Oakville
This town has a rich history and a prosperous future. It's a great place to raise a family with schools, stores, and community centres with recreational facilities. It's also a perfect place to live for commuters heading to downtown Toronto for work. You'll love the town's parks with waterways and beaches. There's also an opportunity for cultural exploration at the town's museums and heritage buildings. Additionally, Oakville has many housing options.
History
Some of the Indigenous groups living in this area before European colonization were the Haudenosaunee and Anishinaabeg. The land was traded to the British in the 1800s and soon became an important port town due to its natural harbour near the mouth of Bronte Creek. Early Oakville was also the site of many mill industries powered by the creek. While most settlers were British in origin the port made Oakville a destination for many African Americans escaping slavery.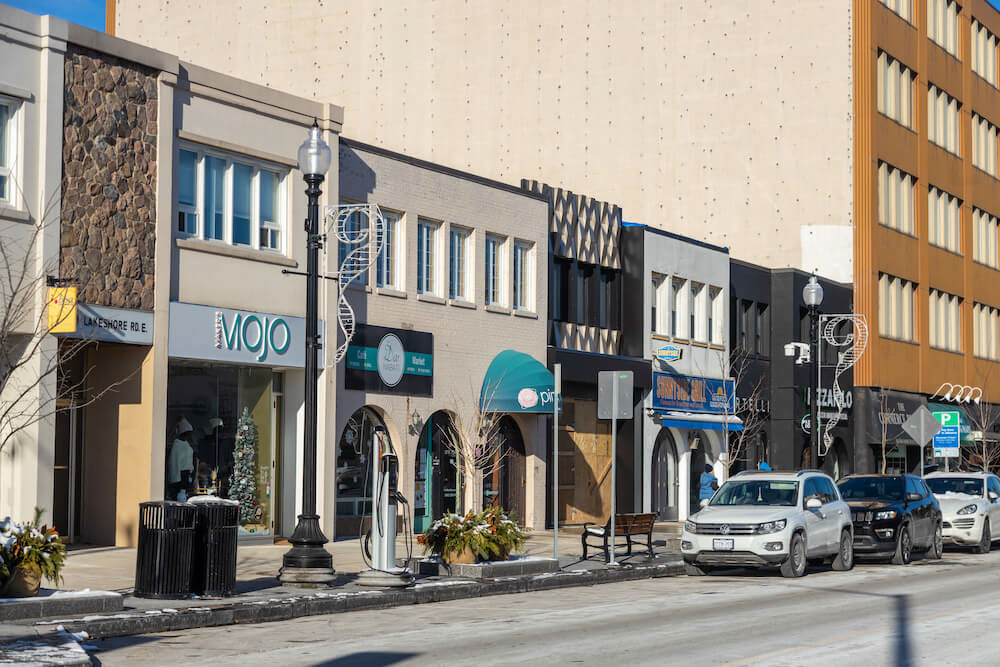 Architecture
Old Oakville is the town's historic downtown and has many buildings from the 1900s made of stone and brick. Most of the communities in Oakville are centred around Highway 403 while there are some communities in the north closer to Highway 407. The communities feature apartments, duplexes, row houses, bungalows, and two-storey homes. Oakville is bordered by Burlington to the west and Mississauga to the east.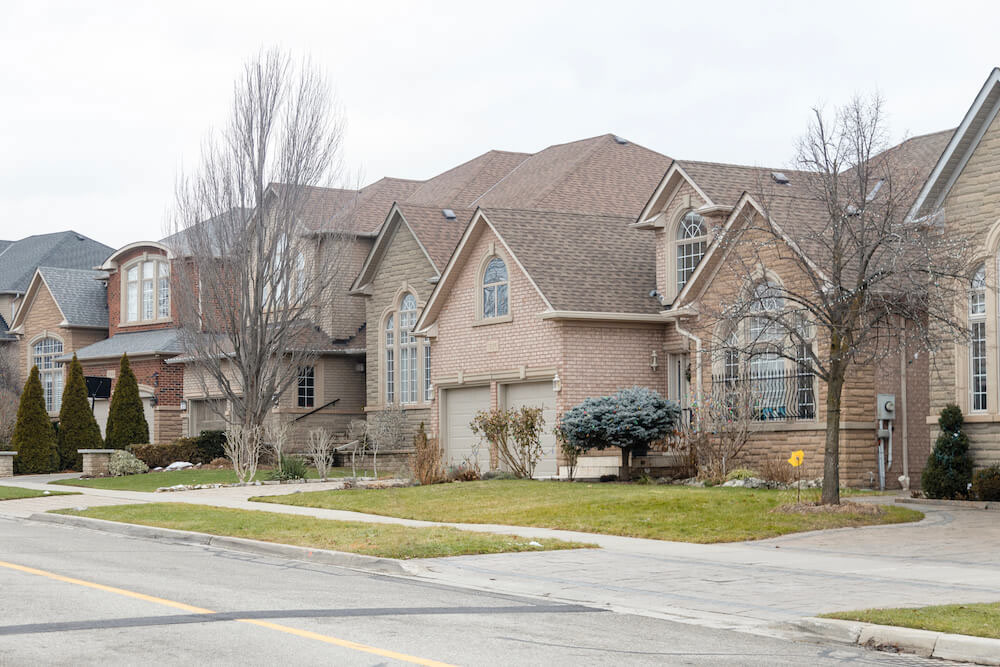 Things to Do in Oakville
There are a few heritage buildings and a museum near the shore of Lake Ontario. Oakville Museum is a converted lakefront estate offering tours and exhibitions that provide insight into the town's history. This museum is a short walk from Oakville Galleries, an art museum with works from local, Canadian, and international artists. Oakville has many large commercial areas such as Oakville Place and Dorval Crossing where you can find shops and restaurants.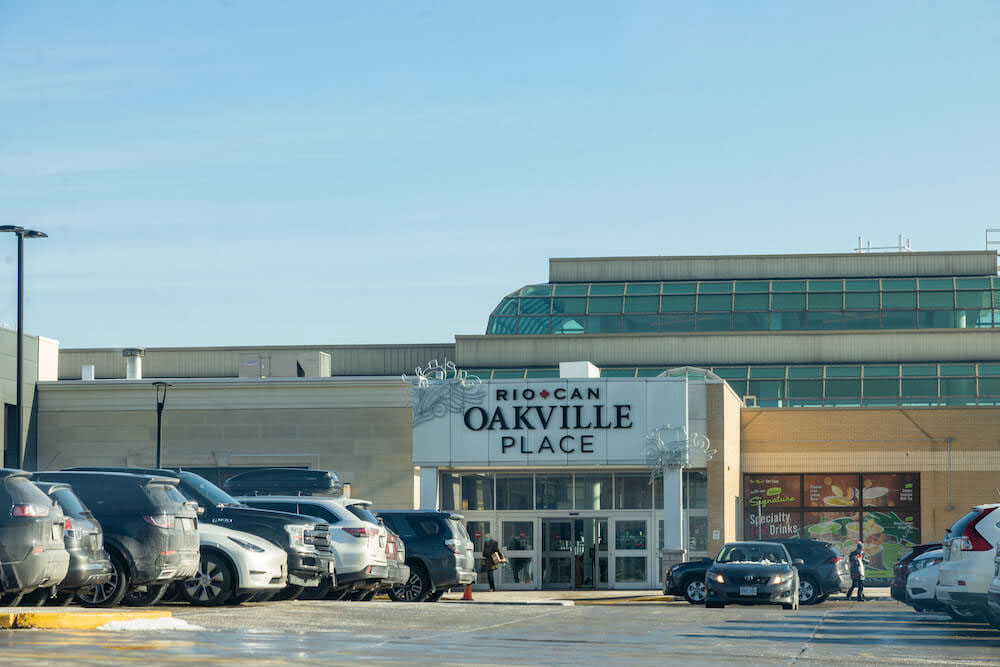 Parks & Recreation
Lions Valley Park is a large natural area north of Highway 403 where you will find hilly trails next to a creek and picnic areas. This park features a large staircase with a gorgeous view of 16 Mile Creek. Oakville also has many parks on the waterfront where you can swim or simply enjoy the majesty of Lake Ontario. If you're not outdoorsy, you can stop by one of Oakville's recreation centres to swim, ice-skate, or sign up for a fitness class.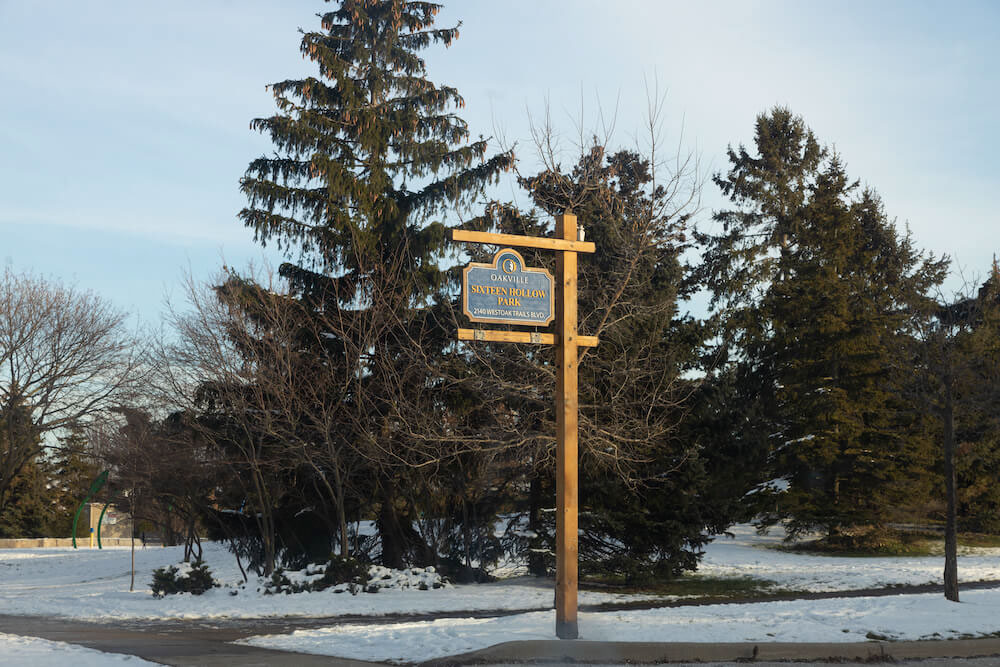 Transit & Commute Times
The hour-long journey from Oakville to Toronto involves taking Highway 403 east until it turns into the Gardiner Expressway. Stay on the Gardiner before turning off a northbound street heading into downtown Toronto. The trip by public transit can be as short as 40 minutes if you take VIA Rail. You get on the train at Oakville GO Bus Terminal and arrive at Union Station. Alternatively, you can take the GO train, which will take around 50 minutes.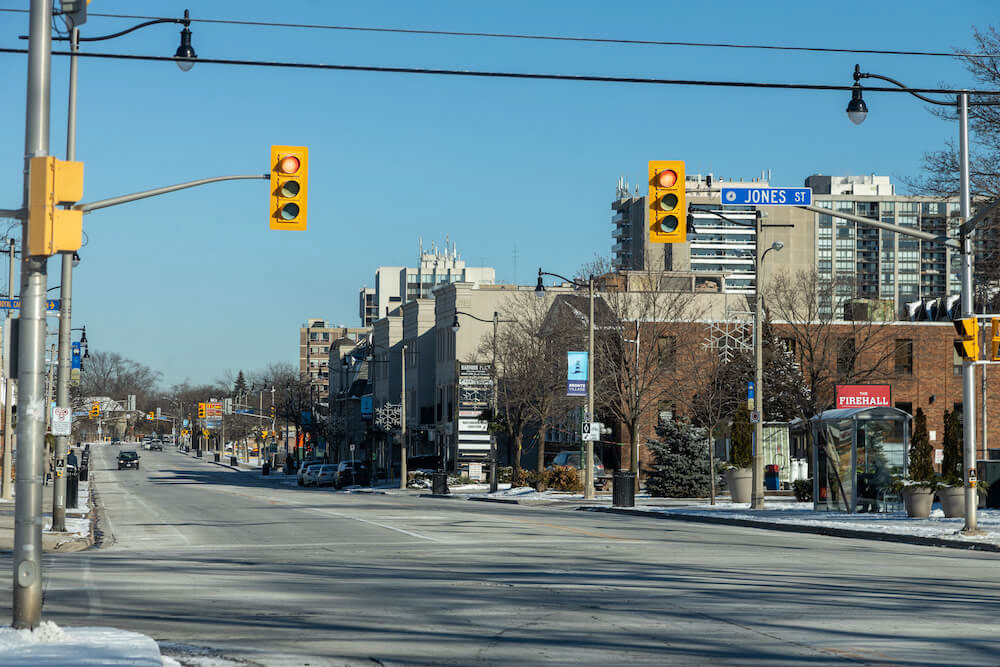 A Gorgeous Port Town
Oakville is a large town with all the amenities of a city like Toronto. With that said, many of the communities are far from the downtown area, perfect for people living a quiet life. The town has modern recreation facilities and parks so it's easy to live an active lifestyle or get out to explore nature. The housing market is diverse and includes apartments, bungalows, row houses, duplexes, and two-storey homes. The town also has plenty of stores and restaurants.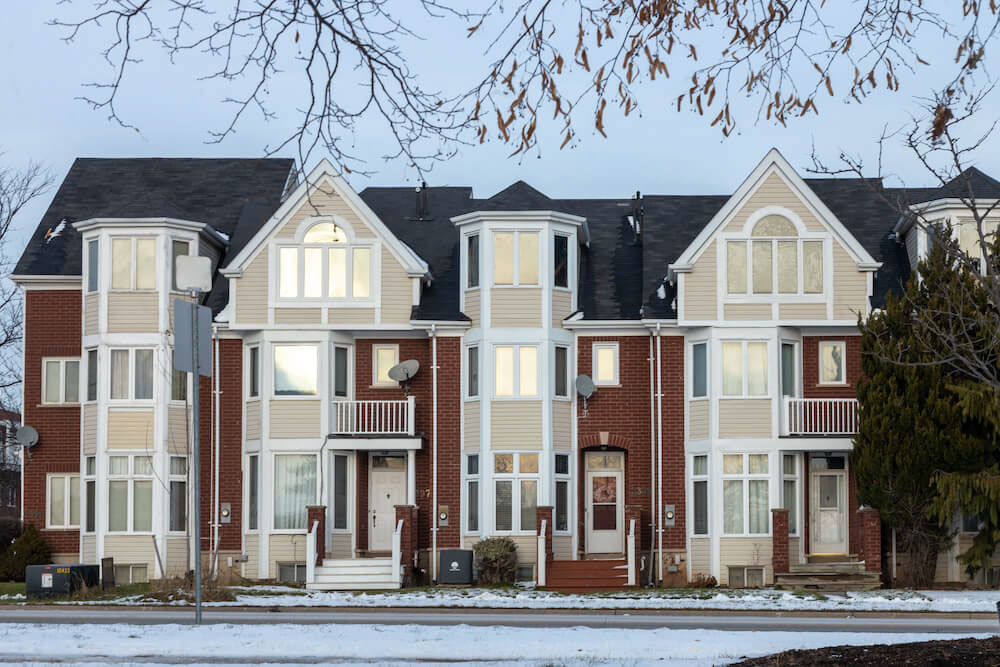 Frequently Asked Questions
What is Oakville, Ontario, known for?
The town has exemplary dining opportunities and beautiful harbours.
Why is it called Oakville?
Wood was once a major export from the town's port.
How big is Oakville, Ontario?
Oakville's area is around 139 square kilometres and the population is nearly 214,000.
Featured