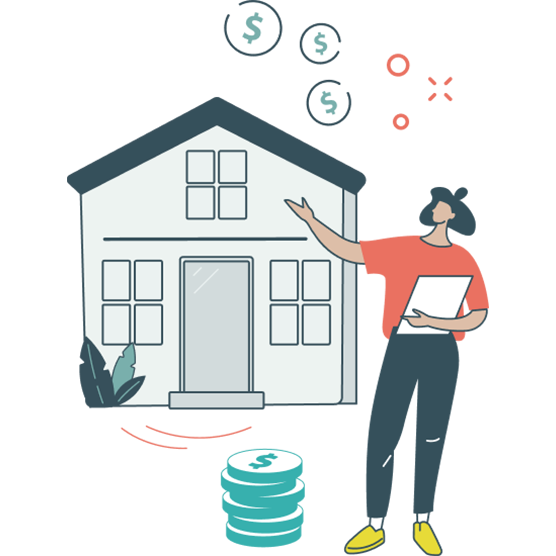 Get up to $20k cashback when you buy a home with Wahi
Take complete ownership of the homebuying process and get money back for the services you didn't need.
Search Homes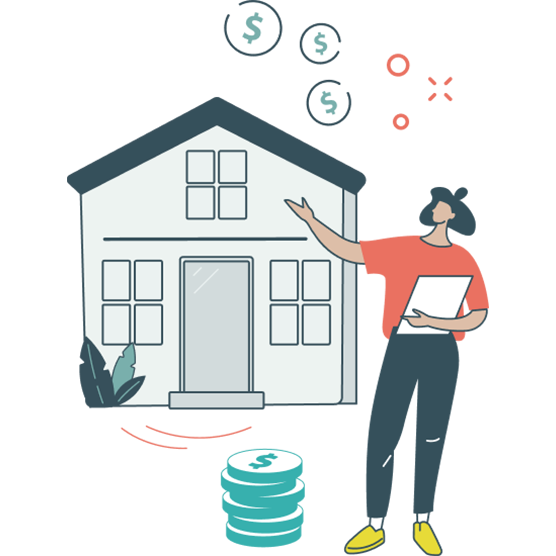 Three reasons to buy with MyBuy
And they all contribute to putting up to $20,000 back into your pocket shortly after you close.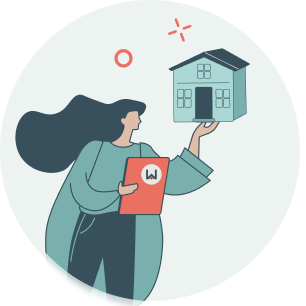 You never have to worry about being pitched a home for any reason other than "it's the right kind of home for you." No commissions means no agenda.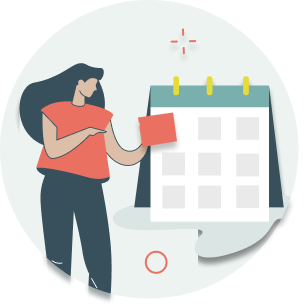 You never have to coordinate with a busy agent to book a showing, Choose a time that works and a Wahi Licensed Expert will do their best to make it happen.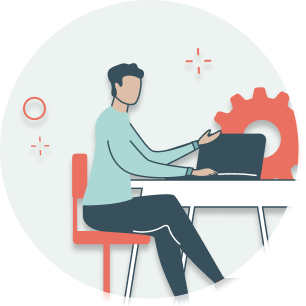 An almost entirely digital experience
All the tools to make smart decisions. All the data to make informed decisions. And the entire process is set up to be done from your phone. Easy.
How does Wahi Price work?
As a digital brokerage, we're able to cut up to 70% of the buyer's fee off every sale and pass those savings back to the buyer. For an average buy, this would be around 1.75% of the total price paid, and for an average GTA property, this would come to around $20K back in your pocket.
How do you get your money?
You'll get payment 2 weeks after the closing of your property.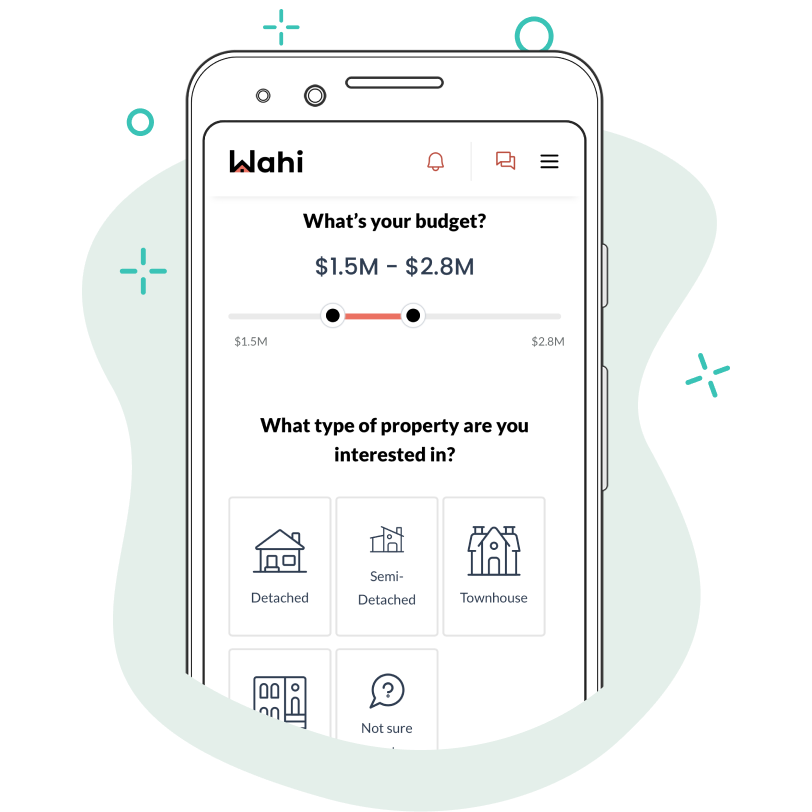 Match with the neighbourhoods you're going to love.
After answering a series of questions — and based on two decades of school rankings, commute times, quality-of-life scores and more — you'll be presented with neighbourhoods that will make you happy, and maybe a few gems hiding in plain sight.
Take The Quiz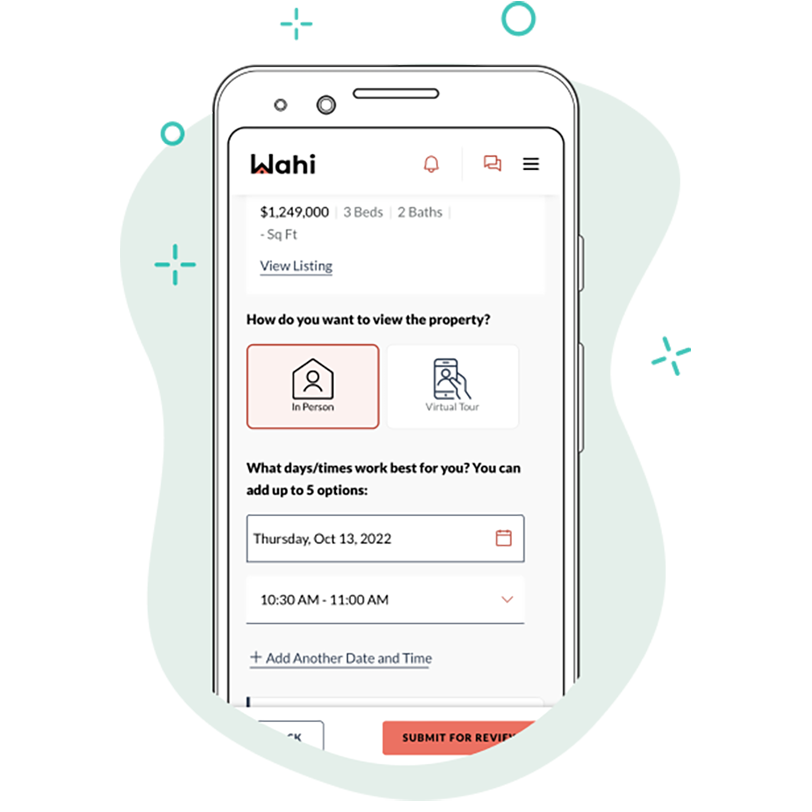 Schedule Your Own Showings
See homes on your own without having to coordinate with a r
ealtor

.
Book a showing on your schedule and a Wahi Licensed Expert will be there to open the door and lock up after you.
Find A Home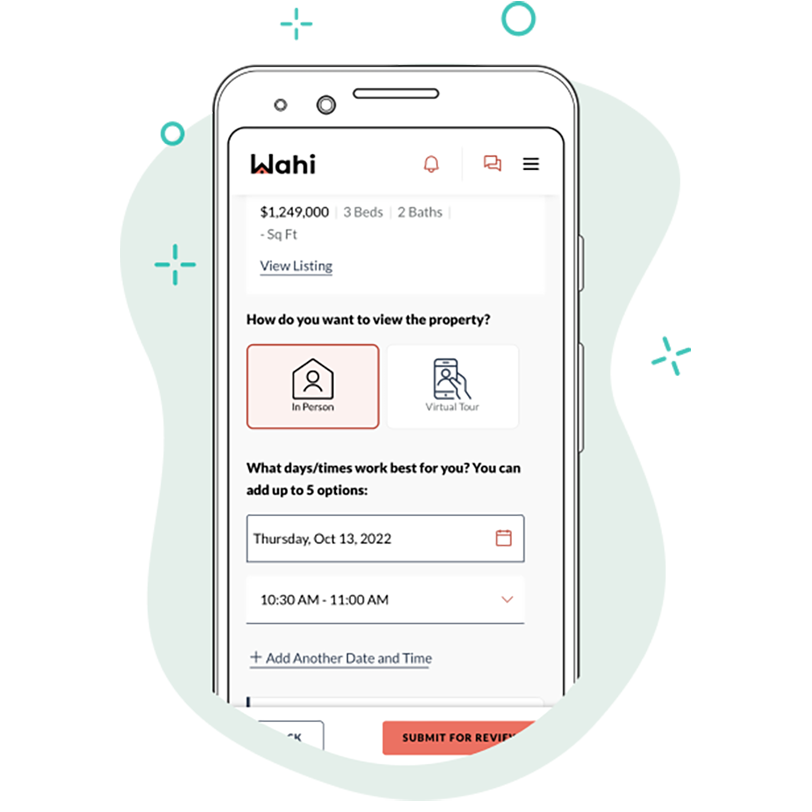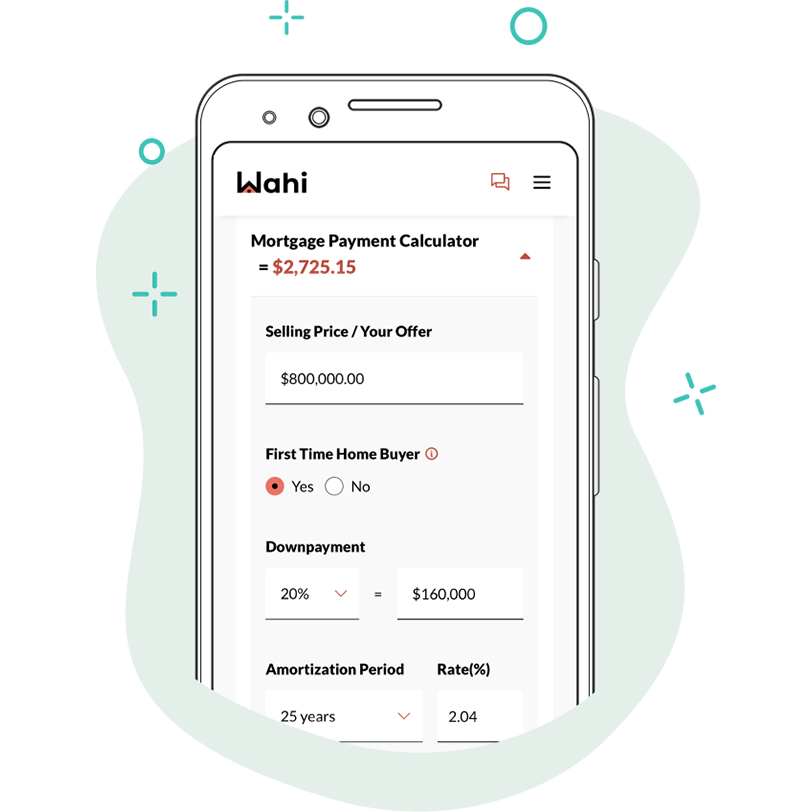 Find out how much home you can afford in a few clicks.
Use our Financial and Mortgage Calculator to establish a clear budget that will help you determine what you can afford and where.
Start Calculating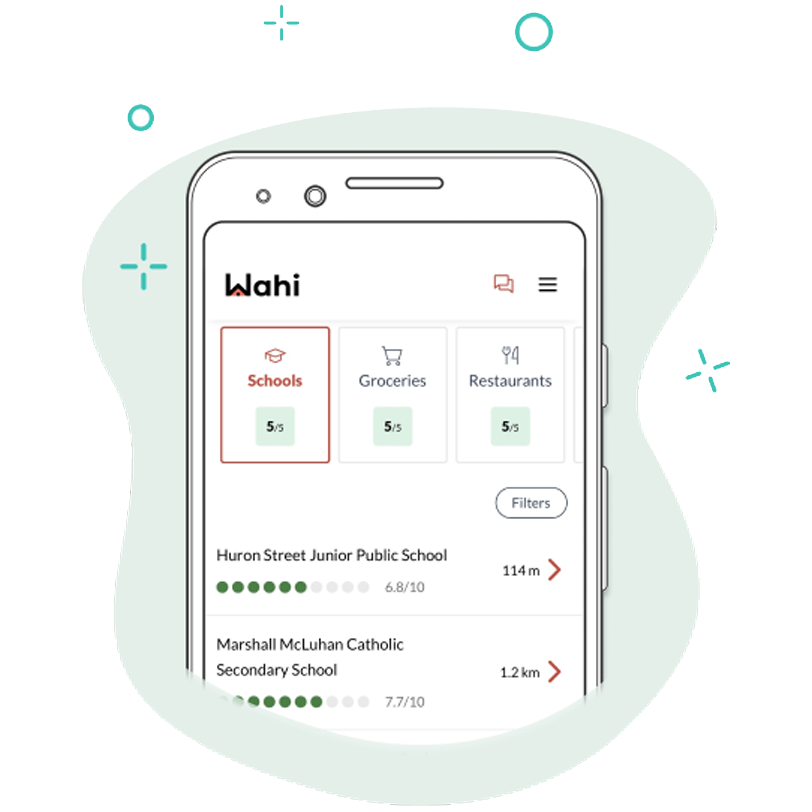 Find Your Kids' Next School
Plan your next move with your little ones in mind.
Find the highest-ranked primary, middle, or high schools in your favourite GTA neighbourhood.
Search A Neighbourhood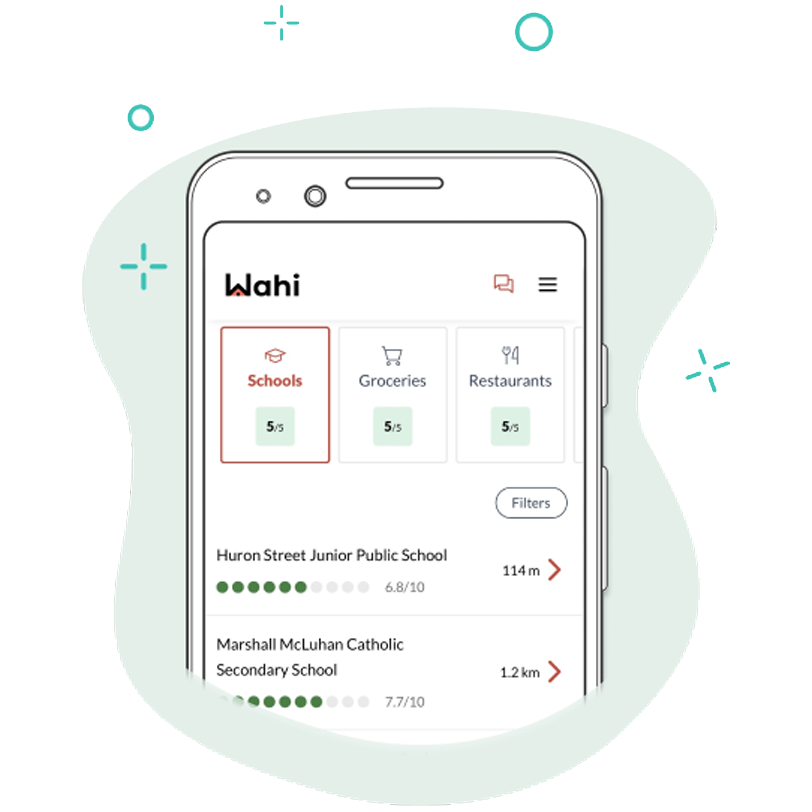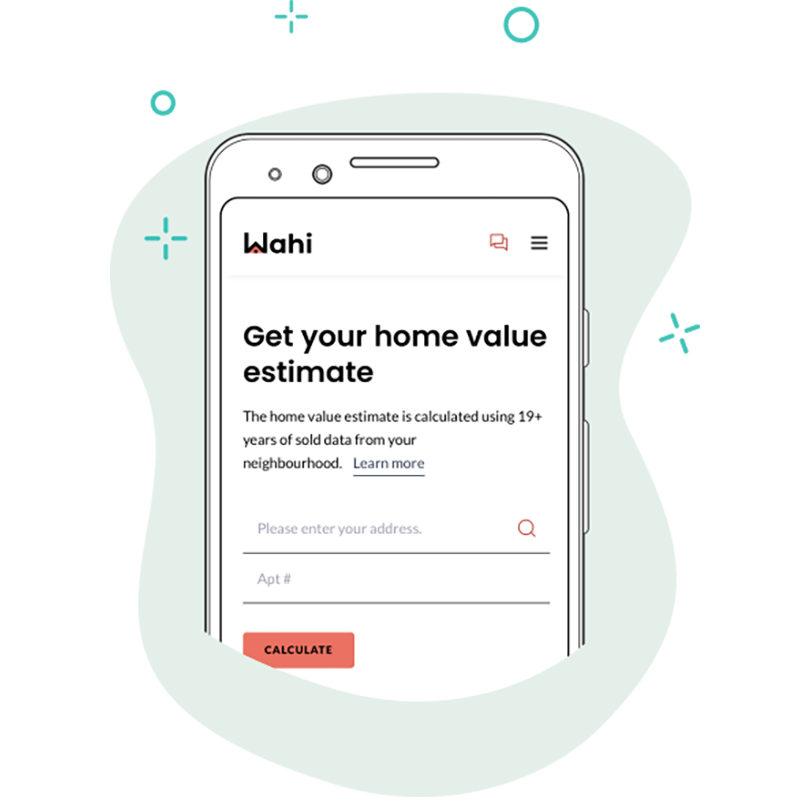 Know What A Home Is Worth
Use the Bestimator to estimate a home's value with 90% accuracy.
This will help you plan an offer strategy that makes sense and gives you the best chance of success.
Get An Estimate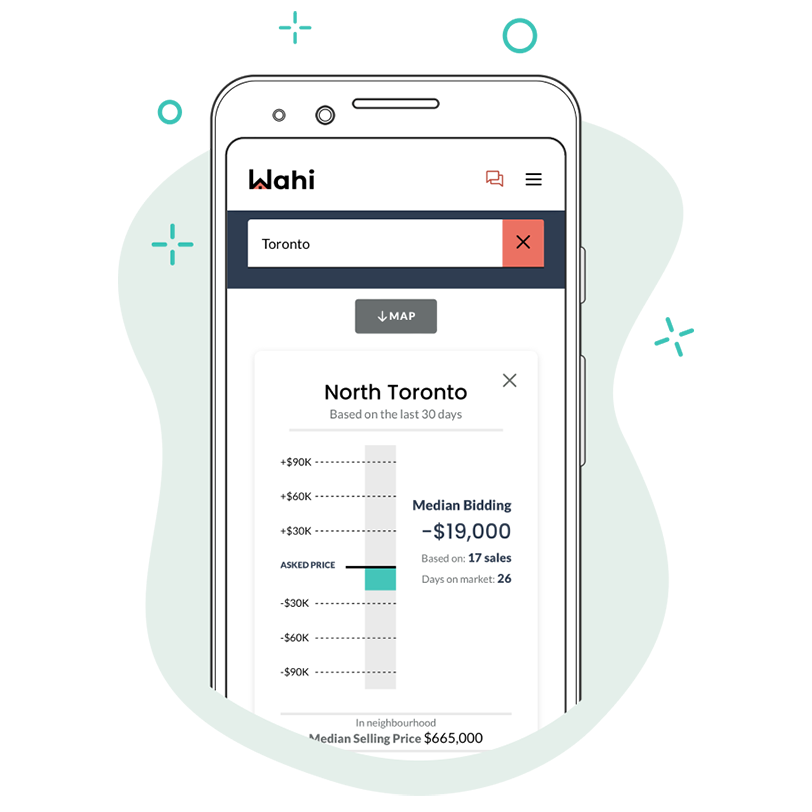 Monitor a Neighbourhood's Action
Compare list prices to sale prices with Market Pulse.
Get a 30-day snapshot of a neighbourhood, updated daily so you can move quickly when the conditions are right.
Get Started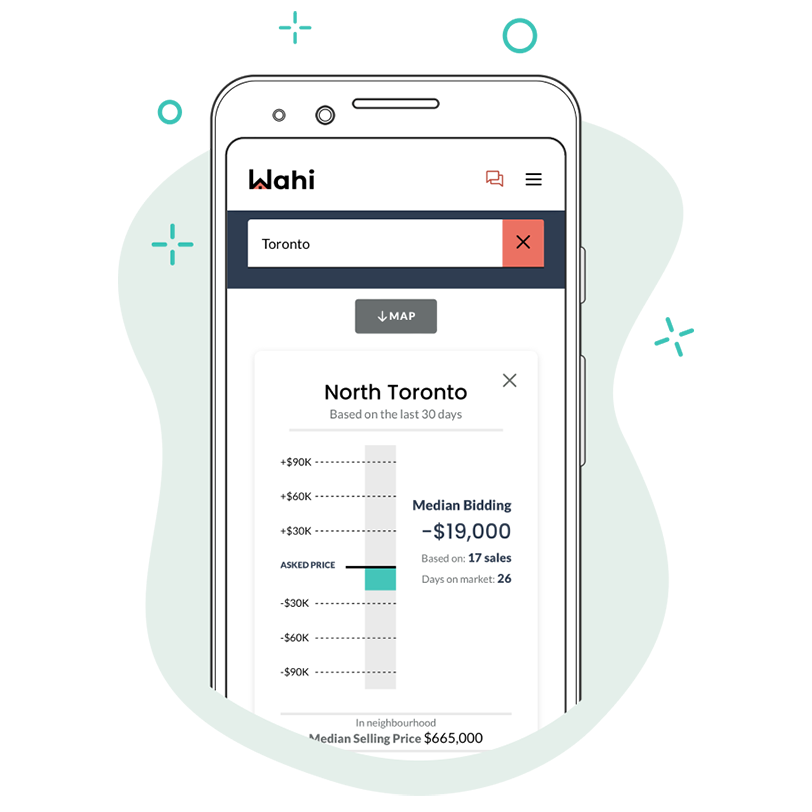 ¹ Commission savings based on an average home sale price of $1,000,000 and a typical seller commission of 2.5%.