North Oakville Neighbourhood Guide: A Modern Neighbourhood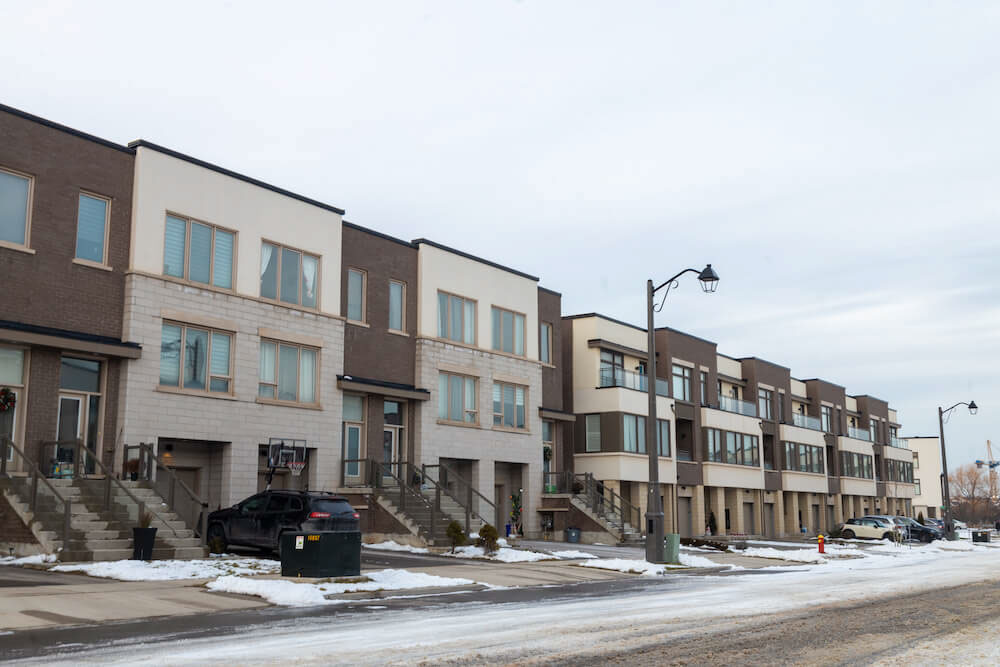 Neighbourhood At a Glance: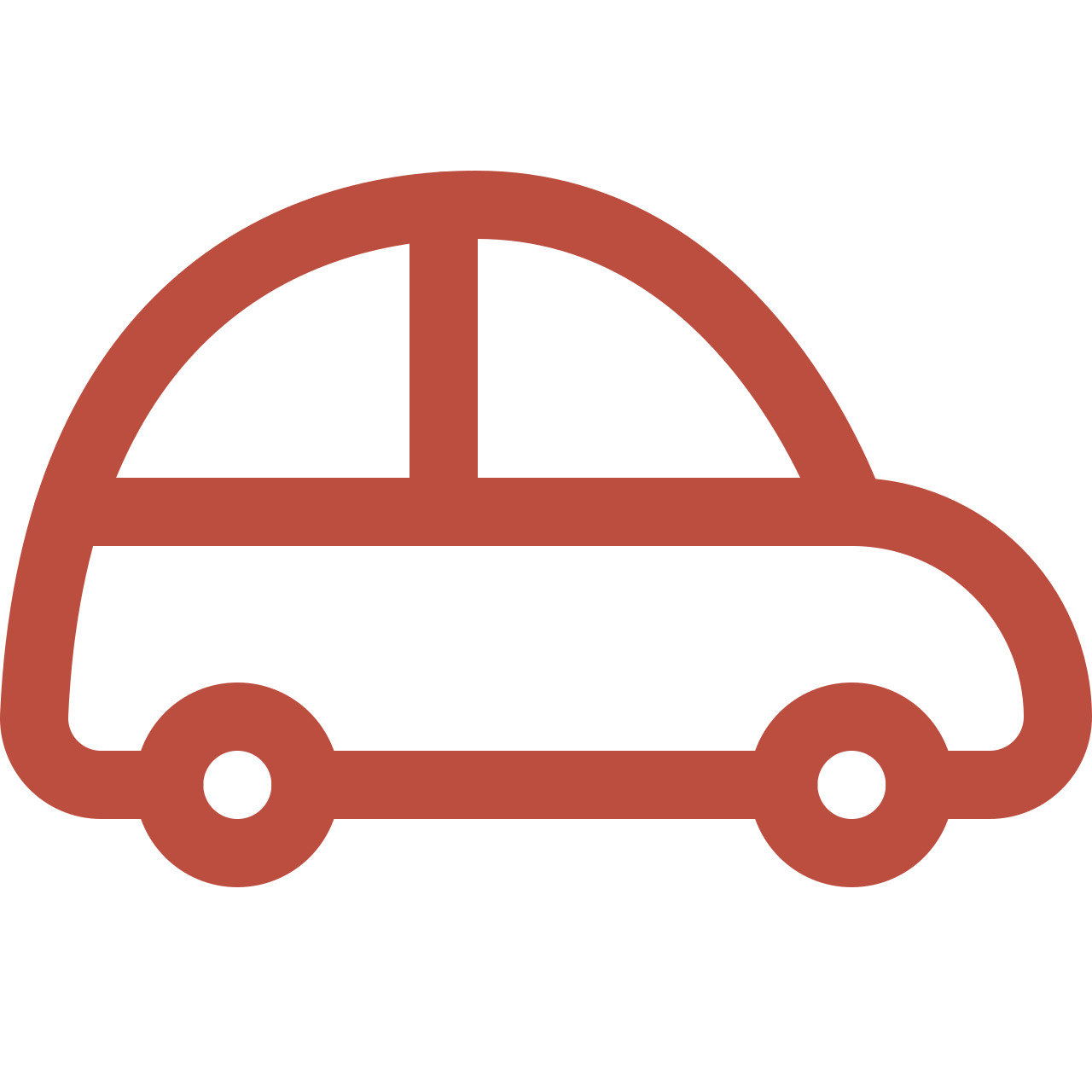 Average Commute Time
Union Station can be reached in 50 minutes by car and just over an hour by public transit.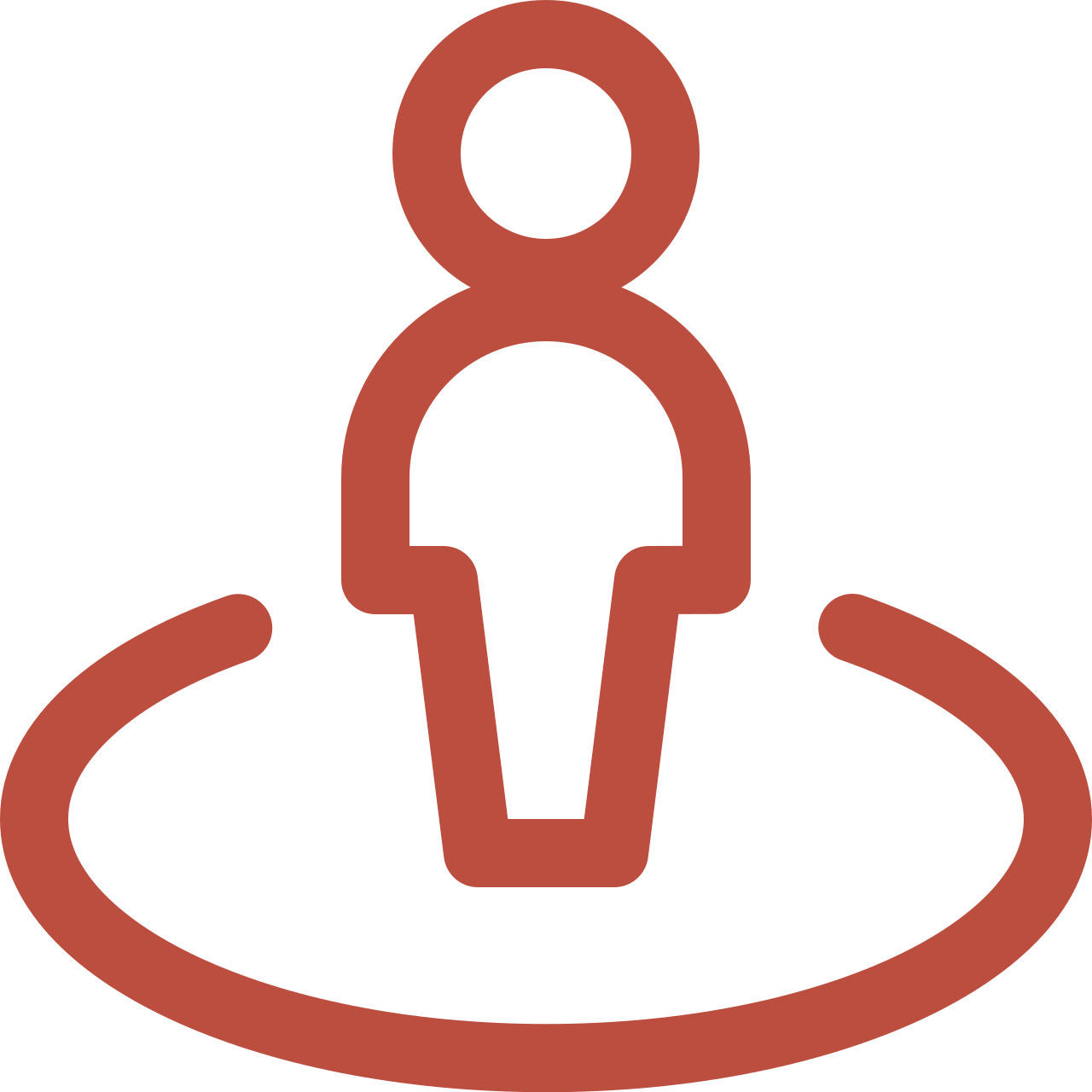 Lifestyle
This is a residential community close to major stores and public amenities.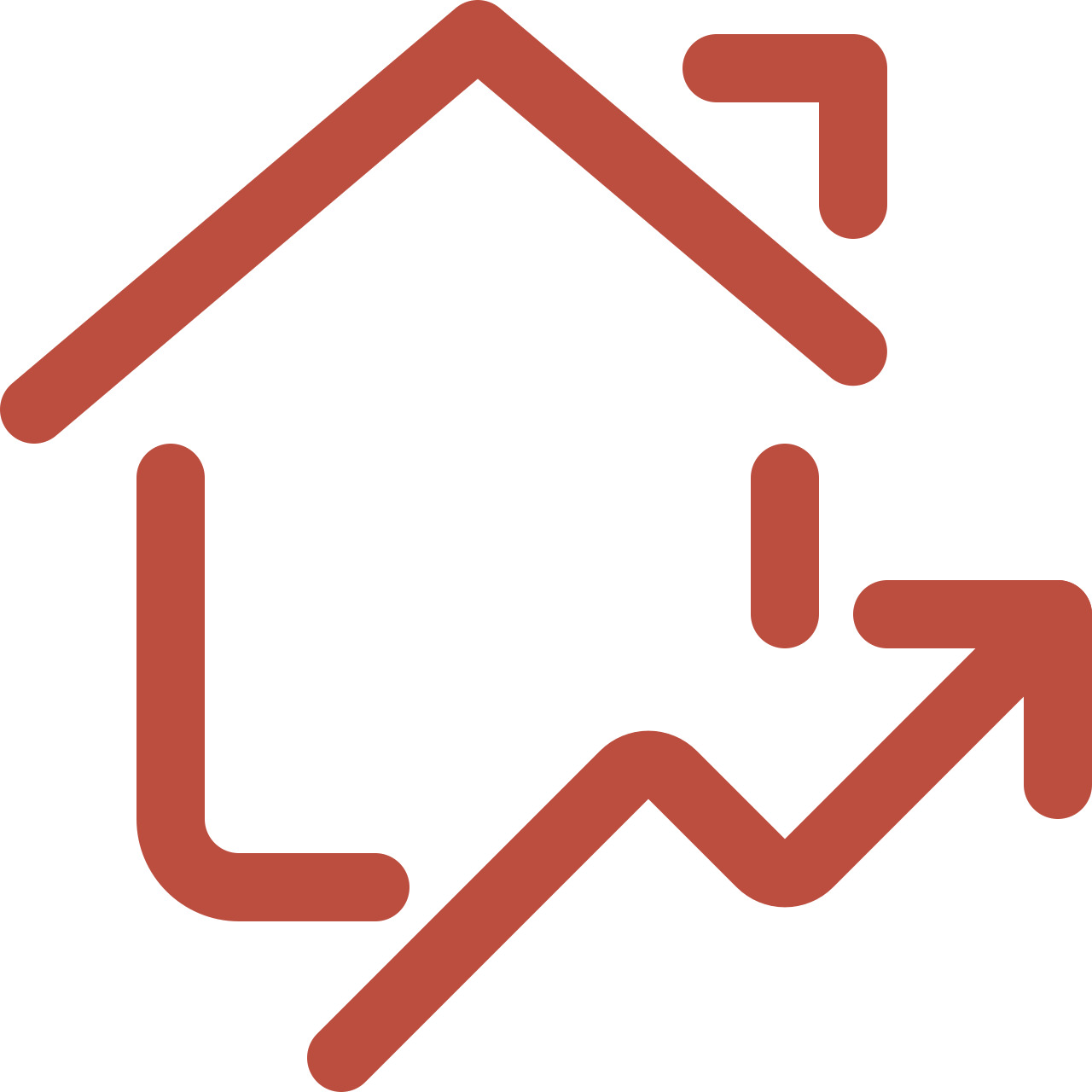 The Housing Market
A combination of townhouses and two-storey, detached homes.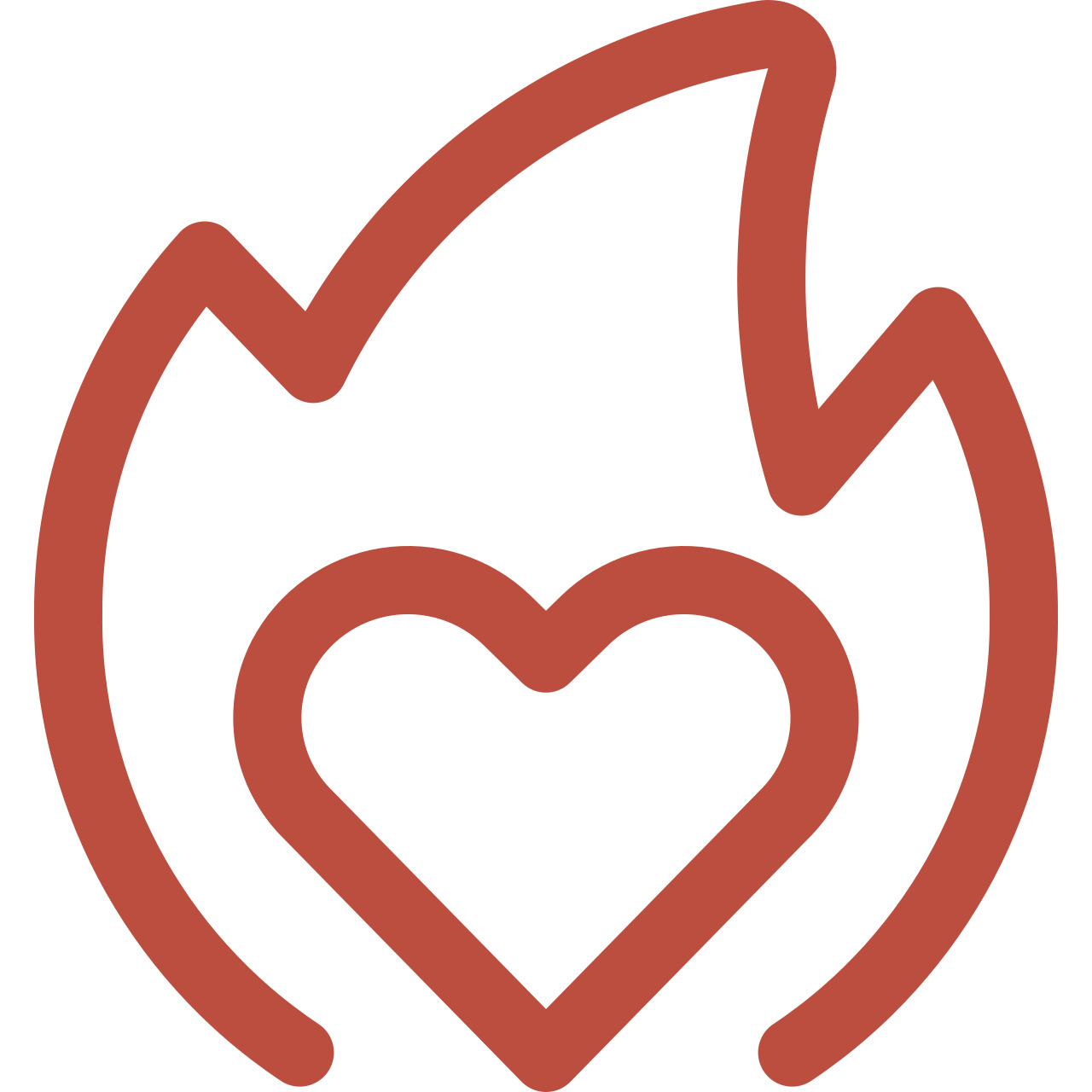 What You'll Love
This is a brand-new community far from Oakville's downtown core.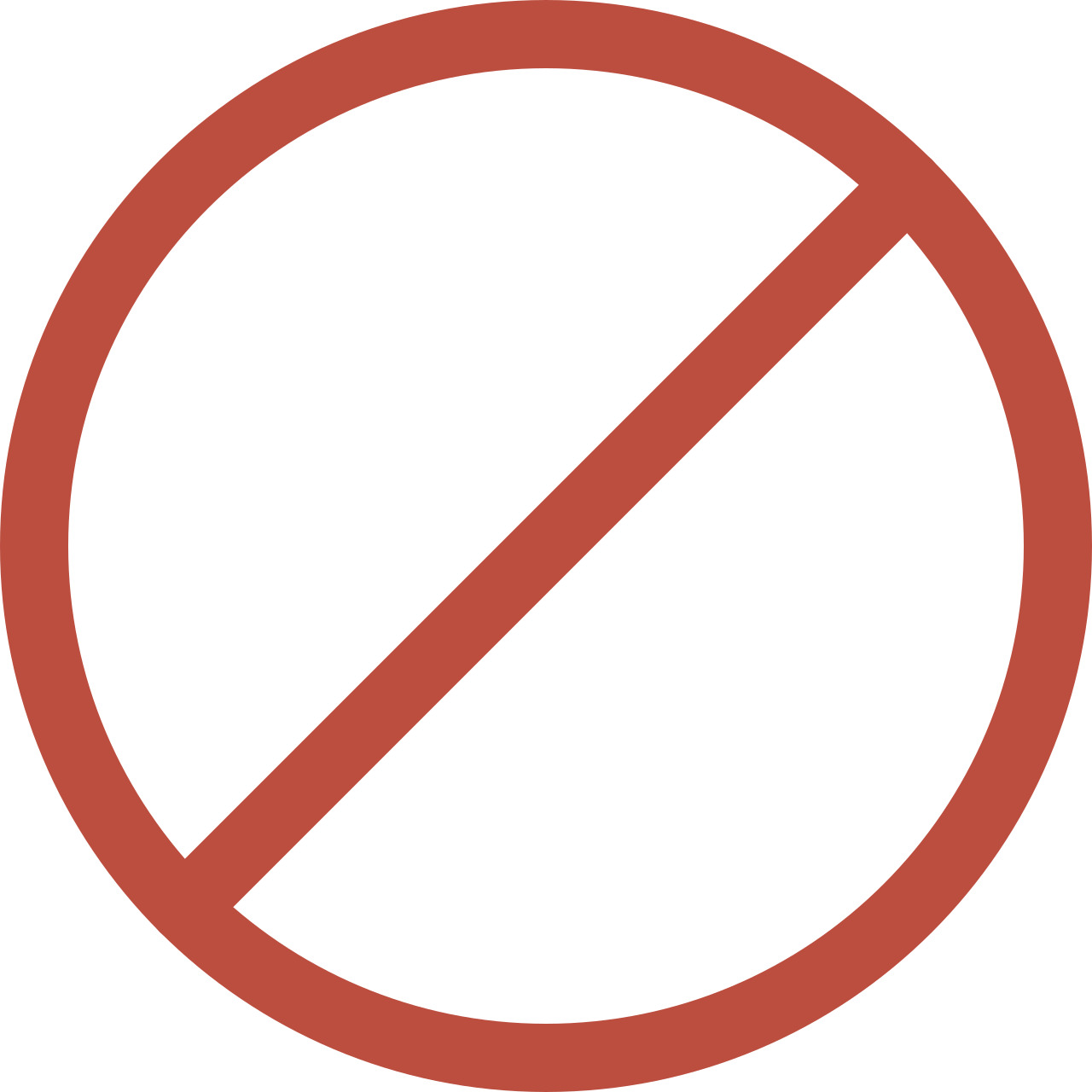 What Not To Expect
Out of the way from Oakville's historic downtown, there aren't many old homes.

Out of the way from Oakville's historic downtown, there aren't many old homes.
Ever wonder what it's like to live in a freshly built community? If so, you're in luck. North Oakville is one of the city's newest developments. The row houses and two-storey, detached buildings are stunning structures close to future parks and schools. The area is near community centres with recreational facilities to fill your weekends, and there are also natural areas with trails and ponds to explore. The shopping centre in Uptown Core is sure to have everything you need, from clothing and grocery stores to both chain and independently run restaurants. Additionally, North Oakville is a short drive to major highways so your trip to work will be smooth and
The land in Oakville was originally owned by an Indigenous group called the Mississaugas of the Credit. After the American Revolution and the French and Indian Wars, the British gained control over the area. In the early 1800s, the natural harbour in the Bronte community was the town's economic hub for shipbuilding and lumber sales. Around the same time, this was a terminus for the Underground Railroad, a freedom route for many African Americans fleeing from the United States. Over the next two centuries, the town grew, in part due to the construction of the Grand Trunk Railway. Oakville merged with the neighbouring villages of Bronte, Palermo, and Sheridan in 1962.
Part of North Oakville is still under construction. The finished homes include two-storey, detached buildings with modern designs and stone siding. Others feature Craftsman-style architecture. There are also row houses in this area with small front lawns and double garages. Most of these townhomes have brick siding and many windows. This community is bordered by farm fields to the north, east, and west. To the south of North Oakville is a large commercial area with malls and grocery shops. Closer to downtown Oakville there are many heritage buildings, especially close to the original harbour near Bronte. This area features 19th-century estates, pioneer homes, and Oakville's first post office.
Things to Do in North Oakville
Many of Oakville's heritage buildings from the 19th century are still standing. Locals often visit these structures to celebrate the town's history. Oakville's first post office is a modest bungalow-type building with a small front patio. The office is open for the summer months when visitors enjoy tours and hands-on postal-related activities such as quill-writing and creating wax seals. Oakville also has a museum within the Erchless Estate, a building once belonging to Oakville's founding family, the Chisholms. The historic home has numerous exhibits relating to Oakville's history including textiles, family-related artifacts, and multimedia presentations concerning the Underground Railroad.
This community is a short distance away from a major shopping centre near the intersection of Trafalgar Road and Dundas Street East in Uptown Core. This mall has a Walmart, Canadian Tire, Winners and HomeSense, and Real Canadian Superstore. There's also a Dollarama, Longo's, East Indian Supermarket, and a children's clothing store called Once Upon a Child. There's Ketolibriyum, a health food store, and a photography establishment called Photos Unlimited Portrait Studios. The next closest mall is east on Dundas Street East. This is where you can find a Shoppers Drug Mart and Palma Pasta, an Italian restaurant. There's also a Fortino's at another mall near Dundas Street West and Neyahawa Boulevard.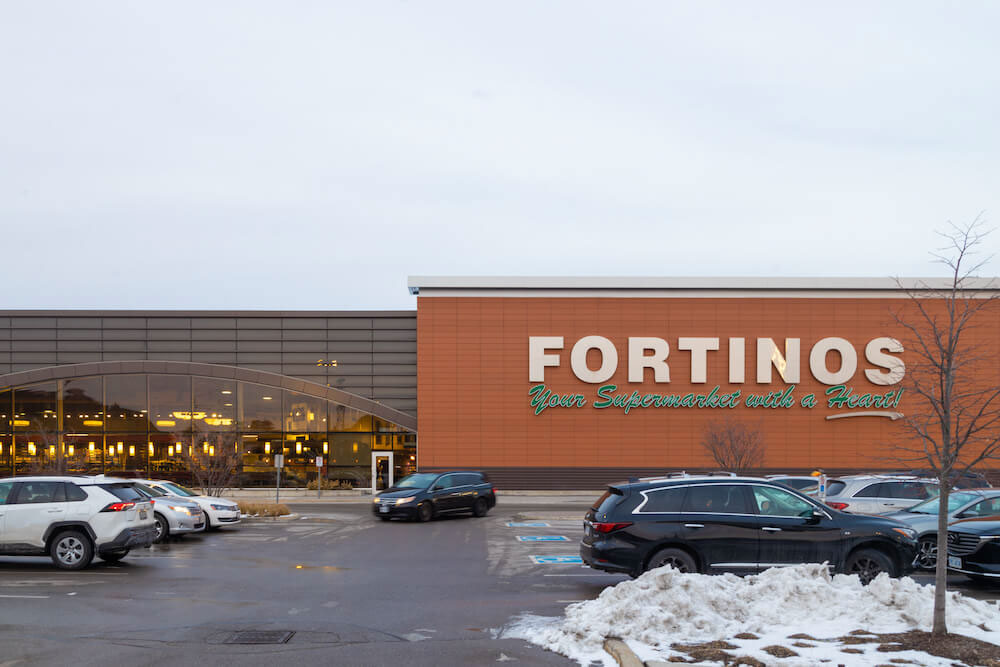 There are many restaurants around the shopping centre in Uptown Core. Copper Branch is a vegan restaurant serving all-day breakfast and popular dishes like burgers, pizza, and smoothies. It also has a diverse dessert menu. Close to Copper Branch, you will find a fish and chips restaurant called Halibut House. This is a Canadian chain where you can order breaded seafood like shrimp, halibut, haddock, and cod. A brief stroll north on Taunton Road will bring you to Ritorno, an Italian venue. Ritorno's menu includes spaghetti pomodoro and mezzaluna ravioli. The meals are served in a homey environment with hardwood furniture.
So far, the largest park in North Oakville is Buttonbush Wood Park. This is a largely untouched wooded space with a long trail starting at Threshing Mill Boulevard. The trail winds northward next to houses toward the northern reaches of North Oakville. Another natural area in this community is Parsonage Pond, which has a pathway around a small body of water. This pond is across Dundas Street East from Munn's Pioneer Cemetery. The cemetery is next to another body of water with a bridge crossing over it and more pathways leading toward Memorial Park Off-Leash Area. If you like long hikes, you might head south of North Oakville to Morrison Valley North, which has long trails in a large forest.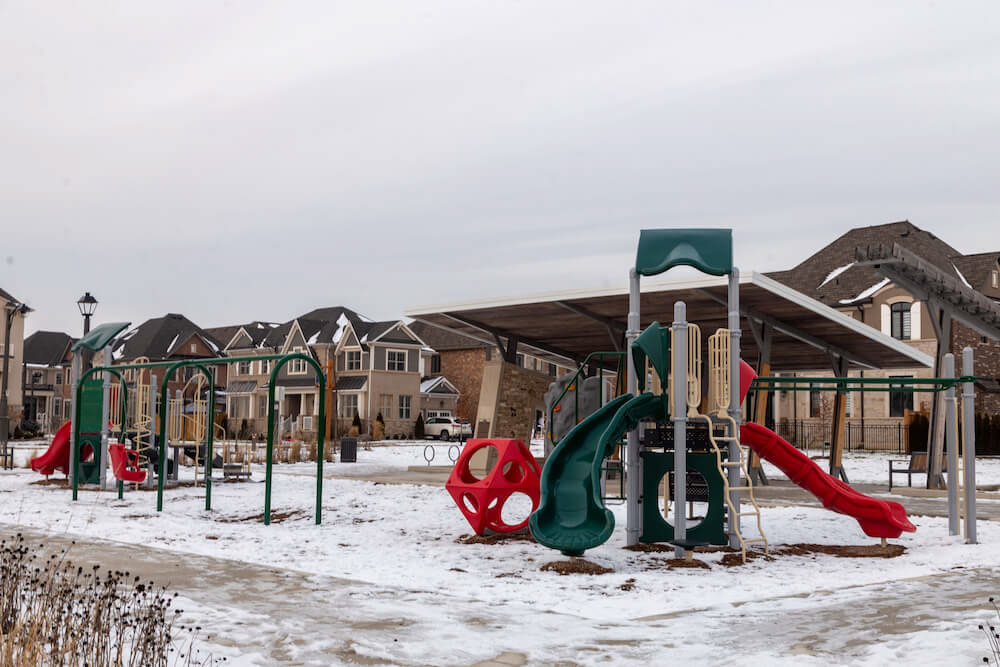 The closest public recreational facility to North Oakville is Iroquois Ridge Community Centre. This community centre has a lane-swim and leisure pool with a waterslide. There is also a fitness centre with free weights and exercise machines. The centre additionally has a large gymnasium for indoor sports like gymnastics and floor hockey. Iroquois Ridge Community Centre has multi-purpose rooms stocked with chairs and tables available for booking. One of these rooms has mirrors on the wall, lending it to yoga or dance classes. In terms of private gyms, there is a GoodLife Fitness in the shopping area in Uptown Core.
The fastest way from North Oakville to downtown Toronto starts by going south out of town via Grand Boulevard. This will bring you to Upper Middle Road East and Ford Drive, connecting you to the Queen Elizabeth Way. After around 15 minutes this highway changes into the Gardiner Expressway, which you follow for another 10 minutes or so. The last step is to exit onto a northbound street leading to downtown Toronto. The trip by public transit takes over an hour and involves catching a bus south to Oakville's GO Station. From there you can ride a train to Union Station and then take the subway on the Yonge-University-Spadina line into downtown Toronto.
Oakville's Newest Community
North Oakville is a promising new community close to some of Oakville's finest shopping centres in Uptown Core. It's close to many schools and natural areas, and there are community centres with sports facilities within a short drive or walk of most houses. Residents will be delighted with the shopping in this area, which includes many nationally recognized retailers. They will also find a wide selection of cuisines close by serving Italian and vegan food, just to name a few. This community is a short drive from the Queen Elizabeth Way, connecting drivers to their work in downtown Toronto in about 50 minutes.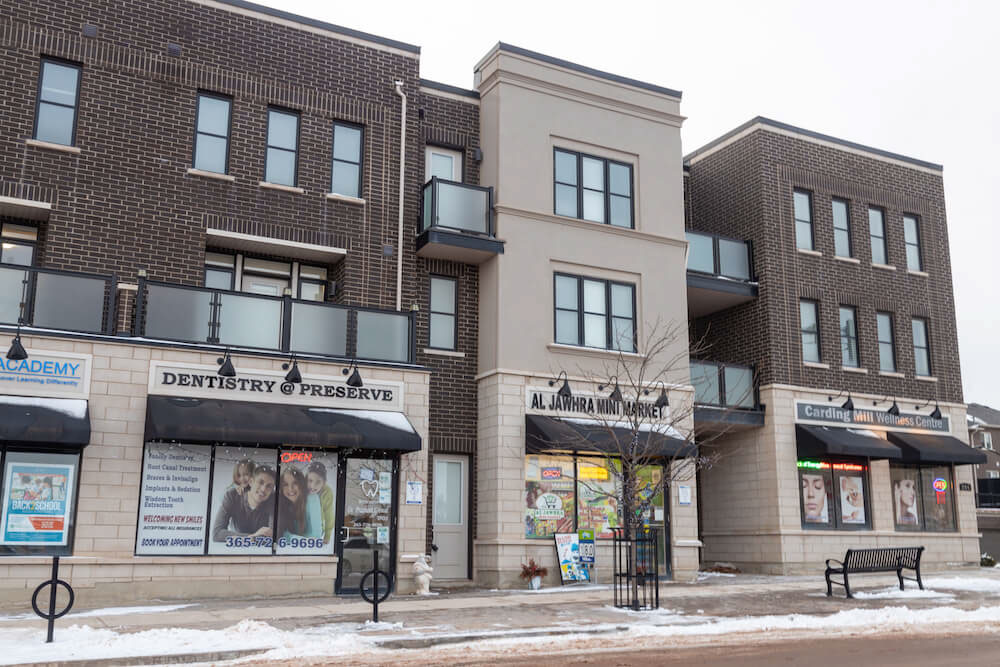 Frequently Asked Questions
What is North Oakville, Oakville, known for?
This is one of Oakville's newest developments.
Why is it called North Oakville?
This is a new development on the north end of Oakville.