Glen Abbey, Oakville Neighbourhood Guide: Take a Swing at Upscale Living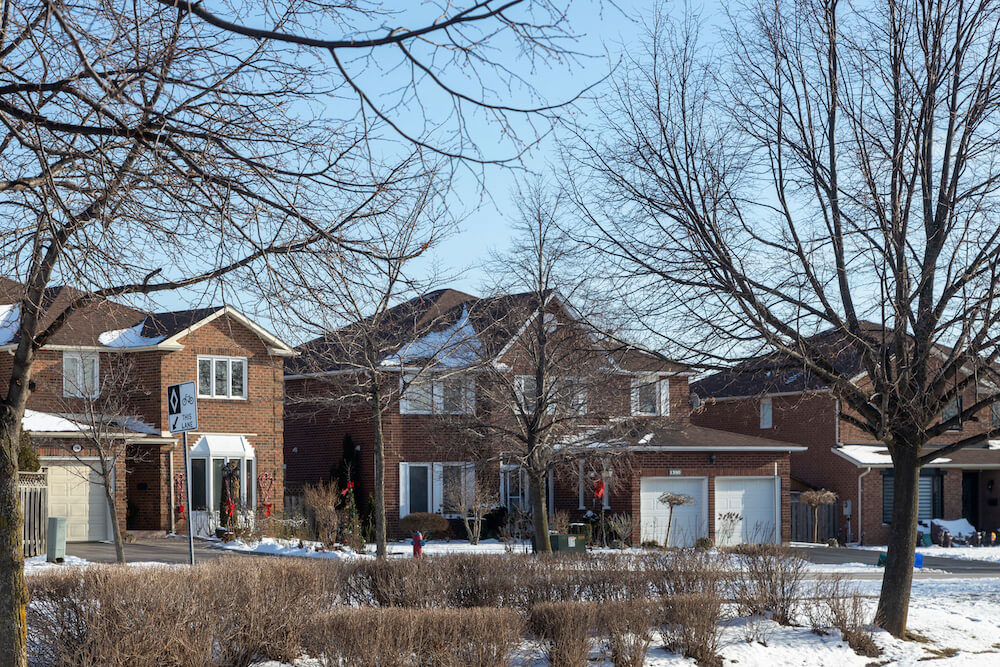 Neighbourhood At a Glance: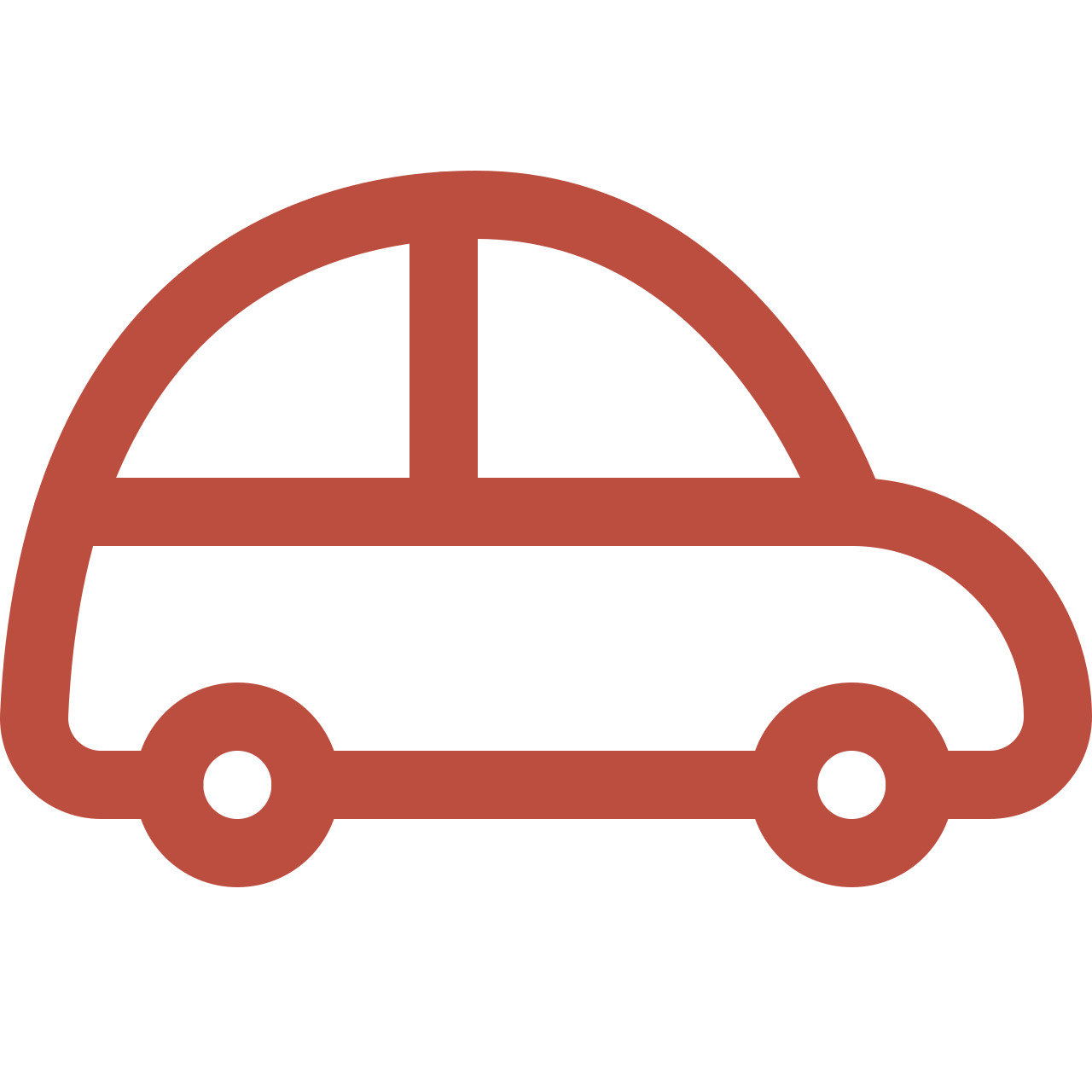 Average Commute Time
Union Station can be reached in less than 40 minutes by car and just over an hour by public transit.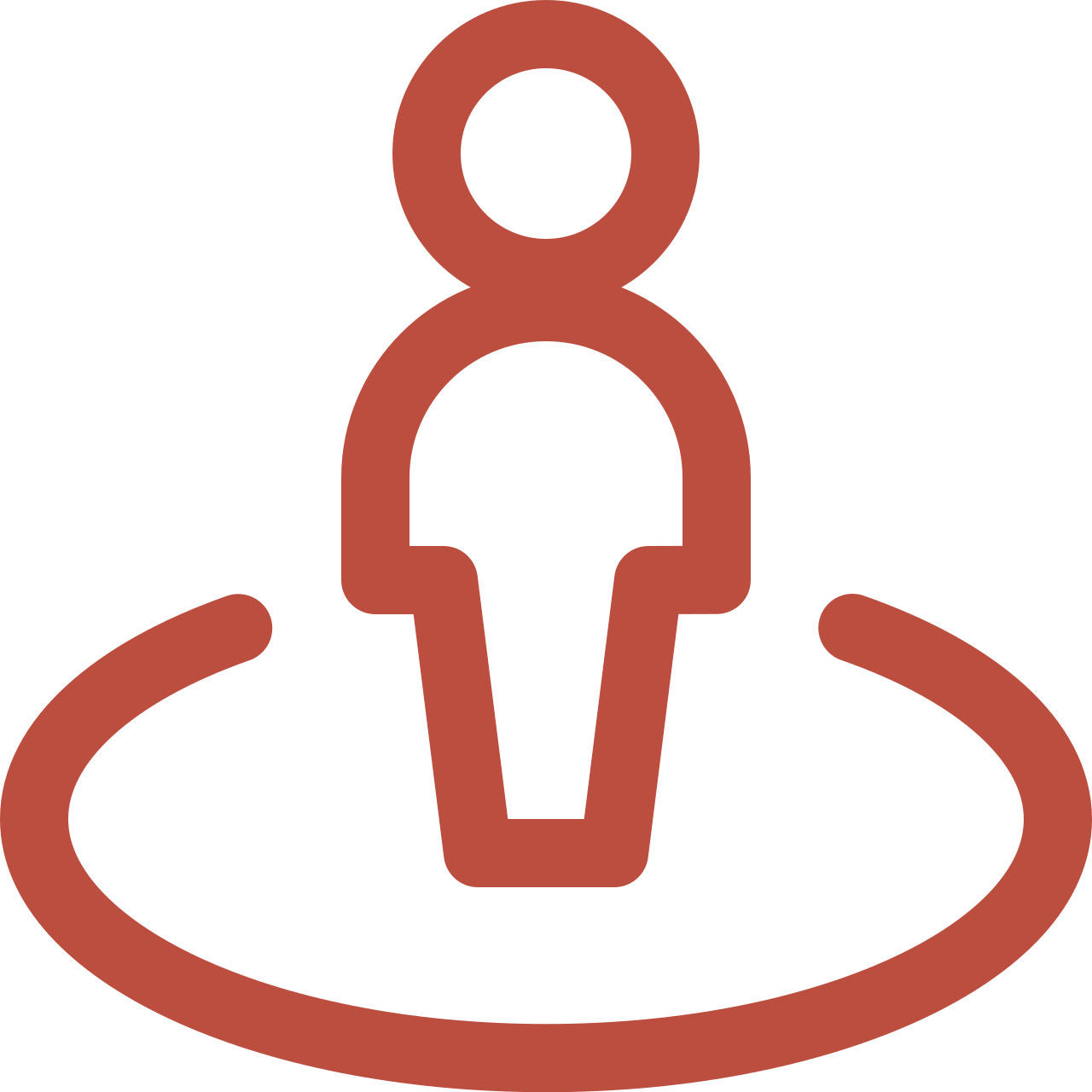 Lifestyle
This is an upscale community with fine dining and shopping, anchored by a prestigious golf course.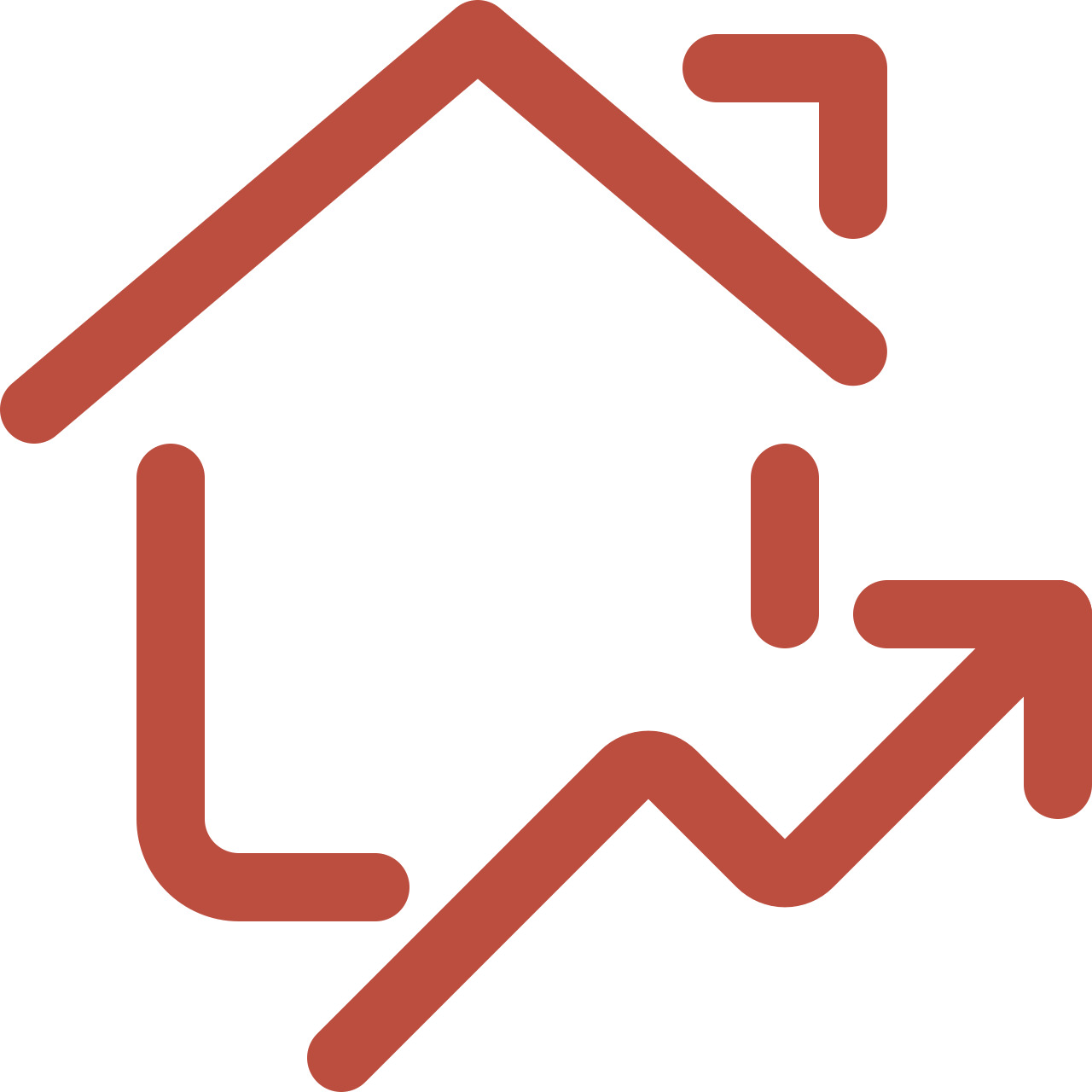 The Housing Market
There are a number of larger lots backing onto the golf course and townhouses close by.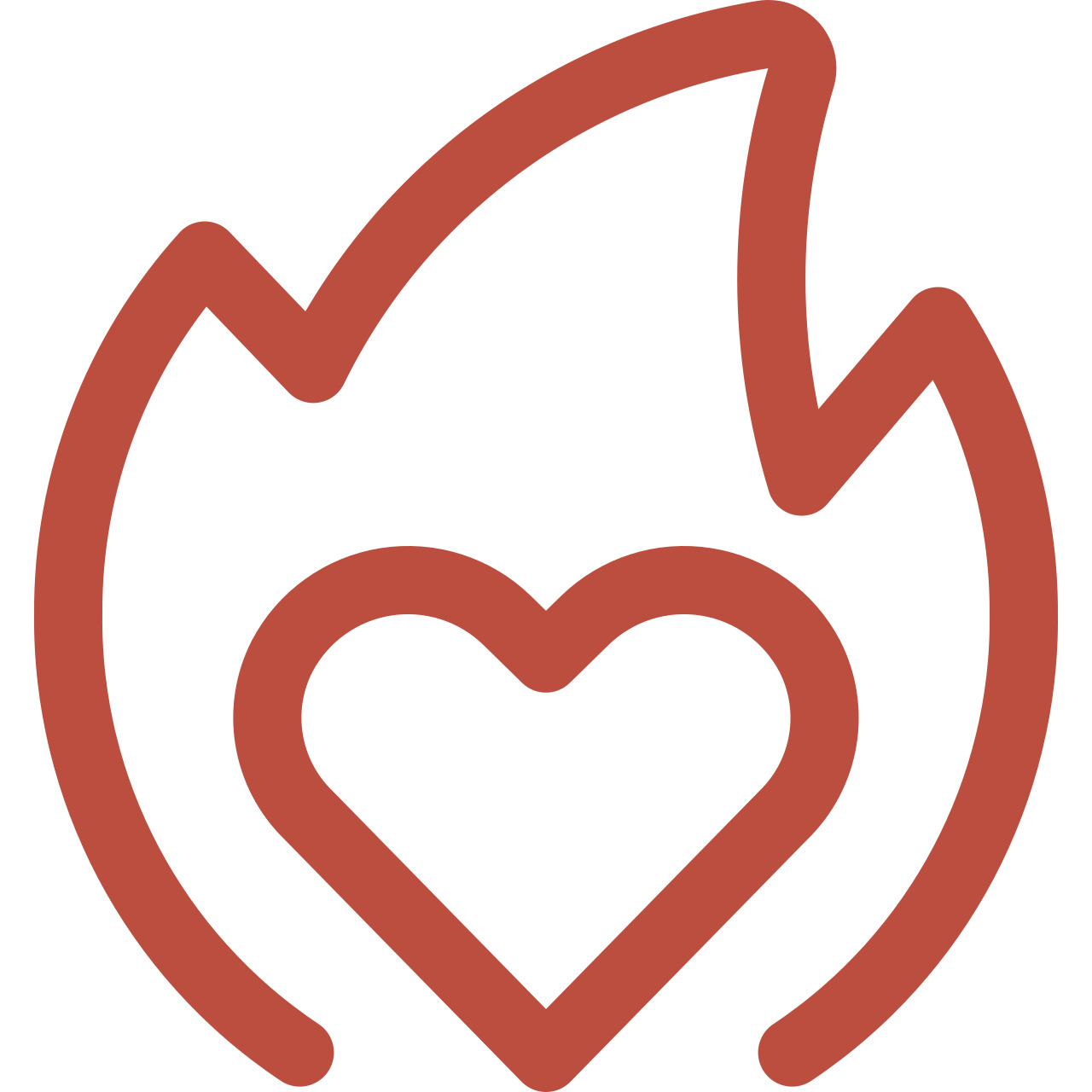 What You'll Love
If you love golf, then you'll love Glen Abbey, Oakville. But it also has lots of other recreation options.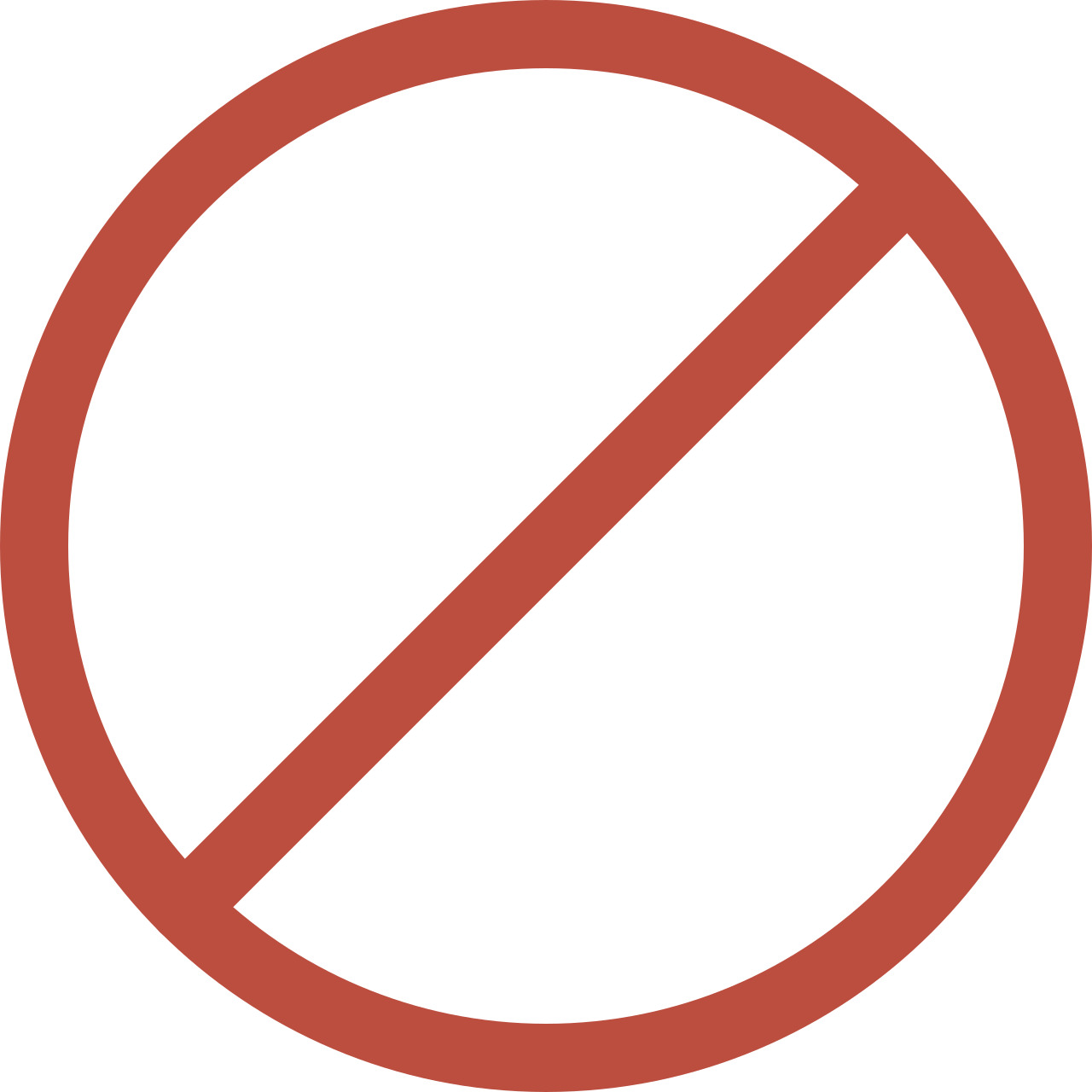 What Not To Expect
A crowded, urban-like city centre.

Glen Abbey, Oakville, is an oasis for those who love playing golf. In fact, the neighbourhood's passion for its coveted course is so strong that it successfully fought a housing development that would have enveloped it.
While there are many people here hitting the links, the community has much more to offer the locals. From parks and trails to a well-equipped community centre, there's something for all ages in the area.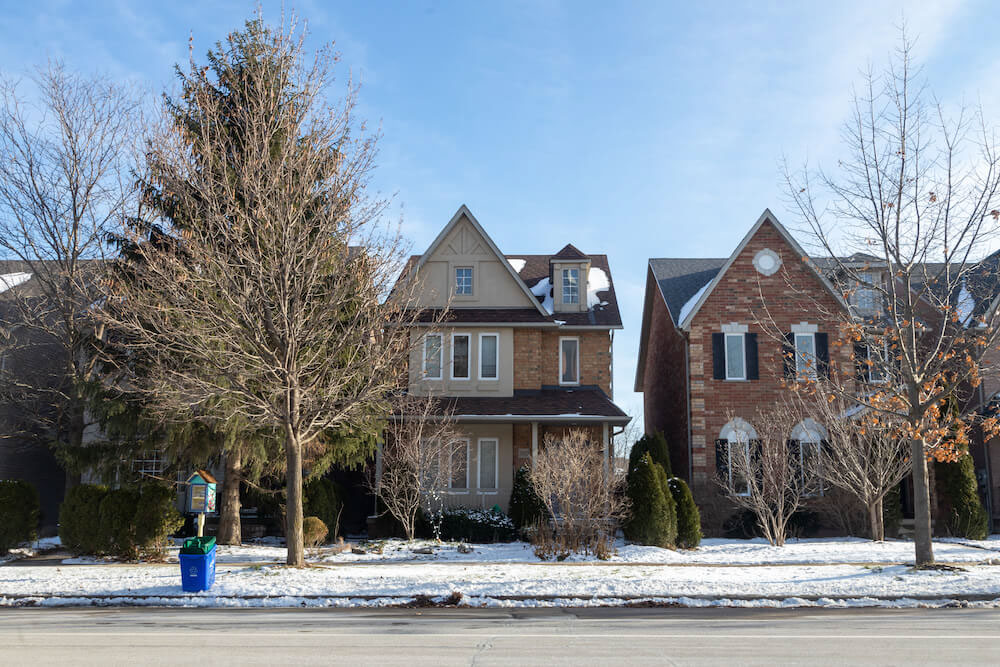 Today, Glen Abbey is regarded as an upscale community with a world-famous golf course used on the professional tour. However, the community's history reaches back almost a century, decades before the course was constructed.
It got its start when André Doorman, a mining industry executive, created a 142-hectare estate here during the 1930s. The estate changed hands until it ended up with Clearstream Development in 1963. It then became the Upper Canada Golf Club, and later a ski resort. In 1974, it was bought again by a developer and golf lover who converted it to a golf course with design help from legendary Jack Nicklaus.
Thanks to the popularity of the golf course, it hosted its first of several Canadian Opens in 1977. It also attracted many people who wanted to live near it, and residential development began in the 1980s. The original stone manor that Doorman built on the property is still standing, now serving as the course's clubhouse.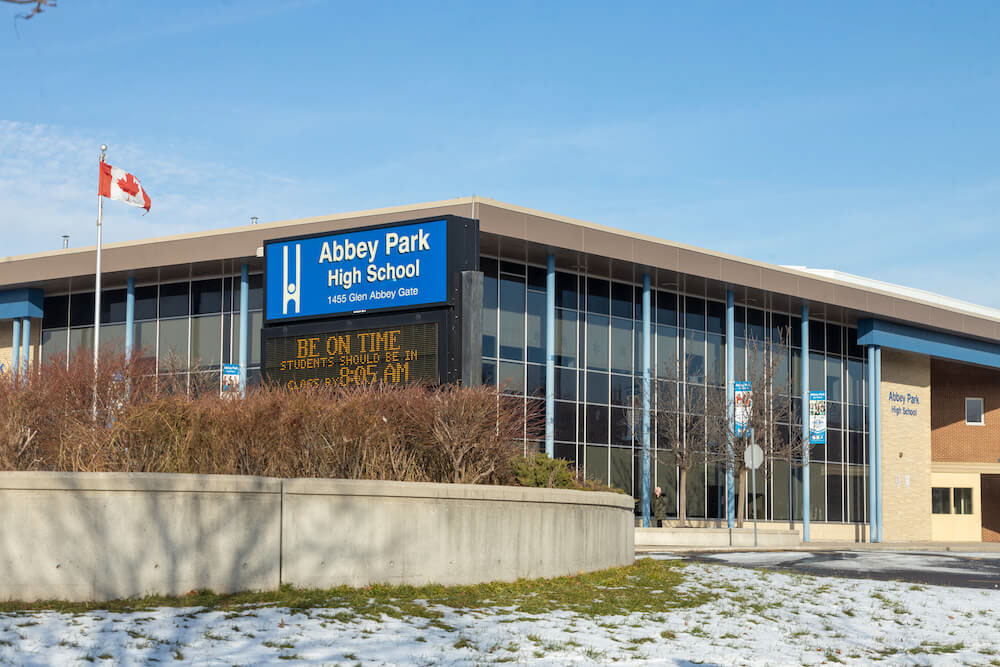 Glen Orchard Homes was an early developer of the Glen Abbey, Oakville, neighbourhood, beginning in 1986 and continuing until 2003. The prominent community of Fairway Hills adjacent to the golf course boasts luxurious Georgian- and Tudor-style homes on manicured lots.
However, further out from the course, one can find more modest detached homes with garages. You can also find townhouses near the community.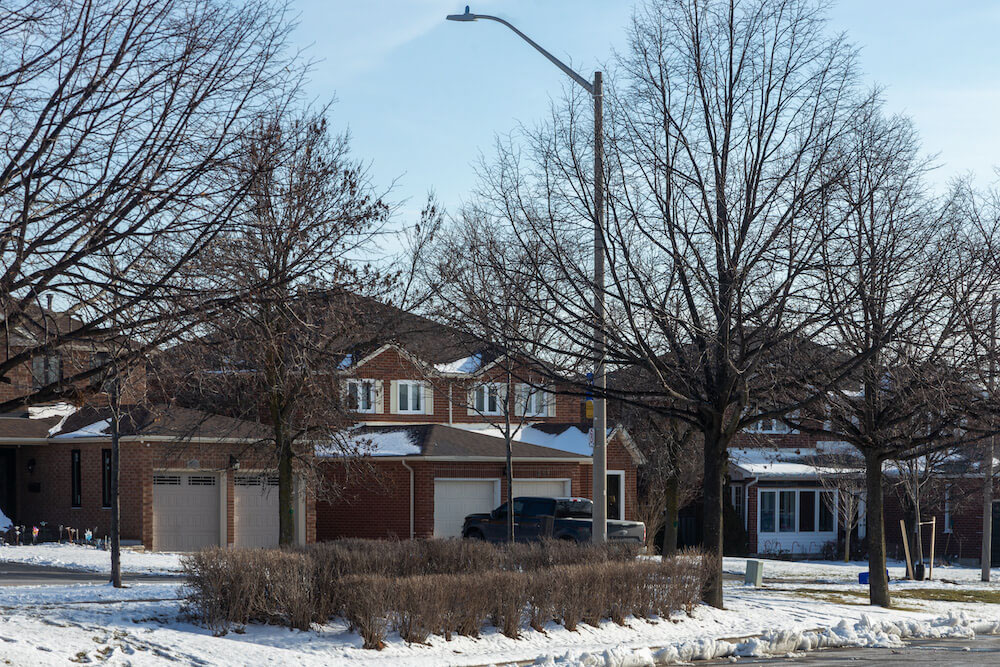 Things to Do in Glen Abbey
Stagecoach Performing Arts operates in venues in and around Glen Abbey, Oakville — including Glen Abbey United Church on Nottinghill Gate. The program offers performing arts classes for children and youth.
If you prefer literature, you can access a variety of books at the Glen Abbey Branch of the Oakville library system, located on Third Line within the Glen Abbey Community Centre. The facility also offers computer access and printing equipment.
One of te hmost popular shopping destinations in Glen Abbey, Oakville, is Abbey Plaza on Upper Middle Road. It boasts several stores including a Sobeys grocery store and a Pharmasave. Dorval Crossing on North Service Road features major retailers such as Bed Bath & Beyond, Sleep Country, and more.
If you don't find what you're looking for in those plazas, you can also try Pilgrims Way on Abbeywood Drive. It has a No Frills grocery outlet, as well as beauty salons/spas, and eateries. Upper Oakville Shopping Centre, also close to the College Park neighbourhood, offers about 50 diverse businesses of its own.
A major indoor mall, Sherway Gardens, is on The West Mall and is about a 15-minute drive from this neighbourhood.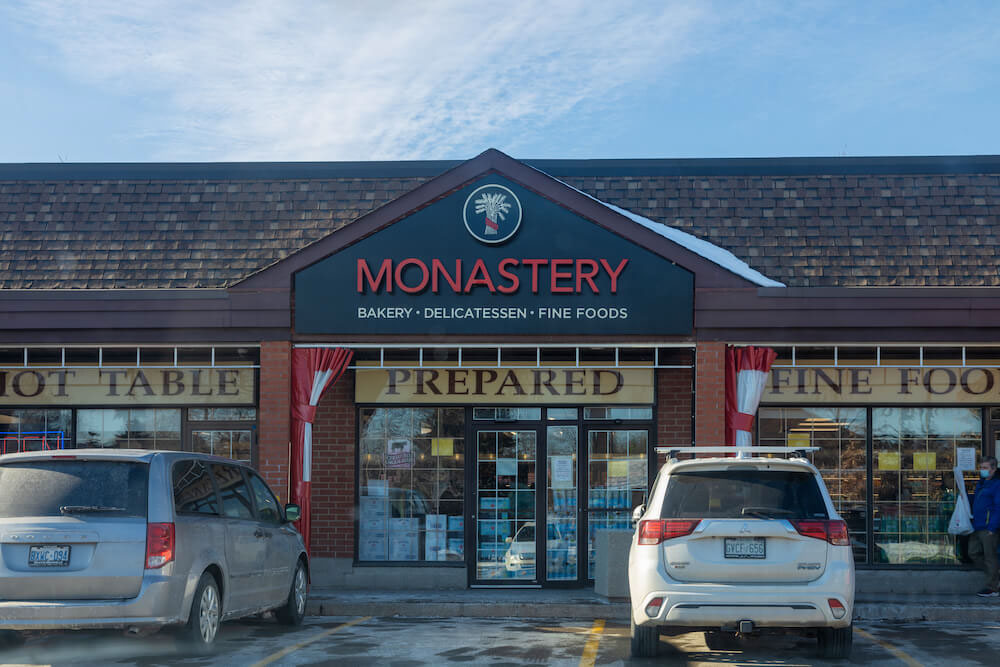 Eighteen at Glen Abbey is a popular restaurant enjoyed by the members of the golf club, offering a scenic view of the 18th hole.
However, there are many other eateries to be found outside the golf course around this community. They include Symposium Cafe Restaurant & Lounge on Upper Middle Road, which offers a spacious dining room and a "globally inspired" menu.
Don't forget to visit Monastery Bakery on Monastery Drive. The family-owned bakery has been operating since 1990, and now offers hot pasta for lunches, and more.
Aside from the golf course, there are other welcoming green spaces in the Glen Abbey, Oakville, community. Old Abbey Park off Abbey Lane has a splash pad and a playground. Some families also visit this park for tobogganing during the winter months.
Pilgrims Way Park, along the road of the same name, is another nearby option with a playground. Also check out Windrush Park off Windrush Drive, with a number of amenities (including an outdoor ice rink).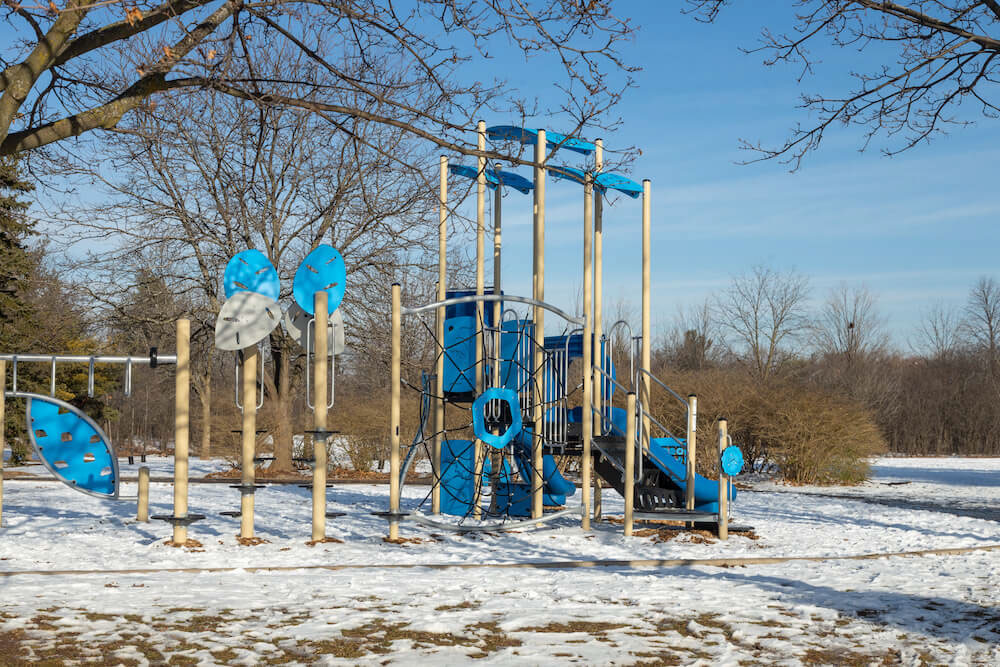 If you're into summer sports, you'll find tennis courts and a softball diamond at Windrush Park. For walks, access the McCraney Creek Trail at Glen Abbey Park. Pilgrims Way Park also offers trail access.
The Glen Abbey Community Centre on Third Line offers cultural/artistic programs such as dance. However, it also has a leisure pool, a twin-pad skating arena, squash courts, a fitness room, and more.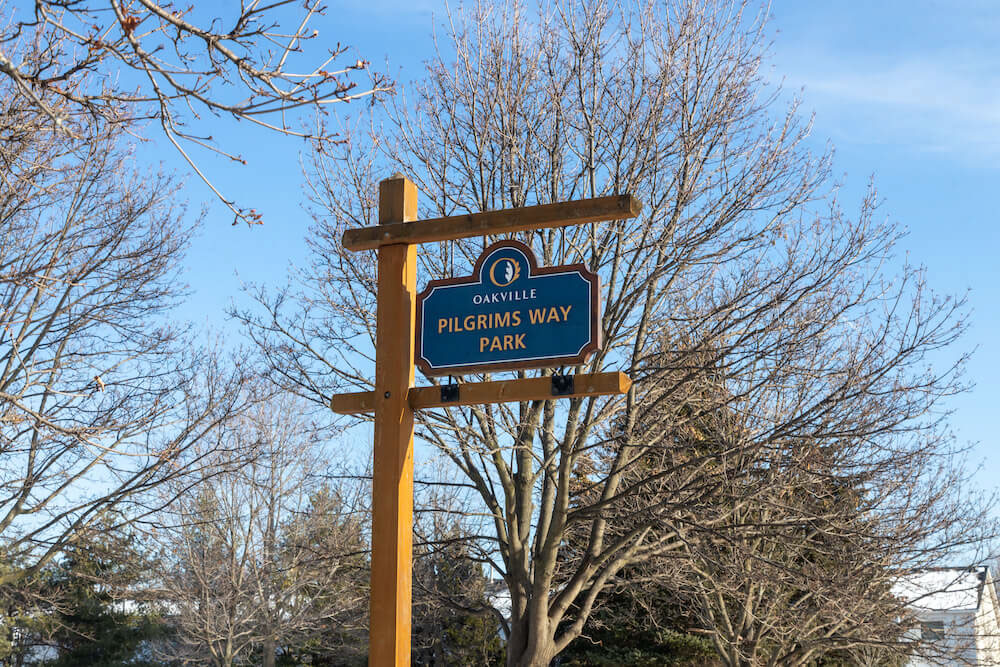 While Glen Abbey, Oakville, seems well removed from Toronto, you can get to its downtown in less than 40 minutes by car. The easy access is thanks to the community's close proximity to the Queen Elizabeth Way and Gardiner Expressway.
If you're taking transit into the big city, then it will cost you more time, but not by much. The fastest method is taking a train from the Oakville GO Station (there's also a bus that can take you to the station). This option will get you to Union Station in a little over an hour.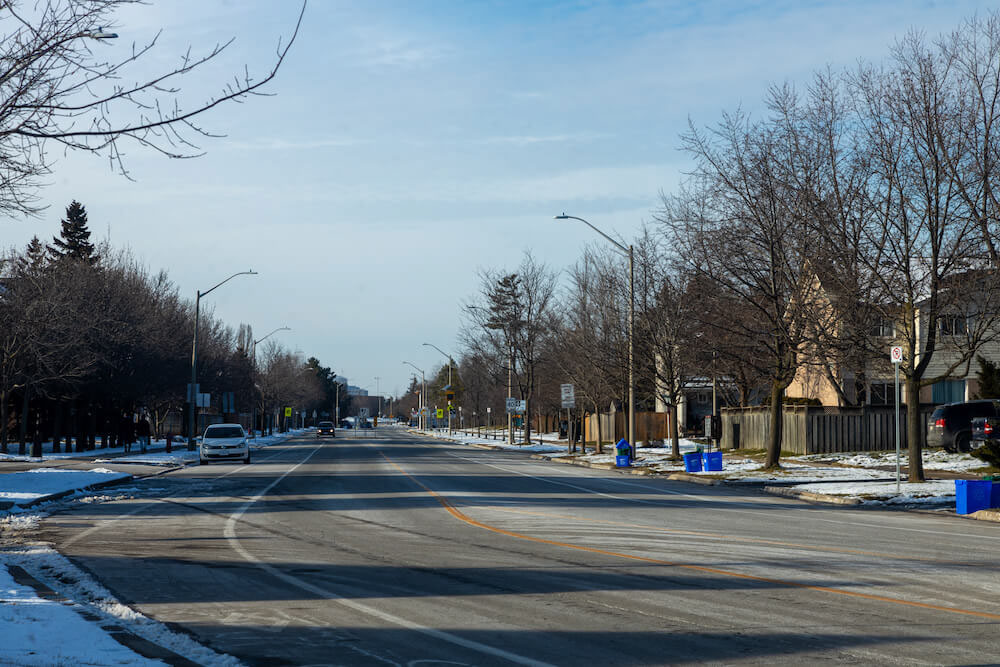 Enjoy a Full Course Neighbourhood
Along with the many restaurants in the Glen Abbey, Oakville, neighbourhood, you can also become a member of the popular golf club. If that's not the green space you're looking for, don't worry — there are plenty of nearby parks and trails to explore.
While many homes in this neighbourhood are built on sizable lots that back onto the course, there are more modest-sized detached homes close by. You can also find a number of townhouses with garages further out from the course, making it ideal for families.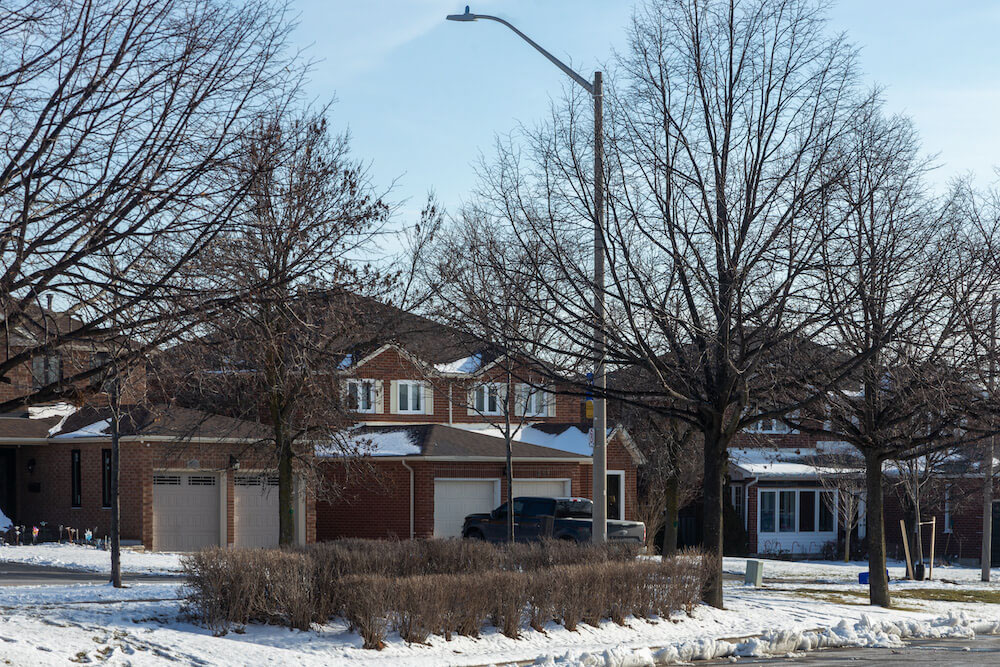 Frequently Asked Questions
What is Glen Abbey, Oakville, known for?
It's mostly known for the Glen Abbey Golf Club, which has hosted the most Canadian Opens to date (currently 30 times). It was designed by pro golfer Jack Nicklaus.
Why is it called Glen Abbey?
The name of the neighbourhood/golf course is an acknowledgement to the Jesuits who once owned the property during the 1950s.