Southwest Oakville Neighbourhood Guide: Lakeside and Luxurious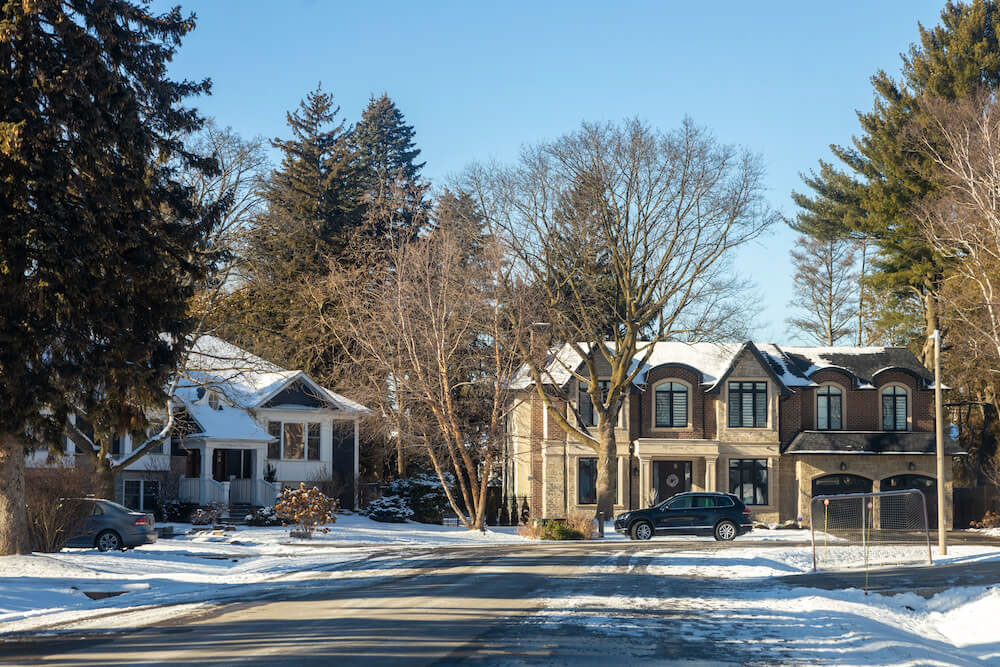 Image of Southwest Oakville
Neighbourhood At a Glance: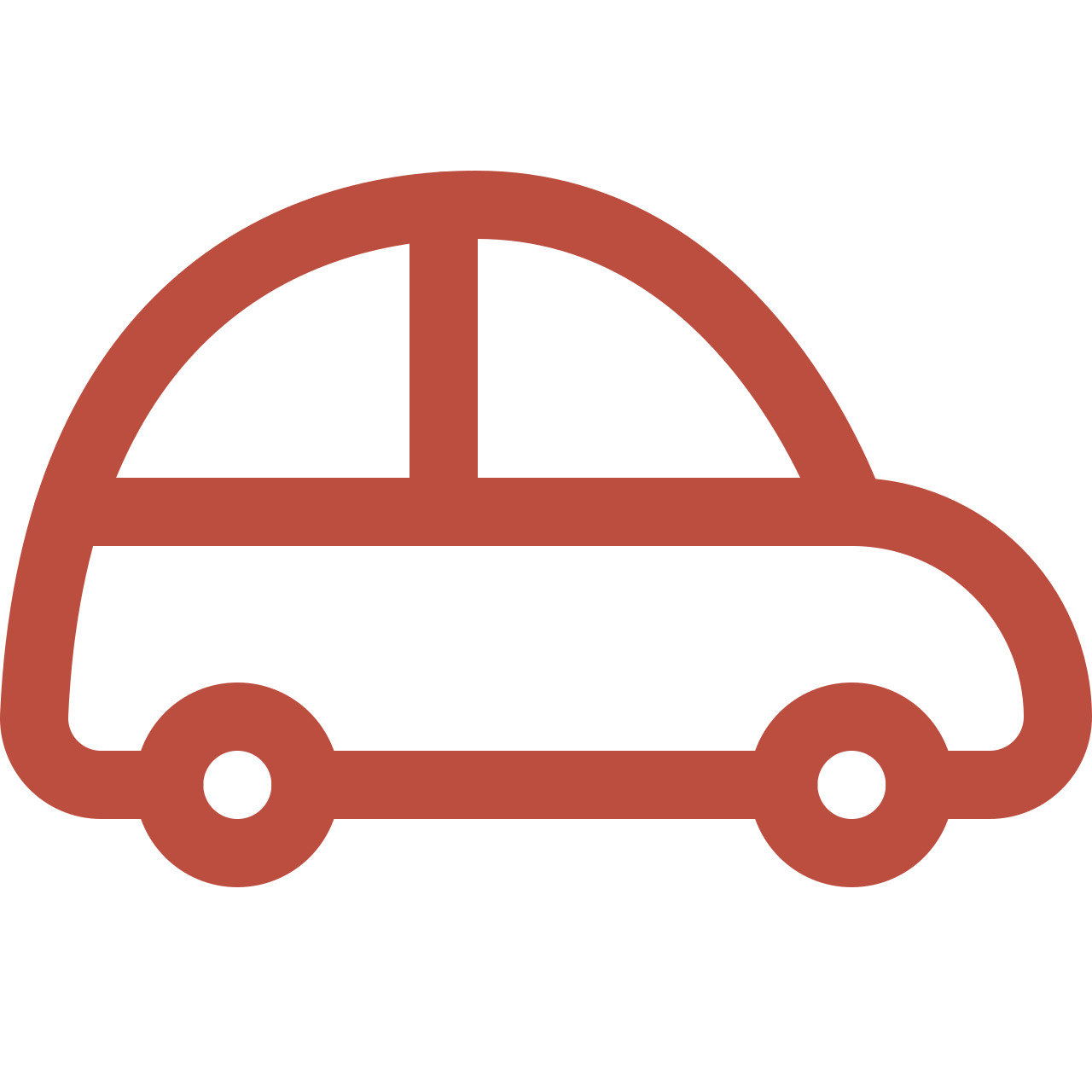 Average Commute Time
Union Station can be reached in 35 minutes by car and 40 minutes by public transit.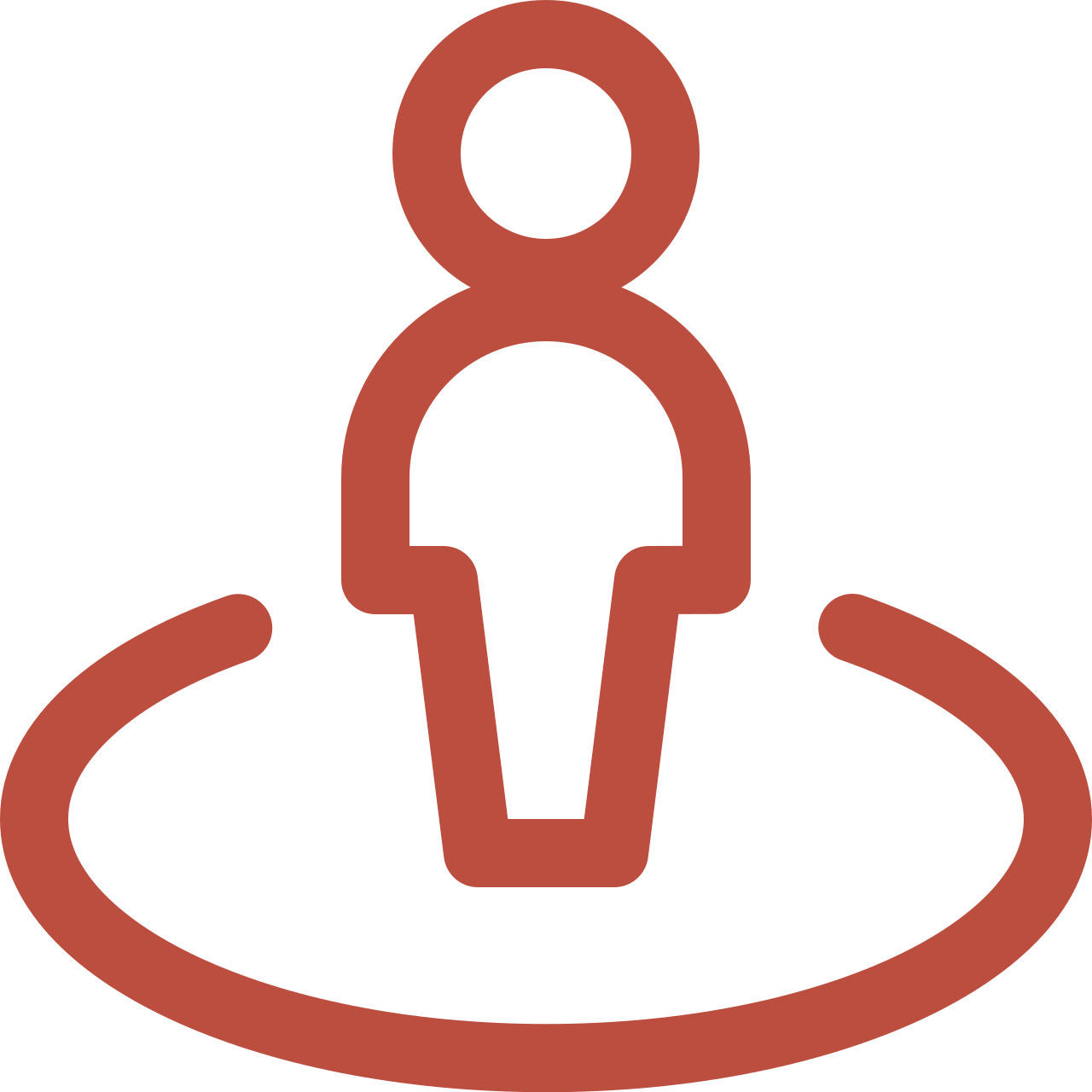 Lifestyle
A tree-shaded, luxury community close to boutique shops and Lake Ontario.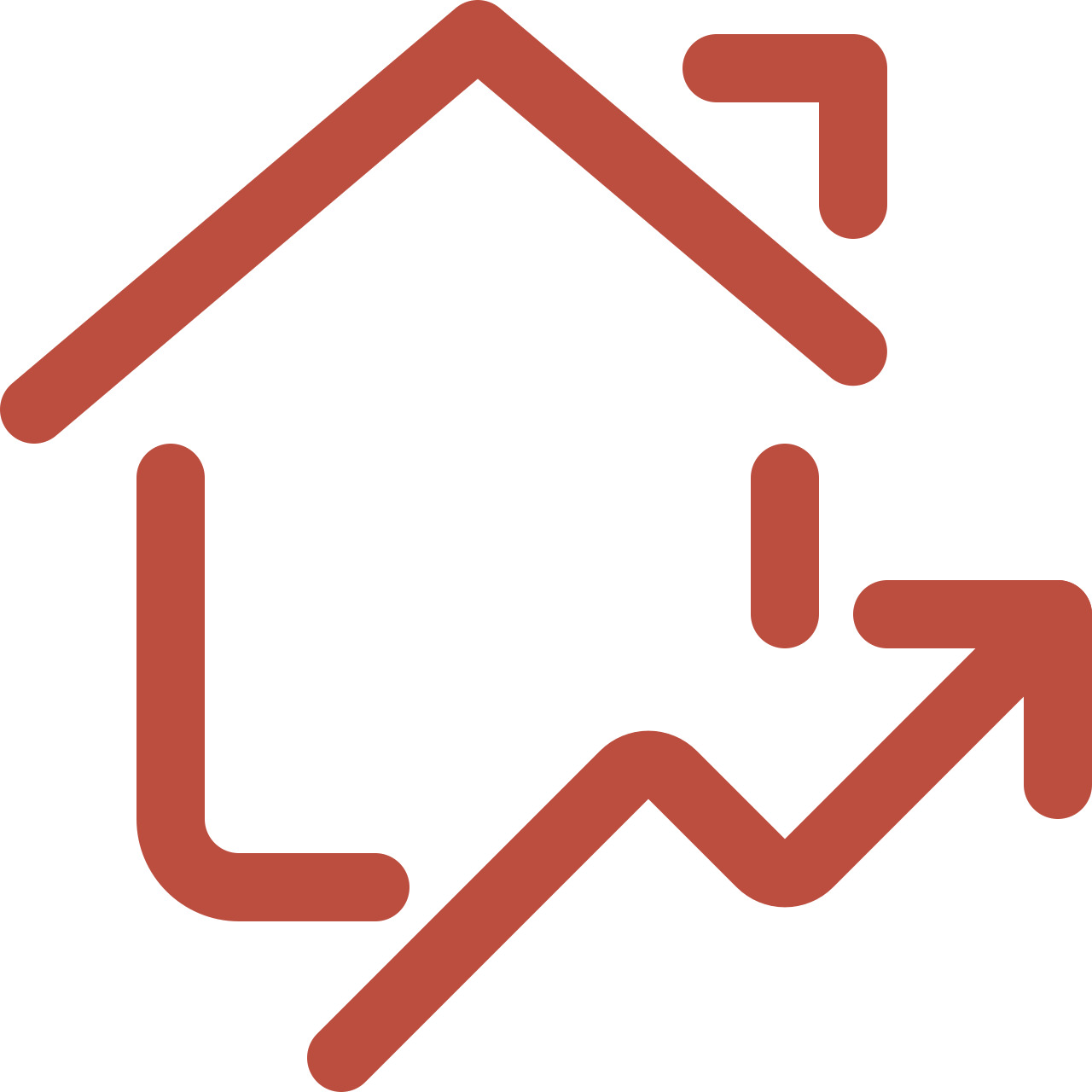 The Housing Market
Primarily detached estates with a growing number of contemporary rebuilds.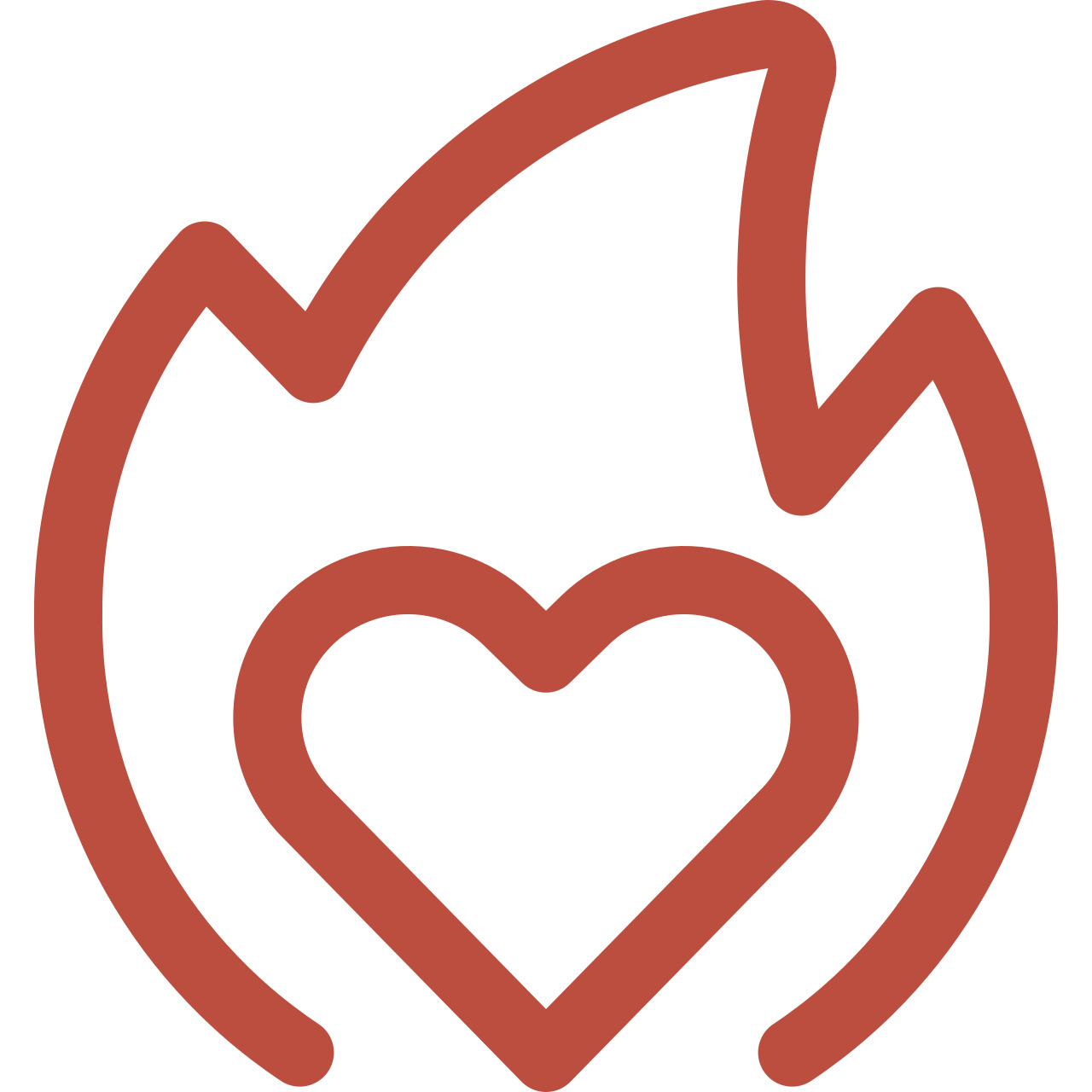 What You'll Love
Executive homes on large lots and close to major highways and train stations.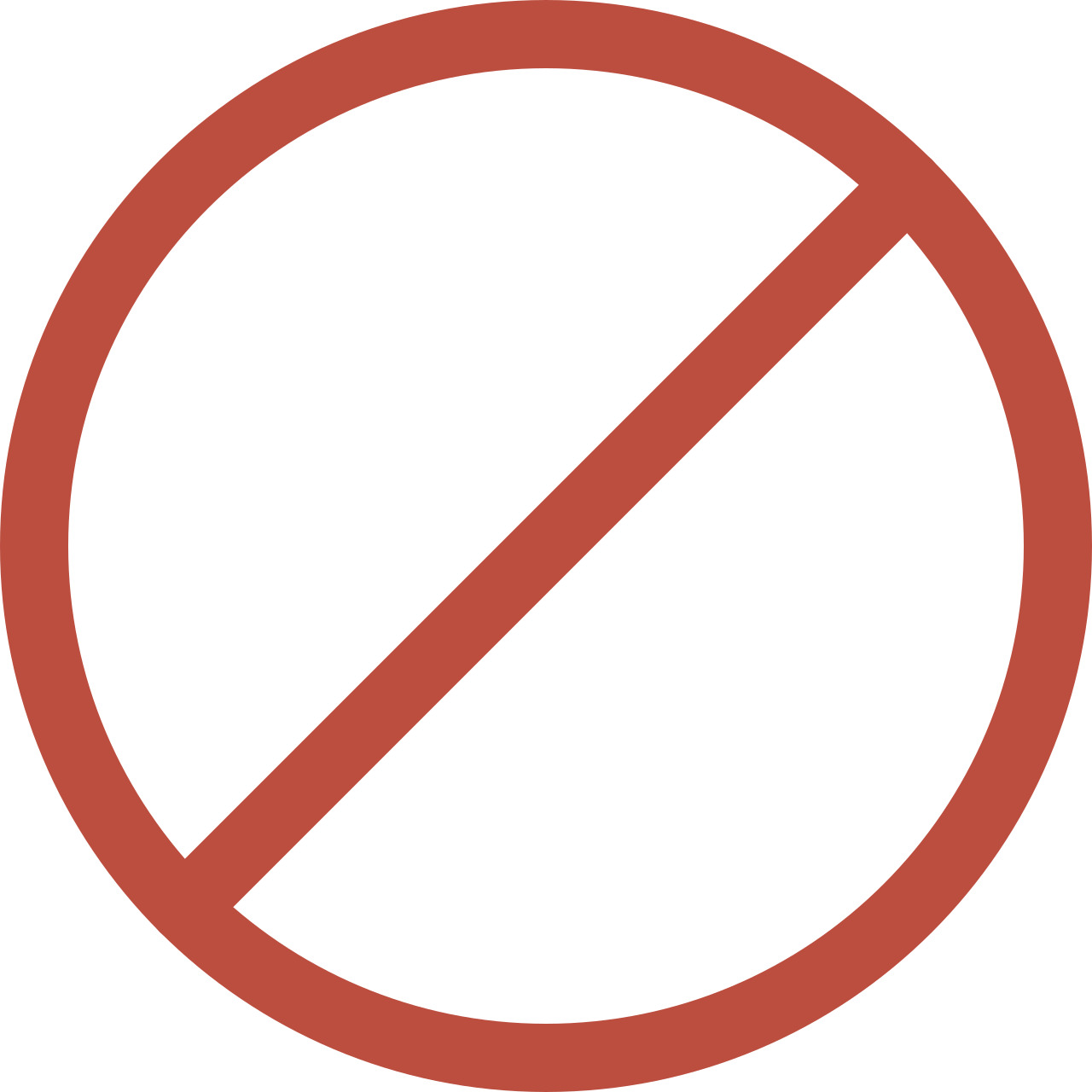 What Not To Expect
Anything under seven figures.

You'd be hard-pressed to find another neighbourhood as exclusive as Southwest Oakville, on this side of Toronto. Here you'll find executive-style estates on large lots within walking distance of Lake Ontario as well as some of the best boutique retail and dining districts around. Great schools, tree-shaded lots, and tons of amenities all drive up demand for the area's highly sought-after residential real estate.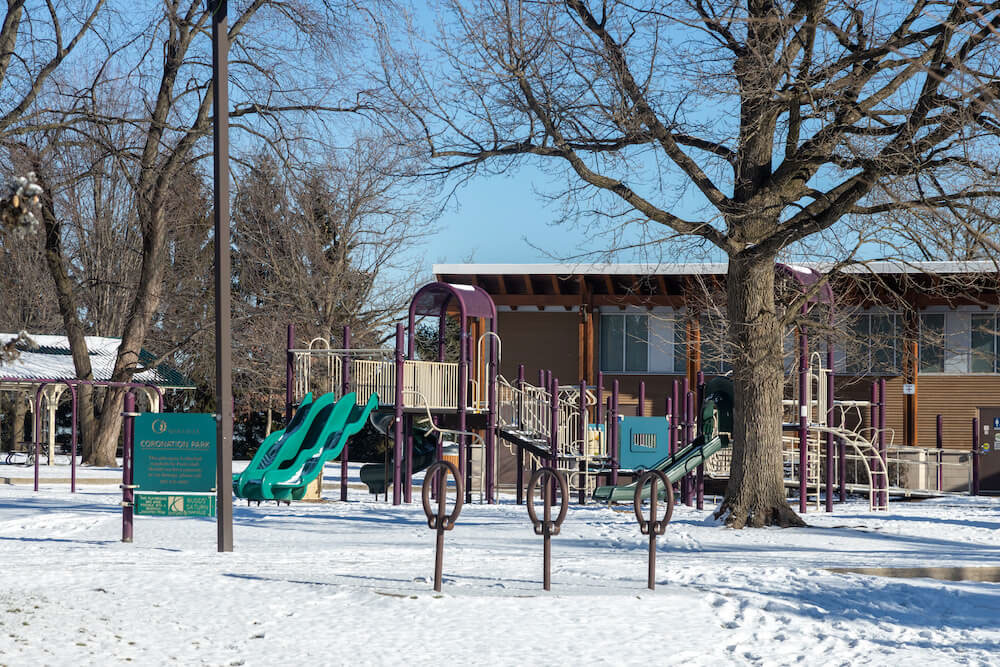 This section of Lake Ontario's shore immediately piqued the interest of European settlers. It wasn't long before the British Crown sent a group of United Empire Loyalists to seek their fortune, land deeds in hand.
The area's earliest settlers focused their attention on Bronte Creek, establishing a vibrant commercial and industrial community. Over time, Bronte Village grew in both size and reputation, at one point earning international acclaim for its penchant for yacht building.
The development of Southwest Oakville began to take shape in the 1950s, '60s, and '70s. Many of the older homes can be attributed to this growth spurt, though more and more newcomers opt to tear down the existing structures and construct the home of their dreams in its place.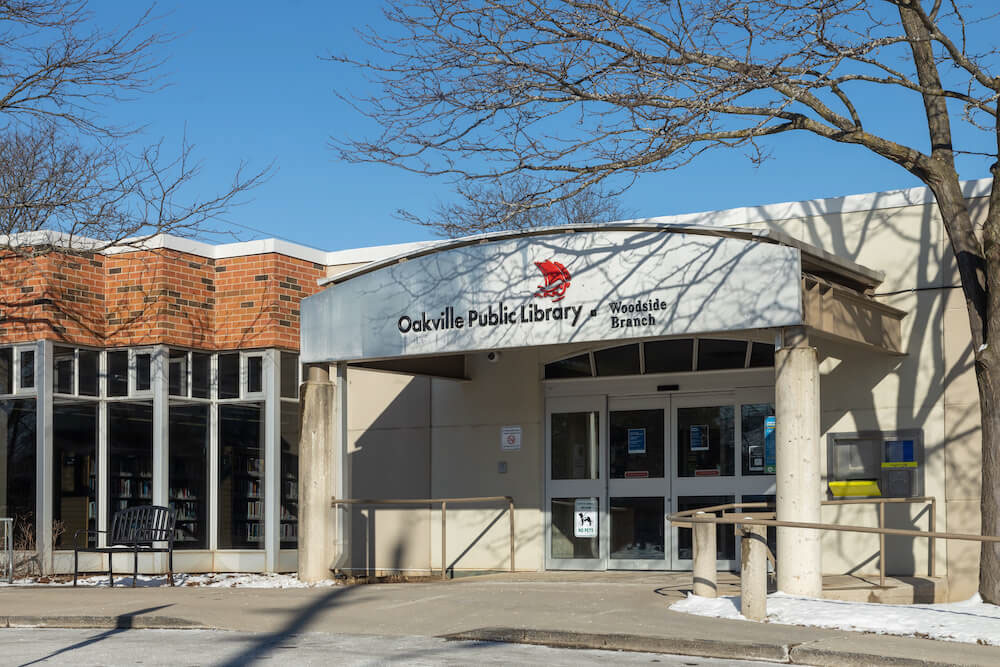 The Southwest Oakville neighbourhood has been a dedicated residential area for a long time. Many of the homes here broke ground in the 1950s, '60s, and '70s. But older, established homesteads are far from the only offering.
In fact, the tree-shaded streets tend to exhibit a much more contemporary vibe. You can thank the newcomers for that. Many of them show up with a construction budget equal to the purchase price with the goal of remodelling, renovating, or completely rebuilding their homes.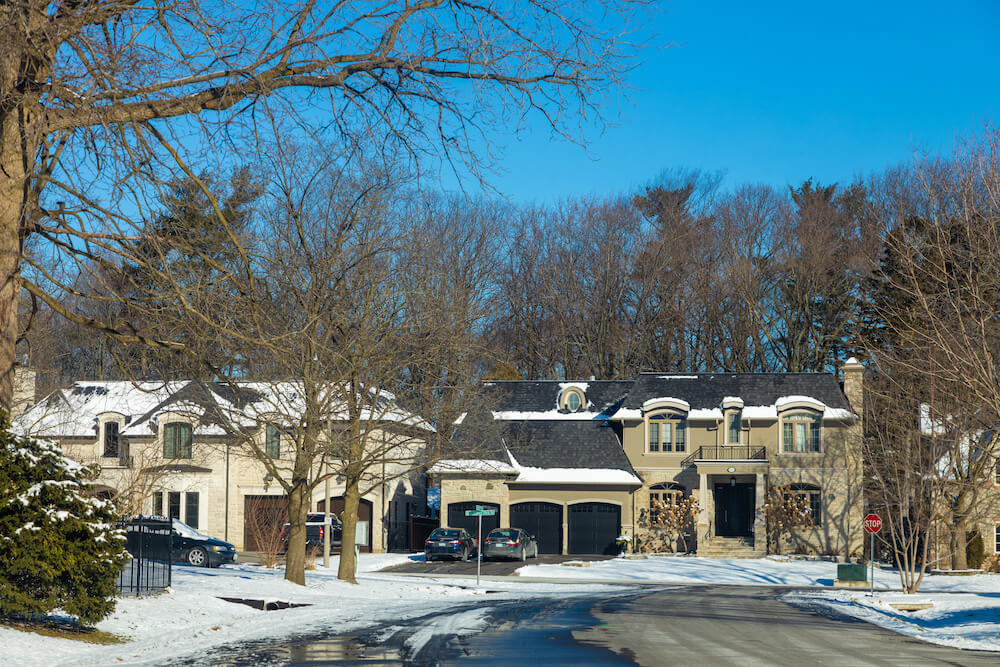 Things to Do in Southwest Oakville
Young, local families are quick to praise the area's private and public school systems. Appleby College, the crown jewel of Southwest Oakville, is widely regarded as one of the best international independent schools in the country.
The library branch pictured above is centrally located where Woodside Drive and Rebecca Street intersect and offers public programs for residents of all ages.
Finally, more than just a picturesque swath of lakeside green space, Coronation Park serves as a makeshift town square that hosts countless community events all year long.
If you haven't already spent all of your money on large-scale renovations, you'll likely find a place for it at one of the many nearby retail hubs. Locals are more than familiar with the South Oakville Centre, as it provides most of their families with weekly must-haves.
Southwest Oakville is also close to Kerr Village. The walkable collection of boutiques, thrift stores, and gift shops are hard to stay away from. Nearby Bronte Village is noticeably larger but walkable too, though you'll no doubt grow weary carrying those overflowing shopping bags.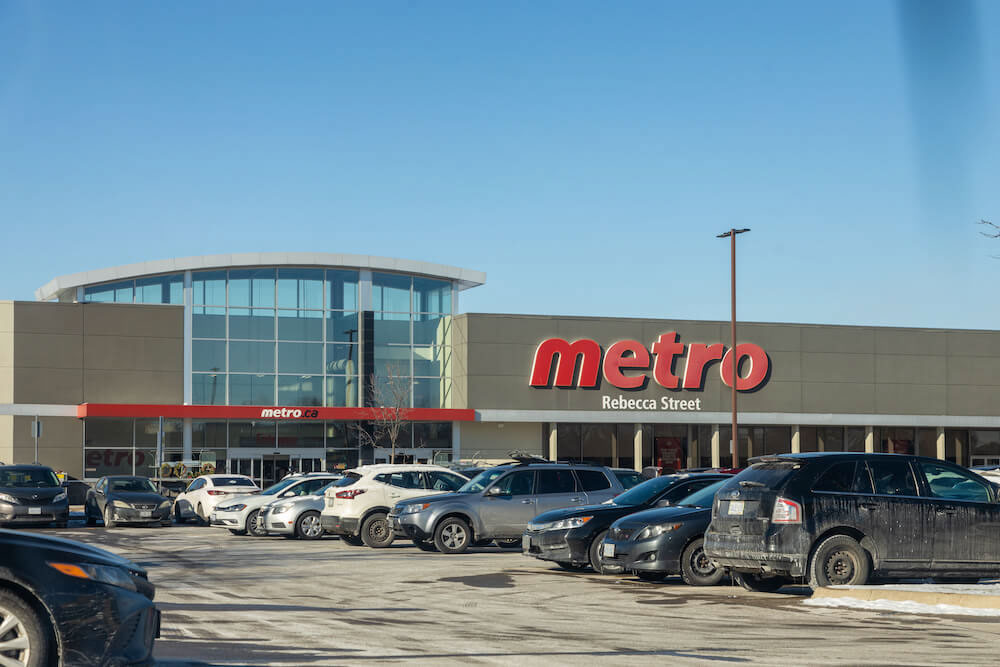 The Oakville dining culture is strong, and the Southwest neighbourhood is conveniently in the middle of it all.
There aren't a lot of choices inside its borders, but Southwest Oakville is just minutes from the coffee shops, casual restaurants, and fine-dining experiences available in Kerr Village. Bronte Village is no slouch either. The popular foodie hot spot is a local source of Cuban, Mexican, American, Mediterranean, and Indian cuisines.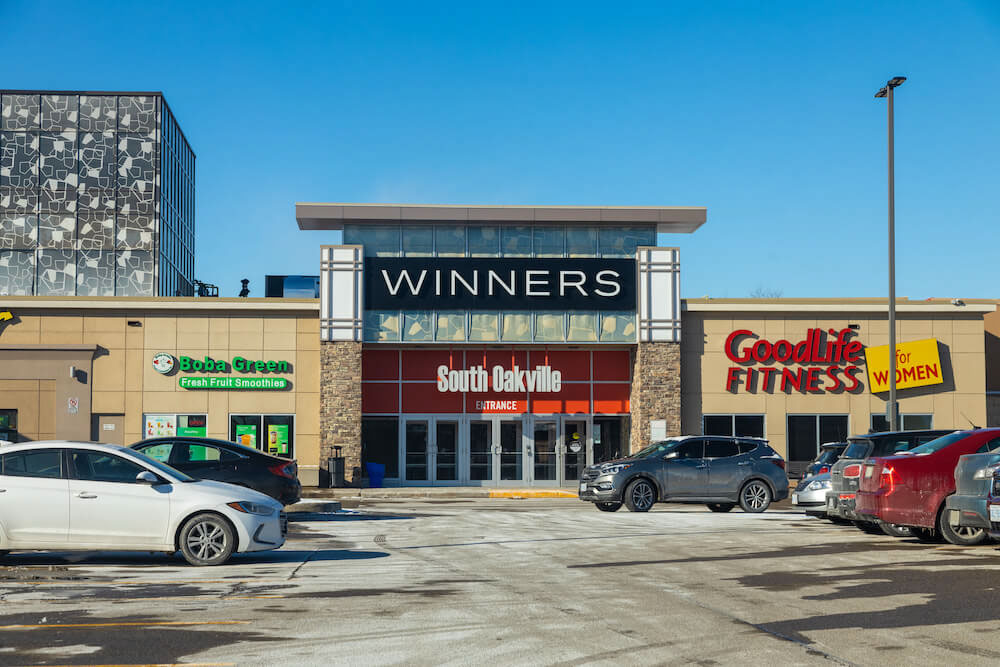 Coronation Park covers over nine hectares of land between Lakeshore Road and the shores of Lake Ontario. This beautiful park features two age-specific playgrounds, a regal-themed splash pad, two beach volleyball courts, public washrooms, and a snack bar.
Coronation Park is certainly the biggest park in the neighbourhood but it's far from the only publicly maintained green space. Locals can choose to spend a sunny day at Josef Petriska Forest, Woodhaven Park, Wilder Park, or Birch Hill Promenade too.
There's also the option to border hop into neighbouring Bronte to soak in the history and walk along the water at Bronte Heritage Waterfront Park.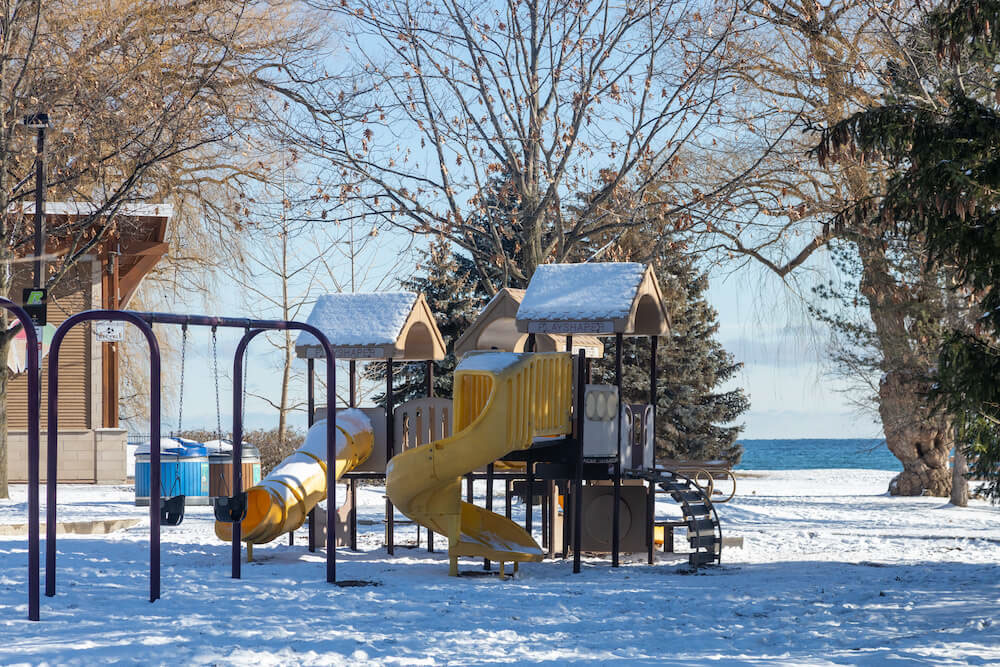 The community is an underrated recreational hub too. Kinoak Arena and J.S. Gairdner Arena are both close by, ensuring that locals are never far away from a fresh sheet of ice.
The Sir John Colborne Recreation Centre for Seniors on Old Lakeshore Road is an irreplaceable resource for 50+ residents. The facility provides programming and social opportunities centred around fitness, recreation, and culture.
Finally, the YMCA of Oakville also calls the Southwest neighbourhood home. There you'll find a rotating curriculum of child, teen, and adult programming in addition to a pool, a gymnasium, and a fitness facility.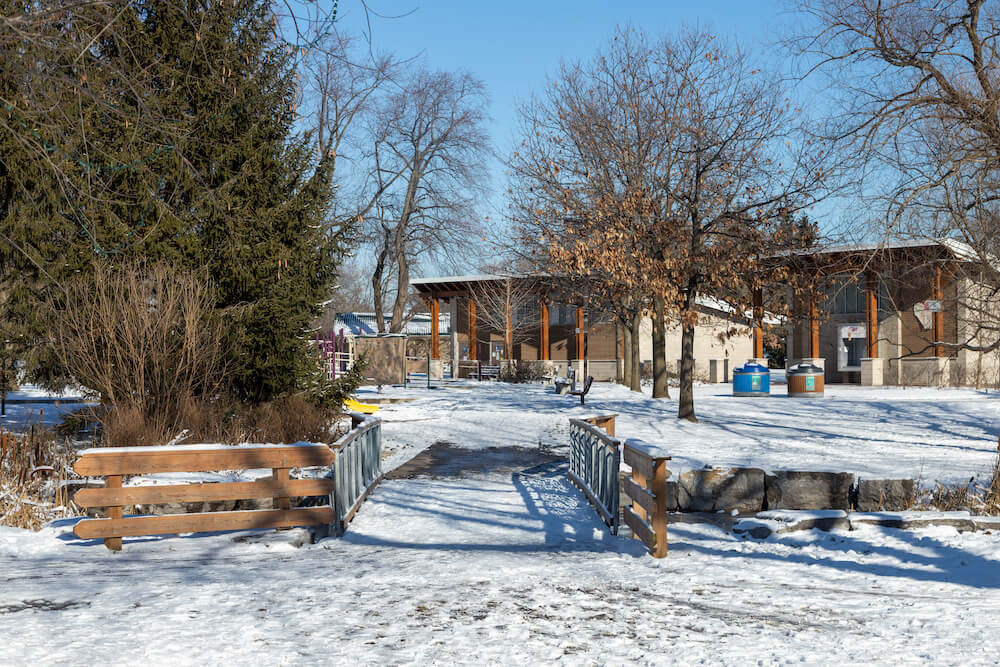 Hopping on the highway and heading to work is as simple as heading north on Dorval Drive or Third Line. Both offer on-ramps to Highway 403, which travels west straight through to Hamilton and connects to Queen Elizabeth Way and downtown Toronto to the east.
The neighbourhood is uniquely positioned between two train stations. Oakville GO serves Southwest residents who reside in the area's east end and Bronte GO serves those who live in the western half of the community. Both stations can deliver you to Toronto's downtown doorstep in around 40 minutes.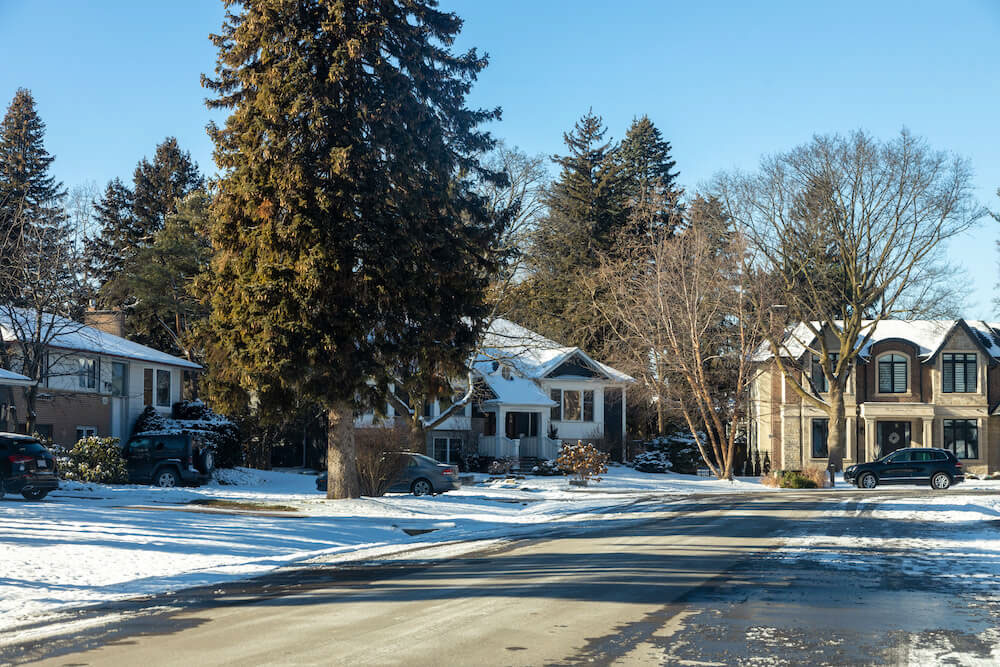 It's easy to understand why those who can afford to live here choose to. Great schools, lakeside views, great commuter infrastructure, and large homes are just the tip of the iceberg. You'd scarcely find a more luxurious place to bring your family, and you'll likely never run out of things to see, do, and explore. Southwest Oakville is one of the hottest postal codes around because it delivers everything you need in addition to a whole lot you'll learn to love.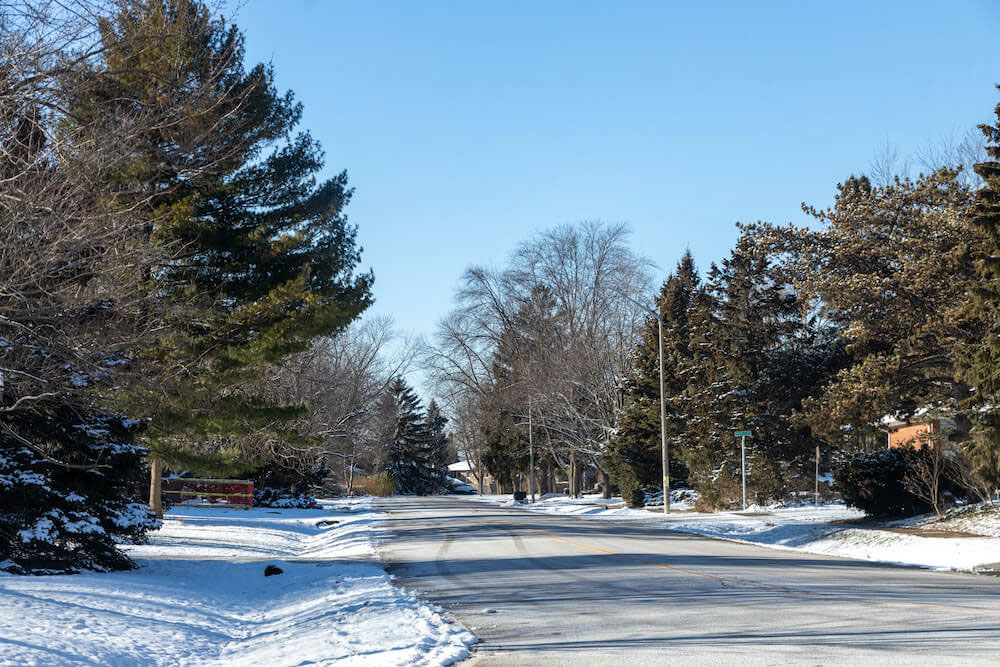 Frequently Asked Questions
What is Southwest Oakville known for?
Oakville's Southwest neighbourhood holds the title for being one of the most sought-after luxury communities in the Greater Toronto Area. This is partially due to its large lots and expansive estates, and partially to its proximity to Lake Ontario and Appleby College, one of Canada's top private schools.
Why is it called Southwest Oakville?
No mythology to unpack here. Southwest gets its name from its geographical positioning relative to the rest of Oakville.