Clearview, Oakville Neighbourhood Guide: Quiet Living With Endless Possibilities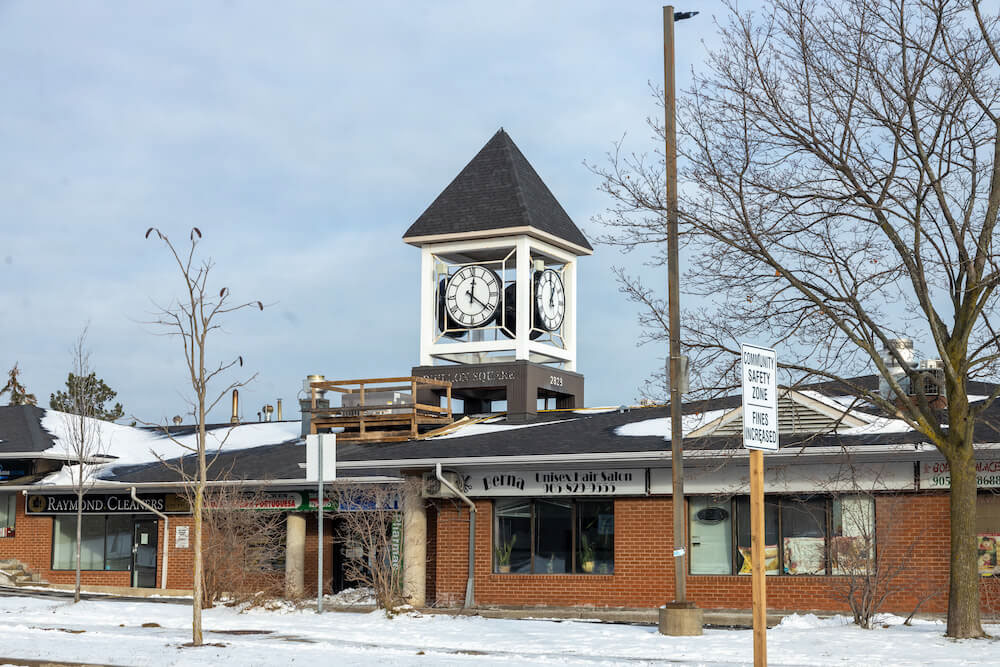 Neighbourhood At a Glance: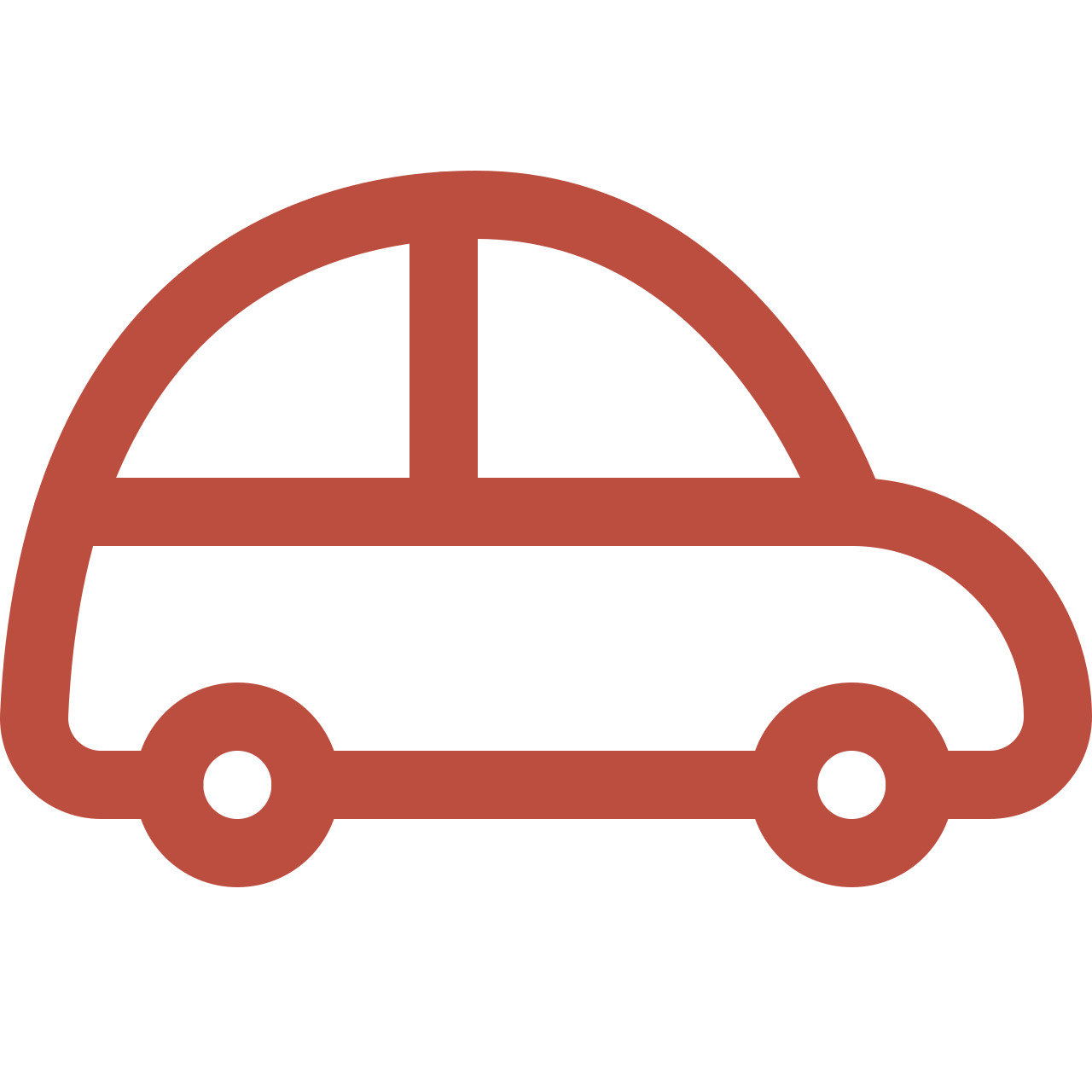 Average Commute Time
Union Station can be reached in about 25 minutes by car and just over an hour by public transit.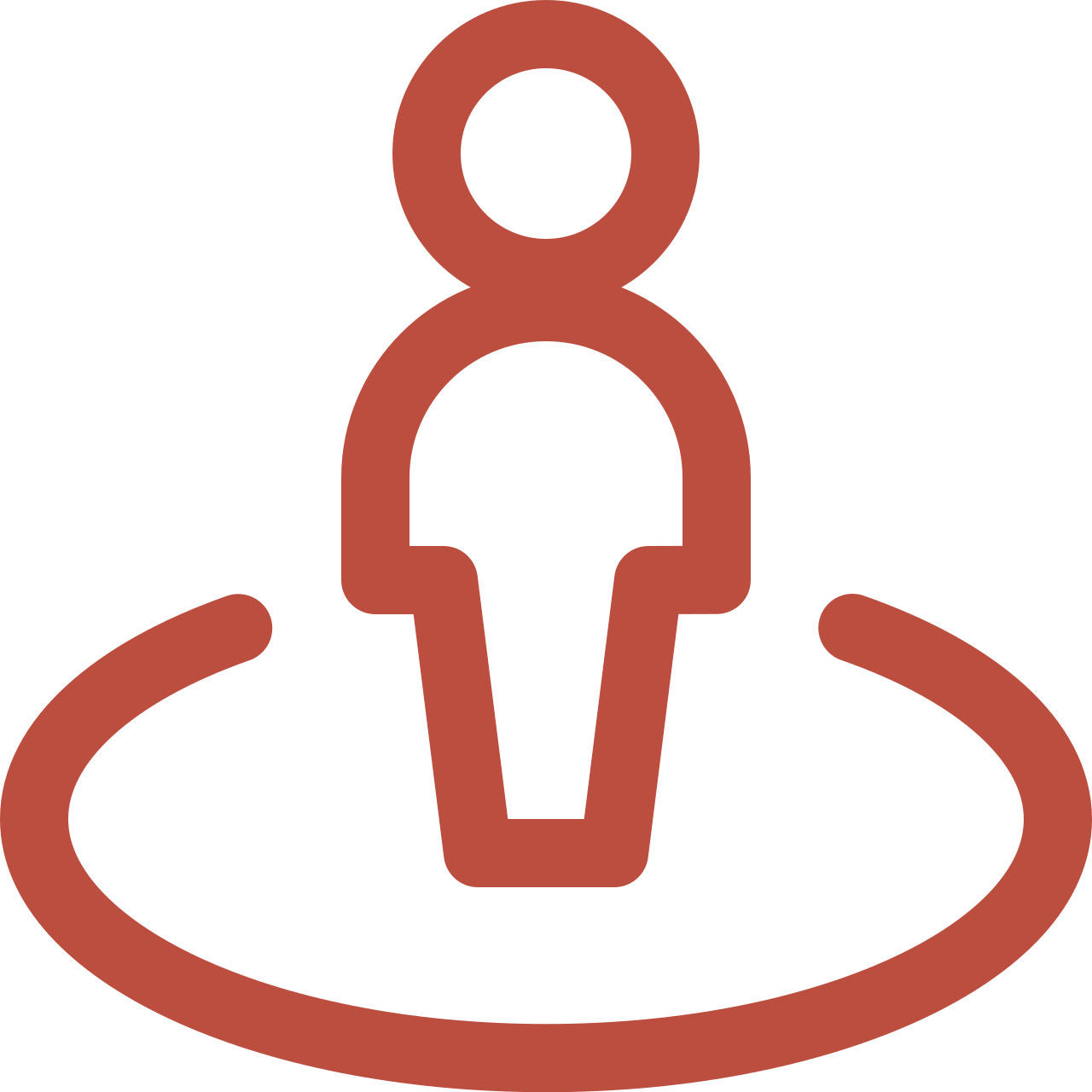 Lifestyle
A former rural community turned into quiet suburban life.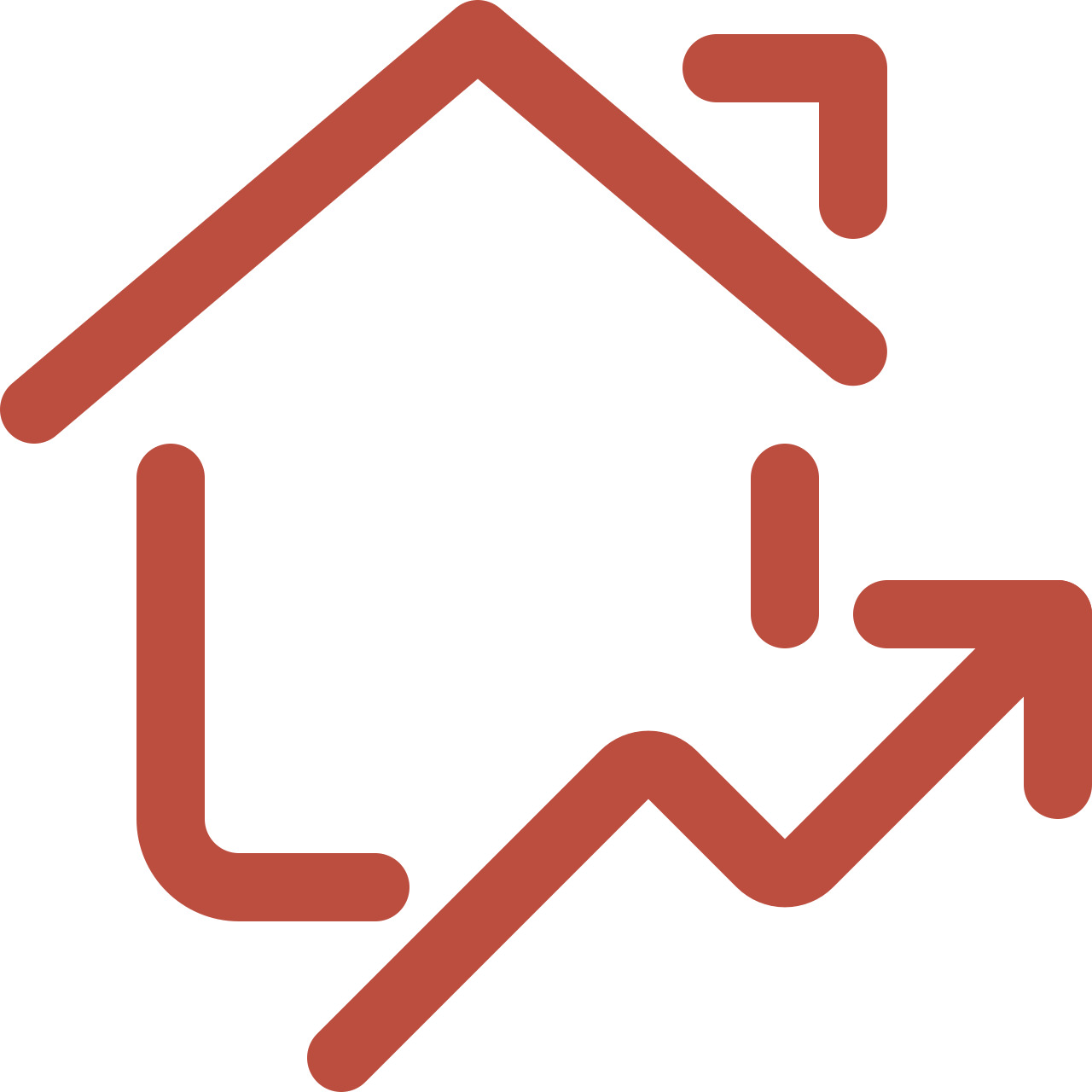 The Housing Market
Brick-exterior detached, semi-detached, linked homes, and townhouse options.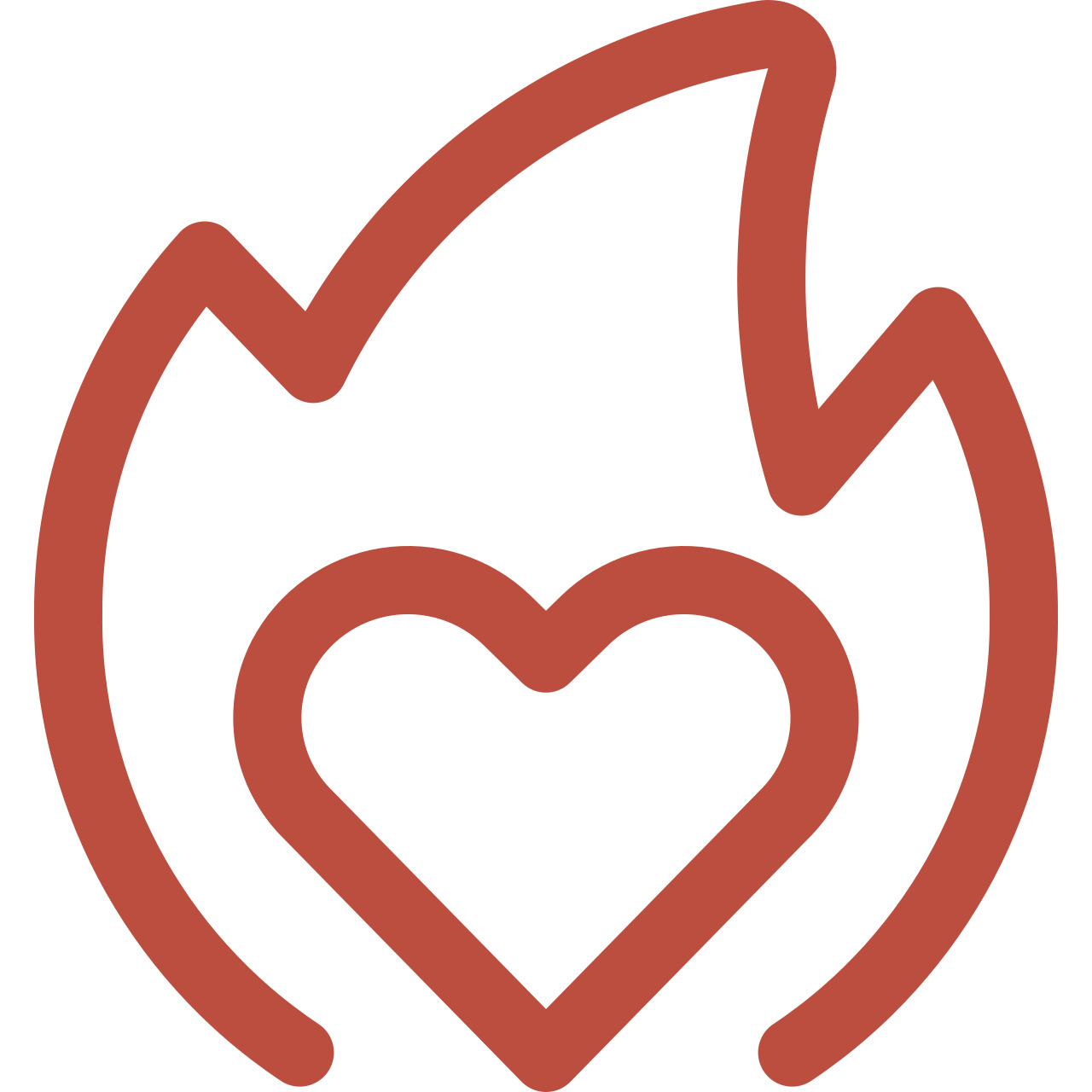 What You'll Love
Relatively quiet and peaceful lifestyle within a sizable and accessible town.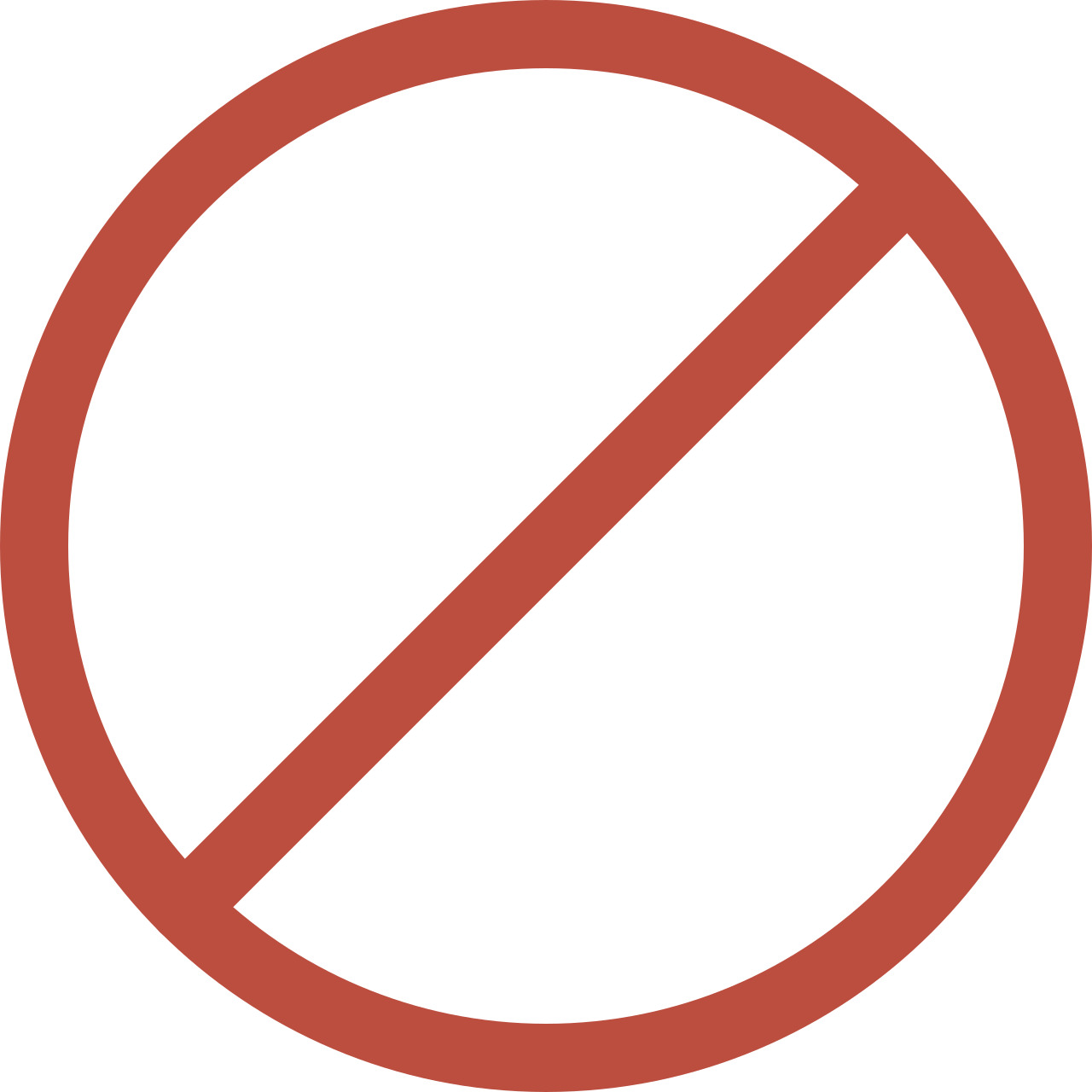 What Not To Expect
An abundance of shopping options within the neighbourhood's borders.

The Clearview neighbourhood of Oakville is a peaceful, community-based area with nearby amenities for everyday needs and entertainment. Within the neighbourhood's boundaries, residents enjoy countless green spaces and houses with a uniform style that contributes toward creating a cohesive and comforting area. The borders of Clearview are the Queen Elizabeth Way (QEW) to the north, Winston Churchill Boulevard on the east, Cornwall Road to the south, and Ford Drive on the west.
In the early 1800s, a farming village called Sheridan occupied the area that is now Clearview. The agricultural community prospered until around 1937 with the construction of the Queen Elizabeth Highway (QEW) that cut through the village. Sheridan amalgamated with the Township of Oakville in 1962 and remained a rural neighbourhood until the 1980s.
After the amalgamation, Cecil Lawrence was a significant landowner in the neighbourhood. He divided his land to establish Clearview Drive, the only street in the area at that time. The surrounding community was subsequently named after the road and credited to Lawrence. The rest of his land was sold to developers in the 1980s to establish residential and industrial properties.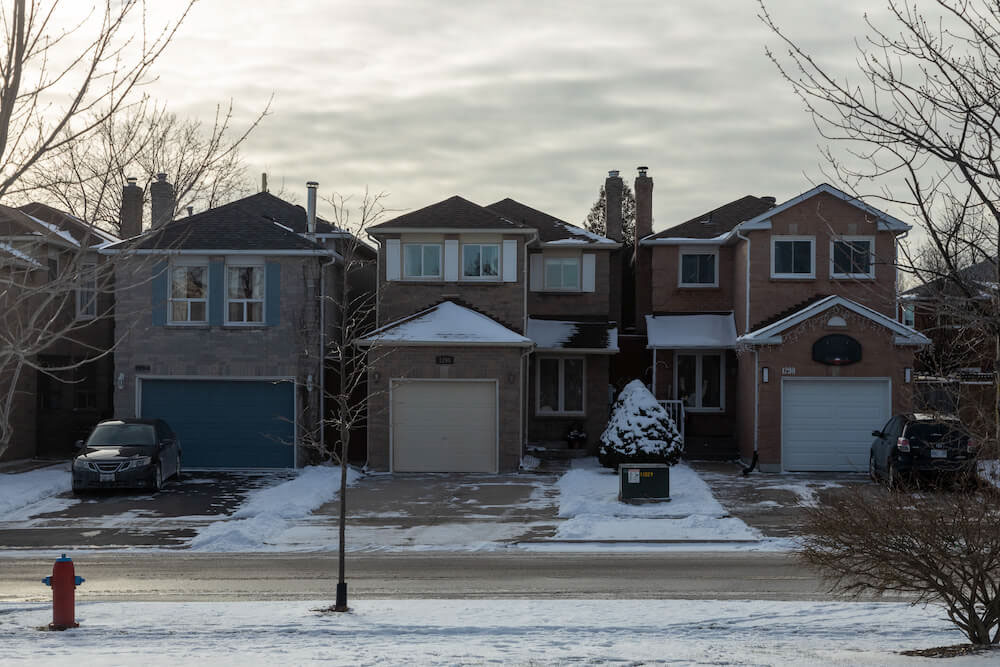 The housing stock in Clearview focuses on family homes in various styles. Some options include entry-level linked houses, semi-detached, mid-size or large two-storey, detached homes, and townhouses. Regardless of size differences, most houses were built between the 1980s and 1990s, so the neighbourhood tends to look uniform with brick exteriors and front-facing garages. The community also shares space with commercial and industrial properties in the northwest and southeast sectors.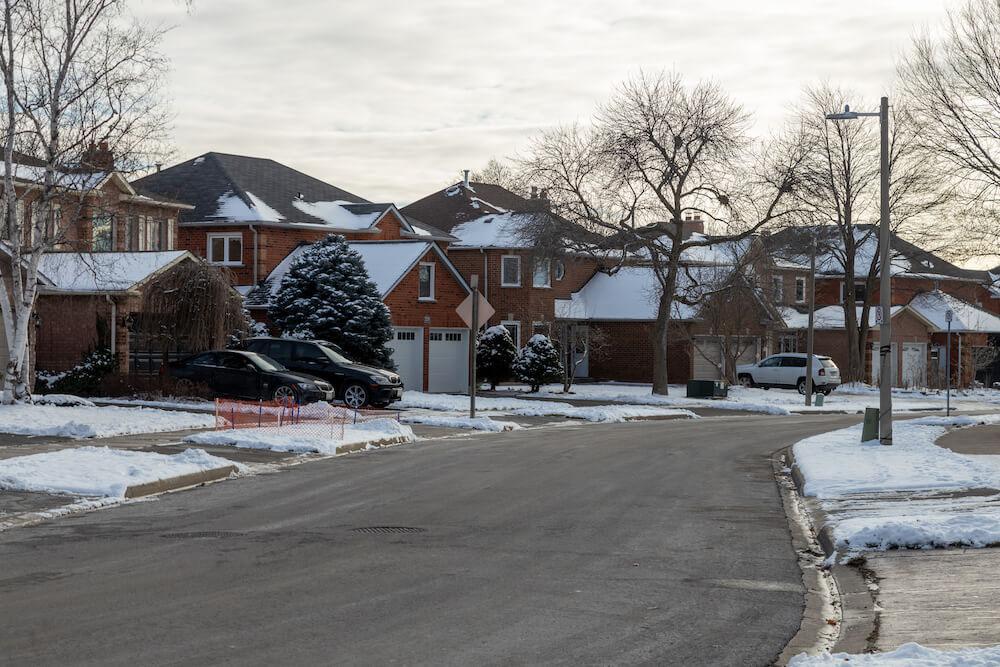 Things to Do in Clearview
The Oakville Arts Council emphasizes the importance of arts throughout the community. It organizes memberships, monthly networking events, annual awards ceremonies, and cultural grants while generally sustaining community engagement and artistic development.
Though the town has multiple venues for artists to exhibit their work, the Oakville Centre for the Performing Arts is a focal point for culture in the community. Frequent theatrical and musical shows bring guests into the small theatre where every seat is within 17 metres of the stage. The centre is in the heart of Oakville's downtown, promising residents of Clearview a fun night out.
The neighbourhood is also very close to the Oakville Entertainment Centrum. Just north of the QEW, residents will find the mall populated by Cineplex Cinemas, iFly Toronto (Oakville) Indoor Skydiving, Putting Edge, and Dave & Buster's. Less than five minutes away, the 5 Drive-In Theatre on Ninth Line offers a movie-going experience under the stars. The theatre has three screens and concession stands for visitors to enjoy two back-to-back new releases or nostalgic hits per night.
Clearview has a couple of small shopping plazas for residents' everyday needs within its borders. At Clearview and Kingsway Drives, storefronts provide groceries, cleaning services, self-care salons, and takeout food. Another small plaza at Winston Churchill Boulevard and Sheridan Garden Drive has professional offices, medical services, convenience stores, and a spa.
Just outside the neighbourhood, shoppers can visit the Upper Oakville Shopping Centre at Upper Middle Road and Eighth Line. The outdoor mall features over 50 storefronts, including a Metro, Shoppers Drug Mart, LCBO, pet care, medical services, child stores, dollar stores, bakeries, convenience stores, and more.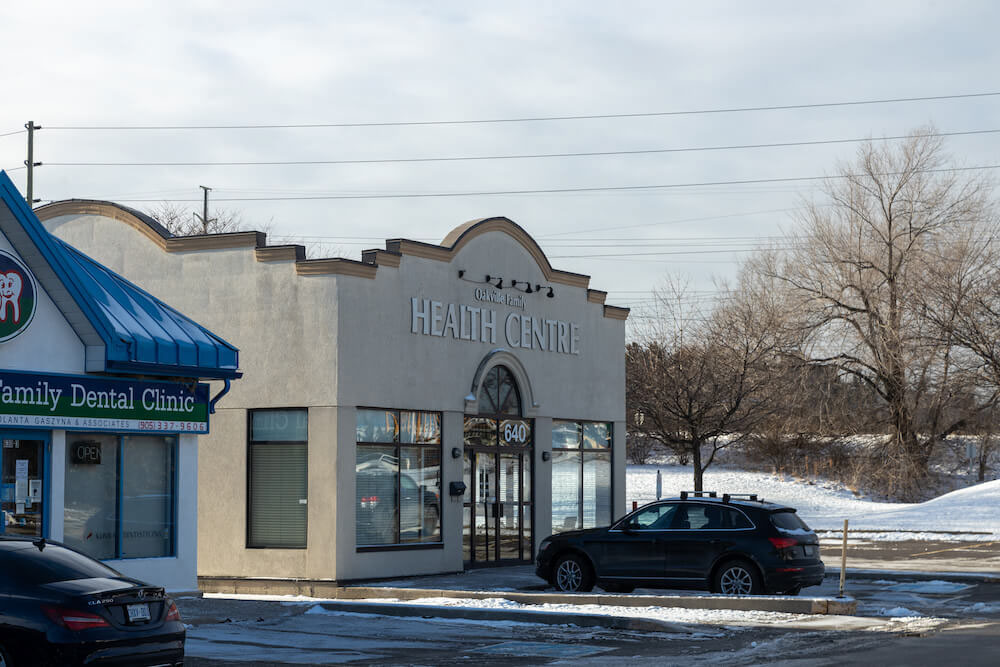 Restaurant options are never far from Clearview. South of the neighbourhood at Royal Windsor Drive and Ford Drive, residents will find The Royal Windsor Pub & Eatery, Celadon House, Shawarmarama, Sunlight Grill, and other franchise restaurants. The Upper Oakville Shopping Centre includes diverse options such as China Chopsticks and Oakville Biryani House.
A night out in the Oakville Entertainment Centrum offers dining experiences like 3 Brewers, a microbrewery serving European food, Bâton Rouge Steakhouse & Bar, Wild Wing, Trattoria Timone Ristorante, K&B Sushi, Sukothai, and more. A great way to finish a meal in the plaza is to visit Demetres, the only dessert restaurant in Oakville.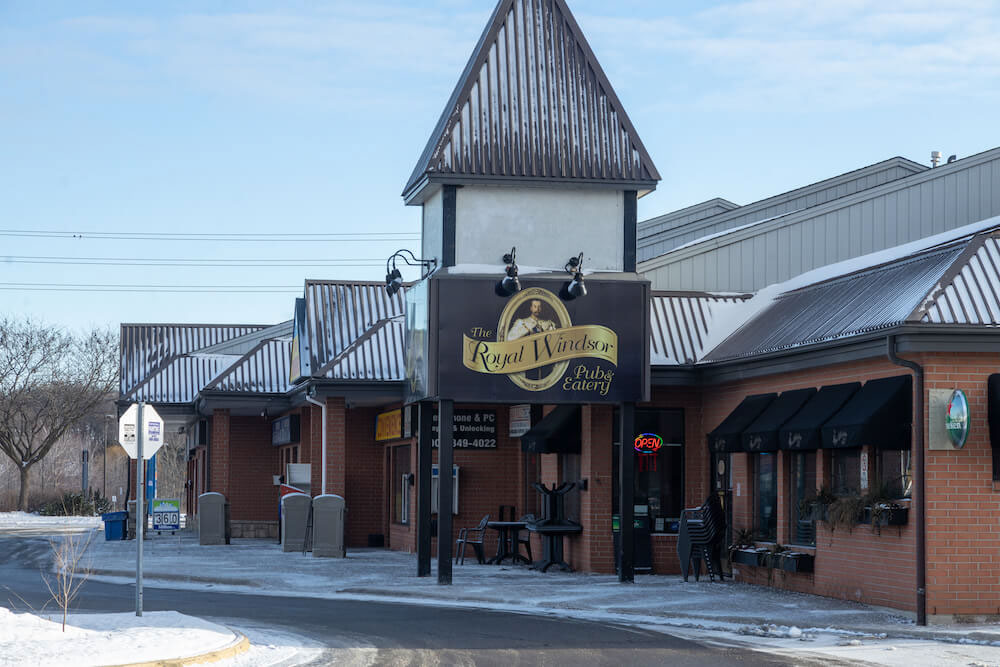 The most iconic park in the neighbourhood is Kingsford Gardens, perched on an elevated corridor on the community's western border. The park offers views of Oakville and Lake Ontario and includes a playground, soccer field, basketball court, pavilion, hockey court, off-leash dog area, and a community garden. This is one of four places where locals can rent gardening plots throughout the town to grow fresh fruits and vegetables.
Clearview Park and Woods are designated natural areas that offer more outdoor recreational opportunities to residents. Features such as a natural ice rink, soccer field, softball field, playground, and the Clearview Woods Trail allow locals to enjoy green space year-round.
The area also has walking trails that connect parks throughout the community. The Avonhead Ridge Trail runs through Kingsford Gardens, Wynten Park, Bishopstoke Park, Jonathan Park, and others. With access to these parks, residents can enjoy amenities like tennis courts, pickleball courts, and baseball diamonds.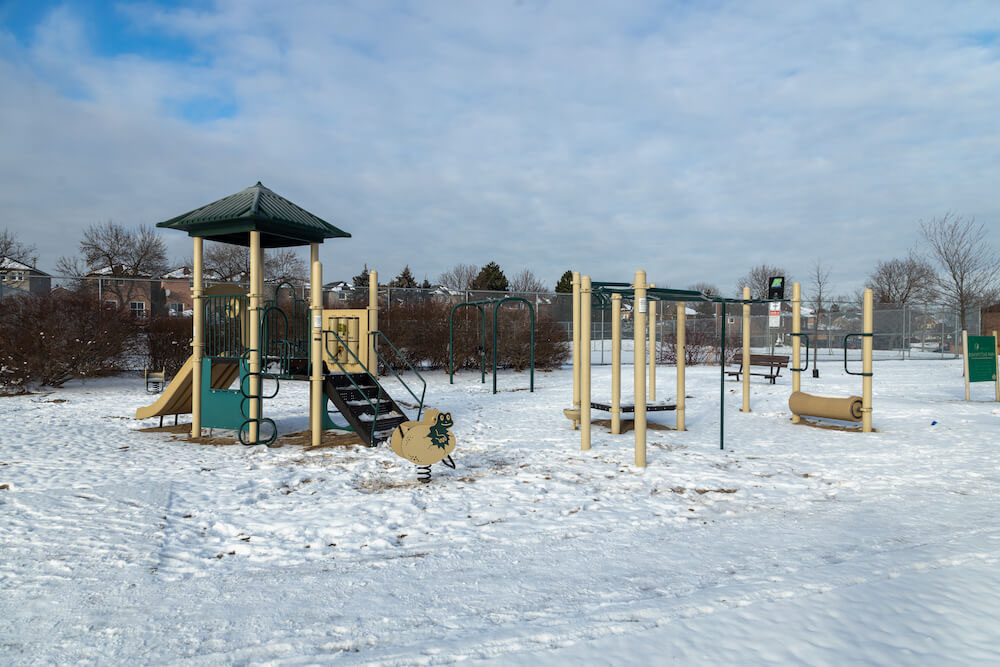 The closest public recreation centre is the Iroquois Ridge Community Centre. The facility consists of a 25-metre competitive indoor pool, leisure pool with waterslide, fitness centre, gymnasium, library branch, and meeting rooms. Glenashton Park surrounds the centre and includes a skate park, pickleball and tennis courts, cricket ground, dog park, splash pad, and the town's only bocce ball court. An older adult centre provides additional accessible programs and socials for local seniors.
Private clubs and facilities include Oakville Soccer Club, which uses public parks in and around Clearview for youth and adult house leagues and competitive play. Canlan Sports is a few minutes south on Royal Windsor Drive and has four NHL-size ice pads, where adult and youth hockey leagues host recreational and competitive teams. In the opposite direction, residents can visit Scooter's Roller Palace to skate on in-line or roller skates for a night out.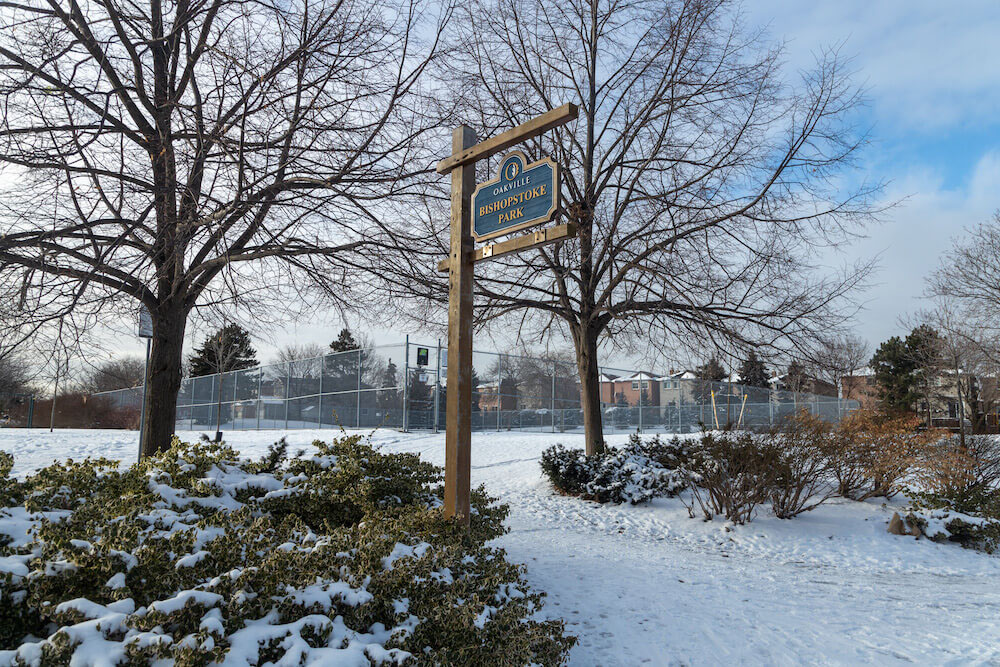 Commuting in and out of Clearview is simple, with easy access to Highway 403 and the QEW. By taking the QEW and the Gardiner Expressway, motorists can reach downtown Toronto in about 25 minutes by car.
The neighbourhood is also conveniently located for travel by public transit. Residents can take one of multiple bus lines to Clarkson GO Station, where they will ride the Lakeshore West train to Union Station. The whole trip should take just over an hour.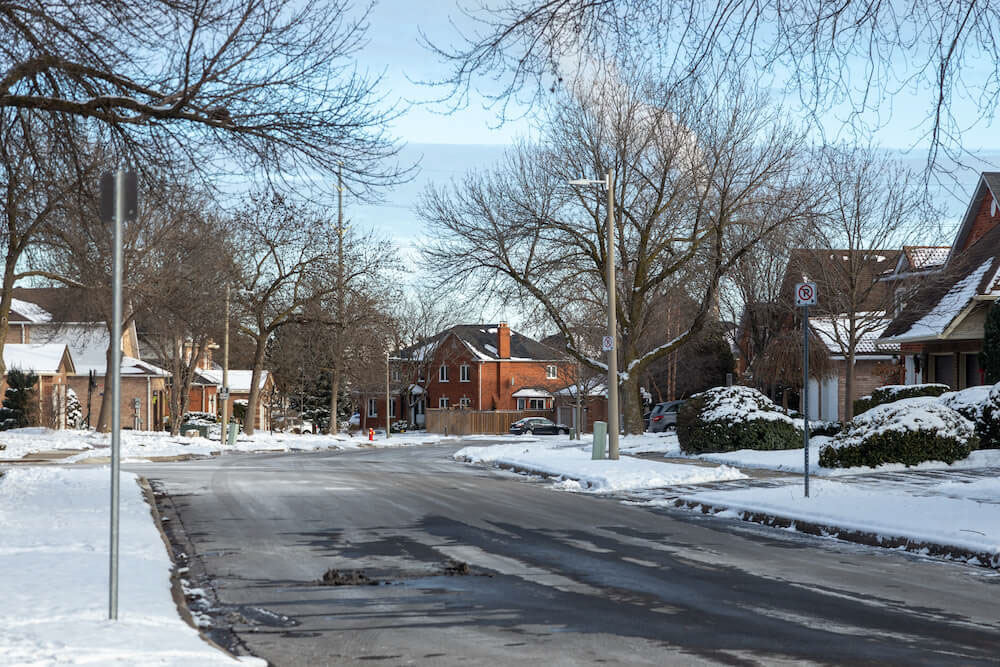 Clearview is a great home for families looking for a simple and peaceful lifestyle while being close to entertainment and recreation for fun outings. Oakville has plenty to offer its residents and visitors, so be sure to take a look around.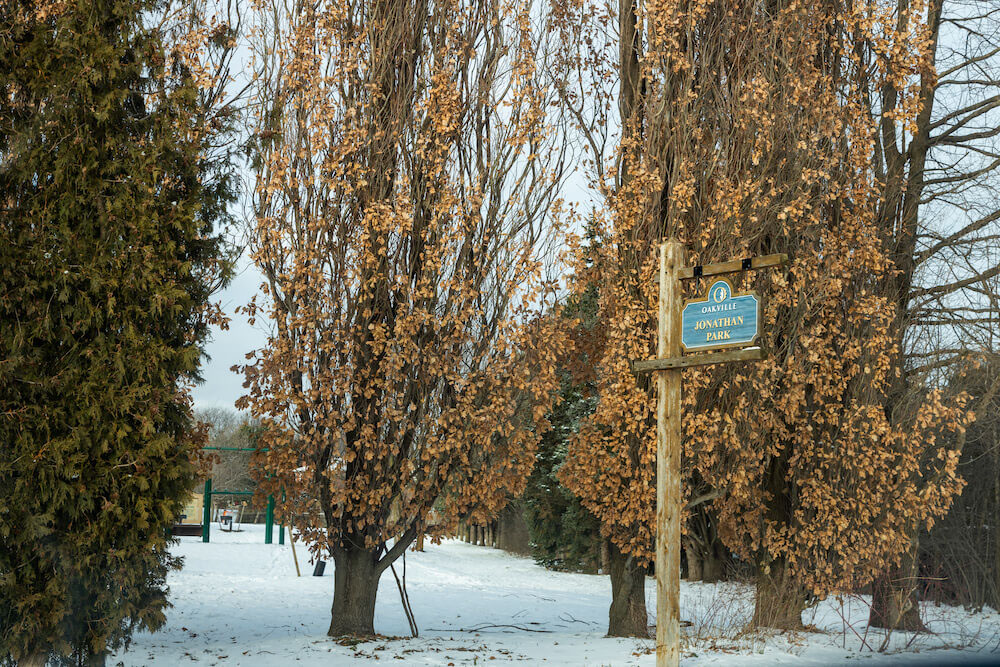 Frequently Asked Questions
What is Clearview, Oakville, known for?
The community enjoys a relaxed lifestyle with surrounding conveniences.
Why is it called Clearview?
The area was named after its first road, the term credited to Cecil Lawrence.