Just west of Toronto is the quiet suburban district of Etobicoke. It is bordered on the south by Lake Ontario, on the east by the Humber River, on the west by Etobicoke Creek and the City of Mississauga, and on the north by Steeles Avenue West. Etobicoke's primarily suburban development and industrialized location allow for its low population density compared to other Toronto districts. The area is family-friendly with an abundance of schools, shopping malls, parks, and other nearby amenities.
History
Etobicoke's first inhabitants were the Mississauga First Nation, who referred to this area as Adobigok, meaning "where the Alders grow." Europeans eventually settled there in the 1790s, and the municipality became a city in the 20th century. Etobicoke and several independent villages and towns that developed became part of Metropolitan Toronto in 1954. But after amalgamation with Toronto in 1998, its city status and government dissolved. Many of Etobicoke's present-day neighbourhoods originated in 1911 when developer Robert Home Smith created the "Humber Valley Survey," a plan he referred to as "a little bit of England, far from England." Home Smith and his successors over the next 40 years supervised the building of 1,214 hectares of land abutting the Humber River.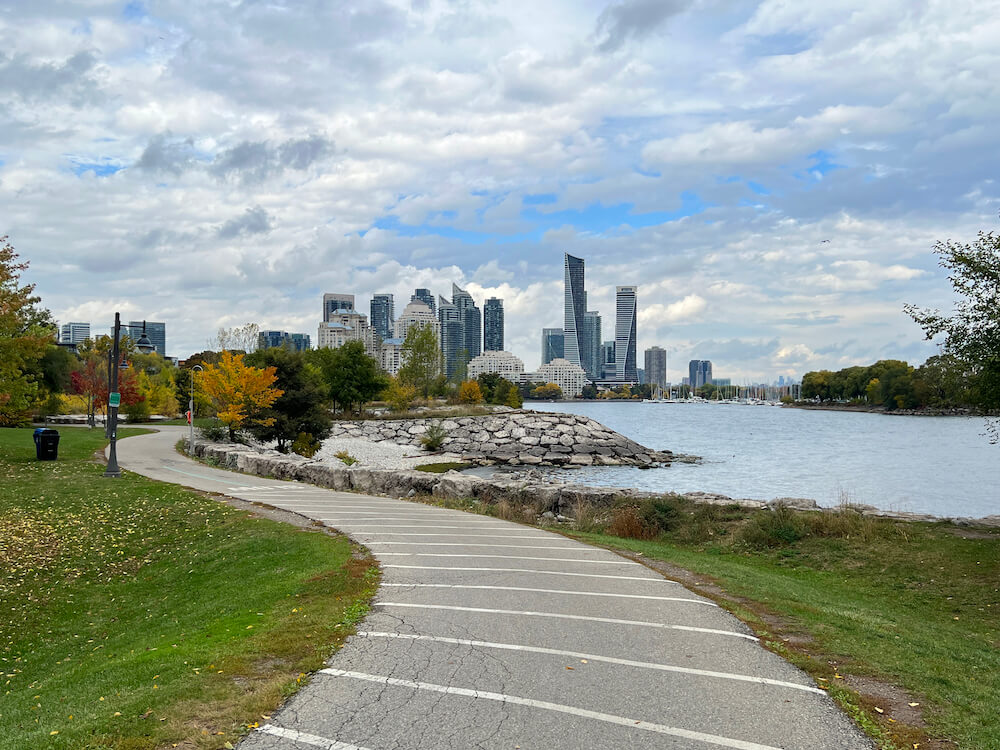 Architecture
Etobicoke has the lowest population density of the former cities and boroughs comprising the City of Toronto. This is mainly due to its expanses of industrial lands along various expressways. The residential areas are mainly single-family homes, although several large multi-storey highrise condominium developments have been built in south Etobicoke near the Humber River over the past few years. You'll find many cul-de-sac housing developments and some beautiful homes with Tudor and Georgian architectural styles.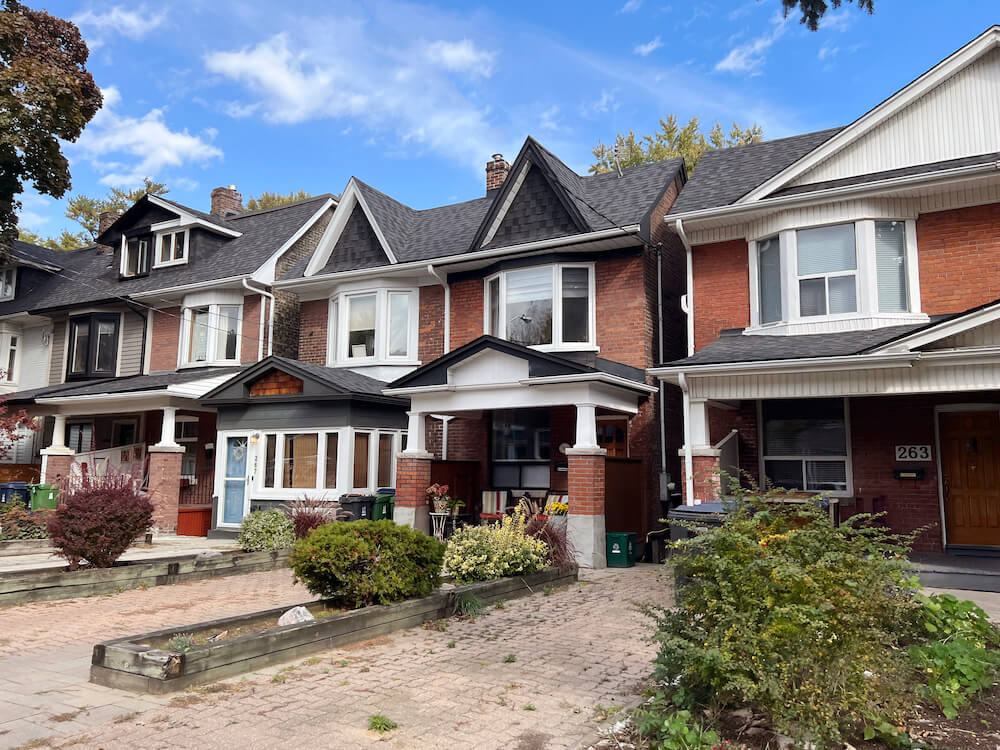 Things to Do in Etobicoke
Etobicoke is one of the best places to enjoy stunning views of the downtown Toronto skyline. It also has excellent art galleries and offers unique cultural experiences and great outdoor recreational amenities. Centennial Park Conservatory is over 1,114 square metres and offers various plant collections and displays. It's a great place to learn about different plants and flowers. You can also visit the Stonegate Farmers' Market and enjoy local, organic produce as well as local entertainment. City festivals like the Jerk Festival and Lakeshore Mardi Gras are also fun outings for the whole family.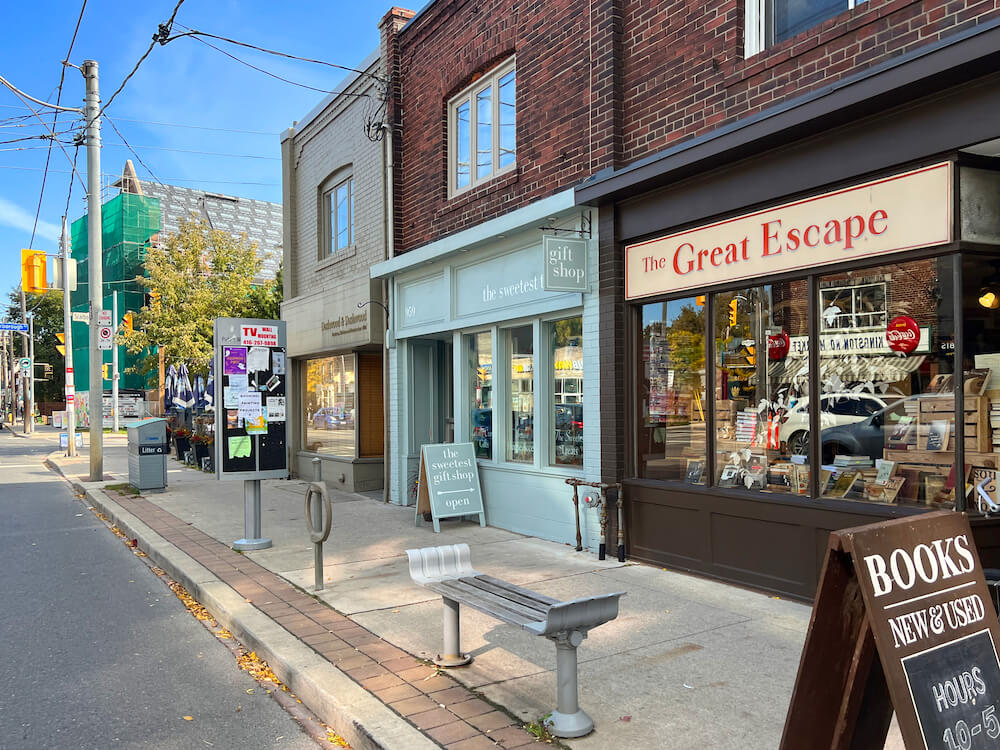 Parks & Recreation
Etobicoke has many public parks offering everything from trails to children's playgrounds to recreational activities. On the banks of the Humber River, James Gardens features seasonal flowers, walkways, a rock garden, streams, and waterfalls. Centennial Park is a large recreational park with a ski hill, an arena, sports fields, and more. Colonel Samuel Smith Park and Humber Bay Park can both be found along the lakeshore. Additionally, Etobicoke's many golf courses include St. George's Golf and Country Club, which in 2007 was ranked as one of the three best golf courses in Canada.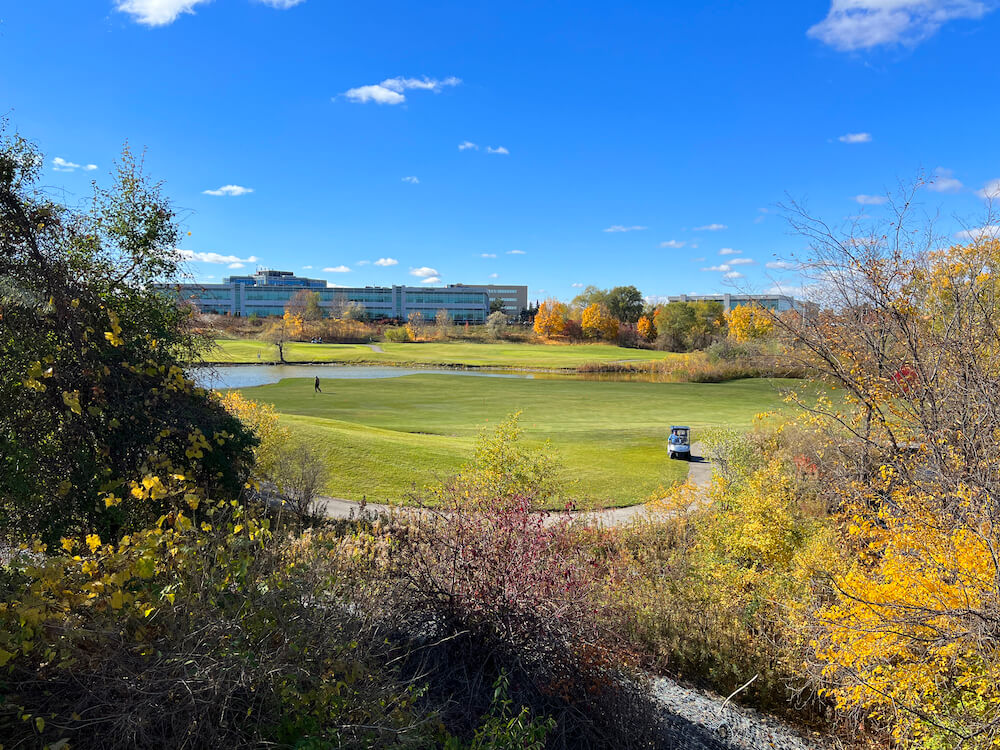 Transit & Commute Times
Etobicoke has several expressways, including Highways 427, 401, 409, the Queen Elizabeth Way and the Gardiner Expressway. Etobicoke's Kipling Station is the western terminus of the Bloor-Danforth subway line and the area is served by four suburban GO Transit rail stations. Humber College is in Etobicoke, encompassing two campuses, one of which is also home to the University of Guelph-Humber.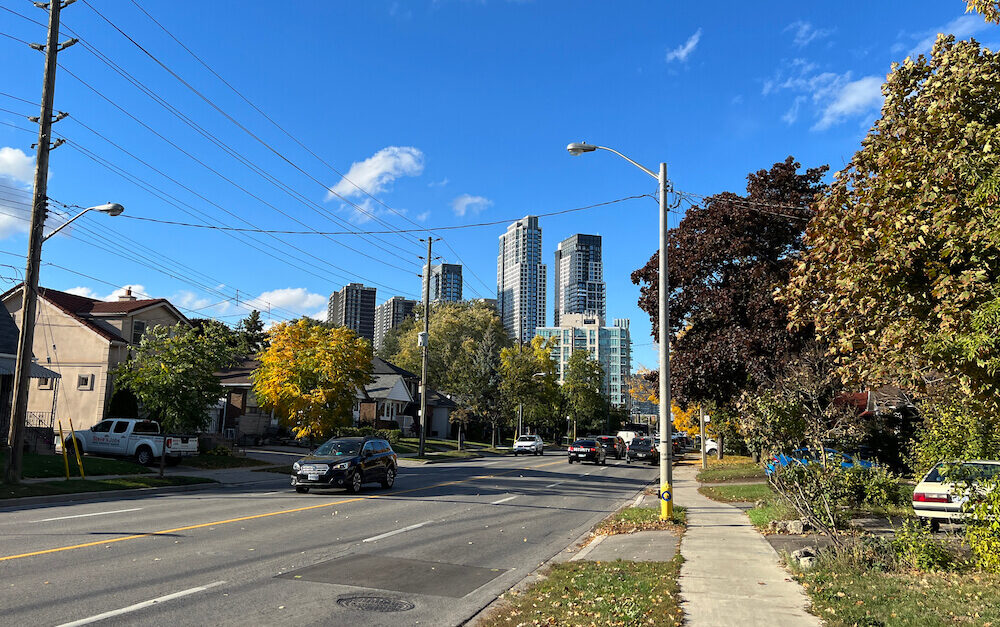 Toronto's West End
For those looking for a quiet district accessible to the rest of Toronto, Etobicoke will serve you well. This area has a lush topography with no shortage of historical trails and green space to explore. It also offers lovely views of the city skyline and Lake Ontario, especially if you choose a neighbourhood near Lakeshore Boulevard. This part of the Greater Toronto Area has everything you could ever need without the fast-paced busyness of the city centre.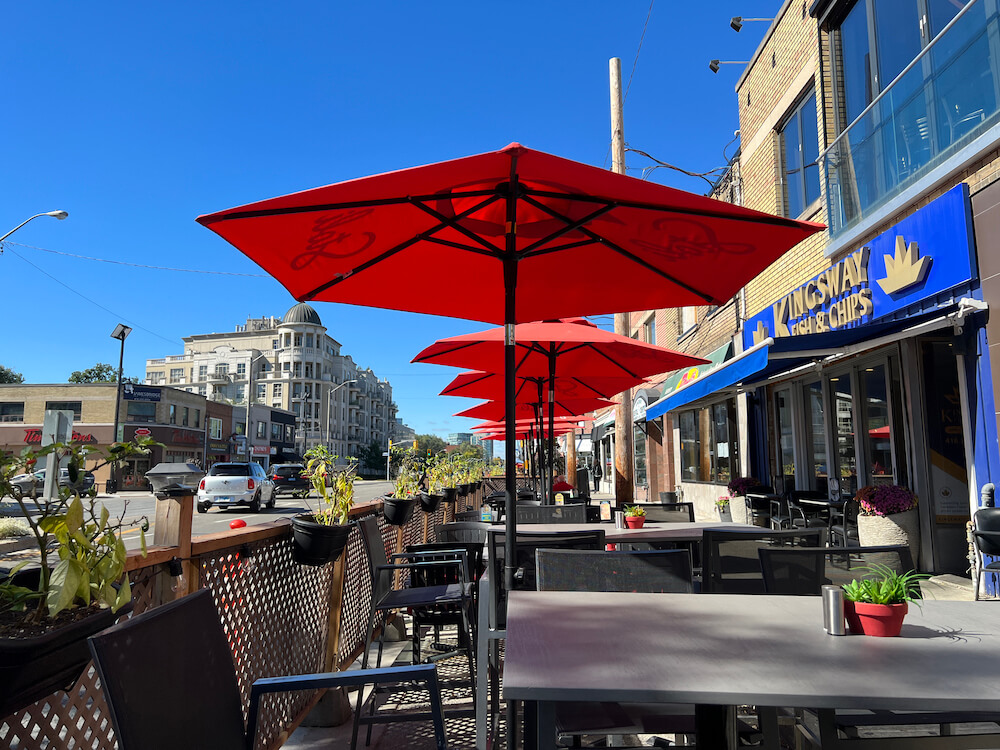 Frequently Asked Questions
What is Etobicoke known for?
Why is it called Etobicoke?
Etobicoke gets its name from the Ojibwa word Adobigok, meaning "where the Alders grow."
Is Etobicoke a suburb of Toronto?
Yes! Etobicoke is primarily a suburban area located west of Toronto.
Featured