Long Branch, Etobicoke Neighbourhood Guide: All Aboard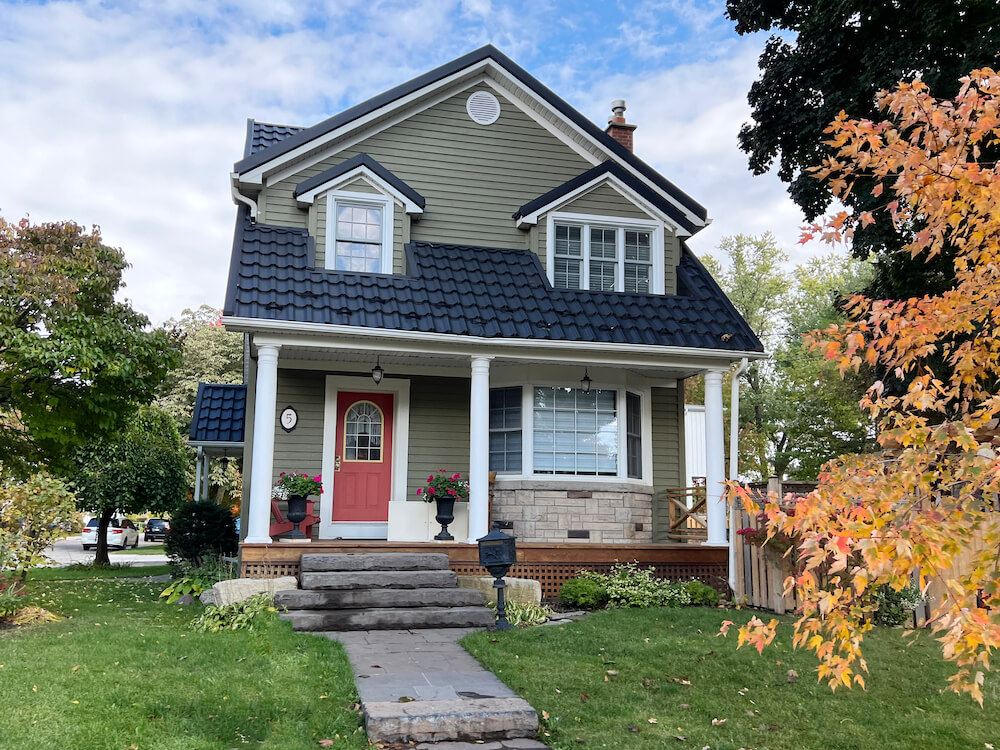 Neighbourhood At a Glance: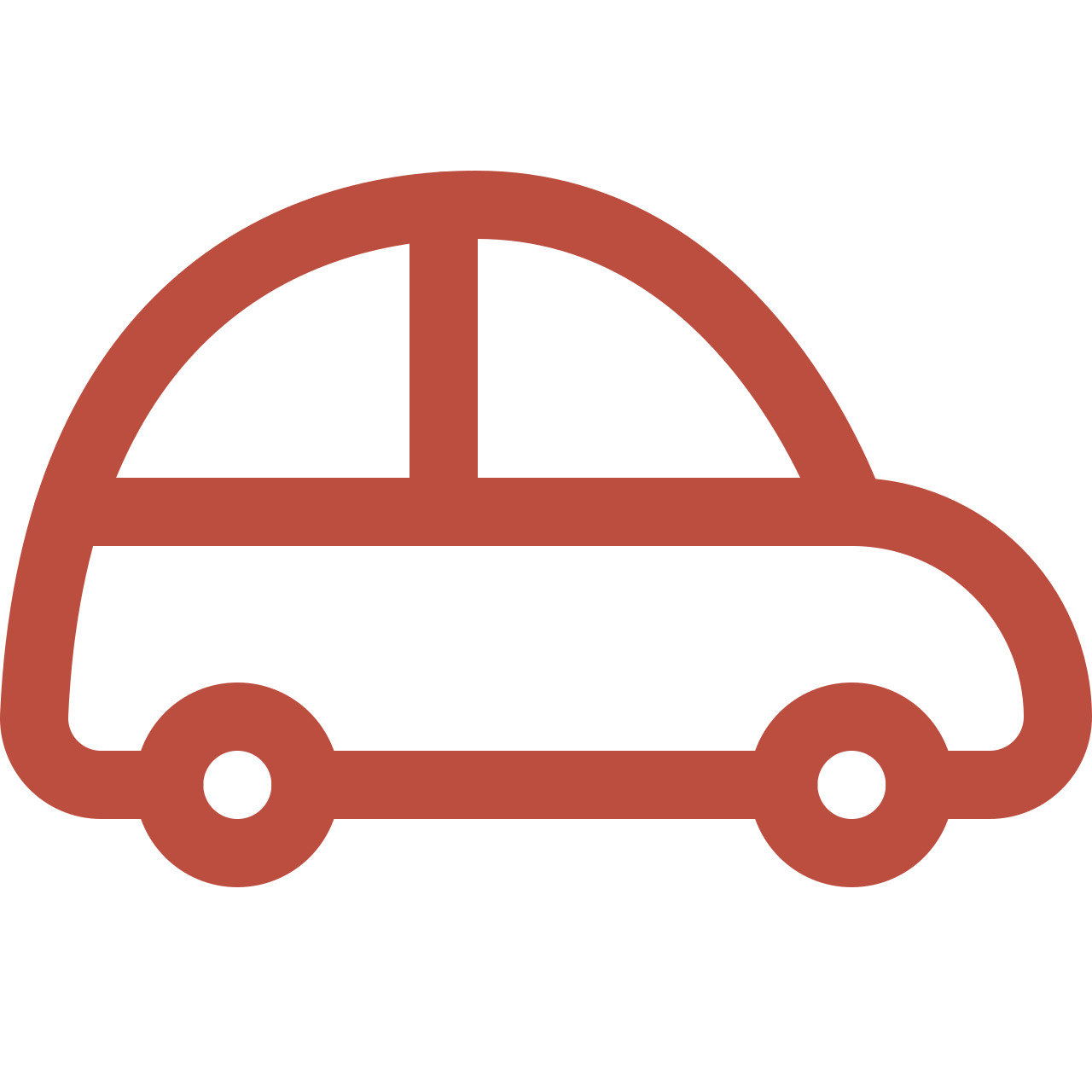 Average Commute Time to Toronto
Fifteen minutes by car and 25 minutes by train to Union Station.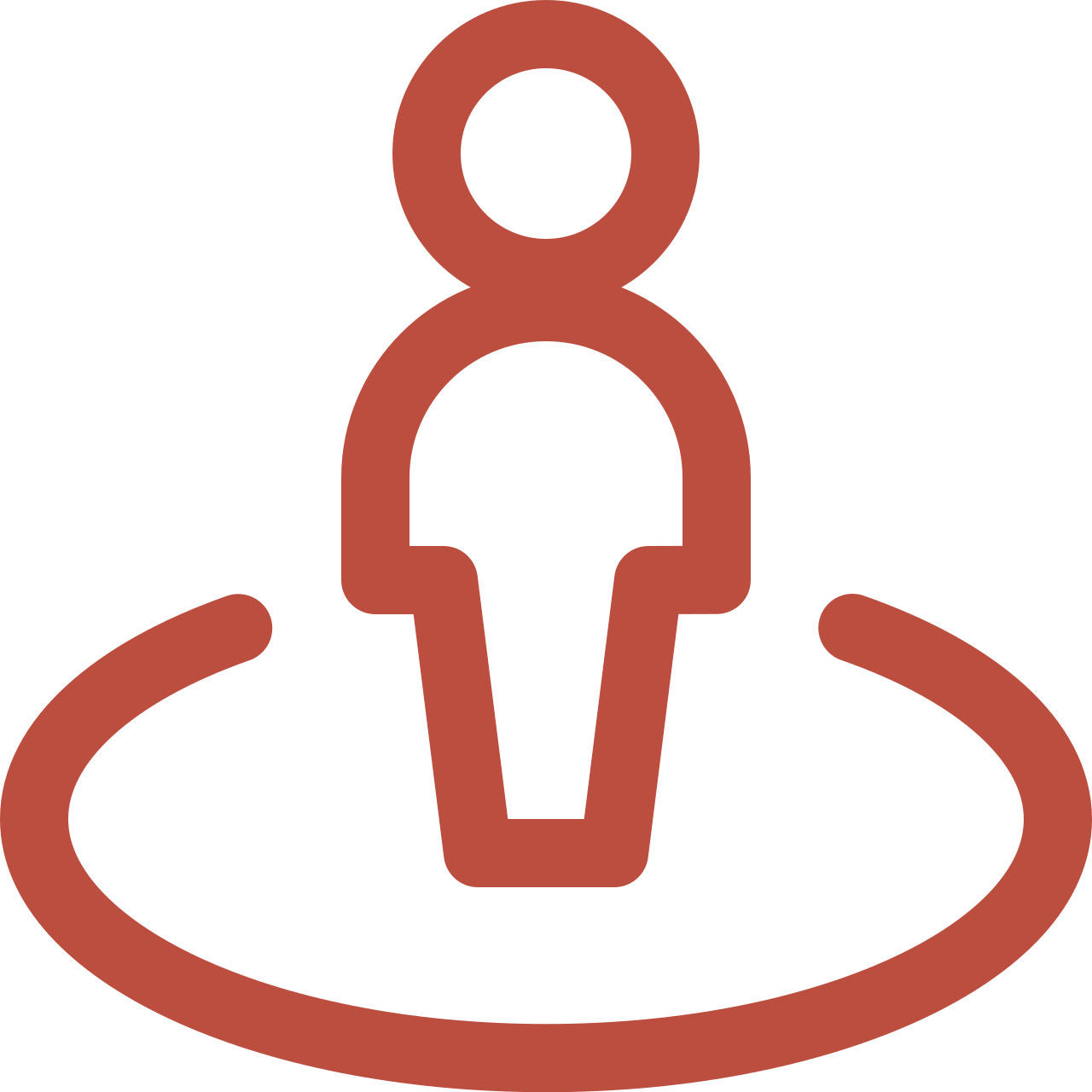 Lifestyle
Some of the best shopping, dining, and entertainment options out there.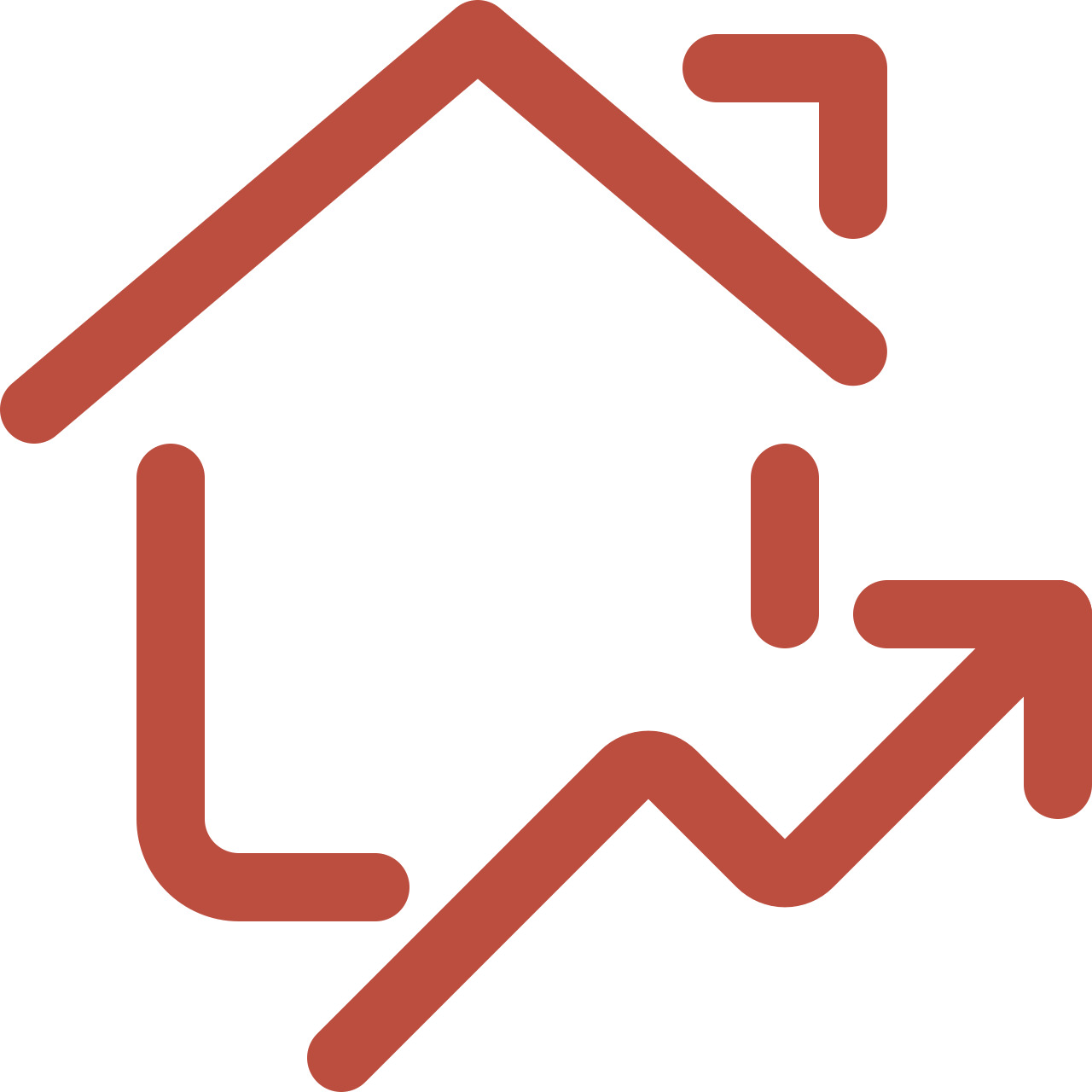 The Housing Market
Large estates, custom-built homes, and condo townhomes and apartments.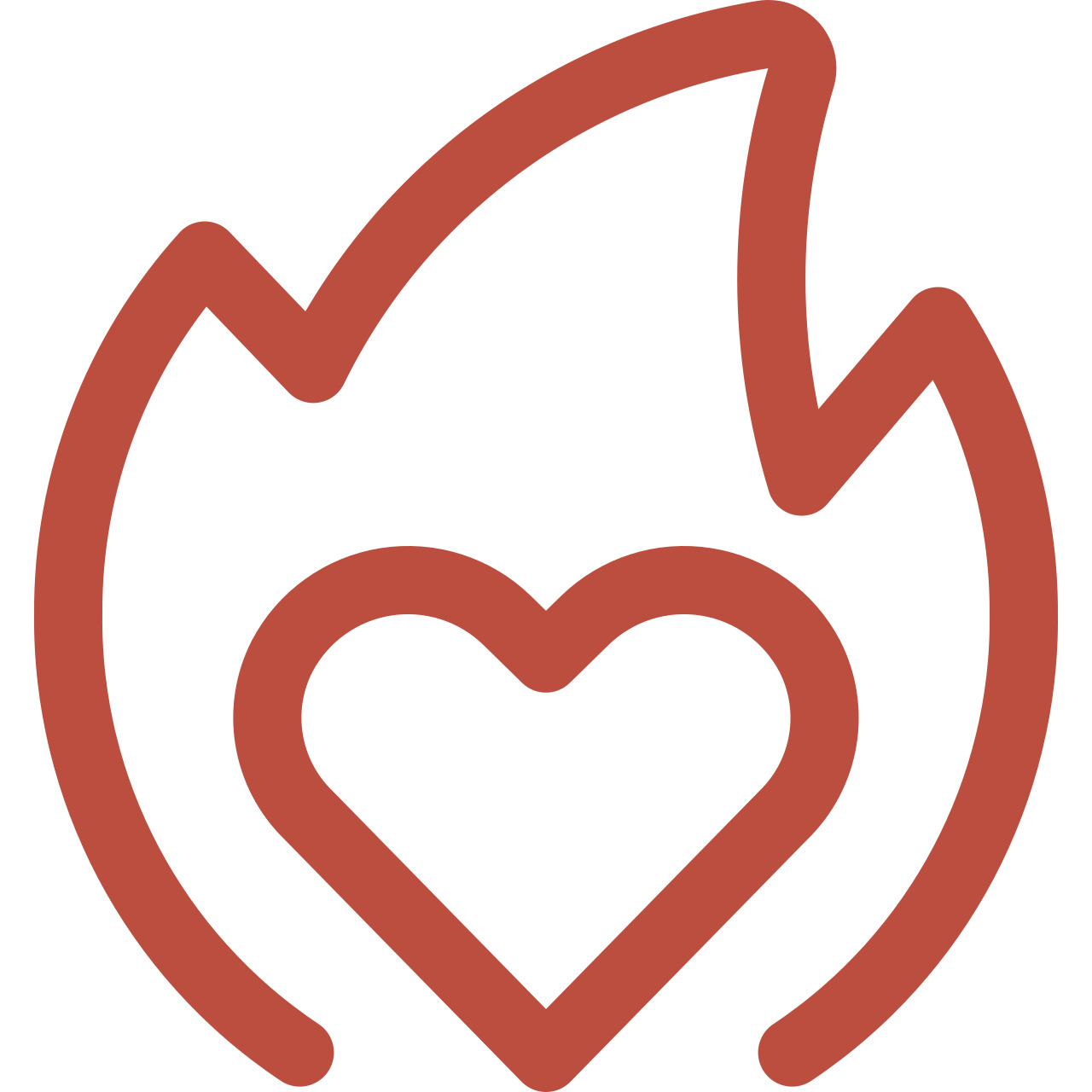 What You'll Love
Shopping, outdoor activities, large residential lots, and transit access.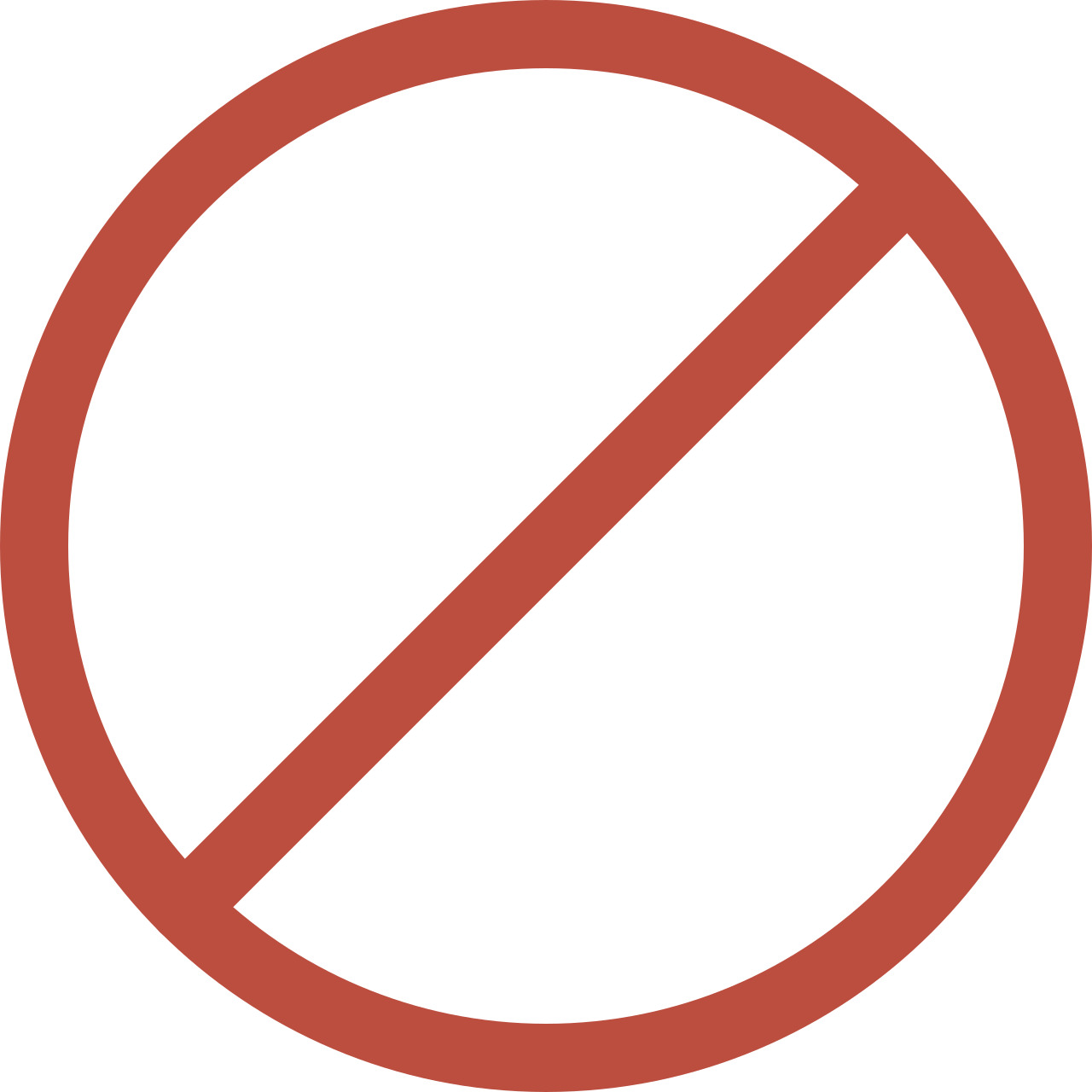 What Not To Expect
Budget-friendly real estate or rental opportunities.

Welcome to Long Branch, Etobicoke, where residents and tourists can find the shopping and dining experiences they've come to love about the big city mixed with a sandy beach, outdoor green space, and tons of publicly funded amenities.
Long Branch is a well-established community that borders Lake Ontario and features a charming mix of old and new single-family homes. Locals love the area's unparalleled access to the rest of the province via the transportation hub at Long Branch Station.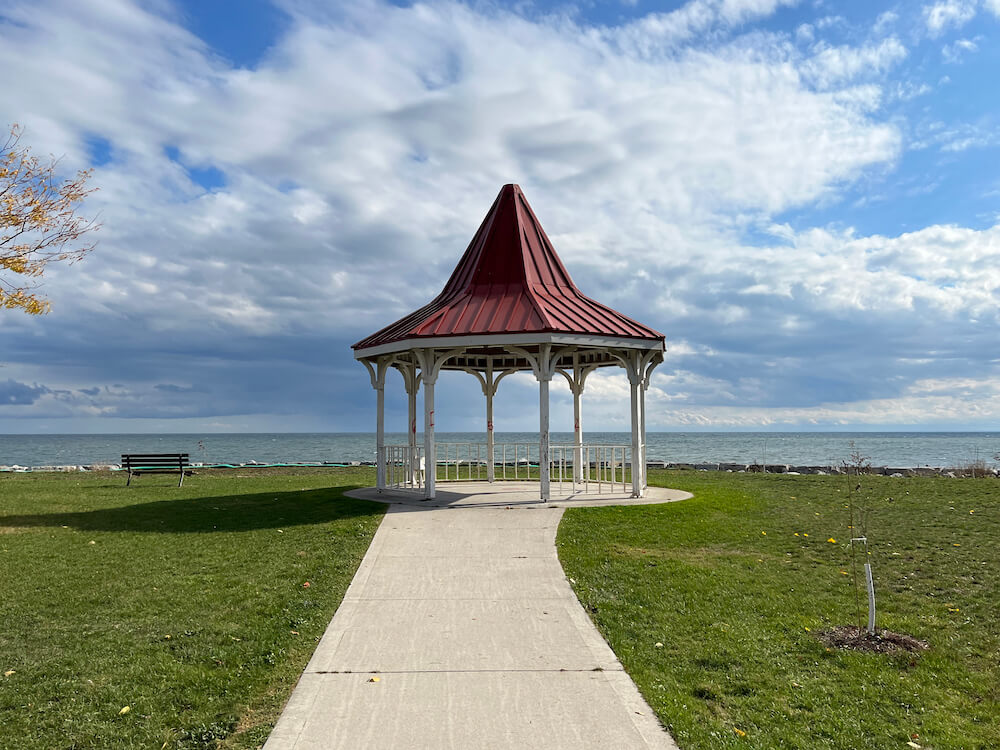 The early days of Long Branch, Etobicoke, looked a little like the bustling metropolis we've grown to love today. The entire area was owned by one man, Colonel Samuel Smith, who lived there from 1797 until he died in 1826.
The land changed hands in 1826 and was used as little more than a natural source of lumber until then-owner James Eastward sold a section of it to make way for the prestigious Long Branch Summer Resort in 1883.
Once Lake Shore Boulevard was paved, the neighbourhood that would eventually come to be called Long Branch became a year-round community and was developed throughout the 1920s and 30s.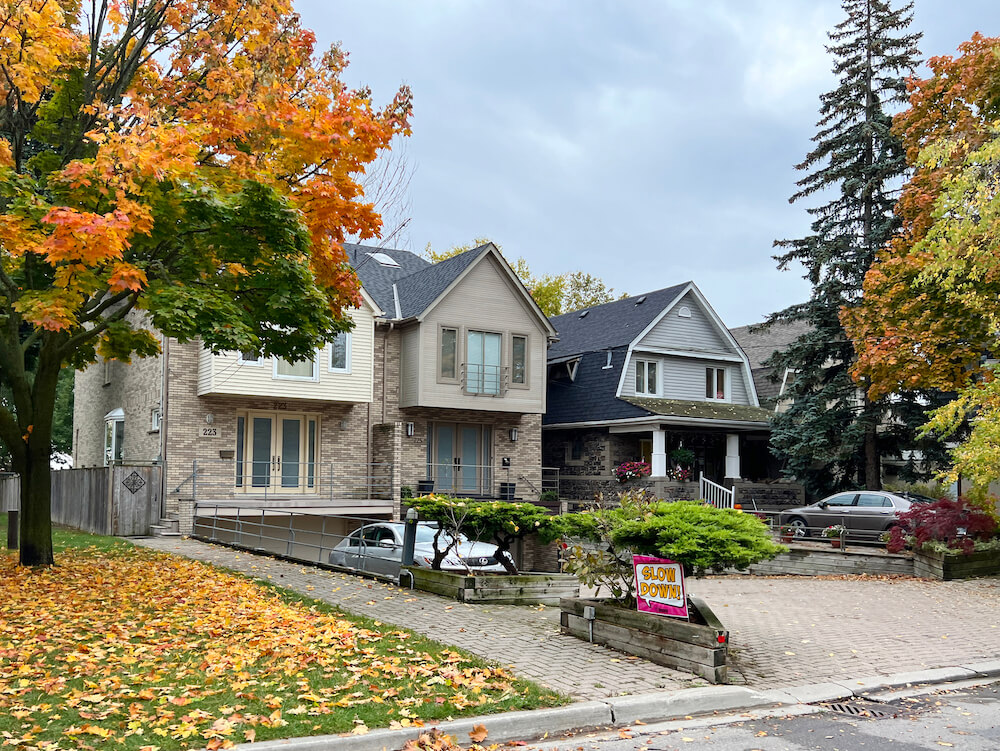 The south end of Long Branch stops where the shores of Lake Ontario begin. The lakeshore neighbourhoods of the Greater Toronto Area are typically its oldest, and Long Branch is no exception.
As such, the houses here are, on average, larger and slightly older compared to nearby neighbourhoods. The estates on Lake Promenade, between Long Branch Avenue and 38th Street, serve as examples of Long Branch's long-standing legacy of affluence.
As historic as much of the architecture is, there has been a recent flux of large, modern, custom-built homes cropping up. The area also features limited real estate opportunities for those in the market for a condo townhome or condo apartment.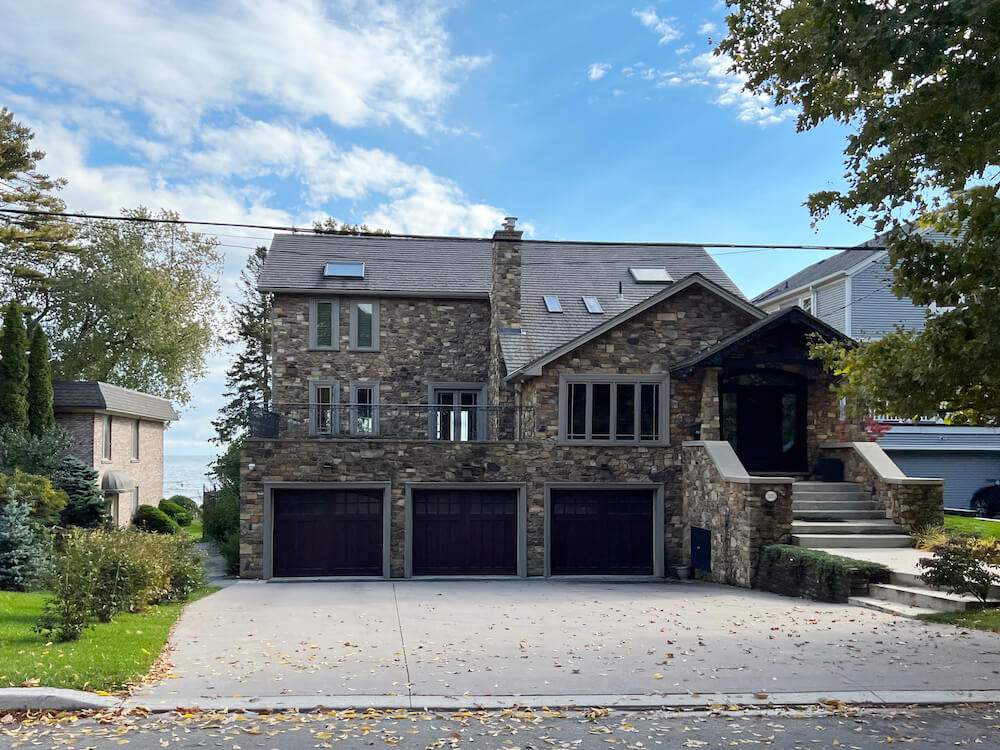 Things to Do in Long Branch
The stretch of Lake Shore Boulevard that cuts through Long Branch is a magnet for locals and out of towners alike. It's rich with things to do, buy, eat, and experience. Live music fills the bars and restaurants, annual street sales line the sidewalks, and the year concludes with an annual Christmas parade.
Lake Shore Boulevard West is also home to the Long Branch Public Library (LBPL). The LBPL offers a comprehensive menu of services including an art exhibit space, book discussion groups, and free community meeting spaces.
Fans of late-80s Canadian Television will be pleased to know that Long Branch is the birthplace and original filming location of the iconic teen-centred series Degrassi Junior High.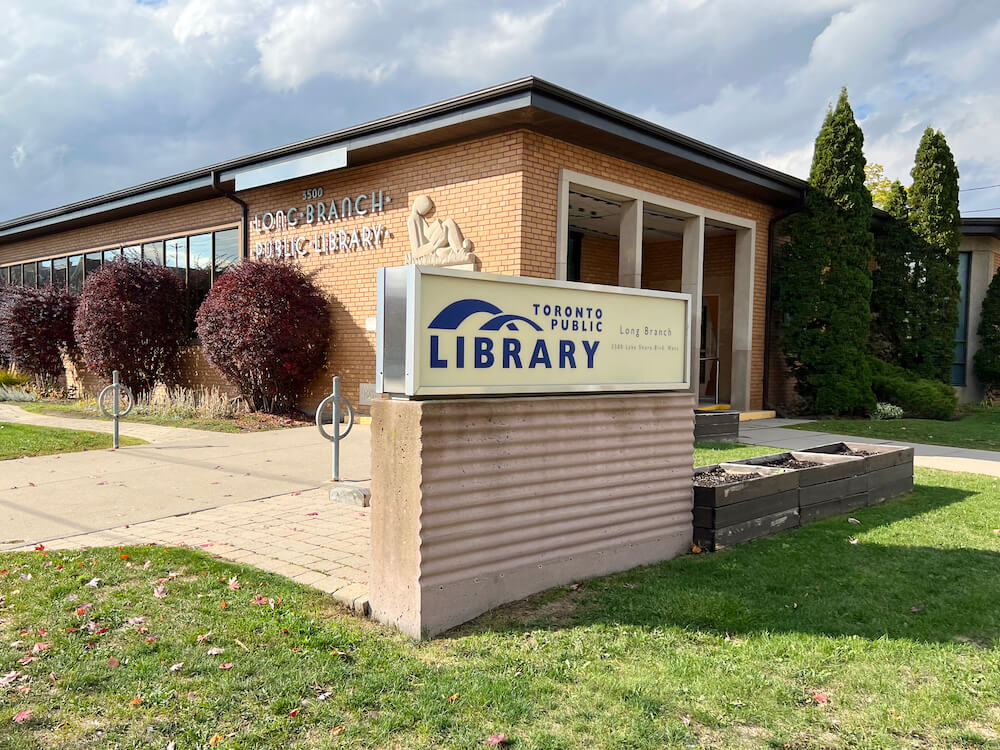 If you love blowing off some steam shopping, then you'll love living in Long Branch. The neighbourhood checks off most boxes when it comes to modern retail.
One of the area's main draws is the Lake Shore Boulevard Shopping District, which plays host to over 125 restaurants, services, and shops – including local hot spots like Tolo Clothier, Wheels of Lakeshore, Long Branch Vinyl and more.
Residents are also just a neighbourhood away from the premium shopping experiences available to them along the Queensway. In addition to the convenient mix of essential big-box chains, shoppers are never too far away from the brand name stores of CF Sherway Gardens.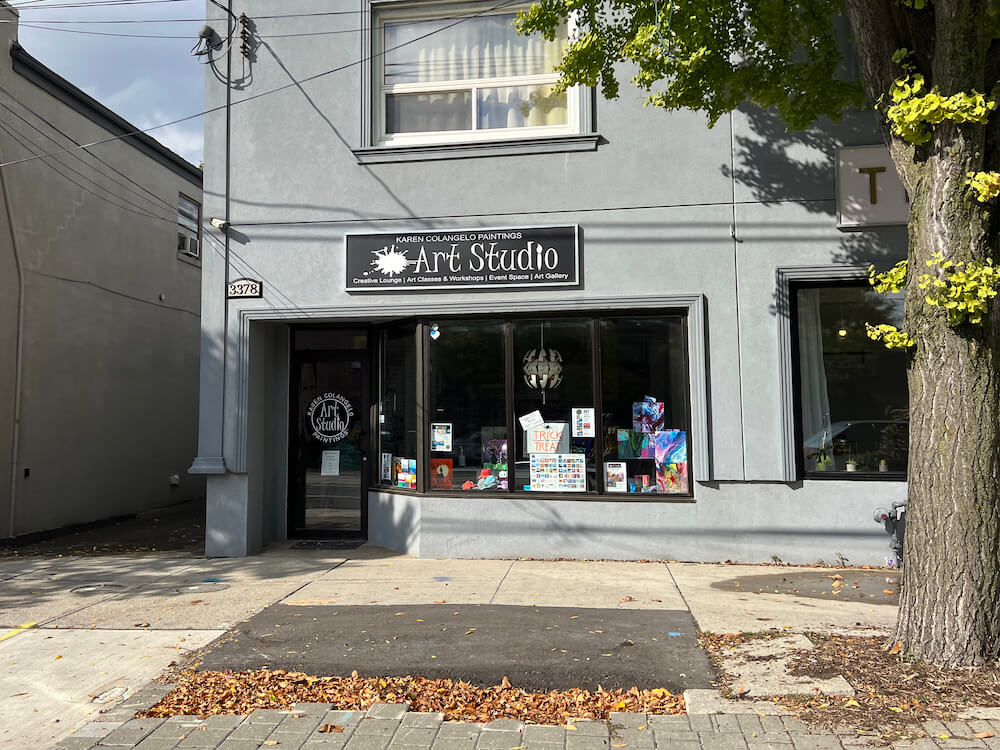 Not unlike its available retail options, Long Branch is loaded with independently owned and operated restaurants. Many of these can be found lining both sides of the Lake Shore Boulevard Shopping District. Restaurants worth trying include the legendary Woody's Burgers, George the Greek, The Empanada Company, and Pulcinella Ristorante.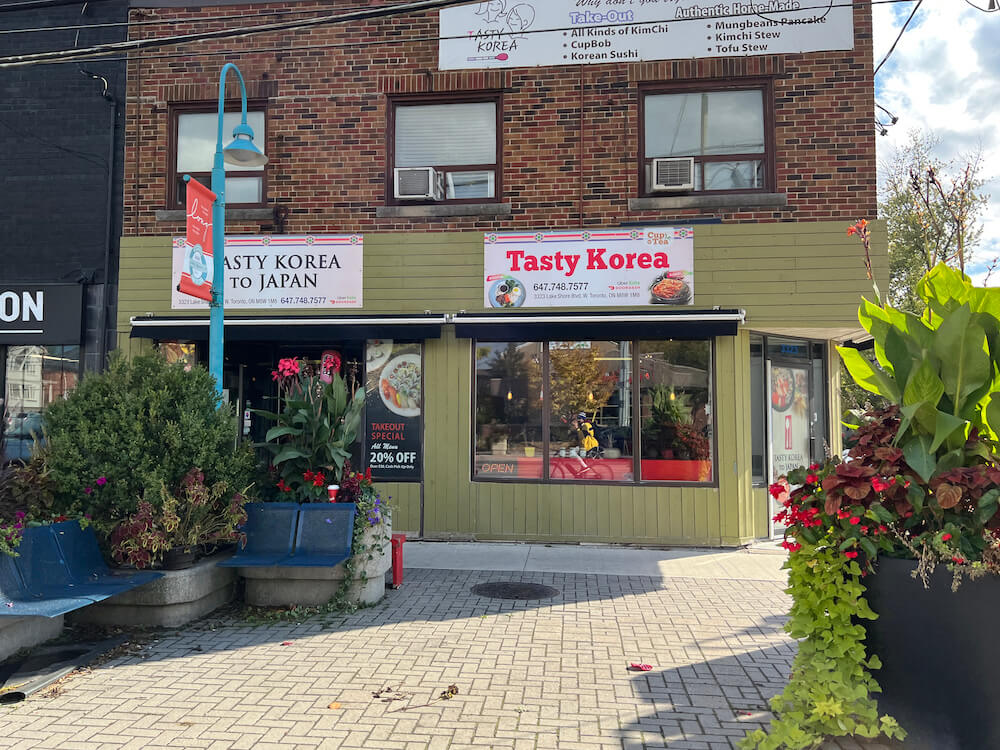 In the warmer months, residents enjoy the splash pad, playground, wading pool, and supervised sandy beaches of nearby Marie Curtis Park. Built in the 1950s, Marie Curtis Park also features a convenient off-leash area for dogs and walking trails that connect to the Waterfront Trail.
Other notable parks include the family-friendly, Muskoka chair-laden greenspace at Long Branch Park, Thirty-Eighth Street Park, Len Ford Park, Birch Park, Laburnum Park and more.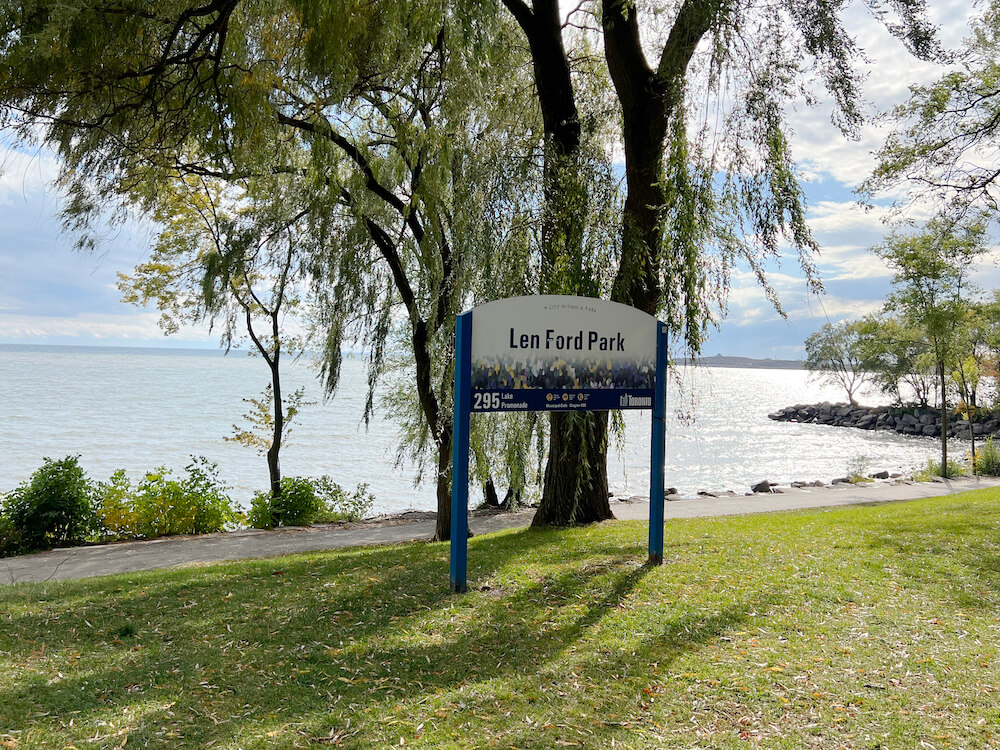 Long Branch, Etobicoke, is much more than a place to eat and shop. You'll likely struggle to try to fit in everything it has to offer.
The wintertime ushers in another season of organized public skating, ice hockey, and ringette at the Long Branch Centennial Arena. You may want to check out Toronto's first outdoor skating trail at Colonel Samuel Smith Park, too.
Warmer weather means more time walking the waterfront trail or playing tennis at Birch Park. And there's always something fun and family-friendly happening at James S. Bell Community School.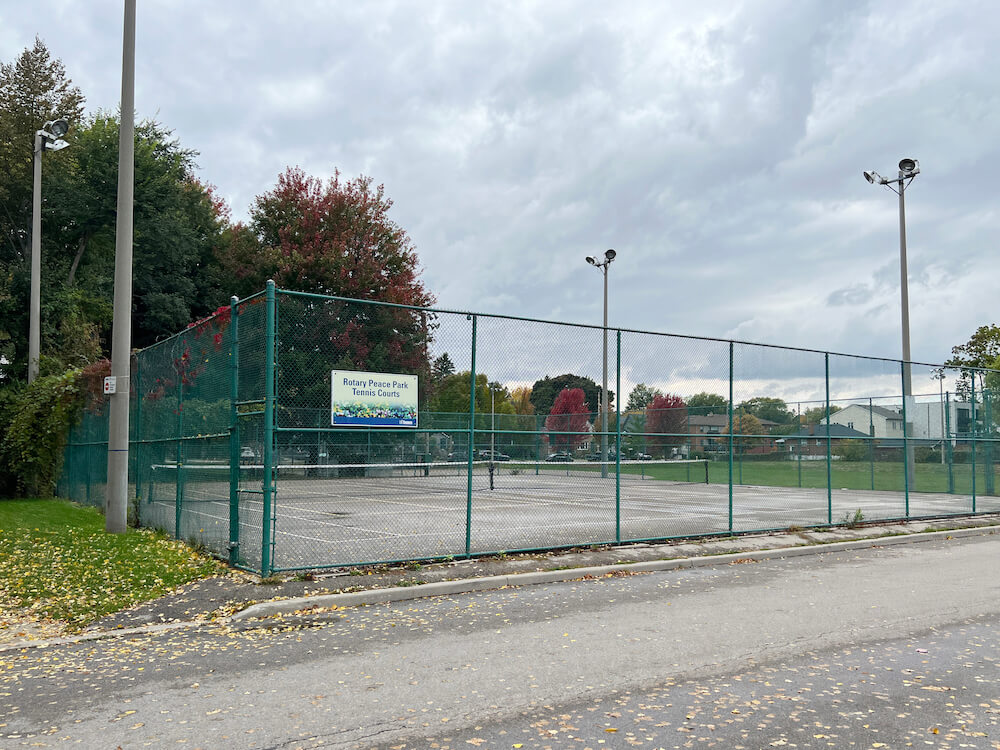 Long Branch is as connected to the rest of the city and the province as anyone could reasonably ask for. The area has a GO station of its very own with bus service quickly and conveniently connecting commuters to Union Station, as well as the Yonge-University-Spadina subway line.
Long Branch is also a stop on Toronto's famed 501 Queen streetcar. The route starts at the Long Branch loop and concludes 24.8 kilometres away at the Neville Park Loop. More than just incredibly convenient, the TTC's 501 streetcar is the longest operating streetcar route in Canada and one of the longest in the entire world.
Motorists love Long Branch, too. The neighbourhood is just 10 minutes from the Gardiner Expressway and Highway 427, 20 minutes from Toronto's Pearson International Airport, and 15 minutes from the downtown core via Lakeshore Boulevard.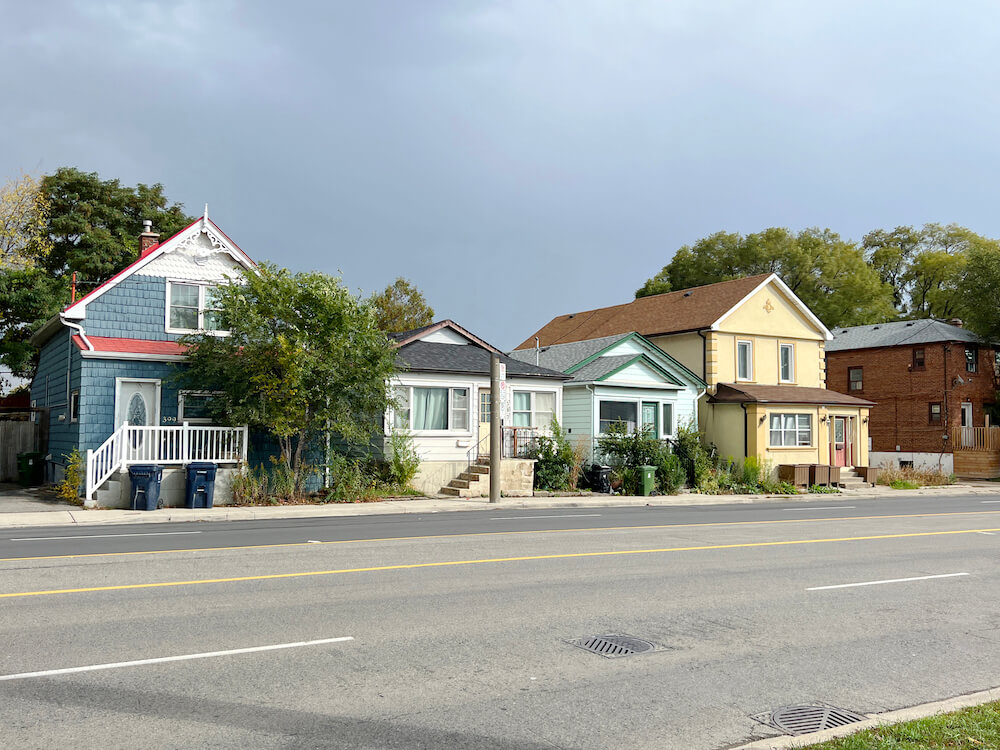 Paying to live in Long Branch means convenience, culture, and accessibility. You're never more than a few minutes away from a train that's ready to take you anywhere. That said, with all the local shopping, dining, green space, and entertainment options available locally, you may never want to leave.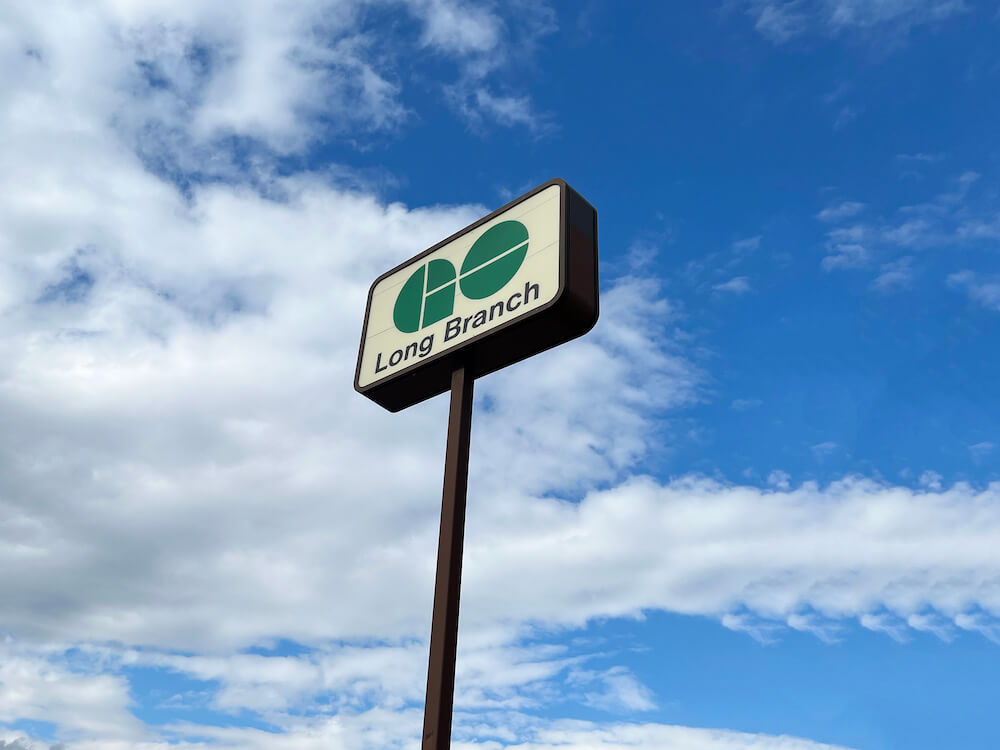 Frequently Asked Questions
What is Long Branch, Etobicoke, known for?
Long Branch is known for its large train station, the Lakeshore Boulevard Shopping District, and the sandy beaches of Marie Curtis Park.
Why is it called Long Branch?
Following the late 1800s death of the area's original grant owner, a section of the neighbourhood was sold off to develop a summer resort. That resort was eventually developed and named Long Branch Park, after the seaside summer resort area of the same name in New Jersey. Eventually, the whole area came to be known as Long Branch.