Markland Wood, Etobicoke Neighbourhood Guide: Join The Community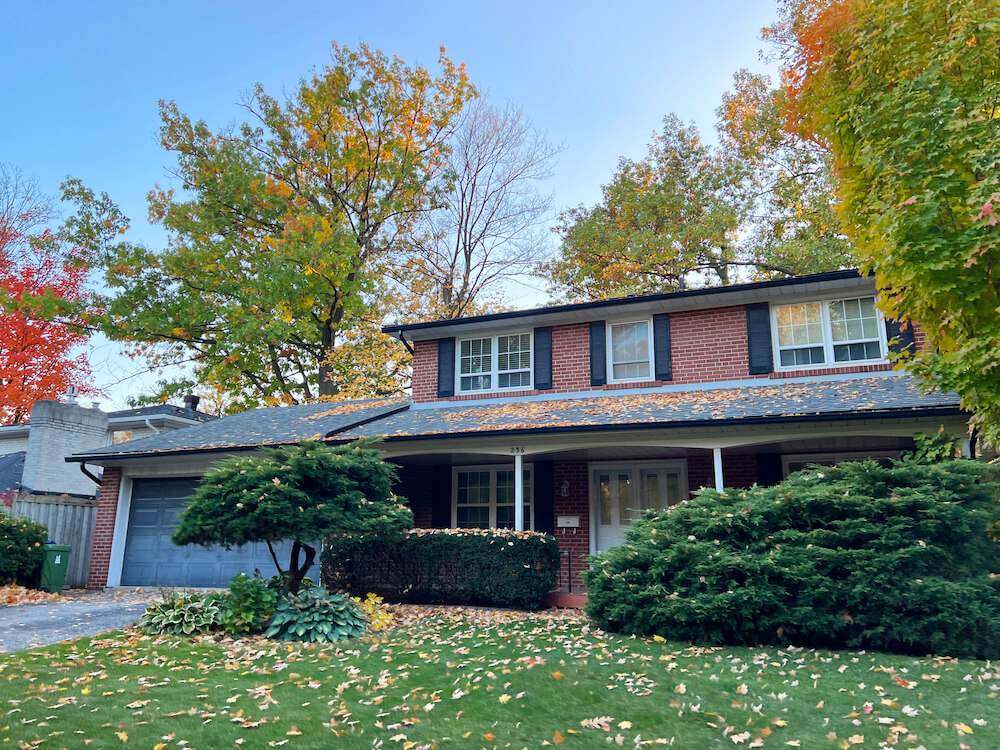 Neighbourhood At a Glance: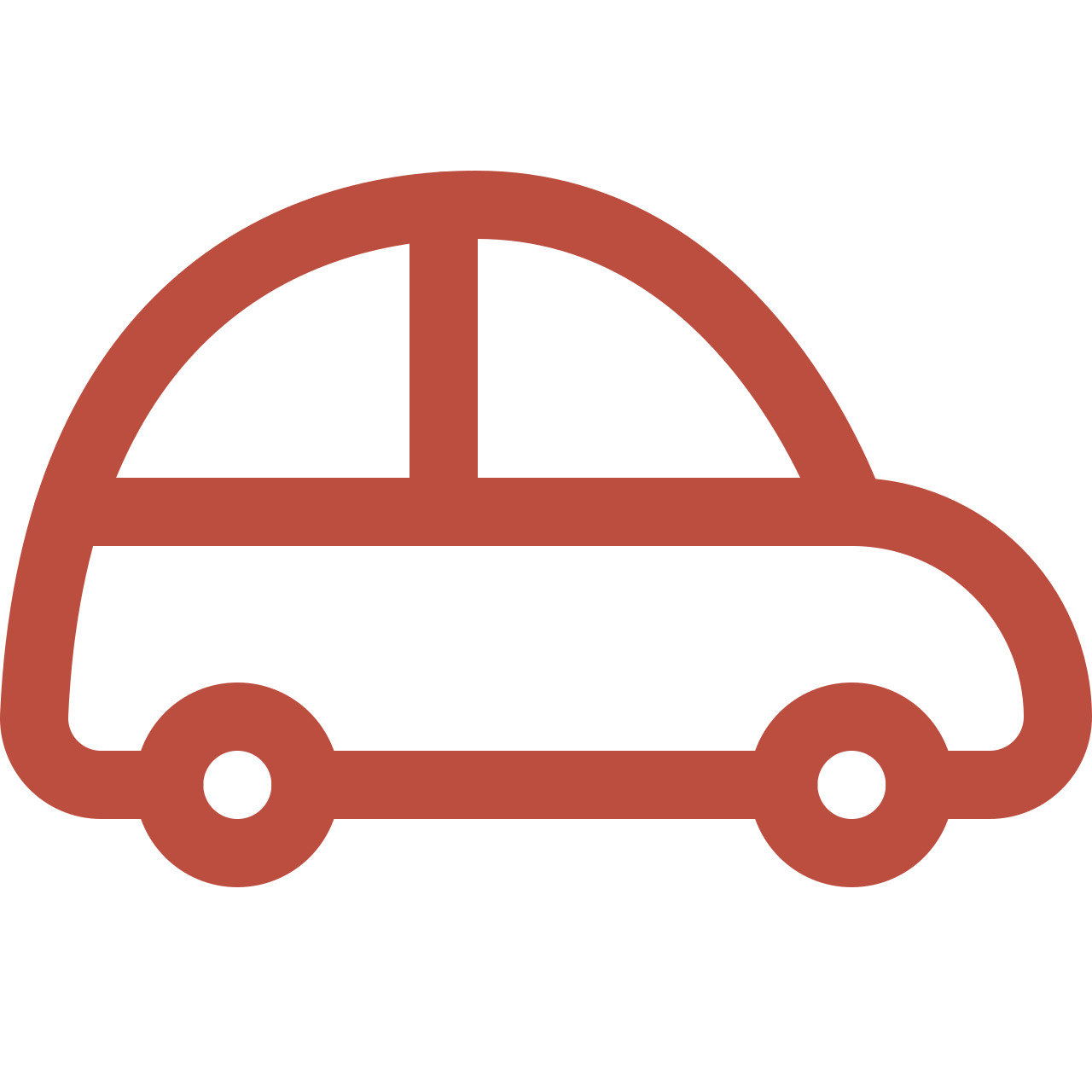 Average Commute Time to Toronto
Commute times are about 15 minutes by car, an hour via transit.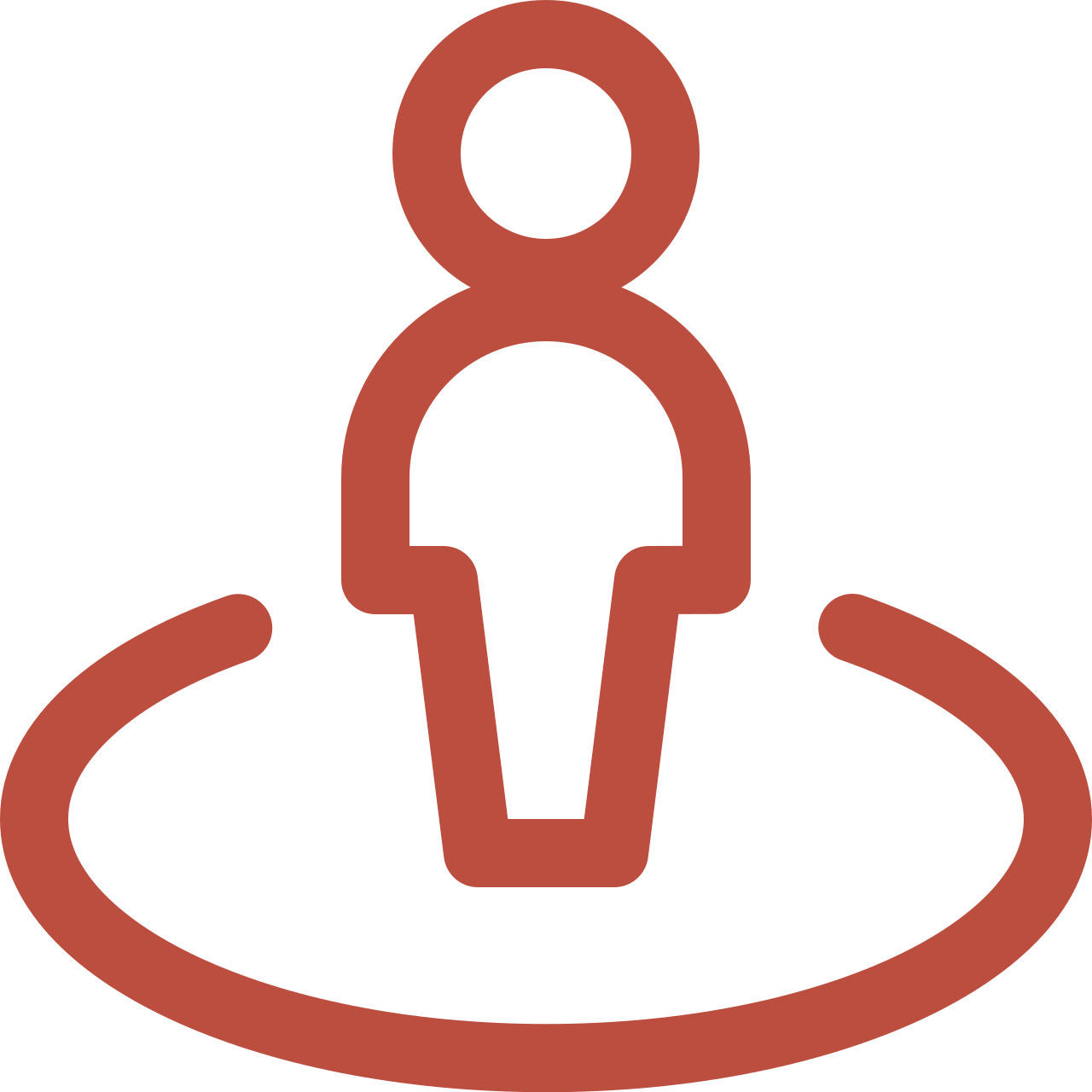 Lifestyle
Delightful events happen frequently due to efforts by the homeowners association.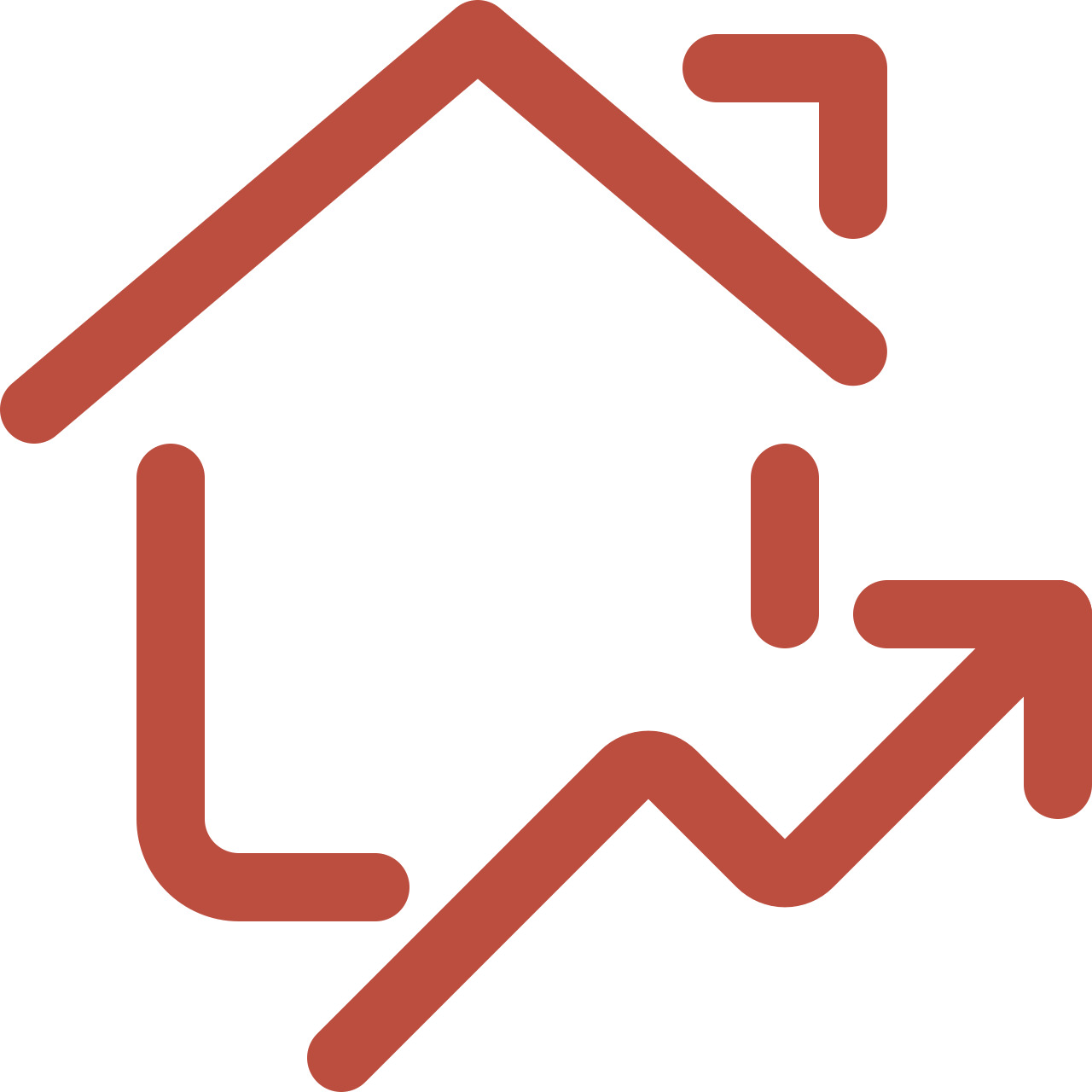 The Housing Market
Single-family, detached homes with some bungalows, split levels, and apartments.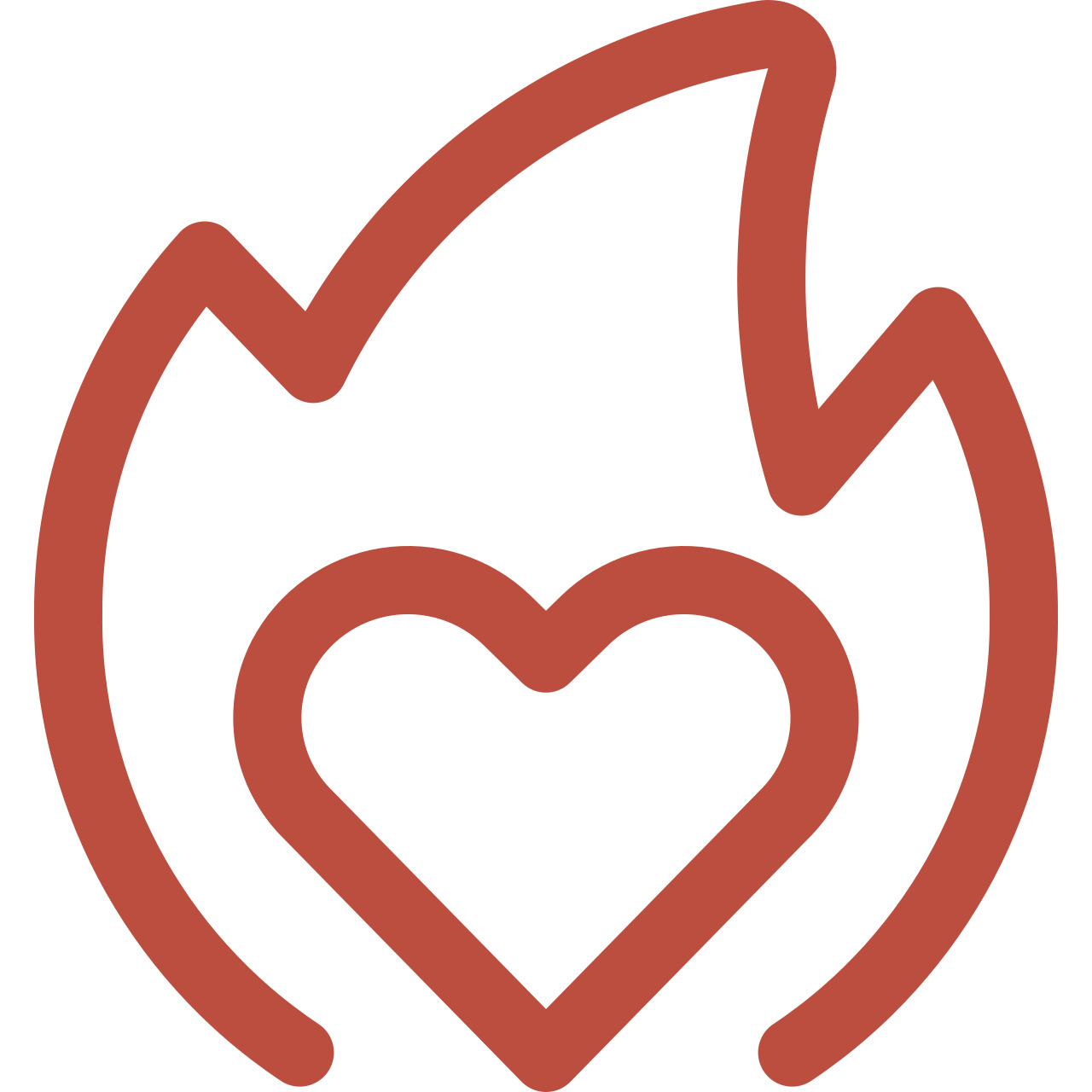 What You'll Love
Belonging t0 a community that truly engages with each member.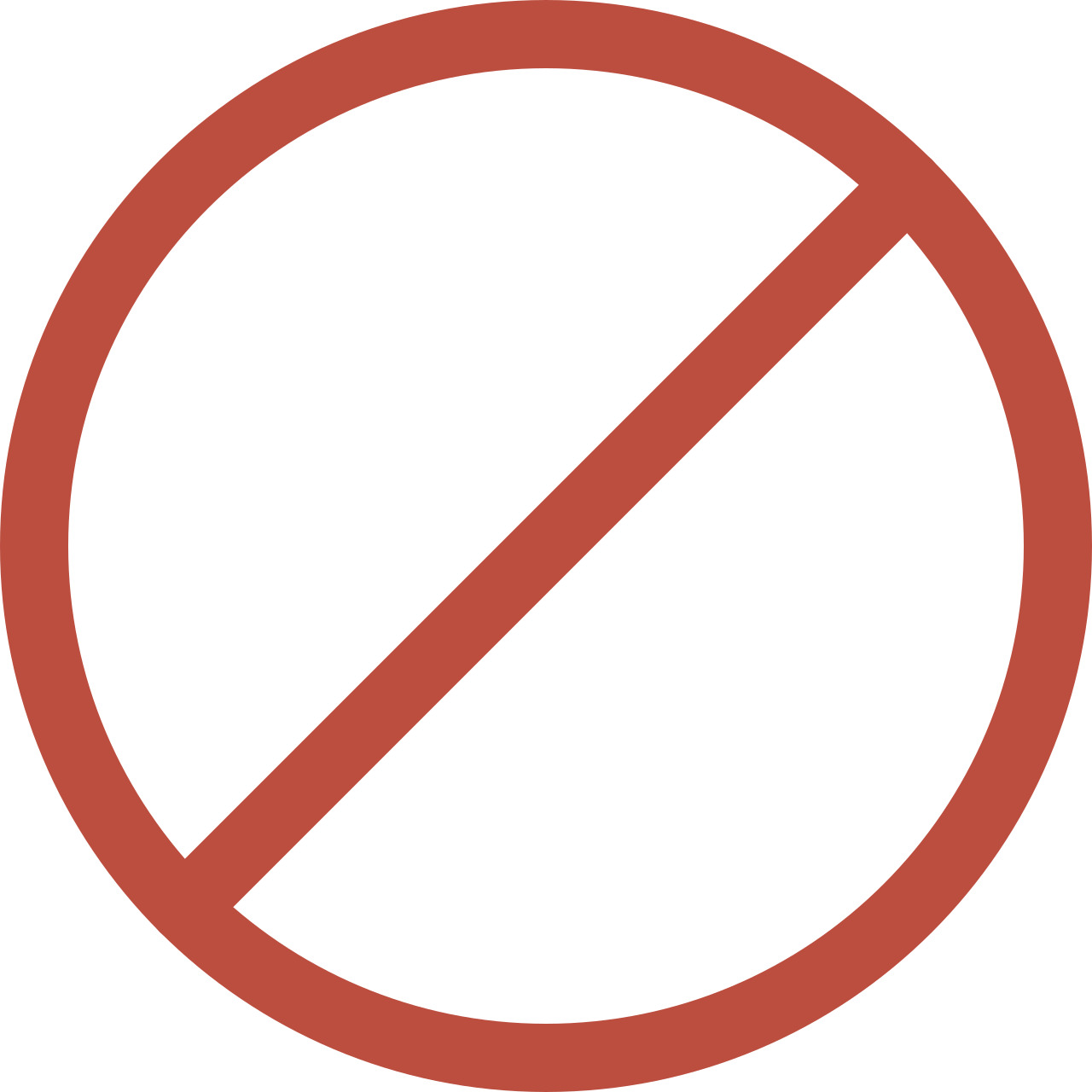 What Not To Expect
Abundance of shopping options within the neighbourhood's borders.
The Markland Wood neighbourhood is a community-oriented, primarily residential area on the western border of Toronto. Residents frequently engage with one another in a multitude of social activities and events. The area is enclosed by two creeks, Etobicoke Creek on the south and west sides and Elmcrest (Renforth) Creek on the east, and ends at Burnhamthorpe Road to the north.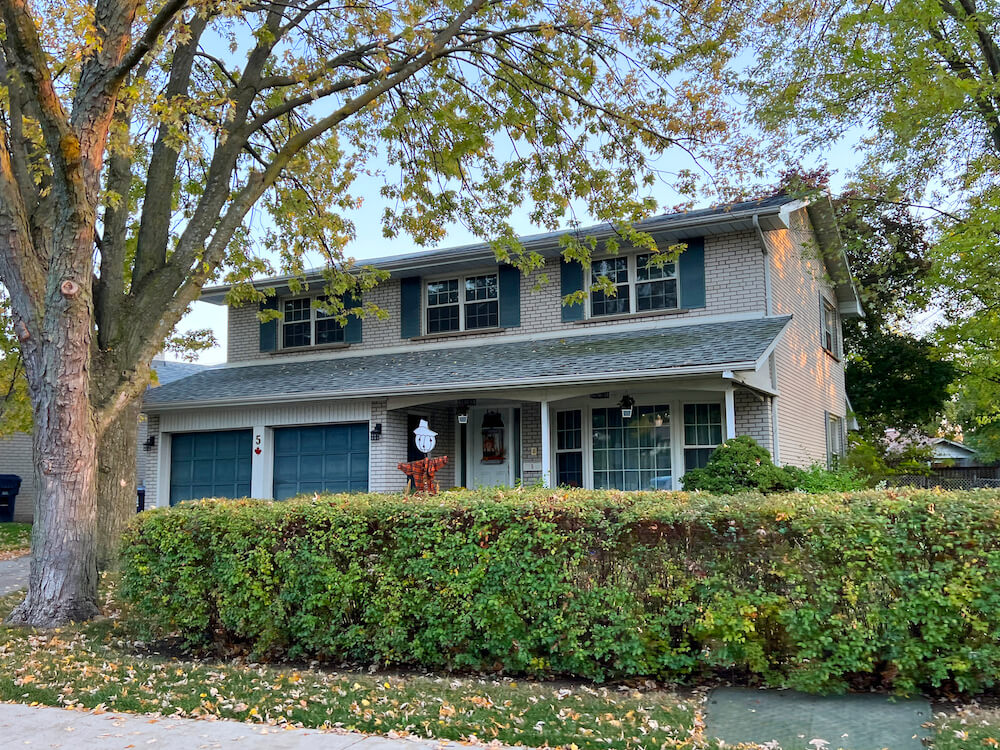 In 1810, John Silverthorn was granted the land Markland Wood now occupies. Silverthorn was an experienced millwright and built a separate saw and grist mills on his property along the Etobicoke River. The Silverthorn Mills became a hub for the agricultural community as local farmers brought their resources to the mills for processing. Mill Road was initially a shortcut used by the farmers to get to the facilities. Operations ceased in 1870 due to decreased water flow through the Etobicoke River, making it insufficient for powering the mills.
The Silverthorn family continued using the land as farming property, proving prosperous enough to sell their tomatoes to the nearby Campbell Soup Company. They decided to sell the land in 1958 to developer Mark Cavotti, who intended to create a residential neighbourhood. Cavotti's associates named the development Markland Wood in his honour.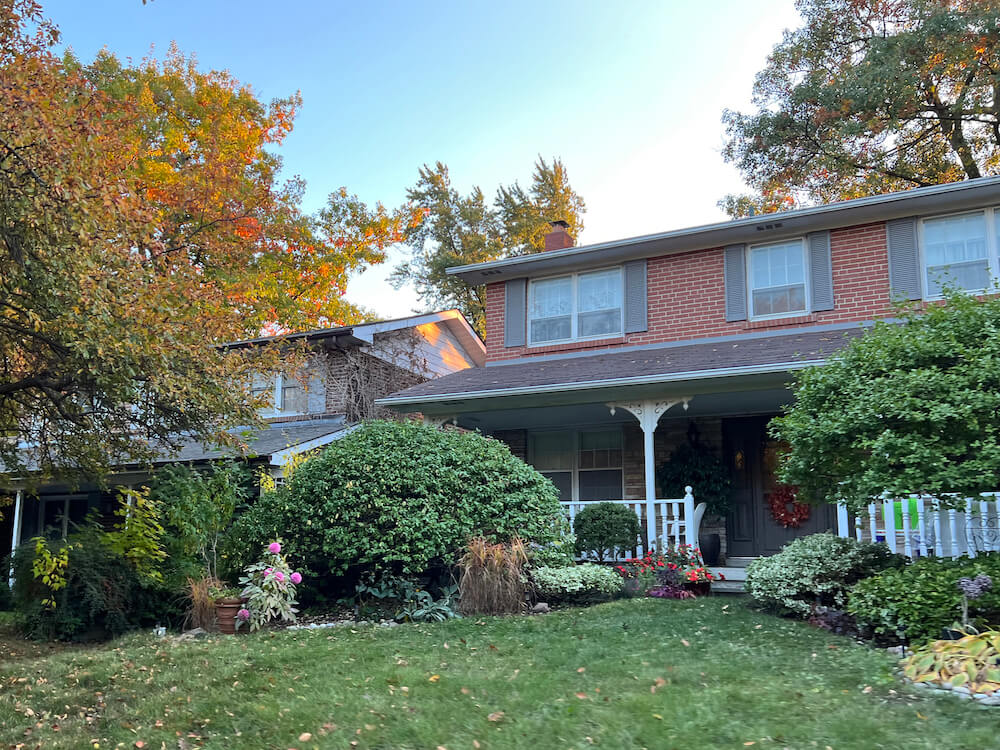 Homes in Markland Wood were primarily built between 1960 and 1962. Mainly comprised of single-family, two-storey, detached homes on good-sized lots, prominent styles for the neighbourhood are Georgian and Regency revival designs. Mature trees line the properties, with some backyards containing apple trees from the old Silverthorn Farm. Houses around Markland Drive enjoy picturesque backyard views overlooking the Etobicoke and Elmcrest (Renforth) Creeks. There are also some bungalows and split-level houses with contemporary designs, and a few apartment buildings.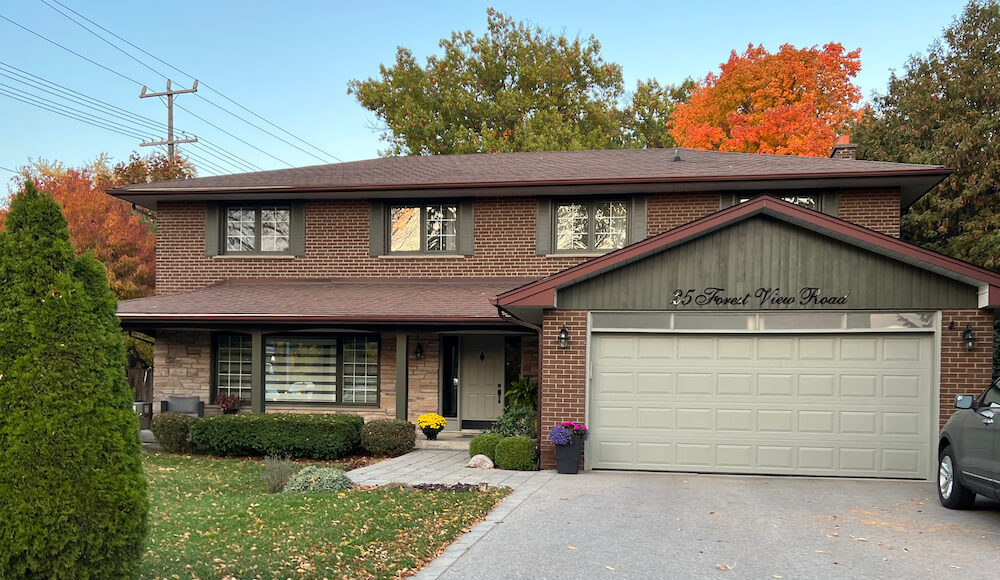 Things to Do in Markland Wood
The Markland Wood Homeowners Association (MWHA) binds the community together. It is one of the strongest ratepayers associations in Toronto, with 85 to 90% of local homeowners supporting the organization. They organize annual events for community participation and growth and keep residents informed by hosting personal safety meetings and political discussions and debates.
Annual events by the MWHA include a Christmas Caravan, Environmental Day Clean-Up, Markland Wood Social, and Garage Sale. Boasted as the "World's Largest Garage Sale," it is certainly the biggest of its kind in Toronto. The annual social is also known as The Markland Mash and takes place at the Markland Wood Golf Club for the whole community.
The MWHA offers a post-secondary school scholarship called the Youth Community Leadership Award to students living in the neighbourhood. Recipients of the award demonstrate exceptional community involvement and leadership through volunteering.

The MWHA has been publishing a community newspaper, The Marklander, since the association's founding in 1962. It aims to keep residents informed on community events and notices, and is the longest, ongoing community newspaper in Toronto.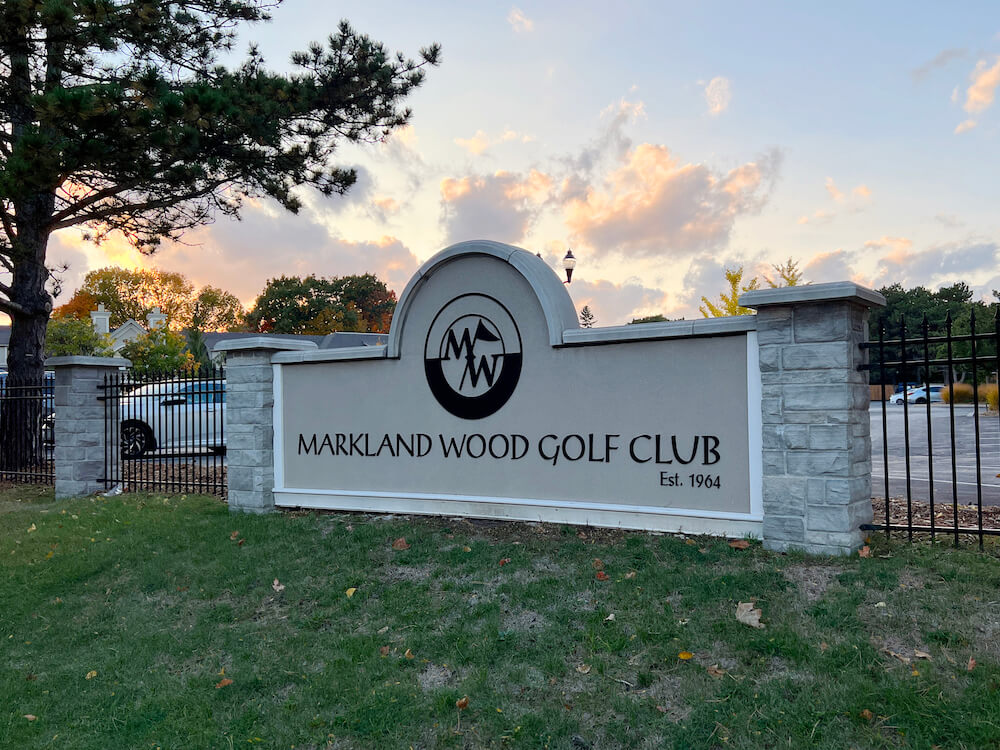 The Markland Wood Plaza, located at Bloor Street West and Mill Road, is available for everyday essentials and was designed with input from the MWHA. It features a Dollarama, medical clinic, convenience stores, pet care, take-out restaurants, and self-care services. The Burnhamthorpe Mall plaza is just east of the Elmcrest (Renforth) Creek and includes a Shoppers Drug Mart, LCBO, Beer Store, pet store, banking, convenience stores, take-out restaurants, and self-care services. For any other needs, residents can visit the nearby Cloverdale Mall, east of the 427, or Dundas Street East, with its many storefronts, just south of the neighbourhood.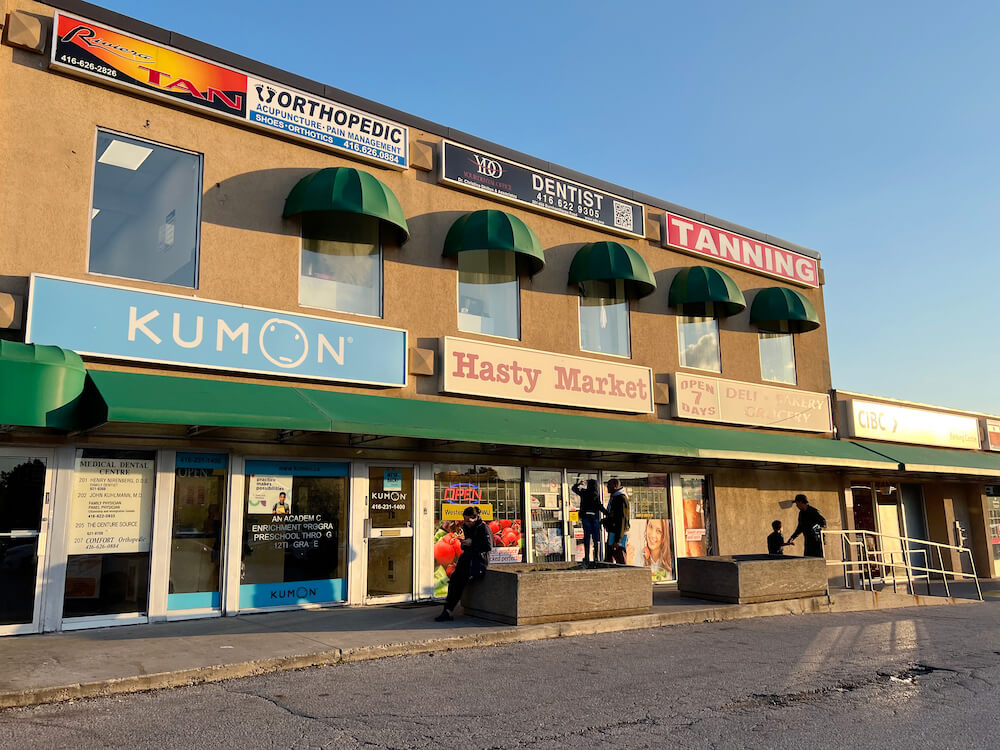 Residents can find countless dining options south of the neighbourhood on Dundas. Technically a part of Mississauga, the street is lined by shops and restaurants for blocks. Dining options include Sahara for Lebanese cuisine, Congee Queen, Montreal Delicatessen & Family Restaurant, Astoria Shish Kebob House, The Open Cork Restaurant & Lounge, Anse's Italian Grill House, Baghdad Pasteries & Catering, and many more.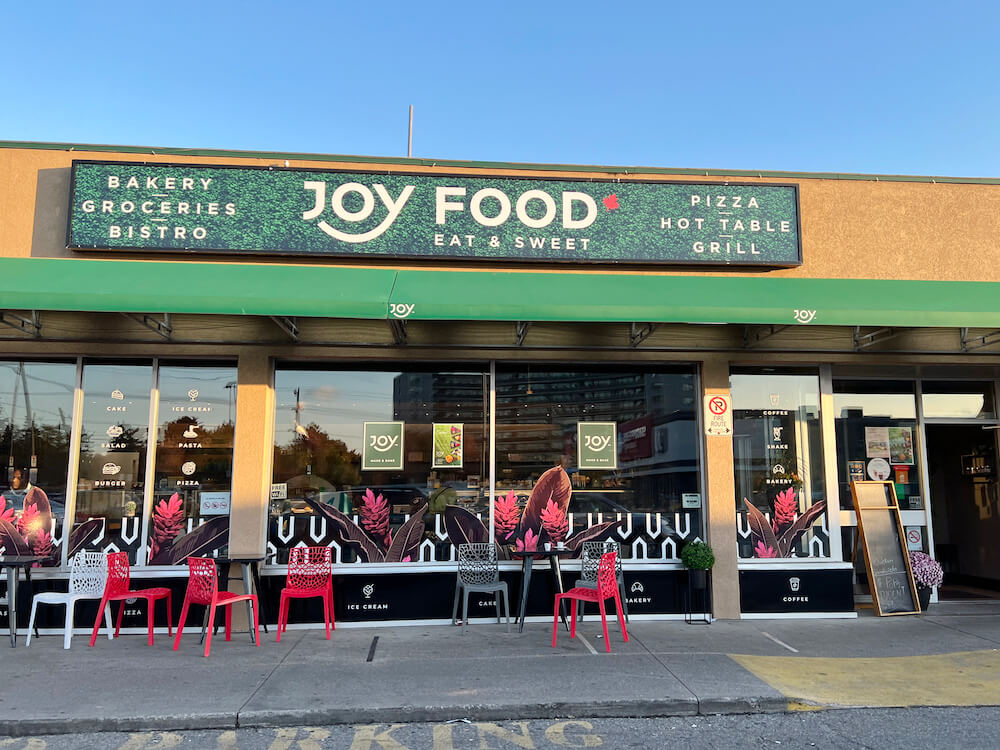 Markland Wood includes four neighbourhood parks and two gorgeous creeks that enclose the area. The Etobicoke Creek derives its name from the Mississauga word wadoopikaang, meaning "place where the alders grow," which described the land between the creek and the Humber River. Etobicoke was adopted as the original town's name — later becoming a city before amalgamating into the City of Toronto — and dubbed the waterway Etobicoke River. It was referred to as both "river" and "creek" until 1962 when it was officially dubbed Etobicoke Creek by the Geographical Names Board of Canada.
The largest park in the neighbourhood is Millwood Park, located off Bloor. An old-growth forest surrounds the park, including two baseball diamonds (one with lighting), three tennis courts, a gazebo, and a playground. Bloordale Park splits into North and South sections, collectively featuring tennis courts, playgrounds, and bike trails connecting to Centennial Park.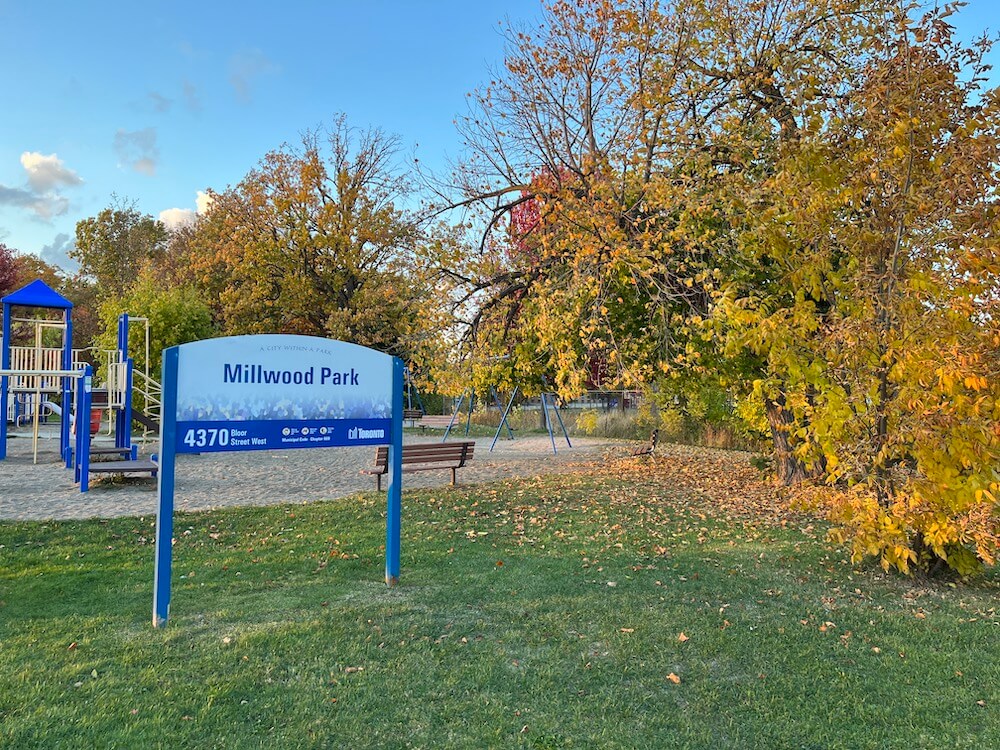 The Markland Wood Golf Club is iconic for the area and sits on the neighbourhood's western border off Markland Drive. The club has been open since 1964 and offers an 18-hole course in a "parkland" style, focused on being one of the most walkable in Toronto. Their amenities include a clubhouse, function and patio spaces for up to 200 guests, and an indoor practice facility for a short or long game.
The Bloordale Baseball League provides community recreation with house leagues, interleague competitive, T-Ball, and Ladies Slo-Pitch. They welcome players of any skill level and promise you will only need a glove. For after-school programs for children, the Bloordale Community School, located within Bloordale Middle School, offers recreation ranging from sports to art camps.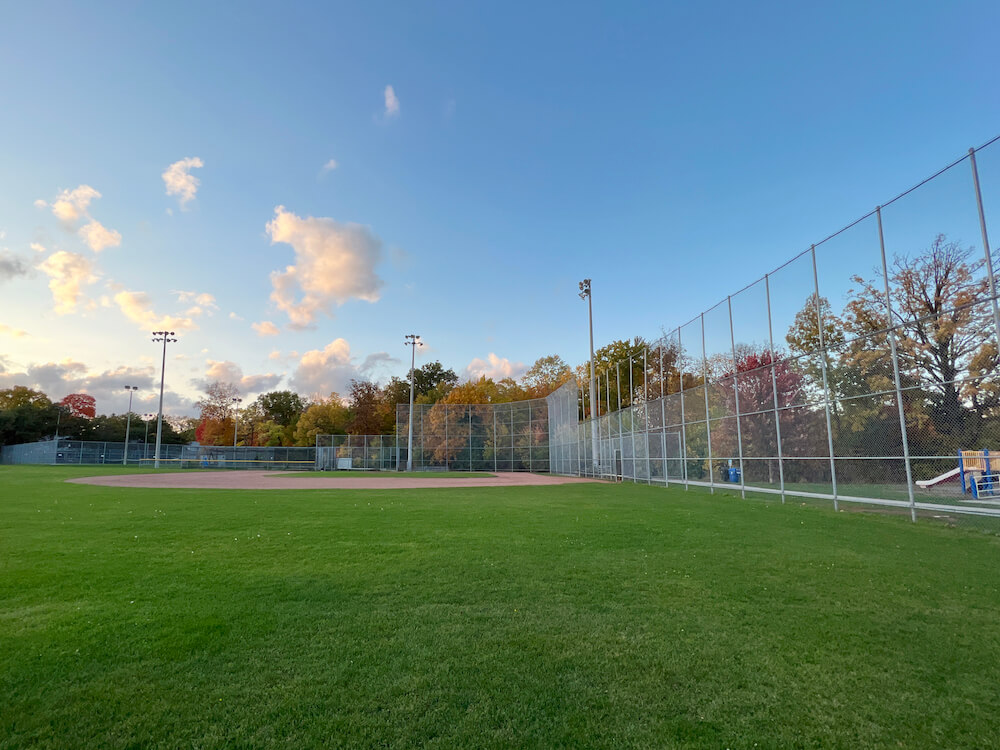 Residents enjoy easy access to Highway 427, which connects them to major highways around Toronto. The convenient location allows motorists to reach Downtown Toronto in roughly 15 minutes. Getting out of Toronto is easy, as well, with the Toronto Pearson International Airport only five minutes away.
Markland Wood also receives frequent TTC bus service along major roads that connect travellers to Kipling GO and TTC stations. A trip into Union Station should take commuters about an hour.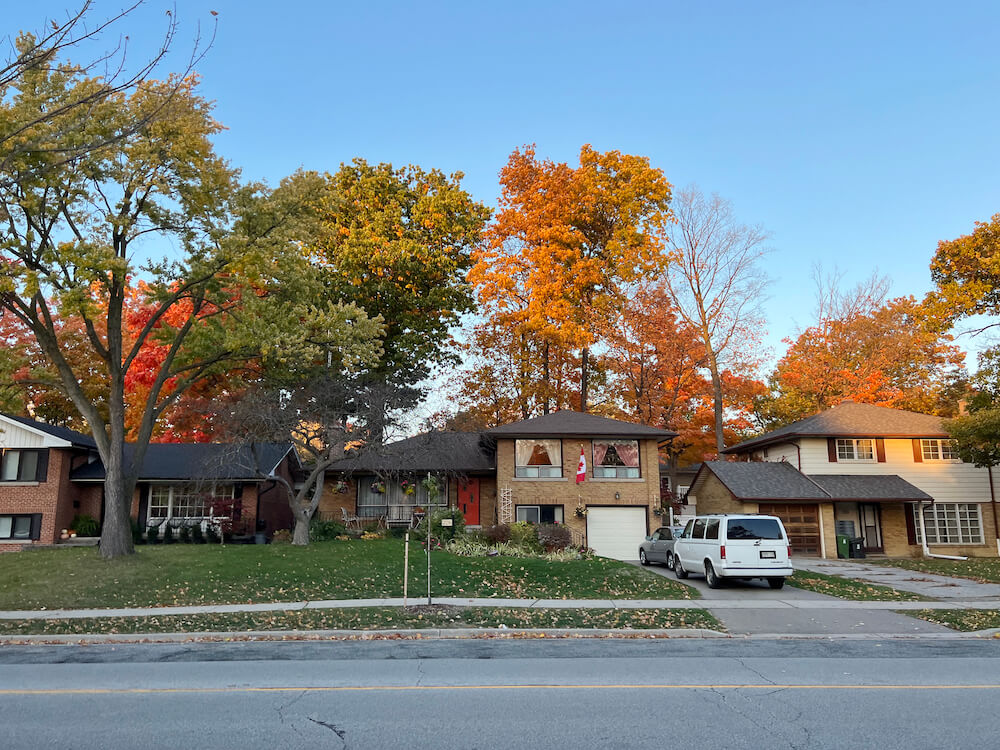 Connecting With Neighbours
Markland Wood is an ideal home for individuals and families who care about being part of their community. Its residents enjoy numerous social functions and activities while being in a convenient location for accessing anything they could need.
Frequently Asked Questions
What is Markland Wood known for?
Being a robust community bound together by a strong homeowners association.
Why is it called Markland Wood?
It was named in honour of the original residential developer, Mark Cavotti.