Thistletown, Etobicoke Neighbourhood Guide: Rustic Charm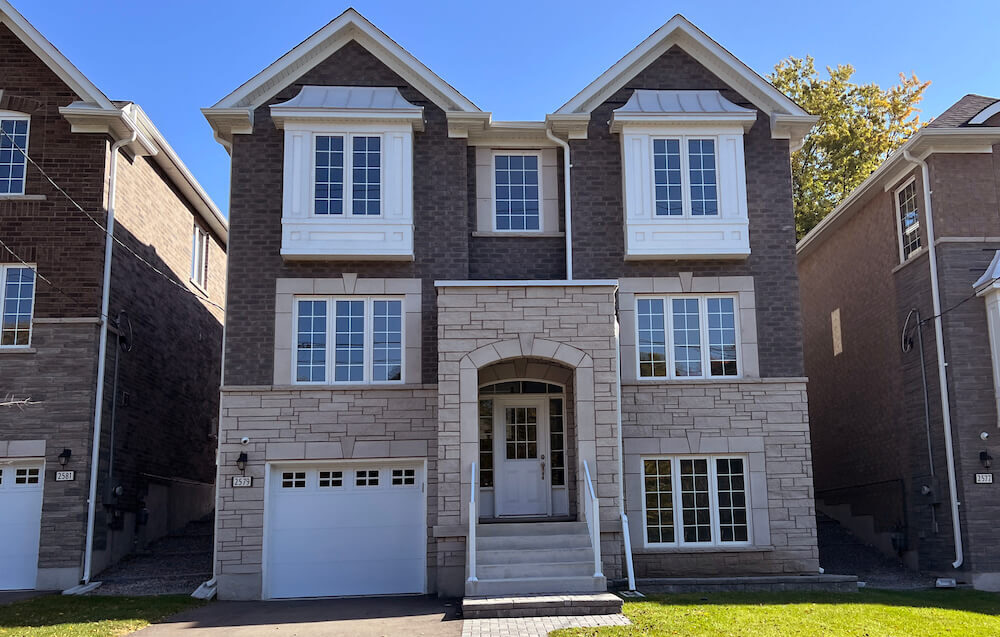 Neighbourhood At a Glance: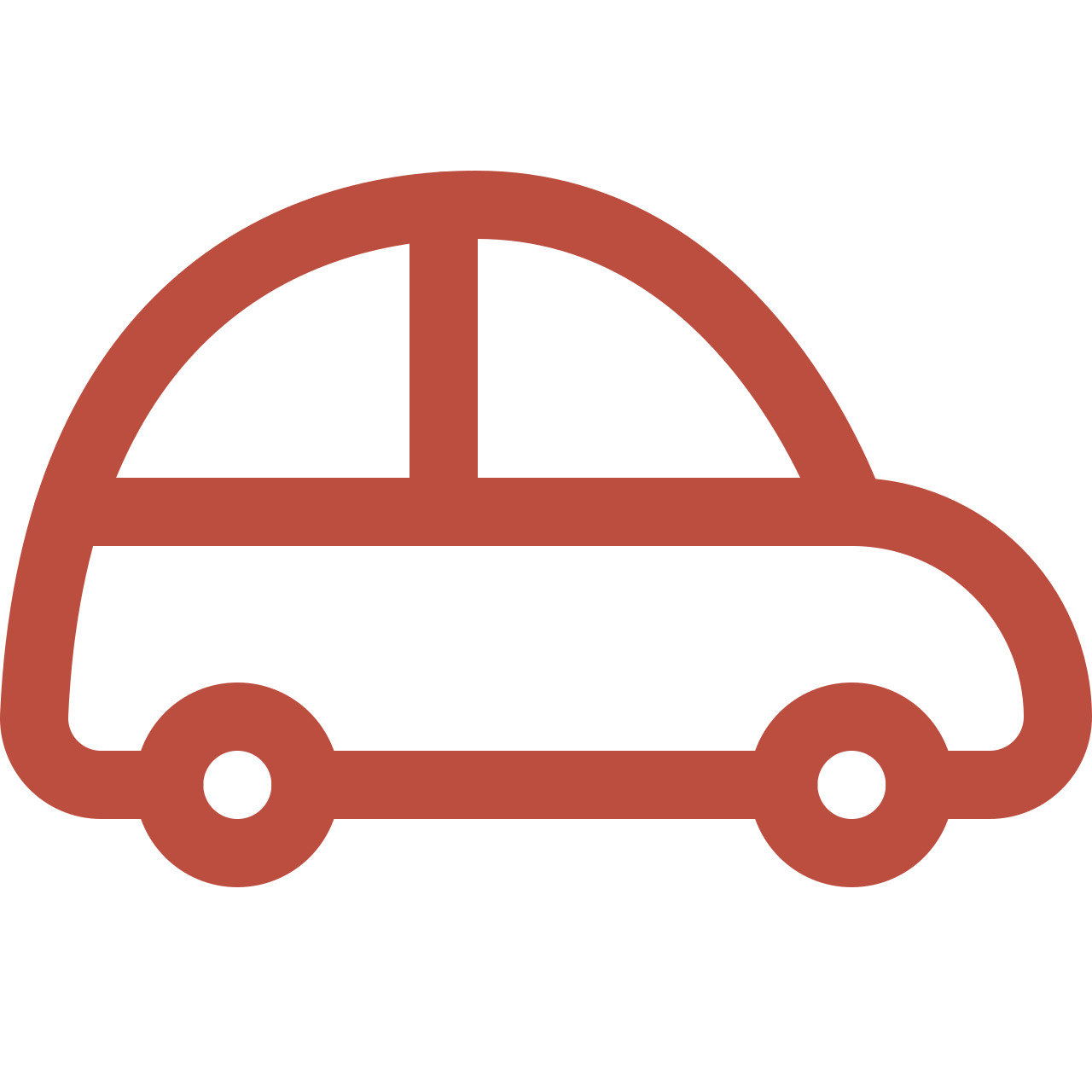 Average Commute Time to Toronto
Thistletown is five minutes from a highway and 15 minutes from the closest airport.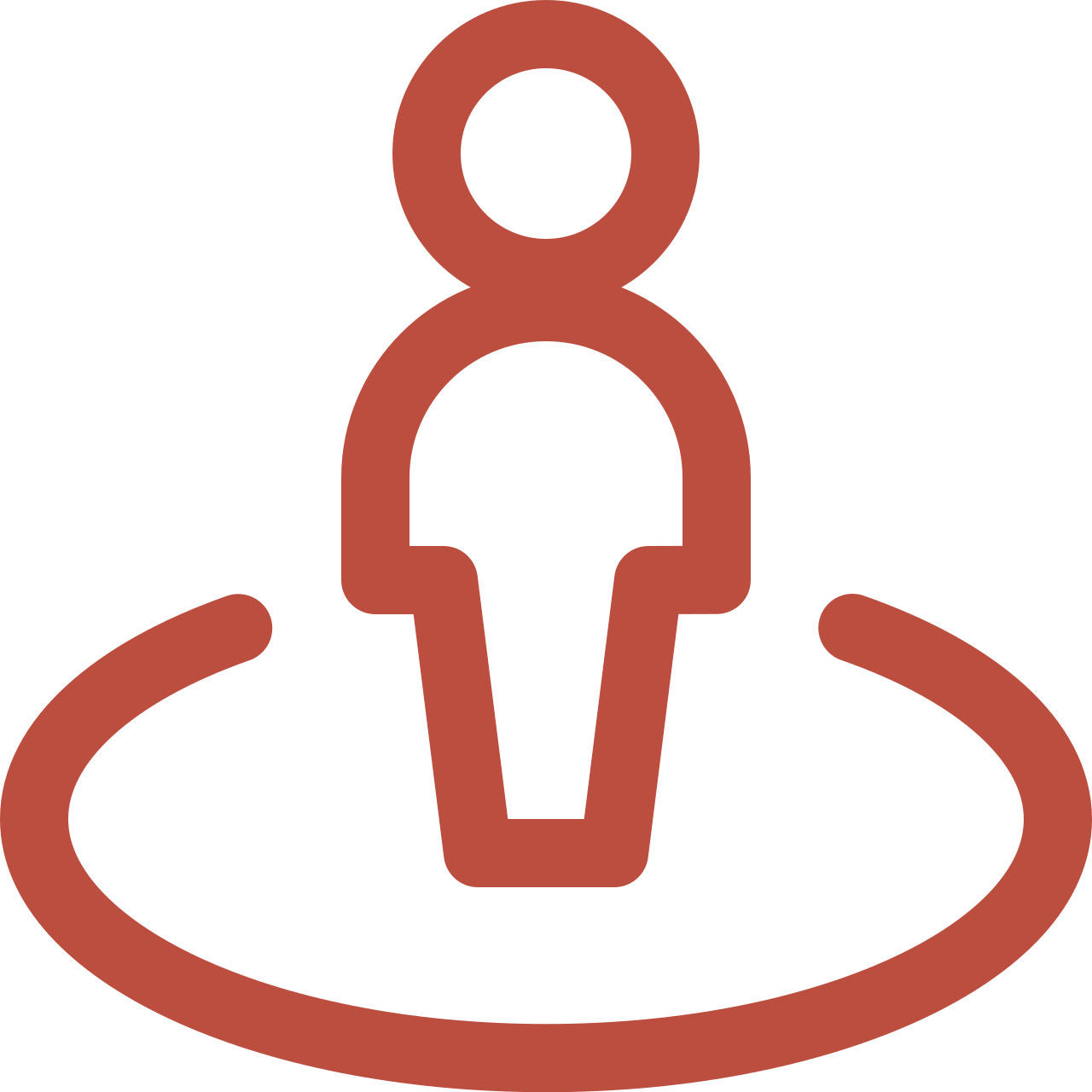 Lifestyle
Residents enjoy multicultural shops, fruit stands, fairs, and picturesque parks.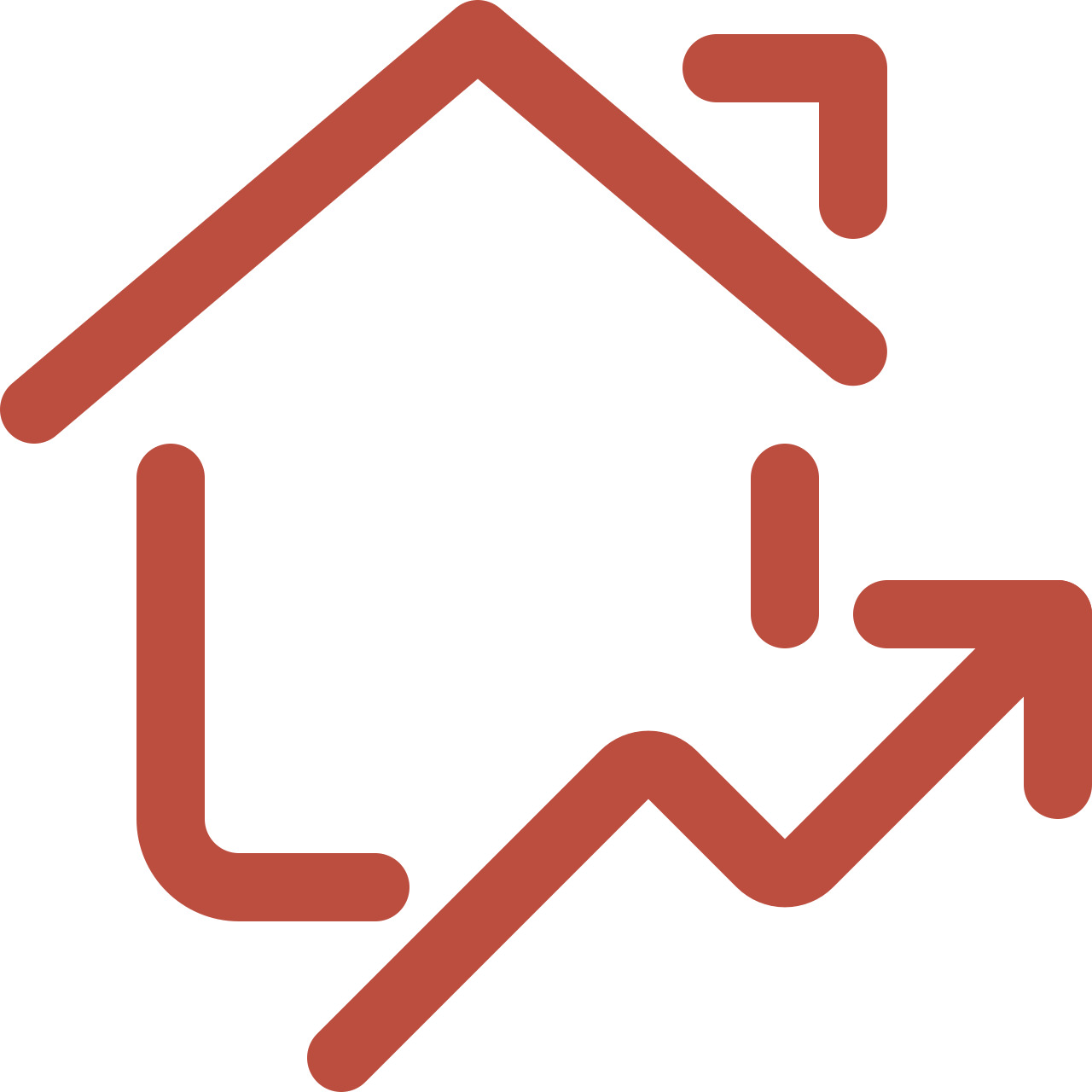 The Housing Market
You'll see a mixture of styles, such as century homes, ranch, cottages, and bungalows.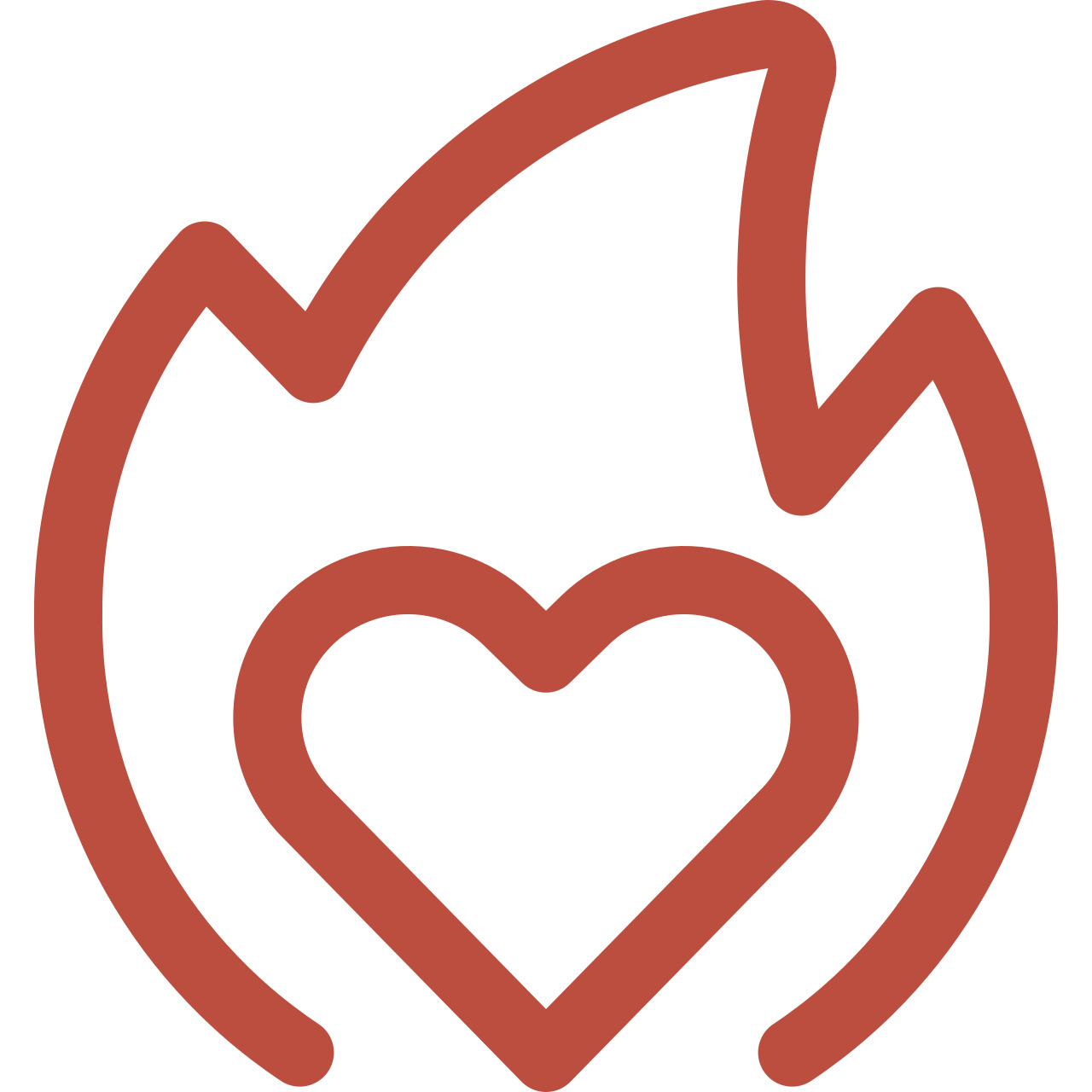 What You'll Love
Enjoy the parks, gardens, Century homes, shopping, and community activities.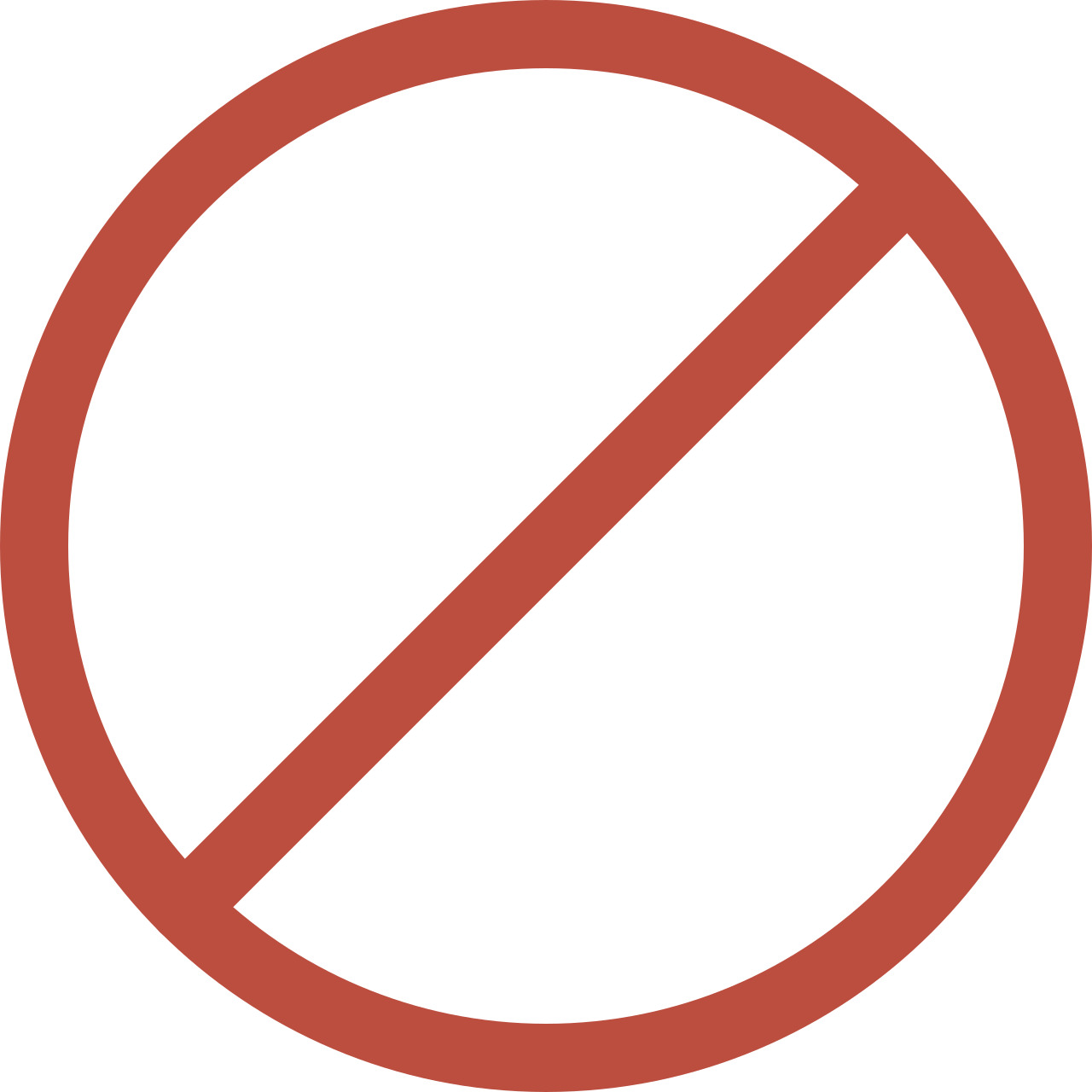 What Not To Expect
With all of the gardens and parklands this community has to offer, you won't want to stay indoors.
Thistletown is an old and scenic neighbourhood full of gardens, parks, art, and many opportunities for sports and recreation. You'll experience the diversity that makes up the neighbourhood through food, shopping, festivals, and community activities. Discover the community centres of Thistletown where programs run for all ages.
In the early 1800s, the Coonat family settled in the area that came to be known as Coonats Corners. Following the Coonat family, John Grubb, a major landowner and businessman, moved built his home here in 1832, which still stands on Jason Road in stunning woodland. Grubb ended up building many of the neighbourhood roads, including Albion Road.
In 1847, a post office was built here and named St. Andrews to honour Grubb's Scottish birthplace, however, it was confused with the St. Andrews post office in New Brunswick. In the community lived a well-respected resident, Dr. William Thistletown, whose son John became the first postmaster. The community then changed the post office's name to Thistletown.
In the 1900s, residences and summer cottages were built in the area. For the next 50 years, the community would remain farmland until there was a real estate boom. From the 1950s until the 1970s, the farmland would gradually be urbanized into the neighbourhood you see today.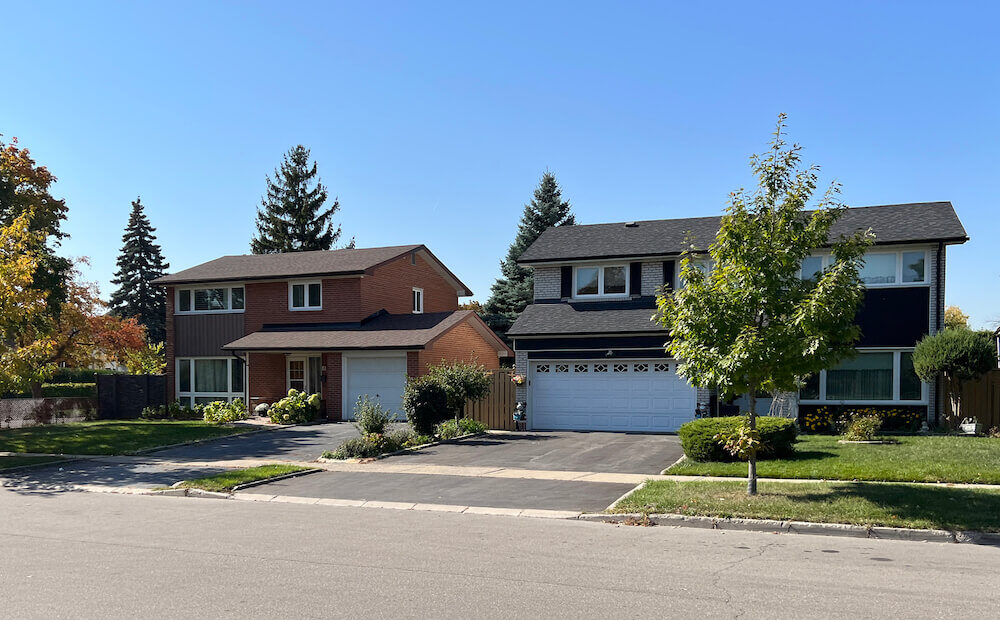 There is a wide variety of century houses, bungalows, ranch-style, and custom-built homes. You'll find split-level and one-and-a-half-storey houses near several parks. In this community, you will also find homes that were originally built as summer cottages. The area of "Old Thistletown," between Islington and Albion Road, has houses along the ravine by the Humber River Valley. Elmbank, built by John Grubb in 1832, is still here and is an example of the century houses in the area.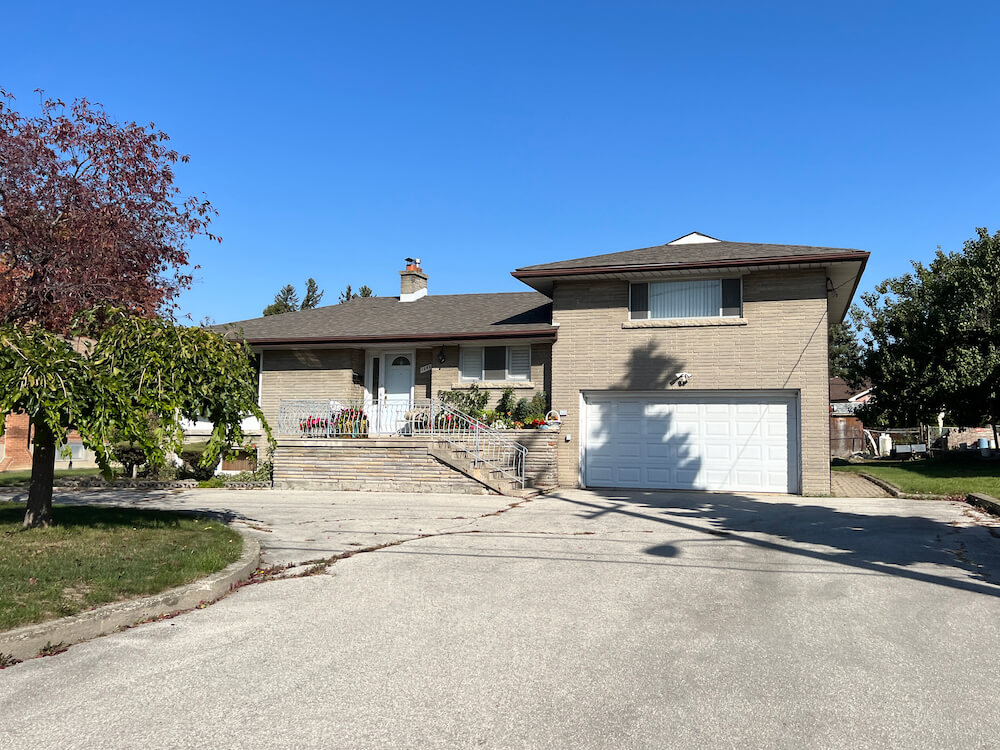 Things to Do in Thistletown
Arts and culture run deep in this community. If you're into art, the Franklin Carmichael Art Centre on Riverdale Drive has all types of classes. It's in a wooded setting, so your creativity can be inspired. At the centre, you will find classes for watercolour, acrylic, and oil paint for all ages. There is also designated studio time for artists.
If words are more your thing, the Thistletown Community Centre hosts Lakeshore Arts Rexfest, a two-day slam poetry competition where youth ages 12 to 19 compete. Rexfest is a signature project of Cultural Hotspot, sharing arts, culture, and community.
Of all the community festivals, you don't want to miss the Santa Claus parade held in December.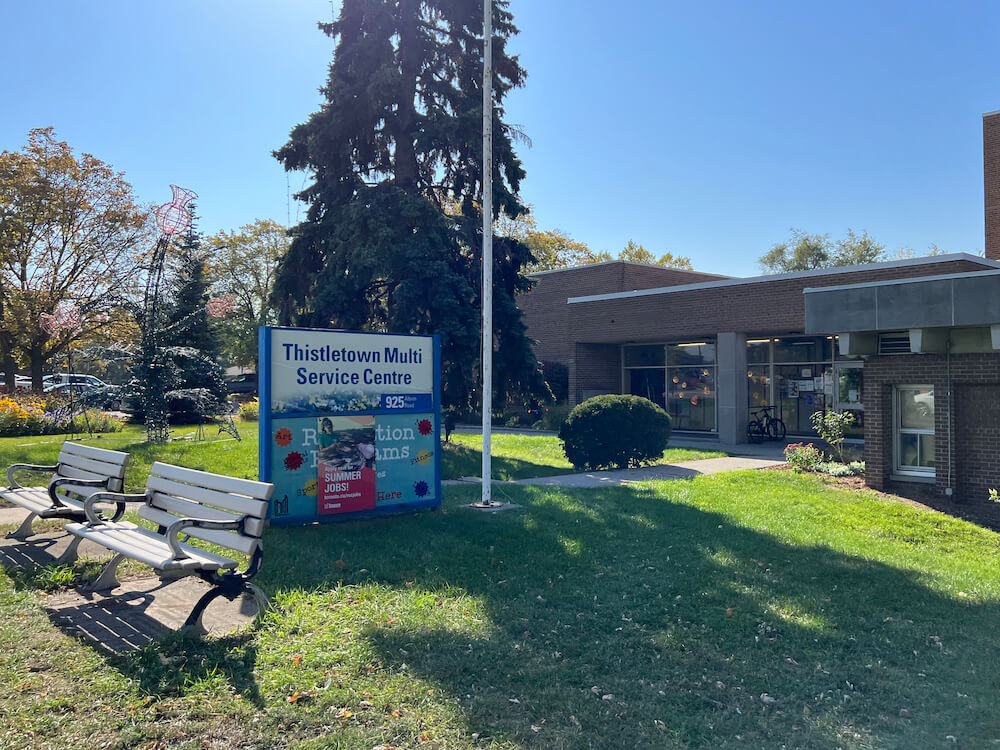 There is a distinct shopping and retail district in Thistletown. Here you'll discover a wide variety of cultural foods and purchases. Supermarkets, restaurants, drug stores, banks, and convenience stores are all found at Thistletown Plaza and Albion Centre.
Besides shopping plazas, you will find other stores like Shoppers Drug Mart, Top on the Way, Food Basics, Poshak Mahal, and Rida Fashions in the area.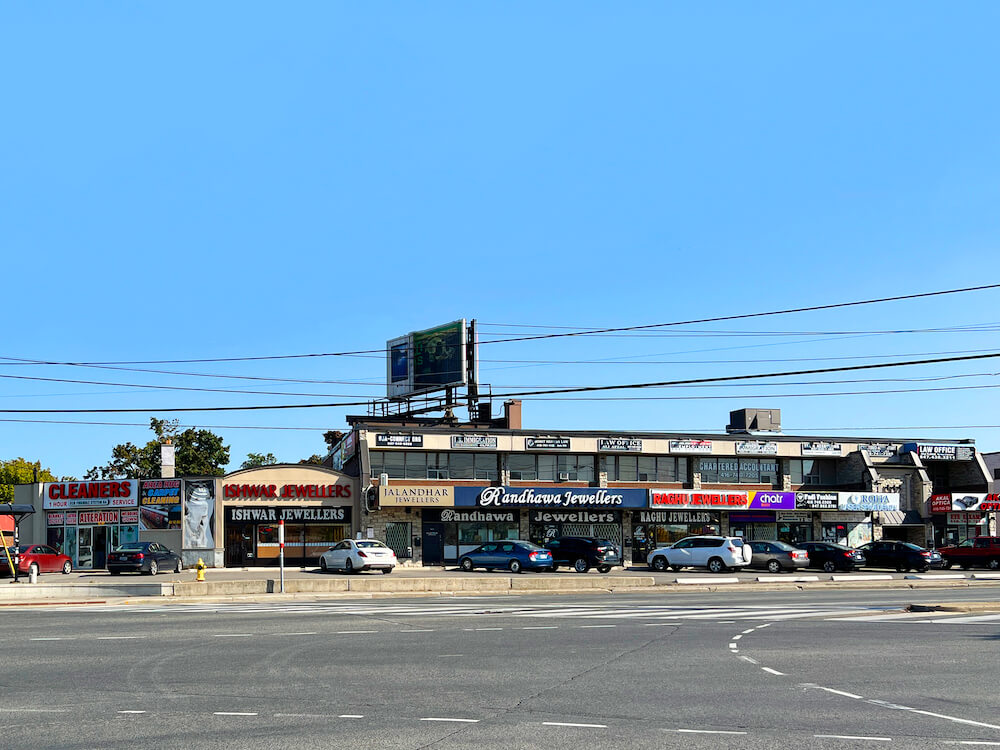 Enjoy the cultural diversity of African, Middle Eastern, East and West Indian, and Asian restaurants here. You will have a wonderful time at Nostalgia Grill, Roti Roti Family Restaurant, or King of Babylon Inc. Try something different at Benares or Karahi Point. Rajdhani Sweets and Restaurant has something for everyone, too.
You can also find the usual Chinese, sushi, or pizza places, as well as Tim Hortons and Starbucks.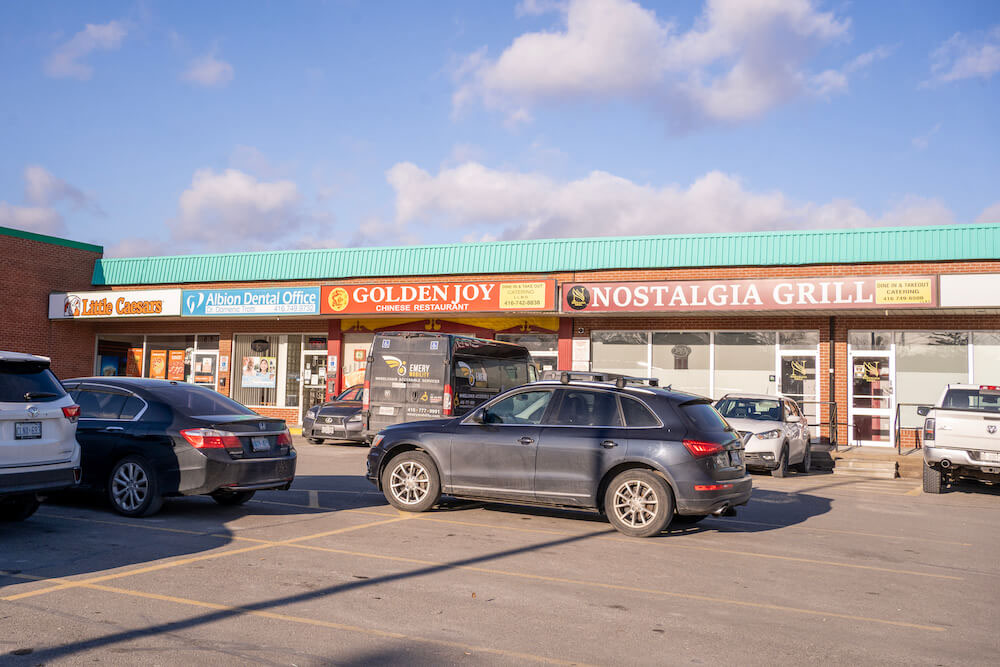 There are several parks in Thistletown. There's a 5.5-kilometre paved trail at West Humber Parkland that is perfect for walking or cycling, which eventually meets up with the 100-hectare botanical gardens Humber Arboretum. Here you will discover a variety of wildlife, trees, and plants. At Albion Gardens, you'll find tennis courts and a baseball diamond. You'll also find a baseball diamond and tennis courts at Beaumonde Heights.
The community has about seven parks, with eight playgrounds. There's a cricket field, outdoor rink, sports fields, and picnic places throughout the area.
Other nearby parks to visit include Thistletown Community Park and Community Centre, Sunnylea Park, Finch-Islington Park, and Village Green Park.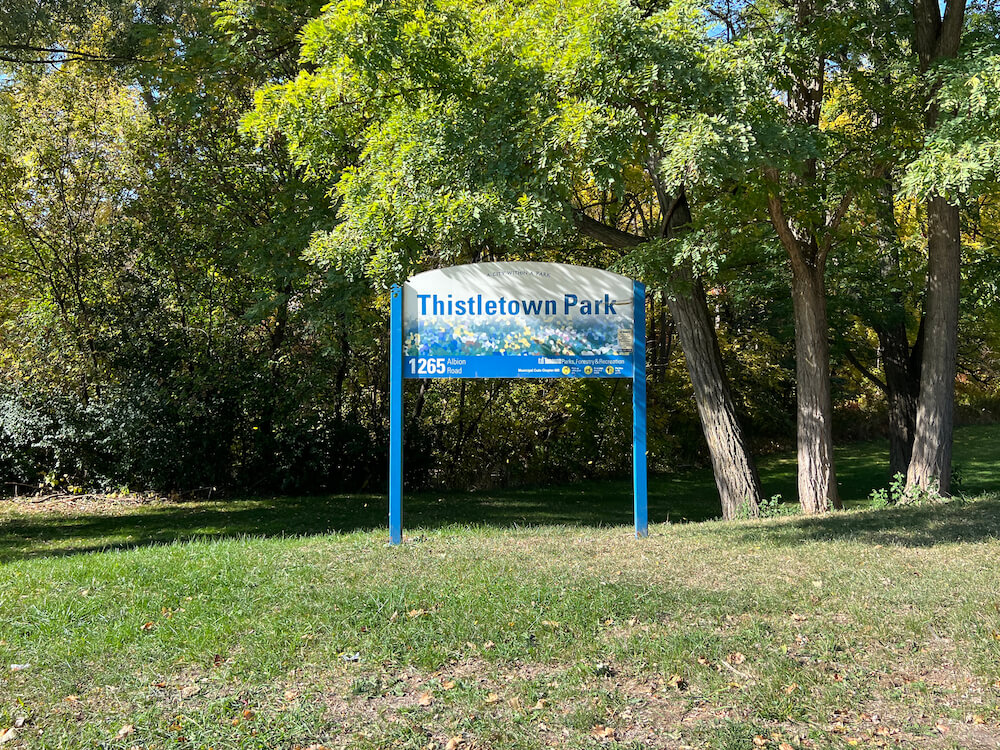 There are several community centres in Thistletown. The Thistletown Multi-Service Centre on Albion Road has family programs and activities for all ages. You can enjoy sports such as men's or women's basketball, painting, gardening, or a variety of dances (jazz, ballroom, and ballet.) The centre shares its rooms with several community agencies.
The Thistletown Seniors Centre is also a multi-service centre with programs for 55 years of age and over. Here, you can try some woodworking, computer courses, Bridge, Euchre or ceramics. If you want something more active, there is badminton, shuffleboard, or Fit for Life programs. The centre is a converted middle school, so there is ample room for community rental space.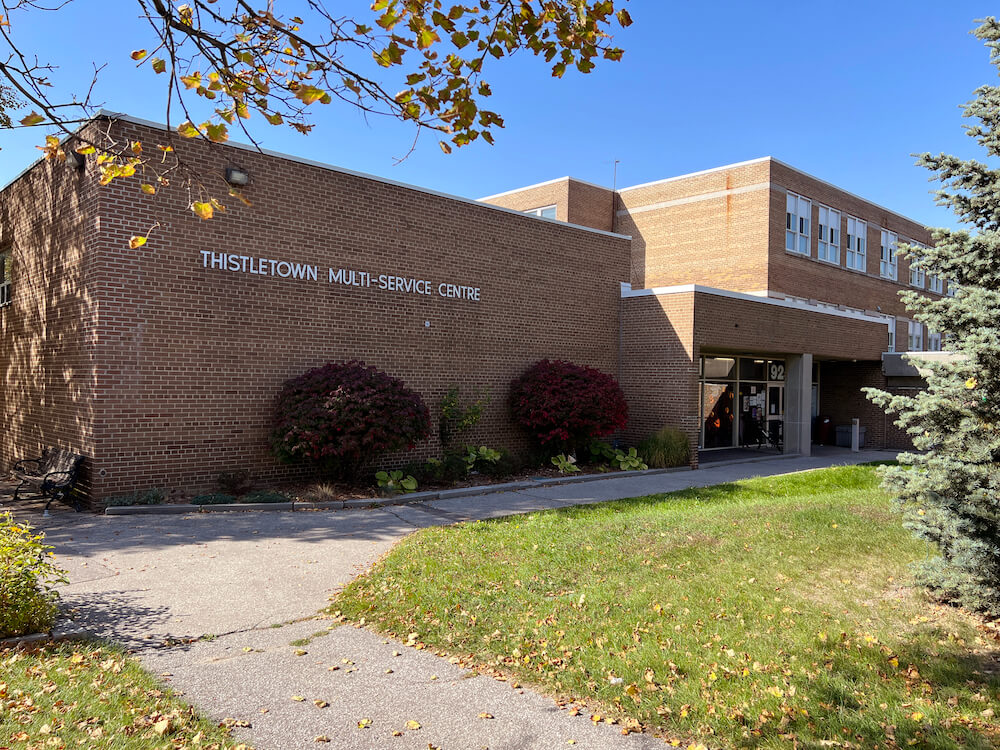 There are bus lines on Finch Avenue and Albion Road that connect residents to the Yonge-University-Spadina subway lines and stations. The Islington Avenue bus has a connection to the Bloor-Danforth subway line. You can reach highway 401 from Islington Avenue and Weston Road in minutes.
For commute times to other places, the closest mall and GO Bus or Train Station is only 20 minutes away. The TTC station is about 25 minutes away from Thistletown. Both the hospital and Toronto Pearson International Airport are a15 minute-minute drive.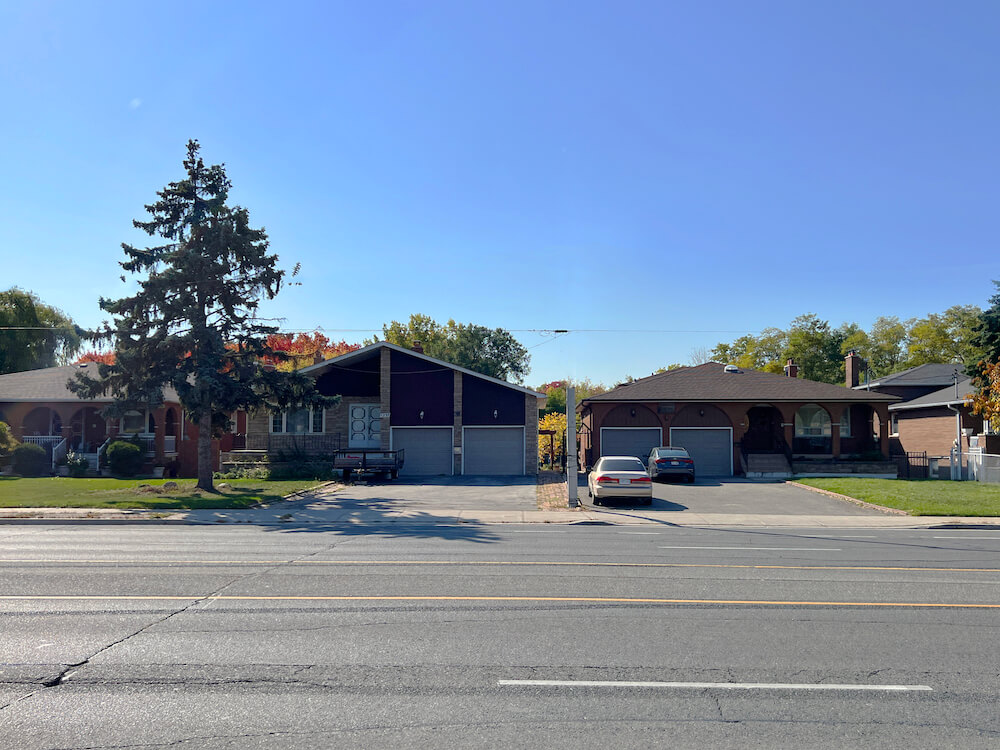 Picturesque and Memorable
Thistletown has beauty, cultural diversity, and recreational opportunities for all. From a quiet farming community to a friendly, urban neighbourhood, Thistletown has the parks, playgrounds, transit, and community centres to grow and thrive.
Frequently Asked Questions
What is Thistletown, Etobicoke, known for?
This pleasant community is known for its cultural diversity, community activities, and picturesque neighbourhood.
Why is it called Thistletown?
Dr. William Thistletown was a well-respected member of the community and his son, John, was the first postmaster. When the name of the post office was changed from St. Andrews to Thistletown to avoid confusion with another post office, the community chose Thistletown as the new name.