The Elms, Etobicoke Neighbourhood Guide: Picturesque and Diverse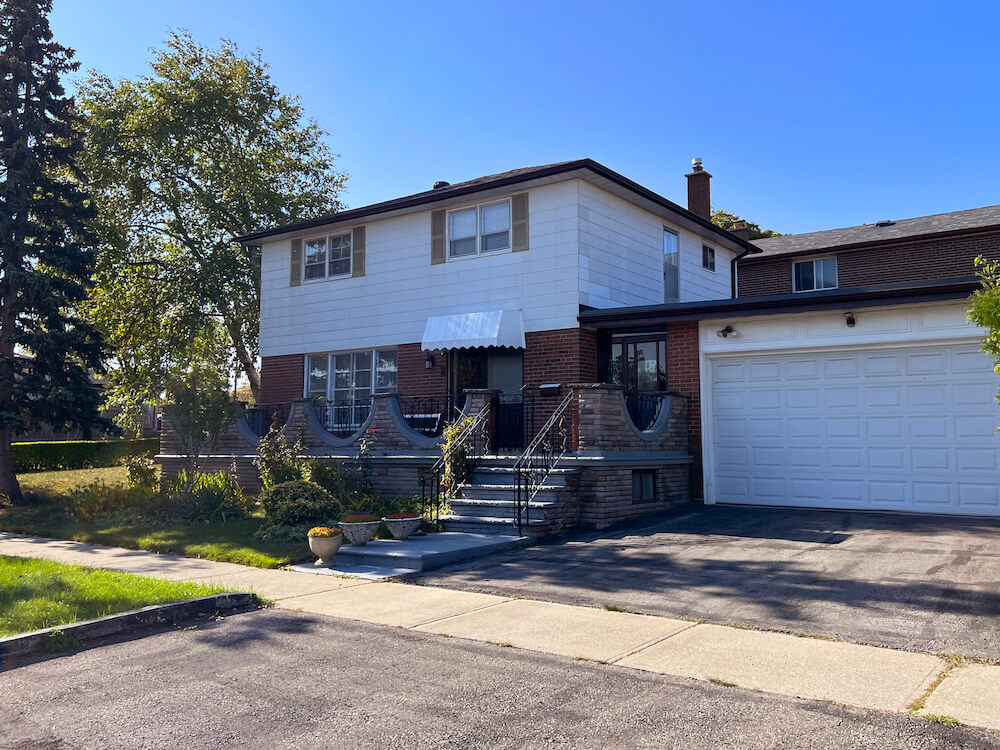 Neighbourhood At a Glance: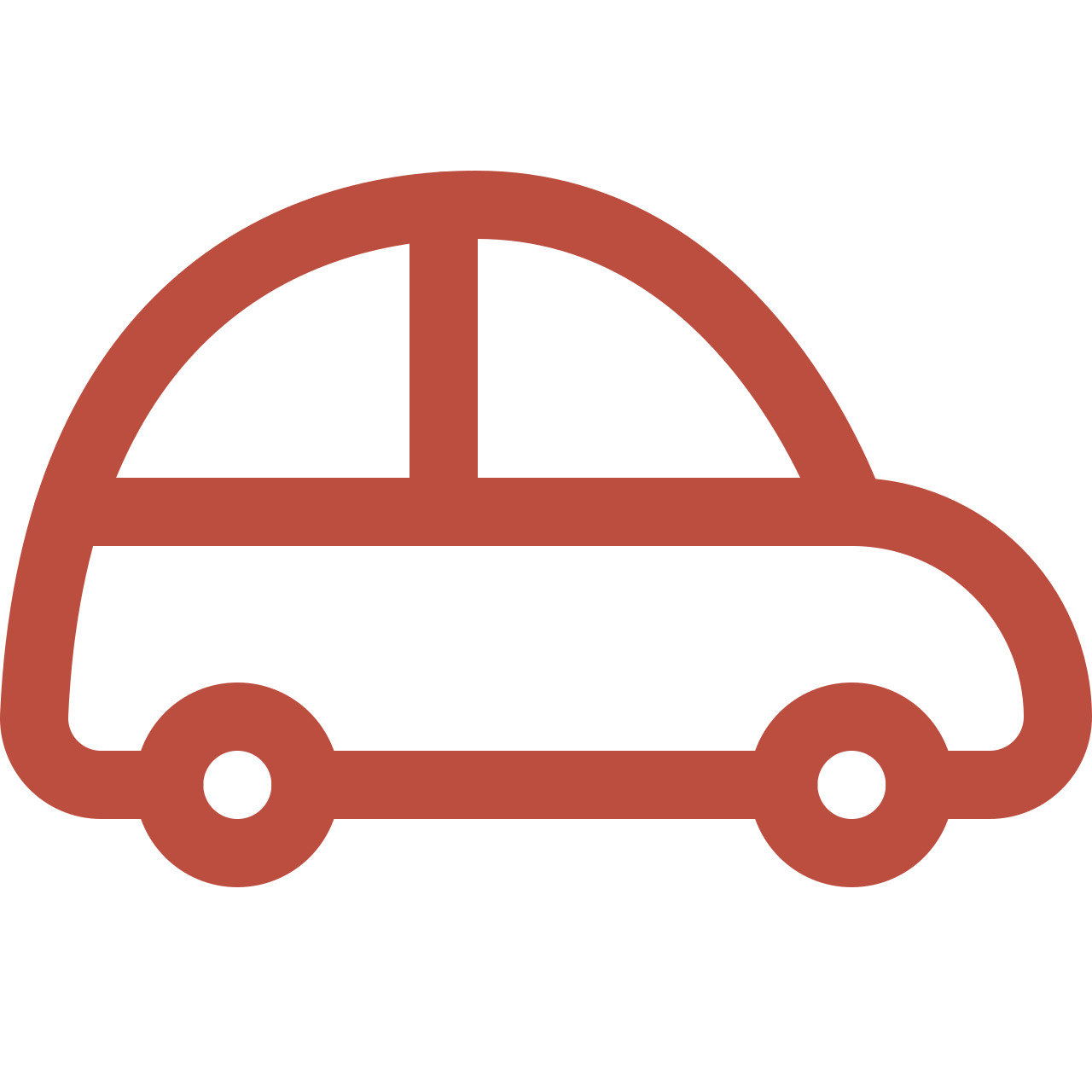 Average Commute Time to Toronto
The Elms is 15 minutes from the airport and only 10 minutes from major highways.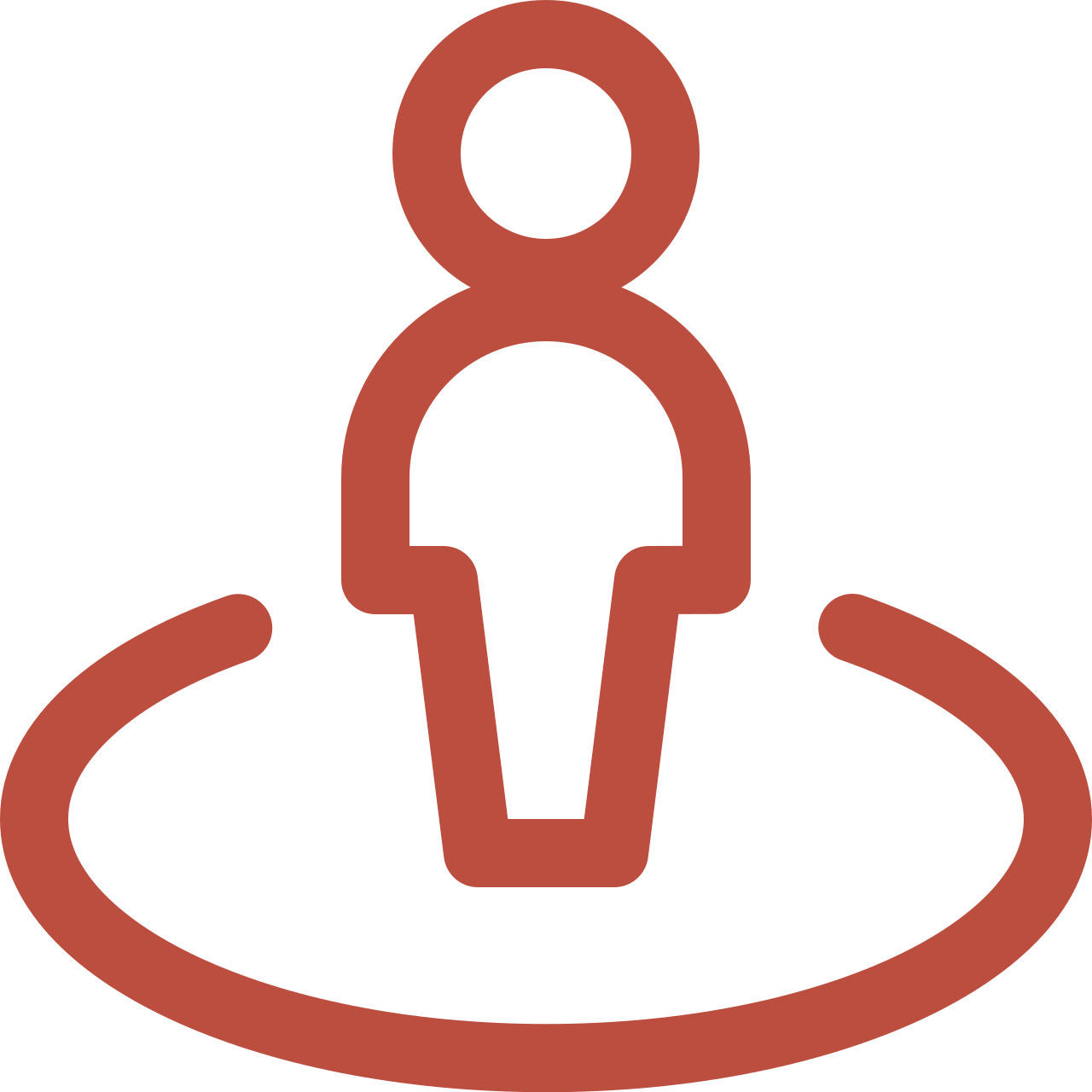 Lifestyle
The Elms has an array of shopping, clubs, offices, and foods from many cultures.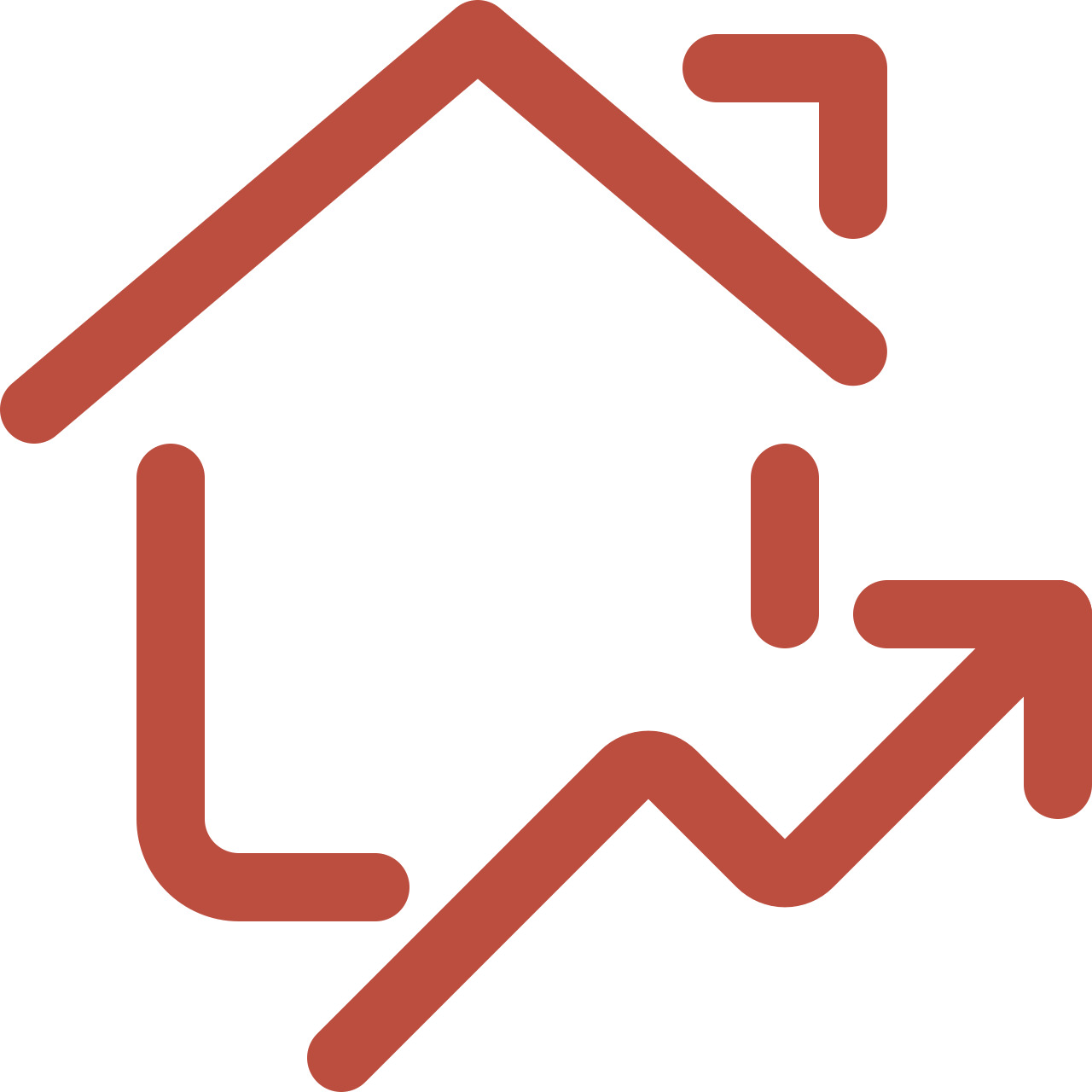 The Housing Market
Enjoy Georgian Revival, split-level, raised bungalow, ranch, and custom homes.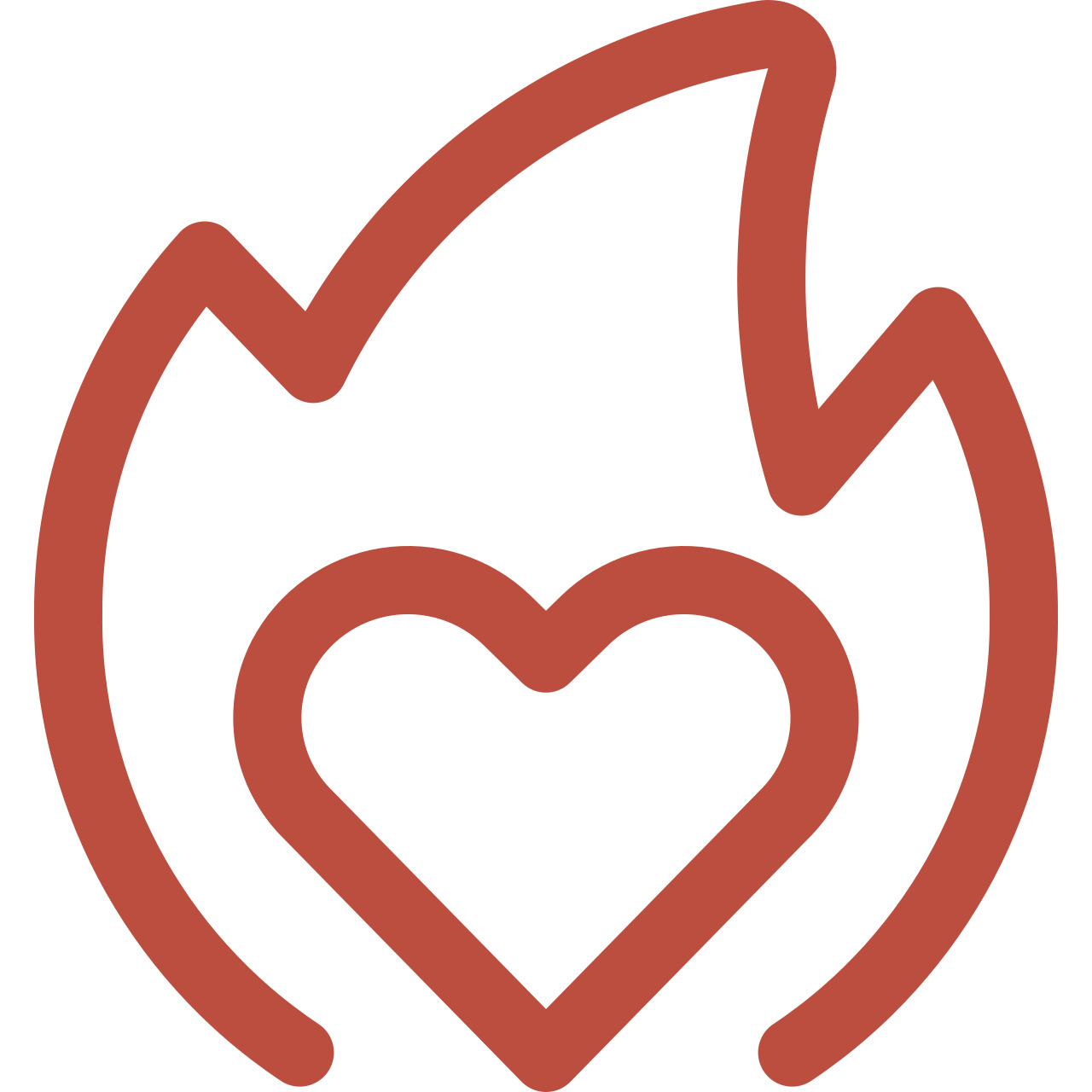 What You'll Love
Experience nature, trails, shopping, community programs, and beautiful lawns.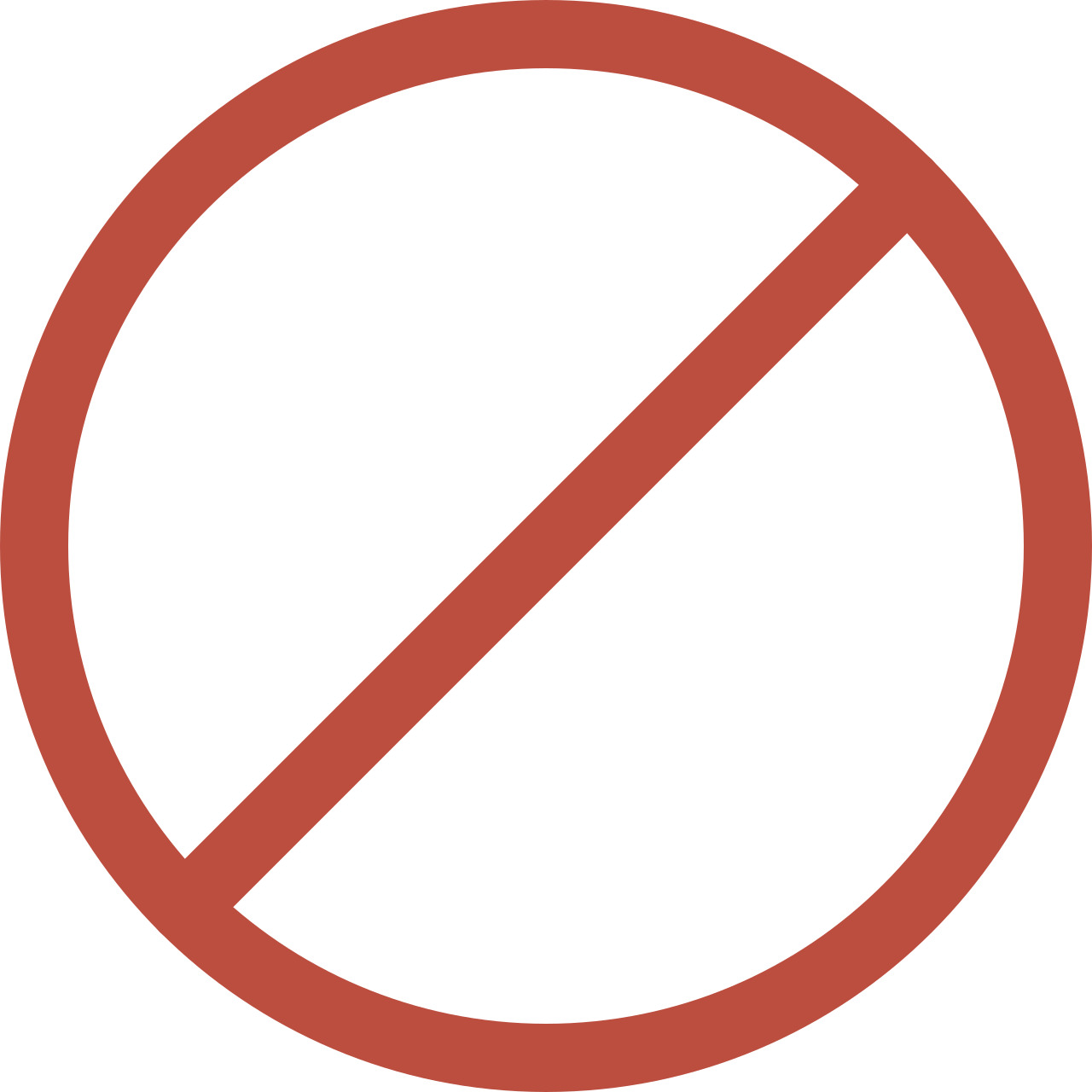 What Not To Expect
Even with immense cultural diversity here, you won't feel excluded.

The Elms is a scenic and peaceful neighbourhood, full of parks and cultural and economic diversity. Residents enjoy tranquil trails, safe streets, and recreational opportunities for all ages. Expect the occasional airplane to interrupt the tranquil atmosphere, but that doesn't stop the residents from enjoying everything the community has to offer.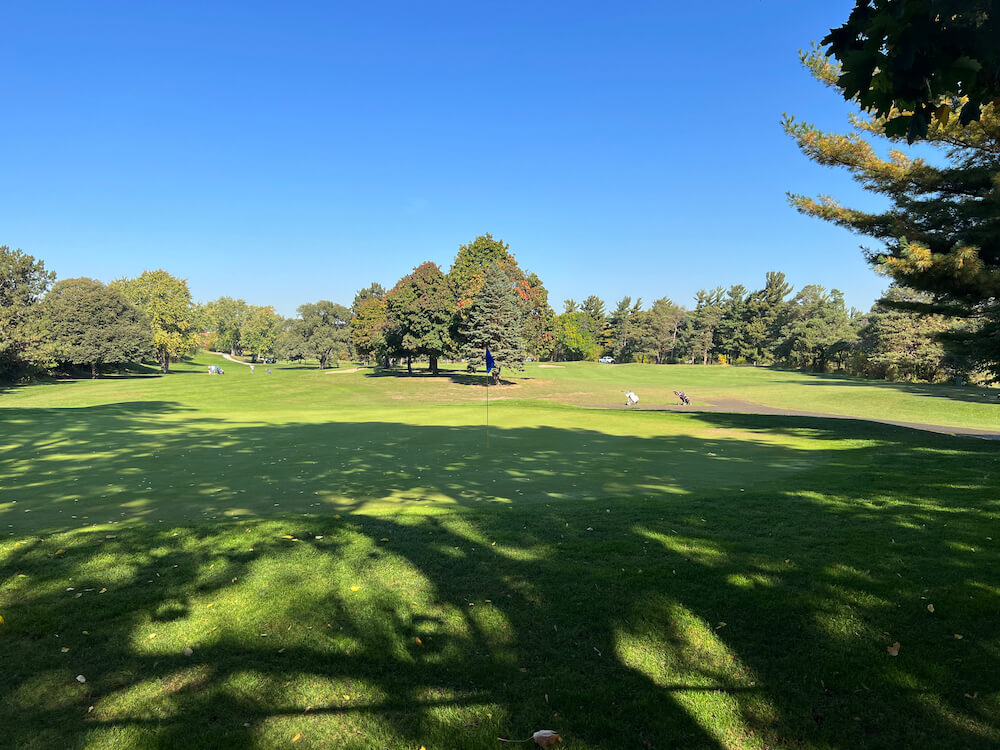 The Elms Golf Club once sat north of Hadrian Drive, between the current Albion Road and Islington Avenue. South of Elms Golf Club was another impressive golf course, Pine Point. Its clubhouse still stands and is used by the Thistletown Lions Club.
The Pine Point golf course was sold in the 1950s to the same developer as the Rexdale neighbourhood, Rex Wesley, who created several post-war subdivisions. Elms Golf Club only became a community in the 1960s. Wesley developed most of the homes in The Elms community. Although many of the original residents were of English and Scottish descent, the area became more diverse over the years.
The Wilson Avenue extension would have cut through the community, but the Elms Ratepayers Association, created in the 1970s, rallied against it and won. The group continued to lobby for the community and successfully opened the Northern Elms Public Library in 1995.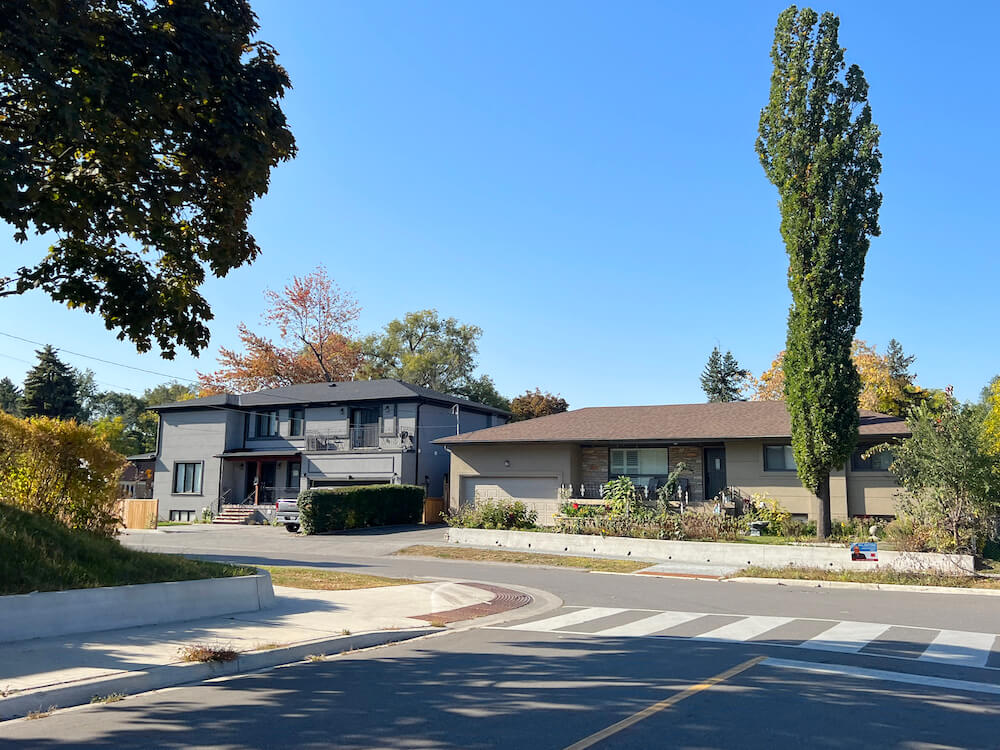 Homes in The Elms are varied and well-maintained. Many homes have impressive landscaping and back out onto either parkland or a ravine. You will find ranch, split-level, raised bungalows, detached, one-and-a-half storey, and Georgian Revival styles. Low-rise apartments and townhouses can be found, as well as some contemporary, custom-designed homes.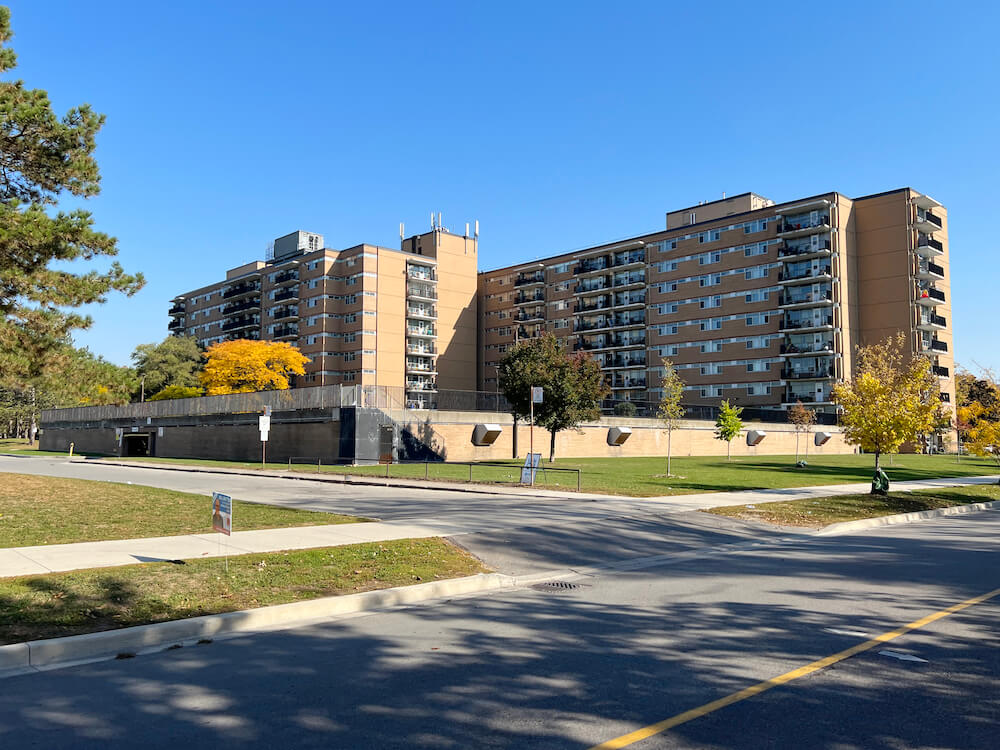 Every June, the Elms Community School holds a fun day with games, entertainment, a garage sale, and barbeque for all to enjoy. There are music and art schools in the area as well. A Sharp School of Music is only 11 minutes away from The Elms, and the Franklin Art Centre (art school) is just three minutes away. You can visit the Museum of Contemporary Art, which is only 20 minutes away, or Arts Etobicoke, only a 15-minute drive from the community. Take part in their events, workshops, classes, and professional development programs.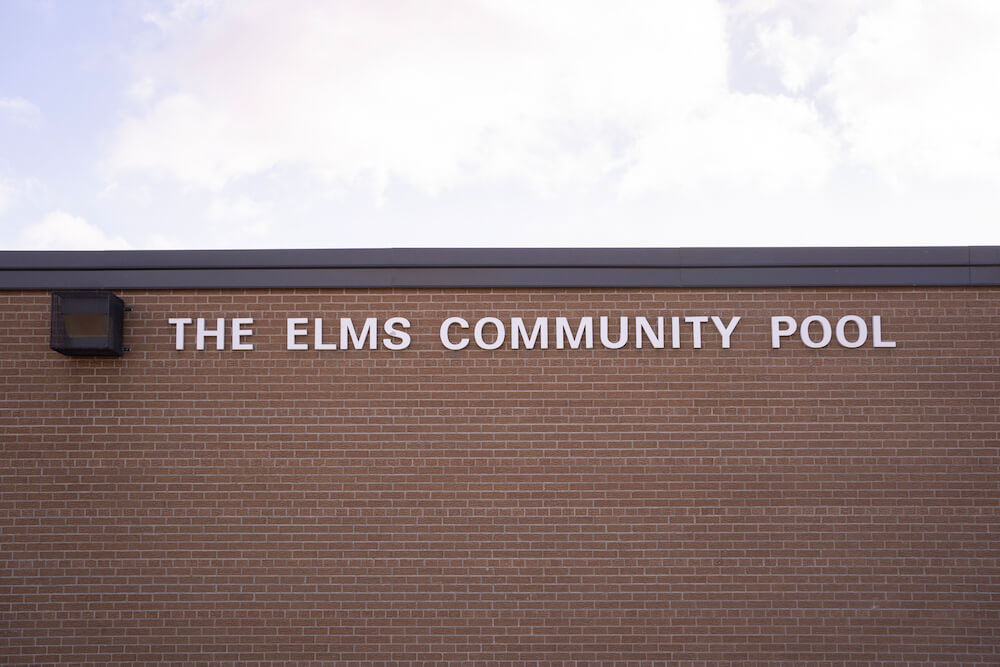 There are many shopping opportunities in The Elms. Rexdale Plaza, on Rexdale Boulevard, has an impressive Asian supermarket. Besides a supermarket, the plaza includes bargain and discount stores, sportswear, and children's clothing shops. You will also find a women's health club, professional offices, and the Northern Elms Public Library in the plaza. If you travel along Islington Avenue or Albion Road, you will find several small shopping plazas that hold a variety of stores, as well as culturally diverse restaurants and food stores.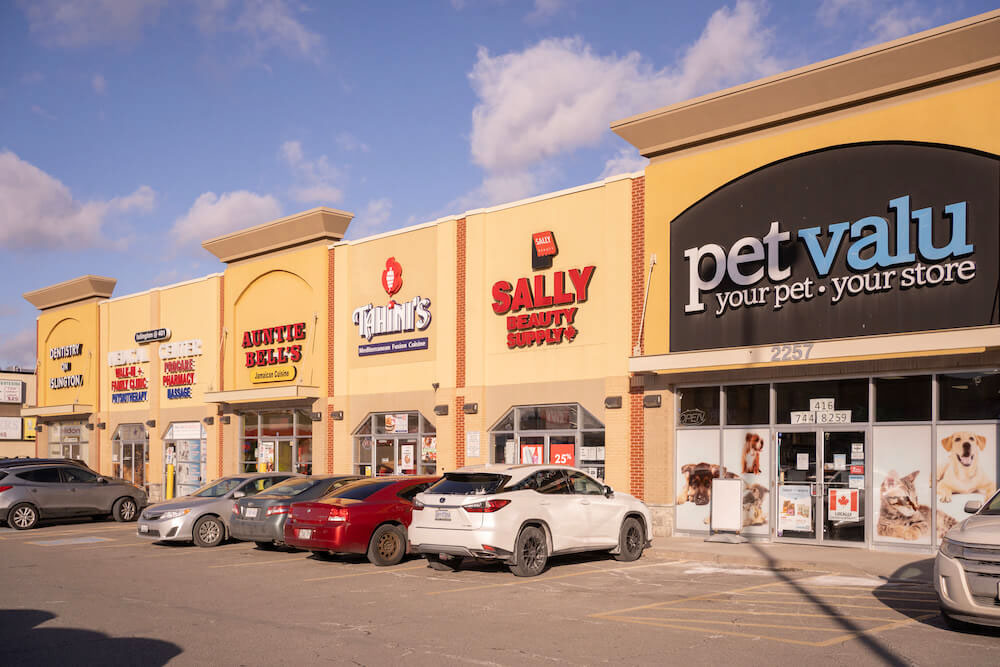 Enjoy a truly cultural experience while dining in The Elms. There are several shopping plazas on both Albion Road and Islington Avenue that have restaurants and ethnic food shops. If you are looking for classic fast-food venues like McDonald's, Tim Hortons, or Subway, you will find them all here. For something more, you can try the highly rated Benares for some Indian cuisine. If you are looking for a bar or Canadian food, there is the Beer Bistro.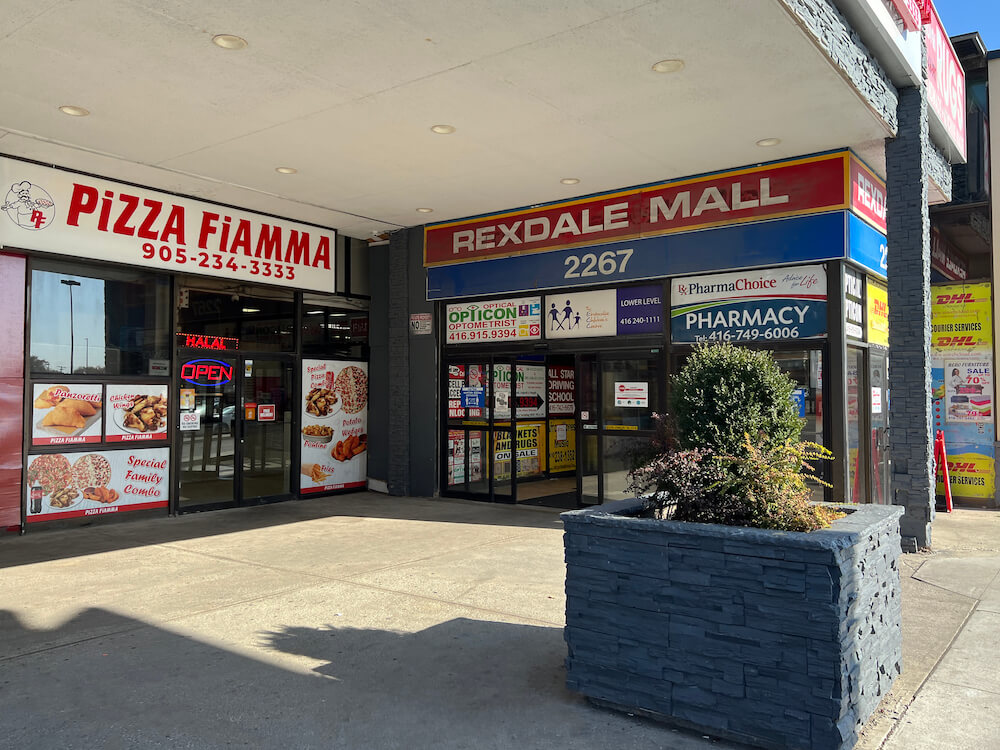 Scenic parks are easy to find in The Elms. You have Pine Point Park at the south end of the community, a multi-use park with an arena, banquet hall, tennis courts, sports field, outdoor pool, and a banquet hall. It also has a playground, an outdoor hockey rink, and the start of a 1.7-kilometre trail that runs across Berry Creek and the Humber River. 
You'll find Berry Creek Park in the centre of the neighbourhood. It's a watershed of the Humber River Valley and here you can enjoy a paved walking trail and a children's playground. Another beautiful park is found off Albion Road in the north end of the community. West Humber Parkland Trail has a 5.5-kilometre paved trail that will bring you to the Humber Arboretum where you can discover a variety of wildlife and plants. Across the road from West Humber Parkland Trail is Summerlea Park, which has tennis, baseball, playgrounds, and a seasonal ice rink.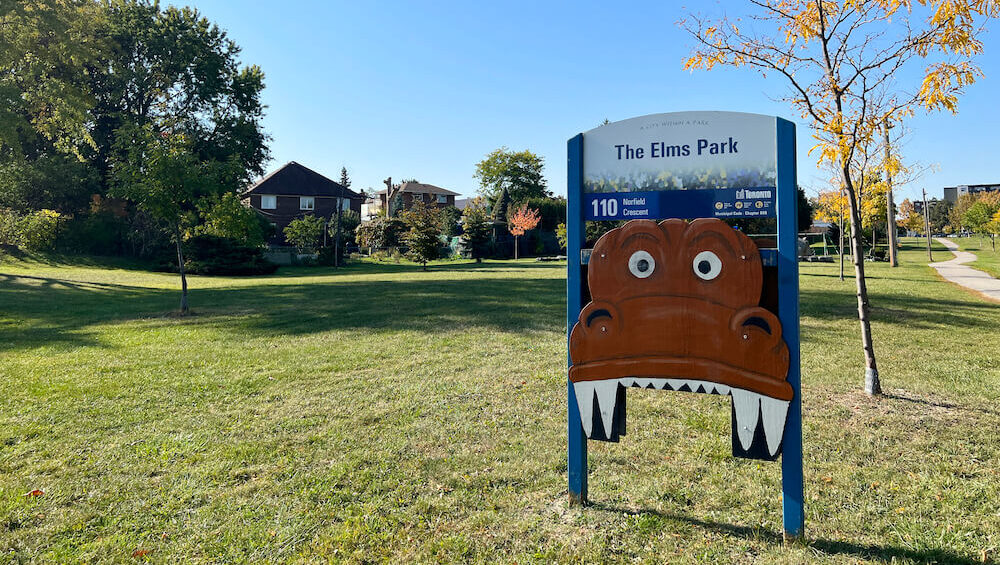 The Elms community has recreational opportunities for everyone. There is the Humber Golf Course with a par 70 course and a variety of links and valley land holes. The Pine Point Arena, part of Pine Point Park, hosts the Etobicoke Hockey League, figure skating club, and ball hockey. The Pine Point Banquet Hall holds a variety of business, cultural and social events. Here you will also find tennis courts, playgrounds, an outdoor hockey rink, and trails. Another beautiful and enjoyable park with playgrounds and trails is the Berry Creek Valley park. At Elms Community School, you will find an indoor pool for swimming, gymnasiums, and programs for all ages. You can learn ballet, piano, gymnastics, and drama at the school, and they offer summer camp.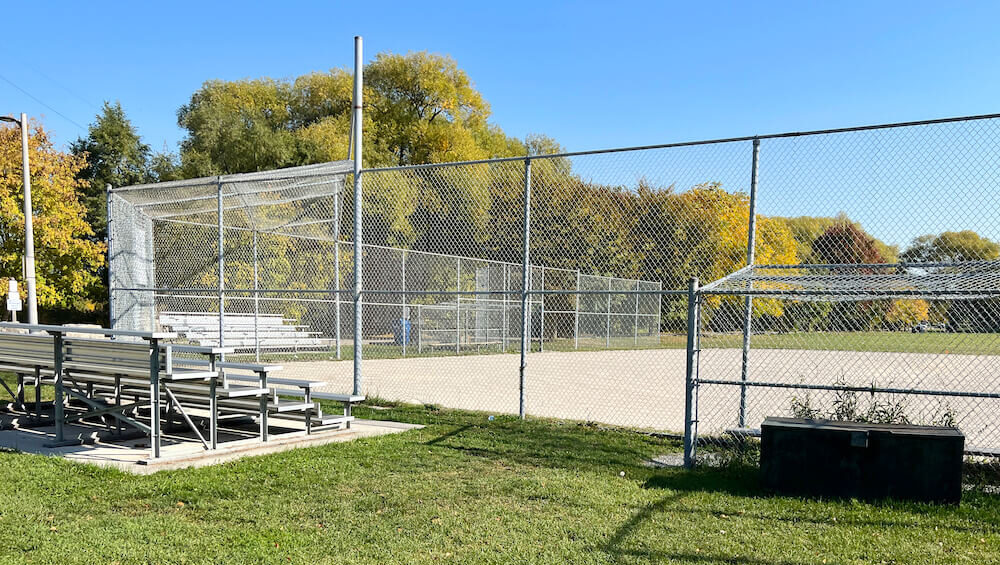 Residents have Islington Avenue and Albion Road bus lines, which connect to Islington Station on the Bloor-Danforth subway line. You're only five minutes to Highway 401, and 10 minutes to other highways. The hospital and Toronto Pearson International Airport are just 15 minutes away. If you're looking for a mall, TTC Station, or the GO Bus or Train Station, you only have to travel 20 minutes to reach them.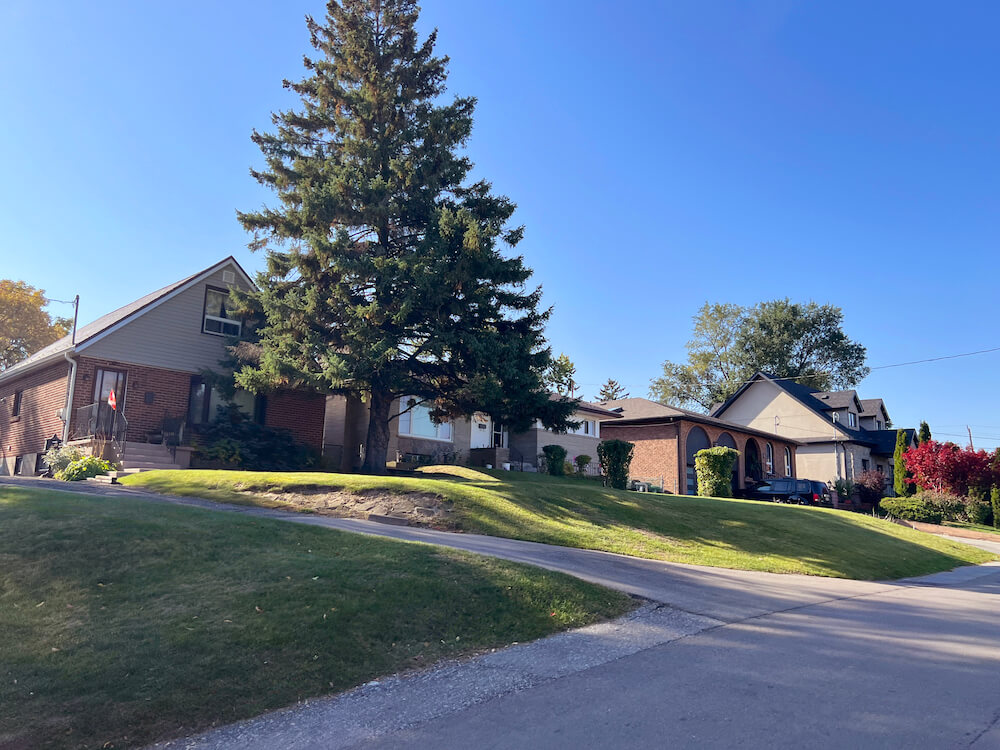 The Elms is a community whose residents come from diverse cultural and economic backgrounds. The abundance of nature and recreational activities, as well as the easy access to shopping and highways, allows the community to thrive and grow. Even with the presence of the occasional airplane overhead, you will still enjoy the treasures this Humber River Valley neighbourhood has to offer.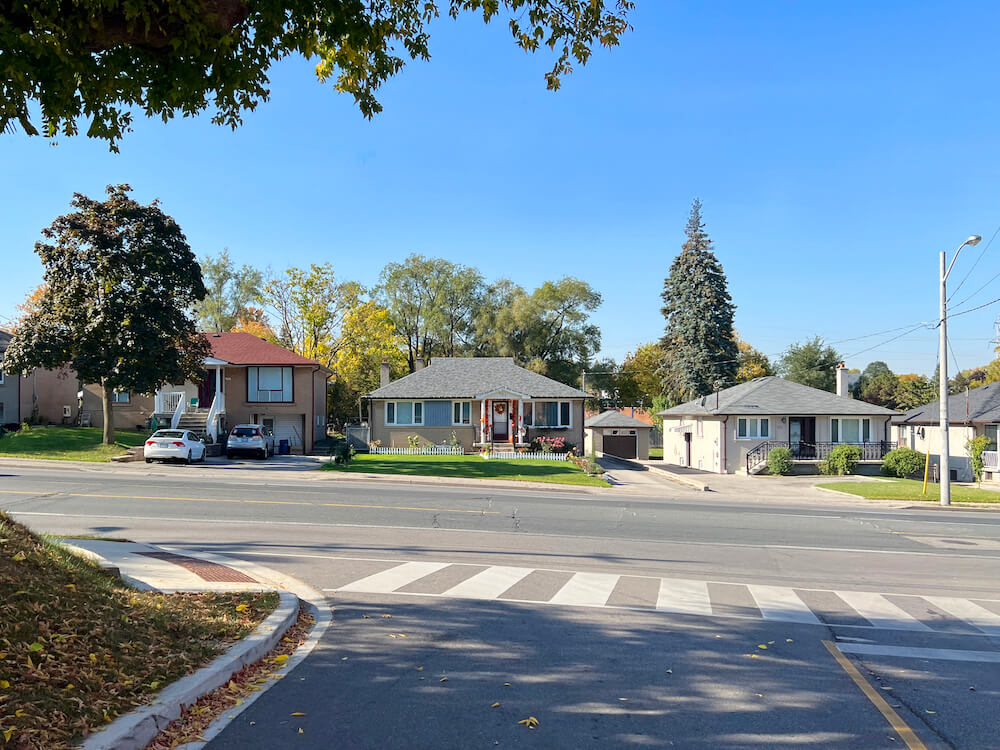 Frequently Asked Questions
What are The Elms known for?
A scenic, tranquil neighbourhood with cultural diversity and various community programs. The beautiful parks and landscaped lawns add to the neighbourhood's atmosphere.
Why is it called The Elms?
The neighbourhood is named after the Elms Golf Club, which once held the land north of Hadrian Drive, between Islington Avenue and Albion Road.