Milton
Milton is a great town with modern communities and stunning natural spaces. Each year it holds a huge fall fair, and there are also heritage centres with educational programming. The town has several large malls conveniently located for everyday shopping. There are also high-quality sports facilities for people living an active lifestyle. Additionally, if you enjoy the outdoors you'll be thrilled to know there are many conservation areas near Milton.
History
Indigenous Peoples including the Huron-Wendat, Anishinaabeg, and Haudenosaunee lived in the Milton area for thousands of years before European colonization. Jasper Martin was an English settler who built a mill on Milton's Sixteen Mile Creek in 1821. Soon after, other English, Irish, and Loyalist immigrants arrived and formed a community around the grist mill. The present municipality of Milton was formed in 1974 when sections of the Niagara Escarpment were added to the town.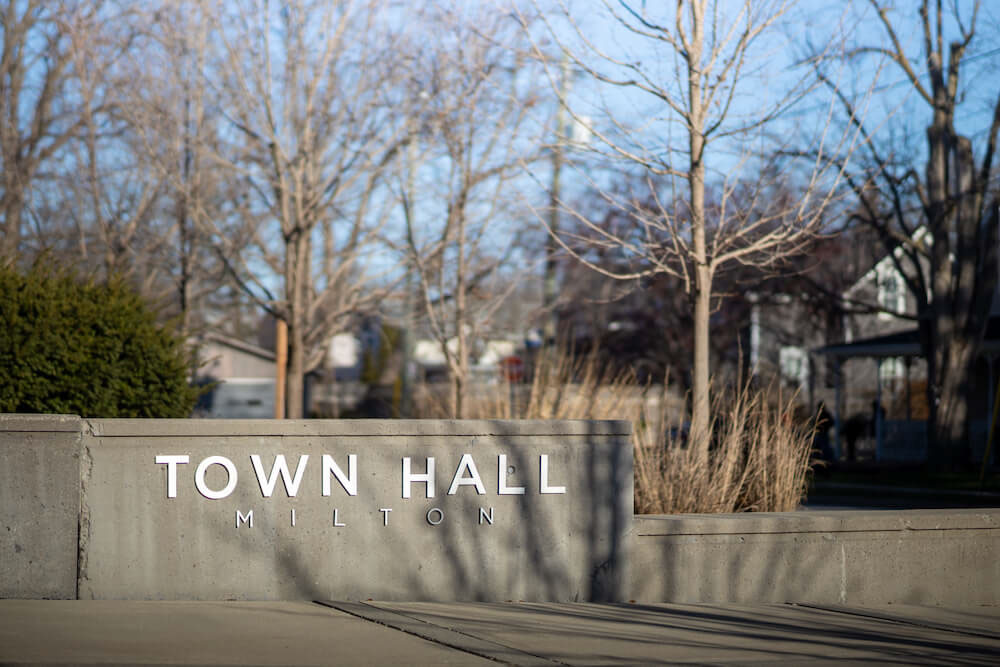 Architecture
The historic downtown of Milton has many preserved buildings from the 19th and 20th centuries including a stone courthouse and a brick clock tower. Most of the town lies south of Highway 401, where there are several communities close to shopping malls and recreation centres. The communities have many housing types. While there are some apartments in Milton, it's more common to find bungalows, row houses, and two-storey, detached homes.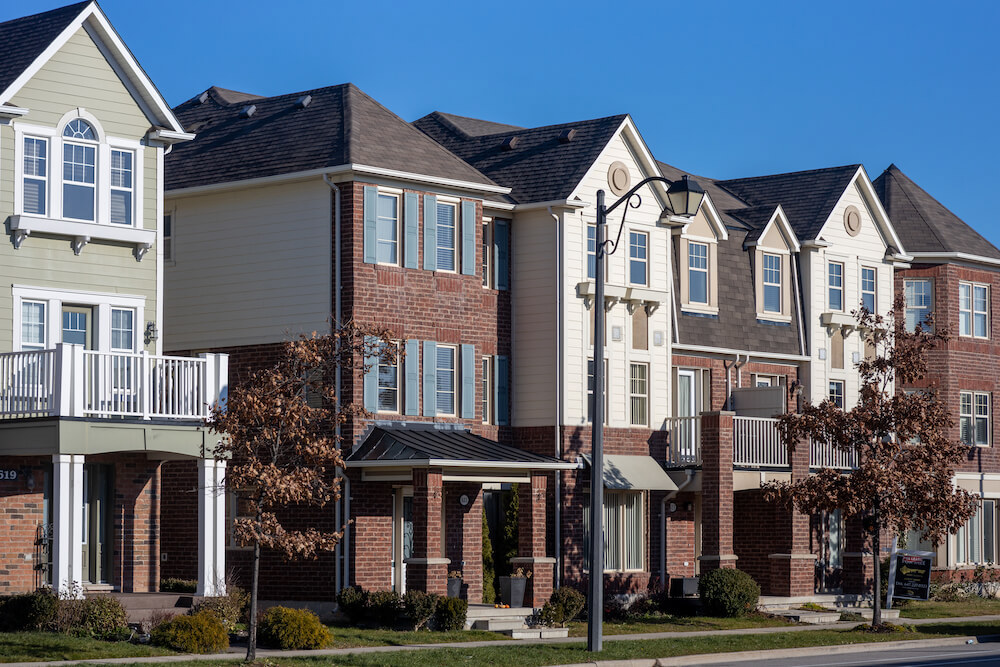 Things to Do in Milton
Every year Milton holds a three-day Fall Fair celebrating the town's agricultural history. The fair has a midway with carnival rides, a horse show, fruit and vegetable competitions, and local food vendors. Milton Mall is a central shopping destination with grocery and clothing shops. Many of the town's restaurants are west of here on Main Street East. There's another large commercial area near Highway 401 called Milton Square.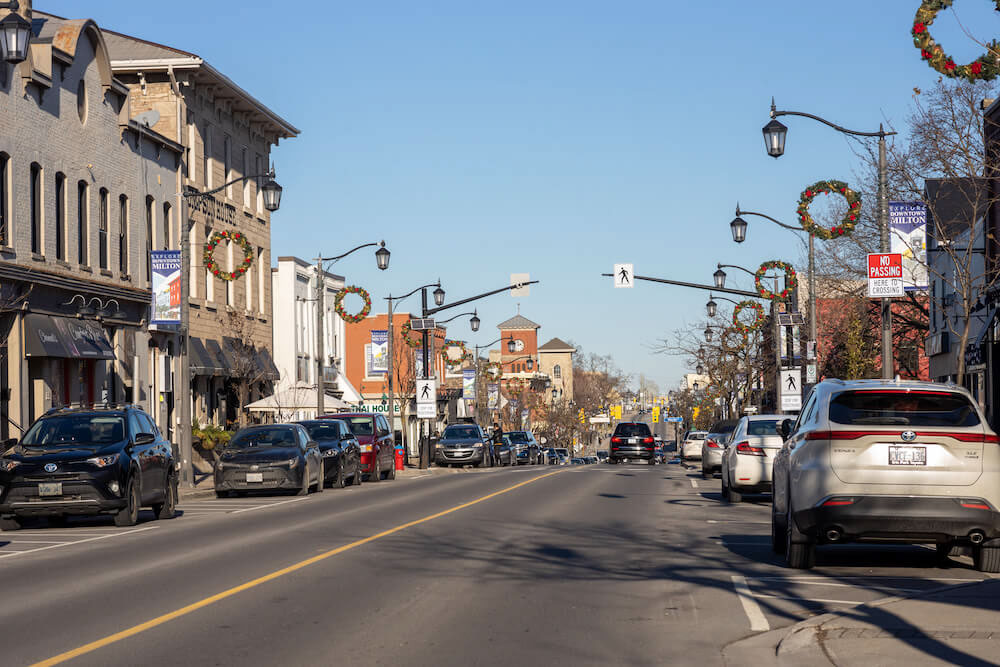 Parks & Recreation
Milton is next to many large and beautiful conservation areas like Rattlesnake Point. This park has a gorgeous lookout where you can see turkey vultures hovering on warm air thermals. Not far from here is Hilton Falls Conservation Area, which has a large waterfall next to the ruins of an old mill. Closer to town, Milton has a large sports centre with both indoor and outdoor facilities. Outdoors there is a skate park and beach volleyball courts and inside there is a pool and skating rink.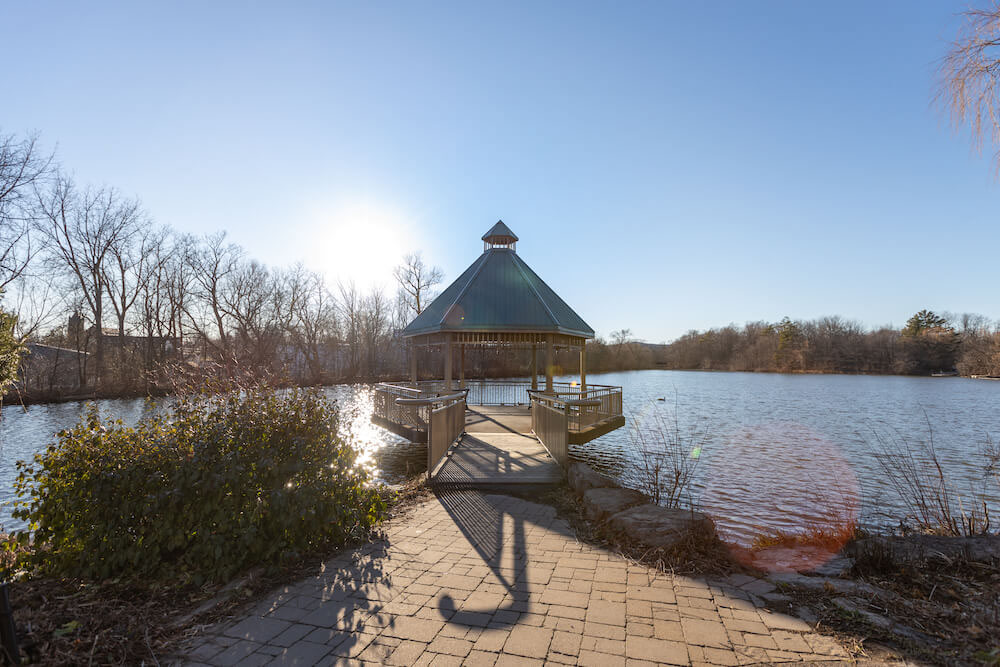 Transit & Commute Times
Drivers commuting to downtown Toronto will head east of Milton on Highway 401. In about 25 minutes you merge onto Highway 427 going south. After another 10 minutes, you get onto the Gardiner Expressway, from where you can exit into downtown Toronto. The trip takes around 50 minutes. If you don't have a car, you can take a bus from Milton GO Station, which will drop you off at Union Station in downtown Toronto in less than an hour and a half.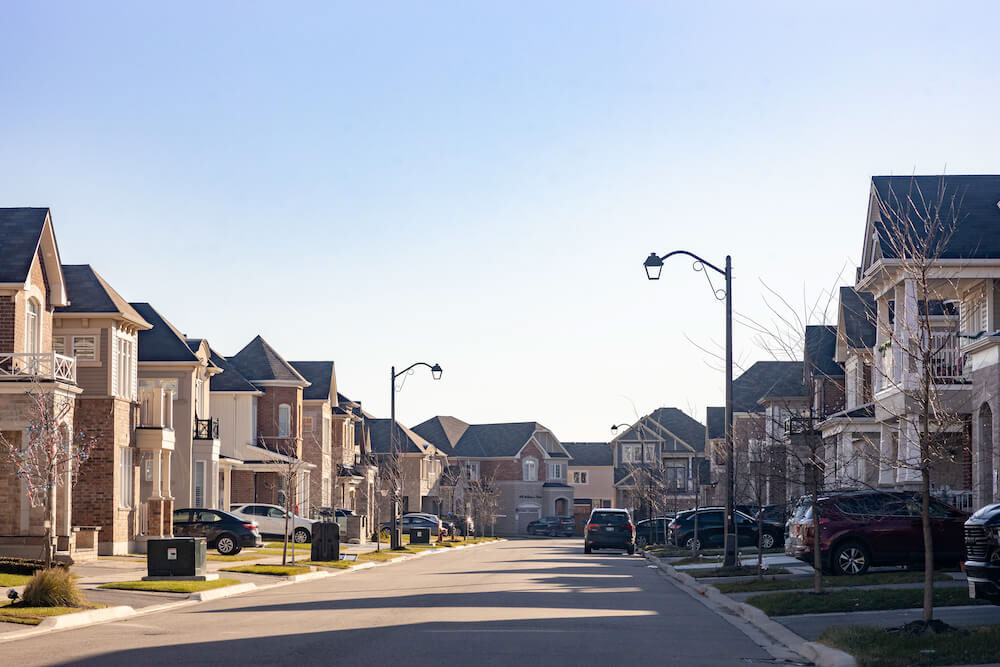 A Fast-Growing Municipality
This is a great town for people who enjoy a small-town atmosphere but also want modern amenities and services. Milton has plenty of malls and recreational facilities within a short drive's distance from its neighbourhoods. Furthermore, the town is close to scenic conservation areas with hiking trails and plenty of wildlife. This is a great place for commuting to Toronto considering how the drive takes less than one hour and public transit takes less than an hour and a half.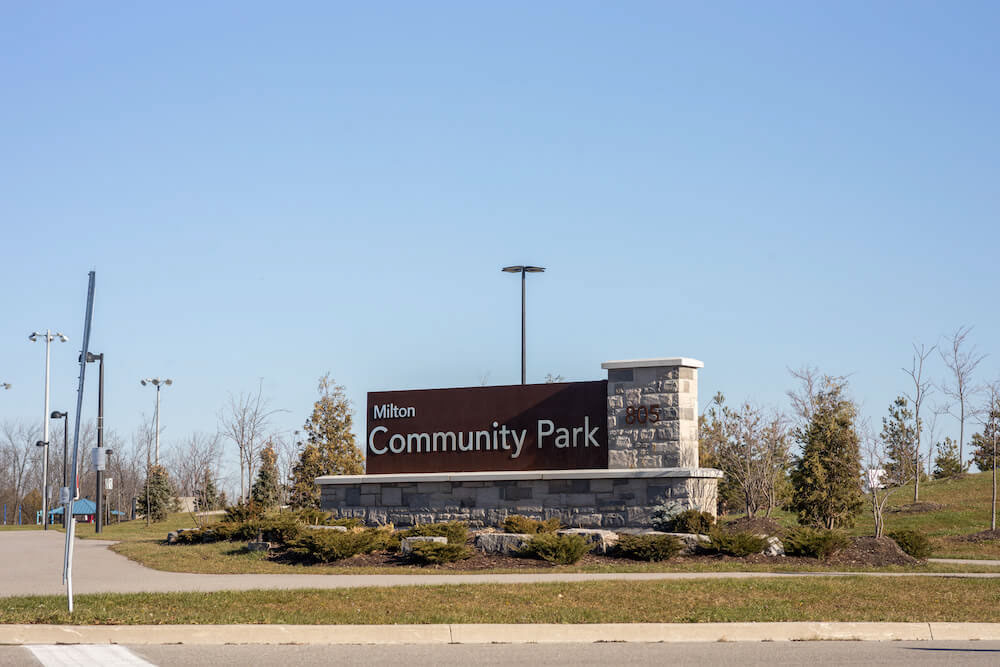 Frequently Asked Questions
What is Milton known for?
Milton is close to beautiful parks with waterfalls, lookouts, and ruins of old mills.
Why is it called Milton?
It's named after the mills that established the town's earliest industry.
How big is Milton?
The area of Milton is around 363 square kilometres and the population is 110,000.
Featured