Timberlea, Milton Neighbourhood Guide: The Heart of Milton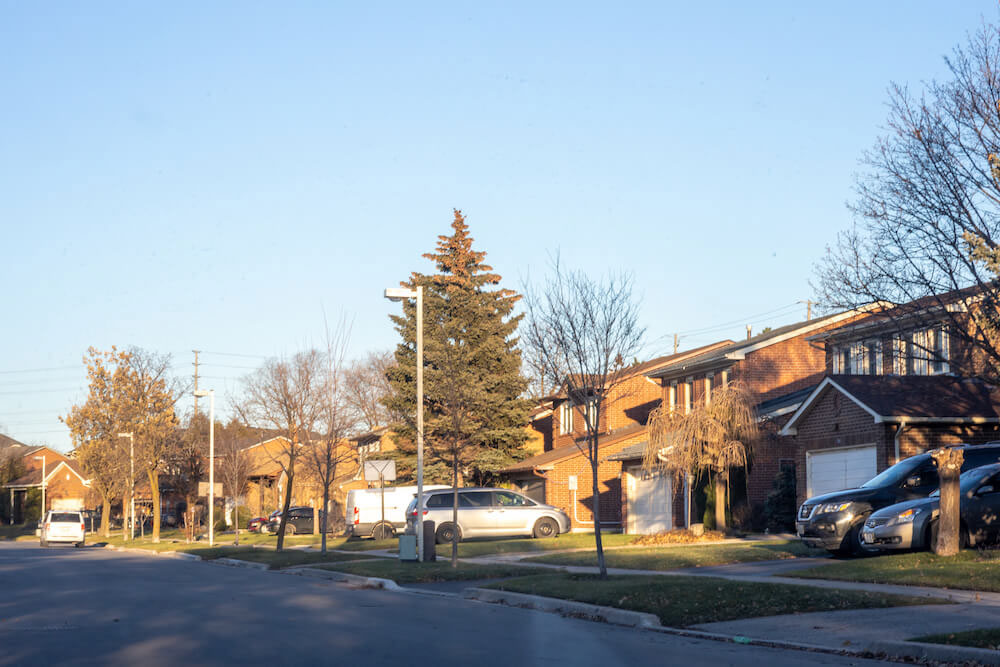 Neighbourhood At a Glance: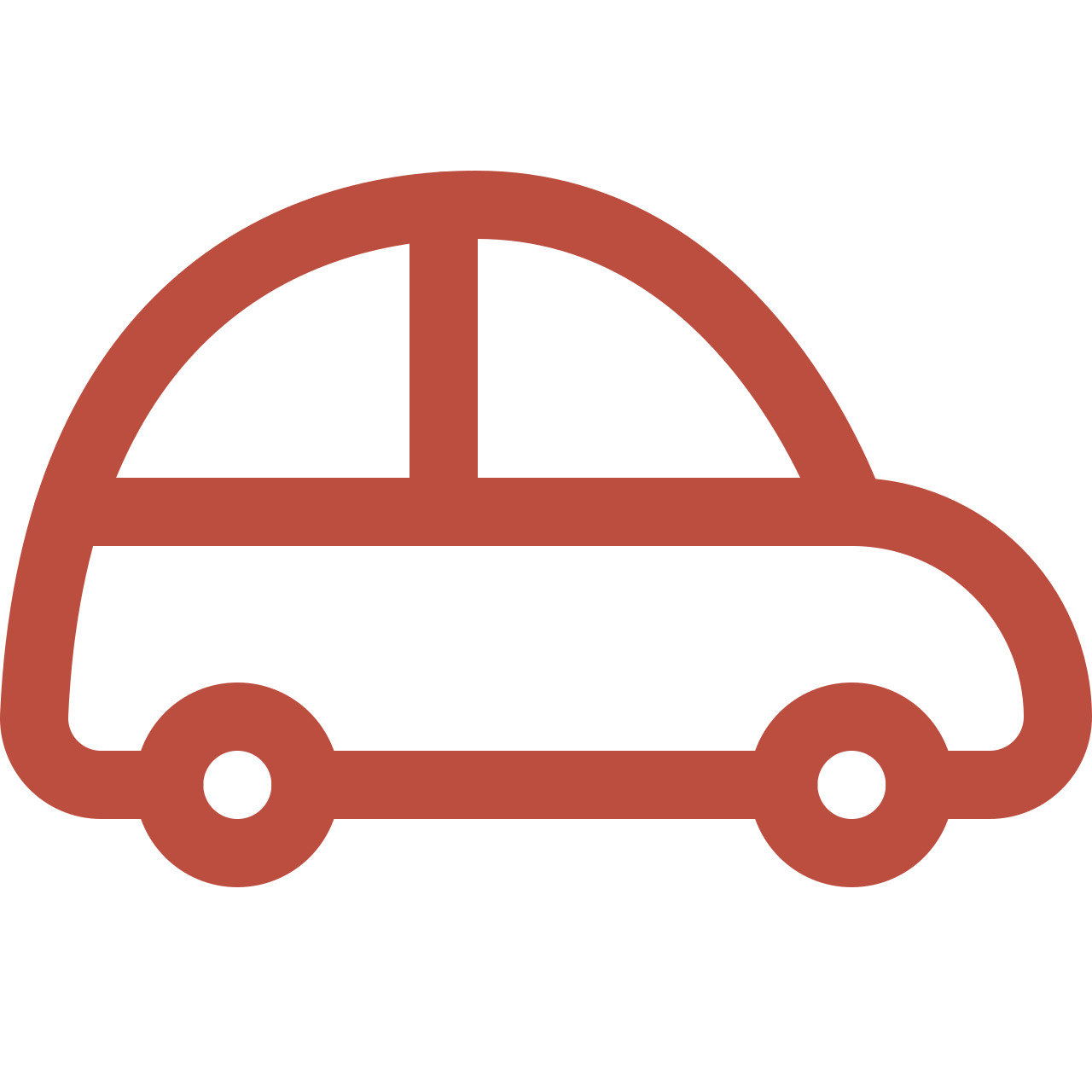 Average Commute Time
Union Station can be reached in about 45 minutes by car and an hour and a half from Milton GO Station.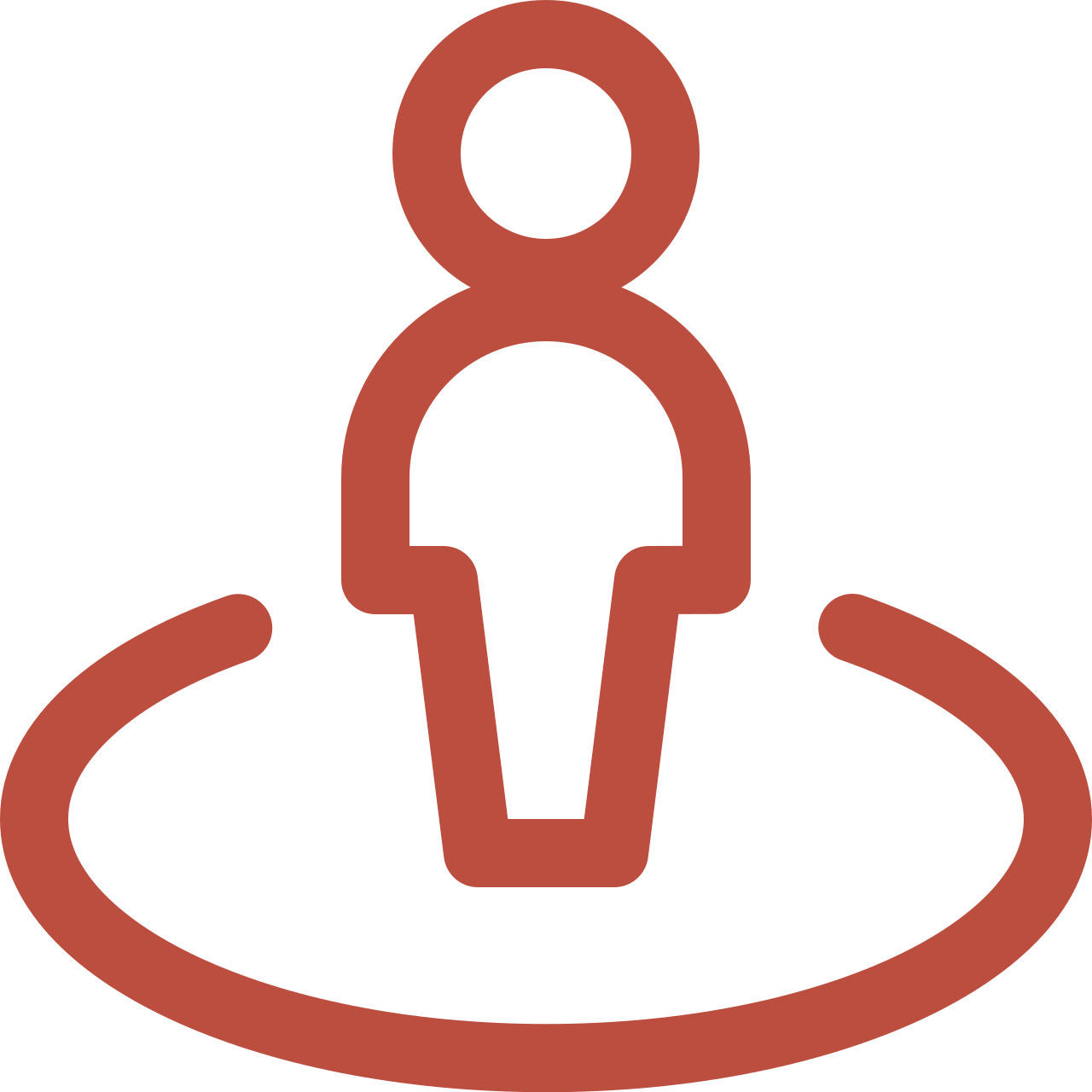 Lifestyle
This neighbourhood is very family-oriented and central to everything.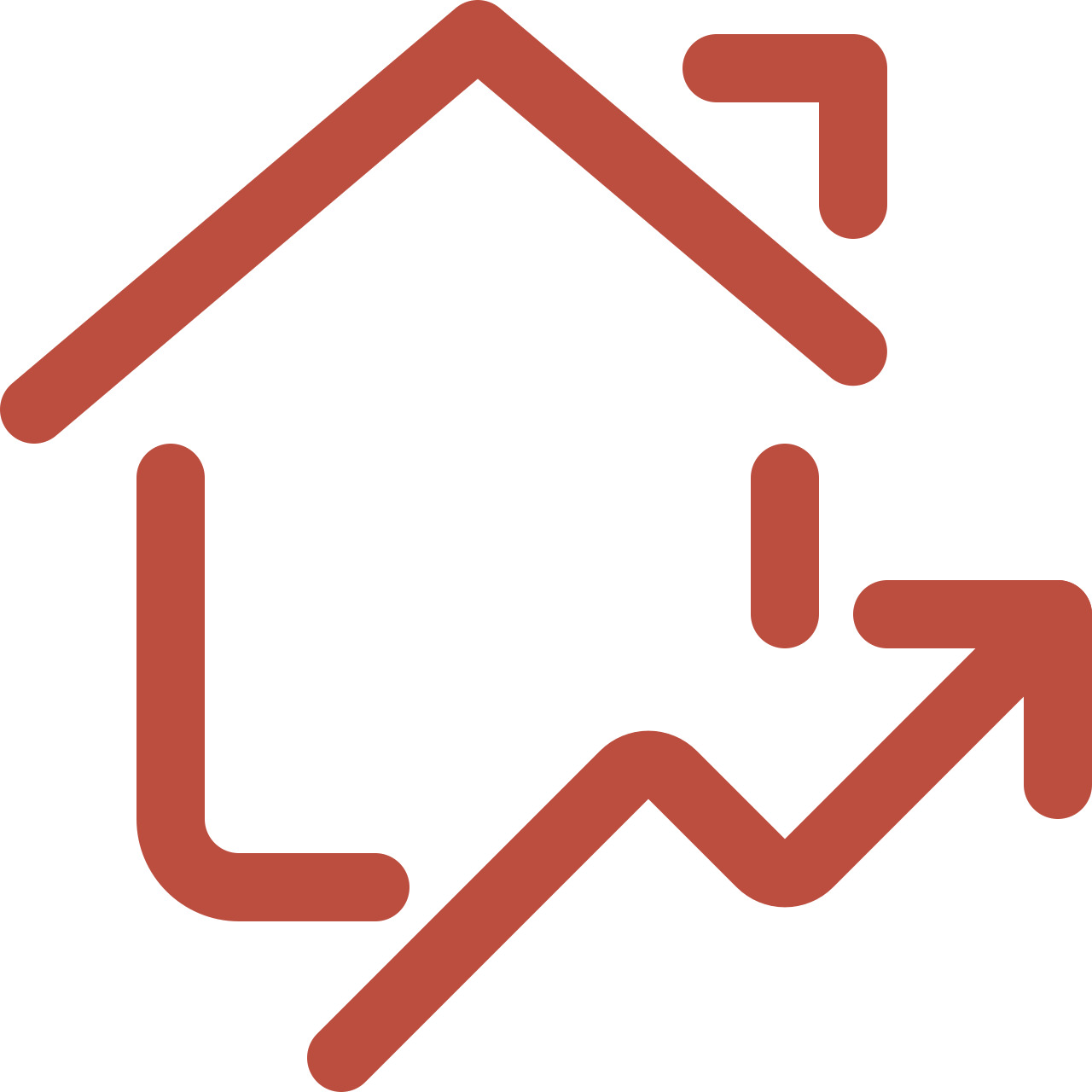 The Housing Market
Mainly large detached homes on expansive lots.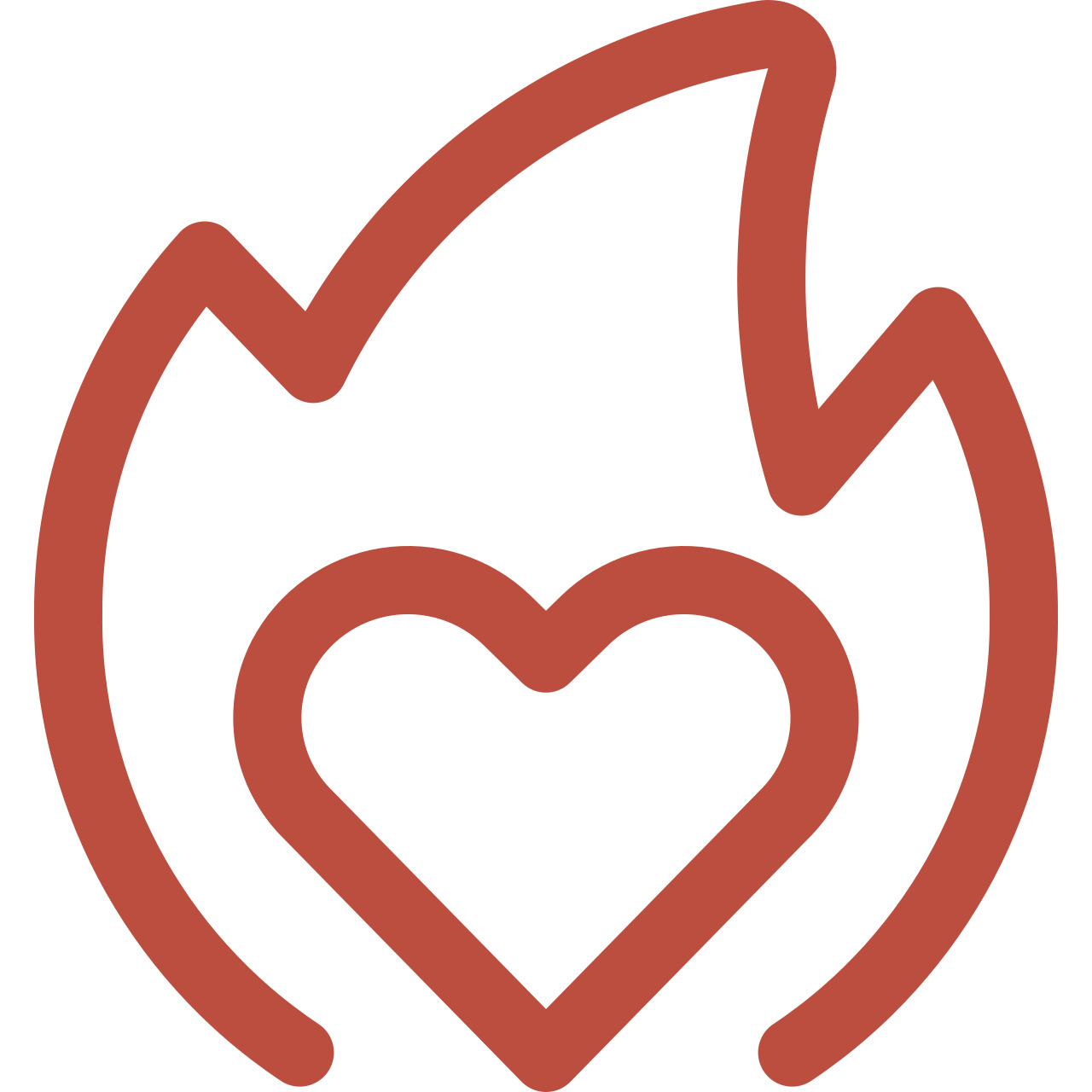 What You'll Love
The nearby amenities and large houses.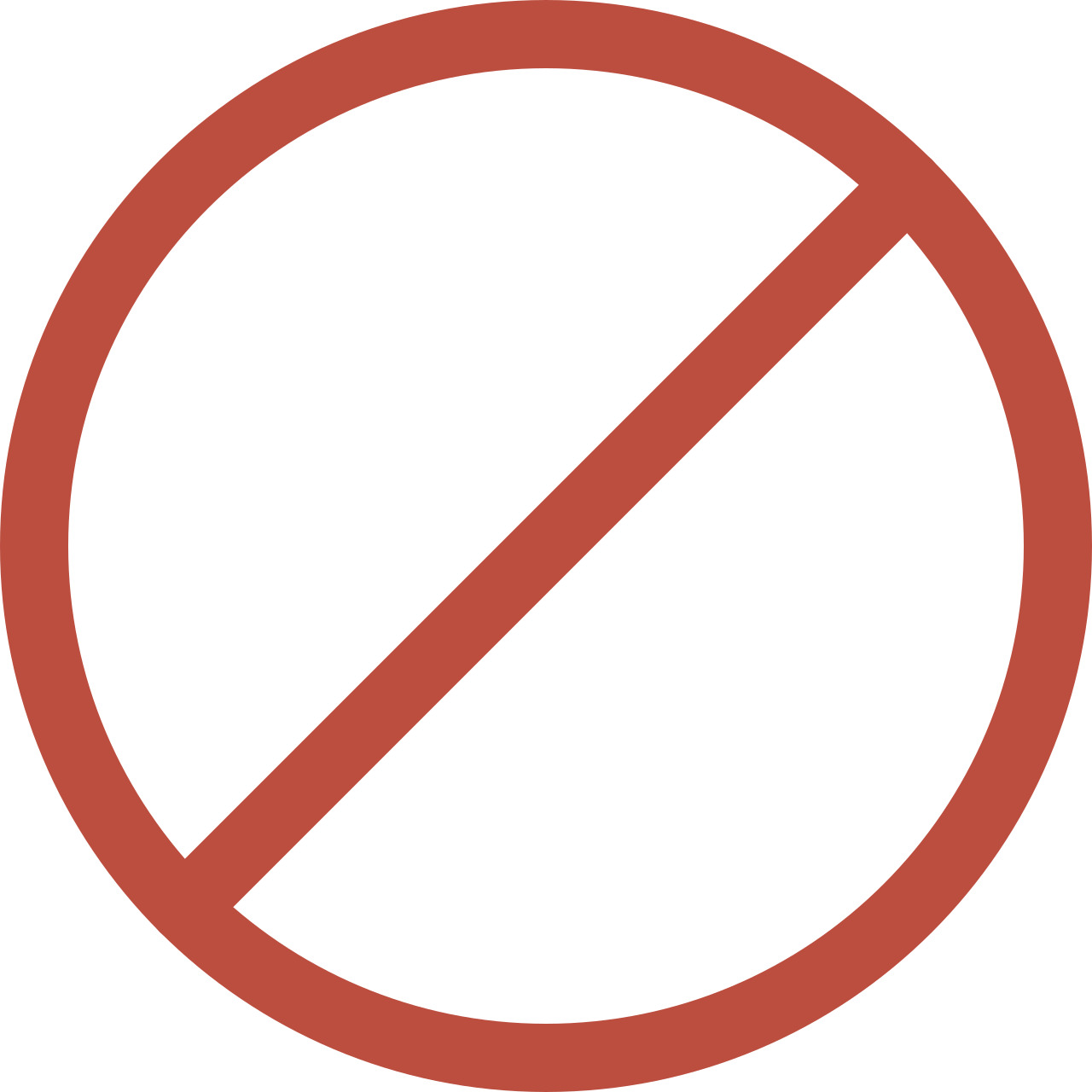 What Not To Expect
Don't expect it to be too busy.
Known for deep lots and mature tree-lined streets with private yards, Timberlea is one of Milton's most sought-after neighbourhoods. In the older part of Milton, it's bounded by Main Street to the North, Derry Road to the south, Ontario Street to the west, and Thompson Road to the east.
Timberlea is a highly accessible, family-oriented neighbourhood with easy access to parks, schools, shopping, transit, and recreational facilities. It's also home to the Ernest C. Drury School for the Deaf.
Considered to be a part of Old Milton, Timberlea is very central and borders nearly every other neighbourhood in Milton. The community is also included in the boundary for some of the best schools in the surrounding areas and is nearby various popular downtown restaurants.
The development of Timberlea began in the late 1970s, and residents show genuine pride in ownership. Great tree-lined streets, deep lots, private yards, walking and bike paths all add to this beautiful quaint community. Mature woodlots and parks are also scattered throughout the neighbourhood.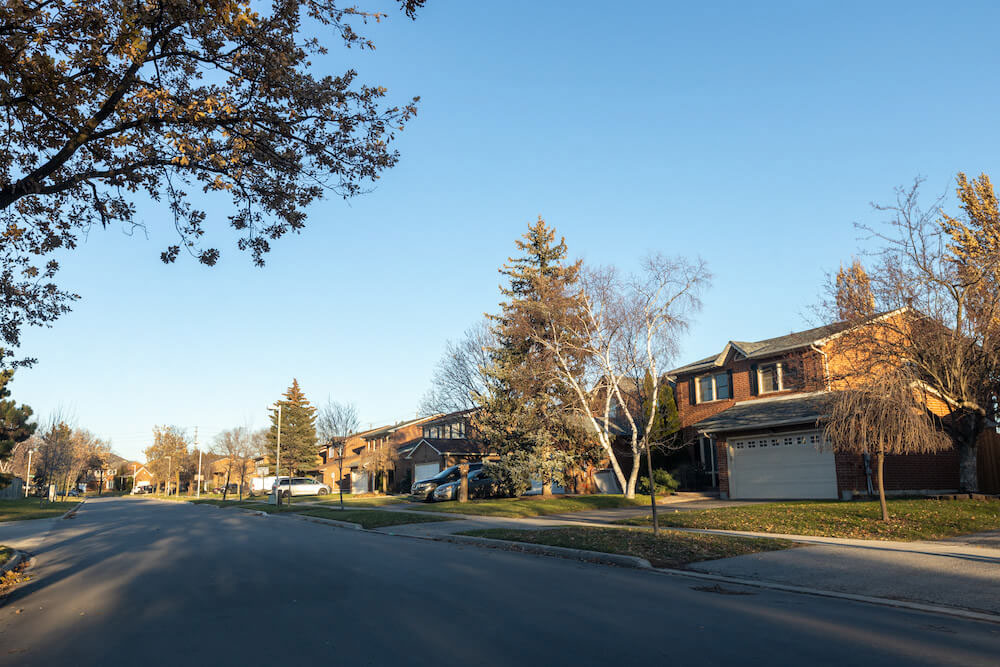 Timberlea is one of Milton's older neighbourhoods but wasn't developed until the late 1970s. In the 1800s and early 1900s, Milton was known for its vast tracts of forest and thriving sawmill industry. The name likely originated from one of the many forests that flourished here.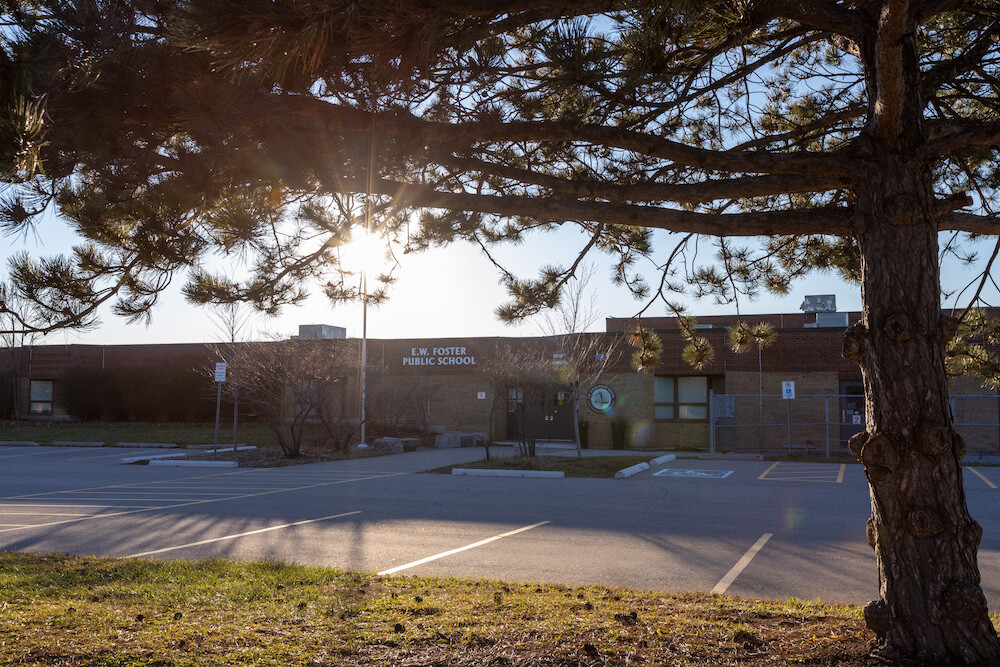 Much of Timberlea's housing stock dates back to the late 1970s and '80s when it first began development. The architectural style is mainly brick neo-colonial with long driveways and symmetrical rooflines. These are mostly large houses on wide lots; however, there are also a fair number of smaller starter detached homes on narrow lots.
On average, most dwellings have three to four bedrooms, at least three bathrooms, and a garage. On larger lots, likely upgrades include a double-car garage and a pool in the backyard.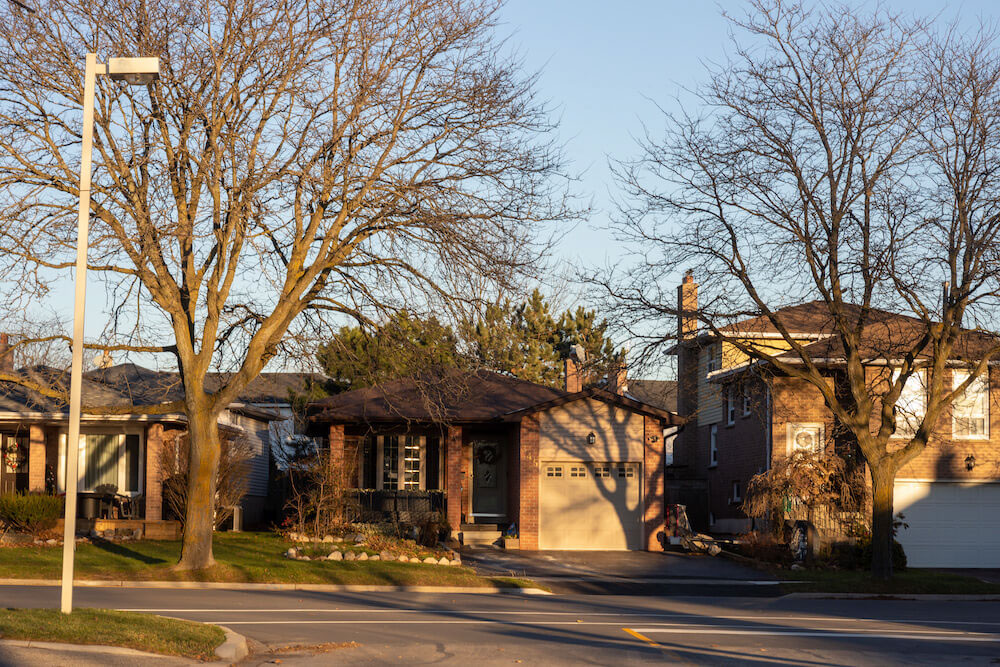 Things to Do in Timberlea
For those interested in performance art, the FirstOntario Arts Centre Milton, on Main Street East, features some of the best in the city. The centre frequently hosts a variety of events, performances, art exhibitions, and community-based programming for all ages. You should also visit the Holcim Gallery inside the centre, where you'll find a mix of exhibitions across all art mediums.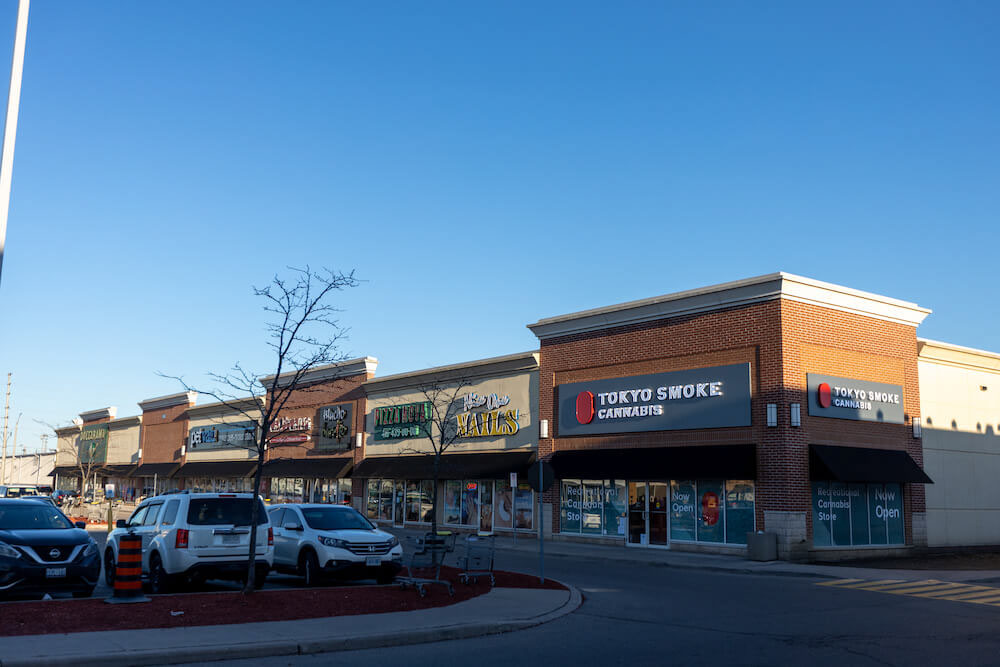 Being so central to the city, Timberlea offers a plethora of shopping opportunities for residents. Nearby amenities include two large shopping plazas on each end of the neighbourhood. Here are large grocery stores like Real Canadian Superstore and Food Basics, dry cleaners, a medical clinic, a dentist, and many restaurants. The Milton Mall is in this neighbourhood and offers approximately 50 shops to explore. Another shopping option is Milton Common, an outdoor shopping plaza with about 40 shops and restaurants.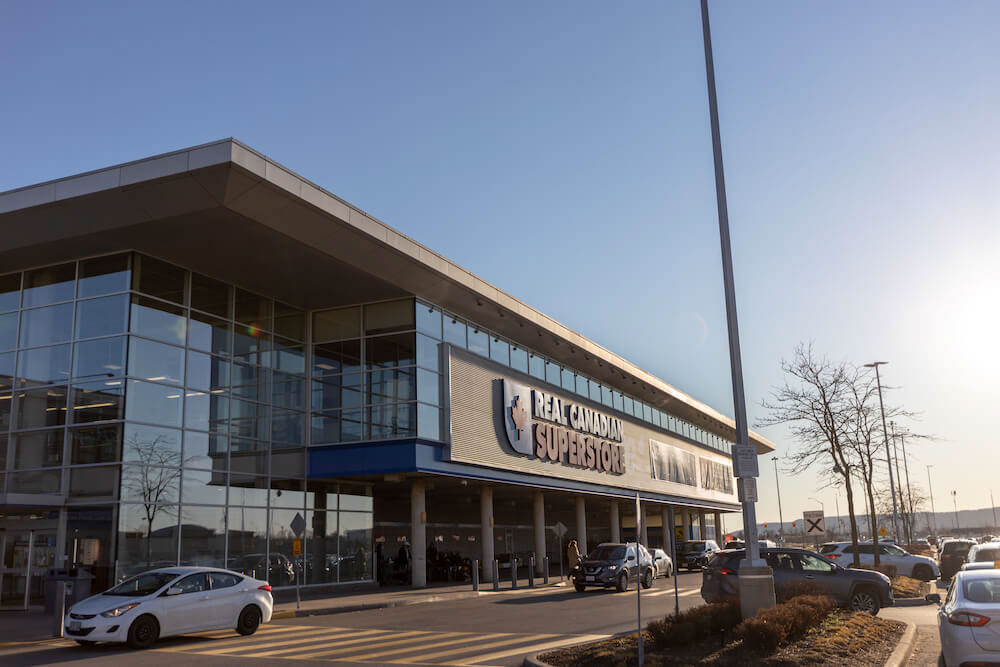 Restaurants like Koozina Mediterranean Cuisine, Kevin's Hamburger House, and Goodfella's Wood Oven Pizza are neighbourhood favourites and can be found clustered on the corner of Ontario and Main Streets.
Additionally, walking just a few blocks west you'll come across a plethora of restaurants and bars in Milton's downtown.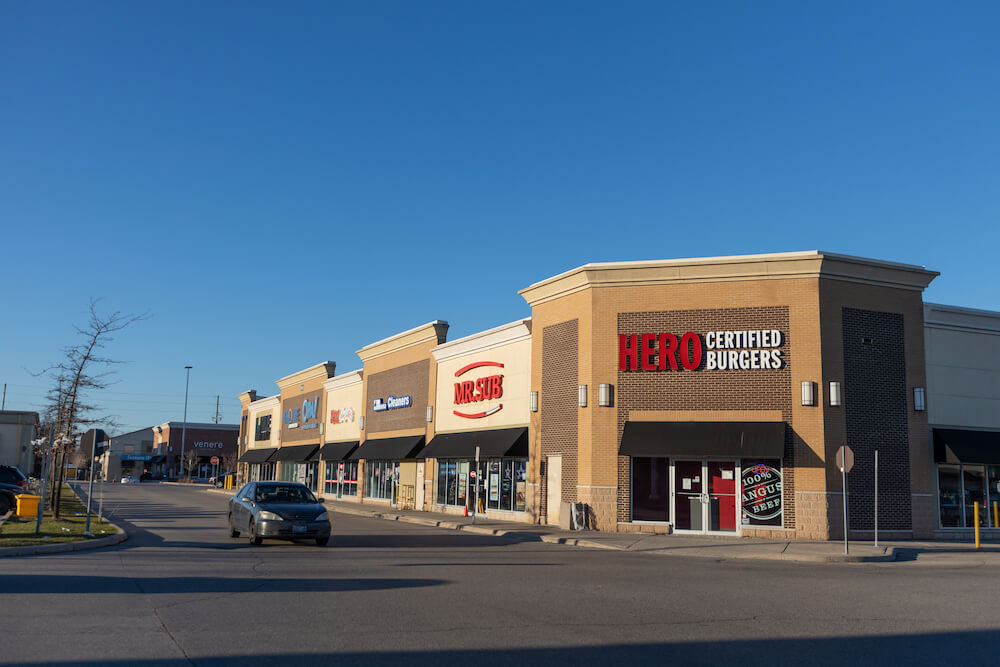 There are quite a few community parks in Timberlea. Beaver Court Park, Centennial Forest Park, Coulson Park, Coxe Boulevard Park, and Moorelands Park are great places for families to explore. Sam Sherratt Park is located at the Sam Sherratt Public School, and its playground is an excellent place for children to get some physical activity.
There is an off-road trail in Timberlea called the Sam Sherratt Trail, which begins at Laurier Avenue just east of Ontario Street. This trail winds its way through various green spaces, including 16 Mile Creek, Coxe Boulevard Park, Sam Sherratt Park, all the way to Childs Drive.
The recently redeveloped Laurier Park is on Laurier Avenue and contains a covered shelter next to the playground and a spray/splash pad. The playground area includes swings, benches, and accessible picnic tables. There are also open playfields and a walking path perfect for morning or evening jogs.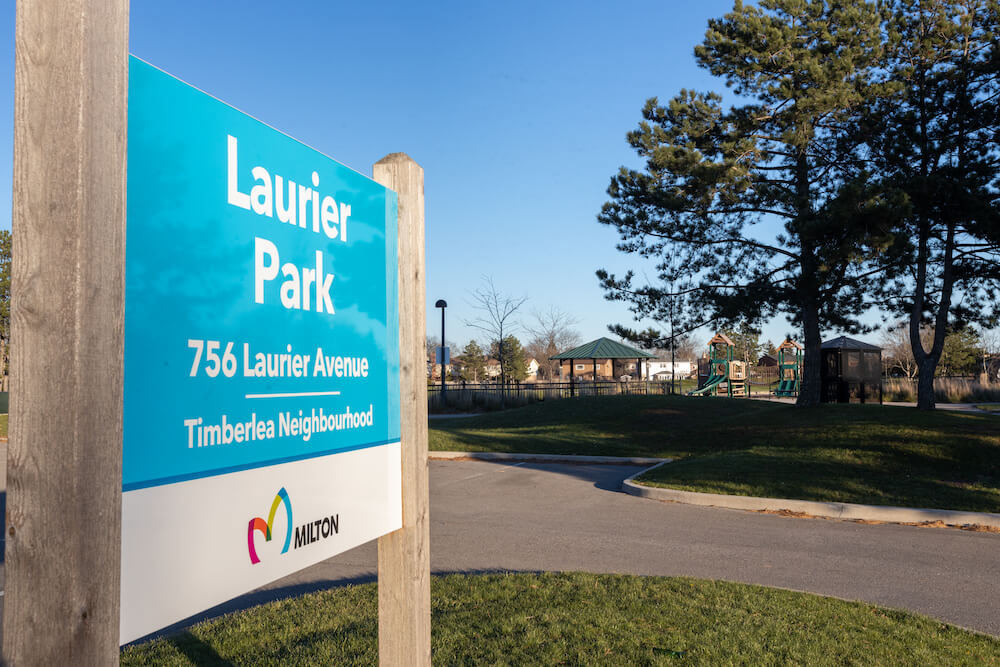 Timberlea is home to the Milton Seniors' Activity Centre, a full-service recreational facility for adults 55 and up on Childs Drive. The centre features a variety of registered and drop-in programs, speakers, clubs, and activities. This centre also organizes trips, tours to special events, and socializing for Milton's active group of adults.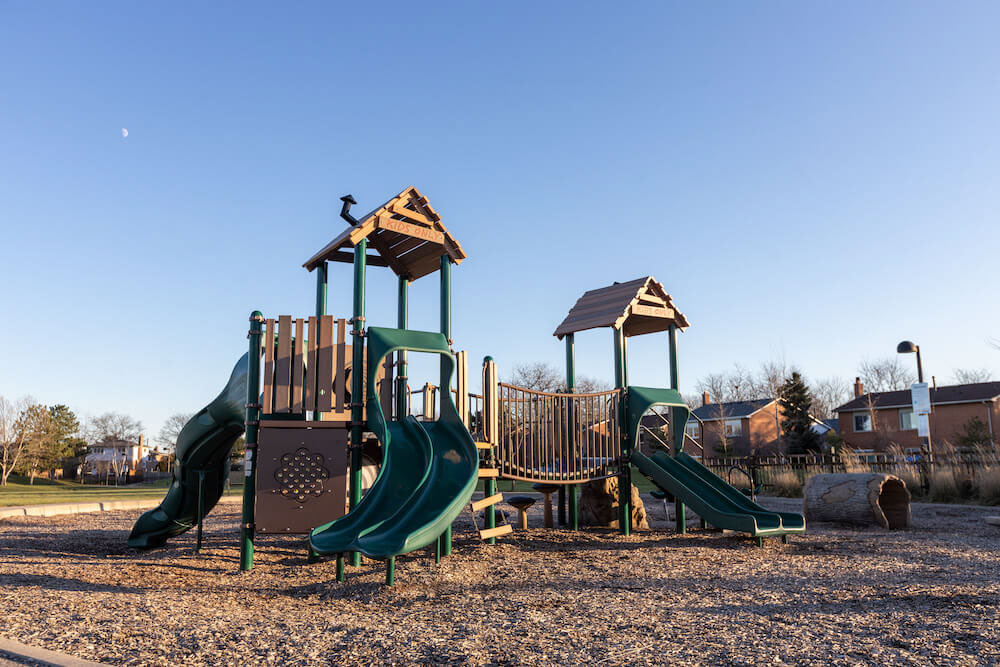 The Milton GO Station is in the northwest corner of the neighbourhood, offering commuters daily train service to Toronto. Motorists can also get into Toronto by way of the Gardiner Expressway within a 45-minute drive. There are also over 30 street-level transit stops that serve Timberlea residents.
Given its spot in the heart of Milton, Timberlea also boasts one of the best neighbourhood "foot-scores" in town. Plenty of useful amenities are not only close to Timberlea but are within walking distance. Residents of northern Timberlea can reach Milton's GO Station as well as Milton Mall on foot. Walkers feeling particularly ambitious, can reach downtown Main Street in about 20 minutes. Living in southern Timberlea shortens the walk to the shops and restaurants off Derry Road and Ontario Street.
Timberlea, Milton, is a great place to raise a family. There are convenient shopping hubs, a wealth of community activities, and fantastic parks around town. When you drive through this neighbourhood, the big beautiful trees will definitely catch your eye. There are many sidesplits and backsplits as well as some two-storey homes. Since the lots are pretty large, it's not uncommon to find homes with pools. Many homes also have long driveways with parking for up to six cars.
With some of the best schools, restaurants, and transportation options within walking distance, Timberlea really is a gem. Despite its age, Timberlea holds its own against newer areas because of larger lot sizes and more living space — both factors that make it the perfect place for growing families.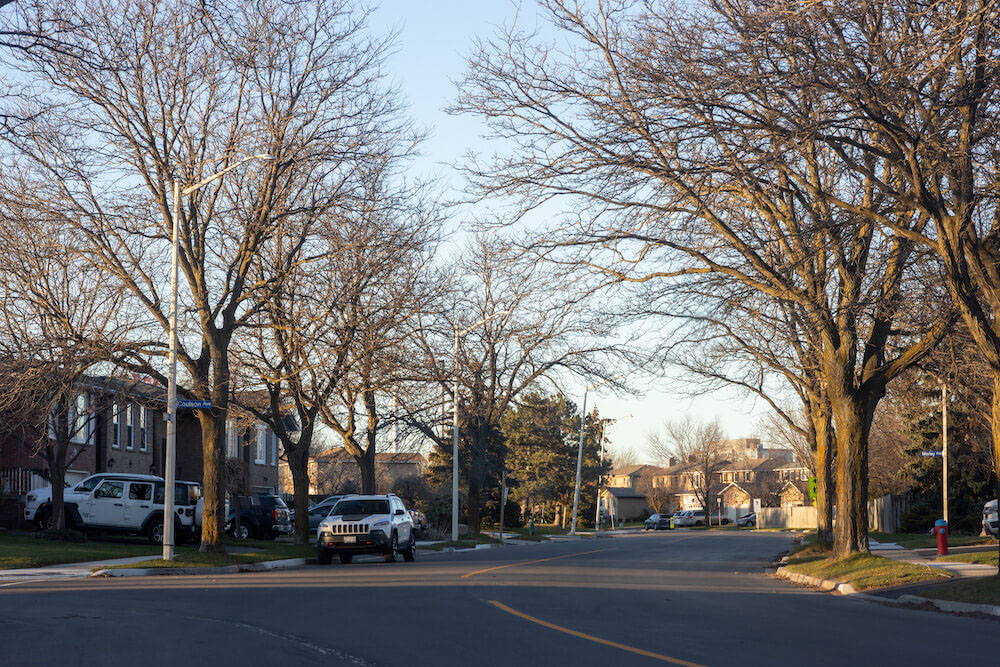 Frequently Asked Questions
What is Timberlea, Milton, known for?
Timberlea is known for being the central heart of Milton and one of the oldest neighbourhoods in the city.
Why is it called Timberlea?
Timberlea likely gets its name from an old forest in the area.