401 Business Park, Milton Neighbourhood Guide: Highway Bound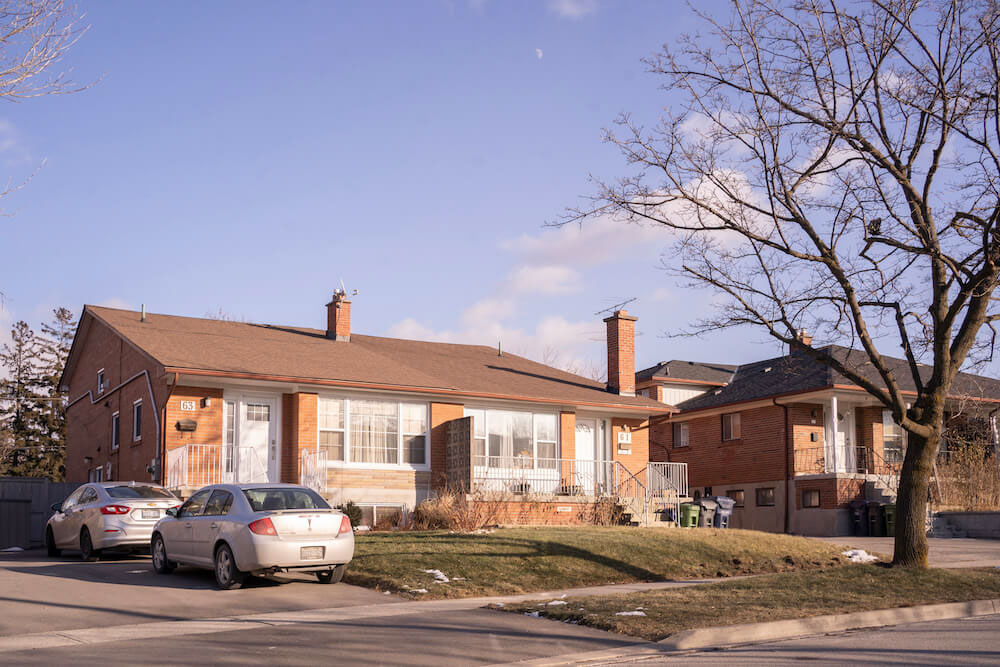 Image of 401 Business Park
Neighbourhood At a Glance: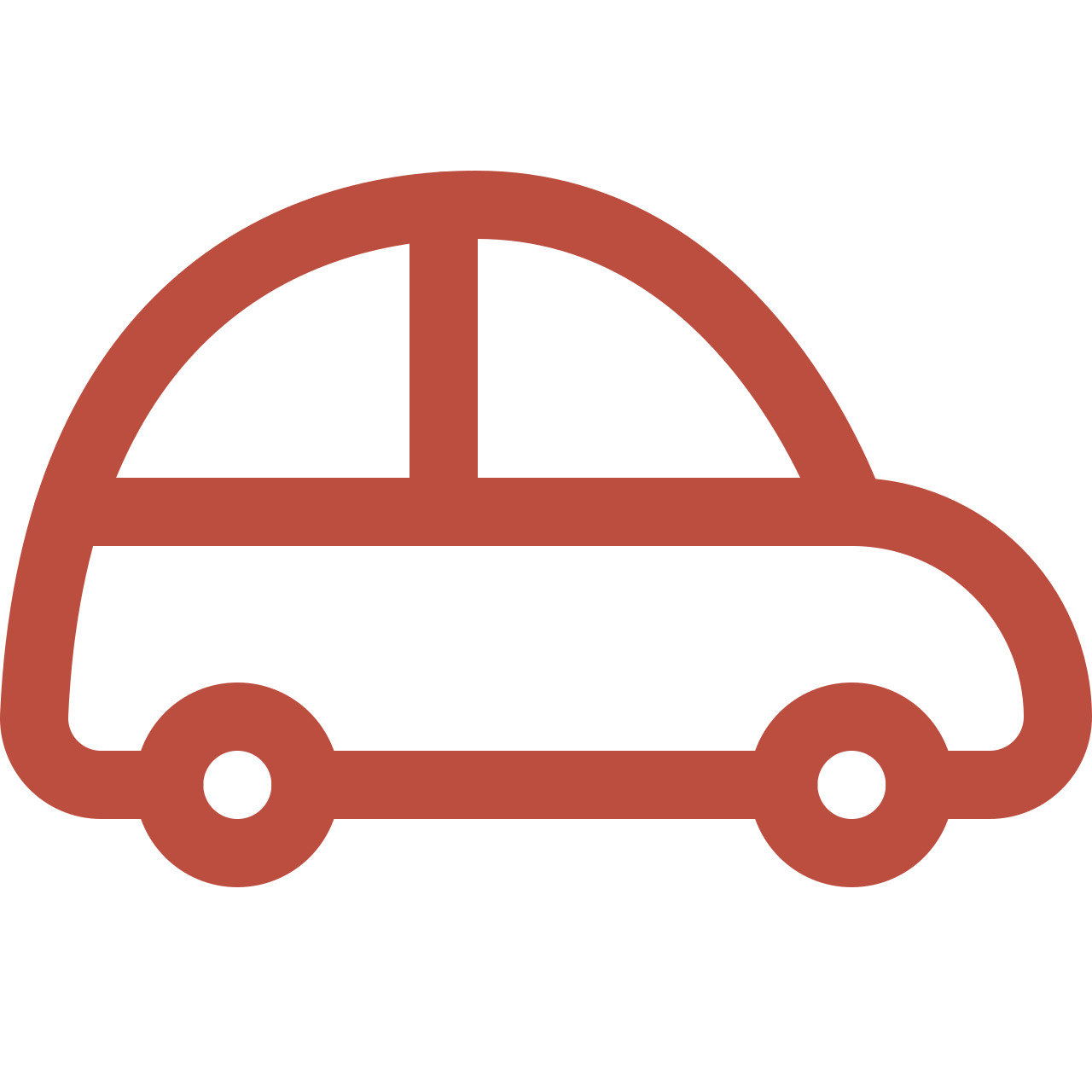 Average Commute Time
Union Station can be reached in under an hour by car and around two hours by public transit.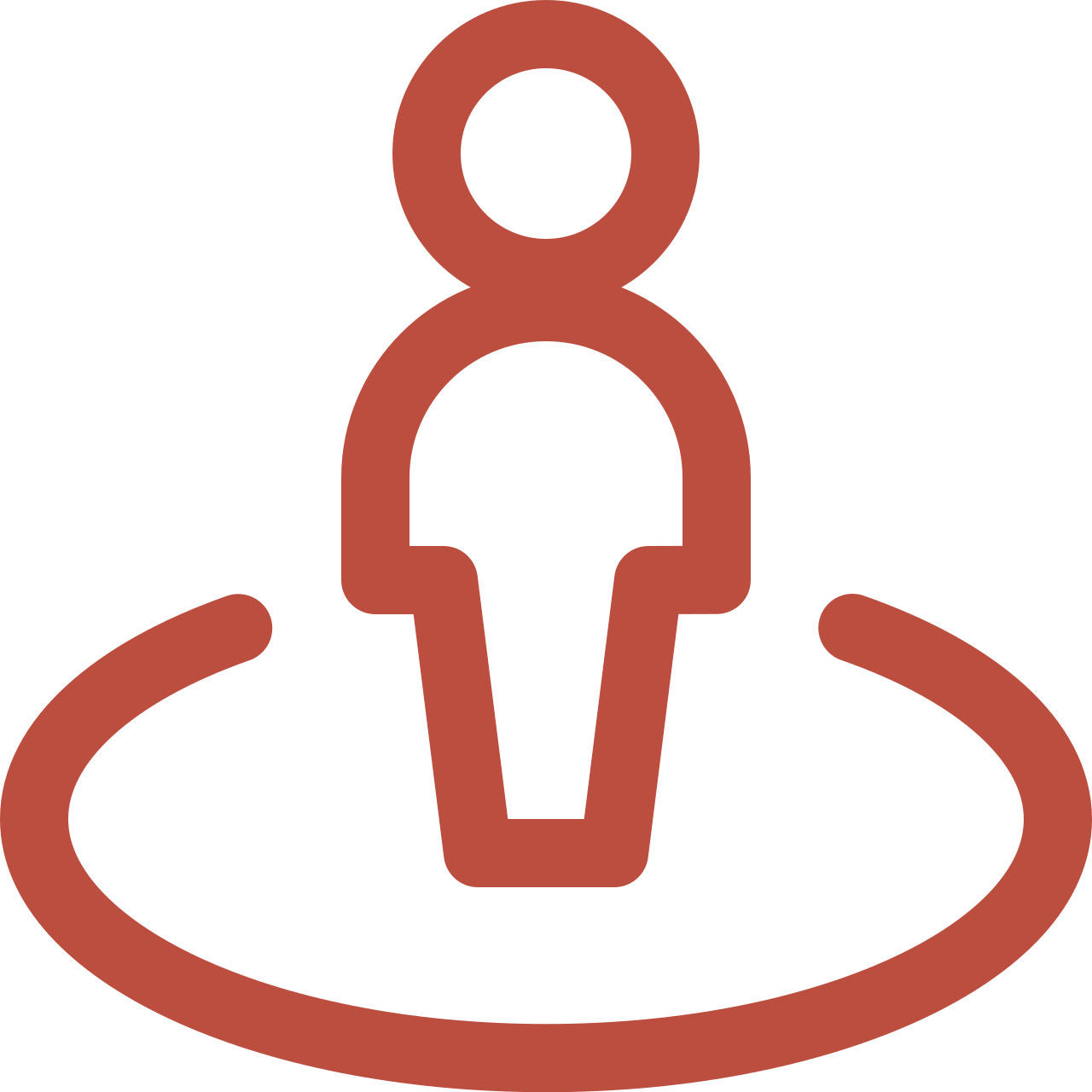 Lifestyle
A working community close to Highway 401 and Milton's downtown.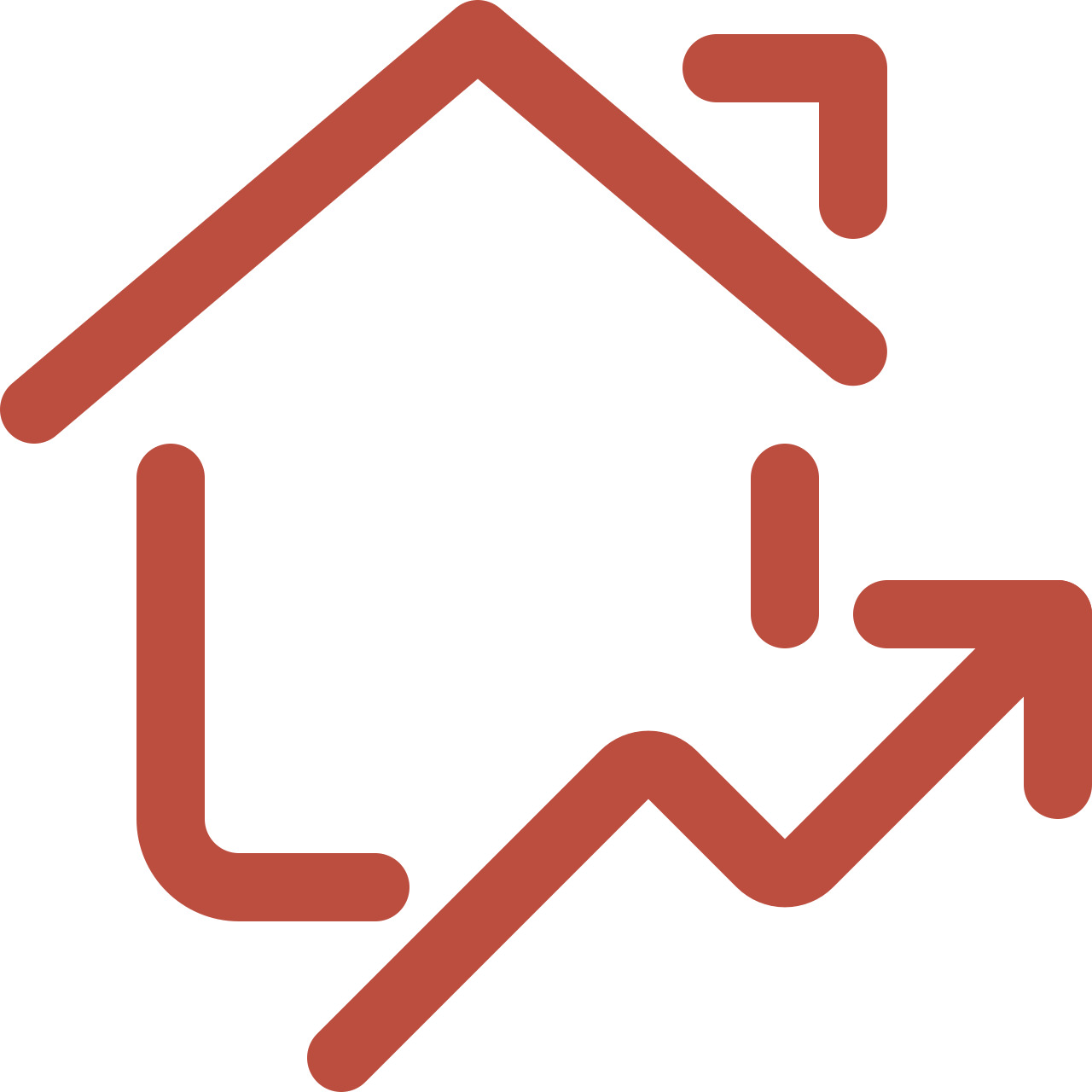 The Housing Market
There are many bungalows and a few apartment buildings in this neighbourhood.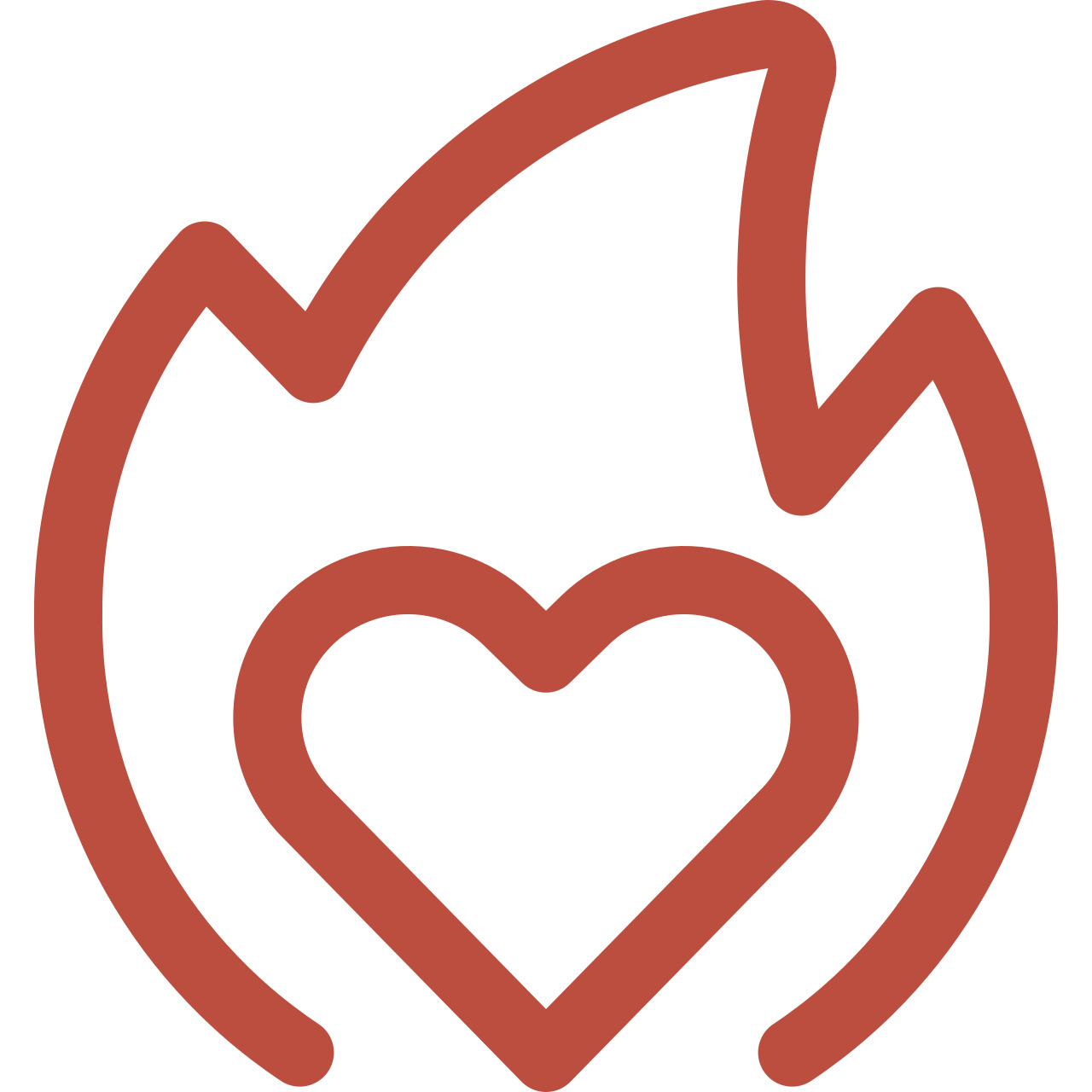 What You'll Love
Practically immediate access to Highway 401 and beautiful conservation areas.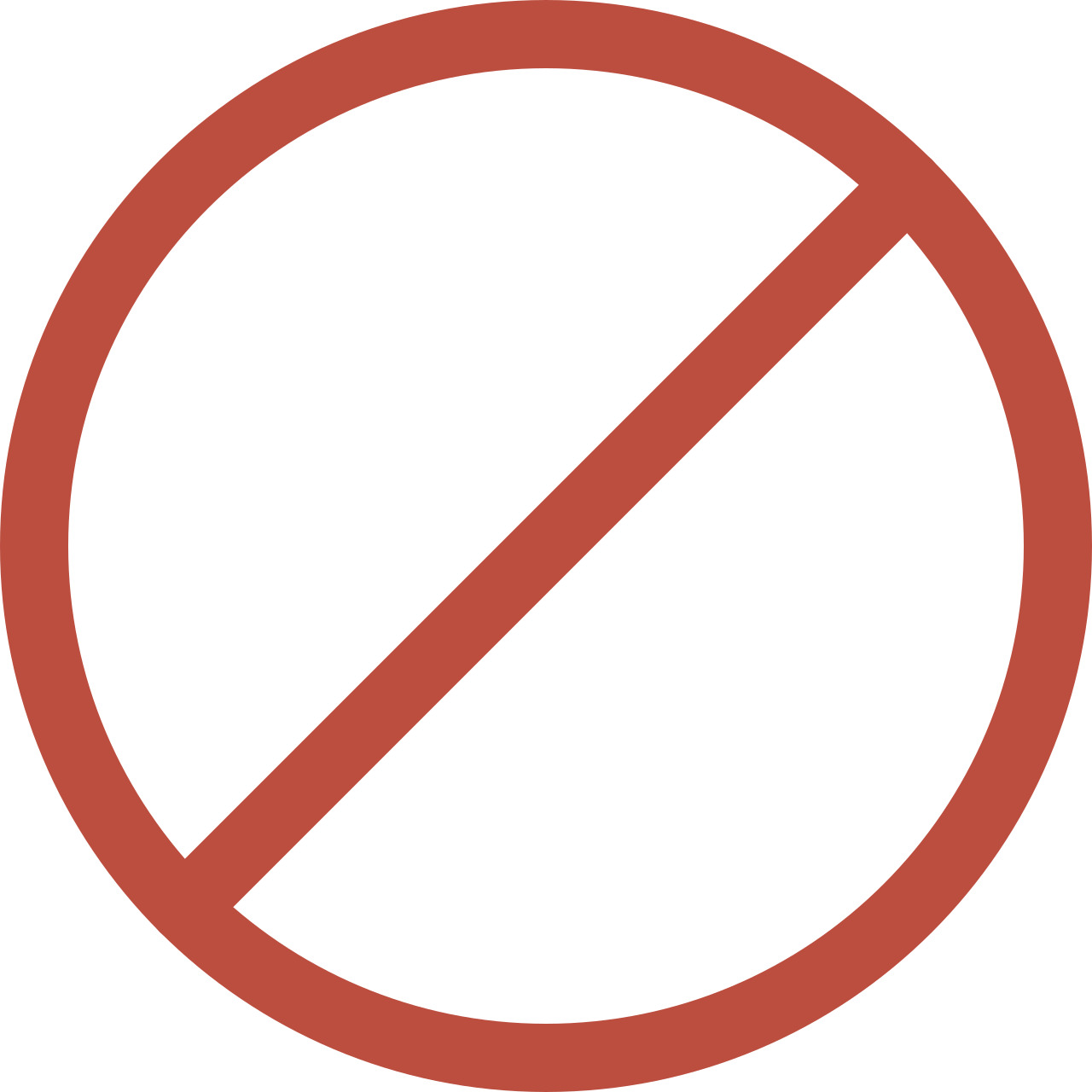 What Not To Expect
There aren't many unique restaurants or shops in this part of Milton.

This is a community with many amenities and interesting destinations for its residents. Right next to the highway, 401 Business Park is a perfect locale for commuters who prioritize getting in and out of Milton without dealing with local traffic. The community is a short drive away from some of Milton's best conservation parks such as Rattlesnake Point and Kelso Summit. The area has plenty of restaurants and a selection of specialty shops for those interested in music or bicycles. There are decent housing options in this part of Milton including humble bungalows and two-storey, detached homes.
Present-day Milton was inhabited by various Indigenous groups before British colonization. Archeological evidence from an Indigenous settlement discovered in 1971 shows nearby Crawford Lake was the location of an Iroquoian Village. The land was eventually traded to the British Crown in the early 19th century. The land was then divided and granted to families emigrating from countries like England, Ireland, and the United States. One of the first settlers was Jasper Martin, who constructed a mill on 16 Mile Creek. In time, a community grew around the mill. Milton was incorporated as a town in 1857 and continued to grow in size and population over the 20th century.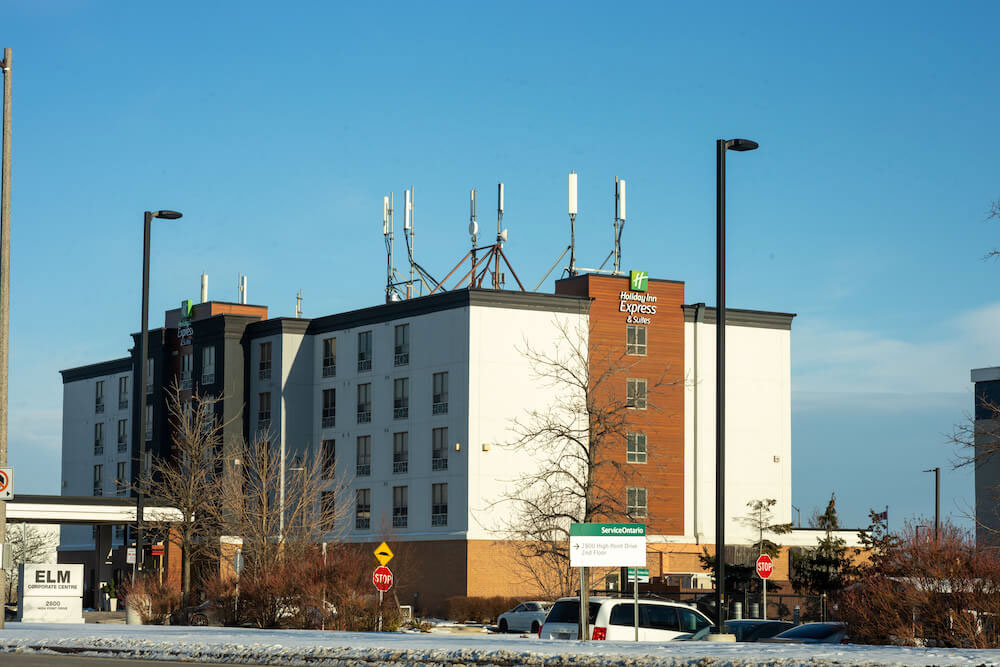 This is a commercial area with many large manufacturing buildings. There's also a mixture of recreational space and residential areas. Bungalows with brick siding make up most homes in the residential areas. Many of these bungalows have stone steps leading to their driveway and a large tree on their front lawn. The bungalows follow Craftsman-style architecture with one and a half storeys, low-pitched roofs, and numerous windows. Some of these homes have small garage extensions on the side. The north side of 401 Business Park is bordered by Highway 401. The south side is marked by Steeles Avenue West, and the western border is Peru Road.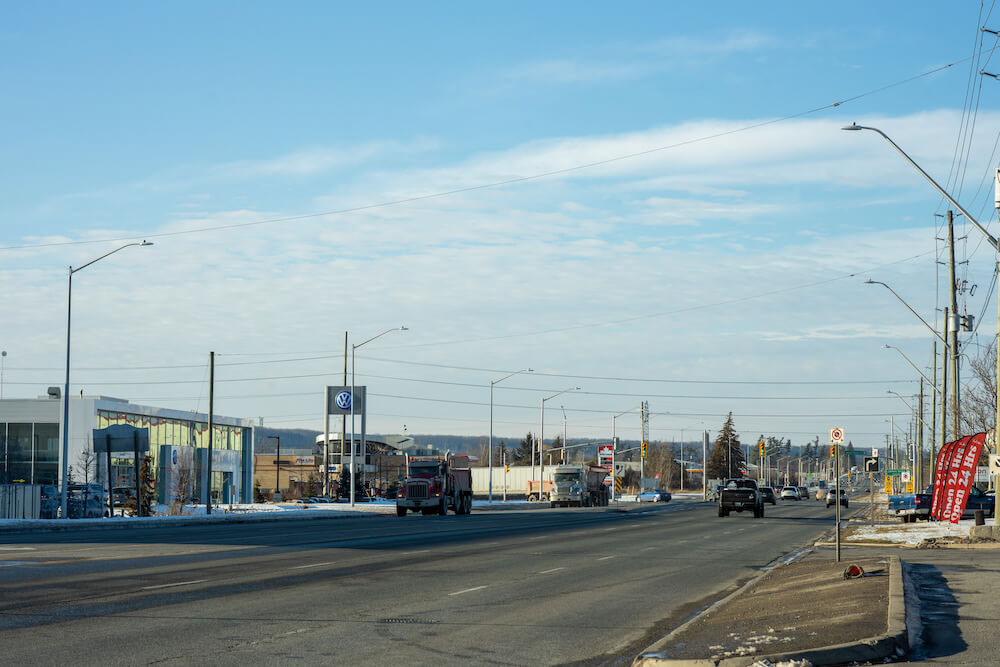 Things to Do in 401 Business Park
This neighbourhood is a 10-minute drive east of the Halton Region Museum. Founded in 1961, this museum preserves the cultural heritage of the Halton Region through archives and archeological artifacts. Based in the Kelso Conservation Area, this museum showcases historical exhibits and organizes public programming for the city of Milton. The citizens of 401 Business Park also enjoy Milton's many cultural festivals and celebrations such as the Downtown Milton Street Festival. This event attracts over 90,000 attendees per year who enjoy food vendors, live entertainment, and demonstrations from local businesses and community organizations.
Most of the commercial establishments in this neighbourhood are car-repair shops and automotive service centres. There are, however, a few recreation-oriented storefronts within a short walk of 401 Business Park. One of these is Get Loud Music, an instrument store where you can buy guitars, ukuleles, amplifiers, drums, and keyboards. Get Loud Music also employs music teachers so you can take a music lesson in percussion, guitar, or piano. Another shop near 401 Business Park is Spokes N' Slopes. This is a bicycle shop selling used bicycles as well as downhill ski equipment. The closest large shopping area to 401 Business Park is Milton Mall, which has clothing and grocery stores.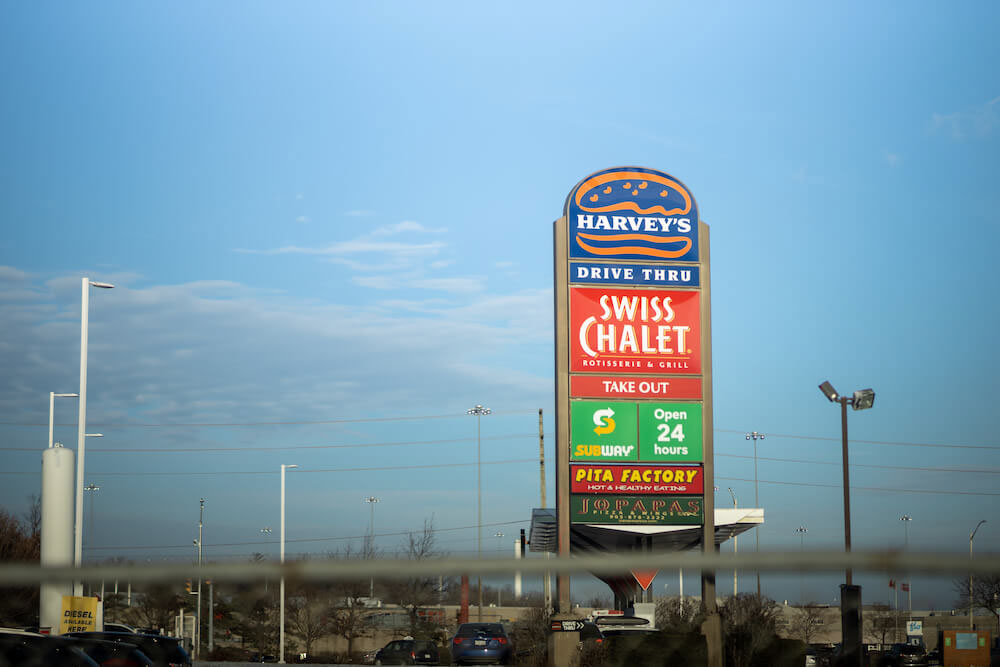 There are many restaurants in this community for your lunch break or a quick meal before heading out of town on Highway 401. One of these restaurants is Philthy Philly's Cheesesteak & Poutinerie. Philthy Philly's offers a wide selection of sandwiches with both steak and chicken, as well as many poutine options. Next door from here you will find Shawarma Corner Milton, a Middle Eastern restaurant serving wraps, platters, and salads. Other restaurants in 401 Business Park include chains such as Kelseys, Subway, Swiss Chalet, Wendy's, Harvey's, and McDonald's. If you're a fan of street food, you might stop by Capt'n Fry's Chip Wagon on Steeles Avenue for a hotdog or hamburger.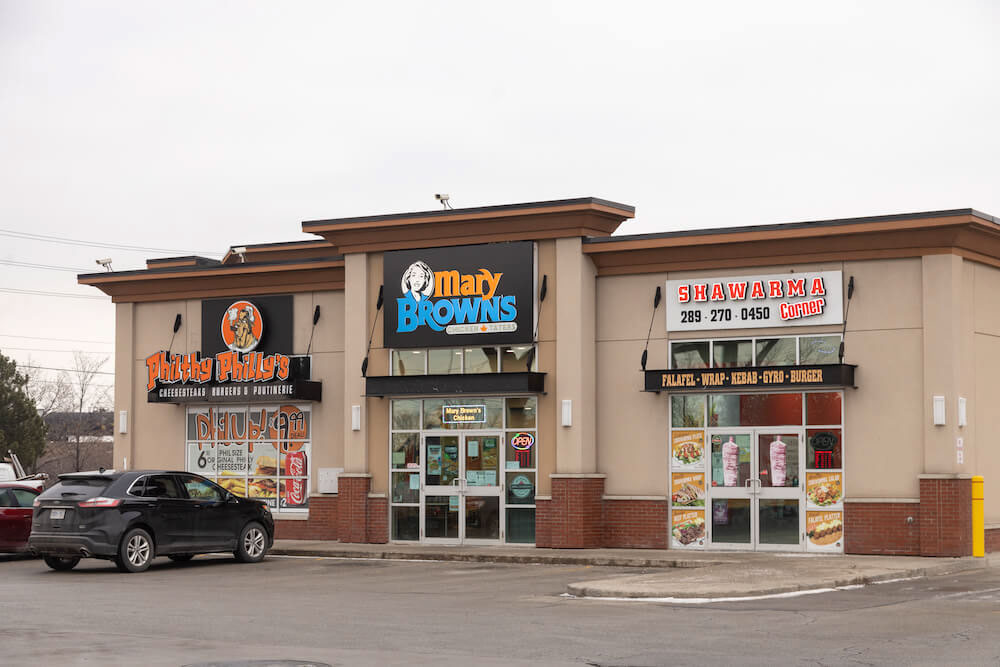 401 Business Park is directly east of many conservation areas. One of these areas is Rattlesnake Point. This is a popular hiking spot with a gorgeous lookout over Milton's farmland. The park boasts thousand-year-old cedars, camping sites, rock climbing, and programs for outdoor yoga. There are three trails to explore with geocaches hidden throughout. If you're a fan of mountain biking, you might stop by Kelso Summit on your way to Rattlesnake Point. This park has 30 kilometres of trails of varying biking difficulty levels for testing your skills. The trails are open all year. Crawford Lake Conservation Area is another stunning nature reserve a short drive west of Kelso Summit.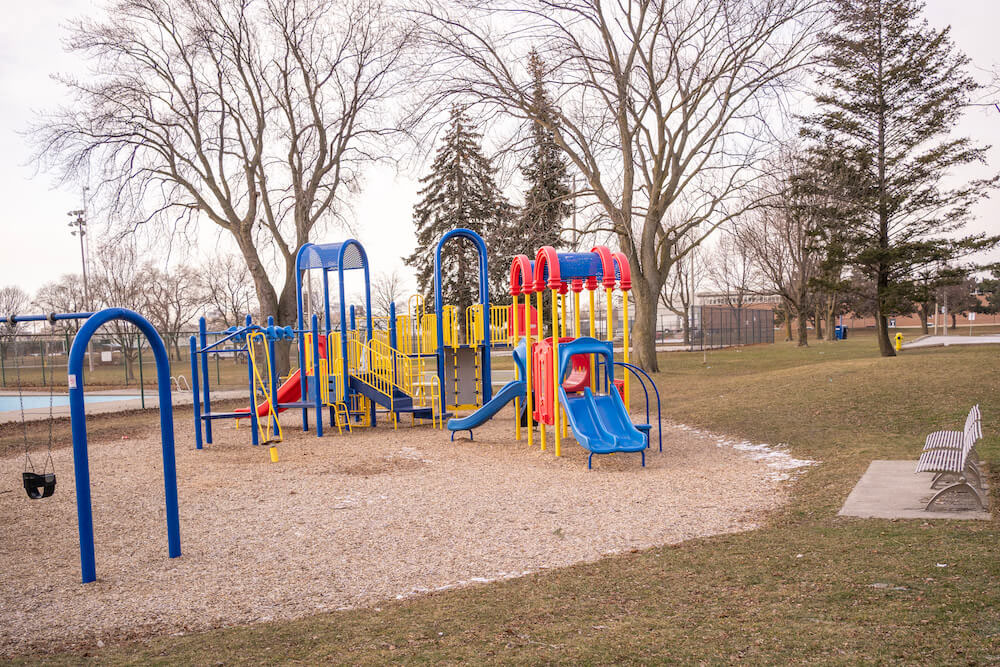 Just south of Highway 401 heading toward Campbellville you will find the Glen Eden ski resort. This resort has several slopes for challenging your downhill skiing skills. The closest community centre for people living in 401 Business Park is Sherwood Community Centre on Main Street. The centre has a lap pool, leisure pool, hockey arena, library, and drop-in programs for fitness and sports. There are two sports and fitness centres within a short drive of 401 Business Park. One of these is Gold Medal Gymnastics where you can sign your child up for gymnastics classes. The nearest gym to the neighbourhood is GoodLife Fitness on Steeles Avenue.
It's an easy car ride to downtown Toronto from 401 Business Park. The first step is to take the 401 West until you hit an interchange connecting you to Highway 427. Take the 427 south for around 10 minutes before you hit another interchange. This will connect you to the Gardiner Expressway, which you follow into downtown Toronto. All that's left is for you to take a northbound exit into the downtown core. The fastest route by public transit takes just under two hours and starts by taking a GO bus from Milton to the Kipling Bus Terminal, where you transfer onto another bus that will take you to St. George Station in downtown Toronto.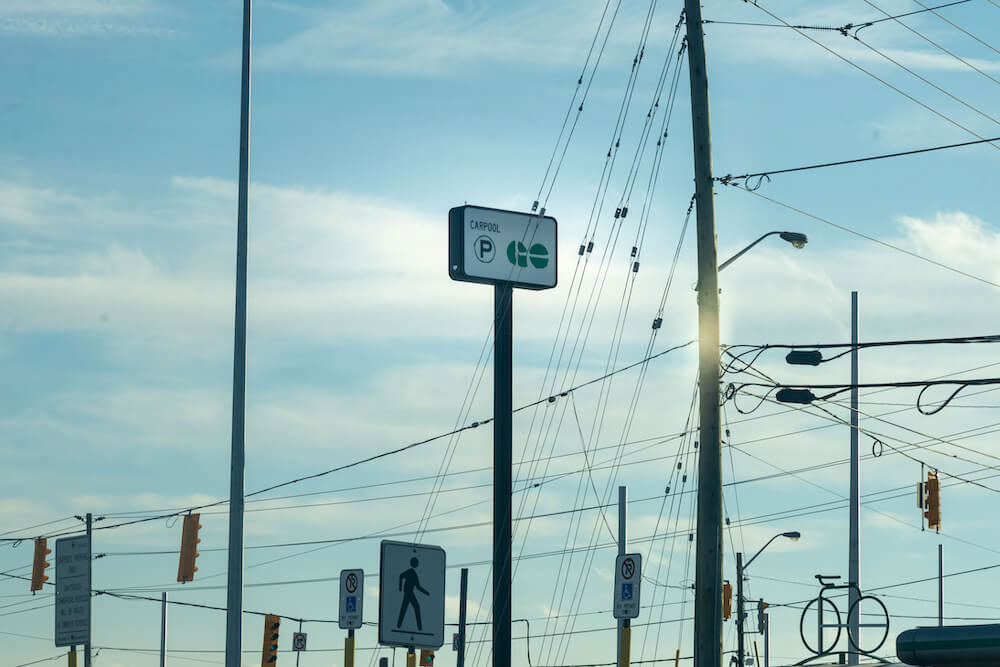 Home Close To The Highway
This is a business-centric part of Milton with many companies and manufacturers within walking distance. While business takes a prominent role in the community, there are also many bungalows and two-storey homes ready for occupancy. This is great if you hate long commutes to work, or if you're headed out of town regularly. Nature lovers will be thrilled about the closeness of conservation areas like Rattlesnake Point and Crawford Lake where they can hike, camp, and enjoy the wilderness. 401 Business Park is also close to restaurants and some of Milton's major malls.
Frequently Asked Questions
What is 401 Business Park, Milton, known for?
This is a commercial area with a large prison on the east side.
Why is it called 401 Business Park?
There are many businesses and manufacturers next to Highway 401.