The GTA's Top-Ranked Neighbourhoods for Pet Lovers
Looking for pet-friendly neighbourhoods for your four-legged friend? You've come to the right spot. Check out these top-ranked neighbourhood for pet lovers.
By Sandra De Grandis | 10 minute read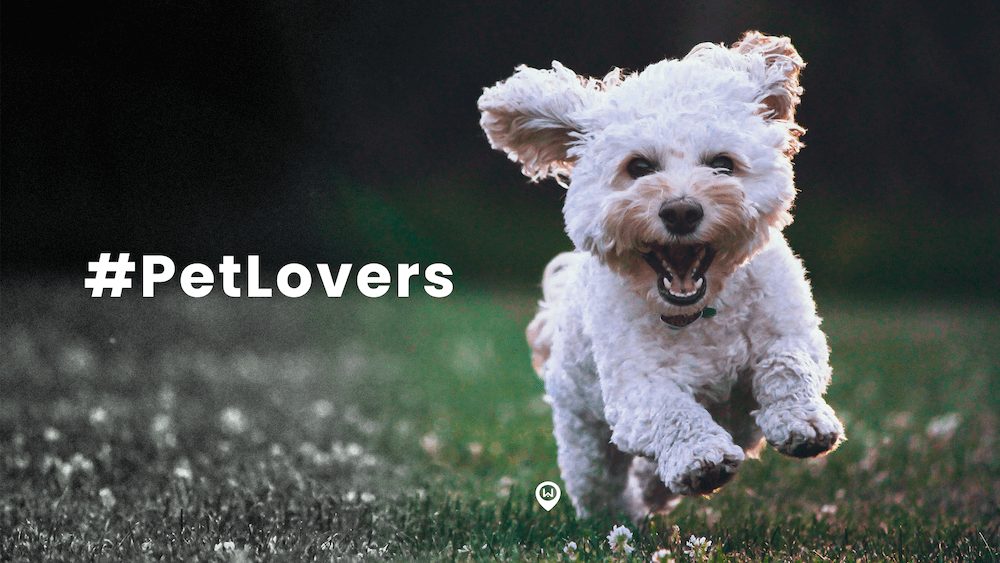 Wahi analyzed data from Local Logic, a location intelligence platform, to rank GTA neighbourhoods in Toronto, York, Peel, Durham, and Halton regions in 11 categories based on lifestyle, needs, goals and interests. Wahi's Where to Live 2023 rankings consider neighbourhood attributes such as nearby schools, transit quality, park spaces, access to restaurants and shopping, and more..
From Lakeside Park in charming Old Oakville, to Home Smith Park situated along the Humber River in Kingsway South, Toronto, you'll find these 15 GTA neighbourhoods are replete with parks for both you and your four-legged friend(s) to enjoy. The neighbourhoods that made this list were ranked according to characteristics such as the amount of green space and overall accessibility. We've also included a few dog parks in the mix. What better way to let your pooch run freely and socialize with other dogs, right?
Where to Live: Durham
Established in 1974, Oshawa/Durham — known as the Clean Energy Capital of Canada — has been steadily growing over the past couple decades. Less than an hour's drive from Toronto, Durham is a vibrant community where you can find a variety of cafes, restaurants, as well as farmer's markets, summer festivals, live music, and even a provincial park. Pet lovers will be happy to know their furry friends will have plenty of space to run around in.
Located in the northern part of Oshawa, Centennial is commonly referred to as "Nosh." It's one of the city's oldest neighbourhoods, and sought-after by those who prefer living in a tranquil and quiet area. Coupled with an abundance of parks and green spaces, this neighbourhood can also be considered a pet lover's paradise. There are plenty of lush green spaces, paths, as well as a trail along Oshawa Creek, so your pet will have more than enough space to stretch their legs.
Somerset Park:

Paths, tons of green space, a trail along Oshawa Creek

—

you'll find it all at Somerset Park.

Northway Court Park:

The wide trail and copious amount of green space make this park a great place to take your dog.

North Oshawa Park:

Lush trees, picnic tables, a trail, and a small creek is what you'll find as you stroll through North Oshawa Park.
Located in southeast Whitby, Blue Grass Creek is a newer neighbourhood. One of the bigger parks, Blue Grass Meadows Park, has a lovely hiking trail and water pond ideal for leisurely strolls. You'll also be in close proximity to Short 'n' Sweet Pet Grooming and the Durham Region Animal Emergency Clinic, so won't have to go far to find pet services in this neighbourhood.
Even though Eastdale and Donevan are considered separate neighbourhoods in Oshawa, the locals think of it as one area. Eastdale-Donevan is a scenic and lush suburban neighbourhood that is quite close to the downtown core. And between Harmony Creek Trail, McKenzie Park, Baker Park, and Galahad Park, you'll have your pick of parks, waterways, trails, and wooded areas to enjoy alongside your four-legged friend.
Where to Live: Halton
Situated in the Golden Horseshoe in Southern Ontario, Oakville/Halton region consists of four municipalities: Burlington, Oakville, Milton, and Halton Hills. It's a diverse region that has experienced dramatic growth over the last 20 years. Here you'll find a mixture of agricultural communities with small-town charm alongside "big city" amenities such as shopping centres, cafes, a variety of cuisines, and cultural events. It also has a scenic waterfront along Lake Ontario, dozens of parks both big and small, and more than a fair share of dog parks for your pooch to run around in.
Located along the shores of Lake Ontario, Old Oakville is considered one of the more charming and quaint neighbourhoods in the GTA, and it's easy to see why. Heritage century homes dot the lakeshore, and there are plenty of hiking trails and picnic areas in the waterfront parks for you and your pet to explore on foot. It's in close proximity to downtown Oakville, yet retains a certain rustic charm.
Lakeside Park:

This serene park features a waterfront trail along Lake Ontario, which makes it an idyllic spot for morning or evening walks with your pet.

Tannery Park:

You'll enjoy stunning lakeside views as you promenade along the Waterfront Trail. Don't forget to check out the historic Oakville Lighthouse.

Post Dog Park:

The name says it all. It's a dog park, so your pooch will have lots of quality off-leash fun while socializing with other dogs.
Burlington Waterfront overlaps a bit with Downtown Burlington, but you won't find the typical hustle and bustle of city life in this neighbourhood. It's quieter and slower-paced, so if you enjoy a more peaceful lifestyle you'll definitely like it here. Plus, you have the beach right at your doorstep, and the luxury of enjoying waterfront strolls along Lake Ontario or Brant Street Pier with your pet.
3.

Palmer

, Burlington
Palmer is nicely nestled in central Burlington, which gives you easy access to major landmarks, as well as local parks and pet supply stores, such as PetMax. You also won't find a lack of greenery in this part of town. Tree-lined boulevards and green spaces such as Sycamore Park, Lansdown Park and the eponymous Palmer Park are all dog-friendly, so you'll have your pick of the litter (no pun intended!).
"We've also included a few dog parks in the mix. What better way to let your pooch run freely and socialize with other dogs, right?"
Where to Live: Peel
Mississauga/Peel is one of the fastest growing and culturally diverse areas in the GTA. Its close proximity to Toronto via highways and public transportation make it a highly sought-after area for people of all ages. You can find it all in Peel Region: art galleries, museums, cultural events, theatres, and recreational centres. Residents of Peel have access to over a dozen conservation areas and parks. For all you pet lovers out there, this means your four-legged friend(s) will have plenty of opportunity to explore the outdoors.
Prior to the 1950s, much of the area known as Applewood actually consisted of apple orchards, hence the name. Land development started in the 50s, and fast-forward to today, it's one of Mississauga's more vibrant and friendly neighbourhoods. It's also known for having lots of open green spaces. Take your time exploring the various foot paths and relaxing under the shady trees with your pooch in Applewood's dog-friendly parks.
Westacres Park:

A quiet, well-maintained park equipped with sports fields, bike and walking paths, and plenty of room for your pooch to run around.

Fred Halliday Memorial Park:

This small park has more than enough green space and paths for you to walk your dog.

Applewood Hills Park:

Shady trees, cycle and walking paths, Applewood Trail

—

there is lots to do in this park with or without your pet.
Situated on the shores of Lake Ontario in the southeastern corner of Mississauga, Lakeview boasts stunning panoramic waterfront views. One of the major perks of living here is the close proximity to the lake, the tranquil atmosphere, and easy access to downtown Toronto. Pet lovers will also be delighted to know there are copious amounts of green spaces and parks along Lake Ontario, including Marie Curtis Dog Park.
3. Dixie, Mississauga
Although a highly commercial and industrial area, there is a sizable residential enclave found in Dixie. In this densely populated neighbourhood you won't find a lack of amenities, and that includes public parks. The biggest park in Dixie is Etobicoke Valley Park. With 19.6 hectares full of trees, open green spaces, creekside trails, and an off-leash dog park at the end of Etobicoke Creek, your pet won't get bored in this part of town.
Where to Live: Toronto
As Canada's largest and most populous city, there isn't a thing you need (or want) that you can't find in the City of Toronto. Between the variety of diverse restaurants, cafes, museums, art galleries, concert halls, rec centres, shops and boutiques, you'll have access to the city's best amenities by foot or public transit. As for parks or green spaces, don't let the big city vibe fool you. You can find countless leafy parks scattered throughout the city, get amazing waterfront views, and walk through historic neighbourhoods with your furry friend by your side.
Originally a working class neighbourhood, Trefann Court is now a quaint neighbourhood that retains its historic charm in the form of Victorian buildings that date back to the 19th century. You'll find your daily dog walks much more scenic and pleasant thanks to its unique architecture. Plus, you'll have an off-leash dog park and the Toronto Central Animal Clinic within walking distance, you won't have to go far to meet your pets' needs.
Corktown Common:

About a 10 minute walk from Trefann Court, Corktown Common has ample green space for picnics, walking, or a game of fetch. 

Sumach-Shuter Parkette:

For a change of scenery, head over to this dog-friendly small park.

Power Street Off Leash Dog Park:

Your dog will have the opportunity to run around while socializing with the other neighbourhood pups.
Yorkville has a reputation for being upscale, with trendy boutiques and chic dining options. The cobbled sidewalks, Victorian-style heritage homes, and leafy parks make this pedestrian-friendly neighbourhood a great place to go for a stroll. Severn Creek Park and Lawren Harris Park have enough green space for dogs to enjoy, while Ramsden Dog Park is a stone's throw away if you want to give your pooch some off-leash playtime.
Kingsway South is bordered by the Humber River to the east, Mimico Creek to the west, Bloor Street to the south, and Dundas Street to the north. It's a pedestrian-friendly neighbourhood with quality parks sprinkled throughout. Home Smith Park and Tom Riley Park are both dog-friendly. If you walk further along the Humber River, you'll stumble upon Kingsmill Off-Leash Dog Park with its large grassy field.
We put the real back in real estate.
Join Wahi today and find out how easy it is to get real estate in the GTA.
GET STARTED
Where to Live: York
Markham/York shares a border with Toronto to the south, making it a popular spot for those who prefer a more suburban lifestyle, but either work in the city or enjoy easy access to big city perks. There are an assortment of attractions and points of interest in this region, including an amusement park, historic sights and landmarks, theatres, and yearly festivals. Aside from local neighbourhood parks, there are nearly two dozen conservation areas and nature reserves in York Region. You and your pet(s) will have lots of fun exploring them all.
Crestwood-Springfarm-Yorkhill is a diverse neighbourhood located north of the GTA and in the eastern part of Vaughan. It's mainly residential, but that doesn't mean you won't find a variety of restaurants, shops, and open green spaces. As a peaceful area, you can just as easily walk your dog down the street as you can at one of the local parks. If you're looking for a new vet, Thornhill Veterinary Clinic is close by.
York Hill District Park:

One of the bigger parks in the neighbourhood, you'll find open fields, leafy trees, and more than enough space to throw a ball or frisbee. 

Winding Hill Park:

Easily accessible by foot, Winding Hill Park features a paved walkway and a generous amount of green space for your pet to frolic in.

Hefhill Park:

Another neighbourhood park that's easy to get to on foot, Hefhill Park also has paved walkways and nicely maintained grass perfect for a game of fetch.
Situated right at the border of Toronto, this Markham neighbourhood is the perfect spot for those who want quick downtown access, thanks to its close proximity to major highways and arterial roads. On top of that, you'll find many well-maintained parks of various sizes for you and your pet to explore. Give your pooch some off-leash fun with the local dogs at Miller Ave off-leash dog park.
This residential neighbourhood has it all — a variety of homes, shops, restaurants, a sports centre, and all-purpose green space. Vaughan Grove is bordered by the Humber River, so head over to Rowntree Mills Parks where you can find trails for running, biking or early morning dog walks. Rainbow Creek Park is also another popular option, with its paved trails and wide open fields.