The GTA's Top-Ranked Neighbourhoods for Car-Free Living
No car? No problem. Whether you're an enthusiastic environmentalist, prefer to get around by bike or foot, or don't own a car, these Greater Toronto Area neighbourhoods are perfect for you.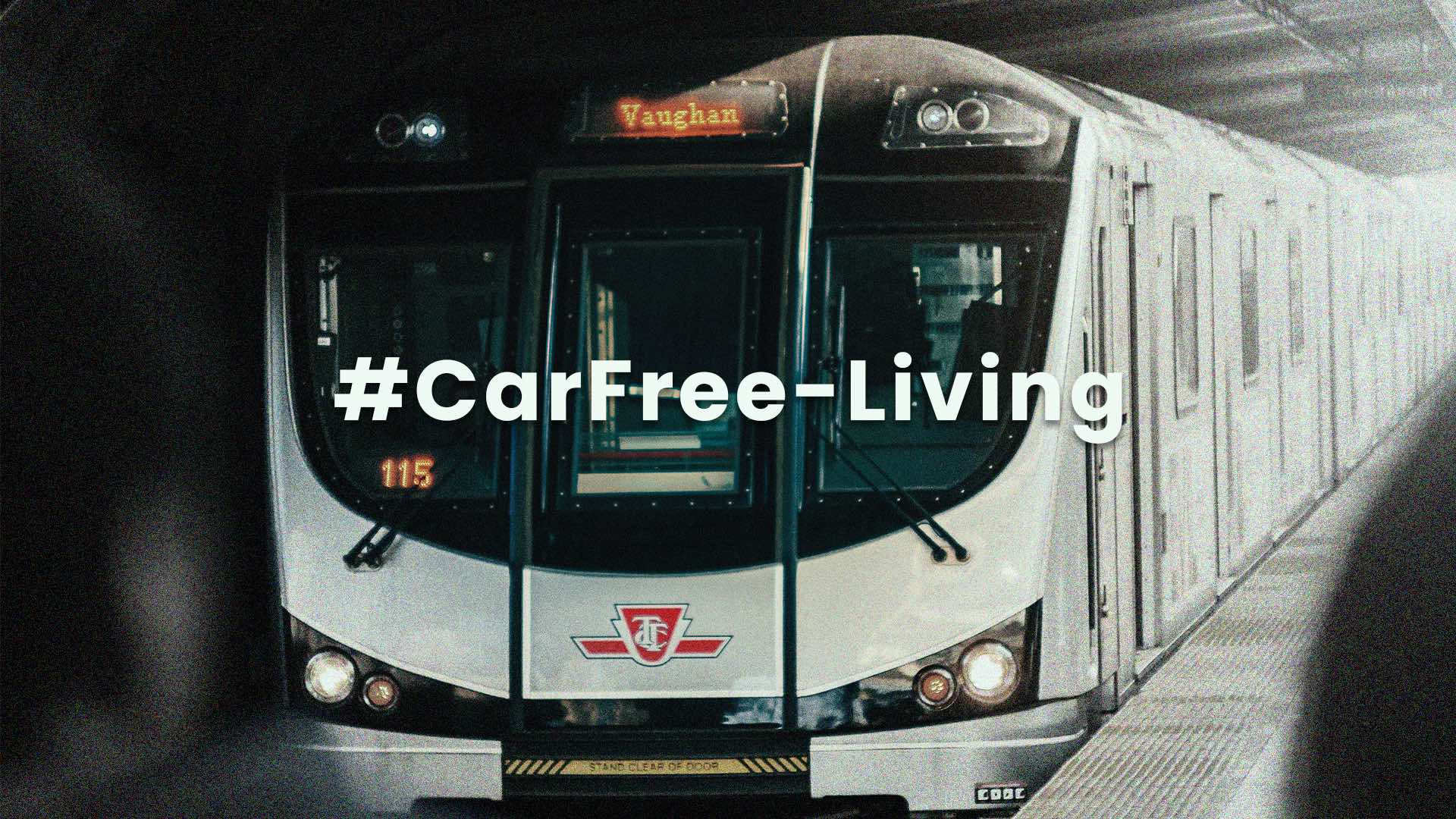 Wahi analyzed data from Local Logic, a location intelligence platform, to rank GTA neighbourhoods in Toronto, York, Peel, Durham, and Halton regions in 11 categories based on lifestyle, needs, goals and interests. Wahi's 2023 Where to Live rankings consider neighbourhood attributes such as nearby schools, transit quality, park spaces, access to restaurants and shopping, and more.
Whether it's because of rising gas prices, a conscious decision to be more eco-friendly by taking public transit, or even safety concerns (highway driving can be stressful), many Ontarians are choosing to leave the car at home — or not purchase a vehicle at all. However, car-free living is much easier in some places than others. Homebuyers who want to go car-free are going to want to consider neighbourhoods that are pedestrian-friendly, have solid public transit, and infrastructure like bike lanes. Wahi's top-ranked neighbourhoods for car-free living offer these qualities and more. 

Where to Live: Durham
Although it has large swaths of rural land and sprawling suburban development, the Regional Municipality of Durham (Oshawa/Durham) also contains multiple urban centres in which owning a car isn't necessary. The region is home to the mid-sized cities of Oshawa and Pickering, as well as the sizable towns of Ajax and Whitby. Durham has its own transit system, Durham Region Transit, and is also connected to the regional GO Transit network, too. Durham's top-ranked neighbourhoods for car-free living are centred in Pickering and Ajax, where every amenities are right around the corner. 
–
Scenic waterfront trails weave around Pickering's Frenchman's Bay: that's just one of the many good reasons you'll have to leave the car at home in Bay Ridges. The neighbourhood also has solid transit access, with local Durham bus routes connecting to the Pickering Parkway Terminal and Pickering GO Station. To top it all off, Bay Ridges has a unique commercial centre right on the water, where you'll find charming restaurants, cafes, shops and more. Check out:
Waterfront Nautical Village:

Pedestrians stroll wide, brick-paved sidewalks and check out many independent businesses on the waterfront.

Beachfront Park:

The perfect spot for a picnic. 

Millennium Square:

Adjacent to Beachfront Park, Millennium Square features a boardwalk, splash pad and beach volleyball courts, and in the summer it functions as a music venue, too.

  
Downtown Ajax is a walkable cycle- and transit-friendly urban hub serviced by not one but two transit systems: Durham Regional Transit and GO Transit. Ajax is a designated Bicycle Friendly Community, and it features a 140-kilometre cycling network, with a fair number of lanes found downtown. Meanwhile, the RioCan Durham Centre meets daily shopping needs without needing to leave the neighbourhood. 
Five bus routes serve centrally located Liverpool, which is becoming increasingly transit-oriented and pedestrian-friendly as new development spouts by Kingston Road. Many businesses are clustered along the Liverpool Road corridor, which leads to Pickering Town Centre and its more than 150 stores. The mall is connected to the Pickering GO Station by an impressive 250-metre-long enclosed pedestrian bridge, the longest bridge of its kind in the world.

Where to Live: Halton
Oakville/Halton is one of Canada's fastest-growing regions, and it has four main municipalities: the City of Burlington, and the Towns of Halton Hills, Milton, and Oakville. Neighbourhoods in the hearts of these communities tend to be less car-dependent, with central Burlington neighbourhoods especially attractive for those looking to rely on active or public transit. Each of these municipalities is served by local transit, the largest being Oakville Transit, which operates more than 20 bus routes. There are also several regional GO Transit stations within Halton's borders for longer commutes around the GTA.
–
One of the best things about living in this beautiful downtown waterfront neighbourhood is you don't need a car to go places. City buses run frequently and there is a nearby GO station to get to and from Burlington, although you'll be able to find everything you need within this lakeside neighbourhood. Shopping, dining, and one of the GTA's best waterfront parks, the expansive Spencer Smith Park, which includes a boardwalk that's perfect for evening strolls, are within easy walking distance of each other. Check out:
Brant Street Pier:

Extending 137 metres into Lake Ontario, the Brant Street Pier offers some of the GTA's best waterfront views.

Burlington Centre:

Few errands can't be accomplished at the Burlington Centre, which has 721,000 square feet of shopping space.

Great Lakes Waterfront Trail:

The 3,600-kilometre-long Great Lakes Waterfront Trail passes through the Burlington Waterfront.
Another lakeside community, Shoreacres has many options for getting around. Cycle along the tree-lined streets or take the GO train to your destination of choice. Shoreacres extends from Lake Ontario and the breathtaking Paletta Lakefront Park to just short of the Queen Elizabeth Way. Between these two points, you'll find tons of everyday conveniences as well as a high amount of cycling infrastructure. For example, the eight kilometre ​​Centennial Bike-way is a popular attraction that connects the surrounding neighbourhoods. 
Close proximity to urban retail amenities doesn't mean sacrificing access to nature in Downtown Burlington. Not far from Millcroft Shopping Centre, which houses dozens of stores, you'll find seemingly endless green spaces to explore. The Sheldon Creek Woodlot is the perfect place to spend a quiet afternoon, or for longer nature retreats, nearby Bronte Creek Provincial Park provides campgrounds during the warmer months.
"Homebuyers who want to go car-free are going to want to consider neighbourhoods that are pedestrian-friendly, have solid public transit, and infrastructure like bike lanes."
Where to Live: Peel
A former county, the Regional Municipality of Peel (Mississauga/Peel) has evolved into a booming portion of the GTA and boasts the most robust transit infrastructure outside of Toronto proper, which is located to the southeast. That's due in large part to Brampton and Mississauga, each of which have wide-scale bus service throughout. These public-transit systems also join up with the TTC, meaning you won't need to take the highway or even Go Transit to get into the 416. Convenient public transit is something all of the top-ranked neighbourhoods for car-free living in Peel share in common. 
–
The 18-kilometre Mississauga Transitway, a bus rapid transit system that was completed in 2017, has 12 stops, including Erin Mills Station. That gives this neighbourhood impressive local and regional transit connectivity for commuters — and that's not all. It's a major shopping district with a distinctly urban feel. It's also near an impressive trail network for cyclists and pedestrians, which significantly contributes to its status as a great place to make your car-free home. Check out:
Erin Mills Town Centre:

A two-level mall with more than 200 stores, Erin Mills Town Centre is a one-stop shopping hub.

David J Culham Trail:

An 18 kilometre trail — one of Mississauga's more than 20 — that runs all the way from Erindale Park along the Credit River Valley to the City of Brampton. 

Streetsville:

A nearby alternative to Erin Mills Town Centre, the charming Village of Streetsville has more than 300 retailers, restaurants, cafes, pubs, and more.
Going carless in Downtown Brampton should be a breeze. It has 10-plus bus routes, an expansive cycling trail network, and a stop on the GO rail line, to name a few of its car-free qualities. Around the bustling intersection of Queen Street East and Main Street, everything you could need is within a short walk, from entertainment like art galleries, the theatre, and restaurants, to shopping. There's even an Algoma University satellite campus not far from City Hall.
–
On the outskirts of Mississauga's dense city centre, Fairview is well-connected to the MiWay bus system and a 500-kilometre cycling network. Neighbourhoods that are anchored by large shopping centres are often a good match for a car-free lifestyle, and Fairview is no exception. Few neighbourhoods can compete with its retail amenities since it's right beside Square One Shopping Centre, Ontario's largest shopping centre.  
Where to Live: Toronto
As the heart of the Greater Toronto Area, Toronto proper has strong potential for car-free living. The city is mostly flat, making riding a bike around less strenuous for most trips, and, as of 2022, the city had 374 kilometres of cycling infrastructure, including 116 kilometres of bicycle lanes and 74 kilometres of cycle tracks (protected bike lanes). And while riding the TTC can be frustrating at times, Toronto still has one of North America's best public-transit systems. Generally, the closer you are to the downtown core, the easier it is to forego a car, as Wahi's rankings reflect.
–
The cobblestone Distillery District is one of Downtown Toronto's prime pedestrian-friendly areas despite its location just north of the Gardiner Expressway. Large sections of it are closed off entirely to motor traffic, and it's easily accessible via the 504 King Street streetcar, the city's busiest surface route. Check out:
Trinity Street:

A brick-lined promenade that's one of the Distillery District's most iconic features.

The Distillery Winter Village:

This seasonal outdoor holiday market transforms the historic area into a winter wonderland with curated vendors peddling seasonal items and gifts and food. 

David Crombie Park:

Adjacent to the west, in St. Lawrence, David Crombie Park is a 1.6 hectare linear park and a pedestrian-friendly gateway to the Distillery District.
2. Trinity Bellwoods, Toronto
Three streetcar and two bus routes cross Trinity Bellwoods, a neighbourhood famous for its pathway-traced park of the same name. It's a neighbourhood where pedestrians are prioritized, with Trinity Bellwoods Park encompassing roughly a quarter of the community. Daily errands don't require a car, as an eclectic mix of shops, restaurants, pharmacies, and more line Bathurst, Dundas, Ossington, and Queen West.
 
3. St. Lawrence, Toronto 
St. Lawrence is a quick walk from historic Union Station — Canada's largest transit hub and an official National Historic Site of Canada — and also has links with the Queen and King subway stations. Major east-west bike lanes cut across the community's northern portion along Adelaide and Richmond Streets, so cyclists in the area have a leg up in one of Toronto's most iconic neighbourhoods.
–
We put the real back in real estate.
Join Wahi today and find out how easy it is to get real estate in Ontario.
YfYYork-
Where to Live: York
Toronto's neighbour to the north, Markham/York stretches all the way to Lake Simcoe to the south. Much of the region's population is concentrated in its three cities, which include Markham, Richmond Hill and Vaughan, and this is also where the best public transit and infrastructure is located. Markham and Vaughan are opposite Toronto on Steeles Avenue, so these communities have a direct link with the TTC, while Richmond Hill is just one bus connection away from Finch Station, in North York. No surprise the top-ranked neighbourhoods for car-free living are also those that are close to Toronto proper.
–
1. Crestwood-Springfarm-Yorkhill, Vaughan 
Bus service is frequent on Steeles Avenue and Yonge Street, so regular trips to Toronto hardly require a car. The planned Yonge North Subway Extension should further solidify this neighbourhood as an ideal place for a car-free lifestyle, and in the meantime, residents can also take advantage of improvements to local cycling infrastructure. Check out:
Promenade Shopping Centre:

About 150 stores and nearly one million square feet of retail is walking distance from Crestwood-Springfarm-Yorkhill.

Centerpoint Mall:

On the southwest corner of Yonge and Steeles, Centrepoint Mall serves the southern Vaughan community for their daily needs and is easily accessible on foot.

Clark Avenue:

This street is a prime example of a "

complete street

," with totally separated bike lanes installed in recent years.

2. Brownridge, Vaughan 
Brownridge is very well integrated with the TTC, Viva rapid-transit bus routes, and York Region Transit, so the area is a hit with car-free commuters. Just south of Crestwood-Springfarm-Yorkhill, it shares many of the latter neighbourhood's benefits, including many amenities within walking distance near Promenade Shopping Centre.

3. Glen Shields, Vaughan 
Glen Shields complements a car-free lifestyle via a robust local bus network, revamped Rutherford GO Station and linear parks for cycling. Slightly more out-of-the-way than its counterparts of Brownridge and Crestwood-Springfarm-Yorkhill, it's a solid self-contained community off Highway 7 and the 401 Express Toll Route.

Get the Competitive Edge You Need
Sign up for the latest real estate news and see how Wahi can help you get ahead.
By clicking "subscribe", you agree to receive newsletters from Wahi.
 You always have the option to unsubscribe at any time.