Bay Ridges, Pickering Neighbourhood Guide: Beach Town Living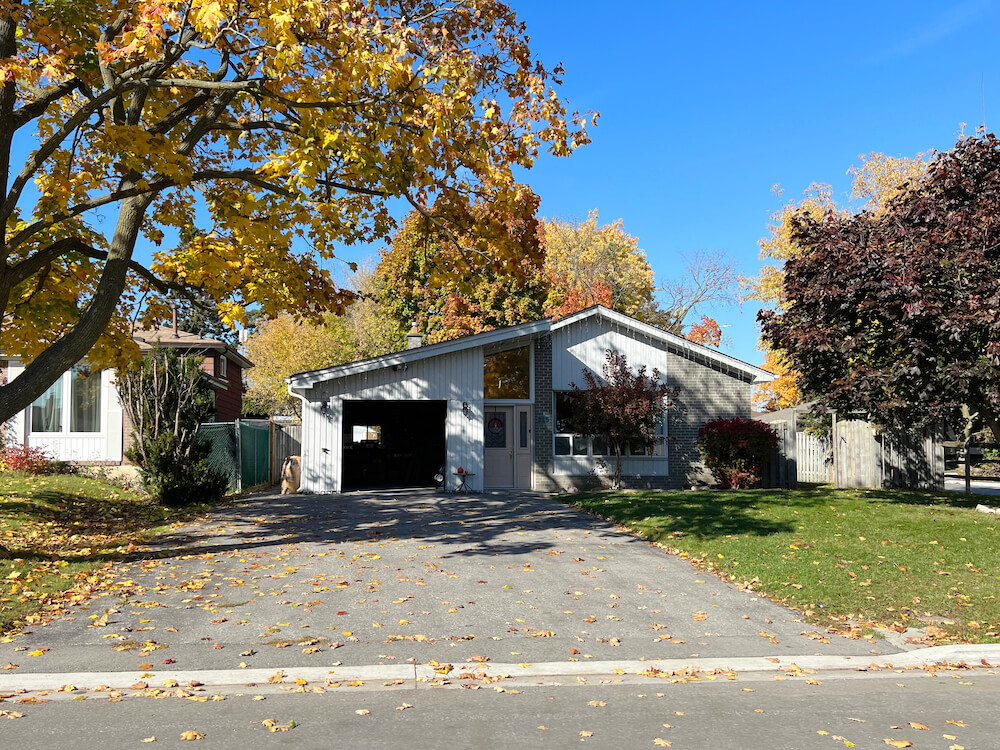 Neighbourhood At a Glance: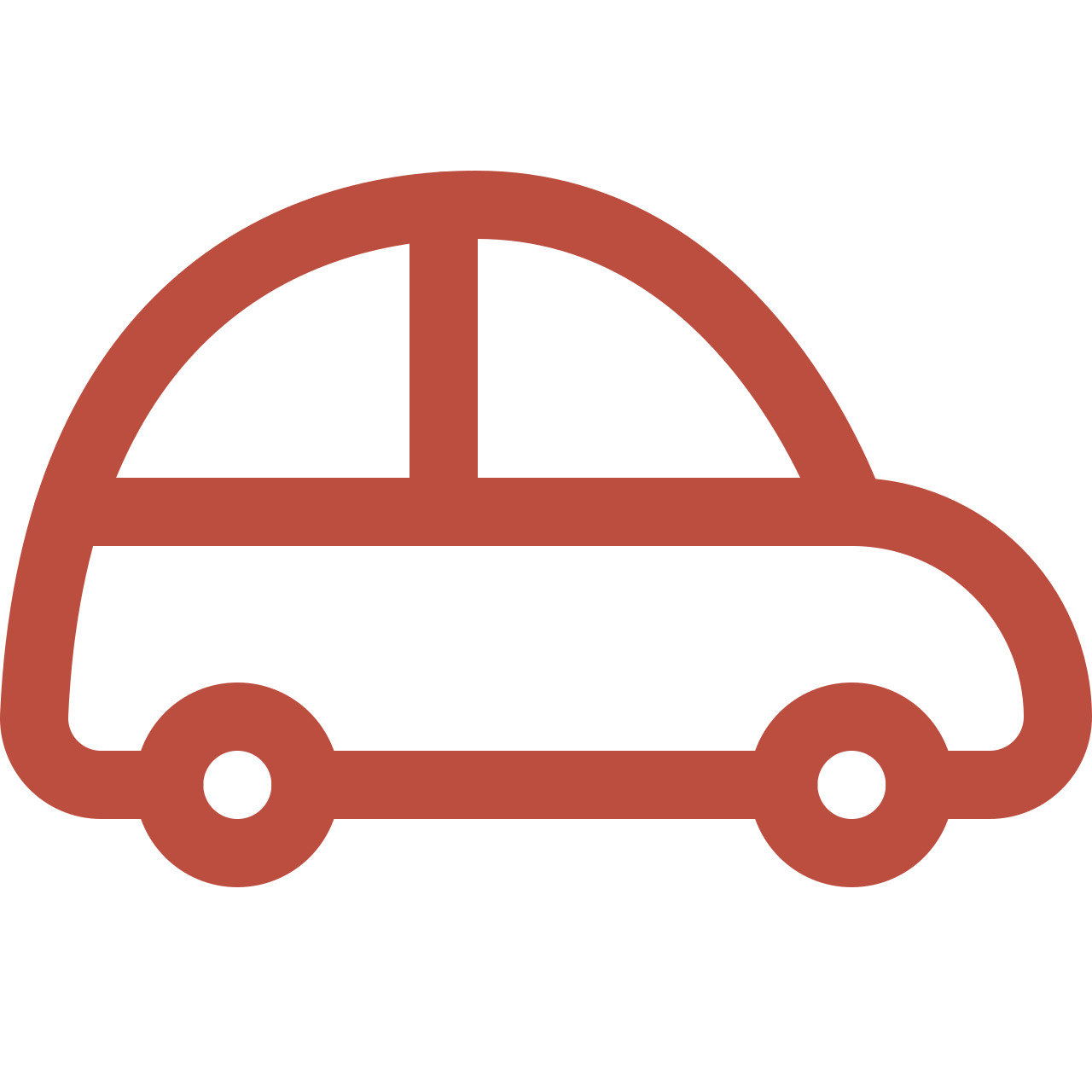 Average Commute Time to Toronto
Downtown Toronto can be reached in 30 minutes from Bay Ridges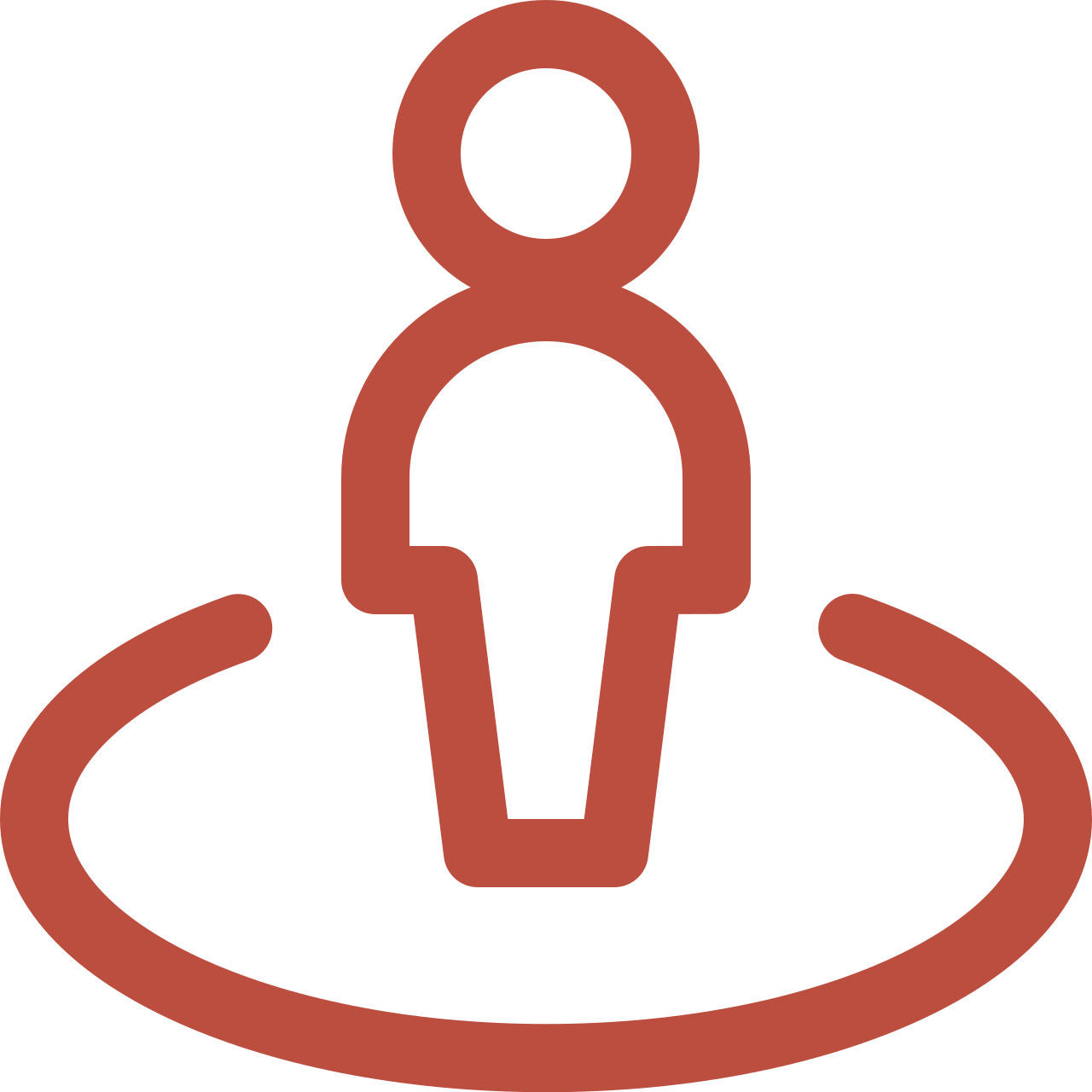 Lifestyle
Millennium Square, located on the waterfront, offers a vast array of summertime entertainment.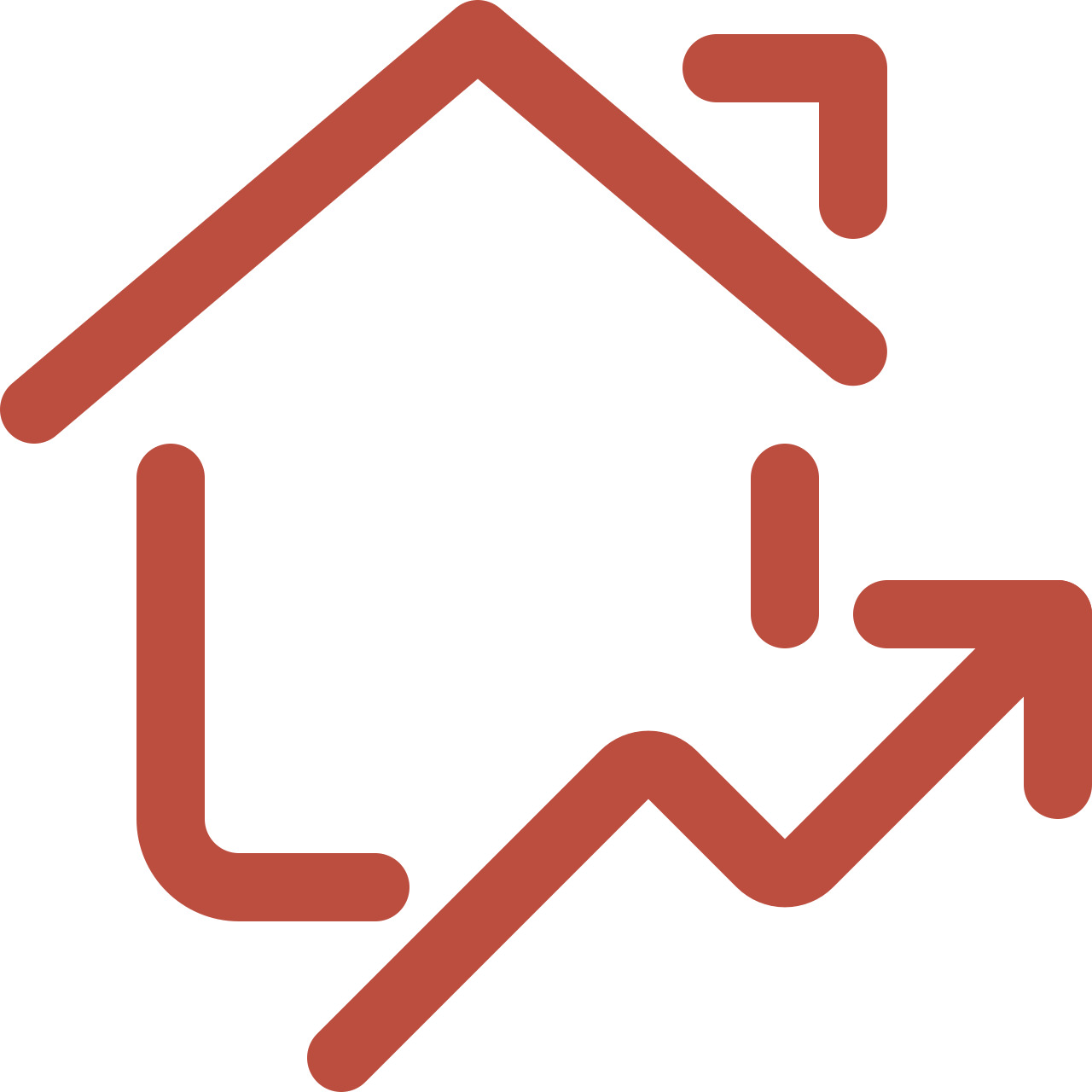 The Housing Market
Newer developments in this neighbourhood include picturesque and beach-inspired Nautical Village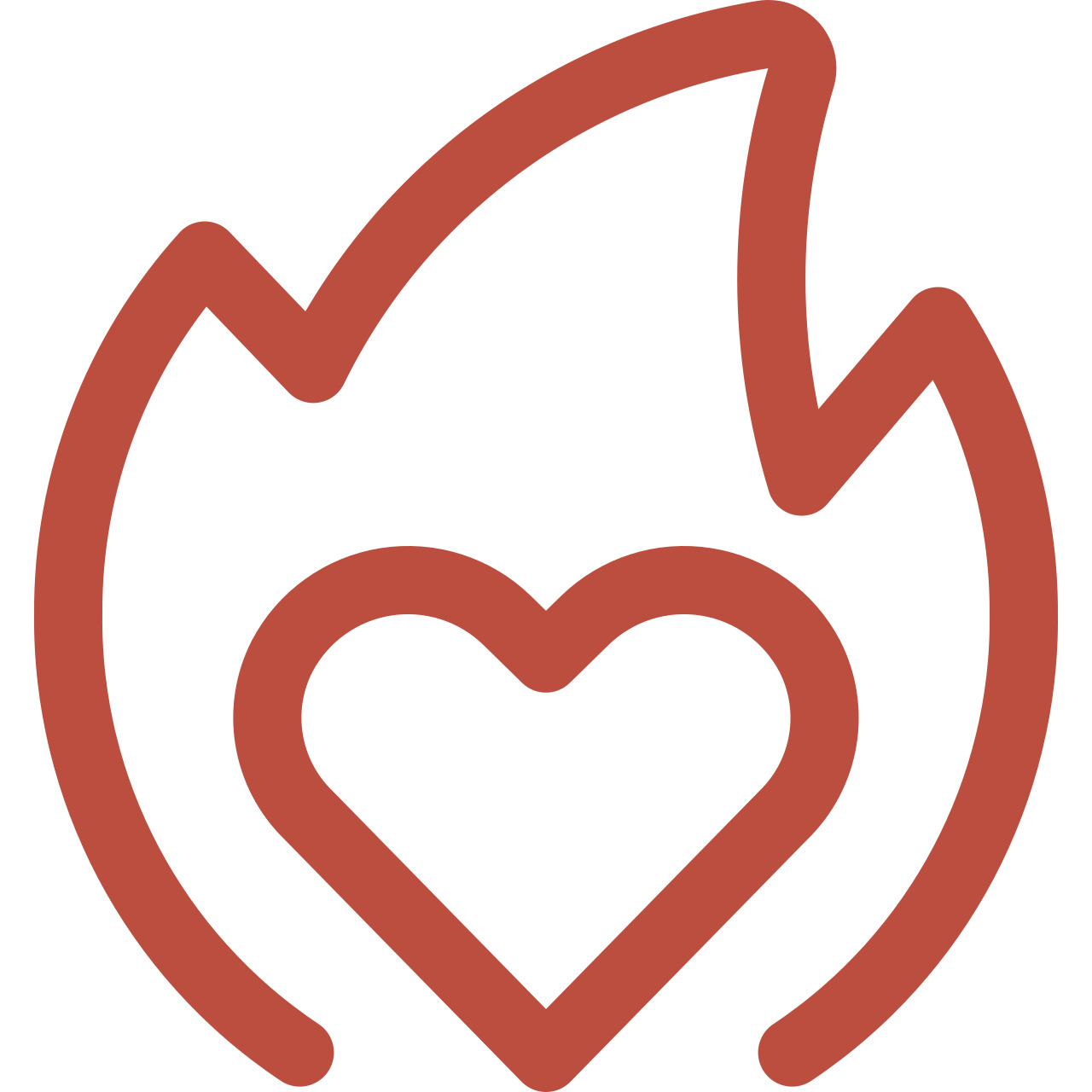 What You'll Love
You'll love the waterfront, with its collection of unique shops, cafes, and restaurants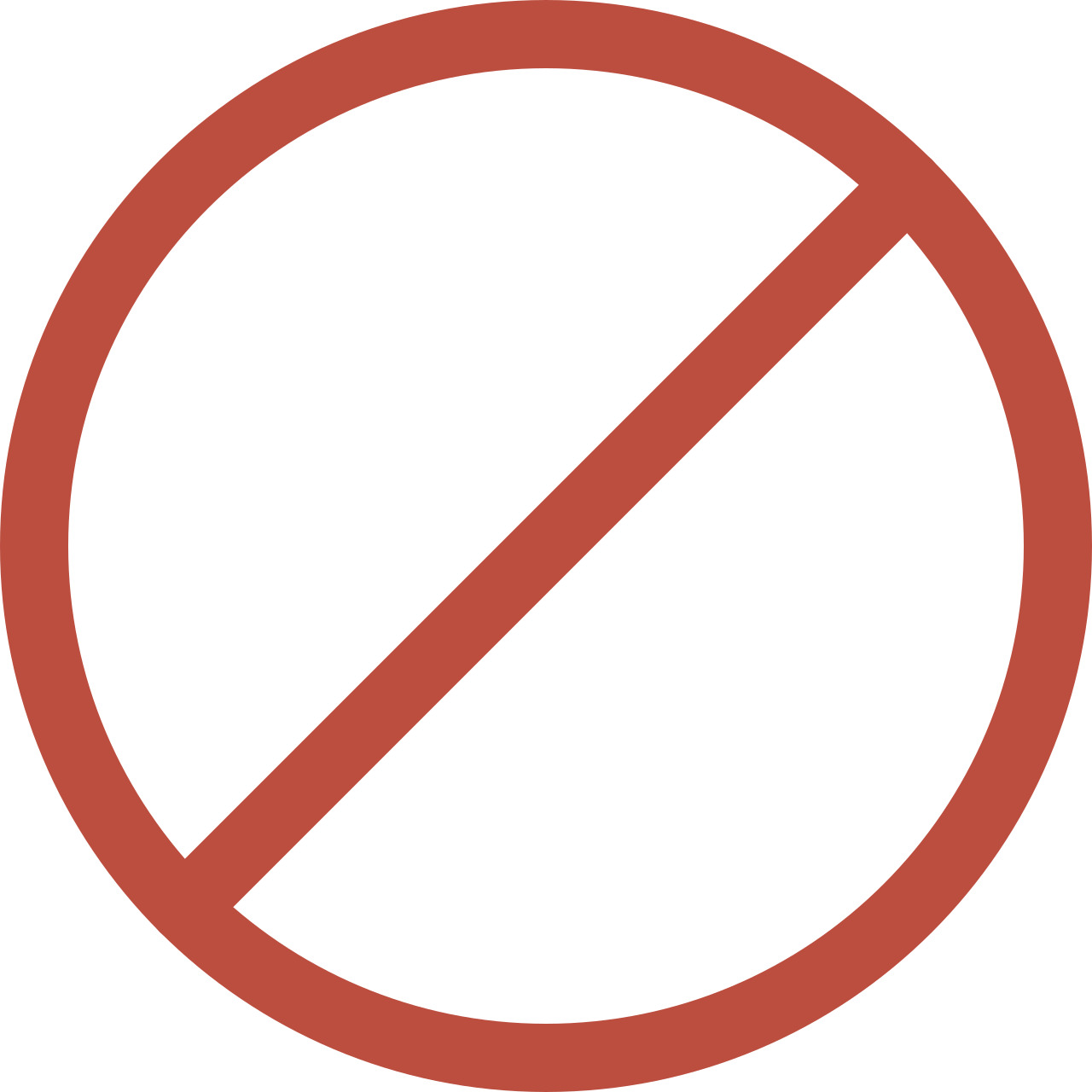 What Not To Expect
Don't expect the crowds you'd find in similar neighbourhoods like The Beaches in Toronto.
The Bay Ridges neighbourhood is a quaint waterfront community bordered by Frenchman's Bay to the west, Lake Ontario to the south, Highway 401 and Bayly Street to the north, and the hydro transmission corridor to the east.
The waterfront, a hub for the community, showcases a unique collection of ice cream parlours, bakeries, specialty shops, cafes, and restaurants, and nearby Beachfront Park offers sensational sunset views from scenic lookouts on the boardwalk, making this waterfront community a local Pickering gem.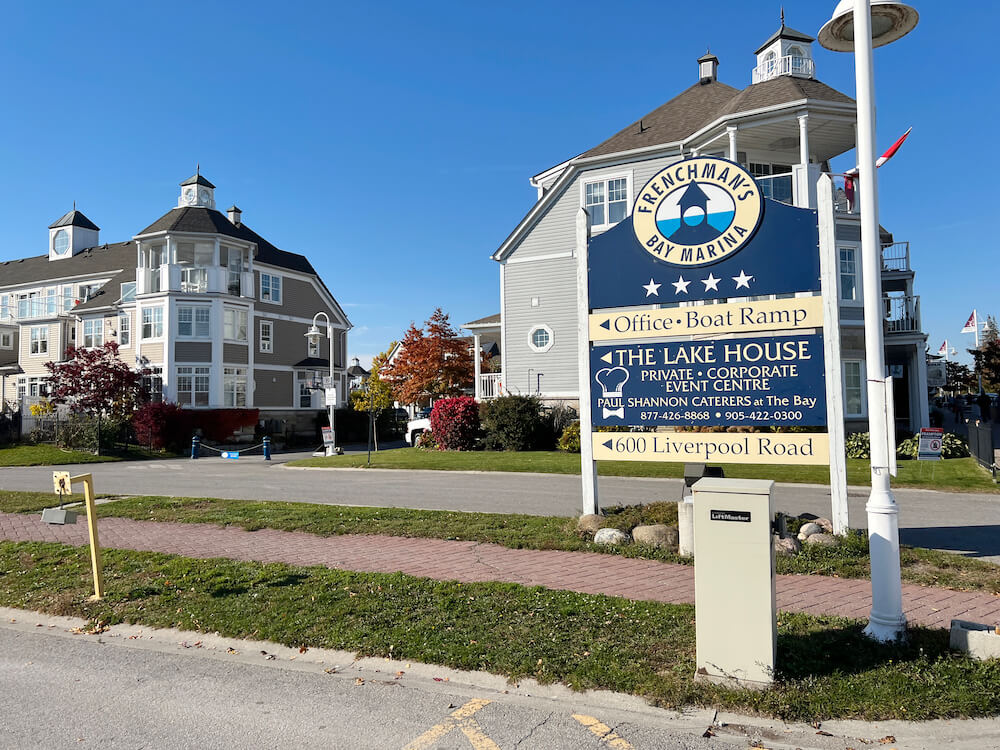 The Bay Ridges neighbourhood originated when a lighthouse, wharf, and grain elevator were built at Frenchman's Bay, and a surrounding village formed around these landmarks in the 1870s. Frenchman's Bay derives its name from the original French settlers, who arrived in the region in the 1800s.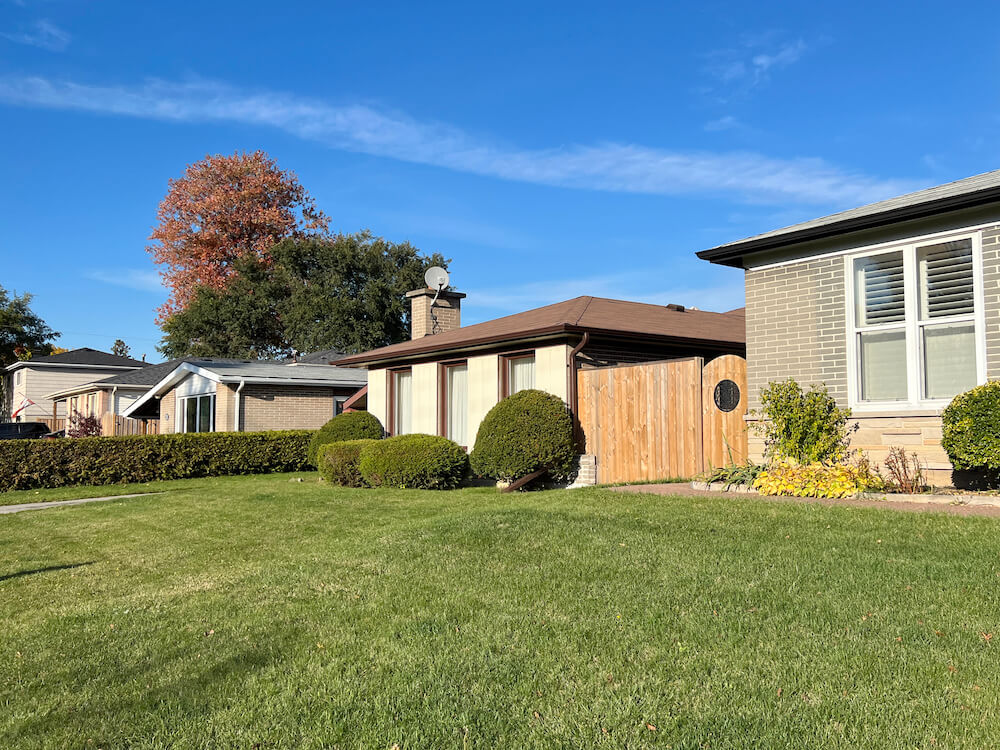 Many of the homes in this community were developed between 2004 and 2007 with a nautical theme in keeping with the seaside vibe of the community. The waterfront neighbourhood includes many apartments and townhouses mixed in with smaller businesses and restaurants. Rounding out the neighbourhood is an industrial district located east of Sandy Beach Road.
Newer developments in this neighbourhood include the Nautical Village and San Francisco by the Bay. The Nautical Village is located at the bottom of Liverpool Road and was developed between 2004 and 2007.
San Francisco by the Bay is another innovative development located along Bayly Road, featuring two high-rise apartment buildings and townhouse complexes. Commuters, already in love with the scenic waterfront community, enjoy the added bonus of a convenient five-minute walk to the Pickering GO station from this neighbourhood.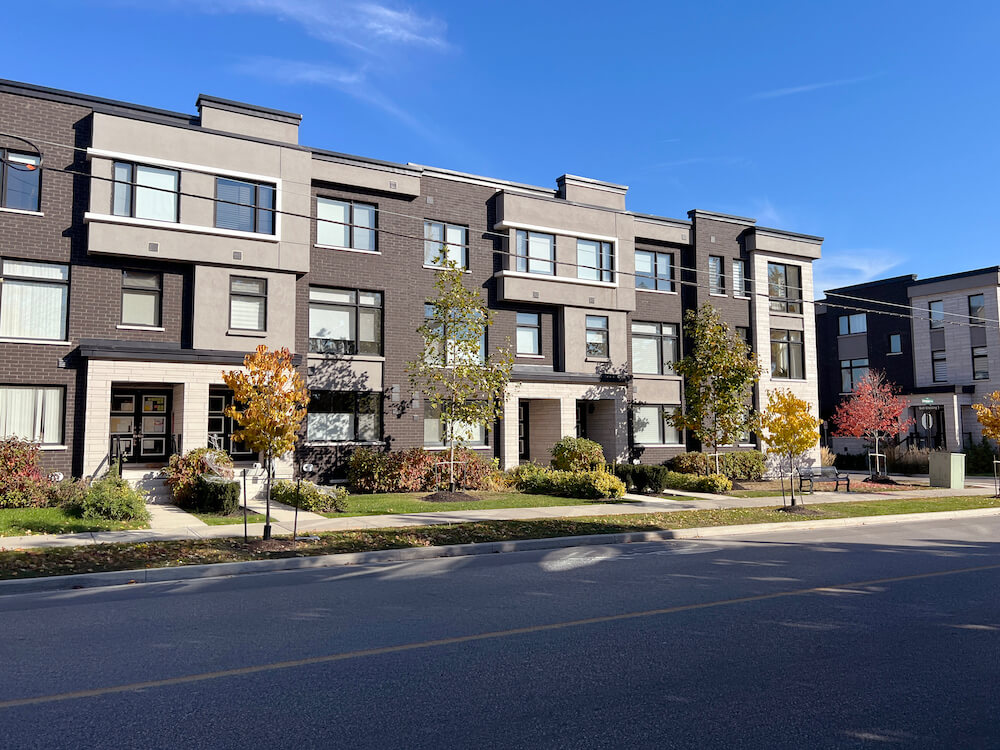 Things to Do in Bay Ridges
Millennium Square, located on the waterfront across from Beachfront Park, is a large public square offering a vast array of summertime entertainment, including the PARA waterfront festival – the festival plays host to music, food, nautical programs, and entertainment on an annual basis.
Music lovers celebrated Canada Day at Millennium Square with the Music by the Bay festival, which featured 10 bands and artists. The festival's headliner was The Skyes, a hard-rocking band from Toronto. Other notable entertainment included Elyse Simpson, who hails from Oakville, Sampson and the Doc from Mount Forest, and Toronto crooner, Layton Thomas. This music festival provided music lovers with fun in the sun on a long weekend by the lake.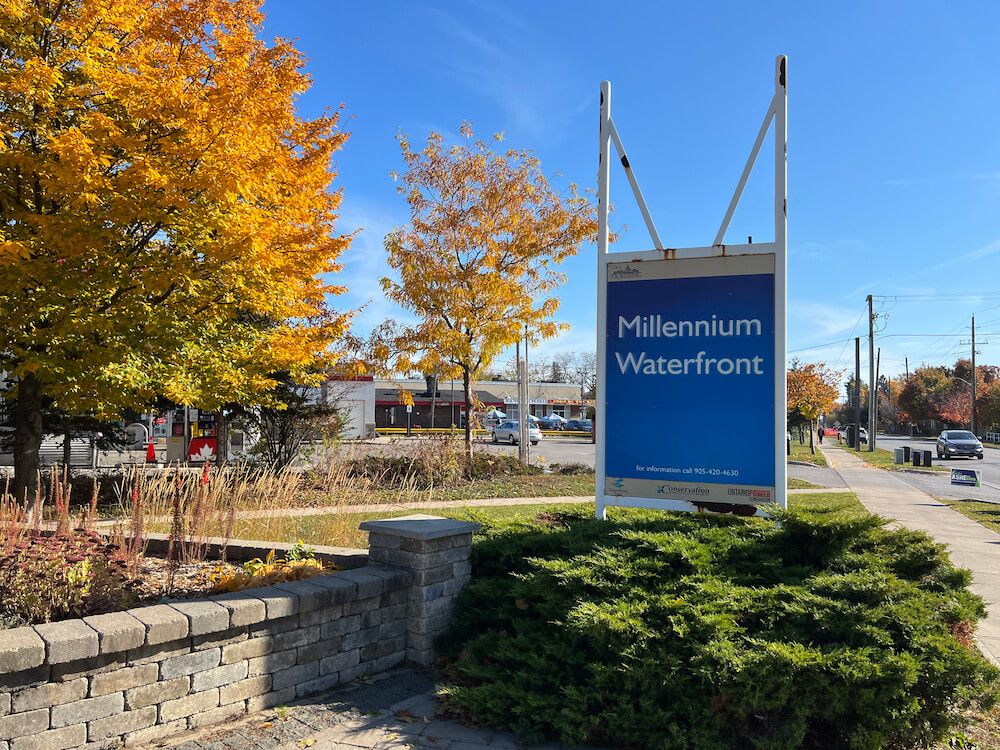 Shopping is plentiful and varied in Bay Ridges. Bay Ridges Plaza, located at the intersection of Liverpool Road and Krosno Boulevard, caters to local residents with a barber shop, Subway, dry cleaners, Dogs Town Grooming, Liverpool Pharmacy, Square Boy Pizza, Zeera by the Bay Indian restaurant, among other conveniences.
Granddad's Old Fashion Ice Cream, located in quaint Nautical Village, offers 48 flavours of ice cream, and also serves nut-free popsicles. Enjoy an evening walk along the boardwalk and top it off with a double scoop – Granddad's features the Kawartha Lakes ice cream, a popular ice cream with a reputation that precedes it.
Coco Cake Company on Liverpool Road is a bakery, which specializes in preparing custom-designed cakes, cupcakes, and cookies for birthdays, showers, anniversaries, and weddings. Their wide range of cupcakes, including raspberry buttercream, vanilla and cookie crumb, and chocolate mango will satisfy your sweet tooth and leave you wanting more than one – these cupcakes might just be the best you've ever tasted!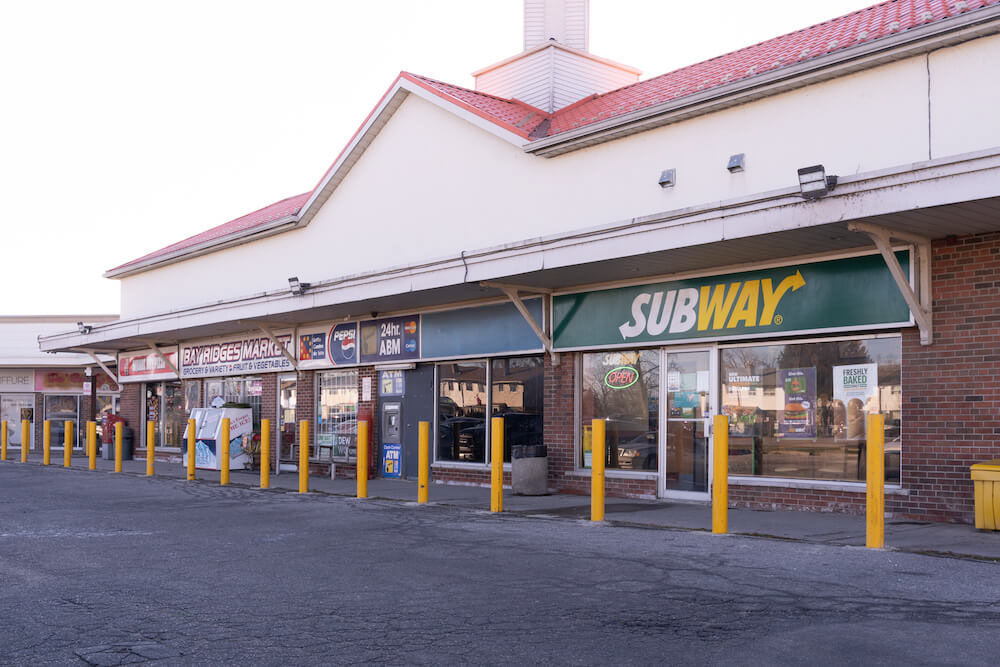 The Nautical Village is a mecca for unique shops and lively restaurants. The Open Studio Art Cafe is an intimate spot to enjoy sandwiches or a unique coffee, such as the delicious Ethiopian blend. The decor is quaint and cozy with artwork decorating the walls. Health-conscious consumers will enjoy the Matcha protein smoothie, which is dairy-free and a vegan option.
The Sailing Restaurant and Bar, also located in Nautical Village, features comfortable surroundings with tantalizing dishes like Shrimp Gamboza, pan-seared salmon, and mussels stew, which adds to the nautical ambiance of this eatery – open views of Lake Ontario provide a luxurious and relaxing dining experience.
The Big M Drive-In on Krosnos Road is a historic landmark in Pickering and a favourite destination burger spot for locals. The food is cooked on a grill right in front of your eyes, and their famous burgers are second to none!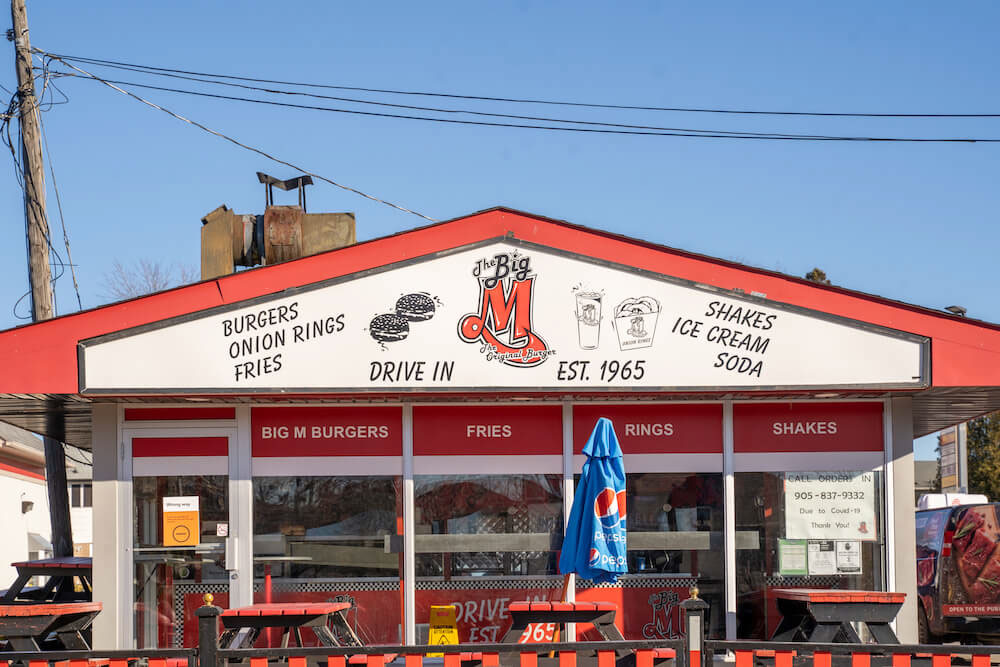 Nearby Kingsman Park offers convenient recreational facilities for friends and families to enjoy – there is a football field for local leagues and friends to gather on summer afternoons for a game of touch football. There is also a soccer field and softball diamond for sports lovers, in addition to a playground for local children to enjoy; outdoor tennis courts provide a chance for a tennis match. A mini soccer pitch is an entertaining pastime on a summer day.
Nestled on the shores of Lake Ontario is Beachfront Park. Nature lovers will enjoy hiking the Waterfront Trail surrounding the wetlands, and the marsh is a birdwatcher's paradise – you might catch a glimpse of the local herons, terons, and shorebirds. A local beach area and boardwalk provide a great spot for swimming, biking, and picnicking or a leisurely stroll by the shores.
Beachgoers will love the beach volleyball courts with refreshing lakeside breezes, and a children's lakeside splash pad is a favourite spot for families. The Beach Point Promenade at the south end of Frenchman's Bay offers a scenic viewpoint for sensational sunsets over the bay.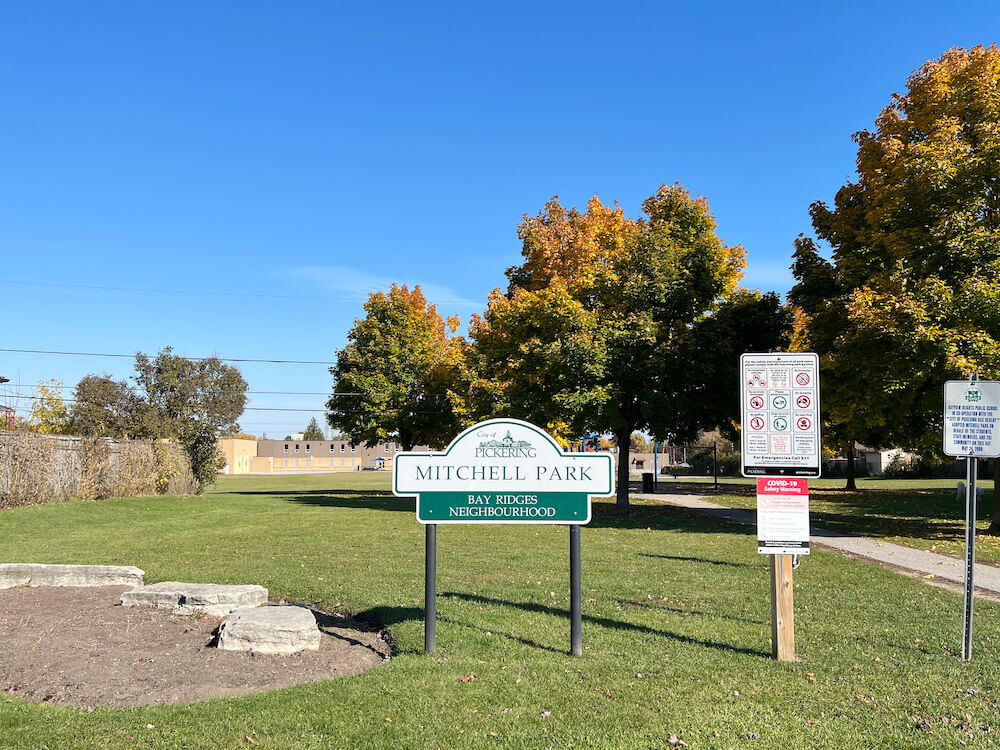 Boating is a popular pastime in Bay Ridges, and avid boaters will enjoy hiring a boat, canoe, or windsail down at the waterfront or viewing the opulent yachts and sailboats moored at Frenchman's Bay Yacht Club, Tenkey Marina, or Wharf Street Marina.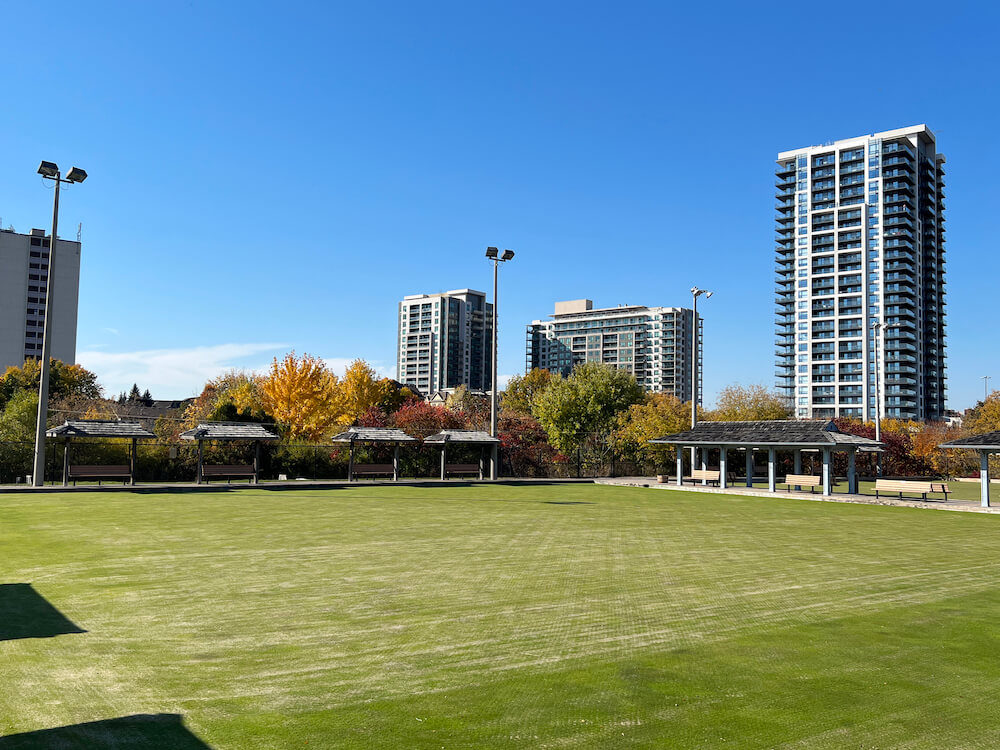 The Bayview neighbourhood is a unique waterfront community that can leave you believing that you've landed in Cape Cod with its charming, nautical village situated at the south end of the neighbourhood next to Frenchman's Bay. Residents can enjoy a wide range of ice cream parlours, bakeries, unique shops, cafes, and restaurants on Liverpool Road, and entertainment and festivities abound on the shores of Lake Ontario at Millennium Square.
Frequently Asked Questions
What is Bay Ridges known for?
Bay Ridges is famous for its wide range of ice cream parlours, bakeries, unique shops, cafes, and restaurants on Liverpool Road, and entertainment and festivities abound on the shores of Lake Ontario at Millennium Square.
Why is it called Bay Ridges, Pickering?
Bay Ridges likely derives its name from nearby Frenchman's Bay.