St Lawrence, Toronto Neighbourhood Guide: A Revitalized Neighbourhood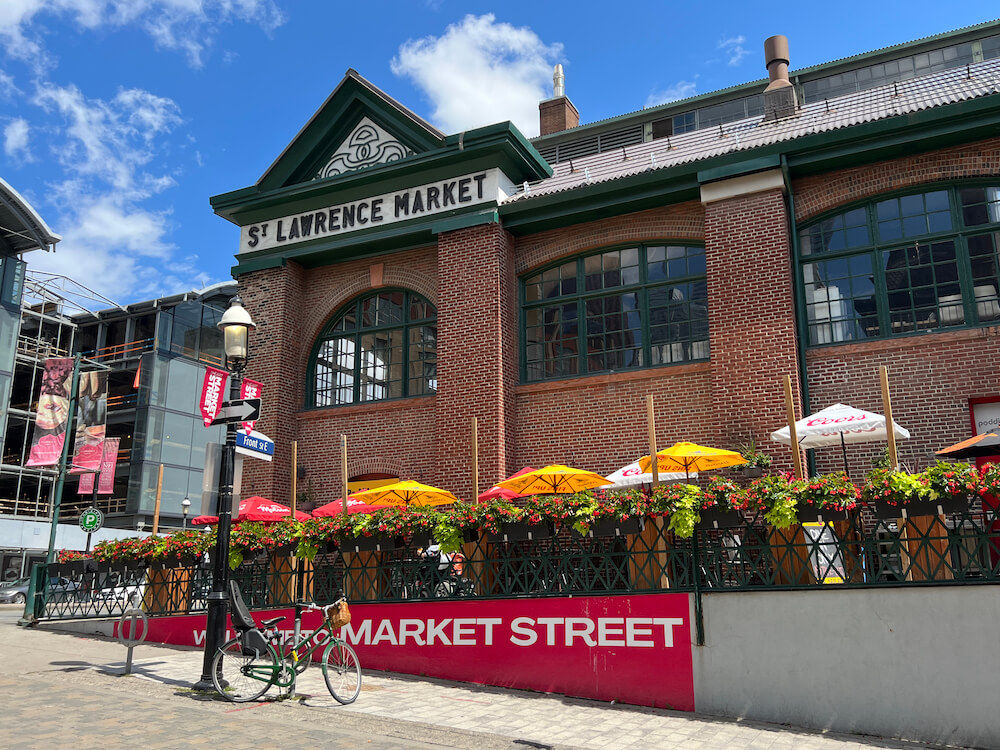 Neighbourhood At a Glance: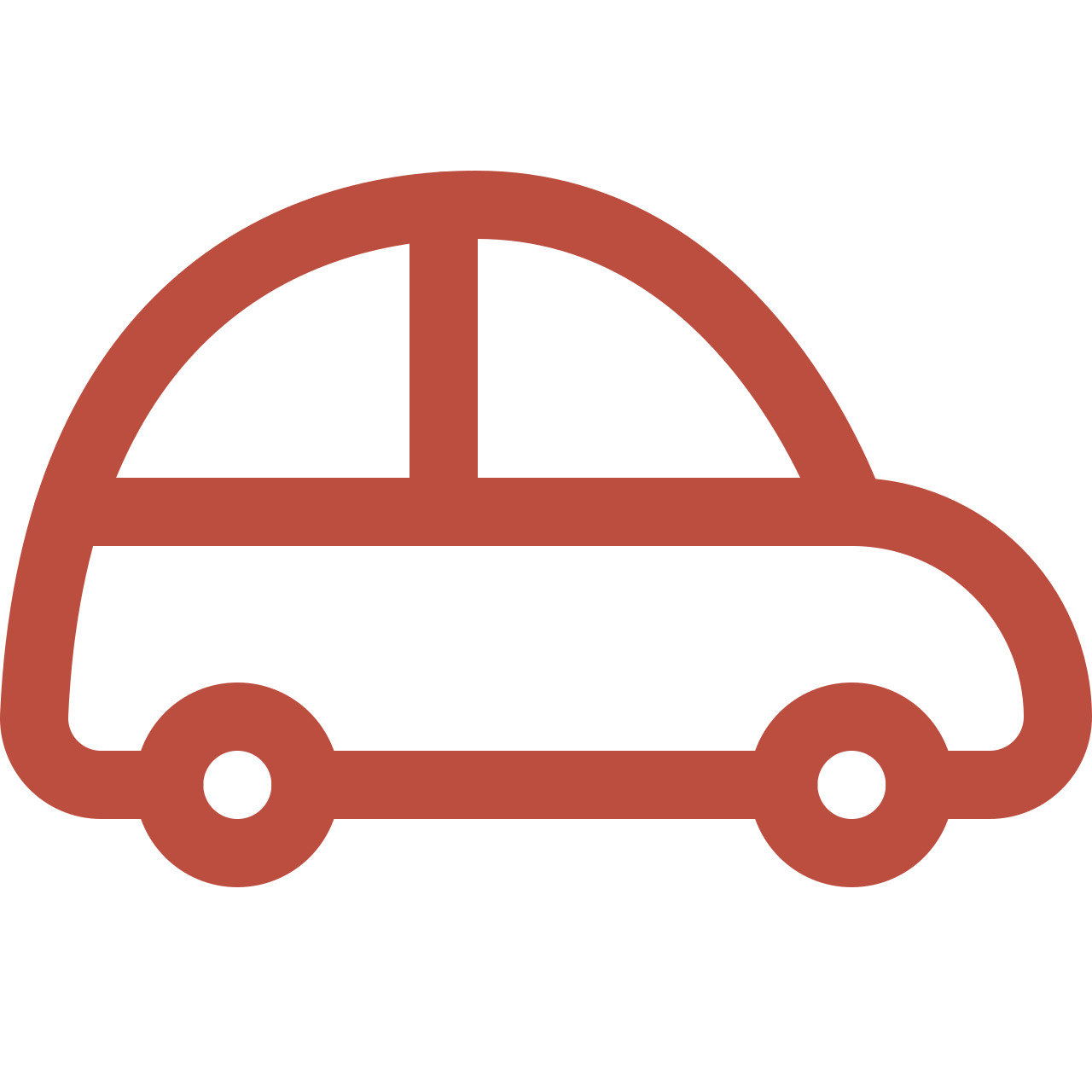 Average Commute Time
Union Station can be reached in about five minutes by car and 15 minutes by public transit.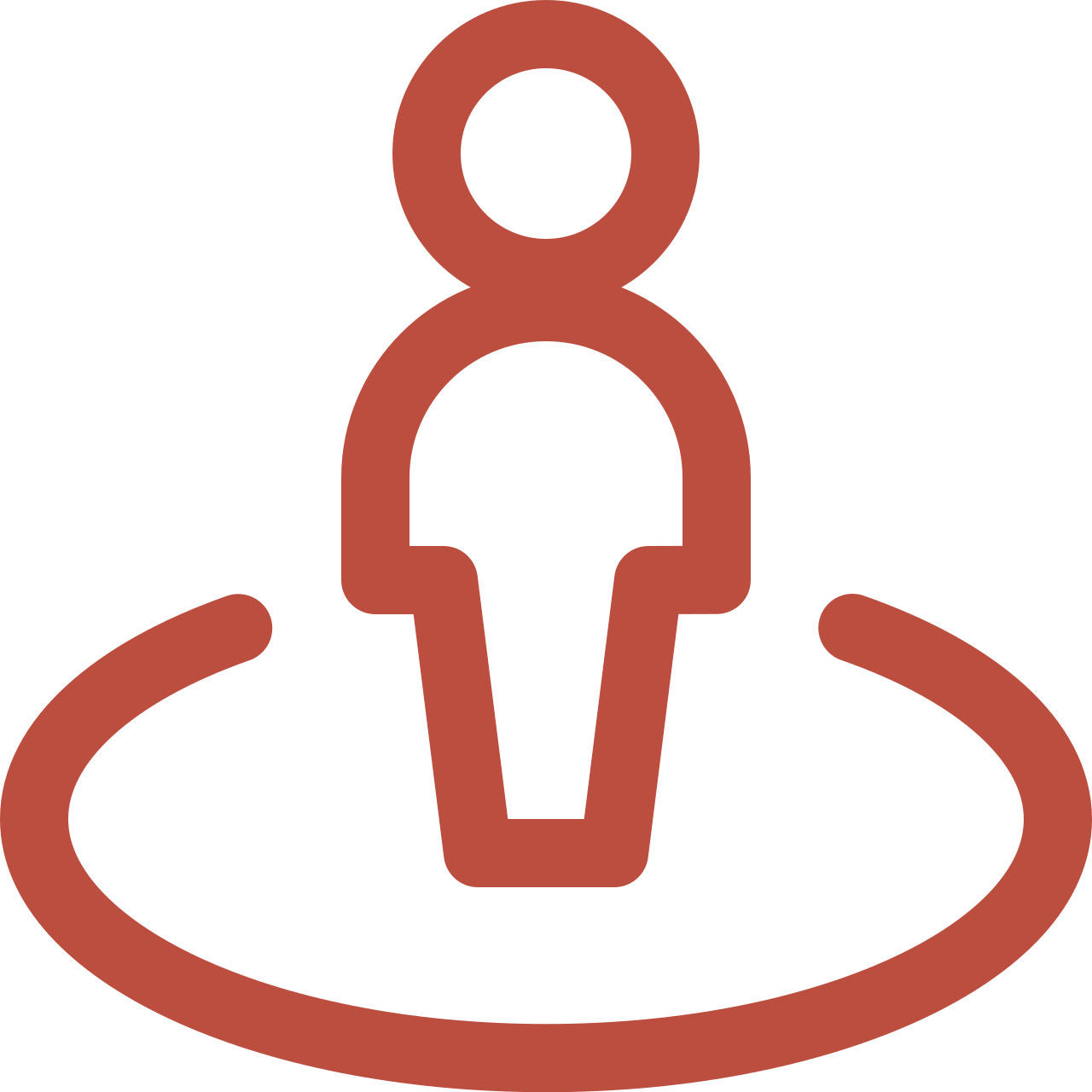 Lifestyle
A metropolitan blend of entertainment, shopping, and green space.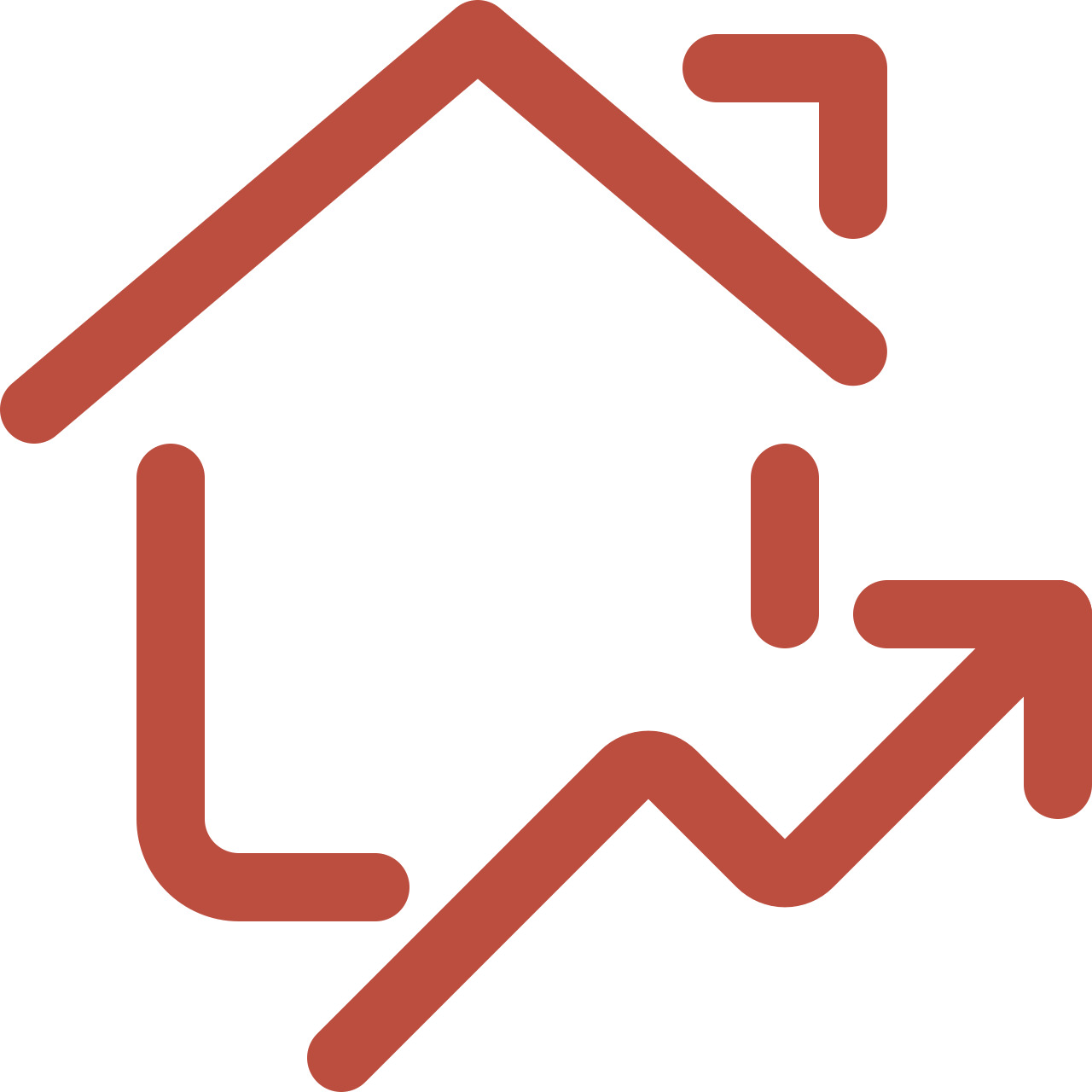 The Housing Market
St. Lawrence offers a unique mixed-use real estate landscape.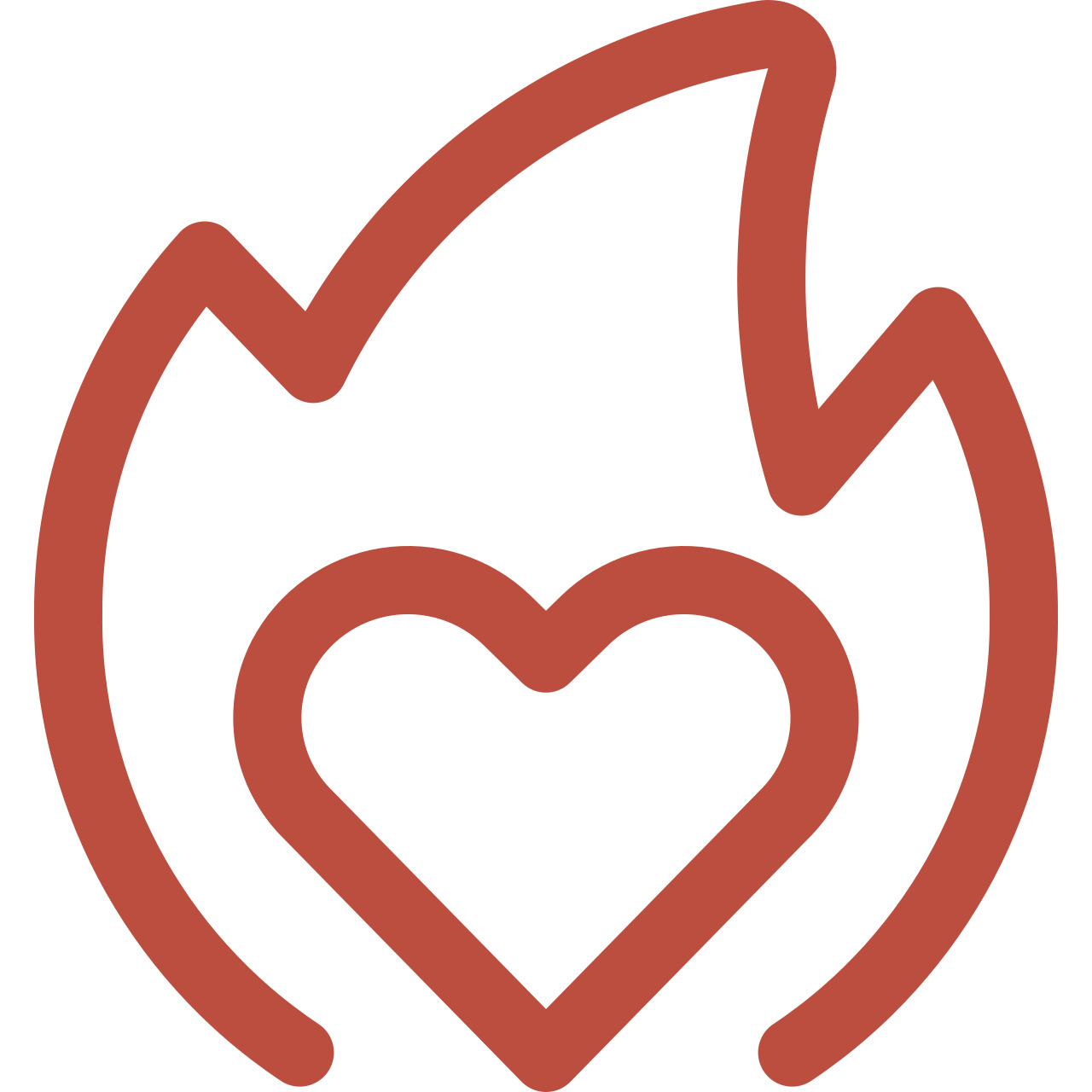 What You'll Love
You'll love The Esplanade, which runs through the centre of this neighbourhood.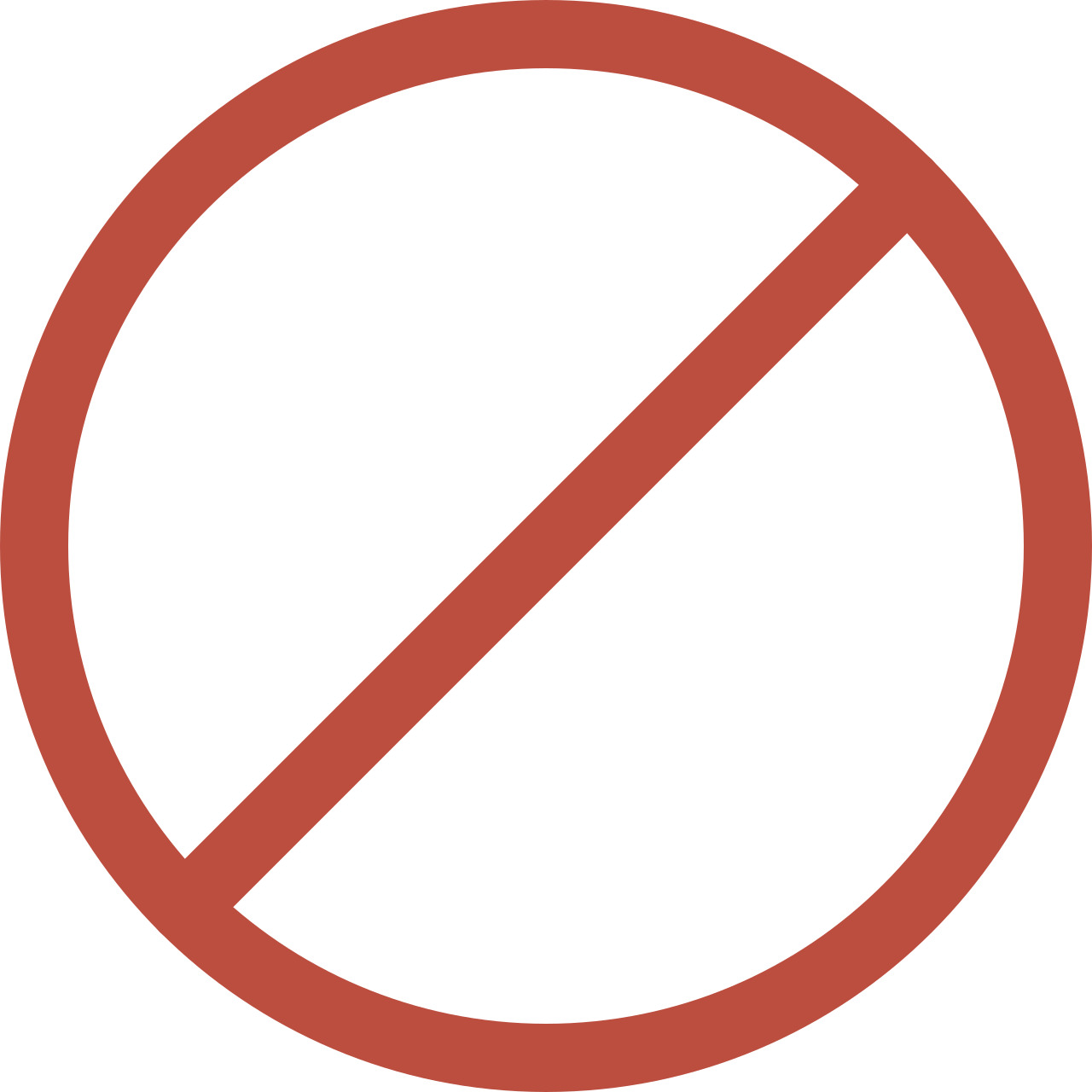 What Not To Expect
Don't expect a typical shopping experience.

The St. Lawrence neighbourhood is a vibrant district in Toronto bordered by Yonge, Front and Parliament Streets and the Canadian National Railway. The Esplanade, which runs through the centre of the area, is a mecca of restaurants, cafés, and hotels that attracts both local and international visitors.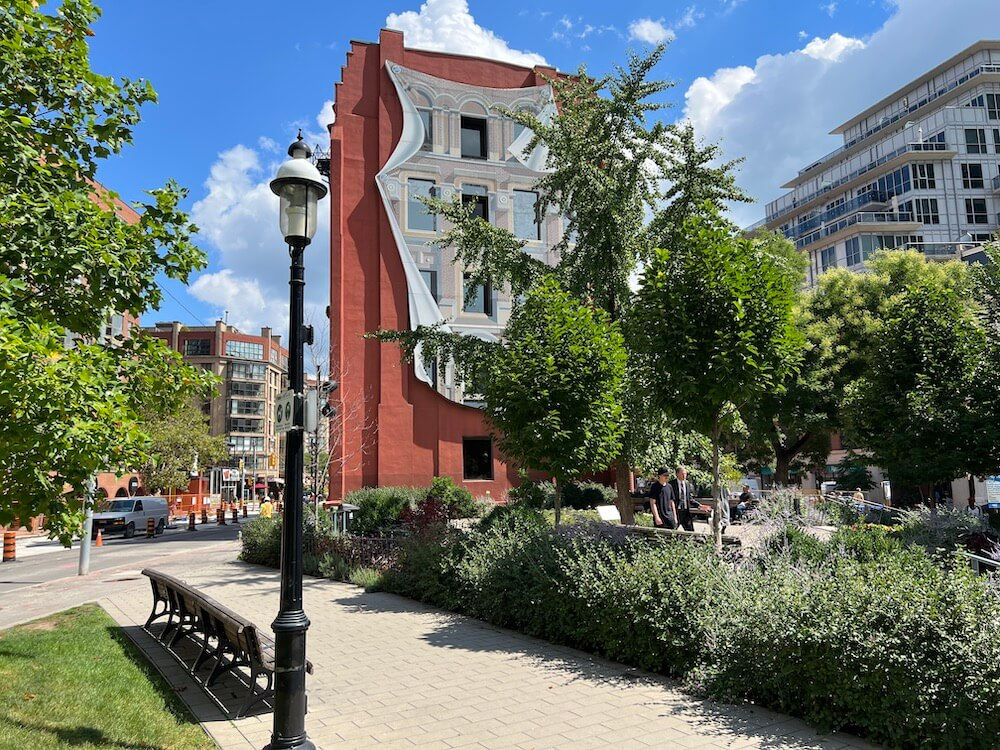 St. Lawrence's roots date back to when Toronto was known as York in 1793. Around 1840, the waterfront area, which is now known as The Esplanade, was the site of numerous boating wharves. The construction of The Esplanade was completed in 1865 and provided employment for thousands with its bustling commercial enterprises. However, by the 1960s, the industry had moved away from this area, leaving many abandoned buildings.
This prompted the Toronto mayor to revitalize the neighbourhood into a residential hub in the 1970s. The development continued into the 1990s and has become an example of an acclaimed urban-planning project, featuring shops, restaurants, and homes.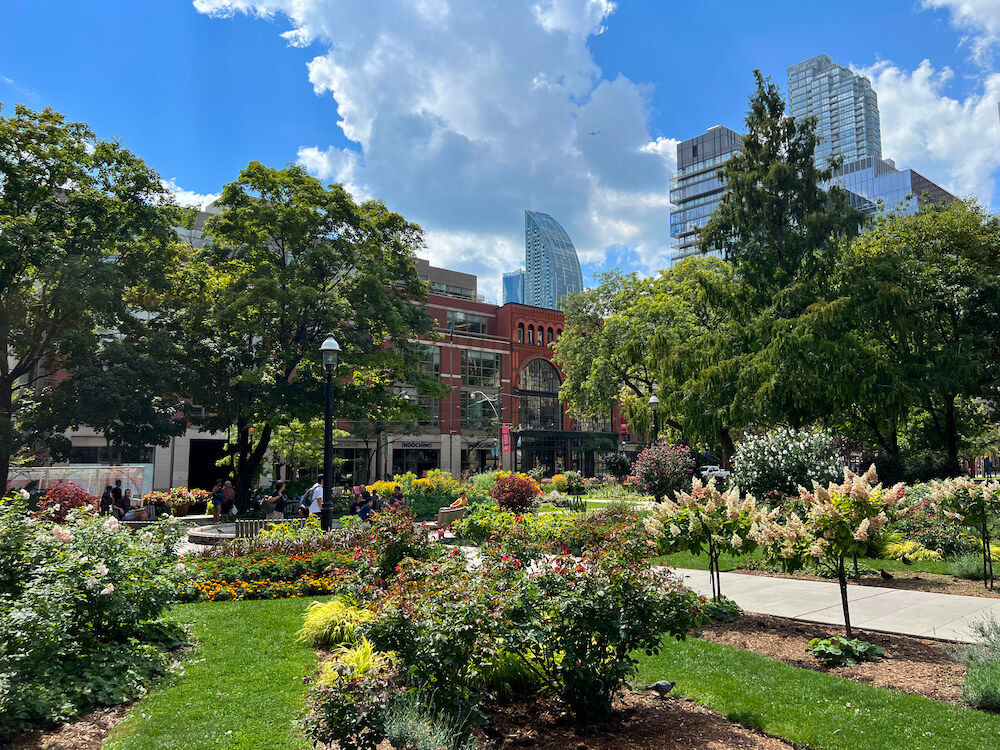 St. Lawrence offers a unique mixed-use real estate landscape that has been the model for new neighbourhoods across North America. A unique landmark in this area is the Flatiron Building.
Built in 1892, this building is at Wellington and Front Streets. When viewed from the east, it forms a perfect contrast between the cityscape, with Financial District skyscrapers and the CN Tower forming a towering backdrop, and its historic structure.
Front Street is a historic district featuring 19th-century Georgian-style red and yellow brick buildings. Intermingled with the old is the newer district in St. Lawrence situated around The Esplanade. This area was constructed in the 1970s and contains a mixture of dwellings including rental apartments, co-ops, condominiums, as well as single-family, detached homes.
The apartment buildings and townhouses in this area have been designed by top architects to blend in with the rest of the district's red-brick exteriors. Along Front Street, east of Jarvis Street, a few old industrial buildings remain from the 1800s. Some of these buildings have been converted into trendy lofts and offices.
Additionally, developers have taken advantage of the district's close proximity to downtown. They've constructed new condominiums in St. Lawrence, including the London on the Esplanade skyscraper and 75 on The Esplanade.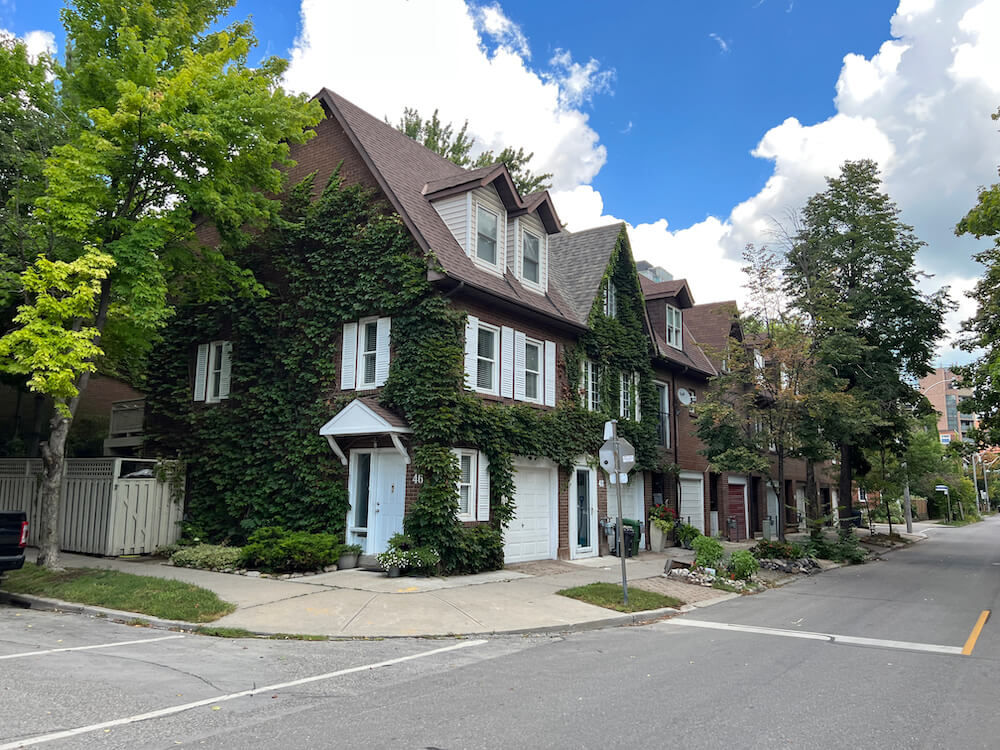 Things to Do in St. Lawrence Market
A hub for the arts, St. Lawrence features two performing art houses, the St. Lawrence Centre for the Arts and Meridian Hall (formerly the Sony Centre for the Performing Arts).
The St. Lawrence Centre was constructed in 1967 and features cultural, artistic, and public events that attract locals, visitors, and a diverse community. In 2007, the centre underwent a massive $3-million renovation, which modernized this facility but kept the original design of the building.
Meridian Hall is an expansive entertainment venue featuring arts, culture, and entertainment. Upcoming performances at this venue include Brit Floyd – World Tour 2022, which is billed as the world's greatest Pink Floyd show, featuring iconic songs written 50+ years ago.
From rock shows to theatre, these entertainment venues let visitors experience live events in state-of-the-art, luxurious surroundings.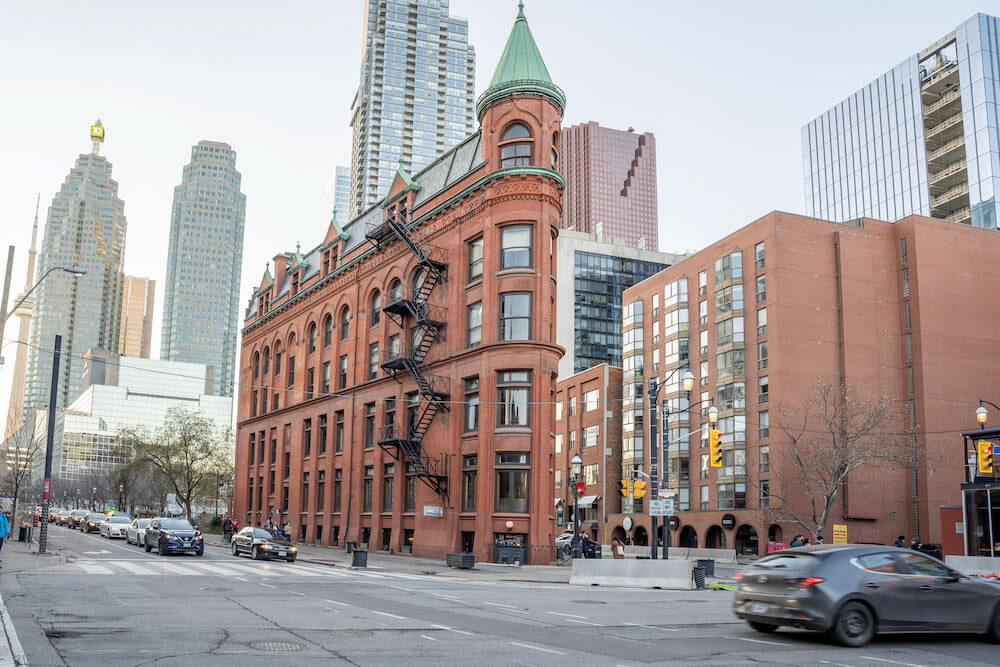 The Esplanade, nestled between the Distillery District and St. Lawrence Market, is a popular shopping district attracting Sunday afternoon browsers and locals shopping for dinner items. This village-like district is a mecca of restaurants, cafés, and hotels, and is surrounded by a plethora of artistic venues.
Metro market is conveniently located on The Esplanade and features fresh flowers, a fish counter, deli and cheese catering, party planning, and a bakery for special occasion cakes.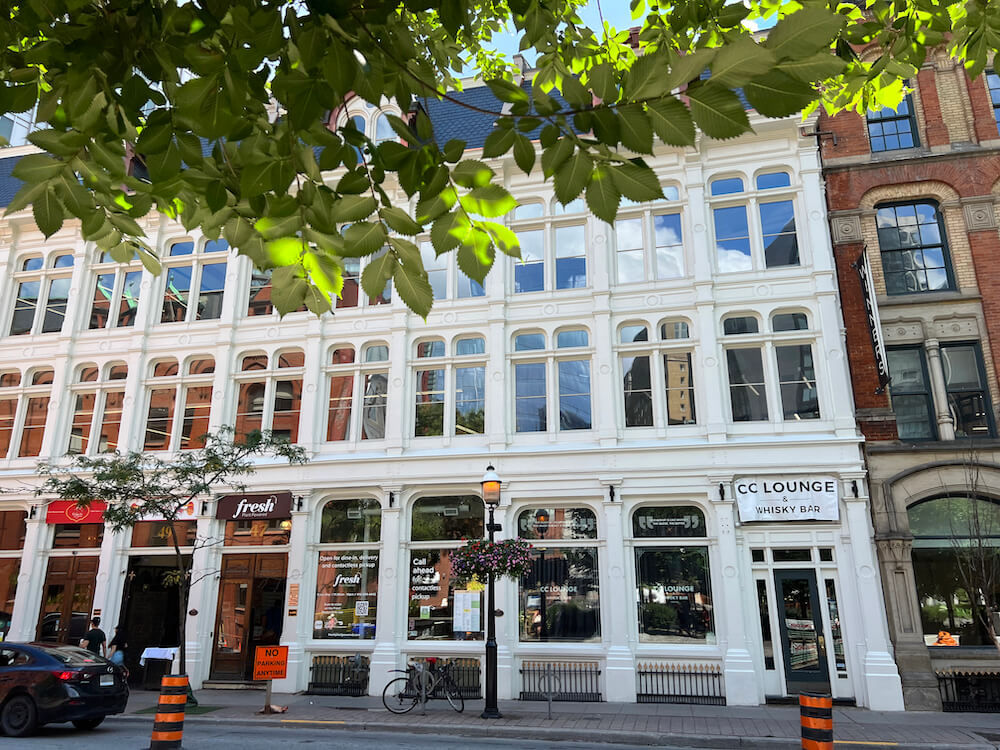 A haven of eateries, featuring everything from Italian to Portuguese to pub food, can be found on The Esplanade, catering to Toronto's multicultural population. Churrasco of the St. Lawrence features succulent Portuguese BBQ chicken and is located inside the market.
Paddington's Pub has a patio located on the cobblestone sidewalk — the perfect spot for enjoying its peameal bacon sandwich. Bar St. Lo is a newer eatery. If you're looking for an intimate dining experience, ask them to seat you in "the cave" away from the other diners.
The imPerfect Fresh Eats on Front Street East is a fortunate find for health-conscious diners. This restaurant features a range of plant-based menu items and also offers the popular concept of building your own Buddha Bowl. Made with fresh farm-to-table ingredients, you won't feel guilty after indulging in this healthy fare.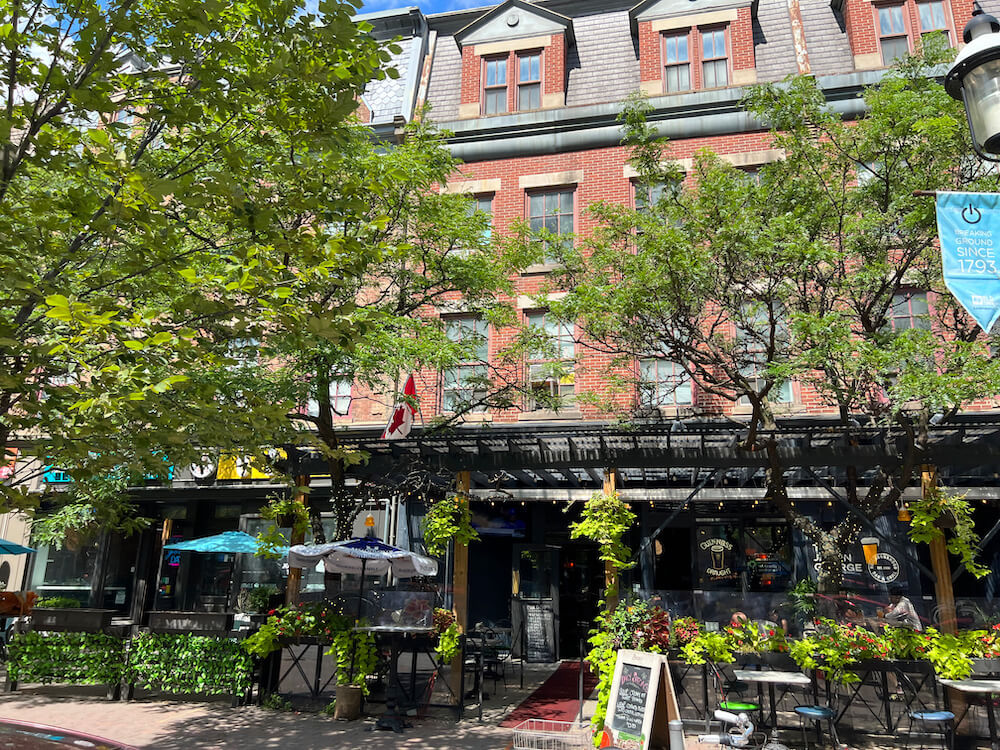 A peaceful oasis in the middle of a busy city, David Crombie Park is a beautiful green space situated on The Esplanade. Colourful flower beds highlight the greenery and an artistic rendition of hands reaching upward to frame a basketball net is a distinctive feature of this park. A small playground attracts neighbourhood children and a centre square provides a spot to read a book or have lunch. This park offers stunning views of the Toronto skyline, as well as a serene spot to relax.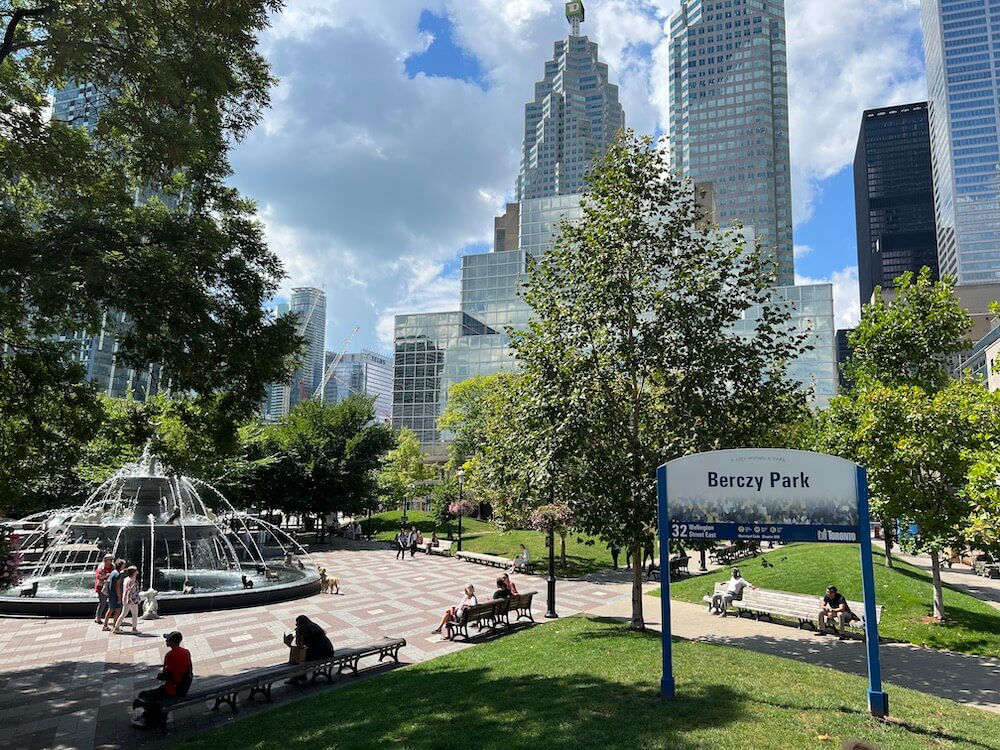 The St. Lawrence Community Centre offers a central location for residents of this neighbourhood or nearby communities to access recreational facilities. In business for more than 10 years, this modern-style centre on The Esplanade offers a range of programs for families and adults. These include arts, fitness, general interest, and sports. The centre features an indoor pool and indoor squash court, a fitness and weight room, a craft room, and more.
This neighbourhood is conveniently located within walking distance of Union Station, where you'll find access to the TTC subway, GO Transit, and Via Rail services. Also nearby are the Gardiner Expressway, Lakeshore Boulevard, and Don Valley Parkway.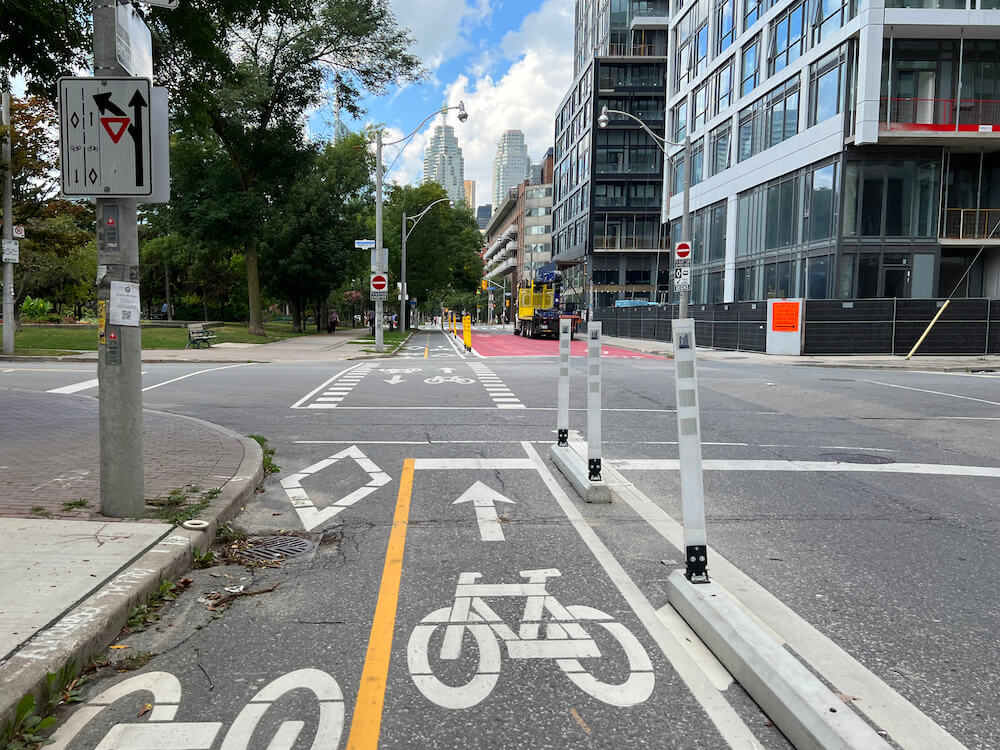 A Design Model for North American Neighbourhoods
When a Toronto mayor envisioned creating a dynamic residential, entertainment, and shopping district here in the 1970s, the reinvigorated St. Lawrence neighbourhood was born. Today, this historical district features distinctive red and yellow brick buildings that have been incorporated into new home designs by top Toronto architects.
The multi-use real estate of this area has been a leading example in North America as a successful community, incorporating commercial, residential, and industrial venues into an attractive neighbourhood design.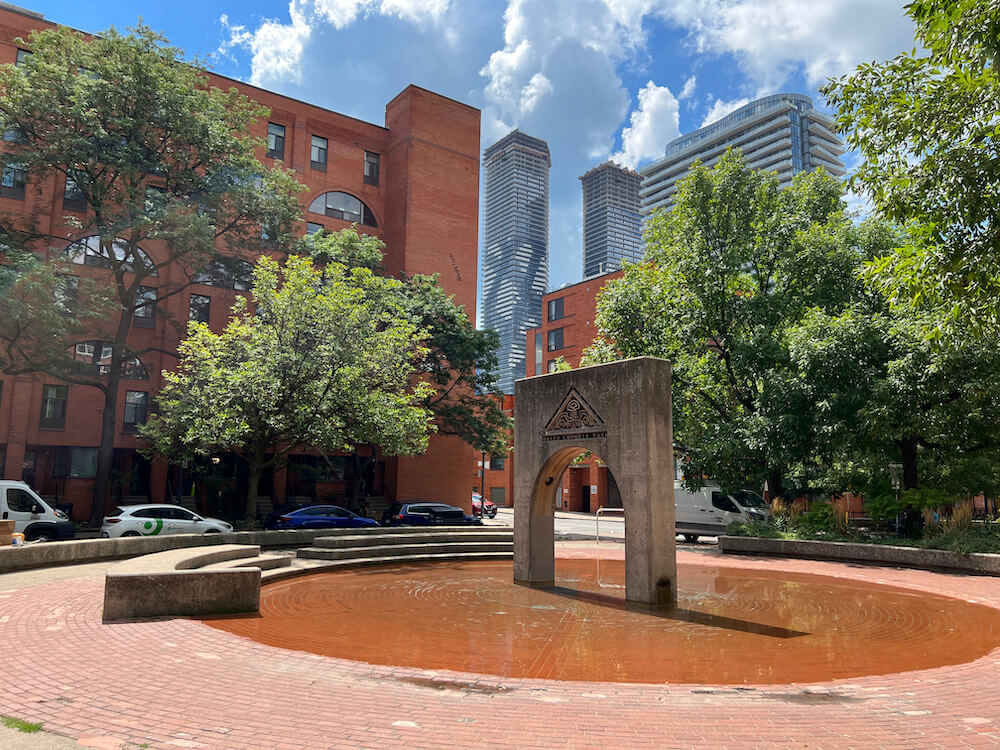 Frequently Asked Question
What is St. Lawrence known for?
St. Lawrence is known for The Esplanade, which runs through the centre of this neighbourhood, and is a mecca of restaurants, cafés, and hotels that attracts both local and international visitors.