Teddington Park, Toronto Neighbourhood Guide: A Sought-After Address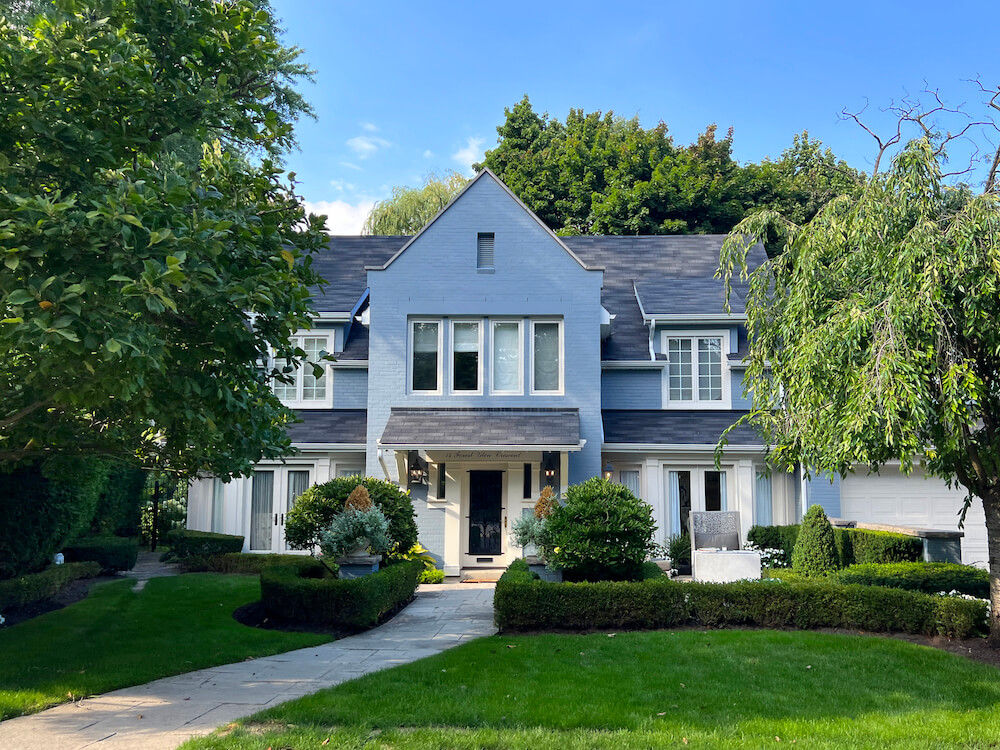 Neighbourhood At a Glance: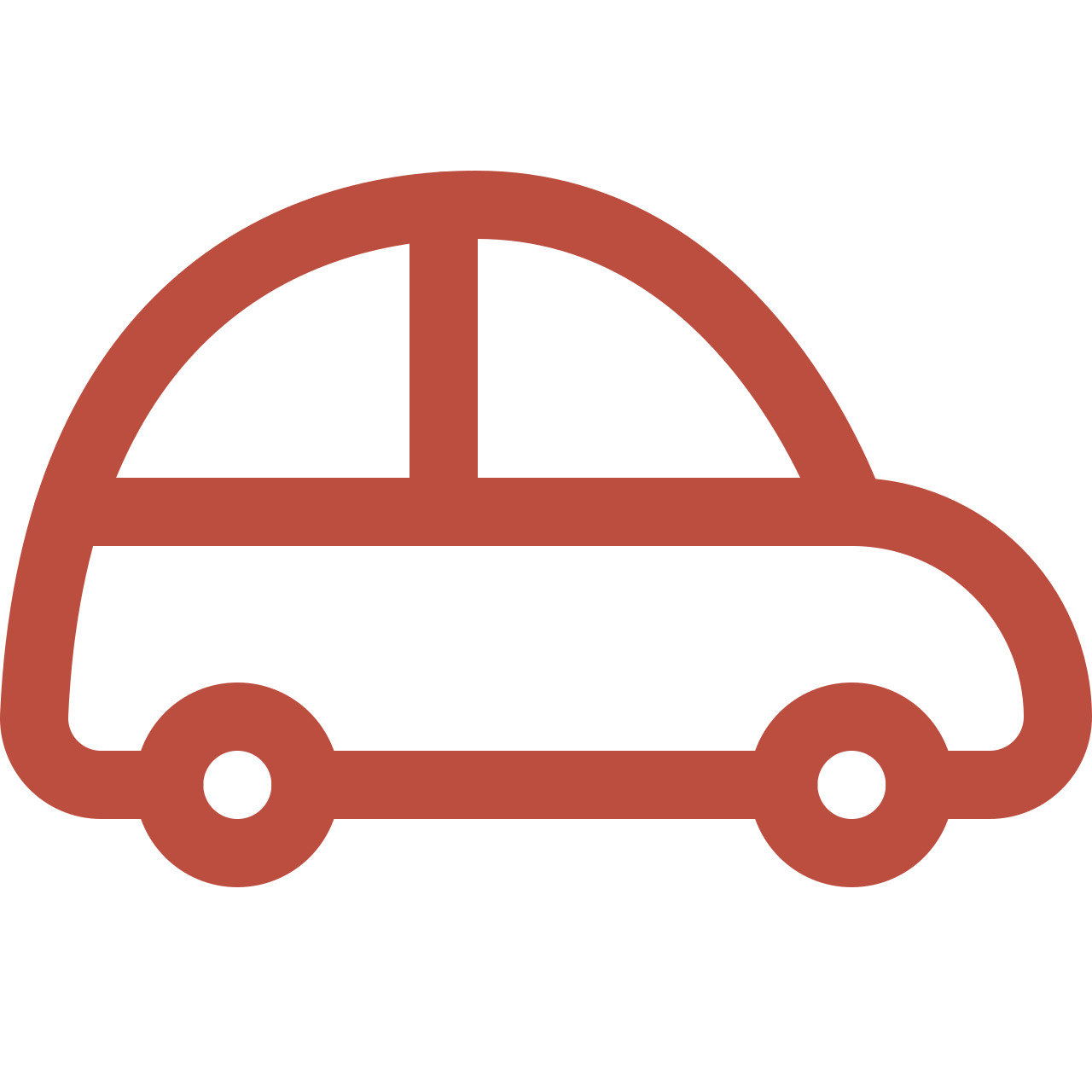 Average Commute Time
Union Station can be reached in about 25 minutes by car and 45 minutes by public transit.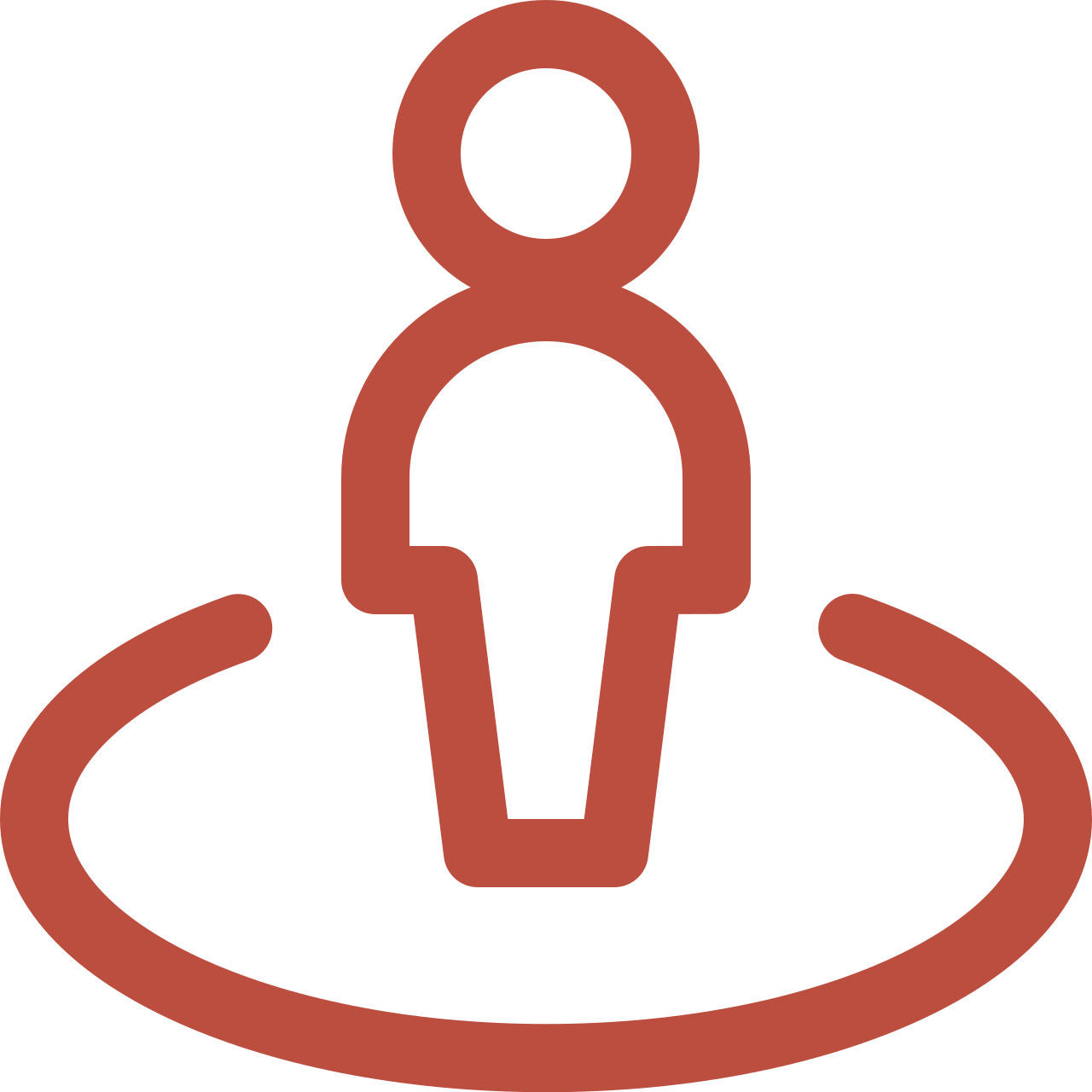 Lifestyle
A blend of green space, entertainment, and shopping.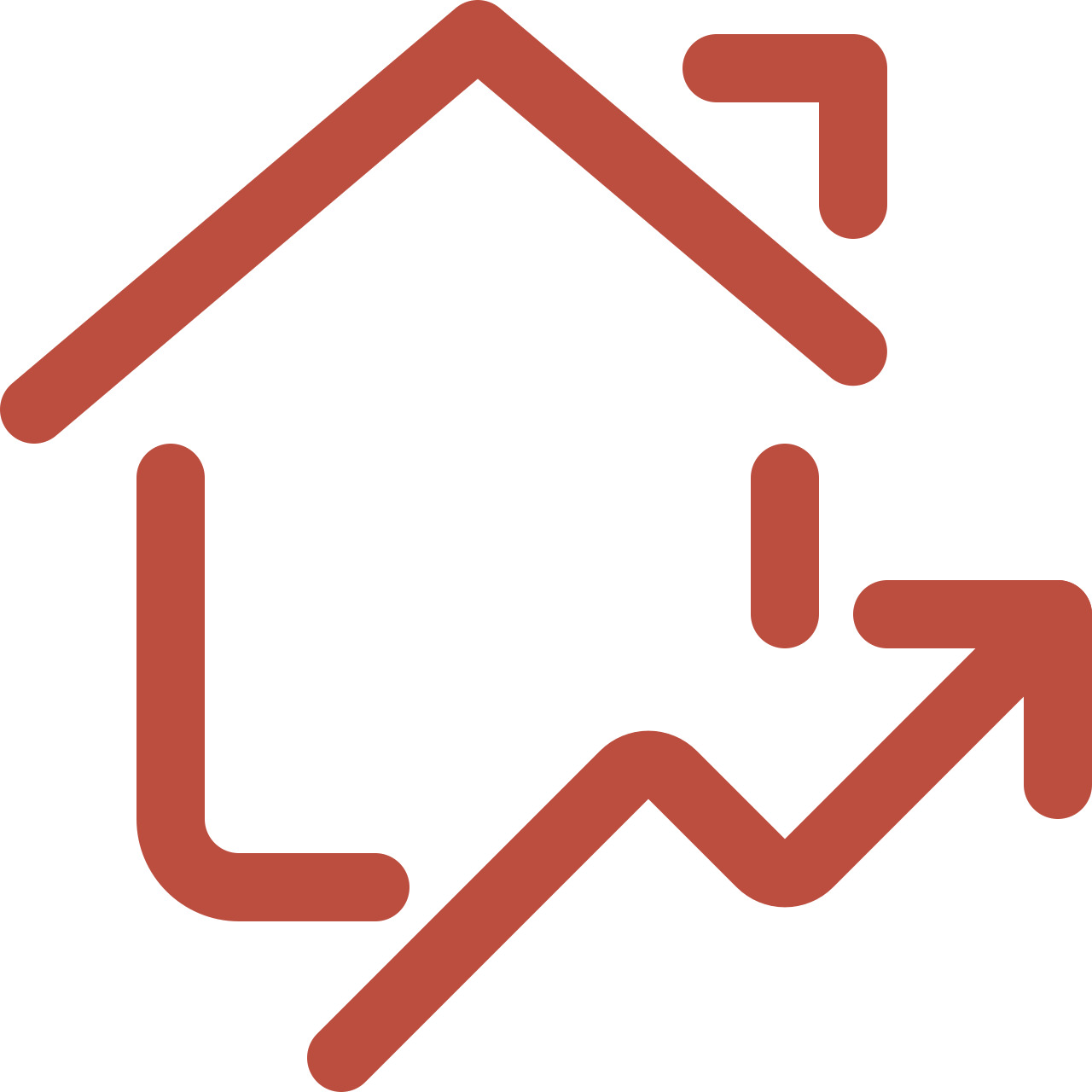 The Housing Market
Most of the older estate homes were built between 1910 and 1935.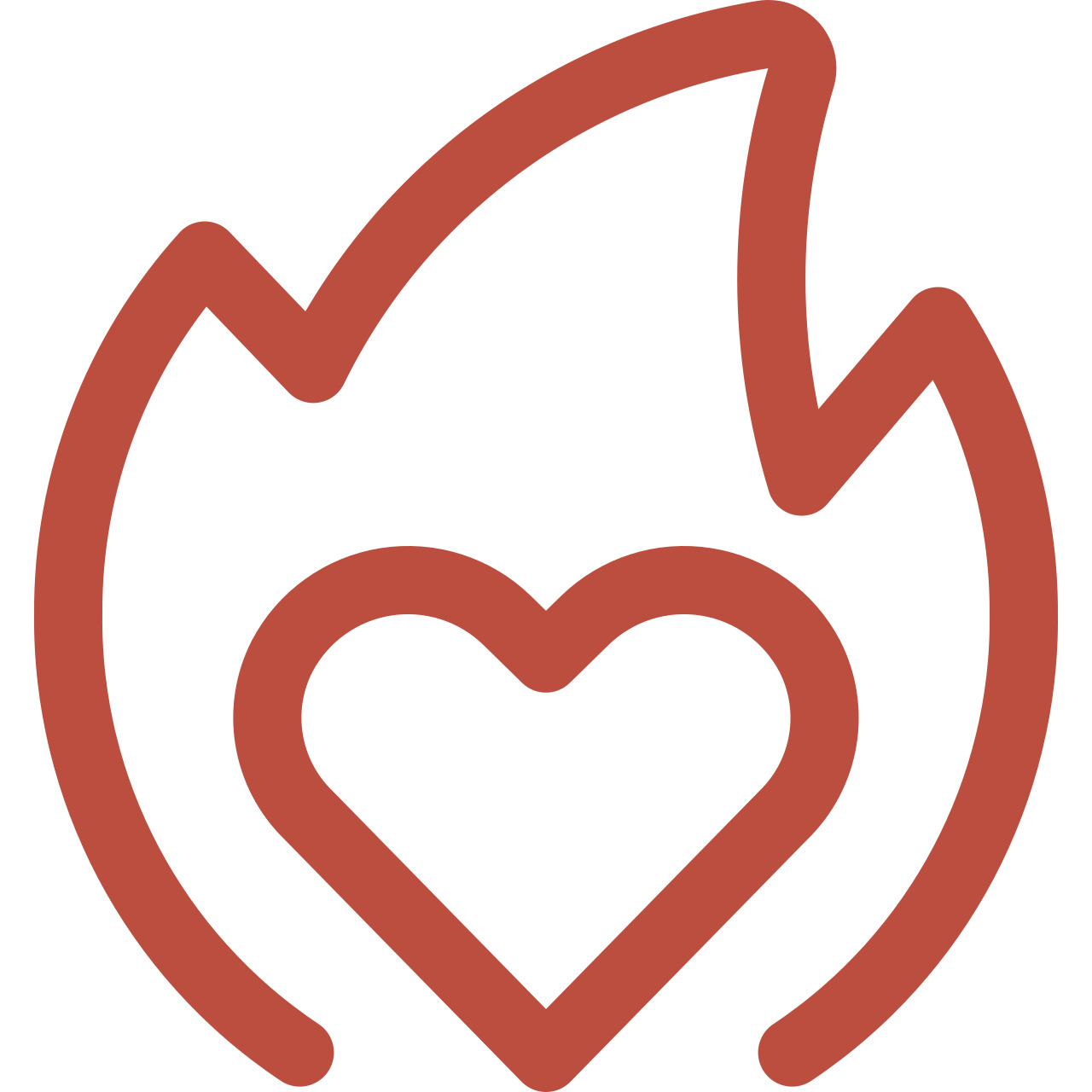 What You'll Love
You'll love the quiet, tree-lined streets featuring historic mansions.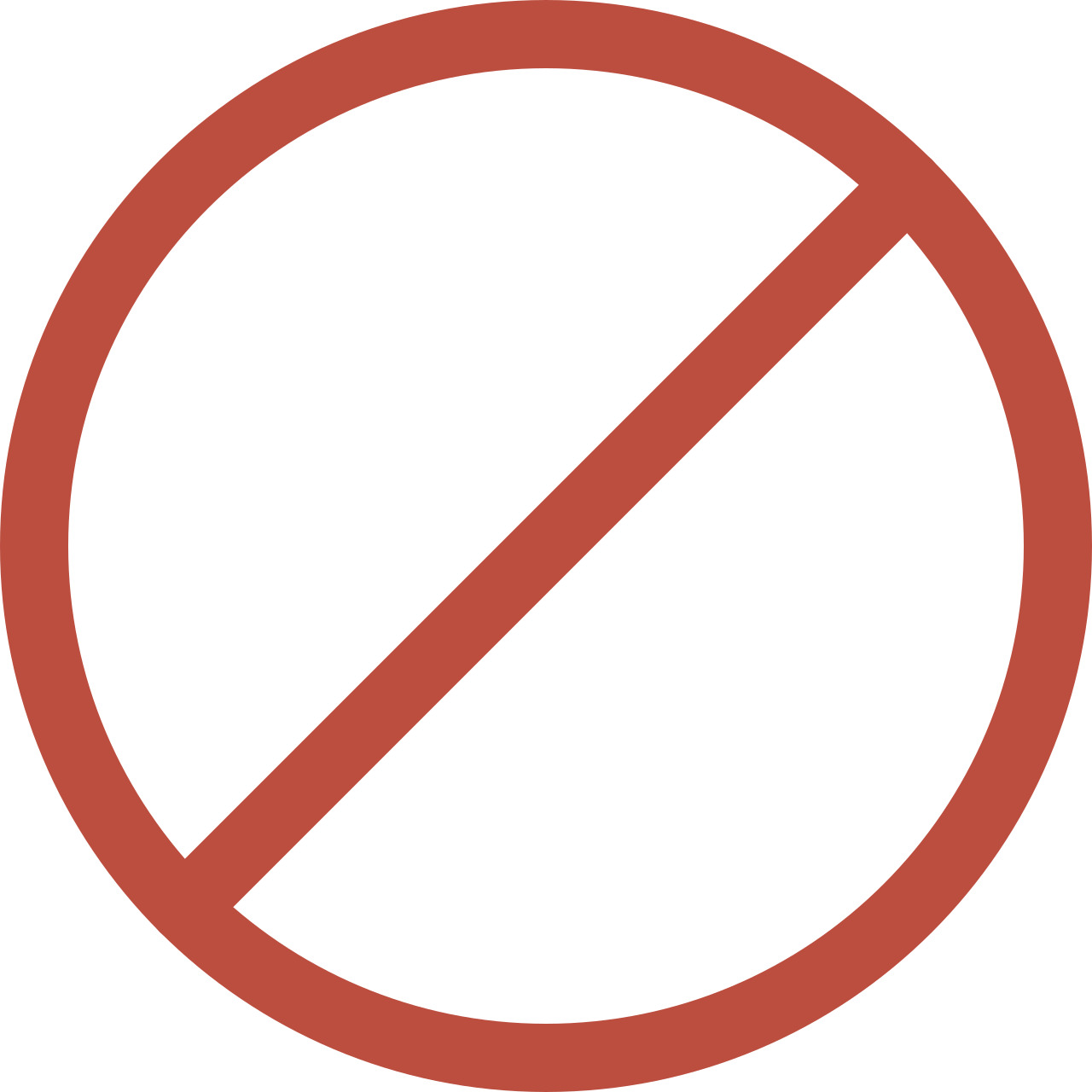 What Not To Expect
Don't expect crowded neighbourhood streets.

Teddington Park is a small, exclusive neighbourhood along Yonge Street, south of the Rosedale Golf Course. Its quiet, tree-lined streets feature historic mansions that are within a few minutes' walk of Yonge Street's colourful shopping district.
The Rosedale Golf Club and the Riverview Drive Ravine offer private and captivating backdrops for some fortunate homeowners in this district. This historic neighbourhood is highly sought-after and its smaller size adds to its prominence.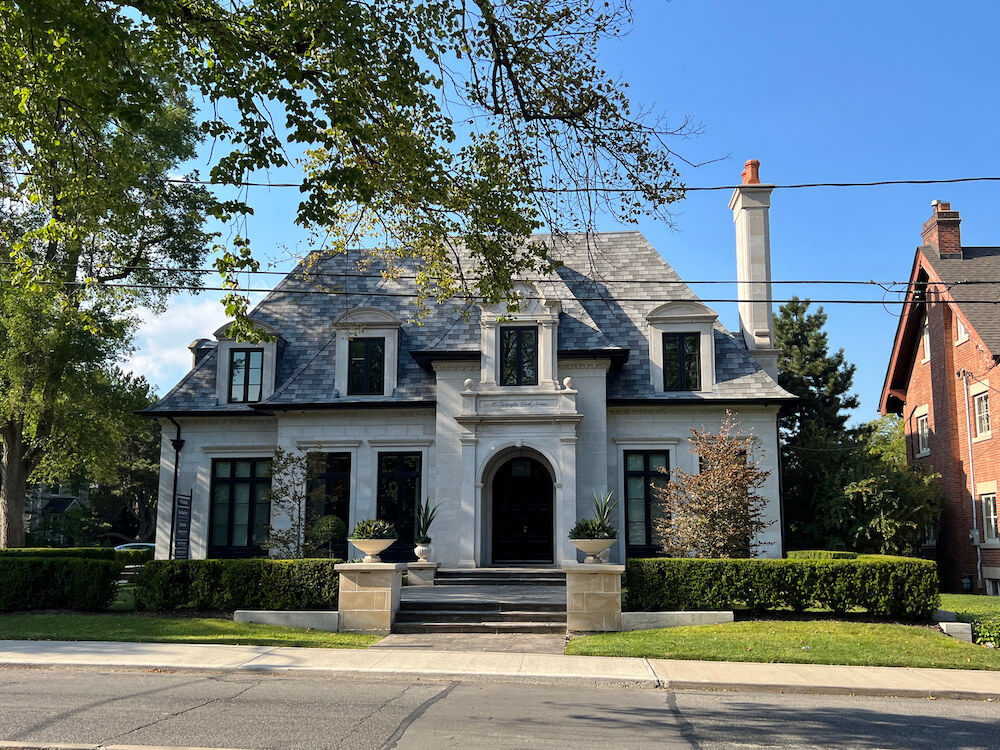 In 1912, two businessmen registered separate subdivision plans for the Rosedale area, which were the catalyst for the building of the homes in Teddington Park. The subdivisions' designs were inspired by the nearby luxurious Rosedale Golf Club. This resulted in high-end mansions that were home to Toronto's elite.
Many of the homes on Riverview Drive were given names that described their surroundings, such as Silverwood and Treetops.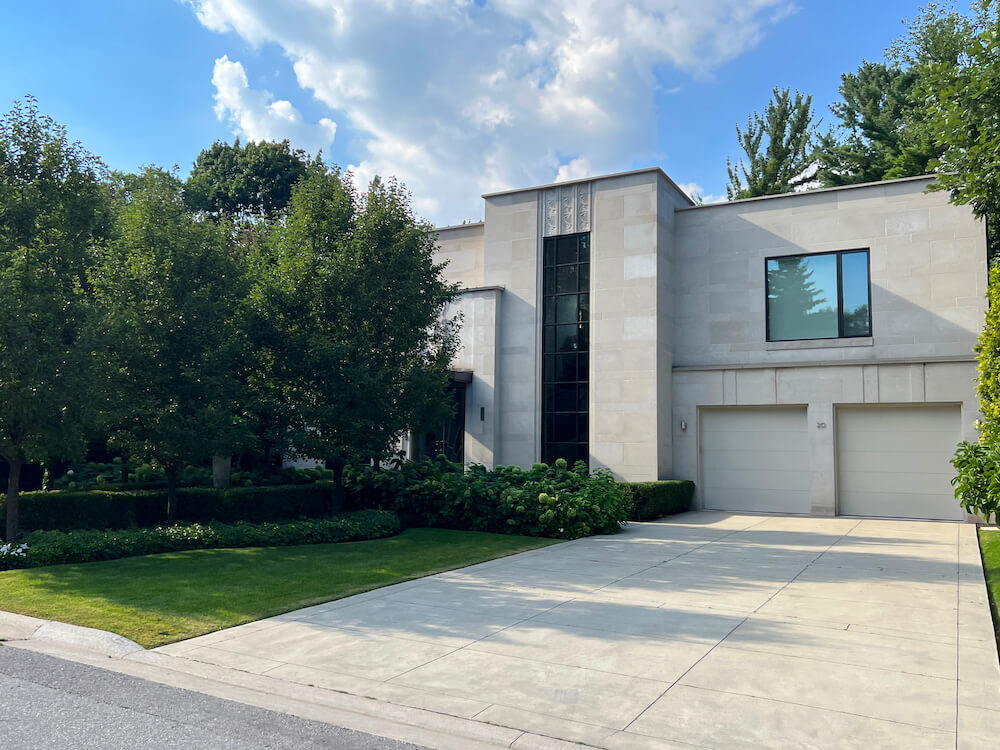 Most of the older estate homes in this neighbourhood were built between 1910 and 1935. Teddington Park Avenue is the principal street in this community, which features large Tudor- and Georgian-style houses.
The fortunate few who live on Riverview Drive enjoy large estates, many of which back onto the Riverview Drive Ravine.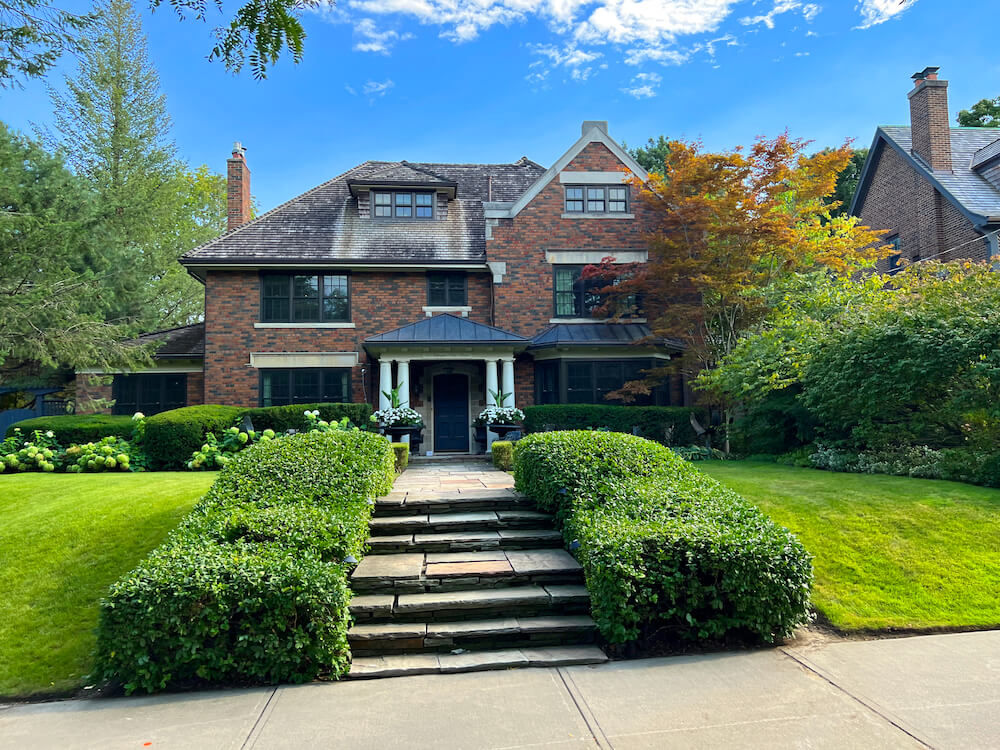 Things to Do in Teddington Park
Teddington Park is in North York, which is a cultural hub for arts and creativity, festivals, and special events. Mel Lastman Square, north of the neighbourhood, has festivals and events that take place year-round. Theatre and musical performances can be seen at the Meridian Arts Centre (formerly the Toronto Centre for the Arts).
Located just off Yonge Street, the Gibson House Museum is an educational exploration of Toronto's early pioneer history. The Aga Khan Museum, the Japanese Canadian Cultural Centre, and the Ontario Science Centre draw locals and international visitors for cultural and educational enlightenment.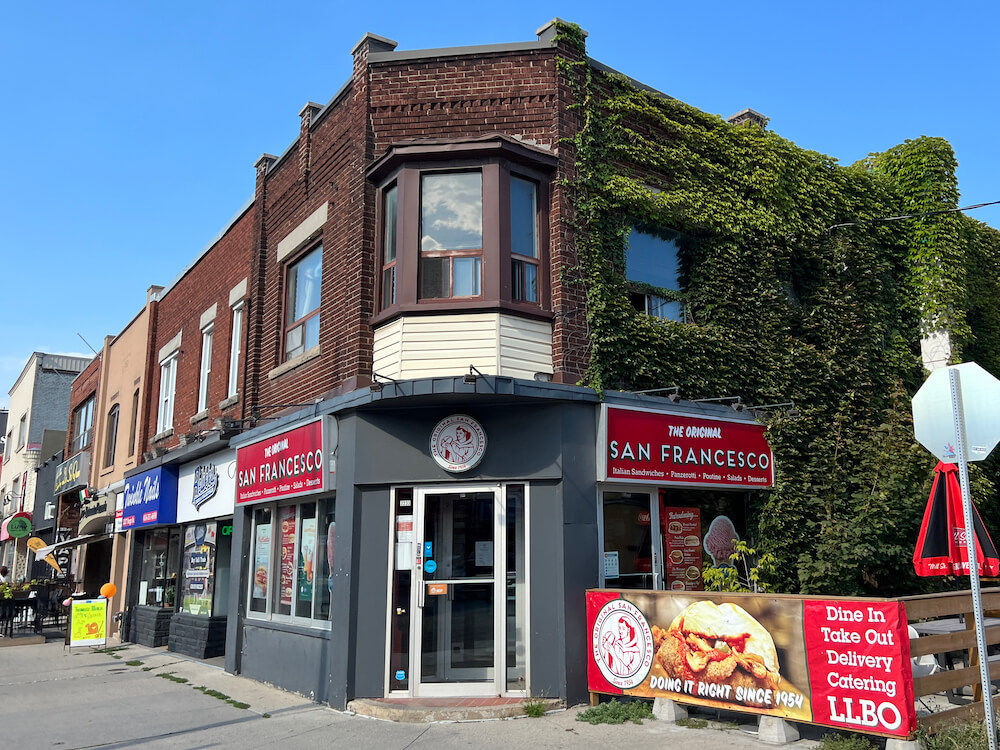 The Yonge Lawrence Village is where shoppers congregate to enjoy an array of designer fashion boutiques, home decor, bookstores, salons, wine shops, barbers, jewelry shops and more. There's is also a Loblaws grocery store here.
This fashionable shopping district caters to the high-end clientele of Teddington Park and others who live in the surrounding affluent neighbourhoods. Uptown Yonge Street is full of top-end shops and services that are markedly different from the downtown Yonge Street shopping scene.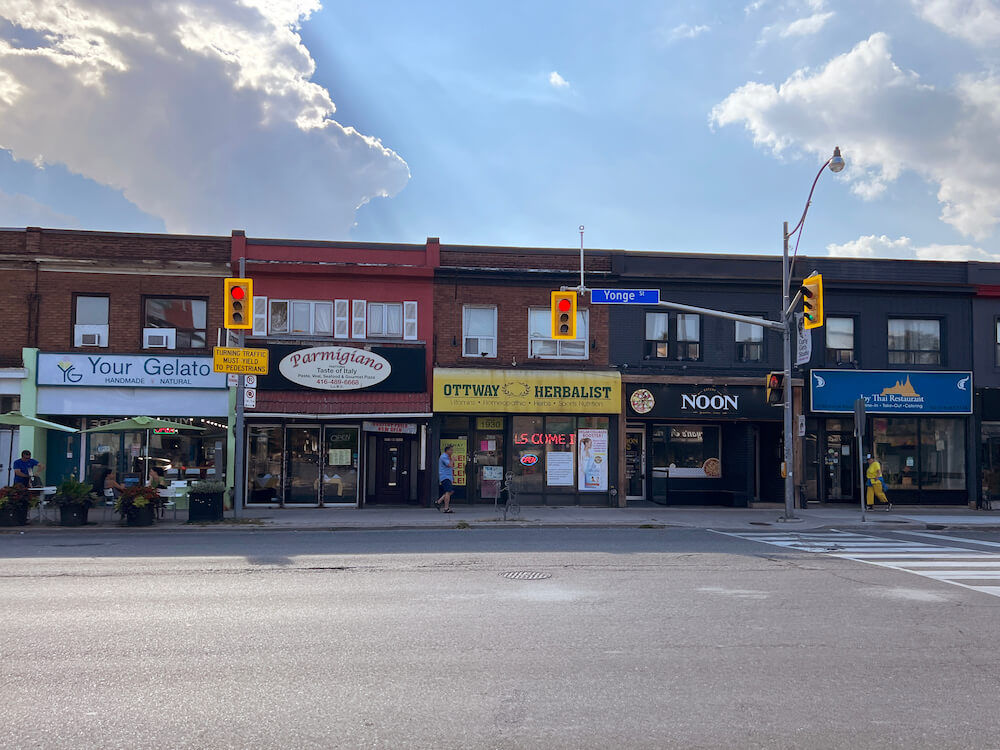 From Teddington Park, it's a short walk to sushi bars, roadhouse diners, and pizza parlours in the Yonge-Lawrence dining district. Piazzetta Trattoria is a popular traditional-style Italian eatery where classic meals are prepared in a wood-burning oven.
The Monkey Bar offers casual dining and features assorted fare from Canada, France, Italy and Asia, which could satisfy a variety of tastes in a large dinner party. The Sushi Bar serves maki rolls and sashimi in a cozy canteen.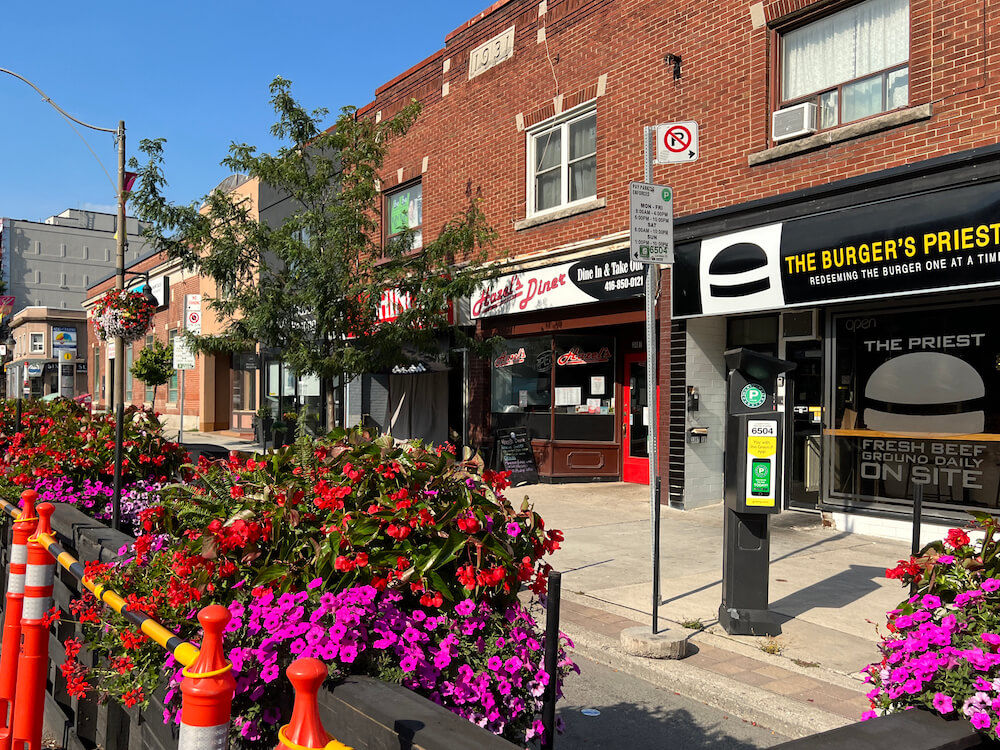 Enjoy crafted coffee and homemade food at Cinq Minutes while sitting in comfy grey leather chairs that would look great in your living room. This café is truly a hidden gem and a popular gathering spot for locals.
These restaurants and more are what make Teddington Park attractive to many would-be homebuyers.
Nearby Wanless Park, located in the Yonge and Lawrence neighbourhood, is a community meeting spot, featuring a wading pool, several ball diamonds, tennis courts, and a large playground. This park is a favourite for locals out for a stroll in the community.
The largest and most well-known park in the neighbourhood, Sunnybrook Park on Leslie Street, is a picturesque and peaceful expanse of green space nestled in the Don Valley ravine. Originally the 154-hectare country estate of Joseph Kilgour in the late 1800s, this park has an off-leash dog park, meandering bike trails, and sports fields — including a cricket pitch field.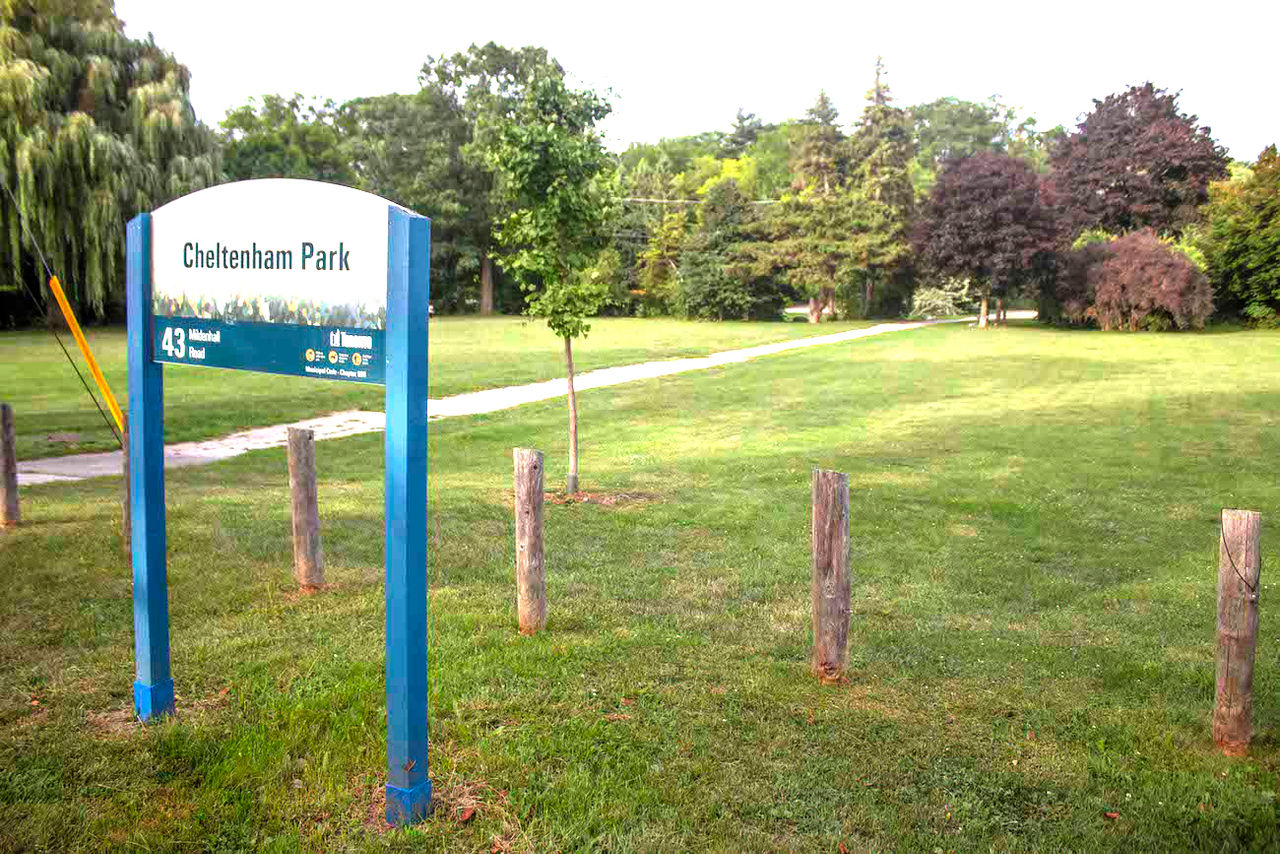 The Bedford Park Community Centre is near Teddington Park in the Yonge and Lawrence neighbourhood. Although not a large community centre, it meets the needs of local residents with fitness programs, sports programs, and swimming lessons. Featuring a gym and an indoor pool, this centre provides a great place to exercise when the weather is colder.
An exquisite and preserved sanctuary, Edward Gardens, situated on Lawrence Avenue East, is a former estate. Beautiful flowers blossom on the grounds, including wildflowers and rhododendrons. The Toronto Botanical Gardens is located here and entertains visitors and locals with garden tours and nature day camps.
The two greenhouses offer a peaceful way to spend the day, surrounded by unique flowering perennials and plants. You can get lost exploring the multitude of paths and trails that wind through the greenery of Edward Gardens.
The Bloom Cafe, nestled within the park, offers cold beverages for hot summer days. A visit to Teddington Park would not be complete without exploring Edward Gardens.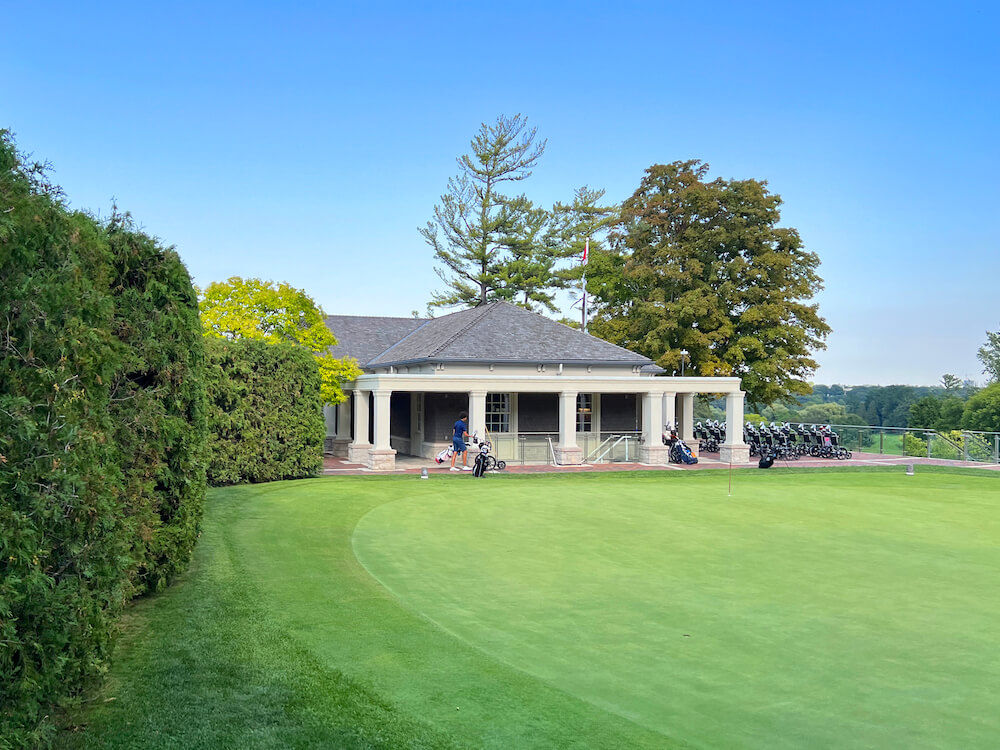 Downtown Toronto is easily accessible from Teddington Park by travelling down Yonge Street or Mount Pleasant Road. To drive to outlying communities, the Yonge Street on-ramp to Highway 401 is just a few minutes away.
Buses also travel along Yonge Street and Mount Pleasant Road to the Lawrence subway station, where commuters can catch the subway to the downtown core.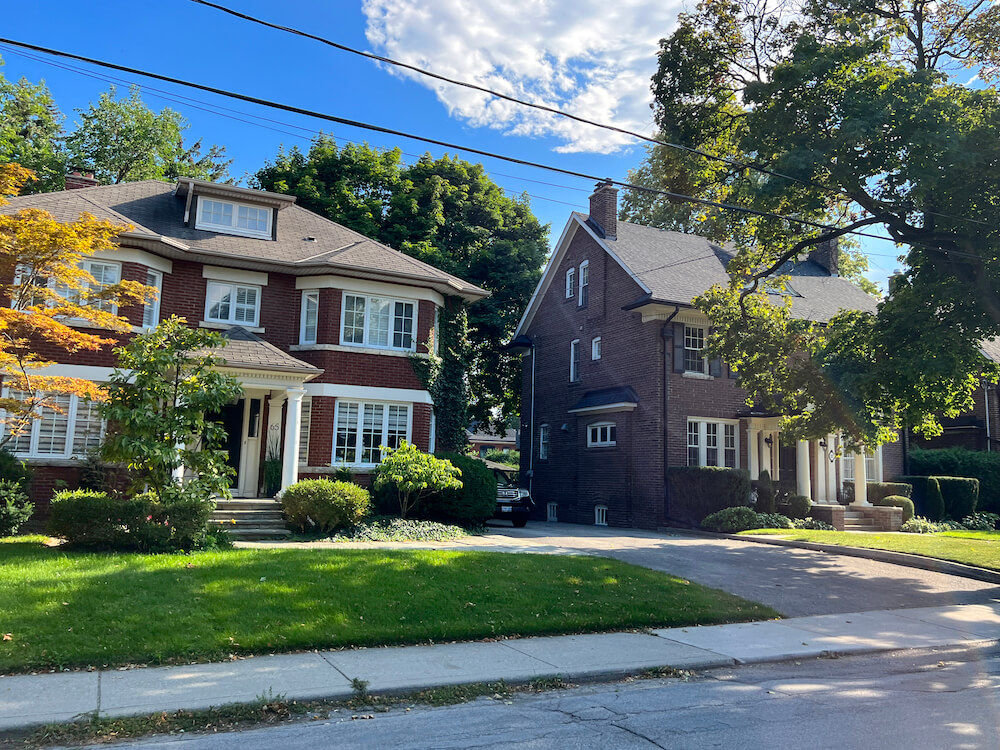 An Exclusive Upscale Community
Teddington Park is an exclusive community featuring homes that back onto the Rosedale Golf Course and Riverview Drive Ravine. While enjoying the peaceful privacy that this green space offers, these homeowners also have the benefit of the Yonge Street and Lawrence Avenue shopping district located a few minutes away.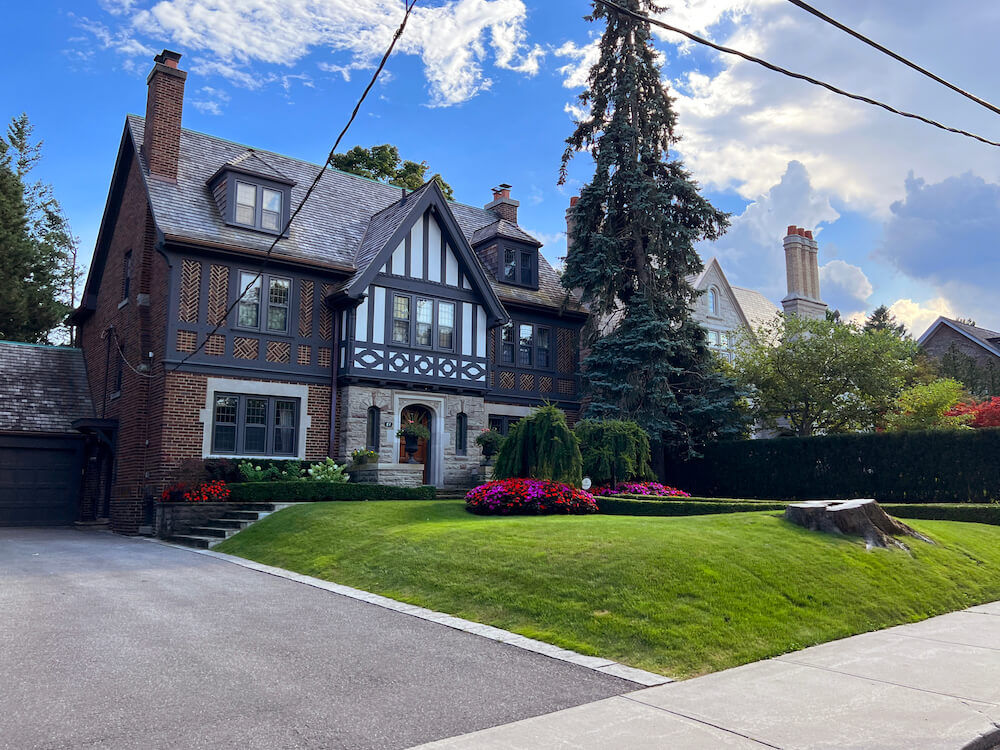 Frequently Asked Questions
What is Teddington Park known for?
Teddington Park is an exclusive community, featuring homes that back onto the Rosedale Golf Course and Riverview Drive Ravine.