Distillery District, Toronto Neighbourhood Guide: The Old Meets the New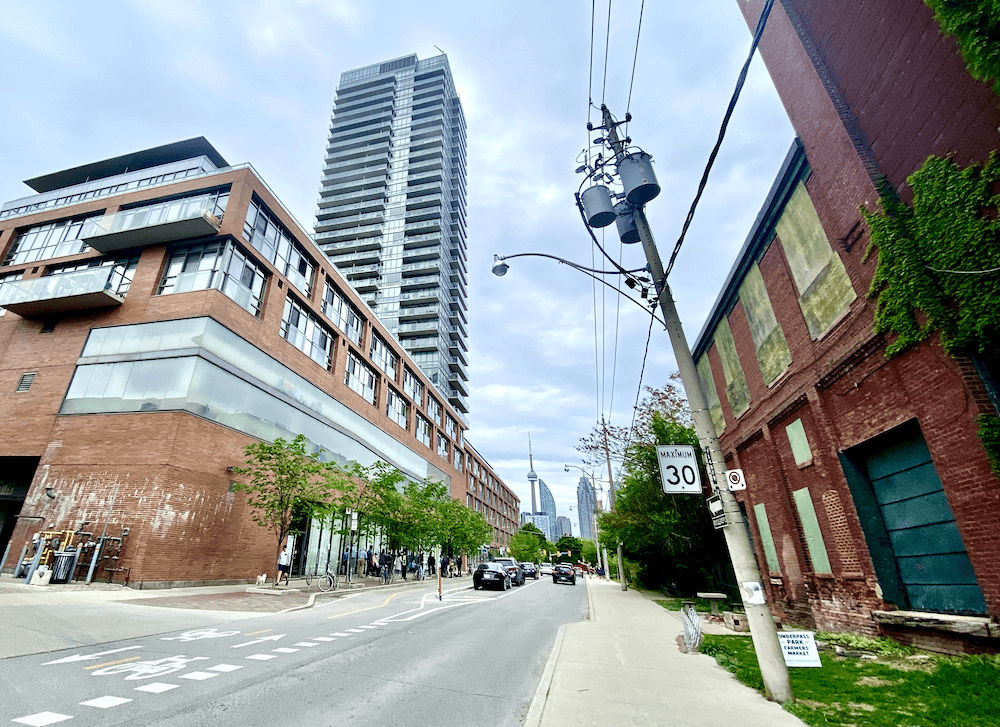 Image of Distillery District
Neighbourhood At a Glance: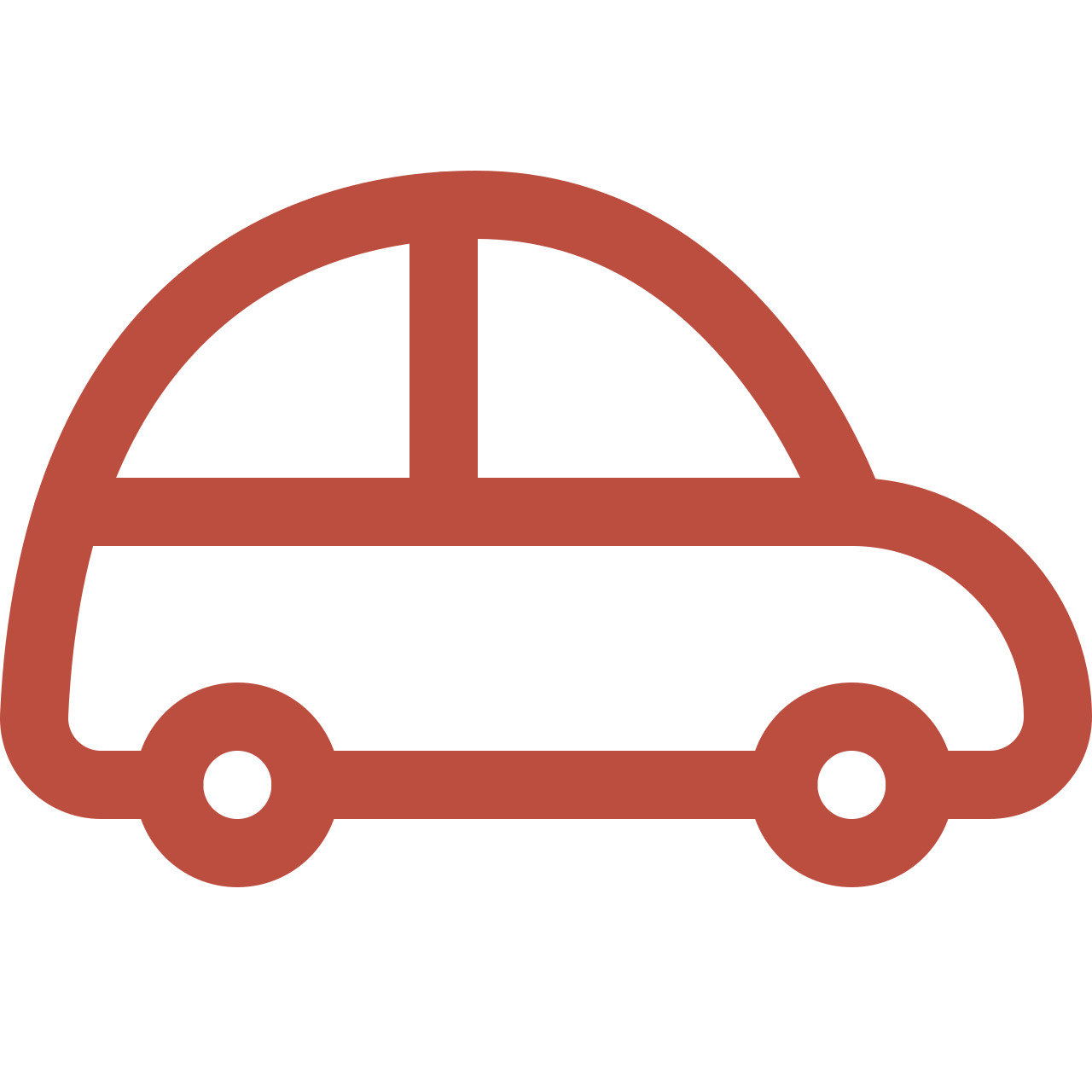 Average Commute Time
Downtown Toronto can be reached in 15 minutes by car.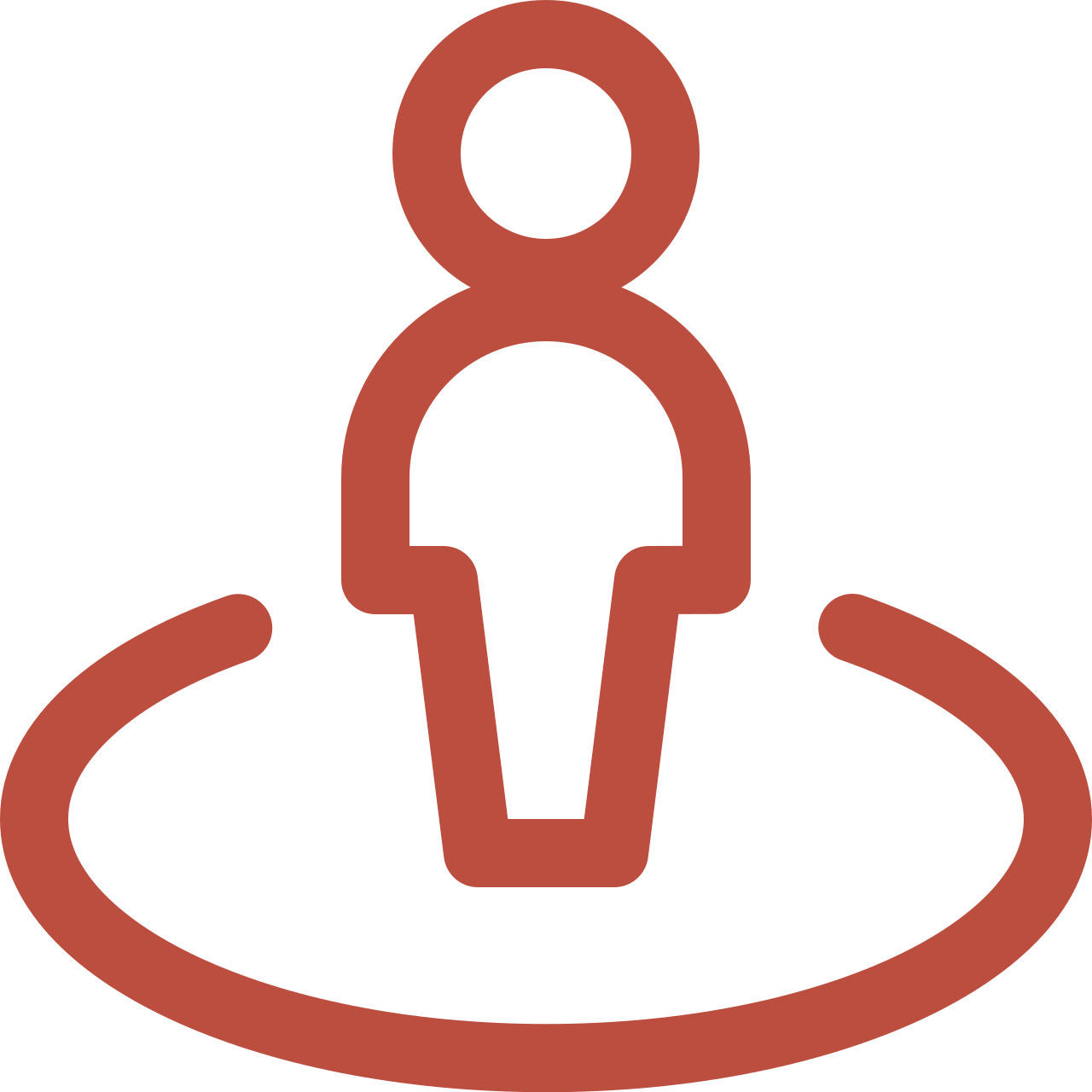 Lifestyle
A passion for entertainment, shopping, and culture.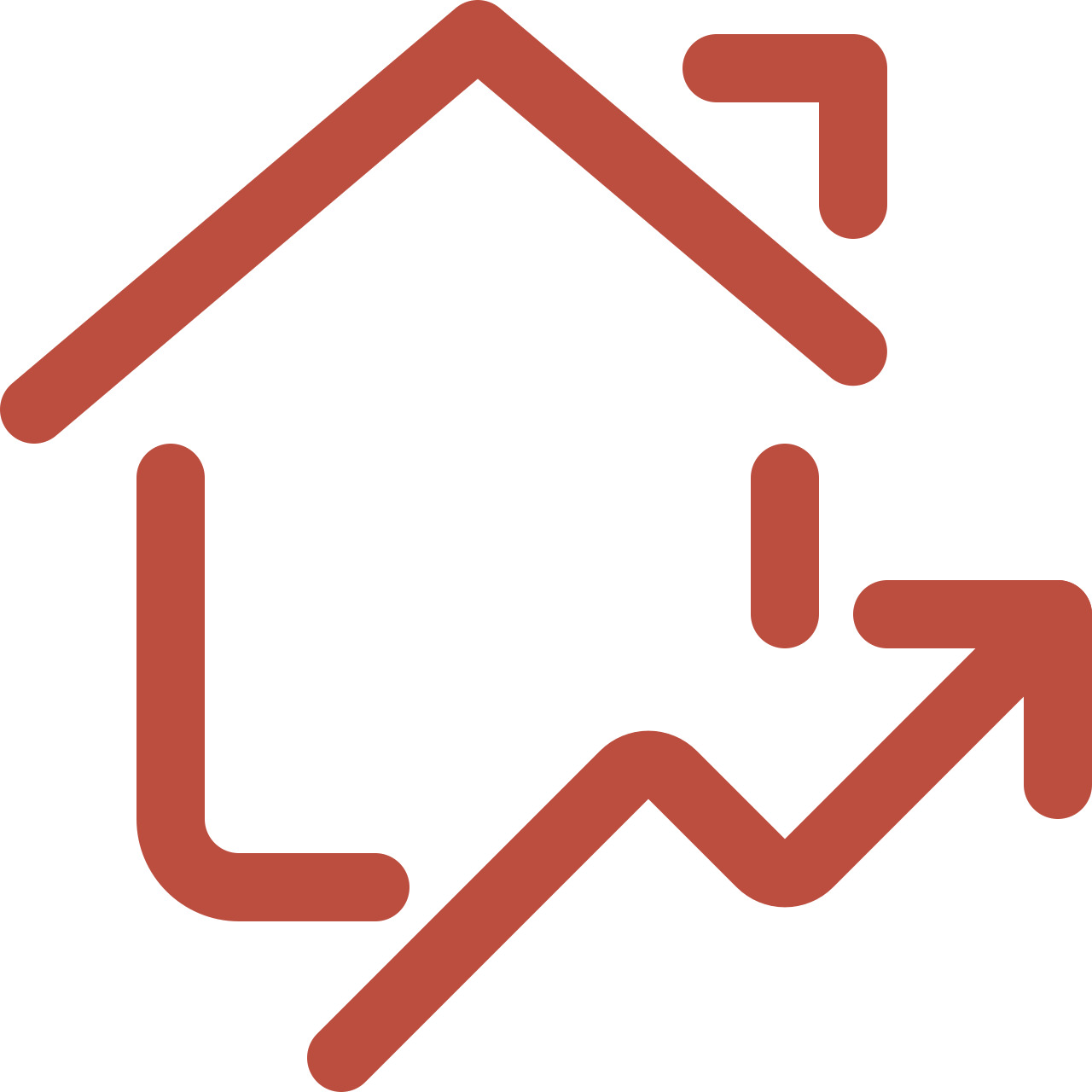 The Housing Market
This district is a mixed-use residential area.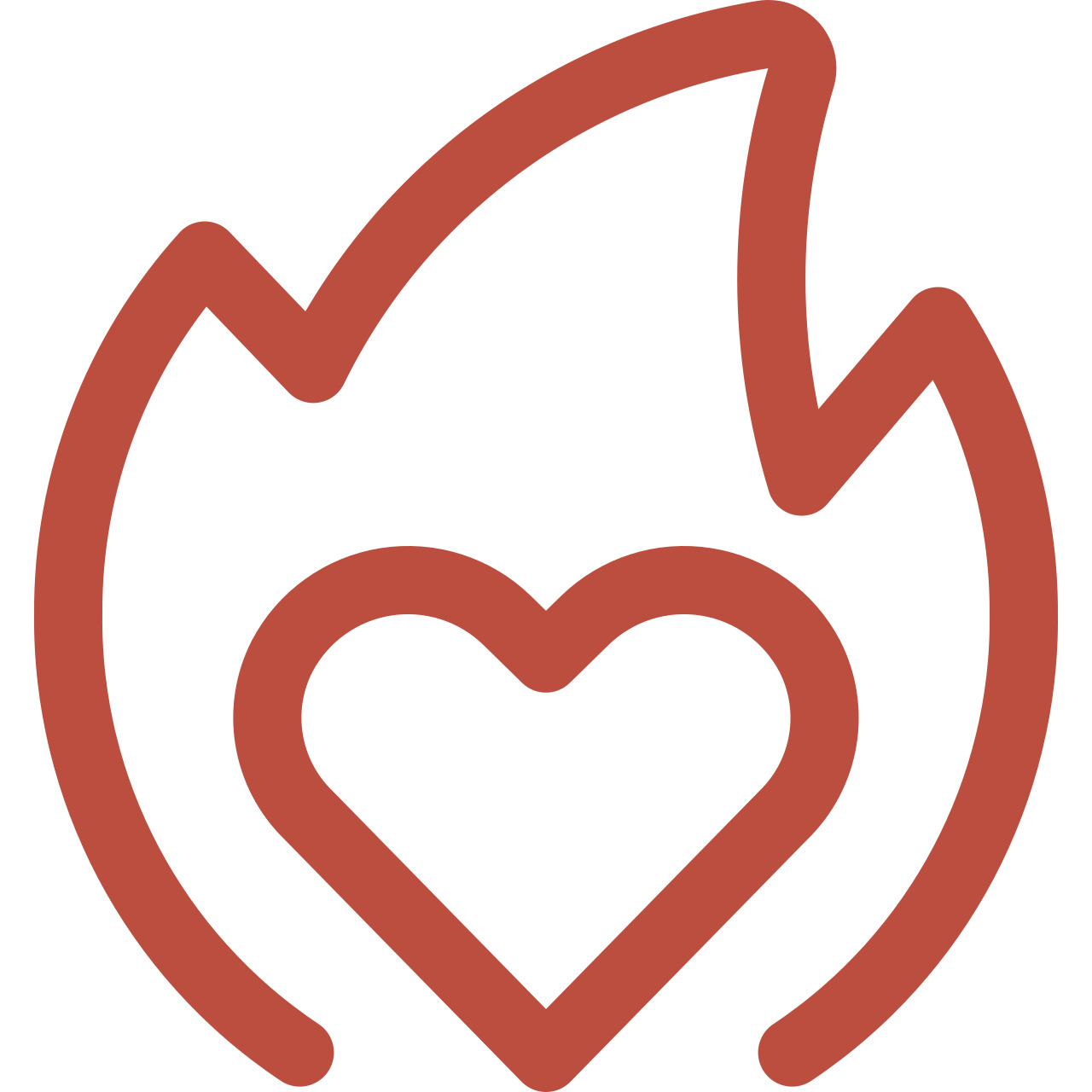 What You'll Love
You'll love the arts, culture, and entertainment in an old-world setting.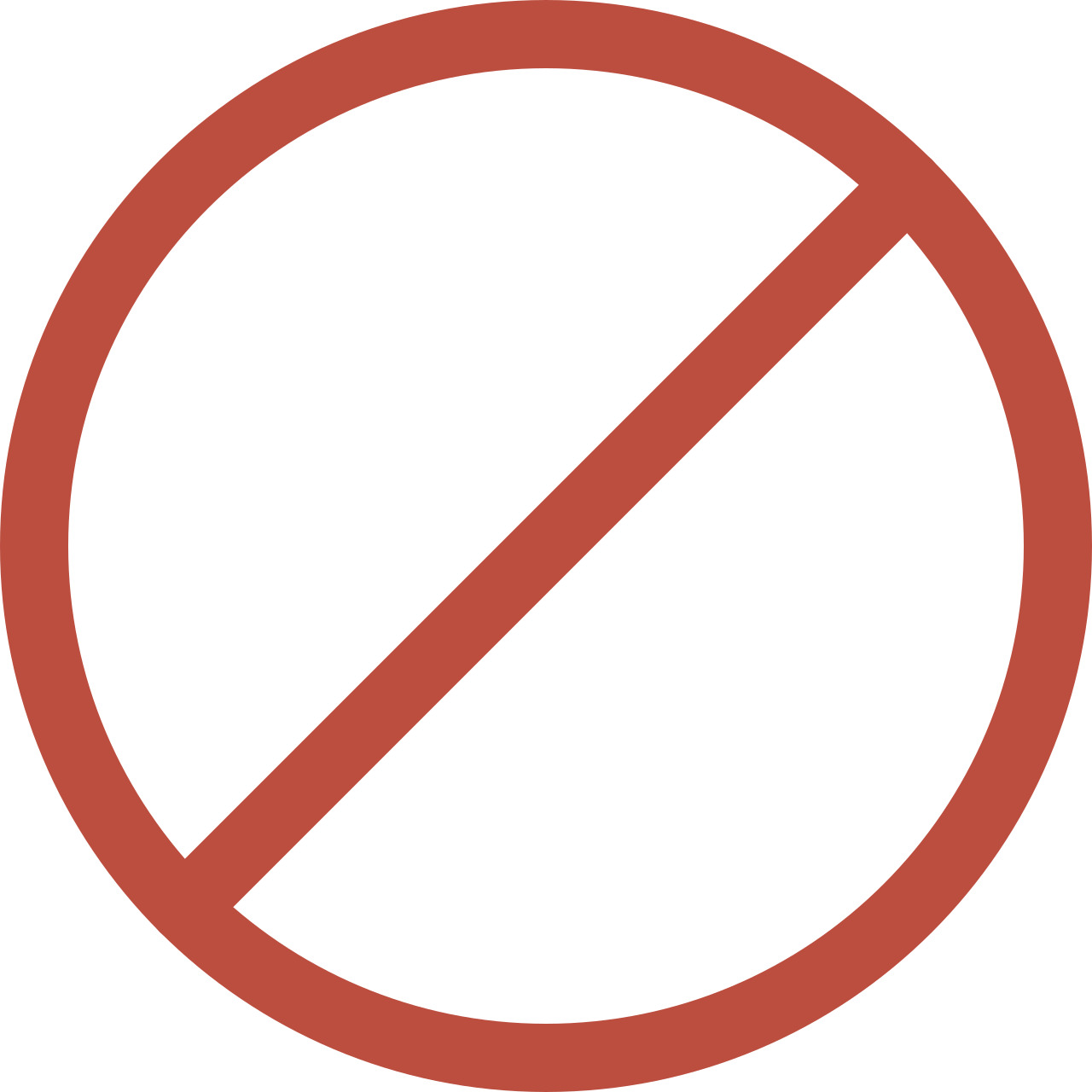 What Not To Expect
Don't expect larger residential homes.

The iconic Distillery District, with architecture that dates back to the early 19th century, is a vibrant neighbourhood in Toronto that is closed to vehicles. This neighbourhood invites locals and tourists to experience arts, culture, and entertainment in an old-world setting.
The Distillery District has the distinction of being the oldest collection of Victorian-era industrial architecture in North America. There are more than 40 heritage buildings across five hectares on the site.
The former Gooderham and Worts Distillery was founded here In 1832. When the industrial sector began to become more obsolete in the late 20th century, many of the distillery's operations ceased, leaving an abandoned vista. This area was designated a National Historic Site in 1976, and in the late 1990s, it began to be rekindled. In 2003, the revitalized Distillery District opened to the public with a mecca of boutiques, art galleries, restaurants, jewelry stores, and cafés.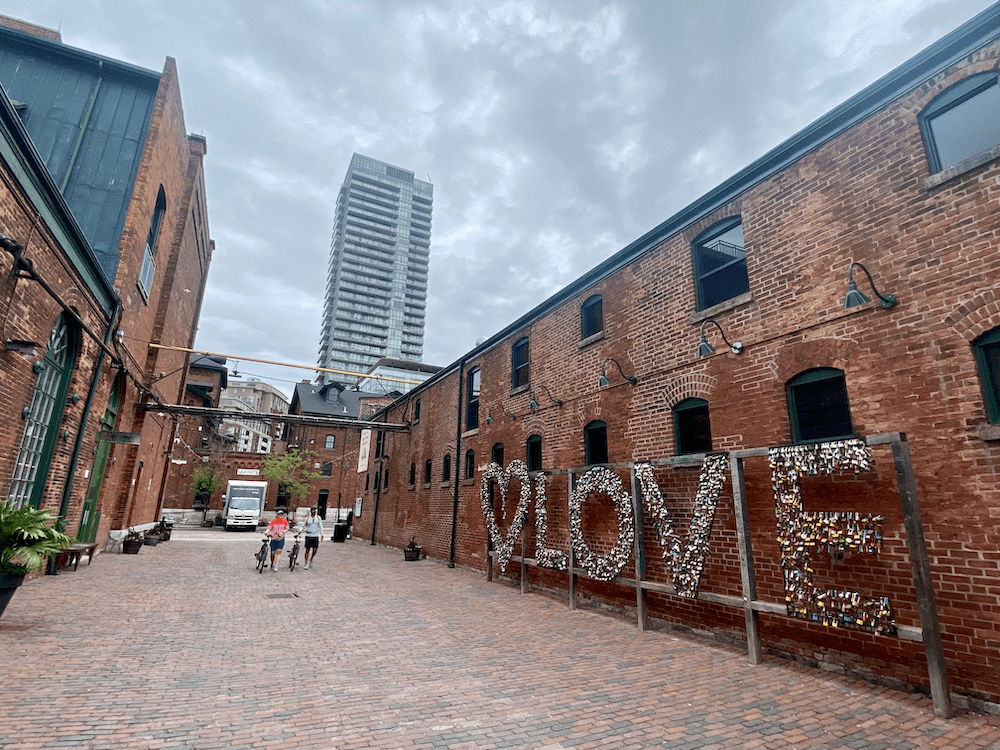 This district is a mixed-use residential area, housing both commercial and residential real estate. A plethora of cafés, restaurants, and shops are located inside heritage buildings stemming from the former Gooderham and Worts Distillery. There are more than 40 antique buildings scattered over 10 streets. This massive collection of Victorian-era architecture is the largest of its kind in North America.
The first distillery on these grounds was formed around a seven-storey windmill and wharf, which have since been demolished. Many of the original buildings still stand, including the Stone Distillery from 1859, The Boiler House from 1859, the Malt House from 1863, and the Paint House from 1863.
The East Harbour project, a massive redevelopment that is the vision of Cadillac Fairview, will feature a mix of office, retail, and institutions employing 50,000 workers. This more than 1.1-million-square-metre site will be transformed into a unique area for art and business. This project has been ongoing since 2019 and will enhance the infrastructure of the Distillery District and Toronto as a whole.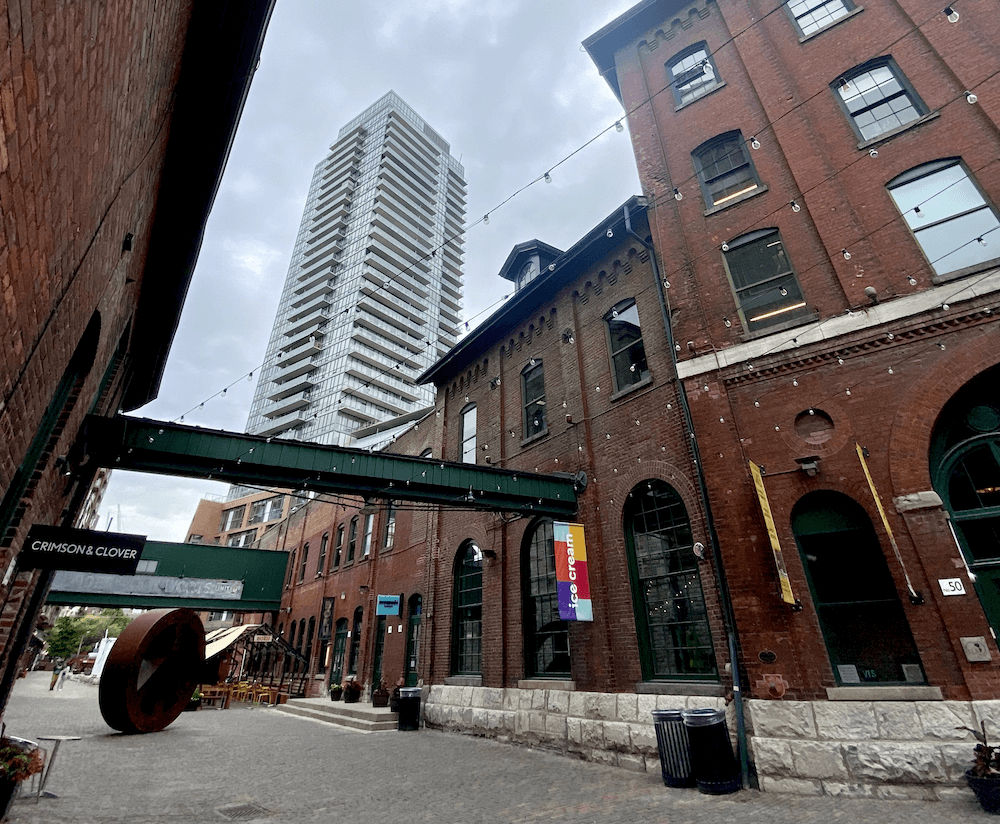 Things to Do in Distillery District
Housed in historic buildings, the art galleries scattered throughout the Distillery District feature a range of mediums and artistic talents. These galleries further add to the originality of this neighbourhood. The All in the Wild gallery was founded in 2000 and features artwork by Canadian wildlife photographer Jason Leo Bantle. The gallery also showcases an eclectic assortment of arts and crafts and artwork by local and international artists and artisans.
The Local Charm group exhibition in July 2021 featured a display of local artwork with the theme of exploring the nuances of our everyday spaces. The Sculptors Society of Canada encourages young talent, and the Corkin Gallery features artwork by energizing artists. These galleries support local talent in addition to highlighting works of art on the international stage and are perfectly highlighted by the surrounding Gothic architecture.
Taking it outside, there is an abundance of public artwork featured on the cobblestone streets of the Distillery, adding an aesthetic dimension to this historic space.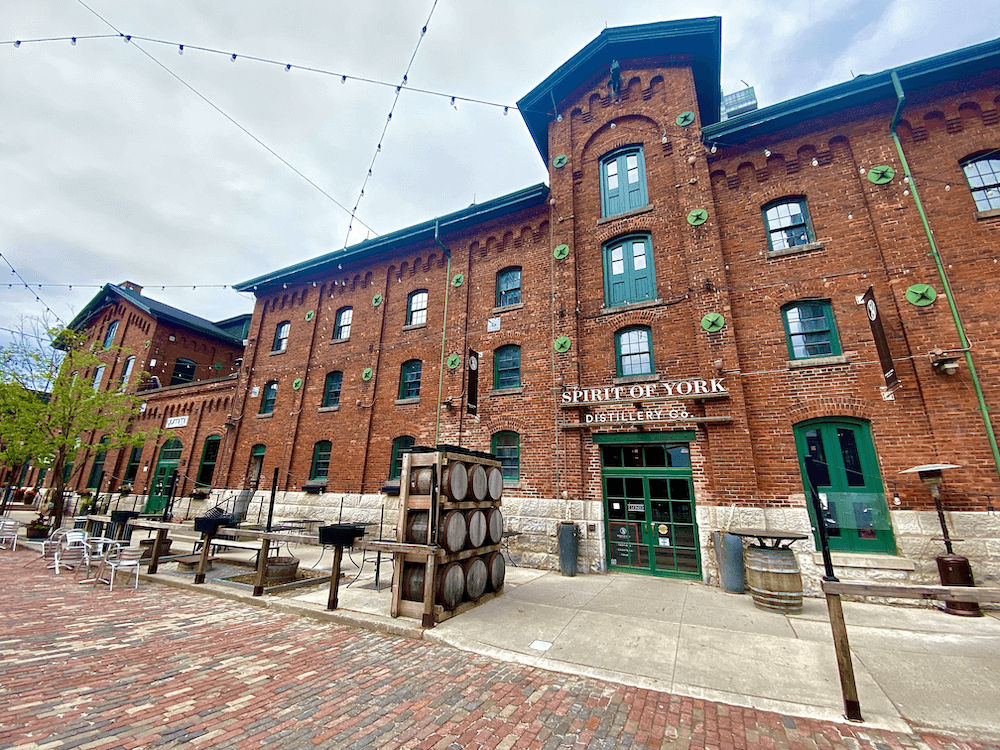 An assortment of antiques, artwork, and handmade jewelry are displayed in the vintage boutiques located in the Distillery District. These boutiques can be found in refurbished former grist mills and other historic venues and provide an old-fashioned backdrop for these vibrant markets.
If you're looking for entertainment on a Sunday afternoon, The Sunday Market in Trinity Square features local vendors' booths displaying gourmet foodstuff from Toronto and around Ontario.
The Toronto Christmas Market is a tradition for many families, who make annual trips to the market to enjoy the food vendors, dining, themed entertainment, and arts and crafts.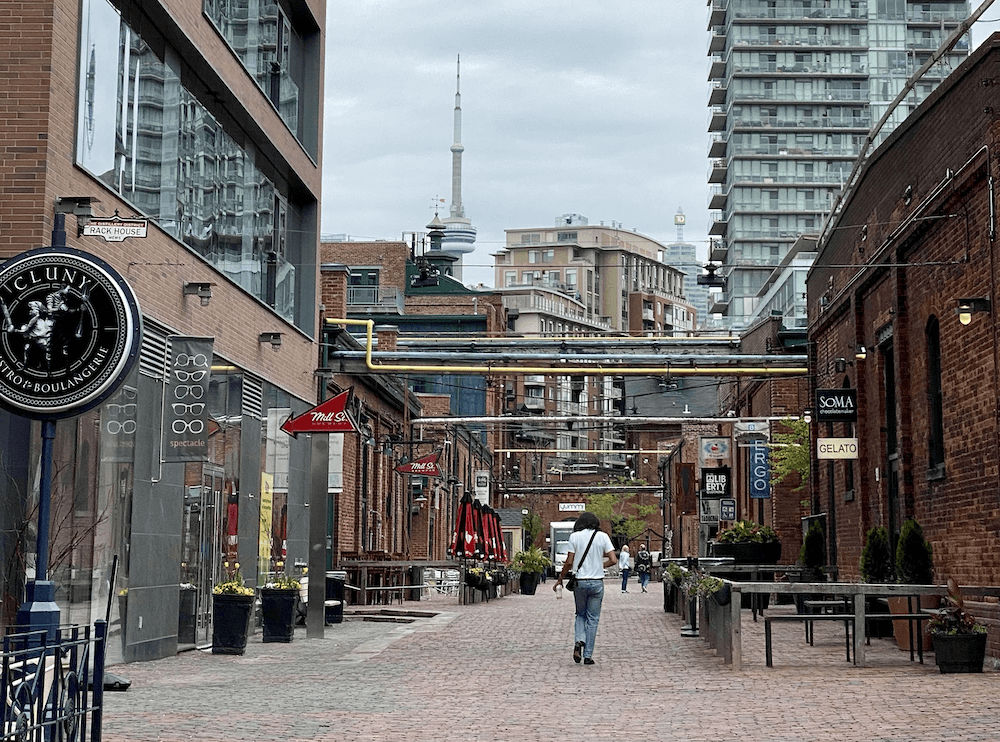 Offering a perfect historic ambiance for enjoying craft beer, the Mill Street Brewery provides a chance to sample craft beer that is prepared right before your eyes in refinery tanks. For $25, this microbrewery also offers lessons in the secrets of beer tasting.
If you're looking for fascinating cuisine that is matched by the surrounding Victorian decor, the Distillery District has at least eight restaurants to choose from. The Cluny Bistro features French delicacies while showcasing an elaborately constructed marble bar and tiled floors.
Seafood doesn't get any better than the fare at Pure Spirits Oyster Pub, the winner of DineTO's best seafood award on two occasions. Whatever your dining pleasure, the Distillery District is a haven for distinctive cuisine.
Fuel+ on Front Street East offers delectable organic coffee and healthy shakes and snacks that will enhance your feelings of wellness. From peanut butter cookies and energy balls to freshly ground organic coffee, this café joins the health food passion sweeping our country.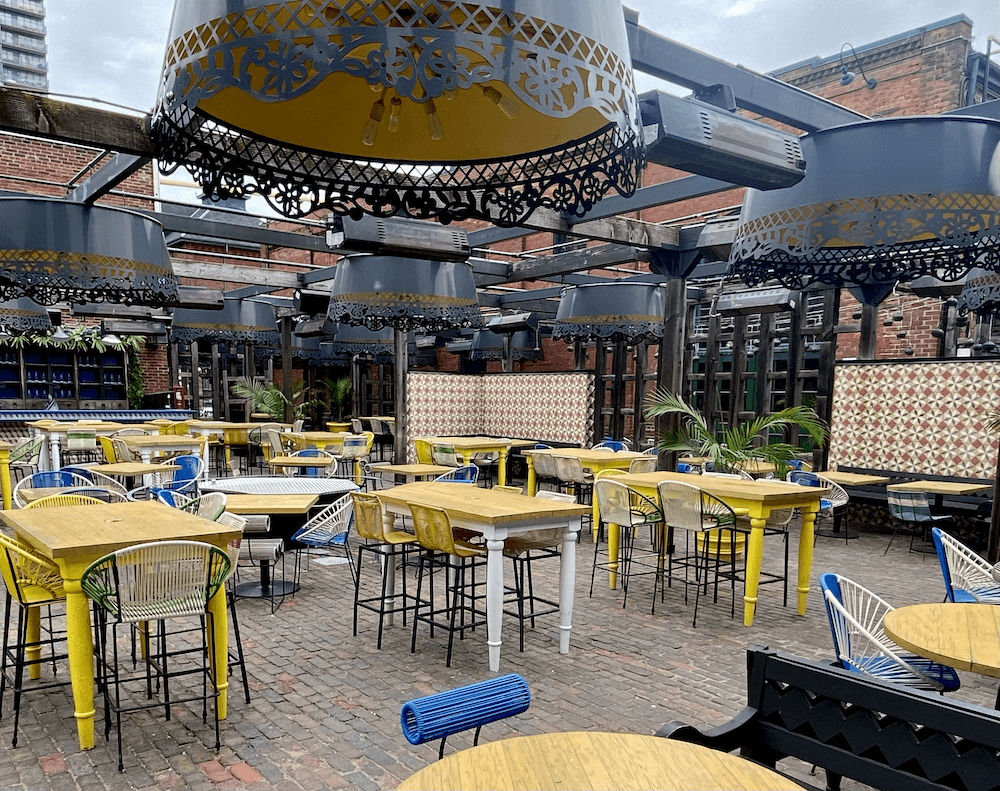 The Distillery District has several parks located within walking distance. Parliament Square Park on Parliament Street, features a soccer field, a basketball court, and a winding walking trail with barricades to block out the busy surrounding city streets.
Cooktown Common on Bay Street is another area that invigorates the neighbourhood. With more than seven hectares of parkland, this large expanse of green space has picnic tables, a marsh, a playground area, a splash pad, a fireplace, BBQs, and more. It's a relaxing retreat for residents in the middle of their neighbourhood.
The nearby Saint Lawrence Community Centre on The Esplanade is a neighbourhood gem. It offers a range of recreational amenities including squash courts, a swimming pool, a gym, a piano room, a weight room, and a games room.
The nearby John Innes Community Recreation Centre on Sherbourne Street includes an indoor swimming pool, a gym, a running track, a weight room, a games room, and a woodworking shop. Next door, hockey lovers will enjoy the Moss Park indoor hockey arena.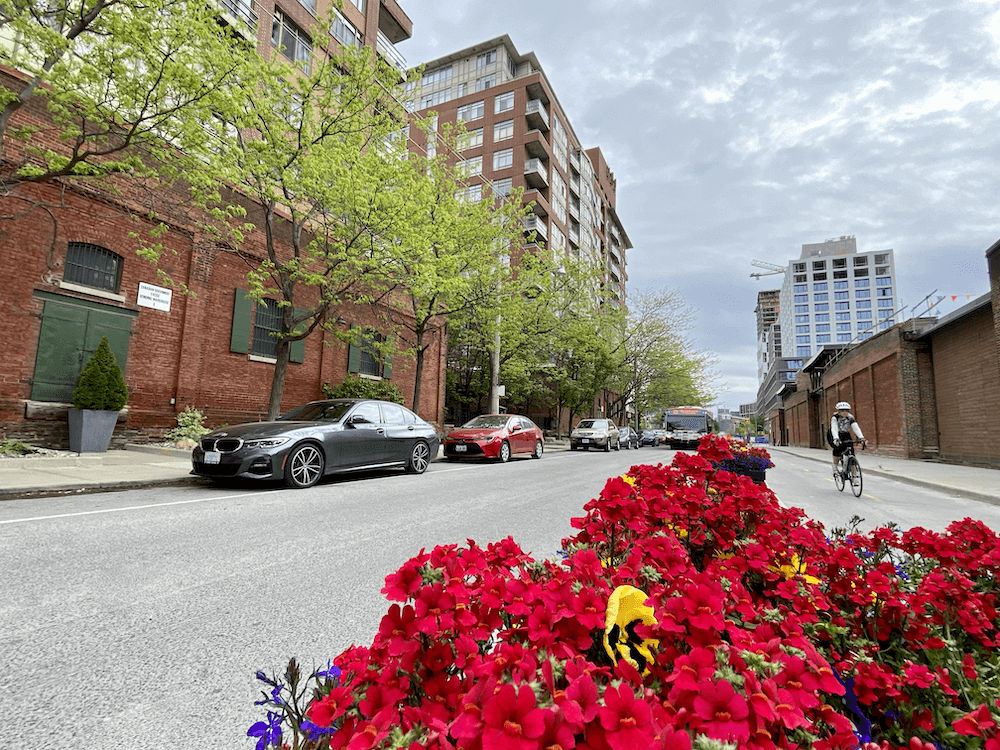 To access the Distillery District by transit from Union Station, take the subway to King Station and either walk from there or take the 504 King Street streetcar to Parliament Street. The Gardiner Expressway is located minutes away for those travelling uptown or to outlying suburbs.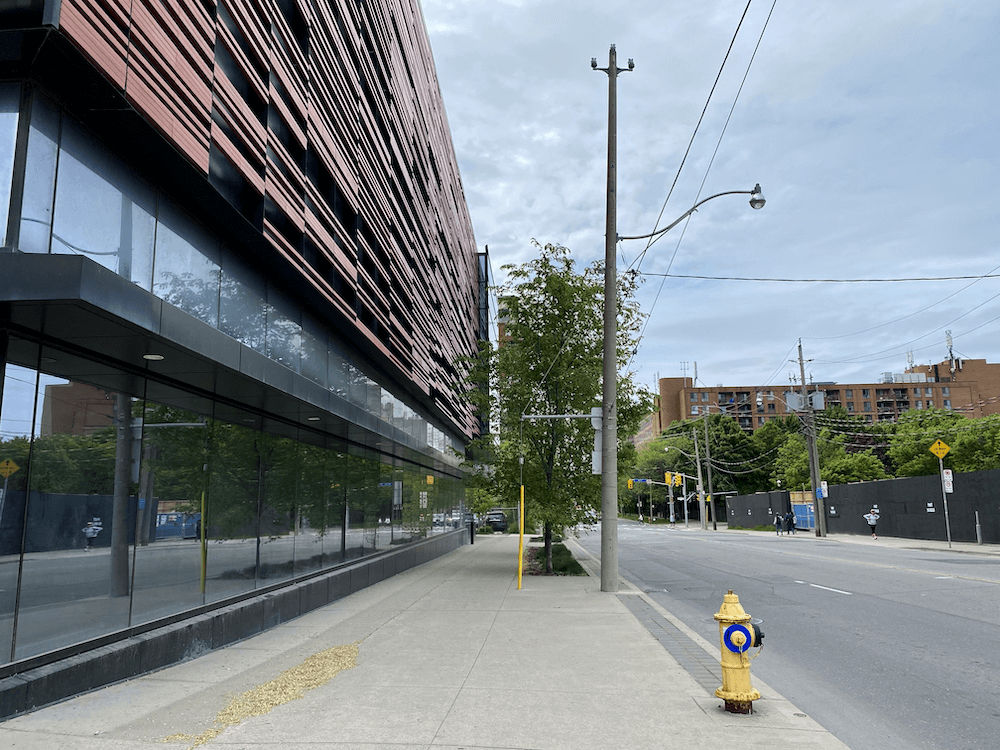 A Gothic Enclave Worth Exploring
Distinctive shopping, coffee shops, art exhibitions, and entertainment make the Distillery District an enchanting hamlet to spend an afternoon exploring. The vintage industrial buildings of yesteryear are the perfect setting to showcase a fine meal or a colourful display of artwork.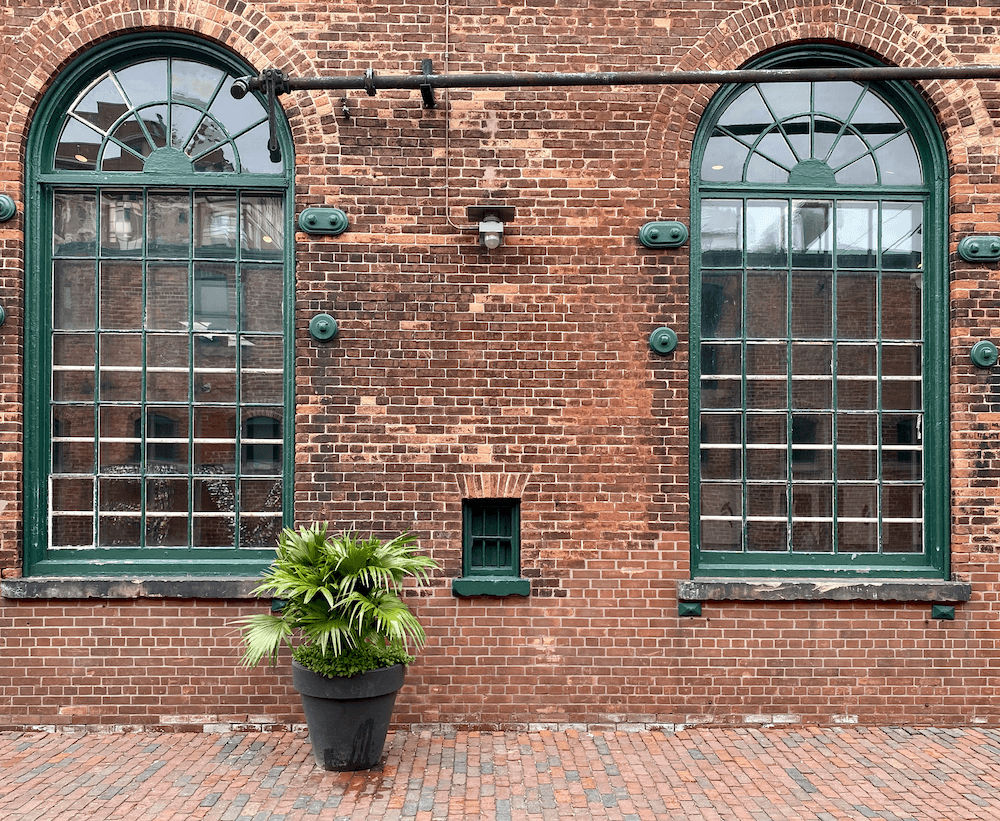 Frequently Asked Questions
What is the Distillery District known for?
The Distillery District is known for distinctive shopping, coffee shops, art exhibitions, and entertainment in historic Victorian buildings.
Why is it called The Distillery District?
The former Gooderham and Worts Distillery was founded there in 1832.