Entertainment District, Toronto Neighbourhood Guide: Lights, Condos, Action!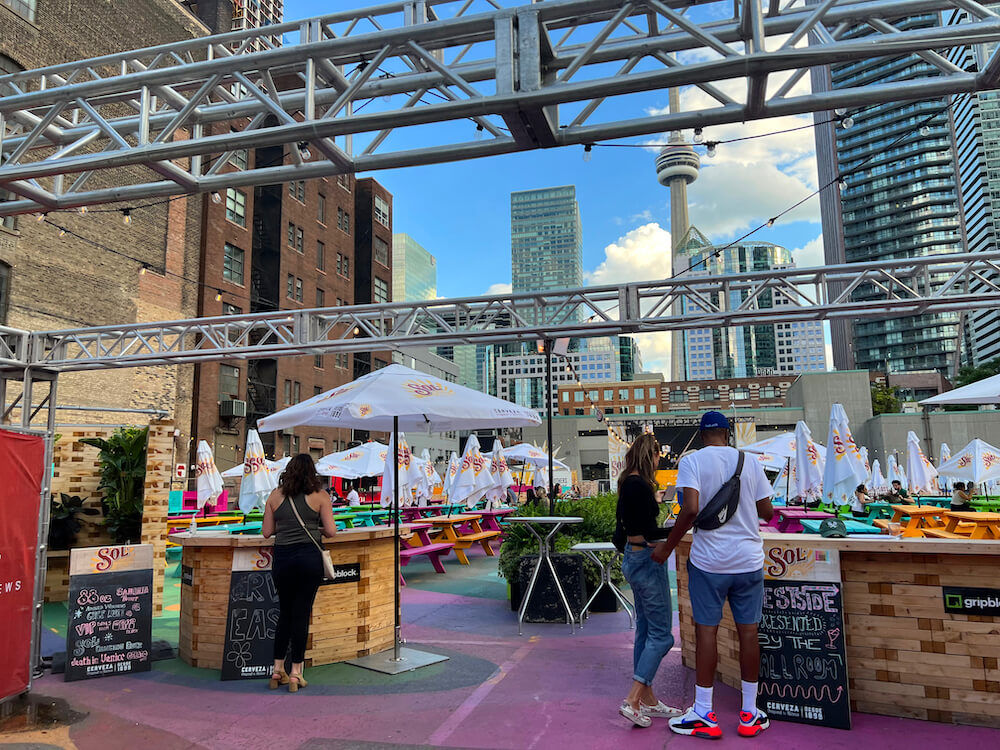 Image of Entertainment District
Neighbourhood At a Glance: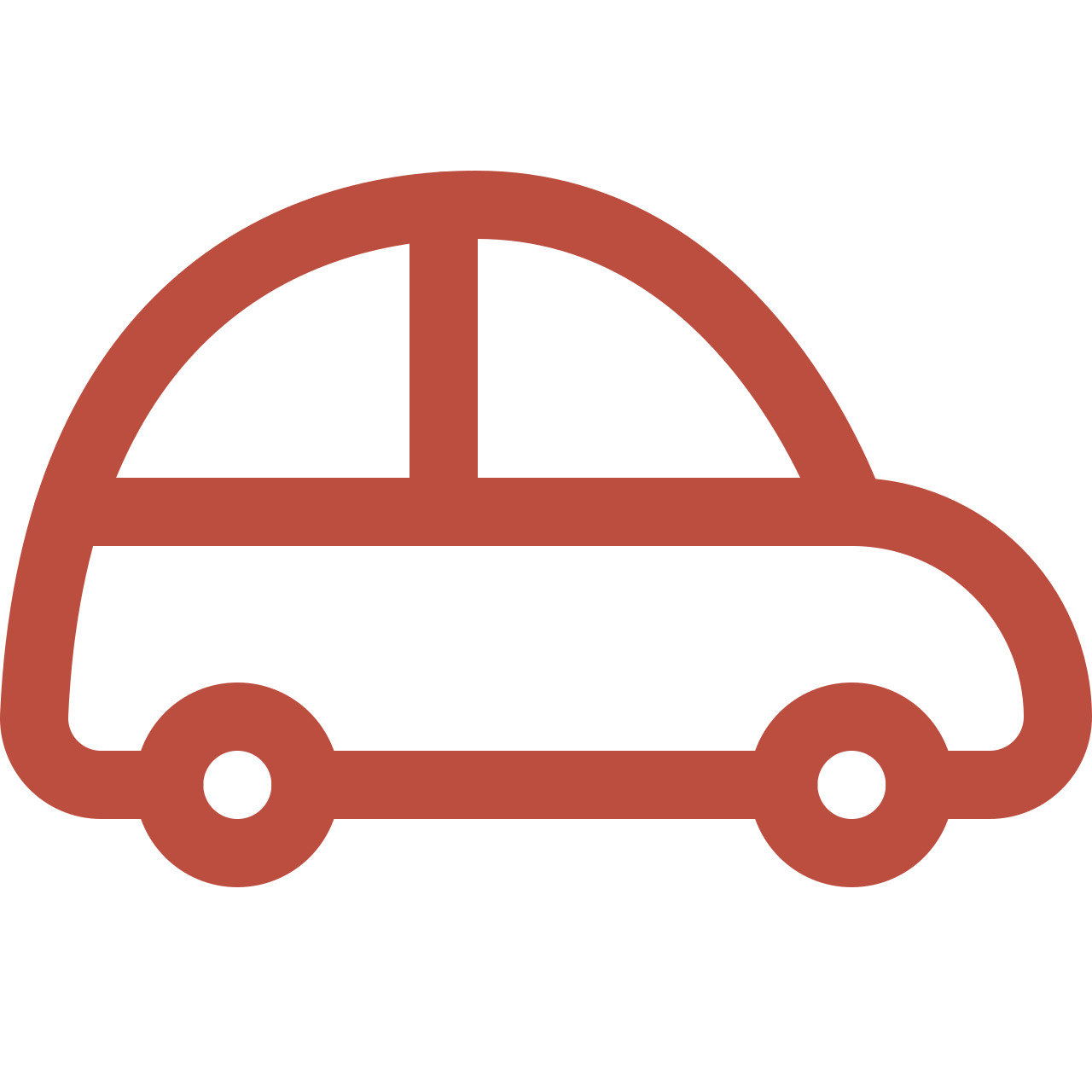 Average Commute Time
In the heart of downtown Toronto, most attractions are within walking distance.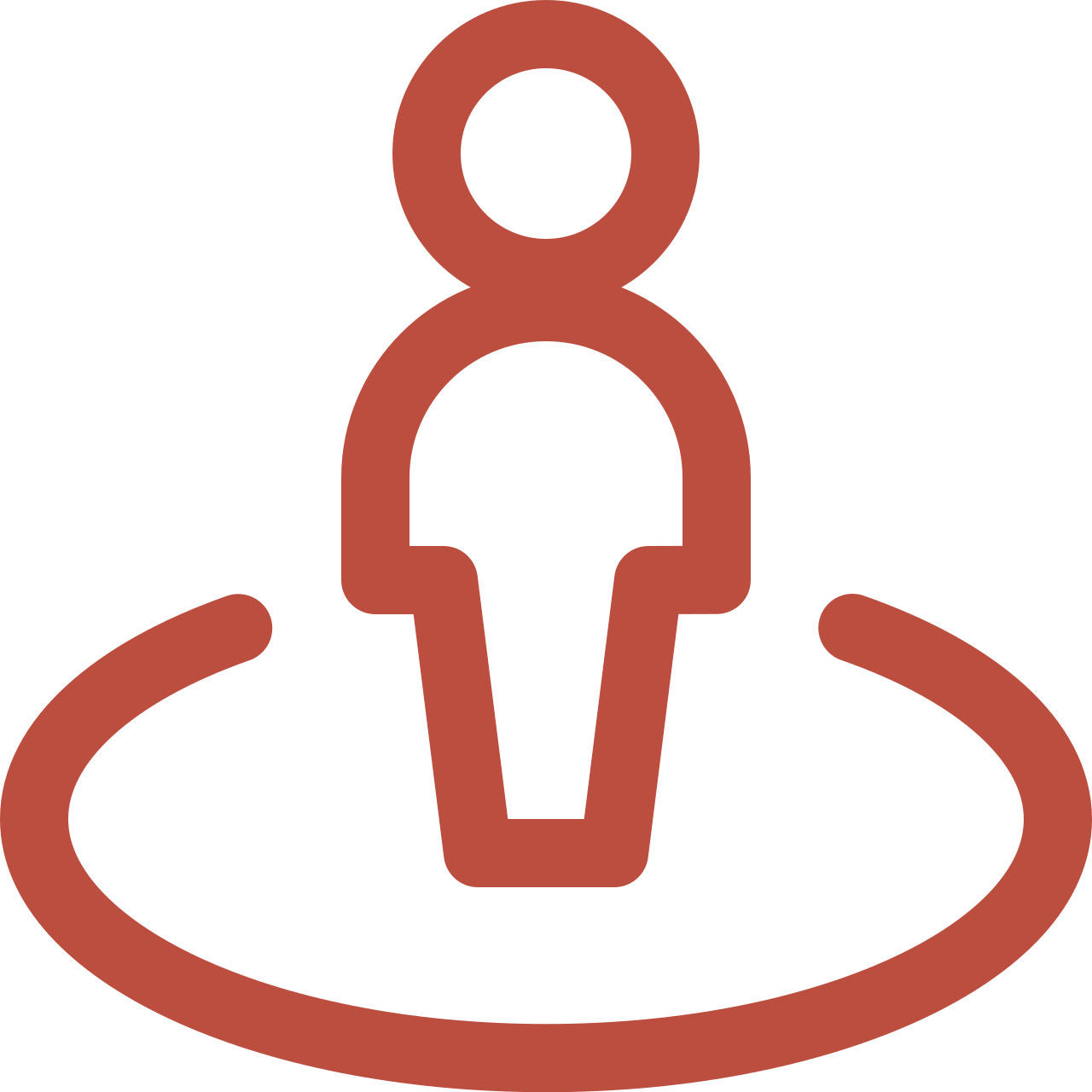 Lifestyle
Entertainment abounds in this part of Toronto but it's also a condo neighbourhood.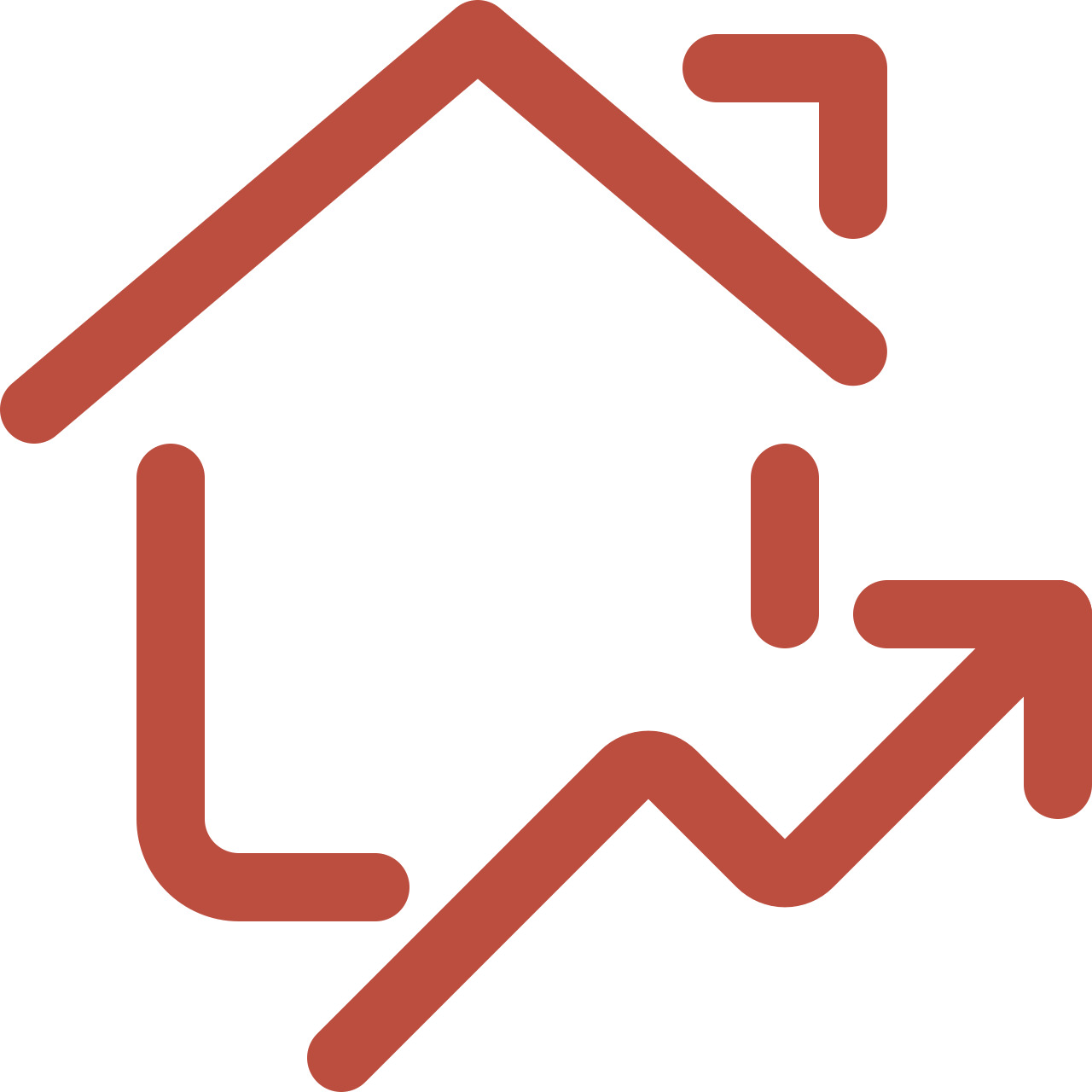 The Housing Market
Condominiums are king in this part of town. Non-highrise residences are non-existant.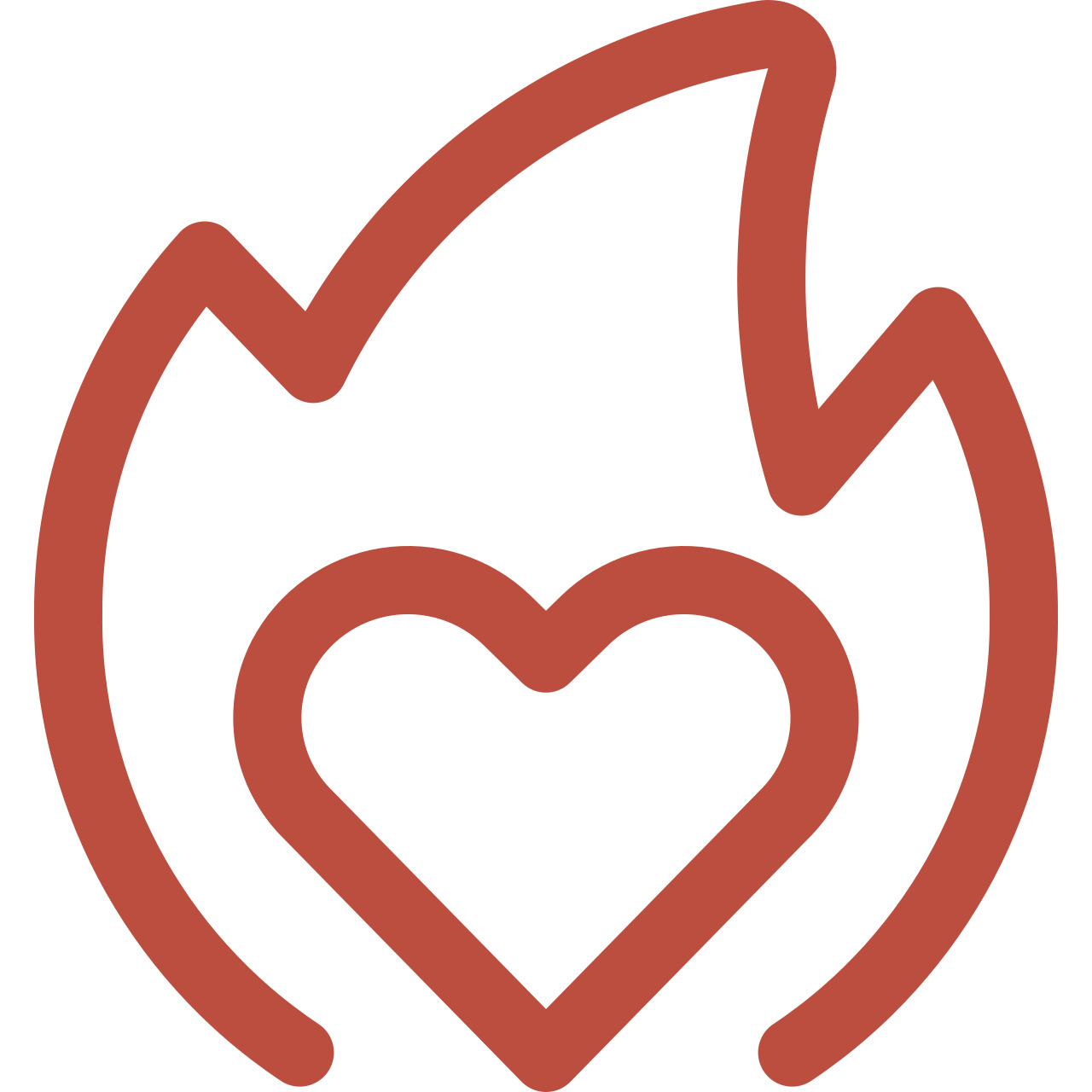 What You'll Love
Theatres, music halls, dance clubs, and restaurants are all within a few blocks or less.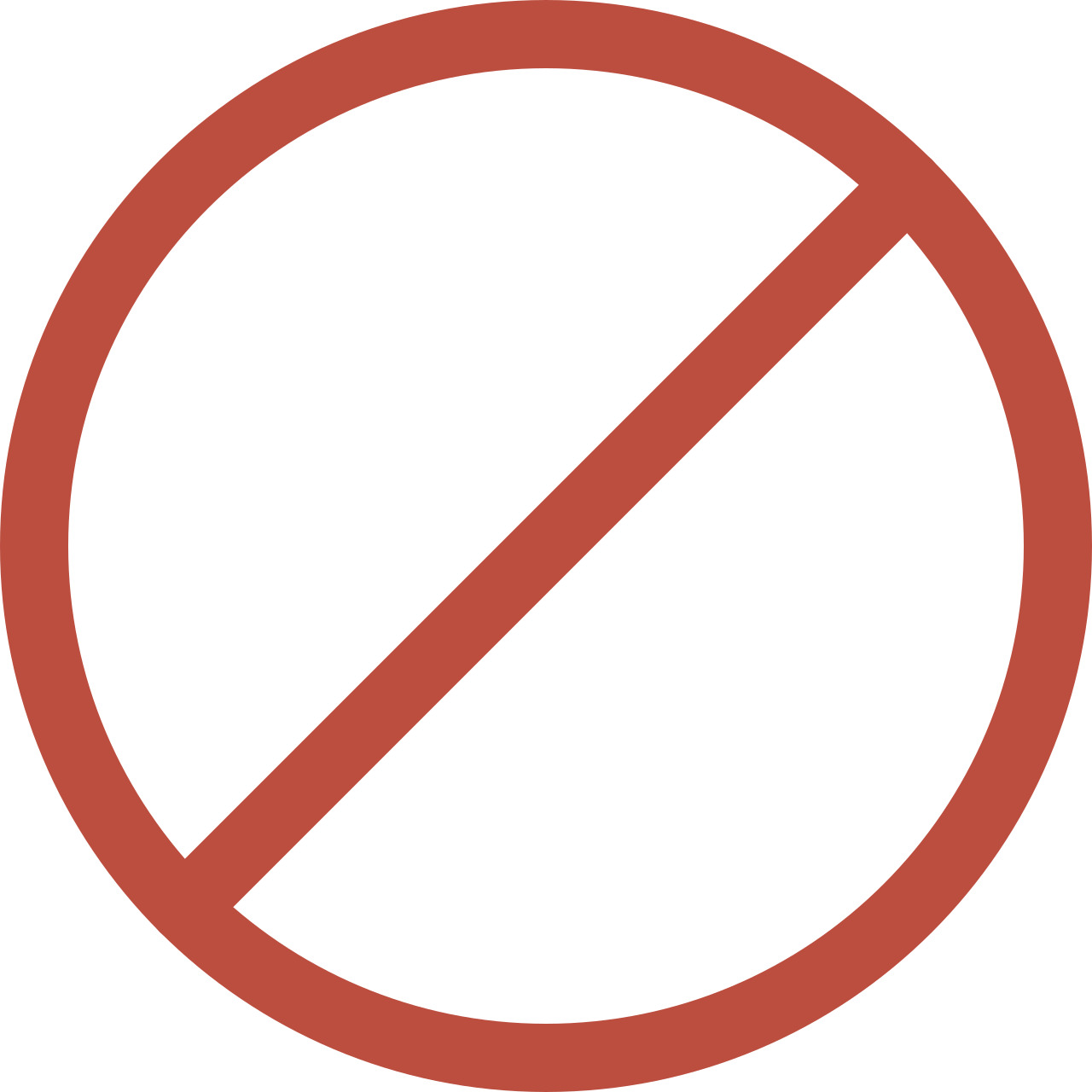 What Not To Expect
With so many nightclubs and entertainment venues, this is not a quiet neighbourhood.

Do you have theatre fever? Can't get enough of Toronto's sports teams? Looking to stay in a brand new condominium? If this sounds like you, then the Entertainment District is a dream destination. This district houses many of Toronto's landmark venues for arts and sports. Restaurants and shops are just around the corner from any given intersection, and you'll have no shortage of living amenities in the upscale condos presiding over Toronto's skyline. This neighbourhood is right downtown, making it a breeze to commute to different parts of the city by public transit.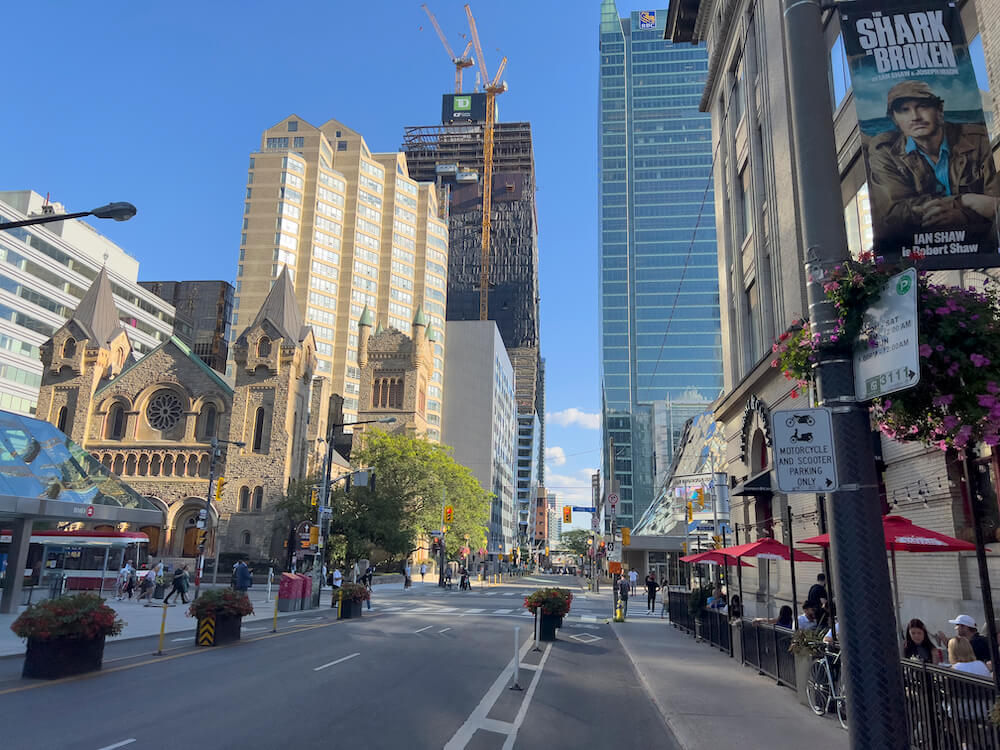 Before the mid-1900s, this area was known as the Garment District for its fashion and textile industries. Most of the land was owned by the Canadian National Railway, making it convenient for manufacturers to produce and ship merchandise without extra shipping costs. To display Toronto's culture, several prominent businesspeople launched the construction of the Royal Alexandra Theatre, completed in 1907. In the 1980s, global free trade policies ended Canada's textile manufacturing industry, giving way to clubs and concert halls. These venues dominated the district until a condo boom and population spike in the 2000s curbed the nightclub's reign over King Street.
The Royal Alexandra Theatre on King Street represents Beaux-Arts architecture, a French-inspired style, incorporating neoclassical and Renaissance principles. The Royal Alexandra was North America's first air-conditioned theatre, and one of the first fireproofed. Through the 1900s, land once occupied by industrial manufacturing buildings was repurposed to make way for music venues like Roy Thomson Hall, a unique structure with a curved and sloping glass exterior. The CN Tower was built in 1976 and the SkyDome (today's Rogers Centre) sports stadium was built in 1989, solidifying the area as a major tourist attraction. In the early 2000s, failing nightclubs and abandoned textile warehouses were replaced by towering condominiums.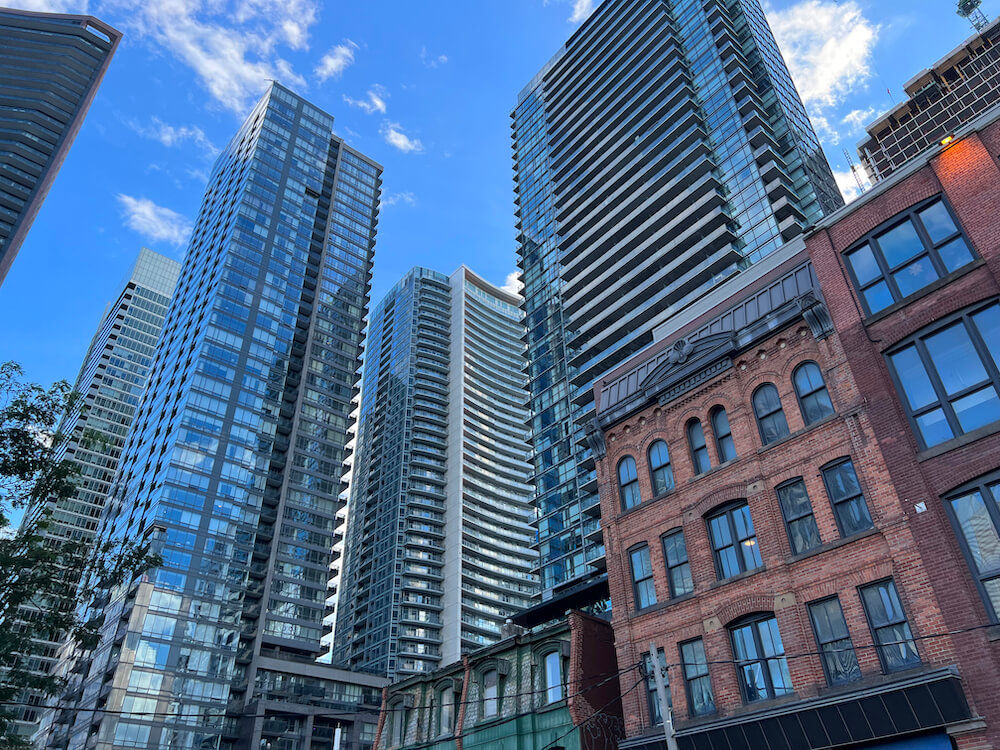 Things to Do in the Entertainment District
Fans of live theatre can catch a show at the Royal Alexandra or Princess of Wales theatres. You can hear the Toronto Symphony Orchestra and other musical events at Roy Thomson Hall and watch opera and ballet at the Four Seasons Centre for the Performing Arts. The Entertainment District still has club venues like Orchid Nightclub, The Fifth Social Club, and Venus Nightclub. Once industrial buildings, they are now multi-level clubs where you can let loose on the dance floor to live music and DJs. Sports fans can see the Toronto Raptors play basketball at the Scotiabank Arena and the Blue Jays baseball team at the Rogers Centre. Don't forget the TIFF Bell Lighthouse, home to the Toronto International Film Festival.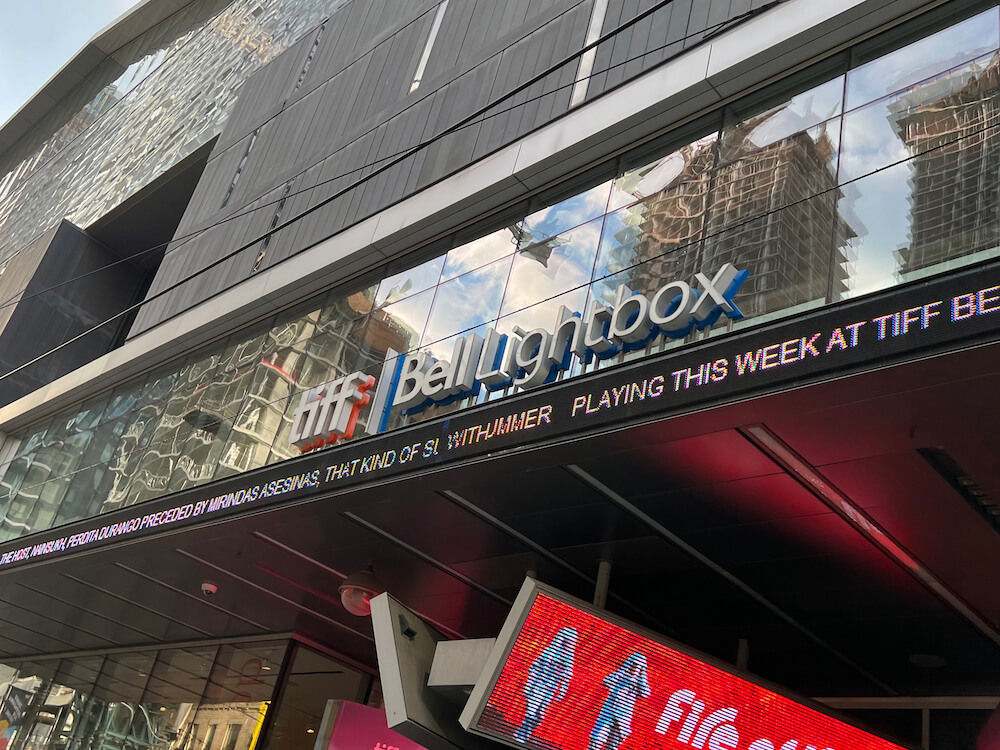 The Entertainment District is partially bordered by Queen Street West, a hotbed for independent boutiques and popular brand name retailers. Shops along this part of Queen Street include hip clothing stores like Due West and Brandy Melville, as well as popular brand name stores like MEC, Zara, and Aritzia. Grocery shopping is available at the Independent City Market on Peter and Adelaide, and there are other smaller food markets scattered throughout the area. There are also many gift and flower shops targeted at tourists and people going to the many shows that characterize this neighbourhood.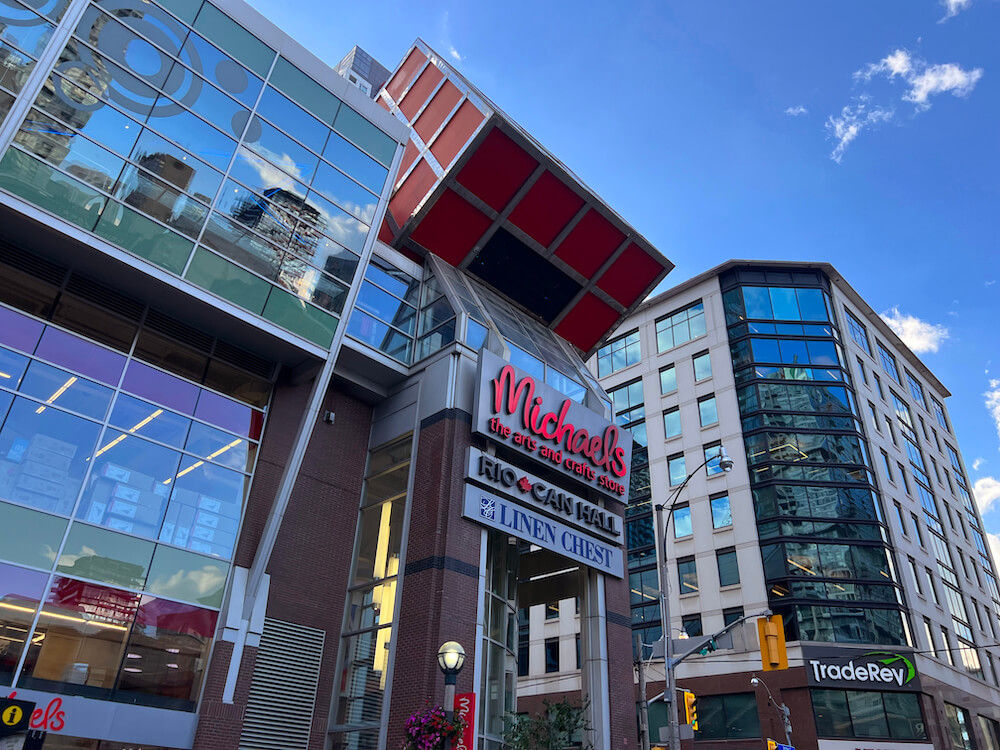 This area has plenty of dining locations, with an even spread of casual and upscale options. If you're looking for a laid-back venue with plenty of beers on tap, check out the Loose Moose/Antler Room on University Avenue and Front Street. More refined Italian dining is just next door at Scaddabush Italian Kitchen & Bar. Further north, close to King Street, there are many restaurants a short walk from the Royal Alexandra Theatre and Roy Thomson Hall. One of these is Soho House Toronto, a private members club with high-class service, food, and drinks. Lower key restaurants in this area include Kibo Sushi House offering sushi, udon soup, and bentos, and La Carnita, a Mexican restaurant serving tacos and craft beer.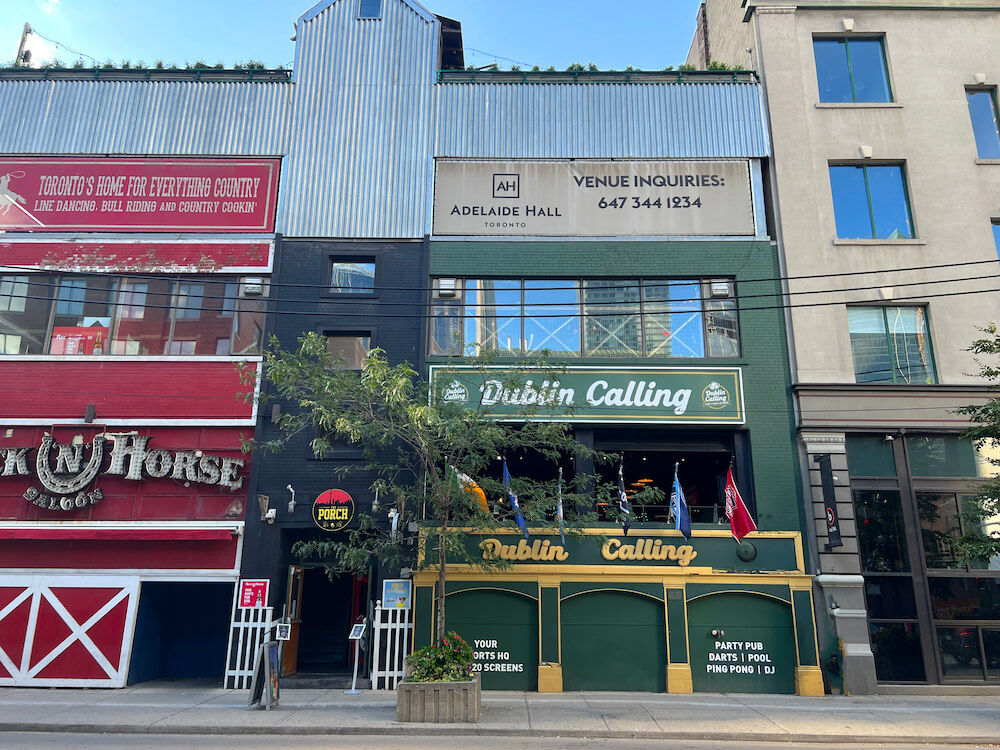 David Pecaut Square is a green space that contains Roy Thomson Hall and Metro Hall, a city government office. The tree-lined plaza features many sculptures, a fountain, and a reflecting pool. This is a great place to visit to get a good view of Metro Hall, Roy Thomson Hall, and the Royal Alexandra Theatre. It's also a space for public events such as the funeral held for former NDP leader Jack Layton, which extended out of Roy Thomson Hall. Roundhouse Park on the south part of the Entertainment District showcases the remains of the Railway Lands. The fields here are bordered by tourist attractions such as the Toronto Railway Museum, Steamwhistle Brewery, and a miniature railway.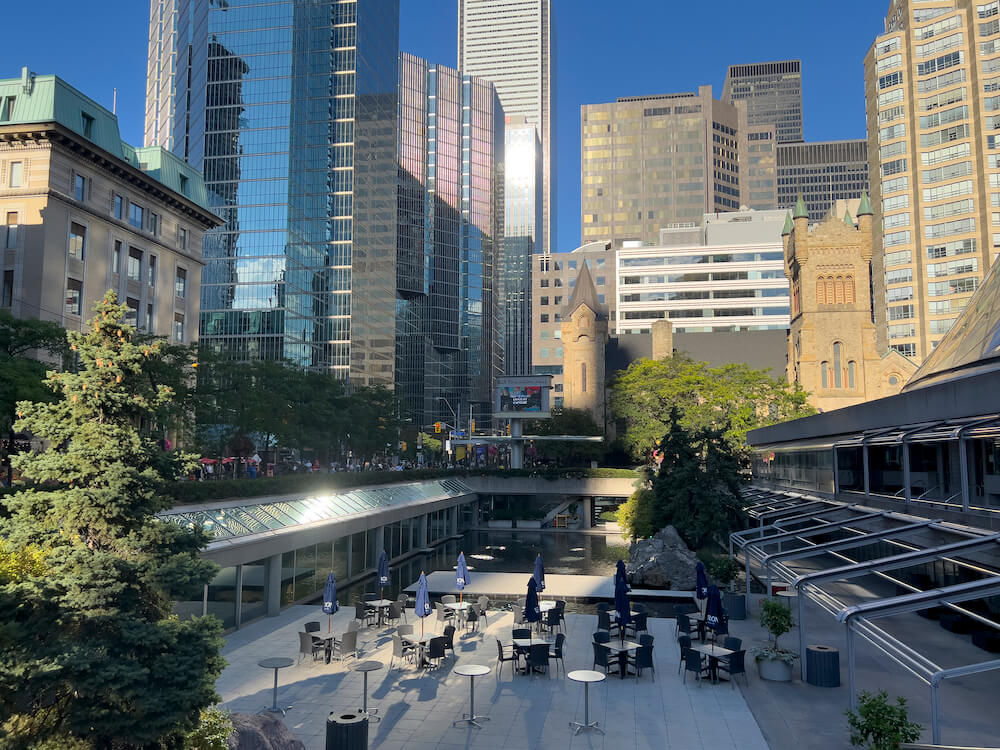 This area has many fitness and training gyms. Fit Squad Training and Fit Factory Fitness are both within a block of Peter Street south of Richmond Street, with Barry's Richmond located on the street itself. Closer to University Avenue you can find Personal Trainer Toronto and F45 Training Toronto Downtown on King Street. The closest community centre is Harrison Pool on Stephanie Street north of Queen Street West. Bowling fans can book a lane at The Ballroom on Richmond and John Streets, and there are many yoga studios on the west side of the Entertainment District along Spadina Avenue.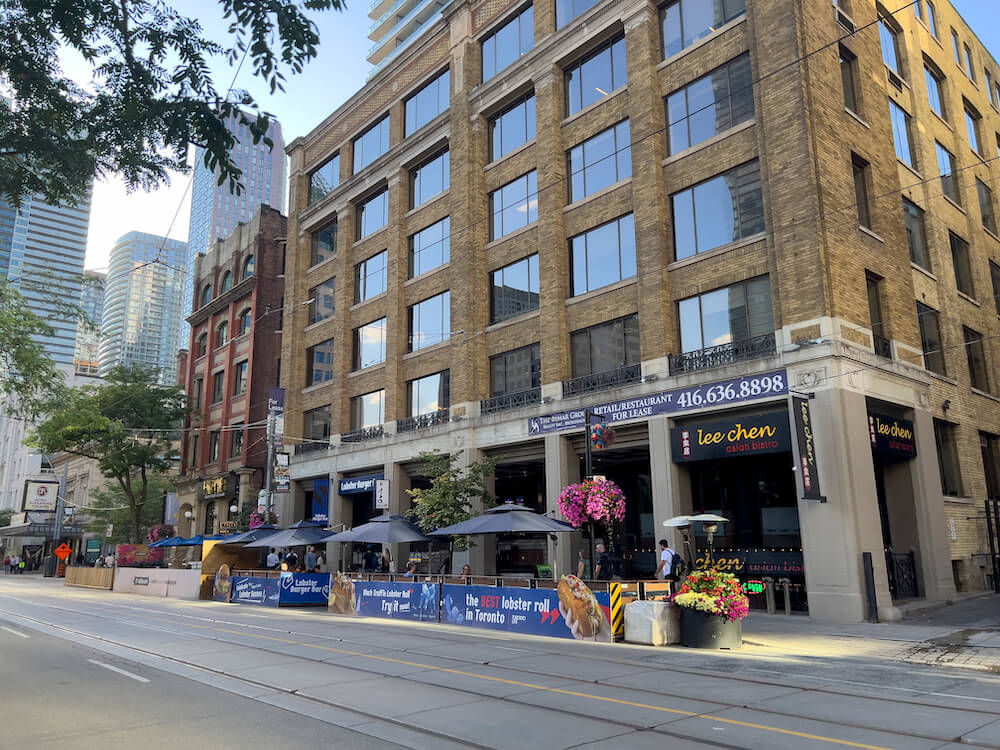 People living in the Entertainment District are in the core of downtown Toronto. They are within walking distance of popular attractions, fine dining, novel shopping experiences on Queen Street West, and more. Streetcars on Queen and King Street will take commuters east and west, and the Spadina streetcar and Yonge-University subway lines will take them north or south. Drivers leaving the city will likely travel south toward the Gardiner Expressway to go east on Highway 403 or north on the Don Valley Parkway.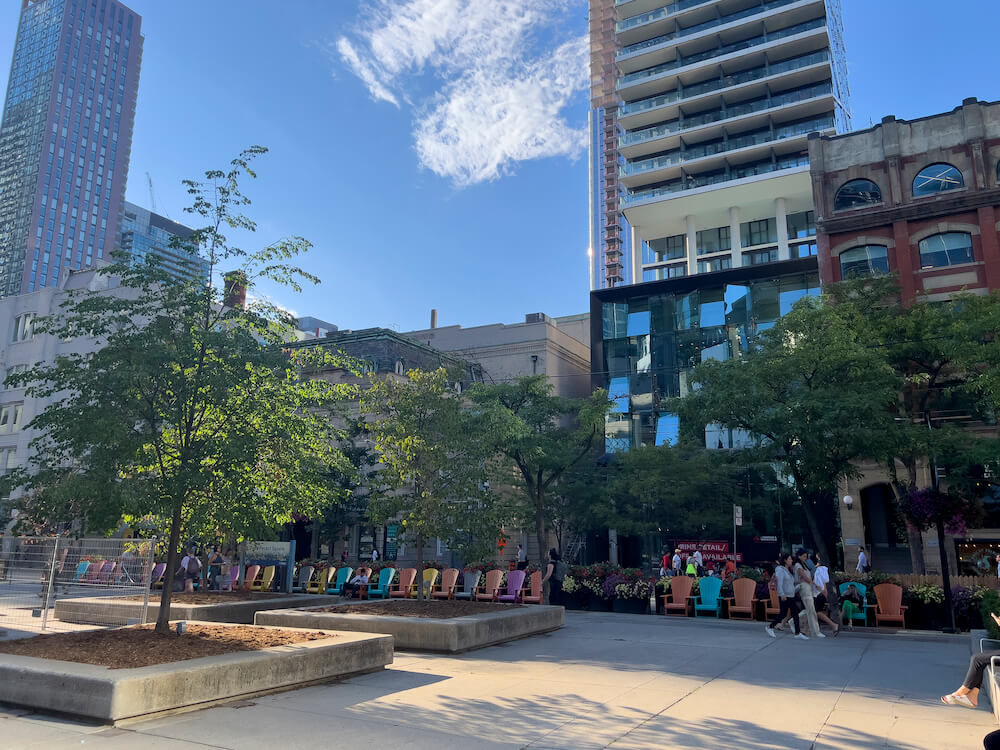 Once an industrial textile manufacturing hub, then a raging club scene, and now a condominium empire, the Entertainment District is one of Toronto's most exciting places. Culture abounds in this part of town with historic theatres running shows and music halls showcasing the world's best orchestras. Clubs and dance halls in this area are great places to party, and restaurants of all types are never far away. There aren't many stores in this area, but public transit makes it easy to travel to a major retailer in under 10 minutes. This is a stunning part of town with architectural gems, both new and old.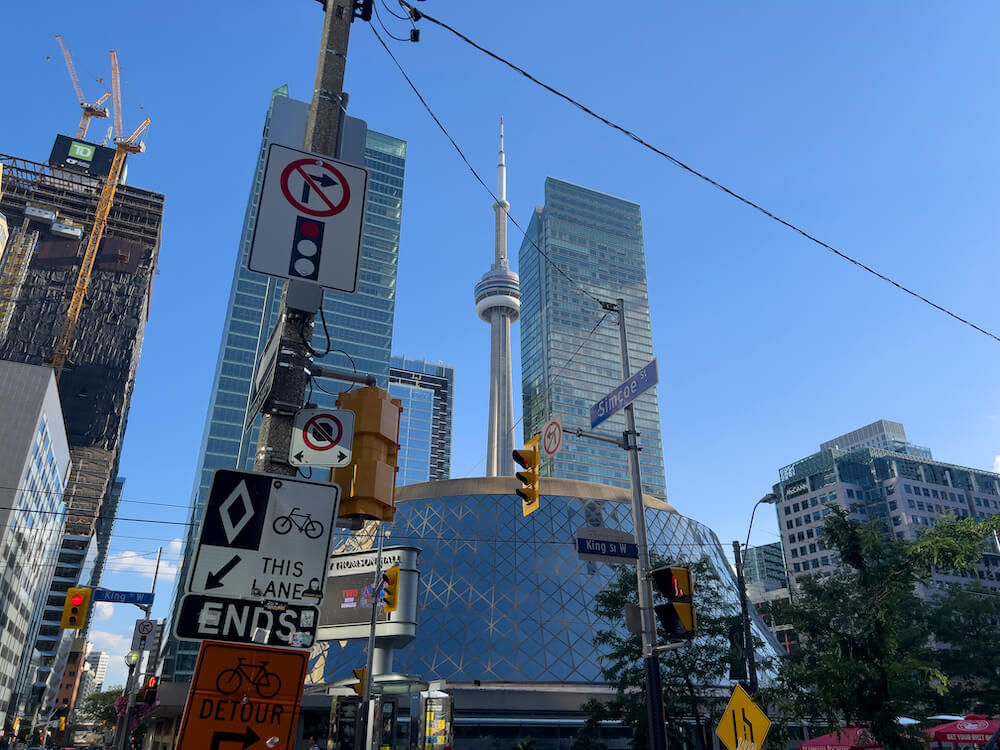 Frequently Asked Questions
What is Entertainment District, Toronto, known for?
It's known for its entertaining clubs, concert halls, theatres, movie houses, and restaurants.
Why is it called Entertainment District?
Once a textile hub, this neighbourhood is now a centre for the arts and entertainment.