Forest Hill, Toronto Neighbourhood Guide: Unforgettable Homes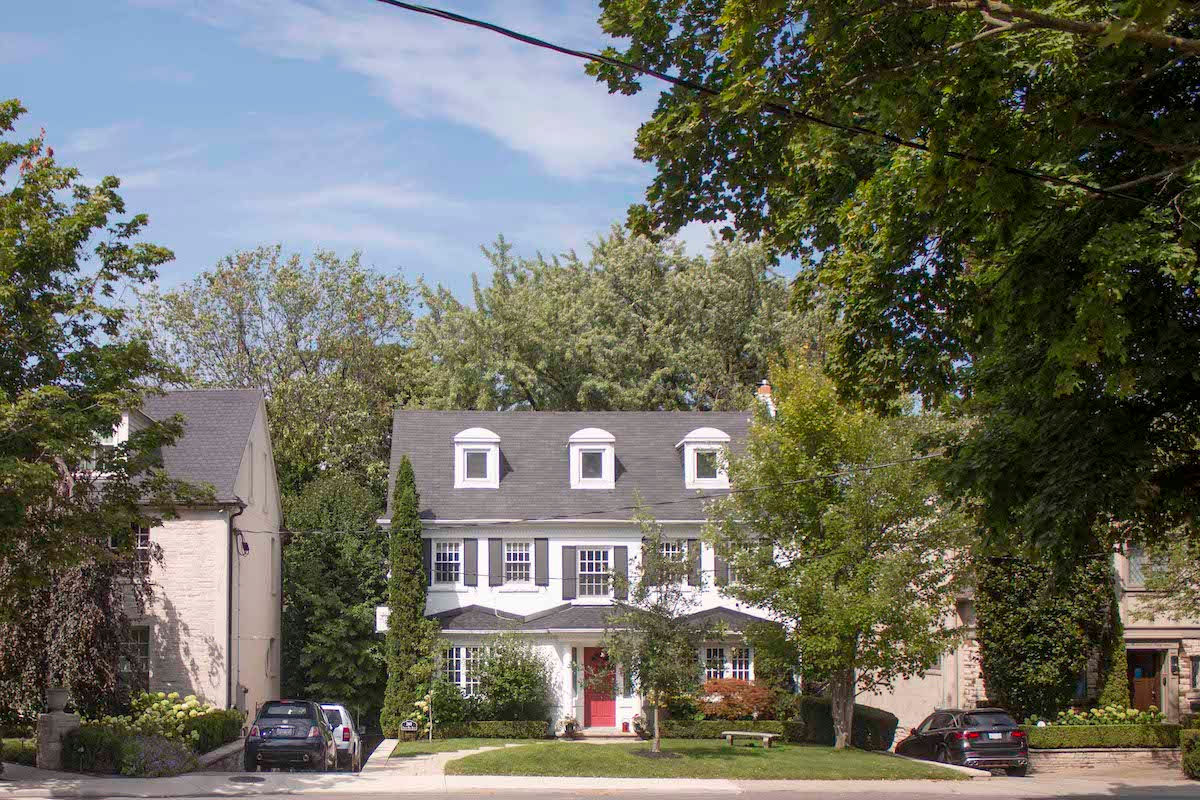 Neighbourhood At a Glance: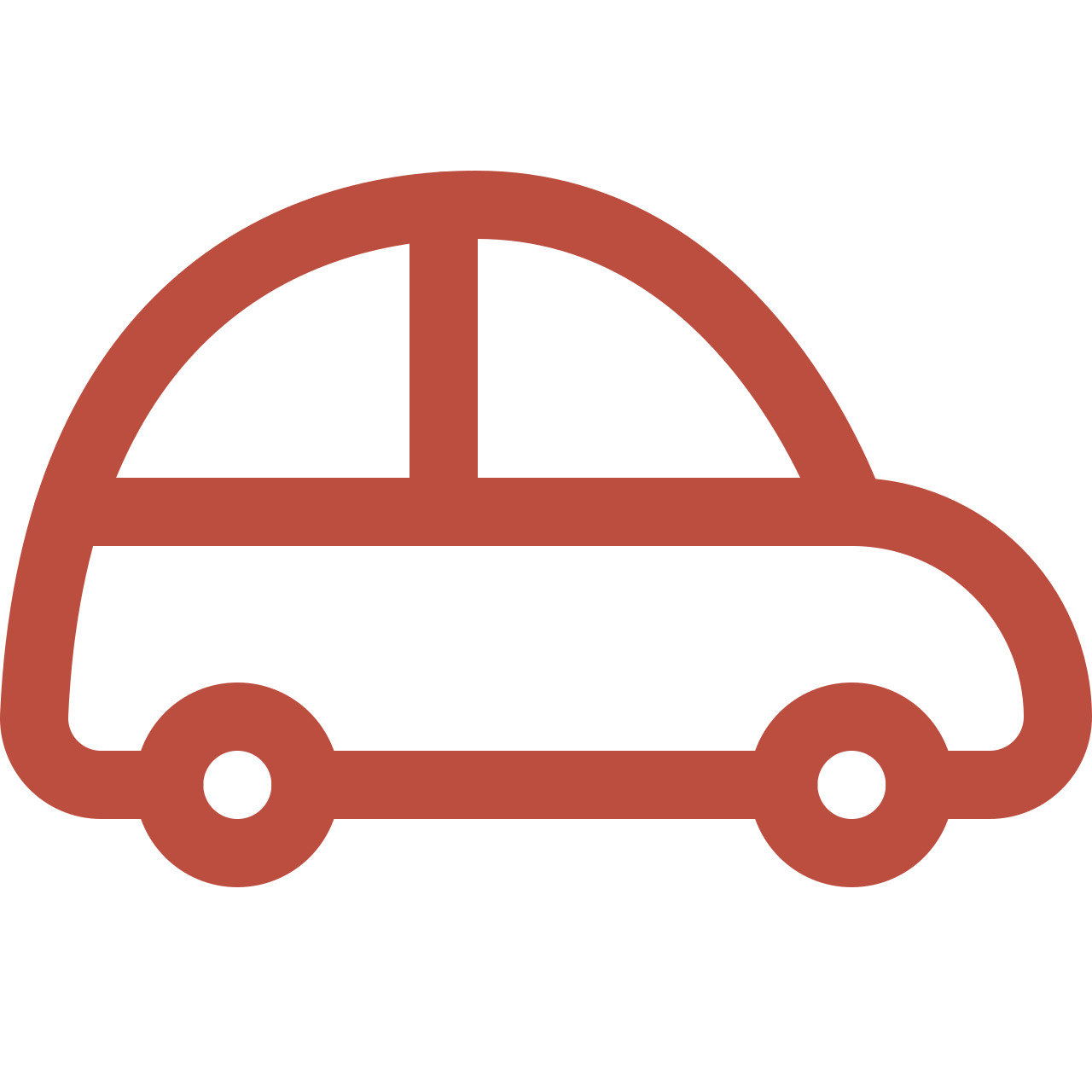 Average Commute Time
It takes 25 minutes by car to Union Station and around 30 by subway.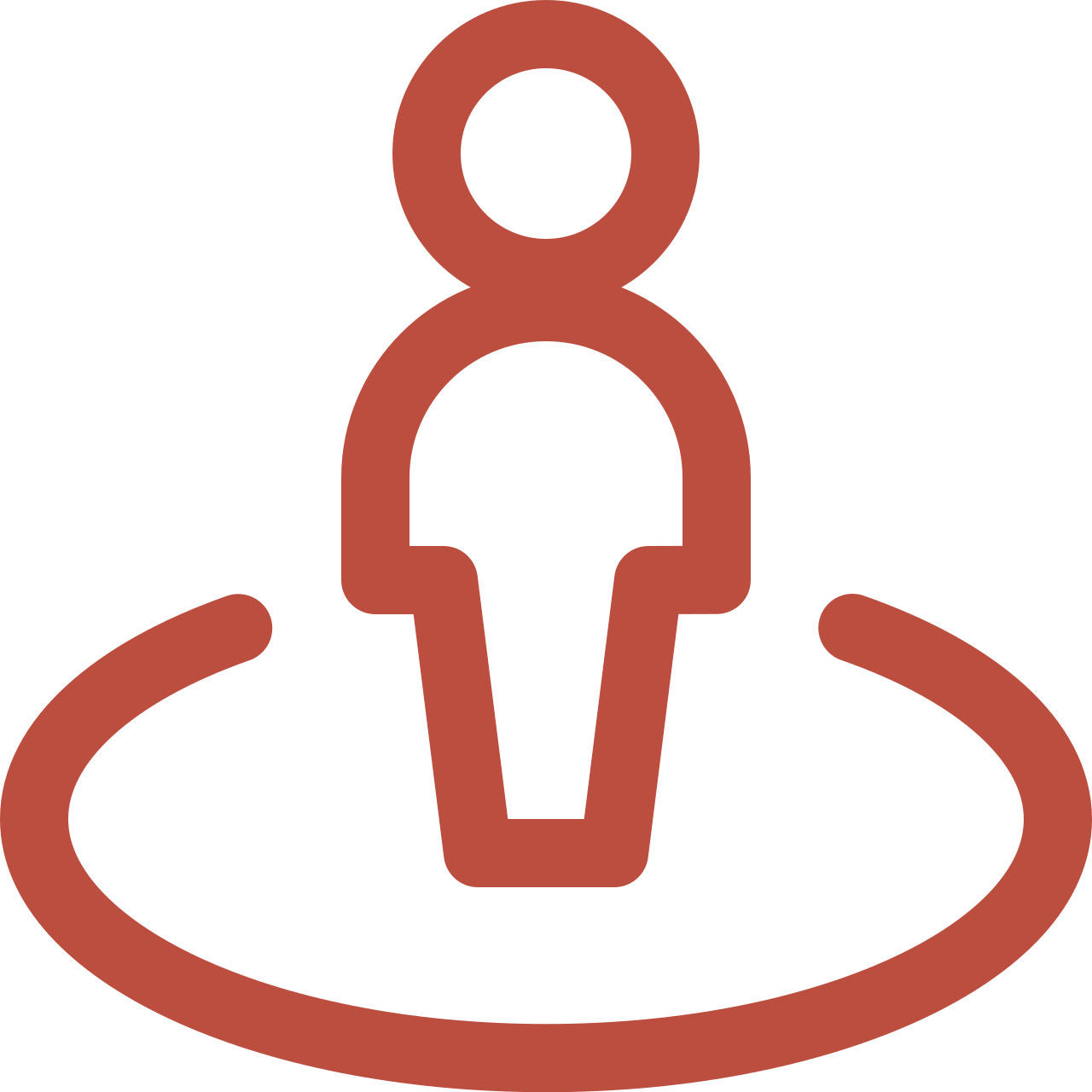 Lifestyle
Affluent family living near prestigious schools and fine dining.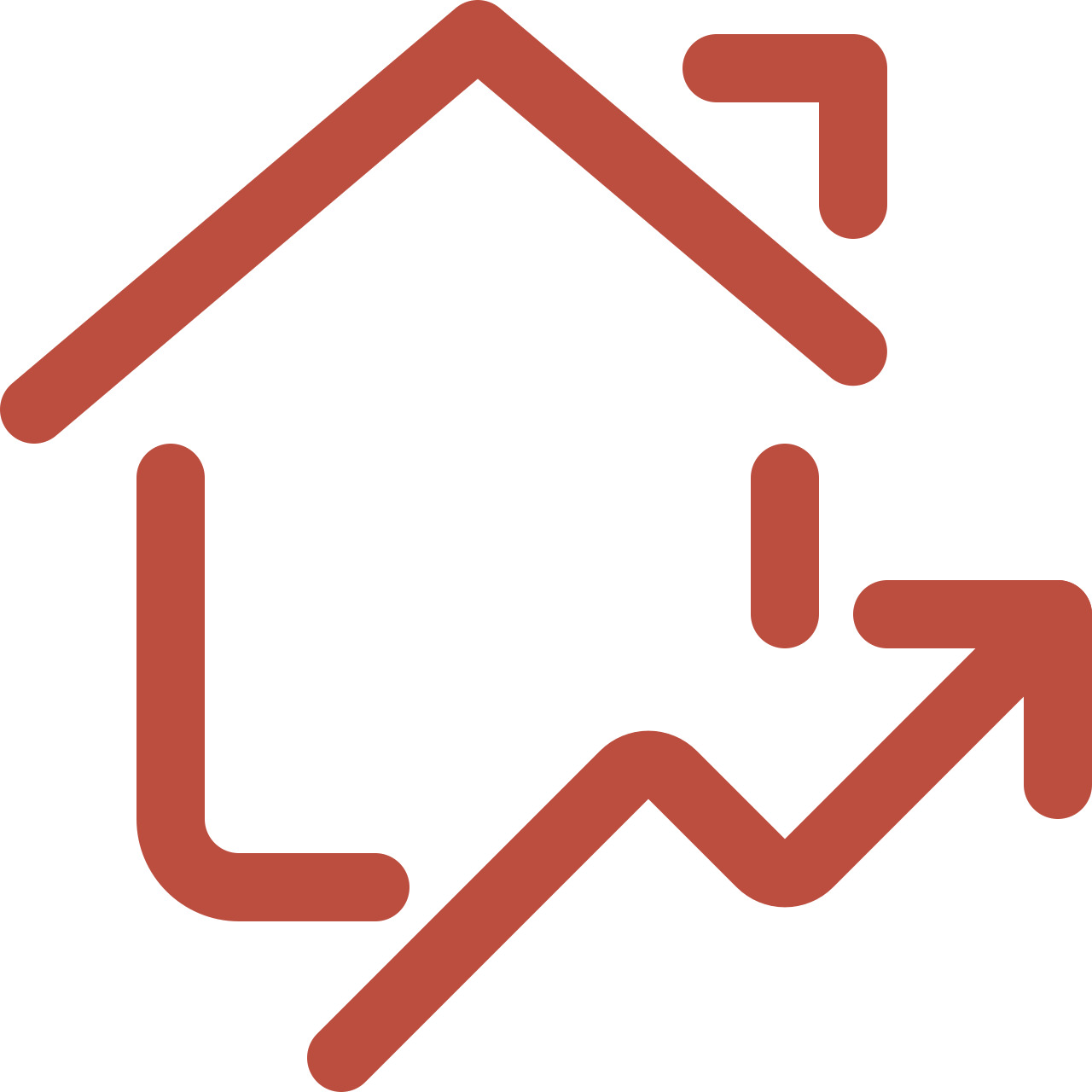 The Housing Market
High-value homes with unique architectural styles and some condos.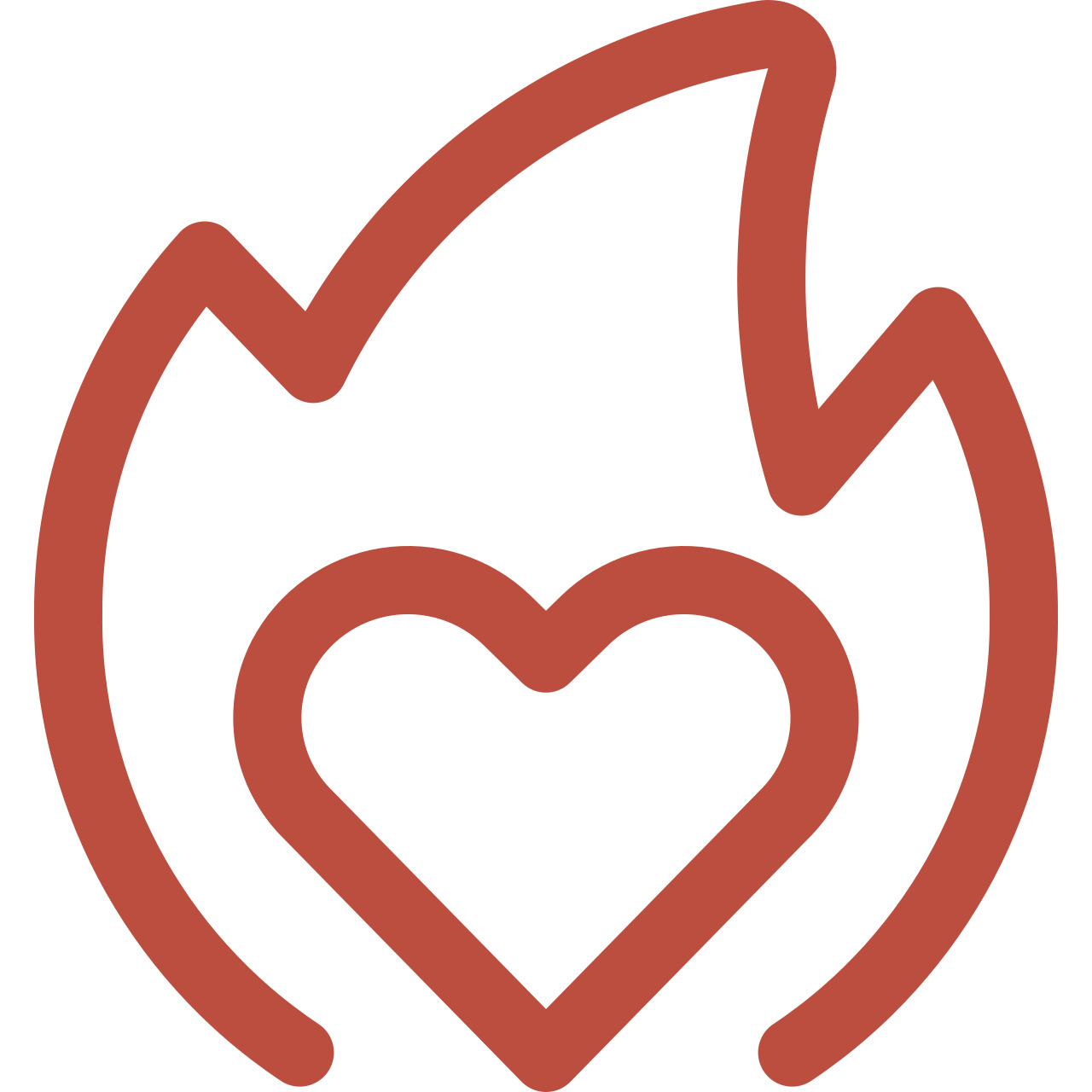 What You'll Love
Beautiful green spaces and high-class neighbourhoods.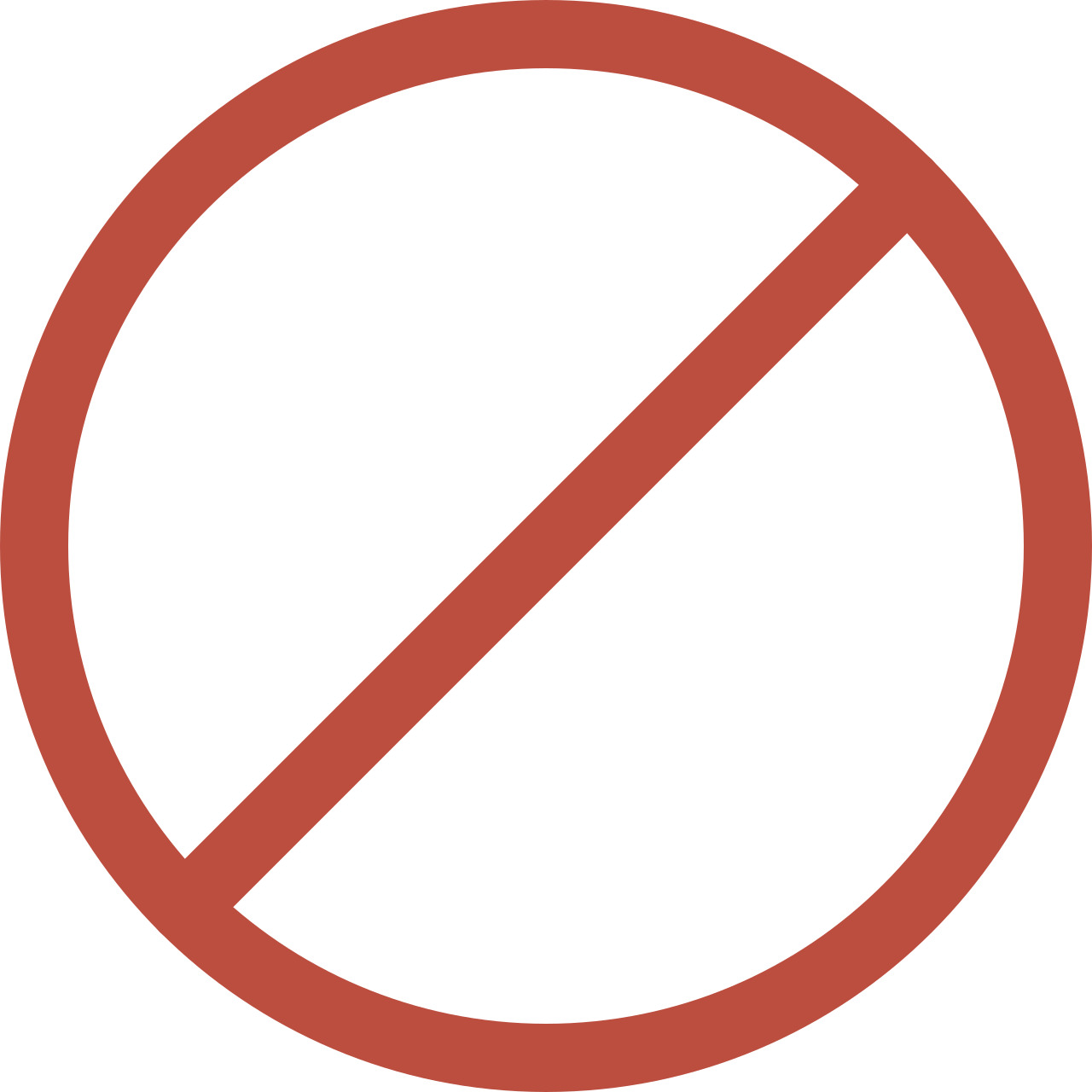 What Not To Expect
There aren't many take-out restaurants in this part of Toronto.

You wouldn't expect it, but just north of Casa Loma there are 200-year-old schools and Gothic churches. These establishments belong to Forest Hill, a well-to-do neighbourhood between St. Clair and Briar Hill Avenues. Economically spurred by an influx of wealthy Jewish immigrants in the early 1900s, this area is known for its beautiful properties and greenery. Due to building codes and bylaws implemented in the 1920s, the homes in this area are almost all uniquely designed, showcasing a broad selection of architectural styles. There are plenty of restaurants and shops here, and recreational facilities are close to most residences.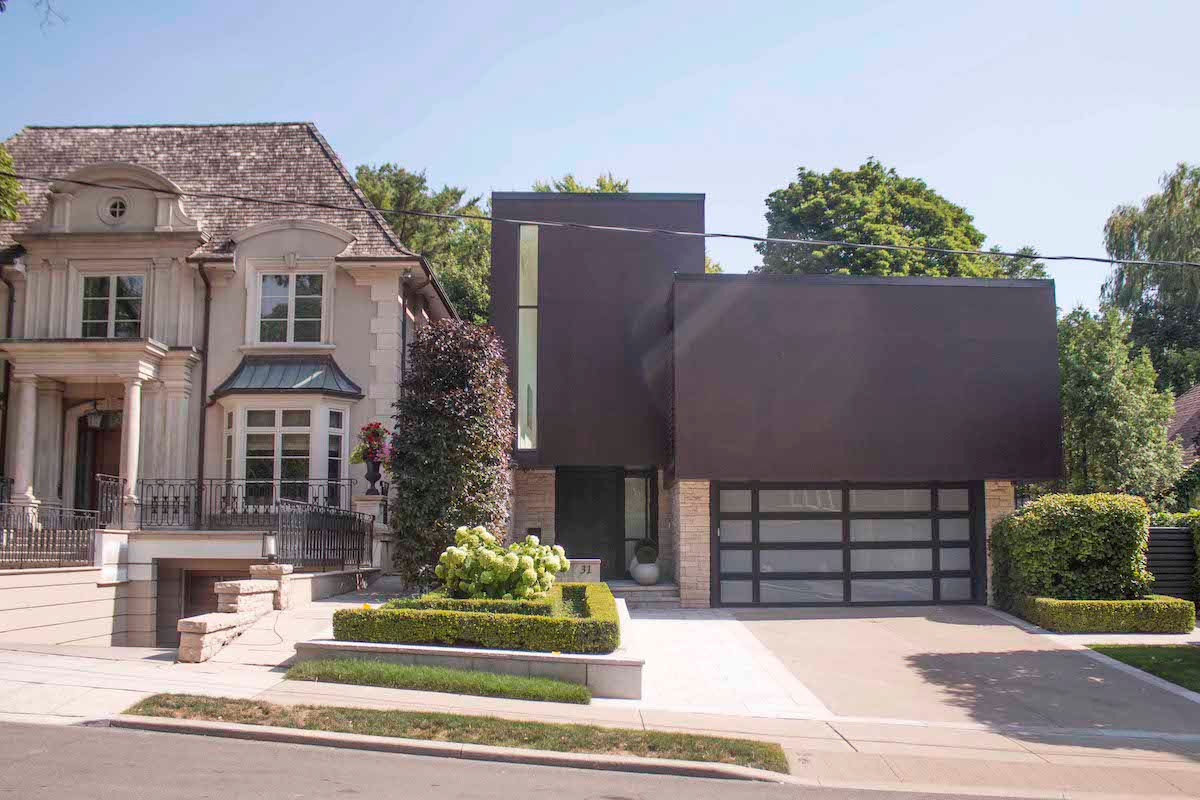 Before it took the name Forest Hill, this area was known as Spadina Heights. This name was inspired by ishapadenah, the Ojibway name for the area meaning a hill or sudden rise. Spadina Heights took the name Forest Hill when it was officially incorporated as a village in 1923. The northern part of Forest Hill was only developed into a housing area after the Toronto Belt Line Railway fell out of operation and was removed. Some of Canada's most prestigious private schools operate out of Forest Hill, such as Upper Canada College, established in 1829, and Bishop Strachan School, founded in 1867.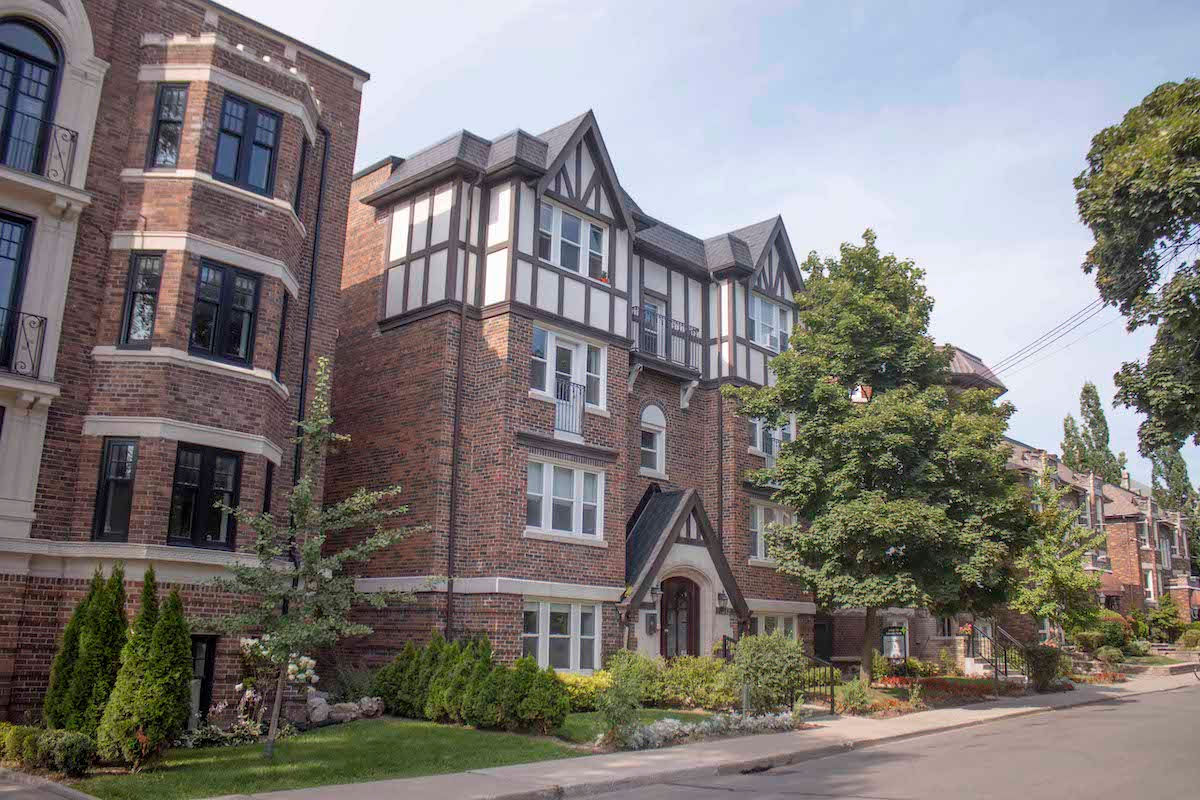 The suburbs in Forest Hill are populated by some of Toronto's most affluent families. The homes here are opulent and stylistically diverse. Georgian- and Tudor-style houses are common in this area, as well as French colonial-inspired designs and English country manors. The properties have large lawns decorated with sculpture gardens and gated entrances. While detached, multi-storeyed homes form the majority in Forest Hill, there are also condominium buildings west of Spadina on Lonsdale Road. The neighbourhood also has historic buildings such as the Timothy Eaton Memorial Church. Completed in 1915, the stained glass windowed church exhibits English Gothic architecture.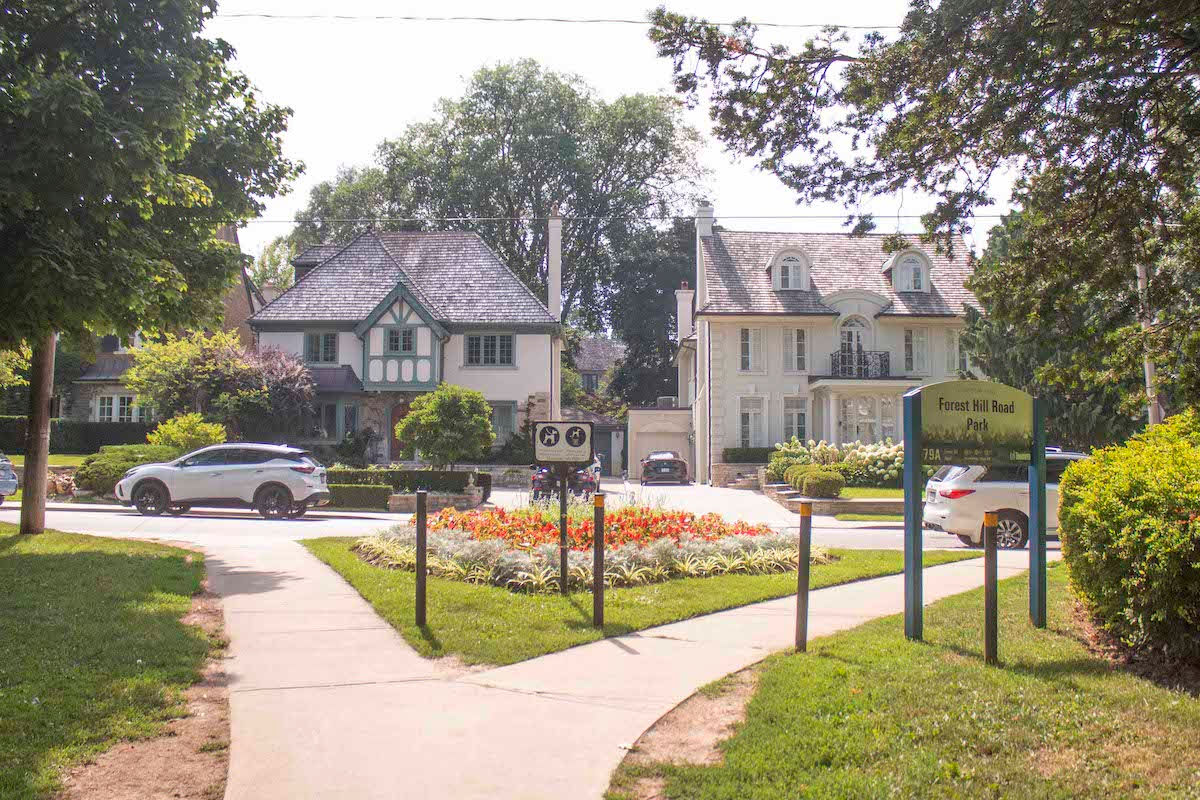 Things to Do in Forest Hill
Lonsdale Gallery is a local art hub in Forest Hill. This is a contemporary art gallery established in 1995. The curators present artwork from both Canadian and international artists, and the gallery is a member of the Art Dealers Association of Canada. Another art gallery in this area is Art Interiors, founded in 1993. The innovative gallery's goal is to present an extensive roster of artists at reasonable prices for both novice and seasoned art collectors, with some pieces priced as low as $25. The Reuben & Helene Dennis Museum on Bathurst Street is where you can see North America's fifth-largest Judaica collection. The museum showcases thousands of artifacts representing Jewish art and history.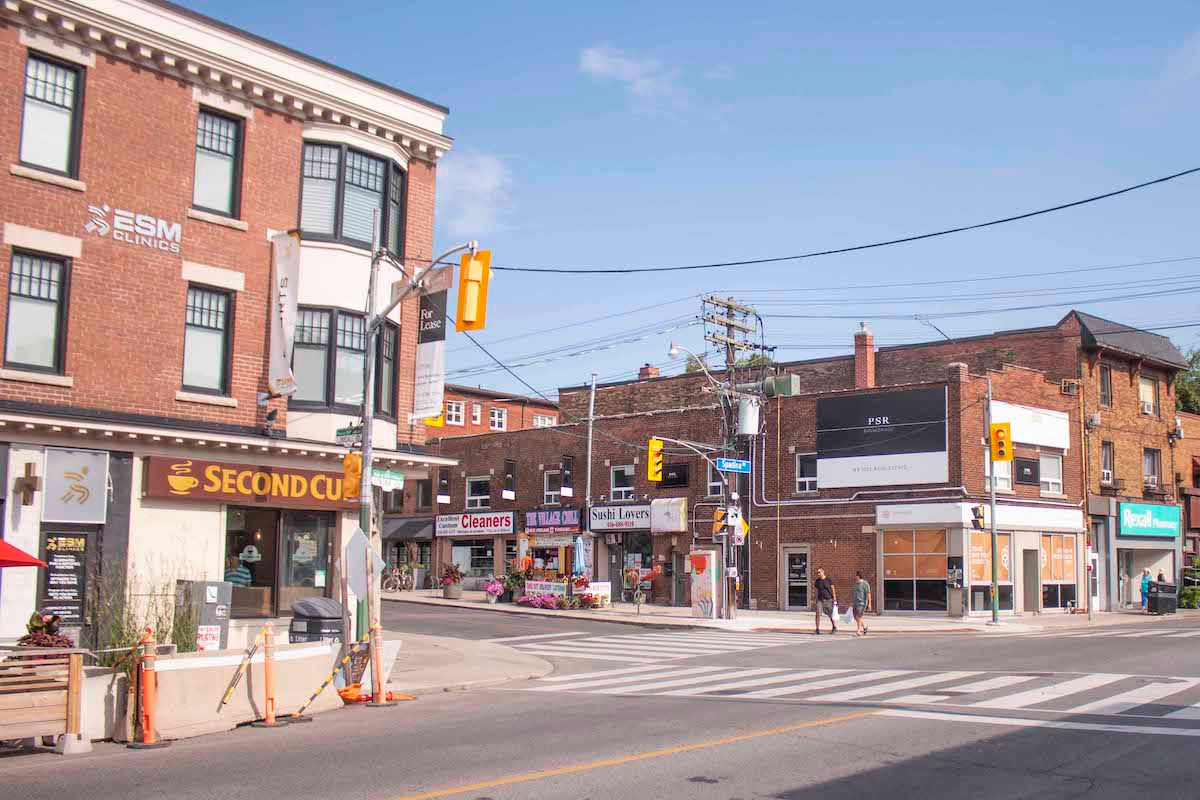 There are plenty of stores and specialty boutiques along Eglinton Avenue West, the street dividing the south and north parts of Forest Hill. Some of these establishments include small produce stores like Fresh Harvest where you can buy high-quality fruits and vegetables. The closest major grocery store is the Metro on Yonge Street and Eglinton, and there's a Loblaws just a few blocks east. You can find another Loblaws near the corner of St. Clair Avenue West and Bathurst Street for those living on the south side of Forest Hill. There's a small shopping strip on Spadina Road near the intersection with Lonsdale Road with bookstores, florists, specialty produce shops, and beauty salons.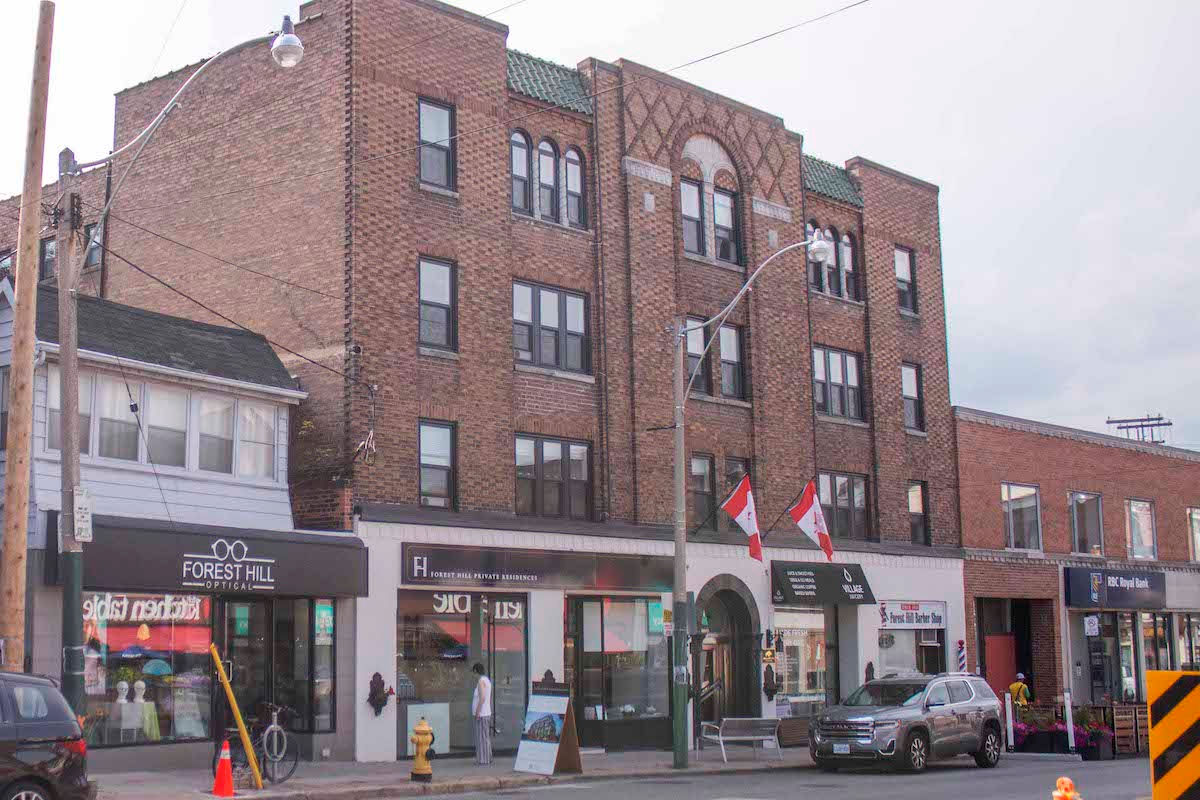 Many of Forest Hill's restaurants are on Eglinton between Spadina and Avenue Roads. If you're looking for something light, try Hotel Gelato, a café offering homemade gelato and baked goods. A block east on Eglinton is Ferraro 502 Restaurant, a family-owned Italian eatery serving wood-fired pizza, fresh pasta, salads, and wine by the glass. There are a few sushi restaurants in this area such as Sake Bar Kushi, a highly rated establishment serving sushi, rice dishes, and an extensive beer and sake menu. There are more restaurants on Spadina and Lonsdale Roads, like Freshii and Mashu Mashu Mediterranean Grill. Mashu Mashu serves traditional Mediterranean and Middle Eastern fare in a friendly, family-run location.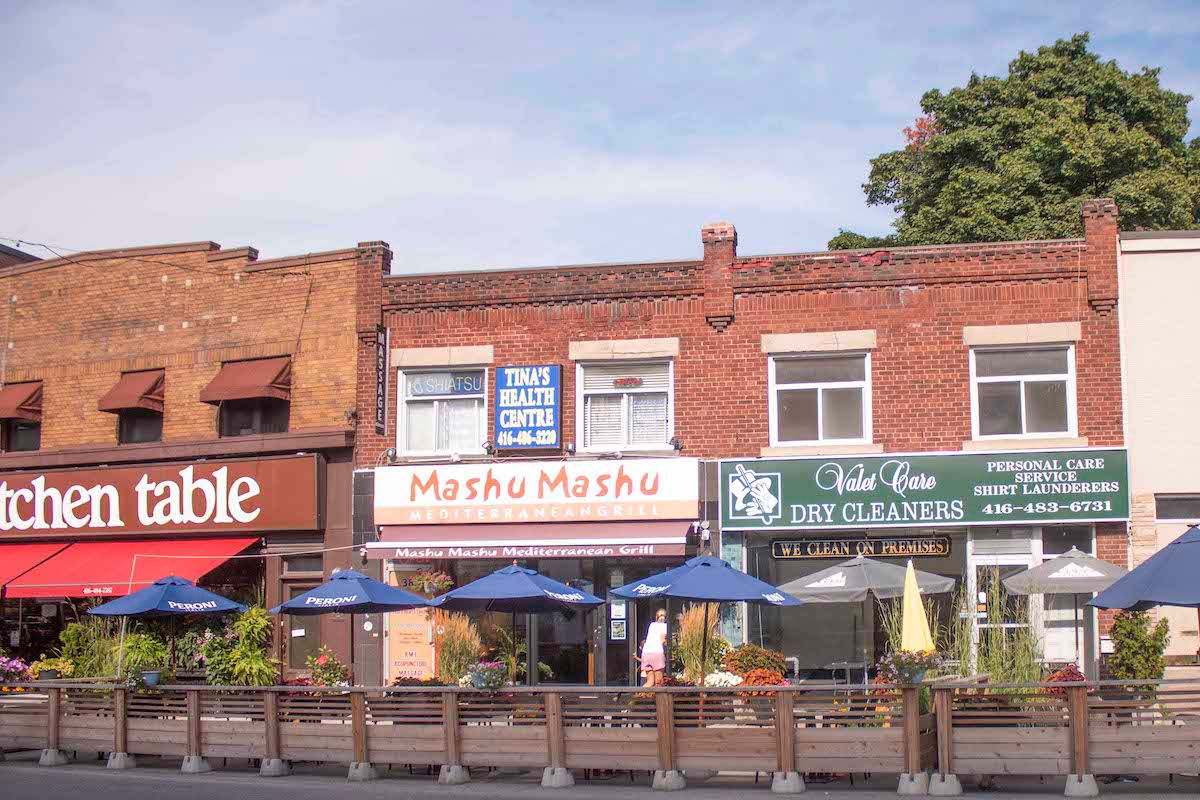 Known for its green neighbourhoods, Forest Hill is filled with small parkettes and trails. The Kay Gardner Beltline Trail is a nine-kilometre path running from Allen to Mount Pleasant Roads and beyond. The trail was built over the former right-of-way of the Toronto Belt Line Railway, a commuter rail line that fell out of use in the early 1900s. The Cedarvale Ravine is a notable geographical feature intersecting with the southwest corner of Forest Hill. The park has trails running under Bathurst Street that continue into Forest Hill and connect with Suydam Park. Other small parks in Forest Hill include Vesta Parkette and Dunvegan Parkette.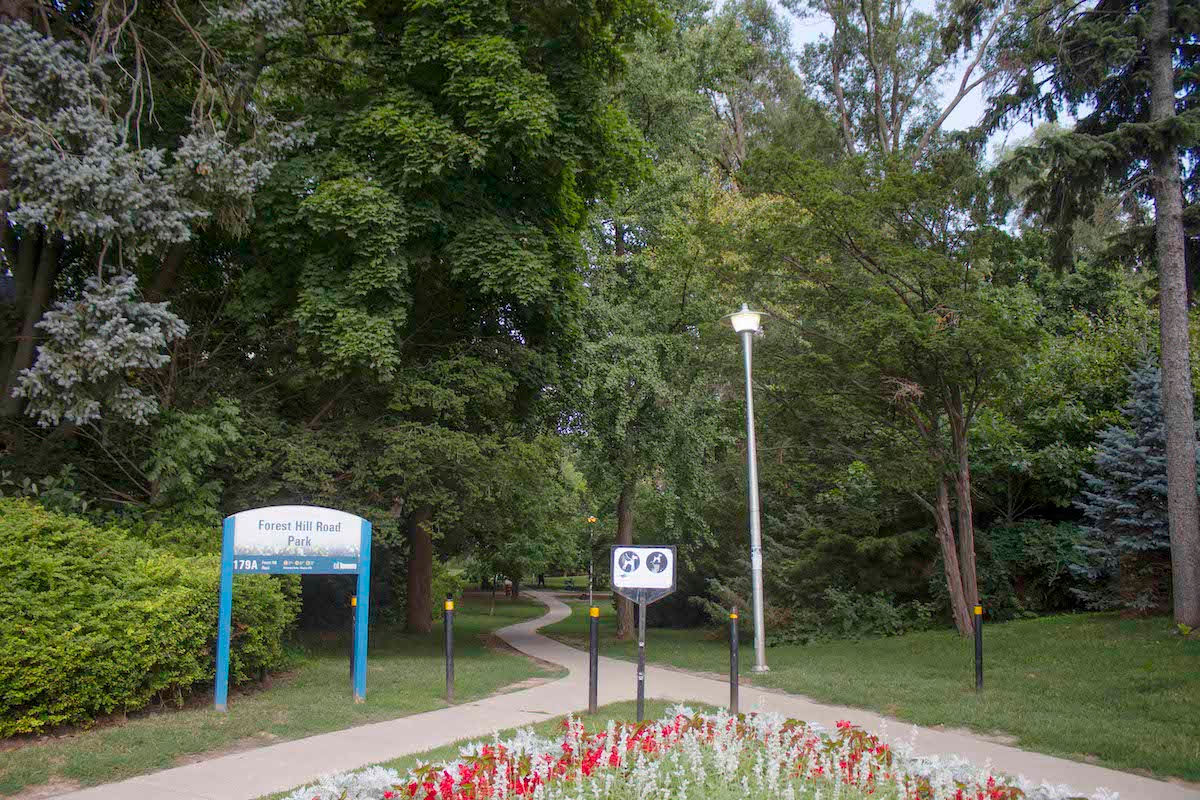 The closest public ice rink for people in Forest Hill is the Larry Grossman Forest Hill Memorial Arena. The facility offers recreational skating, hosts birthday parties, and books rink rentals for hockey teams and other skating organizations. The Forest Hill Tennis Club near Chaplin Crescent and Eglinton Avenue has eight painted courts. The club has a membership program, runs summer camps for children, and organizes leagues for men's and women's singles, doubles, and mixed tennis matches. There are a few fitness facilities on Eglinton Avenue West including Coreset Fitness, Innovating Fitness Toronto, and Barre Belle Forest Hill.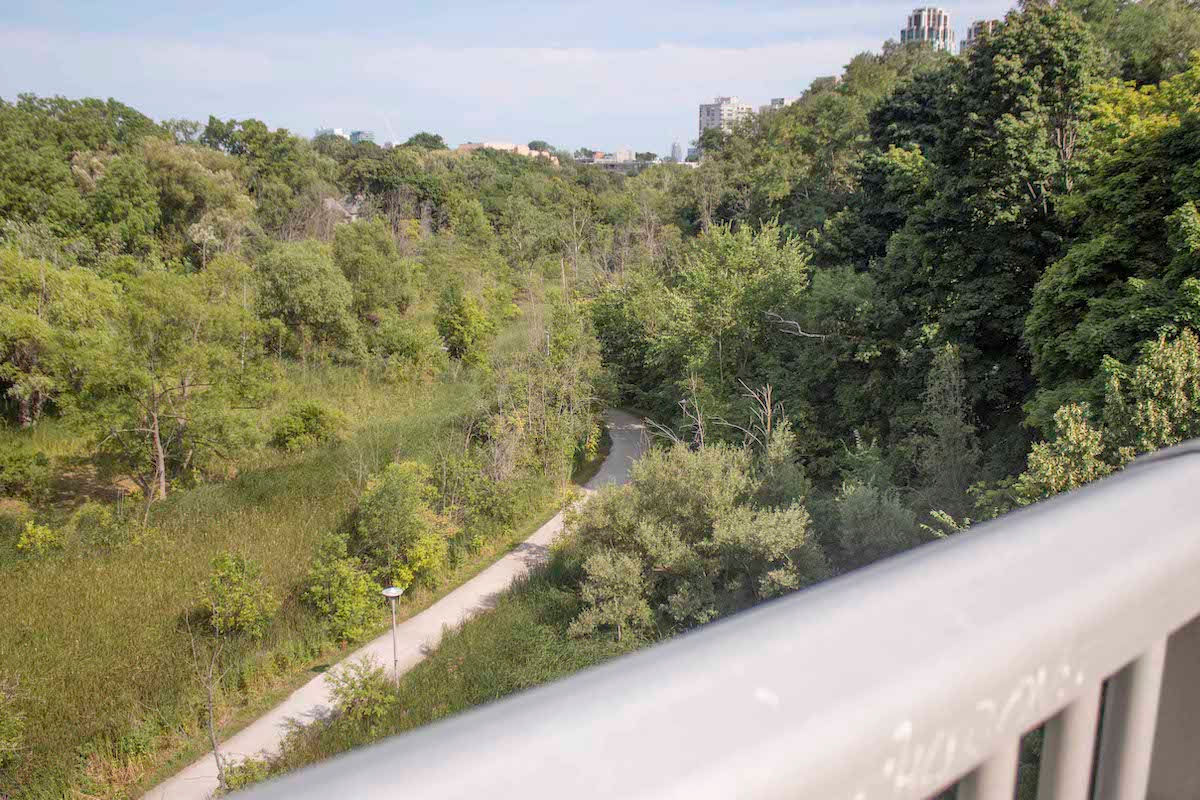 The drive from Forest Hill to downtown Toronto is simple. All you have to do is drive south on one of the major thoroughfares like Spadina and Avenue Roads or Yonge Street. After about 20 minutes you will arrive in the downtown core. Travelling downtown by public transit is just as easy, but could involve a bus ride if you're from the northern part of Forest Hill. Either way, most commuters will take a subway south from St. Clair West or Eglinton subway stations. They will arrive in downtown Toronto in 25 to 40 minutes depending on where they live.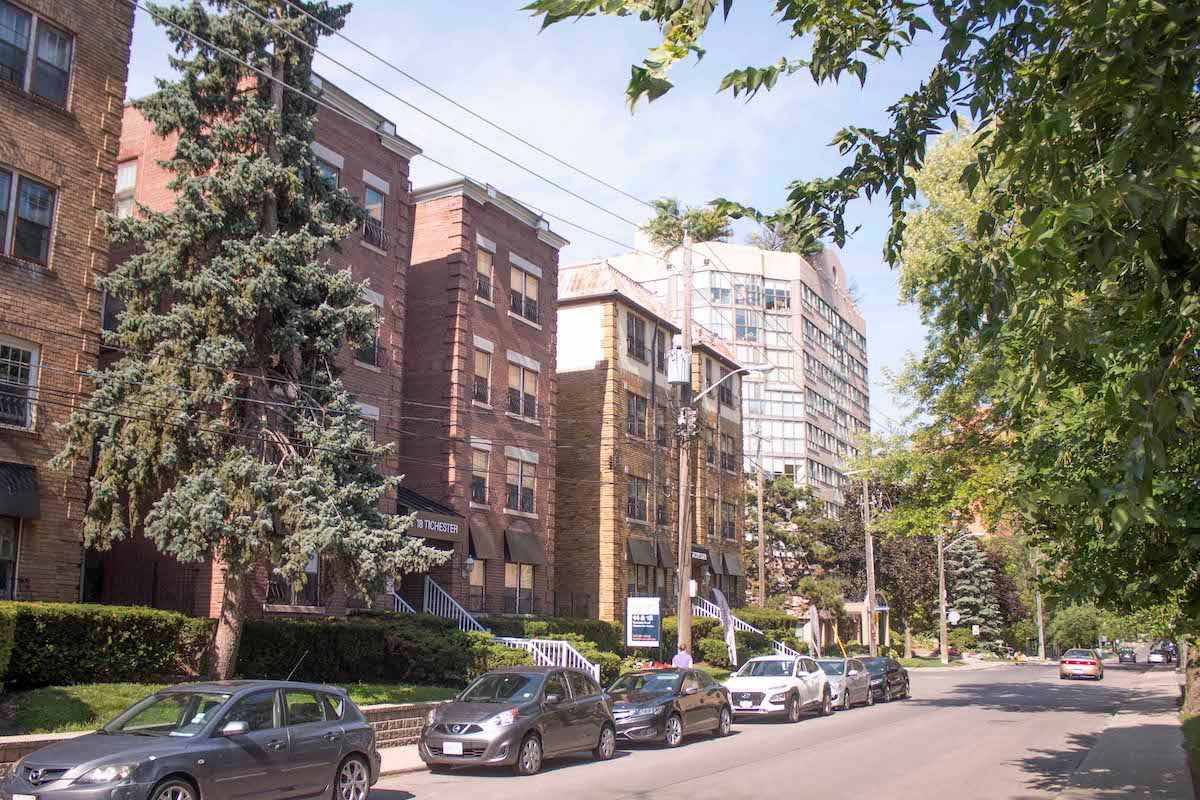 Tranquil Homes on The Hill
One of Toronto's most prestigious neighbourhoods, Forest Hill is a dream destination for many Toronto homebuyers. The old homes in this area feature a variety of architectural designs. Grocery shopping is close to most areas and there are also plenty of specialty produce markets if you're looking for gourmet or international options. High-quality restaurants are found on Eglinton Avenue, and there are plenty of well-run sports organizations for those living active lifestyles. Occupied by some of Canada's most prestigious schools, this is a great place to raise a family.
Frequently Asked Questions
What is Forest Hill, Toronto, known for?
It's an affluent community where nearly every household is designed with unique architecture.
Why is it called Forest Hill?
This area got its name from the summer home of a local businessman and butcher, John Wickson. Wickson's Forest Hill home stood near Eglinton Avenue and Old Forest Hill Road in the 1860s.