Harbord Village, Toronto Neighbourhood Guide: All You Can Eat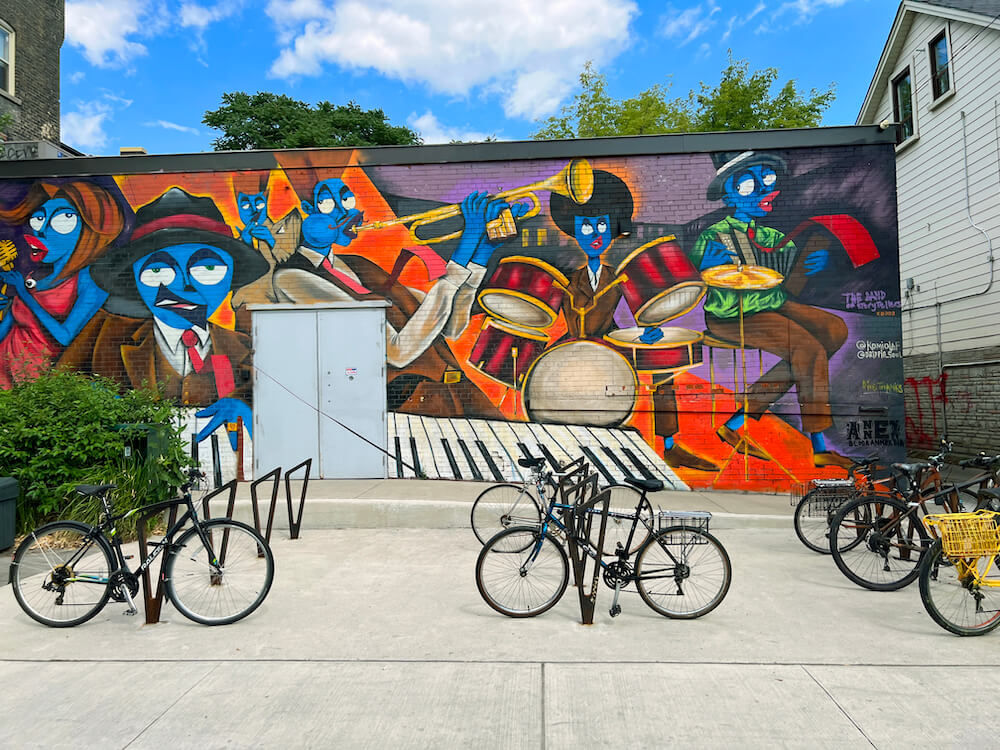 Neighbourhood At a Glance: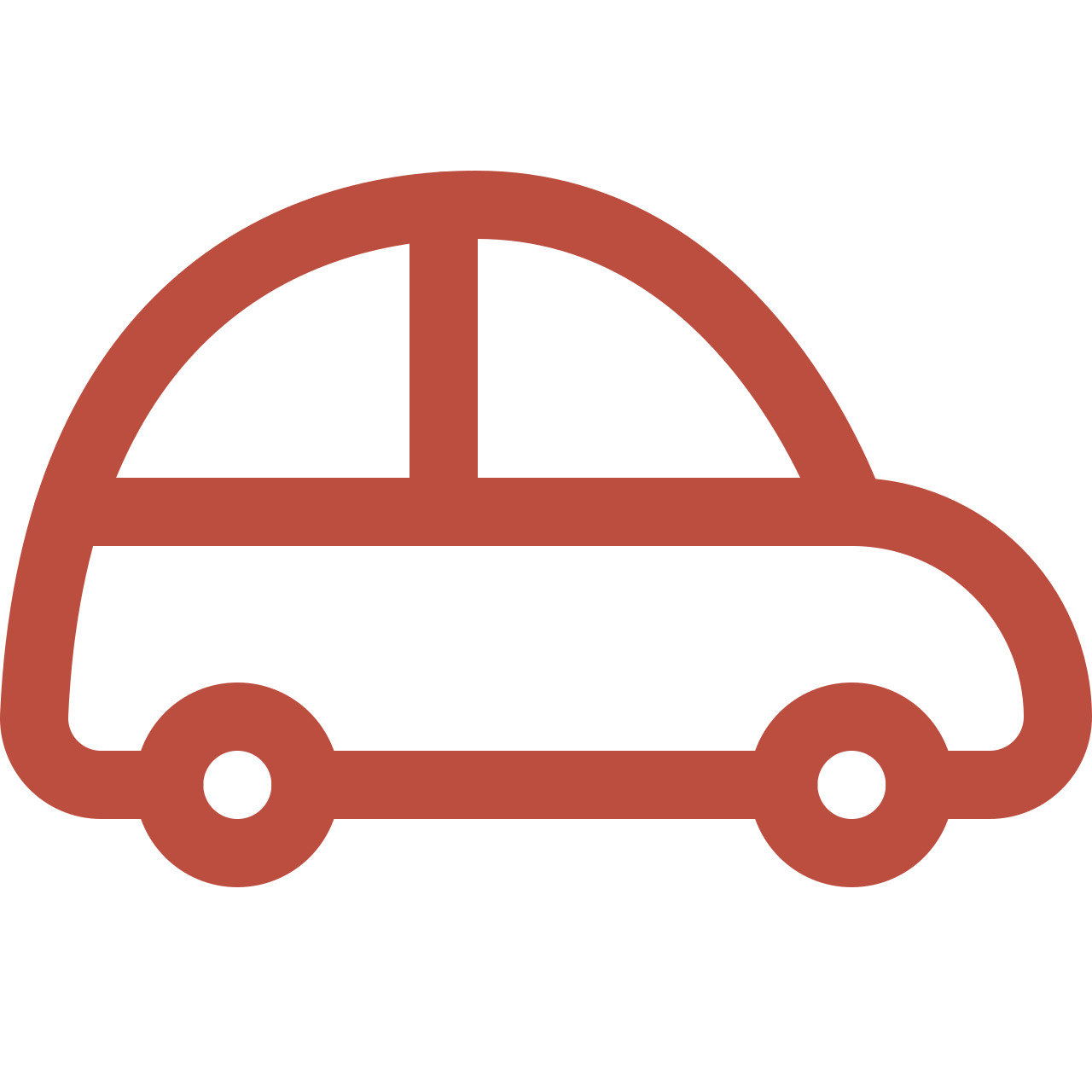 Average Commute Time
Ten minutes by car and 20 minutes by subway to Toronto's Union Station.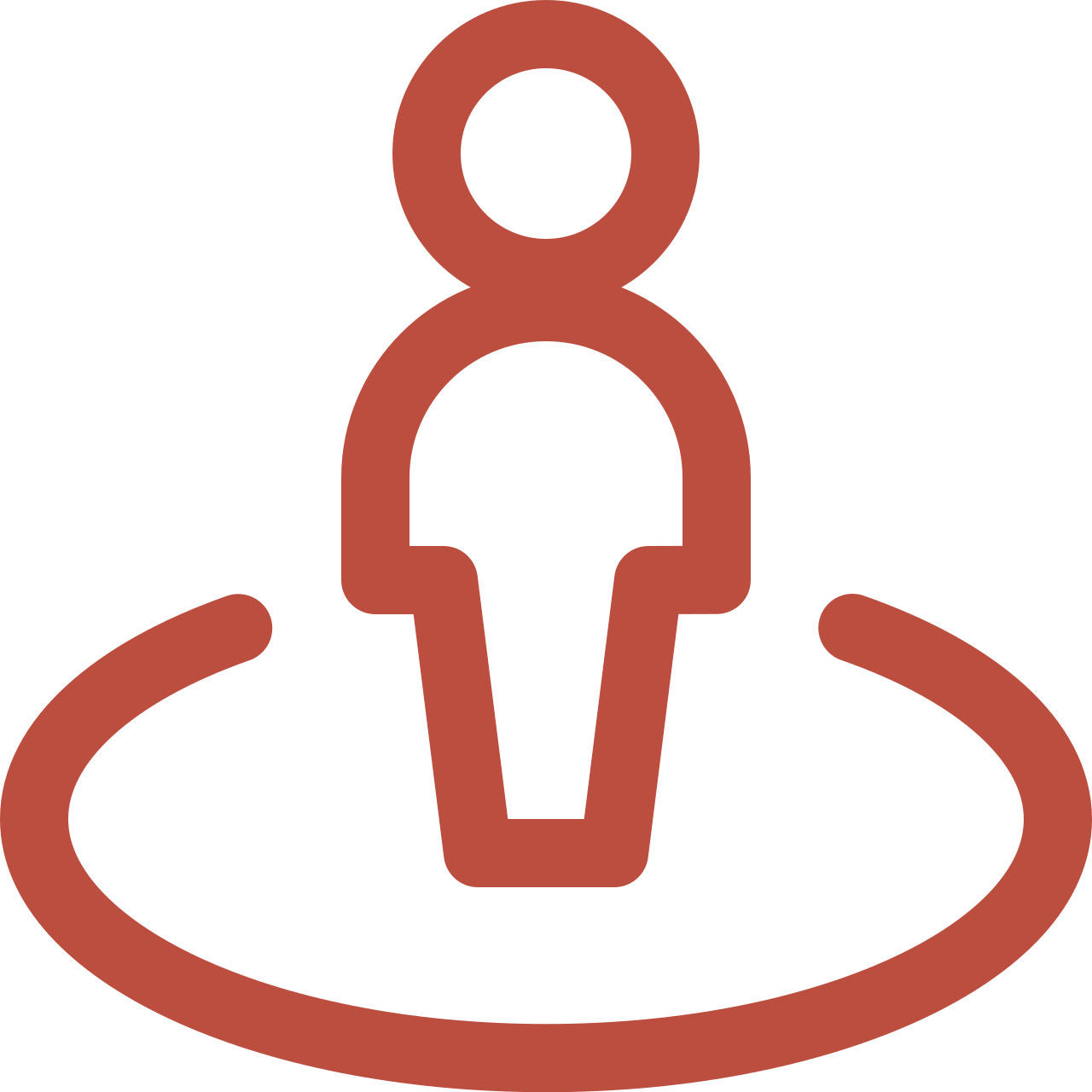 Lifestyle
A fast-paced, big-city lifestyle made for students and young professionals.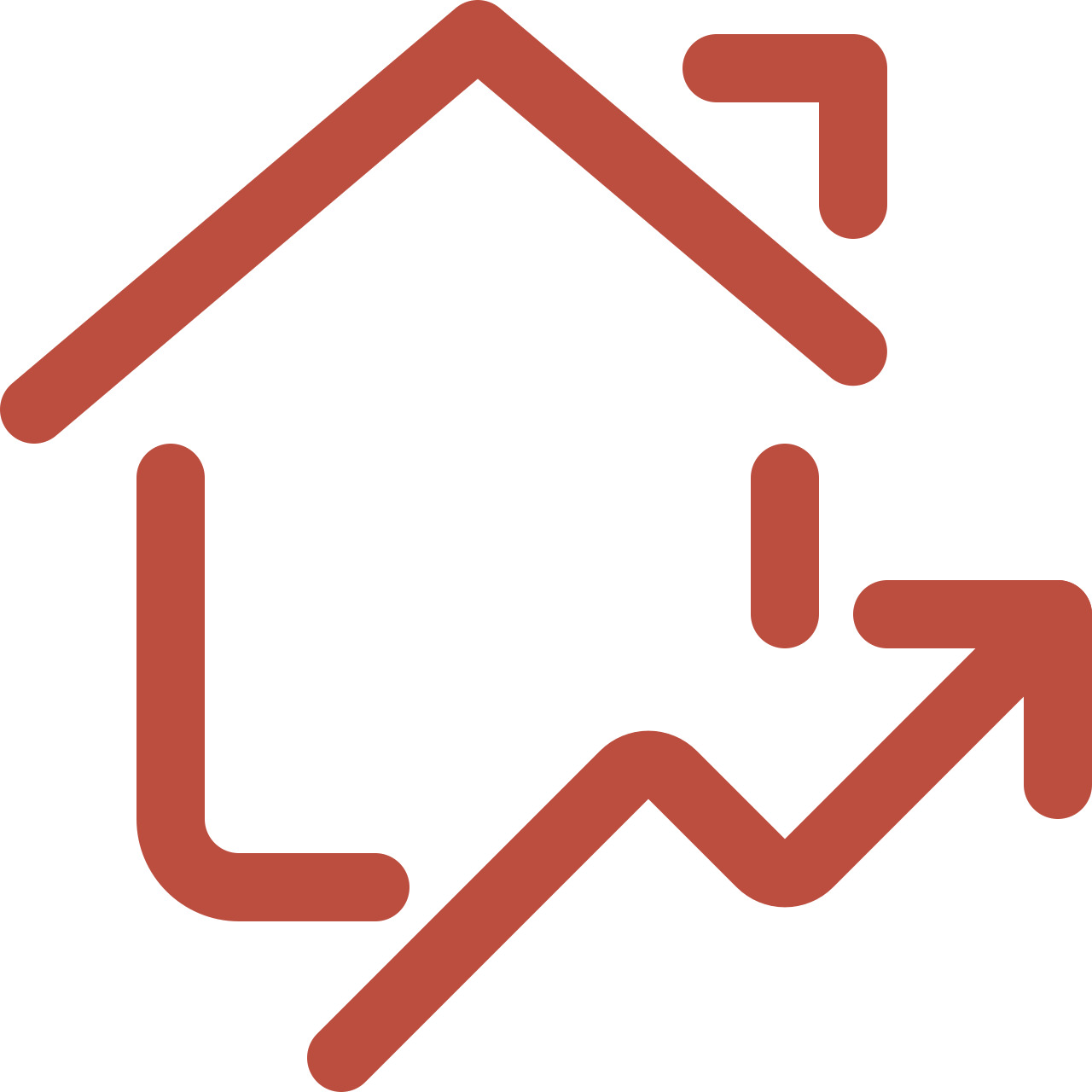 The Housing Market
Large estates, contemporary bungalows, and mostly single-family homes.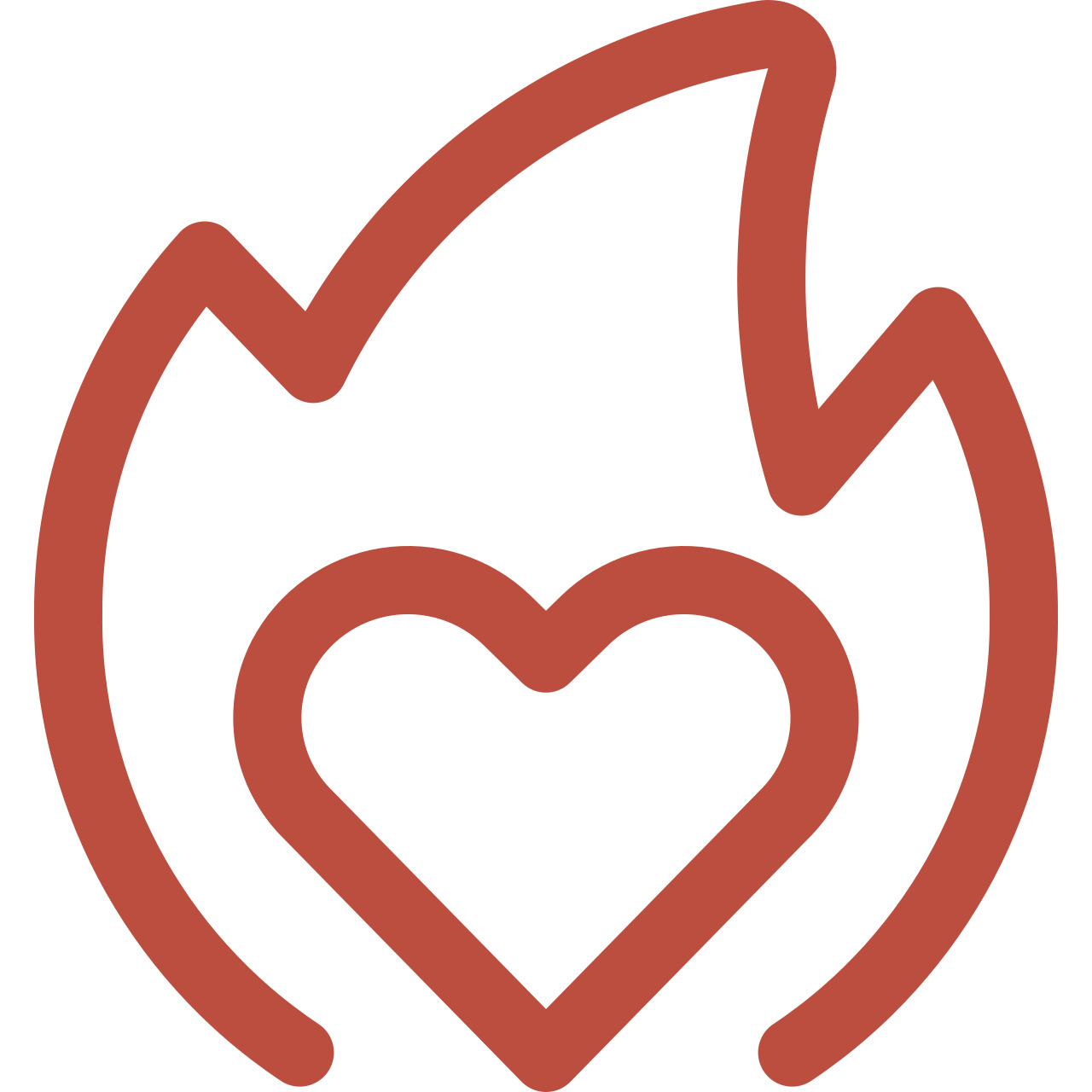 What You'll Love
Some of the most diverse shopping and dining experiences the city has to offer.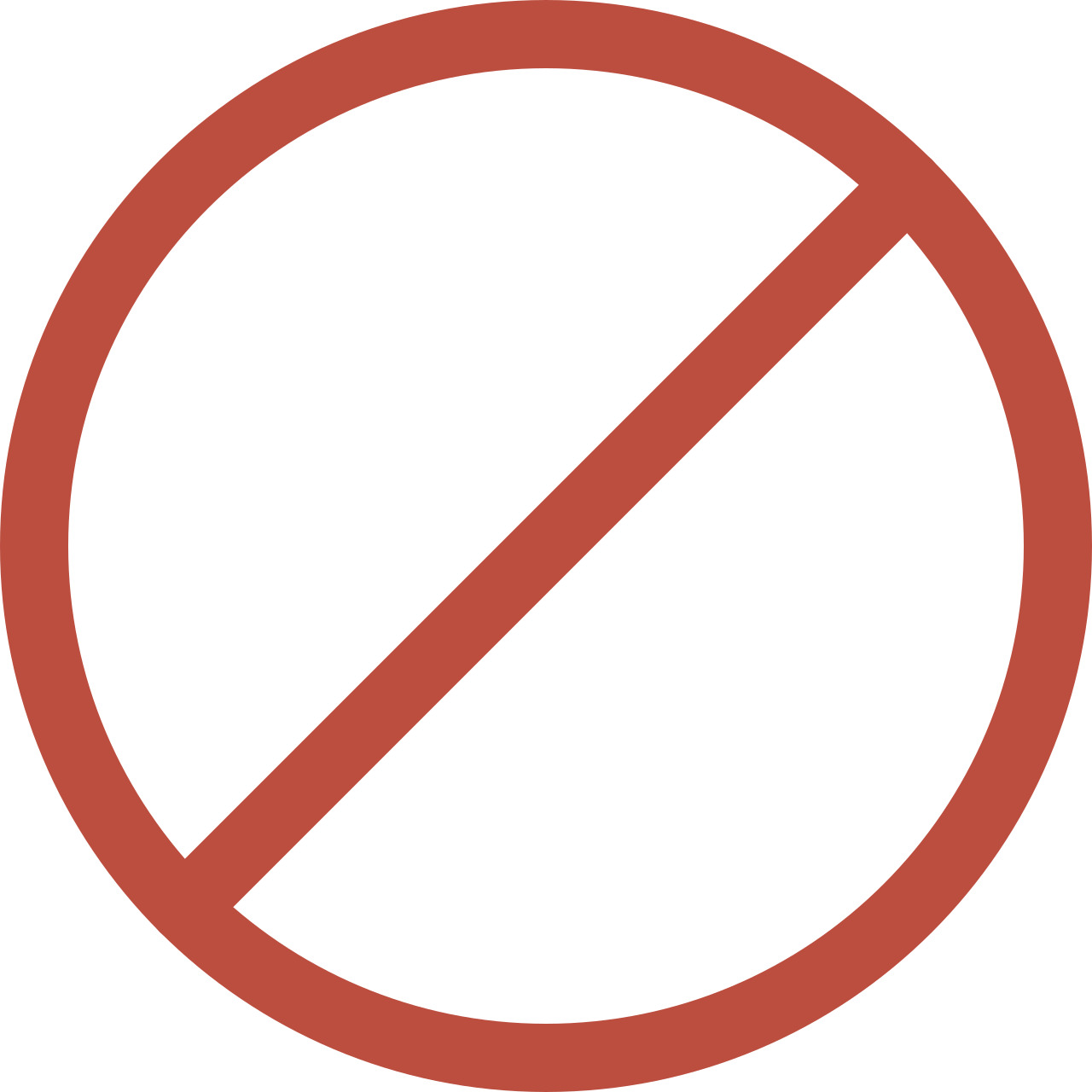 What Not To Expect
Another weekend with nothing to do.

Harbord Village is built for those looking to be swept away by the energy of the big city. Bustling sidewalks are lined with browse-worthy shops and restaurants, a vibrant nightlife, and row upon row of mature homes. It might not be to everyone's pace, but Harbord Village locals wouldn't trade their neighbourhood for anything in the world.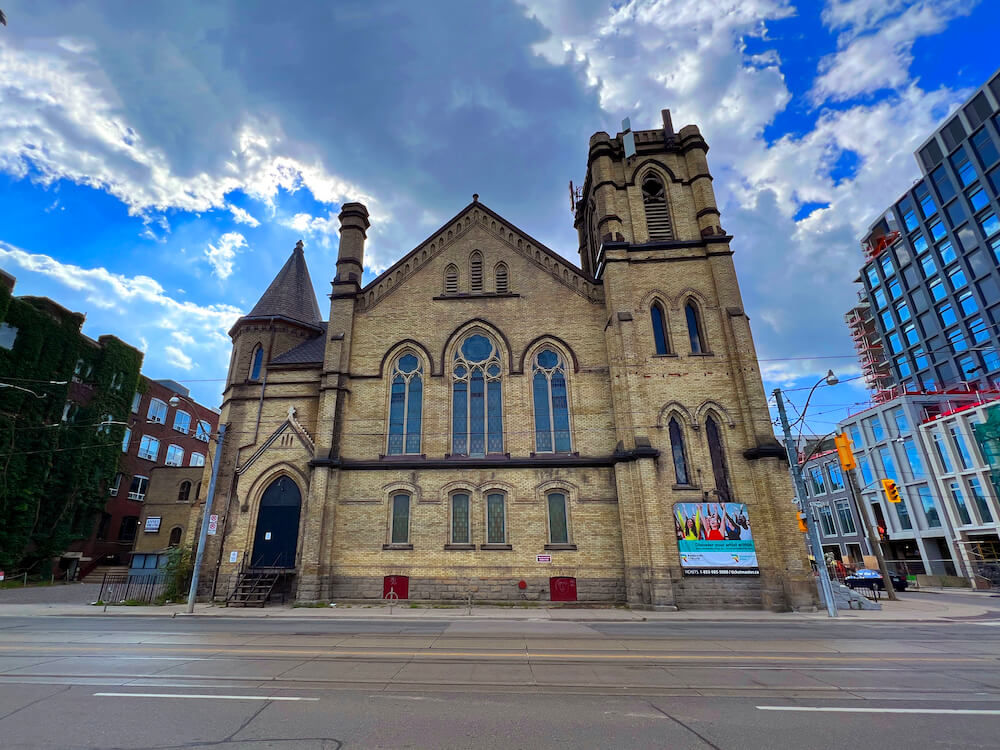 Part of Toronto's old guard of early neighbourhoods, the area was first subdivided in the late 1850s closely following the establishment of the University of Toronto (U of T). Development began in earnest in the 1870s and was finished by 1910.
The first residents were predominantly expats from the British Isles, the most affluent of whom began moving to newer developments to the north in the 1920s. This made way for an influx of immigrants from all over the world.
The community was designated as a slum by the city in the late 1960s, with plans to demolish and redevelop the entire area with tall tower blocks. This happened to the northeast corner of the neighbourhood, but residents organized and successfully put a stop to it.
The 1960s saw an influx of young professionals, a trend that reflects the culture of Harbord Village today.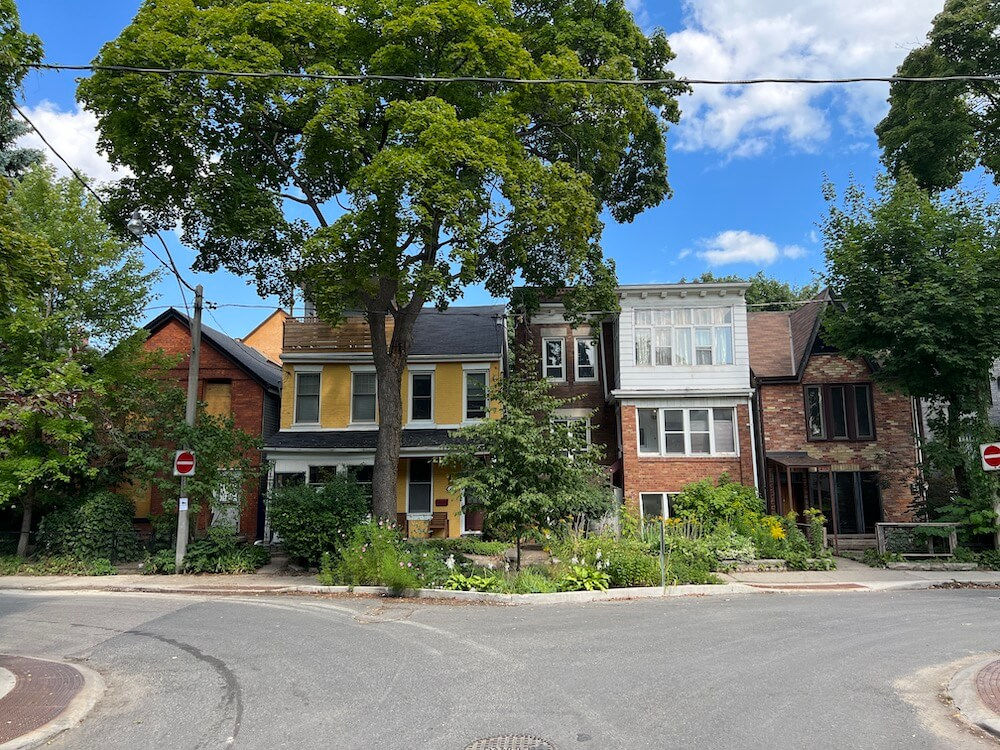 Walking the residential streets of Harbord Village is often as exciting as getting lost in the crowds of its abundant consumer districts. The land is covered with homes that were built well over a hundred years ago. The earliest buildings had been erected in the 1870s with the "newest" homes joining the neighbourhood as late as 1910.
The area has some low-rise apartments and highrise condo towers, but most residents reside in one of the area's many rows of townhouses. These two- to three-bedroom townhomes exemplify the bay-and-gable style frequently seen all over Toronto.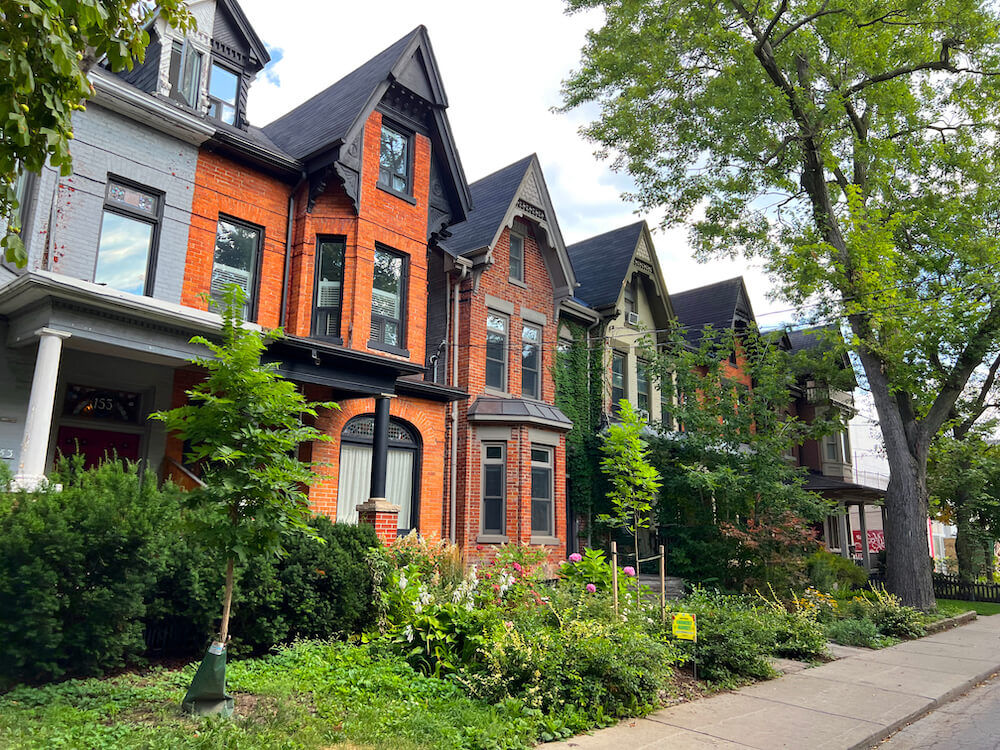 Things to Do in Harbord Village
There's always something new or familiar to experience in this vibrant Toronto neighbourhood. But don't take our word for it. Take a stroll down Bloor Street West, Harbord Street, or College Street any time of the day, and any day of the week, and you'll no doubt find enough pubs, book shops, art galleries, and live music stages to fill your visit with excitement.
Central Technical School draws hundreds of high-school-aged students to 725 Bathurst Street every semester. It was founded in 1915 and boasts a variety of community-oriented services like night classes for both teenagers and adults at no charge.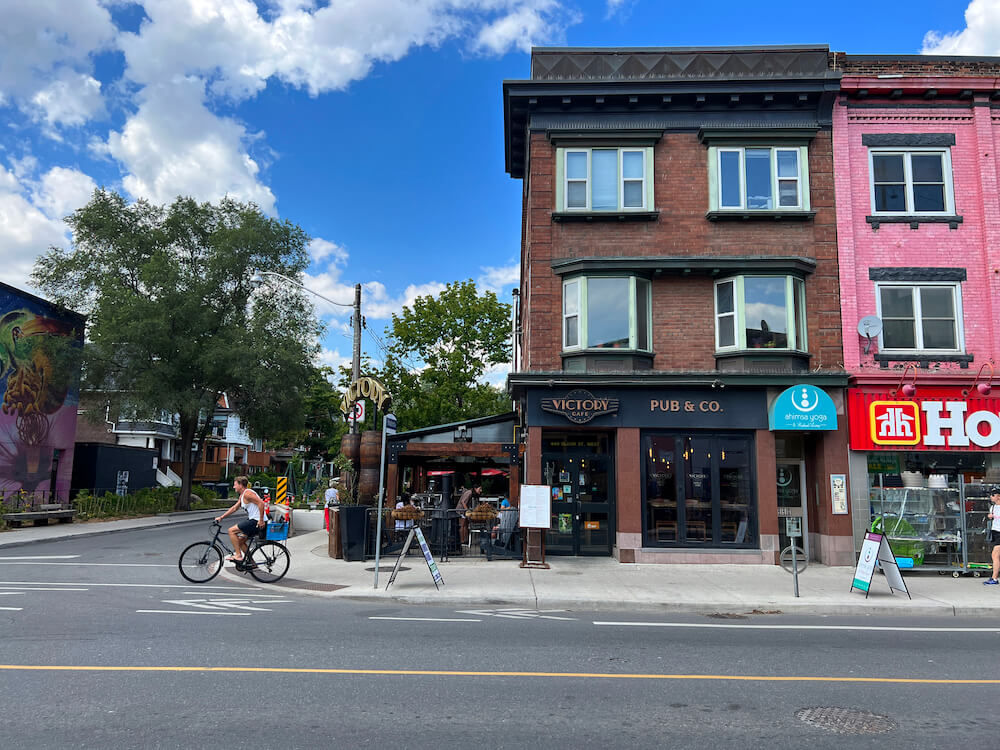 This neighbourhood is ripe with opportunities to spend money regardless of your interests. Harbord Village is essentially surrounded by consumer districts, each offering an experience of its very own.
Bloor Street West to the north is undoubtedly the area's most heavily trafficked shopping district, and it's easy to understand why. Shoppers can't walk more than a few feet without being confronted by yet another boutique shop. Retail outlets of note include BMV Books, Curbside Cycle, and Juxtapose Cards and Gifts.
Residents will likely find themselves venturing to the south end of the neighbourhood to seek essentials. College Street features a few banking institutions, a grocery store, an electronics store, and a hardware store.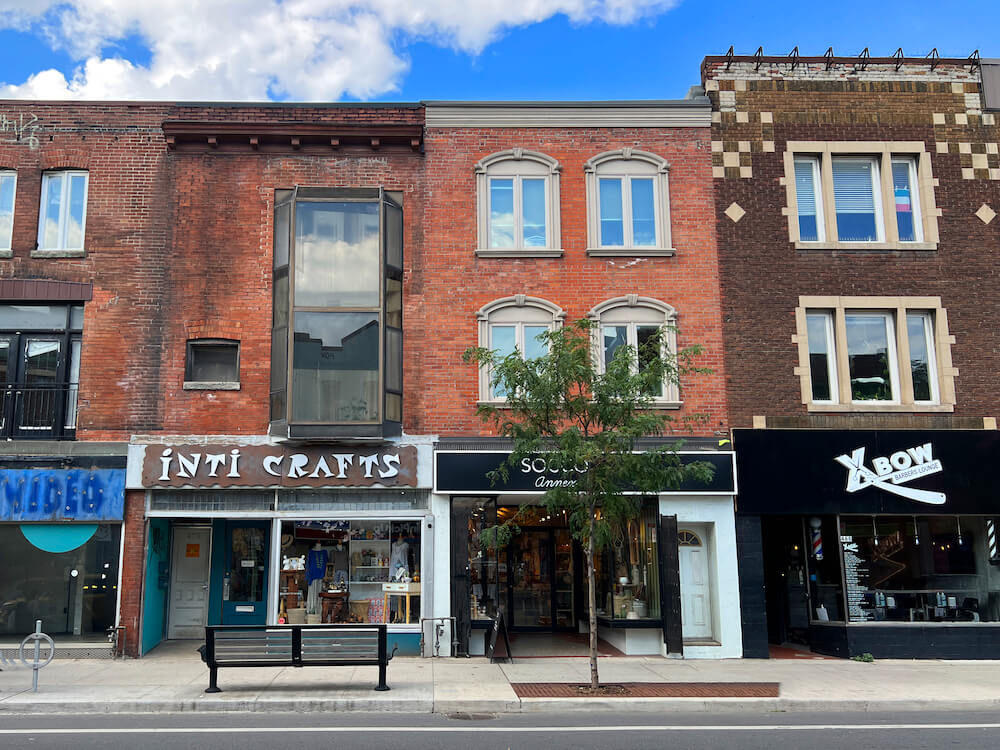 We could spend a lot of time detailing the laundry list of delicious eats and treats available in this diverse and vibrant Toronto neighbourhood, but the area is best experienced first-hand.
Each street offers residents a different pace, depending on their mood or dining style. There are the crowded pubs and cafés of Bloor Street West, the intimate ambiance of the restaurants along Harbord Street, and a combination of both on either side of College Street.
Harbord Village doesn't exist in a vacuum either. The area is just a 10-minute walk to the iconic Kensington Market and all the eclectic tastes waiting there for you to discover.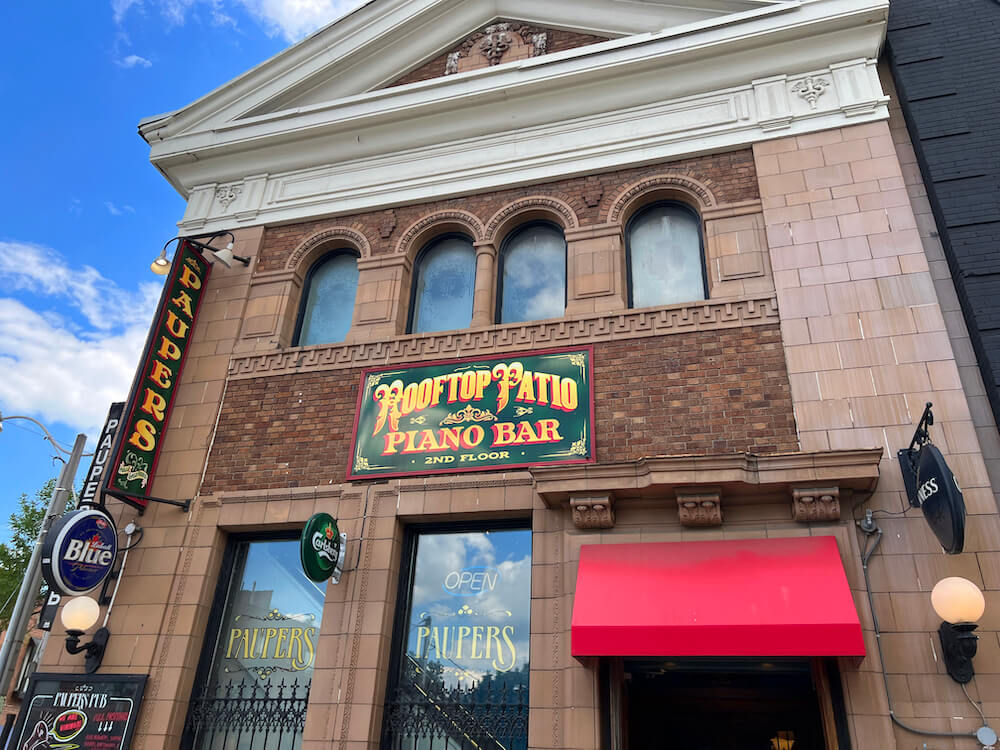 Inside the borders of Harbord Village, you'll find a smattering of parks and parkettes to stretch your legs. There's Robert Street Park, Margaret Fairley Park on Ulster Street, and Brunswick-College Parkette on College.
Much of the area is served by the green spaces in the neighbourhoods that surround it. Christie Pits Park in the nearby Christie Pits neighbourhood is a popular municipal playground with an amphitheatre, three bike trails, a baseball diamond, five picnic sites, and more.
Travel down College Street for long enough and you'll eventually encounter the endlessly praised and exceptionally manicured Queen's Park. The area opened in 1860 and is home to a number of monuments and war memorials that commemorate significant events and individuals.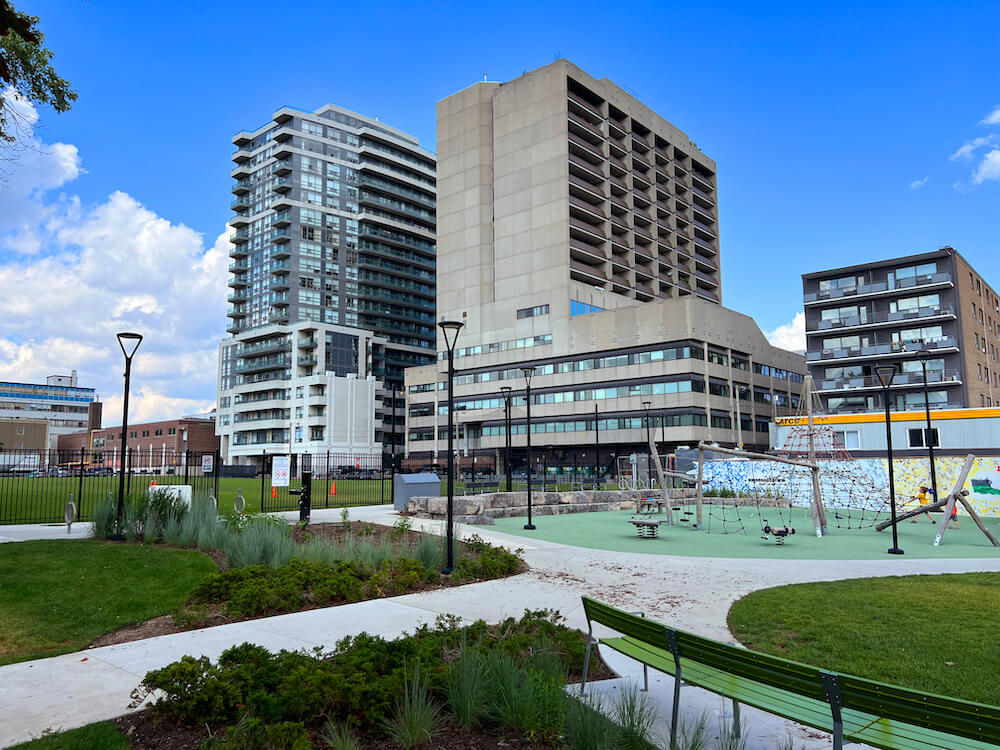 Harbord Village isn't without its opportunities to have fun and break a sweat either. The Miles Nadal Jewish Community Centre on Spadina Avenue has an indoor pool and hosts both fitness and community classes for residents of the surrounding area.
The Central Tech Stadium opens its doors to the public daily. It features a full soccer field with artificial turf, which can double as a football field, and a 400-metre-long, six-lane Beynon track. The field is open late thanks to its state-of-the-art field lighting. It's even open in the winter months when the field is covered by a winter dome from November to April.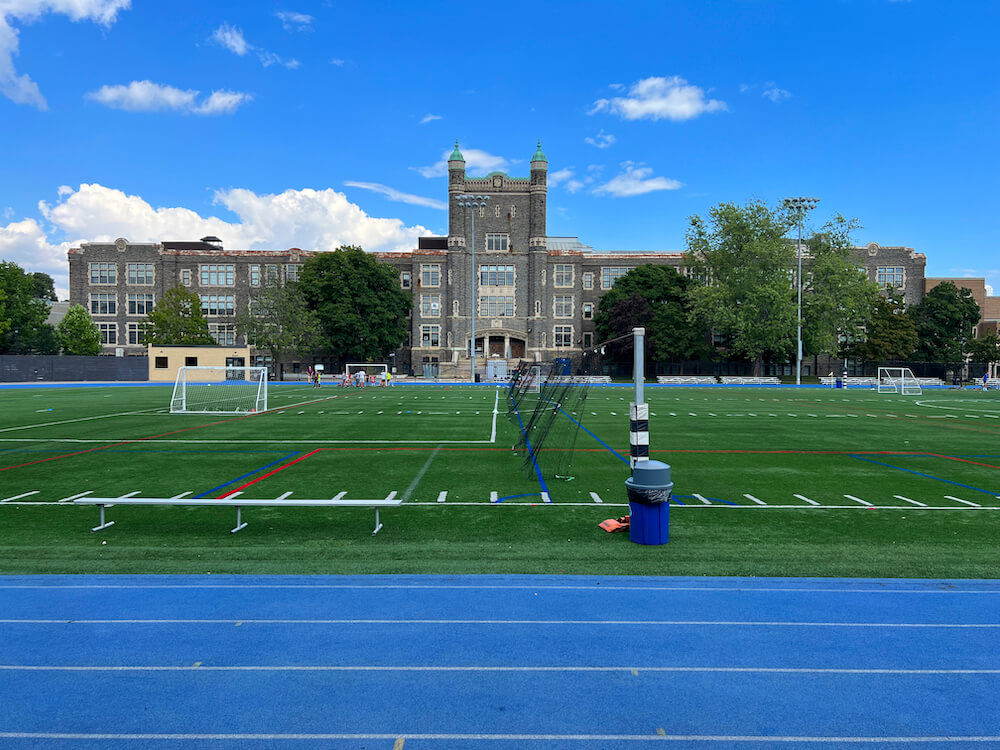 Unless they find the need or necessity to regularly get out of the city, Harbord Village residents tend to get by without a need for their own car. The area is exceptionally well served by public transportation with regular streetcar service along College and Bathurst Streets, and bus service along Harbord Street.
Both city's subway lines can be accessed via the neighbourhood's two subway stations — Bathurst and Spadina. Vehicles can be useful here too, with the Gardiner Expressway 20 minutes south and Highway 401 just 30 minutes to the north.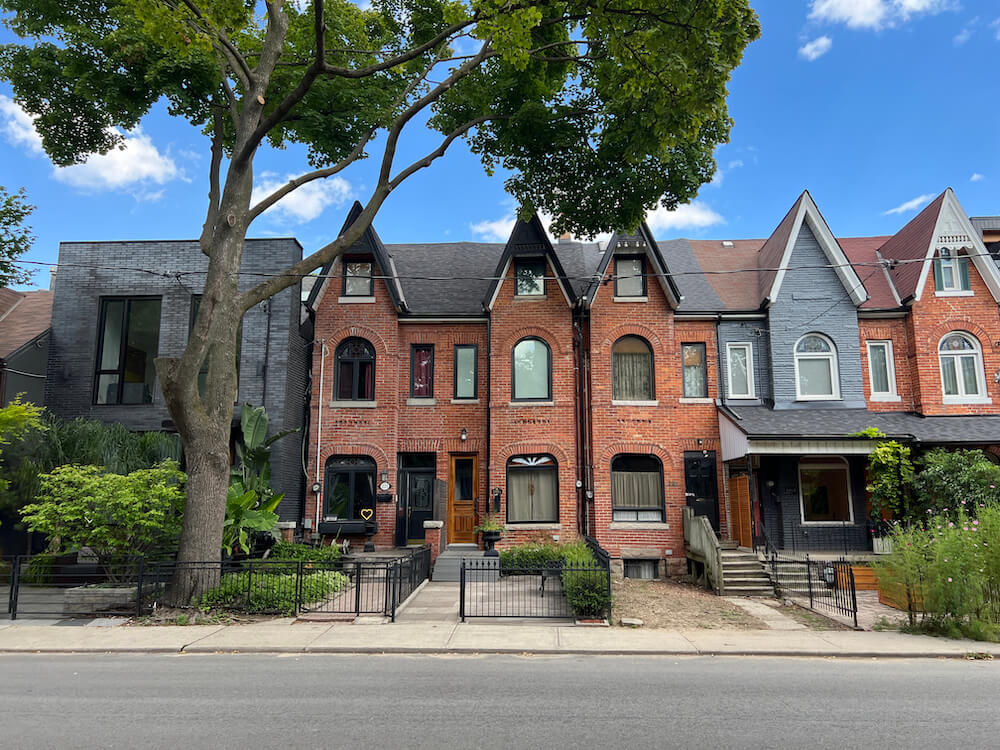 Harbord Village is a pocket of the big city featuring vibrant nightlife, endless dining options, and unparalleled walkability. This neighbourhood is the ideal landing spot for the young professional on the hunt for adventure.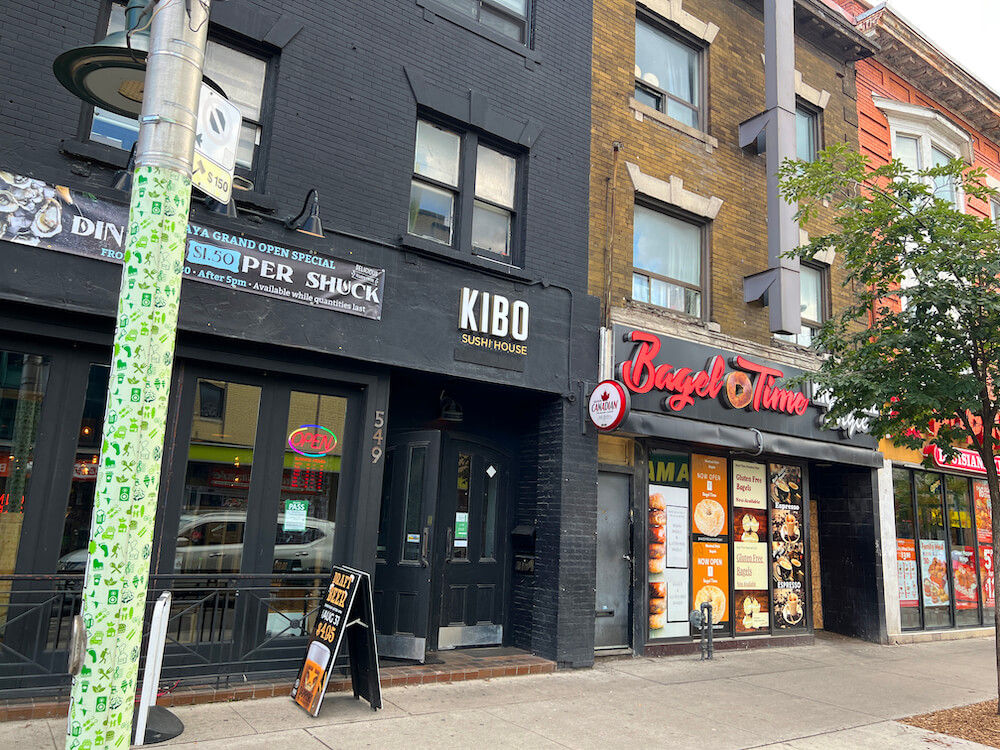 Frequently Asked Questions
What is Harbord Village, Toronto, known for?
Harbord Village, Toronto, is known as a university community full of young professionals, studious U of T attendees, and education service professionals.
Why is it called Harbord Village?
The neighbourhood now known as Harbord Village was once called Sussex-Ulster after two of its major streets. It was renamed Harbord Village in 2000 by the residents' association, though many refer to it as the "South Annex," due to its proximity to the more popular Annex neighbourhood
.