Fort York, Toronto Neighbourhood Guide: History at Your Doorstep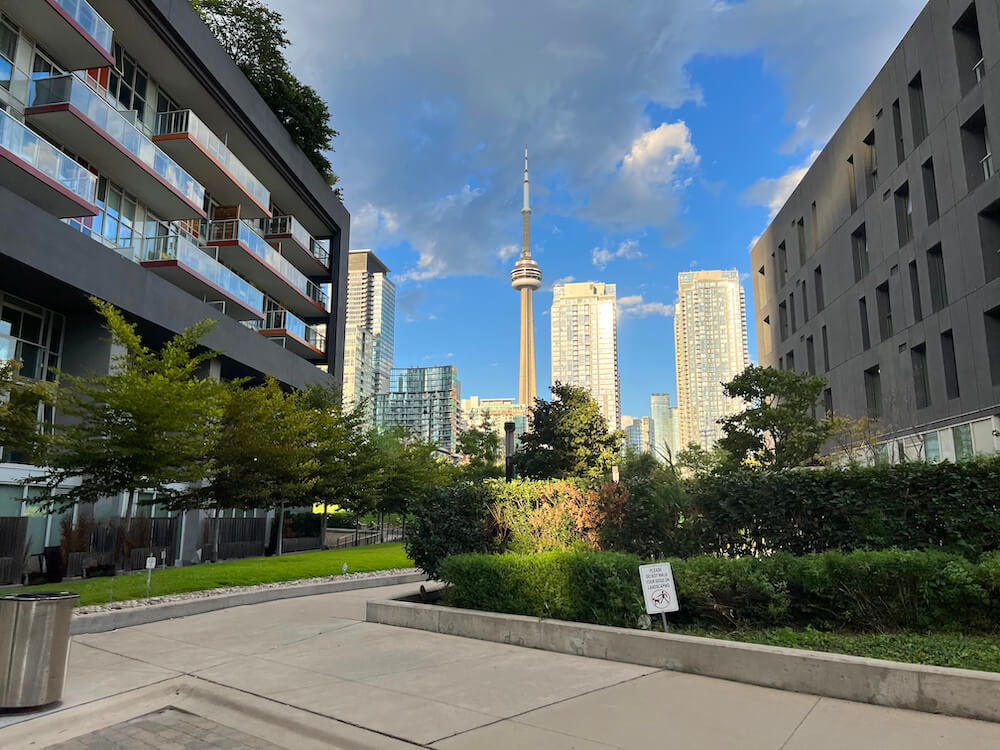 Neighbourhood At a Glance: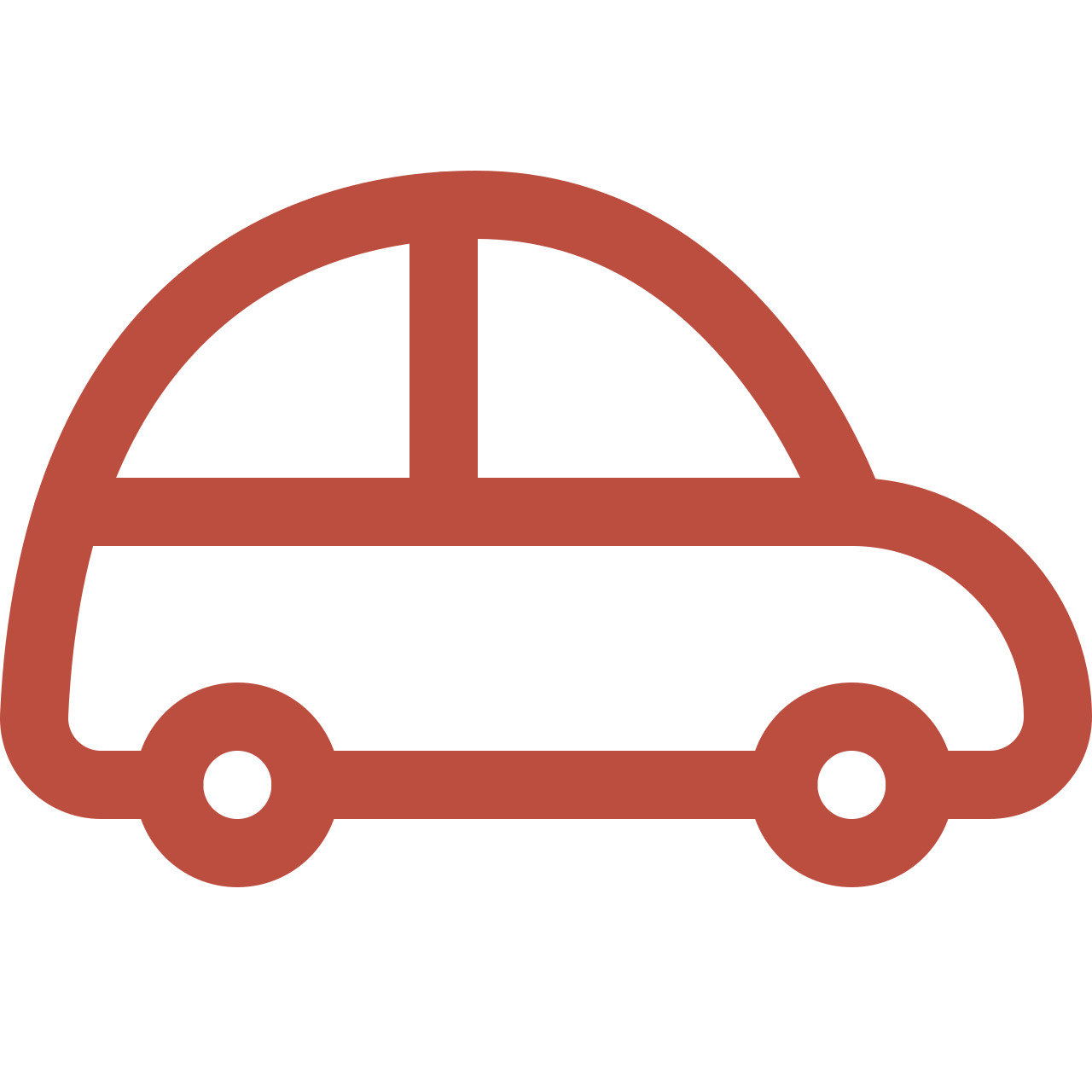 Average Commute Time
It takes under 15 minutes to Union Station by car, bus, or streetcar.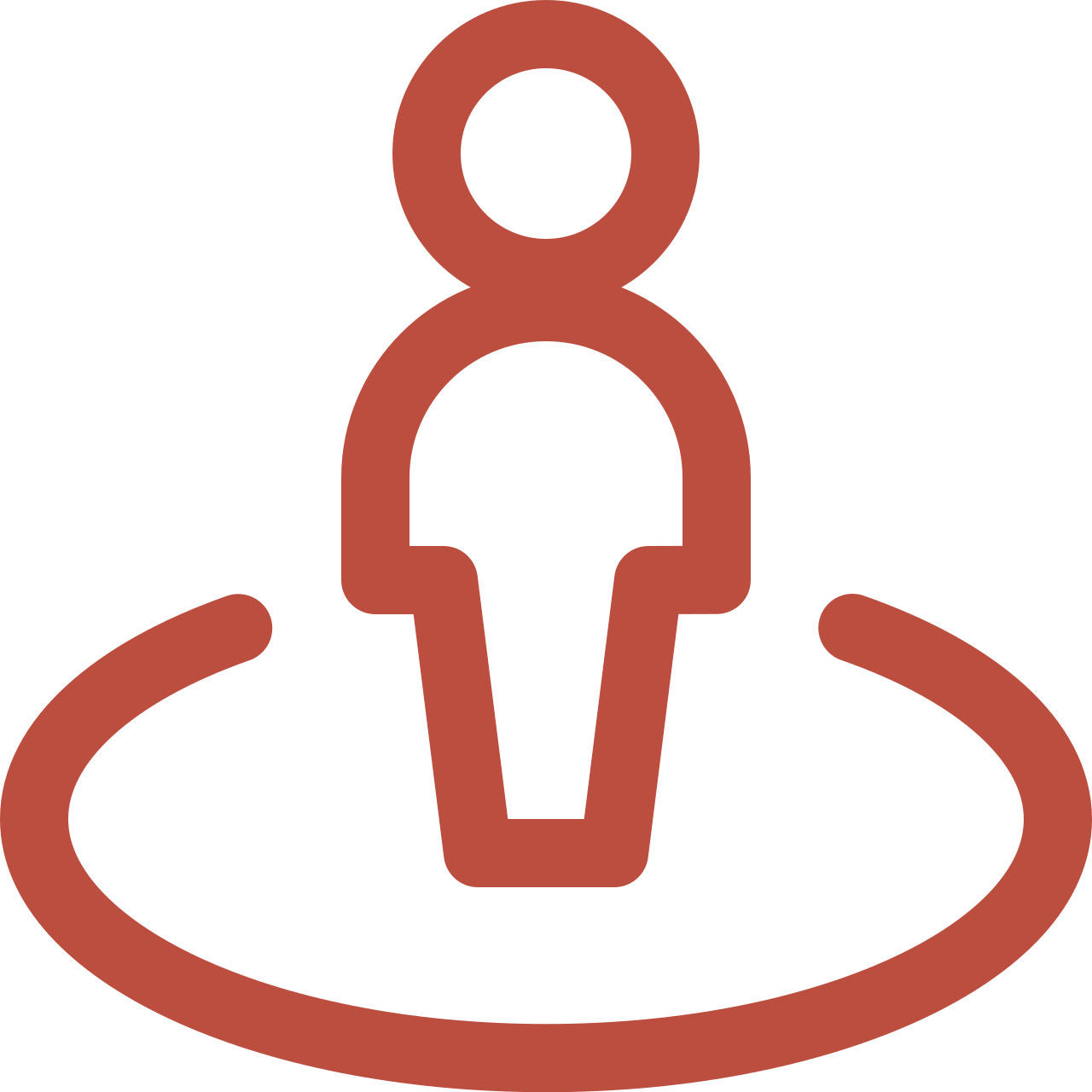 Lifestyle
Chic city living near the waterfront with plenty of green space nearby.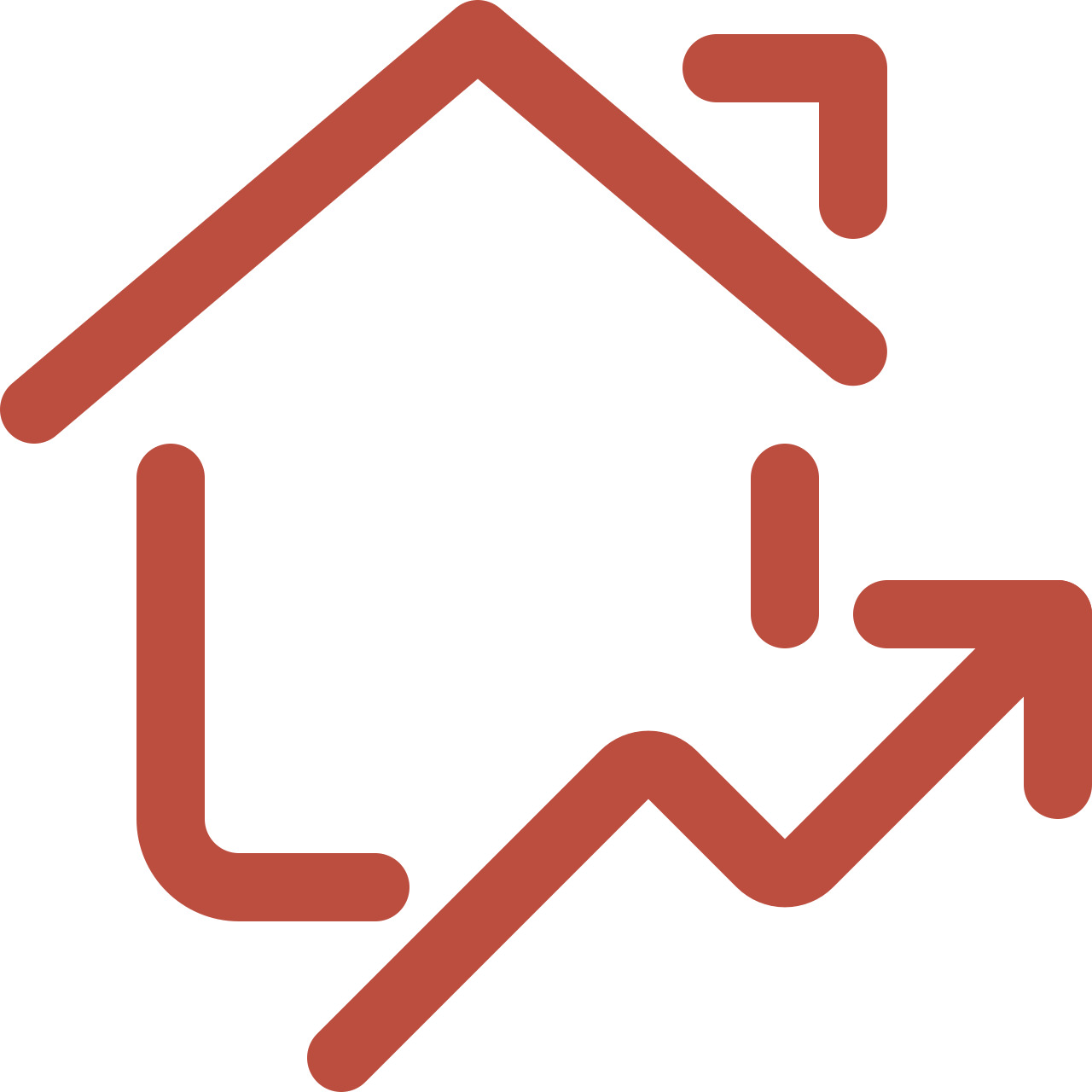 The Housing Market
Primarily low-rise and highrise condominiums with little else available.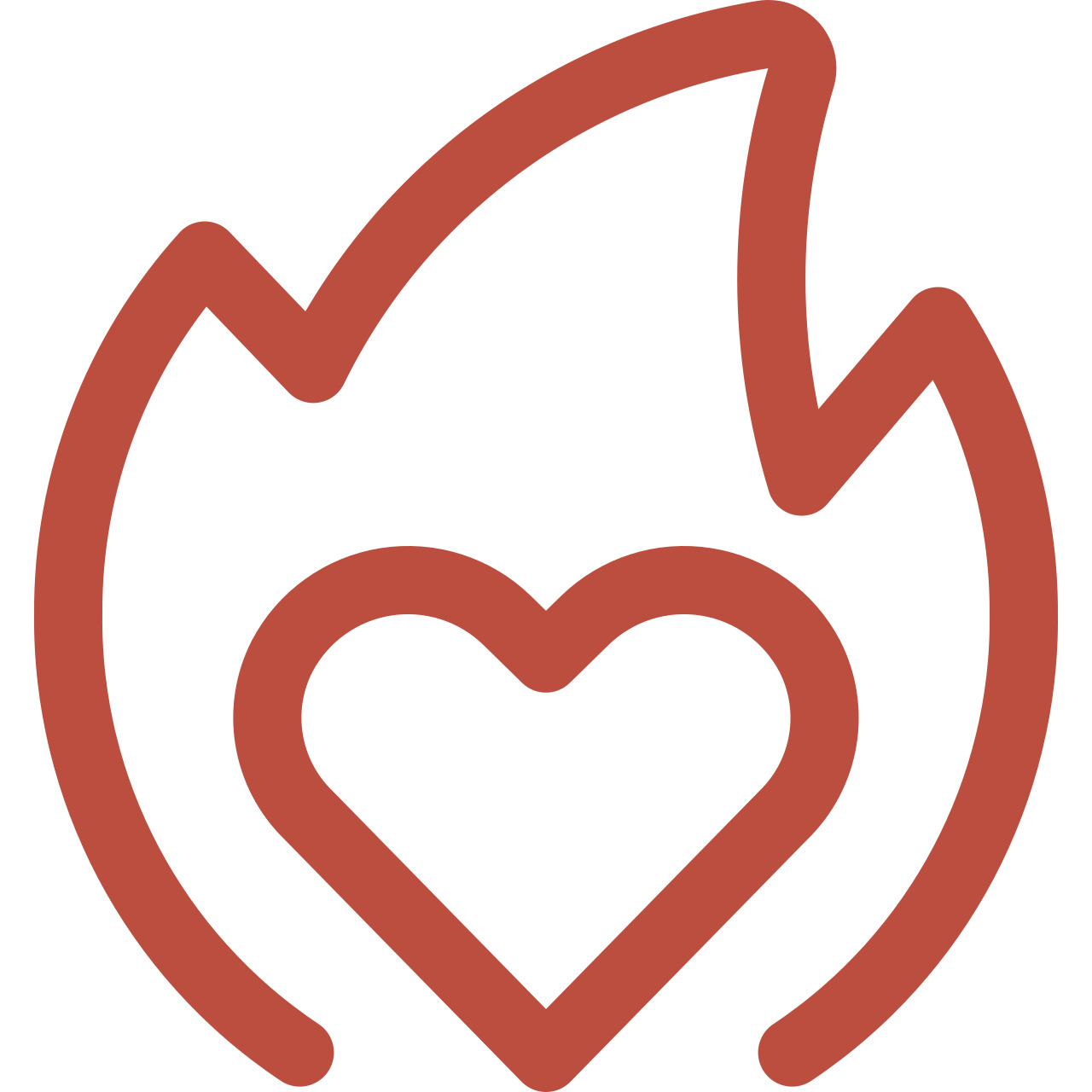 What You'll Love
Parks on almost every side and great access to highways and public transit.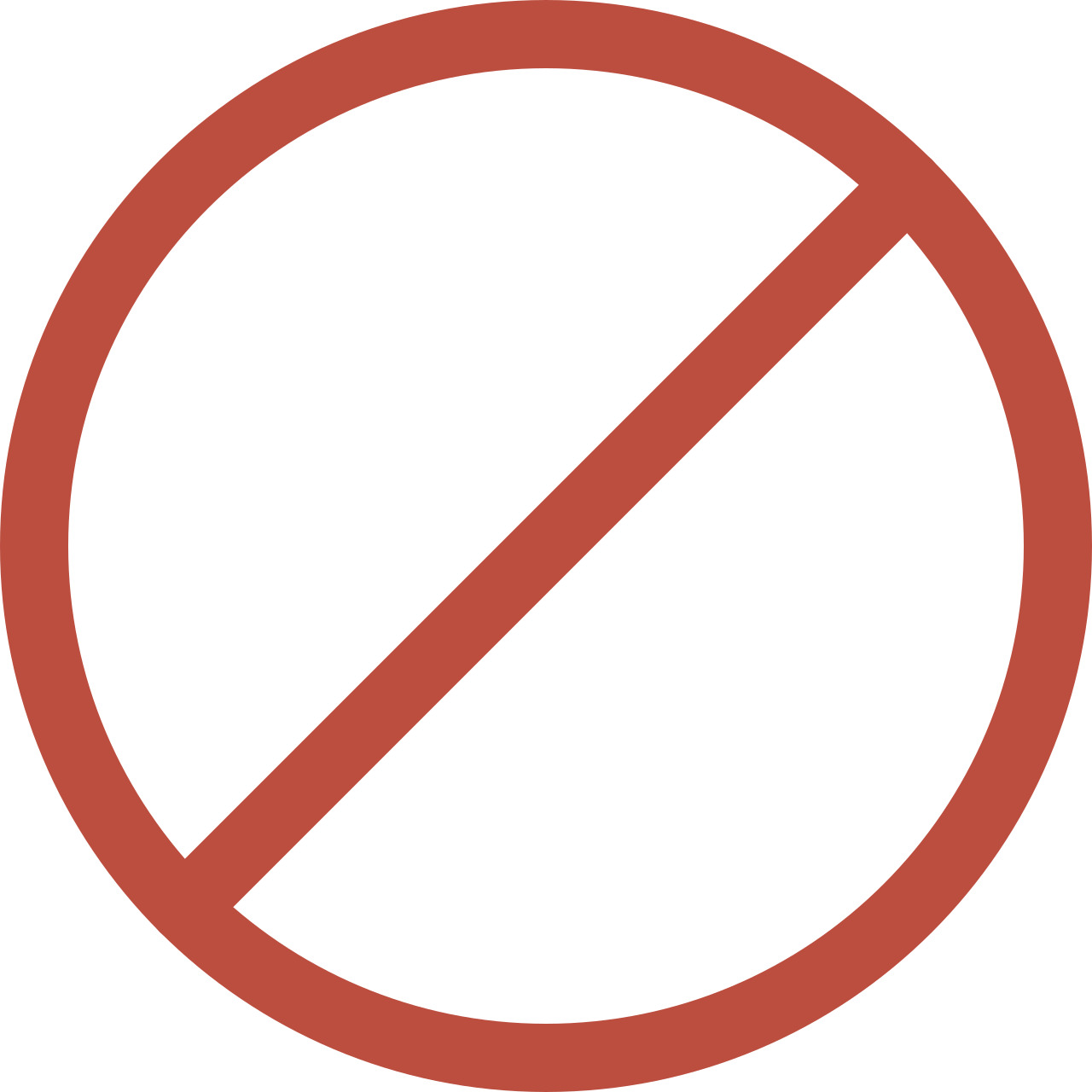 What Not To Expect
Shopping is restricted in this area due to park space, historic sites, and roadways.
The neighbourhood of Fort York stands next to one of Toronto's most historic military sites: Fort York. Not only is this area rich with historical significance, but it's also home to some of Toronto's newest condominiums. Coupled with convenient shopping just around the corner and plenty of restaurants, this is an up-and-coming place to live. The area has plenty of parks for outdoor recreation, and a well-equipped recreational complex, The Canoe Landing Community Recreation Centre, on Fort York Boulevard. Development in this area is turning an old military outpost into a scenic new neighbourhood with wonderful views of Lake Ontario.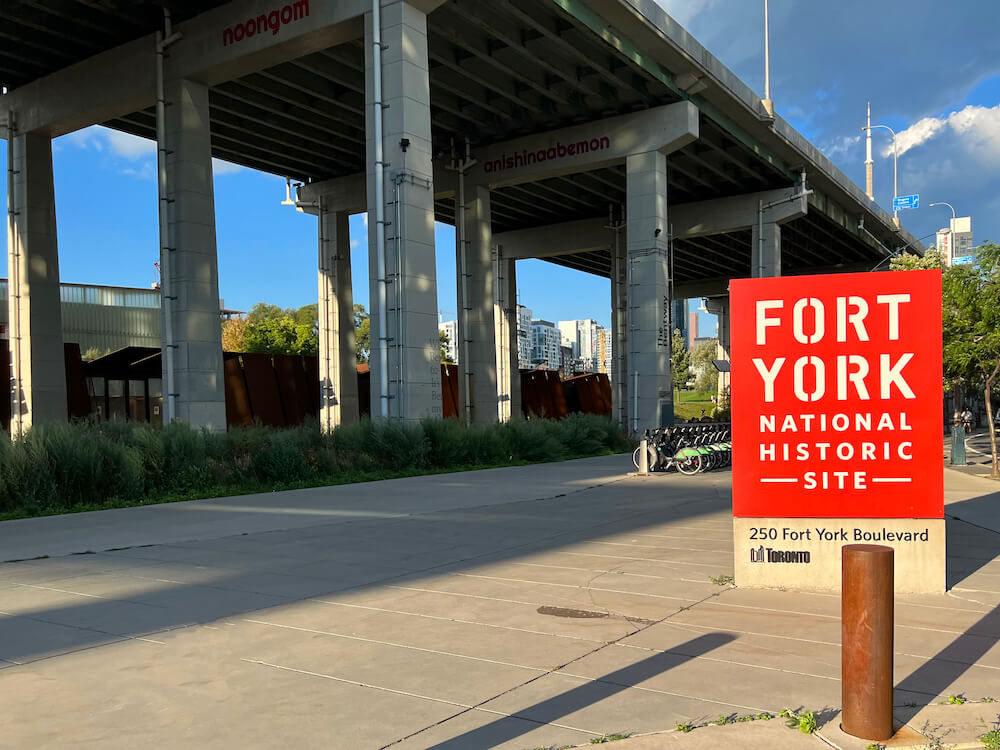 Does anyone hear cannon fire? Fort York is a crucial Canadian history site. Constructed in 1793, the military outpost was one of the first built to defend Upper Canada against American invasion. The lieutenant-governor of Upper Canada, John Graves Simcoe, chose the location to reposition British garrisons more centrally to the Canada-U.S. border and to protect Kingston's naval base. This proved to be a good decision since, in the War of 1812, the town of York, present-day Toronto, was attacked by American forces. At first, the aligned British and First Nations troops were forced to retreat. Luckily, the Americans abandoned York, ultimately failing in their attempt to gain British territory. In 1932, the City of Toronto converted the fort into a museum.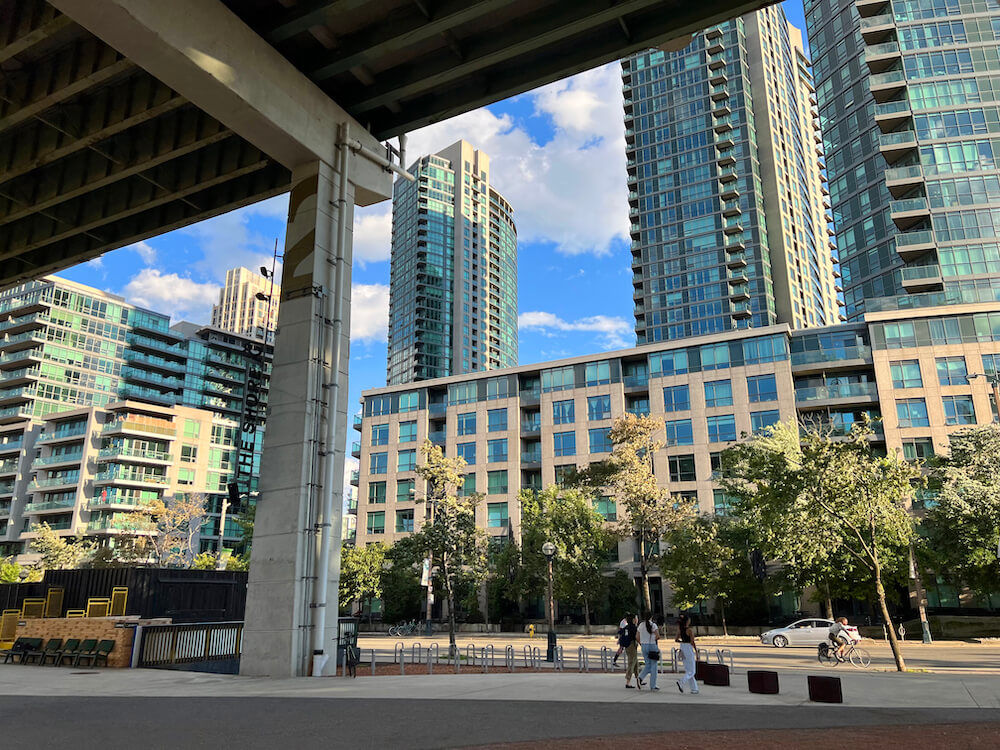 The two-year restoration of Fort York began in 1932 and finished in 1934. The national historic site includes cemeteries, green spaces, and a fort complex with eight buildings constructed between 1813 and 1815. The square, stout buildings have openings in the walls called loopholes, or embrasures, for firing weapons. More recently, condo development began transforming the area into a popular destination for Torontonian residents. In 2005, a 38-storey residential tower finished construction on the west end of the neighbourhood. Today, there are at least six other highrise and low-rise buildings in the area south of the Gardiner Expressway.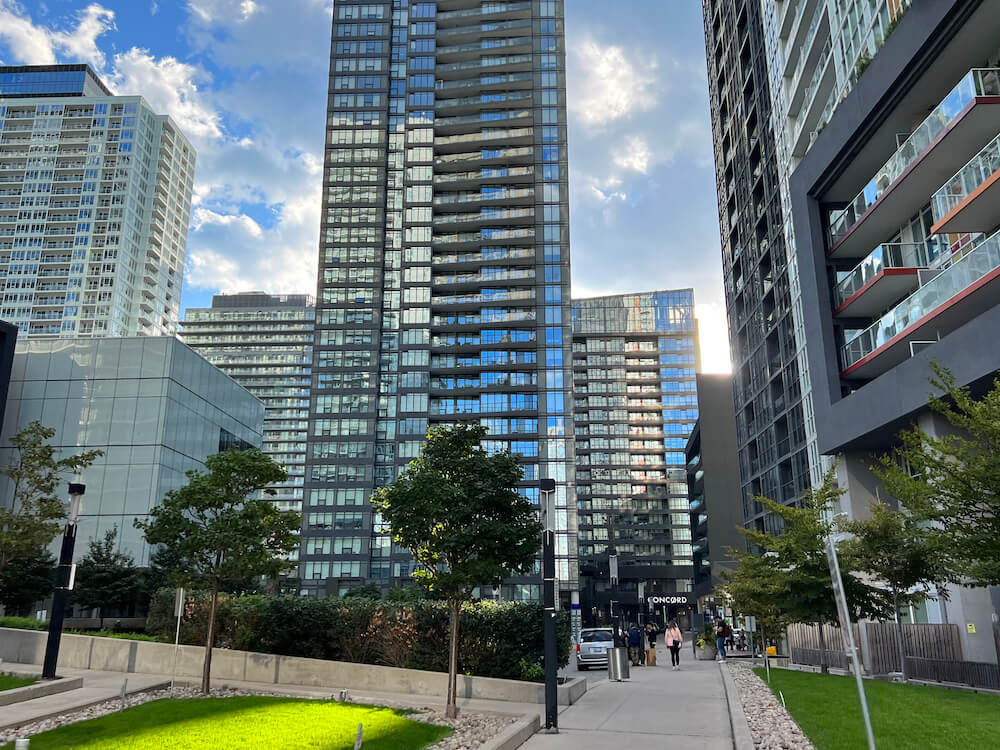 Things to Do in Fort York
The original Fort York military complex is a 17-hectare archeological park Torontonians visit to relive one of the most dramatic moments in Canadian history. The park is open year-round offering tours, period settings, seasonal demonstrations, and educational programs. A few art galleries are near the shoreline of Lake Ontario, just south of the condominiums. These include Arcadia Art Gallery, a venue exhibiting highly skilled, representational, contemporary artists, as well as O'Connor Studios and Contemporary Art India. The neighbourhood is also right next to Toronto's Entertainment District where locals see live theatre and hear world-class musical performances.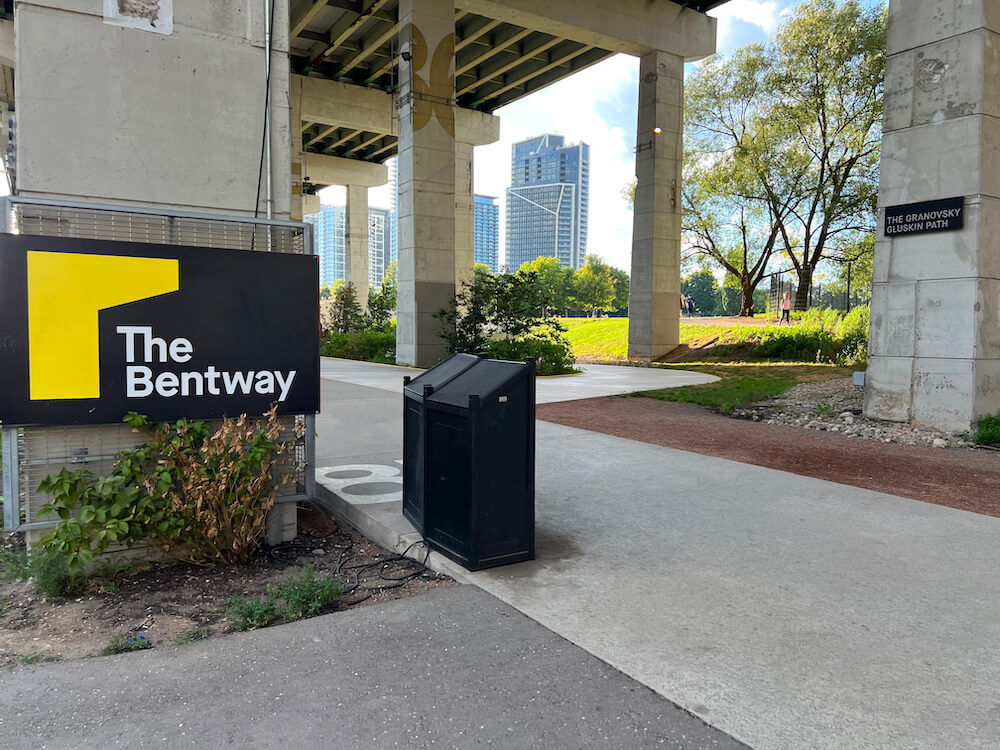 Most of the shops in Fort York are close to the intersection between Lake Shore Boulevard West and Bathurst Street. There are a few small clothing stores like The Good Tee and Jomo Studio, as well as some health-and-wellness stores like Body Fairy, BOSS Aesthetics, and Supersenji North America. This area also has gift shops like Blush Candles and JOMO Studio. The selection of grocery stores here includes Loblaws and smaller supermarkets such as Harbour Green Farms and Nav's Grocery, an Indian grocery store. Shoppers looking for more specific items will have to travel north to King and Queen Streets where there are more popular, brand name stores.
The restaurants in Fort York are mostly located on Fort York Boulevard between Bathurst Street and Spadina Avenue. Hunters Landing is a roomy sports bar featuring Western cuisine in a casual setting. The Fox and Fiddle Cityplace is another sports bar just west of Hunters Landing. East of here, you will find Sansotei Raman, a Japanese restaurant serving savoury and satisfying soups as well as dumplings, beef-rice bowls, and seaweed salad. Another few steps east will bring you to Roses New York, a casual Persian fusion restaurant with a menu featuring kebabs, burgers, and wings.
There are three large parks bordering the Fort York neighbourhood: Coronation Park; Little Norway Park; and Canoe Landing Park. Coronation Park has three baseball diamonds, a dog park, public washrooms, and the Martin Goodman Trail running along the shoreline of Lake Ontario. To the east, Little Norway Park has one baseball diamond, public washrooms at the southeast corner, and a few paved pathways with benches for relaxing and enjoying the trees. North of here you will find Canoe Landing Park. This park has sports fields, a dog park, and a large, red sculpture called Tom Thomson's Canoe, designed by Douglas Coupland.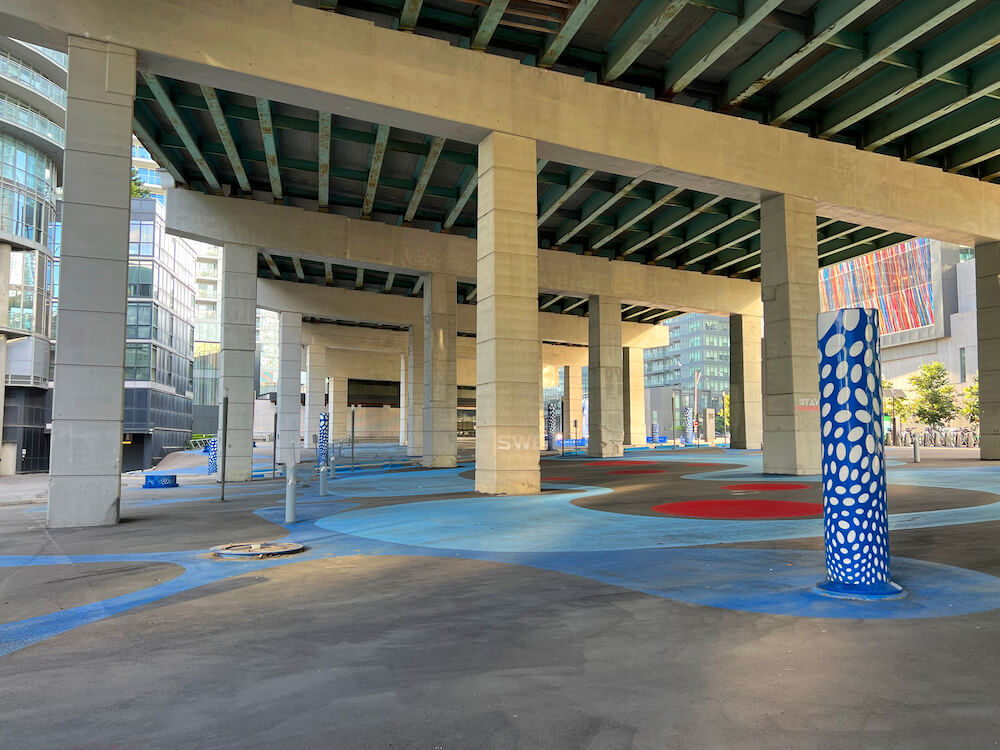 The neighbourhood of Fort York is directly east of Exhibition Place, the site of many public artworks, conventions, and Canada's largest annual event, the Canadian National Exhibition (the Ex). For 18 days before Labour Day, the Ex is where you can see world-class displays in technology and agriculture, enjoy a midway with rides and games, and eat eclectic foods from many different cultures. East of Exhibition Place, the Canoe Landing Community Recreation Centre on Fort York Boulevard. It has a double gymnasium, a multi-purpose room for classes, a basketball court, a running track salon, and washrooms with change rooms.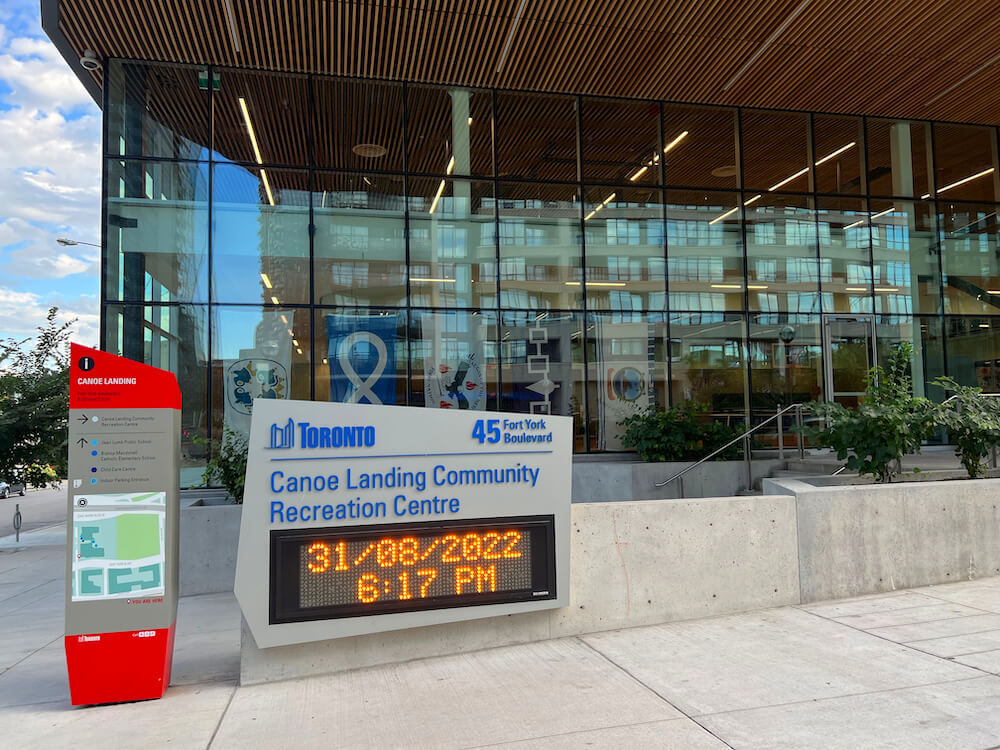 In between Exhibition Place and the CN Tower, Fort York is very close to downtown Toronto. To access the shops along Queen Street West or King Street, residents drive north along Bathurst Street, Spadina Avenue, or Blue Jays Way, which turns into Peter Street. They can access these roads by driving east or west on Fort York Boulevard, or by following Queens Quay West. People travelling by public transit can take the streetcar along Queens Quay West to Union Station. There they can ride the subway north or take a streetcar north from stops on both Spadina and Bathurst.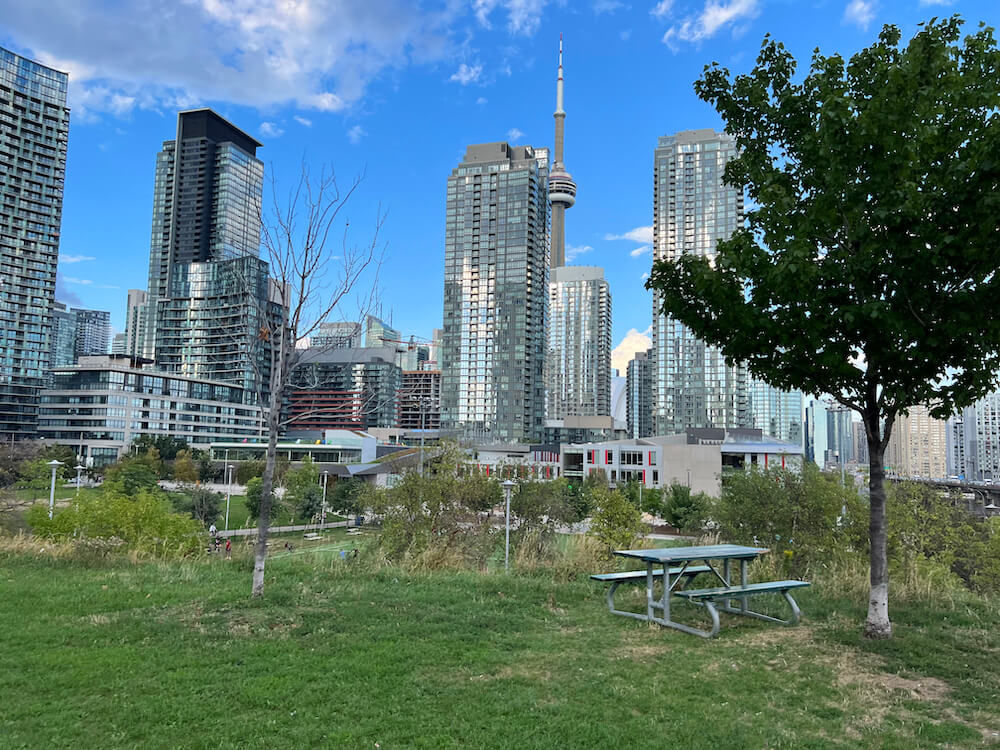 Feeling Fine by Fort York
Right next to a historic archeological site, the Fort York neighbourhood is an exciting place. The residential buildings in this area are brand new, providing the best Toronto has to offer in highrise amenities. Most of your shopping needs are covered by nearby grocery and convenience stores, and there are immense green spaces for people who need somewhere to walk their dog or meet with friends for outdoor activities. There's a good selection of restaurants in this part of town, and it's easy to travel north into the city if you're looking for something more specific.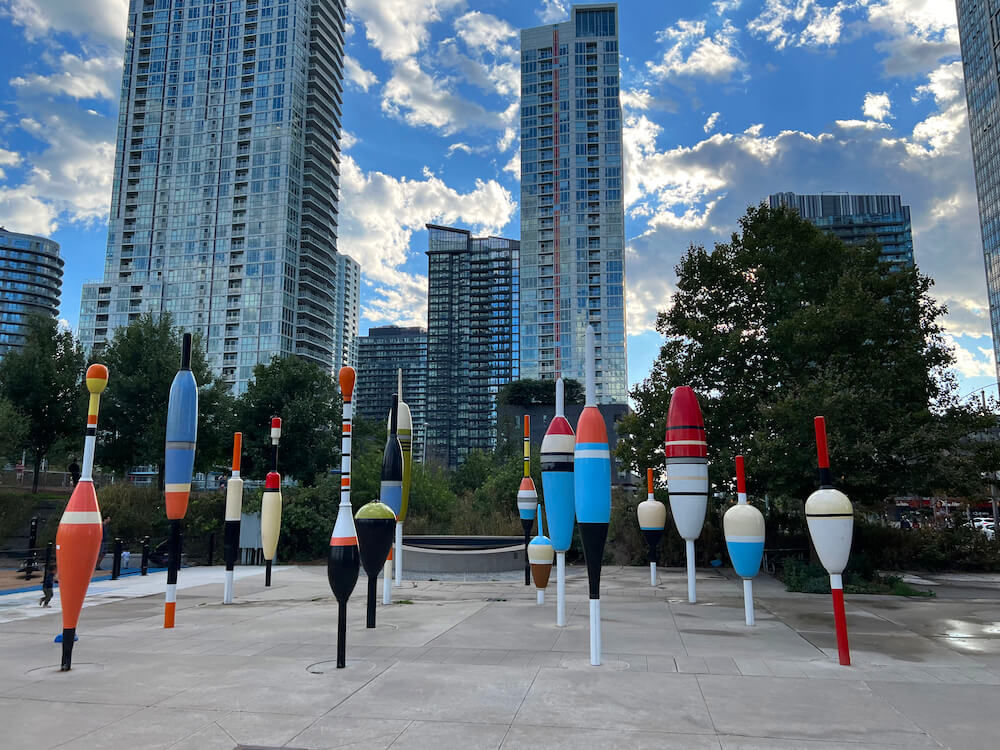 Frequently Asked Questions
What is Fort York, Toronto, known for?
This is the site of an archeologically certified military fortification used by both British and Canadian forces. These days, it is an up-and-coming neighbourhood for condo dwellers.
Why is it called Fort York?
Fort York was named after York, the original name for Toronto. The fort was a British military base, which was operational until 1932.

Explore Other Neighbourhoods in Toronto