Dovercourt Park, Toronto Neighbourhood Guide: Shopping, Dining, and Family Living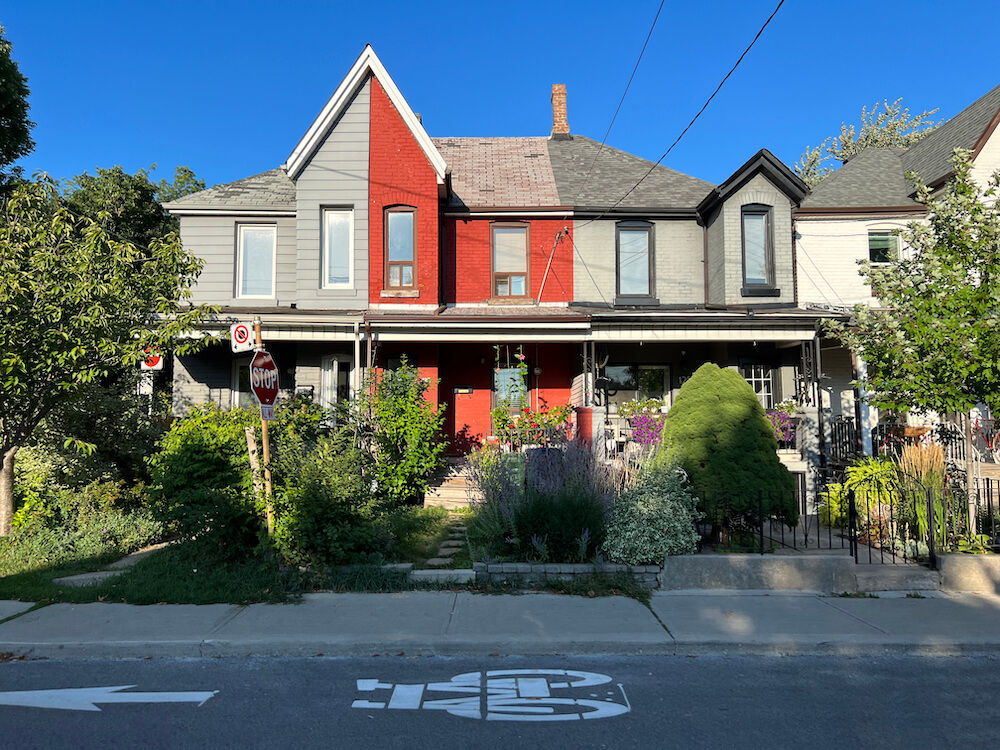 Neighbourhood At a Glance: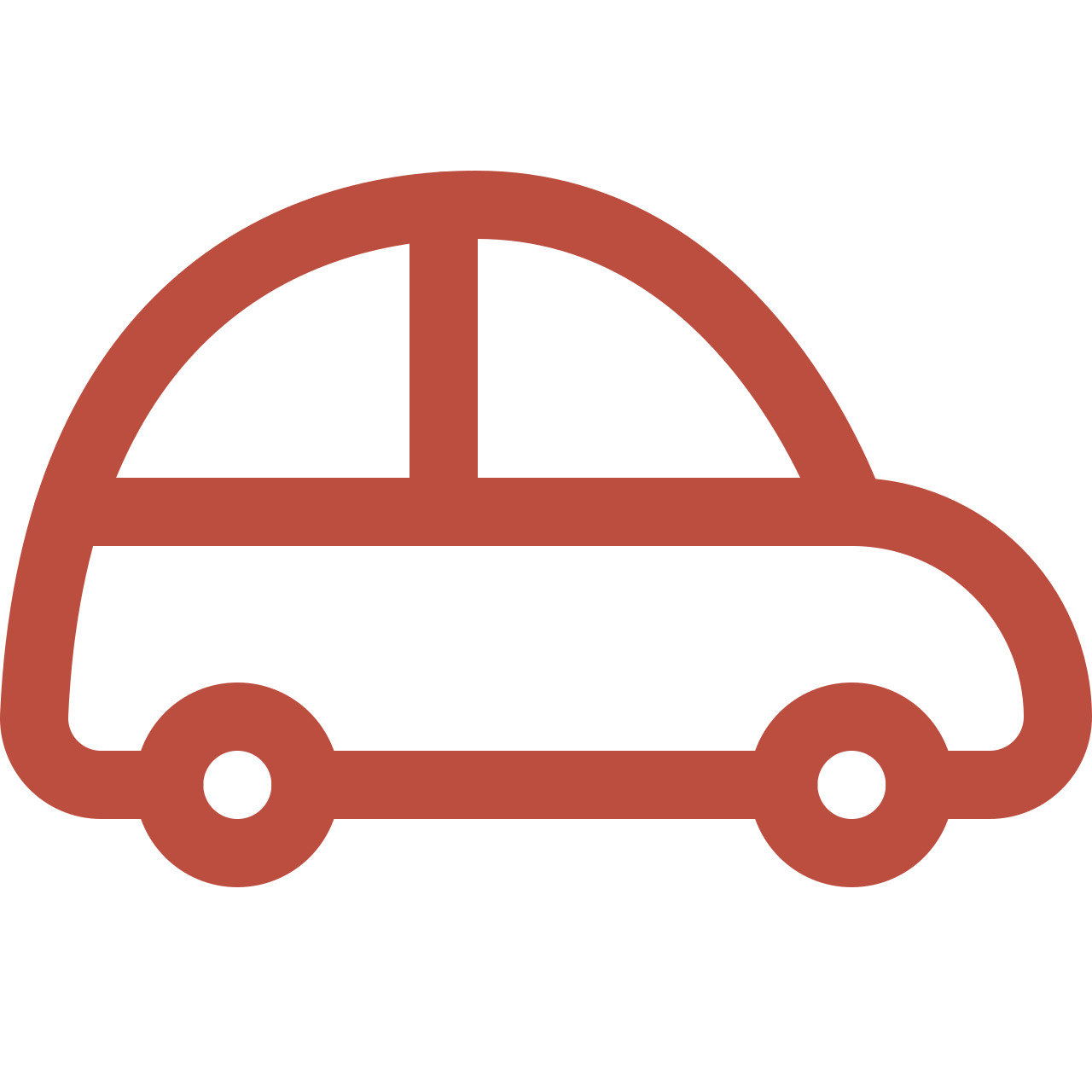 Average Commute Time
It takes about 20 minutes to reach the Union Station by car or public transit.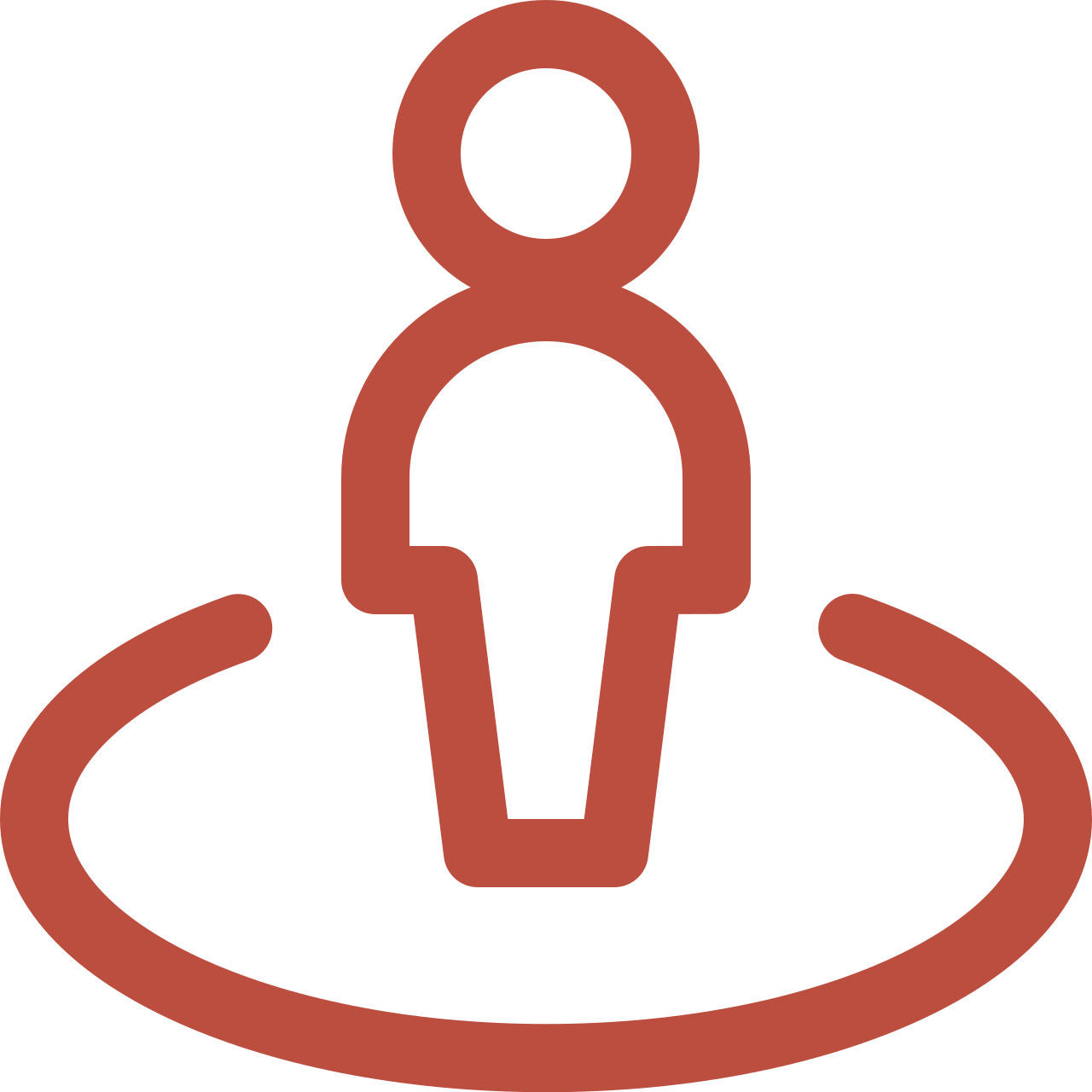 Lifestyle
Family living with restaurants, shopping, and public transit within walking distance.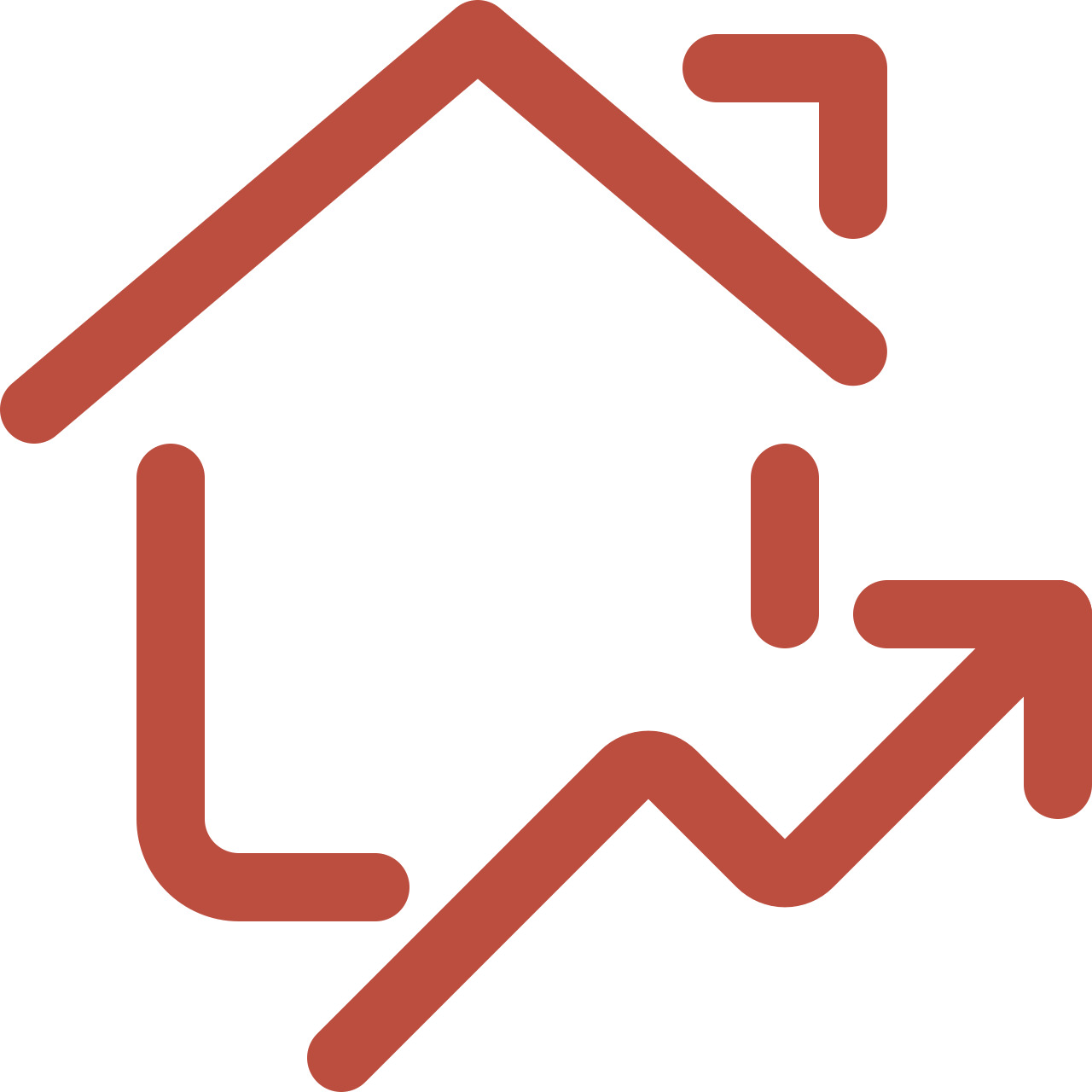 The Housing Market
Mainly two- and three-storey houses with some converted into apartments.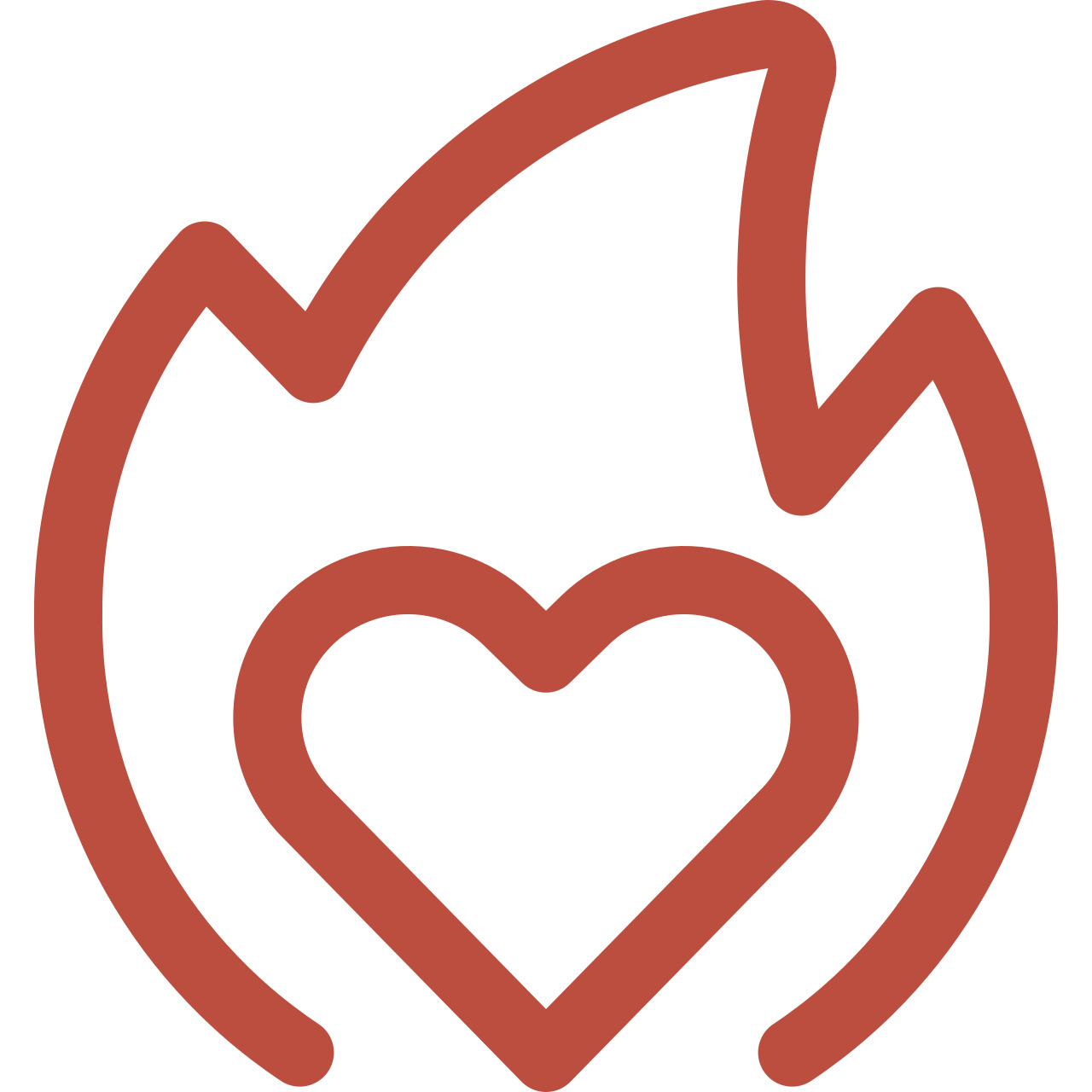 What You'll Love
A great place for families that is close to major shopping outlets and restaurants.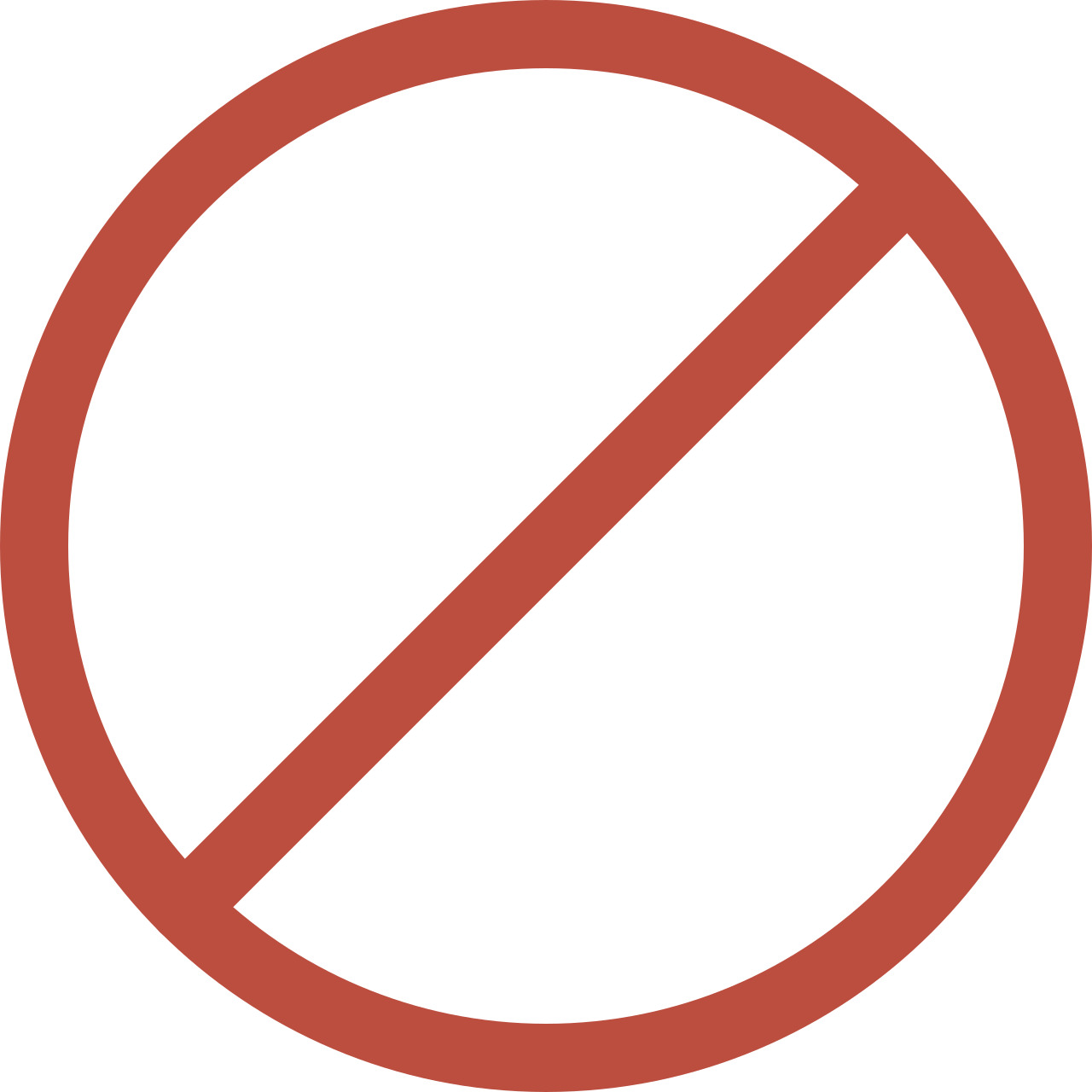 What Not To Expect
There aren't any apartment buildings in this area.

Picture yourself walking down a long, quiet street with neatly trimmed bushes, colourful gardens, and tall brick houses. This is the scene you'll find walking down the streets of Dovercourt Park. This proud neighbourhood has homes built in the early 1900s, with detached and semi-detached, two-storey houses making up the architectural majority. The area is close to many contemporary art galleries, and there are high-quality recreational facilities nearby at the Wallace-Emerson Community Centre. Restaurants are amply distributed along Bloor Street West, and there are more to the north in Corso Italia and south on Dufferin and College Streets. Dufferin Mall is a large mall to the south, with a grocery store, a Walmart, and many nationally recognized retailers.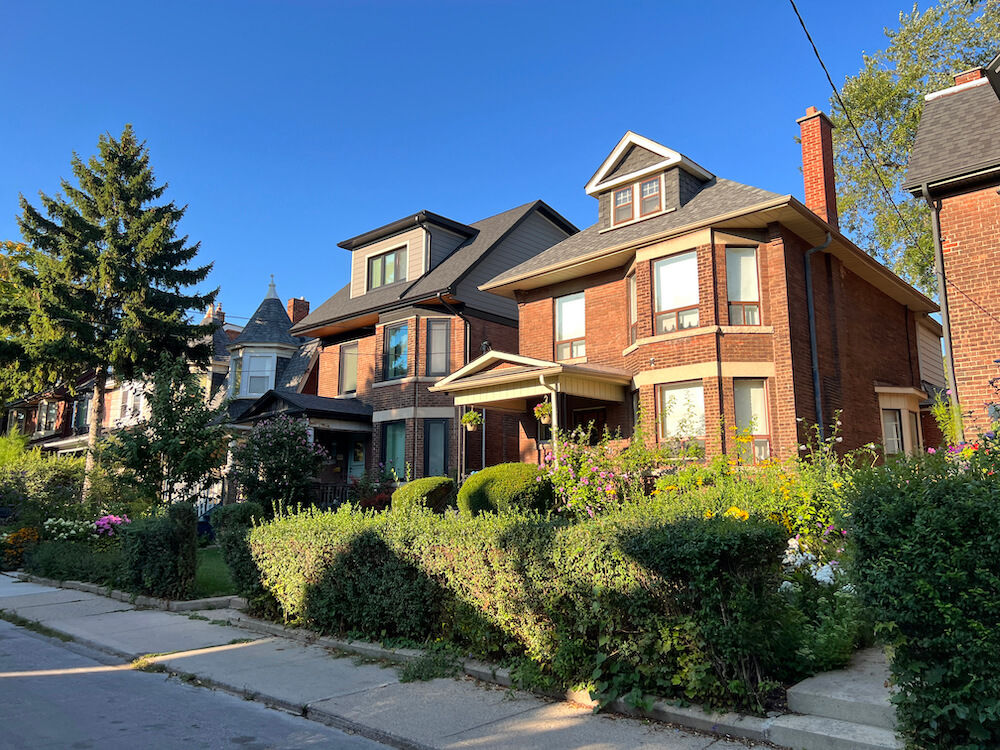 Before Toronto turned into a highrise- and skyscraper-filled metropolis, there were many lower-income parts of the city. Dovercourt Park was one of these impoverished areas. The first people to live here were the British poor migrating to Canada in search of work. Poverty and disease ran wild in the communities with one- or two-bedroom shacks made of tar and paper. The design of these homes led to the nickname "Shantytown." The situation changed at the turn of the 20th century when Toronto had to deal with sanitation concerns spreading through districts like "Shantytown." In 1910, Toronto annexed the area and by 1923 Dovercourt Park was developed with buildings and city infrastructure.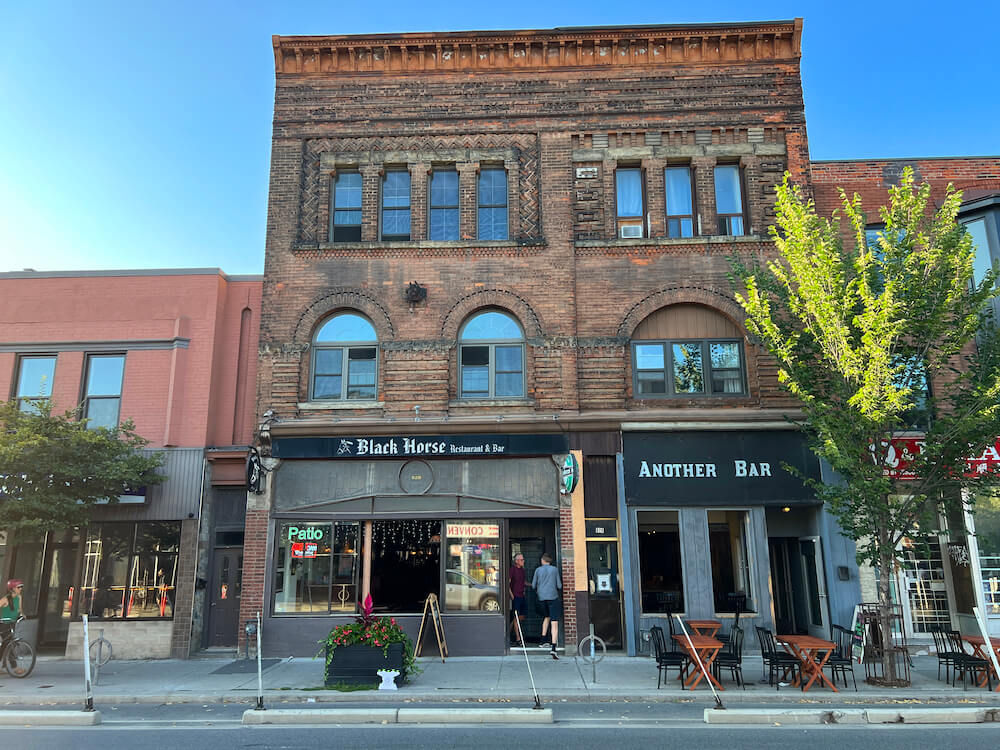 Many houses in Dovercourt Park were built in the 1920s and 1930s following the area's annexation into the City of Toronto. The Edwardian-style homes are mixed-use commercial and residential buildings. Most buildings are two or three storeys with brick exteriors, front porches, gable roofs, and parking off laneways behind the properties. The streets are lined with neatly maintained yards and mature trees that make it enjoyable for walking and exploring. At the corner of Bloor Street West and Dovercourt Road stands an impressive building called Dovercourt House. Built over 100 years ago, this performance and event venue has wood- sprung dance floors and is home to nearly 20 dance companies.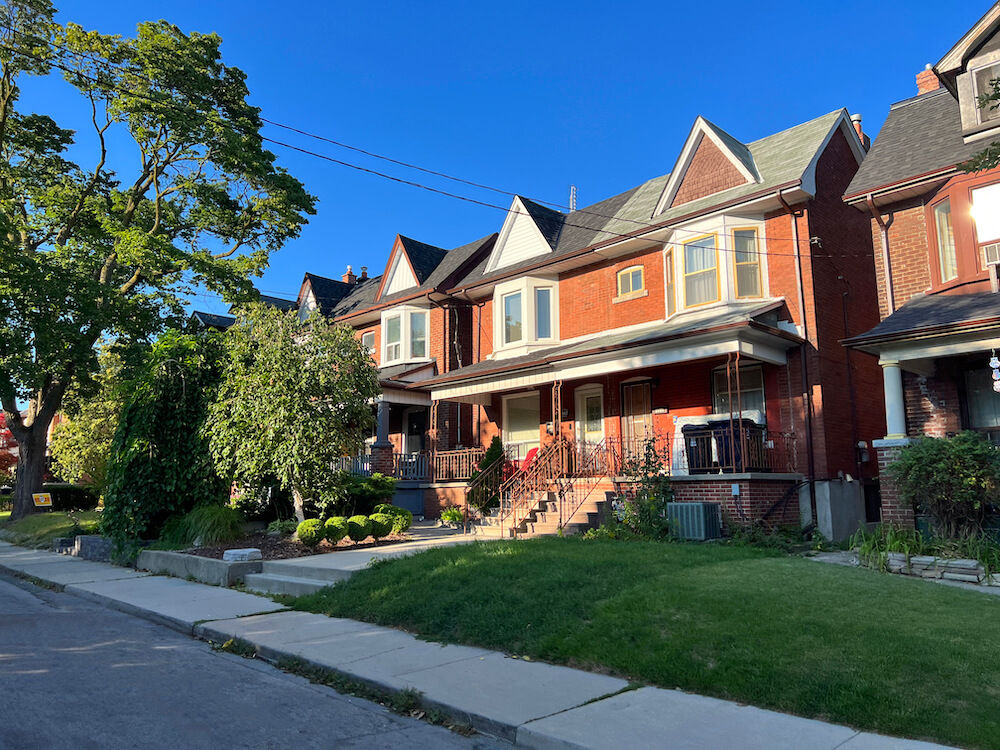 Things to Do in Dovercourt
Mostly a residential area, Dovercourt Park is close to several artistic hubs in the west end of Toronto. The Museum of Contemporary Art is a few blocks west of the neighbourhood. It features modern works and is a leading international art gallery. A short subway ride and a walk west along Bloor Street will lead you to the Taras Schevchenko Museum. This venue celebrates the life and work of Taras Schevchenko, a celebrated cultural leader of Ukraine recognized as the founder of the modern Ukrainian language.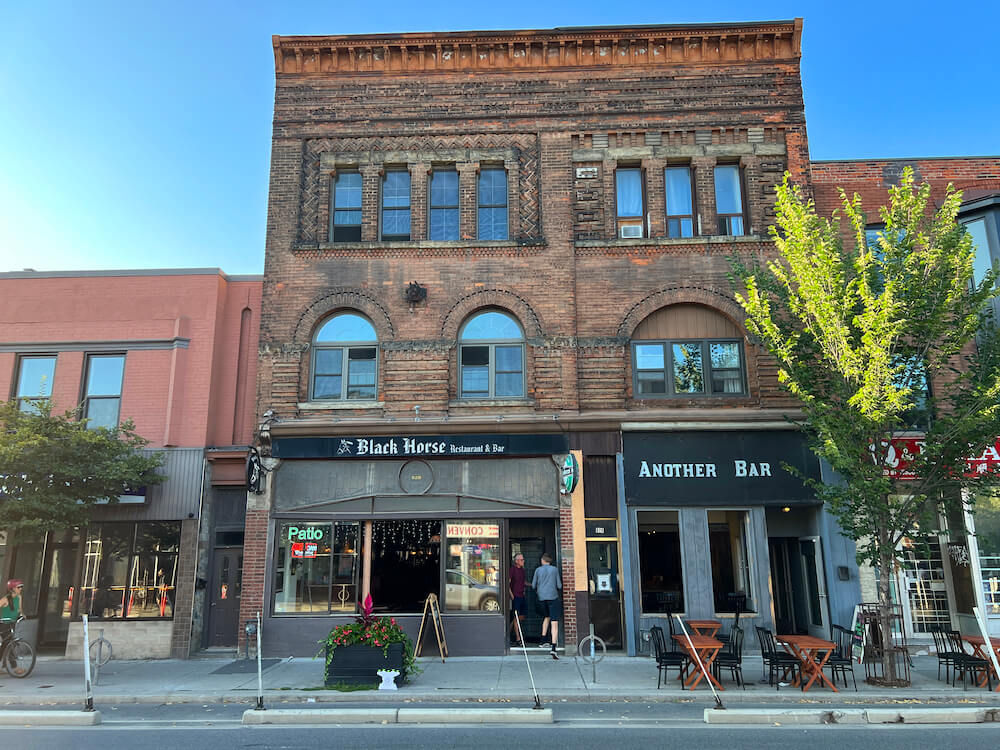 In terms of everyday shopping, Dovercourt Park has got it made. The massive Dufferin Mall is a short walk south for most people in the neighbourhood. Starting with groceries and big box stores, this mall has a No Frills, Walmart Supercentre, and a Best Buy Mobile. Other smaller but well-known stores include H&M, Bath & Body Works, Tommy Hilfiger, and Marshalls. Outside of Dufferin Mall, there are plenty of stores along Bloor Street West. Some of these include a beauty supply shop called Clore Beauty Supply and Sweet Pete's Bike Shop.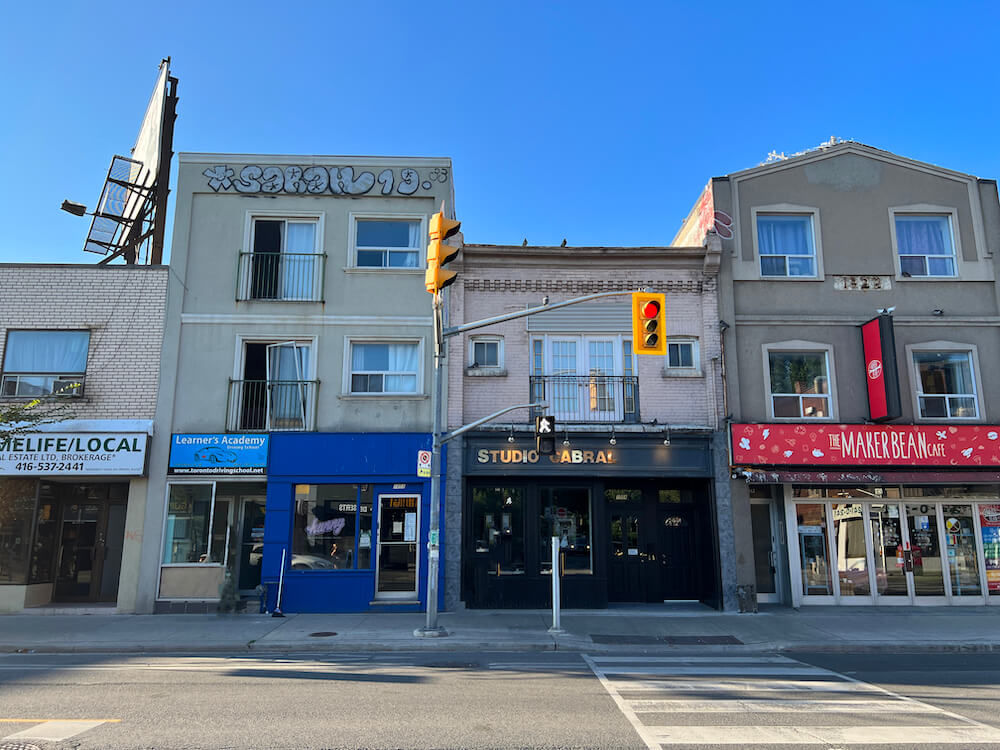 Bars and restaurants are in good supply along Bloor Street West, with more farther south near Dufferin and Dundas Streets. Starting on Bloor Street, Bar Neon offers Mediterranean mezes and Greek dinner-sized dishes made from scratch. This popular spot with the locals is tastefully decorated with murals and low-key seating arrangements. Another restaurant near here is The Three Speed, a cozy venue serving food, cocktails, and microbrews. The restaurant has a patio and a fireplace, making it a great choice for all seasons. There are also many takeout options in Dovercourt Park along Bloor including shawarma, jerk chicken, sandwich, and pizza shops.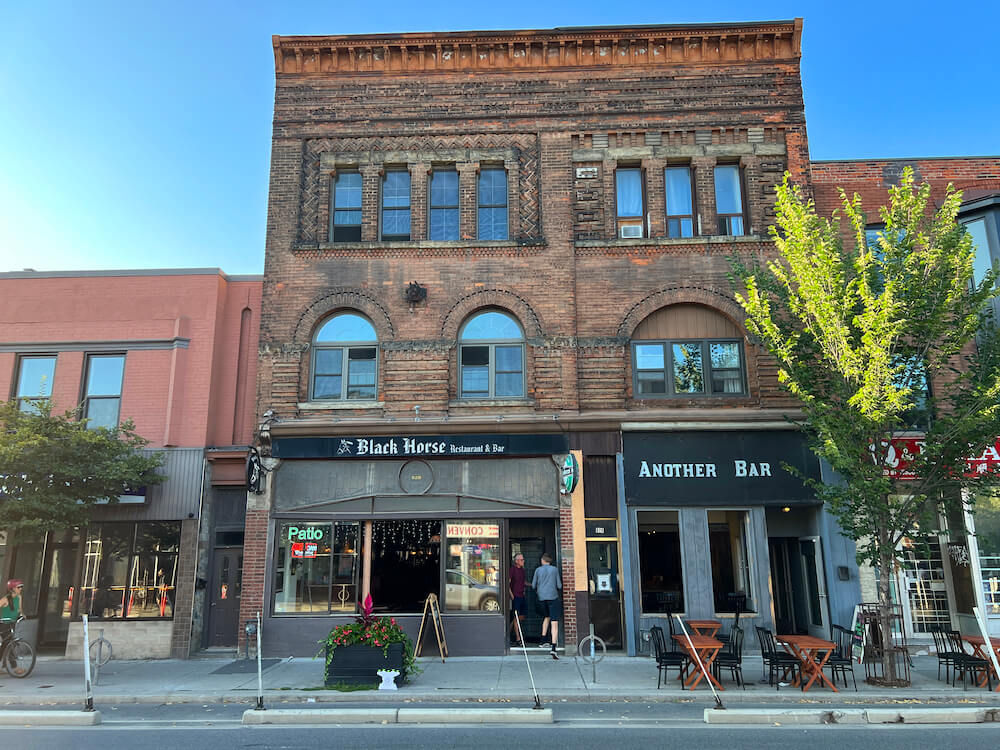 Fittingly, Dovercourt Park is named after a large natural area at the centre of the neighbourhood that goes by the same title. This park has old trees, a baseball diamond, two tennis courts, a playground, picnic benches, and a splash pad. Wallace Emerson Park is near the northwest corner of Dovercourt Park. It has a soccer field and an outdoor skating rink that is frequently visited by many residents in the winter. The second-nearest large park is Dufferin Grove Park. This space is heavily wooded and has an ice rink, basketball court, picnic areas, and a weekly farmer's market.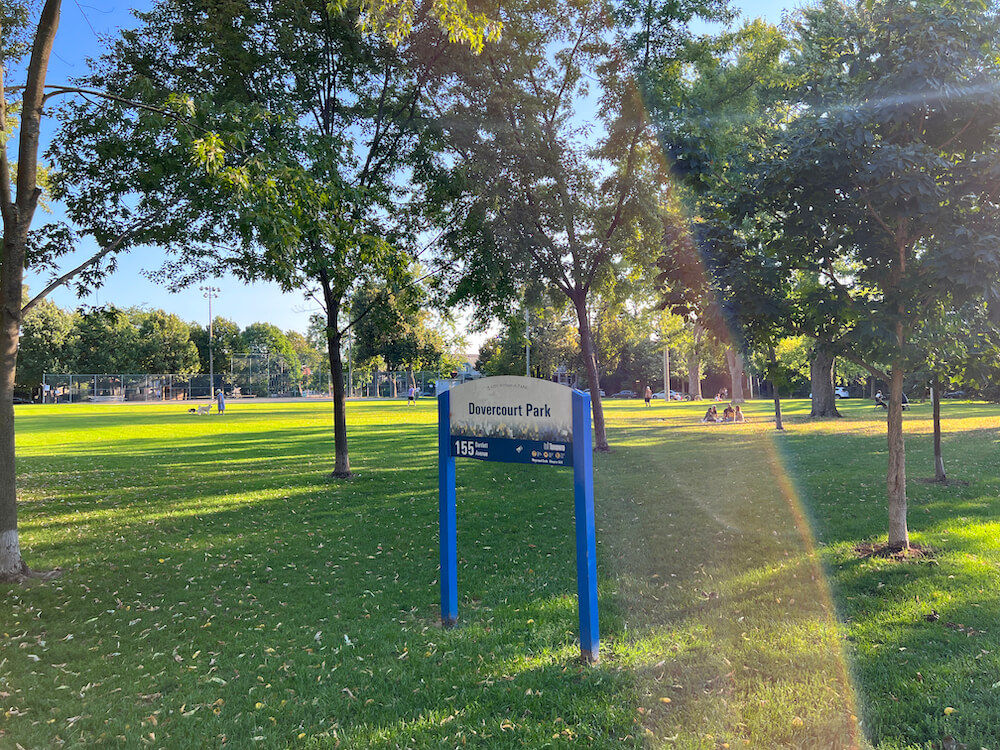 The Dovercourt Boys and Girls Club is on the east side of Dovercourt Park on Westmoreland Avenue. This after-school facility has a gym, a pool, and many rooms for classes in arts, sports, homework help, mindfulness, and team building. The nearest community centre to Dovercourt Park is the Wallace Emerson Community Centre. This centre has separate cardio, free weights, and fitness studios. It also has a 25-metre pool, a preschool room, a youth and Older Adults lounge, and a large gymnasium.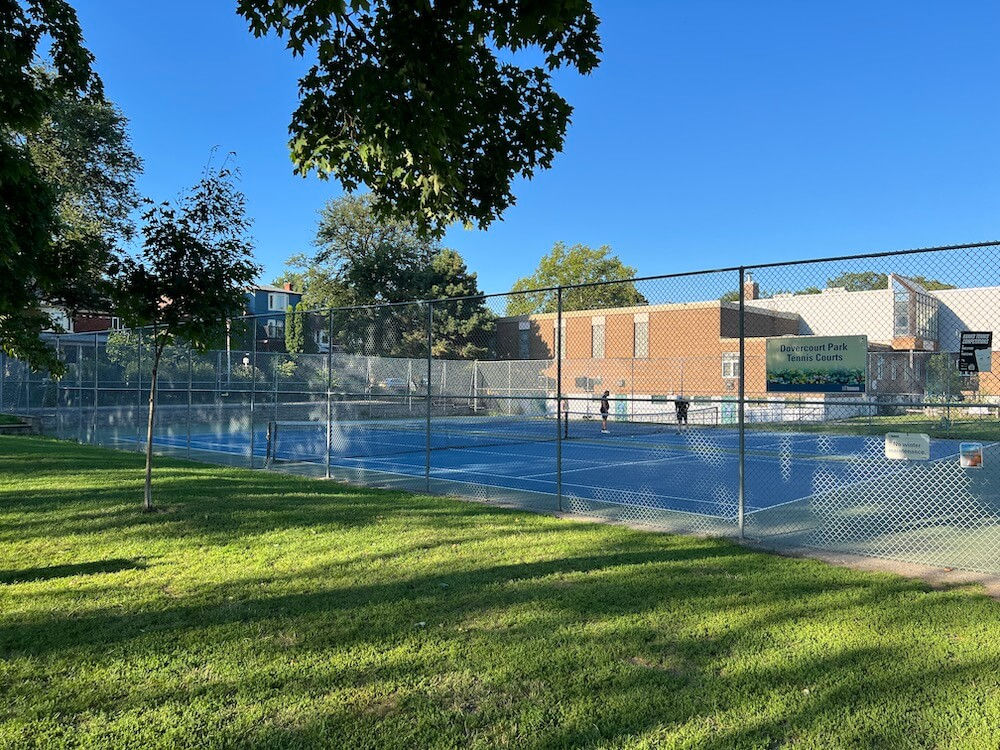 Getting into and around Toronto is a breeze for people living in Dovercourt Park. The nearest subway station is Dufferin Station on Dufferin Street and Bloor Street West. This station connects residents to the Bloor-Danforth subway line running east and west. There are also buses running north and south from Dufferin Station for those heading to College, Queen, or any of the areas south of Dovercourt Park. People with cars may have to deal with traffic getting out of the city. They have to drive north for about 15 minutes to access Highway 401 via Allen Road, or south to the Gardiner Expressway.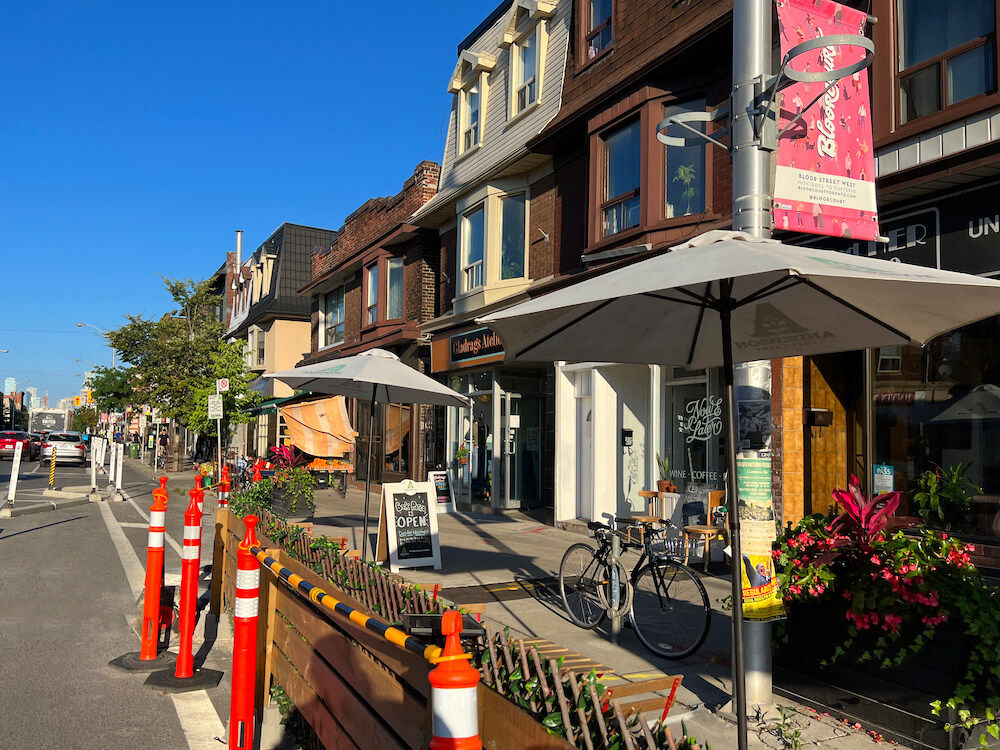 A Family-Friendly Part of Town
People who live in Dovercourt Park have a good balance of peaceful streets, great shopping, and diverse dining options. Shopping is easy with the Dufferin Mall close by, and there's a vast selection of dining traditions along Bloor Street West. This area has plenty of museums and galleries for those looking for an arts and cultural learning experience. There is also plenty of park space in this area with playgrounds and children's after-school programs. Toronto's transit system gives locals easy access to the rest of the city, and drivers only have a short trip to the 401 and the Gardiner Expressway via Dufferin Street.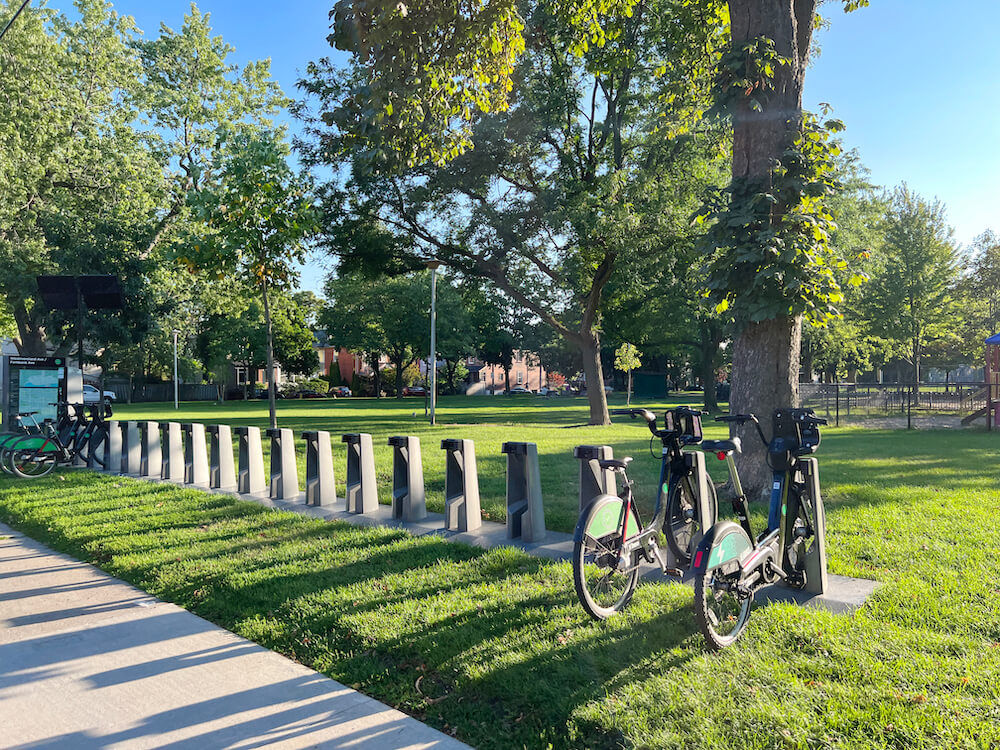 Frequently Asked Questions
What is Dovercourt Park, Toronto, known for?
This area is a well-established family neighbourhood that rose out of poverty after it was annexed by the City of Toronto in the early 1900s.
Why is it called Dovercourt Park?
Dovercourt Park is named after a country villa owned by the Denison family, a prominent family in Toronto's early history.