The GTA's Top-Ranked Neighbourhoods for Families with Teens
If you have teenagers, then check out these top-ranked neighbourhoods for families with older children.
By Kristin Doucet | 10 minute read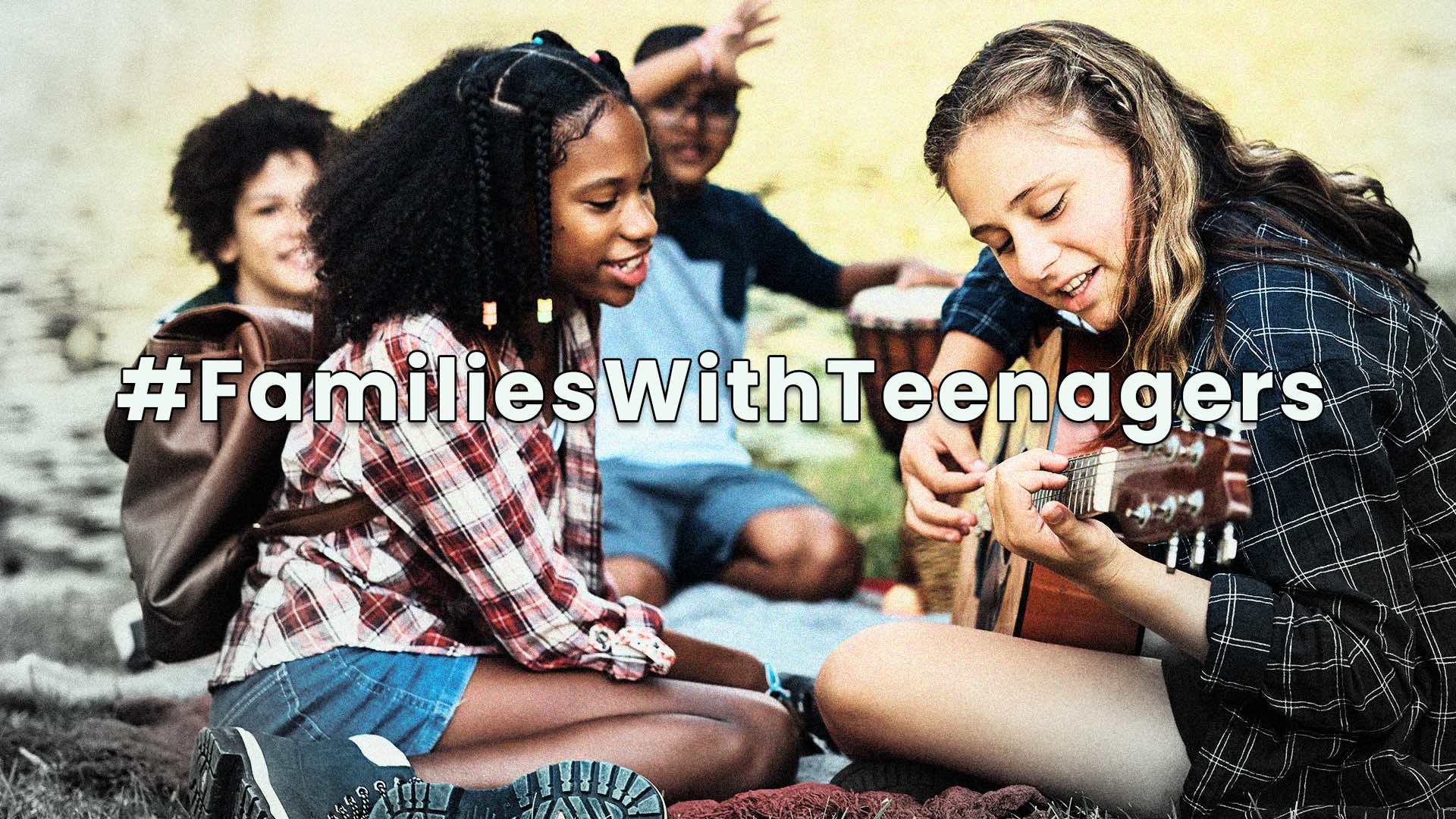 Wahi analyzed data from Local Logic, a location intelligence platform, to rank GTA neighbourhoods in Toronto, York, Peel, Durham, and Halton regions in 11 categories based on lifestyle, needs, goals and interests. Wahi's Where to Live 2023 rankings consider neighbourhood attributes such as nearby schools, transit quality, park spaces, access to restaurants and shopping, and more.
From Uptown Ajax with its thriving arts and music scene to Toronto's Kensington Market, with its eclectic shops and walkable streets, these 15 GTA neighbourhoods came out on top as the best places to raise teenagers. These neighbourhoods were ranked according to several factors: nearby high schools and parks; proximity to shopping; and the cycling and pedestrian friendliness of the area. Whether it's grabbing a burger with friends, riding along bike-friendly streets, taking in live music or shopping for second-hand clothing, teens will love exploring these neighbourhoods.
–
Where to Live: Durham
When it comes to the Oshawa/Durham region, families with teens can reap the benefits of a lower real estate price tag, an abundance of parks and forested areas, as well as ample recreation spaces. Only 35 minutes by car from Toronto, Durham offers the best of both worlds: forested parks, beaches, and rec centres to explore, as well as a vibrant arts and culture scene. A perfect mix of suburban and rural, the region has small-town charm but with all the modern amenities teenagers crave.
–
This community has an arts and music scene that will keep teens entertained all year round. Uptown Ajax has a downtown vibe with its pool halls, patios and outdoor music festivals. It has two local high schools and is close to an expanse of parkland. Teens can grab a bite at one of the neighborhood's many international and local eateries, take a swim or skate at the nearby recreation centre or spend the day with friends at Millers Creek Park. Check out:
Pickering Village JAMFest:

A free, three-day outdoor music festival held in June.

The McLean Community Centre:

This rec centre is equipped with a fitness room, gymnasium, 25-meter indoor pool, waterslide, sauna and hot tub.

Ajax Sportsplex: Two baseball diamonds and four softball diamonds make up this impressive sports complex, which hosted the baseball and softball competitions at the 2015 Pan American Games.
This historical hamlet has all the amenities of a modern community, which makes it a great choice for families with teens. With plenty of shopping, entertainment and dining options, this neighbourhood hosts the JAMFest outdoor music festival in June, has a popular community arena for skating and hockey, and offers a diverse mix of shopping experiences. St. Francis Centre offers live theatre, concerts and movies for teens of all ages to enjoy. 
Close to Pickering Town Centre, this neighbourhood is complete with tennis clubs and a rec complex for swimming, hockey, squash and more. With its close proximity to local and city amenities, teens will enjoy easy access to restaurants, shopping and several parks. The City of Pickering has a strong arts presence with local organizations offering a wide array of events and performances. Pickering also hosts multiple summer concerts and other community celebrations to keep teens entertained throughout the year.  
Where to Live: Halton
Recognized as one of the safest regions in the country, Oakville/Halton is also known for its scenic parks, Lake Ontario beaches, and a large nature reserve. While the region has the modern recreational facilities and shopping centres found in major urban centres, Halton has the charm of small-town life. Teens can partake in a variety of programs and activities including arts and cultural events, sports programs and leagues, and more. 
–
In the heart of Burlington lies this waterfront community steps away from the shores of Lake Ontario. Older kids can find plenty to do along the neighbourhood's main street, which is home to dozens of shops, restaurants and events celebrating the arts, food and culture. From street festivals to art spaces to its 35 parks, Downtown Burlington is a mecca for amenities and activities teens will love. Check out:
Sound of Music Festival:

Canada's largest free music festival held June 13 to 21 along the city's waterfront.

Burlington Food Truck Festival:

Held for three days in July, this free annual festival features between 30 to 50 food trucks as well as local entertainment.

Spencer Smith Park:

  Located in the heart of downtown right on the waterfront, this park features a zip line and a boardwalk along the water.
This quiet, tree-lined lakeside community is a stone's throw from waterfront parks and a downtown shopping district teens won't complain about. Roseland is a lakeside neighbourhood complete with three local high schools, an art gallery and performing arts centre, and shops and restaurants within walking distance. In this upscale community, teens can easily get around on their own to go second-hand clothing shopping or hang with friends at one of the popular nearby waterfront parks. 
High-ranking schools, nearby parks, a thriving arts scene and lakeside living make this a top neighbourhood for families with teens. Shoreacres is close to Roseland, Burlington, and offers a vibrant shopping corridor within steps of the scenic Burlington Waterfront Trail and lakefront. If your teen is into dirt bikes or skateboarding, nearby Nelson Park features a skateboarding park, BMX trails, an outdoor pool and more. There's no shortage of recreational amenities, parks and shopping to keep teenagers occupied.
"From Uptown Ajax with its thriving arts and music scene to Toronto's Kensington Market, with its eclectic shops and walkable streets, these 15 GTA neighbourhoods came out on top as the best places to raise teenagers."
Where to Live: Peel
Mississauga/Peel is one of the most multicultural regions in the GTA. Here you'll find dozens of  family-friendly neighbourhoods, vast amounts of parkland, and many schools, parks, shopping centres and other amenities. Peel residents also enjoy different festivals and community events throughout the year that celebrate the area's cultural diversity. It has several popular attractions, including the Rouge Park Conservation Area, a beautiful national park where youth can take a short hike with friends or have a picnic. There is no lack of fun things for teenagers to do in this part of the GTA. 
–
Conveniently located near Erin Mills Town Centre, this culturally diverse neighbourhood is close to a handful of community centres, outdoor trails and spacious parkland. There are also libraries and smaller outdoor malls spread throughout the community equipped with eateries, fitness facilities and more shopping. Home to three high schools, there are plenty of activities in Upper Erin Mills to keep teens engaged. Check out:
Erin Mills Town Centre:

A large shopping mall with more than 180 businesses.

Erin Meadows Community Centre:

The centre boasts an indoor pool, an activity centre and a community library.

Streetsville Memorial Park:

A large park complete with picnic areas and a natural ice rink.
–
Close to Brampton's bustling downtown corridor and less than an hour's drive to Toronto, this neighbourhood has no shortage of international eateries and cultural events for teens to enjoy. There are several nearby arts and culture destinations, such as the Art of Dance Centre and The Rose, which hosts a number of live performances throughout the year. The downtown area is chock full of restaurants, shops, and other amenities for whatever your teen needs.
–
Quiet and affordable, Meadowvale has 13 primary schools and offers highly rated public amenities and a large amount of park space. This family-friendly commuter town is perfect for young families on the hunt for a more reasonably priced starter home. Residents enjoy performing arts and community events, as well as various programs and sports at the local community centre. Whatever your family's interests, Meadowvale has something for everyone. 
Where to Live: Toronto
As Canada's largest and most diverse metropolis, the City of Toronto offers families with teens a plethora of reasons to make it their home: a vibrant arts and culture scene; highly rated schools; convenient access to amenities like shops, malls, theatres, restaurants and recreational centres; and numerous programs for youth. In addition to being a busy city with tons of resources, Toronto has an active LGBTQ+ community. The city is easy to get around by public transit, foot or bike, and offers everything a teenager could ever want.
–
A stone's throw from Chinatown, Kensington Market is home to dozens of thrift shops, music stores and cheap eats. Close to Toronto's downtown core, teens can easily access this walkable bohemian neighbourhood by streetcar, subway, bike or foot. Kensington Market is one of the most ethnically diverse and vibrant areas of the city and in 2006, was honoured as a National Historic Site of Canada. Check out:
Pedestrian Sundays:

Held on the last Sunday of every month between June and October, this street festival in Kensington Market celebrates community and culture.

Art Gallery of Ontario:

With a collection of more than 90,000 works of art, this is among the most distinguished art museums in North America.

Chinatown:

There is no shortage of cheap eats and eclectic shops in this neighbouring area.

 
2. Cabbagetown, Toronto
Whether it's catching a live show at The Phoenix or hanging at Riverdale Park, there's no shortage of things for teens to do in Cabbagetown. The neighbourhood has two local high schools and hosts the annual two-day Cabbagetown Festival, which attracts both residents and out-of-towners. The old Cabbagetown shopping district on Parliament has a ton of specialty shops, including second-hand clothing and furniture stores, as well a wide selection of ethnically diverse restaurants..
 
3. Trinity Bellwoods, Toronto 
This is where art and life intersect. From the Queen Street Art Crawl to hip second-hand shops, this neighbourhood has it all. Dubbed one of Toronto's hippest areas, teens will love this community's trendy cafes, one-of-a-kind shops, lively restaurants and uber-cool vibe. Trinity Bellwoods Park is a popular place for a game of frisbee or a picnic with friends. The park also has a baseball diamond beside the Trinity Bellwoods Hockey Rink for teens into sports.–
We put the real back in real estate.
Join Wahi today and find out how easy it is to get real estate in the GTA.
GET STARTED
Where to Live: York
Located between Lake Simcoe to the north and Toronto's Steeles Avenue to the south, Markham/York is a diverse region composed of nine cities and towns and is home to numerous fairs and festivals. Its many hectares of protected Greenbelt offer miles of forest and trails to enjoy all year round. Teens will enjoy hanging out at one of Lake Simcoe's beaches throughout the summer and taking to the slopes at one of York's popular ski resorts during the winter. York is also home to renowned art galleries and museums, as well as the York Region Festival Trail, which runs throughout the year and features live music and food. 
–
1. Crestwood-Springfarm-Yorkhill, Vaughan 
You don't have to venture far to find diverse shopping and dining options in this family-friendly, culturally rich neighbourhood. The area has four high schools and offers plenty to do for teens — live theatre, a top-notch fitness centre and more. Crestwood-Springfarm-Yorkville has four local high schools and isn't far from the Richmond Hill Centre for the Performing Arts, a state-of-the-art multi-use theatre that hosts live music concerts and more. Check out:
City Playhouse Theatre:

A 386-seat theatre with live performances and theatre programs for teens of all ages.

Promenade Mall:

Modern and spacious, the mall has more than 150 stores including popular retailers like H&M, Pandora and Artizia.

Hefhill Park:

One of several parks in the area, this large park features tennis courts, basketball courts, an outdoor ice rink, a multi-use pad and a sports field. 
2. Brownridge, Vaughan 
This culturally diverse neighbourhood is home to three high schools, several parks and convenient shopping at Bathurst and Centre Streets. Close to Richmond Hill for the Performing Arts and City Playhouse Theatre, this area is not lacking in options for live entertainment. Teens who want to stay active can check out the Dufferin Clark Community Centre, equipped with a swimming pool,  gymnasium and more. And for those looking for a weekend outing, Brownbridge to Toronto is an easy commute by TTC bus.

3. Wismer Commons, Markham 
A new, vibrant development in central Markham, Wismer has two high schools and plenty of green space and shopping to keep teens busy. Affordable homes and lots of nearby amenities make this burgeoning residential area worthy of consideration when searching for the right neighbourhood to raise teenagers. Wismer Park has basketball courts, tennis courts, soccer fields and trails, and Mount Joy Community Centre houses a hockey arena and indoor soccer field to keep teens active as the seasons change.

By clicking "Subscribe" you agree to receive occasional emails from Wahi.
You always have the option to unsubscribe at any time if you wish.