Pickering Village, Ajax Neighbourhood Guide: Old World Charm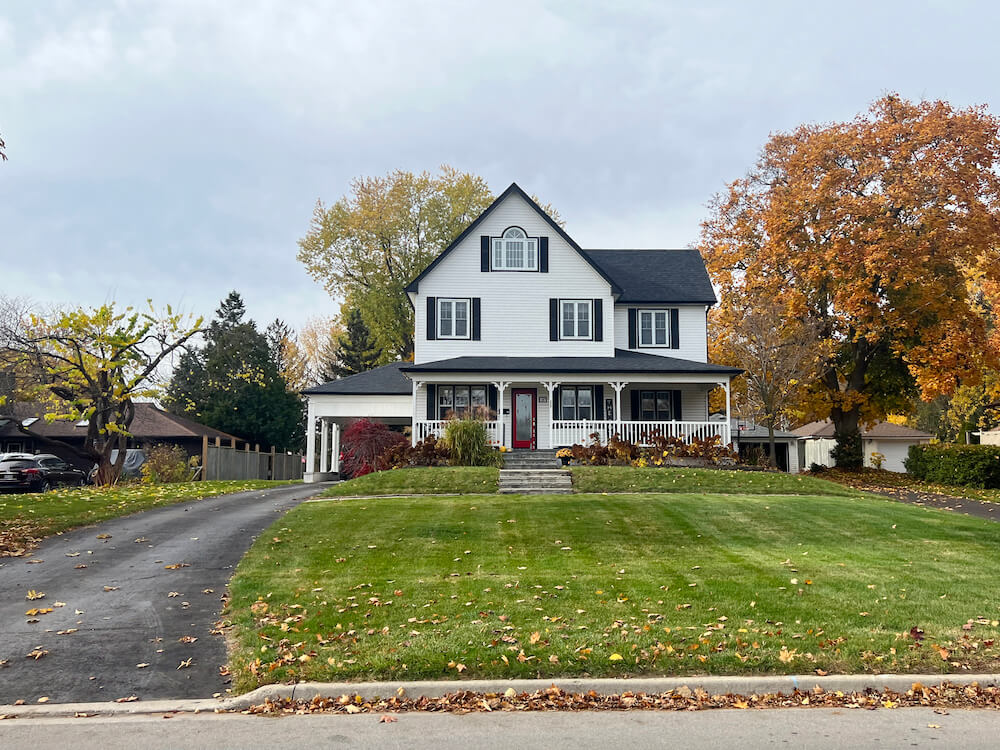 Image of Pickering Village
Neighbourhood At a Glance: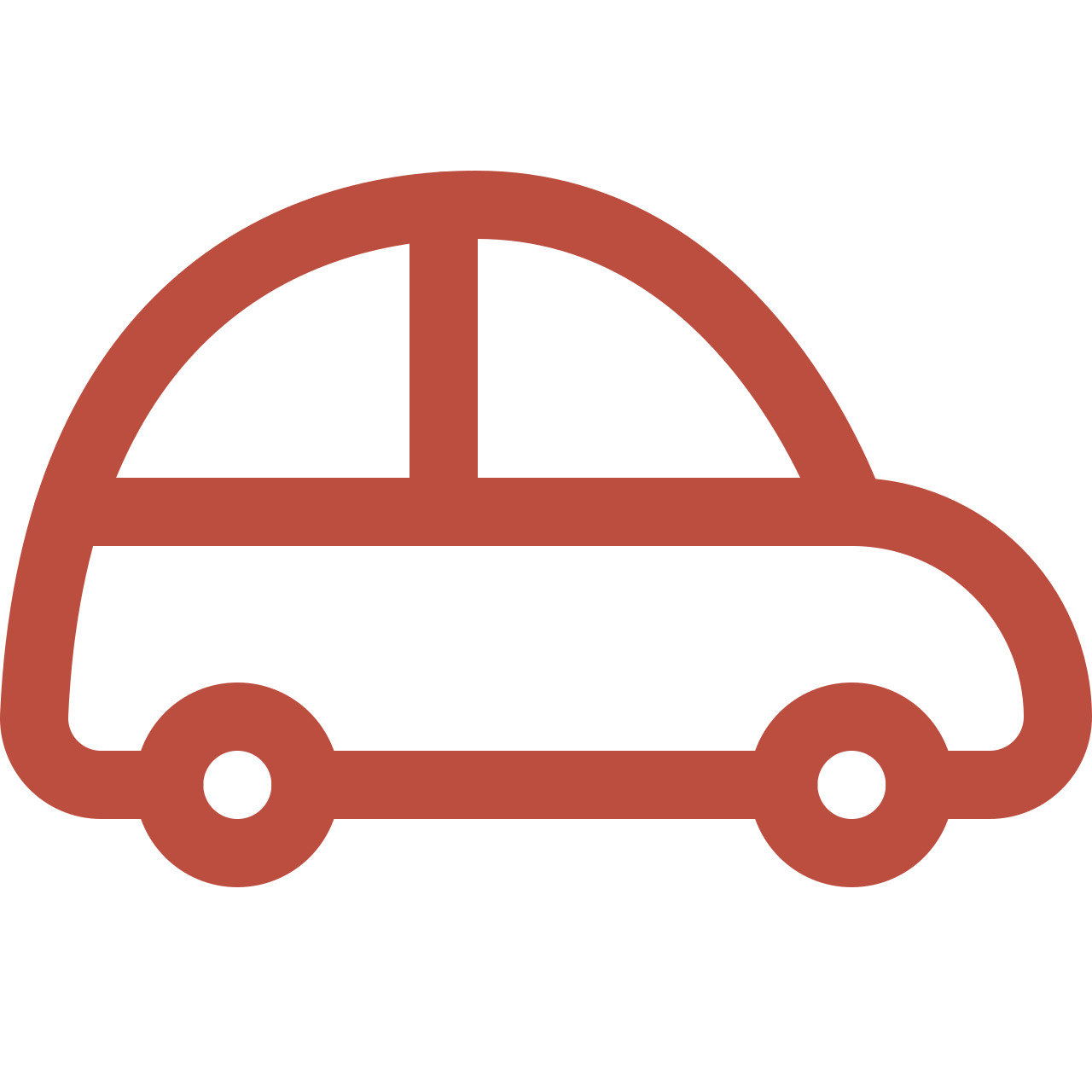 Average Commute Time to Toronto
You can reach Pickering Village in under an hour and it is easily accessible from Highway 401.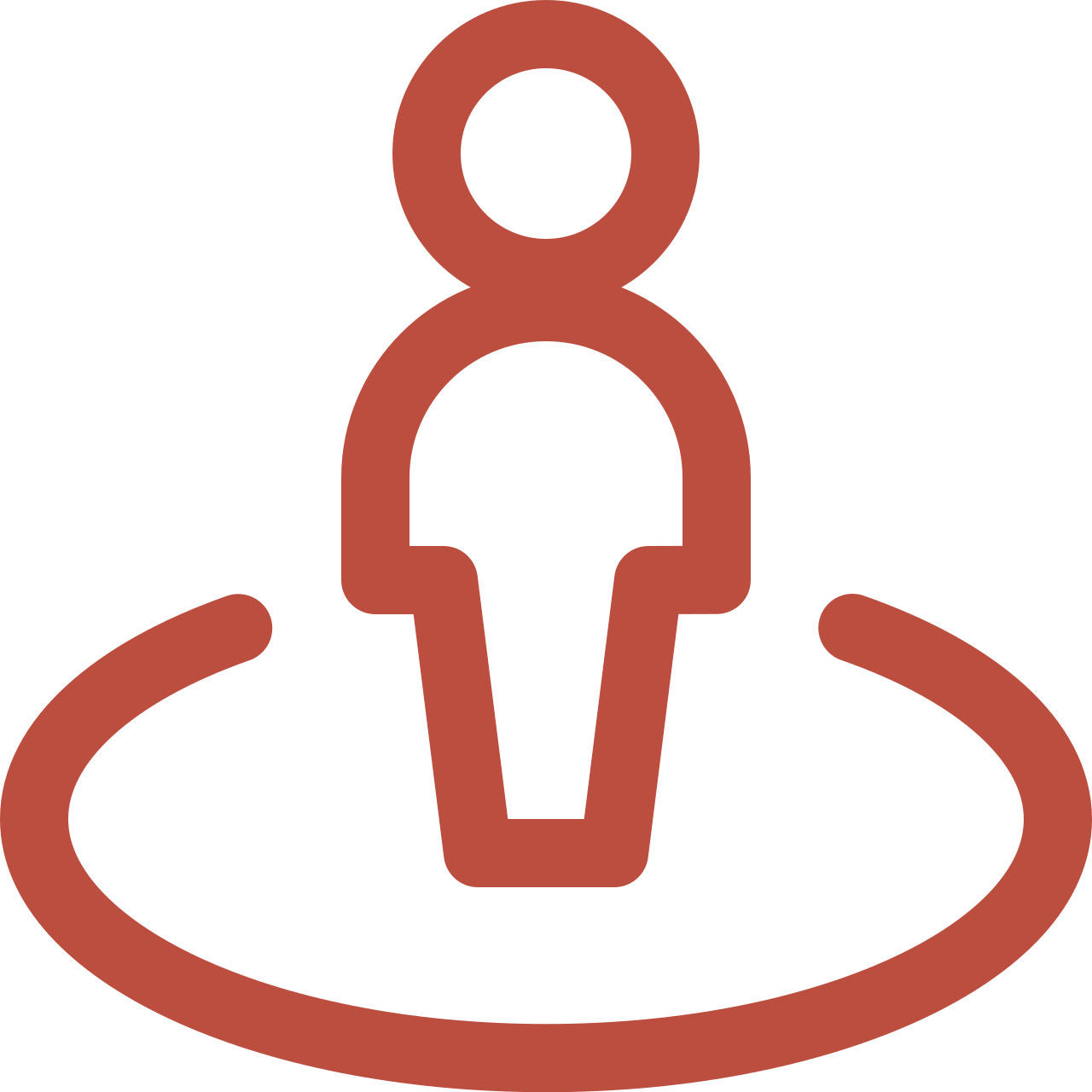 Lifestyle
Pickering Village is known for its Tudor style buildings, shopping, entertainment, and dining.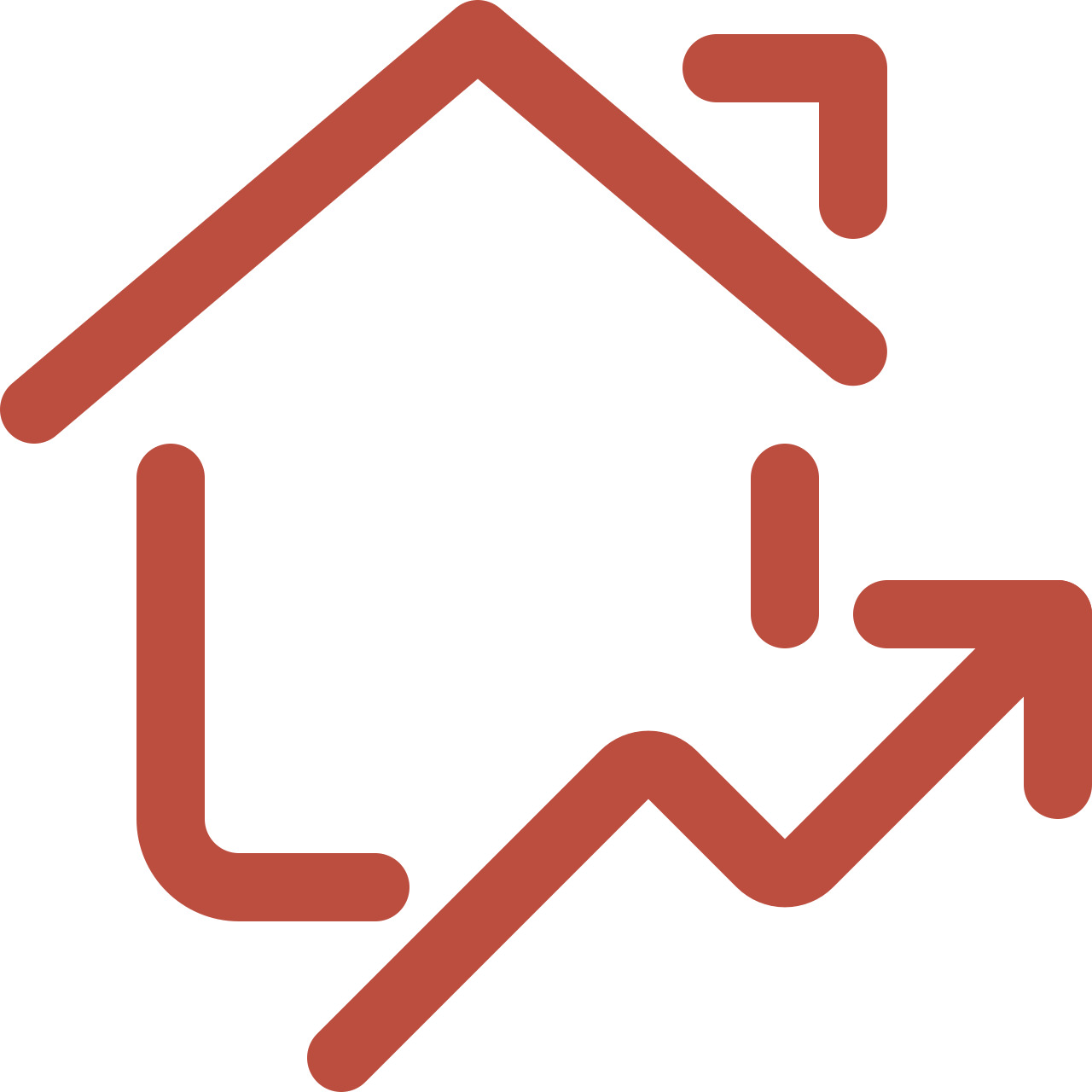 The Housing Market
Pickering Village features an array of bungalows, newer detached homes, and traditional-type homes.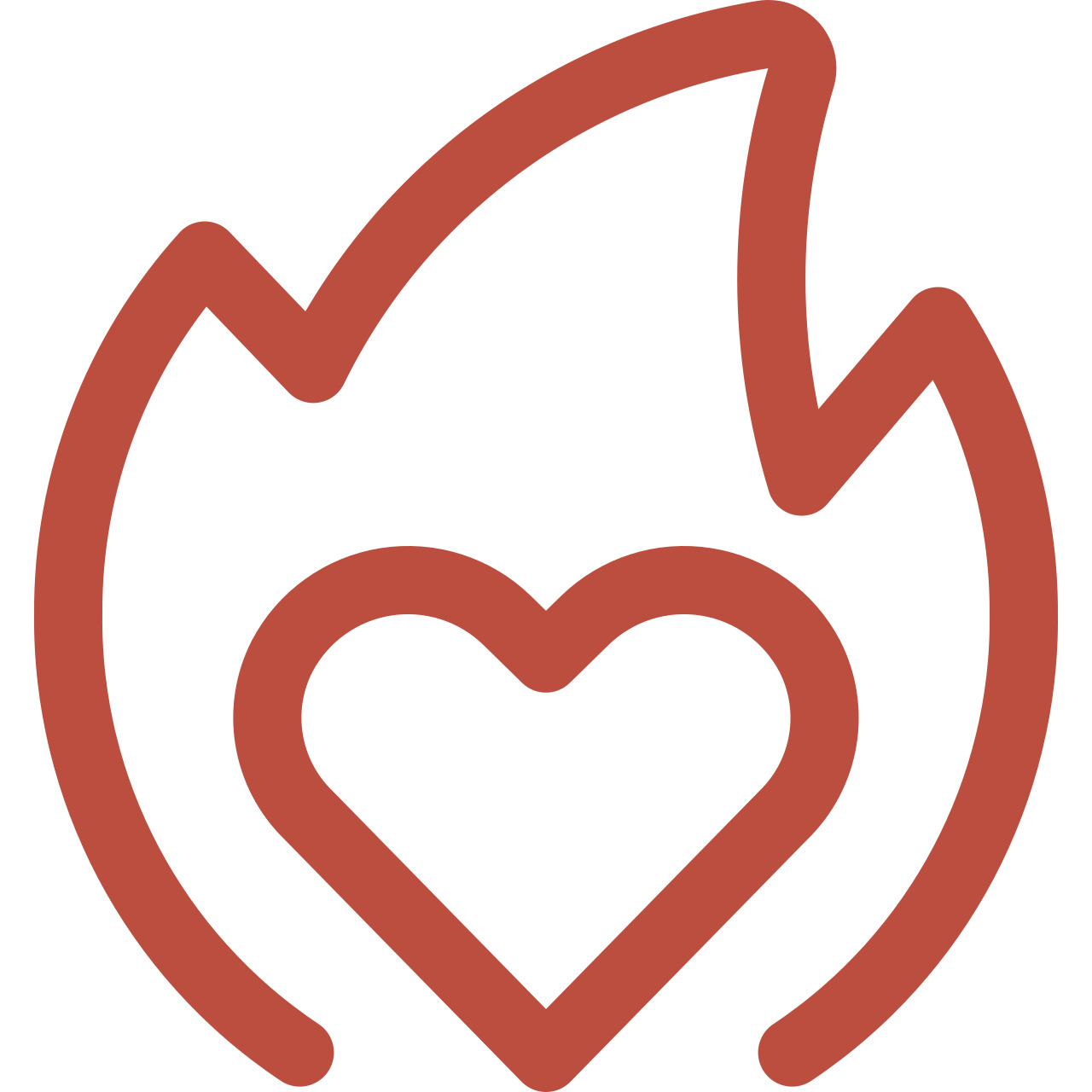 What You'll Love
You'll love dining, shopping, and sightseeing in this historic hamlet.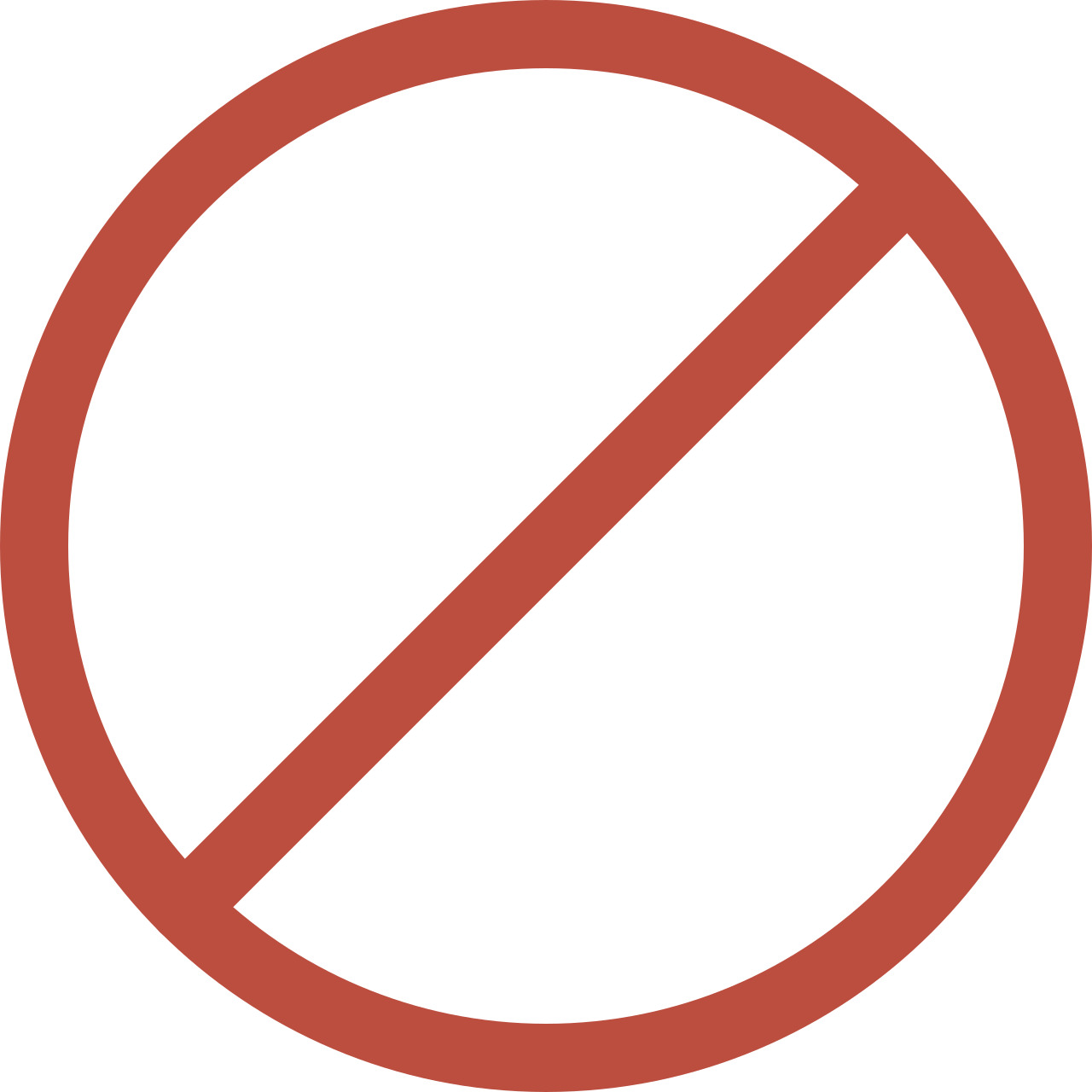 What Not To Expect
Don't expect large crowds of tourists or extravagant home prices.
Pickering Village is an eclectic mix of the old and the new, situated at the crossroads of Old Kingston Road and Church Street in Ajax. Highway 401 is just minutes away if you continue south down Church Street. Further south, past the 401, is the shores of Lake Ontario, where numerous parks and the Ajax Waterfront Trail are situated.
Pickering Village is a novel example of how historic structures can intermingle with modern-day living to provide a relaxing setting for dining, shopping, and sightseeing.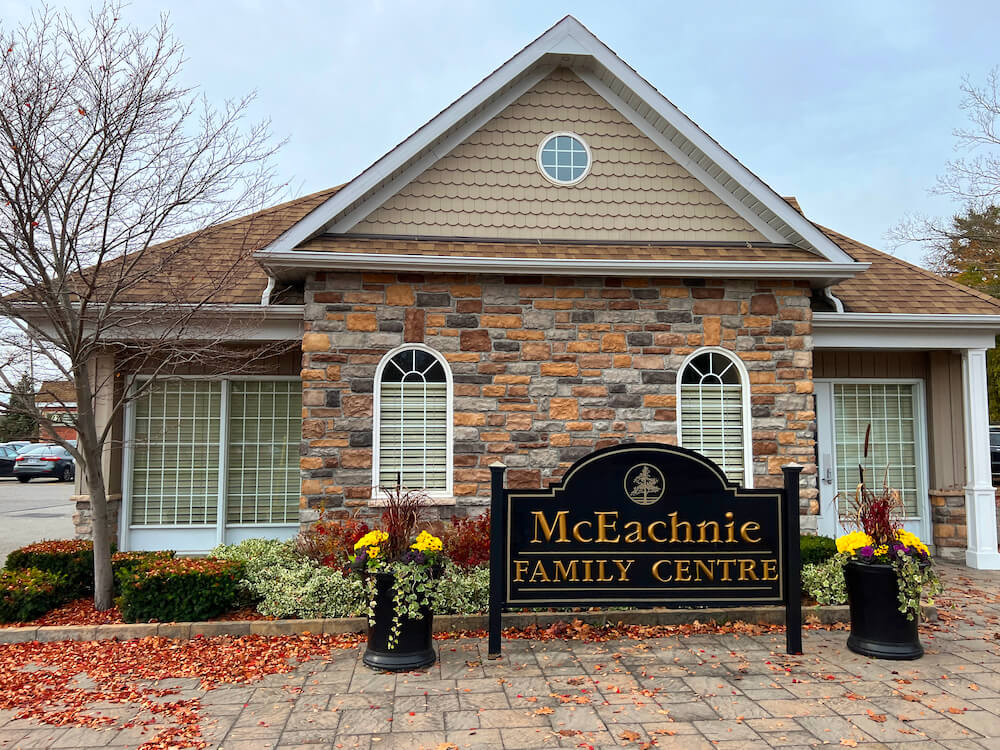 Pickering Village has a rich cultural heritage. It was first established in 1807 when Quaker, Timothy Rogers, emigrated to the area from the U.S. with several other Quaker families and bought 800 acres of land. The group of Quakers slowly built up the area from the ground up. 
Timothy Rogers built a Quaker Meeting House after he purchased the land and today, this building is still standing. It is one of the oldest buildings in the village and is now known as the Doric Masonic Hall. A saw and grist mill was built by Rogers in 1809, and in 1829, the first post office opened. The Grand Trunk Railway opened its gates in 1857 and provided the opportunity for residents to travel the province.
Pickering Village's surrounding farming communities and the establishment of the grist mill helped the village to become established as an economic centre and it became a police village in 1900. The Village kept expanding as more residents moved into the area and in 1953, it was incorporated into a village and in 1974, Pickering Village amalgamated with the town of Ajax.
Today, as you stroll through the courtyard in Pickering Village, you can almost sense the early Quakers hard at work building the railway and constructing the historic buildings, including the St. Francis Center, which was originally a church from 1871, and The Gordon House, a hotel built in 1881.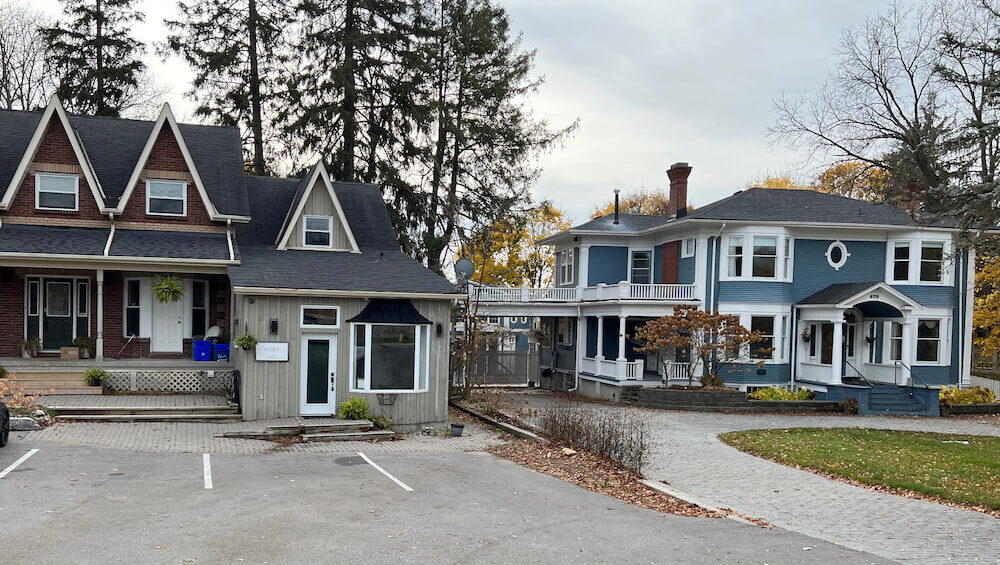 Pickering Village features historic Tudor-style architecture surrounding a cobblestone courtyard and featuring a wide range of restaurants, boutiques, salons, spas, ice cream shops, yoga, and baked goods. The young professionals and families who live here can choose from a mixture of bungalows, newer detached homes, and more traditional-type homes with a more affordable price tag than neighbouring Toronto.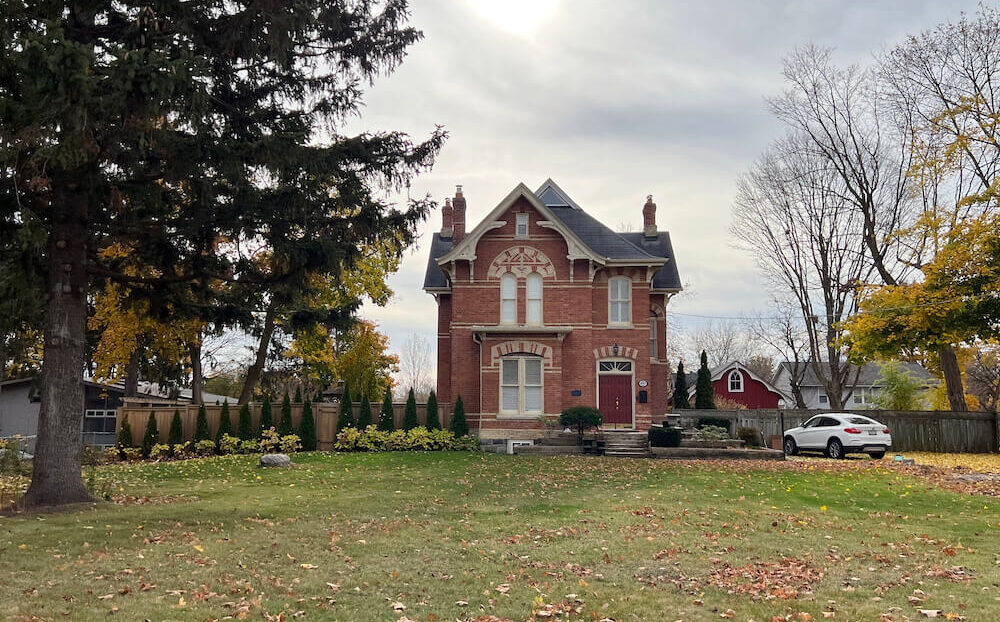 Things to Do in Pickering Village
If you're a fan of outdoor music festivals and like the idea of relaxing in a quaint, historic village while listening to music ringing out in the summer night, take a trip out to JamFest! What started as a jazz festival gradually metamorphosed into the Pickering Village JamFest in 2011.
The lively JamFest kicks off every June in Pickering Village for a full three days and is free to the public! The festival rolls out rock and roll, jazz, blues, and folk music to appeal to a variety of music tastes and vendors offer homemade baked goods, artisan jewellery, and unique crafts and clothing.
The St. Francis Center on Church Street is easily visible in Pickering Village with its striking steeple that stretches skyward from the historic building originally built as a church in 1871. It showcases a stage, theatre seating for 150, a glass atrium, and a bar.
The St. Francis Center offers live theatre, concerts, and also plays host to a film circuit, part of the Toronto International Film Festival's (TIFF) film outreach program. The film circuit showcases Canadian and international films; this historic building adds to the ambiance of watching first-rate international cinema and documentaries.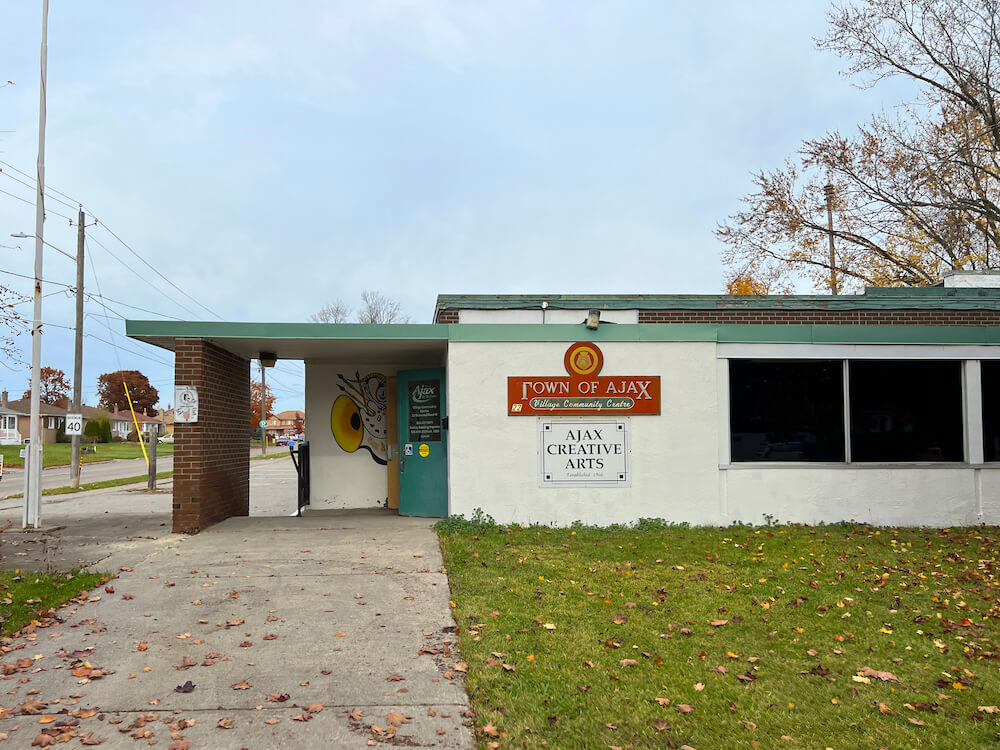 Pickering Village offers a diverse mixture of top-class shopping experiences that will awaken your senses. The Courtyard is a mixture of Tudor-style buildings surrounding a courtyard. The Courtyard features shopping, ranging from antiques to art collectibles to consignment stores and the latest fashions.
With Christmas just around the corner, The Courtyard could be your go-to for holiday favourites like gourmet cookies, cupcakes, and cakes purchased at Cupcakes Canada, which is owned by cousins Carol Ann and Amy.
If you're an antique buff, you'll enjoy browsing the old-world antiques at Godiva Antiques and P S Wilde Antiques nestled in the village. As you enter into the old-world shops displaying time-worn sideboards and harvest tables, you'll be transported back to when the Quaker families originally christened this village in the 1800s.
If high-end fashion and fashionista dressing are among your guilty pleasures, don't feel bad about browsing the racks at Fernanda's Boutique and Spiro's Fur and Fashion. Here, you'll find the latest fashions from stylish evening gowns to shorts and slacks for stylish summer living and even luxurious fur-trimmed winter coats.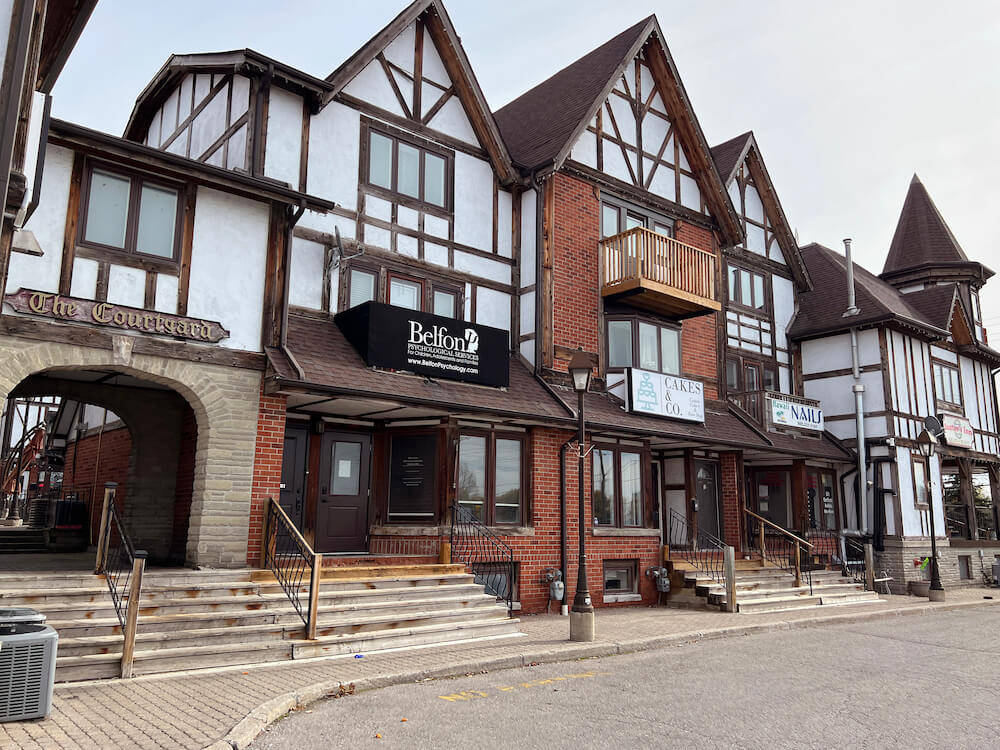 Casa Verde Restaurant stands out on the main street as a historic building dating back to the 1800s. Inside, you'll find white tablecloths, candlelight, and sparkling wine glasses, perfect for an intimate dinner in historic surroundings.
Pickering Village offers an array of dining establishments ranging from pizza parlours to sports bars to international cuisine. Try the Mumbay Grill on Kingston Road for Indian cuisine or grab a gourmet burger at Burgerlicious on Old Kingston Road.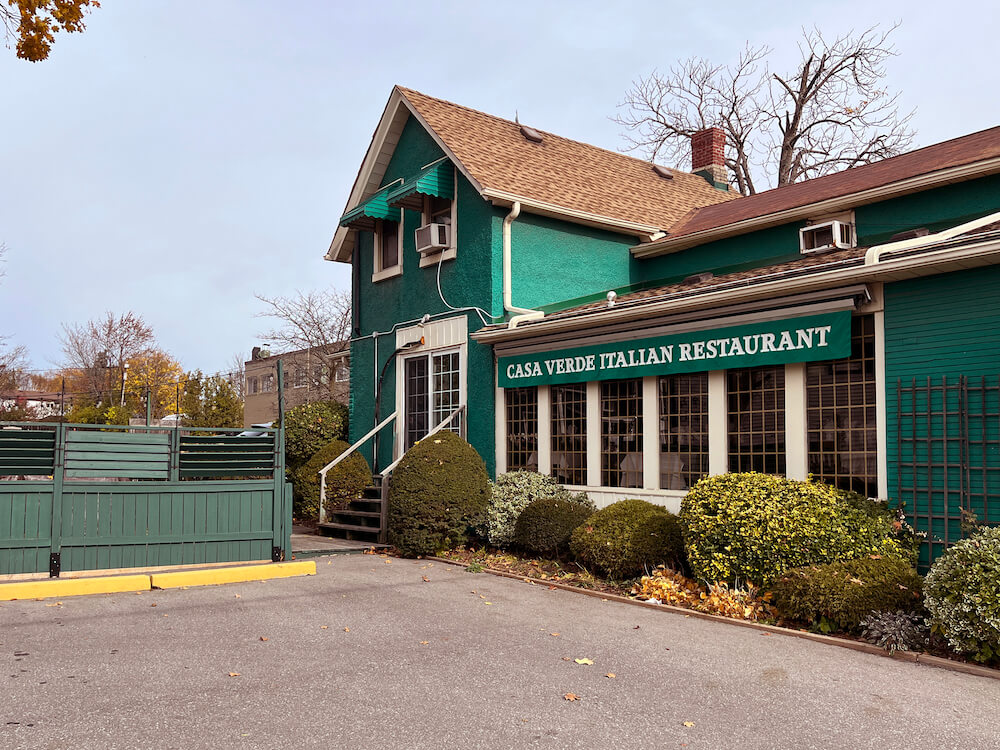 Ajax Memorial Park is a four-and-a-half-acre expanse of greenland situated on Church Street. Willowy trees surround the sports fields and arena at the park and fans can cheer on the local baseball and football games from the bleachers situated on the field.
In 1912, the Chamber of Commerce erected cenotaphs and memorial gates at the entrance to the park. These cenotaphs serve as memorials to the young men from Pickering Village who lost their lives in World War I.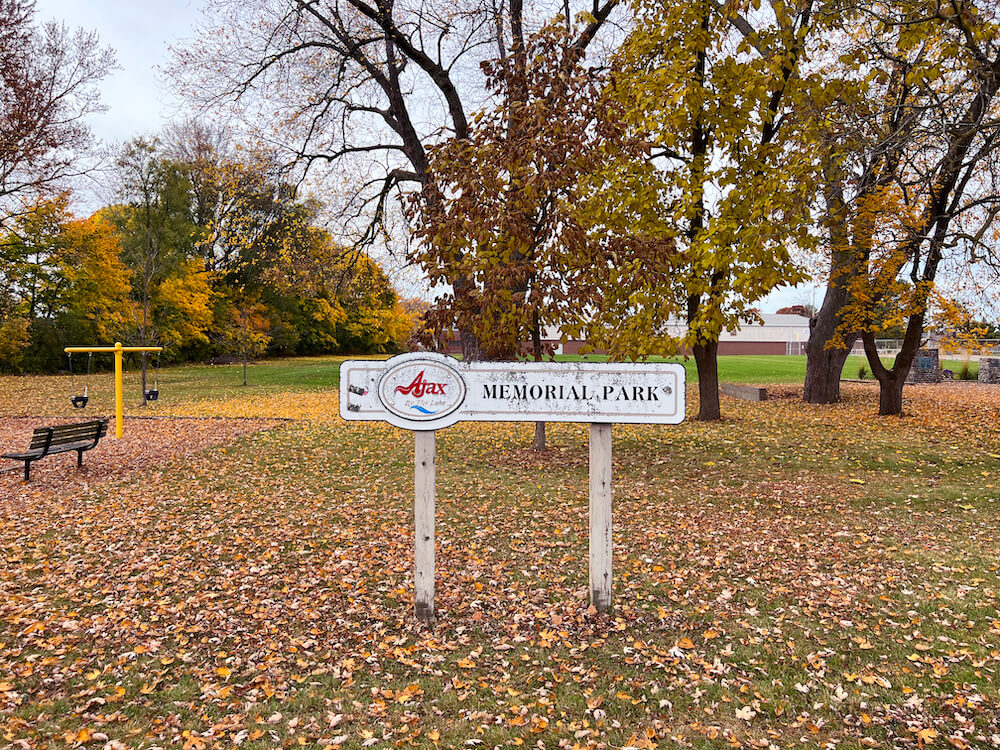 The Village Community Center was built in the early 1960s and was the home of the town council and the police department. In 1974, the center began prosecuting criminals as a courthouse until the early 1990s, when it became the Village Community Center.
Today, families who call Pickering Village home love the weekend outings to the Village Community Arena on Church Street North, where families mix and mingle for skating and organized hockey leagues. The arts are alive and well at the historic Village Community Center, which is a mainstay for artists who gather at the village arts and crafts clubs.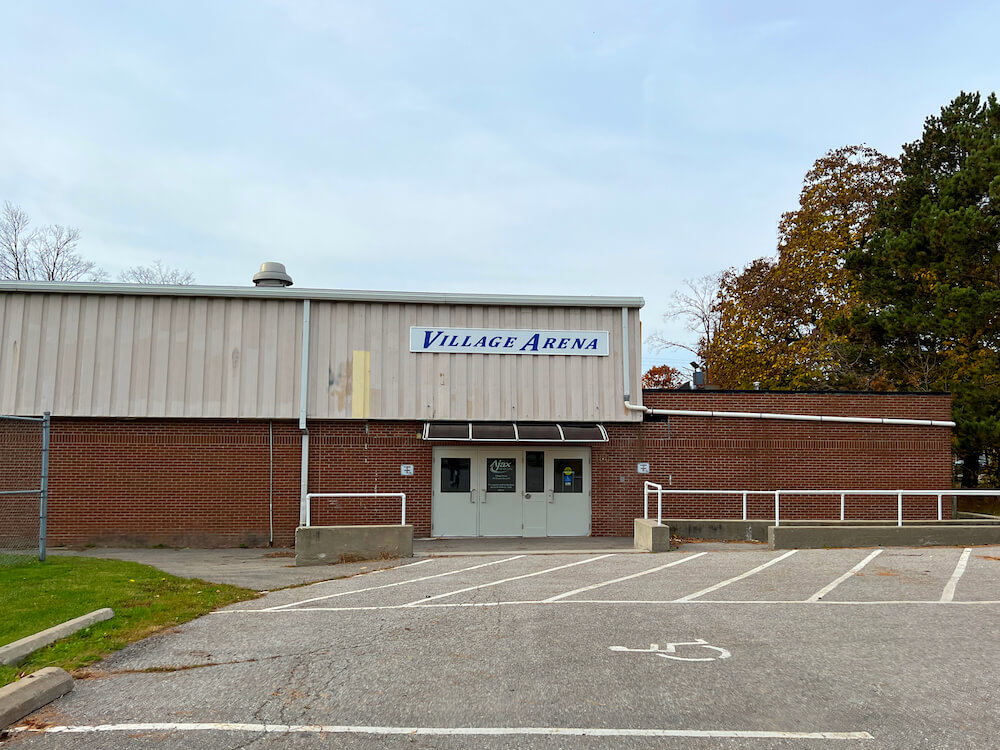 Pickering Village is a bike-lover's dream – Duffins Trail connects with the village and bike lanes are situated along Church Street, making for a pleasant destination for bike riders sightseeing in the region. It is also easily accessible from Highway 401 and the GO train and you can reach Pickering Village in under an hour from Toronto.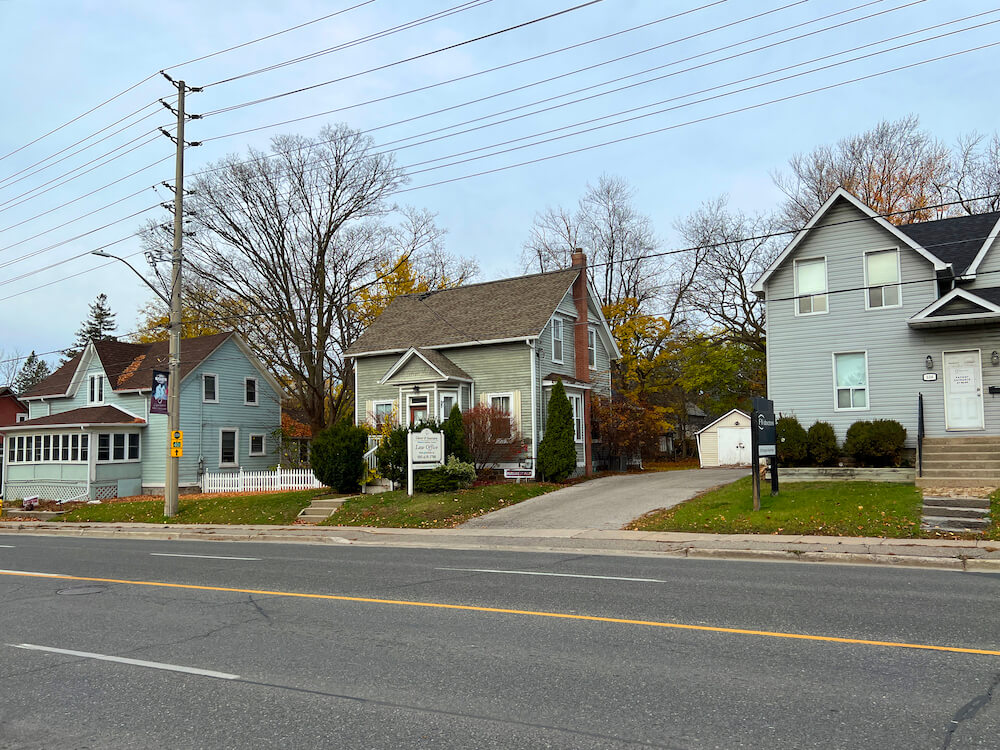 Pickering Village has retained its Quaker roots with many of the original 1800-era buildings still standing. Today, it is a tranquil suburban haven for young professionals and families seeking more affordable real estate than the GTA can offer.
If you're looking for a home in a serene and cottage-like community that features arts, entertainment, shopping, and dining in an intimate and historic setting, you might consider Pickering Village.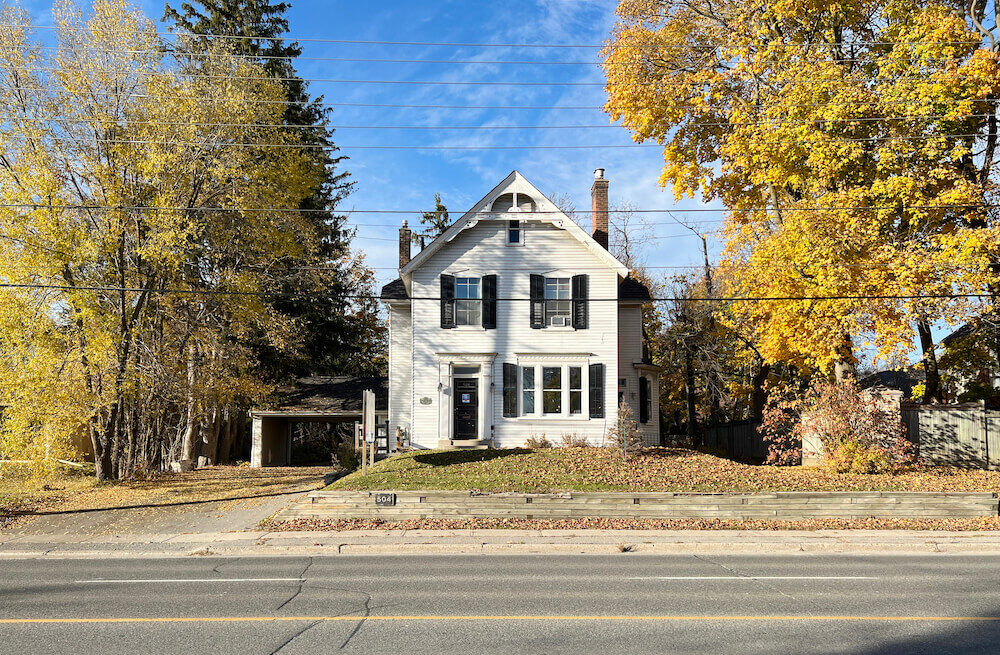 Frequently Asked Questions
What is Pickering Village, Ajax, known for?
Pickering Village is known for its rich history, which is embodied today in the historical buildings that give the Village its unique ambiance. The Village is also a hub for unique shopping and dining venues that border a distinctive cobblestone square.
Why is it called Pickering Village?
One of the clerks at the municipal offices in Durham might have altered history in 1974 when they made the mistake of including the Village of Pickering in the Town of Ajax when creating the Region of Durham. It was later renamed Pickering Village to set it apart from the Town of Pickering.