Salem Heights, Ajax Neighbourhood Guide: Catering to Community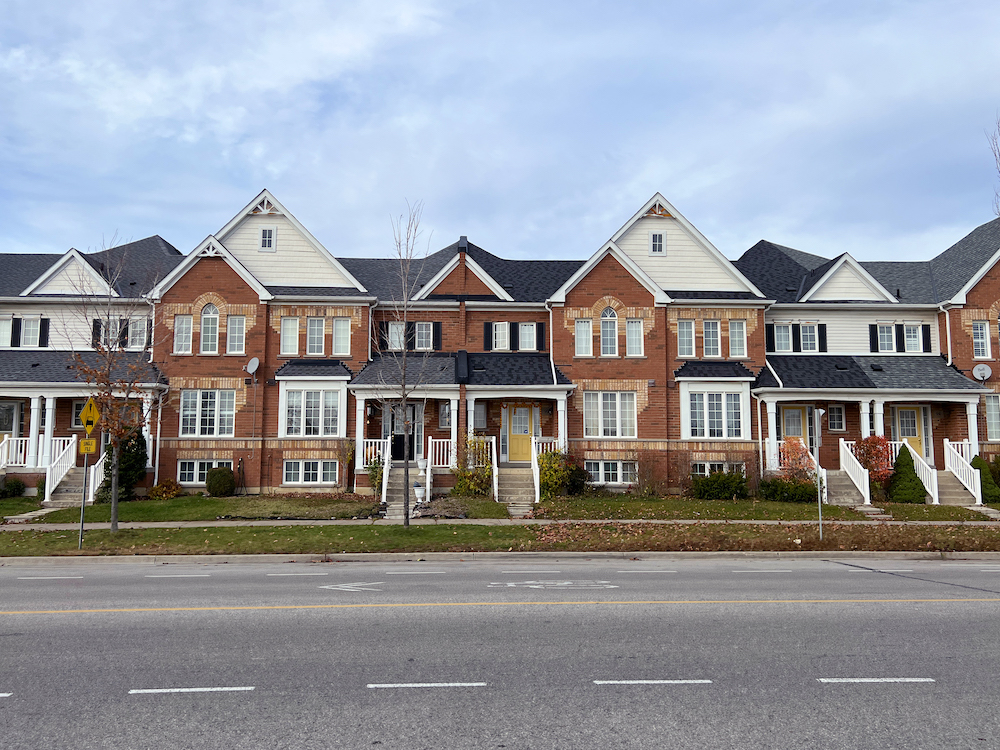 Neighbourhood At a Glance: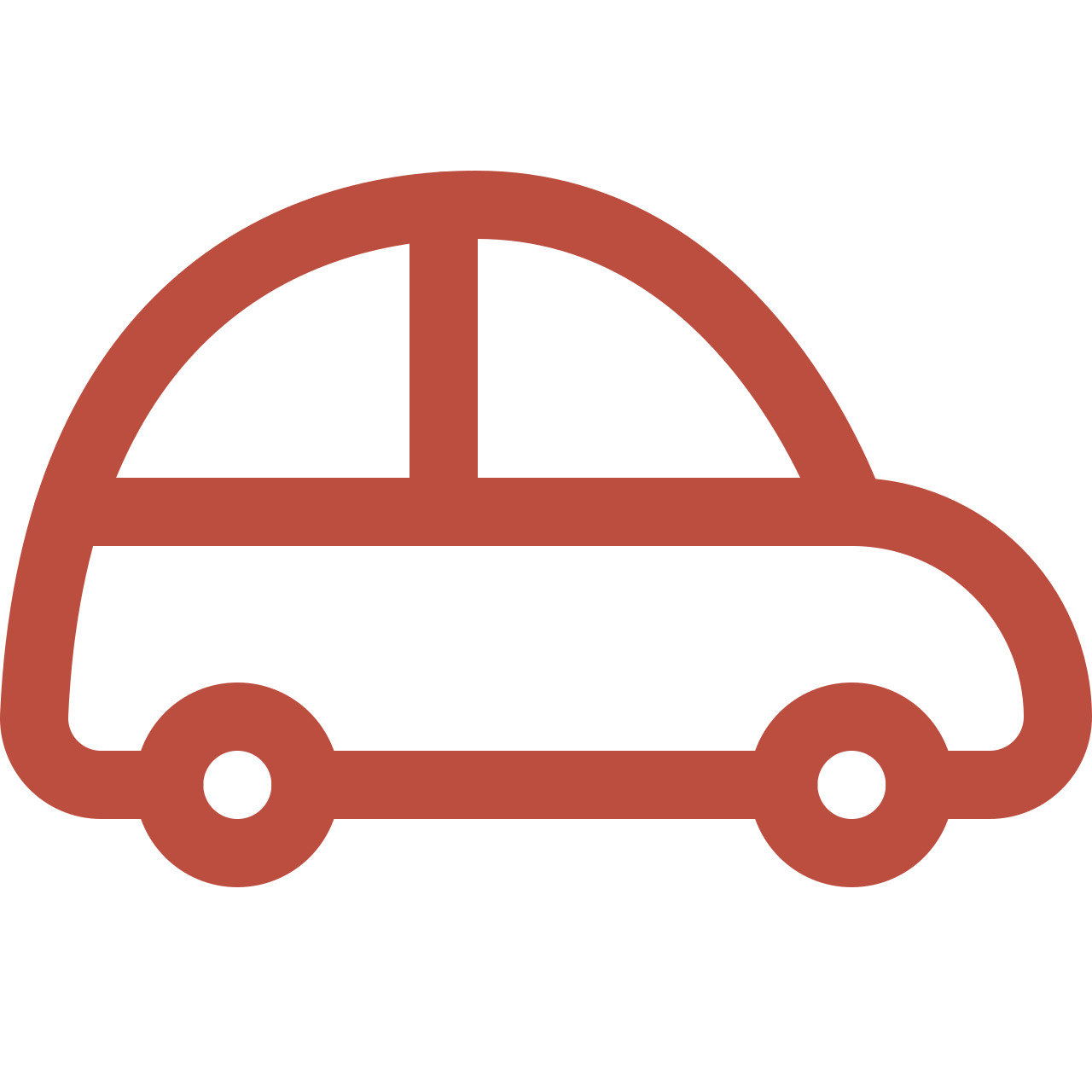 Average Commute Time to Toronto
Salem Heights is accessible via Highway 401 and the GO train and is 30 minutes from the city.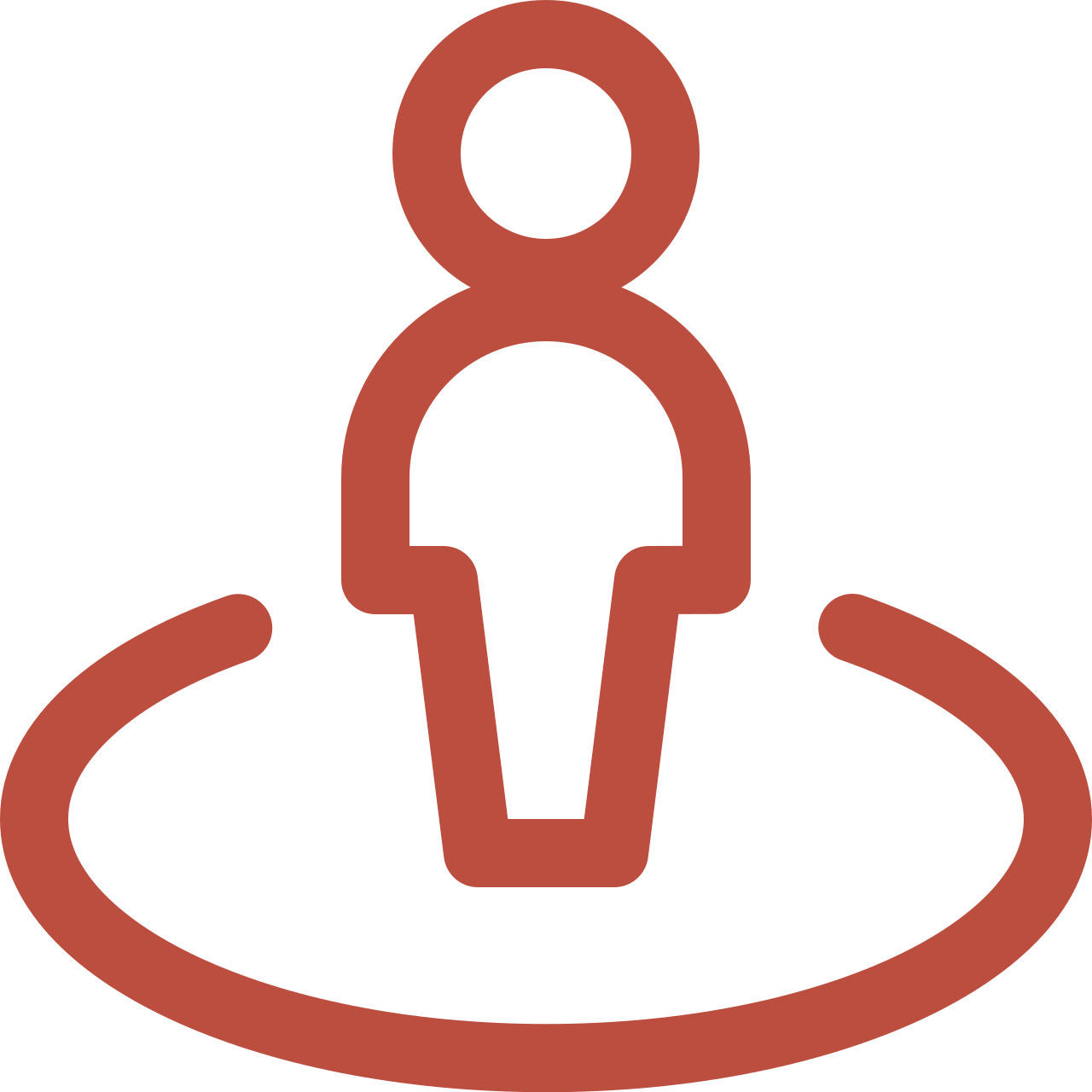 Lifestyle
Salem Heights is known for its parks, golf courses, and top-notch playgrounds and schools.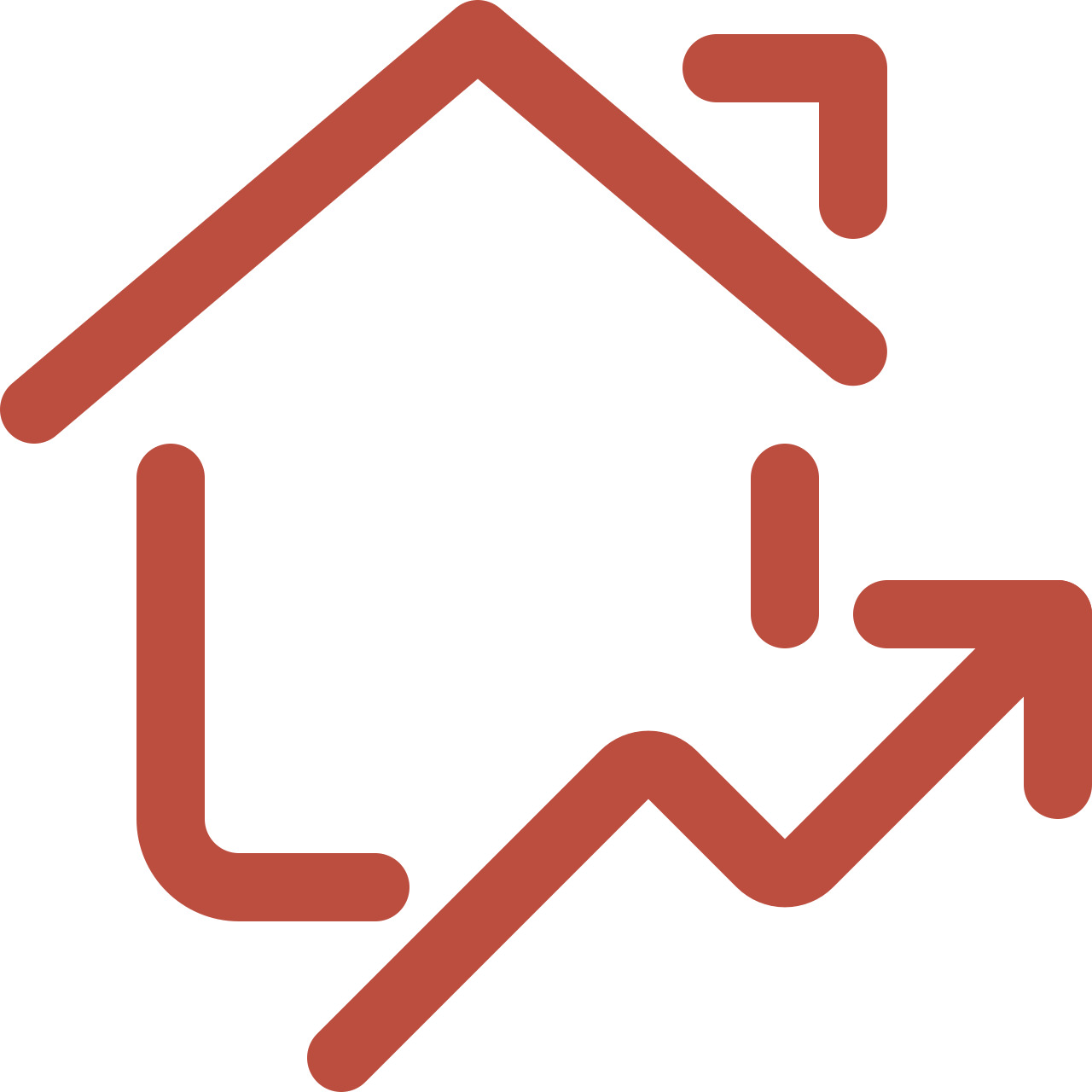 The Housing Market
Salem Heights features large three and four-bedroom detached homes and townhomes.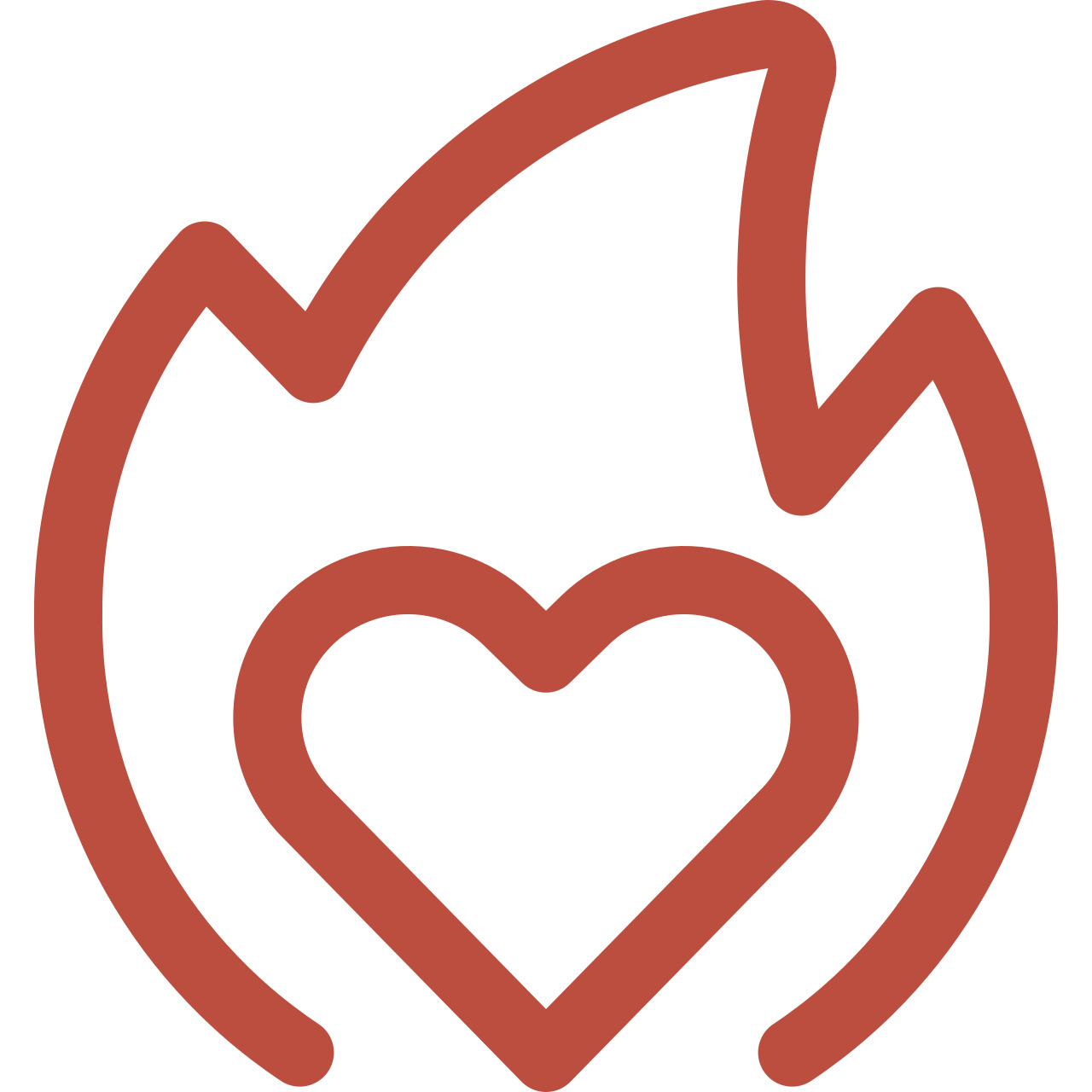 What You'll Love
You'll love child-friendly playgrounds and parks, renowned golf courses, and luxurious homes.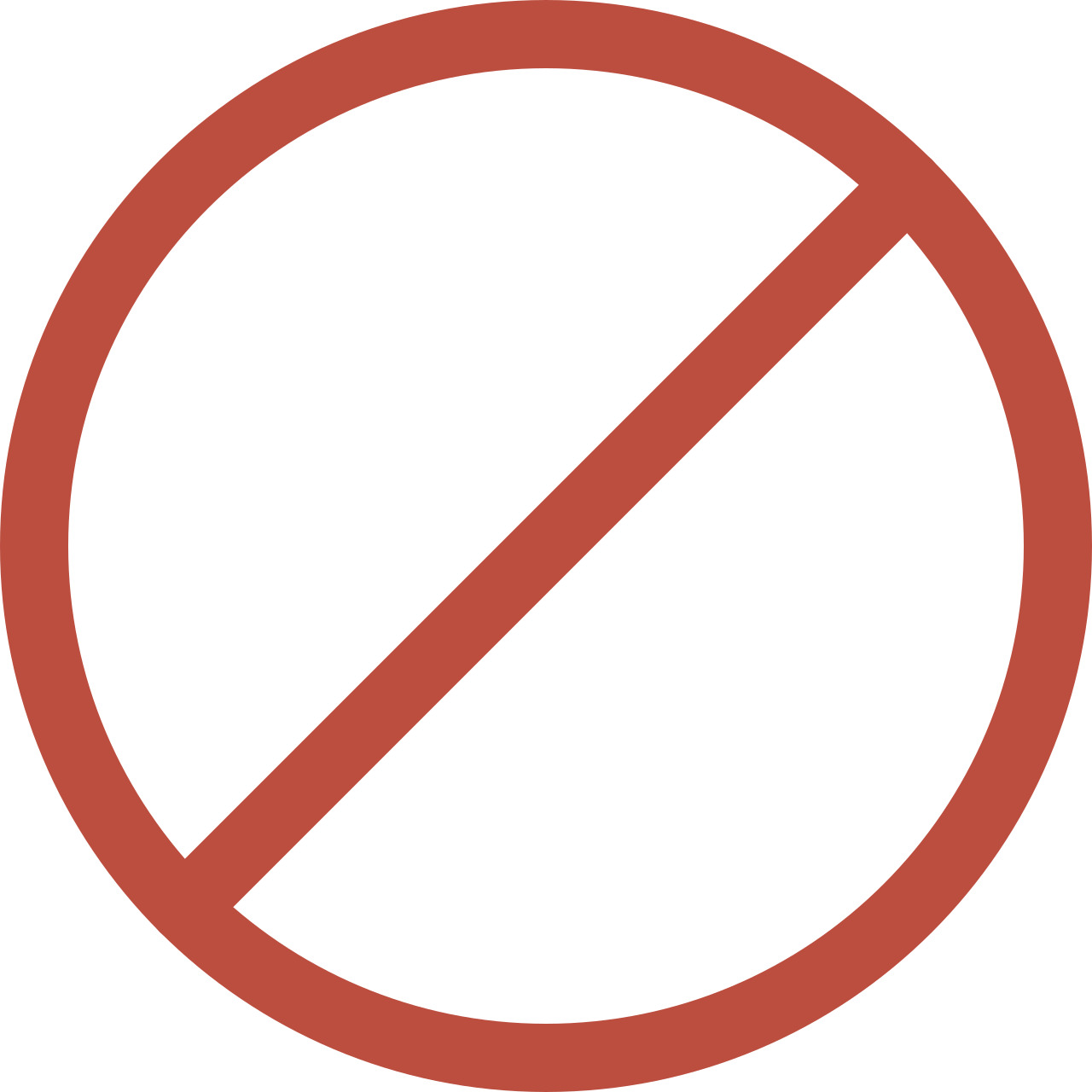 What Not To Expect
Don't expect large crowds of tourists or extravagant home prices.
Surrounded by parks, golf courses, and top-notch playgrounds and schools, Salem Heights is a picture-perfect neighbourhood in Ajax. It derives its name from Salem Road, which runs north to south through the community of homes. Offering more space and privacy than city-dwellers enjoy, Salem Heights offers homes with large backyards for backyard barbecues and swing sets.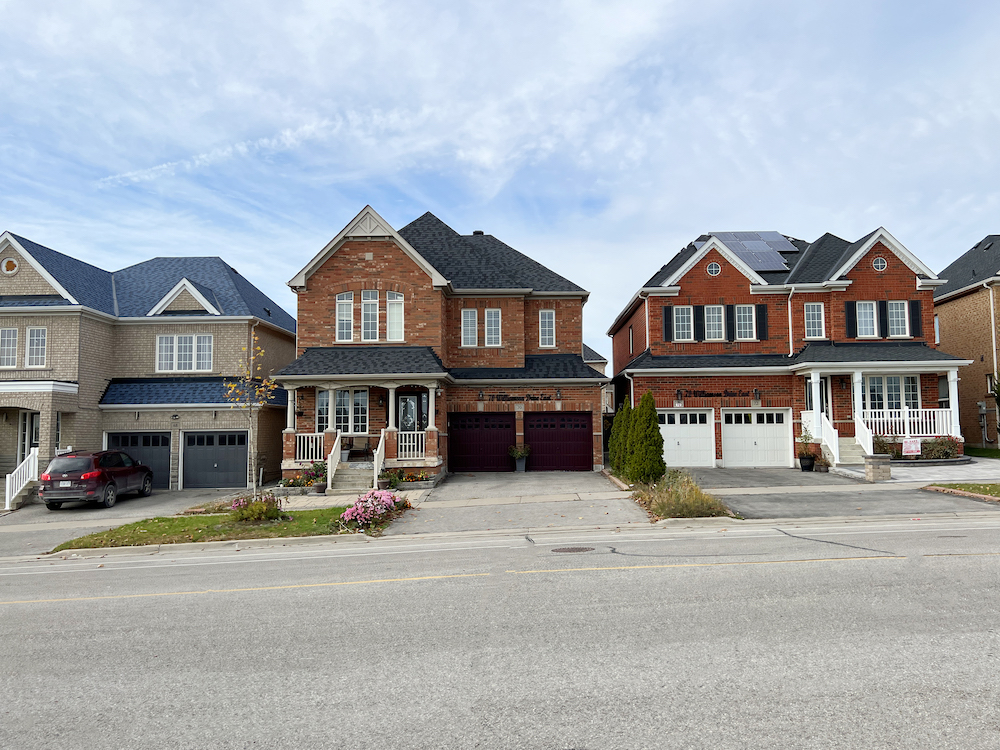 Salem Heights was originally a vacant land until the early 2000s when Tribute Homes began building a master community, notably the Imagination homes subdivision. Ajax has an expanse of undeveloped land and home development in the area continues in 2021. One such new home project is the aTowns townhouse development by Fieldgate Homes at the south end of Salem Road. These are beautiful, modern townhouses located in a thriving suburban community.
Most home-dwellers in Salem Heights are families with two or more kids, who thrive in the large outdoor spaces with playgrounds and parks scattered throughout and top-notch schools within walking distance.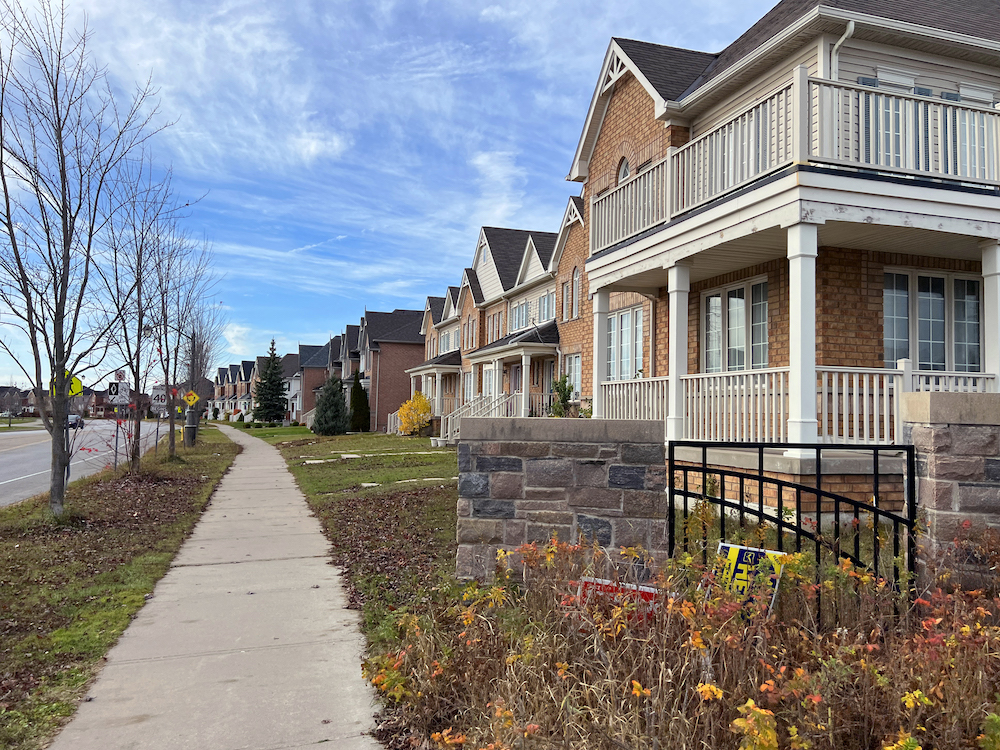 The Salem Heights community features homes with flawless Victorian brick architecture with exquisitely landscaped front lawns and include large three and four-bedroom detached homes and townhomes with single or double car garages.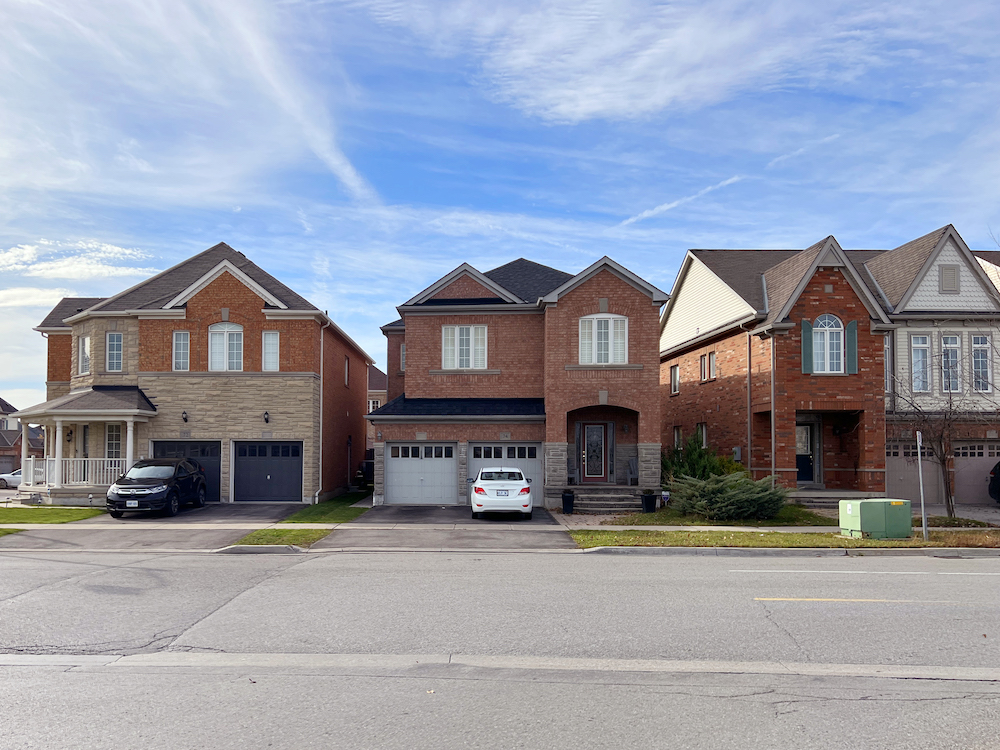 Things to Do in Salem Heights
For the avid golfer, Deer Creek Golf Course is a 27 hole elite public golf course situated just off Salem Road. The south course is a beautiful, picturesque course with rolling grass greens and small lakes making for a scenic day on the greens
After a long day on the course, golfers can kick back and choose from eight beers on tap at Jerry's Tap House, located on the grounds at Deer Creek.
Ajax artist, Geordie Lishman, wants to make sure that the residents of Salem Heights don't forget the humble beginnings of their community. His sculpture, called "Communitree", is situated at the Shell gas station at the corner of Taunton and Salem Roads. It is a testament to how a community can grow from an agricultural beginning to the vibrant, multicultural community it is today.
The sculpture was constructed at Lishman's home studio on Westney Road in Ajax in 2012 and was funded by Shell Canada Ltd. The sculpture is shaped in a plow-like form, which depicts the region's agricultural roots; as you move up from the base of the sculpture, you'll notice different faces from various ethnicities intrinsically woven into the art form.
Leishman's goal was to create an imaginative and innovative structure that is a metaphor for the past, present, and future of Ajax. This sculpture adds a touch of authenticity to what is already a charming neighbourhood.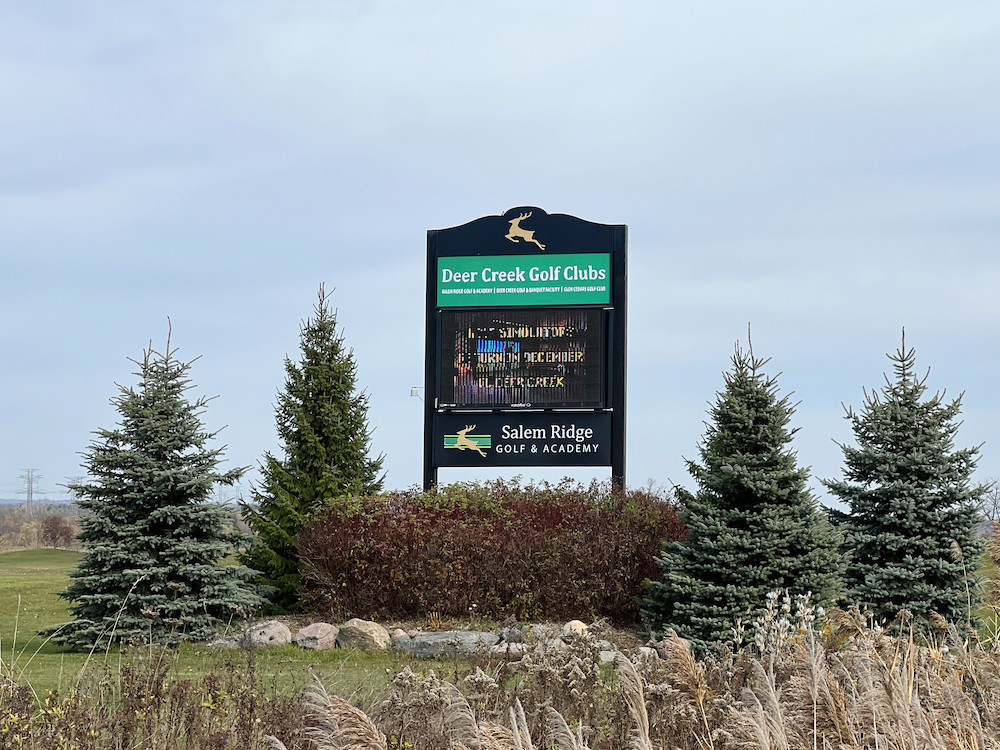 Somerset Plaza is a neighbourhood plaza conveniently located at Salem Road and Highway #4. This plaza features Shoppers Drug Mart, TD Canada Trust, an LCBO outlet, Metro food store, Shell gas station, Swiss Chalet, and other retail shops, which lets local residents run daily errands quickly and conveniently.
If you're looking to spend a day out at the mall, browsing the stores with friends, or maybe buying a new outfit for a special occasion, Harwood Shopping Centre is just 10 minutes away. This mall has all the big-box stores including Best Buy, Old Navy, and Real Canadian Superstore, and a variety of retail shops.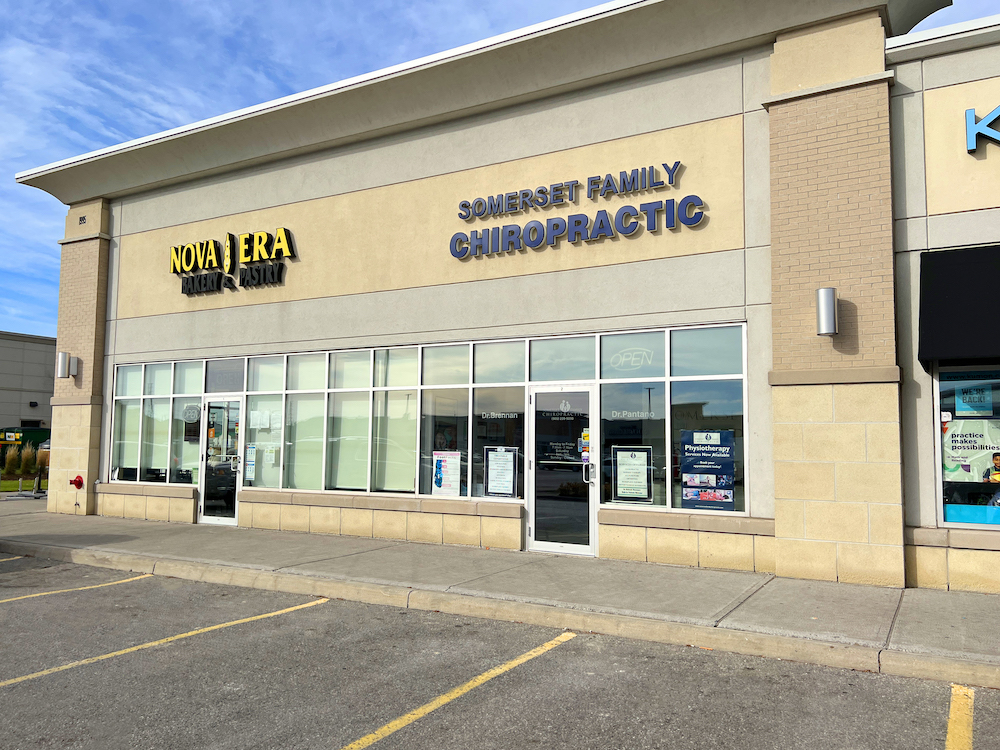 Coffee Culture is at the heart of Salem Heights. An upscale version of Tim Horton's, Coffee Culture is a favourite place for those looking to conduct business meetings. Featuring freshly ground coffee, sandwiches, salads, and baked goods, this coffee house is a neighbourhood hub for business people, young mothers with strollers, and high school friends.
Lechon Republik is a Filipino eatery offering takeout of traditional Filipino fare, including Chicken Adobo and deep-fried pork. The Google reviews rave about the food!

Other restaurants located near Salem Road include Mexico Lindo, which serves authentic Mexican food, including fish tacos and burritos. Rowdy Bird Juicy Chicken is family-owned and operated and vegetarians will love their plant-based version of their famous fried chicken sandwich.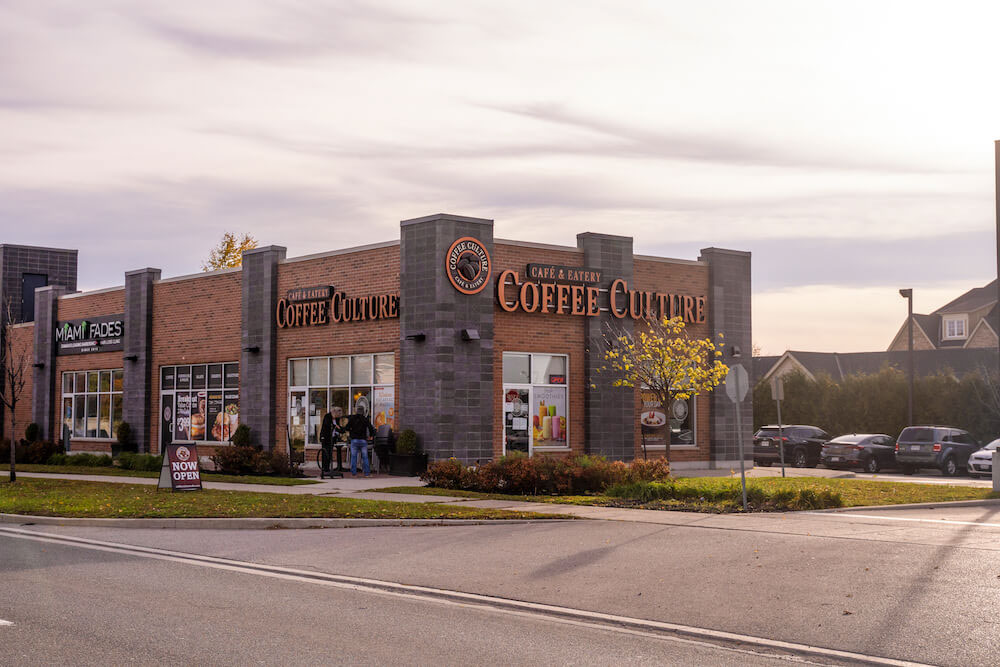 Salem Heights has an abundance of parks and playgrounds, which appeals to the suburban families who call this community home, including 14 parks and 11 playgrounds, like Imagination Park, Romeo Park, and Carberry Park, among others.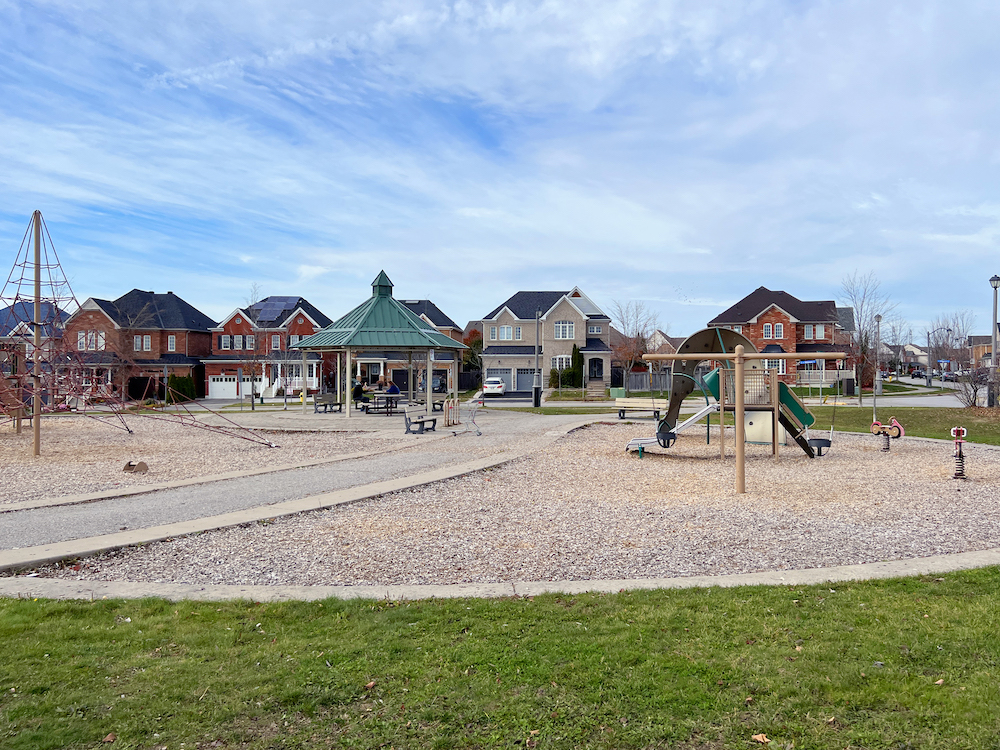 Kids and parents alike will enjoy attending the Audley Recreation Center. An ultra-modern and up-to-date community centre, it features fitness classes, a six-lane, 25-meter indoor lap pool, a leisure pool with therapy jets, change rooms, and a preschool room. There are group fitness classes, where you can perform yoga stretches or high-intensity aerobics, and there are also preschool and kindergarten programs. Youth drop-in basketball encourages teens to shoot hoops with old friends and meet new friends on the court.
Teens will also be entertained in the new-fangled skateboard park and younger children can enjoy the splash pad and playground. The playground is world-class fun and is meant to entertain and inspire kids! It includes saucer swings, paddle racers, zip lines, a slide, a body roller, and other apparatus designed to bring out the inner gymnast in your child.
Just north of the recreation center is the Ajax SportsPlex, situated at Taunton and Audley Roads. SportsPlex rolled out an impressive two baseball diamonds and four softball diamonds and most notably, hosted the baseball and softball competitions at the 2015 Pan American Games.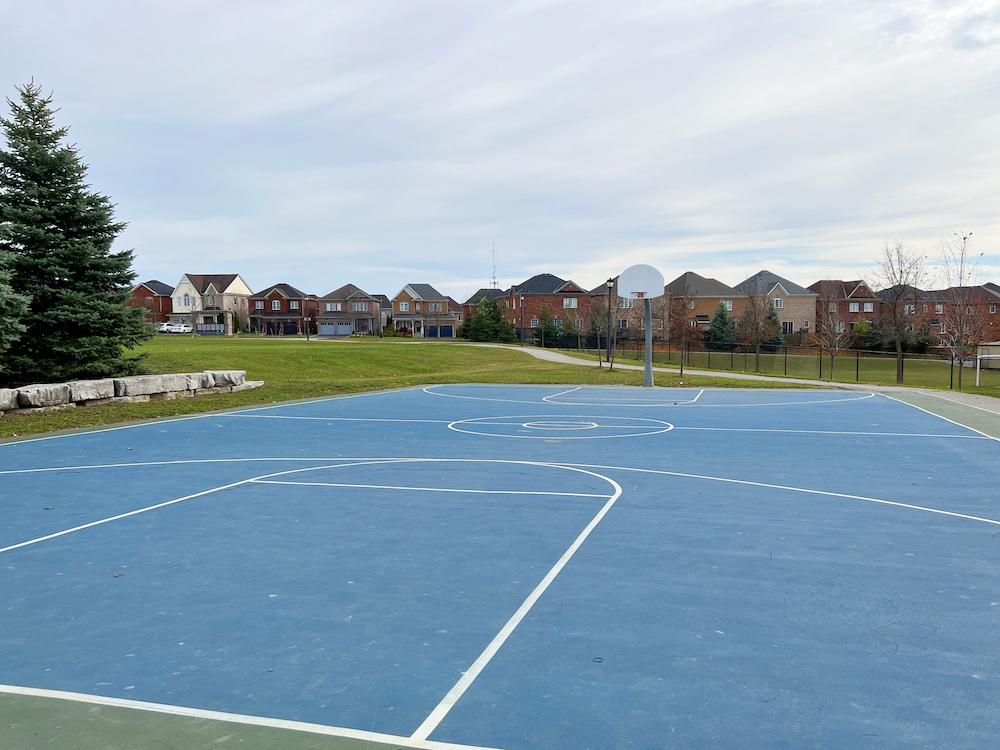 Salem Heights is bordered by Harwood Avenue to the west and Audley Road to the east. This community is easily accessible from all the surrounding highways, including Highways 407, 7, and 401, and for commuters on the run, the Ajax GO train station is situated just south of the community at the bottom of Westney Road.
Three bus lines stop near the Salem Heights neighbourhood, including the Ajax Station bus line, which will take commuters directly to the Ajax GO Station. Bus stops are conveniently situated throughout the neighbourhood, and high school kids can hop on a bus to join friends at the mall or travel to school.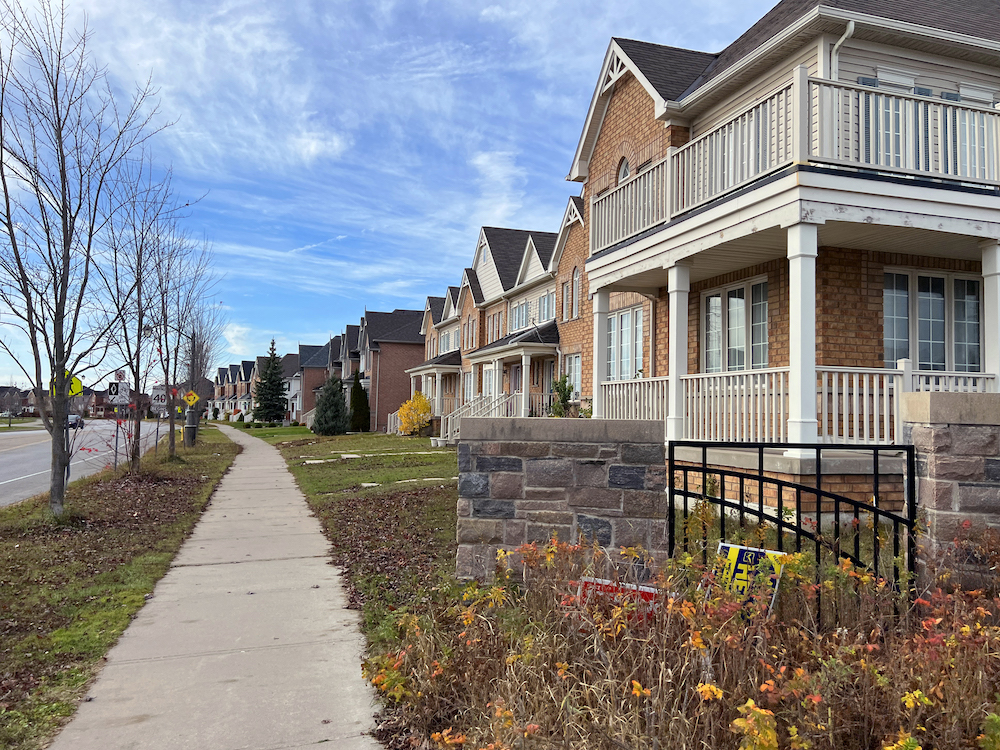 Picture-Perfect Community
If you're seeking a newer build home in a family-friendly community where you can grow your family, Salem Heights may be just what you're looking for. With child-friendly playgrounds and parks, renowned golf courses, and luxurious homes, Salem Heights is sure to meet the expectations of every member of the family, from the youngest to the oldest. It's a community that has been expertly designed to encourage families to flourish and all this within a half-hour of downtown Toronto!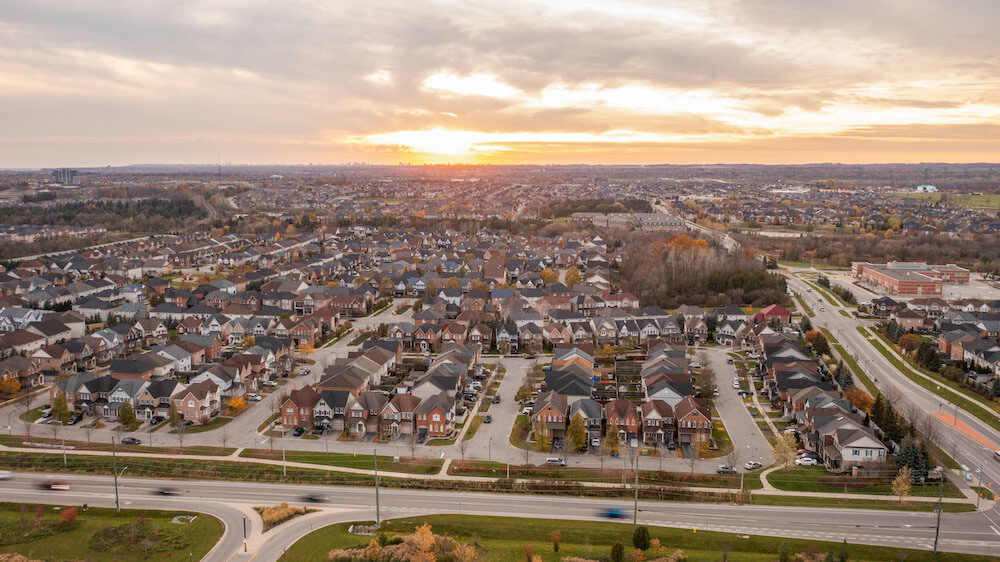 Frequently Asked Questions
What is Salem Heights, Ajax, known for?
Salem Heights is a family-friendly community. The neighbourhood boasts a wide array of parks and playgrounds, and two renowned golf courses are minutes away from the Salem Heights community. Salem Heights is home to a top-notch recreation center. The Ajax Sportsplex is also situated in this neighbourhood and hosted the 2015 Pan American Games.
Why is it called Salem Heights?
Salem Heights is named after Salem Road, which runs through the community of homes from north to south.