Cabbagetown, Toronto Neighbourhood Guide: Victorian Homes In A Historic Setting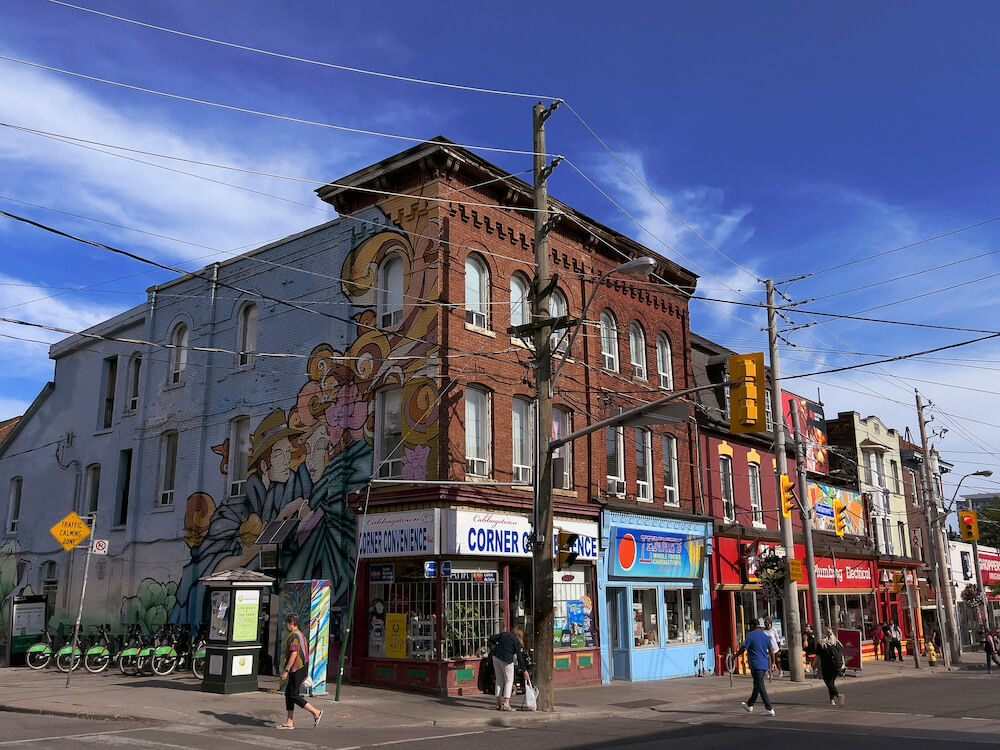 Neighbourhood At a Glance: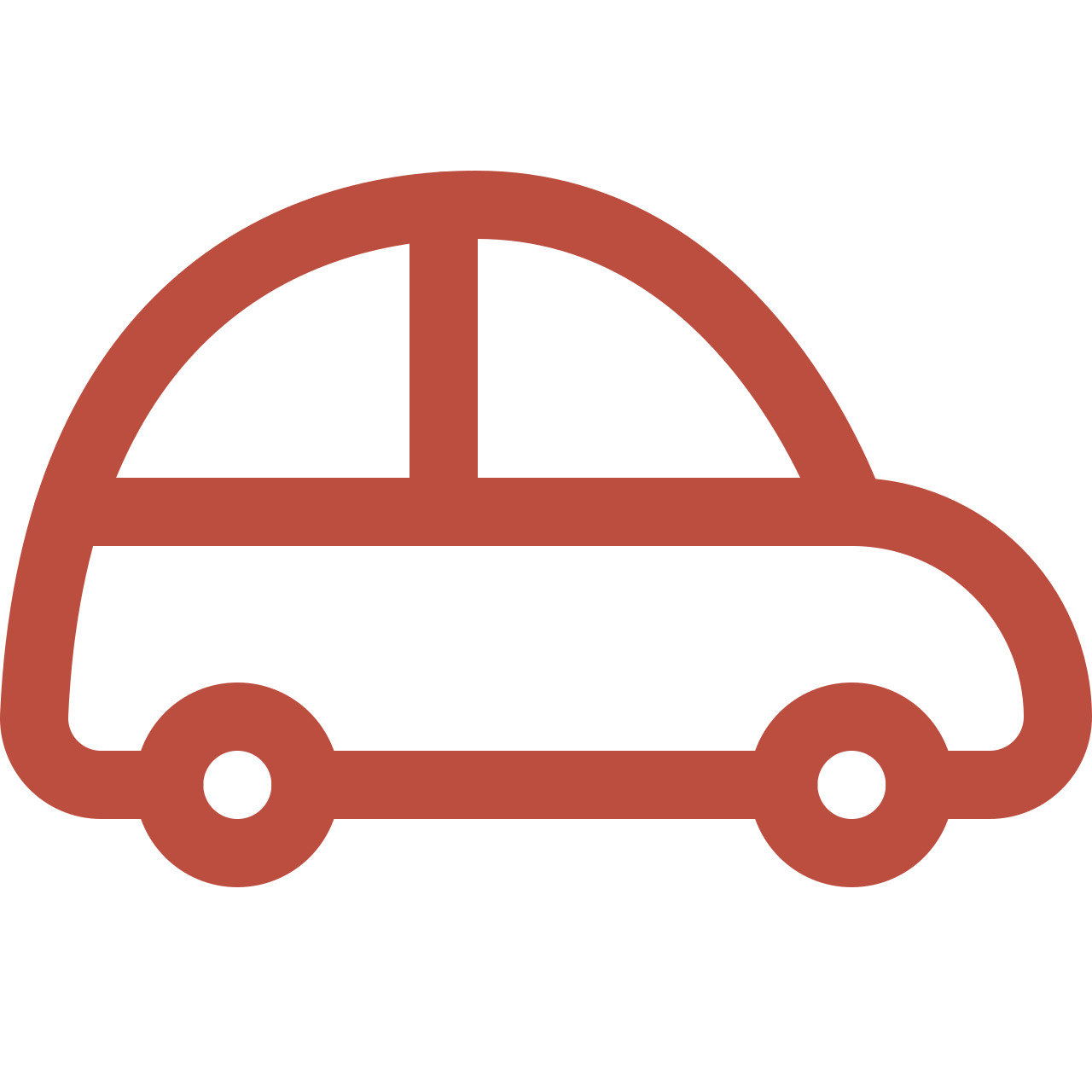 Average Commute Time
Union Station can be reached in 20 minutes by car.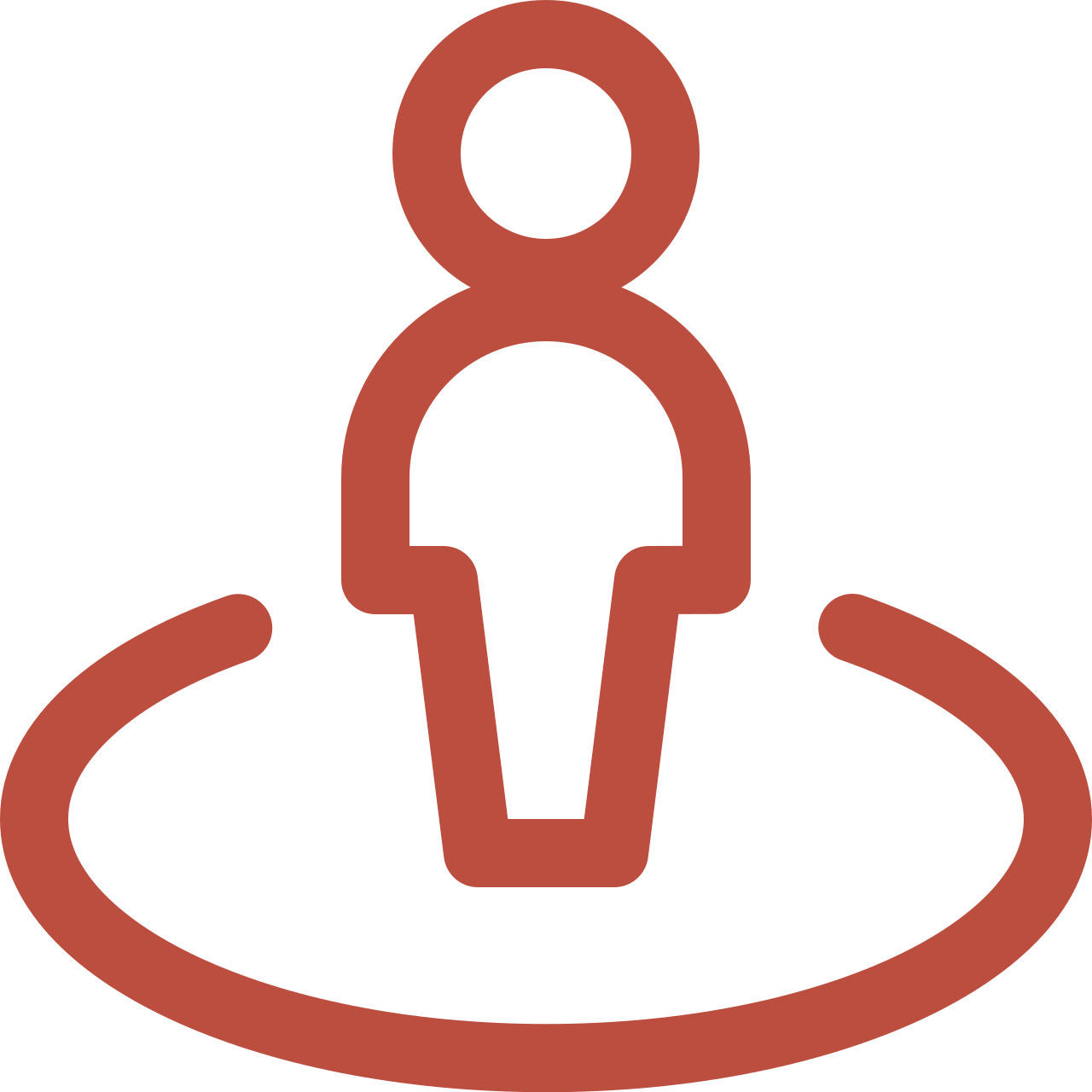 Lifestyle
A good balance of entertainment, nightlife, shopping, and dining.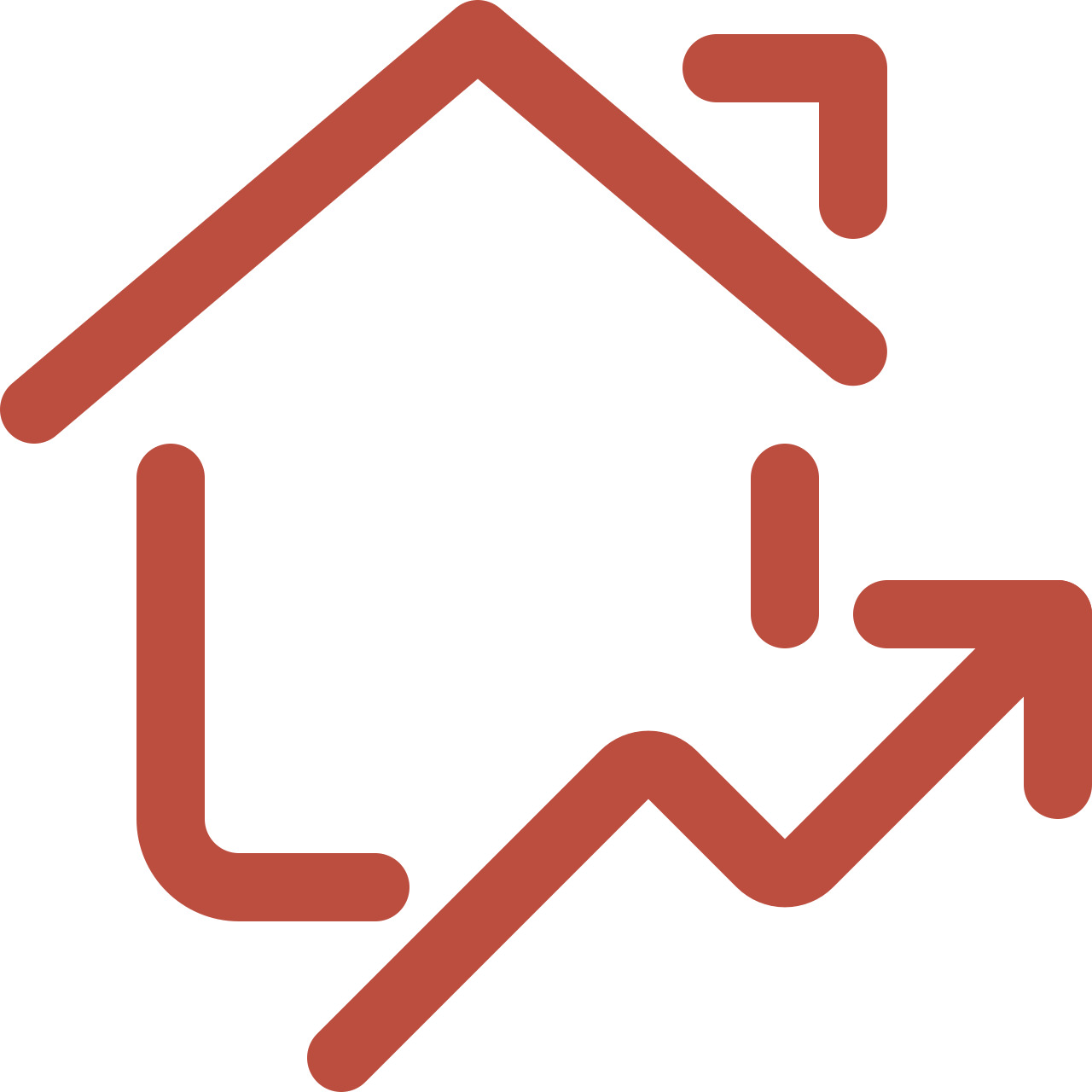 The Housing Market
The largest contiguous area of preserved Victorian housing in North America.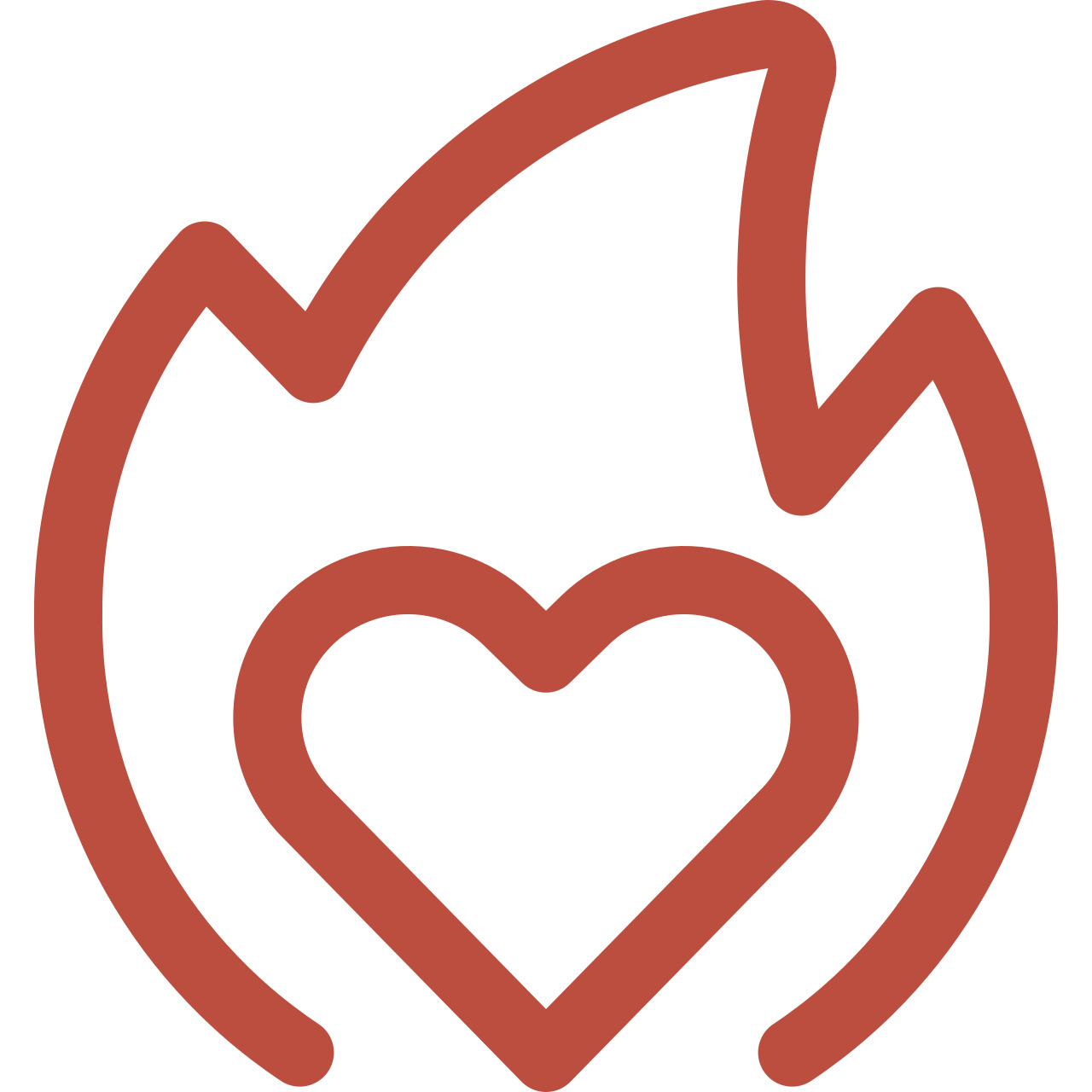 What You'll Love
You'll love shopping for antiques and dining at Cabbagetown's eateries.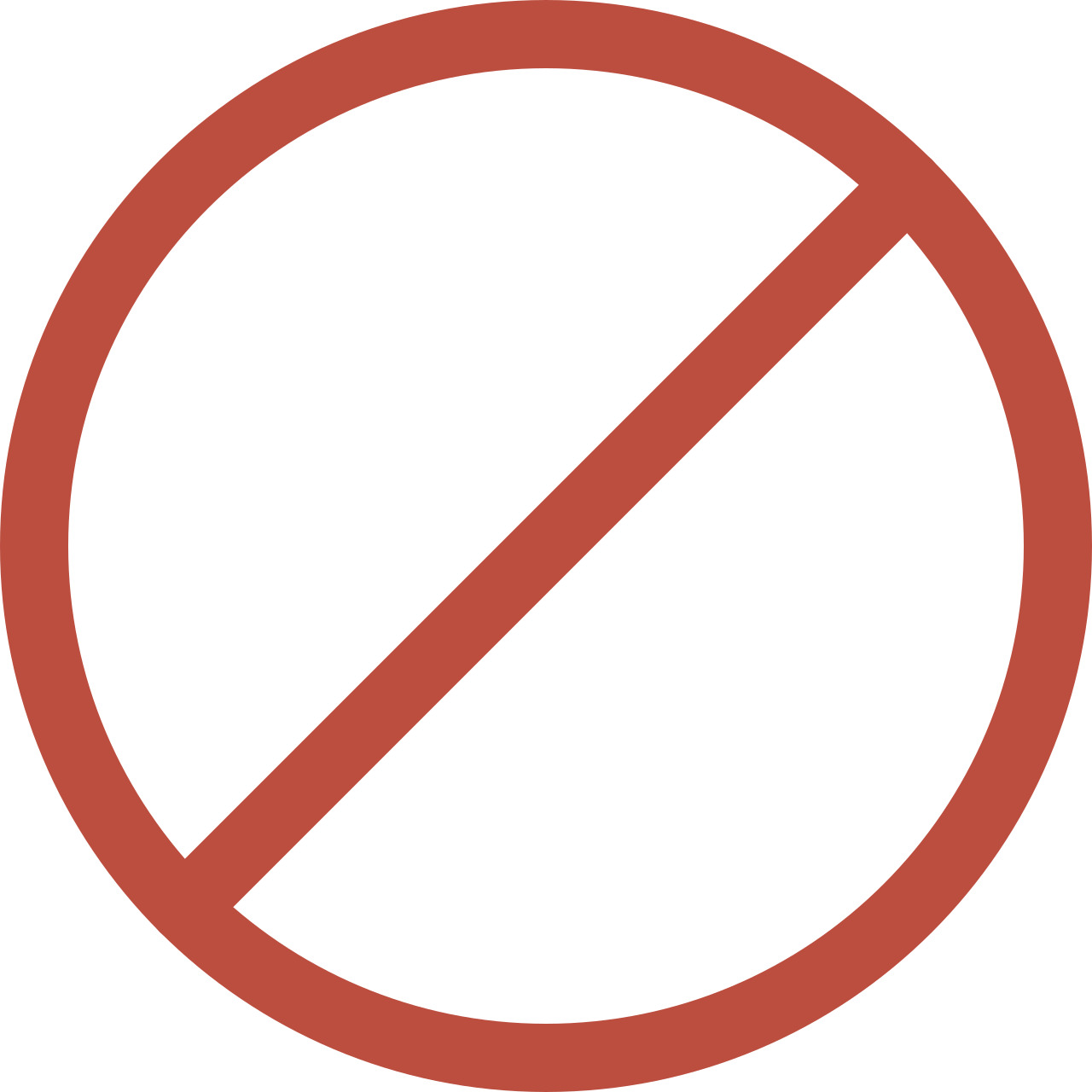 What Not To Expect
Don't expect the highrise buildings you'll find downtown.

Named after poor Irish immigrants who planted cabbages in their front yards to survive, Cabbagetown is a diverse neighbourhood in central Toronto. Cabbagetown is bordered by Wellesley Street to the north, Shuter and Gerrard Streets to the south, Sherbourne Street to the west and Riverdale Park to the east. This neighbourhood offers unique shopping, dining, and nightlife set in a backdrop of Victorian-era architecture.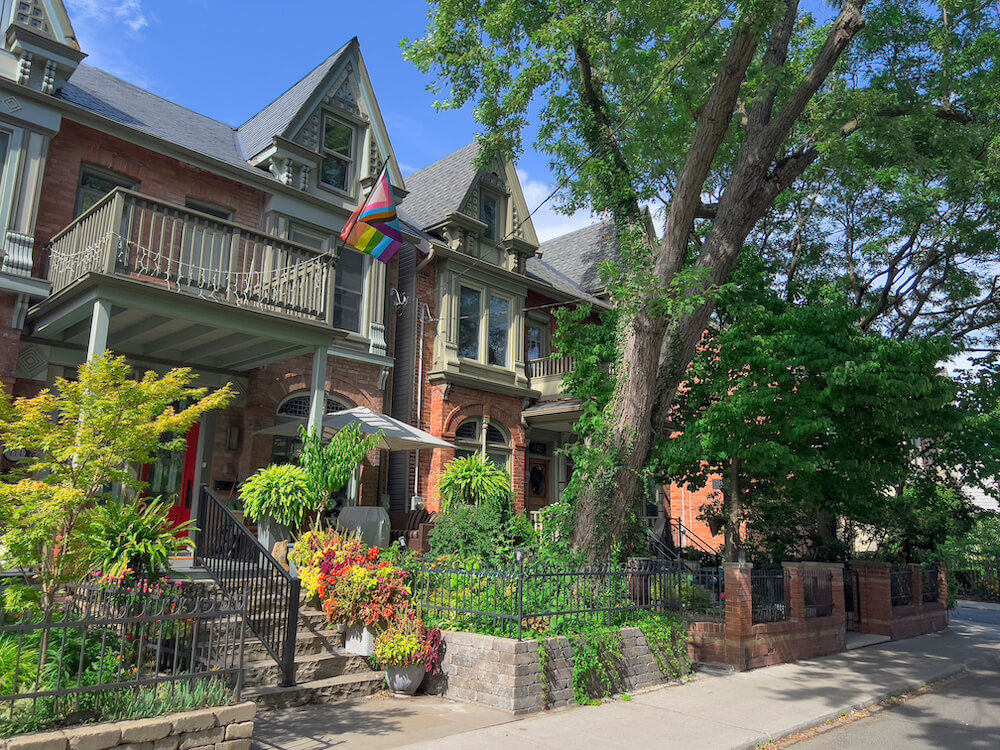 The Irish settlers who fled the famine in their home country arrived in the Cabbagetown district in the 1840s. It is said that these settlers were so poor that they planted cabbages in their front yards to survive. The wealthy British residents in the area were offended by this and began referring to the district as "Cabbagetown."
This area gradually began to decline, and in the 1970s and 1980s, a large collection of Victorian-era housing remained that was slowly deteriorating. At this time, a section of the neighbourhood was developed into the Regent Park Housing Development.
Toronto citizens who saw the potential in this plethora of homes assisted in the renovation of the historic neighbourhood and the area was slowly revitalized. Much of this area has been designated a Heritage Conservation District to ensure that the historic surroundings are preserved.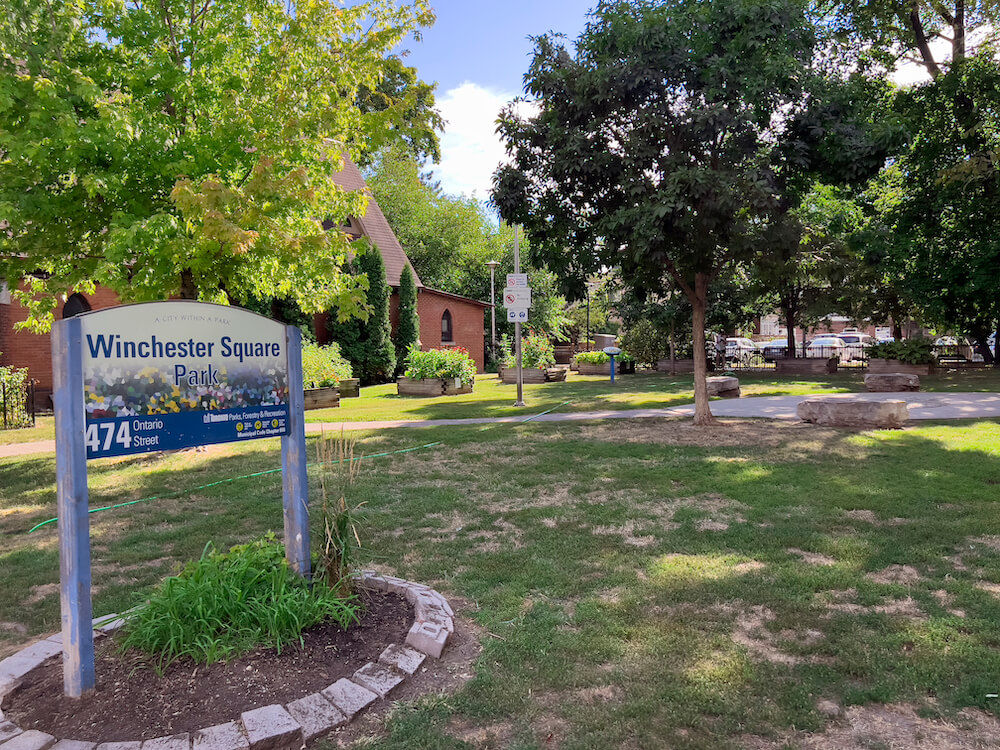 Cabbagetown is like a small village within a larger city. A mixed-income neighbourhood, the architecture includes tiny worker cottages intermingled with luxurious homes and coach houses. According to the Cabbagetown Preservation Association, it is "the largest continuous area of preserved Victorian housing in all of North America."
Most of the homes here, surrounded by large mature trees and beautifully landscaped yards, were built between 1860 and 1895. Many of these homes were constructed in the Gothic Revival and Bay-and-Cable styles with steep pointed roofs and embellished with wooden trim. The Second Empire style is also popular, featuring mansard roofs and dormer windows. Homeowners must follow strict regulations when it comes to renovating these Victorian-era houses.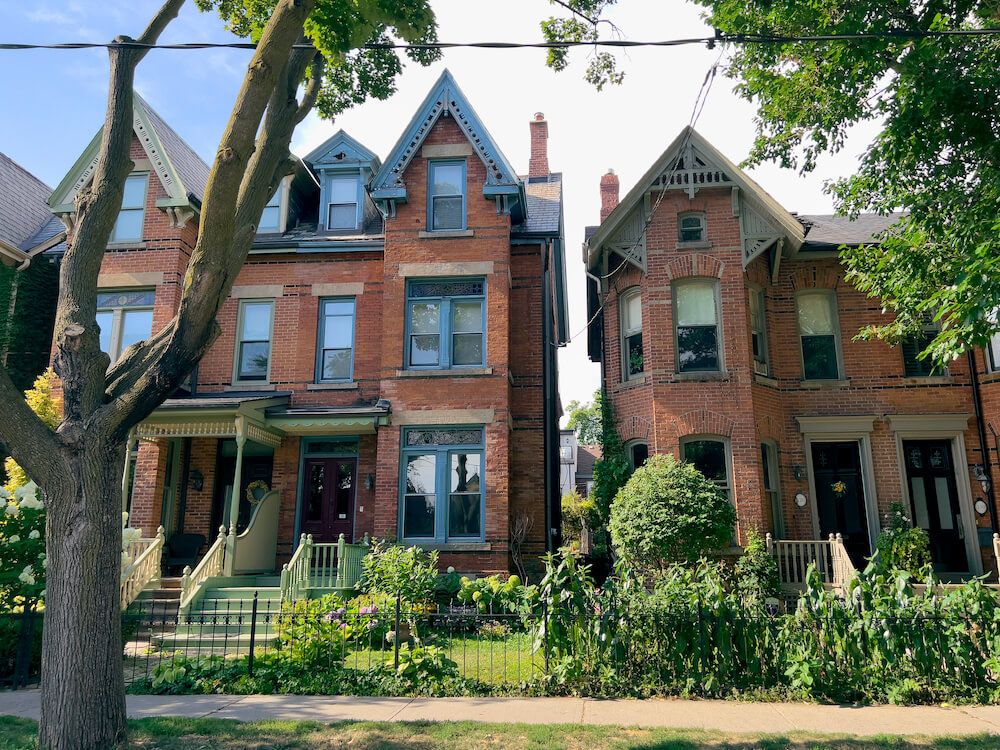 Things to Do in Cabbagetown
The Phoenix on Sherbourne Street is an iconic entertainment complex featuring concerts and theatre. The main room has one of the largest dance floors in the city, featuring five distinct bars. Dance at theme nights featuring the band Dwayne Gretzky's live recordings of their concerts at The Phoenix.
The concert venue features progressive acts like Subtronics, Inhaler and Cancer Bats. Comedians are also popular performers at this venue, as well as rising pop stars.
Fostering a community spirit, the Cabbagetown Festival is an annual event that attracts both locals and out-of-towners. The area becomes alive with arts and crafts vendors, a restaurant and pub crawl, a wine route, walking tours of historic homes, and yard sales. This weekend-long festival has a lively street fair and also entertains visitors with the Riverdale Farm Fall Harvest Festival. Around the same time, the Cabbagetown Short Video and Film Festival premieres videos from seasoned filmmakers and those just starting out.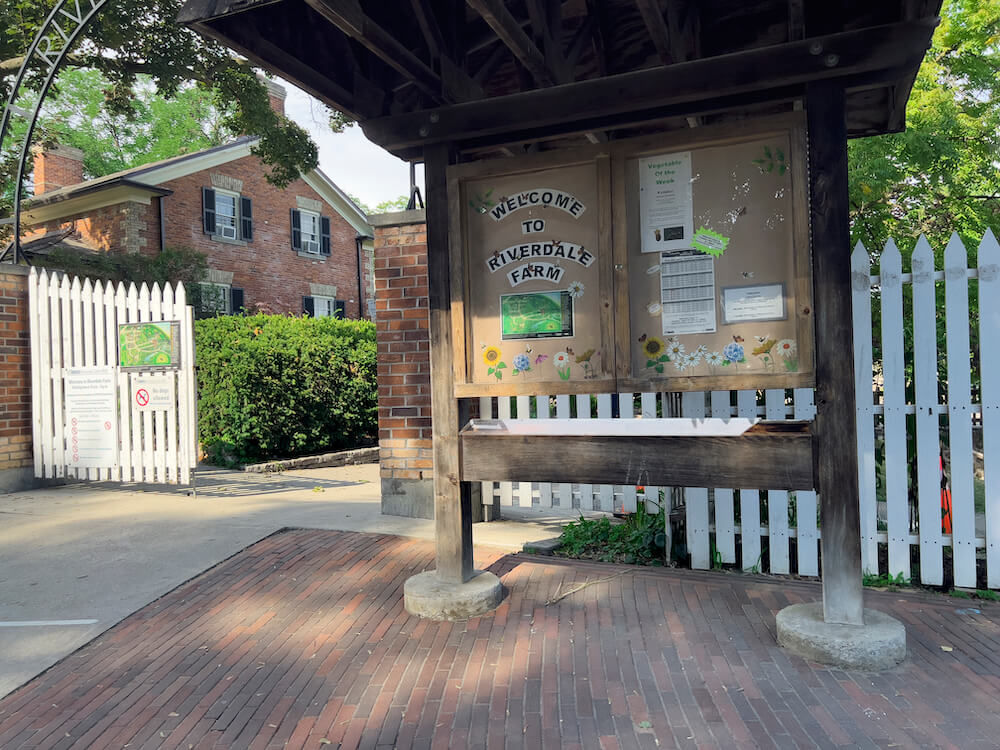 The old Cabbagetown shopping district on Parliament Street has a plethora of specialty shops and restaurants. The nearby Carlton Street shopping district is also a popular spot for browsing. Gerrard Street, Sherbourne Street and Wellesley Avenue also feature a myriad of shops and restaurants.
A wide assortment of antique shops complements the historic Victorian homes here. Sourced and Salvaged features old-world furnishings and memorabilia that have been revitalized by the owner. You'll find industrial and vintage furnishings, candles, and home goods that have been "sourced and salvaged" by the owner.
In the heart of Cabbagetown, Spruce on Parliament Street features candles and home decor, pantry items, and kitchenware, in addition to stylish vintage furniture and art. This eclectic assortment of goods offers shoppers a smorgasbord of possibilities for enhancing their homes.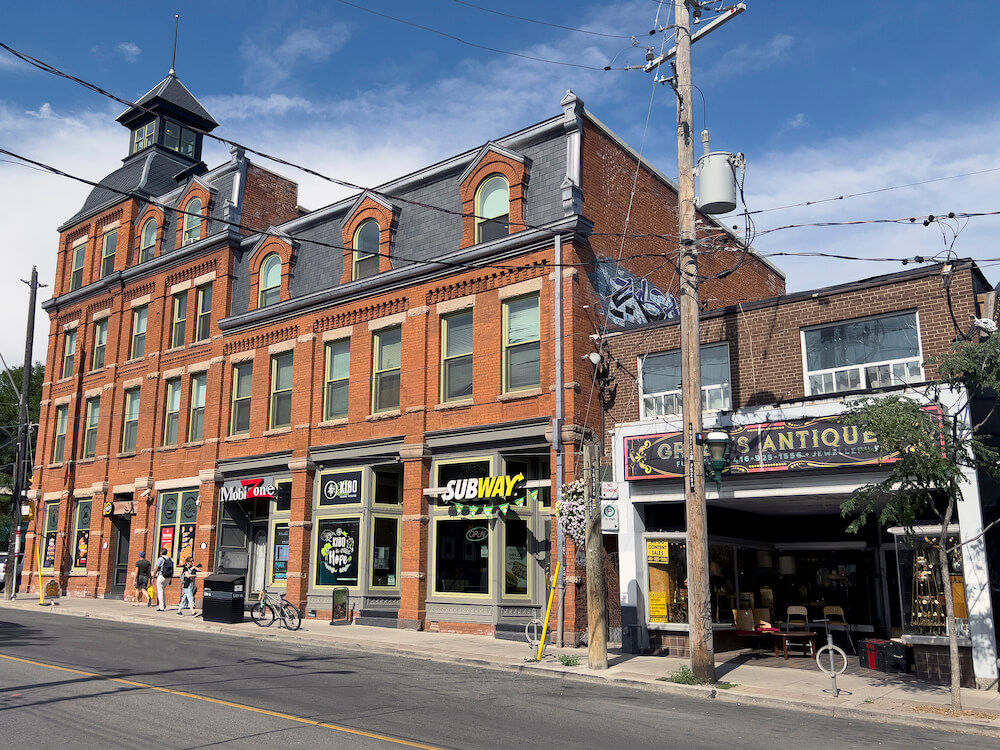 The neighbourhood features many unique bars, bistros, cafés, and restaurants. The House on Parliament offers a sumptuous weekend brunch. Its laid-back decor and patio invite patrons to relax with a house lager. Pear Tree Restaurant, also on Parliament Street, is a cozy spot featuring a fireplace and backyard patio. This charming eatery is decorated with bright floral wallpaper and brick walls for a spring-like ambiance.
If you're looking for unusual pizza combinations, including gluten-free and vegan options, Salt and Tobacco is a charming pizzeria on Parliament Street. These are but a few of the assorted dining options in fascinating Cabbagetown.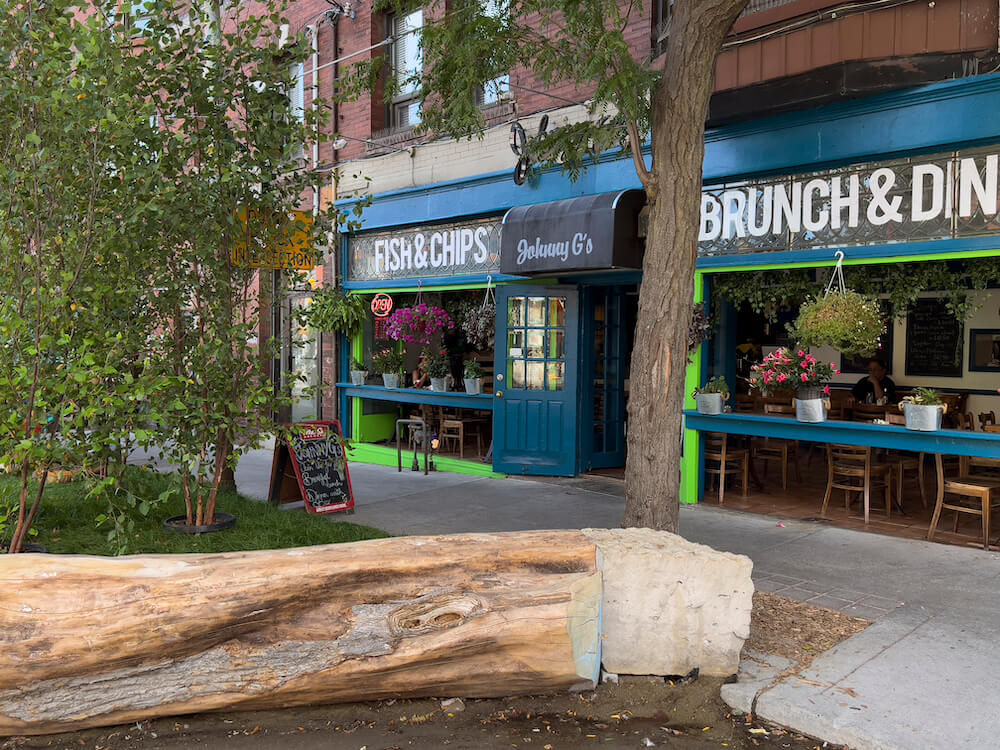 Riverdale Park is located on Cabbagetown's eastern border. A vibrant hub, it features Riverdale Farm, which depicts a 19th-century Victorian farm with live farm animals including horses, cows, pigs, sheep, goats, chickens, and more. A small amusement park can be found here during the summer months. This three-hectare farm also features craft programs in the Meeting House. The whole family will enjoy the scenic grounds, which include flower, vegetable, and herb gardens, as well as wooded areas and ponds. The park is also a popular tobogganing spot and features an ice rink and sports fields.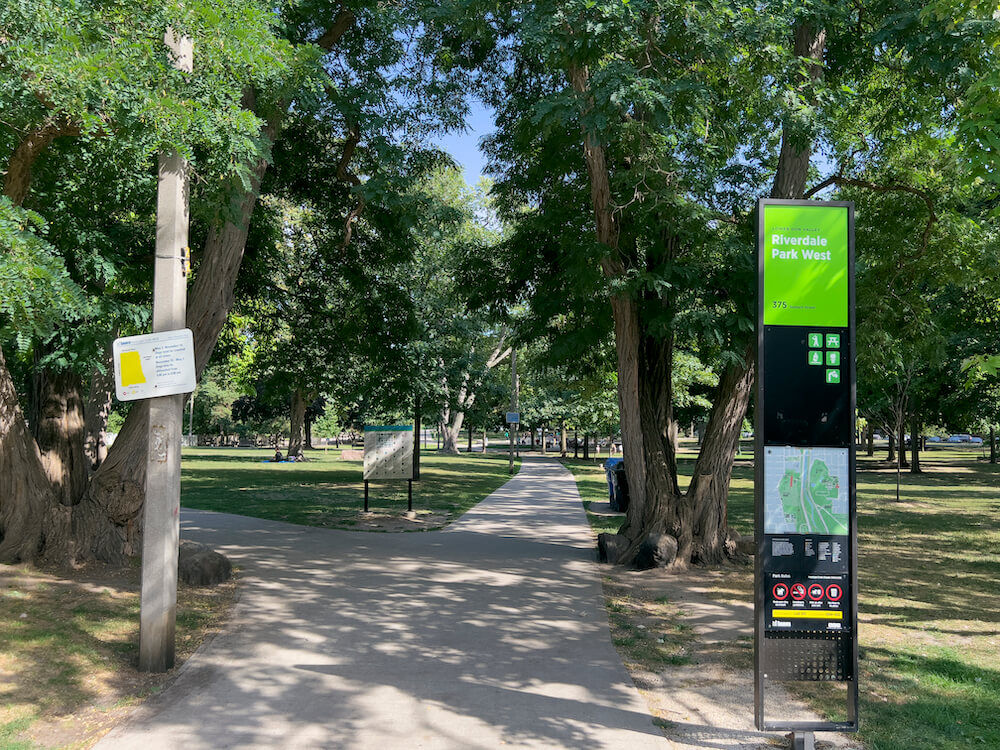 For outdoor enthusiasts, Riverdale Park has an expanse of sports fields, an ice rink and the nearby lower Don Recreational Trail. Other trails of Toronto's ravine system can also be accessed from the park where walkers, joggers, and cyclists enjoy outdoor activity surrounded by the beautiful ravine.
If you're hiking in the park, don't forget to drop by Park Snacks, a quaint and cozy café located across from Riverdale Farm. Here, you can enjoy burgers and hotdogs with a variety of toppings or lemonade and milkshakes, coffee, and ice cream.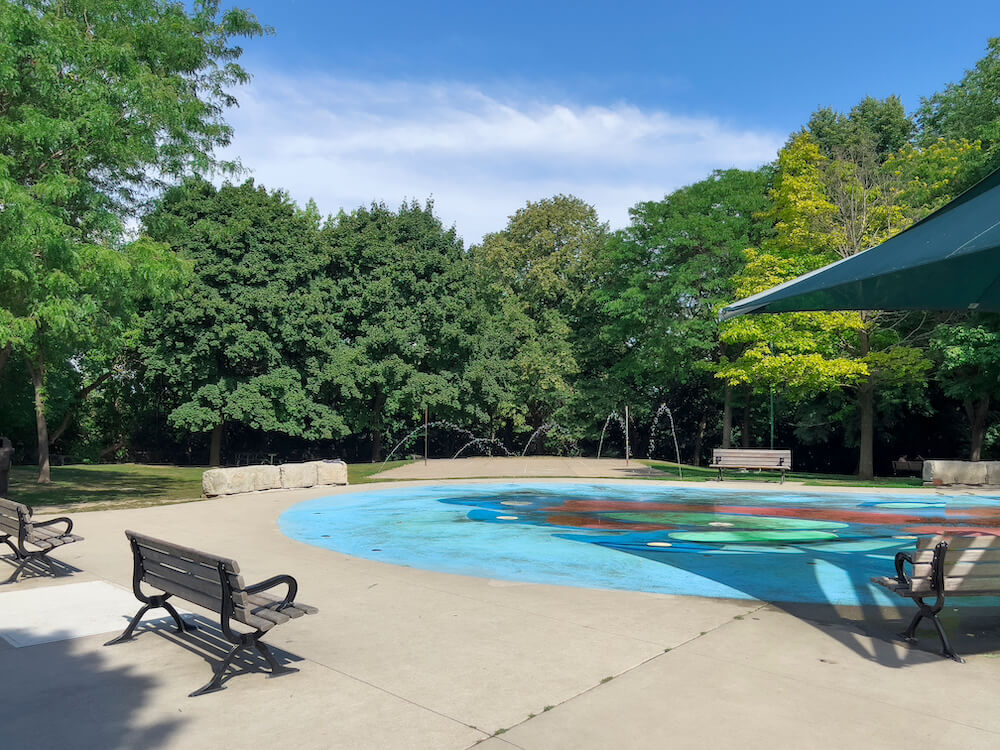 This neighbourhood offers easy access to surrounding communities with the Don Valley Parkway a five-minute drive away. Downtown Toronto's Financial District and entertainment venues are about a 10-minute drive. The streetcars on Sherbourne and Parliament Streets connect with stations on the subway line, offering commuters convenient access to outlying communities.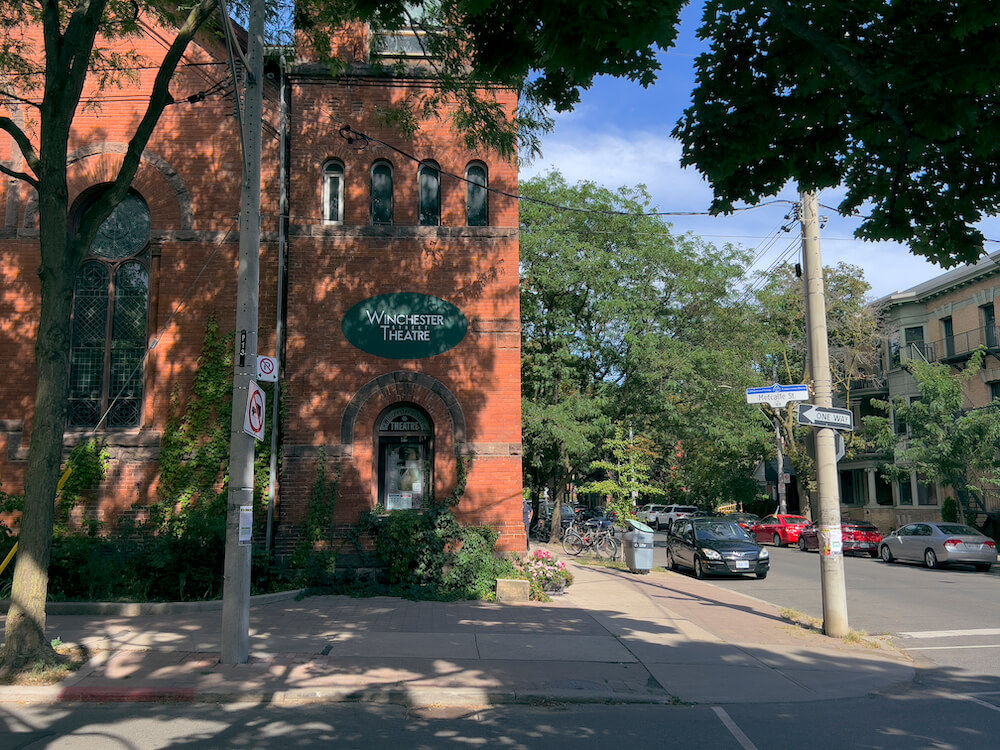 Cabbagetown is a charming village-like hamlet in central Toronto. This mixed-income neighbourhood features the largest contiguous collection of Victorian homes in North America. These fascinating homes are surrounded by cultural landmarks like Riverdale Farm and the entertainment venue The Phoenix. From shopping for antiques to enjoying a meal at one of Cabbagetown's exceptional eateries, this neighbourhood is worth exploring on a summer's day.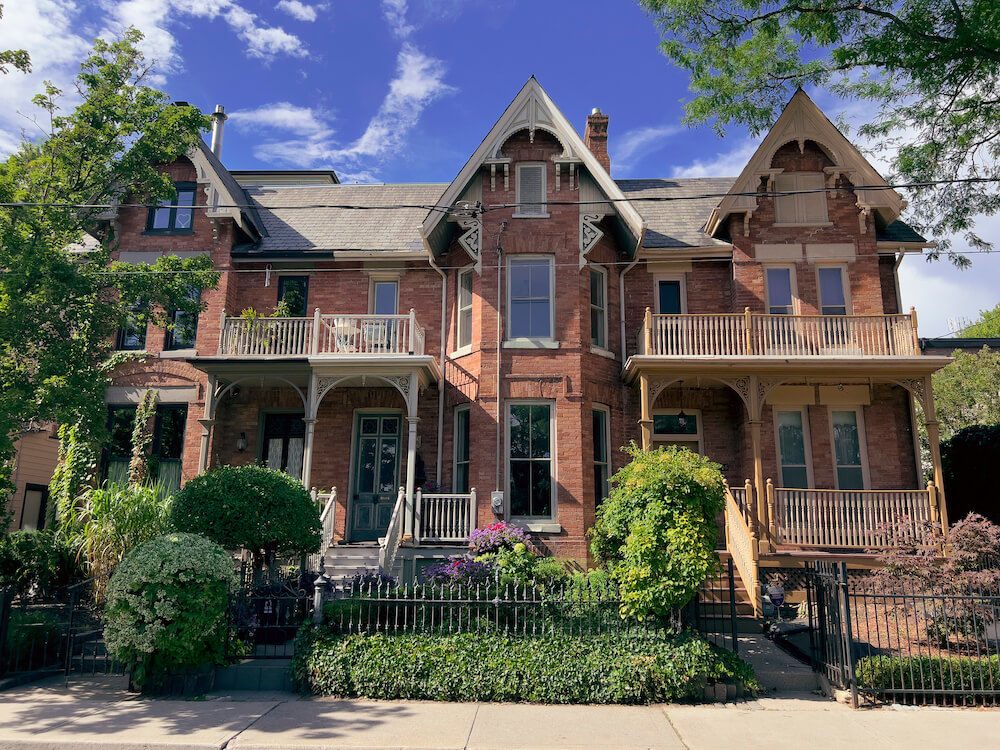 Frequently Asked Questions
What is Cabbagetown known for?
Cabbagetown has the largest contiguous collection of Victorian homes in North America.
Why is it called Cabbagetown, Toronto?
Cabbagetown gets its name from Irish settlers, who were so poor that they planted cabbages in their front yards to survive.