What Homes Under $1 Million Look Like Across the GTA
Wahi combed listings in five regions (Durham, Halton, Peel, Toronto, and York) to see what's on the market around the GTA for homebuyers sticking to a six-figure budget.

By Josh Sherman | 7 minute read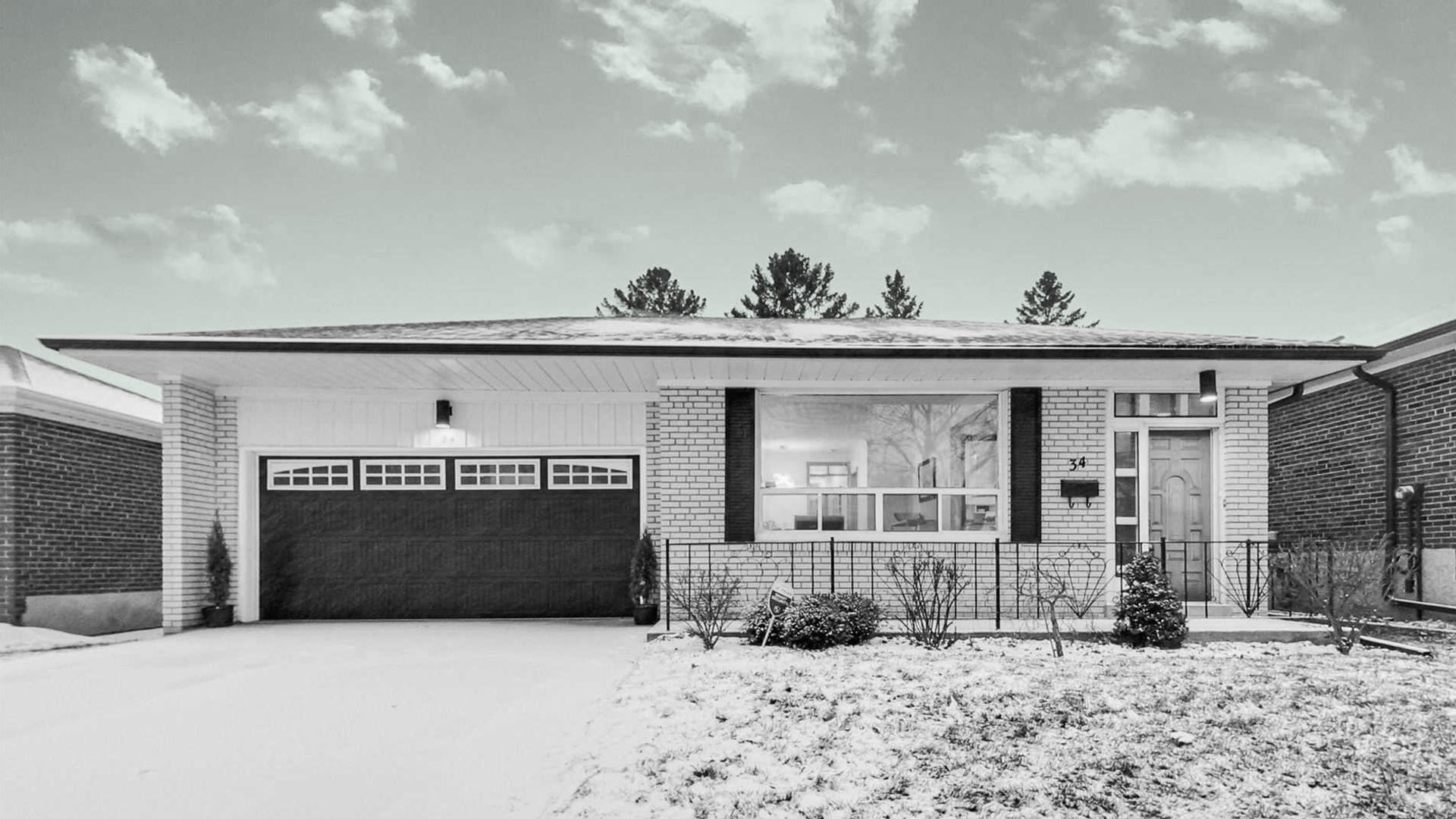 This nicely preserved bungalow in Scarborough is just one example of what kind of property is on the market for less than $1 million in the GTA.
Real estate in the Greater Toronto Area isn't cheap. The national housing market may be cooling and hammering down prices across the country — but affordability remains a concern for many, especially in the expensive Toronto region. 
The average price of a detached home in the City of Toronto remains about $1.5 million, and overall, GTA home prices are still above pre-pandemic levels. However, there are lots of homes listed below the seven-figure mark — especially for homebuyers willing to look outside of the 416 area code or perhaps size down to a condo or townhome. With this in mind, Wahi combed the active listings (as of March 1) for both houses and condos in the GTA's five regions (Durham, Halton, Peel, Toronto, and York) to show what kind of real estate is available for less than $1 million. (While list prices aren't sold prices, it's worth noting that right now, the vast majority of neighbourhoods throughout the GTA are in underbidding territory, according to Wahi analysis.)
From prime waterfront properties to downtown heritage houses, see what kind of GTA homes are priced for under $1 million by scrolling down.
We put the real back in real estate.
Join Wahi today and find out how easy it is to get real estate in Ontario.

Get the Competitive Edge You Need
Sign up for the latest real estate news and see how Wahi can help you get ahead.
By clicking "subscribe", you agree to receive newsletters from Wahi.
 You always have the option to unsubscribe at any time.