The Top 5 GTA Neighbourhoods Selling Over Asking
A handful of Greater Toronto Area neighbourhoods are continuing to see stiff homebuying competition, including three standout pockets of Markham.
By Josh Sherman | 3 minute read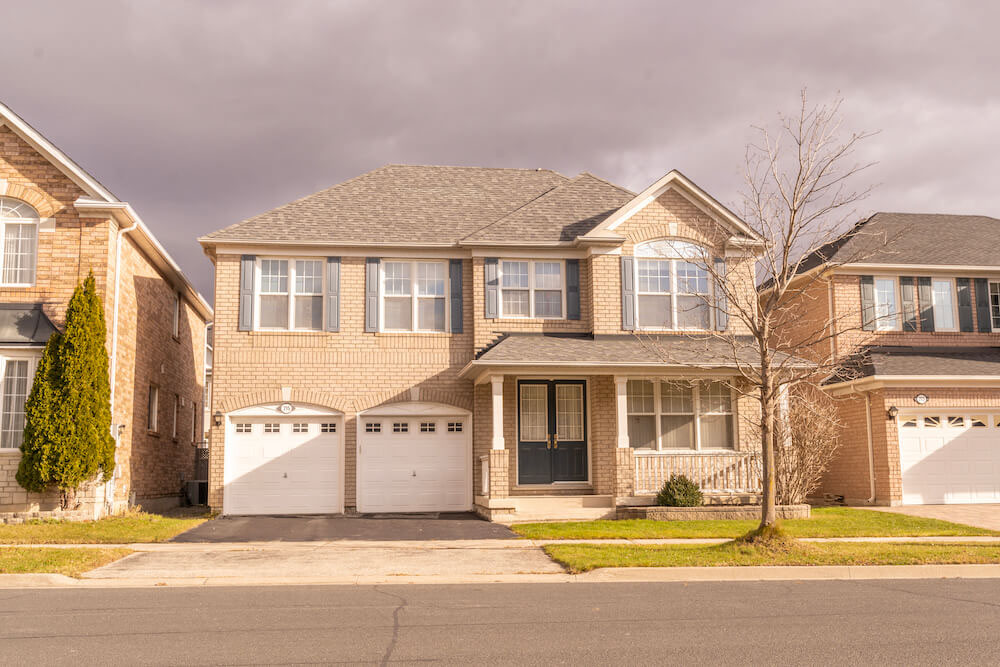 Inflation and higher interest rates continued to throw ice on the Greater Toronto Area's once-fiery housing market in 2022's final months — but not every neighbourhood appears to be feeling the chill, Wahi's latest analysis of Toronto Regional Real Estate Board data suggests. 
While the 2,708 homes that changed hands across the GTA in December represented a decline of 52% from a year ago and the average price of $1.09 million was down 7% over the same period, some neighbourhoods have shown surprising resilience.
To gauge bidding competition among homebuyers, Wahi's data team compares average list and sale prices each month in about 400 neighbourhoods, excluding those with fewer than five transactions. When a neighbourhood's average sale price is higher than its average list price — a possible sign of more aggressive homebuying activity — it's in overbidding territory. 

The latest analysis from Wahi's Market Pulse tool reveals that a handful of neighbourhoods stood head and shoulders above the rest in the second half of 2022. These communities are bucking the overall trend of a housing-market cooldown that's been playing out since the spring, when the Bank of Canada began hiking its overnight rate.
Top GTA Neighbourhoods for Overbidding
Between this past July and December, five GTA neighbourhoods have cracked Wahi's monthly top five overbidding rankings — which are based on the percentage differences between average selling and asking prices — multiple times.

Berczy Village in Markham leads the way by a mile, clinching a top-five spot in four out of the past six months. Last month, it topped the monthly rankings with an average sale price that towered over the average list price by 23% for a median overbid amount of $225,000. (The numbers include sales of existing detached and semi-detached houses as well as townhomes and condos.)
December was the third month since July that the average overbid in Berczy Village was 10% or more above asking and the median overbid amount surpassed $200,000.
Four other neighbourhoods entered the top five twice during the last six months.
Rouge Woods in Richmond Hill has recorded a double-digit spread between average asking and selling prices for two consecutive months. For December, the neighbourhood's average selling price was 10% higher than the average sticker price, clocking a median overbid of $137,550; in November, there was a difference of 15% for an overbid median of $186,944. 
In Parkview-Topham Park, an established neighbourhood in the former borough of East York (and Toronto proper's lone entry on the list), the average sale price overtook the list price by 10% in September and 6% in November. September's median overbid was $103,050, compared to November's of $71,000.
"No two neighbourhoods are exactly the same, but the top performers over 2022's second half share a few common traits."
Back in Markham, homes in Wismer Commons sold for an average of 9% over asking in October with a median overbid amount of $89,000, compared to 4.7% in August, when the median overbid was $46,000. 

Meanwhile, Milliken Mills West — yet another Markham neighbourhood — cracked the top five in August and September, as sale prices surpassed asking prices by 5.7% and 4%, respectively. In August, overbids settled at a median of $62,000, while the following month they sank to $44,050.
No two neighbourhoods are exactly the same, but the top performers over 2022's second half share a few common traits. All are within 40 minutes or less of downtown Toronto, and each predominantly features single-family homes rather than condos.

They're also ideal for first-time homebuyers and young families as they provide lots of room to grow. For example, whether it's Berczy Village's many parks and proximity to Angus Glen Golf Club's rolling fairways, or Rouge Woods' connection to a vast network of wooded trails, every one of these leading neighbourhoods boasts boundless green space and other outdoor amenities.
Overall, the share of neighbourhoods in overbidding territory edged upwards to close out the year. Some 14% of GTA neighbourhoods were in overbidding territory in December, versus 12% in November.
How the Tool Works
Wahi analyzed the list and sold prices of properties within 383 GTA neighbourhoods from its Market Pulse tool in December 2022. The top 5 for overbidding and underbidding were ranked based on the percentage difference in sold prices versus list price. Neighbourhoods with less than four sold properties in December were not considered in the data as it is not considered to be representative of the market. The median amount of overbidding or underbidding in each neighbourhood is based on the actual listing price and actual sold price of homes and does not take into consideration individual listing or bidding strategies, such as setting a low listing price to generate multiple offers.