East York
East York is a historic township in the Greater Toronto Area that offers a quiet place to live within a short distance from downtown Toronto. The community has a small-town sense of pride and friendliness among residents. Family-friendly and well-served by public transit, it has numerous nearby parks, schools, and amenities. Separated from Toronto by the Don River Valley, East York is southeast of the river, while the neighbourhoods of Leaside, Bennington Heights, and Thorncliffe Park are northwest of the river.
History
East York is a former administrative district and municipality within Toronto. The Township of East York was incorporated in 1924 and was originally populated by working-class English residents, many of whom emigrated from Lancashire and Yorkshire.

In 1967, it officially became the Borough of East York, a semi-autonomous borough within the upper-tier municipality of Metropolitan Toronto.
The borough was dissolved in 1998 when it was amalgamated with the other lower-tier municipalities of Metropolitan Toronto to form the new %22megacity%22 of Toronto.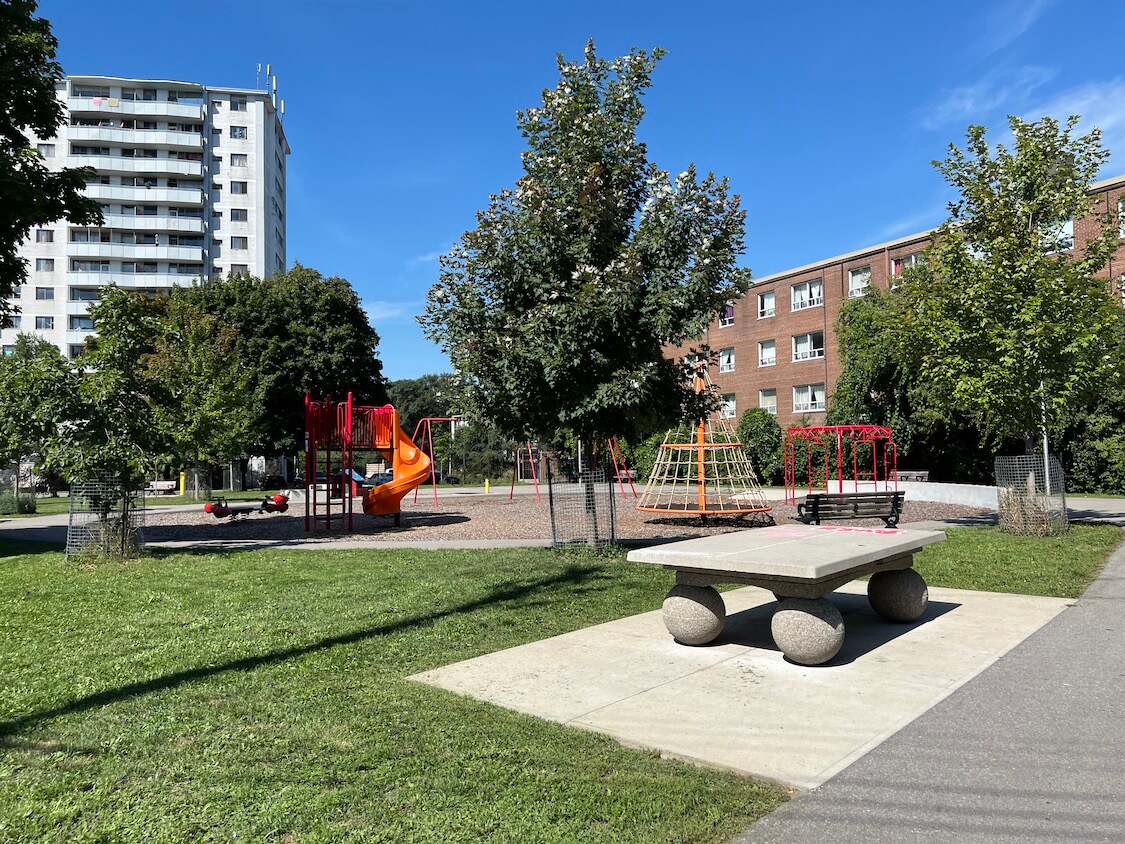 Architecture
East York's housing stock is very diverse, featuring everything from entry-level townhomes and condos to luxury custom new builds. The majority of East York's housing stock was built in stages beginning in the 1890s and continuing until the early 1960s, resulting in its varied architectural styles.
Throughout the neighbourhoods, you'll find many two-storey or one-and-a-half-storey, detached and semi-detached houses as well as an abundance of bungalows. There are also a large number of highrise rental apartment buildings concentrated along Cosburn Avenue between Broadview and Donlands Avenues.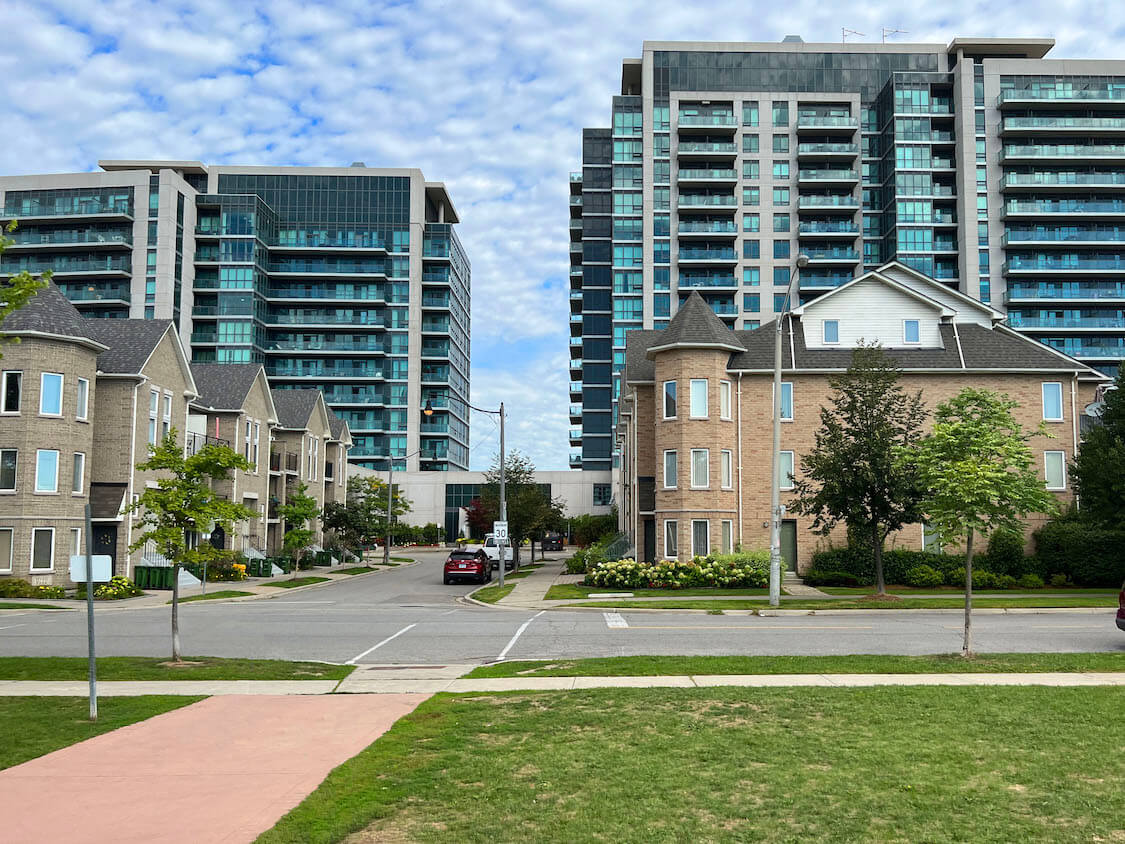 Things to Do in East York
While East York is a quiet location, the area is well-served by amenities for shopping and dining. The majority of shopping in the area is on the main north-south arterial roadways, including Pape, Donlands, Greenwood, Coxwell, and Woodbine Avenues. At the south end of East York, Danforth Avenue provides shoppers with a colourful array of fruit markets, bakeries, coffee shops, clothing and accessory stores, and Toronto's best selection of Greek restaurants.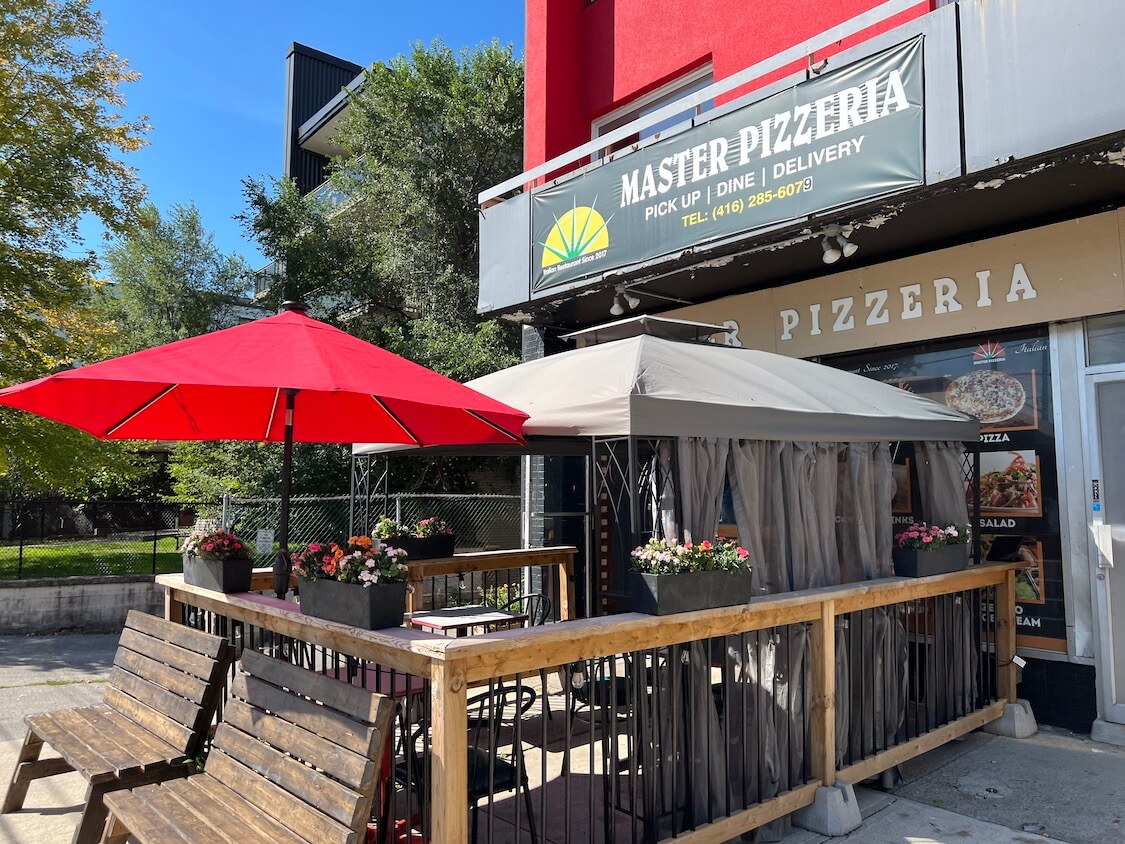 Parks & Recreation
East York features an abundance of parks and opportunities for residents to live an active lifestyle. Stan Wadlow Park is a beautiful green space that offers two outdoor swimming pools, a handball wall, and picnic areas. It also serves as an access point to Taylor Creek Park, part of a nine-kilometre trail perfect for nature walks, jogging, and cycling. Adjacent to Stan Wadlow Park is the East York Memorial Arena, which provides recreational and league hockey programs as well as public skating.
For tennis and golf lovers, you'll find many recreational spaces at your disposal. The East York Tennis Club on Roosevelt Road has five tennis courts, while Dentonia Park Tennis Club near Dawes Road and East York Collegiate Institute each have four courts. The Dentonia Park Golf Course on Victoria Park Avenue offers a mildly challenging 18-hole public course.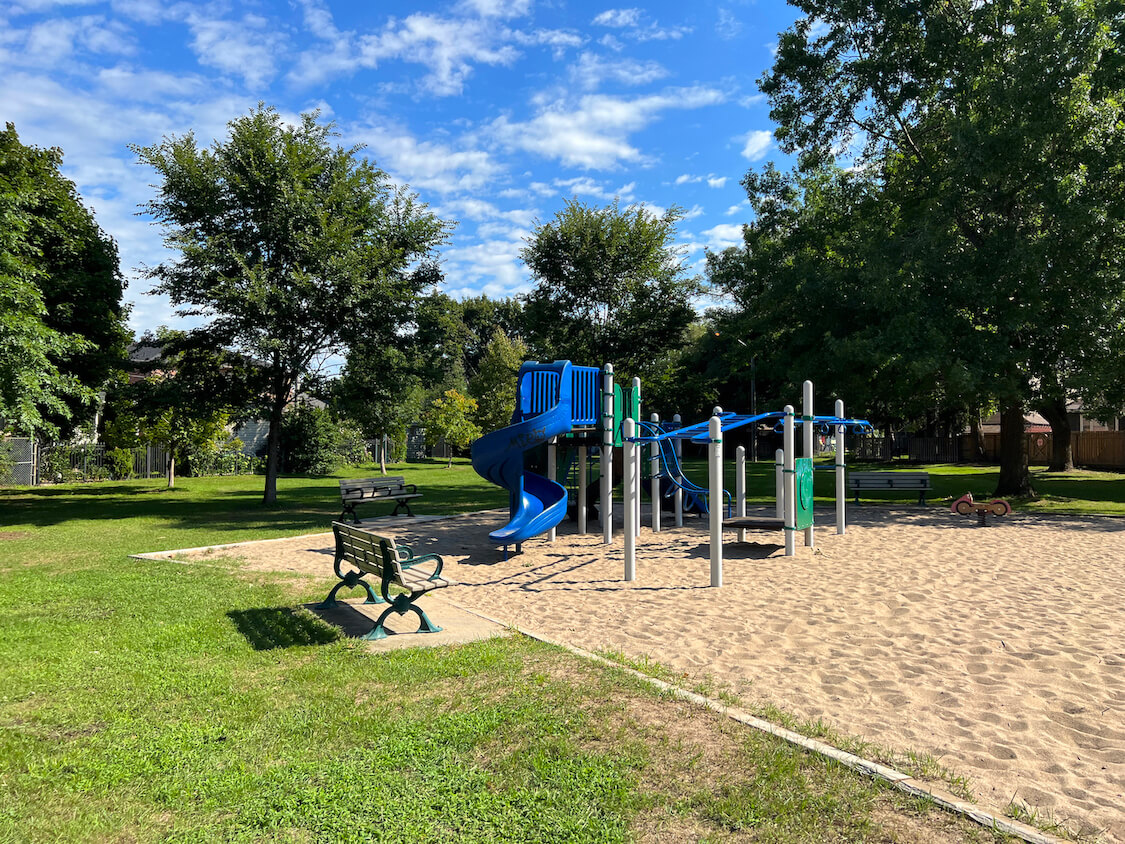 Transit & Commute Times
East York residents are only a 10- to 15-minute drive from Toronto's financial and entertainment districts. Transit service on O'Connor Drive and Pape, Donlands, Coxwell, Mortimer, Cosburn, and Lumsden Avenues provide passengers with a quick connection to subway stations on the Bloor-Danforth line.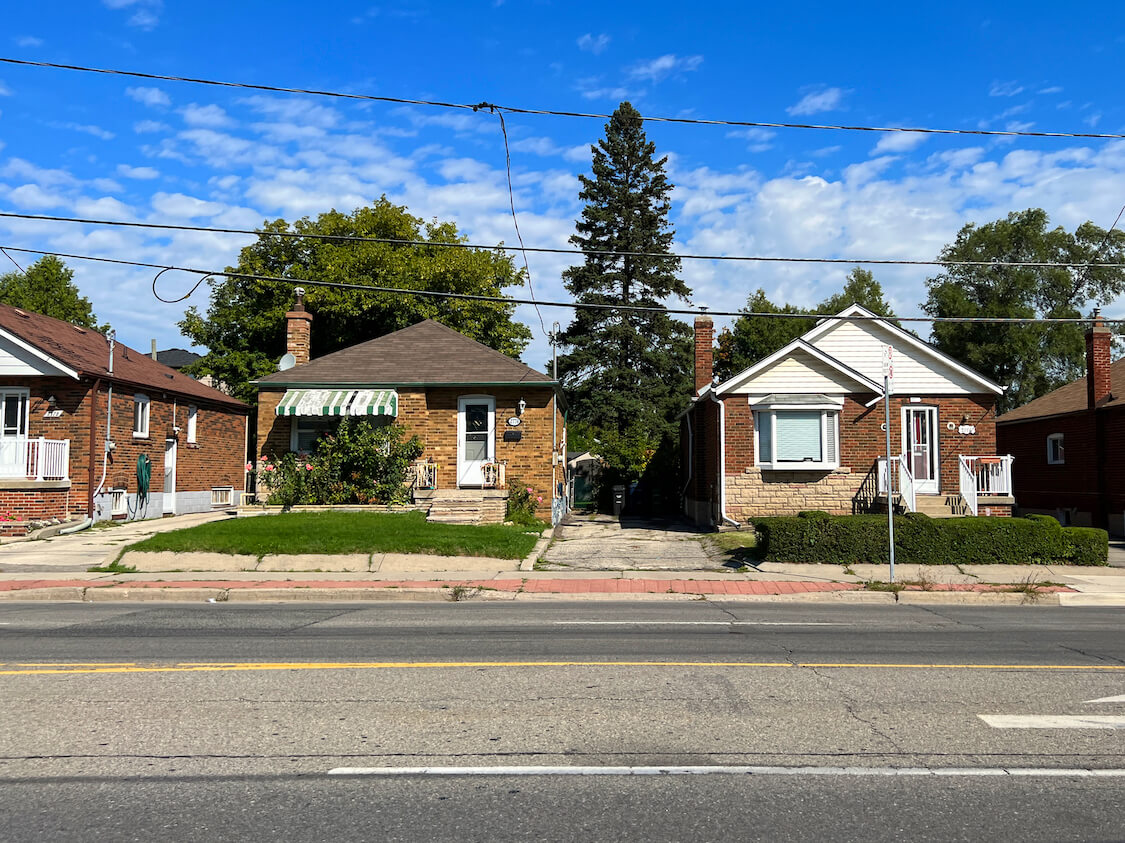 Views from Don Valley
Stunning views of the Don Valley Ravine are just one of the reasons to love East York. The area is perfect for families and retirees looking for a sense of community in their city. It's highly accessible for commuters going in and out of downtown Toronto — without the soaring prices! Couples with young children will be happy to know parks, playgrounds, and schools are always within reach as well as opportunities for recreation.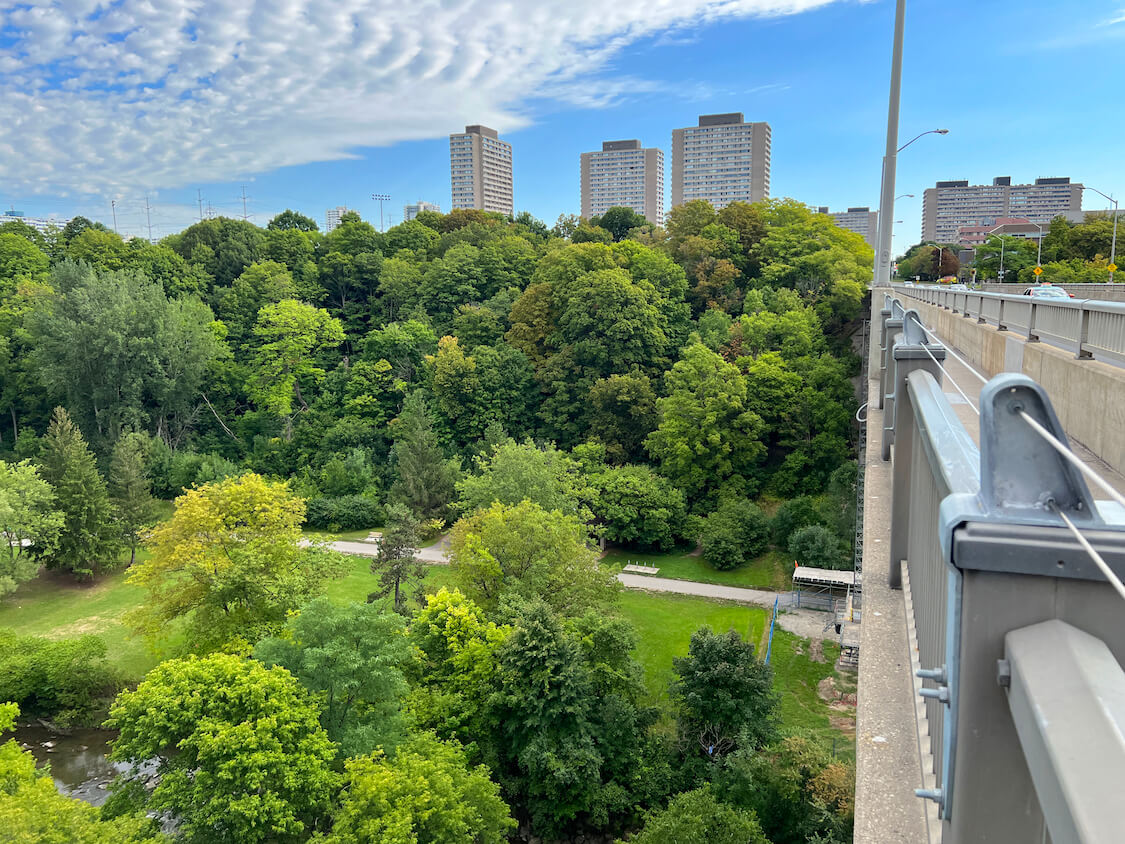 Frequently Asked Questions
What is East York known for?
East York is known for being Canada's last remaining borough.
Why is it called East York?
East York gets its name for its location within York Township.
What is considered East York?
East York consists of Leaside, Thorncliffe Park, Todmorden Village, Woodbine Gardens, Governor's Bridge, Parkview Hills, Topham Park, and Crescent Town.
Featured