Thorncliffe Park, East York Neighbourhood Guide: High-Rise Heaven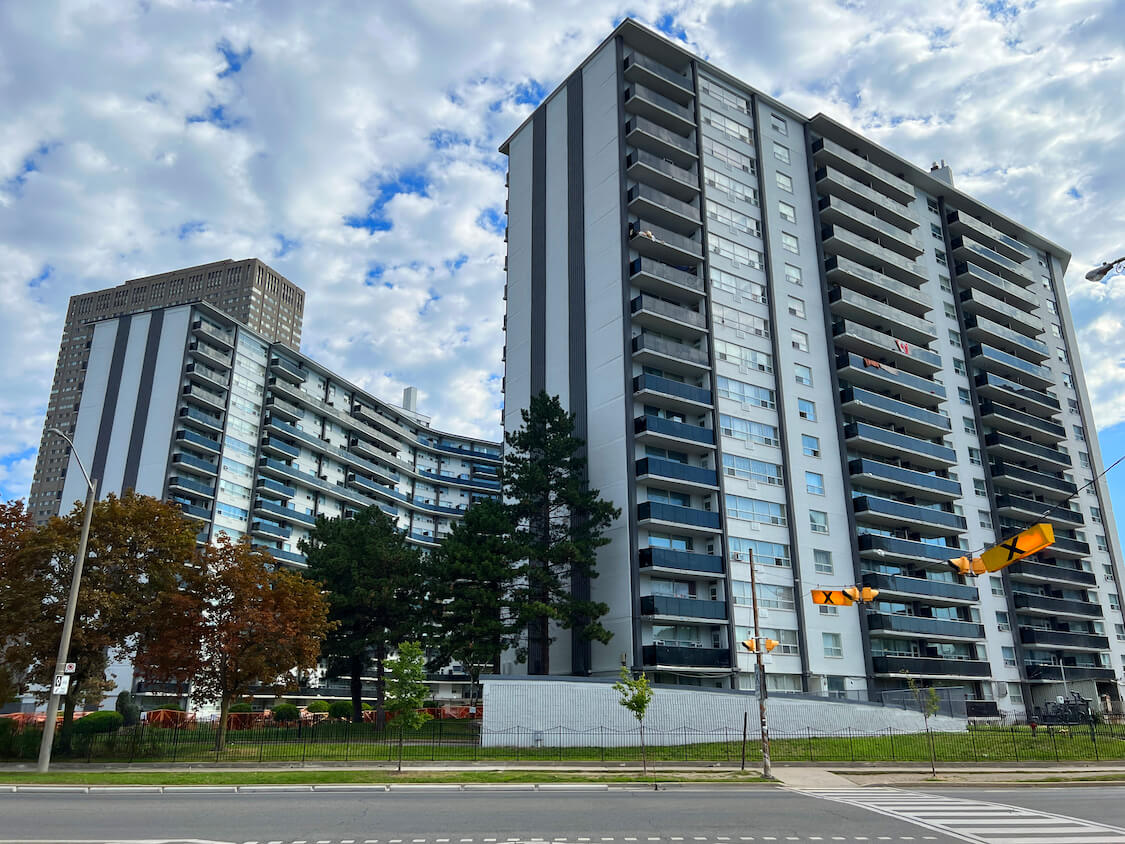 Image of Thorncliffe Park
Neighbourhood At a Glance: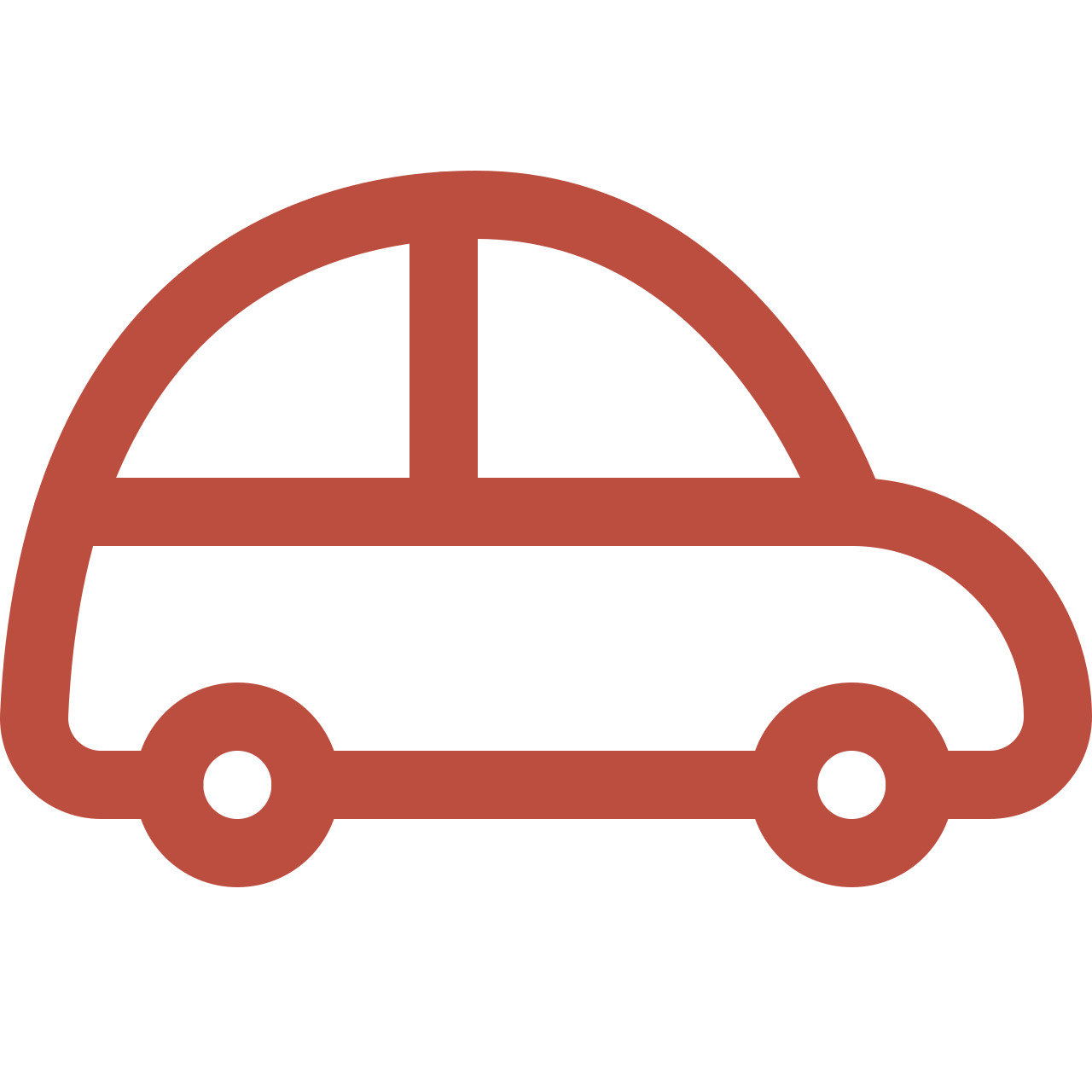 Average Commute Time to Toronto
It takes just over 20 minutes to travel to downtown Toronto by car, around 40 minutes by public transit.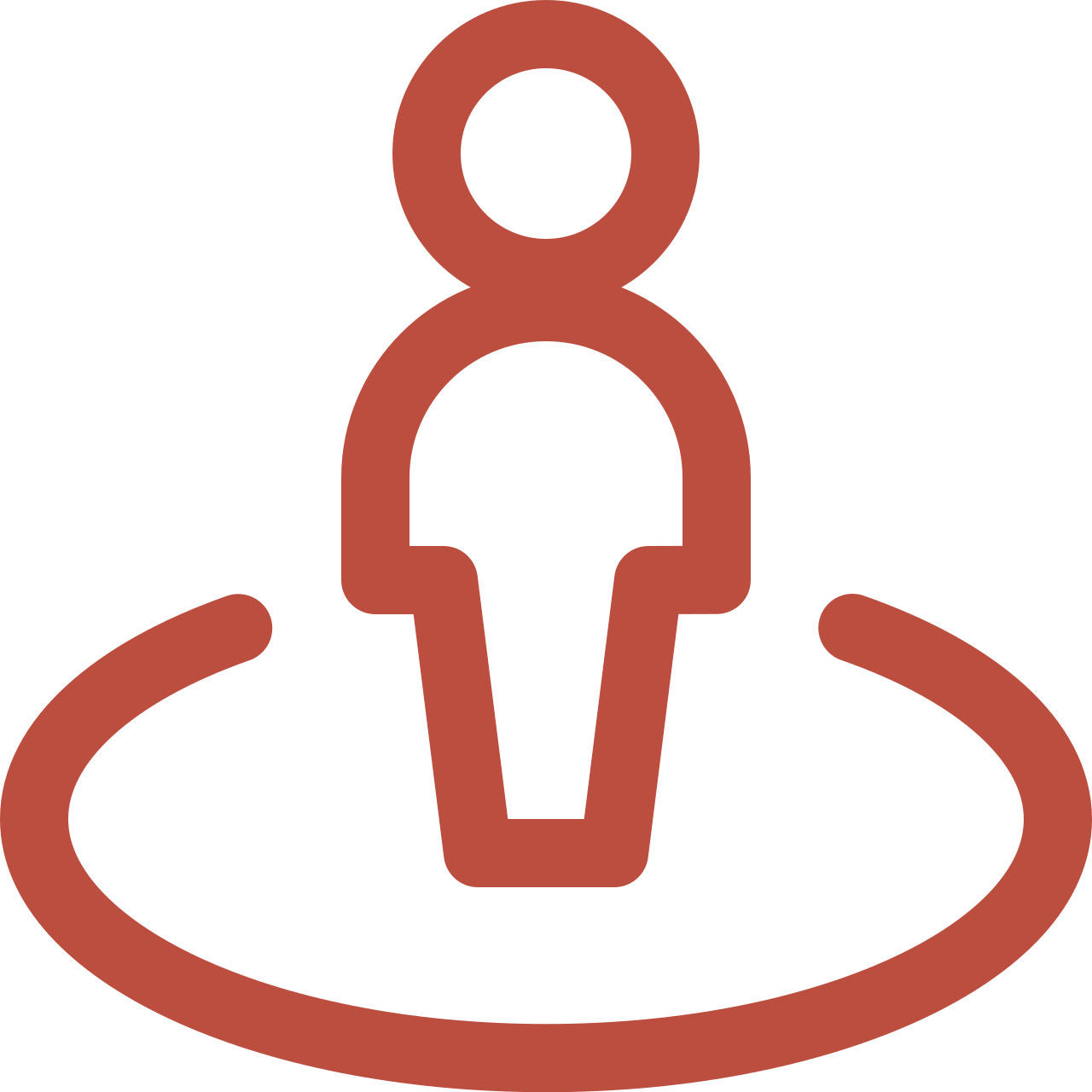 Lifestyle
Affordable residential living with good access to parks and various stores and restaurants.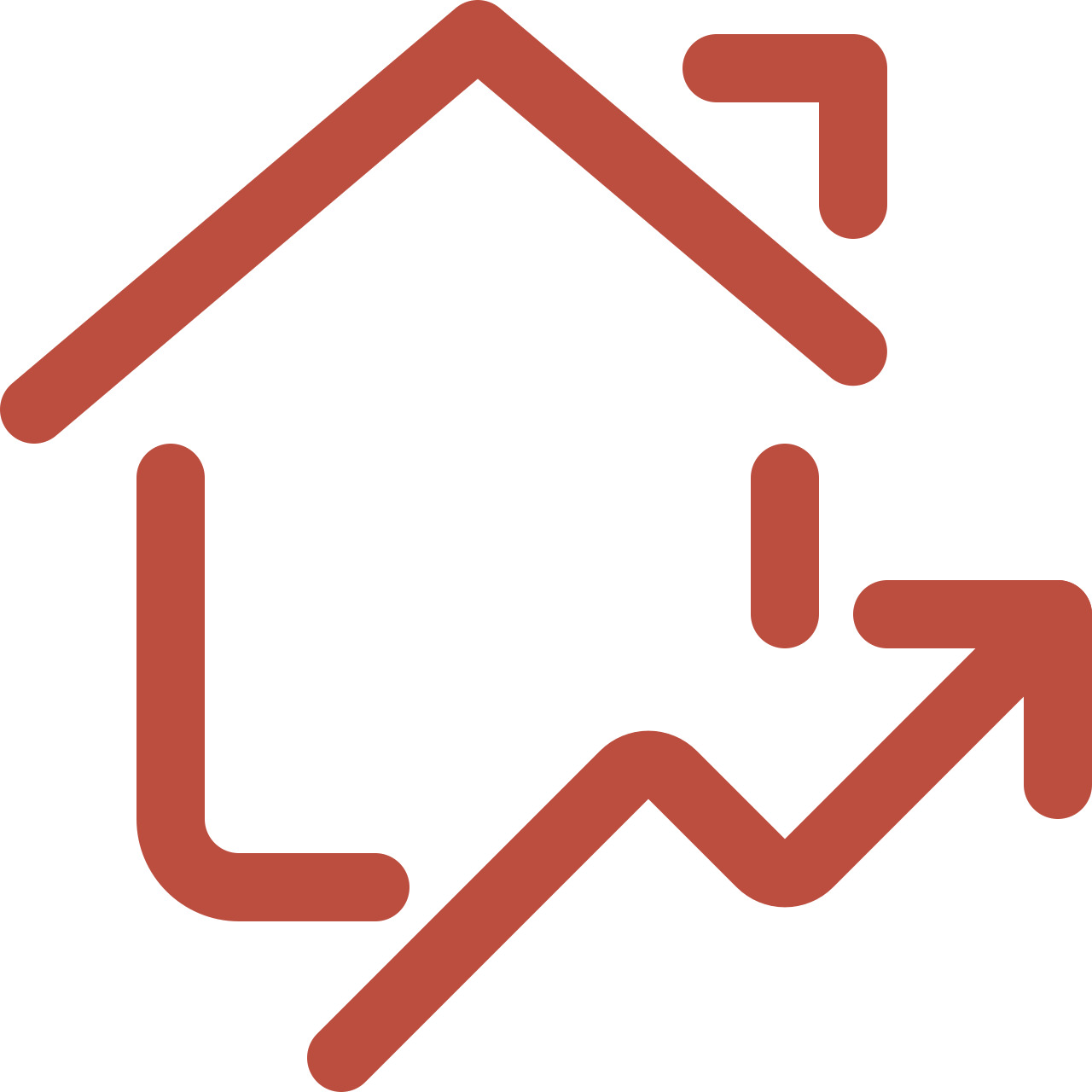 The Housing Market
A renting community populated with high-rise apartment buildings and some townhouses.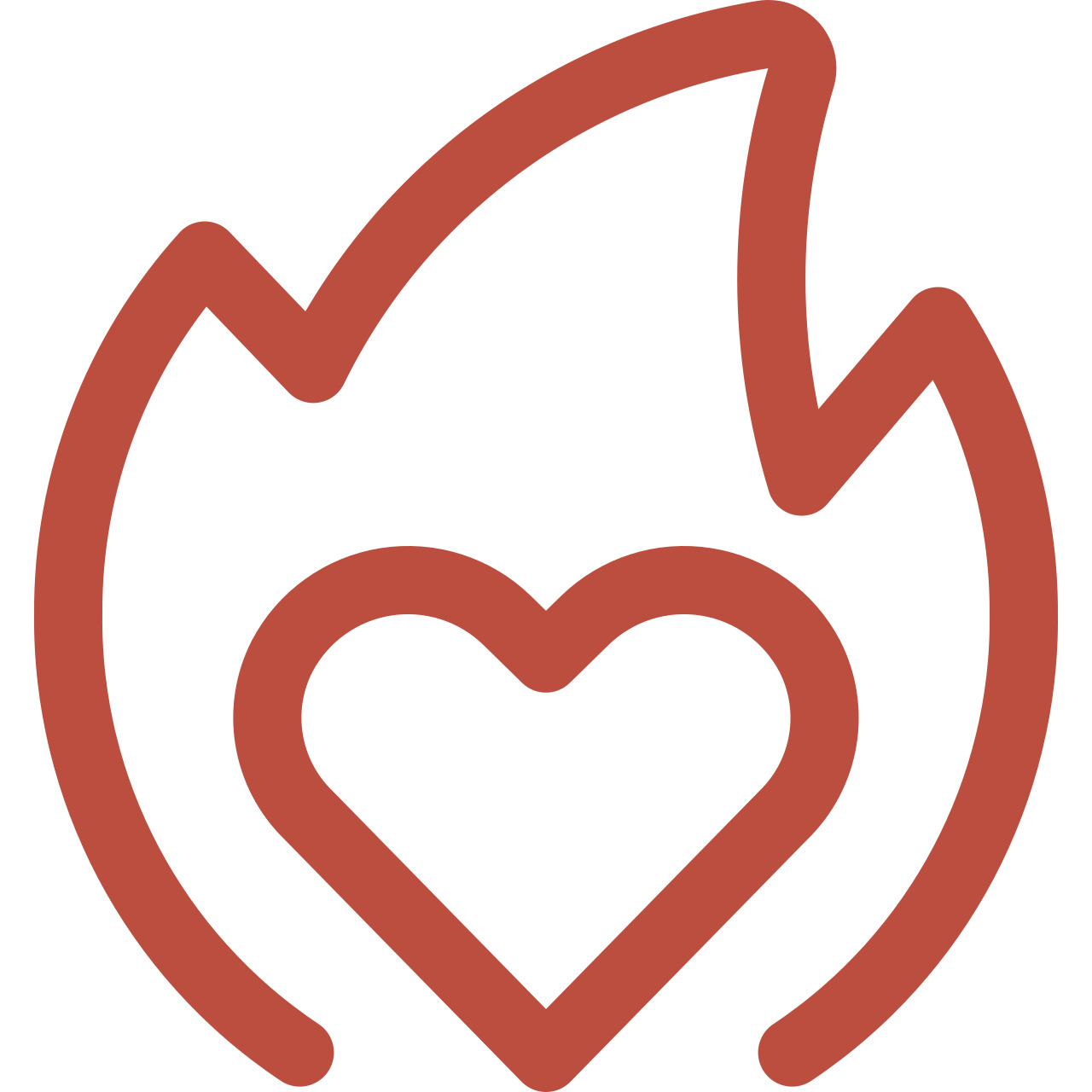 What You'll Love
Affordable accommodation with quick access to grocery shopping, food, and recreation.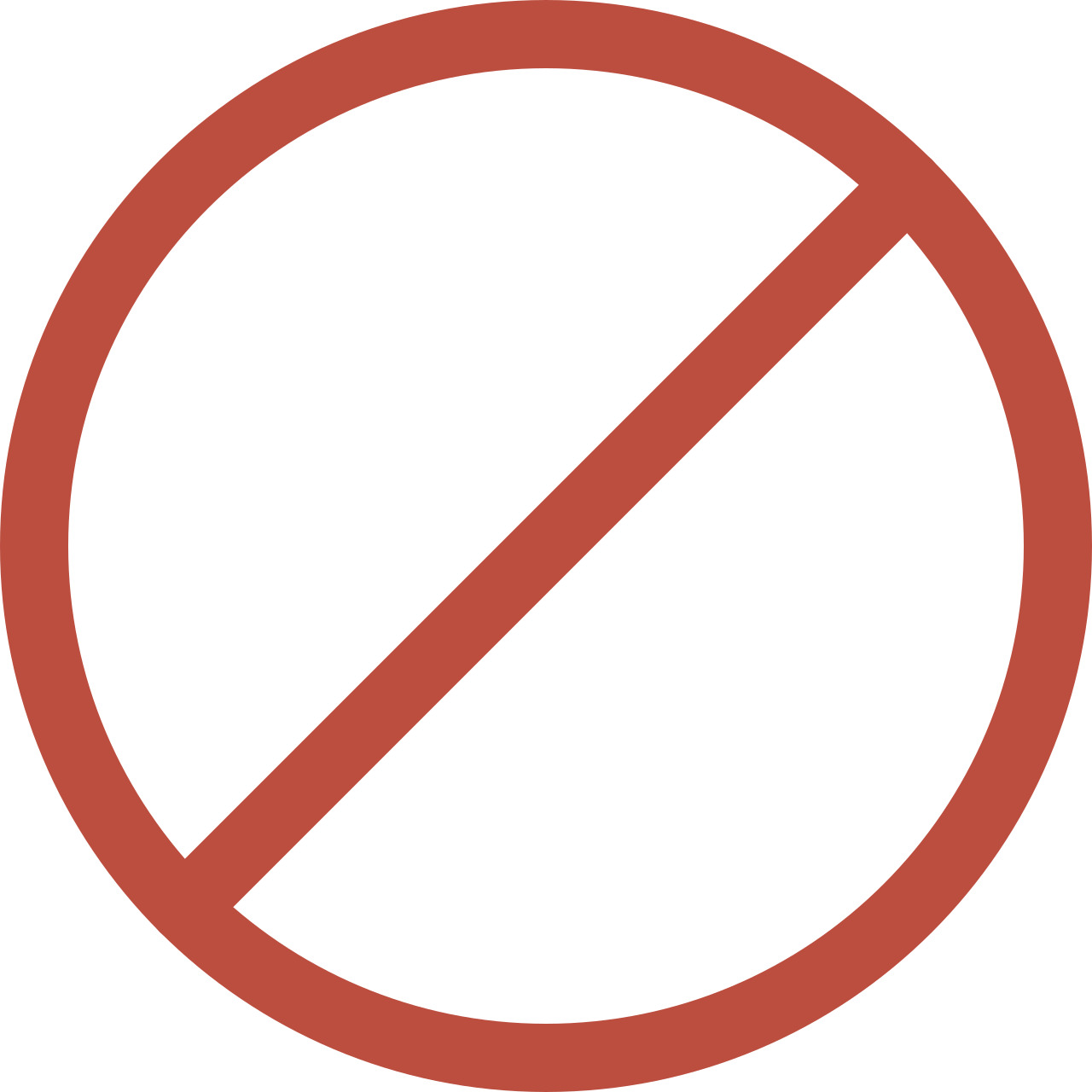 What Not To Expect
This is mainly a residential area, so there's not much to speak of for nightlife or bars.

If you're looking for a multicultural, high-rise community close to shopping, green space, and convenient public transit, then Thorncliffe Park is the right place for you. The area is bordered by the beautiful E.T. Seaton Park, a perfect summer destination to go picnicking with your family. Thorncliffe Park also has great access to shopping in the East York Town Centre, and also further east along Laird Drive, where there are several national retailers such as Canadian Tire, Sport Chek, and Home Sense. Accommodations in this neighbourhood are mostly rented, making it a great option for lower-income families or people looking for short-term living.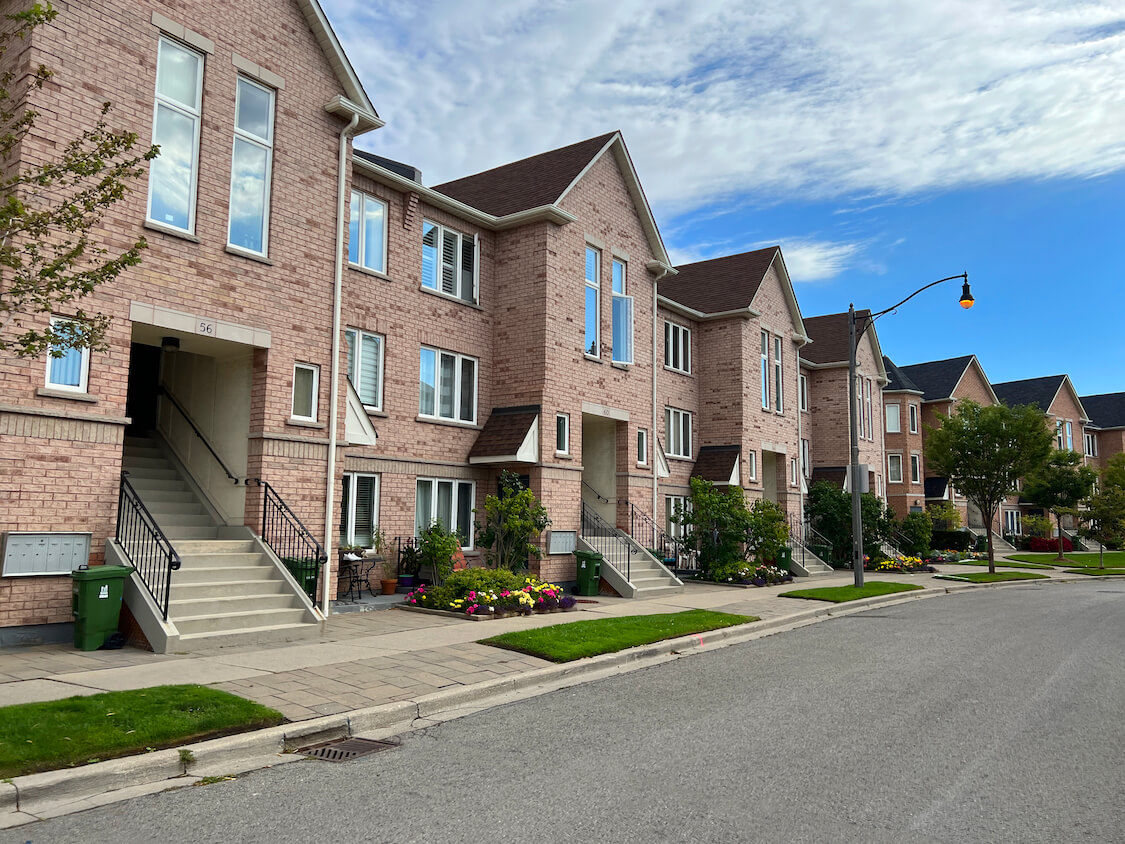 John H. Taylor Junior built the Thorn Cliff house on the property owned by his father, John Taylor Sr., one of Toronto's first industrial pioneers. The family home stood until 1888 when the property was purchased by Taylor Jr.'s brother-in-law, Robert Davies. Davies modified the name to Thorncliffe Farms, turning the land into one of Canada's best model farms. The model farms drew in tourists and farmers from all over but, in time, Robert's son, George Davies, sold part of the property to a couple from Baltimore. This couple built the Thorncliffe Park Racetrack for horseracing. In 1952, the racetrack was shut down and the land was sold to developers to construct one of Toronto's first high-rise neighbourhoods.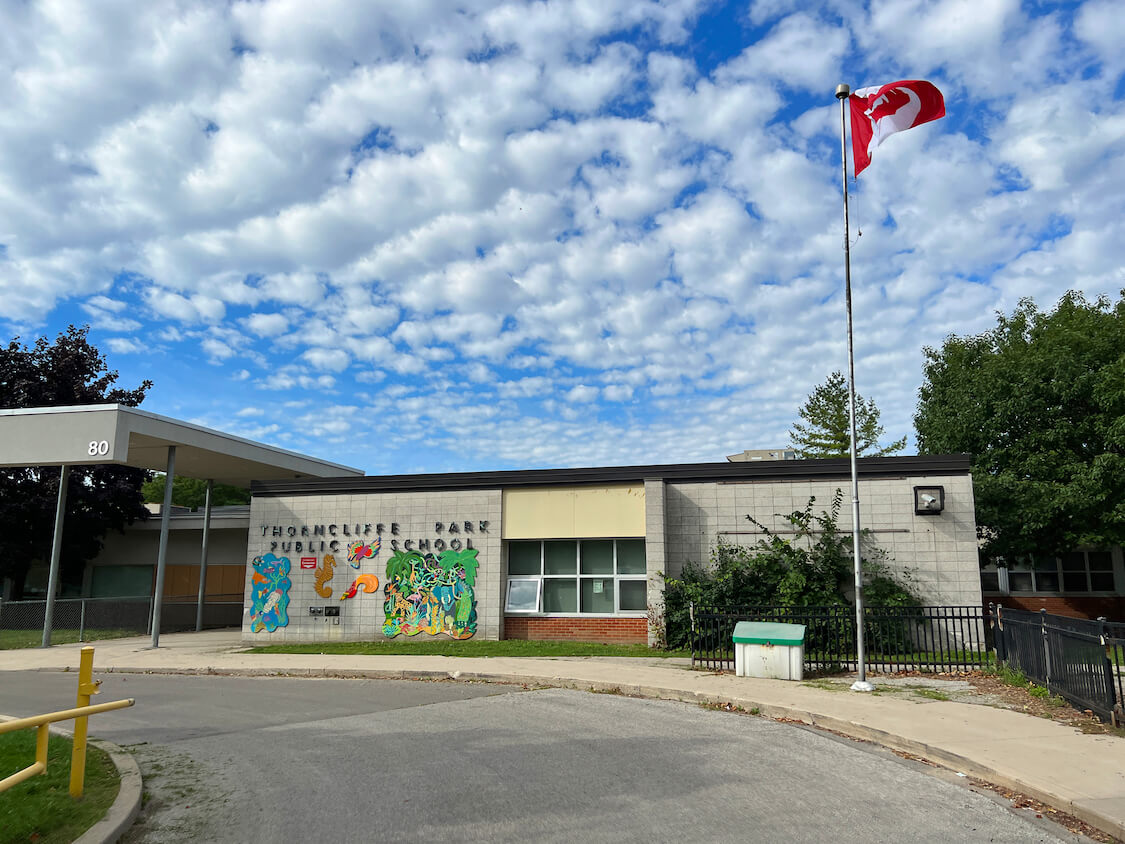 A planned community, Thorncliffe Park is meticulously designed with strict divisions between retail and residential areas. The neighbourhood was constructed to fill the demand created by the post-war housing boom, resulting in one of Toronto's first high-rise, multi-residential apartment communities. The main goal for the area was to maximize density while also prioritizing open space for parking and recreation. There are also some condominiums and townhouses available on Overlea Boulevard.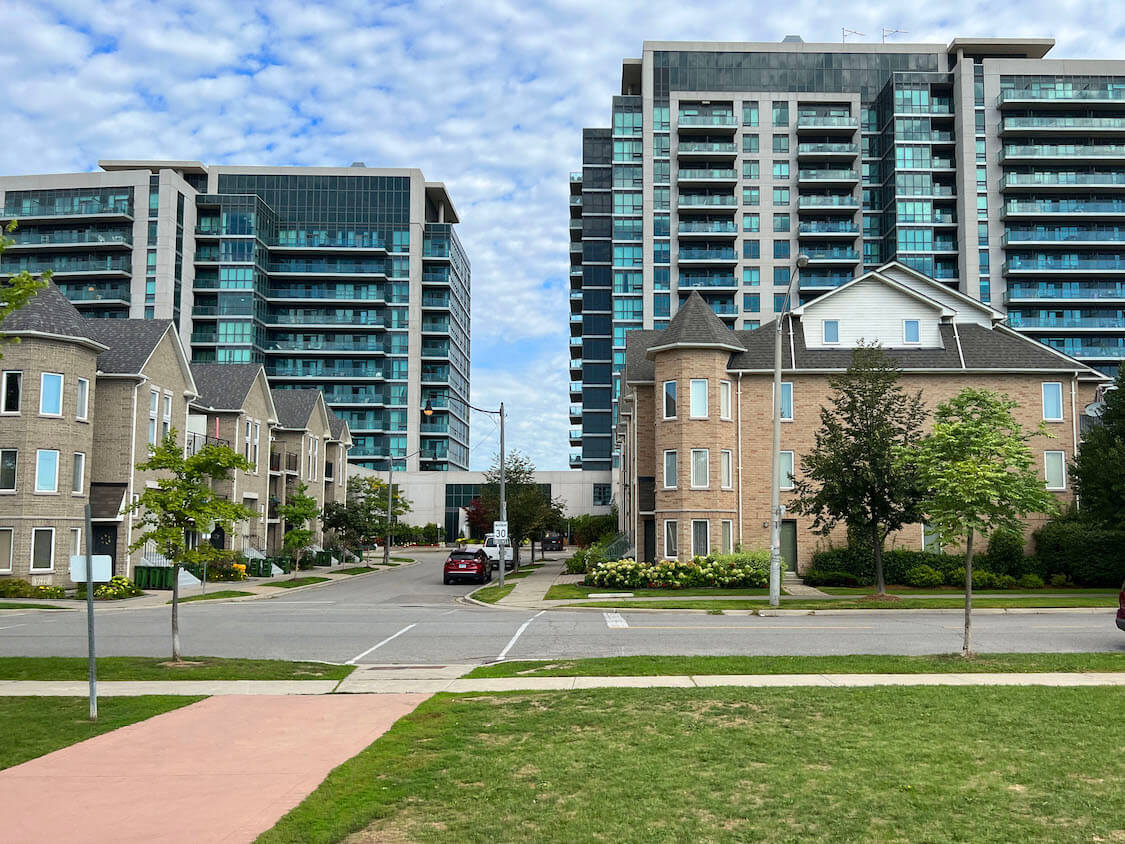 Things to Do in Thorncliffe Park
This area is home to many studios and galleries for art lovers and people looking for art pieces to decorate their homes. Fischtein Fine Art on Wicksteed Avenue is where you can purchase one-of-a-kind paintings and sculptures. Art Alchemy is a studio where local artists rent space for their creative endeavours. Gallery viewings at Art Alchemy are made by appointment only. The Potter's Studio Inc. is on Thorncliffe Park Drive and mainly runs classes; however, sales do occur on a biannual basis. There are two schools for the arts in this area: the Canadian Contemporary School of Art and the Rosetta School of Visual Arts.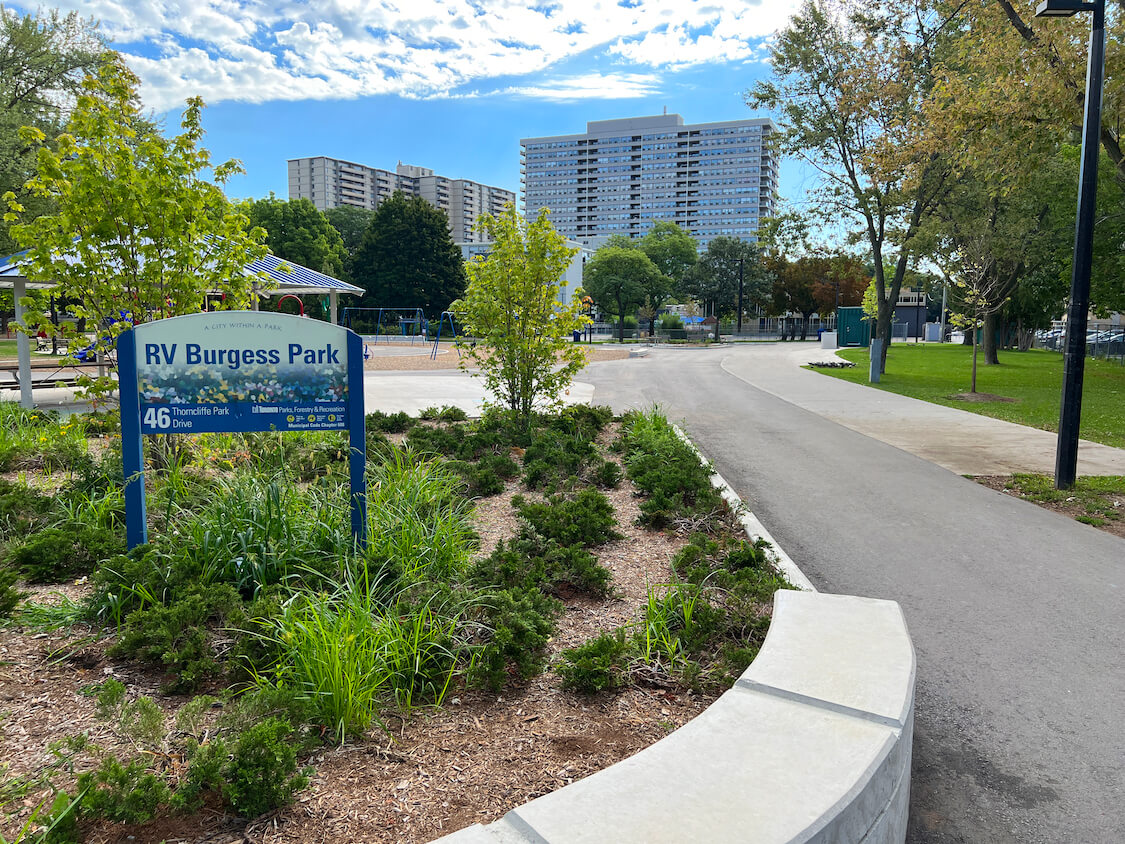 At the centre of Thorncliffe Park, you will find the East York Town Centre, a retail complex with over 90 shops, restaurants, and services. Some of these shops include Kitchen Food Fair, several mobile phone outlets, and several clothing stores such as SITARA Canada and Kool Look. The East York Town Centre also has a Food Basics and many small restaurants if you need to do some grocery shopping or take a short break to rest and replenish yourself. Near the centre, on the other side of Overlea Boulevard, there is a Costco Wholesale, and there's also a Salvation Army at the intersection of Overlea and Thorncliffe Park Drive.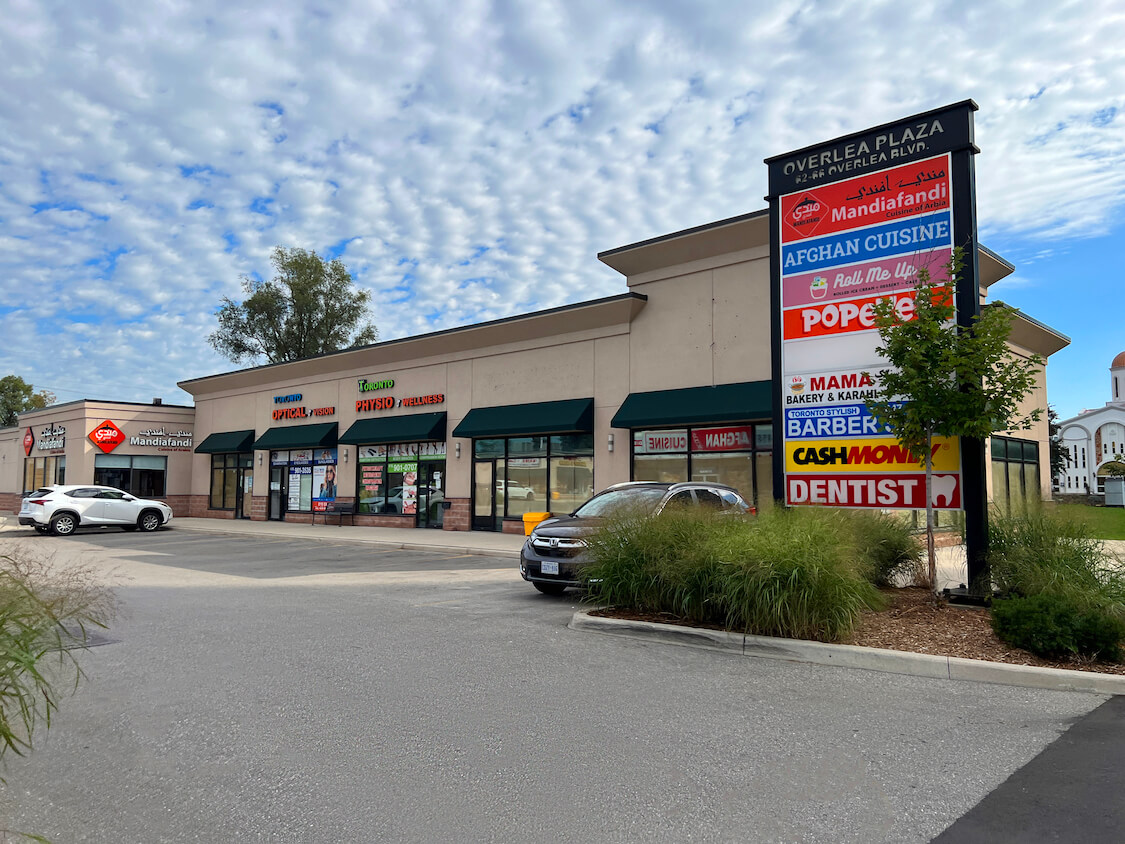 Many of the restaurants in Thorncliffe Park are positioned around the East York Town Centre. There's a strong selection of fast food in the centre itself. For instance, you can find authentic Philipino food at The Original Barrio Festa, delicious baked goods at Mr. Goodies, and to-die-for Indian food at Shahi Rasoi. Outside of the centre, you can find places to dine towards the eastern side of Thorncliffe Park on Laird Drive. Some places you might try are the Leaside Pub, or Olde Yorke Fish & Chips. Laird Drive also has a strong selection of Japanese and Chinese food found in Maki Sushi and Tao Northern Chinese Cuisine.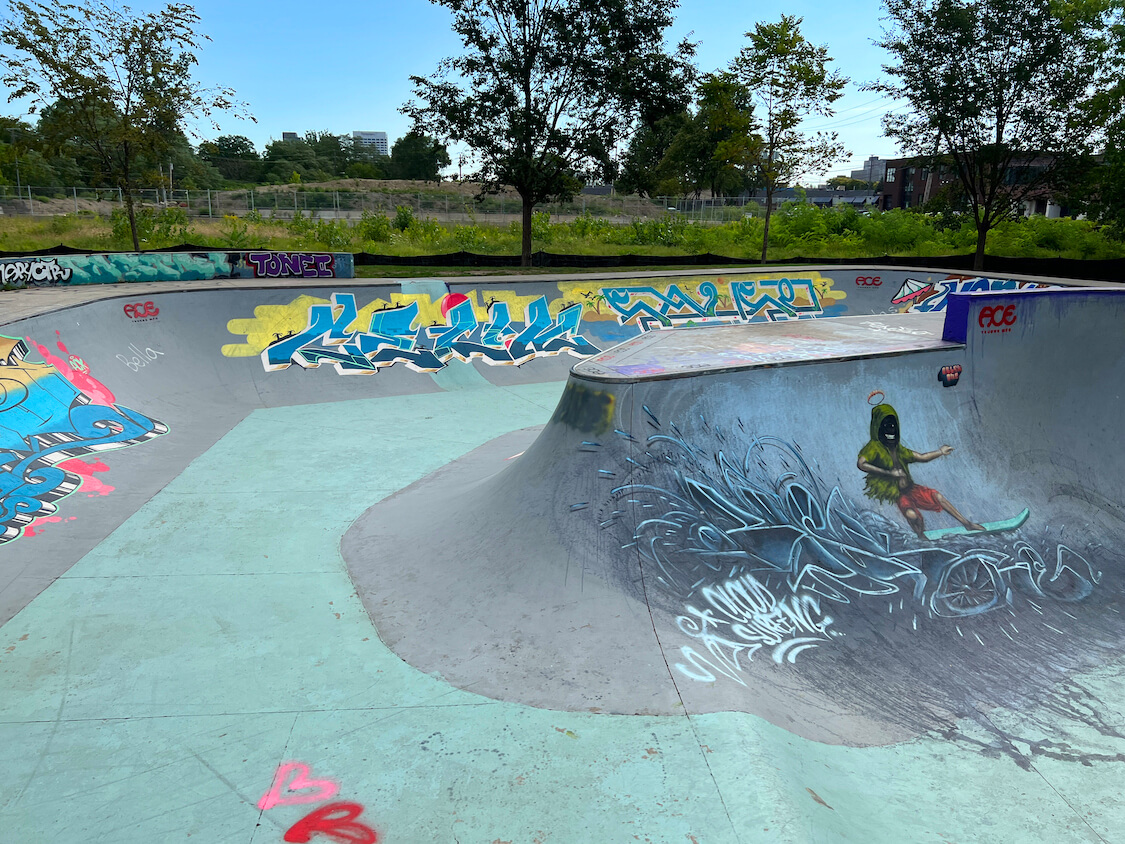 Thorncliffe Park is surrounded to the south and the east by the Don River, providing ample access to green space for nature lovers and people with active lifestyles. The E.T. Seton Park is the main access point to the river, from where a wide selection of winding trails begins. Seton Park has an archery range, a spot for having picnics, and a disc golf course. There's plenty of parking available and the trails are well-maintained, making it a great destination for cyclists, runners, hikers, and even birdwatchers. Leaside Park to the southwest has a pool, baseball diamond, and other sports facilities.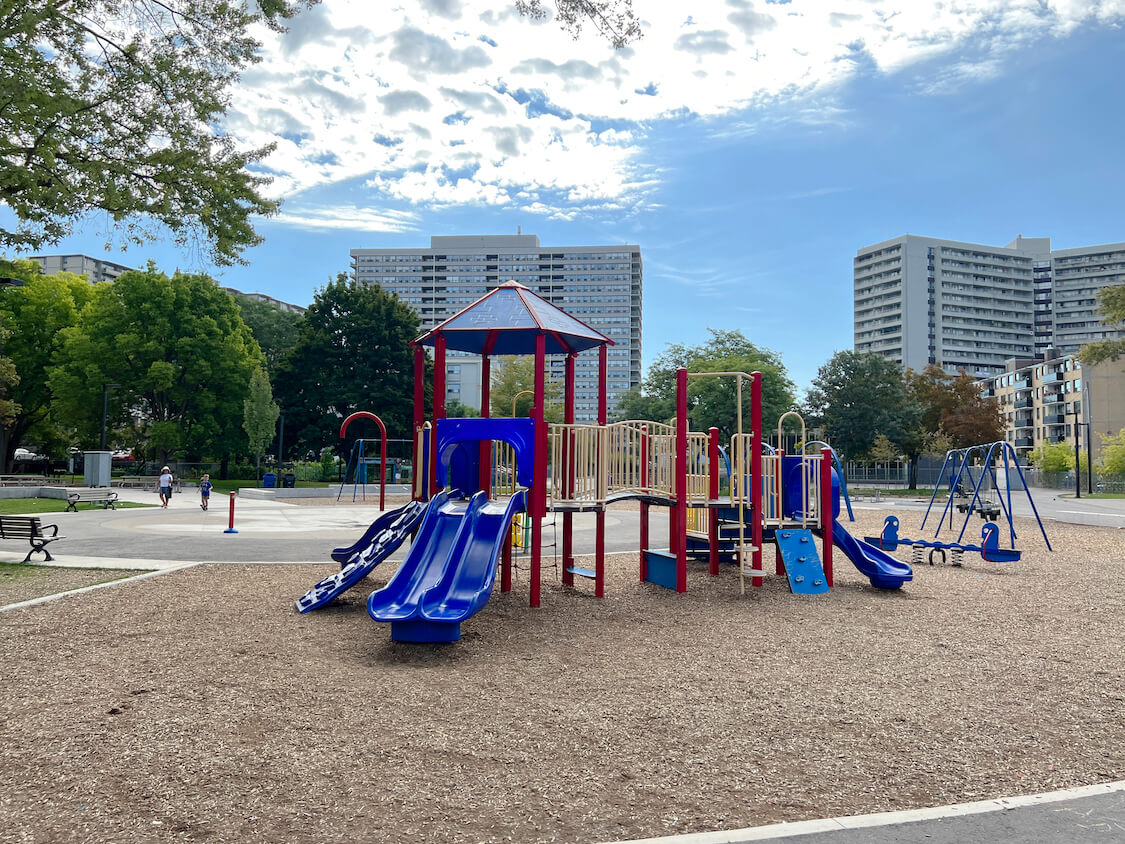 The Jenner Jean-Marie Community Centre on Thorncliffe Park Drive has a basketball court, a library, and holds martial arts classes. The centre also has rooms available for booking meetings and events. There are multiple fitness gyms in Thorncliffe Park, with Fit4Less located in the East York Town Centre, and Niesen fitness Premium Personal Training, which provides in-home and virtual classes to its members. If you're a fan of science and technology, the Ontario Science Centre on Don Mills Road and Eglington Avenue East is a great choice for a day trip. This centre has interactive exhibits on science and technology, as well as an IMAX cinema.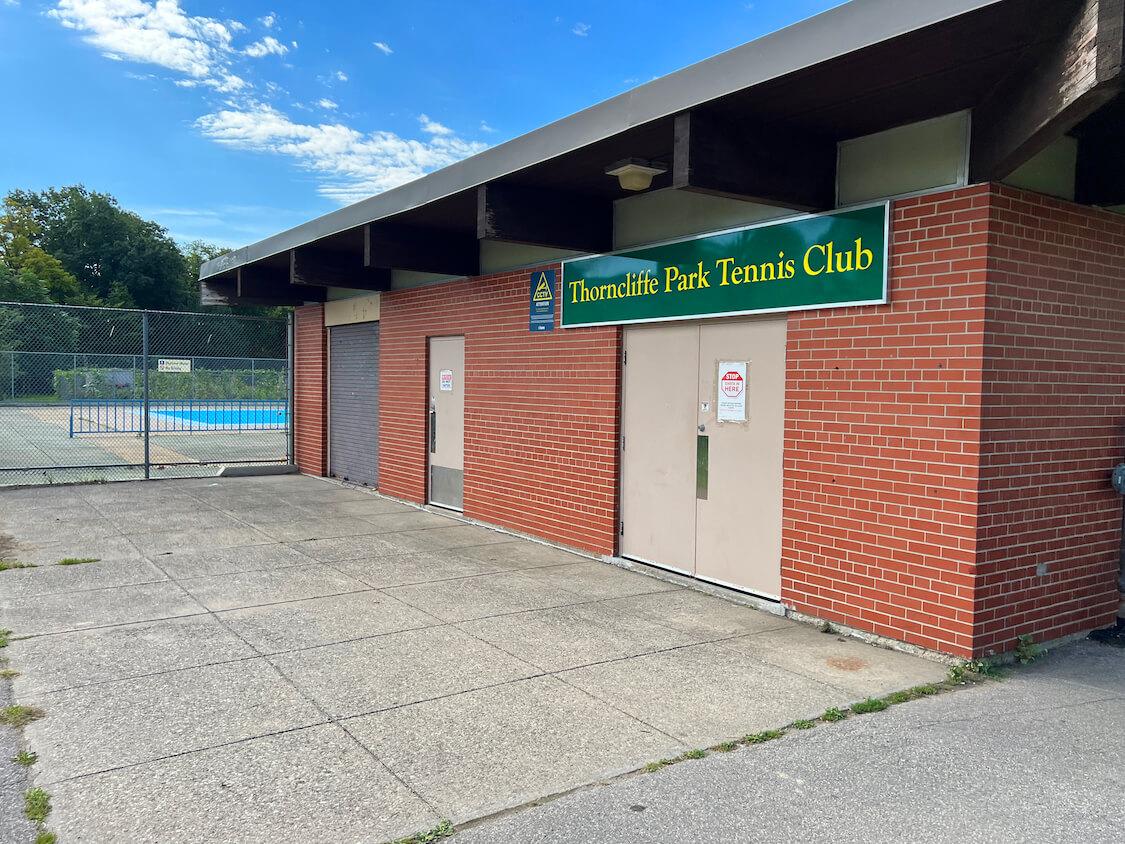 This planned neighbourhood is a dream in terms of public transit. Bus service runs through the main streets of Overlea Boulevard and Thorncliffe Park Drive, connecting passengers to Pape or Broadview station on the Bloor-Danforth Subway Line. This means that travel to the downtown core takes a mere 40 minutes for commuters who work in busier parts of the city. Commuters with vehicles will likely make use of the Don Valley Parkway, connecting them quickly to downtown Toronto and the network of commuter highways to the north.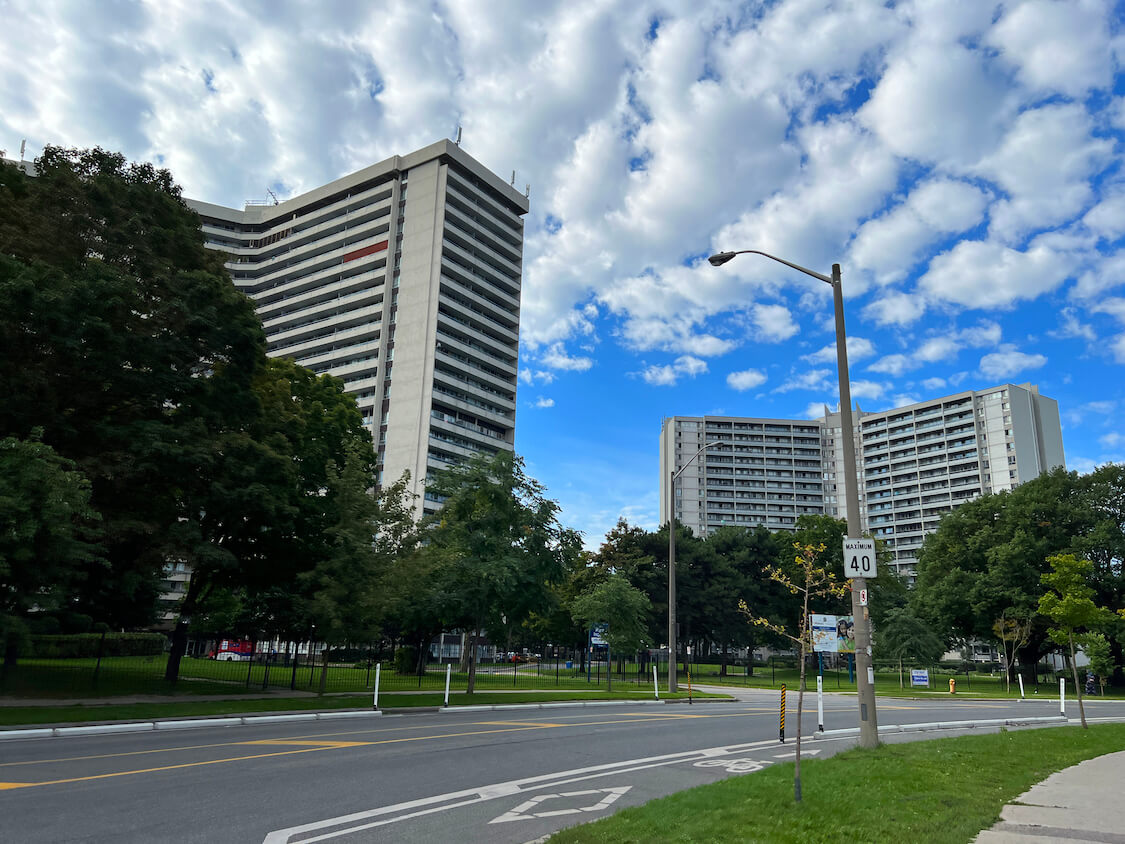 Convenience Living Close to Shops and the City
Thorncliffe Park has come a long way since its humble beginnings as farmland and then a racetrack. It's become one of Toronto's most recognizable high-rise communities. It has thorough planning connecting residents to convenient and extensive shopping outlets for both clothing and groceries. There's a good selection of art studios and fitness centres to accommodate people of all walks of life, and the Don River provides an amazing opportunity for outdoor exploration. There is also a good spread of dining opportunities in this area.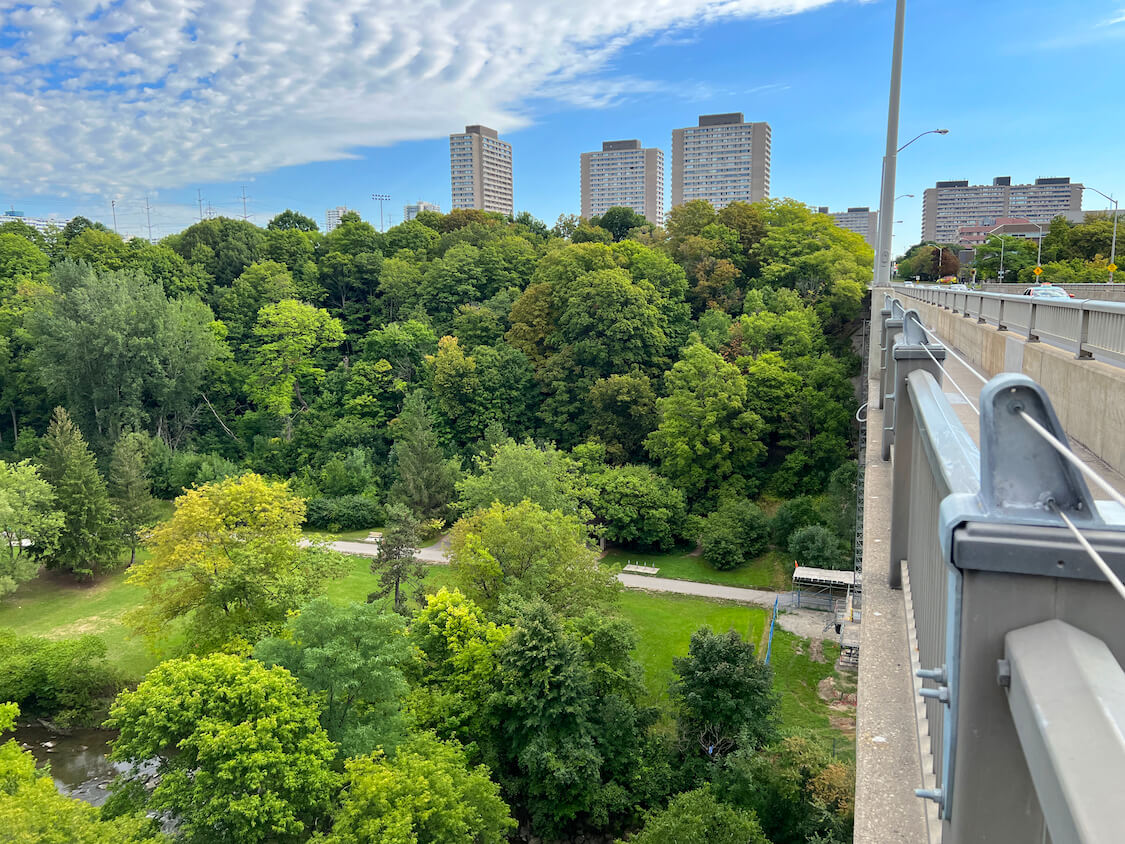 Frequently Asked Questions
What is Thorncliffe Park, East York, known for?
It used to house Canada's most beautiful racetrack, which is commemorated by some of the street names in the area. When the racetrack was replaced by high rises, the neighbourhood soon became populated by new Canadians, leading to a highly multicultural community.
Why is it called Thorncliffe Park?
Thorncliffe Park was named after the first house built on the property, Thorn Cliff, which was built by the Taylor family, one of Toronto's original industrial pioneering families.