Leaside, East York Neighbourhood Guide: The Idyllic Locale for Family Living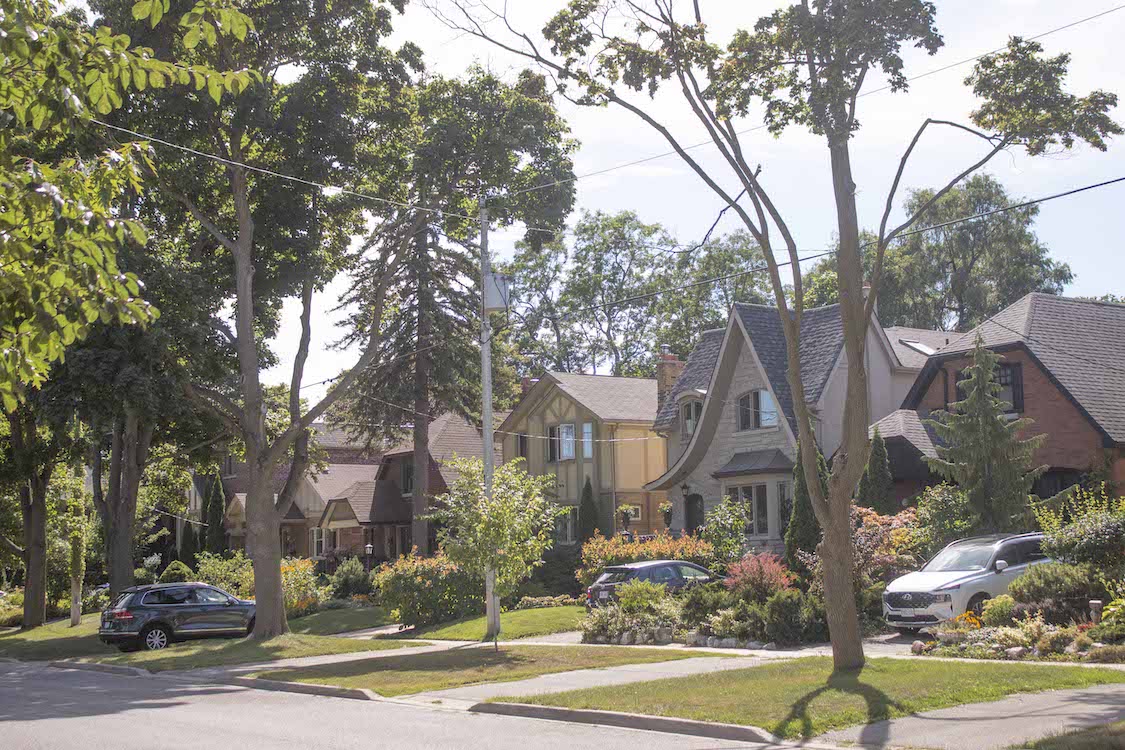 Neighbourhood At a Glance: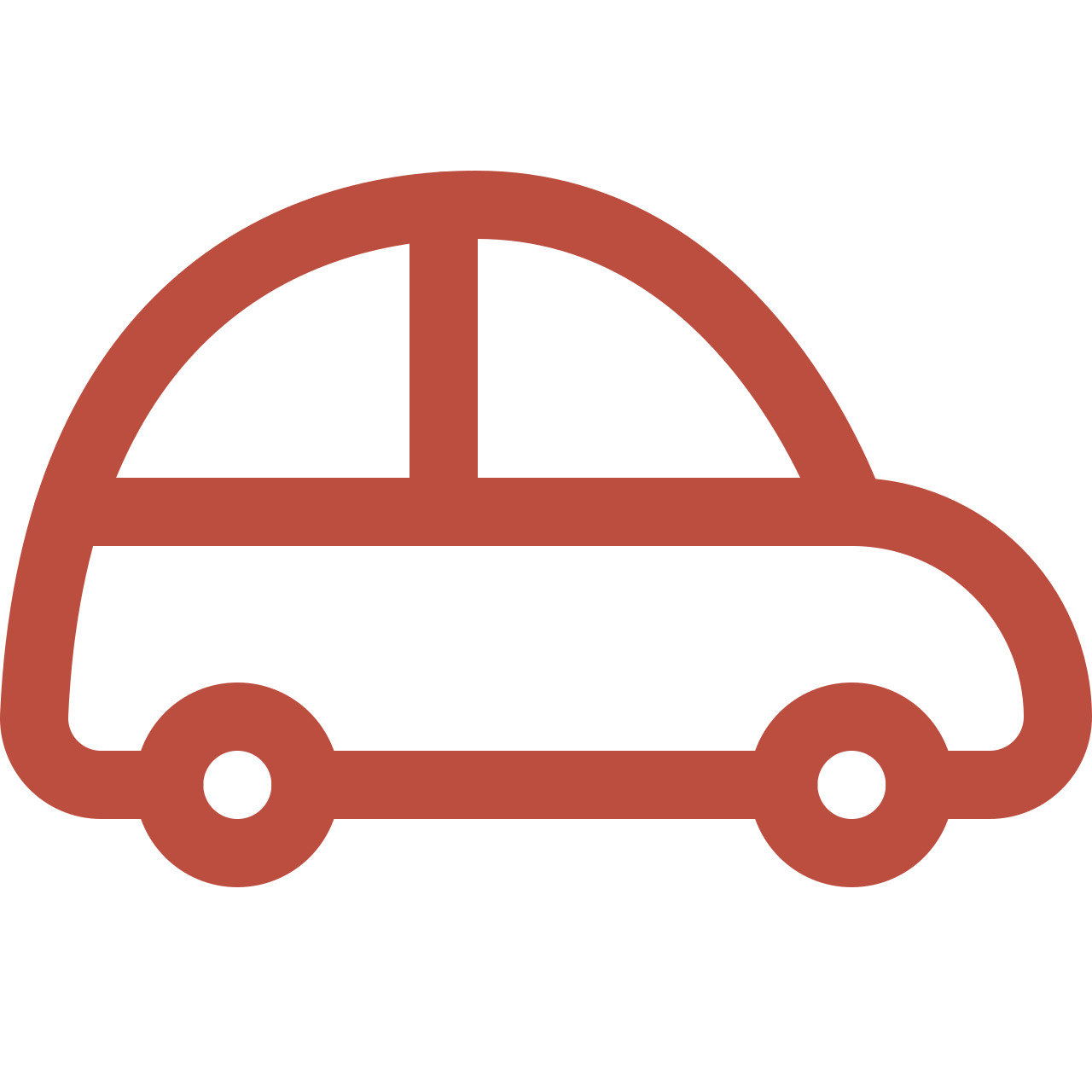 Average Commute Time to Toronto
It takes half an hour to travel from Leaside to downtown Toronto by car, and double that by public transit.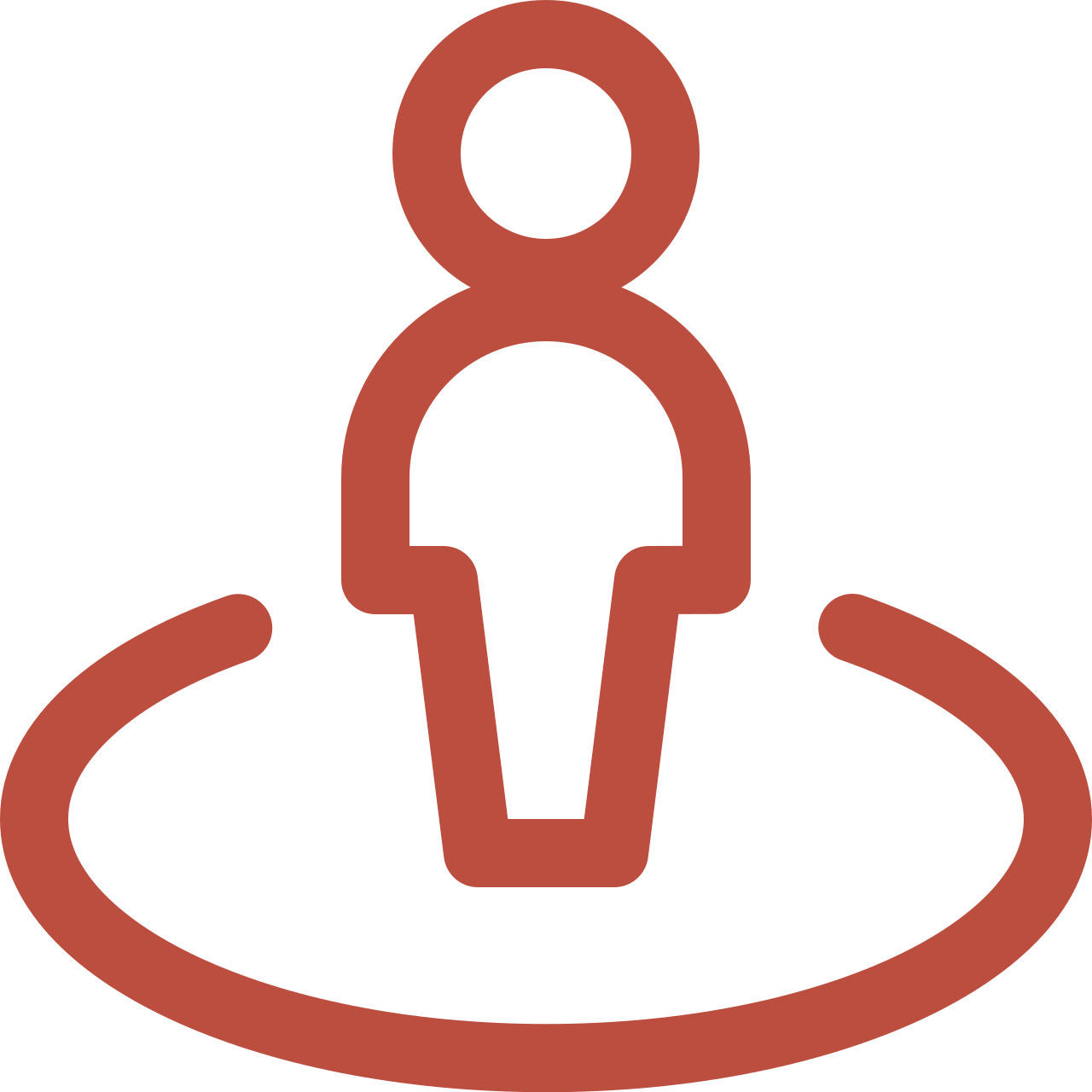 Lifestyle
A well-established, family-friendly community near many shops and places for recreation.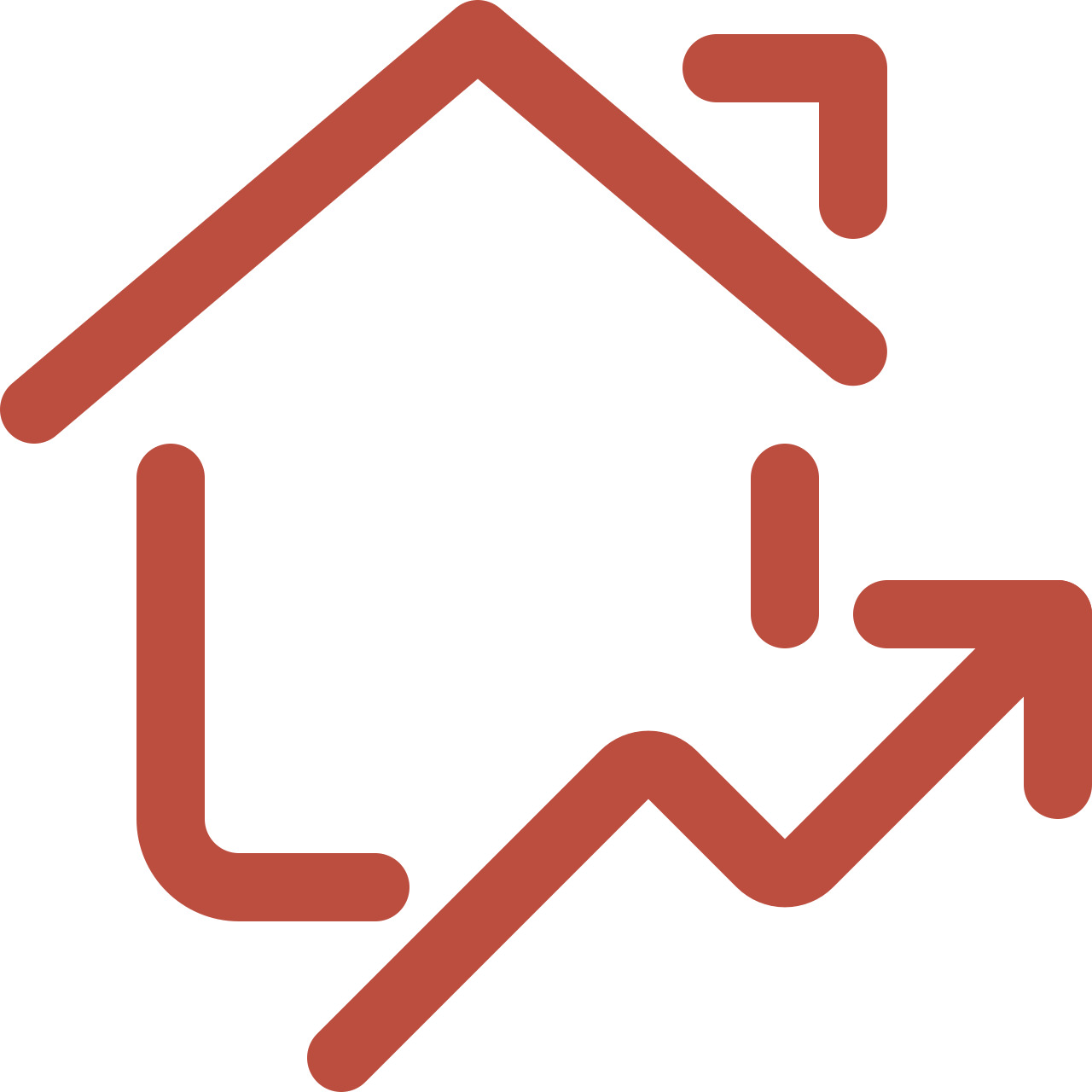 The Housing Market
Many semi-detached homes with some opportunity for leasing condos and apartment rentals.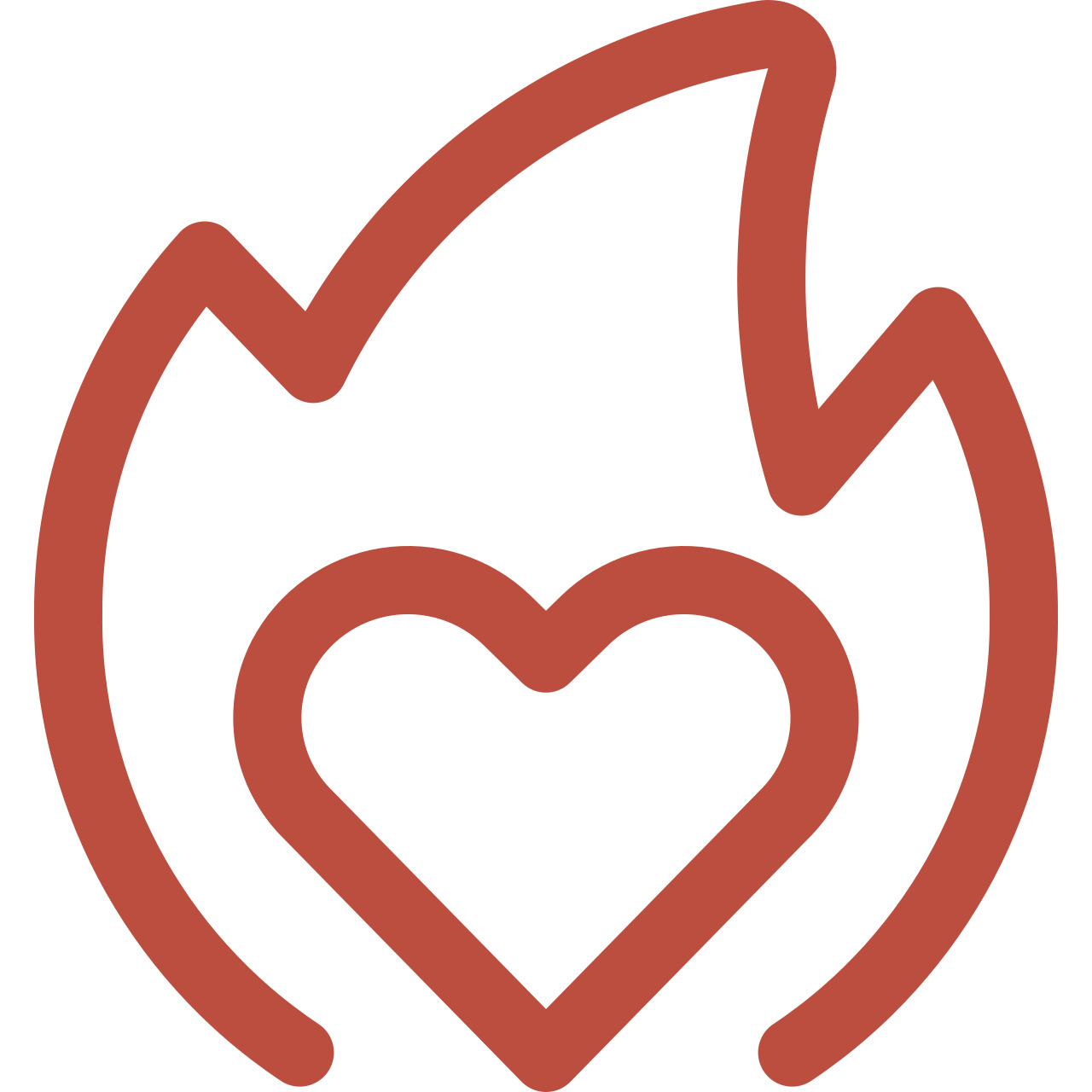 What You'll Love
A perfect neighbourhood for raising a family, and a lot to do with little need for long commutes.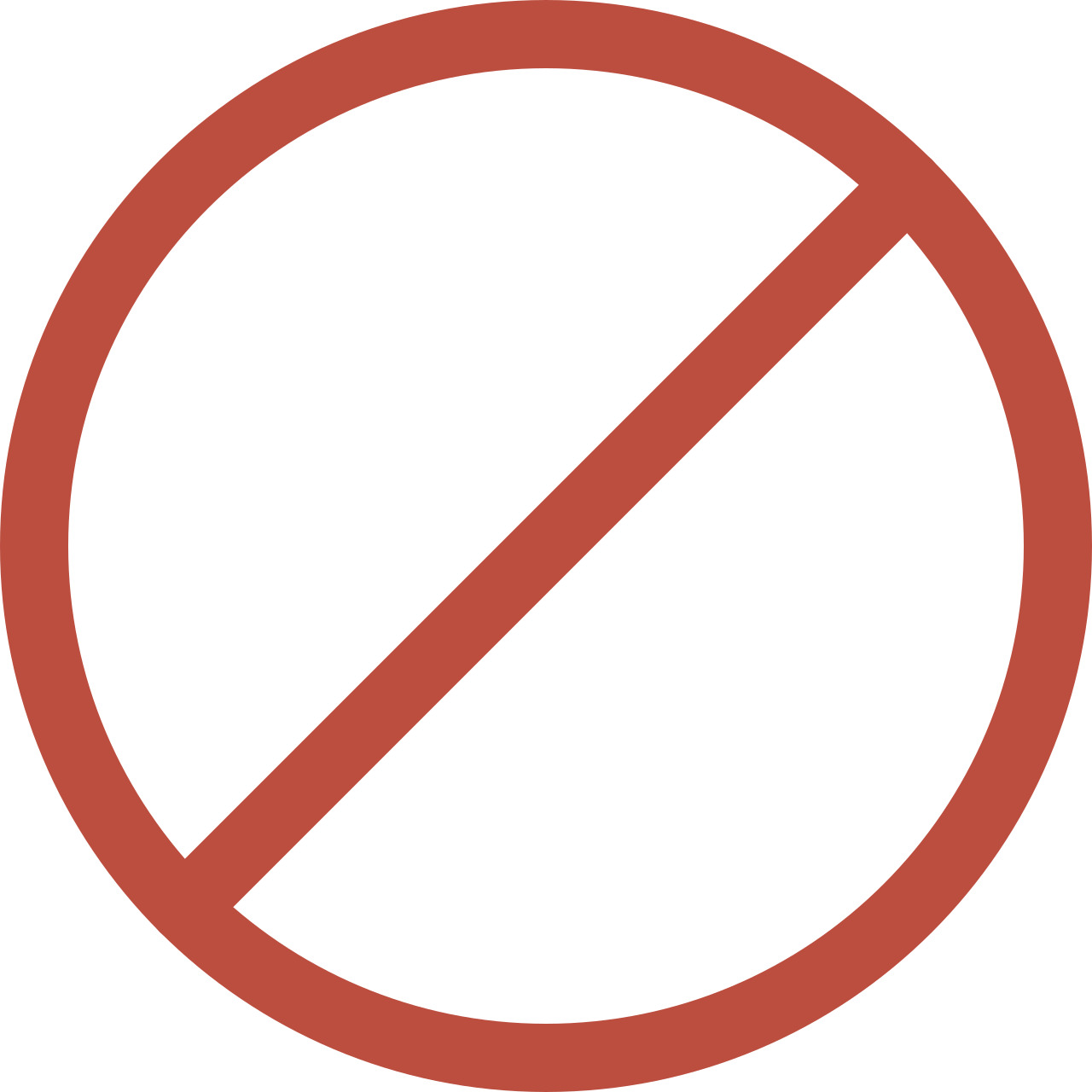 What Not To Expect
Living is not cheap in Leaside. Settling down in one of Toronto's most desirable areas comes at a price.
Living is easy for the families of Leaside, with plentiful recreational areas and even more options for dining and shopping. This is a popular spot in Toronto for upper-middle-income families who want to raise their kids in a safe and culturally rich neighbourhood. The uniquely designed neighbourhood has an interesting history tied to the Canadian National Railway, and has plenty of housing options from single, detached homes to apartments and condominiums. Lastly, there are many art schools and studios for children and adults to explore their creative talents and passions.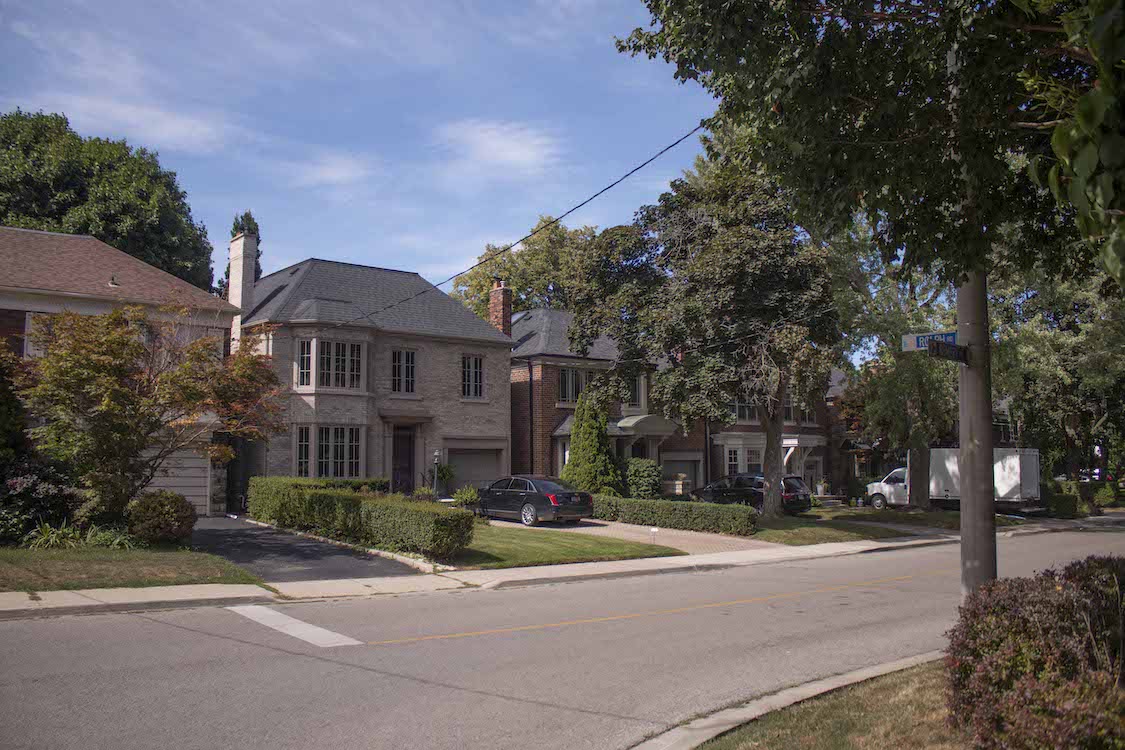 The area today known as Leaside was first settled by John Lea in 1819. Lea was a pioneer and farmer who emigrated to Canada from England via the US. Lea purchased 200 acres, planted an apple orchard, bought cows, and grew vegetables for sale at local marketplaces. Within 100 years, the Canadian National Railway (CNR) construction was in full swing, and Lea's property was of great interest to the railway developers. Part of the developers' plans involved communities that were directly connected to the rail system. Lea's son, William, eventually sold part of the Lea property to the CNR, giving them the right of way. Soon, Leaside Junction station was built, and the community grew around it.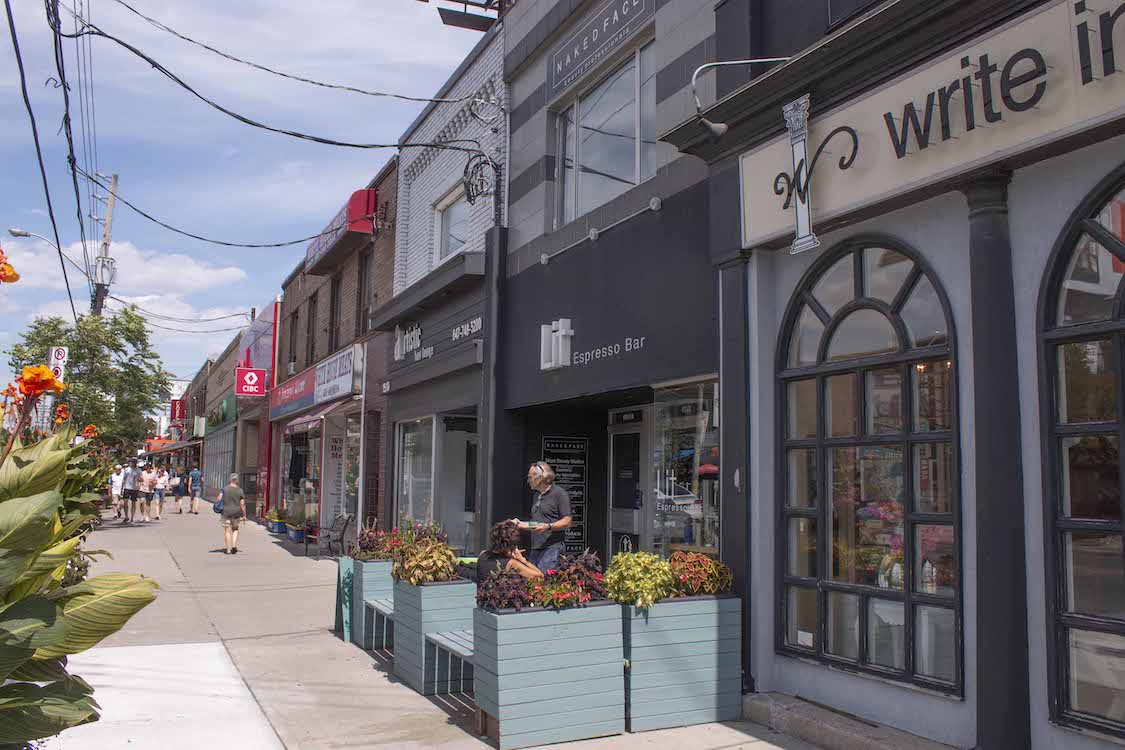 The heavily planned layout of Leaside was conceived by the landscape architect Frederick Gage Todd. Leaside features a unique array of boulevards, diagonal streets, squares, and parks that give the area an old-time charm. Most of the houses in Leaside are single, detached homes and include generously sized lots with a private drive and garage. There is also a mix of two-story, detached homes, bungalows, and semi-detached houses. Many of the Tudor-style homes were built in the 1930s and 1940s, while several condominiums and townhouses were added to Leaside's peripheries in the 1990s.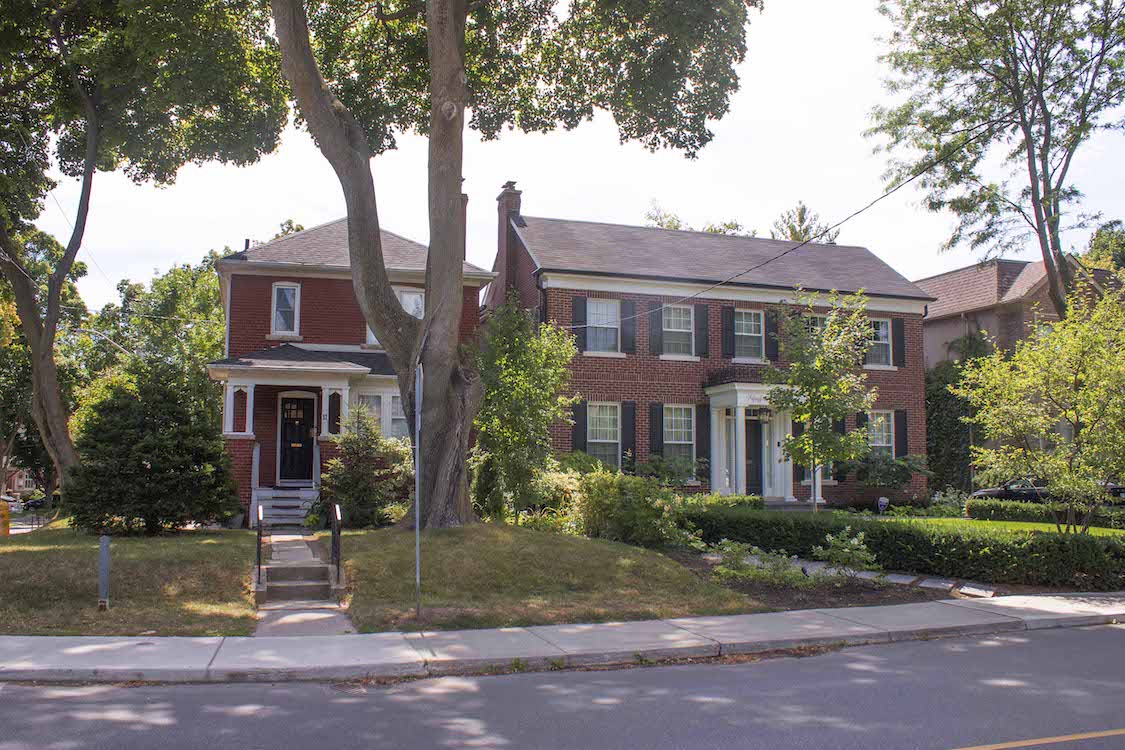 This community has a strong arts scene which shows through its many studios and galleries. A few of these galleries are located along Bayview Avenue, which forms the western border of Leaside. Along with visual arts, there are many other types of studios, such as the Hive Dance Company and the Runaway Puppet Theatre on Laird Drive. Many of Leaside's schools are arts-oriented, such as the Rosetta School of Visual Arts, and the Canadian Contemporary School of Art. Lastly, one of Toronto's Public Libraries lies in the centre of Leaside.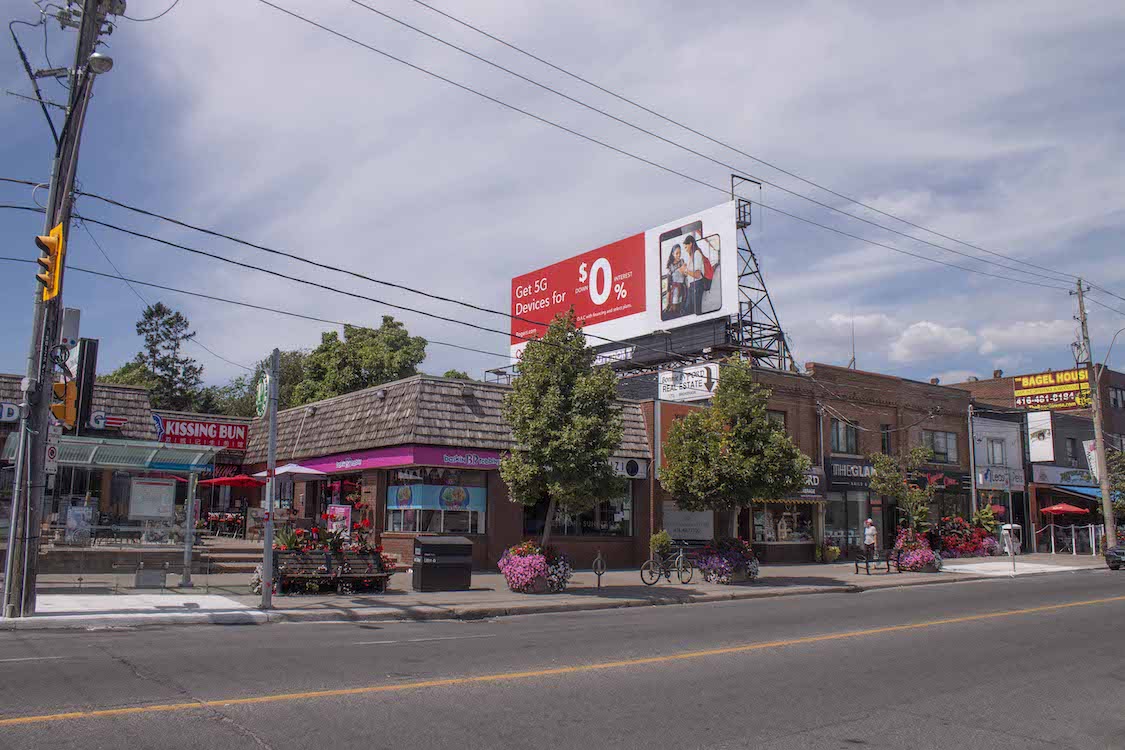 Bayview has a wide variety of shops and boutiques where you can buy designer clothing or gifts for friends and family. On the other side of town, the Leaside Centre has many national retail stores like Best Buy, Sport Chek, Urban Barn, The Home Depot, Pet Valu, and a HomeSense. You can also buy your groceries at Longo's and Sobeys near the Leaside Centre. Between Bayview Avenue and the Leaside Centre, locals can find a few specialty shops such as Crownland Outdoors, which sells outdoor clothing and equipment.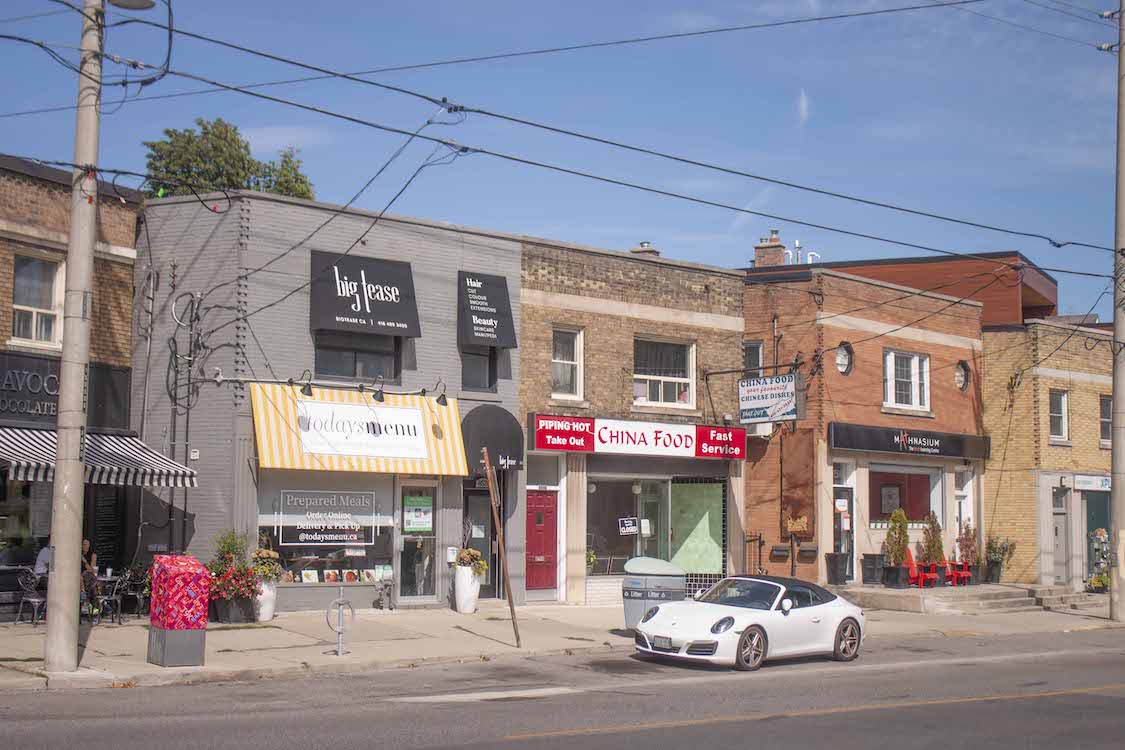 Much like shopping in Leaside, most dining venues are located along Bayview Avenue to the west and at the Leaside Centre to the east. There are a few outliers, however, such as the smattering of restaurants on Millwood Road. Near the Leaside Centre, you can chow down at Olde Yorke Fish and Chips or other spots like LOCAL Public Eatery and Sunset Grill, which are all highly rated. There's also a good selection of Japanese restaurants in this area, as well as pubs for people looking for a spot for celebrating. Bayview Avenue has a selection of both Western-style and ethnically diverse restaurants such as Duff's Famous Wings and Darna Middle Eastern Kitchen.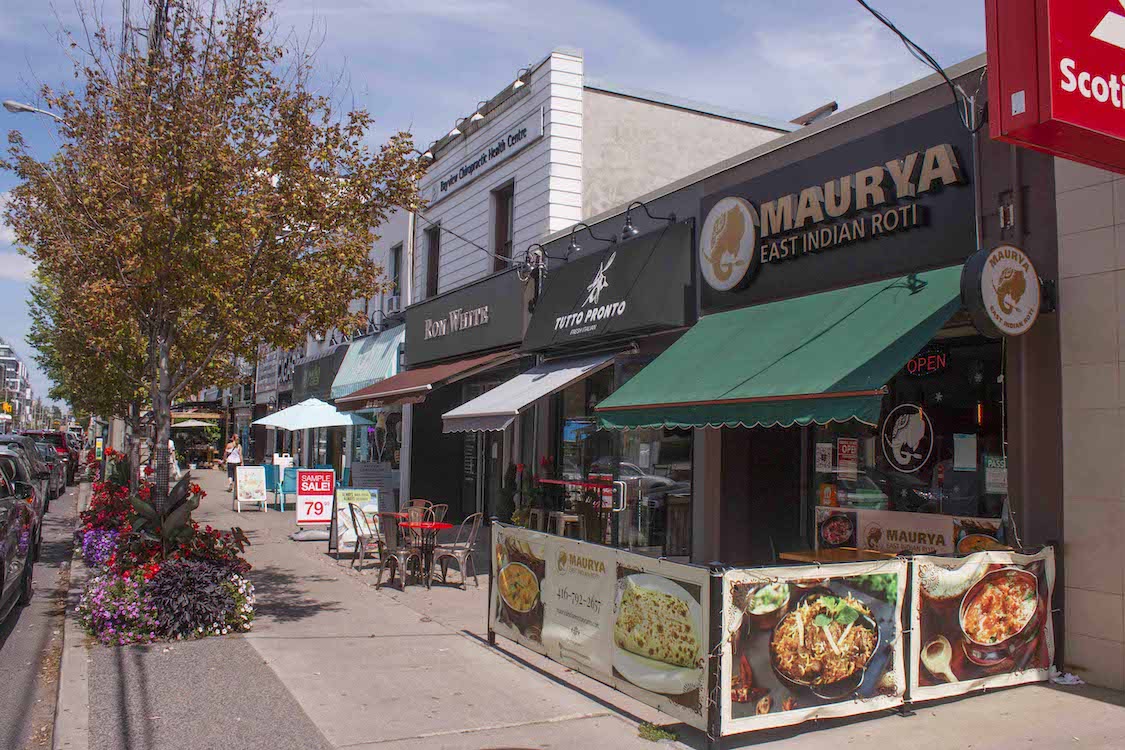 Howard Talbot Park is the biggest and closest option for Leaside residents to enjoy the outdoors. There's a splash pad for younger kids and it's a popular spot for sledding in the winter. Leaside is also close to the Lower Don Parklands. These Parklands have a multi-use trail, which means they can be enjoyed by cyclers, hikers, and runners. The trails provide scenic vantage points and places to stop for a short rest. People often congregate near the river in the springtime to watch the salmon run, which is when salmon travel upstream to their reproductive grounds.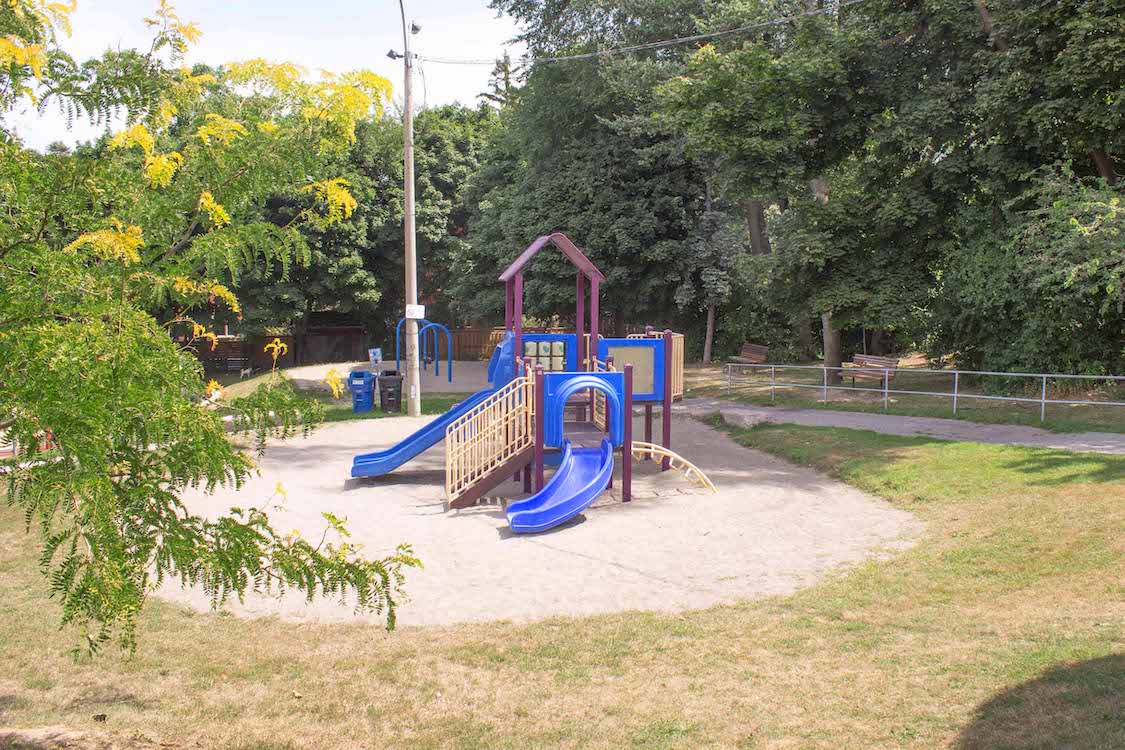 Leaside Memorial Community Gardens is a major hub for many forms of recreation. This beautifully designed complex was built on land donated by the original Lea family. It has an ice rink for hockey players, figure skaters, and the curling club, as well as a 3,000-square foot room that is rented out for weddings and other formal occasions. In addition to the community centre, Leaside also has a tennis club with six tennis courts. Howard Talbot Park has two baseball diamonds, and Vanderhoof Skatepark is a popular spot for skateboarders, rollerbladers, kids with scooters, and dogwalkers alike.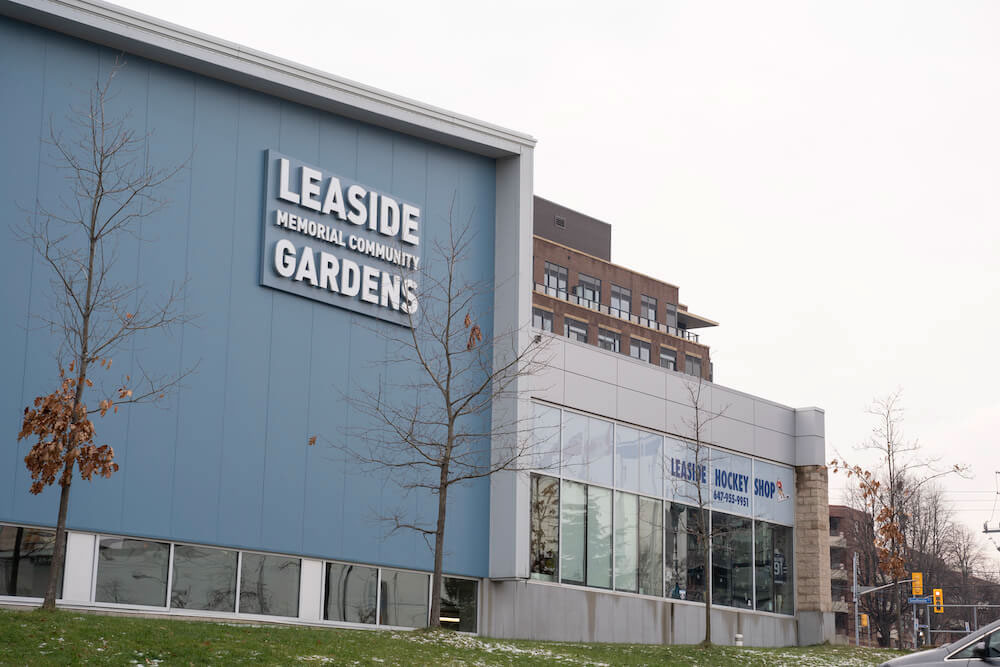 Regular bus services are conveniently located in Leaside, running south from Eglinton and Bayview Avenue and connecting residents to the St. Clair Subway station. Taking public transit from the northern parts of Leaside to downtown Toronto will take under an hour by public transit and half that by car. Leaside has reasonably quick access to the Don Valley Parkway, which is perfect for people who need access to the 401 for work or other occasions outside of the city.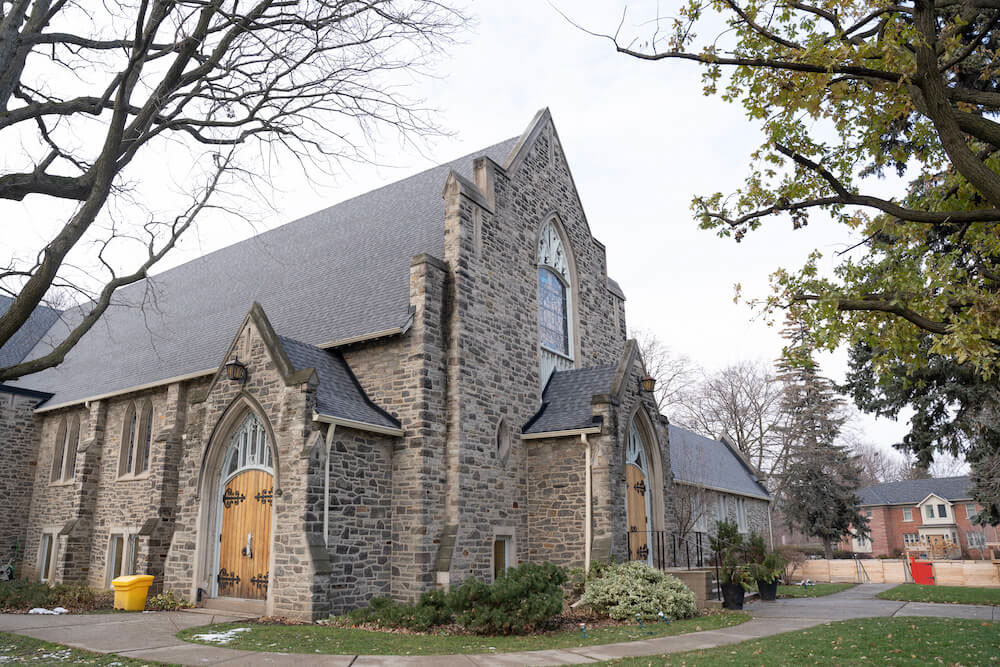 Enter textWho wouldn't want to live and raise a family in this pristine neighbourhood? It has easy access to national retail stores at the Leaside Centre, as well as a good variety of local shops for finding boutique items and even thrifting on Bayview Avenue. Green space is in great supply by accessing the Lower Don Parklands, and there are plenty of recreation centres for tennis, hockey, skateboarding, and dozens of other activities. With plenty of schools and easy access to the downtown core of Toronto, Leaside has earned its reputation as one of Toronto's most desirable areas for raising a family.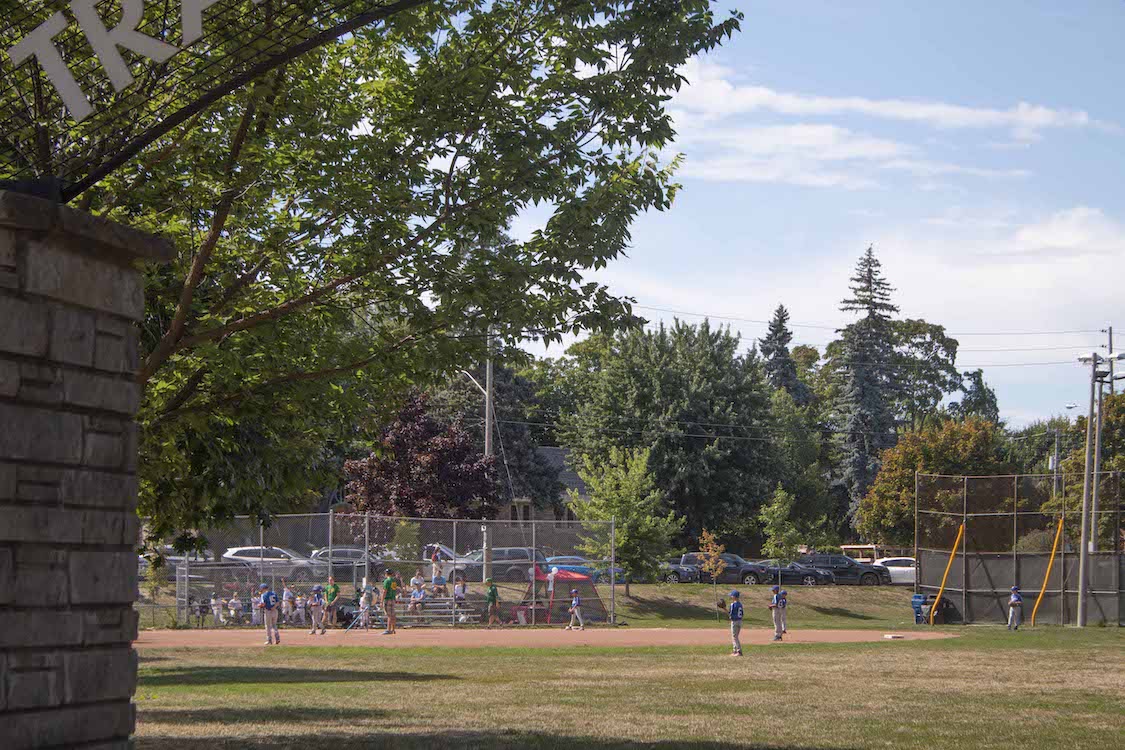 Frequently Asked Questions
What is Leaside known for?
It's one of the most popular neighbourhood in Toronto for raising a family. The sheer number of parks, green spaces, schools, recreation facilities, and its proximity to extensive shopping makes the neighbourhood highly coveted for upper-middle-income families.
Why is it called Leaside?
Leaside was named after John Lea, who was one of the first to settle in the area. Lea is known for building one of the first brick houses in this part of Toronto. This building was torn down, unfortunately, once the property was subdivided by the CNR, whose planned expansion led to the birth of the neighbourhood.