Parkview-Topham Park, East York Neighbourhood Guide: Quiet Living Near Nature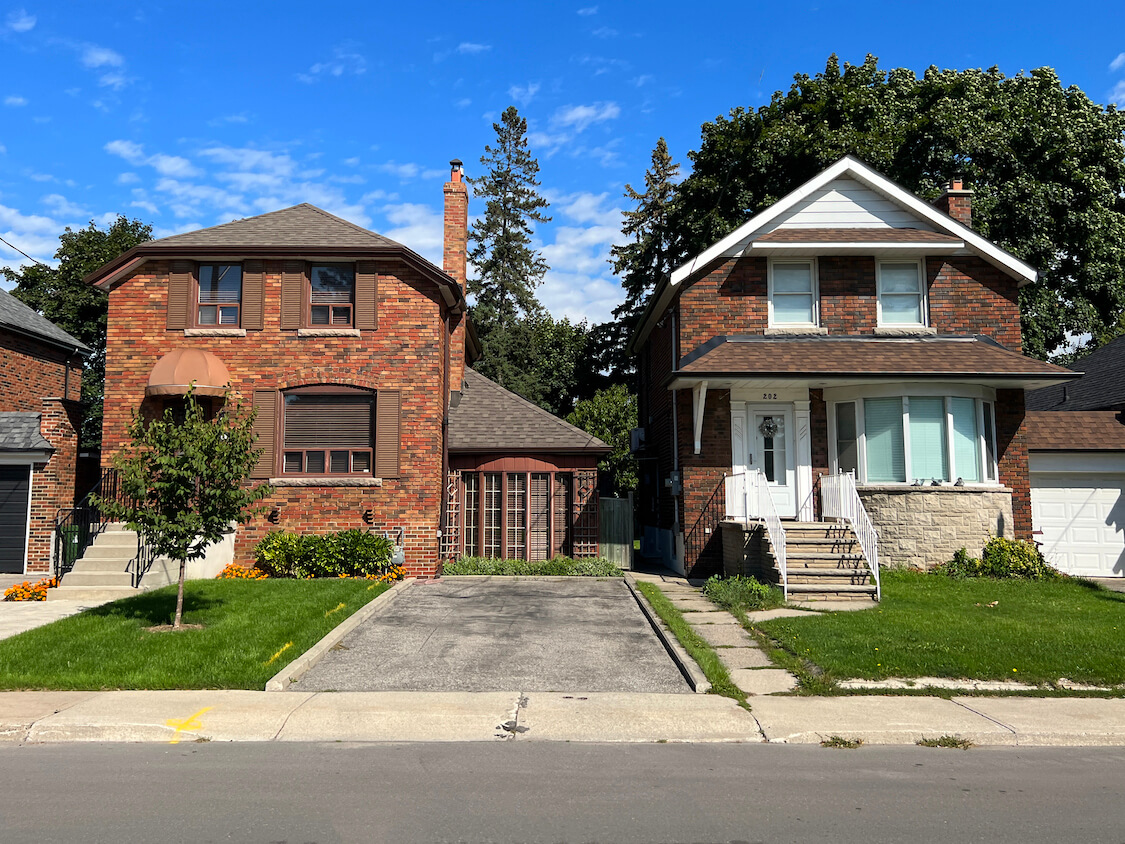 Image of Parkview Topham Park
Neighbourhood At a Glance: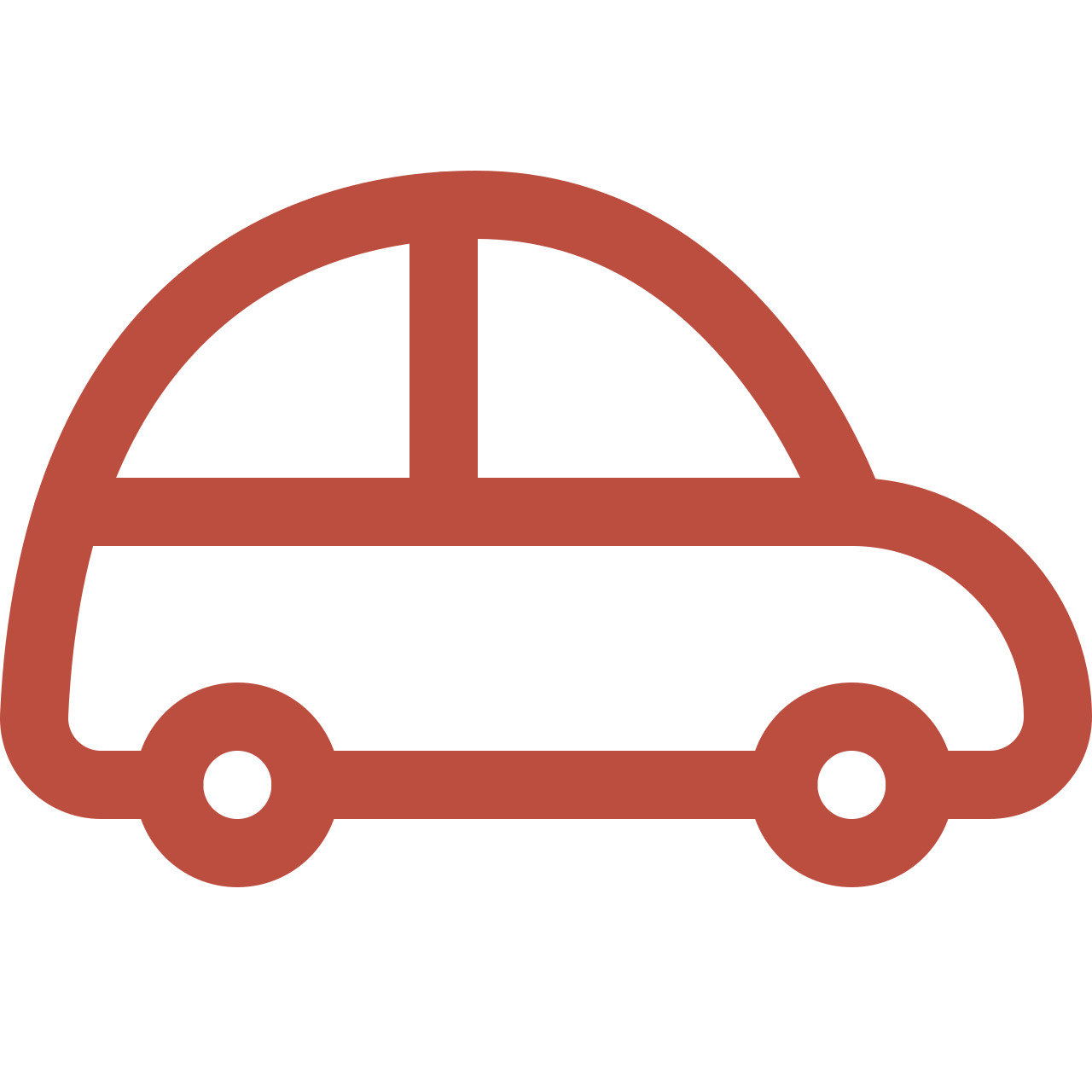 Average Commute Time to Toronto
About 20 minutes to downtown by car, and around one hour by public transit.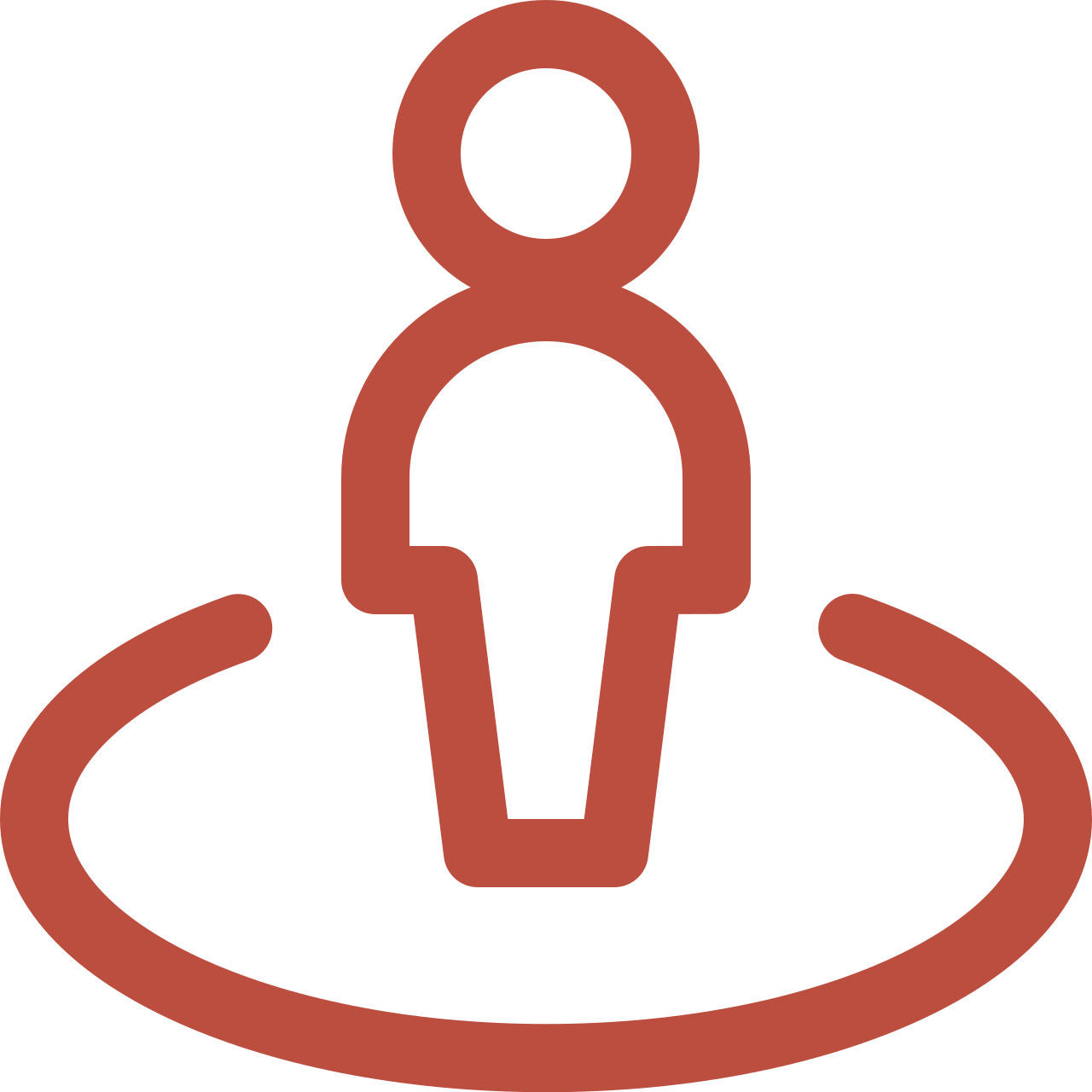 Lifestyle
Well-designed homes, generous lot sizes, and excellent access to all the necessities.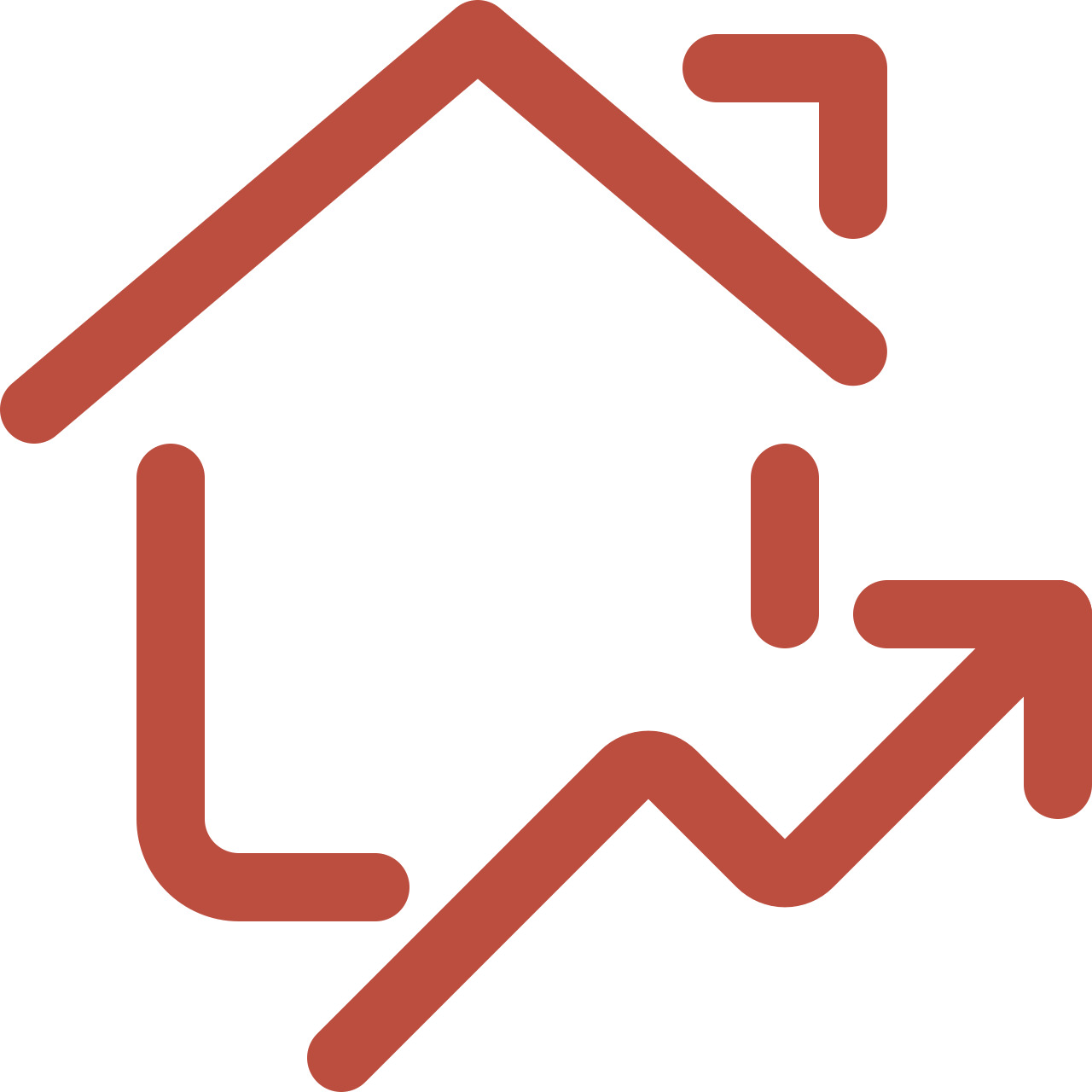 The Housing Market
Low-income highrises to single and two-story, detached homes with huge property lots.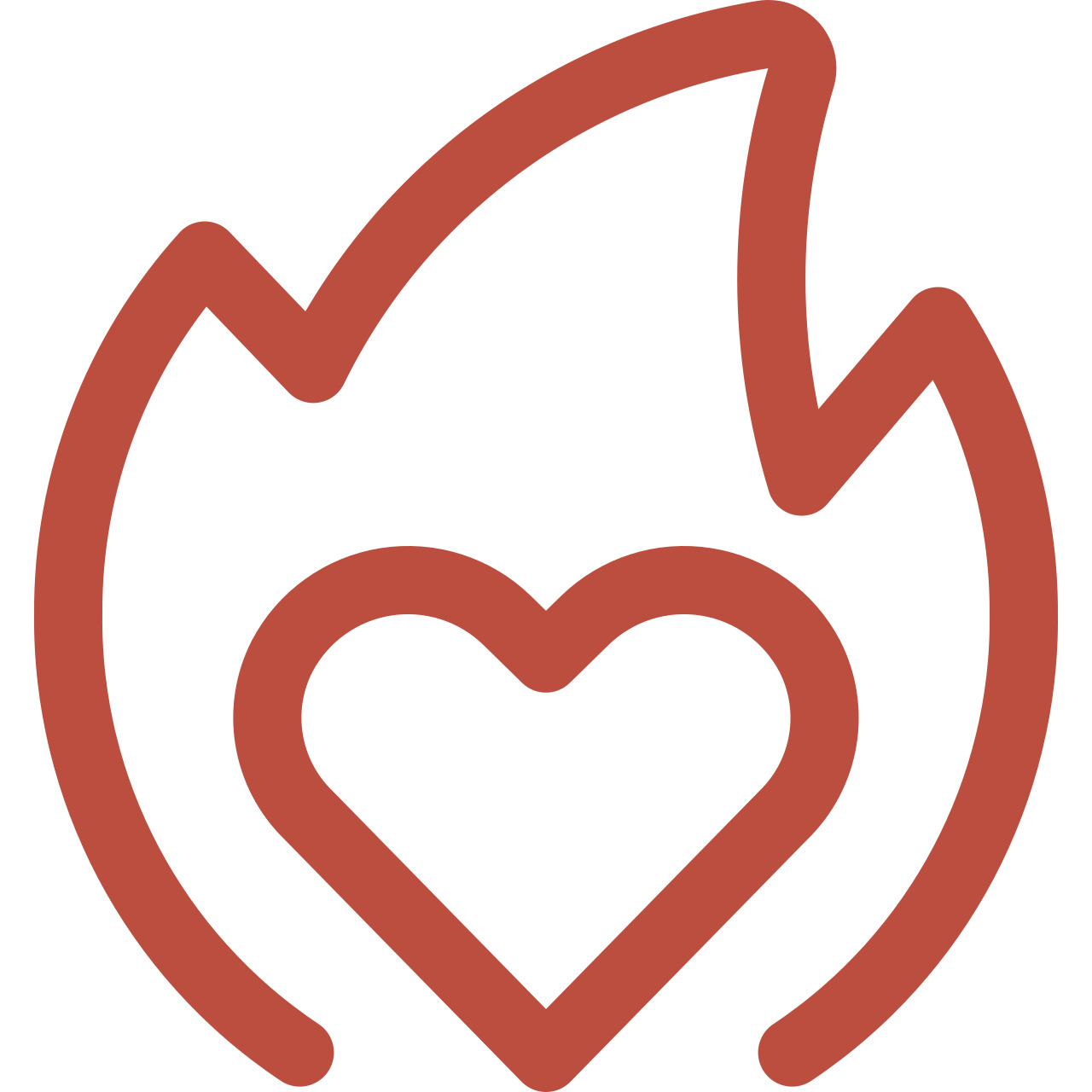 What You'll Love
A good mix of housing options with plenty of green spaces away from the busy city.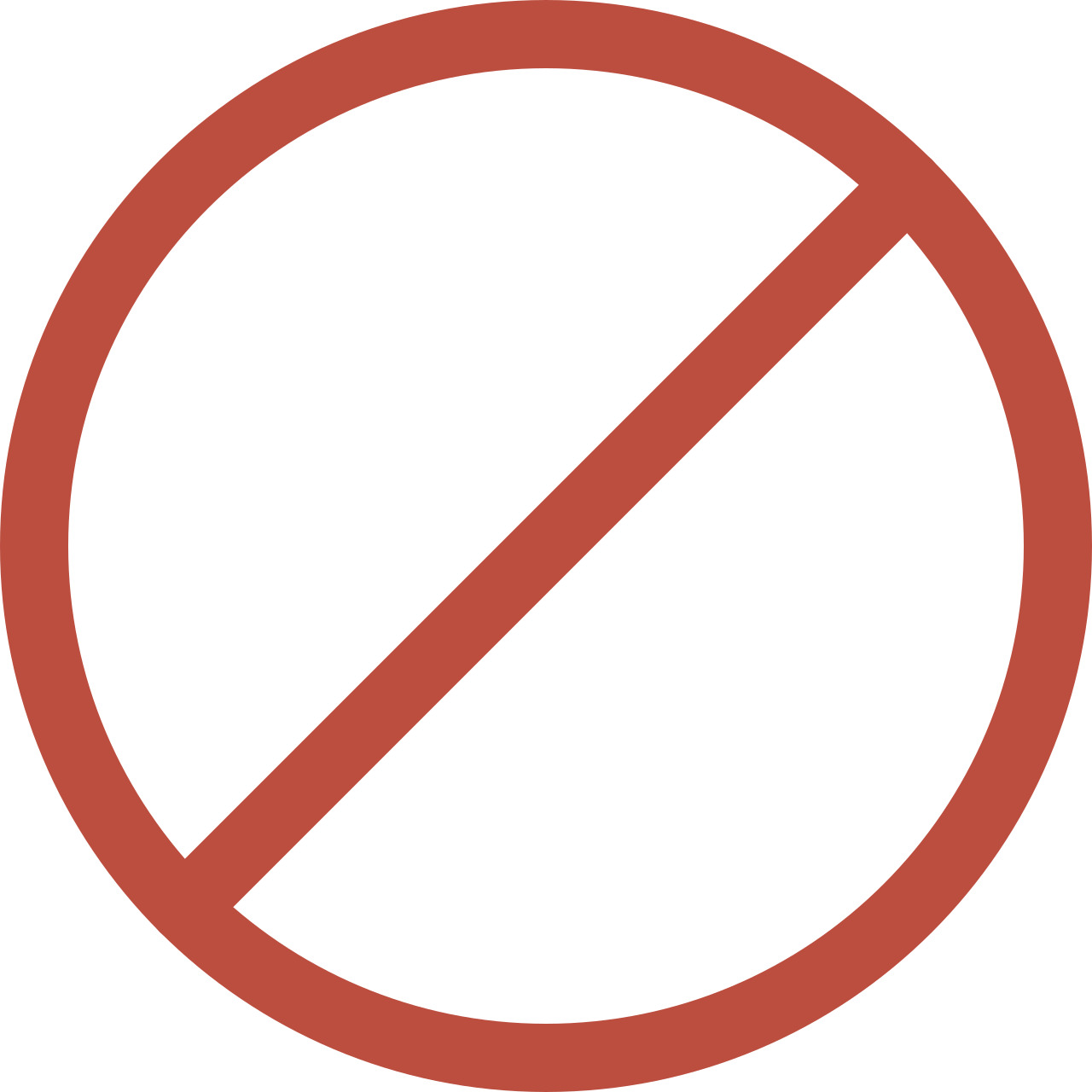 What Not To Expect
This isn't a great area for shopping, with travel necessary to find major retailers.
Are you looking for quiet neighbourhoods with great road access to the city and plenty of nature? If so, then Parkview-Topham Park might be the place for you. These neighbourhoods have many housing options from humble bungalows to two-story, detached homes. Parkview Hills has access to the beautiful Taylor Creek, and Topham Park has a huge park where active people can go skating, play baseball, and play with their kids at different times of the year. The area also has easy access to restaurants and different specialty stores, mostly located along O'Connor Drive.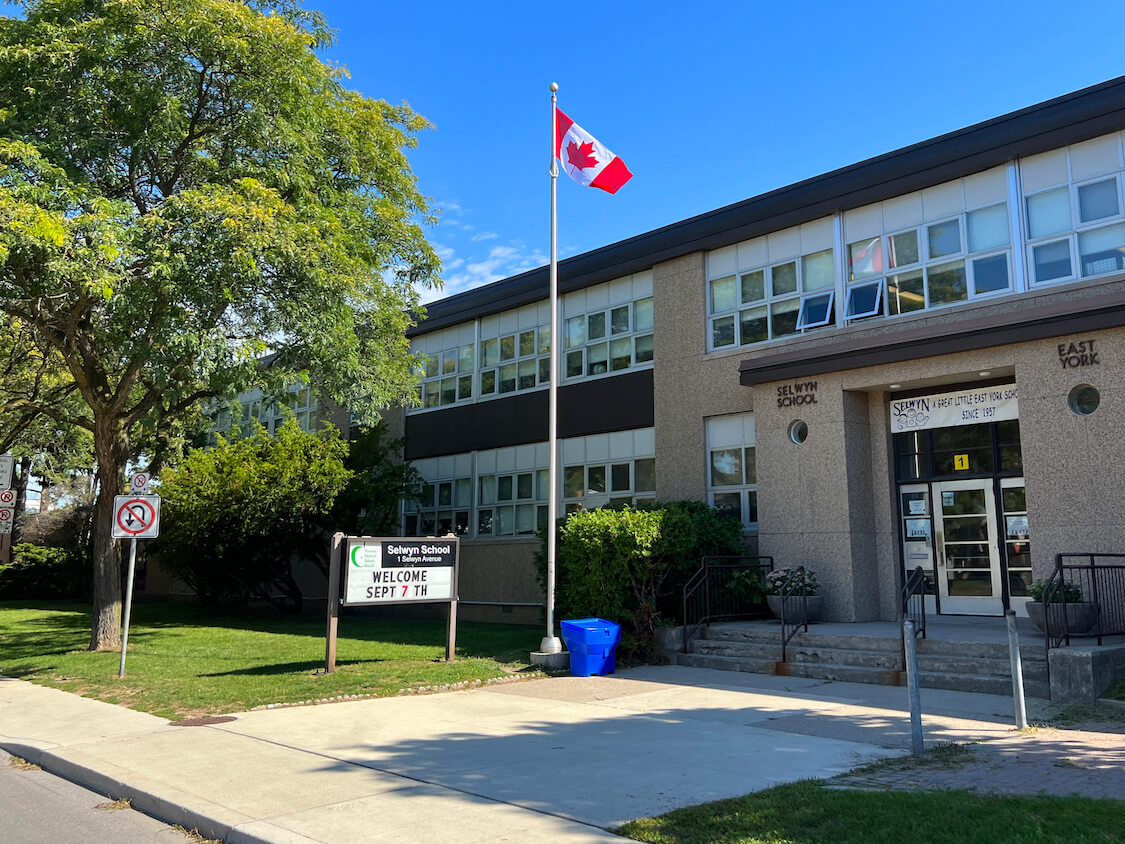 The Parkview region was once part of the Taylor family estate. Established in the 1820s by John Taylor and his brothers, the family pioneered Toronto's pulp and paper industry, soon becoming business leaders for the growing city. These brothers went on to build the Don Valley Brick Works in 1889. Topham Park was originally an apple orchard until 1944. Between 1944 and 1946, a neighbourhood was developed for War Veterans. The streets in this area were therefore given military names such as "Valor" and "Warvet," with others named after specific men who served in the military.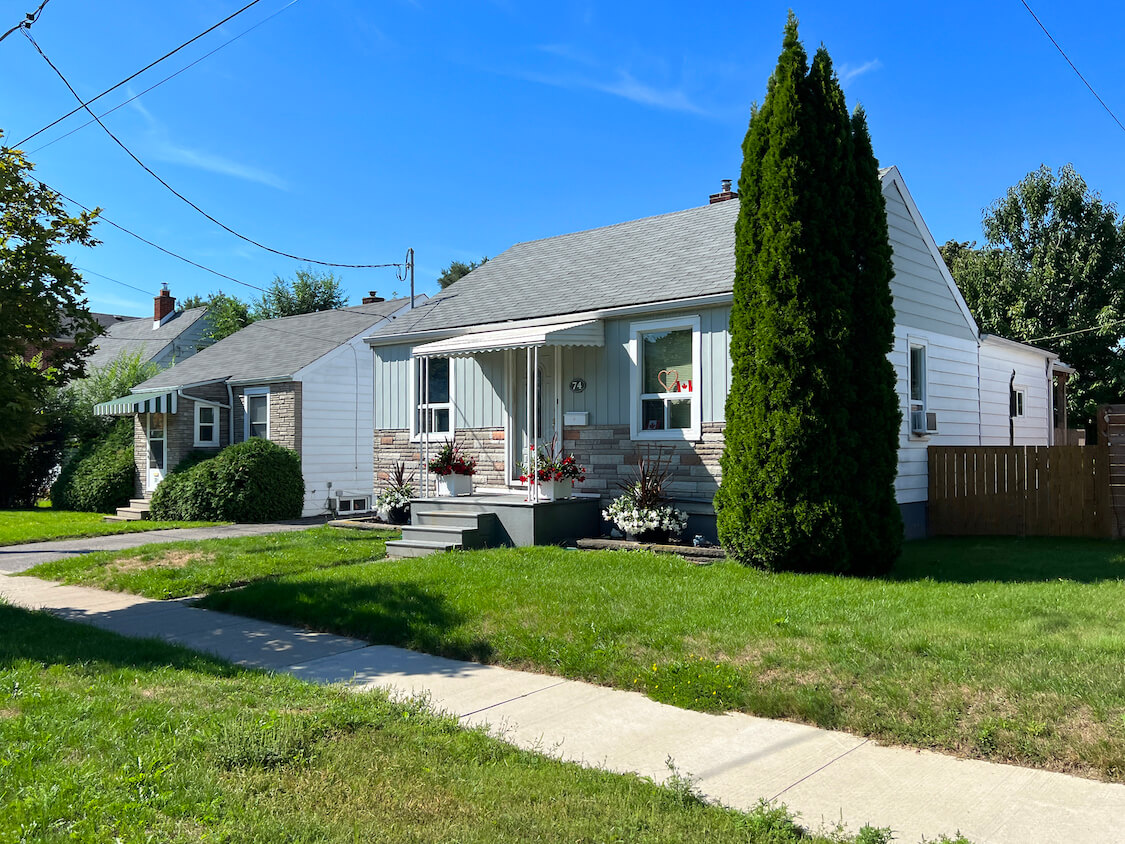 There is a wide range of housing options between these areas – from two-story detached homes to bungalows, cottage-style houses, and newly built, customed designed homes. Many homes date back to the 1940s and 1950s but some new homes are redesigned. Property values in areas of Parkview Hills often surpass those in other parts of East York due to their large lot sizes and proximity to parkland. Most of the homes in Topham Park were built in the 1940s, but many have undergone renovations with care taken to preserve the original design and integrity of the wartime homes.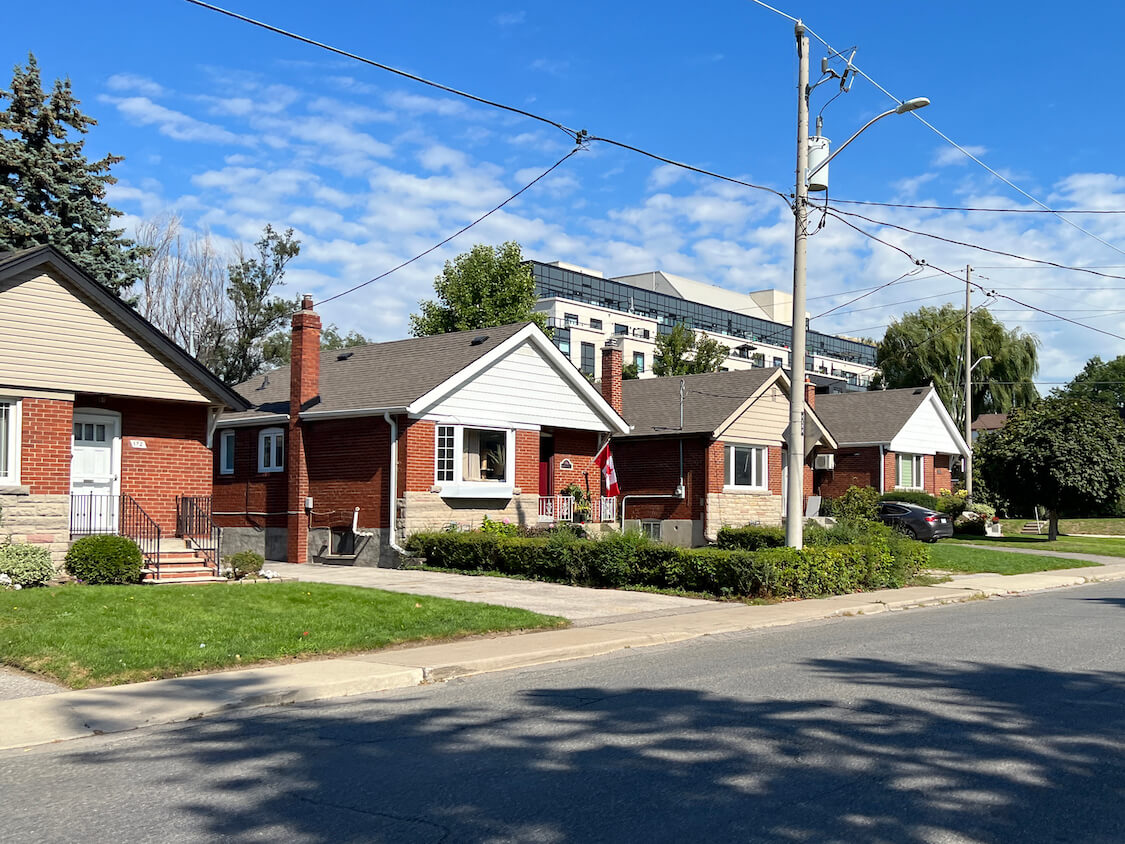 Things to Do in Parkview – Topham Park
The area of Parkview-Topham Park, East York, belongs to East End Arts, a non-profit artistic community that serves Toronto's east end. The organization gives residents access to arts events, programming, and services, along with professional development for both emerging and established artists and arts organizations. For-profit institutions in the area include some art studios spread out across Topham Park and Parkview, such as Studio On the Hill, Applied Art Studios, and the Jeff Goodman Studio, the last of which does glass blowing. There are also some tattoo parlours and music studios in the area.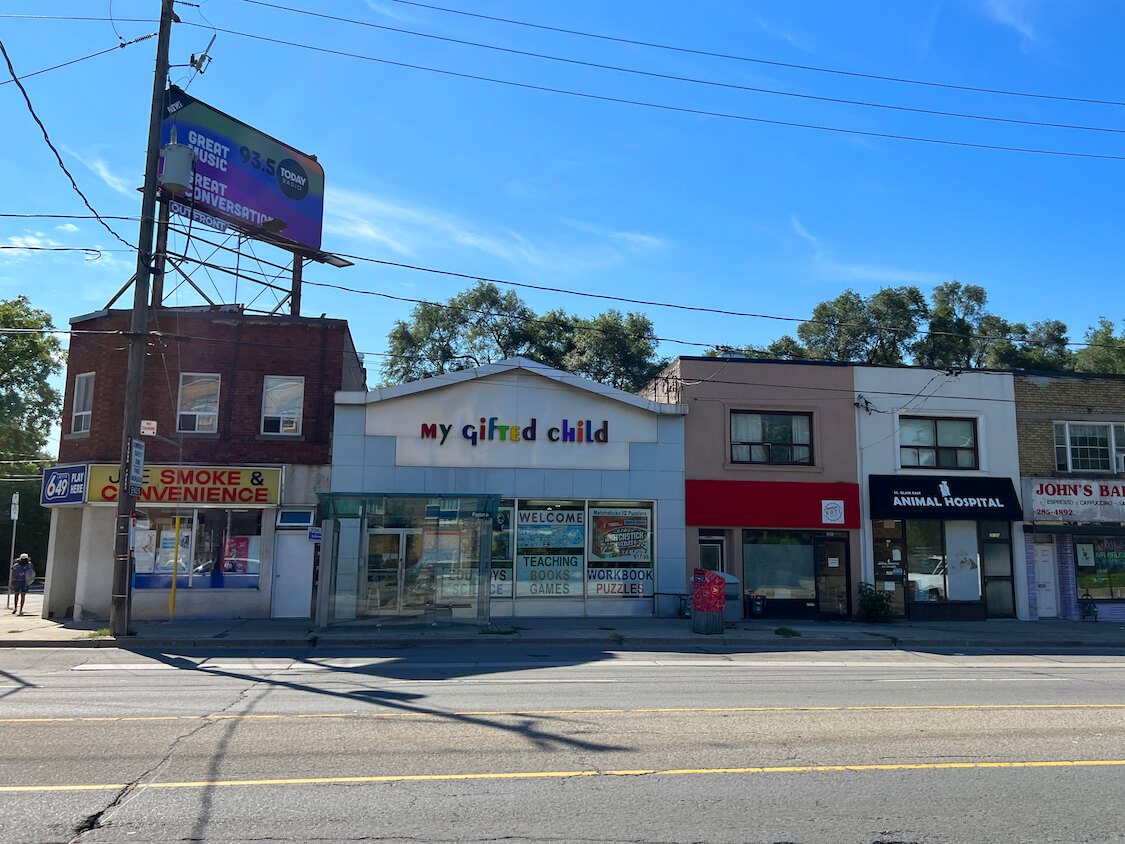 These neighbourhoods don't have any major areas for shopping, but there are some great shops where you can purchase specialty goods and other wares. Near the intersection of O'Conner Drive and St. Clair Avenue East, you'll find several specialty shops such as Je Vis Bridal and Stava, which carry designer clothes. Also in this area is Urban Renewals, selling various soaps and salves, and you can stop by Christopher Paunil Designs Inc. for designer women's clothing handmade in Toronto. Further east there is a No Frills for everyday grocery shopping.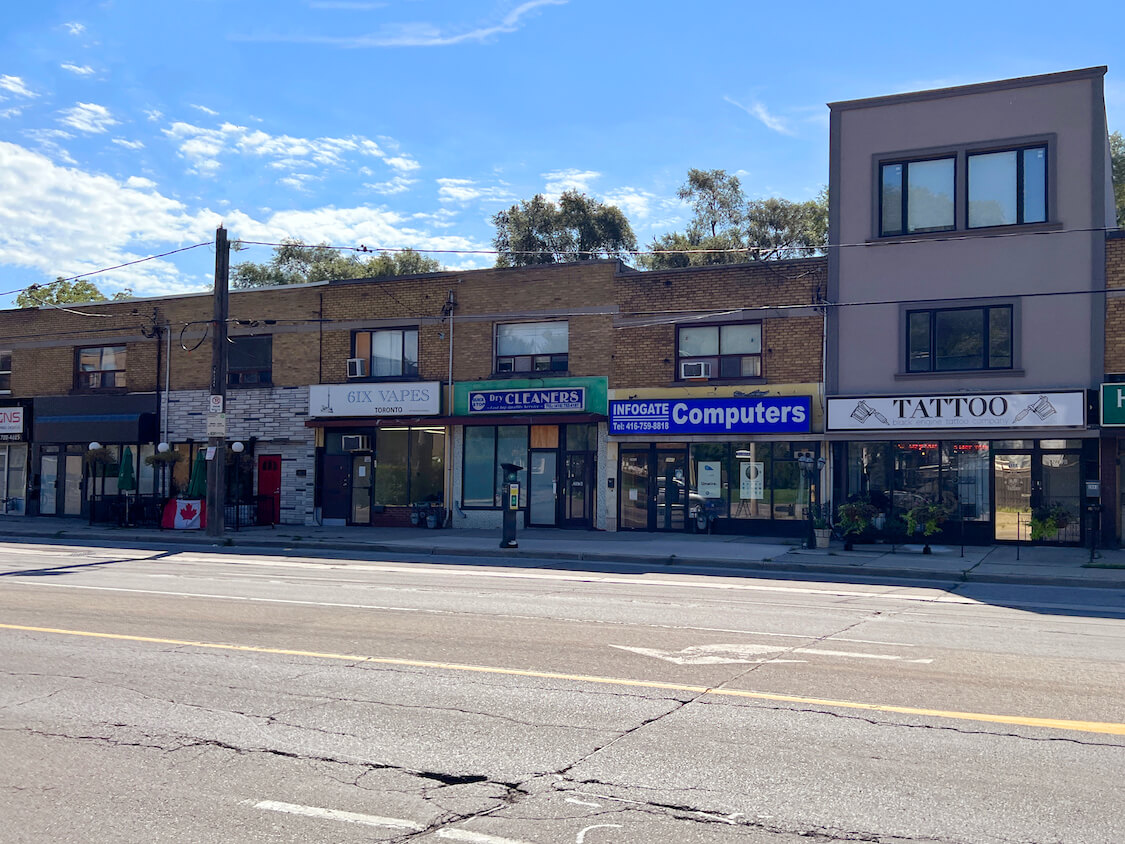 Parkview and Topham Park have a good selection of restaurants on O'Connor Drive, where residents can choose from a selection of bars, chains, and cultural foods. Rise & Dine Eatery is a hugely popular local brunch spot known for its simple breakfast menu and terrific prices. Mexico Lindo is just a little further north, up O'Connor, and serves tacos, burritos, and other Mexican street food with a wide variety of sides like salsa, guacamole, and sour cream. House of Empanadas has a nearly five-star rating on Google reviews, serving beef, spinach, chicken, and chorizo empanadas for take-out. Duffy's Drive-in Restaurant is another local favourite serving simple meals such as burgers with fries at a reasonable price.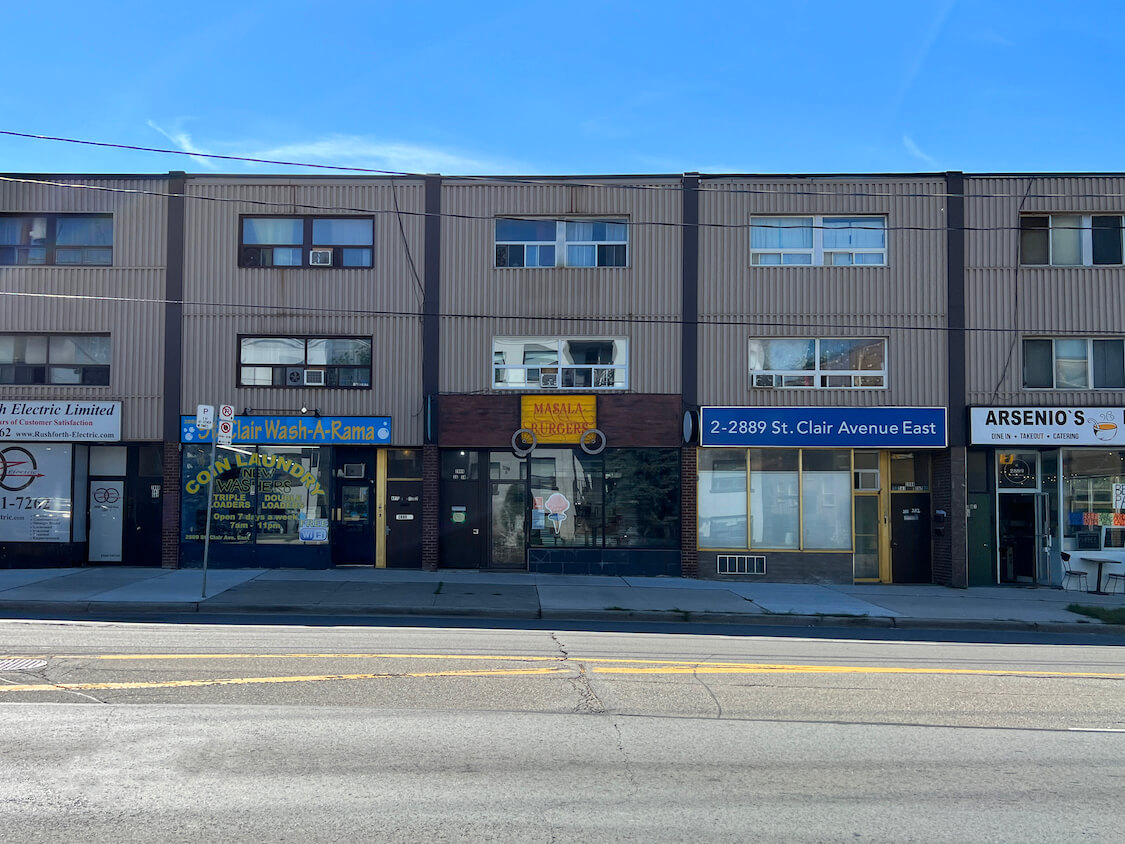 The Parkview-Topham Park area is bordered to the south by the Taylor Massey Creek, a tributary of the Don River. The creek is named after two major families responsible for Toronto's early development: Taylor and Massey. There is a trail running through the ravine in this area that takes travellers through wetlands, woodlands, meadows, and parks. It's a great place for hiking, walking, running, and cycling in the warmer months, and a spectacular spot for snowshoeing in the winter. Topham Park has a play structure for kids and a splash pad for cooling off in the summer.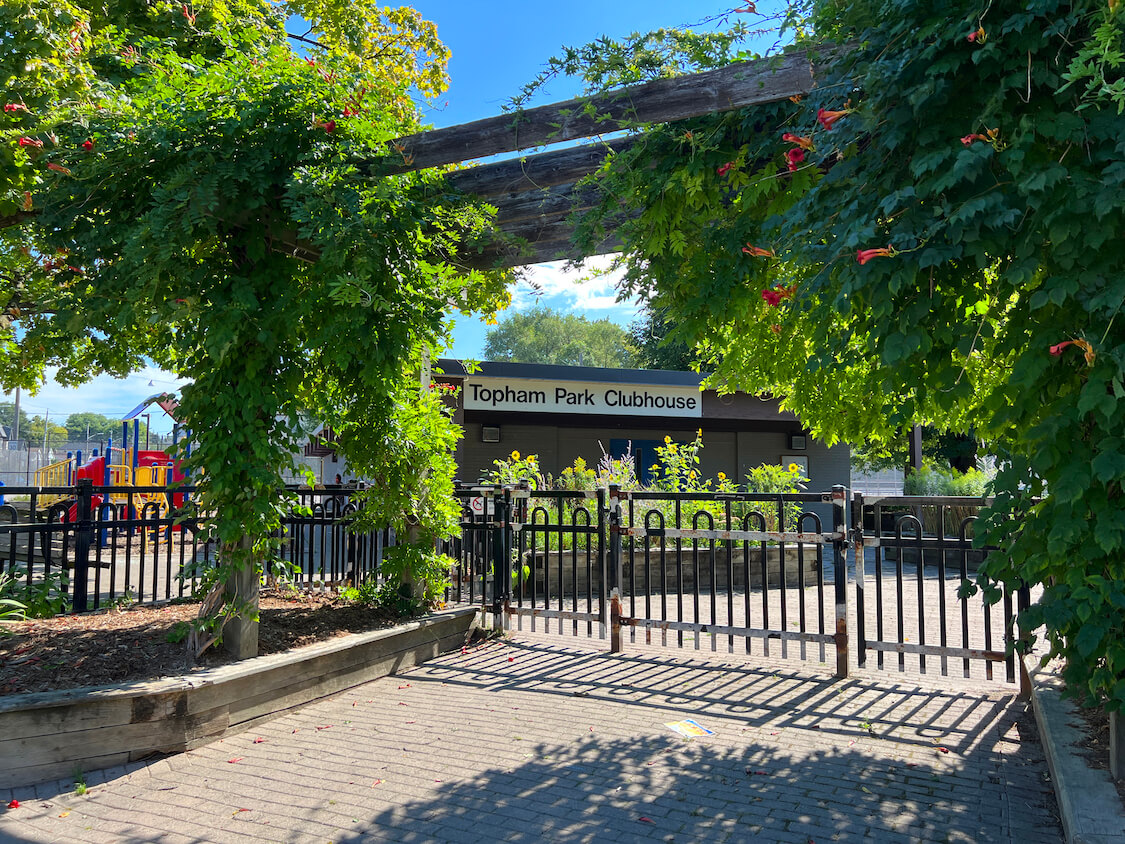 Topham park not only gives residents access to a baseball diamond, but also has two tennis courts. There is a natural ice rink for pleasure skating and hockey in the winter. On the north side of Parkview, you can find StrengthBox, one of Toronto's highly rated gyms. StrengthBox offers courses and personal trainers for people looking to get a jump on an active lifestyle. Redwood Hot Yoga Studio is located near the intersection of St. Clair Avenue and O'Connor Drive. This is where you can sign up for intensive yoga sessions that will boost your mood as well as your physique.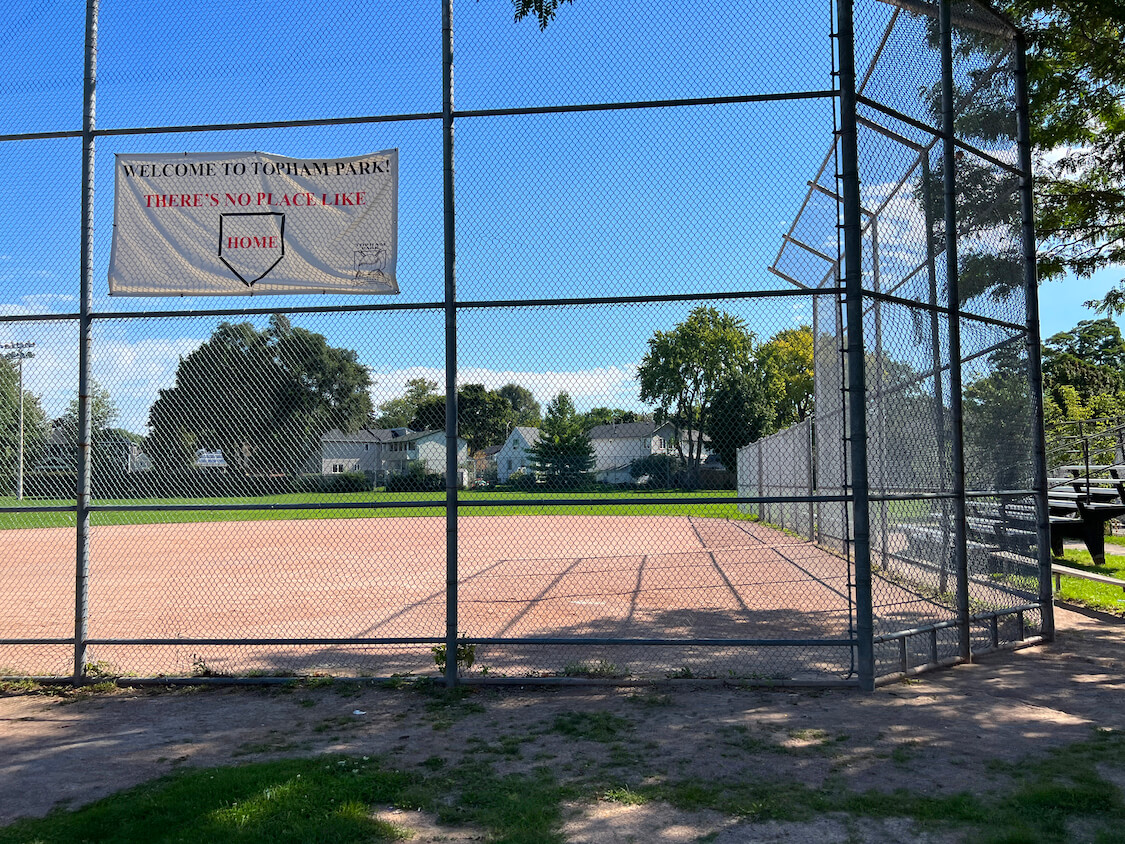 This area has decent connectivity to the Toronto transit system, with bus lines running from St. Clair and O'Connor that link commuters to Coxwell subway station on the Bloor-Danforth subway line. This will connect travellers to the downtown core in an hour, give or take a few minutes depending on where you live. Commuters with cars will likely use the Don Valley Parkway to travel downtown, which will take them less than half an hour. The Don Valley Parkway will also connect drivers to Toronto's network of commuter highways.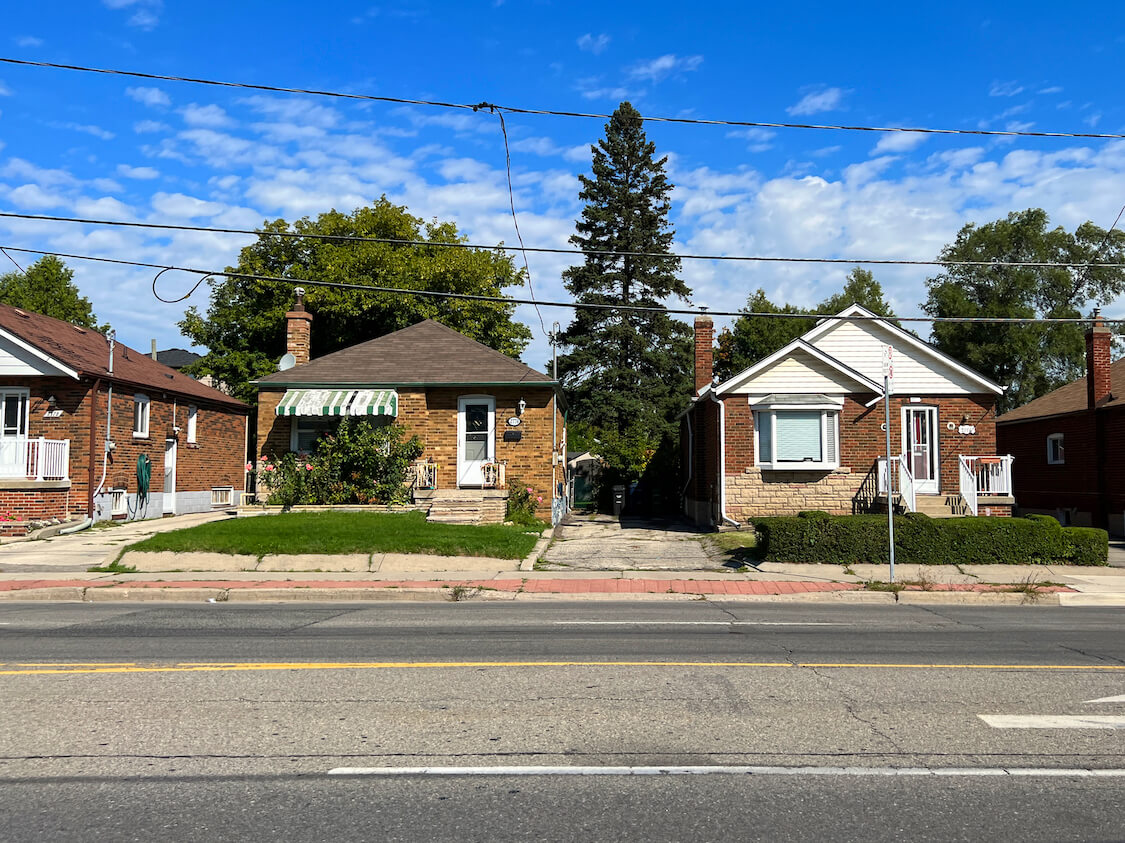 Parkland and Historic Homes
If quiet city-living with a taste of nature is what you're after, then look no further. There are plenty of amenities in the area – from gyms and yoga studios to grocery stores and restaurants. Both areas have great options when it comes to housing, and many of the lots have ample space for potential redesigns. While the area is somewhat detached from the downtown core, there's a good number of shopping options if you're looking for a gift or a special piece of clothing from a designer shop. There are also convenient bus routes and arterial roads for people travelling in and around the city.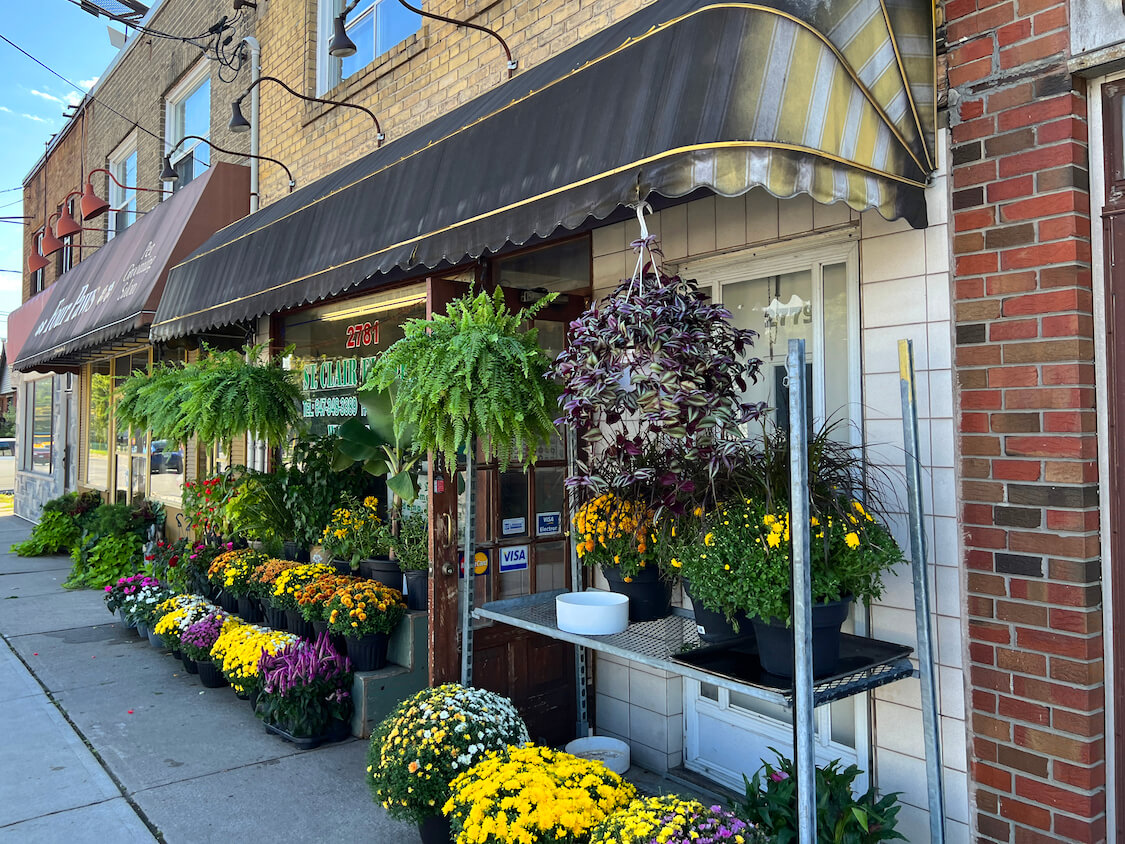 Frequently Asked Questions
What is Parkview-Topham Park, East York, known for?
Parkview is known for its strong communities and beautiful nature around Taylor Creek. Topham Park is easily recognized for its commemoration of those who served in the war.
Why is it called Parkview-Topham Park?
Topham Park was named after Frederick Topham, a Victoria Cross recipient and once a resident of the neighbourhood. The combination of Parkview and Topham Park is taken from the city's definitions. Most locals know the area by the neighbourhood's specific names such as Parkview Hills and Topham Park.