Vaughan Uplands Neighbourhood Guide: A Quiet, Green Community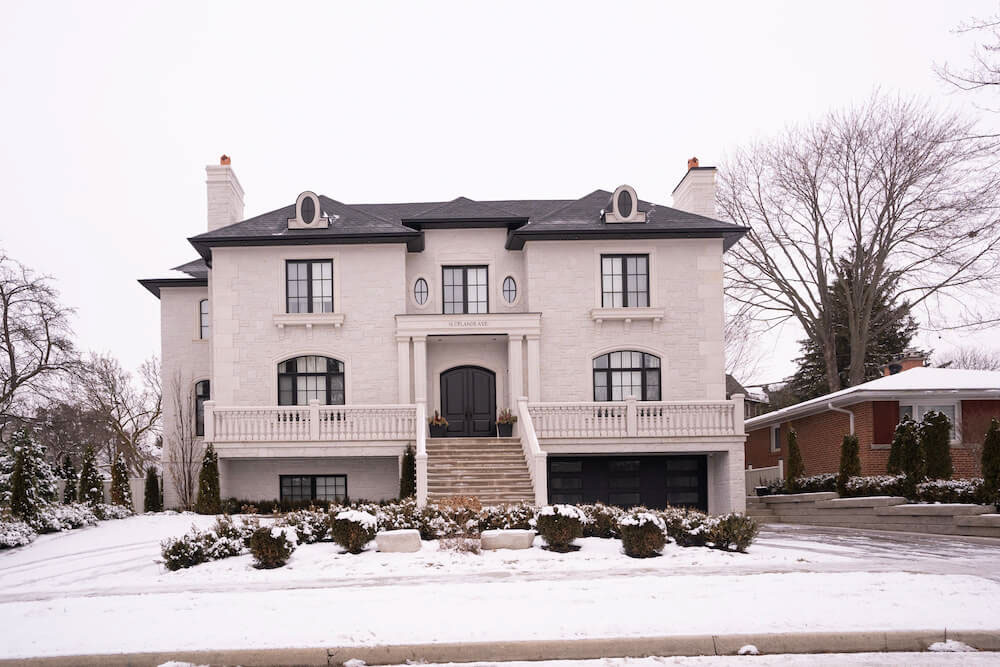 Neighbourhood At a Glance: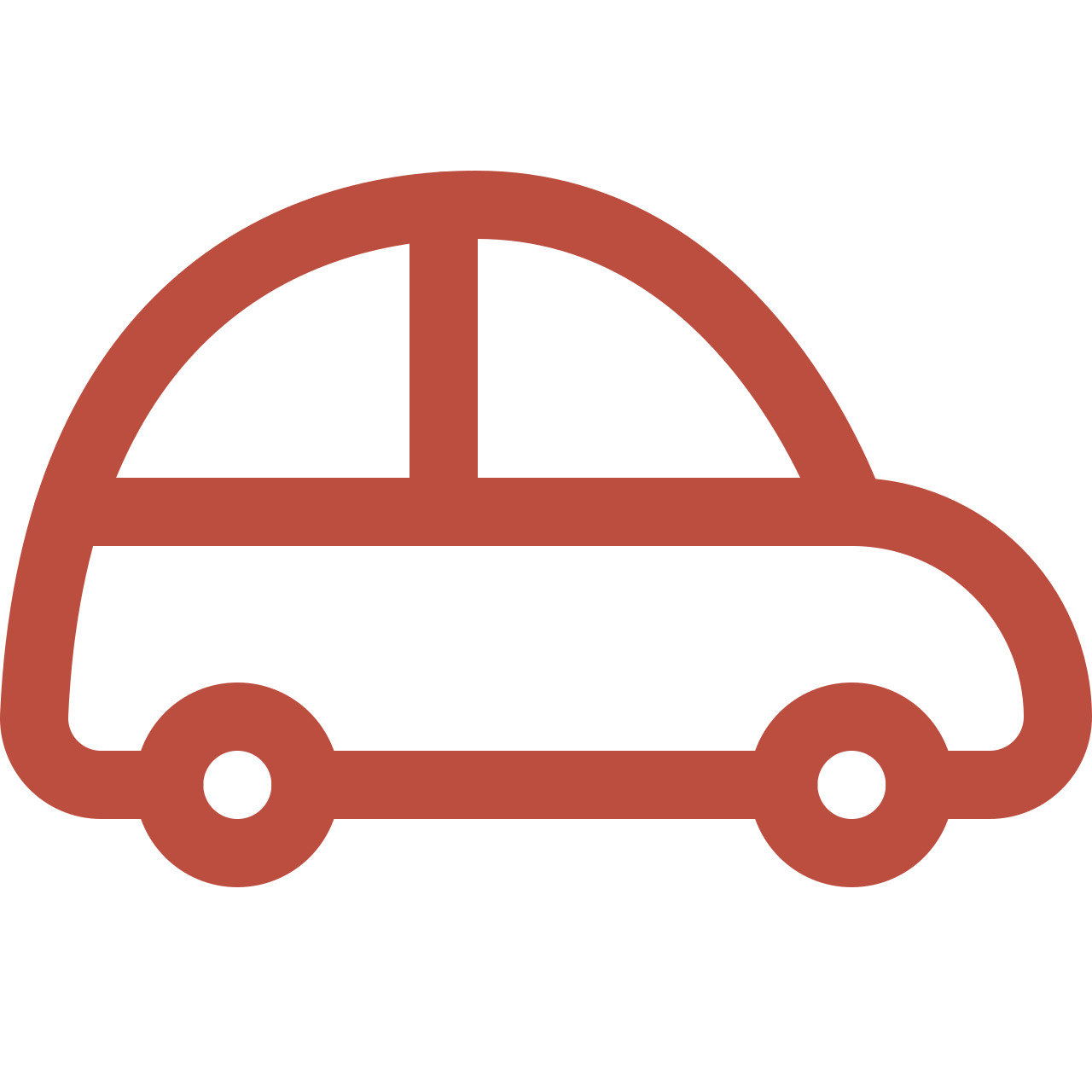 Average Commute Time
Union Station can be reached in 30 minutes by car and about an hour by public transit.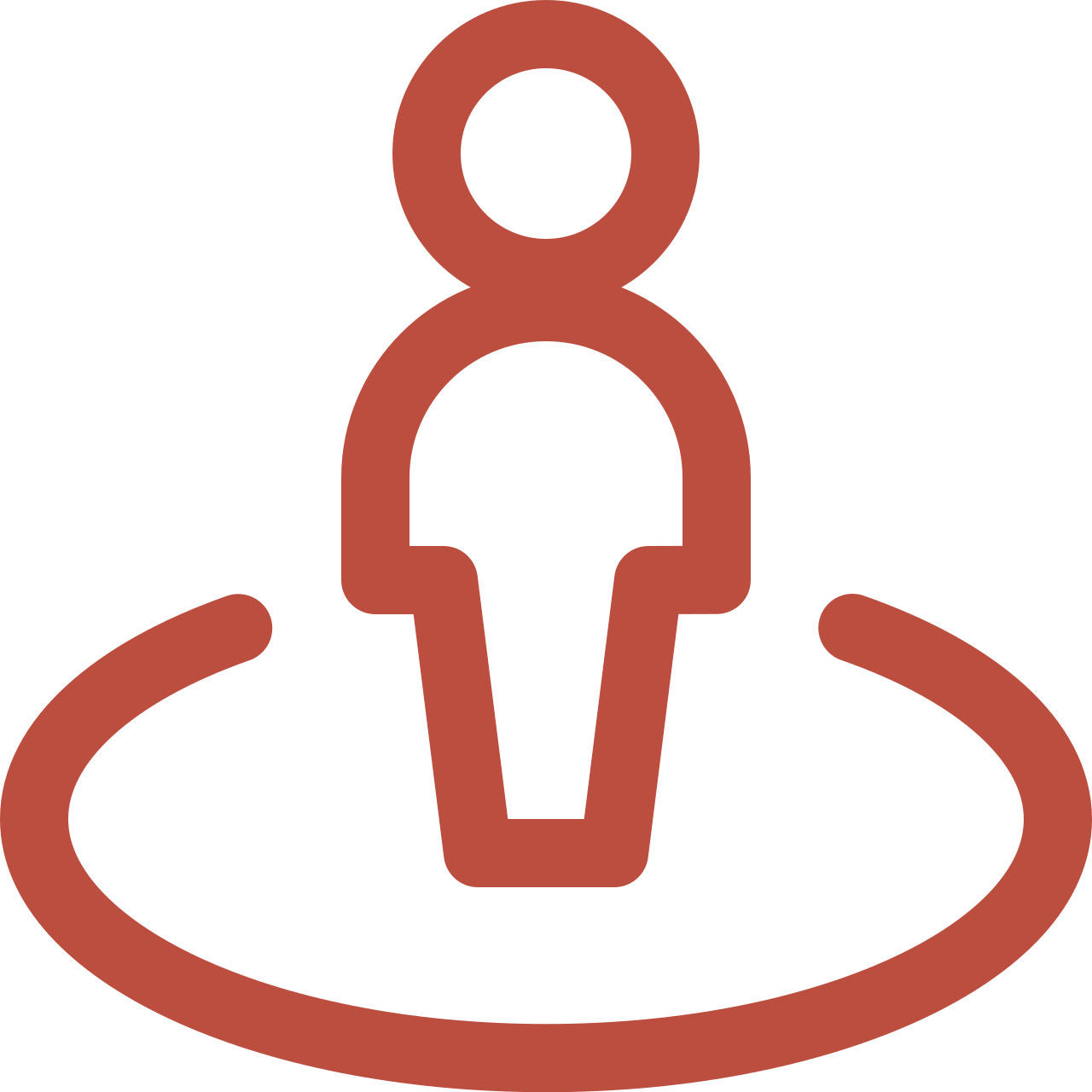 Lifestyle
Quiet residential living near golf courses, restaurants, and shops on Yonge.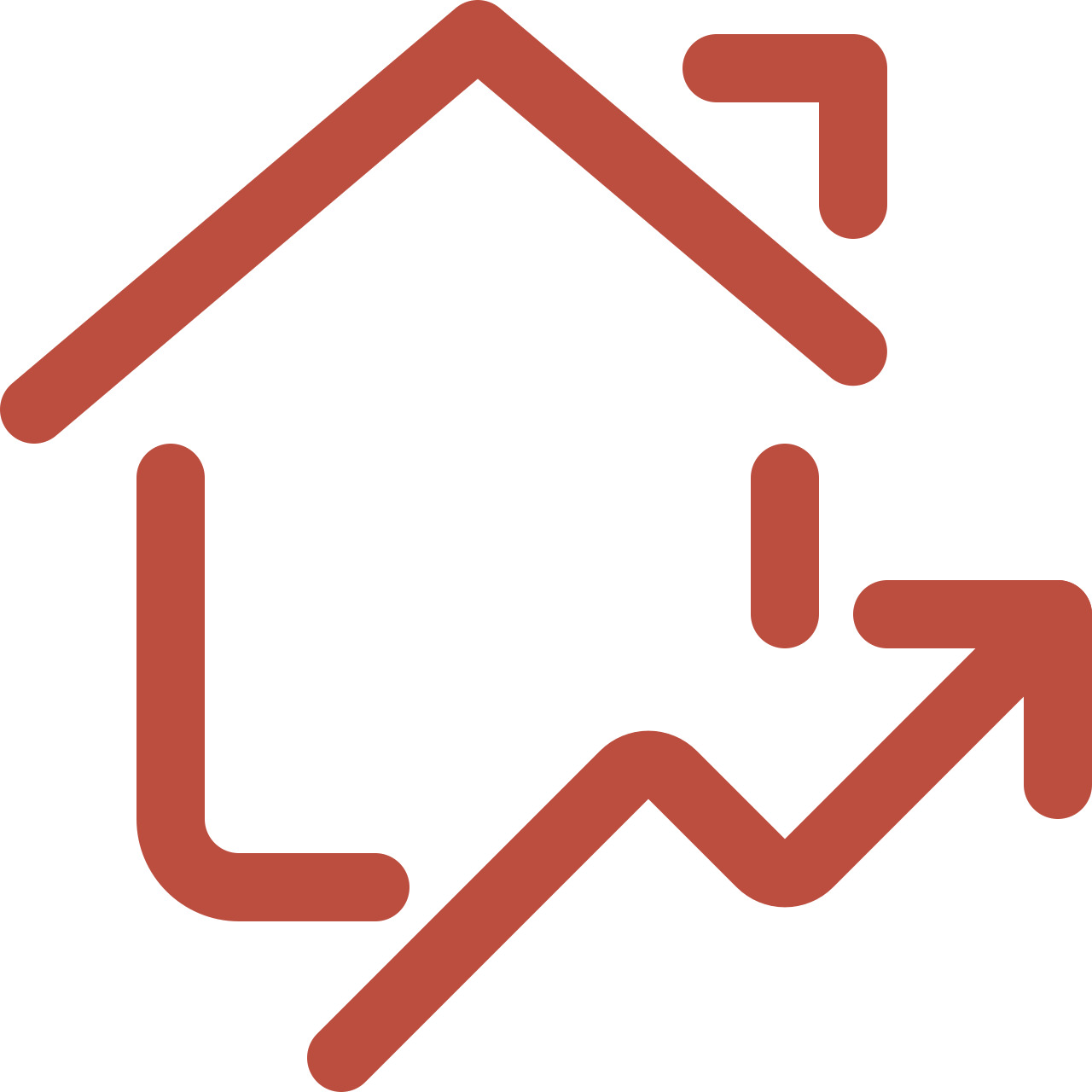 The Housing Market
A mixture of bungalows and large, two-storey buildings of varying styles.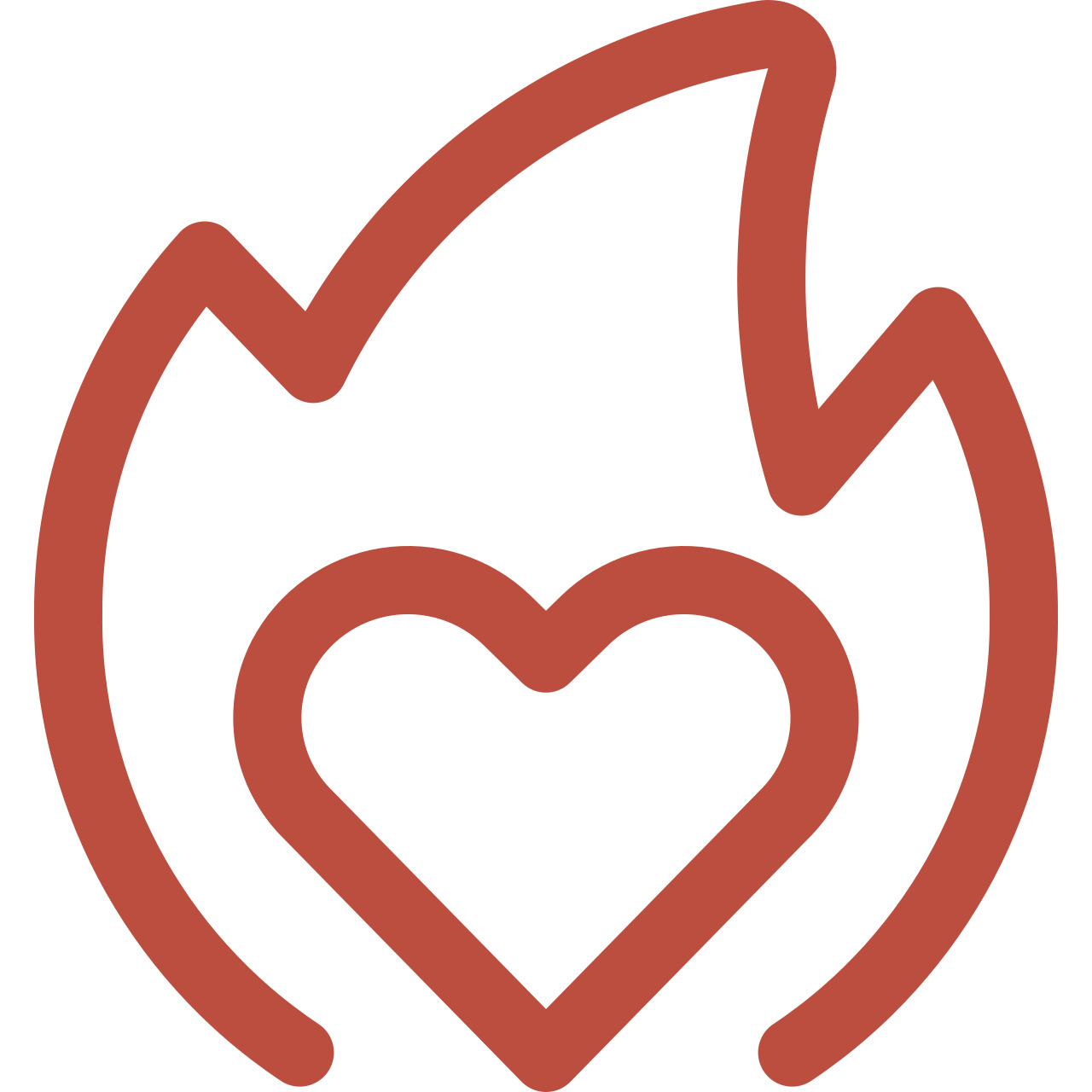 What You'll Love
This neighbourhood has many areas for golf, tennis, and basketball.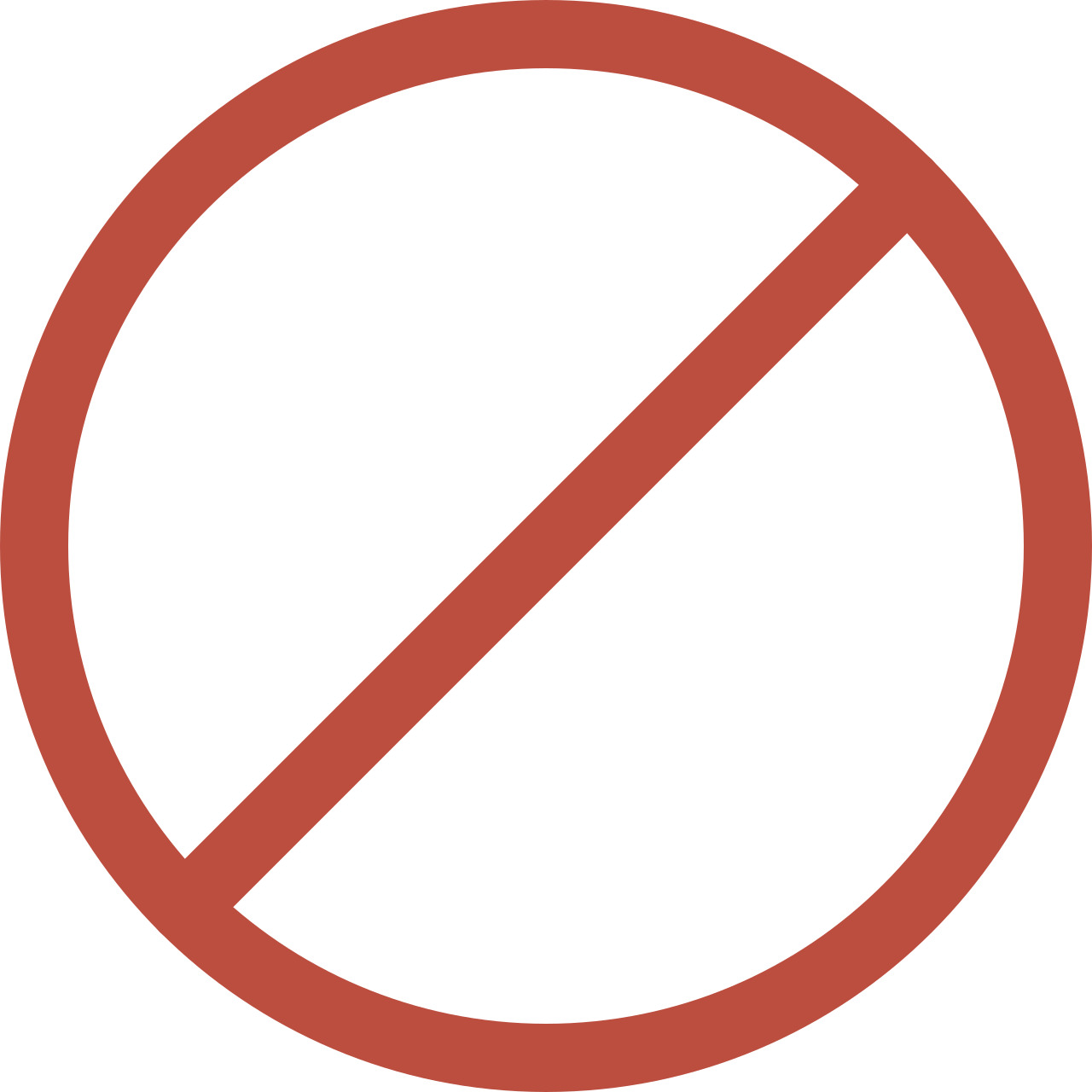 What Not To Expect
There aren't many apartment buildings or condominiums for rent.

This is a lush and beautiful neighbourhood with a range of housing styles. It's common to find humble bungalows here, but there are also many two-storey homes with stylish brick and stonework. Some of these homes even have balconies, stone archways, and pillars on their front patios. Residents living in Vaughan Uplands enjoy the many shops and restaurants on Yonge Street. This area is also a great place to live for commuters, who either travel by public transit along Yonge Street or use nearby Highway 7 to leave the city or enter Toronto's downtown core.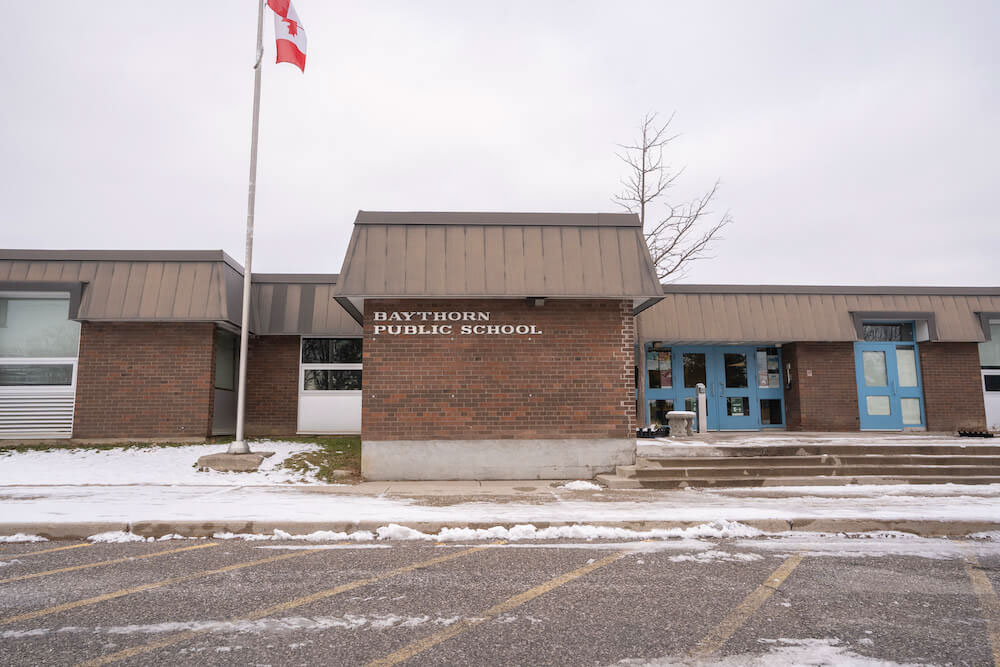 This area was primarily agricultural land until the extension of Yonge Street. Some settlers made use of the waterways running through the area by constructing mills. These mills produced grist and lumber for the growing city of Toronto to the south. In the early 1800s, a business area emerged on Yonge Street, which soon became a major transportation route for people travelling between Holland Landing and present-day Toronto, then known as York. In 1898, an electric radial Metropolitan line, an early version of the streetcar, was constructed along Yonge Street. This transportation route made it easier for residents to travel downtown for work. After the 1960s, the area was urbanized with residential communities.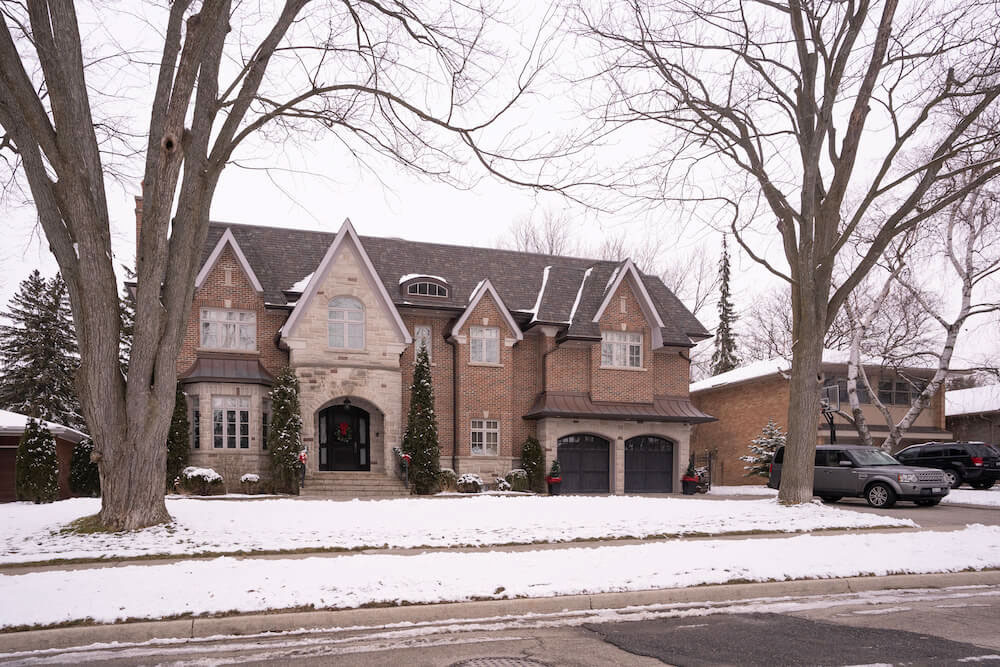 This is a calm neighbourhood with a mix of bungalows and two-storey, detached homes. The lots are spacious and many have large gardens with flowers and decorative bushes. Each property has at least one old tree and a long driveway. Some of the larger homes have brick or stone facades, and it's not uncommon to see a house with a stone archway or a second-floor balcony. Many of the bungalows exhibit mid-century modern architectural styles while the two-storey buildings range from Victorian to Neo-Gothic and Second Empire styles. This neighbourhood is characterized by two large golf clubs at its centre and Highway 7 running along the northern border from east to west.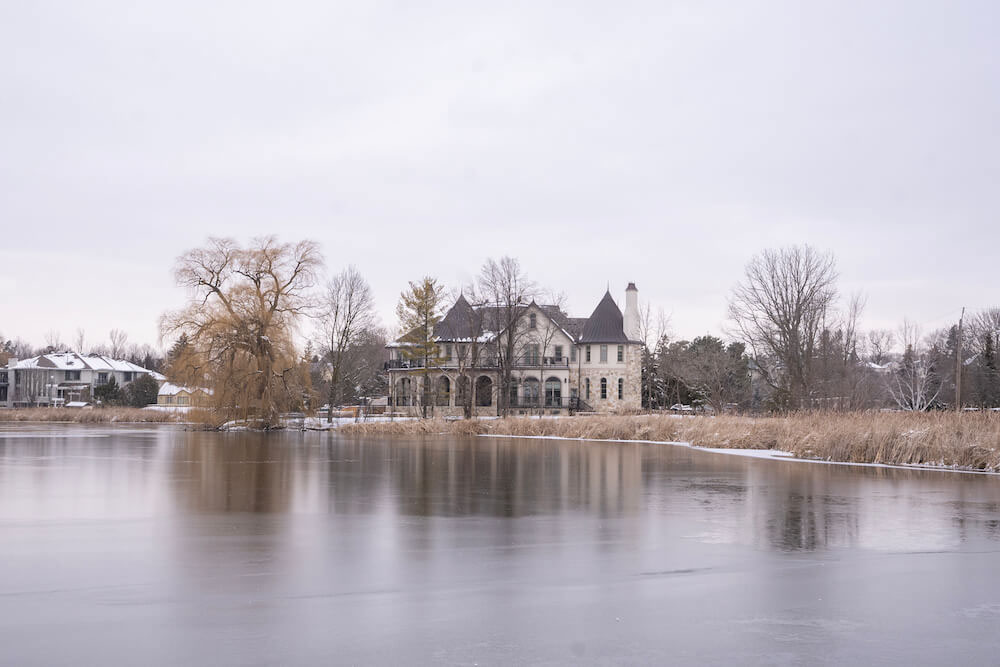 Things to Do in Vaughan Uplands
The closest museum to Vaughan Uplands is the Canadian Museum of Indian Civilization. This museum displays the history of Indian culture and is the first of its kind in North America. The facility has several permanent installations including the Jain Exhibition, a Cosmic theatre, and a Wall of Peace. The Wall of Peace is a textual and photographic display of the many figures in Indian history who contributed to peace in times of war. There are also several art galleries near this neighbourhood. The 4 Women Gallery features Canadian artists, illustrators, designers, and craftsmen.
There's a good selection of stores for groceries and other items to the east of Vaughan Uplands on Yonge Street. Near the intersection of Yonge and Royal Orchard Boulevard, you will find a Shoppers Drug Mart and a Food Basics for everyday essentials. A little further north you will find a bridal shop called Bridal Fashion Fraire, and Treasures & Co., a home goods store. Farther north there is Helo Golab, a pastries shop. This is next to a supermarket by the name of Parsian Fine Foods. Fashion By Alyan is a clothing store in this area. On the other side of town on Bathurst Street, you will find a florist called Atkinson Florist, and Kaleidoscope Boutique, a designer clothing store.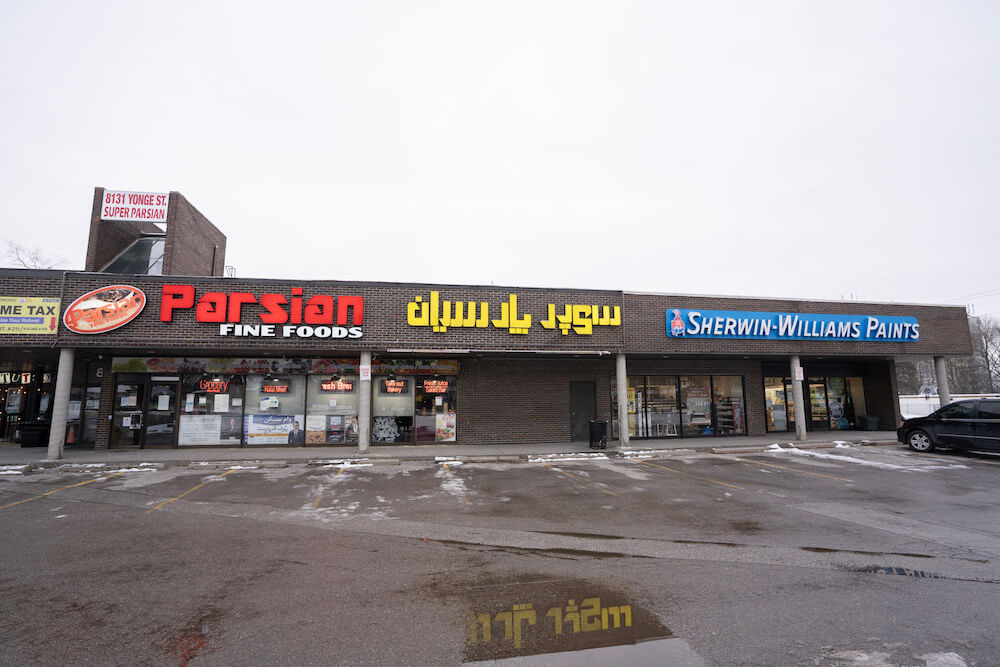 Most of the restaurants in Vaughan Uplands are on Yonge Street. You will find Symposium Cafe Restaurant & Lounge, an airy venue featuring comfort food such as pierogies, hamburgers, and chicken wings. The restaurant also has a diverse cocktail and drink menu. This eatery is one block south of Terra Restaurant, an upscale, eclectic spot featuring seafood and steak as well as oyster and tapas bars. A little farther south, you will find Sano Sushi Japanese Restaurant where you can order traditional Japanese food as well as dishes from Korea and Thailand.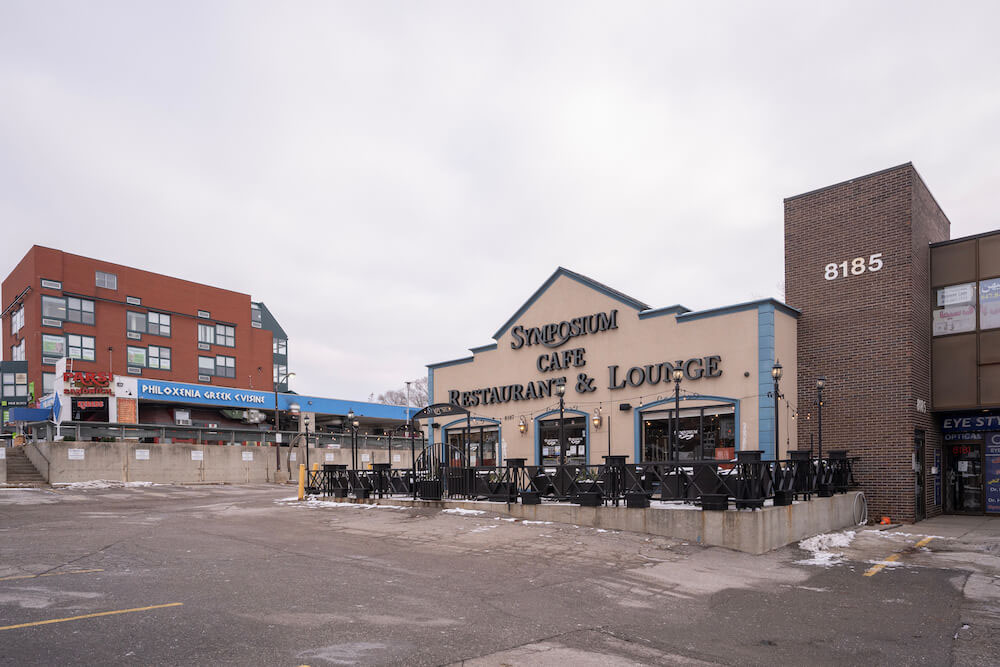 One of the largest parks in Vaughan Uplands is Newport Square Park. It has interconnecting pathways leading from the east, west, and south sides, making it a convenient path for commuting locals. The park has two tennis courts, a basketball court, a playground with a nearby gazebo, and another half basketball court on the northeast corner. Another park of similar size in this neighbourhood is Rosedale North Park. It has three tennis courts next to a playground. East of the playground, you will find a gazebo to rest in, and even farther east there is a basketball court. Rosedale North Park also has a baseball diamond.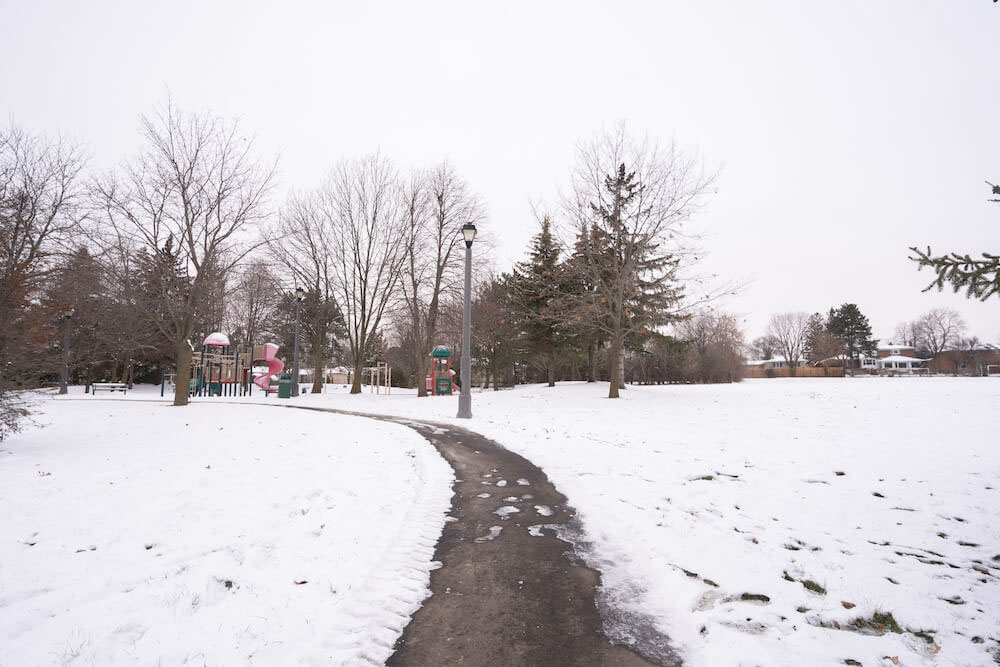 A large amount of Vaughan Uplands is dedicated to two golf courses. One of these is Uplands Golf & Ski Club. This club has a beginner-friendly ski hill in the winter and a nine-hole golf course in the warmer months. It's a great place to take your children for downhill training in the winter if you're expecting future trips to trickier slopes. The Thornhill Club is southeast of Uplands Golf & Ski Club. This private golf club has both nine- and 18-hole golf courses and runs classes for newcomers to the game. The club also has a curling facility and three outdoor tennis courts.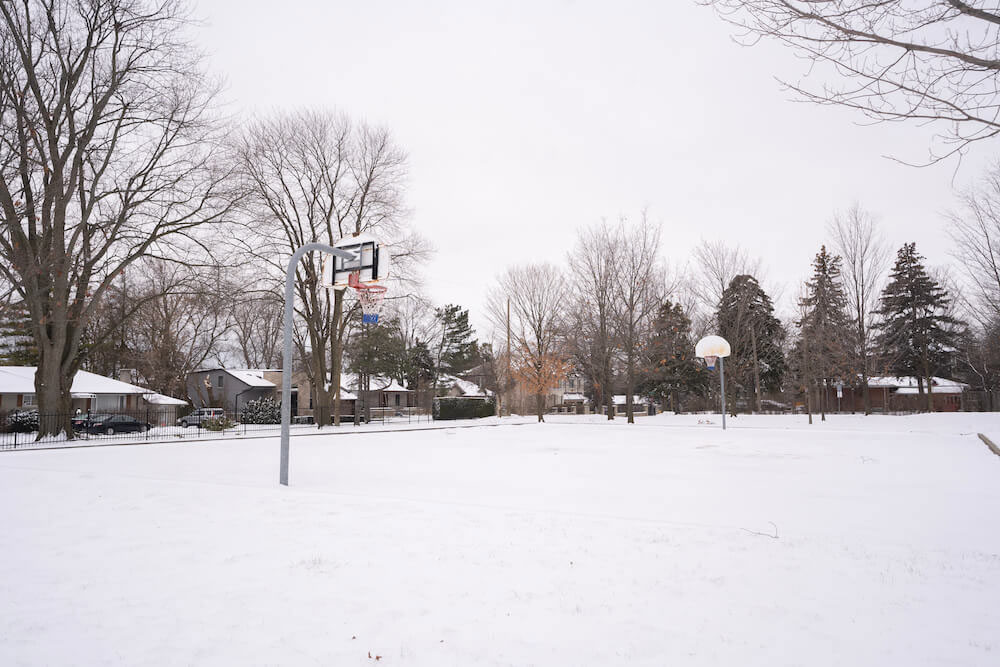 Travelling from Vaughan Uplands to downtown Toronto starts by driving north to Highway 7. After driving east on Highway 7 for around five minutes you exit south onto Highway 404. This will eventually change into the Don Valley Parkway. After about 20 minutes you will either exit onto Bayview Avenue or Richmond Street East. These exits will lead you into Toronto's downtown core. The commute by public transit is less complicated and starts with a bus ride going south on Yonge Street. Once you arrive at the Finch subway station you will take the Yonge-University-Spadina line south into the downtown core.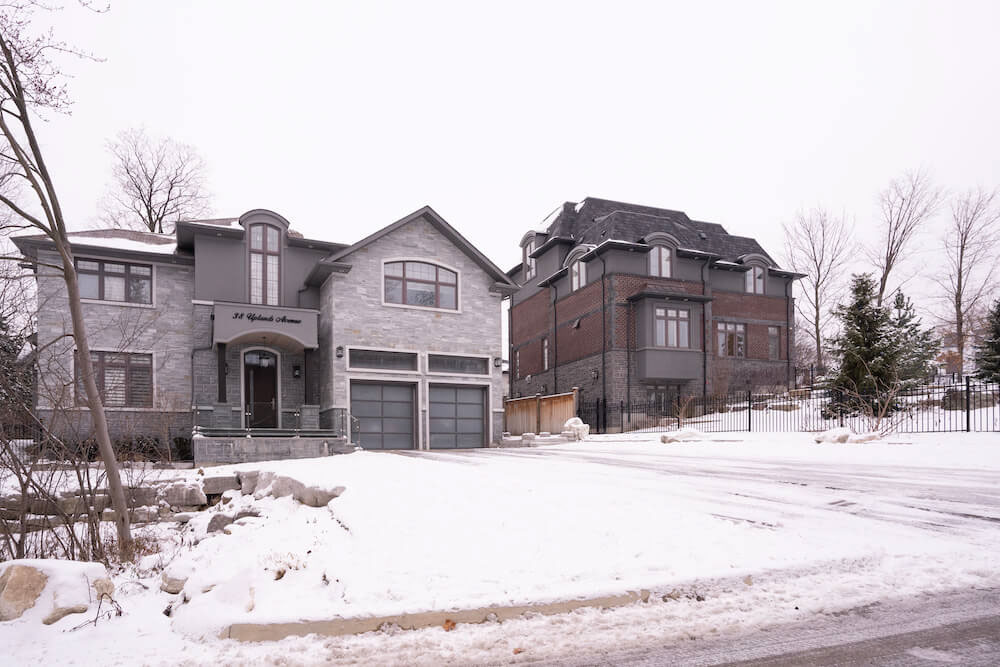 Shops and Golf Greens Near the Highway
This tucked-away neighbourhood features a combination of interesting homes, delicious restaurants, and pristine recreational areas. While much of the neighbourhood is taken up by golf clubs, there are also smaller parks where kids play tennis and basketball or enjoy the playgrounds. On the east side of town, Yonge Street supplies the area with shops and grocery stores. Yonge Street is also a boon for commuters who are one transfer away from downtown. Vaughan Uplands is also a great place for drivers as they are right next to Highway 7.
Frequently Asked Questions
What is Vaughan Uplands, Vaughan, known for?
This neighbourhood has two golf courses where locals can ski in the winter and practise their golf swing in the warmer months.
Why is it called Vaughan Uplands?
It's named after Uplands Avenue, one of the longer streets in the area off of Yonge Street.