Vellore Village, Vaughan Neighbourhood Guide: A Quiet, Green Community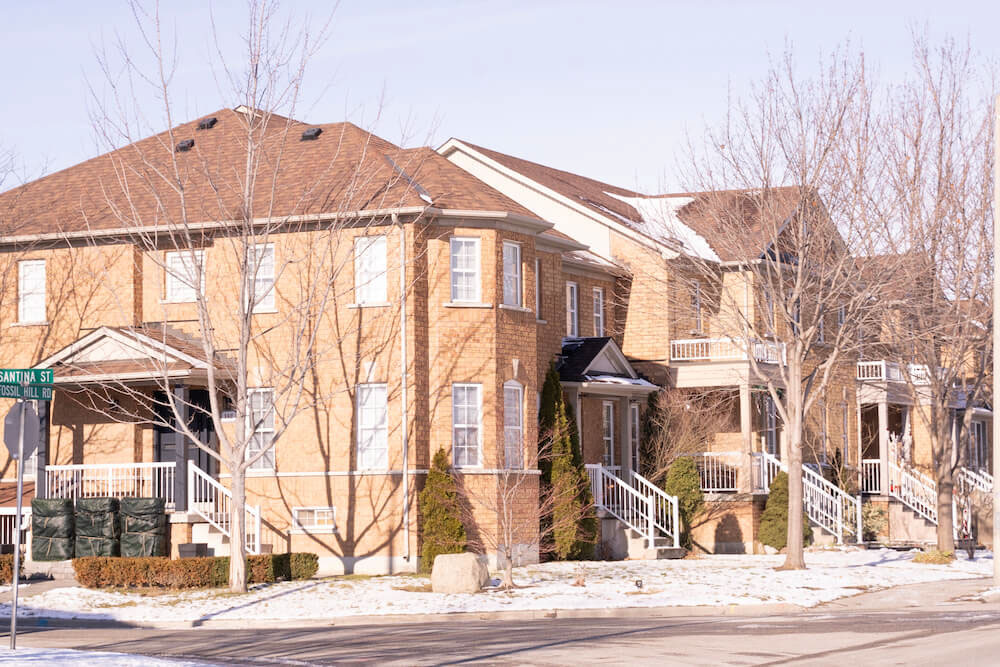 Neighbourhood At a Glance: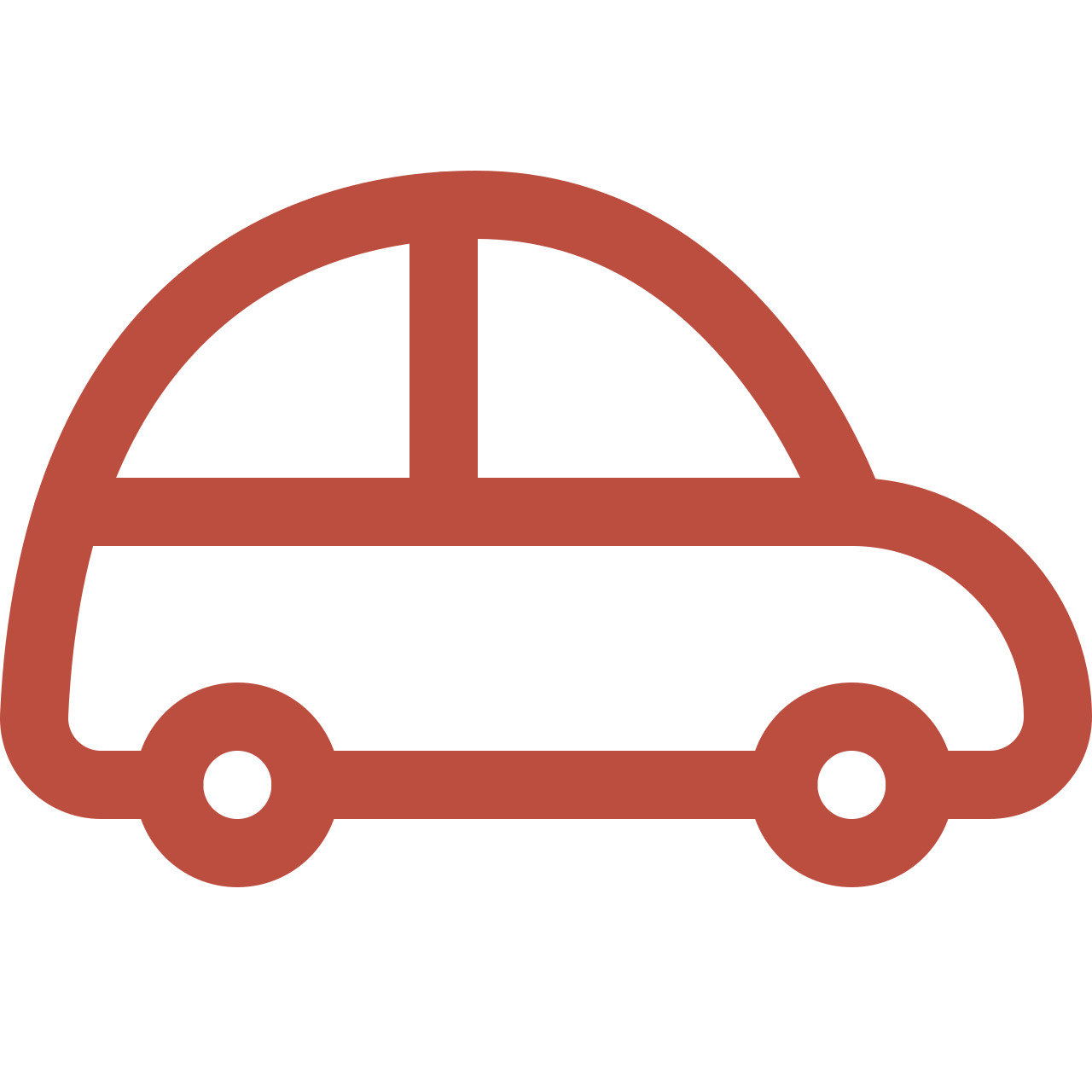 Average Commute Time
Union Station can be reached in about 50 minutes by car and over an hour by public transit.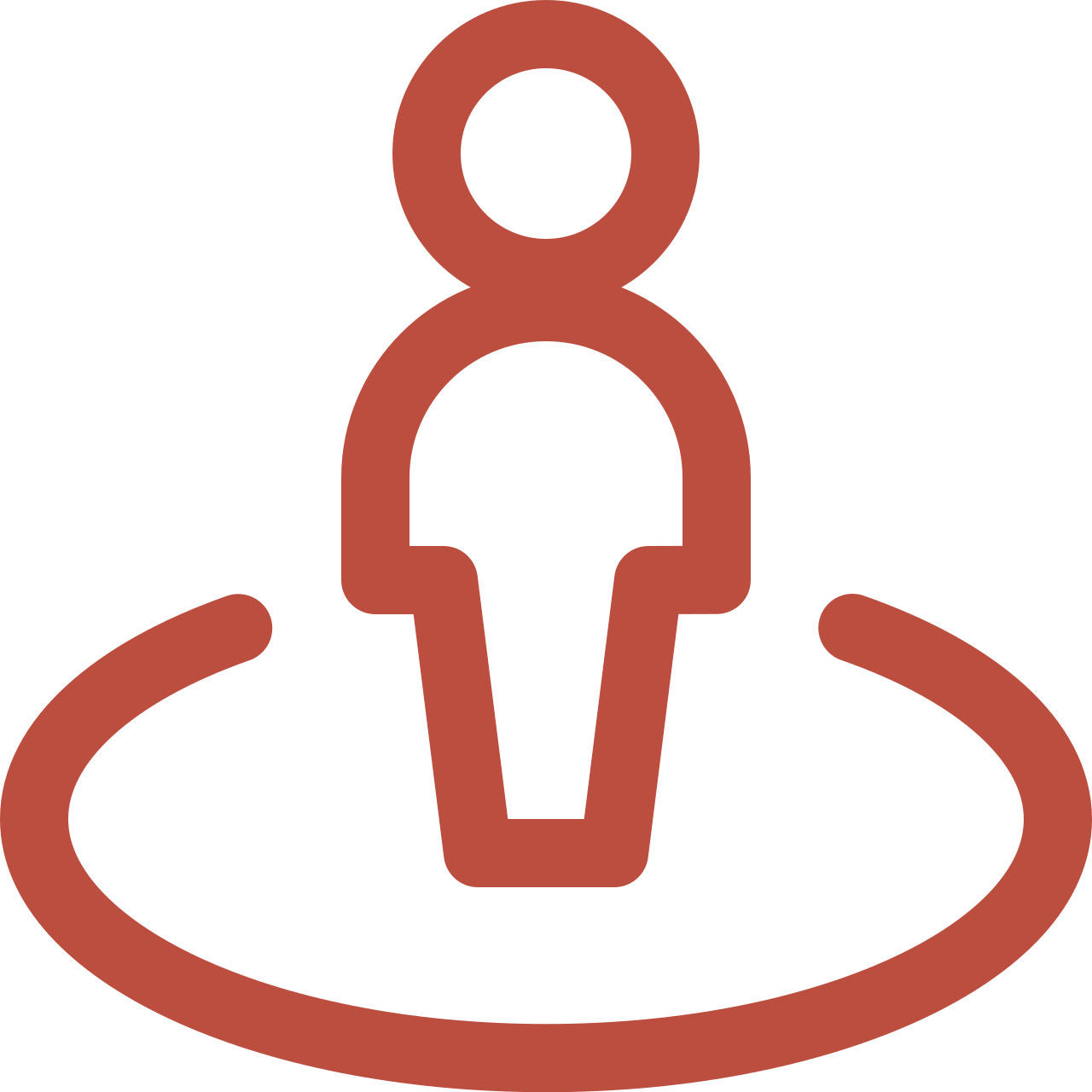 Lifestyle
Upscale residential living close to many of Toronto's biggest attractions.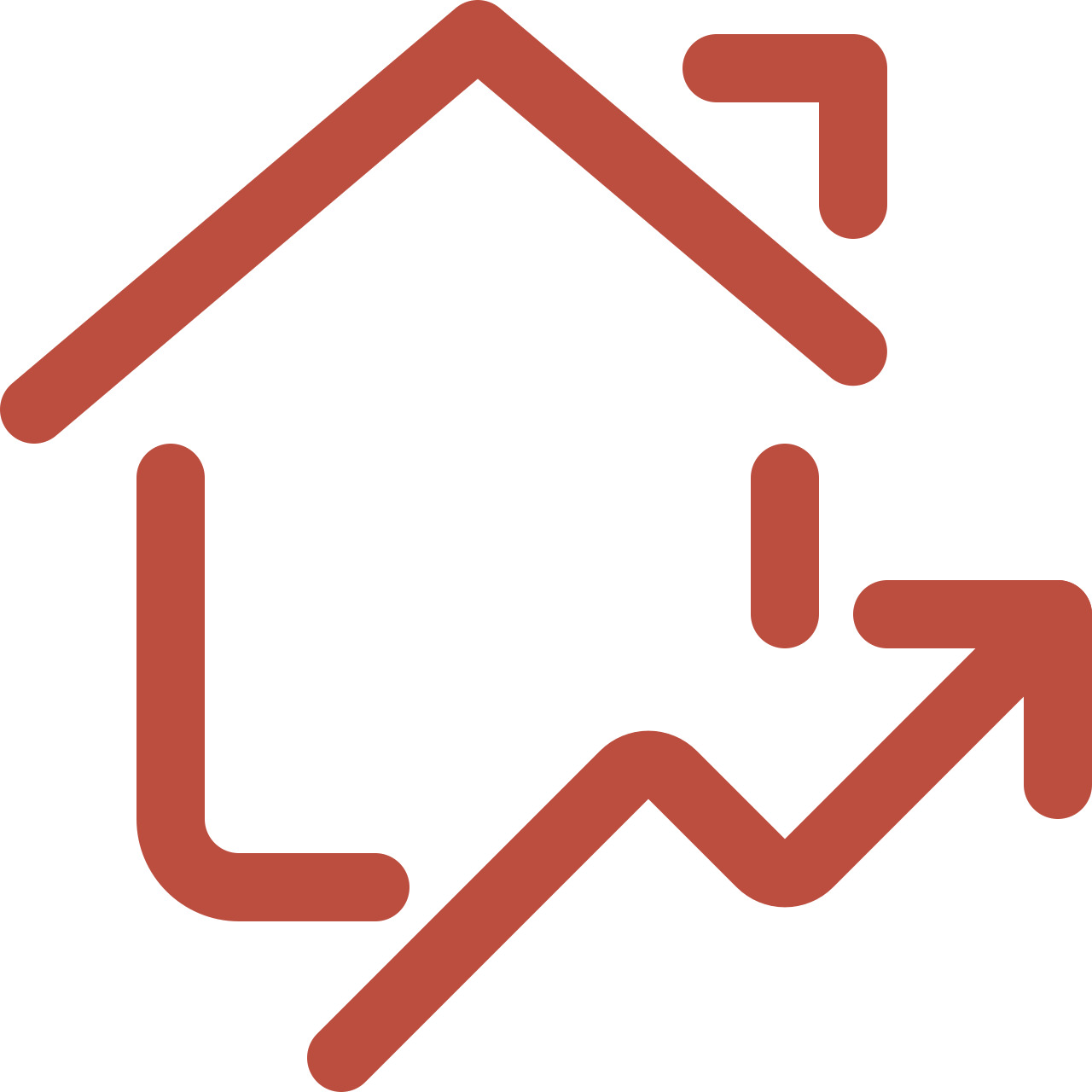 The Housing Market
Large, two-storey, detached homes with unique architecture on big lots.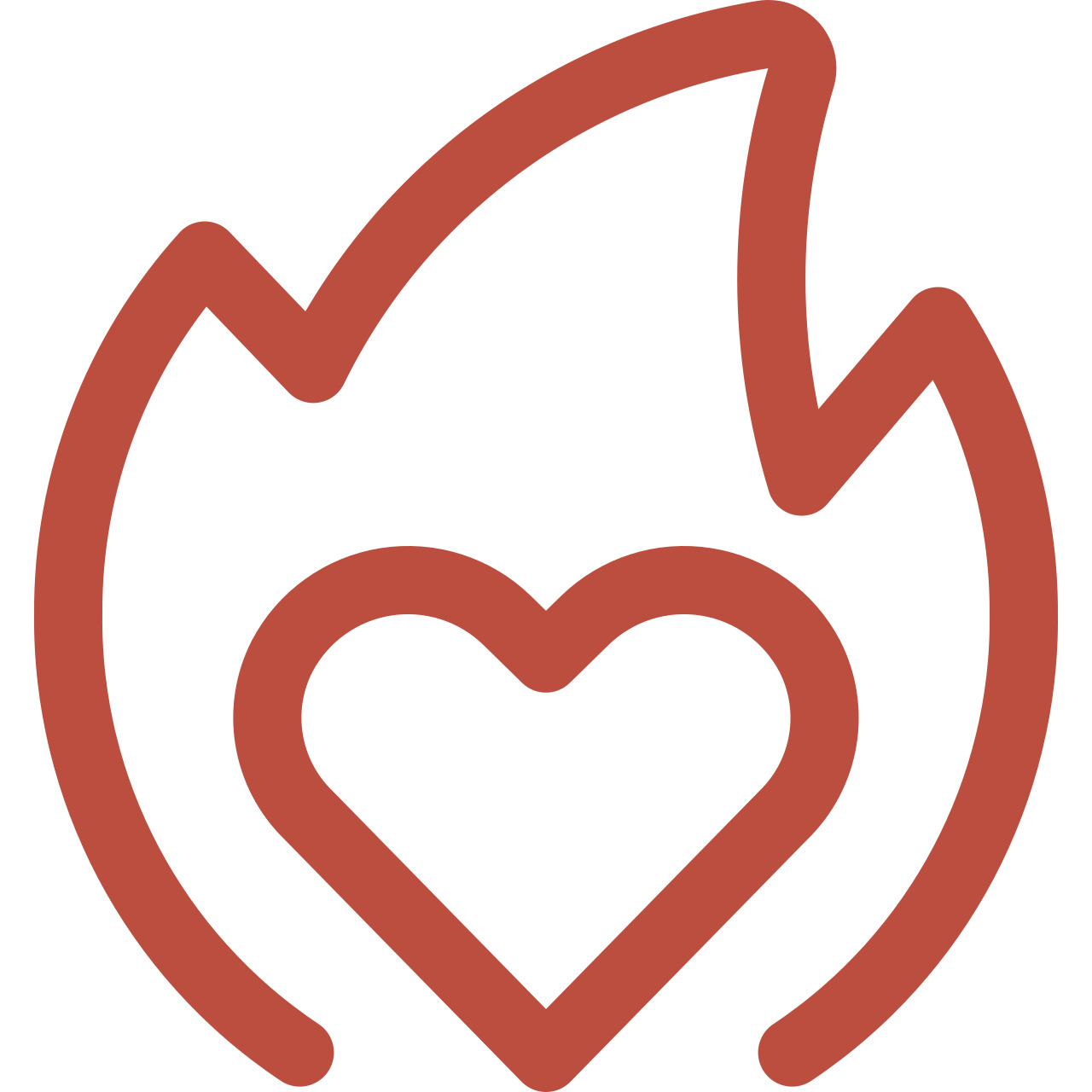 What You'll Love
This neighbourhood is close to many schools and Canada's Wonderland.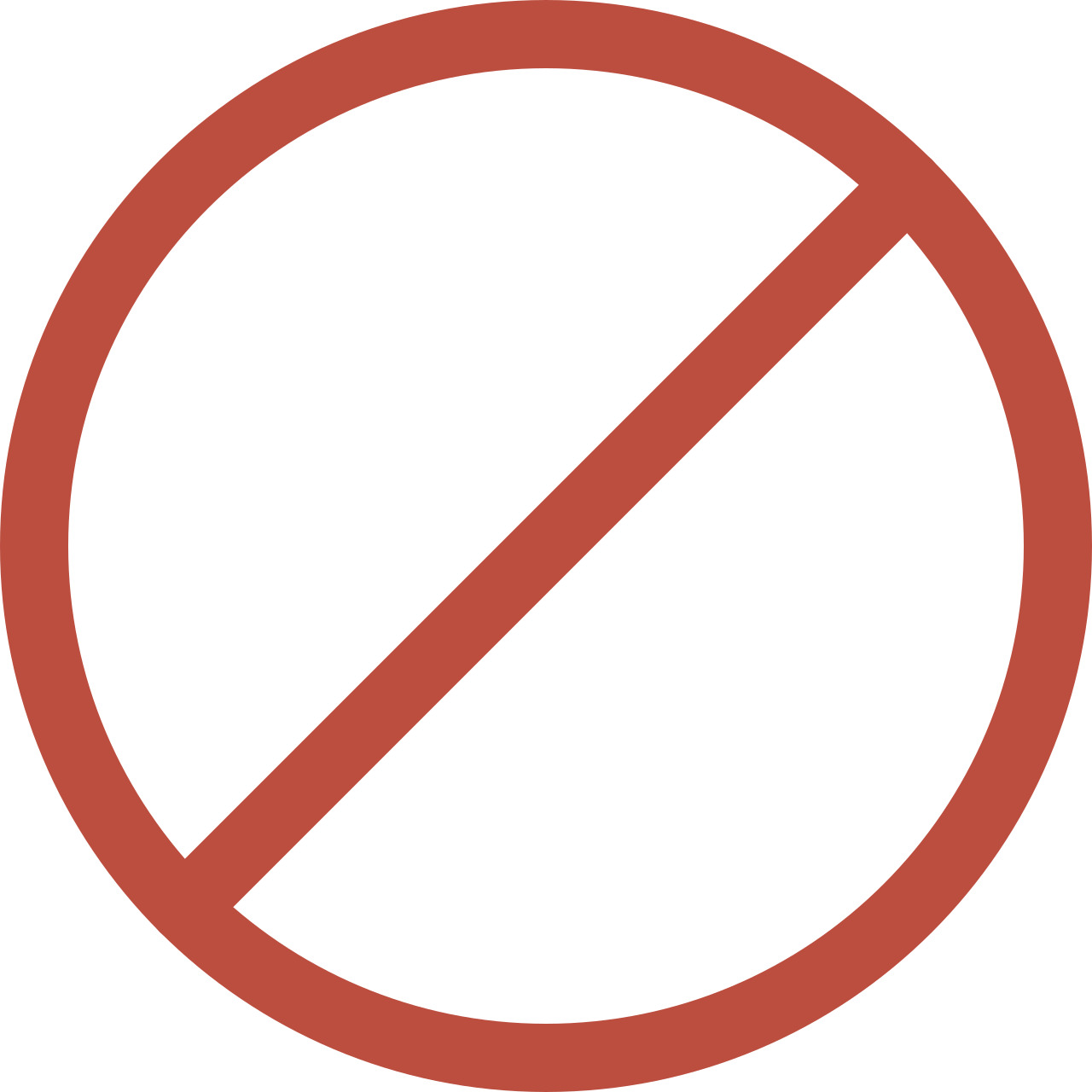 What Not To Expect
There aren't many clubs or bars in this primarily residential neighbourhood.

Vellore Village is a thriving community with all the conveniences you could ask for. Nearby Weston Road has many restaurants and grocery stores. This neighbourhood is also a short drive away from Vaughan Mills shopping centre where you can find outlets for all your favourite clothing brands. The area has a modern community centre, but this pales in comparison to the reptile zoo and Canada's Wonderland on the other side of Highway 400. Close to many commuter highways, it's also a great place for people working in downtown Toronto. When all is said and done, this is a fun and well-equipped neighbourhood for raising a family.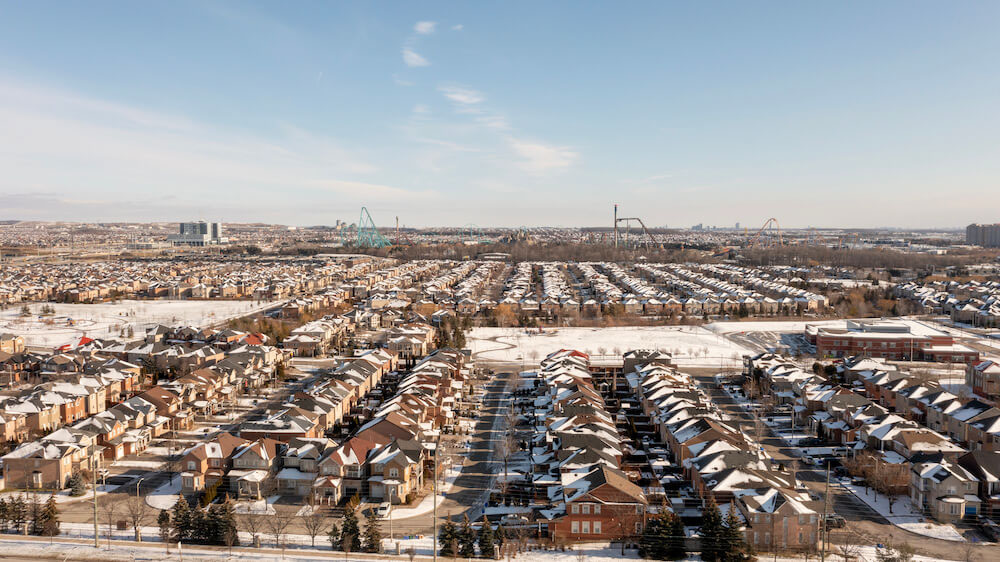 Much of this area was agricultural land until, in the 1820s, the city of Toronto extended Weston Road northward into Vaughan. The prosperity of this area was largely dependent on its proximity to the Canadian National Railway (CNR) line. In 1965, a large rail classification yard came to the area. Dubbed the MacMillan Yard, it's the second-largest railway yard in Canada and was a major component of Toronto's trackage network redesign. Before the yard was built, Vaughan was mainly a rural community. The construction of the yard led to the emergence of an industrial area. The residential development in Vellore Village occurred around the same time when this rail yard was completed.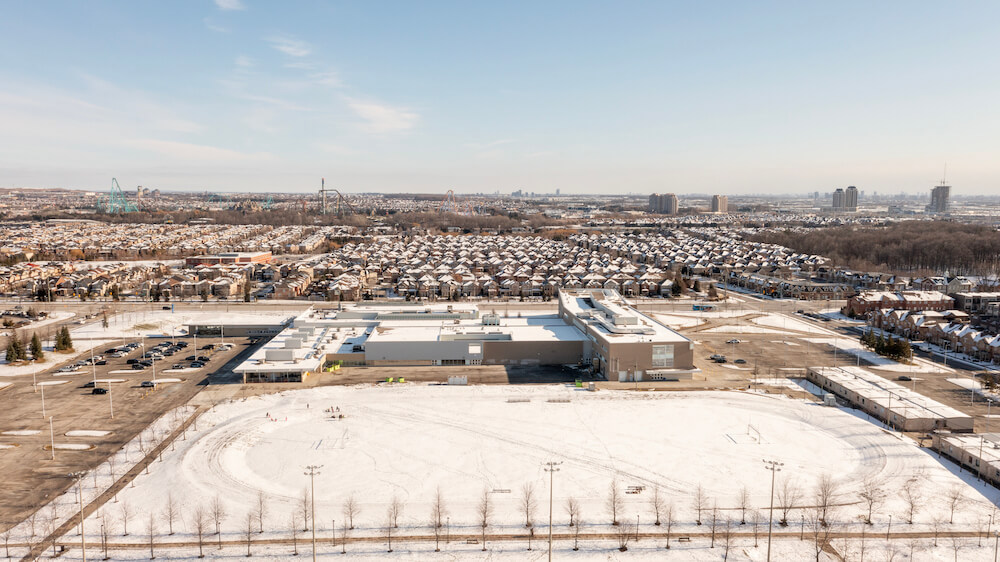 One of the older buildings in this neighbourhood is Vellore Schoolhouse. This is a traditional, one-room schoolhouse built in a Victorian style with a brick facade and a small wooden bell tower. The schoolhouse has a restored interior with a tin ceiling and wood panelling. Locals visit the schoolhouse to tour the interior where they can find photographs, maps, and antique furniture. Another heritage building in Vellore Village is the old Vaughan Township Hall on Weston Road. The building features Classical Regency architecture with a large gabled roof and four columns at the entranceway.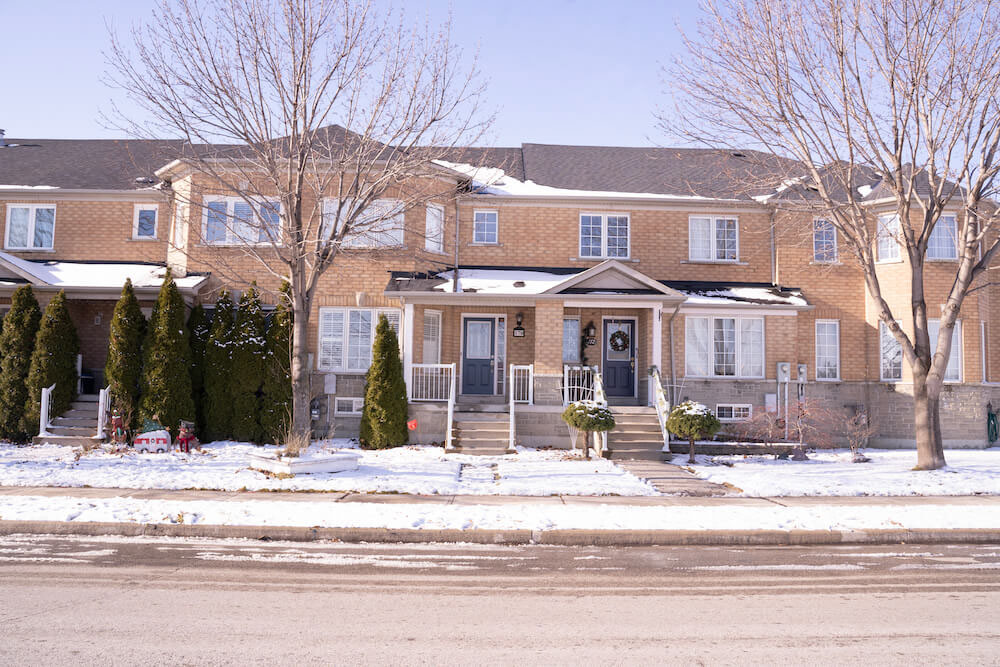 Things to Do in Vellore Village
Do you like reptiles? If so, you're in luck. Vellore Village is a short drive from Vaughan's Reptilia Zoo. This zoo is Canada's premier reptile zoo facility. It features self-guided and private tours, live shows and feedings, seasonal camps, exclusive events, and birthday party rooms. This is one of the only places in Toronto you can see an alligator or cobra feeding. This zoo also has hourly demonstrations for visitors to get up close to the reptiles. Vellore Village is also a short drive away from Canada's Wonderland, a massive amusement park with over 200 attractions. If you're a roller-coaster fan or enjoy visiting water parks with your family, this is a great destination for a day trip.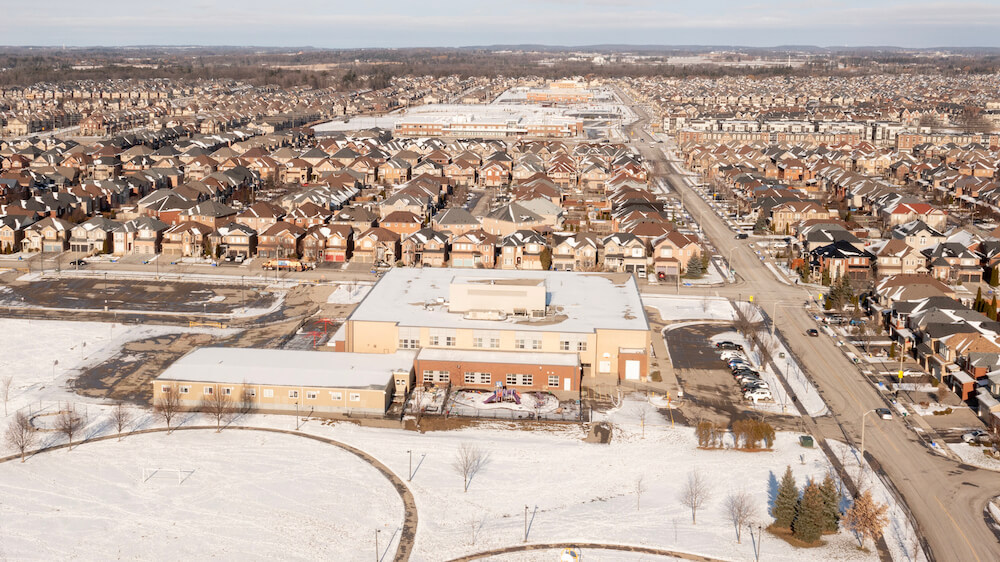 Vellore Village is close to Vaughan Mills, a large and modern outlet mall. Some recognizable stores at this mall include Roots, Nordstrom, Levi's, BOSS, and Bass Pro. This mall also has a UNIQLO, Michael Kors, Sunglass Hut, La Senza, The Shoe Company, Winners & HomeSense, and Shoppers Drug Mart. One of the closest spots to buy groceries in Vellore Village is Longo's near the intersection of Weston and Rutherford Roads. The Longo's is attached to a Pet Valu and is across Weston Road from another small shopping mall called Vellore Corners.
Weston Road is a major thoroughfare with many restaurants. One of these is Pho Weston, a Vietnamese restaurant serving soup dishes and vermicelli-based plates. Not far from here you will find the highly rated Sal's Caribbean Grill House. Sal's serves the traditional Caribbean meal of jerk chicken with rice and peas, as well as other dishes like chicken curry and beef fried rice. If you're into Italian food, try Zizi Trattoria a few blocks south of Sal's. This restaurant serves traditional Italian dishes in an upscale atmosphere. It's also close to a pizza restaurant called Pizzaville.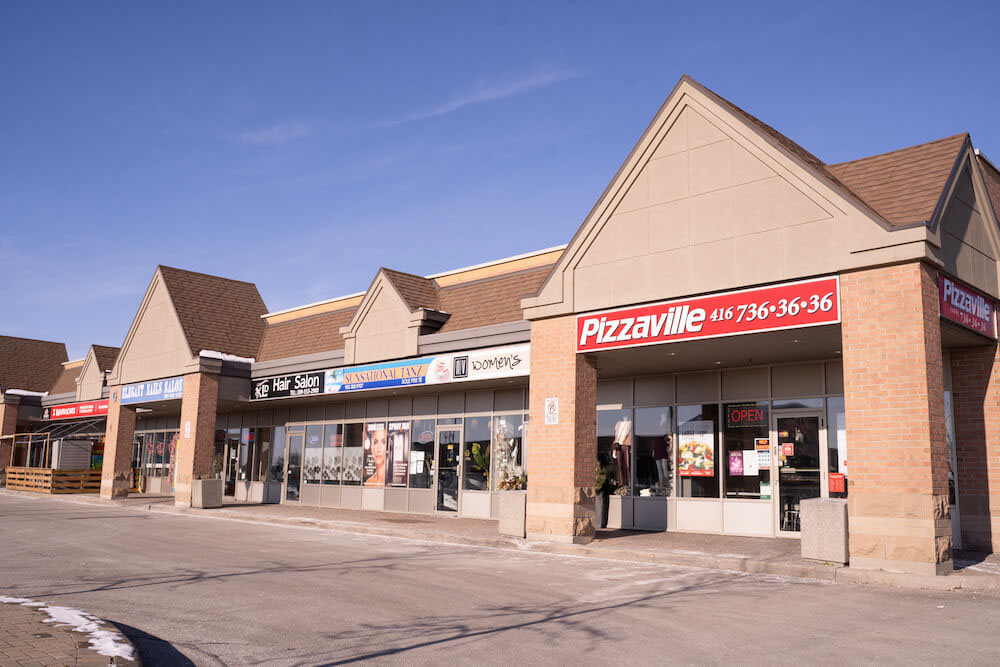 A large park in Vellore Village with three bodies of water is Vellore Woods Park. Starting on the northeast corner you will find a half basketball court and playground surrounded by open fields. This park has long pathways running alongside the three ponds adjacent to Highway 400 to the east. Matthew Park is another large park in this neighbourhood. Right next to a high school, it has a running track, a baseball diamond, three tennis courts, and a playground. Vellore Hall Park is where you can find a playground and a long trail running through the forested area starting behind the old Vaughan Town Hall.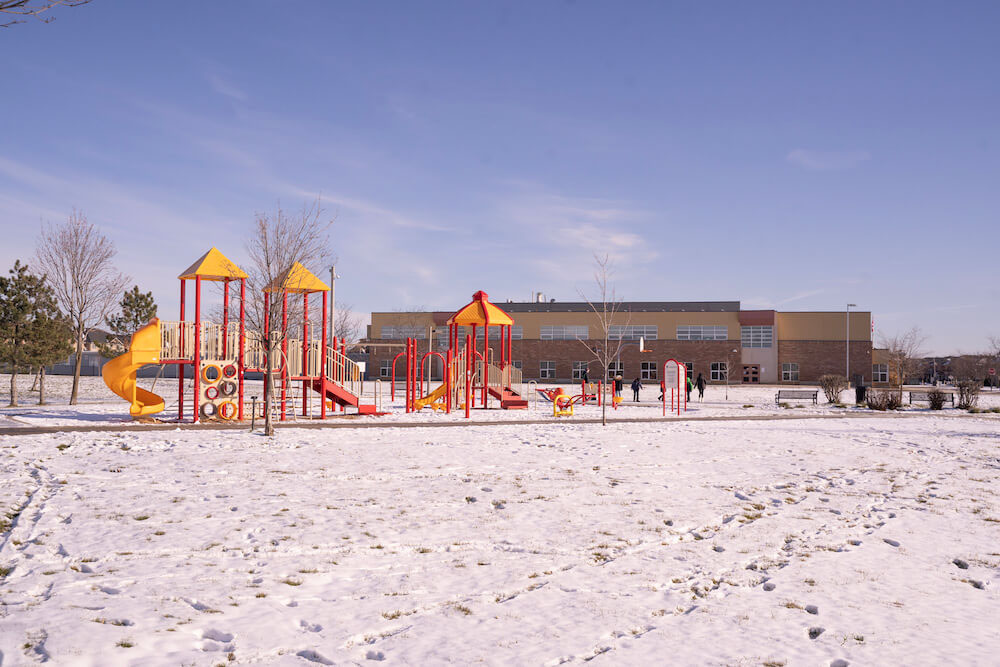 This neighbourhood has a modern and well-equipped community centre. The Vellore Village Community Centre has a 25-metre, six-lane lap pool, a two-storey water slide, diving boards, and a viewing gallery. The community centre also has a cycling studio, a sauna, a cafetorium, and an outdoor skating rink. The multi-purpose rooms at this centre are available for rent to facilitate meetings, parties, conferences, and sporting events. There are several fitness gyms in Vellore Village including GoodLife Fitness near the Walmart Supercentre and other smaller gyms like SHRED905 and iFitZone on Weston Road.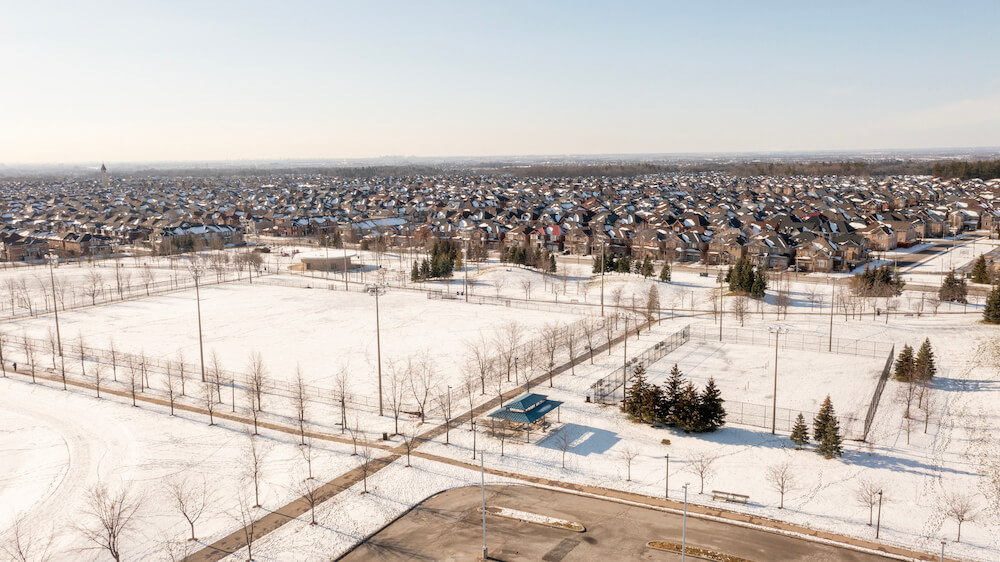 Driving from Vellore Village to downtown Toronto starts with a short ride south on Weston Road before turning onto Rutherford Road. After a few hundred metres you will exit onto Highway 400 going south. In a few minutes, you will turn eastward onto Highway 407. Stay on the 407 for around 20 minutes until you exit onto the 404 going south. The 404 eventually changes into the Don Valley Parkway, which leads you into Toronto's downtown core. Arriving by public transit starts with a short bus ride going south on Weston Road. This will take you to Pioneer Village Station. From here, you can ride the Yonge-University-Spadina subway line to downtown Toronto.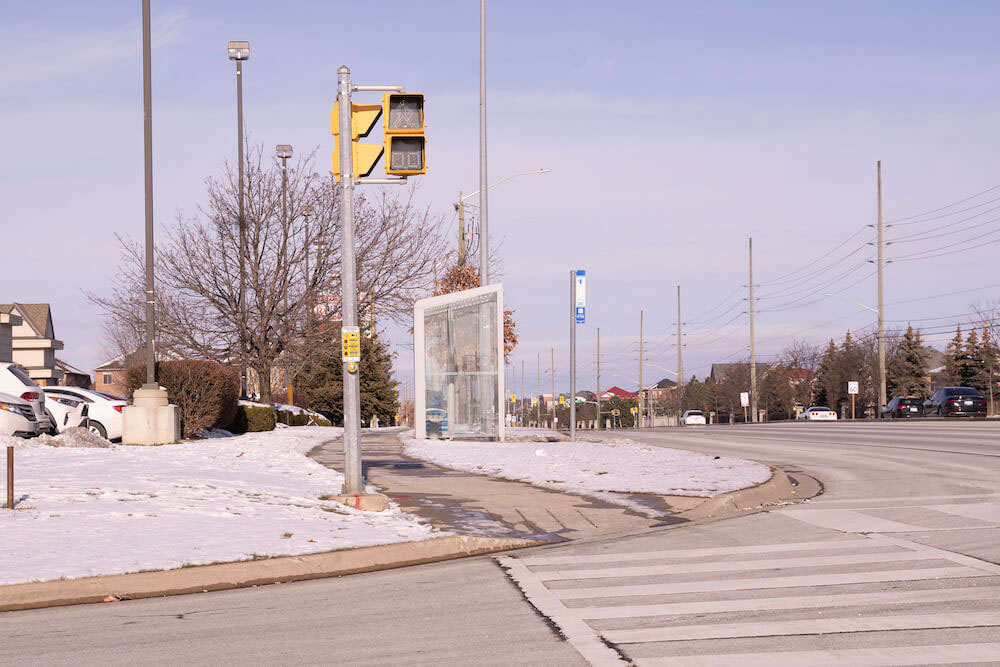 Schools, Malls, and Amusement Parks
Do you want to live somewhere close to schools, community facilities, and some of Toronto's biggest attractions? If so, Vellore Village is the place for you. The bustling Weston Road gives residents convenient access to stores, restaurants, and grocery shopping. This major roadway also makes it easy for commuters to get downtown or leave the city. Vellore Village has a community centre with a pool and fitness facilities, and there are also many other nearby private gyms. Aside from the basic amenities, Vellore Village is right next to one of Canada's biggest reptile zoos and Canada's Wonderland. These attractions make the neighbourhood a great place to raise a family.
Frequently Asked Questions
What is Vellore Village, Vaughan, known for?
This is a new residential community close to many of Vaughan's major attractions, including a reptile zoo and Canada's Wonderland.
Why is it called Vellore Village?
The name Vellore was chosen in commemoration of British victories in a region in India by the same name.