Little Portugal-Brockton Village, Toronto Neighbourhood Guide: An Eclectic Emerging Neighbourhood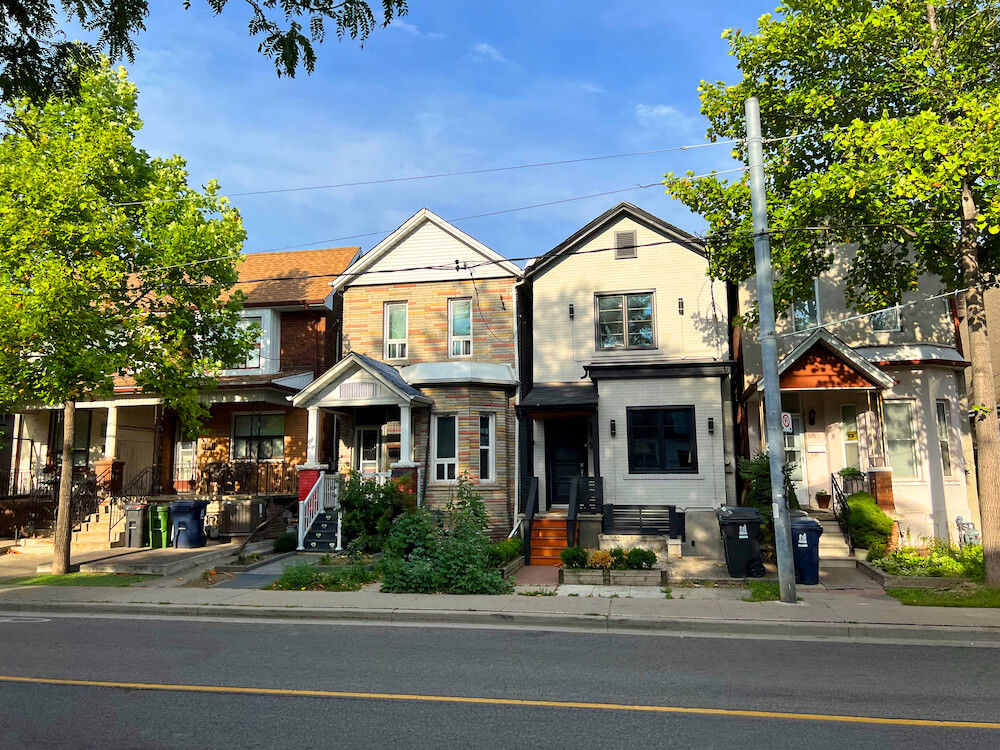 Image of Little Portugal-Brockton Village
Neighbourhood At a Glance: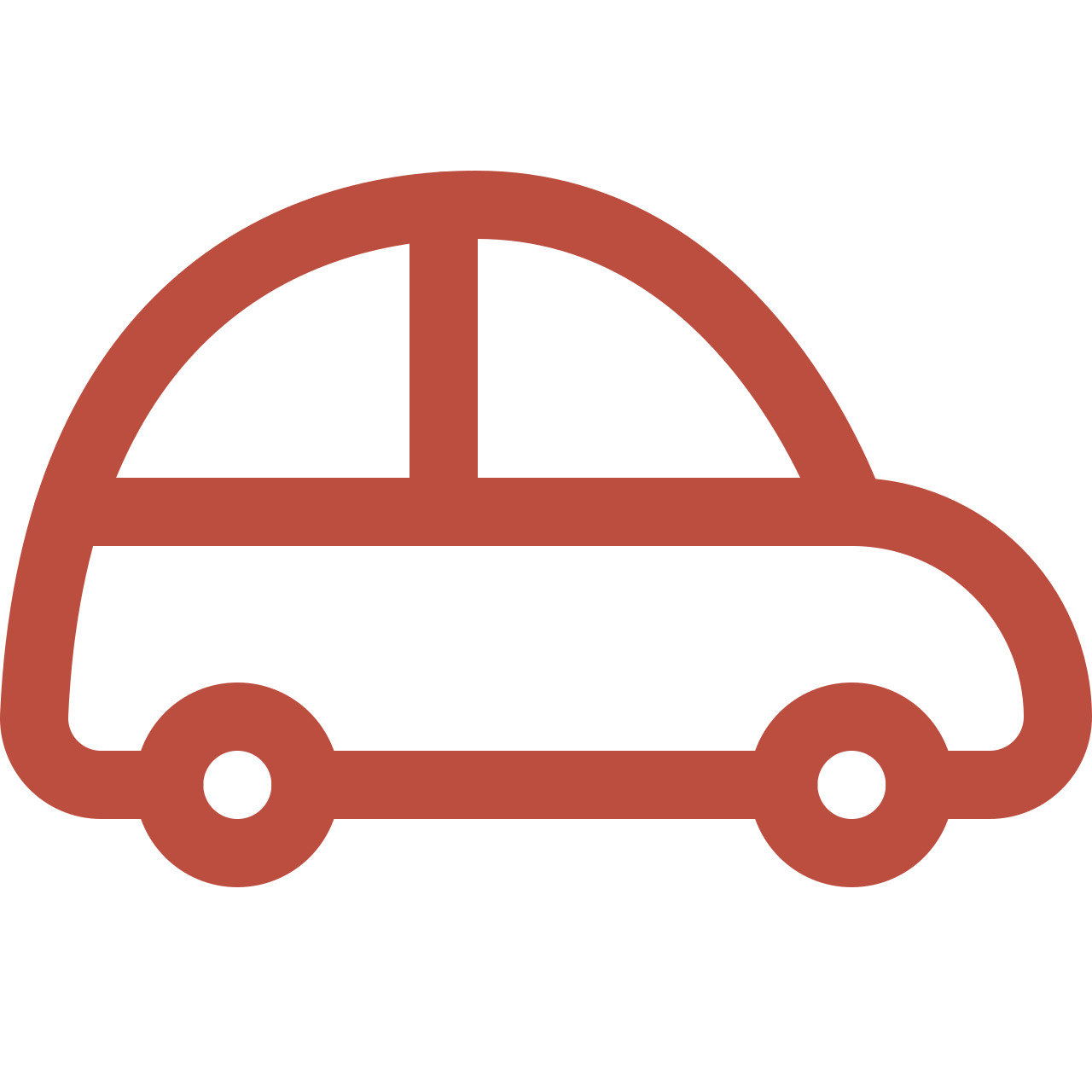 Average Commute Time
It takes 15 minutes to get to Union Station by car and 30 minutes by transit.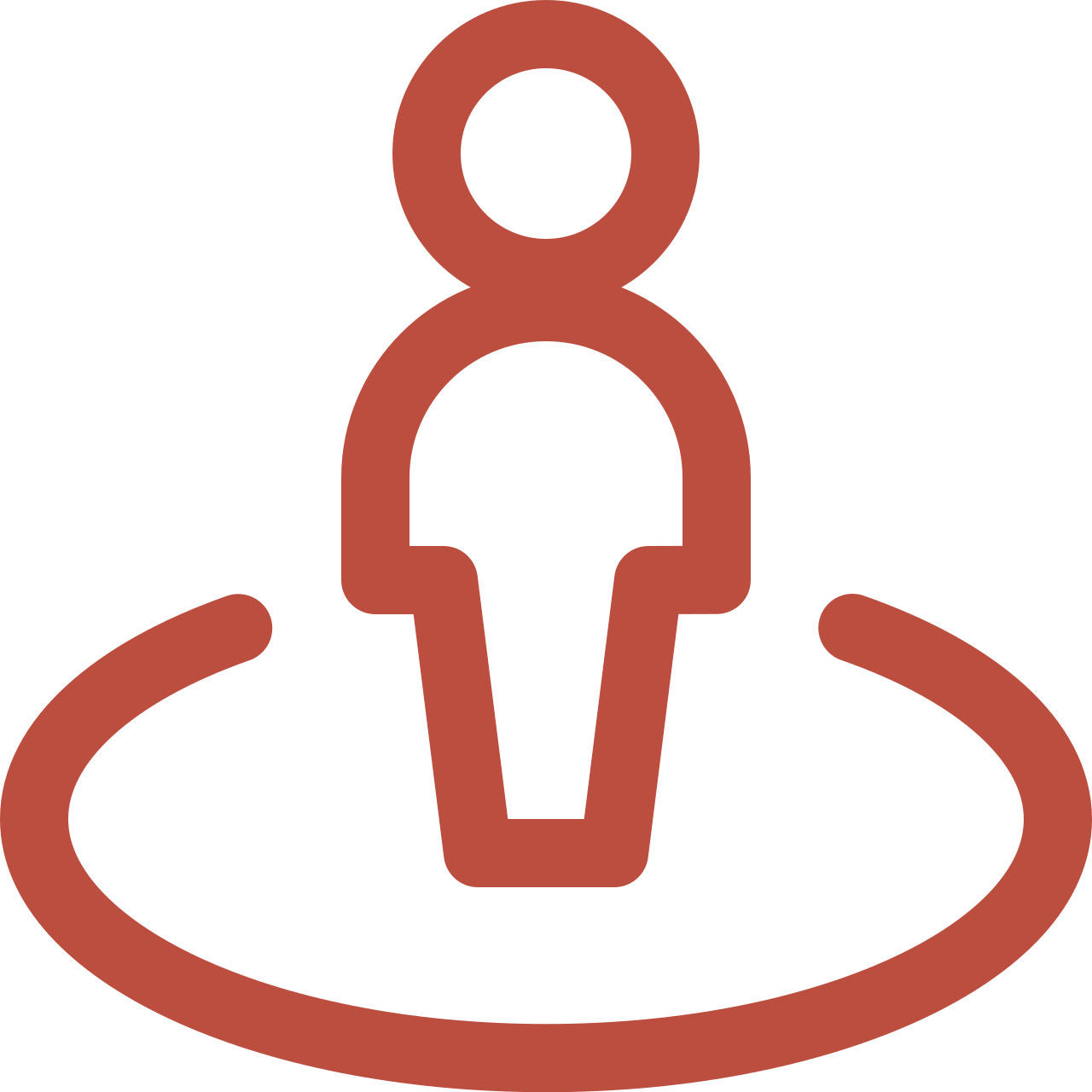 Lifestyle
Residents live a vibrant, cultural lifestyle and love an active nightlife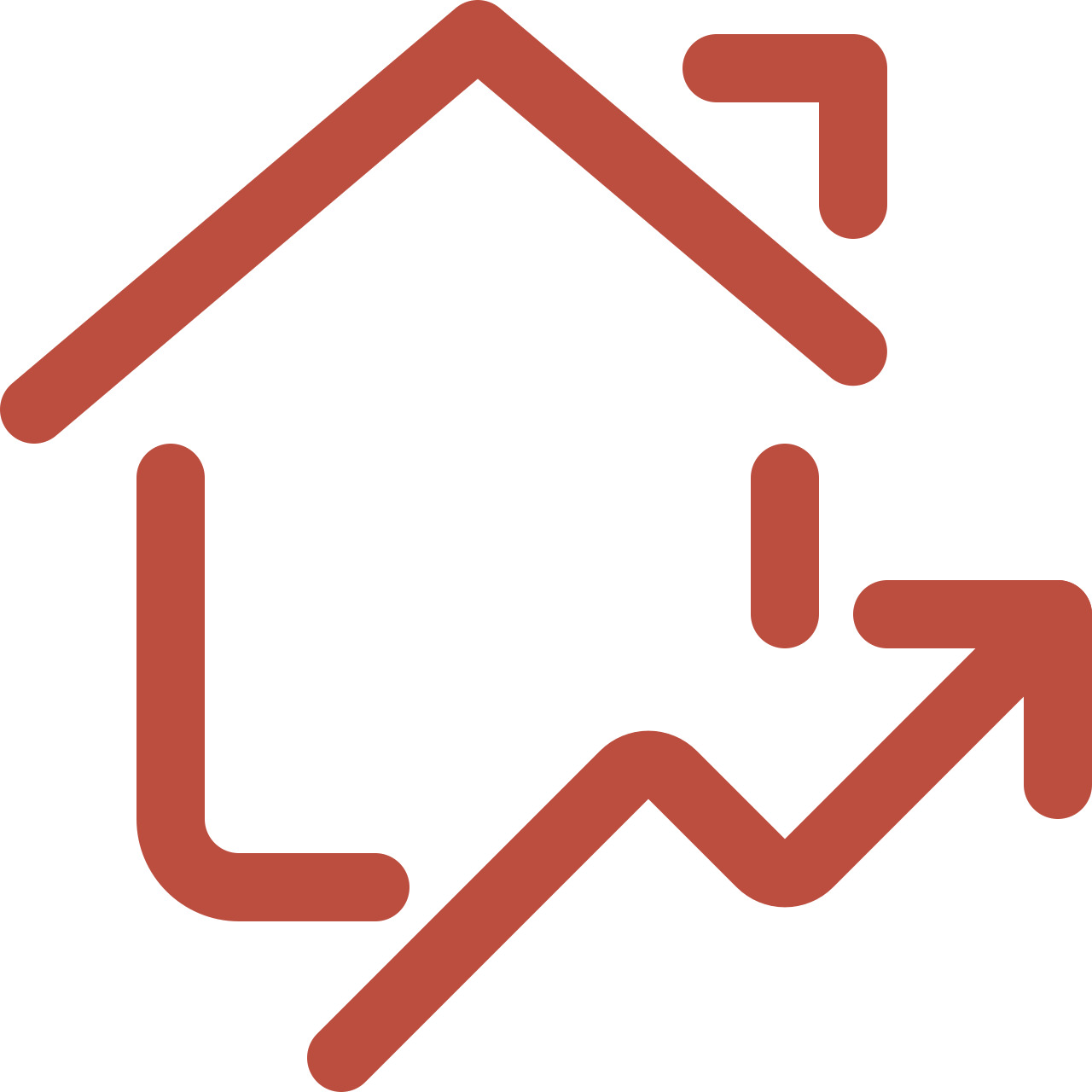 The Housing Market
Mainly are low-rise apartment buildings and Victorian-row and semi-detached houses.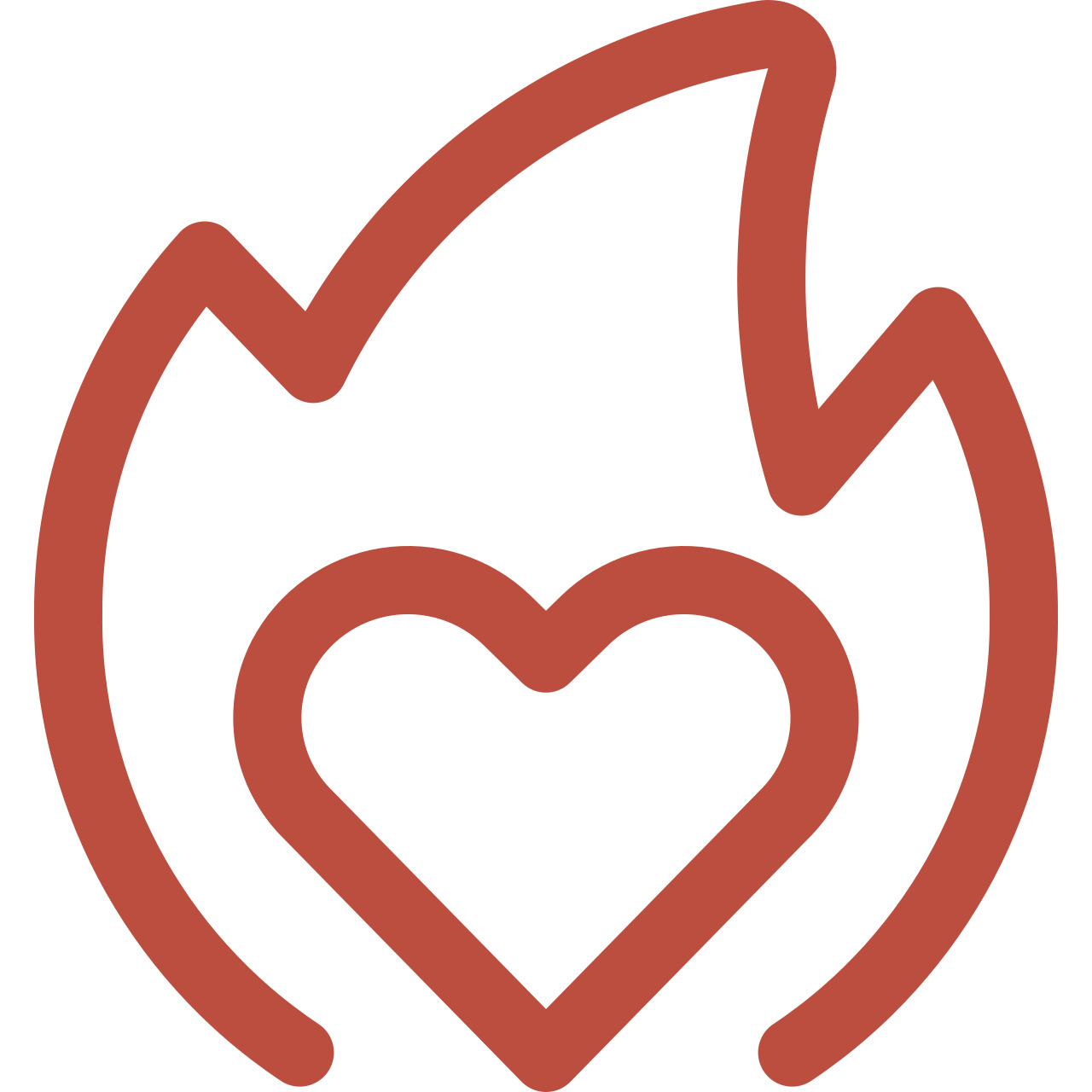 What You'll Love
The plethora of dining and nightlife options.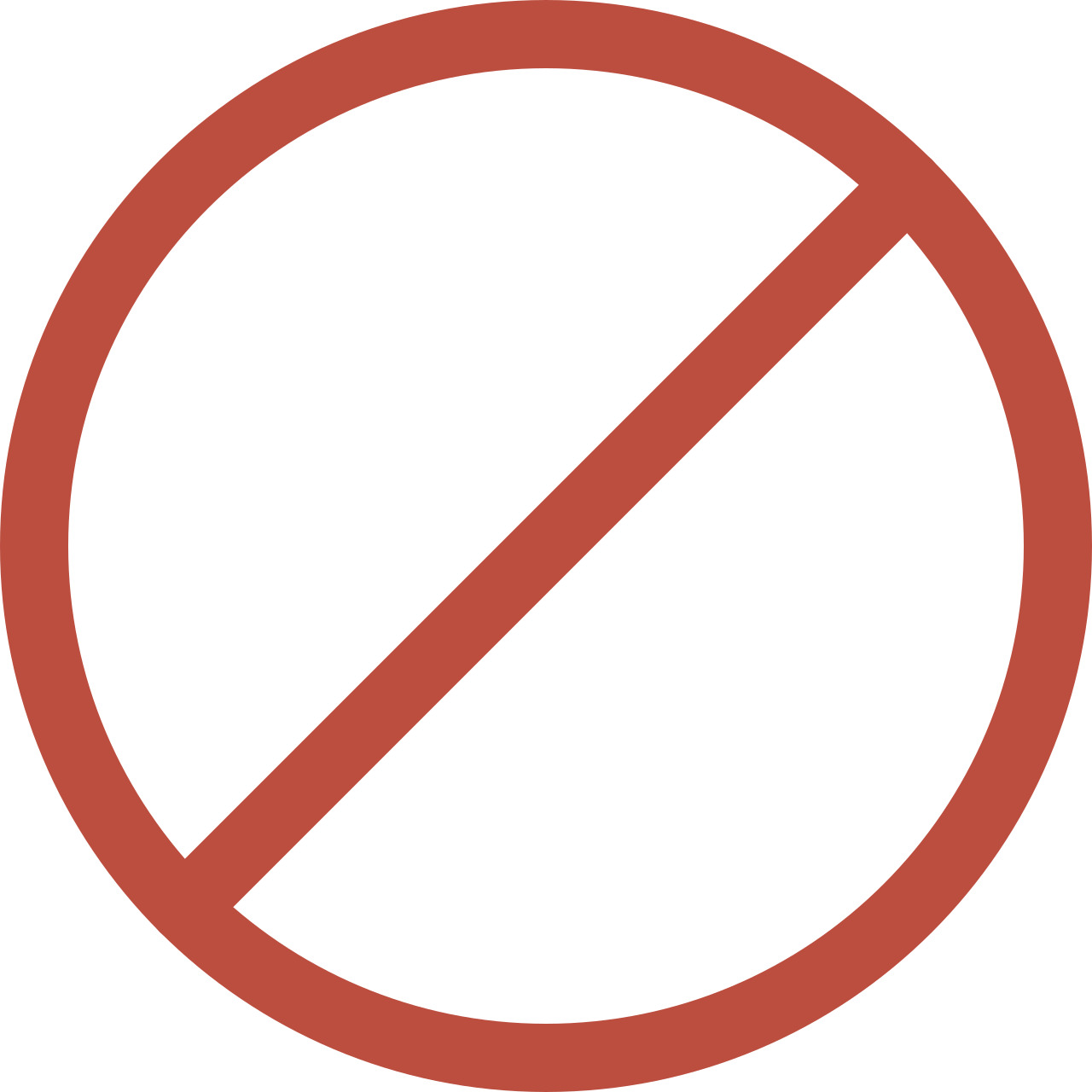 What Not To Expect
Don't expect a quiet neighbourhood.

Little Portugal-Brockton Village is a small neighbourhood and ethnic enclave located west of downtown Toronto. This concentrated area has a sizable Portuguese population centred around the Rua Acores shopping district on Dundas Street West.
Bounded on the west by Lansdowne Avenue, on the north by College Street, on the east by Bathurst Street, and on the south by the GO Transit and Union Pearson Express railway tracks, the area is mainly residential. You'll find many Portuguese businesses along Dundas Street West and College Street.
Portuguese immigrants have created an institutionally complete community that is also one of Toronto's most visible ethnic neighbourhoods. Today, this neighbourhood contains most of the community's social, cultural, commercial, and religious institutions.
Little Portugal is popular with members of Toronto's arts community who have gradually migrated west along Queen Street to the affordable houses and studios found in this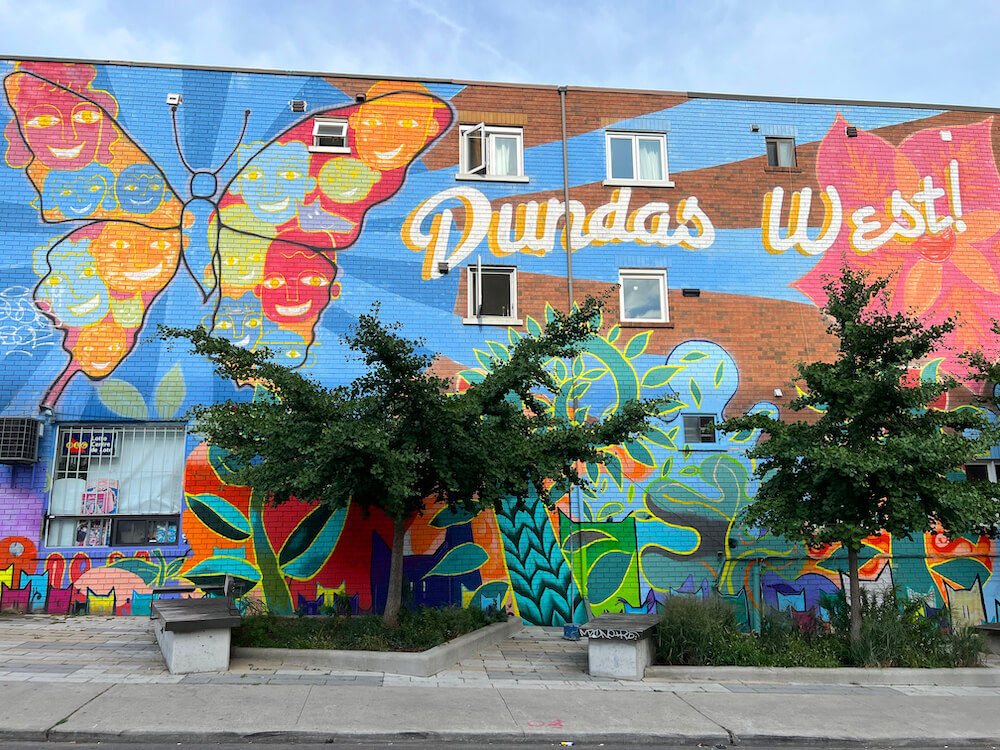 Formally known as Beaconsfield Village, Little Portugal's history begins with the Denison family, who were the major landholders in this district dating back to the early 1800s.
Captain John Denison was the owner of "Brookfield," built around 1815, at the northwest corner of Queen Street and Ossington Avenue. The Denison heirs sold Brookfield in the 1850s. By the 1870s, a network of streets had been laid out on the former Brookfield estate.
Portuguese immigration to Toronto began in the early 1950s and peaked in the late 1960s and early 1970s. While the community is still made up of predominantly Portuguese residents, many have moved in recent years from Toronto's downtown to the suburbs. Urban professionals have gradually started moving in, seeking to buy older houses close to the downtown core.
Many of the homes in this neighbourhood are low-rise apartment buildings, although there are still quite a few small Victorian-row and semi-detached houses built in the 1880s and 1890s. A number of these homes have since been extensively renovated and converted into two- and three-family dwellings.
Beaconsfield Street is the signature street in the neighbourhood, designated by the Toronto Historical Board for its stunning collection of Victorian houses.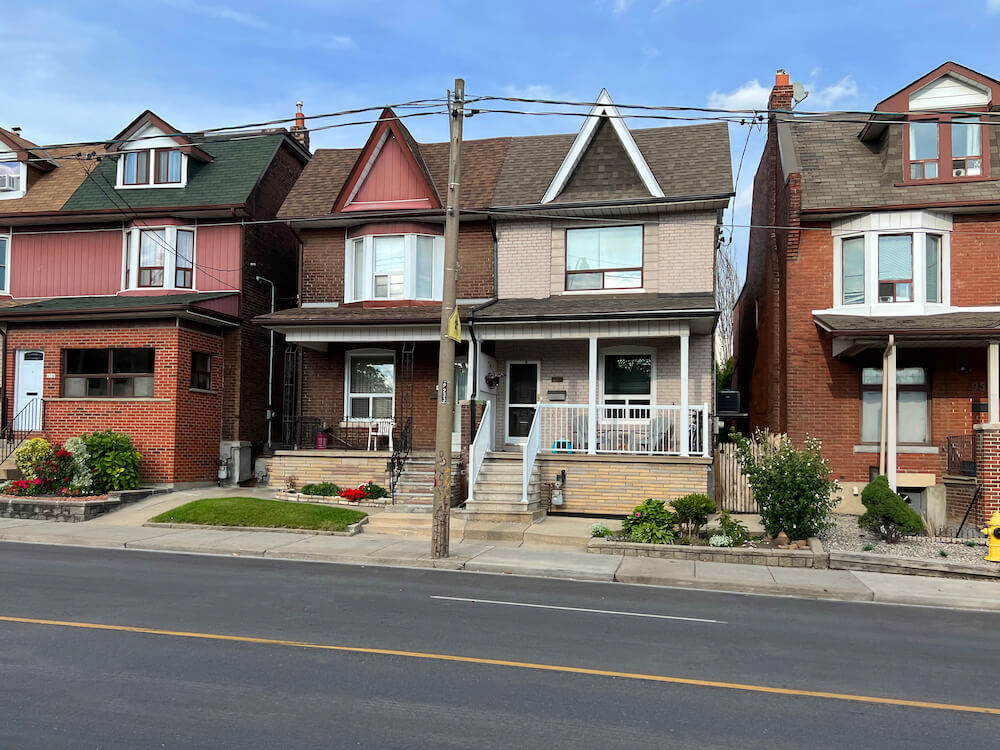 Things to Do in Little Portugal-Brockton Village
Traditionally home to people of Portuguese and Brazilian backgrounds, Little Portugal has become even more diverse in recent years. If you're lucky enough to be here in June, the Dundas West Fest — a street party of music, food, dancing, and arts — is worth checking out.
Little Portugal is also recognizable for its standout street art, with many of its brick walls decorated with colourful murals.
Along Dundas Street West, new art galleries and restaurants are popping up regularly. Local residents love the Lula Lounge, a not-for-profit Latin dance club that is a haven for world music, dance, and mentoring.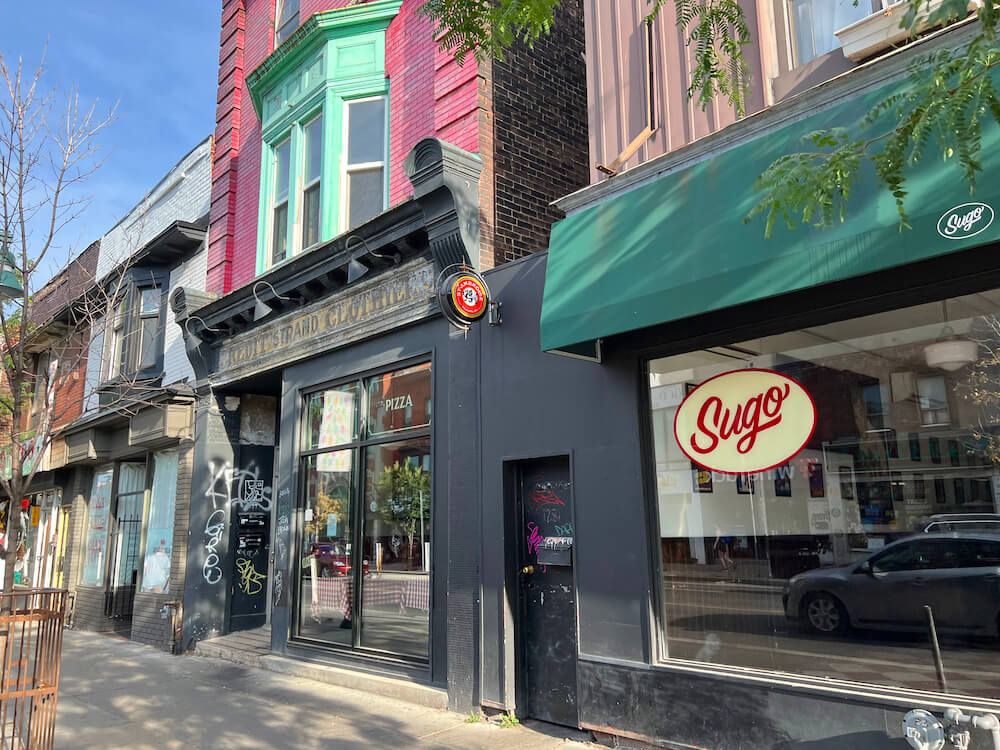 Little Portugal's main strip, Dundas Street West, is also known as Rua Açores in a nod to the Azorean immigrants who primarily comprise Toronto's Portuguese community. Here, you'll find a plethora of restaurants, fresh fruit-and-vegetable markets, mouth-watering bakeries, and an assortment of gift shops.
Queen Street West also offers an eclectic mix of small clothing boutiques and interesting one-of-a-kind arts and crafts stores mixed in with the usual convenience-type stores.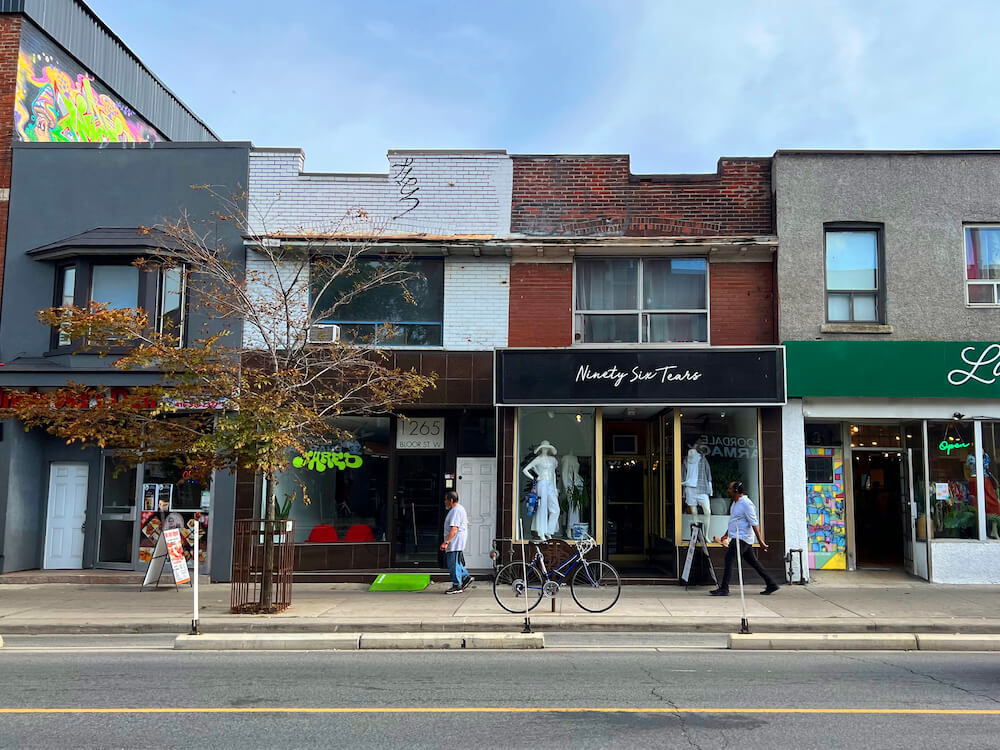 Life in Little Portugal is centred around food and family get-togethers, especially for the old-timers who make up a significant proportion of the community that lives here. Dundas Street West is the heart of the area and the location of most of the restaurants, bars, markets, and bakeries that form Little Portugal's business district.
Dakota Tavern, Sweaty Betty's, Crooked Star, Communist Daughter, and the Sparrow are just a few of the many places you can go out for dinner and drinks. The Golden Turtle (Pho Rua Vang) has an awesome patio for Vietnamese food in the summer, and Get Real is a favourite among vegan residents.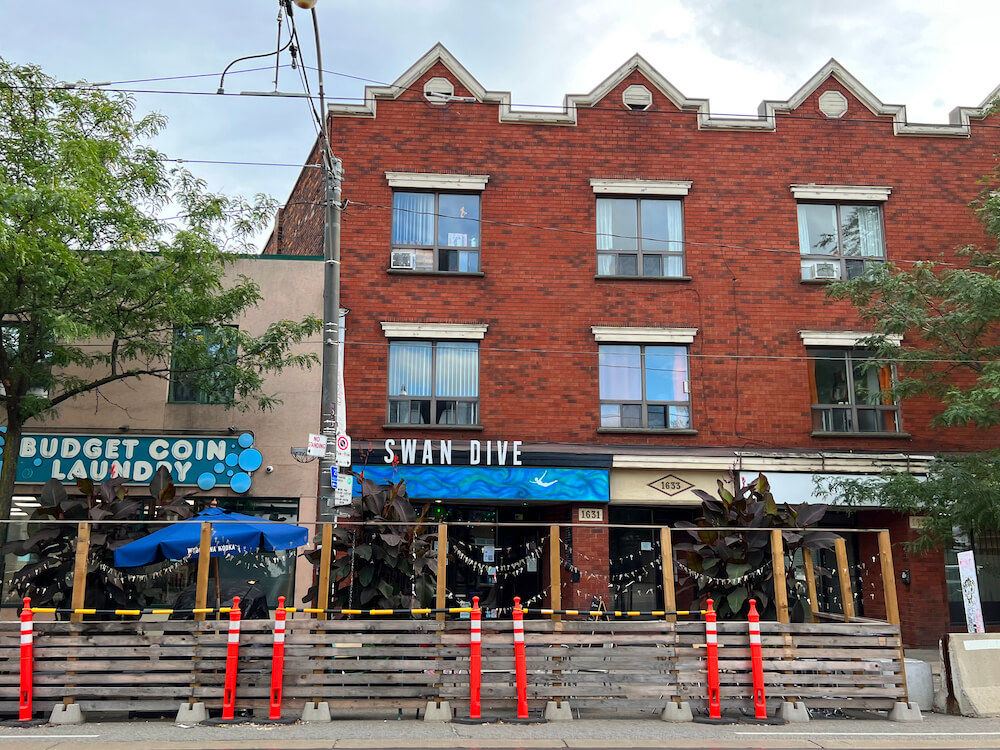 Little Portugal has quite a few parks in the area, perfect for a day of reconnecting with nature. McCormick Park on 66 Sheridan Avenue is popular among kids with its baseball diamond, two basketball courts, lawn bowling/bocce green space, plus a children's playground and wading pool.
Dundas-St.Clarens Parkette is a small park on 1717 Dundas Street West that features a children's playground. Additionally, the city-famous Trinity Bellwoods Park is only a few short blocks away.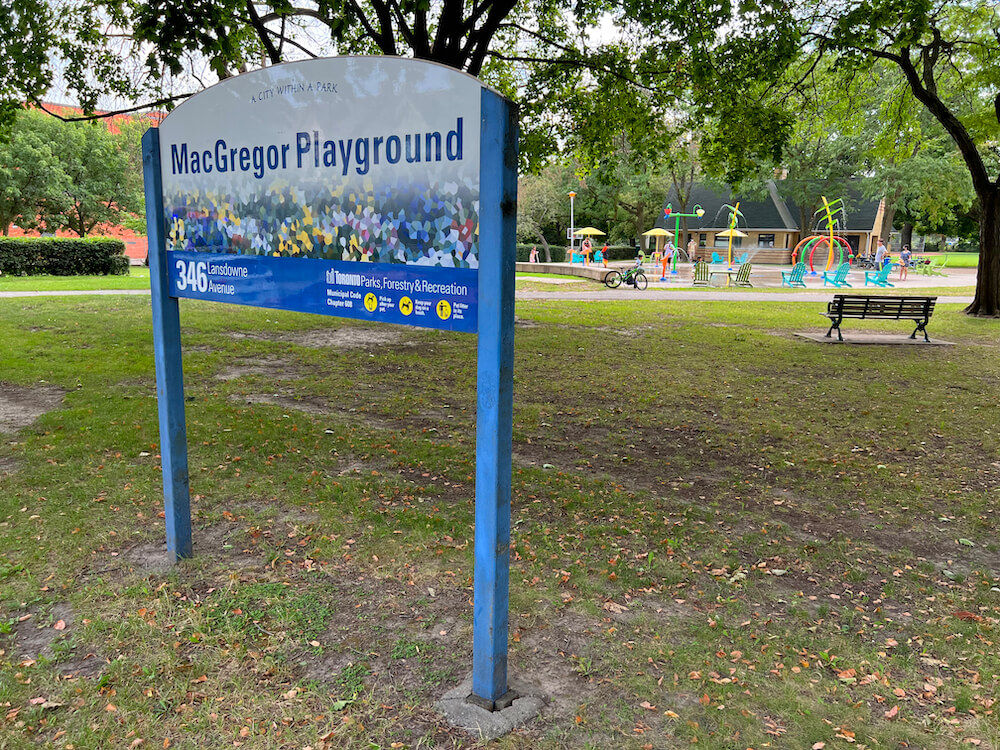 Next to McCormick Park, you'll also find the Mary McCormick Recreation Centre, which features an indoor arena that offers a variety of skating programs.
The Trinity Community Recreation Centre, at 155 Crawford Street, offers an indoor pool, a gymnasium, a weight room, and a games room.
Little Portugal is also only a few minutes from Toronto's Harbourfront district, which includes Ontario Place, Exhibition Place, the Rogers Centre, the Harbourfront Recreation Centre, and the Toronto Islands.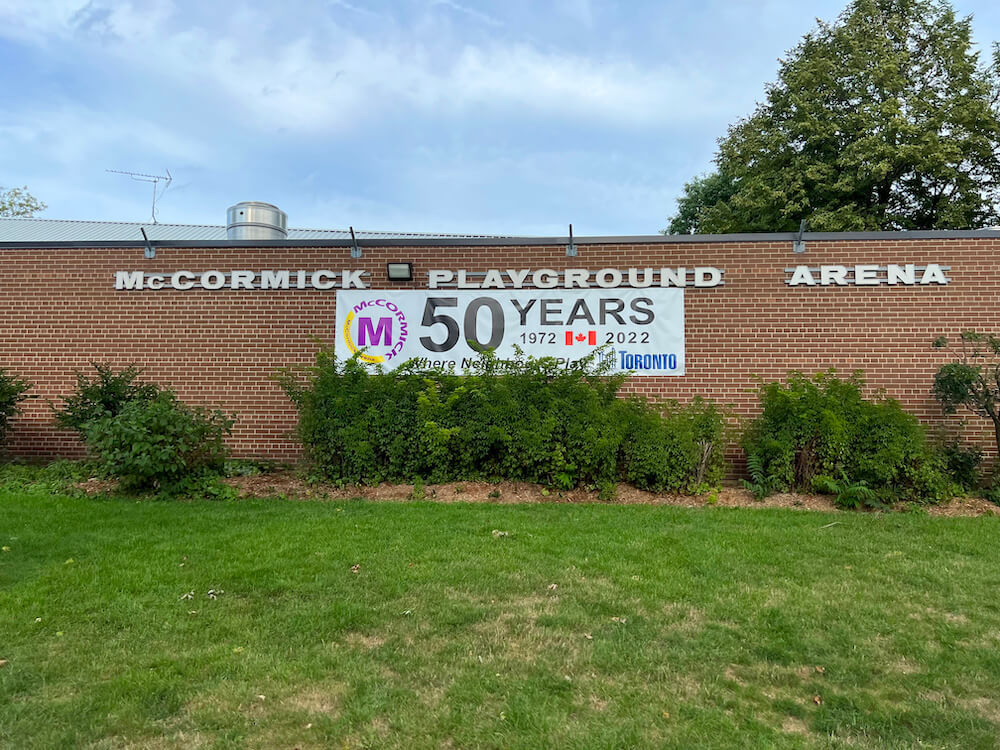 Little Portugal can be accessed easily by hopping on the 505 or 506 streetcars, which both serve Dundas Street West or by riding the Bloor-Danforth line and exiting at Lansdowne Station.
The Dufferin and Ossington streetcars also connect passengers to their respective stations on the Bloor-Danforth subway line, while the Queen and Dundas streetcars connect passengers to the Yonge-University-Spadina subway line.
Drivers in the area can get to the Gardiner Expressway in five minutes or less.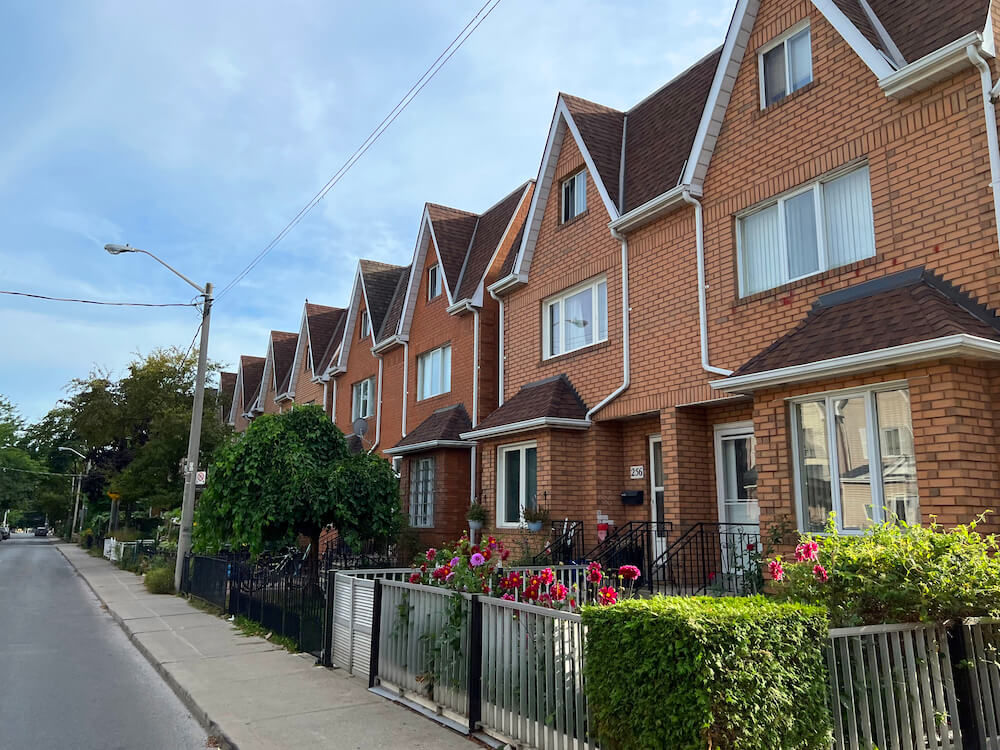 A Small Cluster of Culture
Little Portugal-Brockton Village is an eclectic emerging neighbourhood bordered by Little Italy to the east and Parkdale to the west. This community offers a lot of personality with great local businesses and culture. There are many delicious restaurants, including the very best authentic Portuguese spots in the city.
It is just north of the fabulous condo district in Liberty Village and west of the artsy community in Queen West, so there are plenty of places to discover. Little Portugal is a welcoming and exciting place to call home for young working professionals, seniors, and families with kids.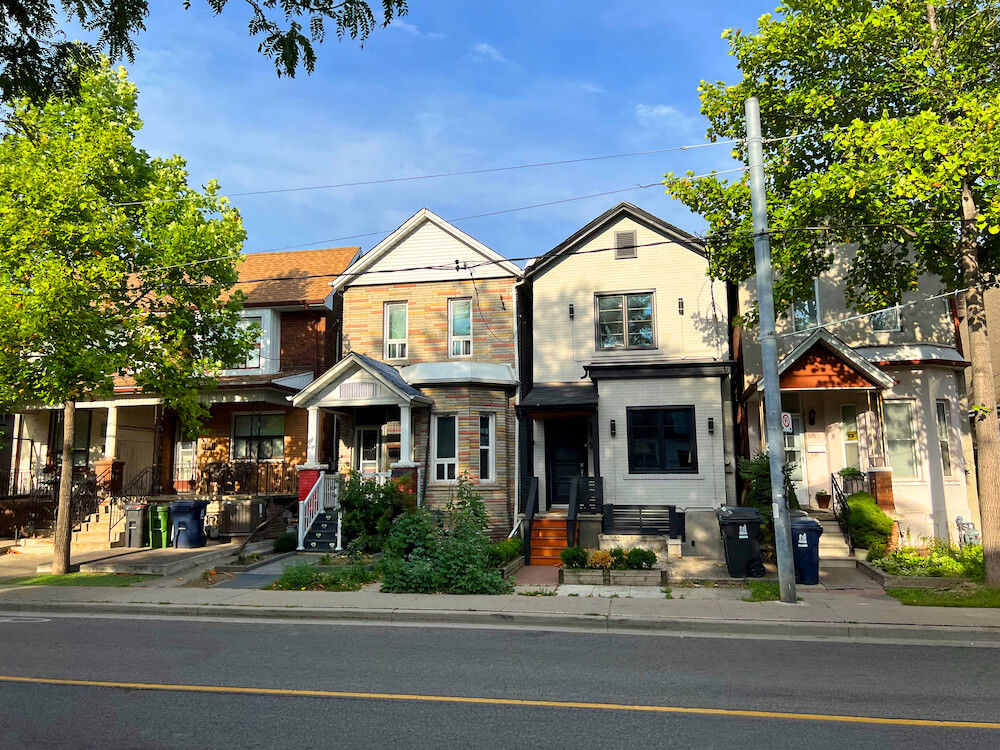 Frequently Asked Questions
What is Little Portugal-Brockton Village, Toronto, known for?
Little Portugal is known for its vibrancy and array of cultural bars, restaurants, and art spaces.
Why is it called Little Portugal?
The area gets its name from its large Portuguese immigrant population.