Moore Park, Toronto Neighbourhood Guide: Luxury Meets Accessibility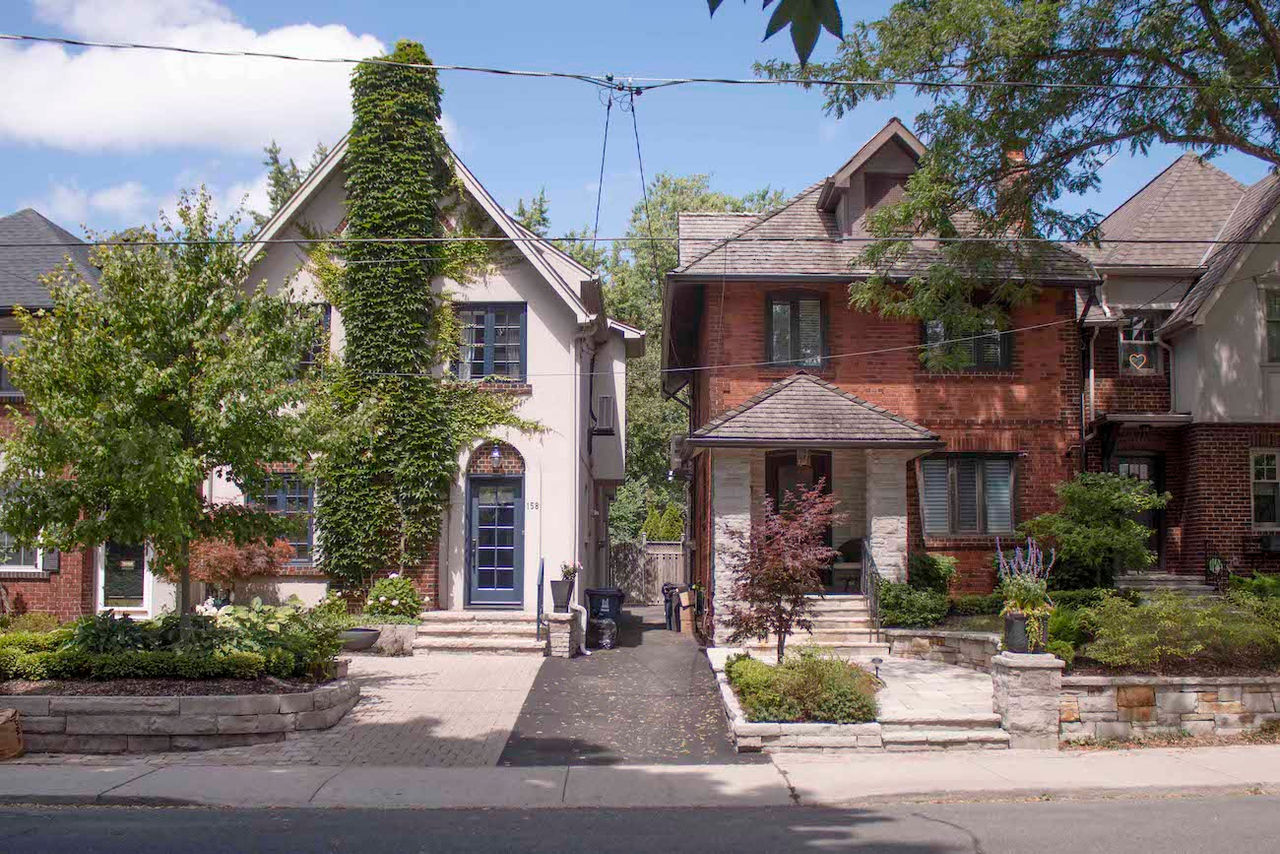 Neighbourhood At a Glance: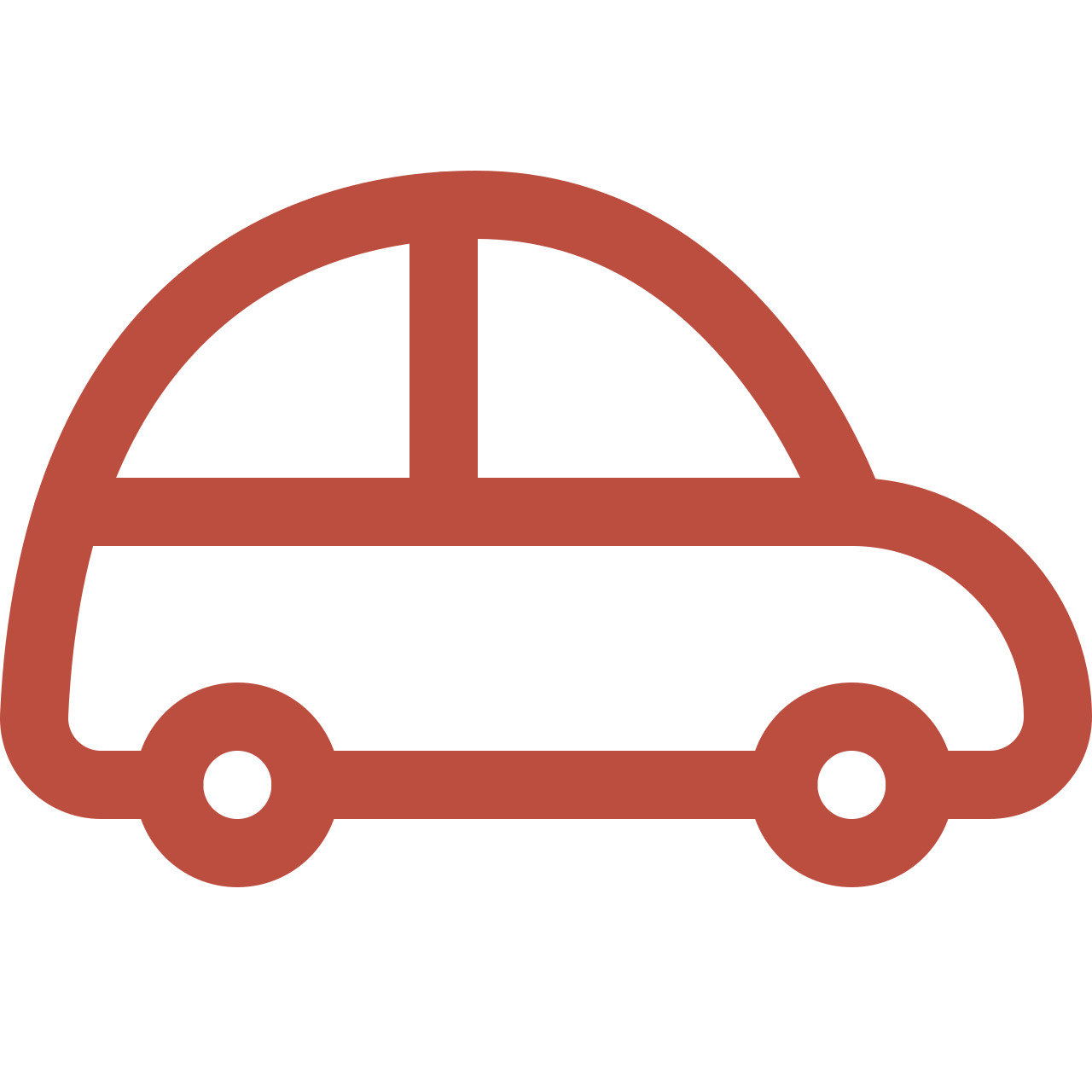 Average Commute Time
To get to Union Station, expect 15 minutes by car, or about 30 minutes by transit/walking.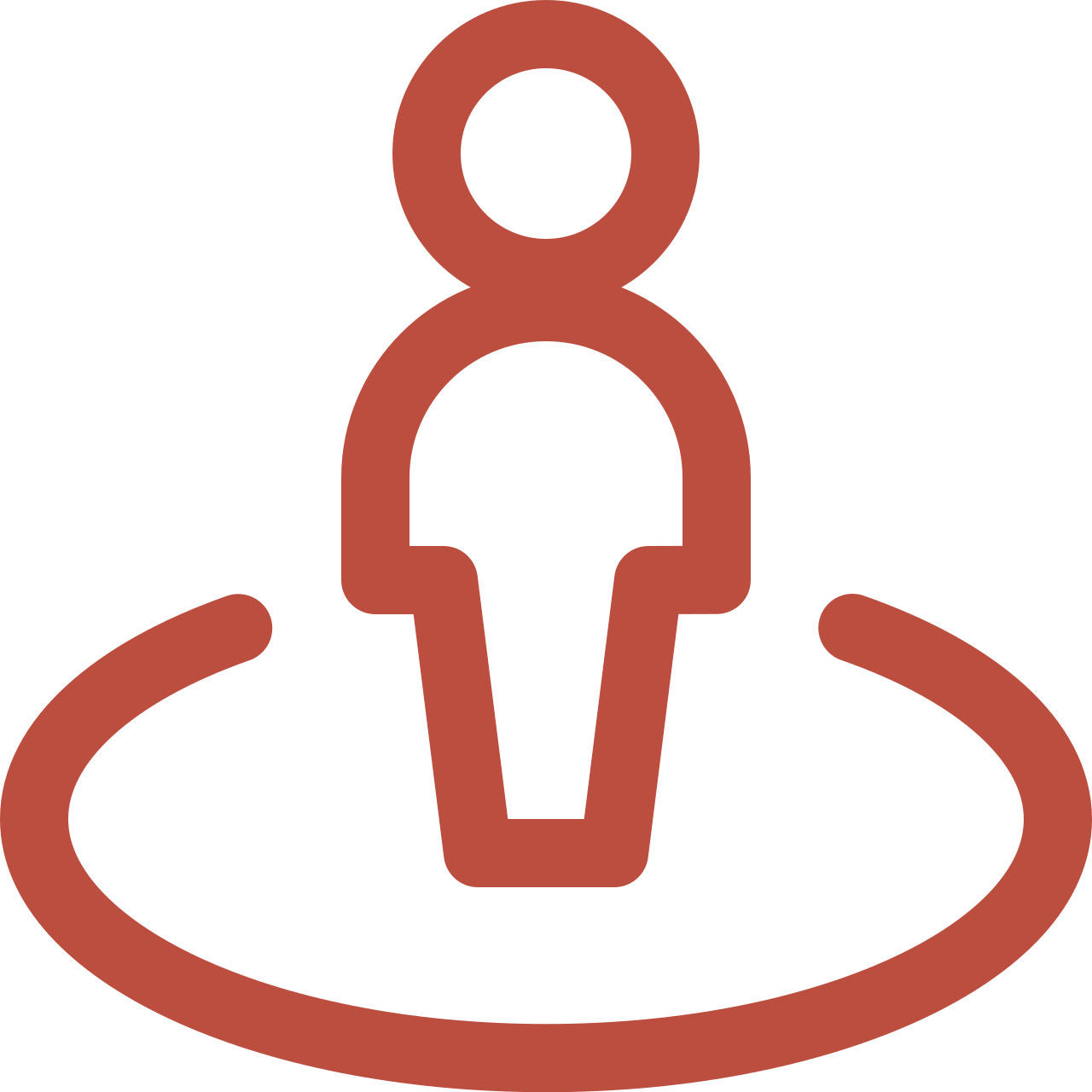 Lifestyle
The neighbourhood is relatively upscale, so you'll find lots of fine gourmet restaurants and shopping.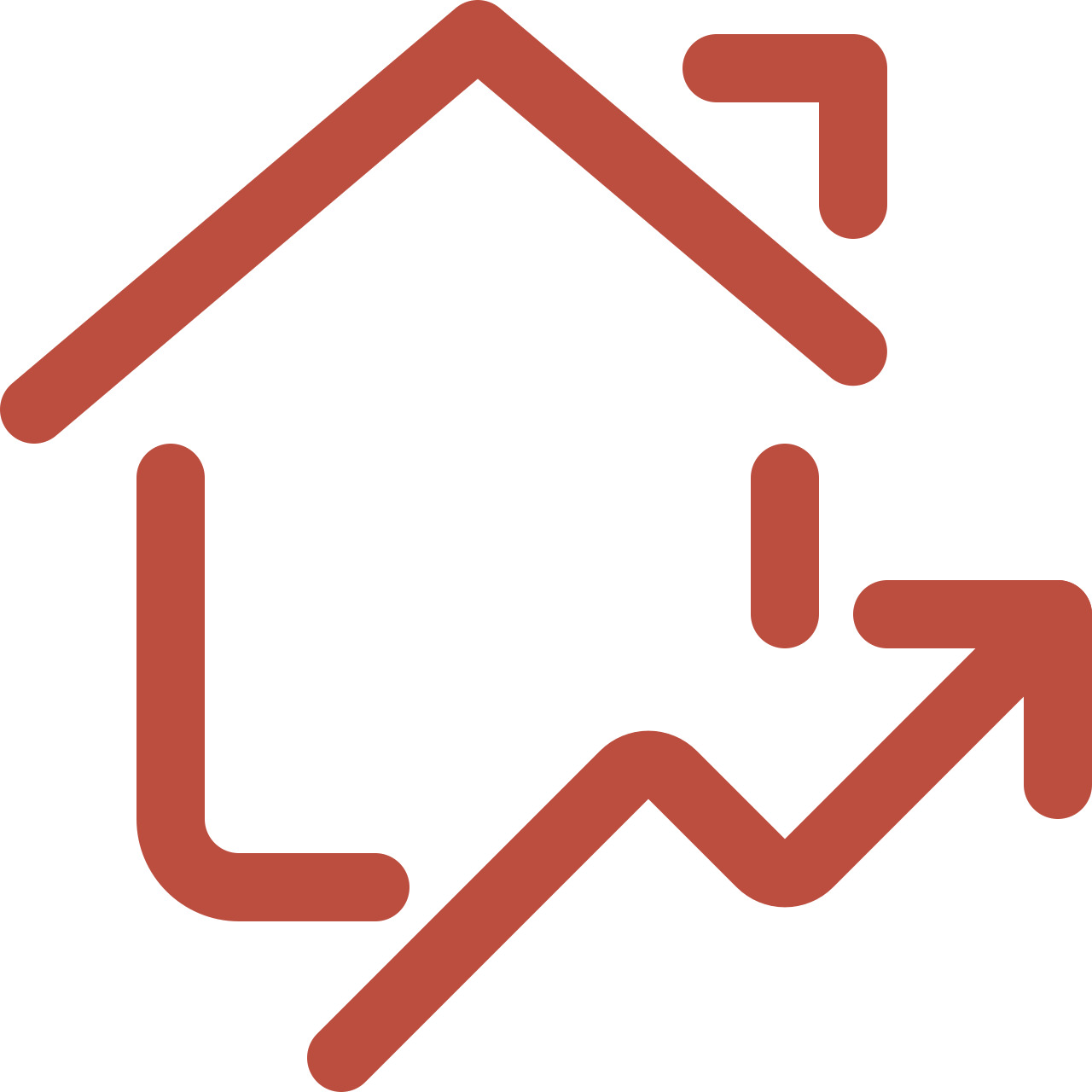 The Housing Market
Homes range from older Tudor style to newer, more modern residences on large lots.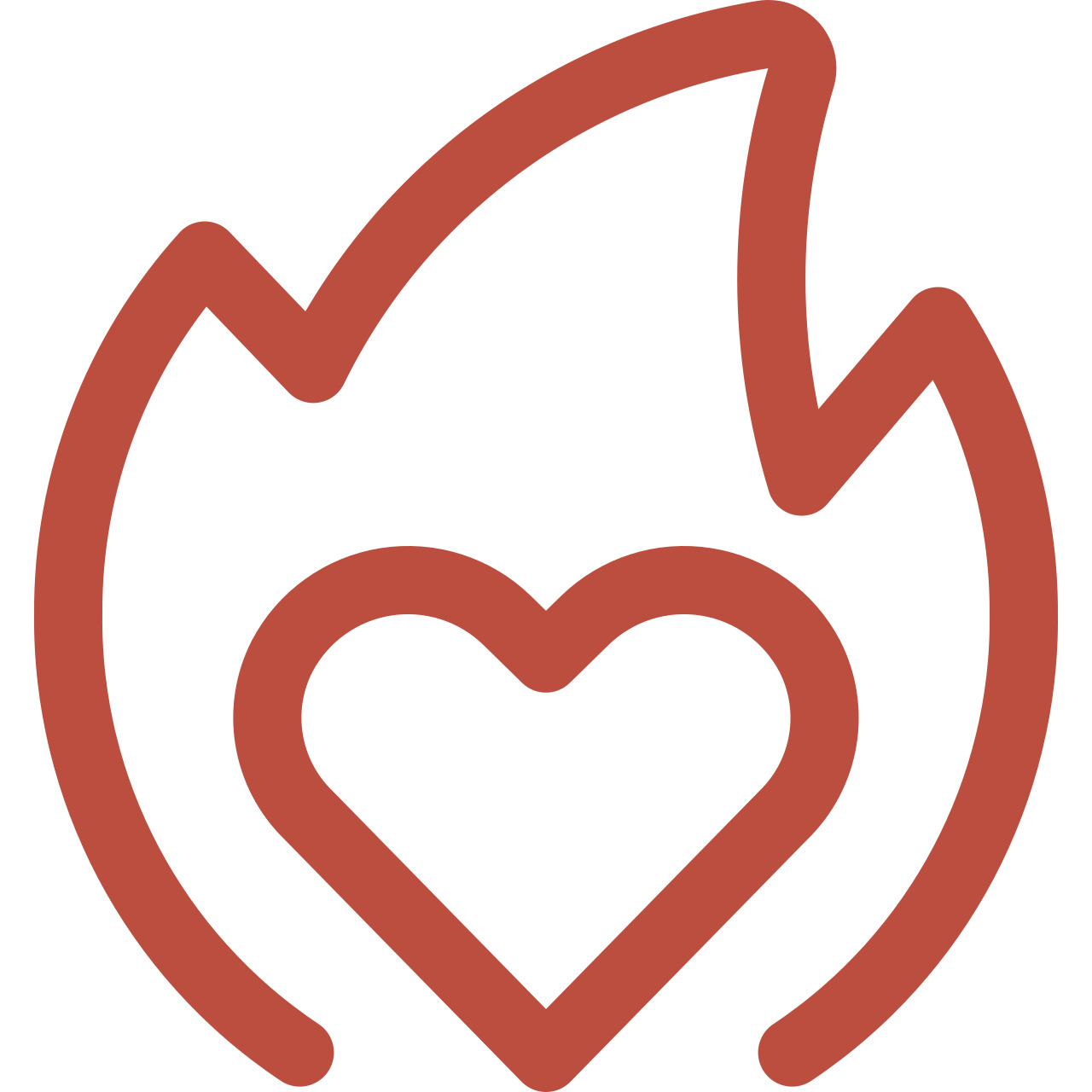 What You'll Love
The Moore Park Ravine Trail Loop is a scenic stroll that's an escape from the city.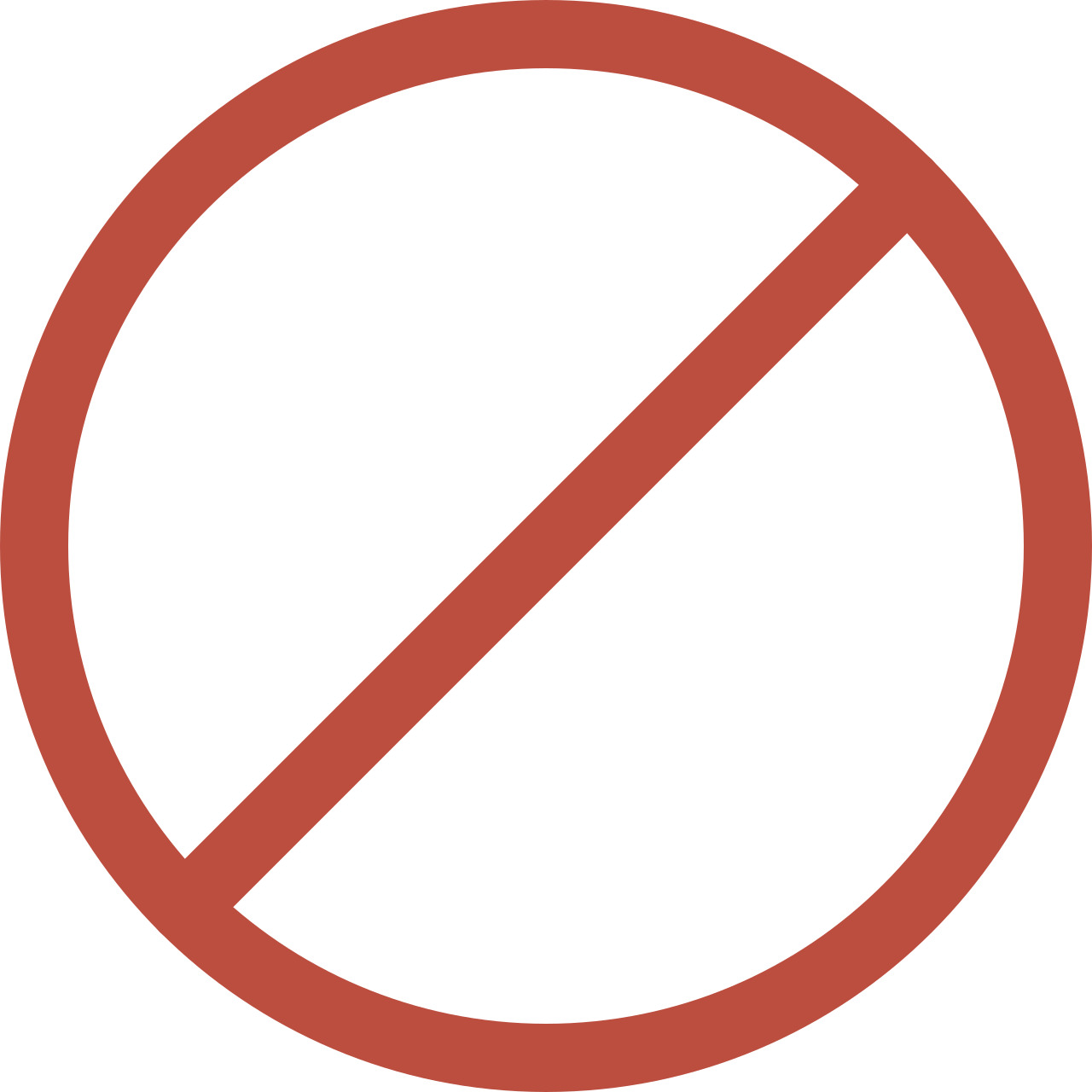 What Not To Expect
A lack of upscale eateries or boutique shopping opportunities.

Moore Park, Toronto, was originally designed as a place for the wealthy. While it still boasts one of the highest average incomes in the city, it also has a lot of green space for families to enjoy.
From the sprawling Moorevale Park to the many upscale restaurants and shopping nearby, this neighbourhood has a lot to offer.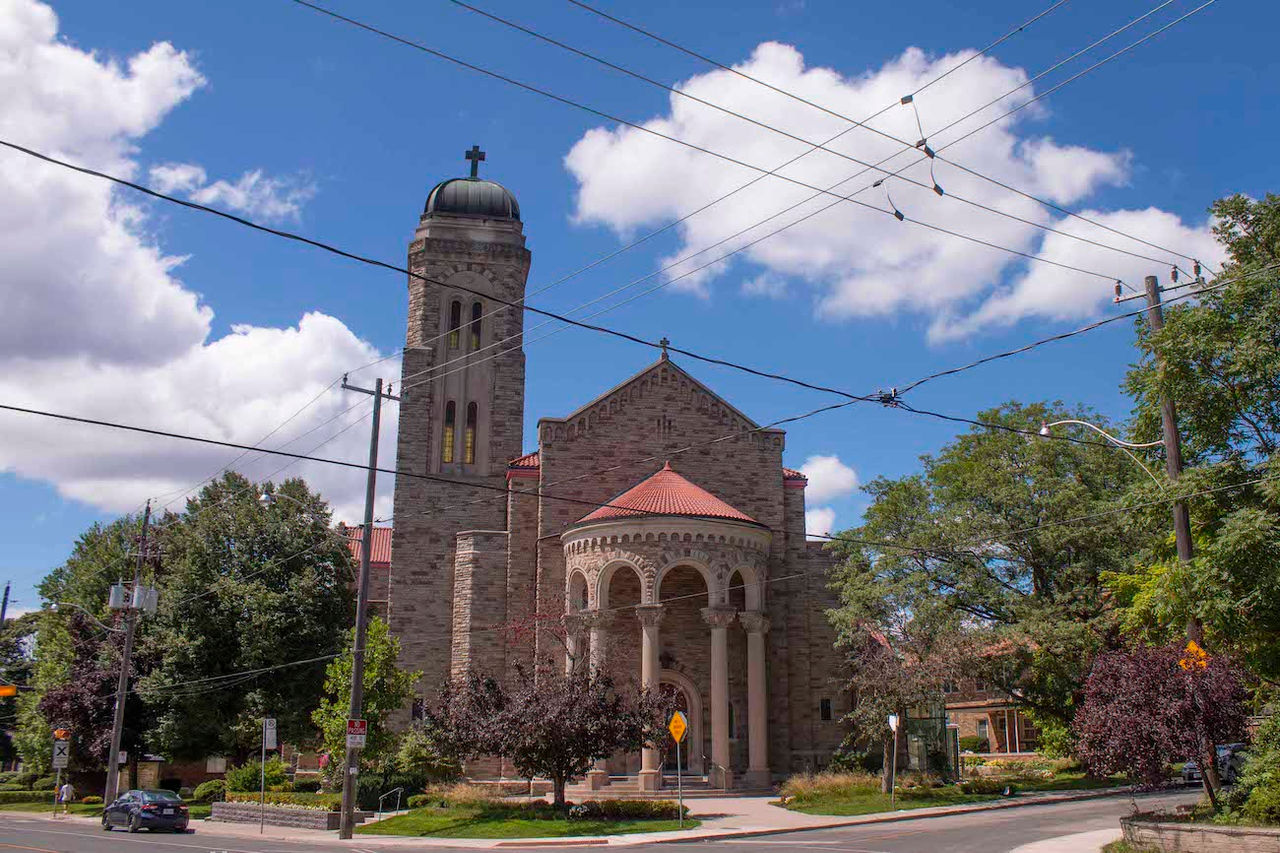 Moore Park, Toronto, was meant to be a playground for the rich in the late 1800s. Perhaps that's because the neighbourhood was named after John Thomas Moore, who had a big part in constructing the city's first commuter railway (Toronto Belt Line Railway.)
However, while the project was ambitious and was meant to attract wealthy residents, the Great Depression put local development on hold until the 1930s (and also caused the railway to go bankrupt). Today, the community is thriving with more than 4,600 residents.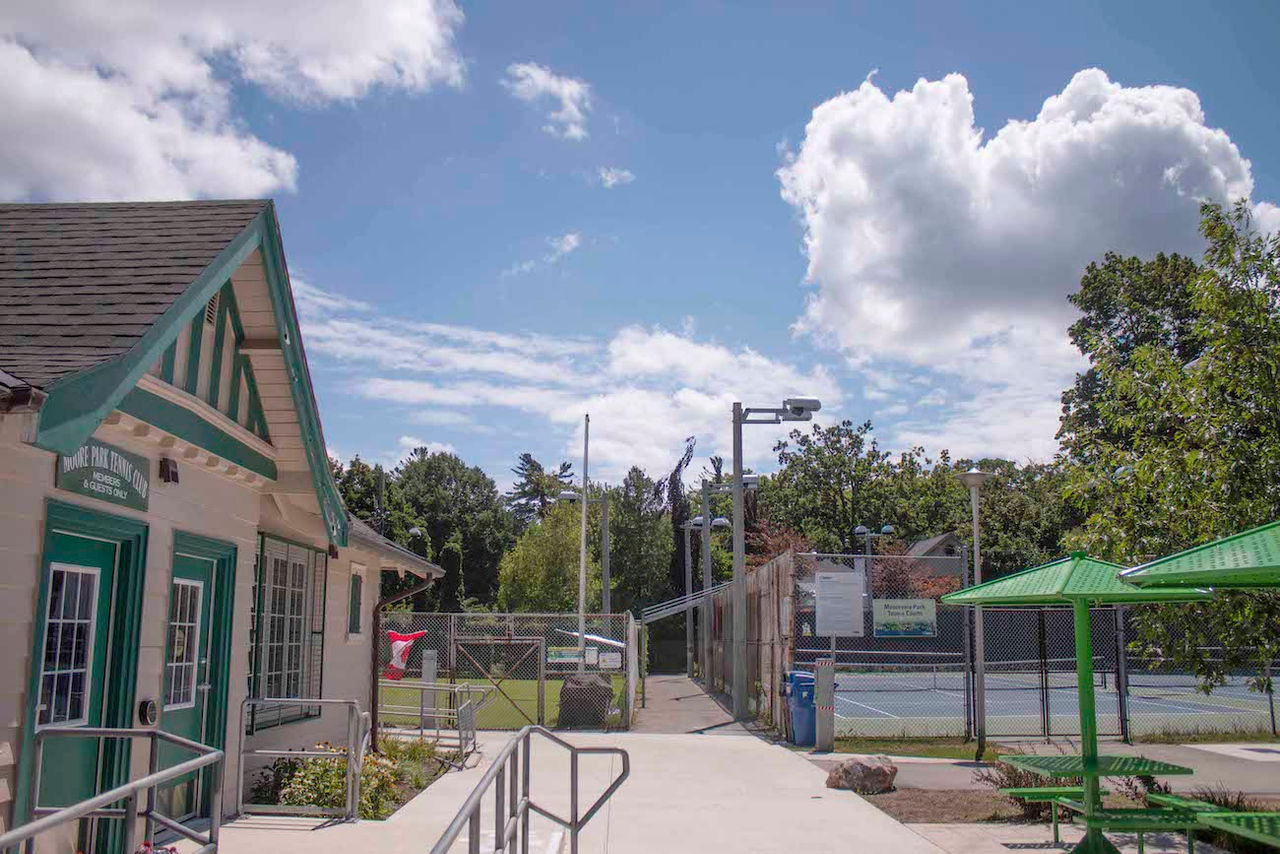 The first properties in Moore Park, Toronto, were constructed to help accommodate people drawn in by the railway service. They included Tudor-style houses that were built in the earlier part of the 1900s.
Development of the neighbourhood all but ground to a halt during the Depression. However, by the 1930s more buildings were built in different styles, including Georgian and quaint English cottage. Scattered throughout the area are some newer, more modern-looking residences.
Along with an interesting mix of homes, you'll find large lot sizes in this area.
Things to Do in Moore Park
You don't necessarily have to walk into an art gallery to see artistic creations in Toronto's Moore Park. You can take in some interesting works just strolling around Rosedale/Moore Park.
More specifically, the Loring-Wyle Parkette at Mount Pleasant Road and St. Clair Avenue East boasts bronze sculptures. In fact, the park is named after the two artists who created them.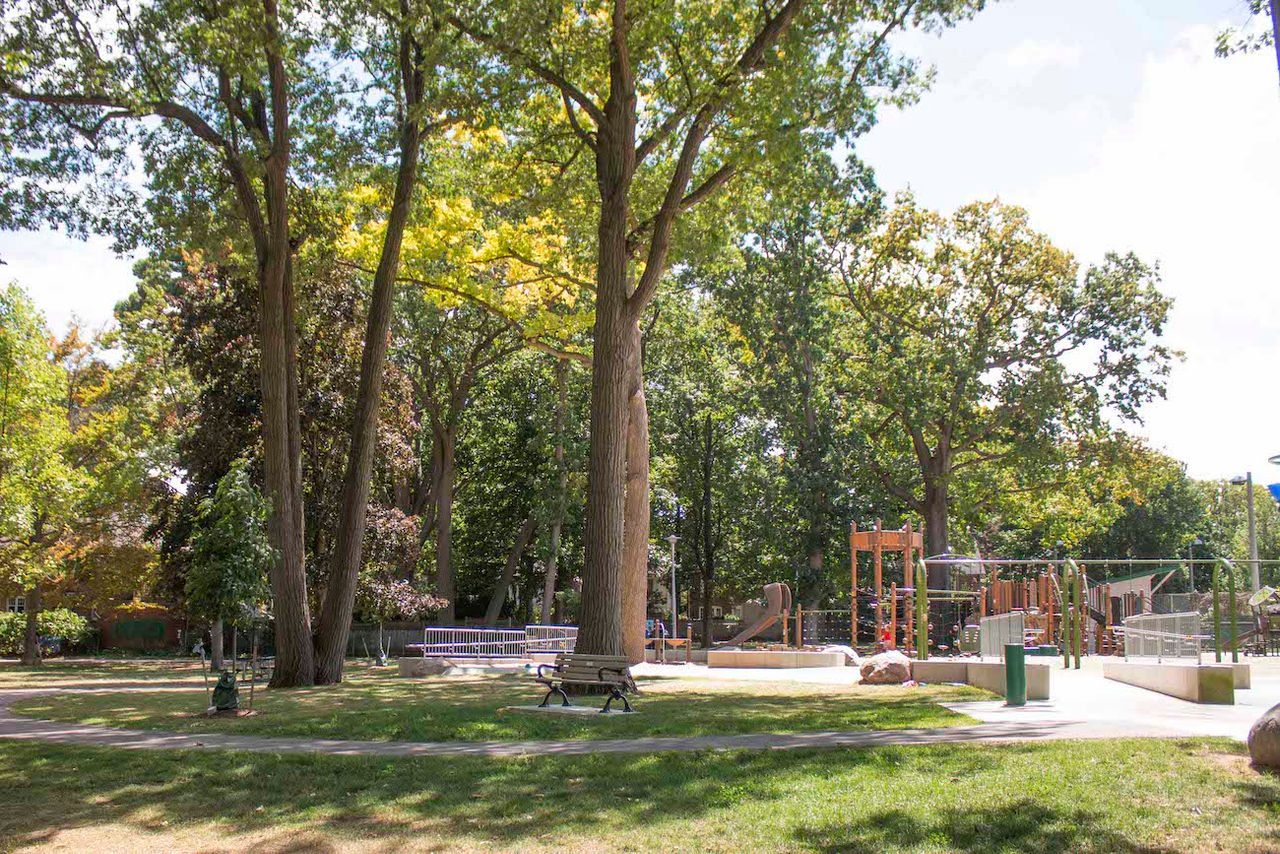 For other outdoor installations, take a walk by the birdO mural at Yonge Street and St. Clair Avenue East. It's a whopping 10-storeys high, so you really can't miss it. The work is from the imagination of street artist Jerry Rugg, who also goes by the birdO alias.

Meanwhile, you'll find a number of interesting sites that speak to the culture of the neighbourhood. One of them is The Studio Building on Severn Street, now a National Historic Site that was paid for by Lawren Harris of the famous Canadian Group of Seven.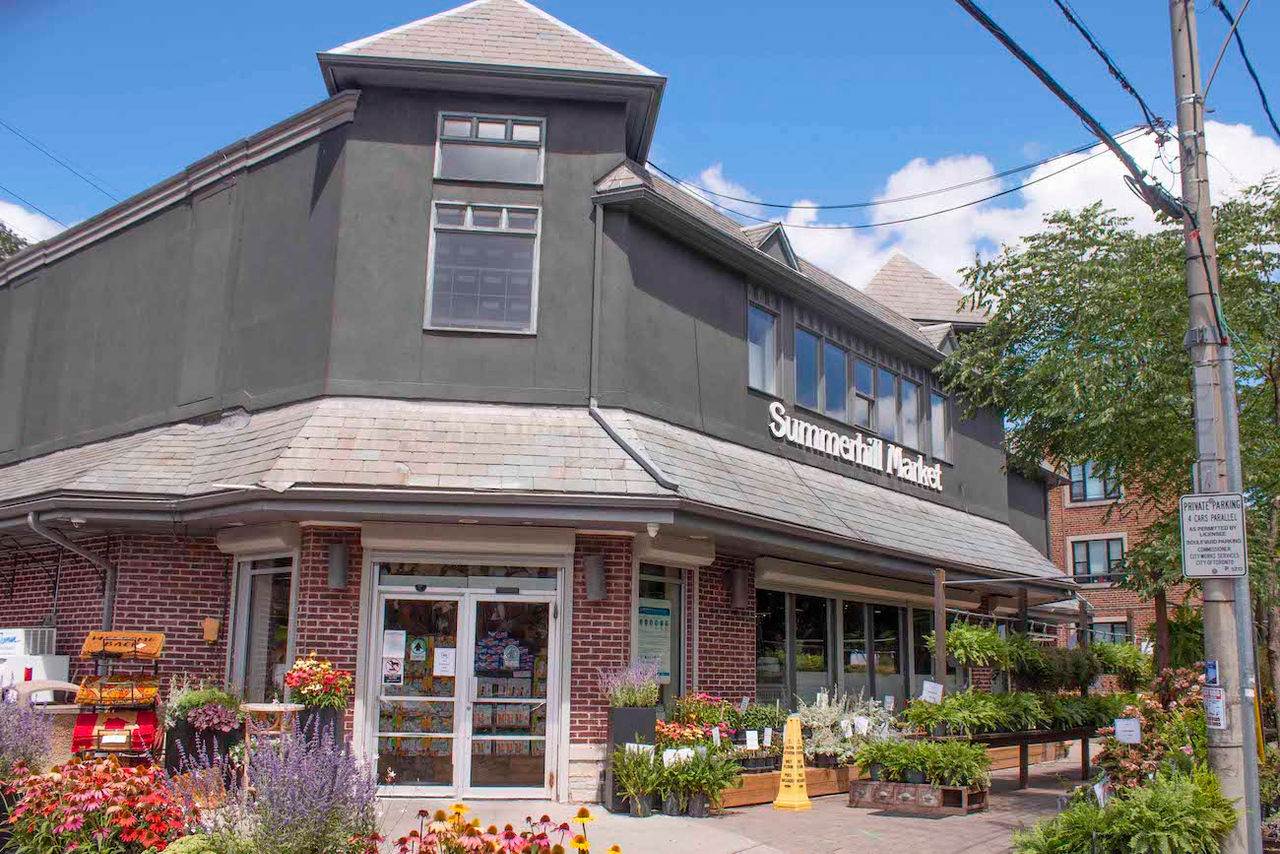 The Moore Park, Toronto, community has a number of upscale and internationally themed eateries to explore. One of the highest-rated by reviewers is Red Lantern Pub, which offers a variety of sandwiches for not exorbitant prices.
Other notable restaurants in the area include El Tenedor for Spanish/French vegetarian fare, Sorrel for Mediterranean offerings, as well as Benares for Indian flavours.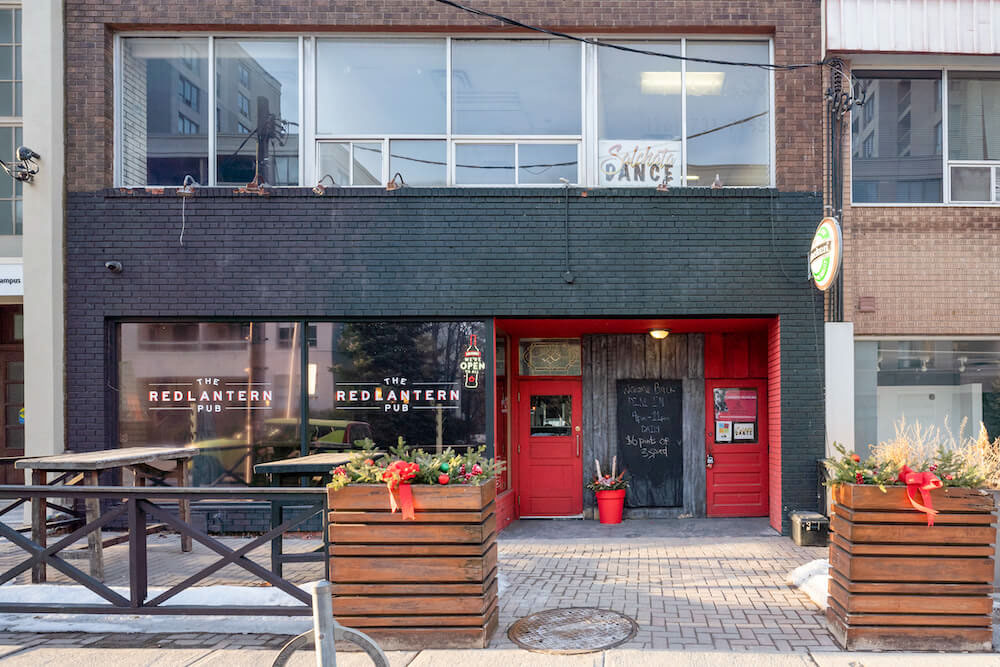 Like other Toronto neighbourhoods such as Alexandra Park, a park is in the name of this community.
In the case of Moore Park, there's a lot to offer in the way of green space. Moorevale Park at St. Clair Avenue East and Mount Pleasant Road is 1.5 hectares and boasts many outdoor fun opportunities for families, complete with a playground and a wading pool.
The fully accessible Neshama Playground in nearby Oriole Park offers a wide range of features, including a water play zone.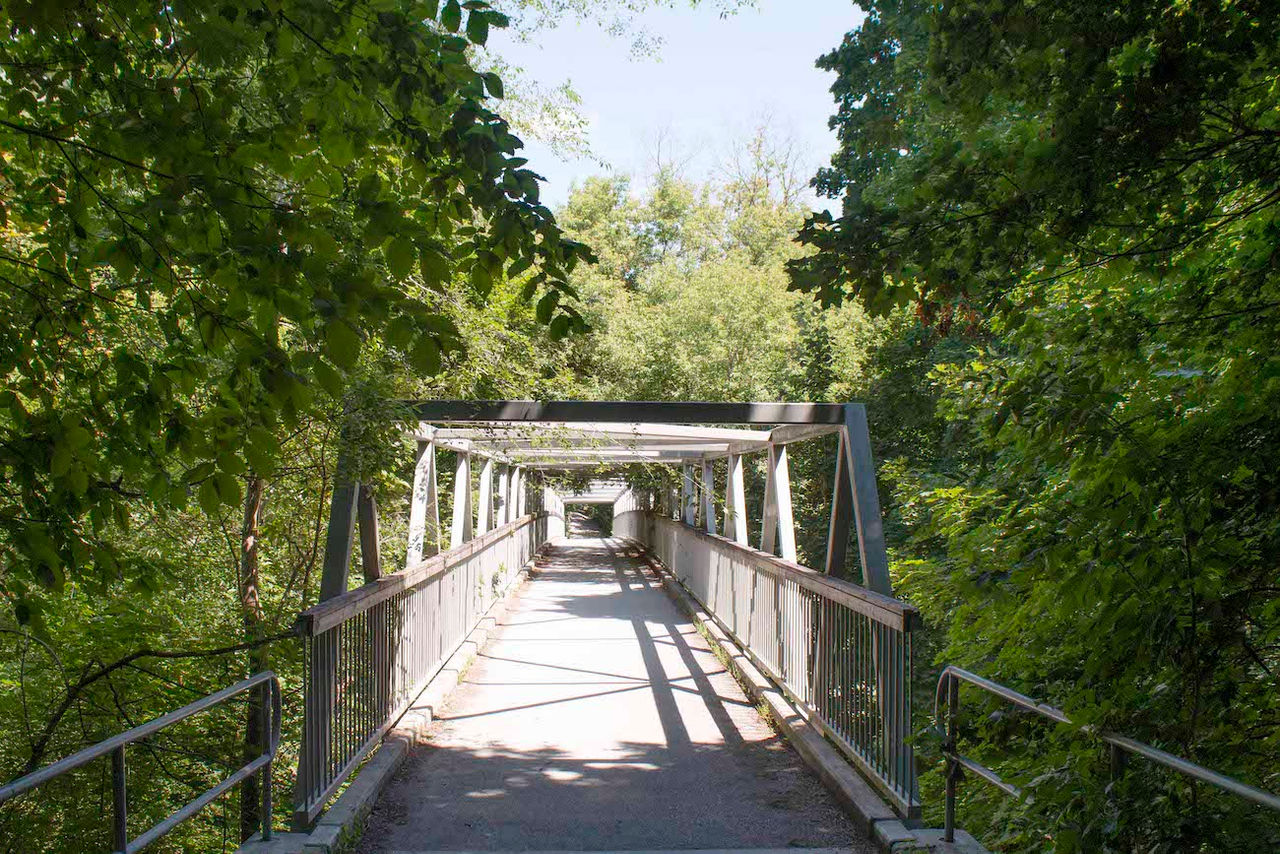 Moorevale Park has a lot more to offer for the active person. If you like tennis, then you're in luck as there are five lit outdoor courts. There's also a baseball diamond and a multi-use field.
If you like to stroll, then the Moore Park Ravine footpath is a roughly six-kilometre loop that will take you through nature. In fact, it leads right to the Don Valley Brickworks, also commonly known as the Evergreen Brick Works.
While not a "park" per se, the Evergreen Brick Works is a public space that hosts a number of events and also offers an art program.
It's not a problem if you live in Moore Park, Toronto, and don't drive. There is TTC bus service available along the St. Clair and Mount Pleasant corridors, and many residents are within a short walk of the Yonge/St. Clair subway.
If you do have a car, then you can easily commute from the neighbourhood along Moore Avenue, which connects to the Don Valley Parkway.
Driving will take you about 15 minutes to get to downtown Toronto. Meanwhile, transit options (including walking to the St. Clair Station) will get you to the downtown St. Patrick stop in about half an hour.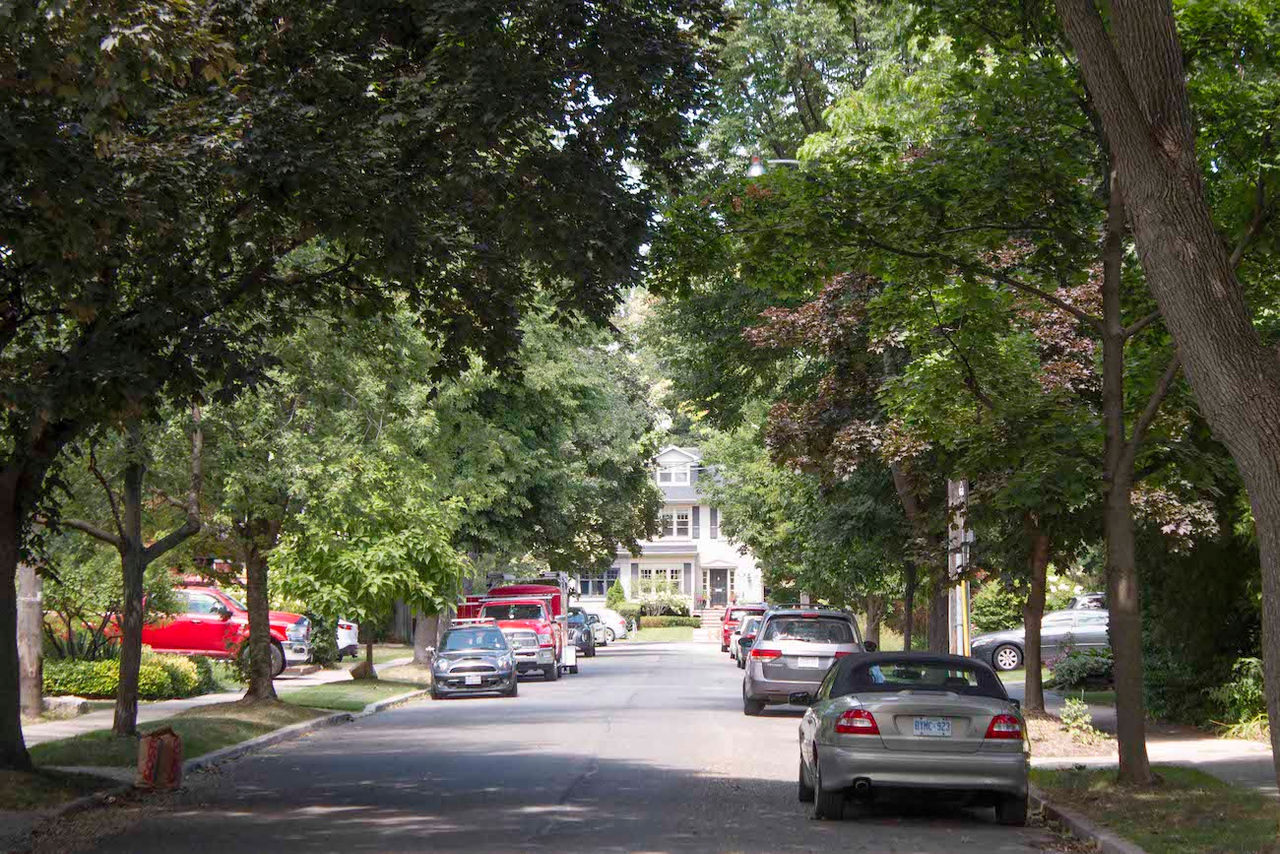 A Luxurious Escape in the City
Moore Park, Toronto, is well served with a large park complete with recreational amenities, a walking path, and public artworks.
But it's also one of the most upscale areas you'll find in the city when it comes to homes. However, the mix of local eateries covers a wide price range.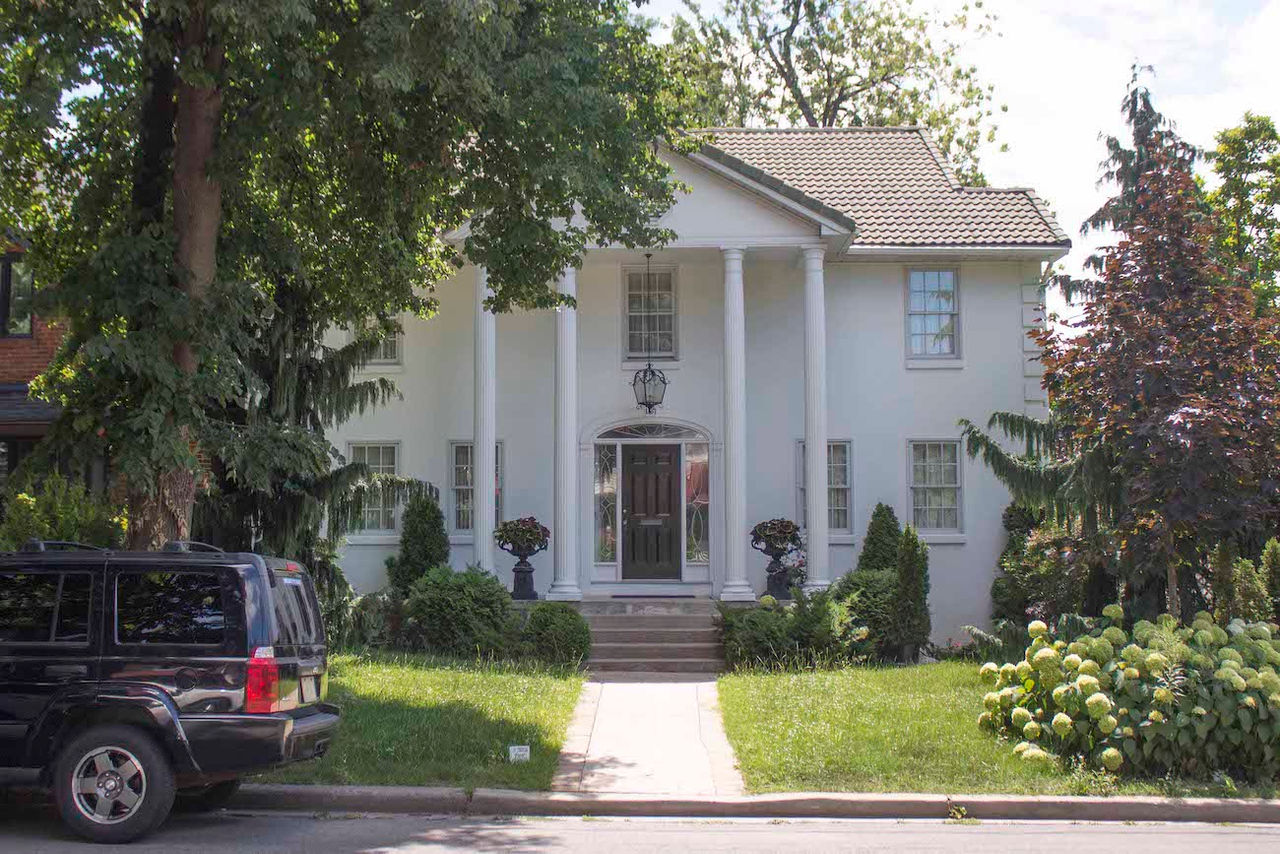 Frequently Asked Questions
What is Moore Park, Toronto, known for?
Its sprawling park, walking path, and beautiful older homes highlight this community.

Why is it called Moore Park?
It's named after John Thomas Moore, a wealthy Canadian railway official in the 1800s.