Meadowvale, Mississauga Neighbourhood Guide: You Can Have It All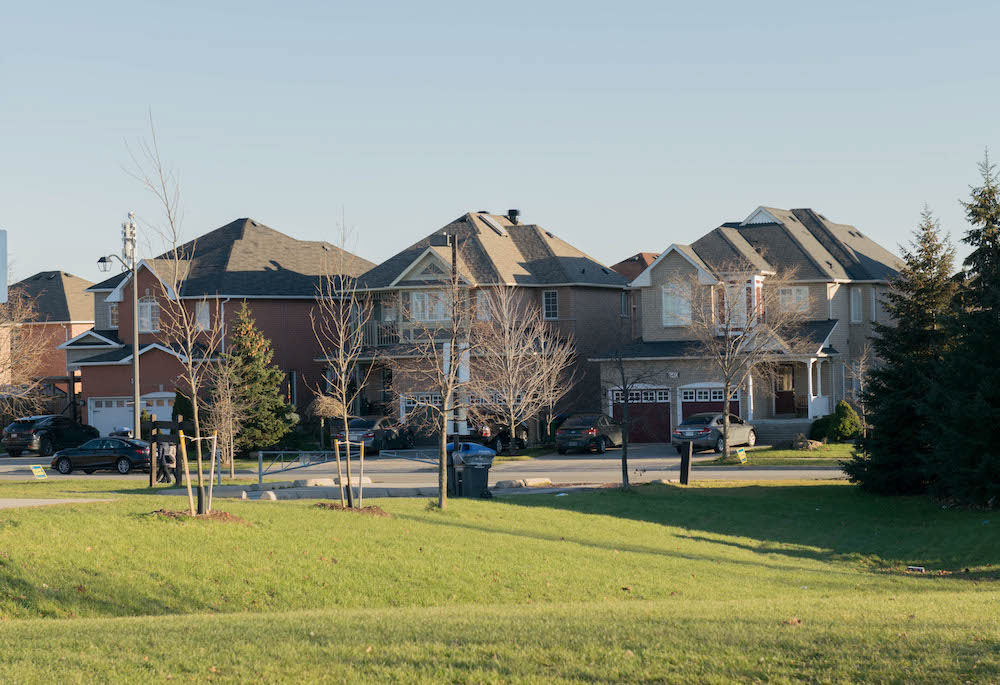 Neighbourhood At a Glance: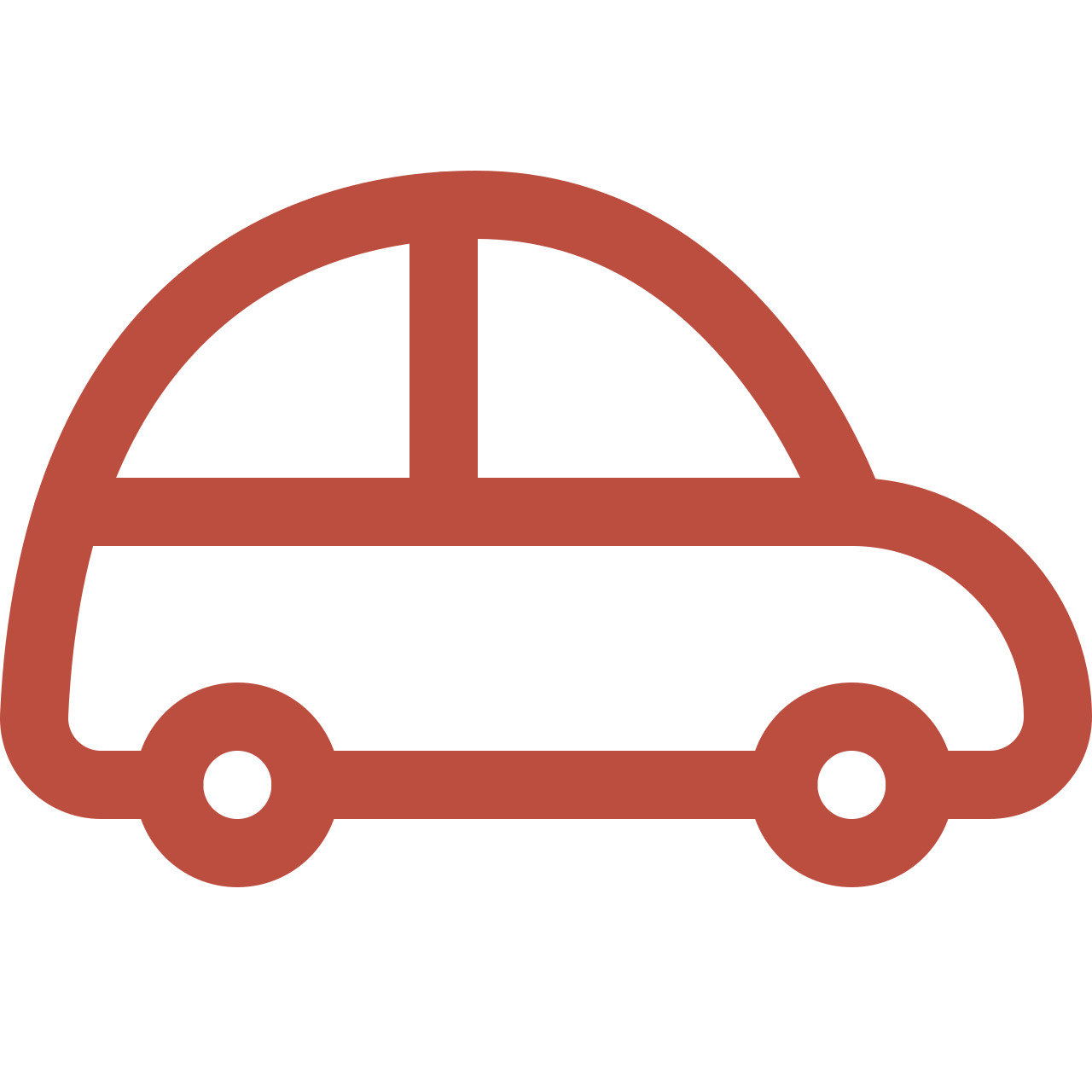 Average Commute Time
Union Station can be reached in 40 minutes by car and an hour and a half by public transit.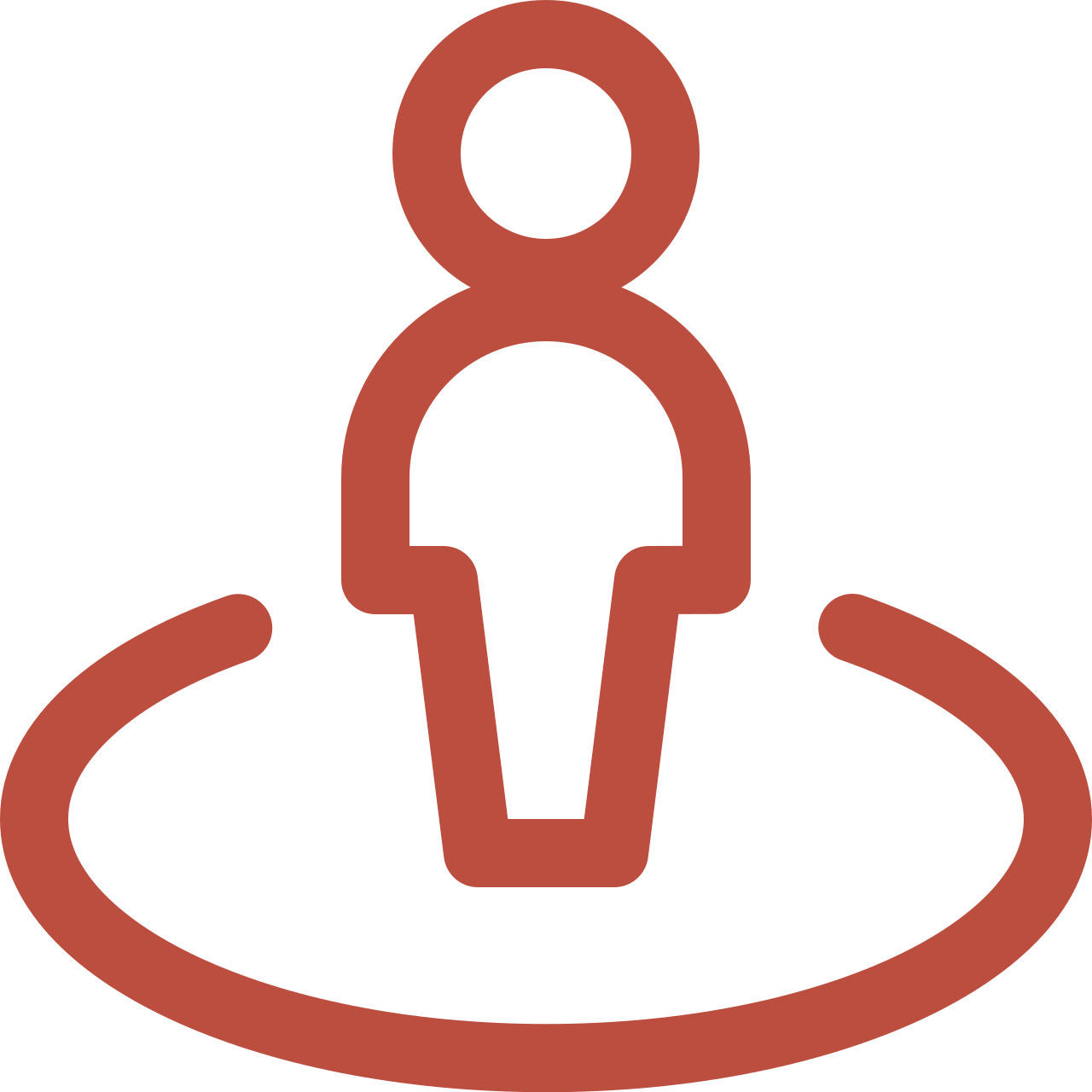 Lifestyle
A family-friendly commuter town with great amenities and quiet streets.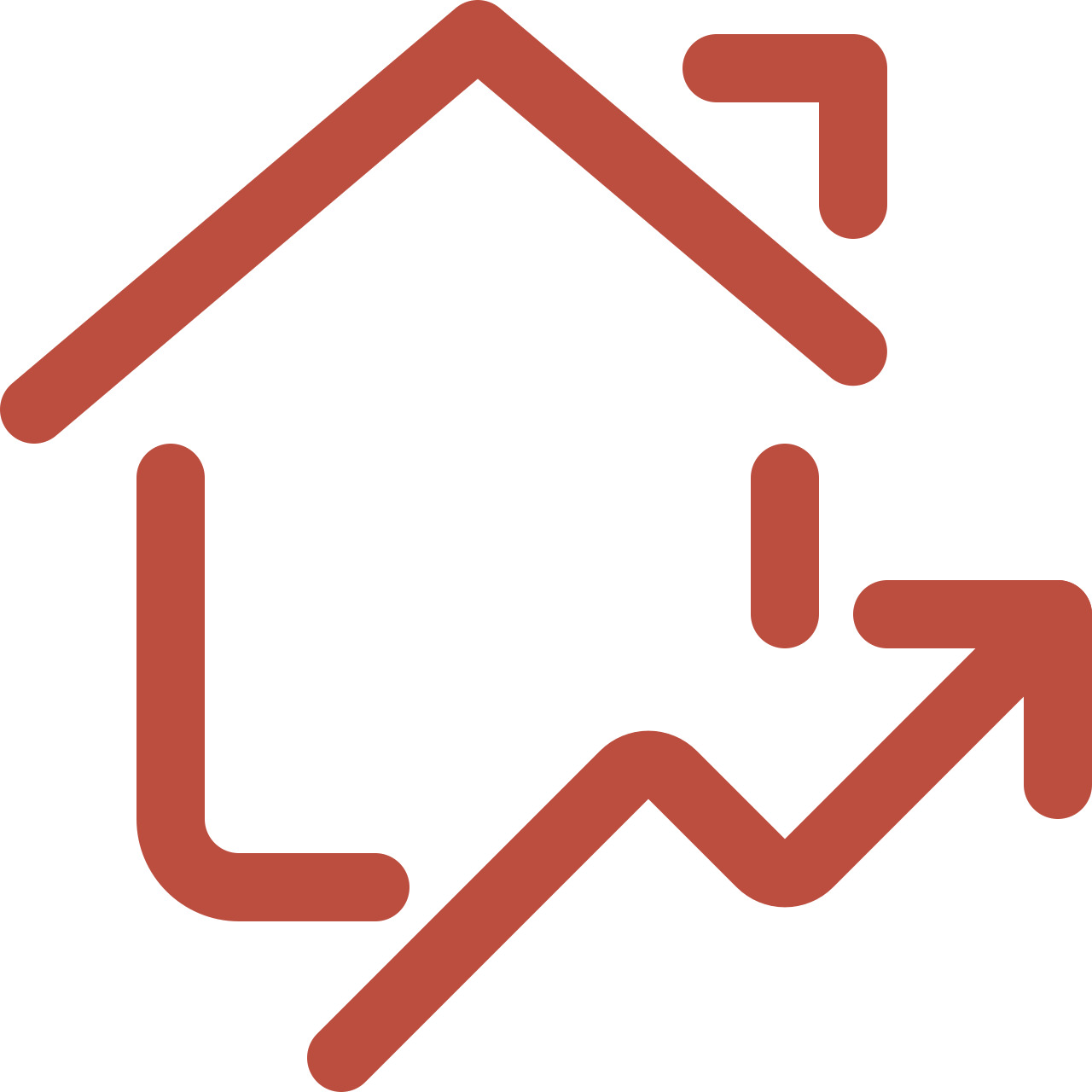 The Housing Market
Lots of townhomes, detached family houses, and highrise apartments.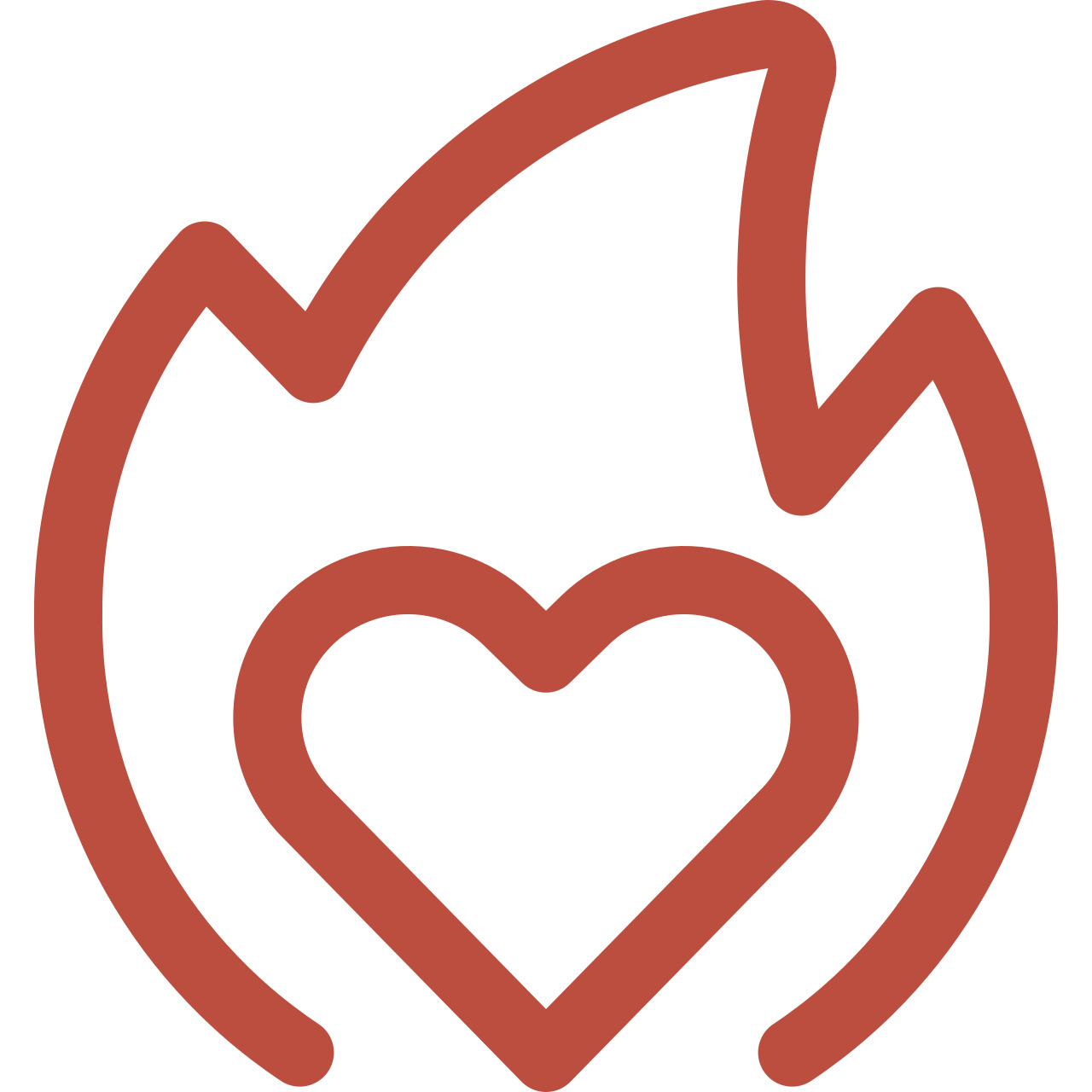 What You'll Love
Lots of public amenities, shopping, and great access to major highways.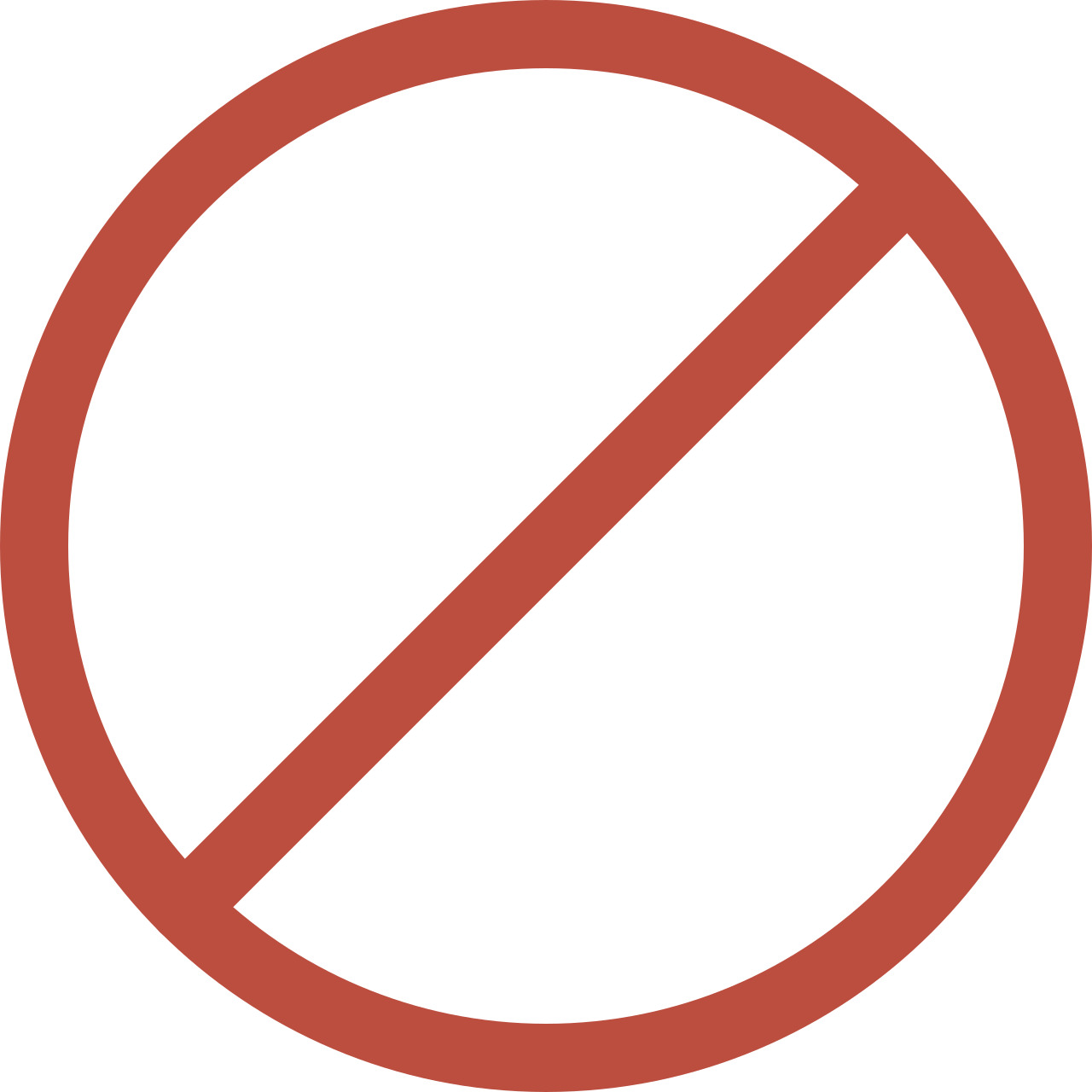 What Not To Expect
A bustling nightlife.

Those looking for a respite from the hustle of central Mississauga or those on the hunt for an affordable starter home should set their sights on the city's northwest. Meadowvale may be a bit removed from Toronto's downtown core, but proximity to a couple of major commuter highways and excellent public transportation infrastructure more than make up for that. Plus, Meadowvale's finely tuned layout makes running errands a breeze no matter what street you live on.
It's easy to confuse the modern neighbourhood of Meadowvale with the historic hamlet of Meadowvale Village. The two distinct places share more than just a familiar name. The communities are inextricably linked historically as well.
The birth of Meadowvale Village can be traced back to 1819 when it was first settled by Irish immigrants from New York. Named after the rolling meadows that lined the banks of the Credit River, only a few pieces of that first community remain.
The Meadowvale neighbourhood lies just west of the original Meadowvale Village and remained farmland until the developers moved in. Meadowvale was incorporated into the City of Mississauga in 1968, and Markborough Properties began transforming it into the Meadowvale we know today throughout the 1970s and '80s.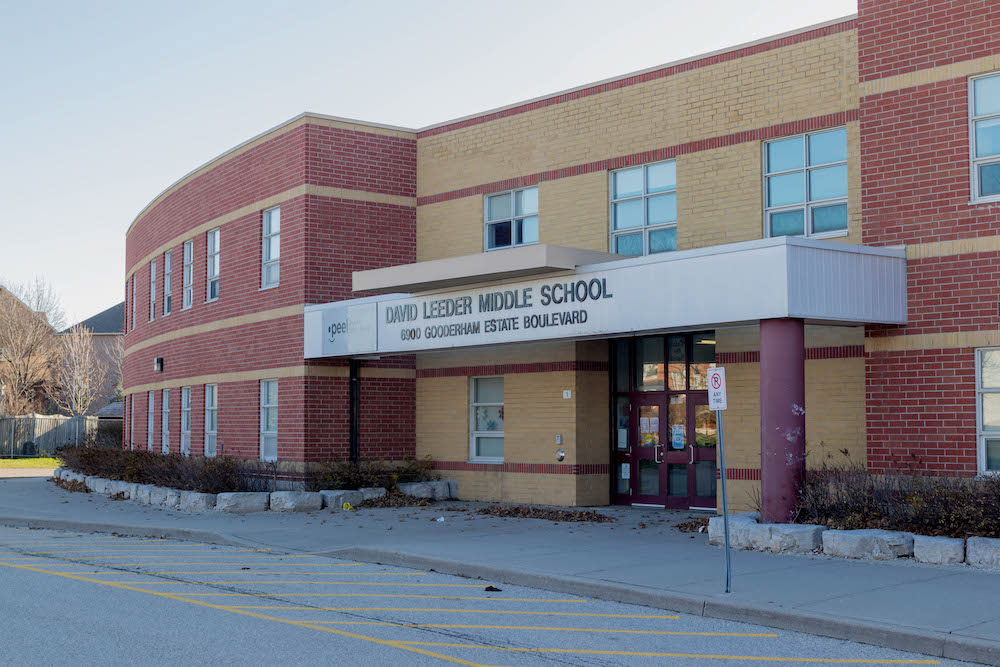 The borders of the Meadowvale neighbourhood run along Tenth Line to the east, Erin Mills Parkway to the west, Britannia Road to the south, and stops north about a minute's drive from Highway 401. It's a large area with an even larger population, boasting over 100,000 people as of 2009.
That makes the area one of the most densely populated communities in all of Mississauga. Thankfully the neighbourhood offers an abundance of housing options. Here you'll find a wide selection of townhouses, plenty of single-family, detached homes, and quite a few highrise apartment buildings.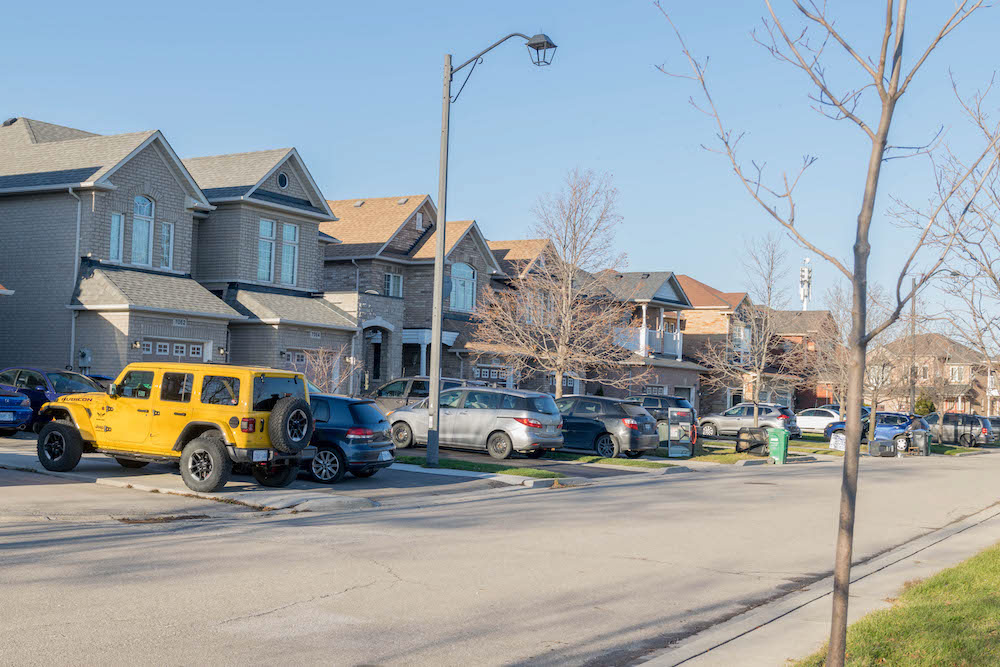 Things to Do in Meadowvale
Those who reside within the borders of the Meadowvale neighbourhood and those with postal codes reflecting an exterior address alike rely on the public amenities available at the Meadowvale Community Centre and Library. Just off Glen Erin Drive, the newly rebuilt facility features a fully functioning library that overlooks Lake Aquitaine as well as a state-of-the-art fitness facility and recreation space.
The Meadowvale Theatre is on the corner of Battleford and Montevideo Roads and hosts various performing arts and community events in its 395-seat auditorium. Meadowvale is also quite close to Streetsville, which provides locals with a steady stream of cultural events including live music all year long.
Convenient access to hundreds of essential and luxury brand-name stores is part of what makes the Meadowvale neighbourhood so desirable. The Meadowvale Town Centre is in the centre of the neighbourhood at Winston Churchill Boulevard and Aquitaine Avenue and includes a Canadian Tire, a dollar store, and a grocery store, in addition to a number of professional service shops.
The Meadowvale Business Park to the north is home to essential big box retailers including The Home Depot, Real Canadian Superstore, Best Buy, and more. And, if you're in for a more boutique experience, there's always the option to drive five minutes west along Burnhamthorpe Road to browse the boutique shops and artisan wares on offer in neighbouring Streetsville.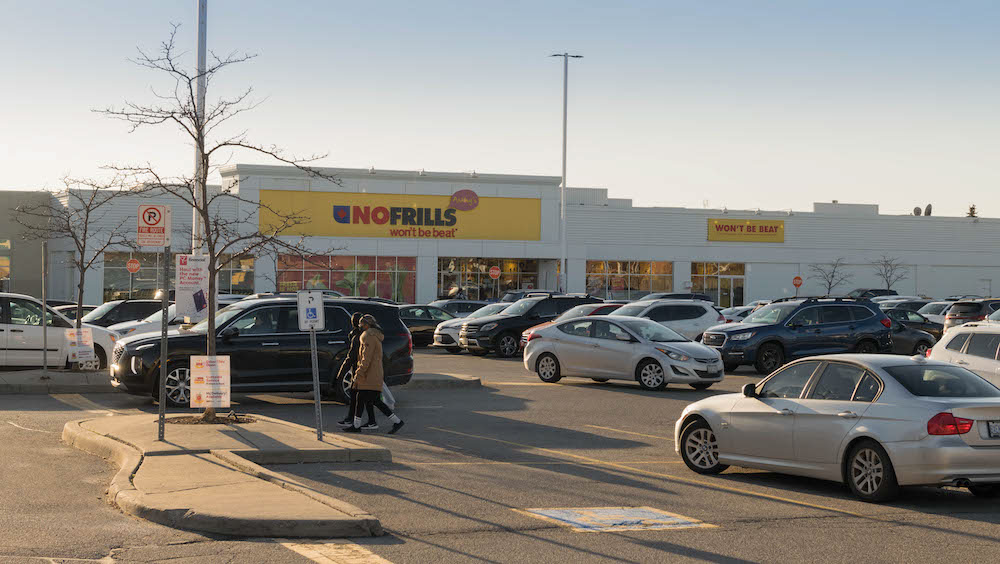 There are too many restaurants in this neighbourhood and its immediate surroundings to mention. The Meadowvale Town Centre has a McDonald's, a Tim Hortons, a KFC, as well as many culturally diverse kitchens.
The Meadowvale Business Park to the north offers even more fast food takeout choices in addition to a number of sit-down restaurants like Jack Astor's, Buffalo Wild Wings, and Moxies. As is the case with shopping, there's even more to explore with a short drive to neighbouring Streetsville.
The green space available to Meadowvale residents and visitors is one of its largest draws. Community members enjoy in-town access to not just one, but two man-made bodies of water.
Lake Aquitaine Park features a man-made stormwater management pond that's fed by run-off water. The park also contains two basketball nets, soccer fields, public washrooms, hiking or biking trails, as well as outdoor fitness equipment.
Lake Wabukayne is another man-made stormwater management pond that's equipped with walking trails, a playground, and serves as a great spot to explore an estimated 49 plant species and 16 animal species.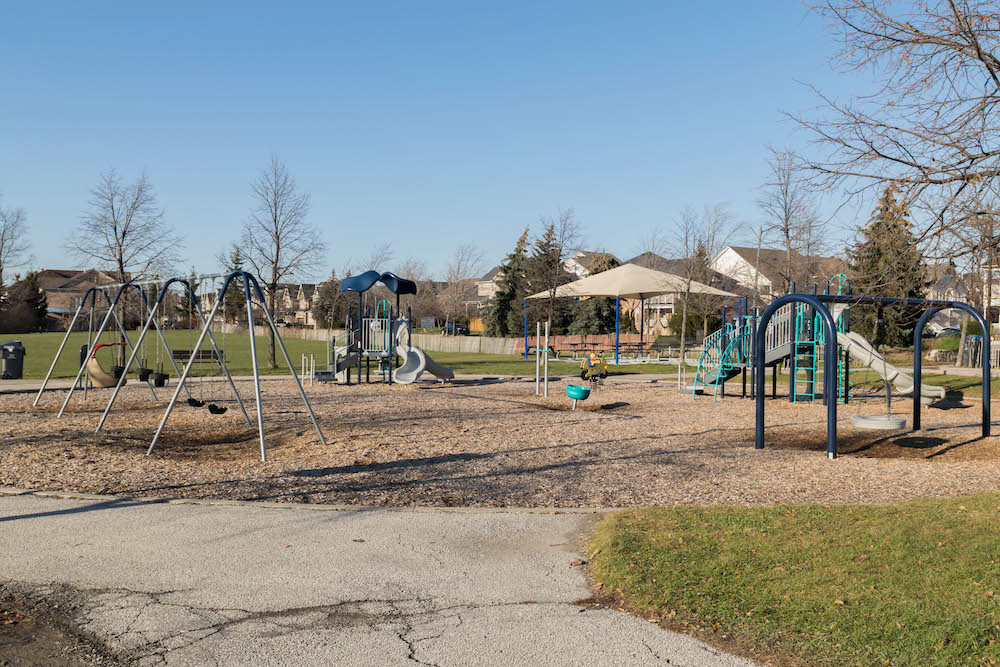 Meadowvale Community Centre is the go-to locale for locals looking to break a sweat. The freshly renovated facility is open until 11 p.m. and features a full fitness centre, a gymnasium, an indoor pool, an indoor walking track, a full-size basketball court, a covered pavilion, and more.
The wintertime is dominated by the nearby Meadowvale 4 Rinks facility as well. The modern arena features four skate pads and hosts a variety of public programs throughout the year including ice hockey, public skating, and skating classes.
Meadowvale is about as far north and as far west as Mississauga goes. The distance from Toronto's downtown core is eased by the neighbourhood's exemplary public transportation network and its proximity to a few major Toronto commuter highways.
The Meadowvale Bus Terminal shares a parking lot with the Meadowvale Town Centre and is the third largest in Mississauga. It offers a connection to local buses, the Islington subway station, and Square One. The community has its own GO train station too, offering rush hour train service along the Milton train line and bus service all day long.
Meadowvale is also bordered to the north by Highway 401 and close to Highway 407, granting motorists the ability to reach Toronto in under an hour.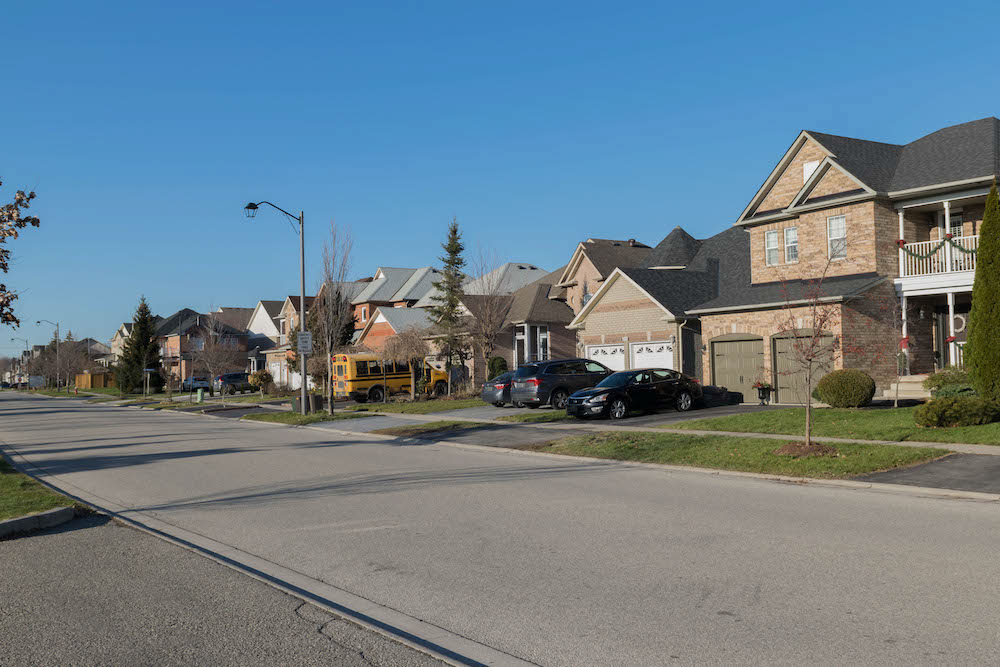 Quiet and relatively self-reliant, Meadowvale has served as an entry point for Mississauga homeowners for decades. This exceptionally well-designed neighbourhood boasts a lot of real estate variety, great publicly run amenities, and easy access to everyday essentials. Add to that great schools, two in-town lakes, and the Meadowvale GO Station and it's easy to understand the area's popularity.
Frequently Asked Questions
What is Meadowvale, Mississauga, known for?
Despite its lengthy history, Meadowvale, Mississauga, isn't known for much of anything. Residents aren't angry about that either. They chose this place to live because it's quiet, suburban, and relatively affordable when compared to the rest of Mississauga.
Why is it called Meadowvale?
Meadowvale Village played an important part in Mississauga's history, though it's not a part of this neighbourhood. The old village did inspire the name of this community though. The historic hamlet of Meadowvale Village was named after the meadows that ran along the Credit River at the time.