Lower Erin Mills, Mississauga Neighbourhood Guide: Ultimate Suburban Living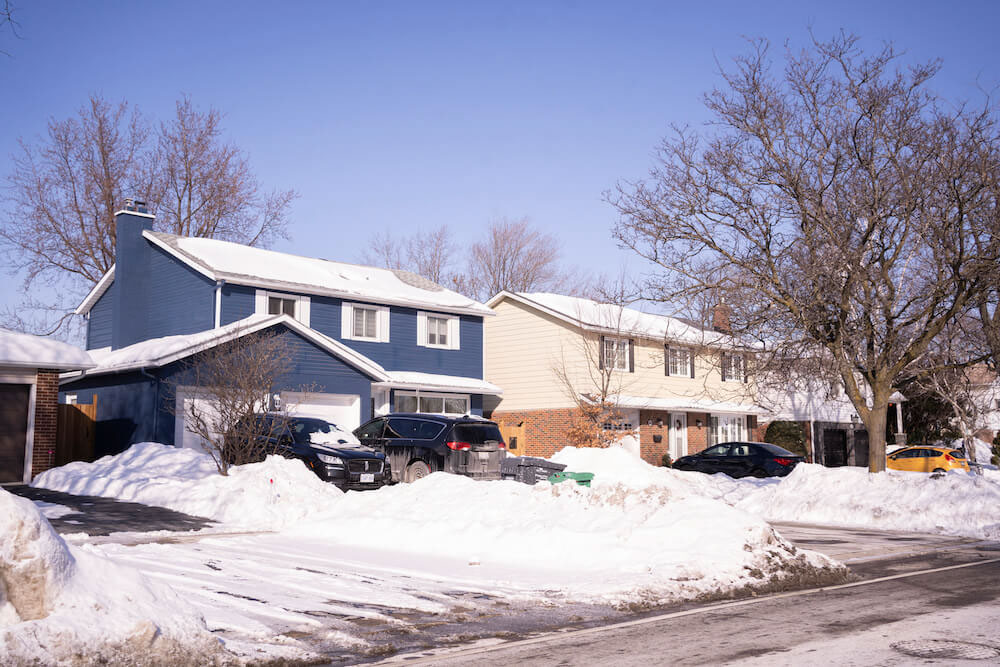 Image of Lower Erin Mills
Neighbourhood At a Glance: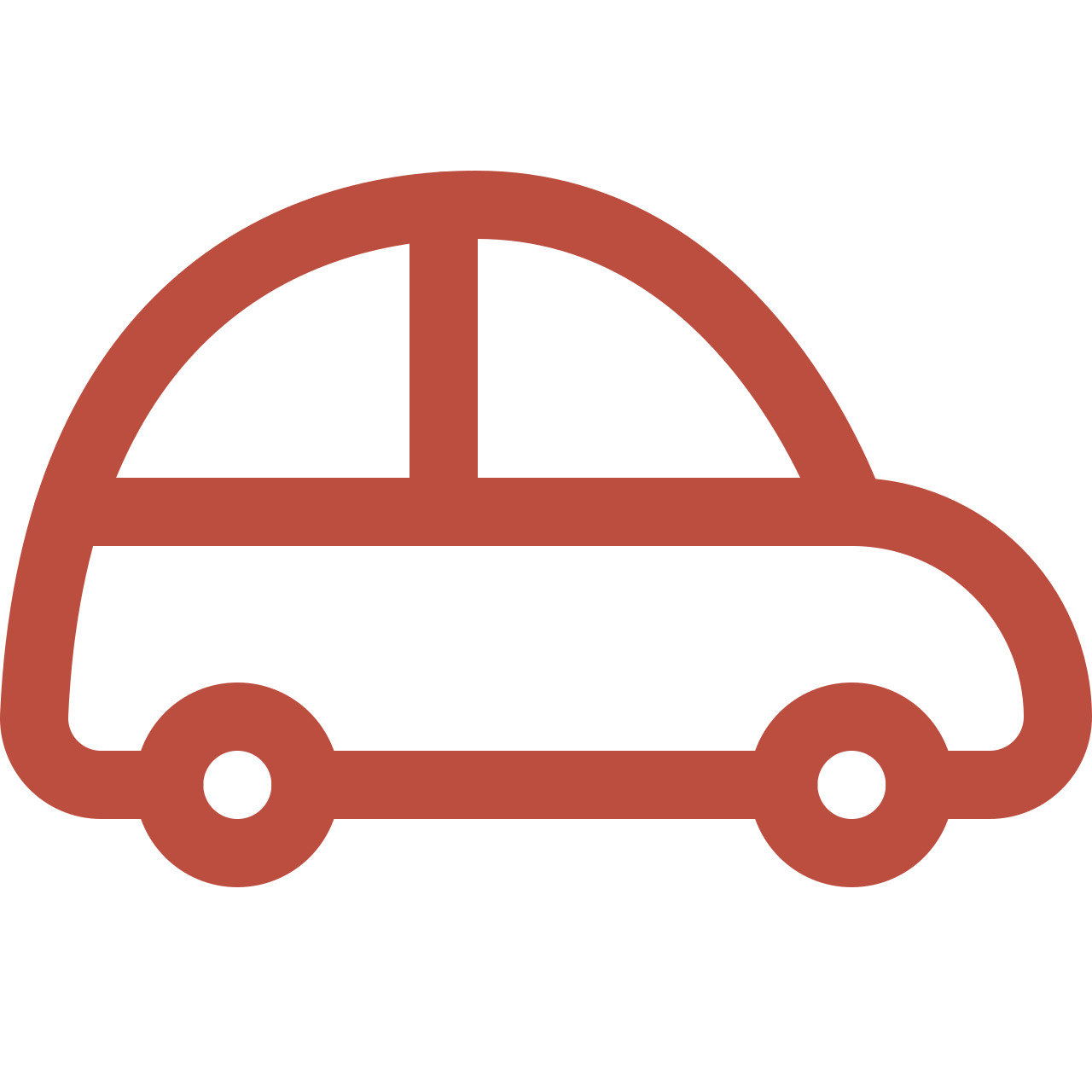 Average Commute Time
Union Station can be reached in 40 minutes by car and over an hour by public transit.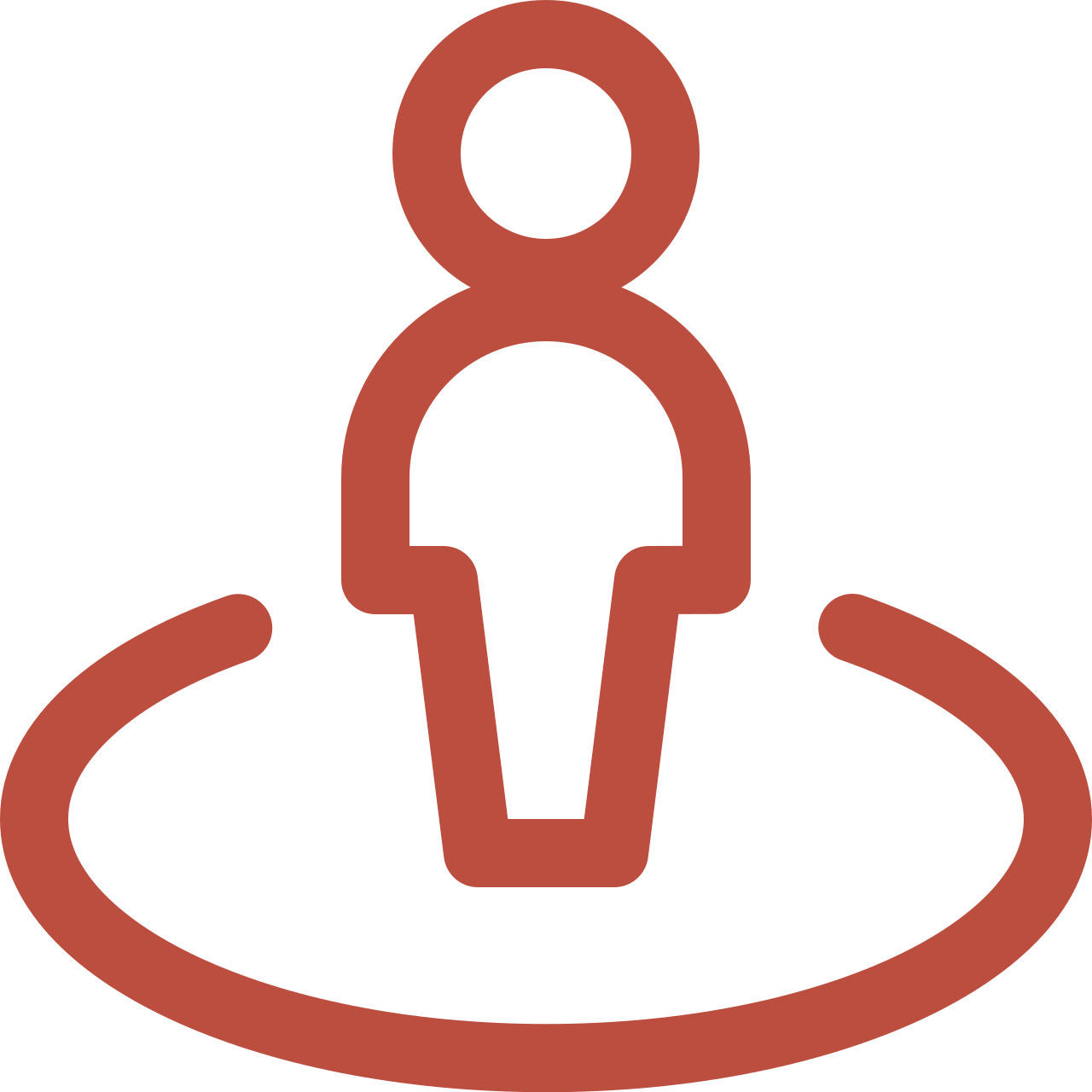 Lifestyle
Residential living close to a world-class shopping centre, schools, and parks.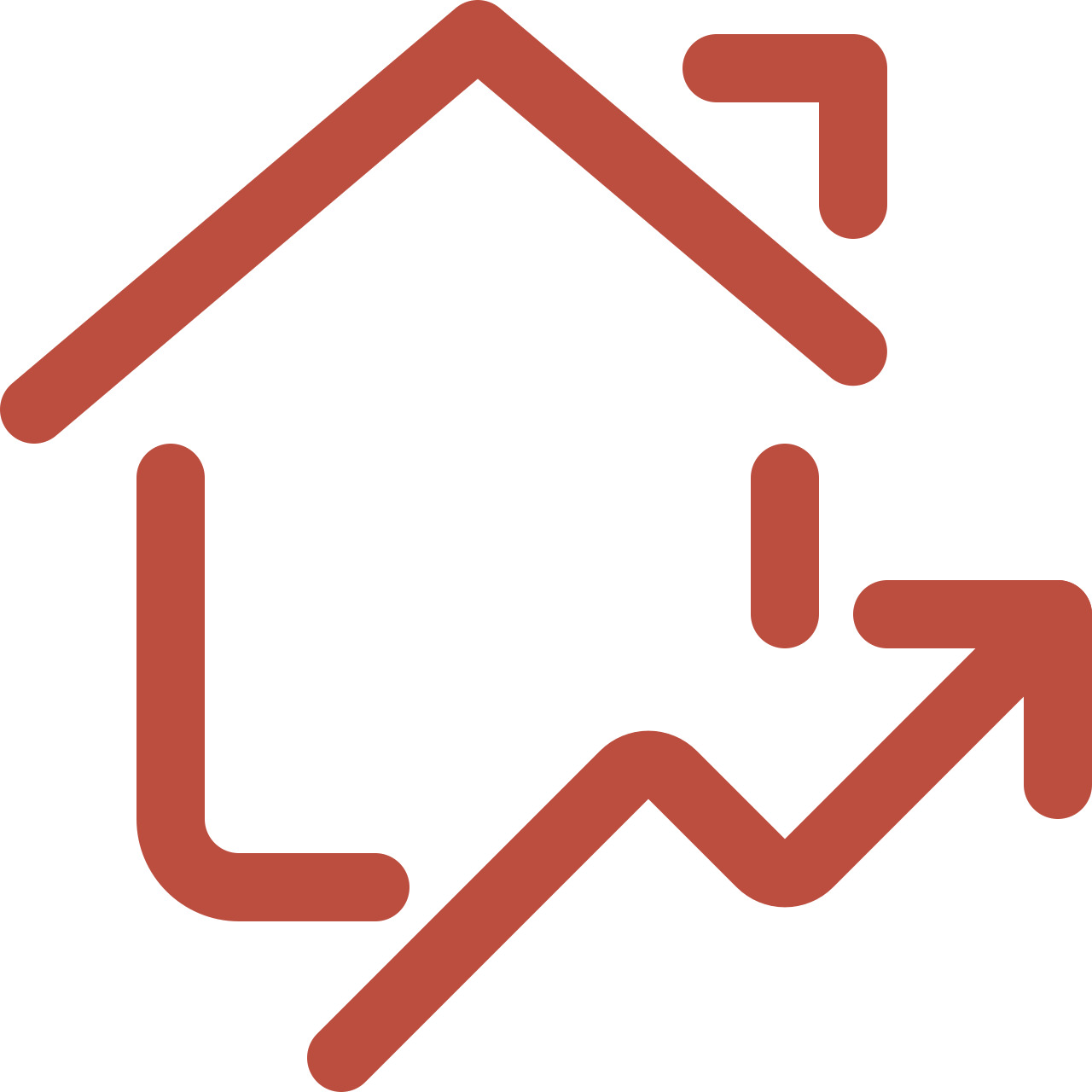 The Housing Market
There are condominiums, townhomes, and both semi-detached and detached houses.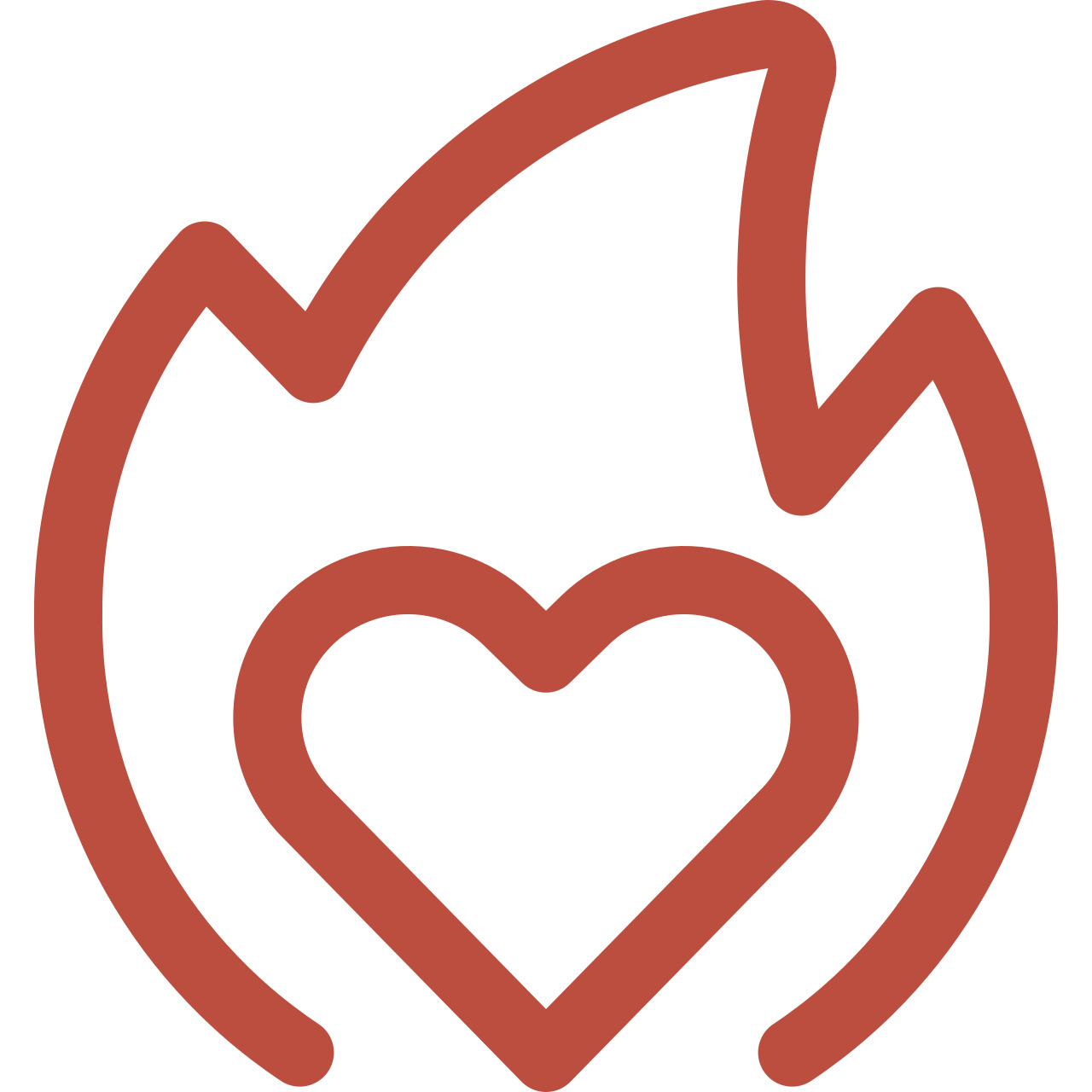 What You'll Love
A well-planned community within a short driving distance from downtown Toronto.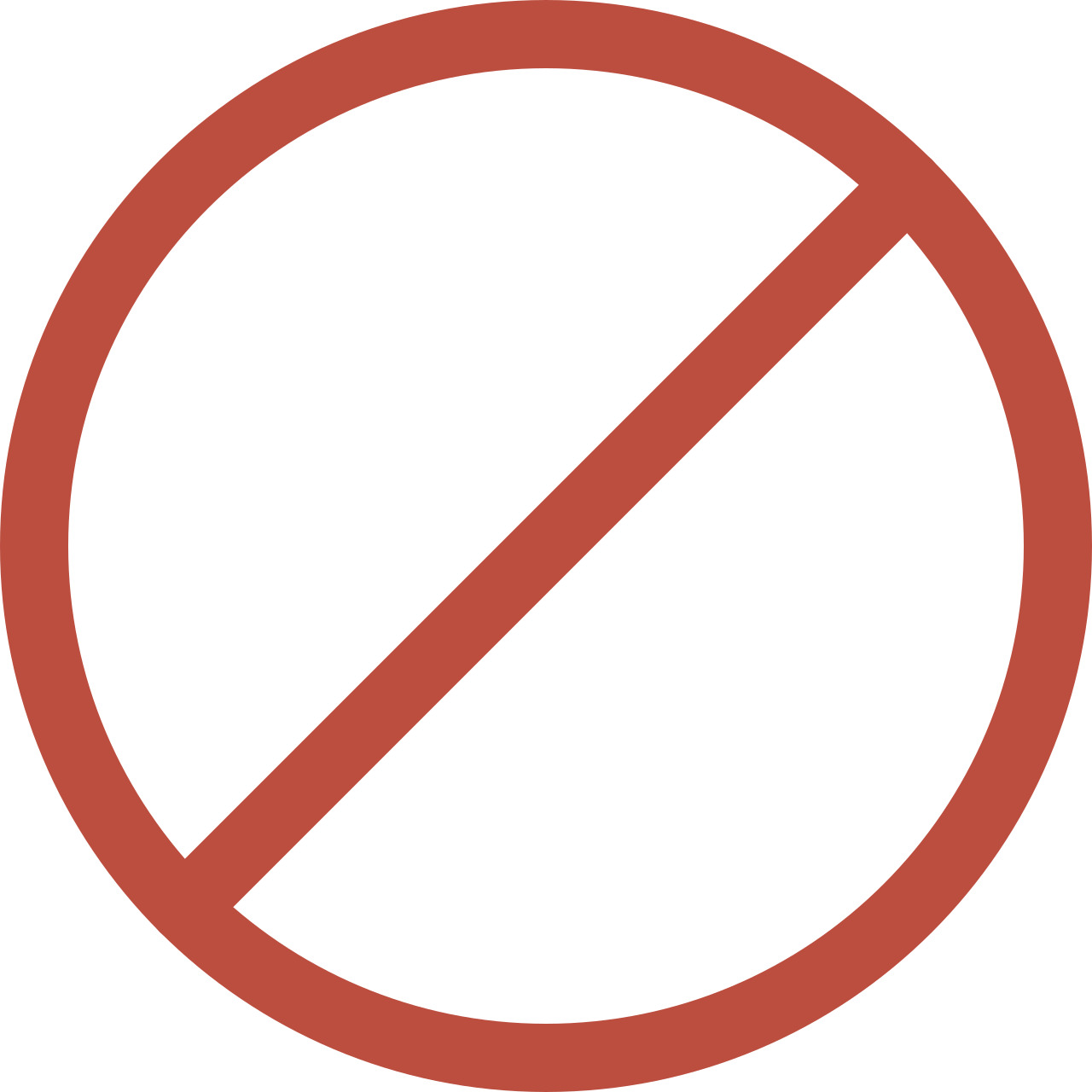 What Not To Expect
There isn't a historic downtown in this modern and newly constructed community.
This planned community has a wide range of housing options built after the 1970s. Erin Mills Town Centre is a massive shopping hub at the centre of the community with plenty of brand-name shops and other nationally recognized retailers. There are also many grocery stores, parks, and schools in Lower Erin Mills. The parks in this neighbourhood have excellent sports fields, play structures, and wooded areas for walking, running, and exploring. Additionally, Lower Erin Mills is only 40 minutes away from downtown Toronto by car and just over an hour by public transit.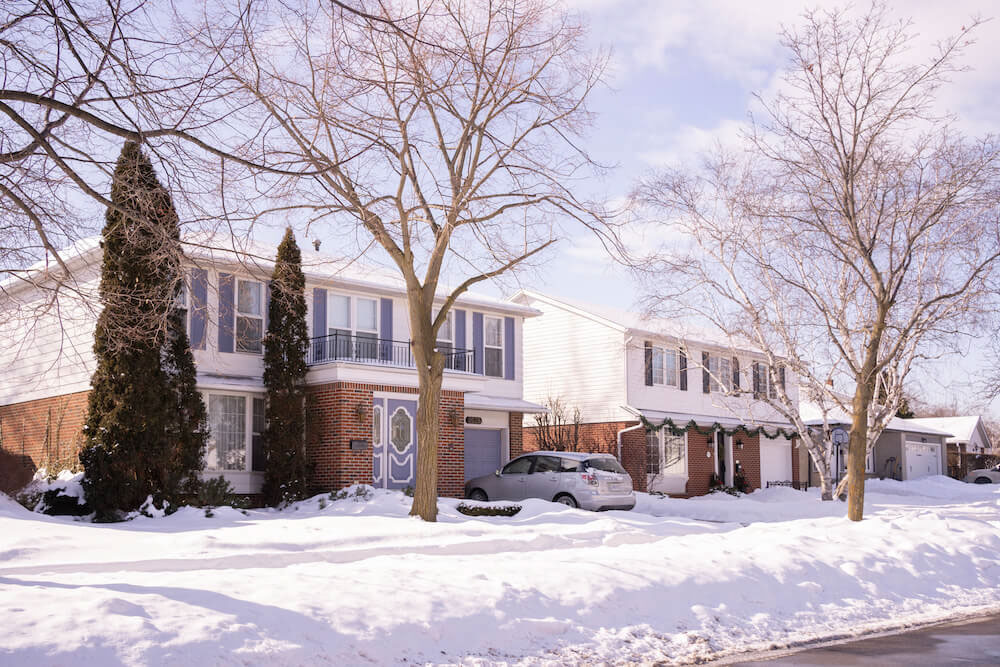 The city of Mississauga was included in Toronto's original township, formed in 1805. The township consisted of 34,398 hectares of land purchased from the Mississaugas of the Credit under Treaty 14. Lower Erin Mills was a later development on the west side of Mississauga, only beginning to develop after the 1970s. Until that time the area was farmland owned by E.P. Taylor's Don Mills Development Corporation. Cadillac Fairview, a Canadian real estate investment company, purchased the land from E.P. Taylor's company in 1968 and proceeded to develop the area. Like Don Mills, Lower Erin Mills was designed as a planned community with neighbourhoods connected by trails and parks.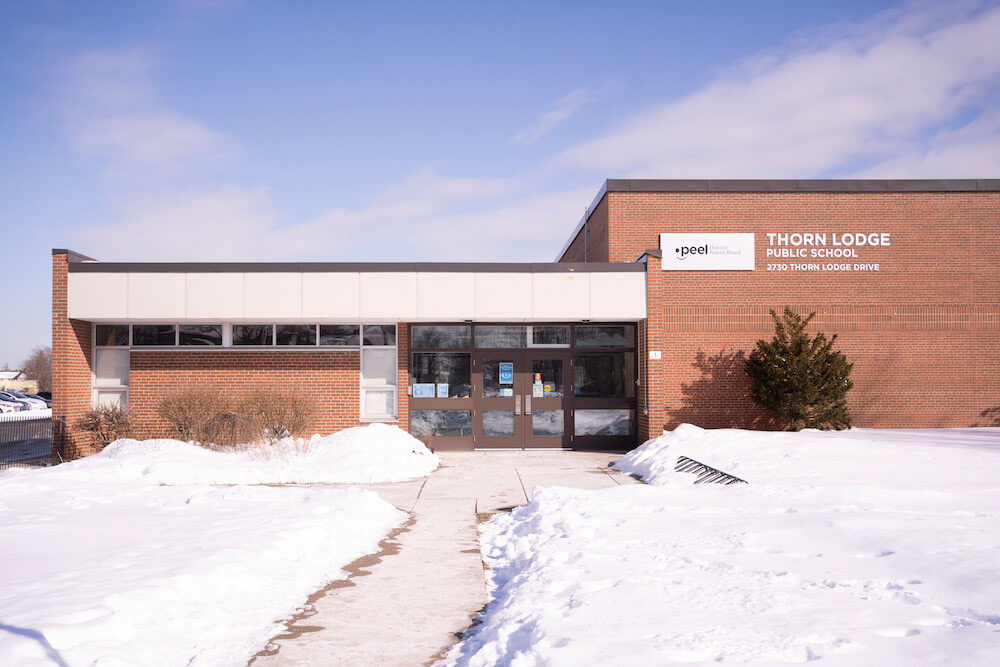 This community has row houses, duplexes, condominiums, apartments, and both semi-detached and detached homes. Among the detached homes, there are a few sidesplit and backsplit houses such as those on Council Ring Road. Most of the homes have brick or stone siding, and some have a combination of the two. These houses have small front lawns and it's common to see a young tree by the road. Many houses have a small front patio with steps leading to the driveway and pillars outside the doorway. There is a mixture of architectural styles among the neighbourhoods, but most stick to Craftsman, colonial, and Georgian inspirations.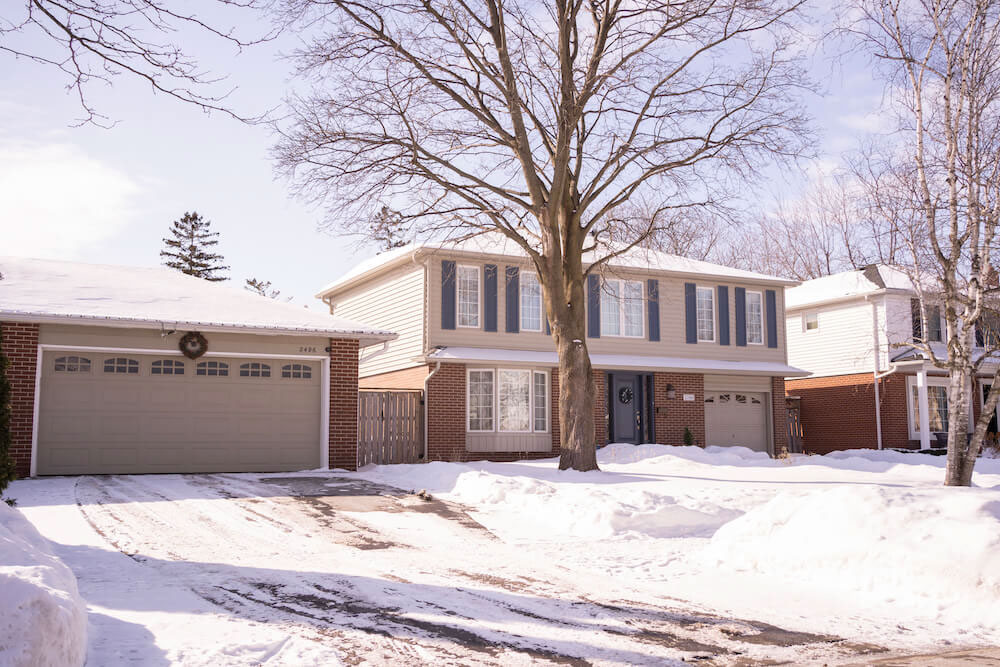 Things to Do in Lower Erin Mills
The City of Mississauga has festivals almost every month for the people of Lower Erin Mills to enjoy. One of these is Arts on the Credit, held every April. The show highlights the work of Southern Ontario artists, including ceramics, glass, wood, jewelry, textiles, photography, and paintings in oils, acrylics, and mixed media. Lower Erin Mills has a weekly farmers market held on Eglinton Avenue West at Erin Mills Parkway. This is where you can find local produce and speak with vendors about their products and practices. One of the closest heritage buildings to Lower Erin Mills is Leslie Log House on Mississauga Road. The house is made of cedarwood and represents the lifestyle of Mississauga's pioneer settlers.
The centrally located Erin Mills Town Centre is where you can satisfy all of your shopping needs. This mall has a Hudson's Bay, HomeSense, Indigo, Northern Reflections, Bluenotes, H&M, Gap, and a Canada Post. To the southwest of the mall, you will find a grocery store called Nations Fresh Foods and a RONA. This shopping centre also has a Loblaws and branches for all of Canada's major banks. If Erin Mills Town Centre is far from where you live you can do your grocery shopping at the Sobeys on Tenth Line West. This shopping area also has a Shoppers Drug Mart and GTA Kitchen, a kitchen furniture store.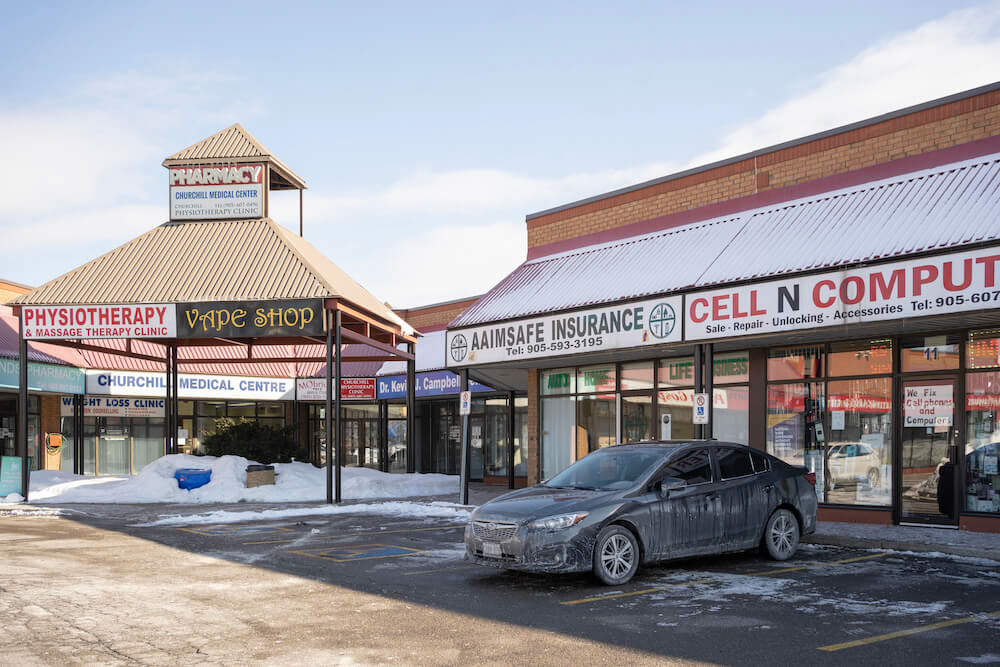 There are many places to eat at or close to Erin Mills Town Centre. Many of these restaurants are near the grocery shops on Eglinton Avenue West and Winston Churchill Boulevard. Some eateries are chain restaurants such as Swiss Chalet, Boston Pizza, Sunset Grill, and McDonald's. Alternatively, there are a few independent restaurants in this area such as Axia Restaurant. Axia incorporates dishes from Japanese, Chinese, Korean, and Southeast Asian cuisines in a lively, marketplace setting. Near Sobeys, on Tenth Line, you can find Sizzlo'z Flame Grilled Chicken, a Portuguese restaurant serving marinated chicken with peri sauce.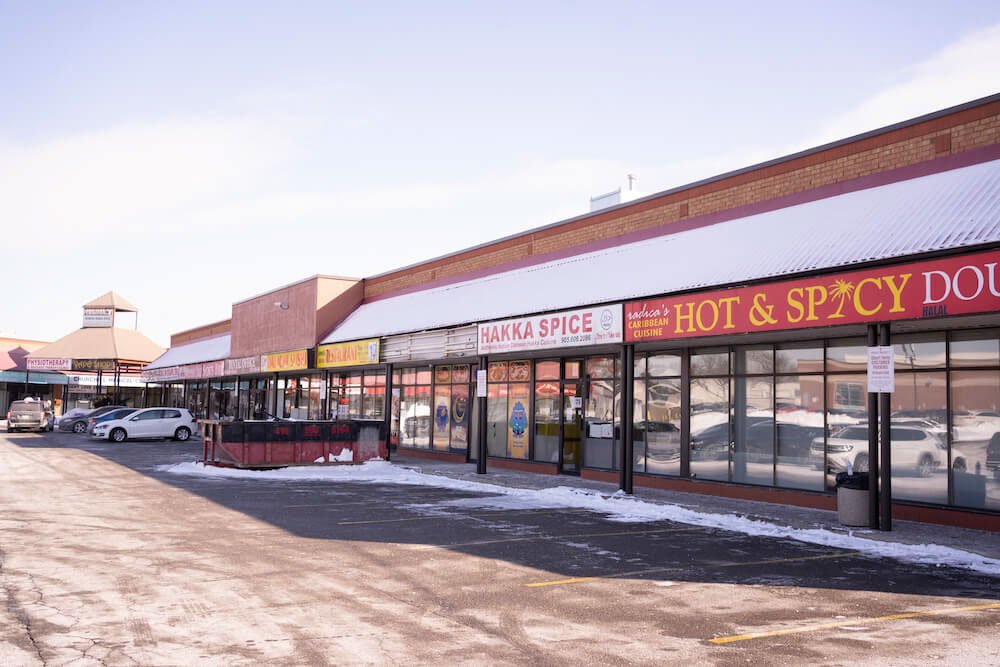 This neighbourhood has many community parks and is close to more natural areas along the Credit River. Starting from the northeast you can find Churchill Meadows Community Common beside Stephen Lewis Secondary School. This park has several soccer fields, a playground, a splash pad, a basketball court, and a running track. There are also four tennis courts as well as a skate park near Thomas Street. Another park with long trails and forest is Pine Tree Hill Park. This is an expansive area with winding trails perfect for hikes, runs, or walks with friends, family, or your dog.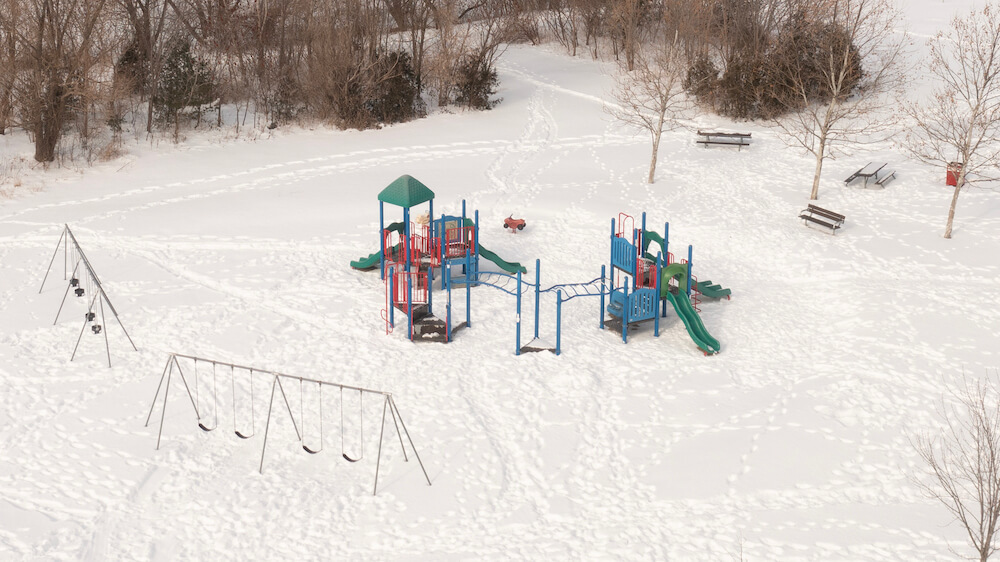 There are many community recreational facilities in Lower Erin Mills as well as private gyms and fitness centres. One of the public venues is Erin Meadows Community Centre where you can swim, work out at the fitness centre, or take an aerobics class. This centre also has a library for students and avid readers. Erin Mills Soccer Club is where people of all ages practise on two indoor soccer fields. Similarly, Erin Mills Tennis Club has programs for people of all ages and levels of experience. Some of the private gyms in Lower Erin Mills include GoodLife inside Erin Mills Town Centre and Anytime Fitness near Thomas Street and Tenth Line West.
The 40-minute trip to downtown Toronto from Lower Erin Mills starts by driving southwest on Winston Churchill Boulevard. After around 10 minutes you will merge onto Queen Elizabeth Way and follow that highway for about 20 minutes. Queen Elizabeth Way eventually changes into the Gardiner Expressway, which you follow for about 10 minutes before exiting and going northward into downtown Toronto. To arrive by public transit you can take a bus to Dixie Station and transfer to another bus heading toward Yorkdale Mall, from where you can ride the subway into downtown Toronto.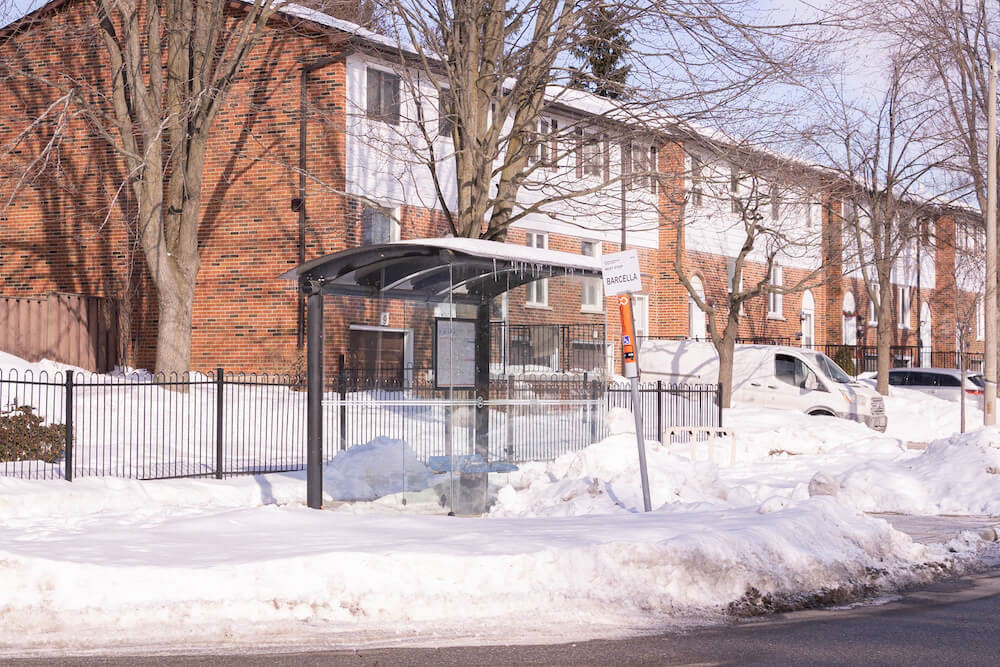 A Modern Community Beside Credit River
People living in Lower Erin Mills enjoy some of Mississauga's newest sports facilities and shopping centres. This planned neighbourhood is filled with schools, parks, and grocery stores, making it a great place to raise a family. The parks either have excellent sports fields and play structures or are forested with extensive trail networks. Erin Mills Town Centre is a world-class shopping destination with luxury stores as well as places to buy everyday staples. The neighbourhood also enjoys a farmer's market and all of Mississauga's yearly festivals. Lower Erin Mills is a 40-minute drive to downtown Toronto, making it a great choice for commuters.
Frequently Asked Questions
What is Lower Erin Mills, Mississauga, known for?
This community has a major shopping mall at its centre called Erin Mills Town Centre.
Why is it called Lower Erin Mills?
The first part of the name pays homage to the neighbouring community, Erindale. The second part is a reference to the many mills that once operated on the Credit River on the east side of the community.