Erindale, Mississauga Neighbourhood Guide: The Green Suburb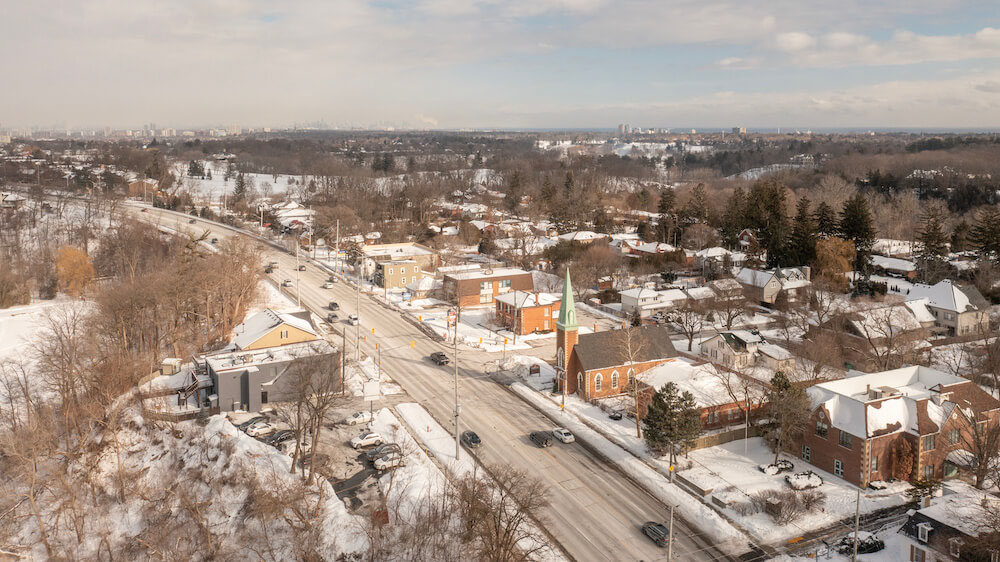 Neighbourhood At a Glance: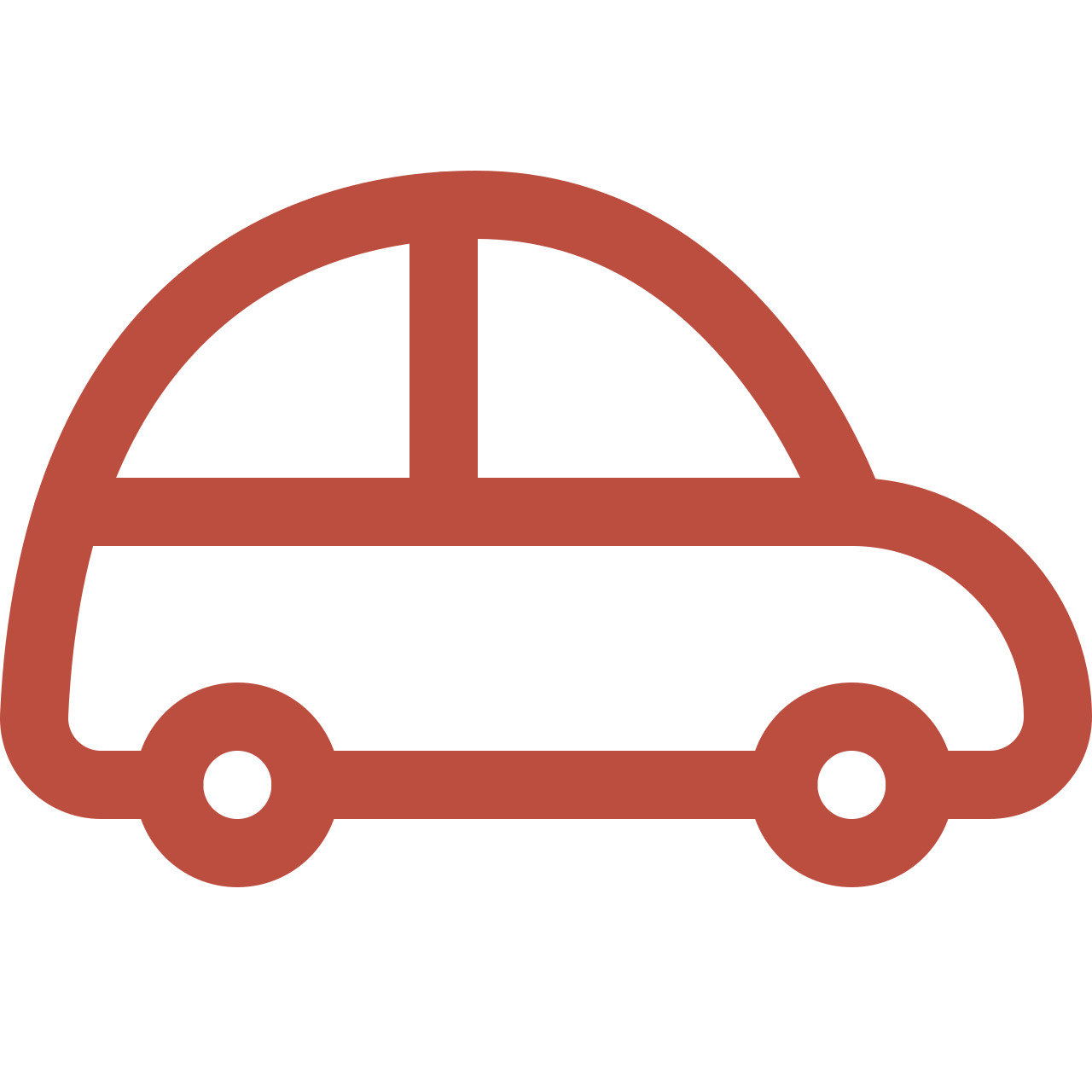 Average Commute Time
Union Station can be reached in 50 minutes by car and over an hour by public transit.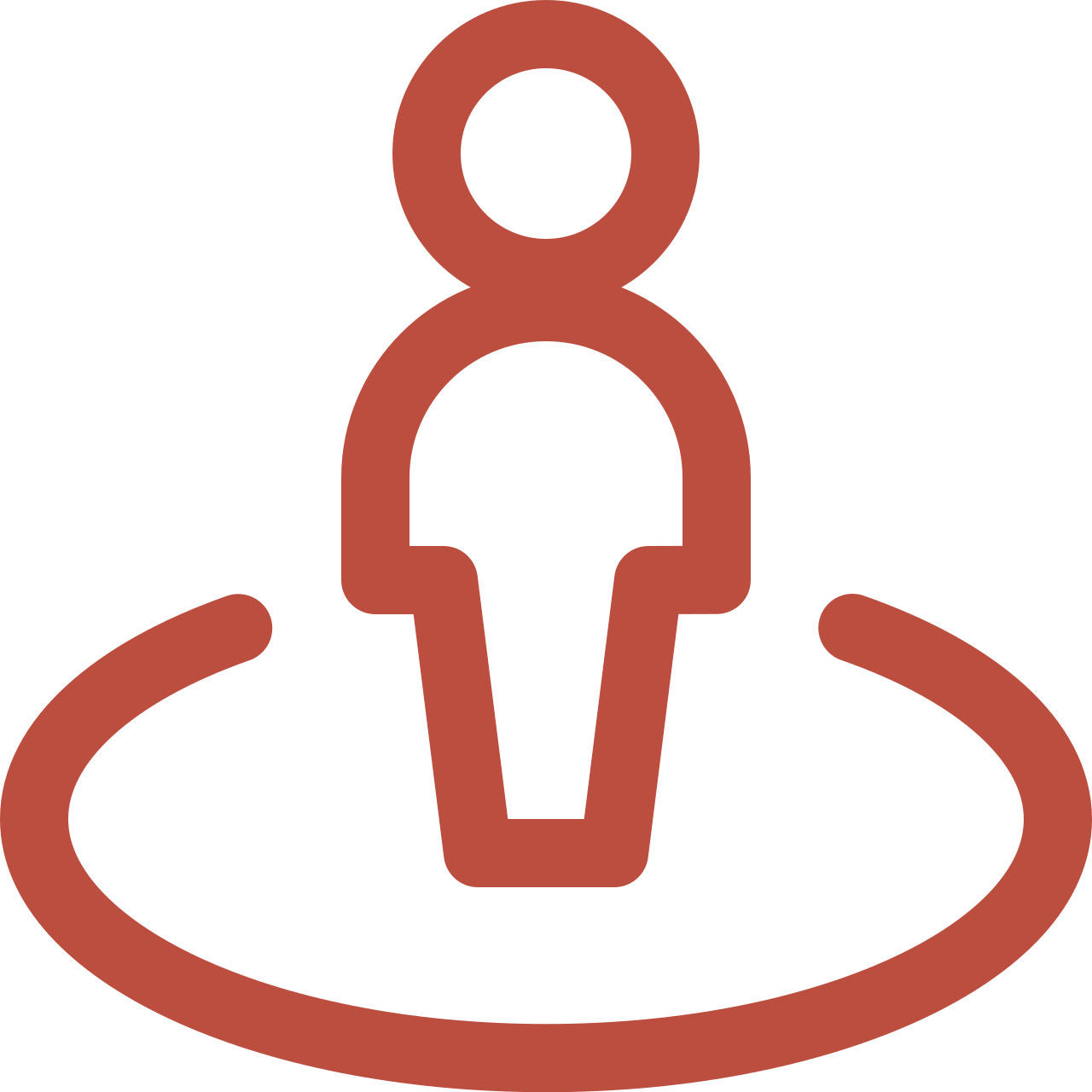 Lifestyle
Suburban living close to grocery stores and lush, natural parks with trails.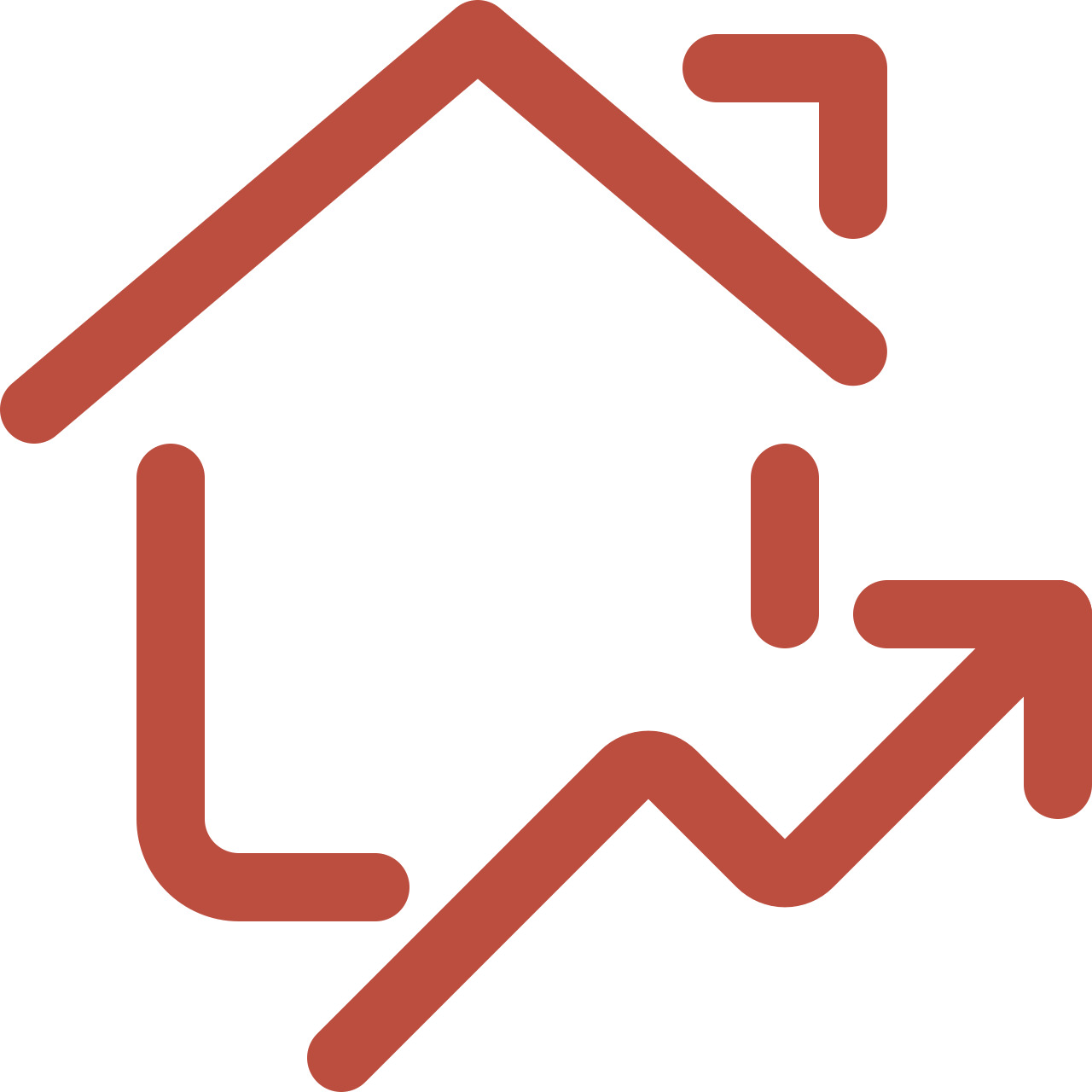 The Housing Market
Everything under the sun from row houses to estate-like, detached homes.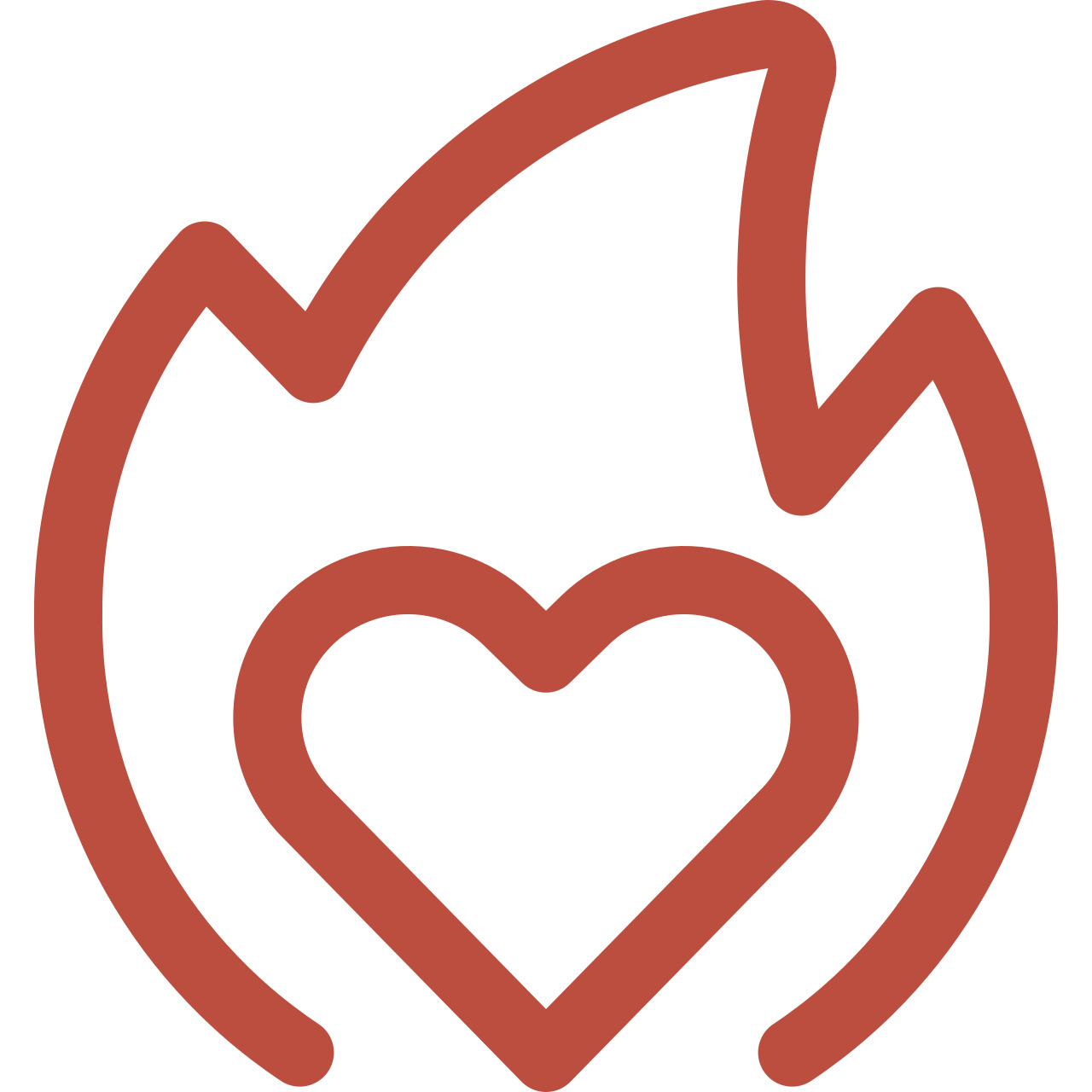 What You'll Love
There are stunning natural areas in this neighbourhood beside the Credit River.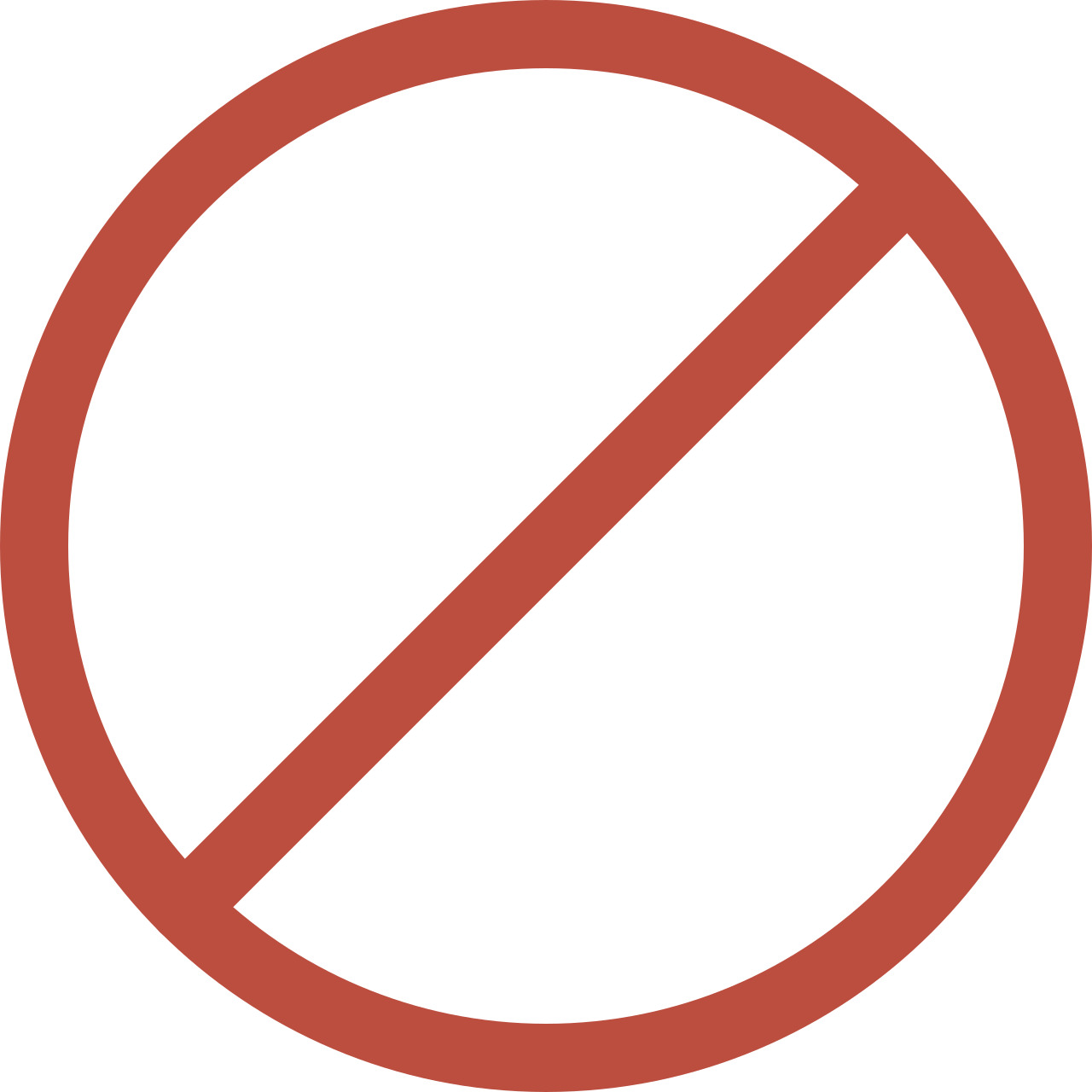 What Not To Expect
There aren't many places to experience high-end shopping in this community.

There's not much missing in this serene neighbourhood. There are plenty of grocery stores within a short drive that are near restaurants featuring an array of culinary traditions. Erindale offers a range of housing options, from bungalows and row houses to detached homes and mansions with stunning architecture. There are many sports facilities in the area, as well as golf courses with tranquil greens. Erindale hosts exciting community events and enjoys the many festivals held in Mississauga every year. This neighbourhood is also just a 50-minute drive to downtown Toronto, making it a convenient place to live for commuters.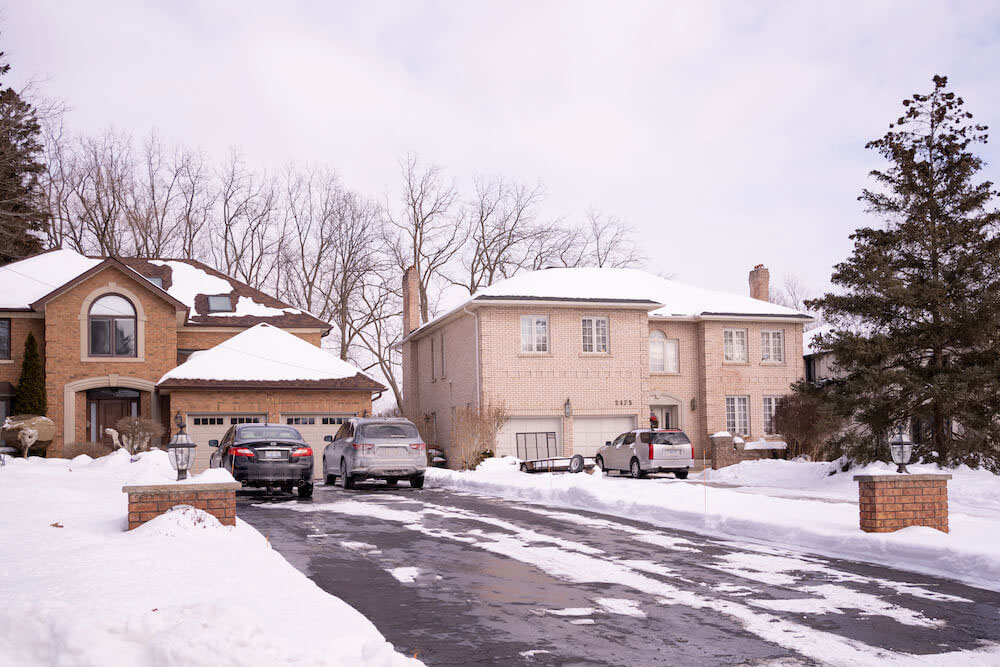 The British Crown acquired the land consisting of present-day Mississaugua from Indigenous Peoples of the Ojibwa band in the early 19th century through treaty agreements. This incorporated land from either side of the Credit River into Toronto Township. The area today known as Erindale was first settled by Europeans such as Thomas Racey. A land speculator, Racey bought the centre block of land around the crossroads of Dundas Street and Mississauga Road. Racey was unable to make his payments and his land was auctioned off to other settlers. This area was an important crossroads for those travelling between Hamilton and Toronto, once having popular hotels and general stores.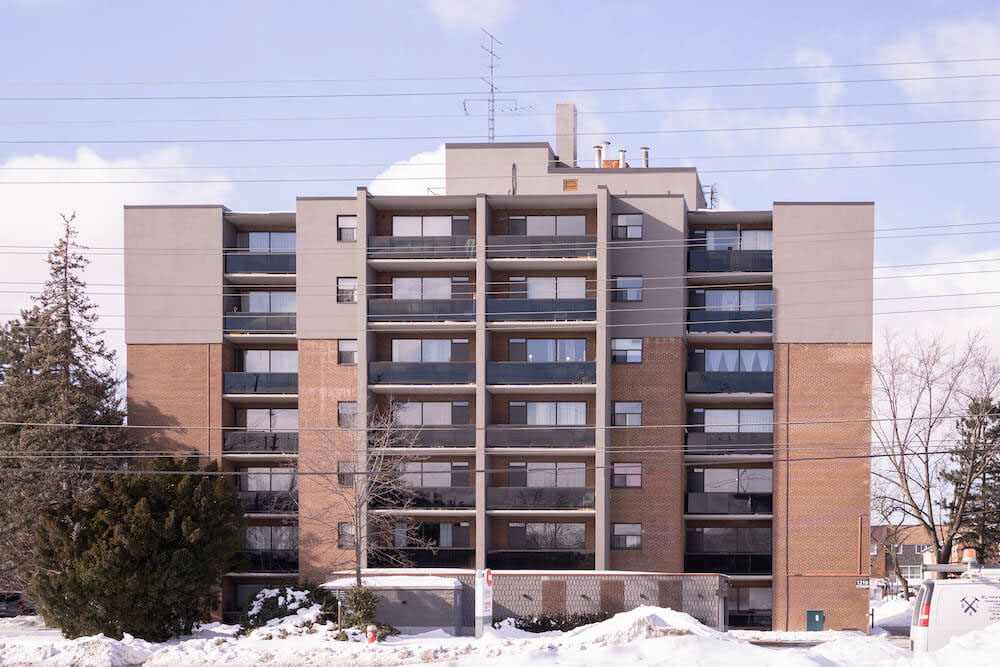 This neighbourhood has a mix of historic, estate-like homes on large lots and more modest detached homes on smaller lots. There are also row houses, bungalows, and split-level houses. The larger homes feature Tudor- and Georgian-style architecture, the latter of which is characterized by brick walls and symmetrical forms. It's common to see a large tree on the lawns of these houses and to find double-garage doors. An interesting heritage building with notable architectural styling is the Old Erindale Public School. This school features early 20th- century Colonial-Revival architecture with a raised portico at the front entrance and pilaster-framed windows.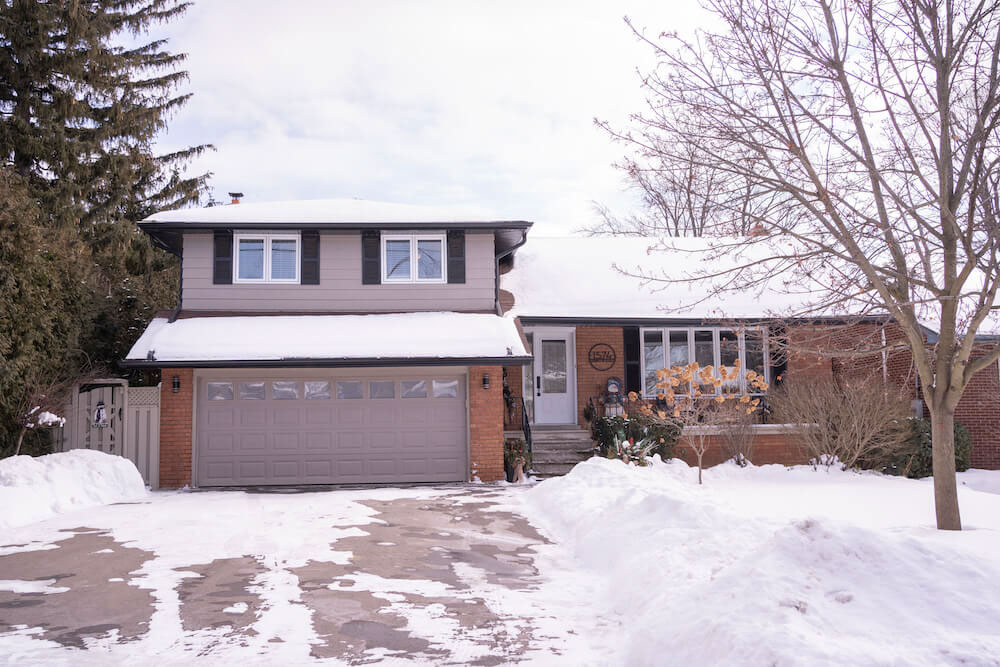 People living in Erindale enjoy Mississauga's many events, such as the Toronto Biennial of Art. Every two years local, national, and international artists contribute to free exhibitions, performances, and learning opportunities for the community. Other educational opportunities during this event include in-person and online public programs, storytelling sessions with informal conversations, and school programs. In addition to the Toronto Biennial of Art, Erindale has a yearly Fall Festival in its community hall. This is an educational event for fall gardeners featuring live music, catered food, and informational talks about public gardening plans.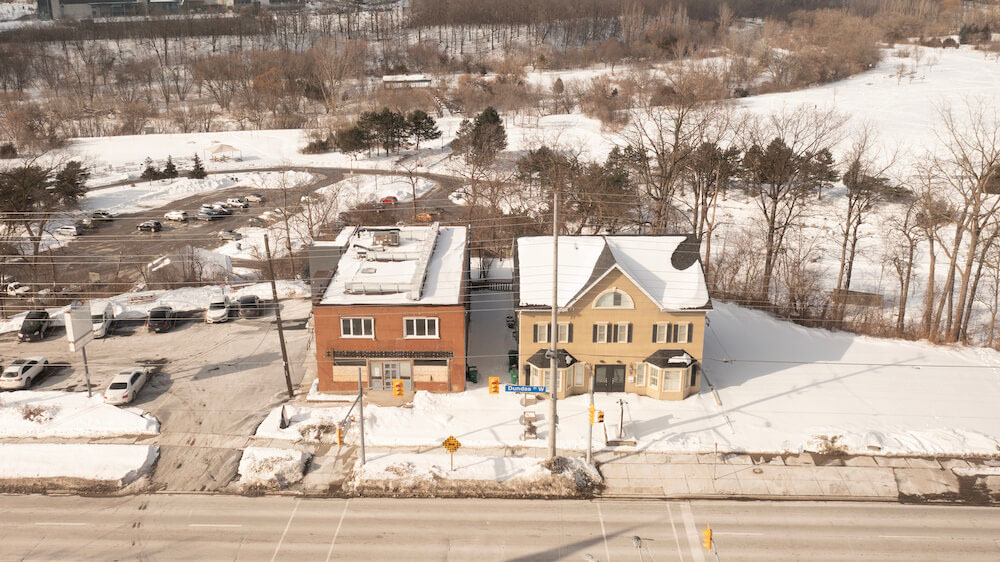 One of the larger shopping malls in Erindale is Sheridan Centre. This is where you can shop for groceries at Metro and pick up other essential health items at Shoppers Drug Mart. The mall also has clothing, jewelry, and shoe stores, as well as some cellphone company outlets. Another large mall is at the intersection of Dundas Street West and Erindale Station Road. It has a FreshCo, Giant Tiger, Winners, Dollarama, and a shoe store called Elite Foot Care. Golden Square Centre is in the northeast part of Erindale and has BYT Health Centre, a health-and-beauty shop and a hobby store called Otabase.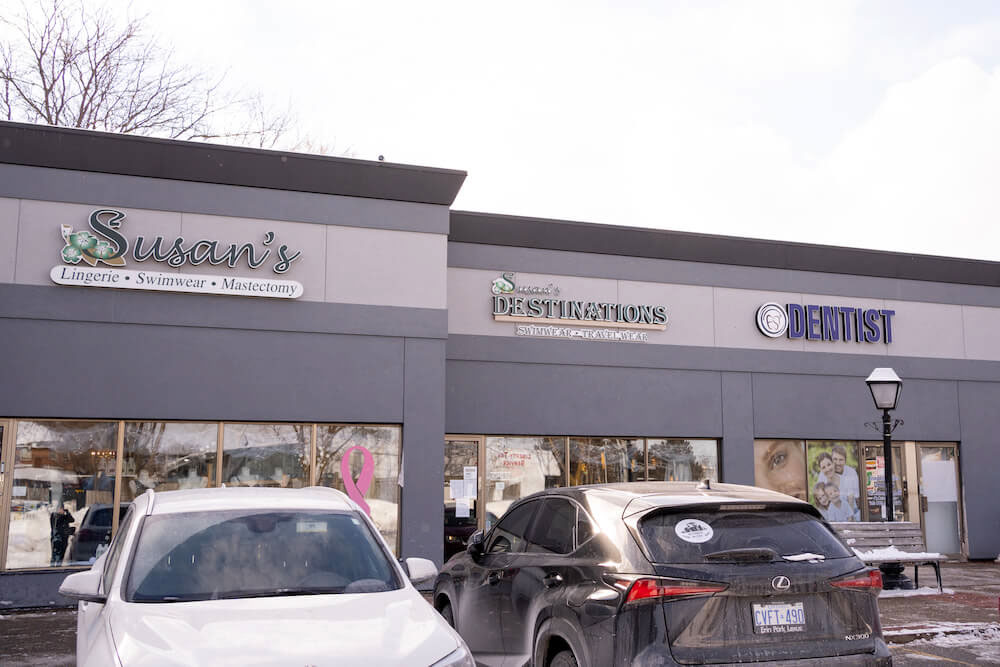 There are a few restaurants at the mall near the intersection of Dundas Street West and Erindale Station Road. Katsuya is an Asian-fusion restaurant whose signature dish is fried, breaded pork with sides of rice and pickled vegetables. Further up Dundas Street, you will find SultanXpress offering Persian/Mediterranean cuisine. This is where you can order kebab and salad at a great price. Across the street, you'll find the humble John Anderson Charcoal Broil Hamburgers serving burgers, hot dogs, grilled salmon, and chili with fries. John Anderson's is next to Song's Kitchen, a Chinese restaurant great for takeout and dine-in meals.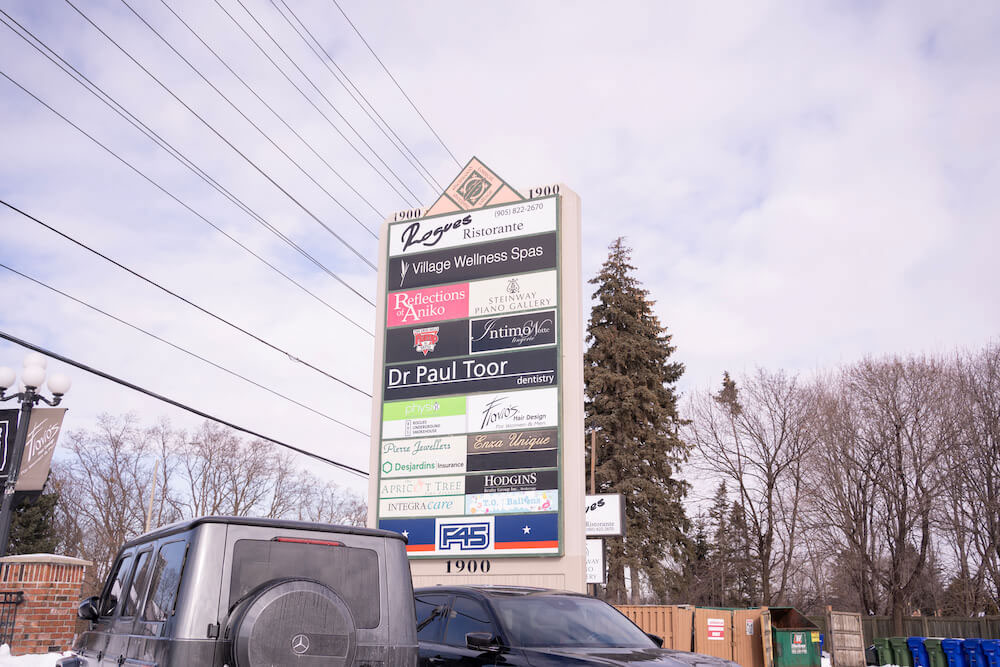 Erindale Park is a large, wooded area in the centre of the neighbourhood. This is a spacious park with trails that cross over the Credit River by way of a large red bridge. The 90-hectare park has a playground, picnic area, grills for cooking, and a toboggan hill. The trails in Erindale Park extend from Dundas Street West northward to Highway 403, so you can spend the whole day on a hike or cycling from one end to the other. If hiking isn't for you, try Huron Park further east on Dundas Street West. This park has several soccer fields, beach volleyball courts, basketball courts, and a skate park.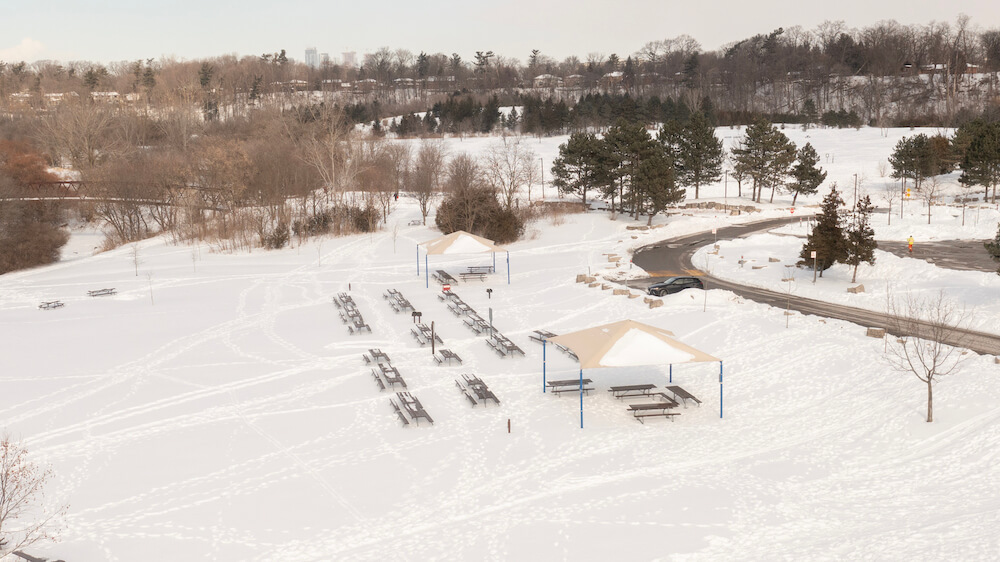 There are many golf courses in this lush, green neighbourhood. Credit Valley Golf and Country Club is a private, 18-hole golf course with breathtaking scenery. Its challenging land is appropriate for golfers of all experience levels. The club also has a fitness centre, a swimming pool, and a banquet room for hosting weddings and other special events. Huron Park Recreation Centre is a public facility with an ice rink that hosts skating, hockey, lacrosse, and ball-hockey organizations. This centre is close to the Credit Valley Lawn Tennis Club, which has eight outdoor courts. Erindale also has a few gyms such as Planet Fitness, Hawkestone Fitness, and Athletic Leaders.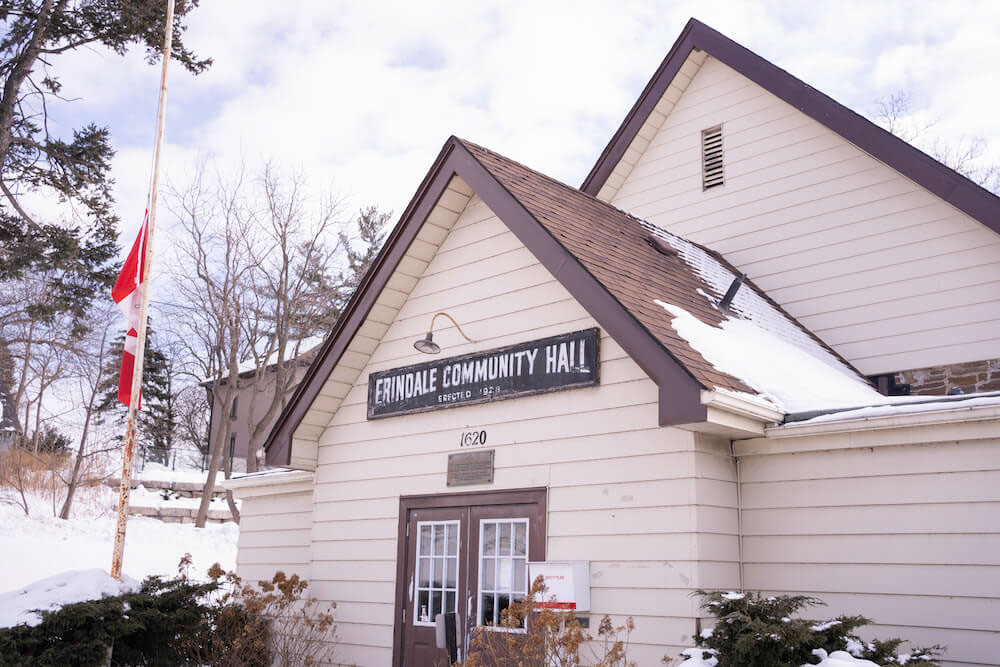 One way to reach downtown Toronto by car starts by driving south on Mississauga Road. Turning right on Dundas Street West will bring you to Erin Mills Parkway. This will lead you to Queen Elizabeth Way, which you follow until it turns into the Gardiner Expressway. Follow the Gardiner for around 30 minutes then exit onto one of Toronto's northbound roadways such as York Street, Spadina Avenue, or Yonge Street. The fastest way to get downtown by public transit is by taking a bus from Erindale GO Station and getting off the bus at the Islington subway station. From there you can ride the Bloor-Danforth line into downtown Toronto.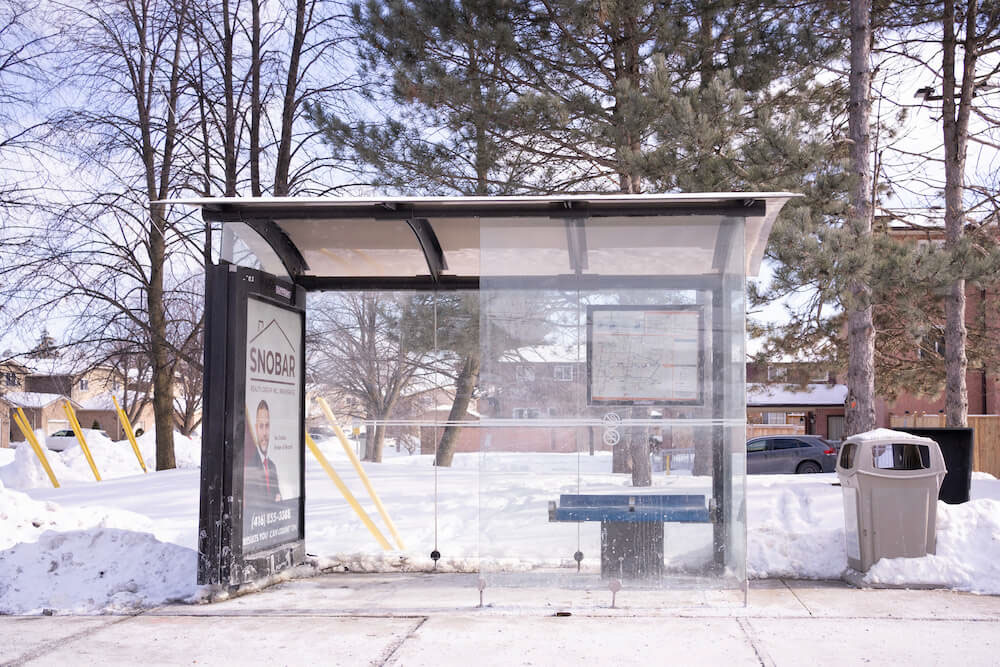 A remarkable thing about this neighbourhood is the different types of housing on either side of the Credit River. On one street you will find Tudor-style mansions on large lots, while a few blocks away you can find humble bungalows and townhouses. Both options are part of beautiful neighbourhoods near parks, schools, and recreational facilities. Erindale has many grocery stores and malls for clothing and other everyday shopping needs. This community has many sports facilities, both indoor and outdoor, and has parks with extensive trail systems. People living in Erindale can drive to Toronto in under an hour, which is perfect for commuters working downtown.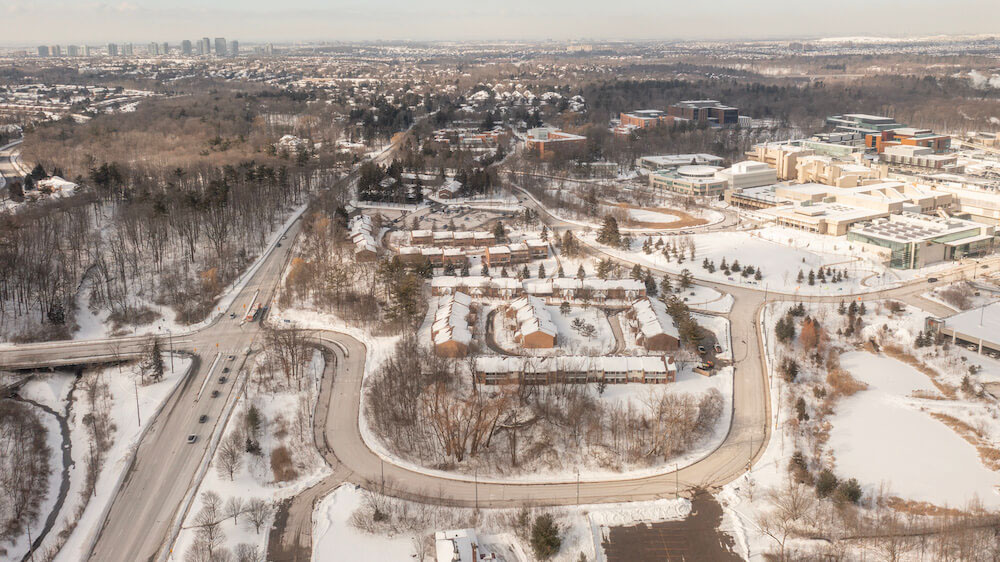 Frequently Asked Questions
What is Erindale, Mississauga, known for?
This neighbourhood has many lush, natural areas beside the Credit River.

Why is it called Erindale?
This neighbourhood was named after the estate built by Reverend James Magrath, an influential early settler who emigrated from Ireland.