Silverthorn, York Neighbourhood Guide: Toronto's San Francisco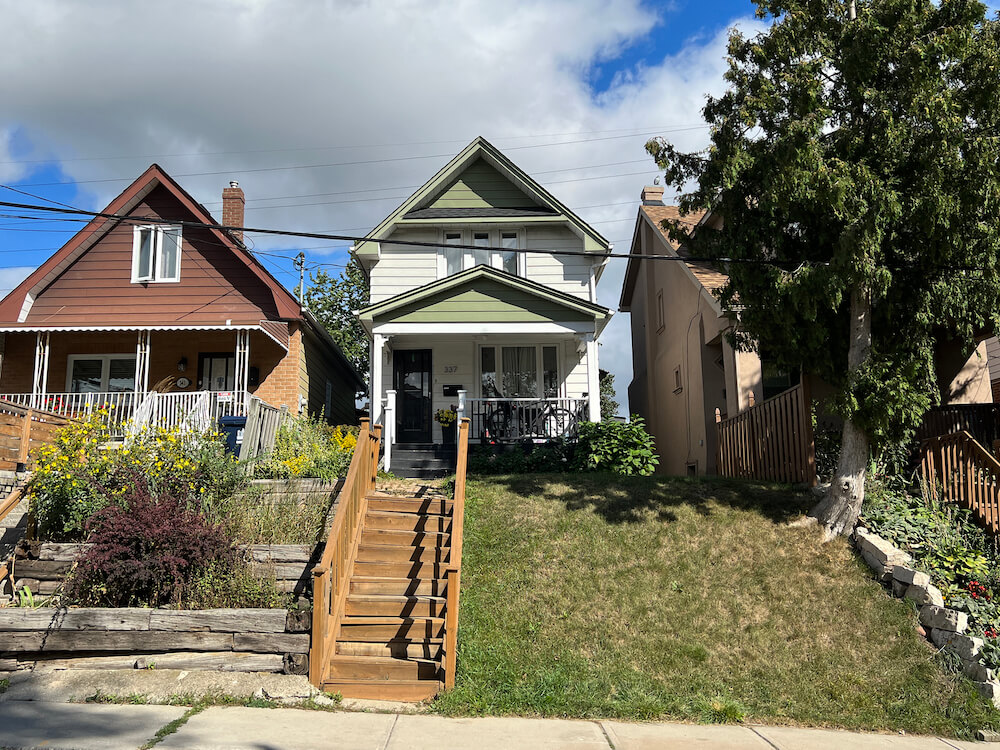 Neighbourhood At a Glance: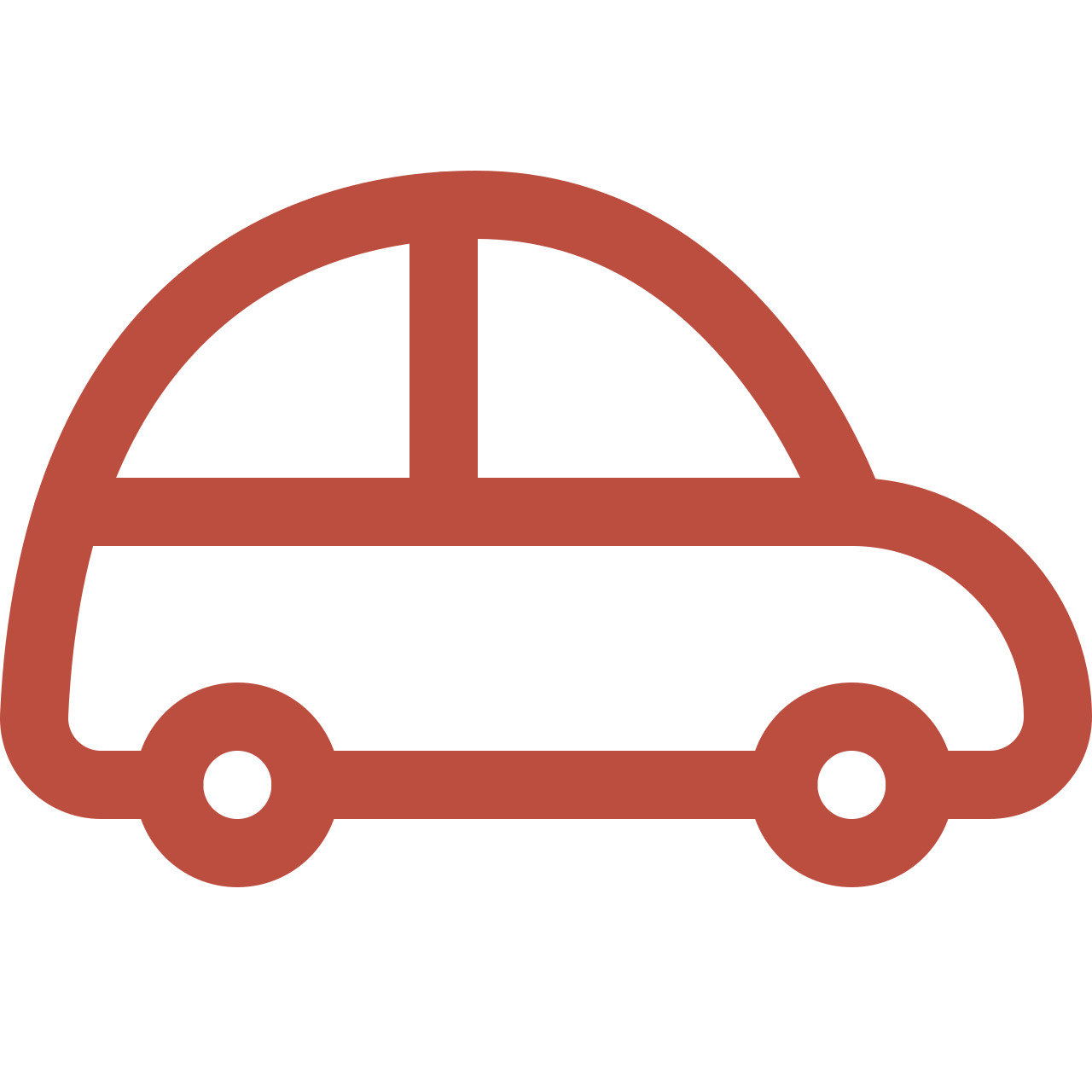 Average Commute Time
Union Station can be reached in about 25 minutes by car and 50 minutes by public transit.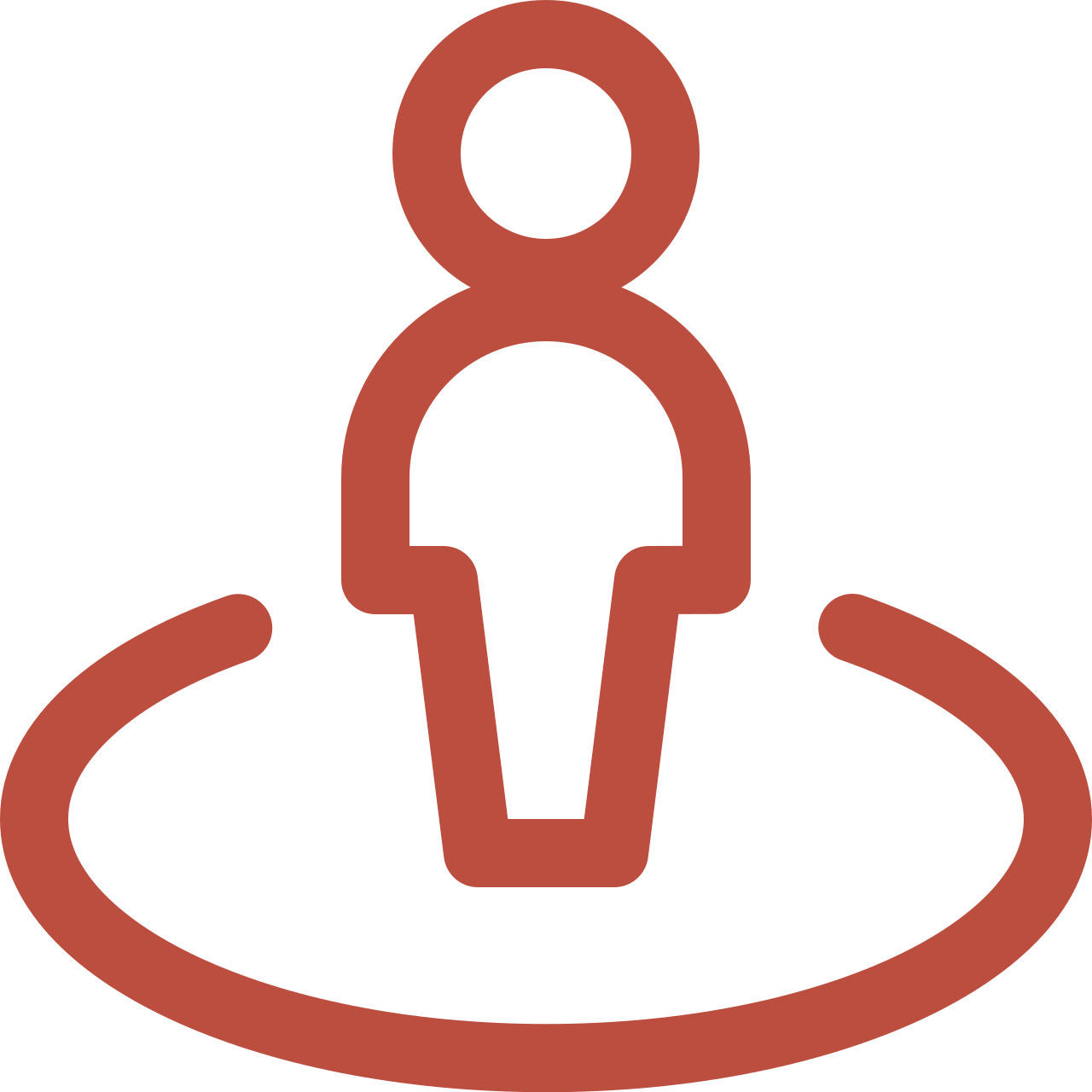 Lifestyle
This neighbourhood is peaceful and quiet, attracting many young families and seniors.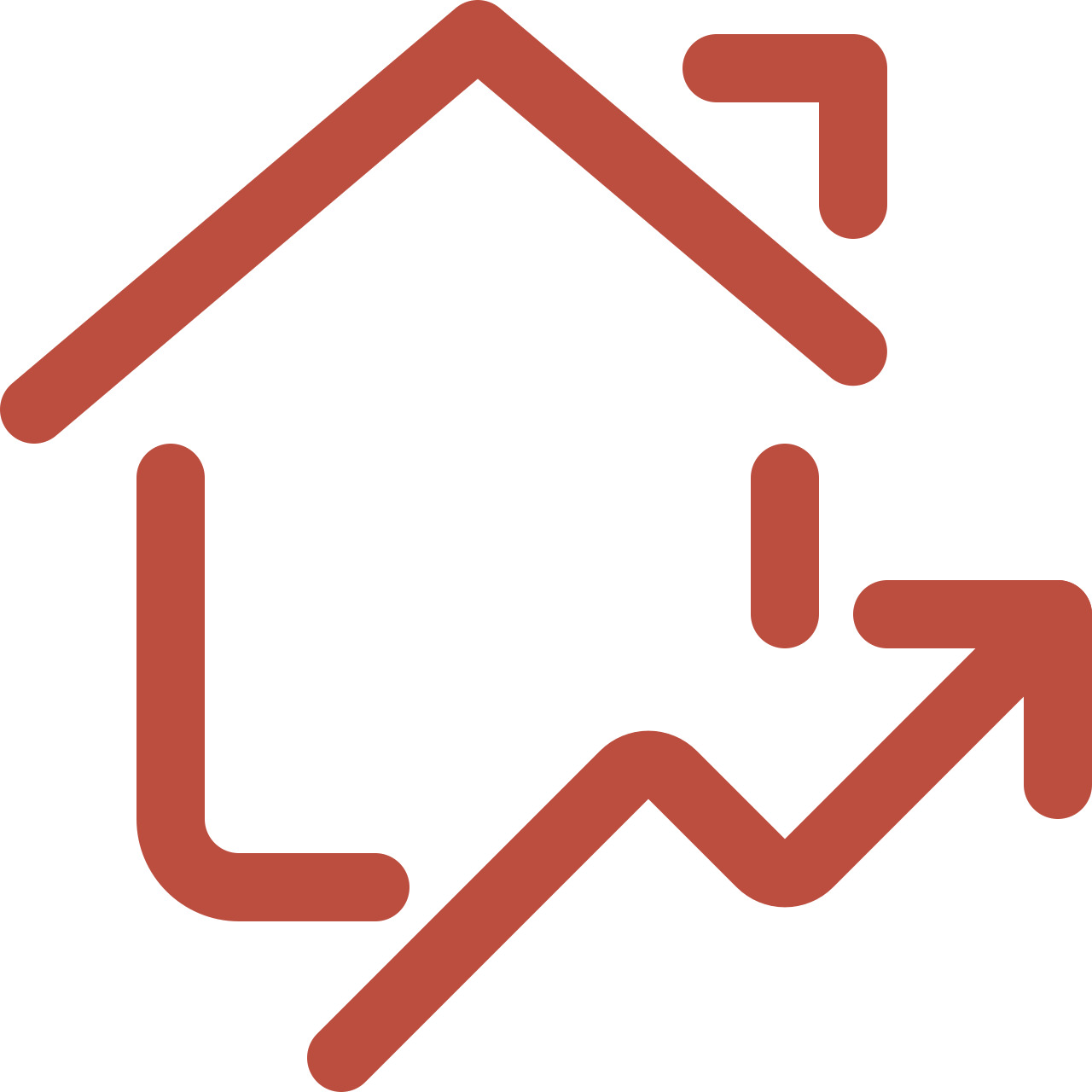 The Housing Market
Mainly modest brick and frame houses including two-storey detached and semi-detached homes, storey-and-a-half detached houses, and bungalows.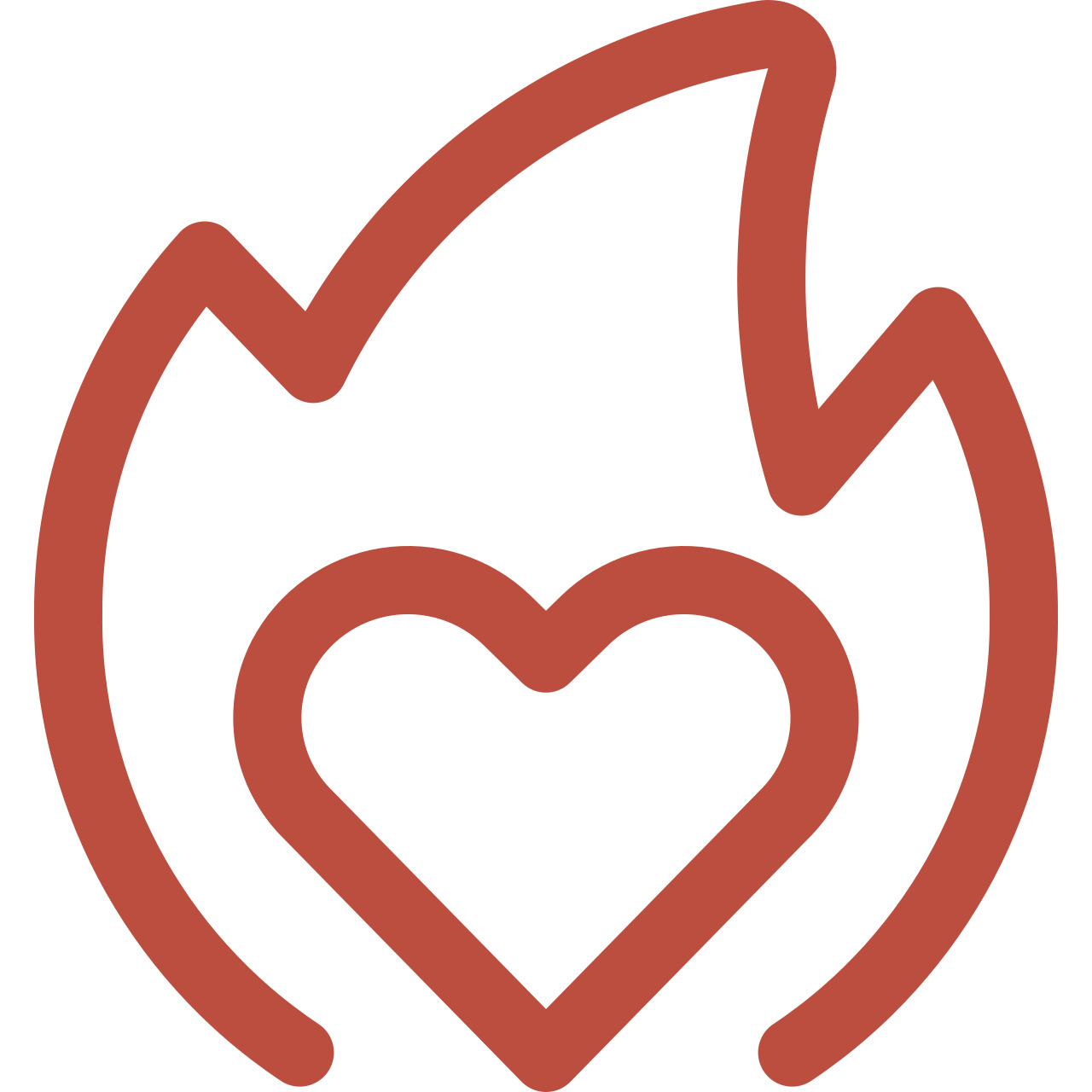 What You'll Love
The tree-lined streets, rolling hills, and multiple green spaces.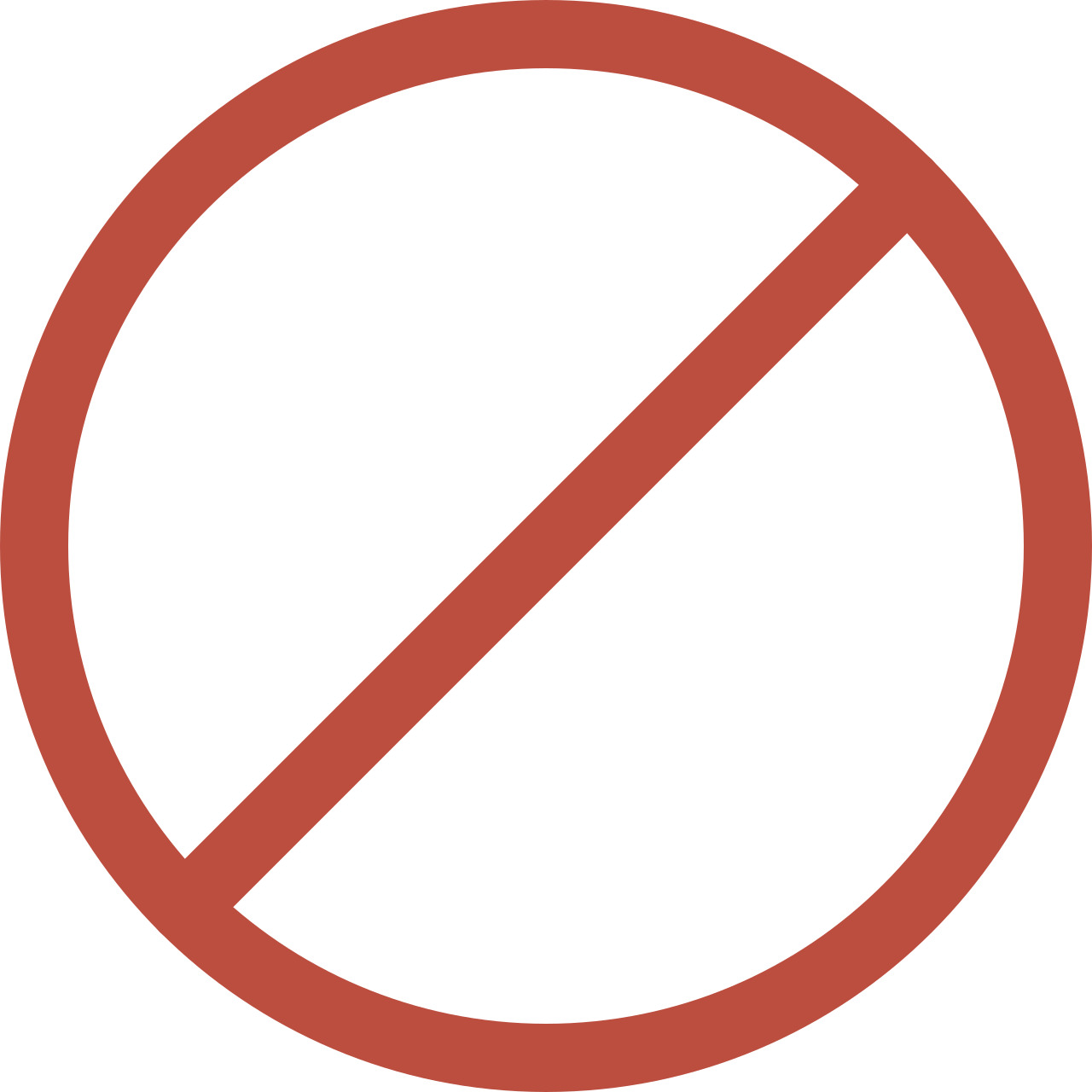 What Not To Expect
Don't expect too much hustle and bustle unless you're in the surrounding areas.
Silverthorn is what you might call a working-class neighbourhood with rolling hills that serve as a backdrop for its affordable housing. A short drive from downtown Toronto, this area has a well-established Italian community and is home to many new Canadians from a myriad of backgrounds.
Silverthorn is bounded by the GO Transit Barrie line railway tracks to the east, and Black Creek Drive and the Canadian Pacific railway line to the west. The former boundaries of the City of York are to the north and south. The city breaks the area down into two neighbourhoods — Keelesdale-Eglinton West, south of Eglinton Avenue, and Beechborough-Greenbrook, north of Eglinton.
The hilly topography in Silverthorn makes for lovely green spaces. Together with one-way streets, the area's layout is a refreshing change from the grid-like street pattern common in many other Toronto neighbourhoods. For this reason, many have regarded Silverthorn as "Toronto's hidden San Francisco."
In Silverthorn, you will see condo projects underway along St. Clair Avenue West and Old Weston Road. Near Silverthorn, you have The Junction and The Junction Triangle to the south and Corso Italia to the east. For big box convenience, you have the Stockyards to the west.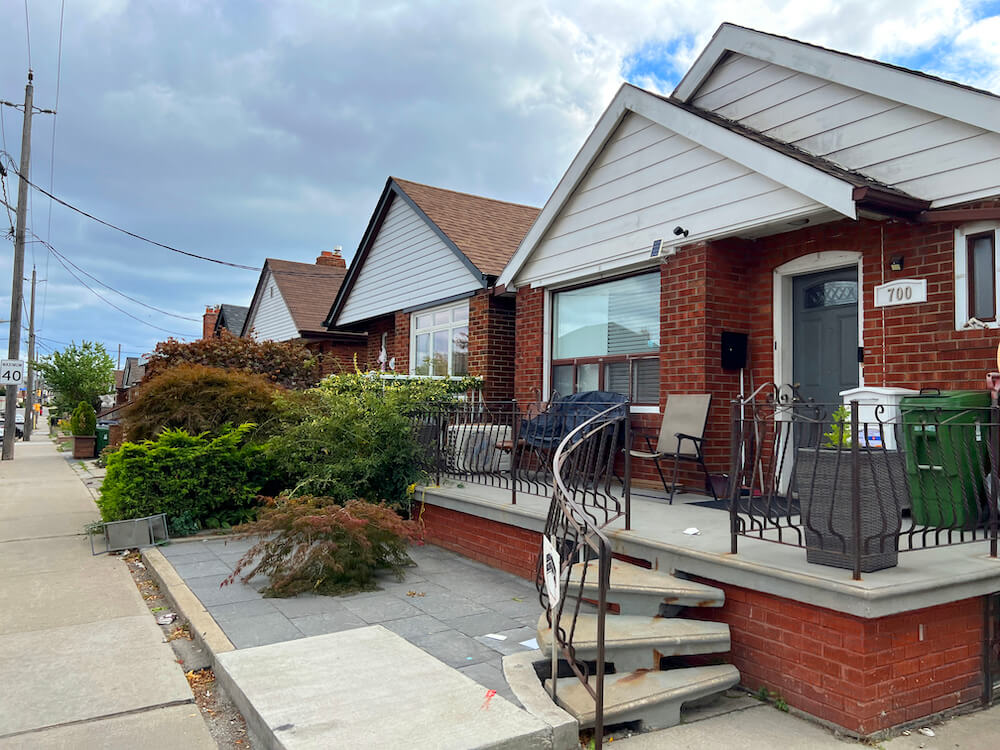 Silverthorn contained the central commercial district for the former City of York along Eglinton Avenue. The neighbourhood gets its name from the Silverthorn family led by John and Esther Silverthorn. They settled in the area north of Dundas Street and east of Etobicoke Creek in 1786 which later became a village called Silverthorn's and later Summerville.
In the 1800s, Francis Silverthorn, who inherited the land turned it into a thriving cattle farm until his death in 1894.
The Silverthorn farm was opened up for residential development in 1914 under the name Silverthorn Heights. Sales were brisk and the subdivision filled in very quickly. However, it wasn't until the late 1920s that Silverthorn residents would receive the essential city services such as water, sewers, and paved roads that they enjoy today.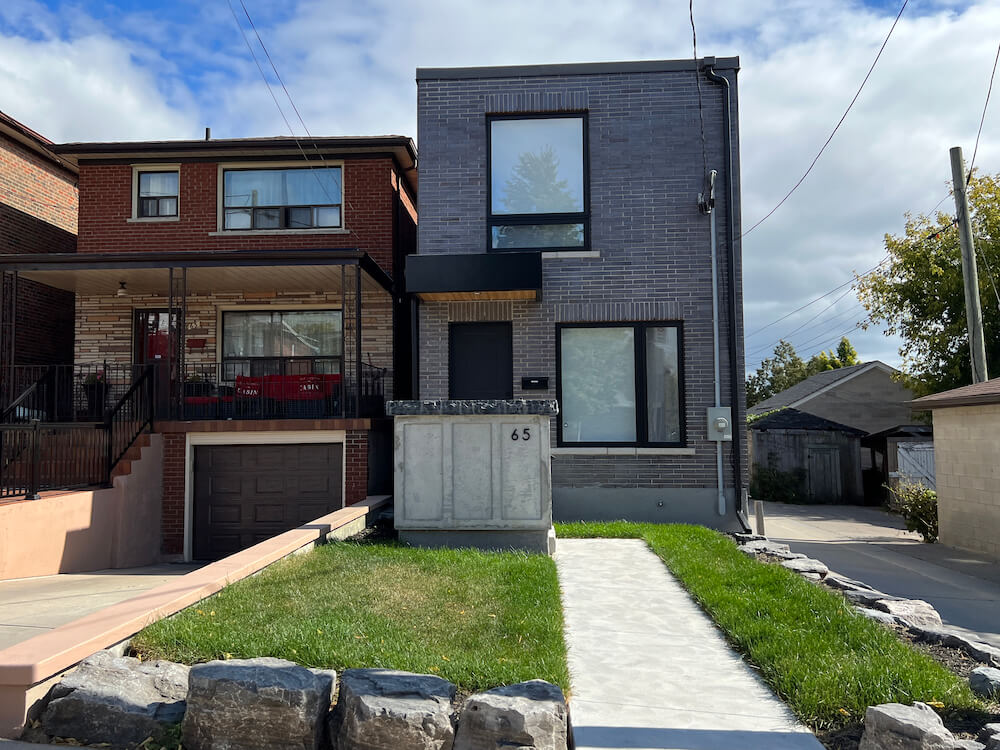 The majority of Silverthorn houses were built between 1914 and 1930 and comprise modest brick and frame houses, including two-storey detached and semi-detached houses, storey-and-a-half detached homes, and bungalows.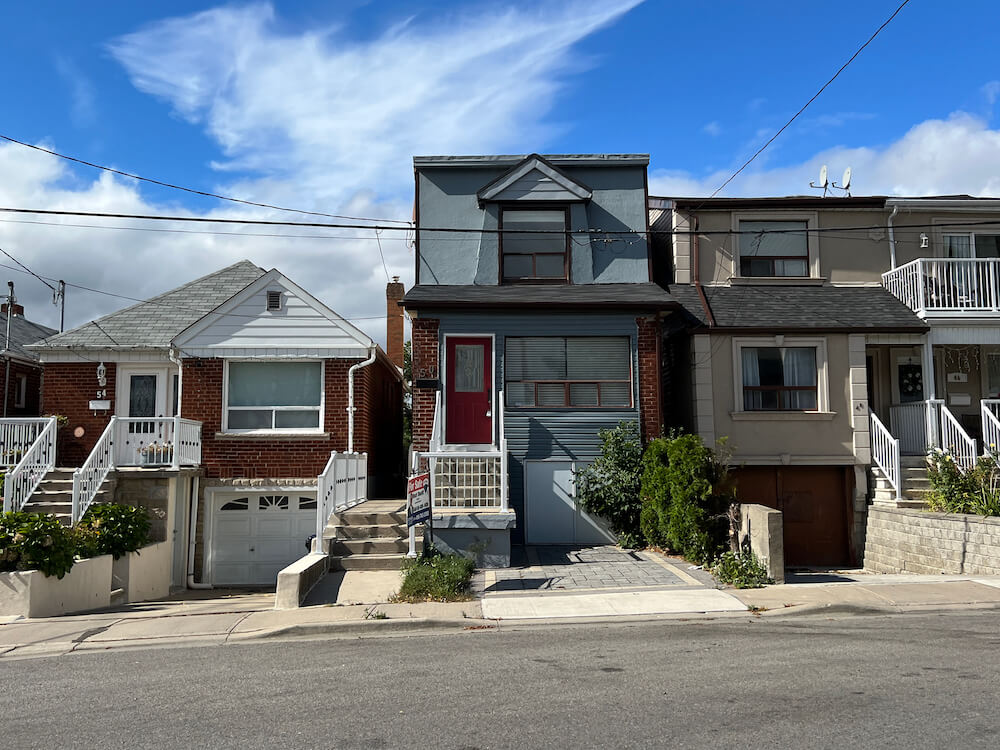 Things to Do in Silverthorn
The area along Castlefield Road from Kincort Street to just west of Dufferin Street is home to the interior design district. There you'll find many furniture retailers, home decor centres, as well as an Art Shoppe.
The Centennial building at 2694 Eglinton Avenue East is the home of a local historical museum. Additionally, at 1748 St. Clair Avenue West, the Silverthorn Public Library is famous for appearing on the opening sequence of the syndicated Book Mice television show. Children from all over Canada and as far away as the United States have stopped in to visit the home of the book mice. The staff at this library even conduct a Book Mice Tour, much to the delight of the children who visit here.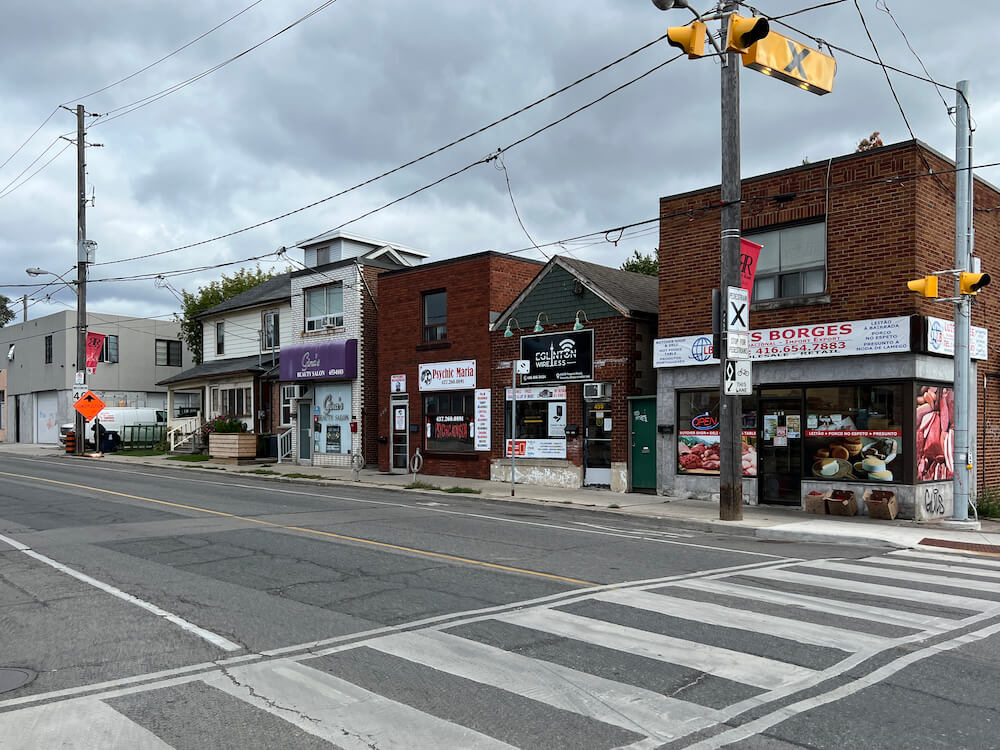 The main shopping thoroughfare in Silverthorn is situated along Eglinton Avenue West. This shopping area lined with two-storey commercial buildings is known as Little Jamaica. On Eglinton Avenue West at Caledonia Road, the Westside Mall is anchored by national department and grocery stores. Rogers Road also has a fairly busy retail strip that includes the Black Creek Super Value Shopping Centre just west of Keele Street.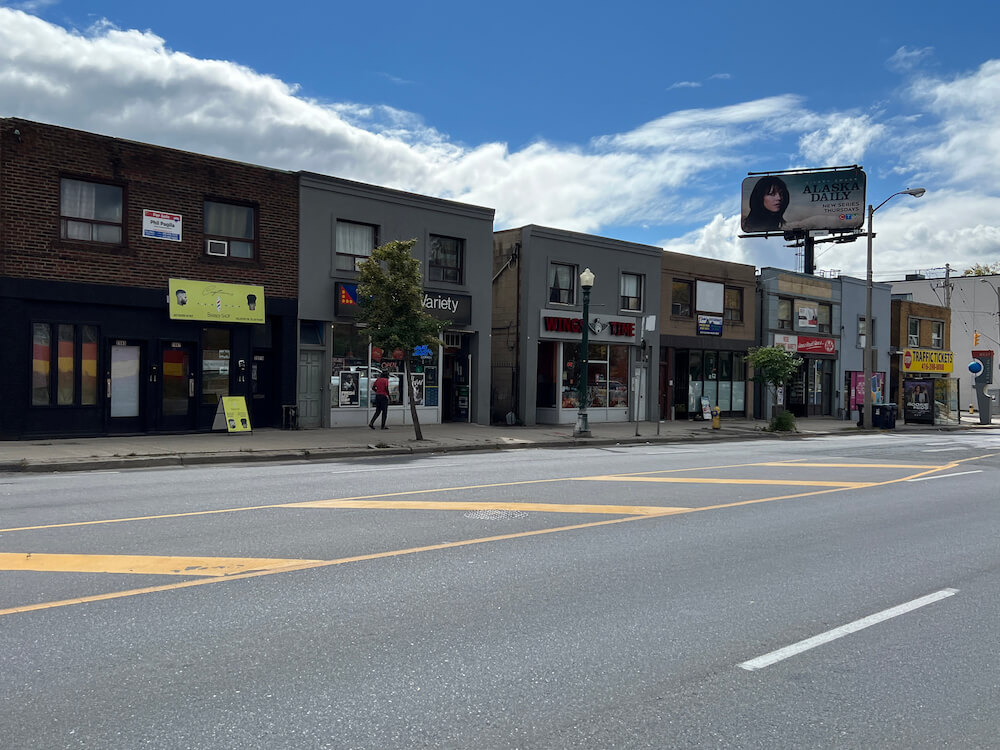 Silverthorn is home to many hip restaurants like North of Brooklyn Pizzeria, which was so successful on Queen Street West that they now have several locations, including one of their larger spaces at Rogers and Old Weston Roads. Other new fun spots include Bhan Mi Café for tasty Vietnamese.
There are also many quality Portuguese and Latin cafés nearby where you can find an array of authentic desserts.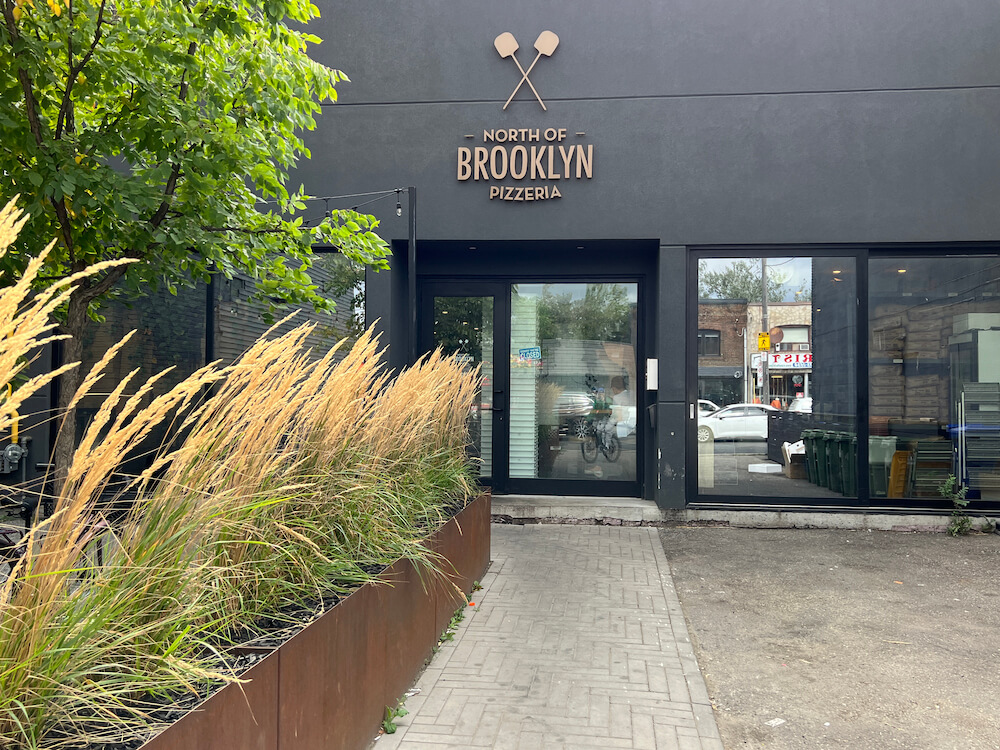 There are four large public parks located along Black Creek Drive near Eglinton Avenue West. Starting at the north end, Trethewey Park is a nature revitalization area on the banks of Black Creek. This is an ideal spot for picnickers and nature enthusiasts. In addition, Coronation Park offers a mix of sports and leisure, featuring T-ball and softball leagues as well as two tennis courts, a children's playground, and a woodland trail. North Keelesdale Park and Keelesdale South Park feature large sports fields and baseball diamonds.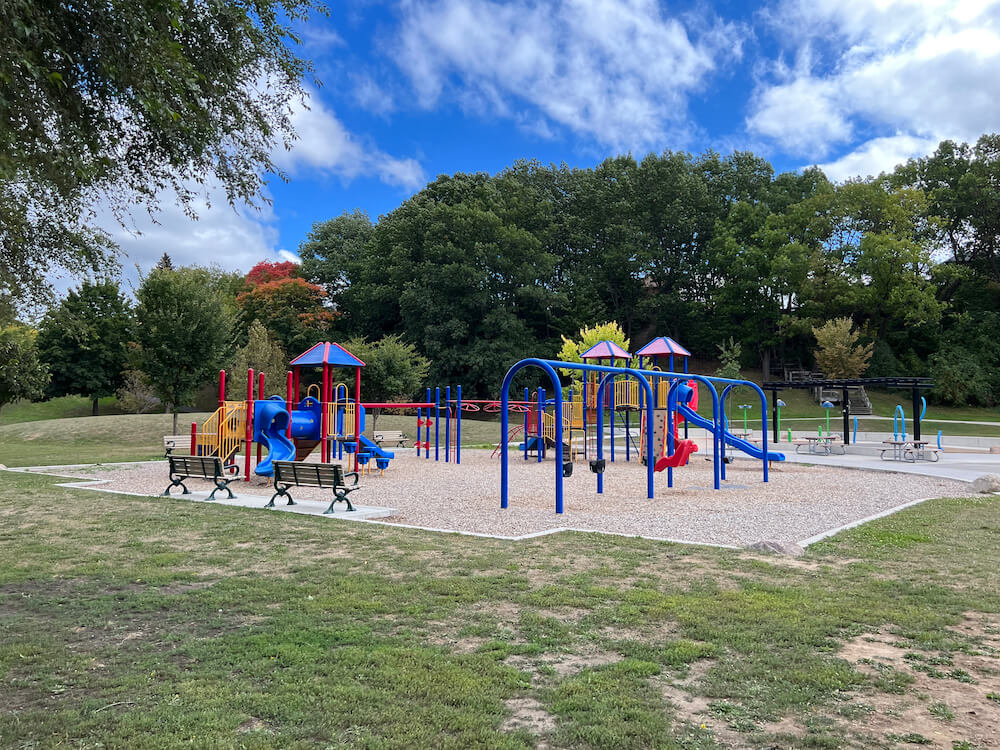 A cluster of recreational activities is available in the Black Creek Drive and Eglinton Avenue area. The Centennial Recreation Centre at 2694 Eglinton Avenue West has an indoor swimming pool as well as being the home of a local historical museum. The Chris Tonks Arena is also situated in Keelesdale South Park.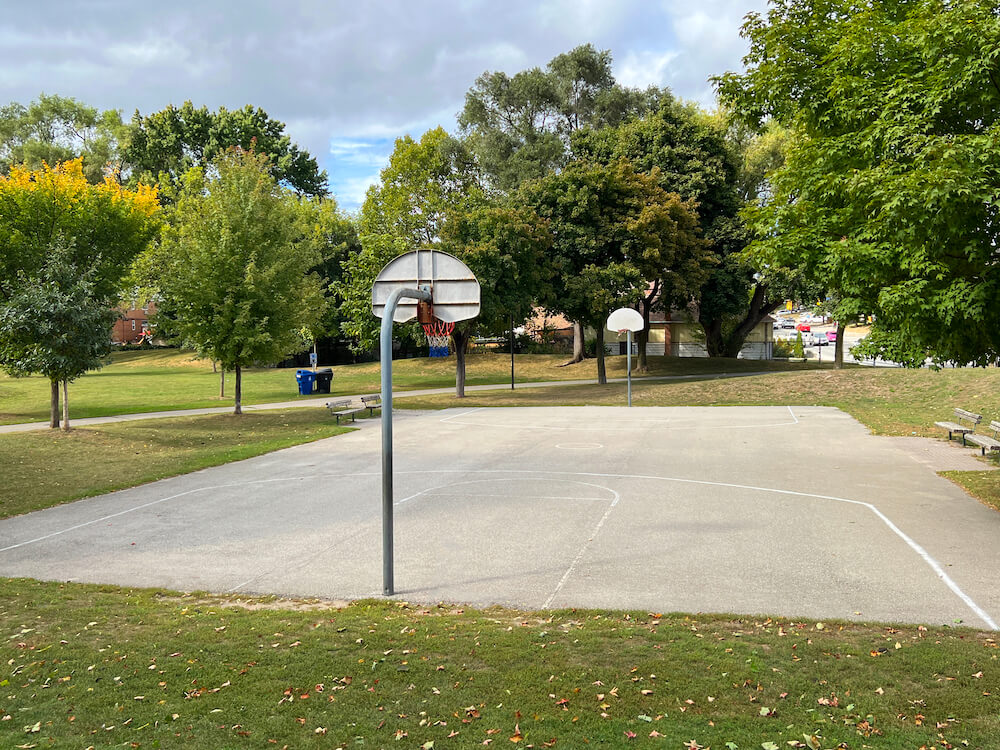 The Keele Street and Rogers Road buses connect to the Keele and Ossington Stations on the Bloor-Danforth subway line. The Eglinton Avenue bus links to the Eglinton West Station on the Yonge-University-Spadina subway line.
Soon residents of Silverthorn will be able to gain even more access around the city thanks to the development of the Eglinton Crosstown, a transit mega-hub at Eglinton between Black Creek and Weston Road. This nearby station will connect to the UP Express, which also connects to Toronto Pearson International Airport, the Bloor-Danforth subway line and Union Station.
Those commuting by car can get to downtown Toronto's financial and entertainment districts in approximately 20 minutes using Keele Street, which is the main north-south street running through Silverthorn. For motorists travelling out of the city, the Allen Expressway, off Eglinton Avenue, is approximately 15 minutes from Silverthorn.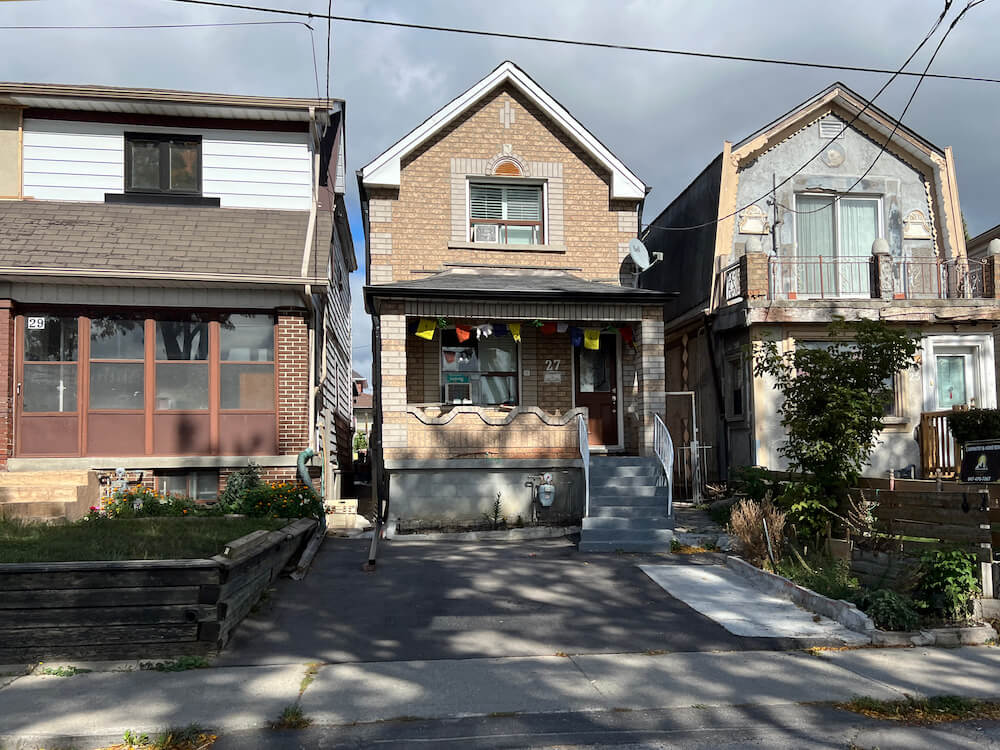 The Working-Class Hero of Toronto
Relatively quaint and charming, Silverthorn has maintained itself as an affordable option for young families looking to buy their first home. Many elderly residents who have made the area their home for years are now downsizing, opening up an opportunity for new families to enter the neighbourhood.
Still accessible to the downtown core, Silverthorn residents can enjoy the hustle and bustle of Toronto and then retreat to the calmness of their neighbourhood.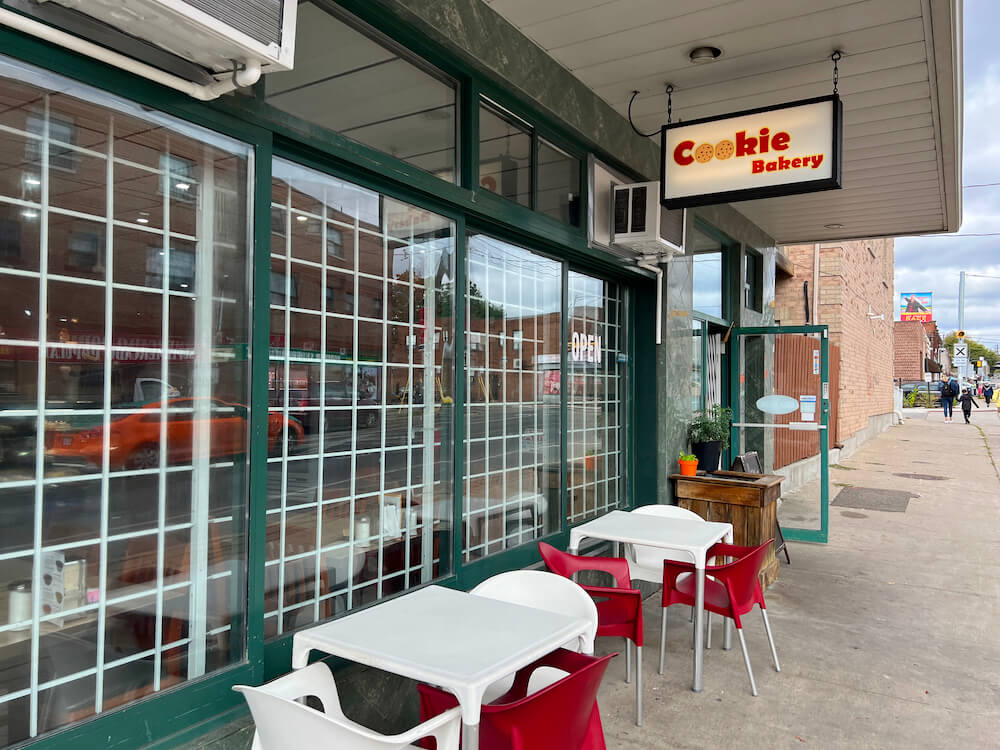 Frequently Asked Questions
What is Silverthorn, York, known for?
Silverthorn is known for its hilly topography and development plans.
Why is it called Silverthorn?
Silverthorn gets its name from the Silverthorn family led by John and Esther Silverthorn, who were early settlers.