Weston, York Neighbourhood Guide: Follow The River to Outdoor Freedom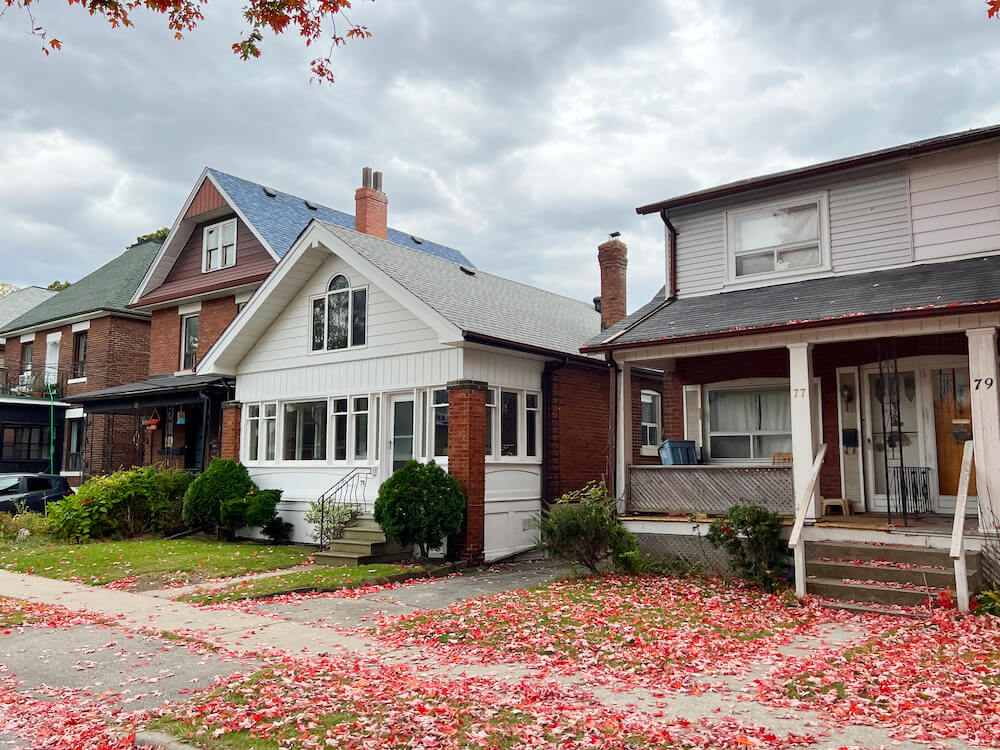 Neighbourhood At a Glance: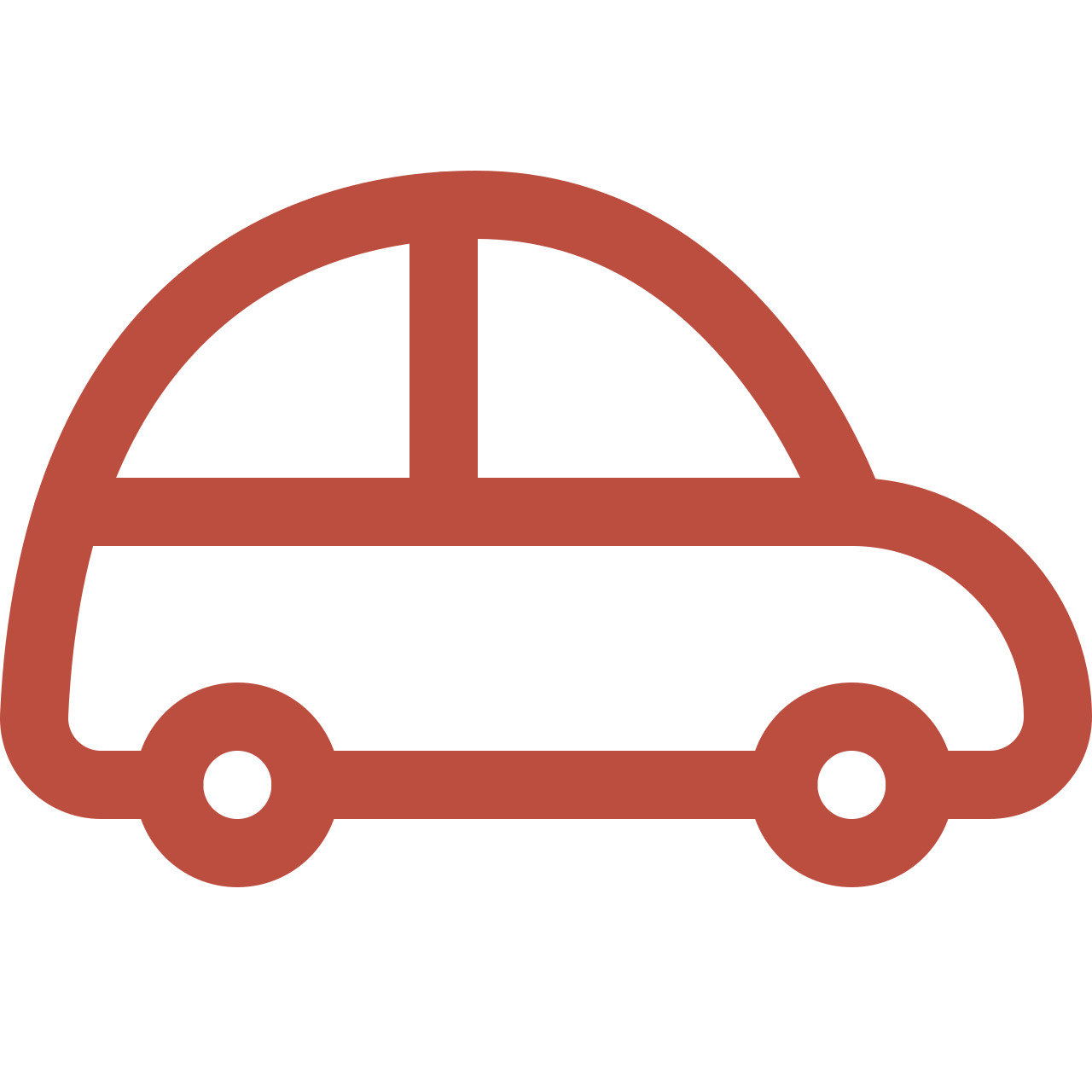 Average Commute Time
Union Station can be reached in around 25 minutes by car and about 30 minutes by public transit.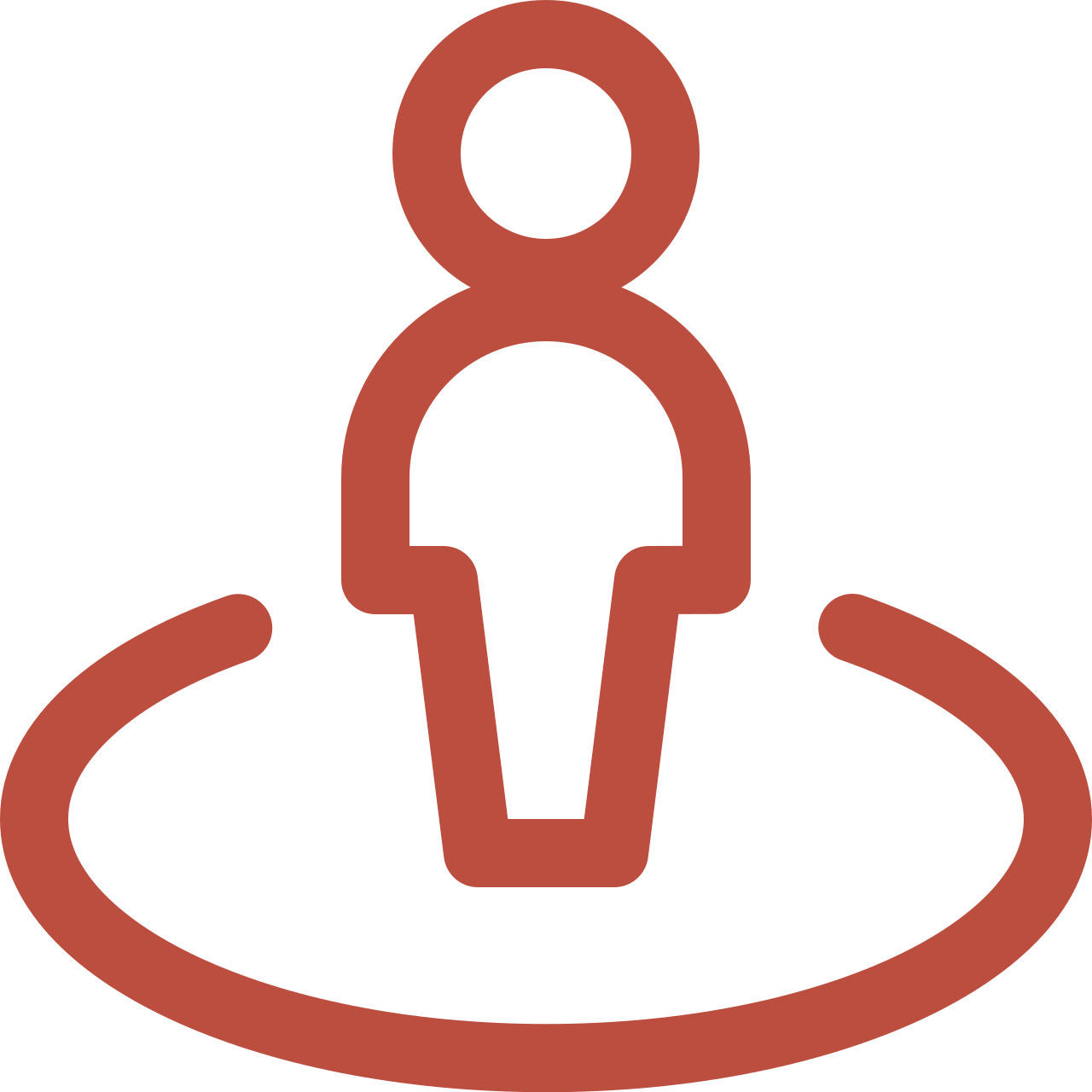 Lifestyle
The area is a great blend of green space, historic homes, and a thriving shopping district.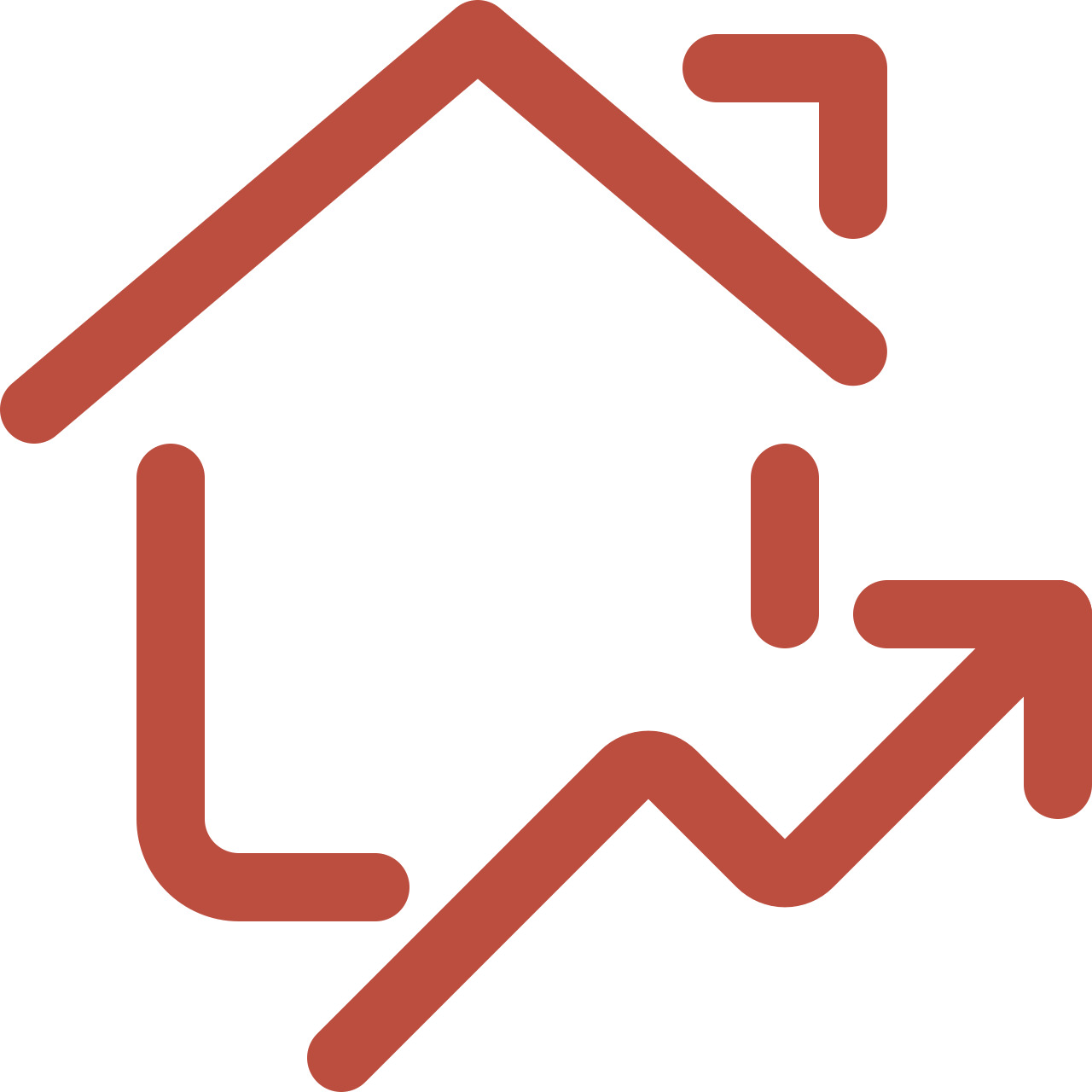 The Housing Market
There are many styles of homes ranging from the Victorian era to the Tudor style to newer structures.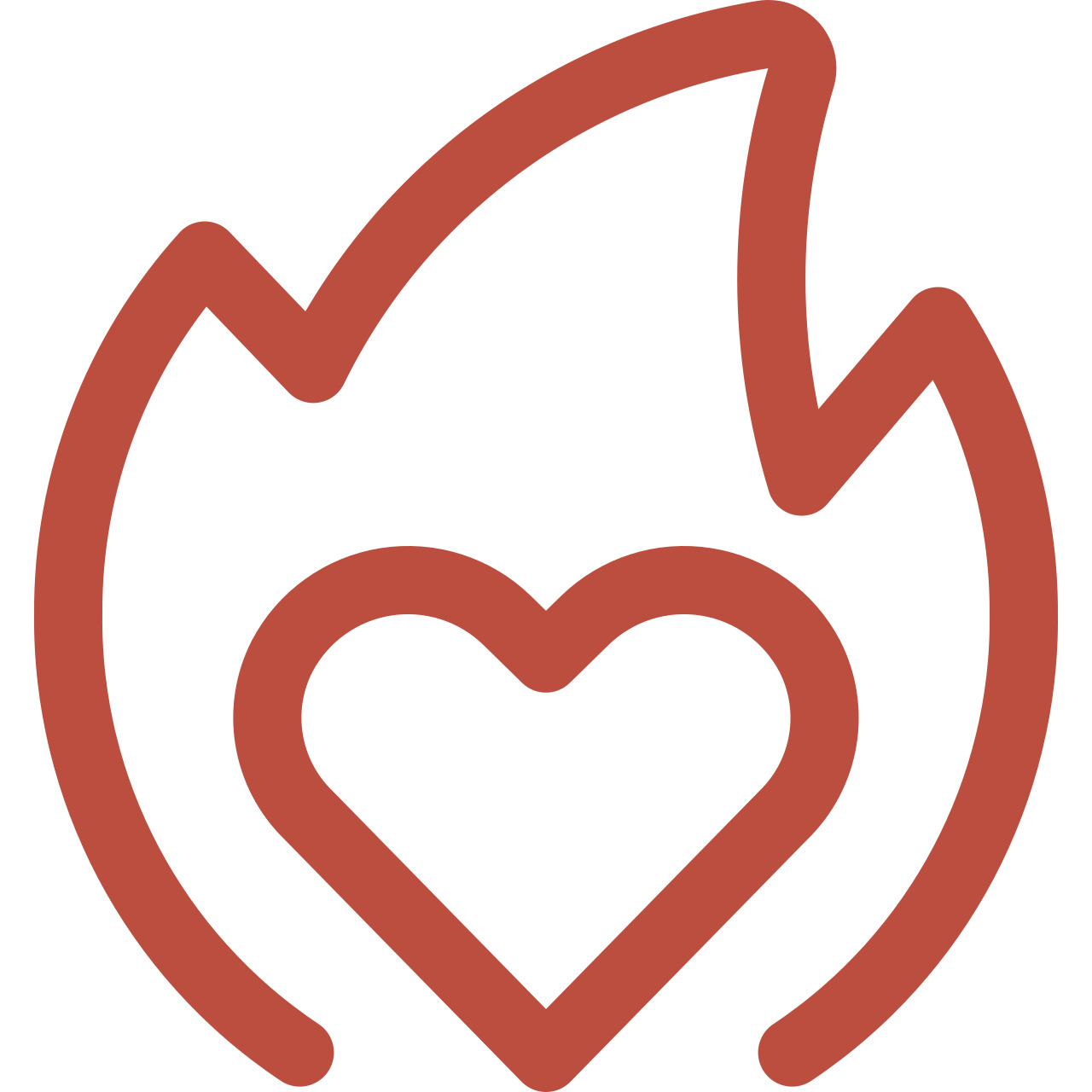 What You'll Love
Weston Lions Park is a beautiful way to spend a day alongside the Humber River.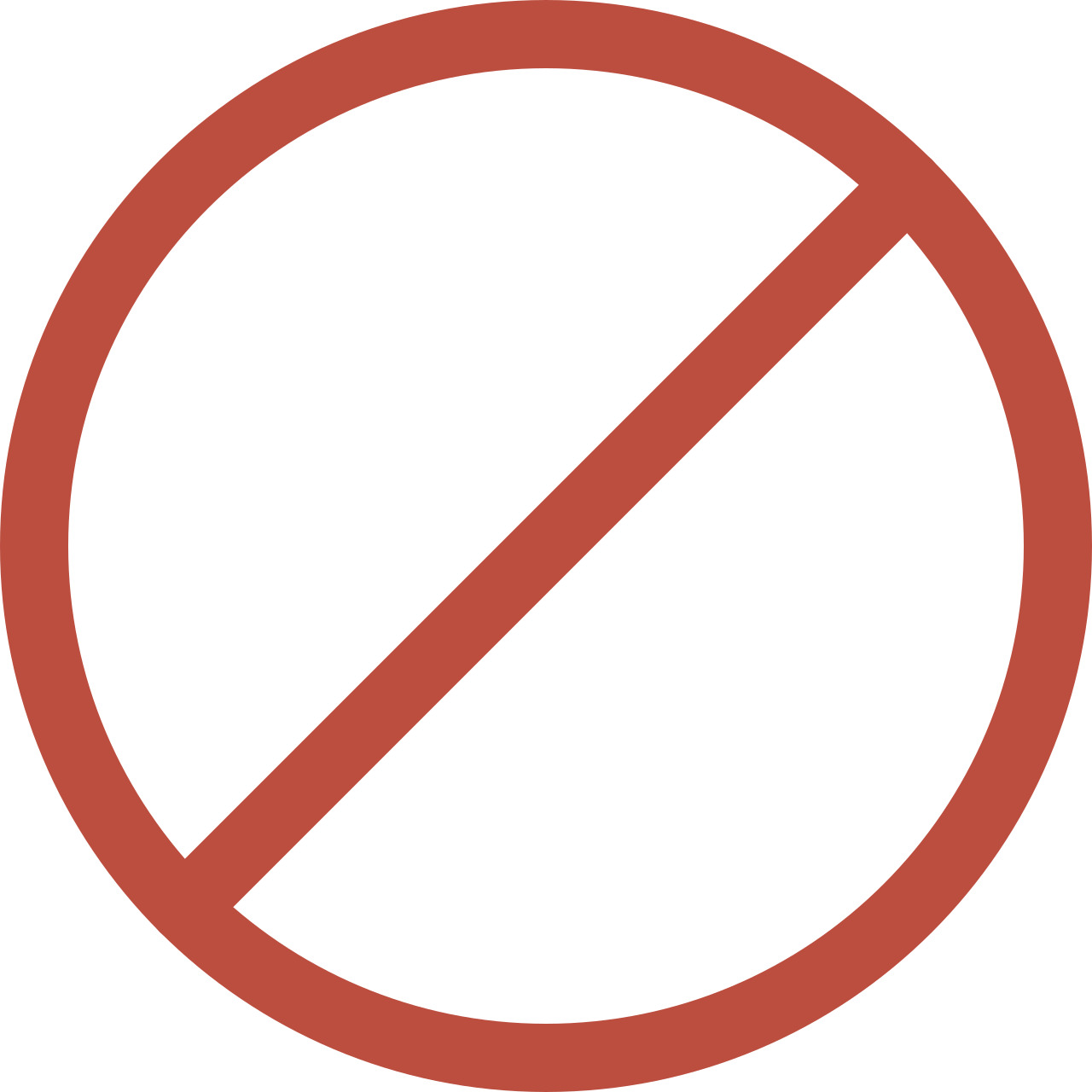 What Not To Expect
A lack of trails nearby to ride or walk on.

The Weston, York, neighbourhood started developing in the mid-1850s, but unfortunately for the people of the time, floods all but ruined this west-end village.
However, looking at the community as it is now, you'll still see some Victorian homes as well as a mix of newer buildings. Many restaurants and shops have also moved into the area over the following decades, creating a neighbourhood with easy access to both park space and retail.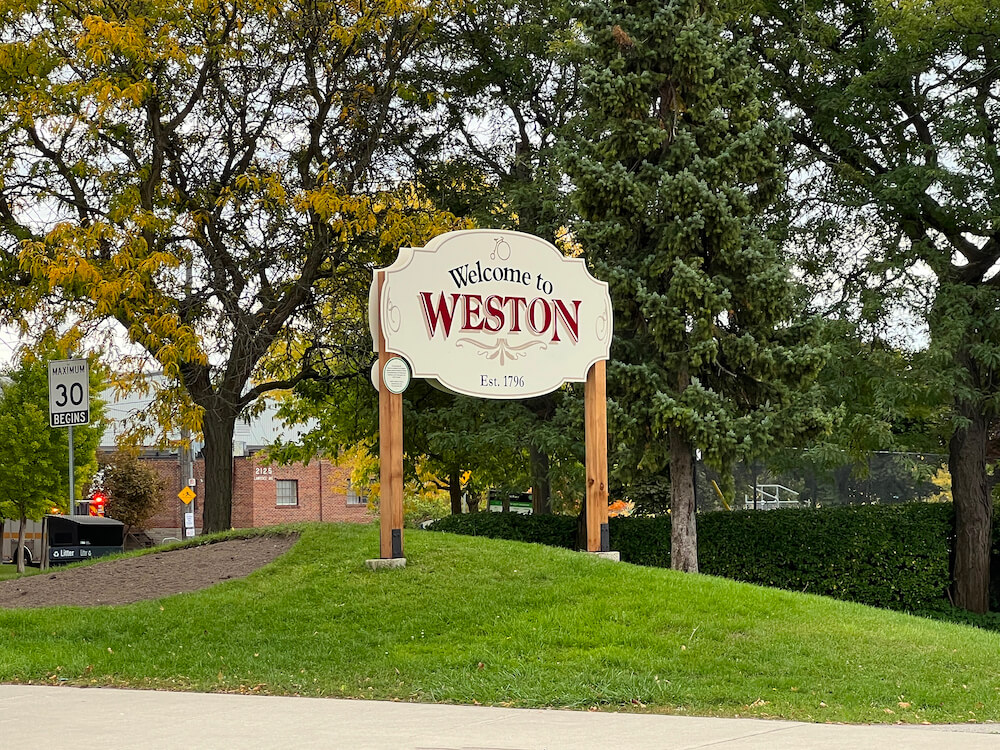 The Weston, York, neighbourhood dates back further than the Weston bread empire (Loblaw Companies operates it under George Weston Limited) that picked up steam in the 1880s.
In fact, its roots date back to the late 1700s. At that time, Weston was a fledgling community called The Humber, with a source of power (the Humber River) that drove local mills. There was abundant timber in the area, too.
Around 1830, the Wadsworth brothers arrived from England and bought a flour mill and a general store. They would go on to build a milling empire that spanned several decades.
The community then took on the name of Weston-super-Mare (often just called Weston), the town in England where the brothers emigrated from.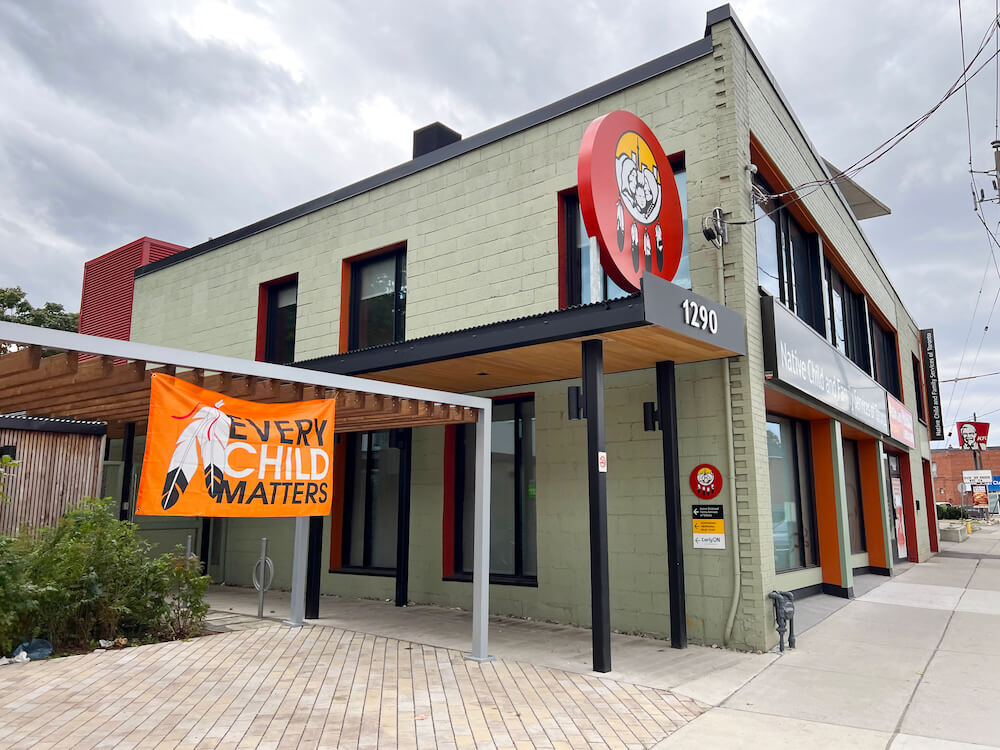 There have been distinct periods of housing development in the Weston, York, community, each bringing a unique style to the area.
The first homes you'll notice are the Victorian dwellings that date back to the late 1800s. They were followed by some early 1900s Edwardian-style homes.
About 40 years later, after the First World War and the Great Depression, a number of bungalows in different styles started to appear along with sidesplit residences. This steady development lasted until the 1960s, around the same time apartment highrises started appearing.
Today, you'll find a mix of home styles in Weston along with more contemporary structures. There are some other older buildings worth checking out, such as the Weston Public Library that got its start more than a century ago thanks to a $10,000 grant at the time from the Carnegie Corporation in New York.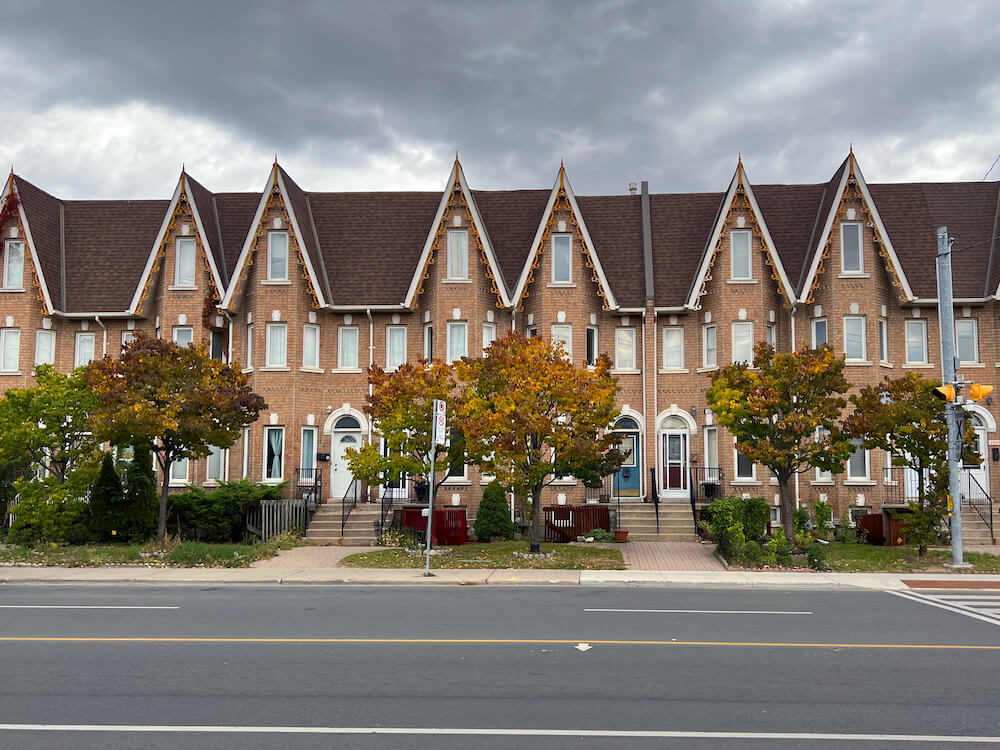 There are some interesting touches around the Weston, York, neighbourhood that tip a hat to its roots. For example, you'll see some cast iron street lamps in the well-established Business Improvement Area (BIA), which harkens back to an earlier era.
This same commercial area near the Humber River also hosts a farmers' market, busker festivals, and more.
There are some arts organizations that serve the neighbourhood. They include Artscape Weston Common, which calls itself a "community cultural hub" that offers local artists opportunities to create and exhibit.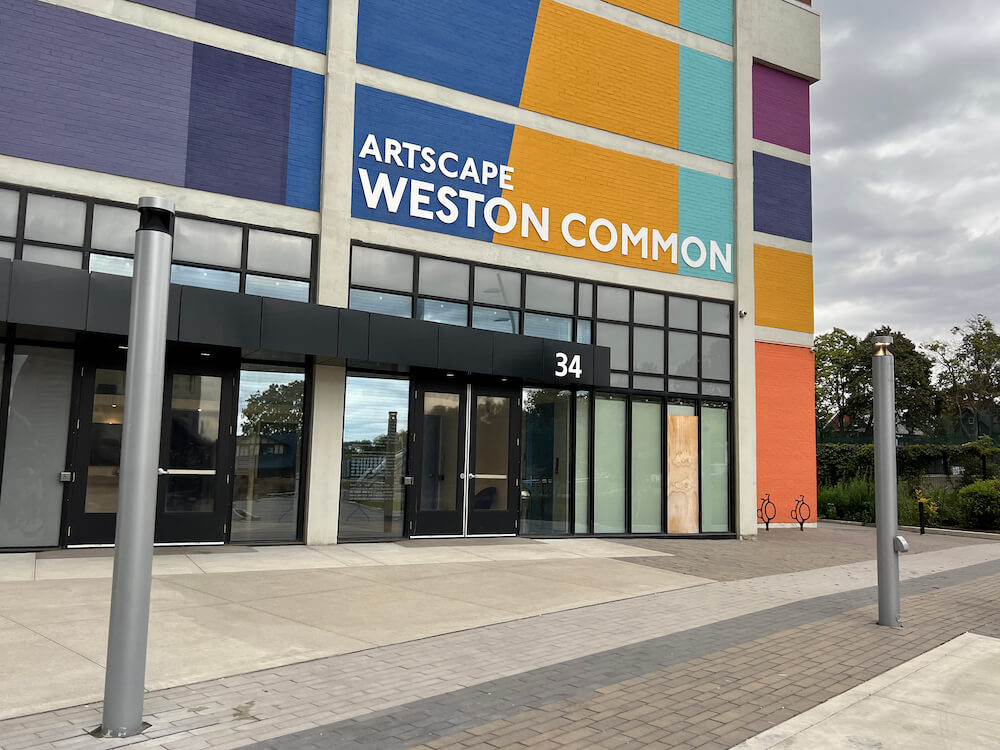 The aforementioned BIA bounded by Church Street and Hickory Tree Road is a bustling commercial area with an eclectic range of more than 250 businesses. Categories include beauty/wellness, fashion stores, professional services, food/groceries, and more.
Weston Road itself is dotted with shops including the Starfish Caribbean Market at Hickory Tree Road and Club Franco Fashion. The Crossroads Centre at Weston Road near Highway 401 is your go-to if you need big box retailers.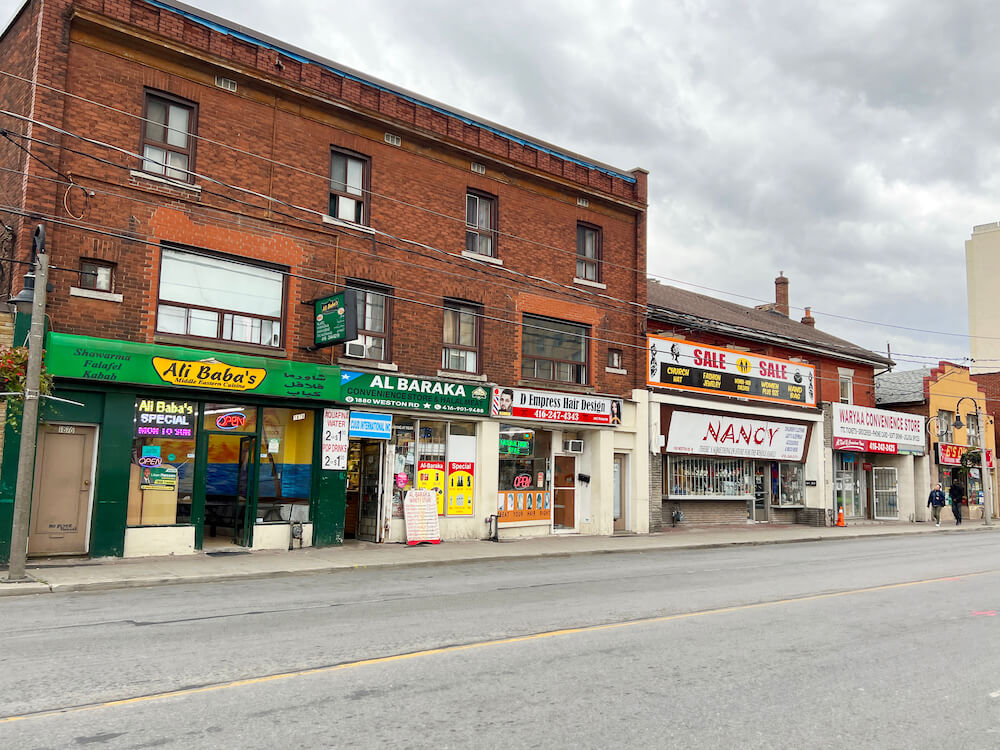 You will find a mix of eateries along Weston Road within the BIA, with a wide assortment of flavours from around the world. For example, you can check out Ali Baba's Middle Eastern Cuisine as well as Caribbean Queen Jerk.
Chinese and Mediterranean fare is available nearby. Burgers and fish and chips can also be found along this route.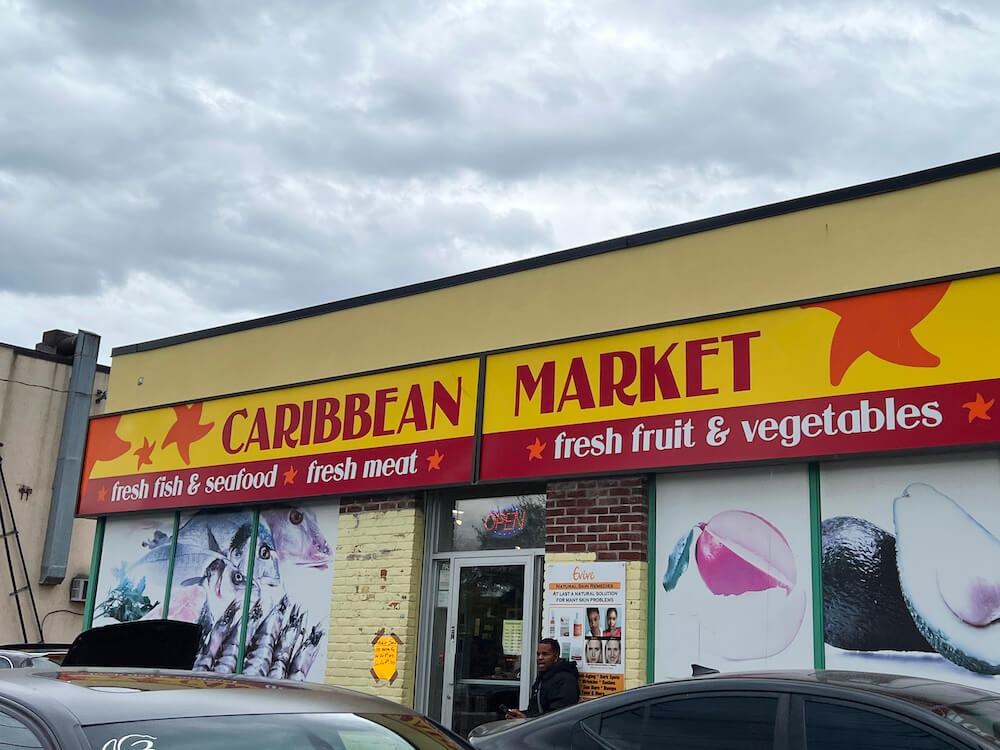 If you want a beautiful view of the Humber River (and who wouldn't?) then be sure to take a stroll in Weston Lions Park. Located at Lawrence Avenue and Weston Road, the park spans more than seven hectares on the river's east bank. It comes complete with a splash pad and a playground.
There are other parks in the Weston vicinity including Weston Village Park, which boasts a nice open space with playground equipment for kids. Meanwhile, Cruickshank Park covers more than 11 hectares along the banks of the river, with outdoor fitness equipment and a picnic site to boot.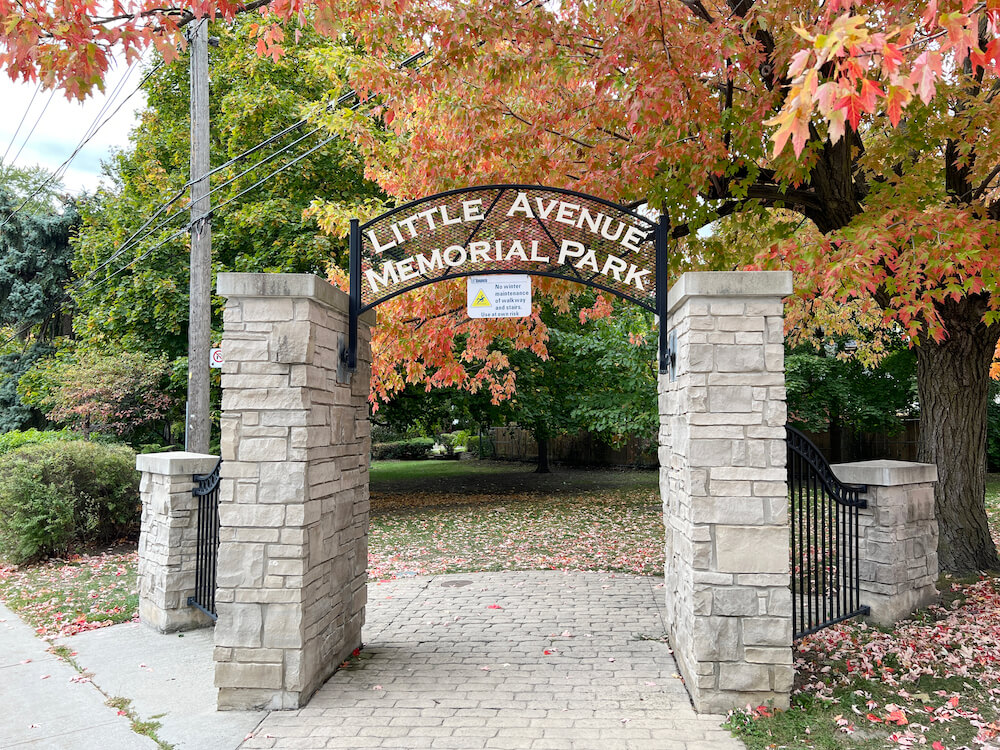 If you own a bike, you'll probably appreciate the Weston, York, area even more. In fact, its nickname is "home of the bicycle," as it used to be a place where many bicycles were made. But perhaps more importantly, there's a bike path alongside the river that links with the Martin Goodman Trail on the city's waterfront.
Weston Lions Park contains the Weston Lions Recreation Arena for skating and hockey. The park also boasts multiple tennis courts and baseball diamonds, as well as swimming pools.
If you prefer to hit the links, then book a tee time at the 18-hole Weston Golf and Country Club on St. Phillips Road that has played host to the Canadian Open pro golf tournament.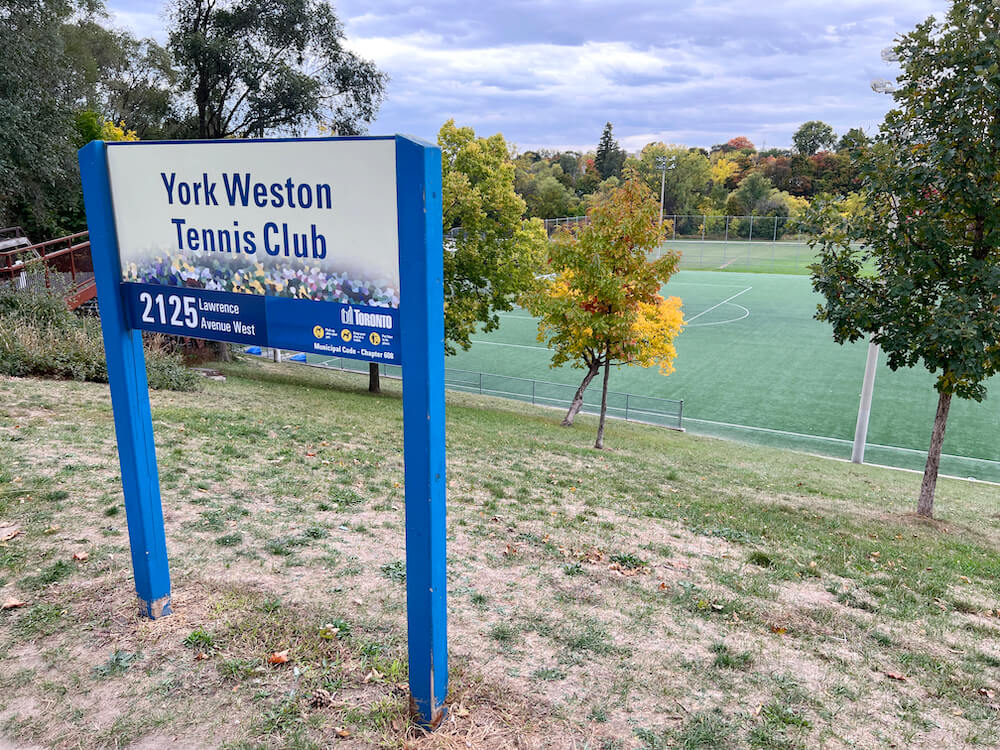 The Weston, York, neighbourhood is well-served by transit. There's a newly improved GO Transit station at Lawrence Avenue West and Weston Road, accessible by bus. Once there, the GO train ride from Weston to Union Station is roughly 20 minutes.
There are also TTC buses that run along Weston Road and Jane Street, which will bring you to subway stations. You can grab a bus on Lawrence Avenue, which will take you directly to the Lawrence West subway station. A mix of these transit options (with some walking) will take about 30 minutes to get you deep into downtown.
If you're driving to downtown, then expect about a half-hour commute. And since Weston is so bike-friendly, it'll take less than an hour to get to the big city on two wheels.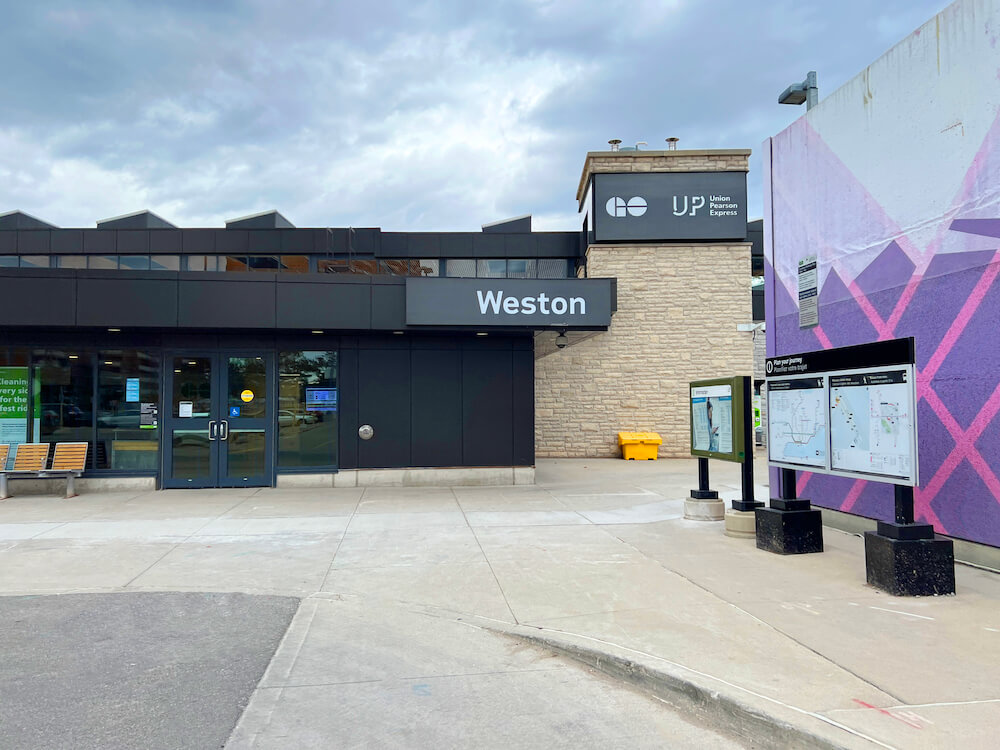 Visitors Are Drawn to the River — and the Shops
The Weston, York, community is a welcoming place where you can lose yourself in one of its large parks or travel on scenic trails that connect to Toronto's shores.
During the same day, you can also hit the main route for some shopping and dining. There's a wide variety of smaller, independent shops and big box chain stores to explore in Weston, with easy transit access to all of them.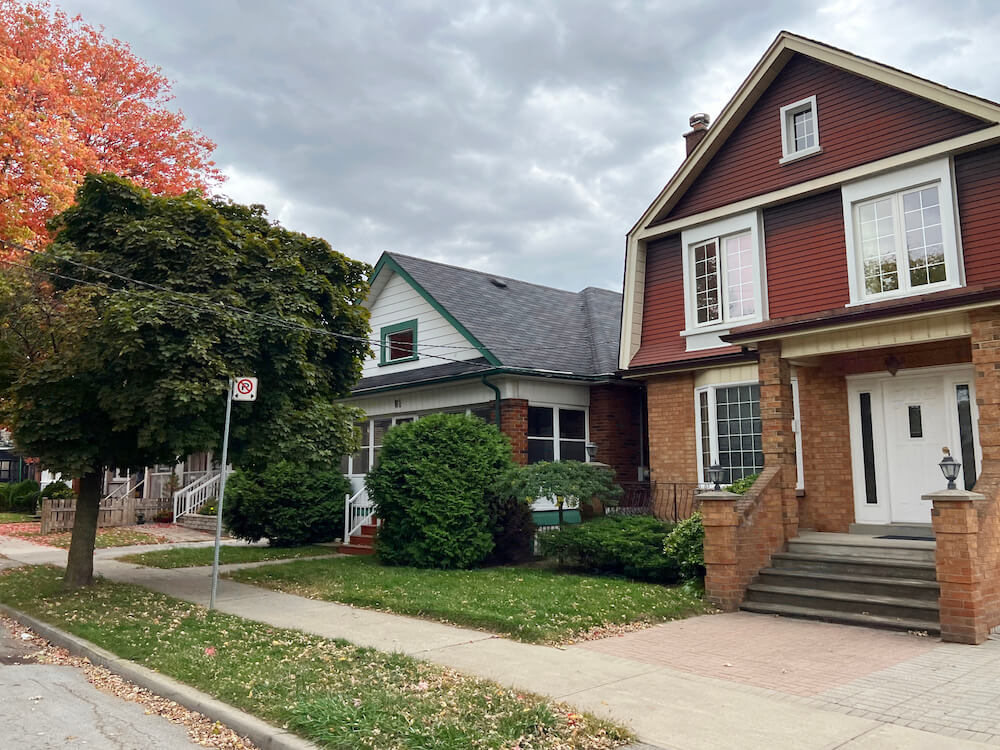 Frequently Asked Questions
What is Weston, York, known for?
It is regarded as a great place to live or visit for outdoor enthusiasts, thanks to its large parks affording a great view of the Humber River.

Why is it called Weston?
The Weston neighbourhood is named after the English town of Weston-super-Mare, where prominent Toronto mill owners (the Wadsworth brothers) emigrated from in the 1800s.