Fairbanks, York Neighbourhood Guide: A Taste of Island Living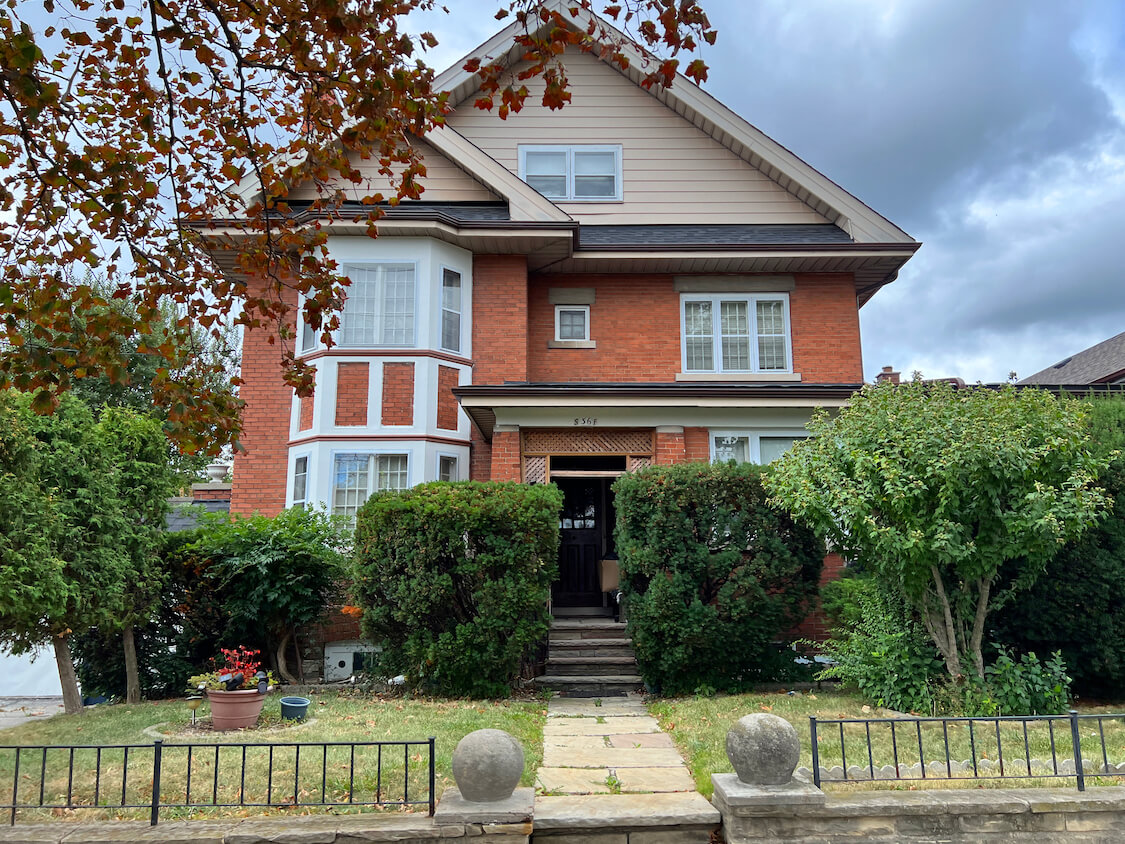 Neighbourhood At a Glance: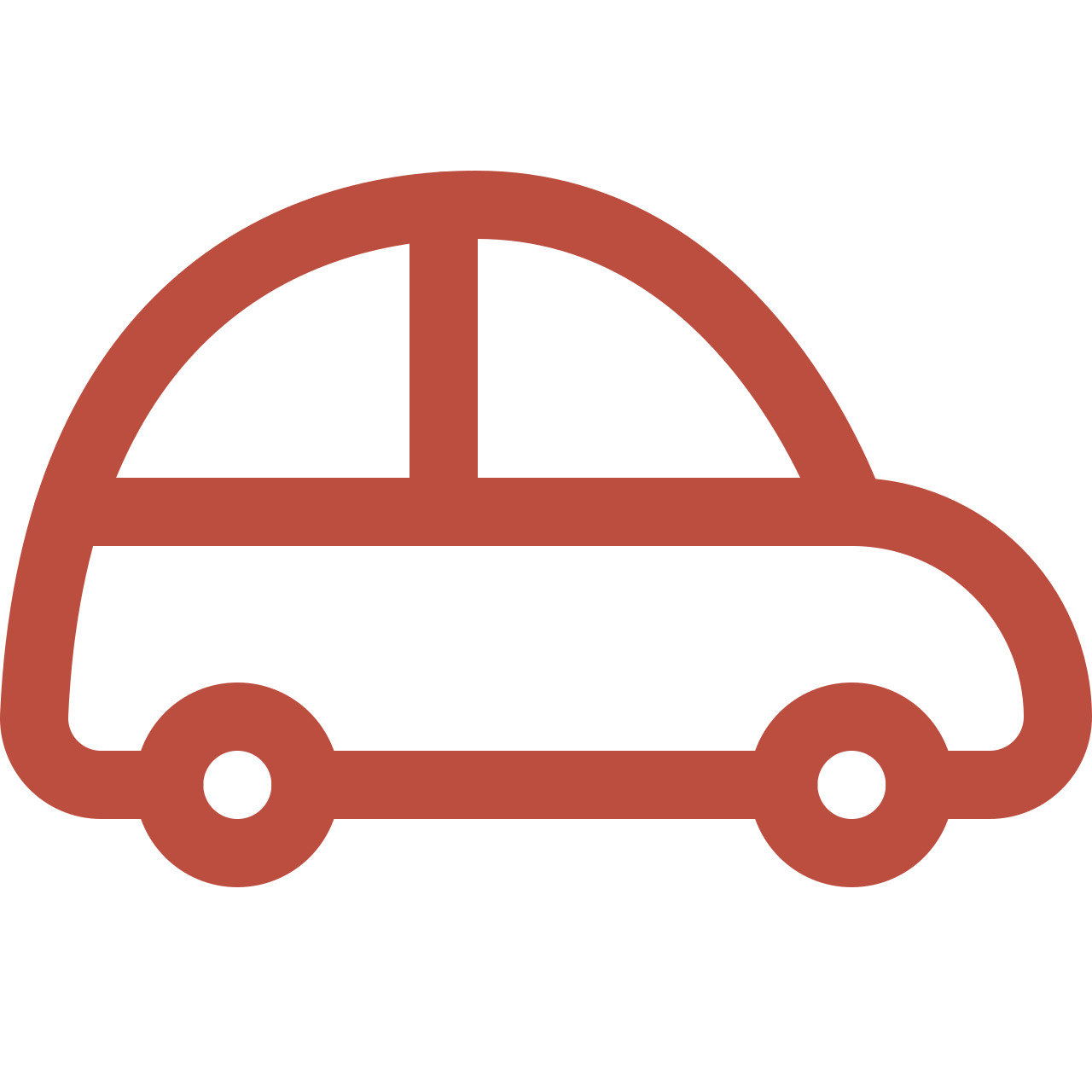 Average Commute Time
Union Station can be reached in 25 minutes by car and just under 45 minutes by public transit.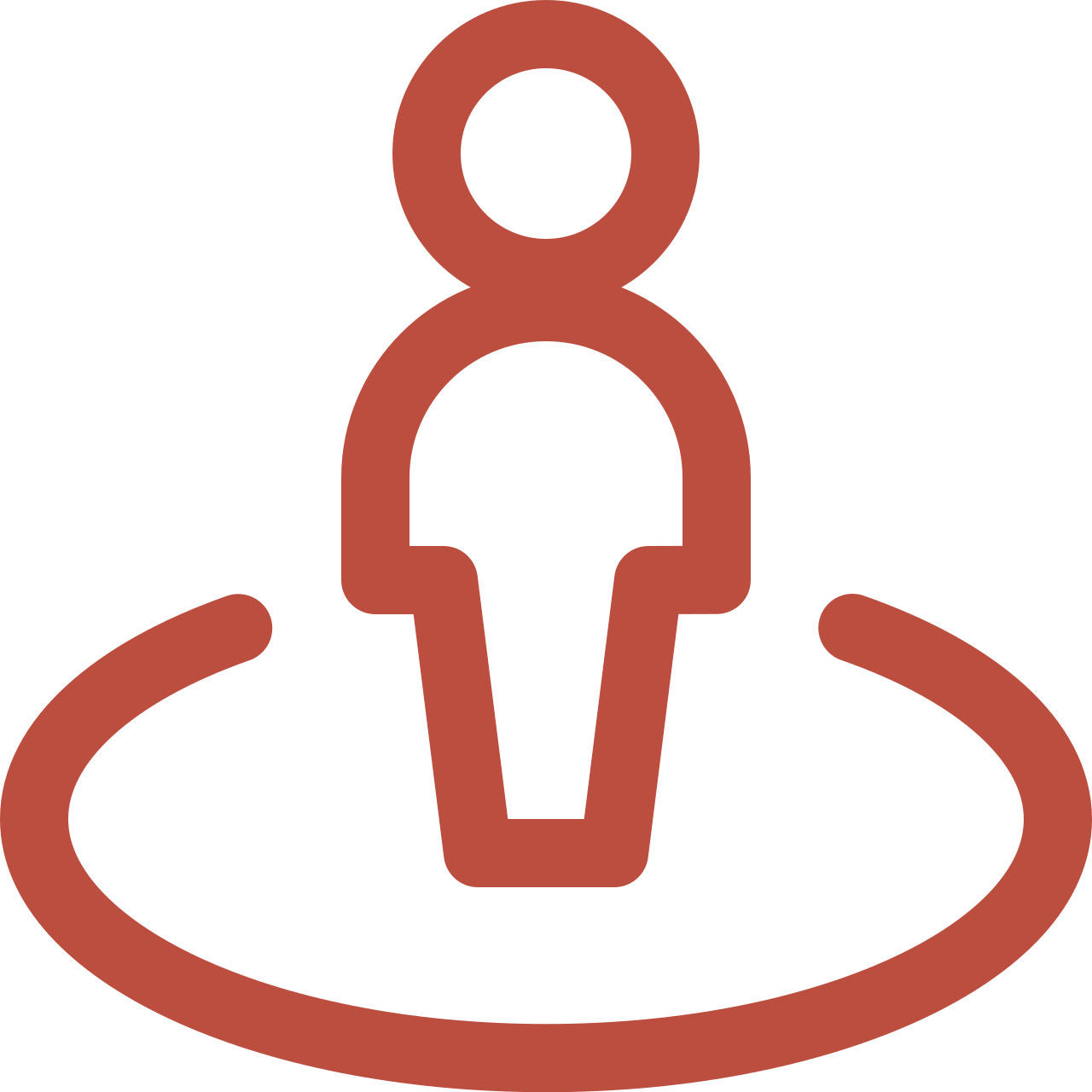 Lifestyle
A diverse, vibrant community with lots to see, do, and taste.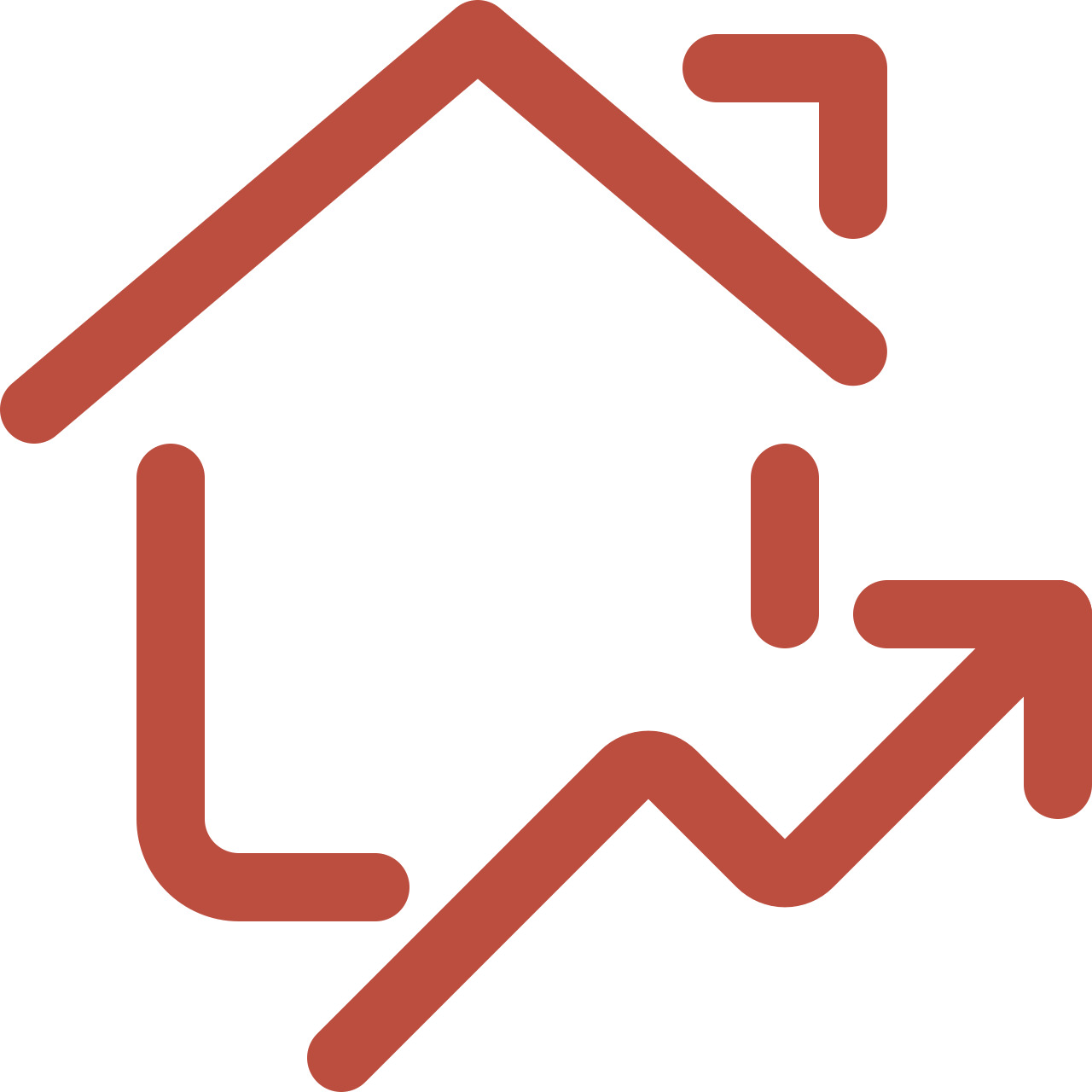 The Housing Market
A charming mix of single-family homes and highrise apartments.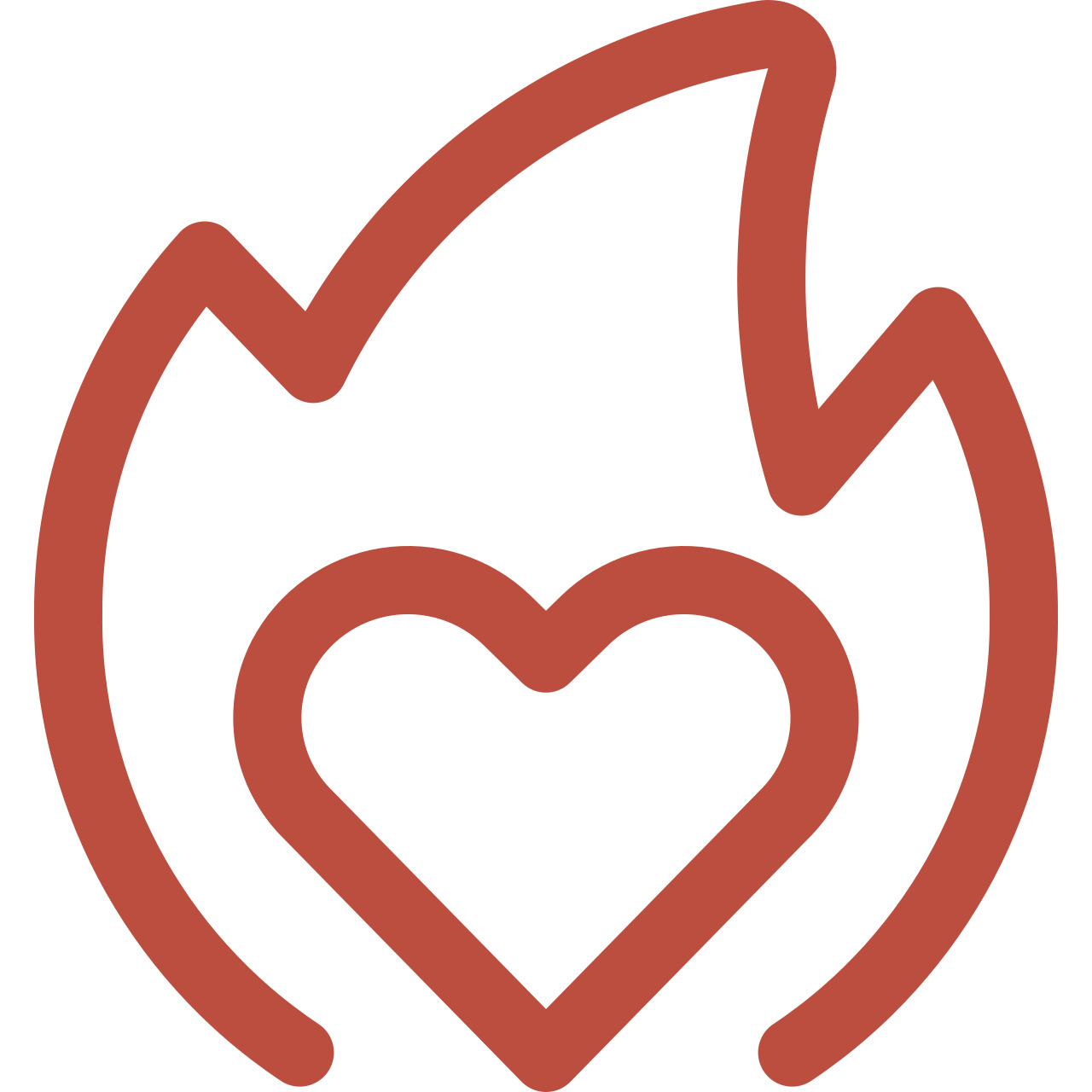 What You'll Love
Lots of shopping, restaurants, and community-supported amenities.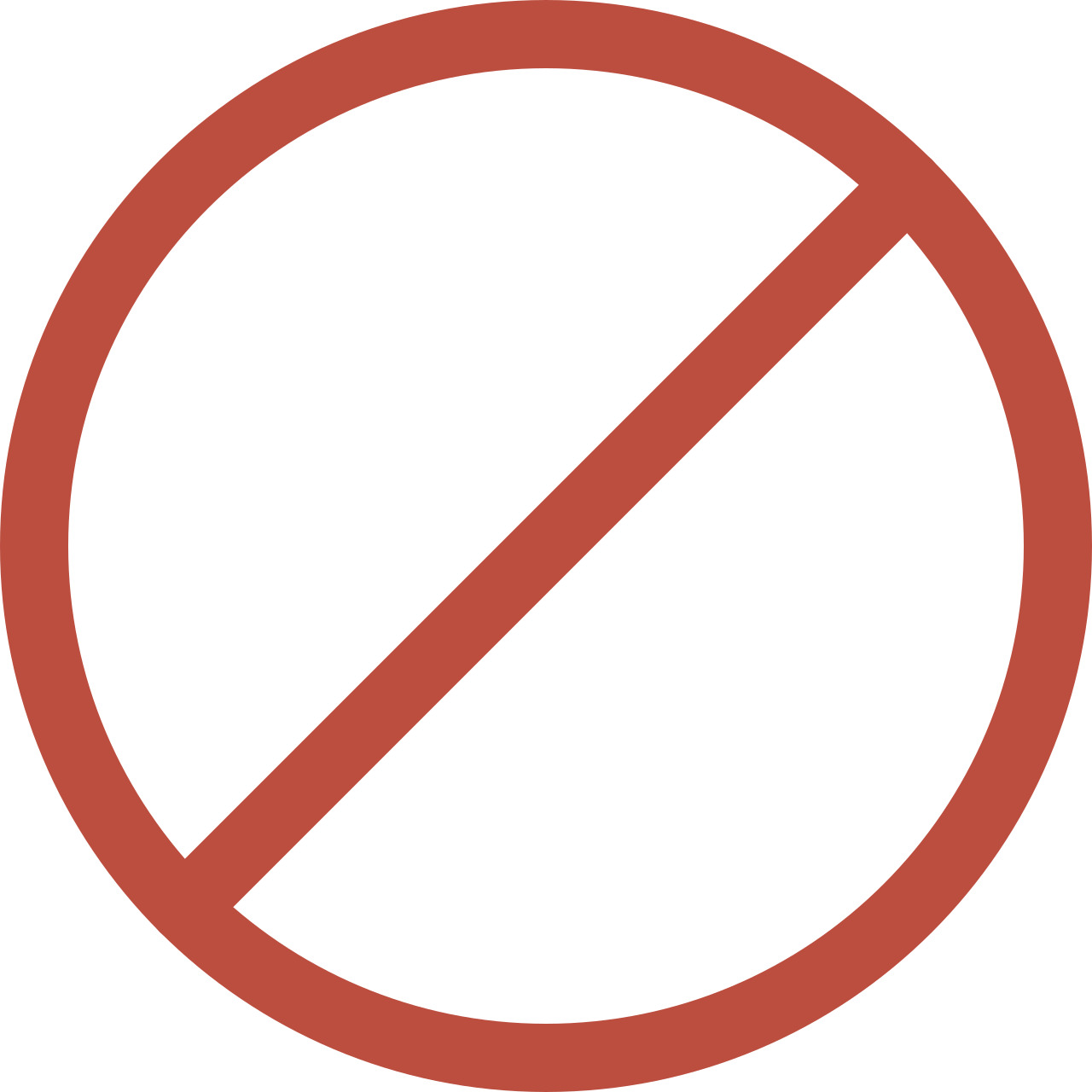 What Not To Expect
In-town subway access or a quick commute to Union Station.

A diverse, affordable, and transit community that offers plenty of green space and lots of exciting dining and shopping opportunities. The residents of Fairbank, York, take every opportunity to show how proud they truly are of their various homeland cultures. The landscape features rolling hills, the shops are eclectic, and the real estate market is as diverse as the residents who call it home.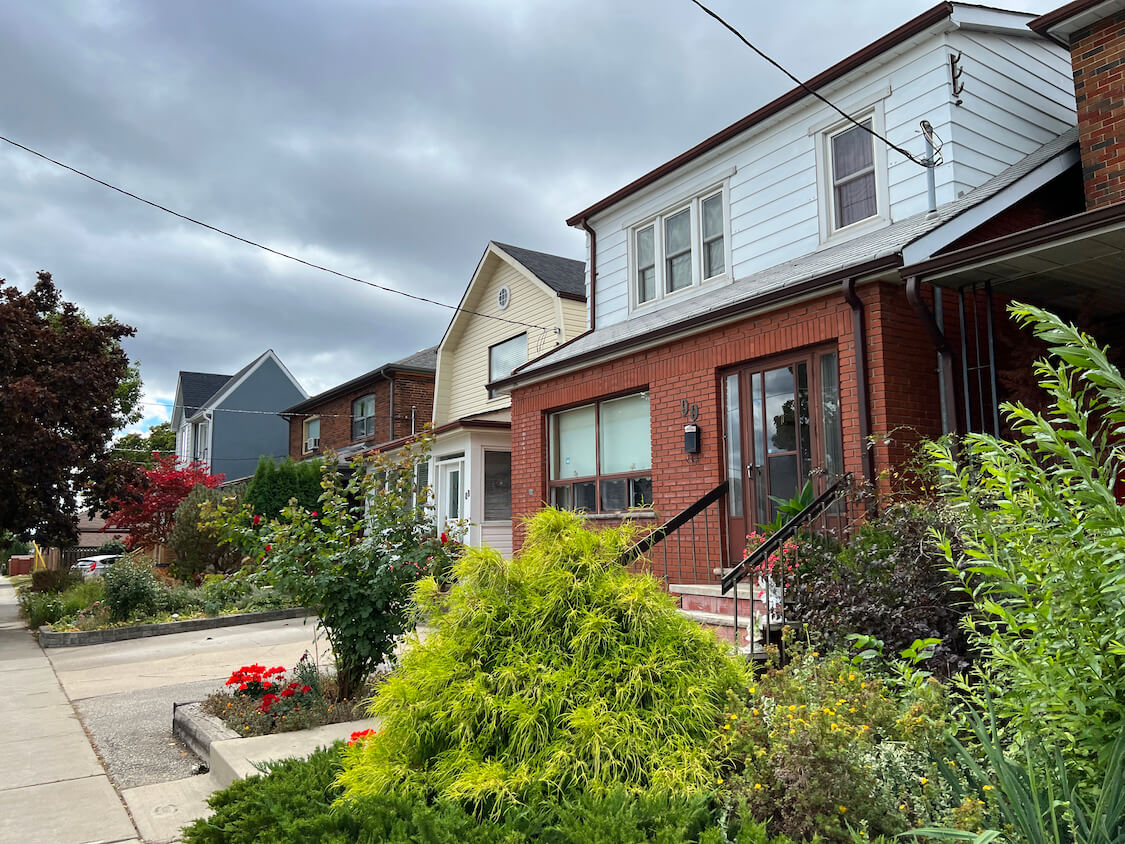 At one time, Fairbank was merely a postal village meant to serve the local farmers and those on their way to nearby Vaughan Township. It was called the Fairbank Postal Village and by the late 1800s, it contained a one-room schoolhouse, a hotel, a church, and a few stores.
Development of the area had a few surges. The first came with the 1892 opening of the train station meant to serve the now-defunct Belt Line Railway. Another happened with the addition of the Toronto streetcar railway service in 1924.
Though much of the development of Fairbank was planned between the 1920s and the 1930s, the city neighbourhood that you see today really began to take shape with the influx of new Canadians that happened in the 1970s, '80s, and '90s.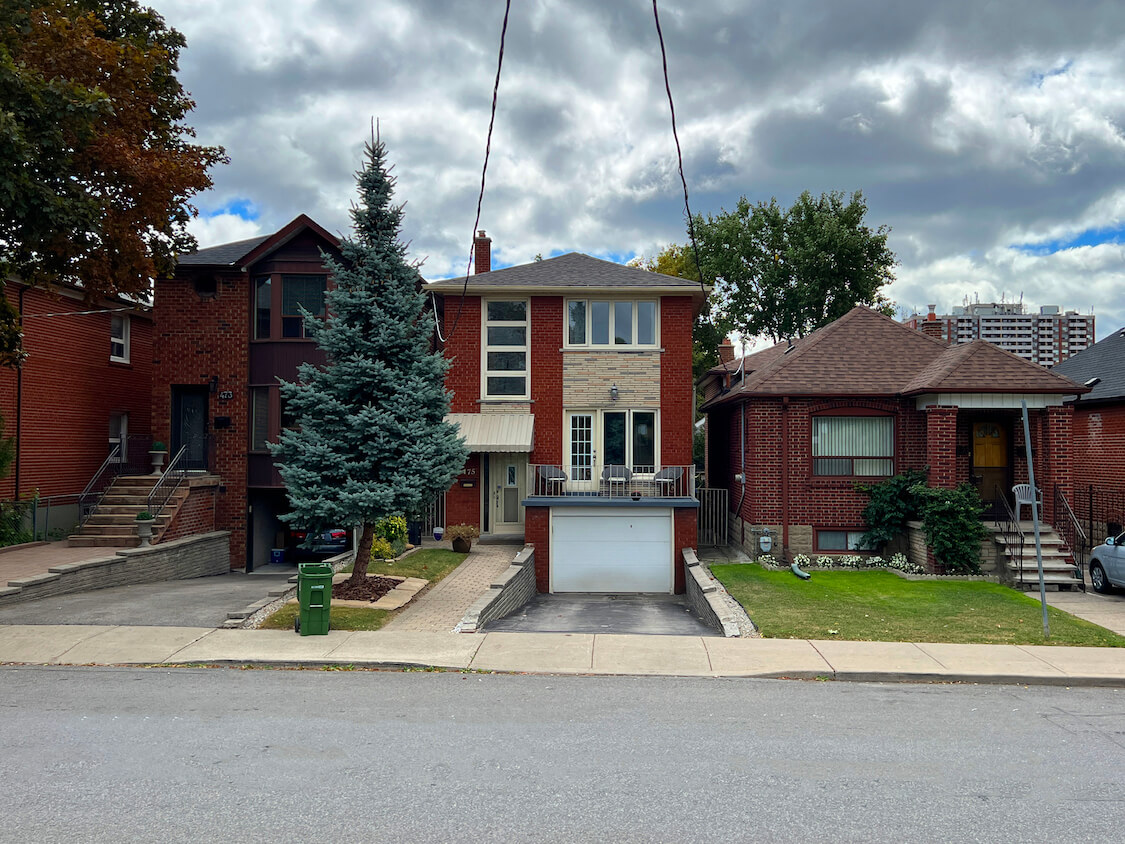 Being a relatively newer development, Fairbank contains a mix of small-to-medium postwar housing stock next to modern rebuilds. You'll see a lot of stucco and exposed brick on a walk through the residential streets. There are a few apartment buildings found along Eglinton Avenue West, as well as the southern part of the neighbourhood.
Not everything in Fairbank is new. The Fairbank United Church has been there since 1889. The residence at 108 Stayner Avenue was built in 1852 and is a registered heritage site.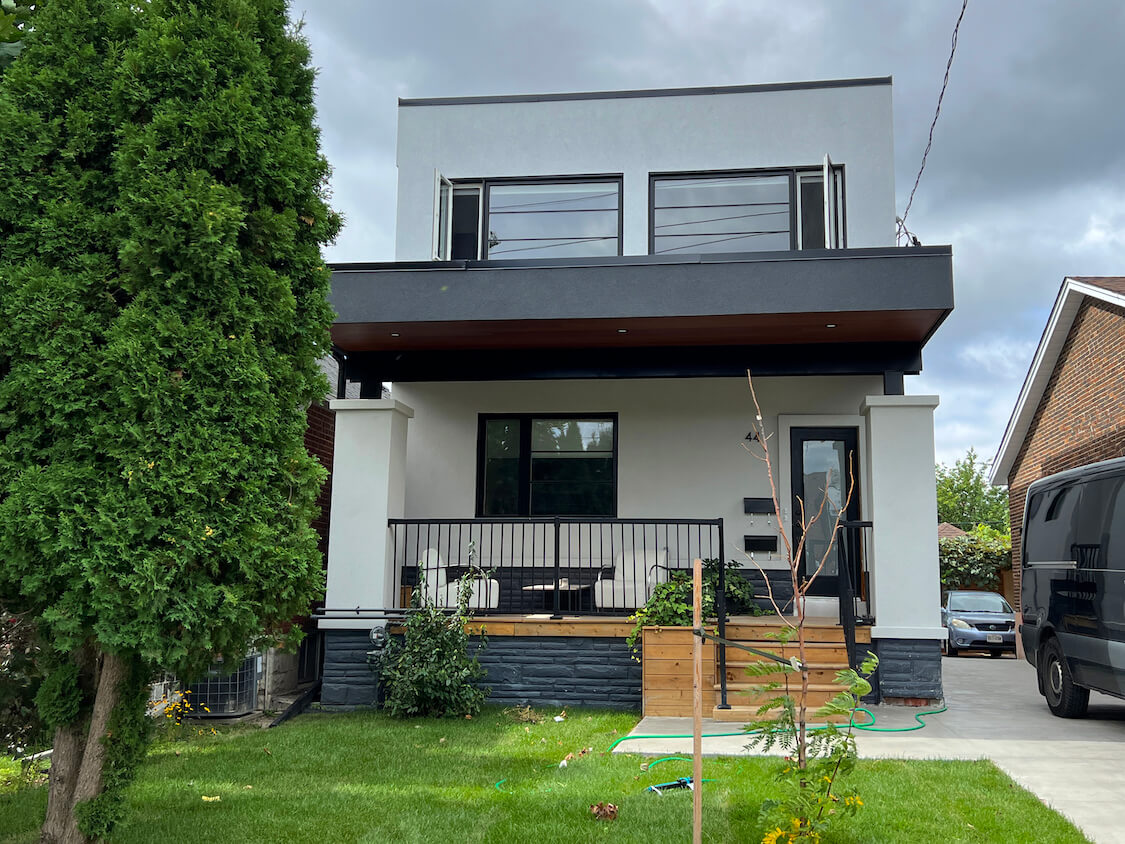 Things to Do in Fairbanks
The arts and culture of Fairbank were constructed on a foundation of diversity and public services. This neighbourhood is now reaping the rewards of an influx of new Canadians that arrived in the 1970s, '80s, and '90s. Not only is it home to Toronto's iconic Little Jamaica shopping district along Eglinton Avenue West, but it also boasts a sizable European demographic of Italian and Portuguese expats.
The City of Toronto supports Fairbank through an impressive variety of publicly funded programs. The Fairbank Memorial Community Centre is a standout in this regard. The facility offers a full docket of adult, youth, and children's programs including recreational sports, fitness classes, and social programs.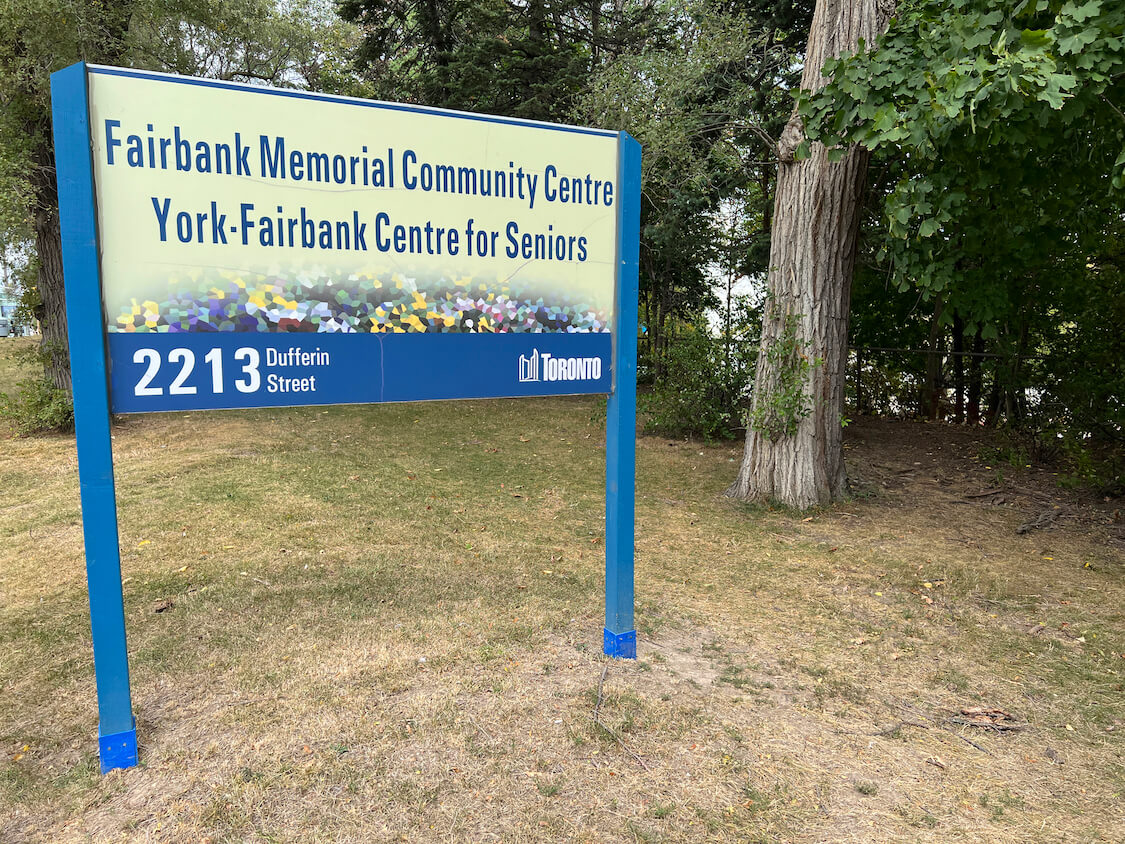 Residents of Fairbank are well served with both practical retail outlets and eclectic window-shopping experiences.
The Castlefield Caledonia Design and Decor District along Castlefield Road is a premier destination for anyone looking to upgrade the interior or exterior of their home. The district is positively massive and includes all the furniture retailers, big box home renovation suppliers, and professional services you'll ever need.
Little Jamaica along Eglinton Avenue West forms the neighbourhood's northern border and is rich with music shops, clothing stores, electronic stores, and various independent service shops.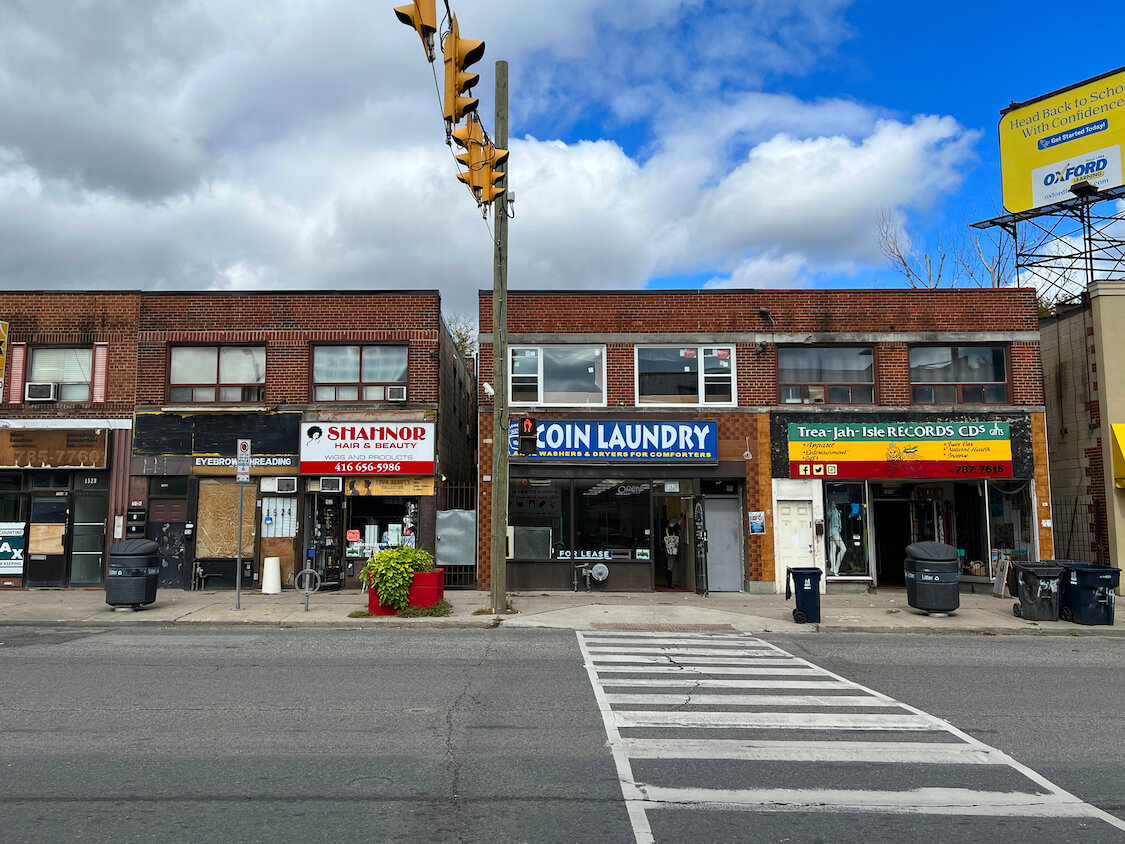 The neighbourhood is served by a few restaurants scattered along the length of Dufferin Street. Oakwood Avenue is home to a pizza place, and some specialty food shops too. But we'd be remiss if we didn't mention the primary foodie destination within the borders of Fairbank known colloquially as Little Jamaica.
Starting at Caledonia Road and running the length of Eglinton Avenue West through to Marlee Avenue, the dining and shopping district of Little Jamaica is home to hundreds of Caribbean-style dining experiences. The area is far and away the largest collection of Caribbean shops in the city and an absolute must-try for anyone who likes their food with a little bit of spice.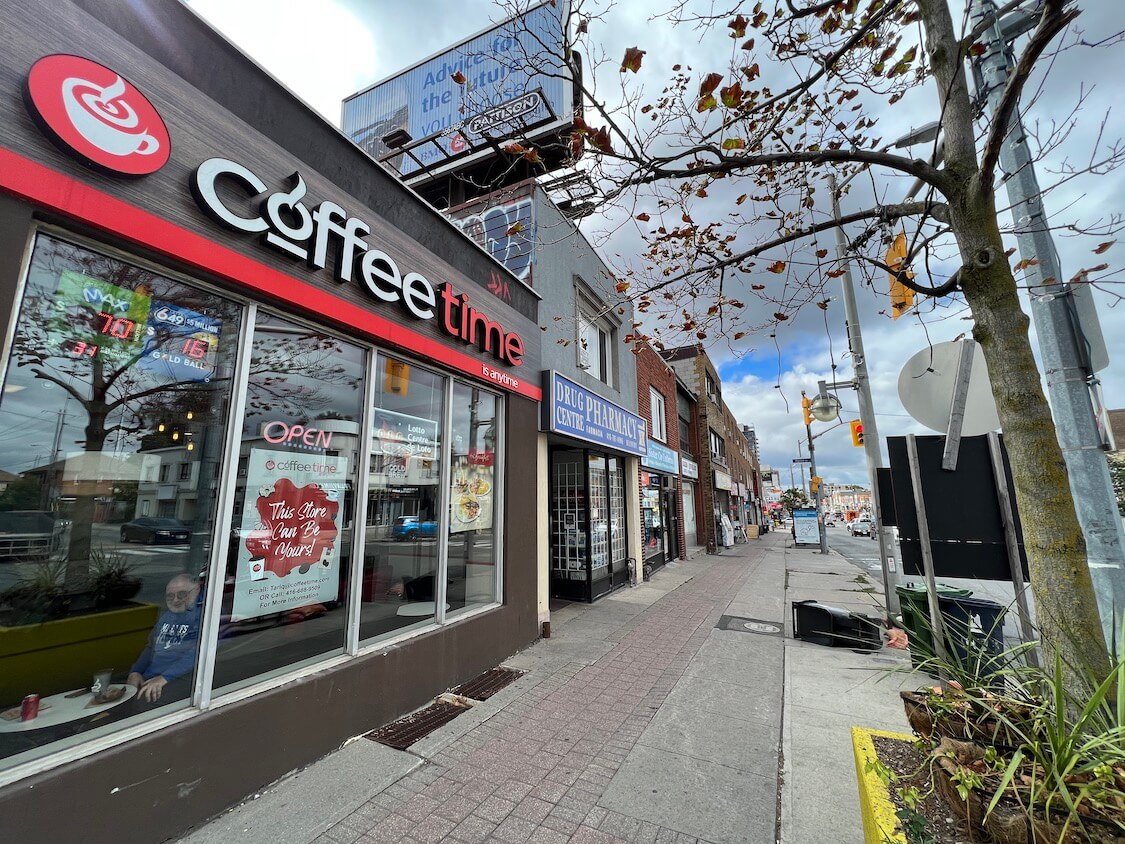 The map of Fairbank, York, is dotted with small parks and a few larger ones too. Those on the west end of the neighbourhood take their dogs, kids, or books to Bert Robinson Park, Eglinton Gilbert Parkette, and Charles Caccia Park. While eastern residents opt for the nearby Fairbank Memorial Park, Senator Peter Bosa Parkette, and Walter Saunders Memorial Park.
The largest public green space is undoubtedly the 42-hectare Prospect Cemetery that begins at Eglinton Avenue West and runs as far south as St. Clair Avenue West. Established in 1890, Prospect Cemetery still actively serves Toronto and features a dedicated veterans' section.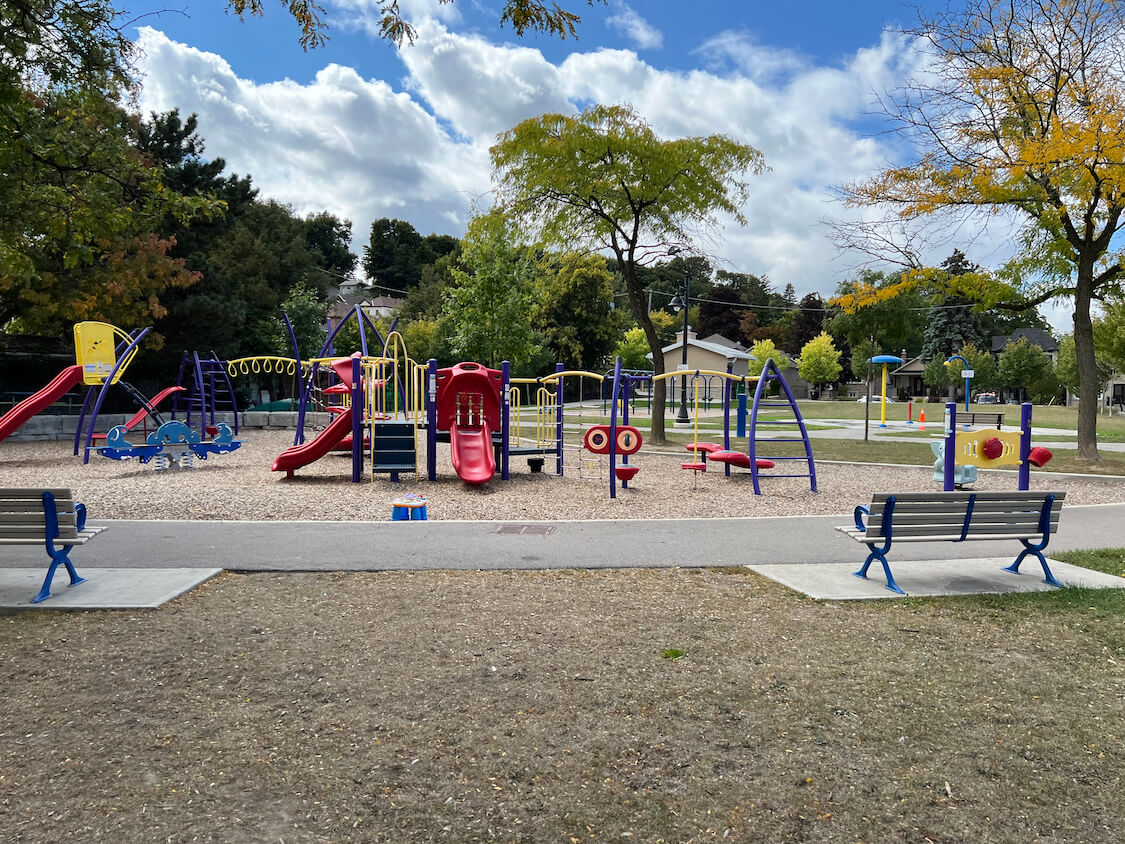 Nestled among the greenery of Fairbank Memorial Park is the neighbourhood's primary community-driven recreational facility. Fairbank Memorial Community Centre can be found in the Dufferin Street and Eglinton Avenue West area. It features a fitness room, an indoor bocce court, a games room, a craft room, and a gymnasium. The facility is also a source of a variety of recreational and social programs for all ages.
The Fairbank Memorial Park is no slouch either. This City of Toronto-run park comes equipped with an outdoor swimming pool, an open athletic field, two baseball diamonds, a basketball court, and a playground.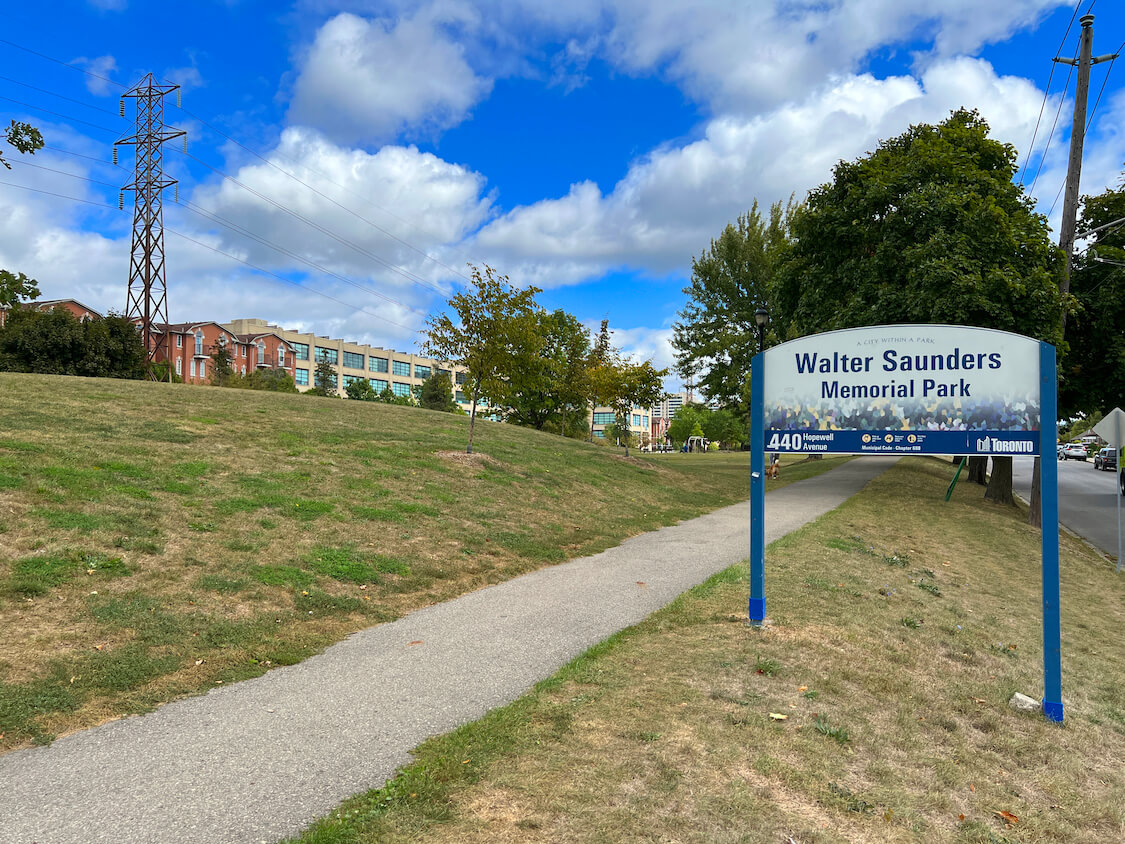 Fairbank doesn't have any subway stations within its borders. It's not all bad though. The Glencairn and Eglinton West Stations are within walking distance of the popular neighbourhood.
Residents are also served by constant bus service along Rogers Road, Eglinton Avenue, Oakwood Avenue, Dufferin Street, and Caledonia Road.
Those who opt to drive themselves around the city can do so quite easily as well. The downtown core is accessible via Dufferin Street, and the Allen Expressway on-ramp is just five minutes away and feeds into much larger and more connected Highway 401.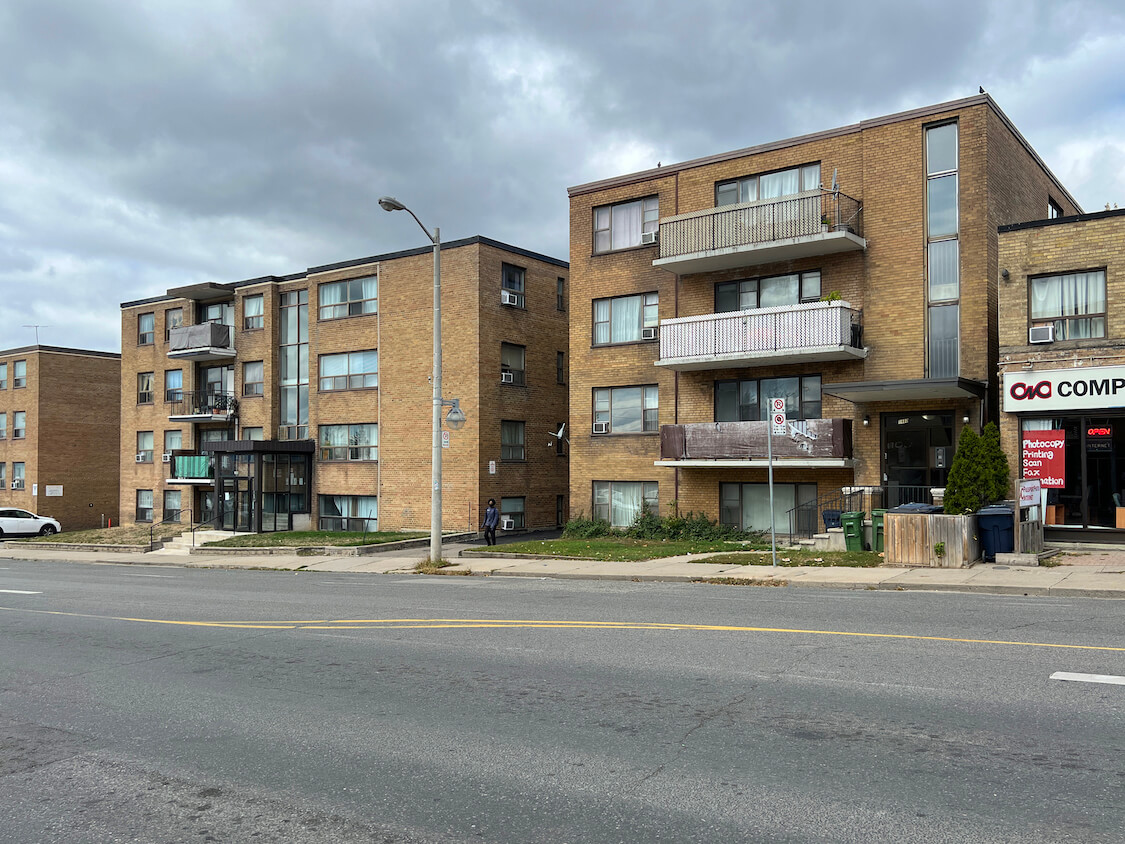 Fairbank, York, is about much more than Little Jamaica. Sure, the area is home to the city's largest collection of Caribbean shops, but it's also composed of a large Portuguese and Italian diaspora. Lots of green space, access to the subway, and affordable housing options make this neighbourhood an affordable choice for anyone looking to experience the excitement of the City of Toronto.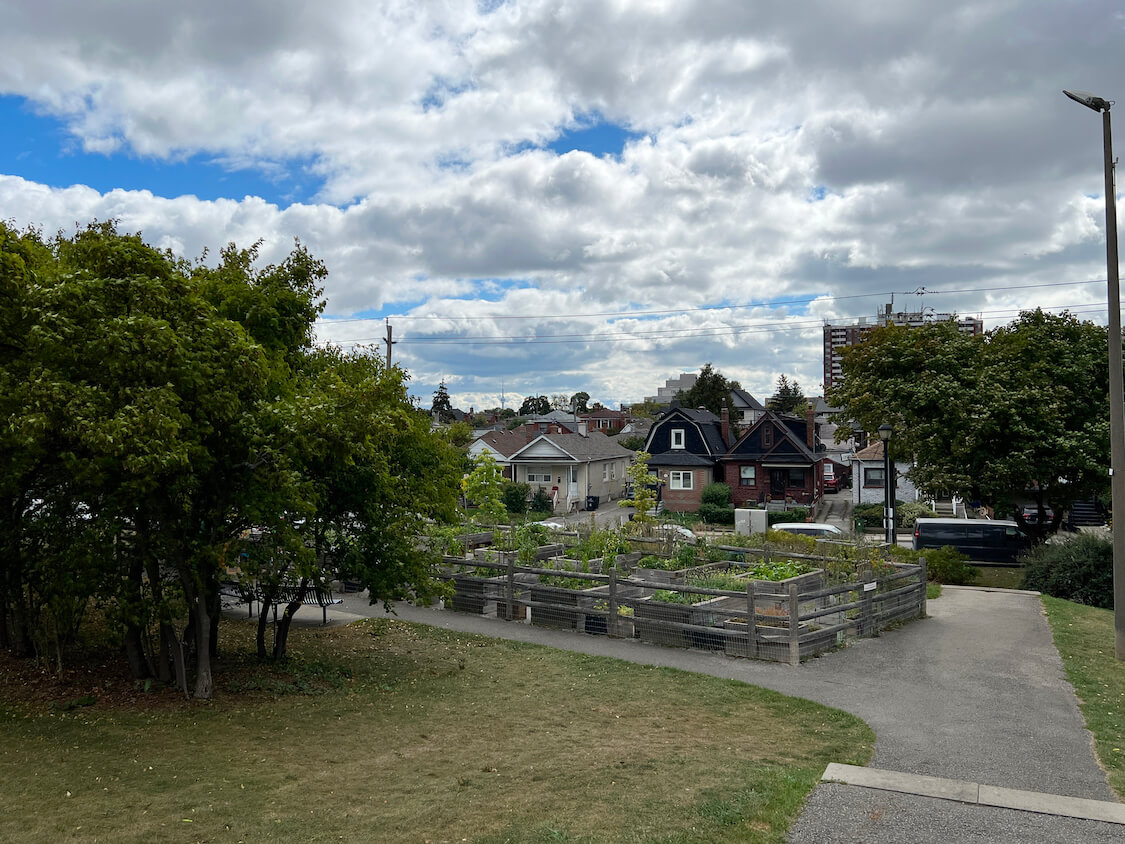 Frequently Asked Questions
What is Fairbank, York, known for?
Fairbank, York, is a relatively young neighbourhood that's benefited greatly from an influx of new Canadians. Some of those new Canadians led to the growth of the area's primary shopping district. With the largest collection of Caribbean shops in Toronto, Fairbank, Toronto, is unquestionably known as the home of Little Jamaica.
Why is it called Fairbank?
The early days of Fairbank saw the land transition from rural farmland into a fast-developing big-city town. Before it became the diverse town that is known and loved today, the area once housed Fairbank Farm.