Rural Pickering Neighbourhood Guide: Scenic and Serene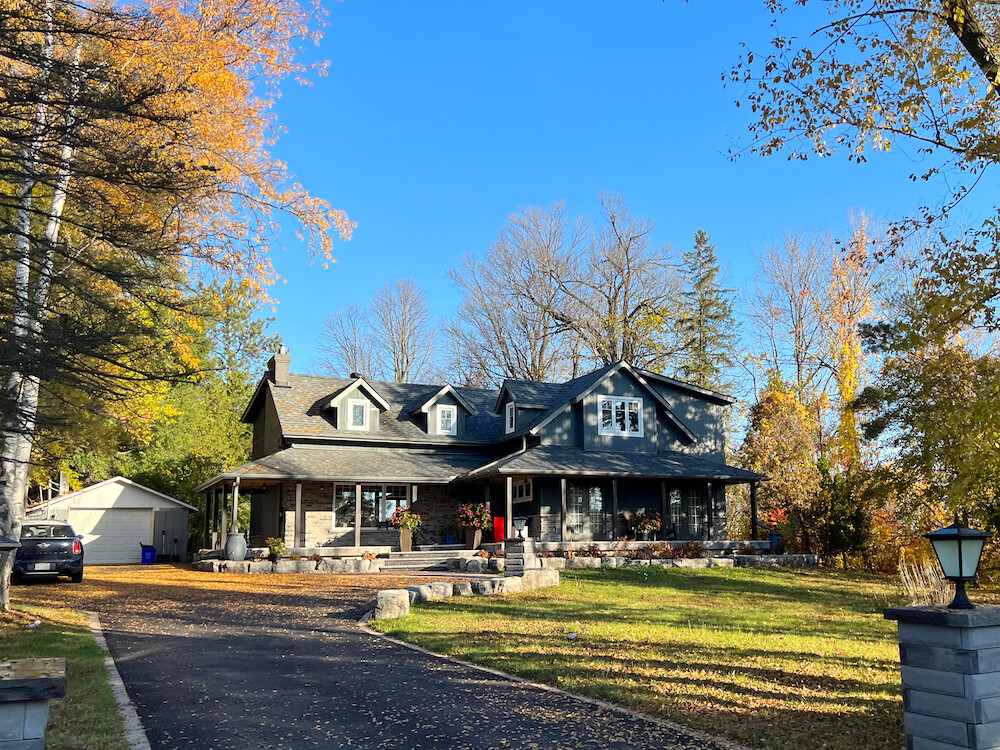 Neighbourhood At a Glance: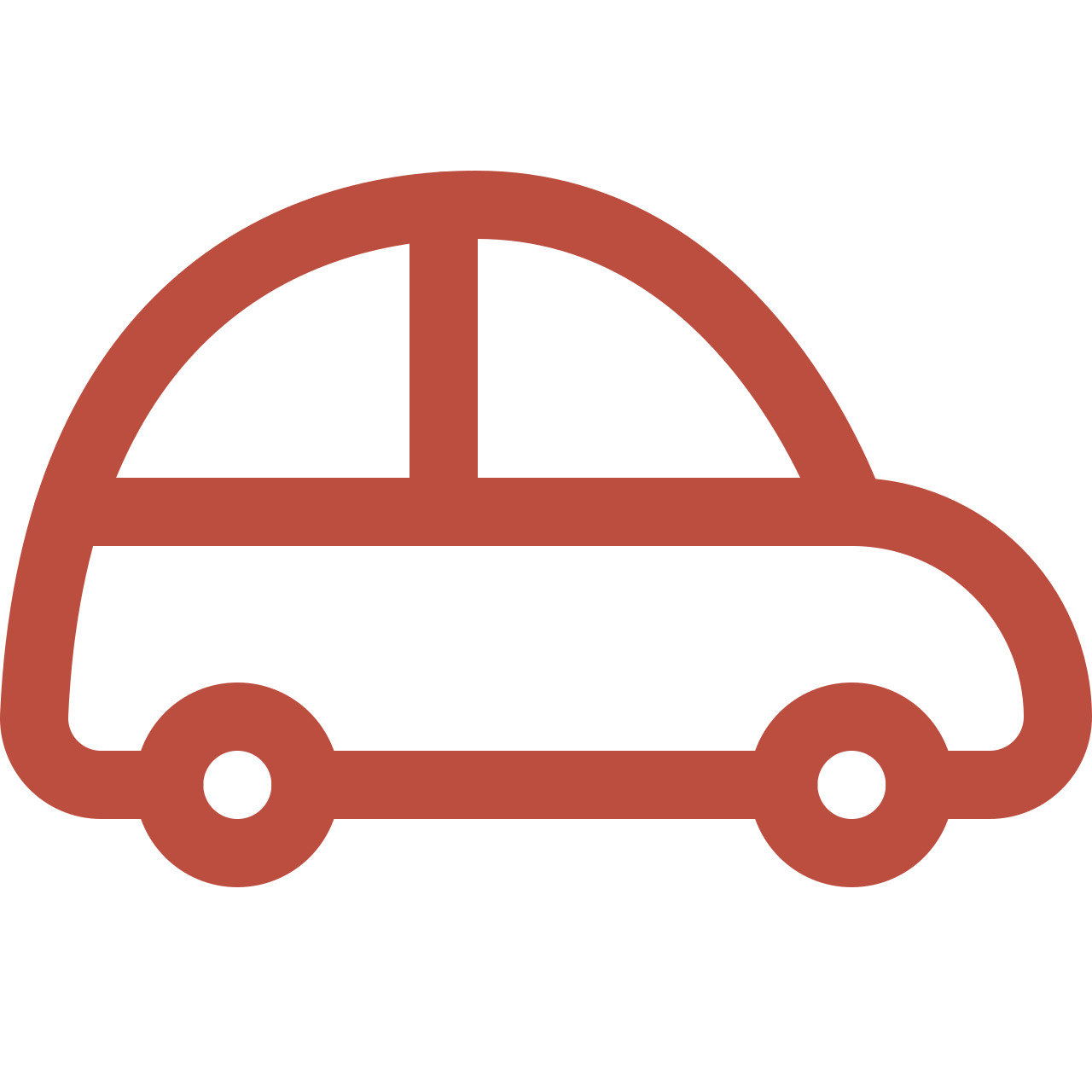 Average Commute Time to Toronto
Rural Pickering can be reached in under 60 minutes from Toronto.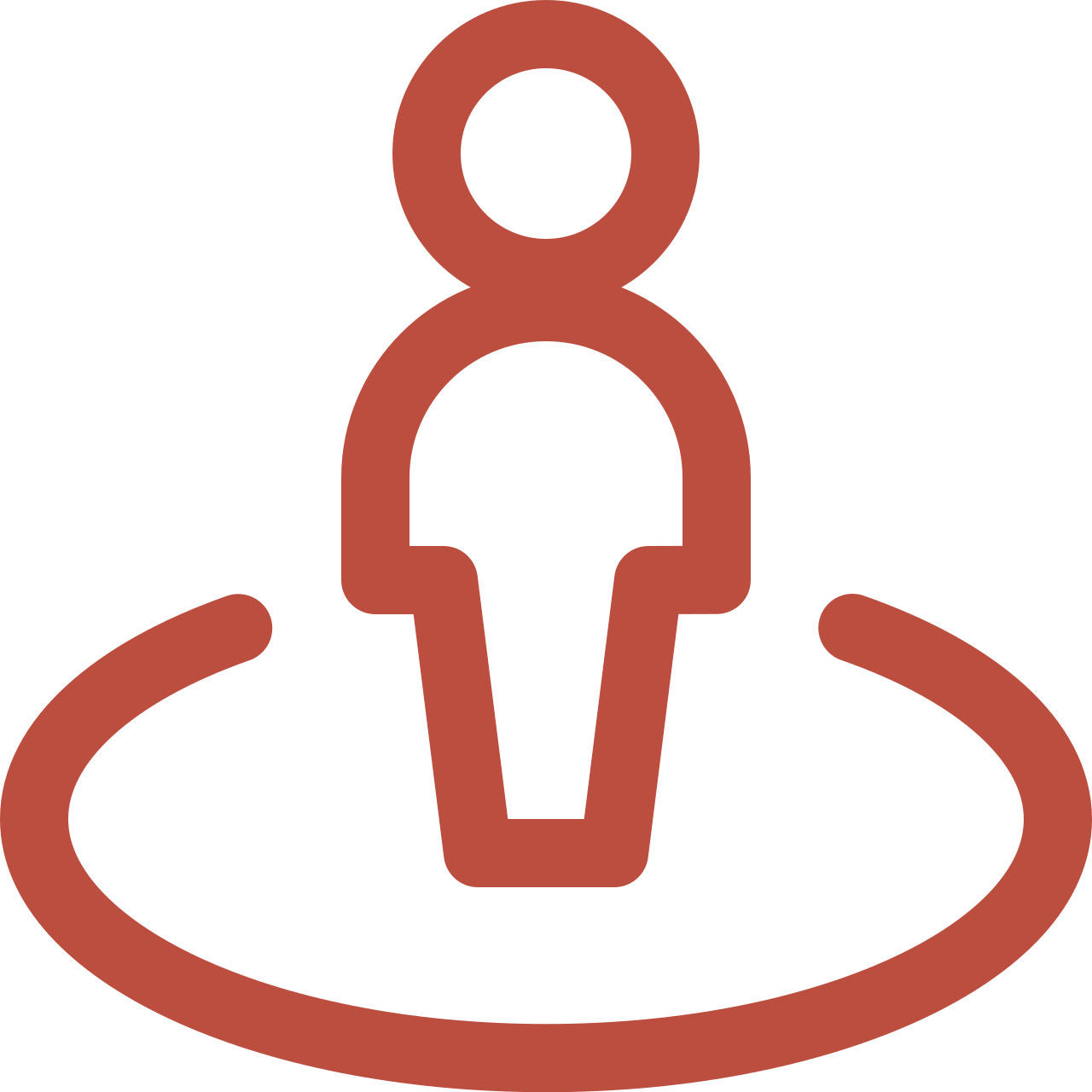 Lifestyle
If you enjoy a night out at the theater, try out the Herongate Barn Theatre, a converted barn.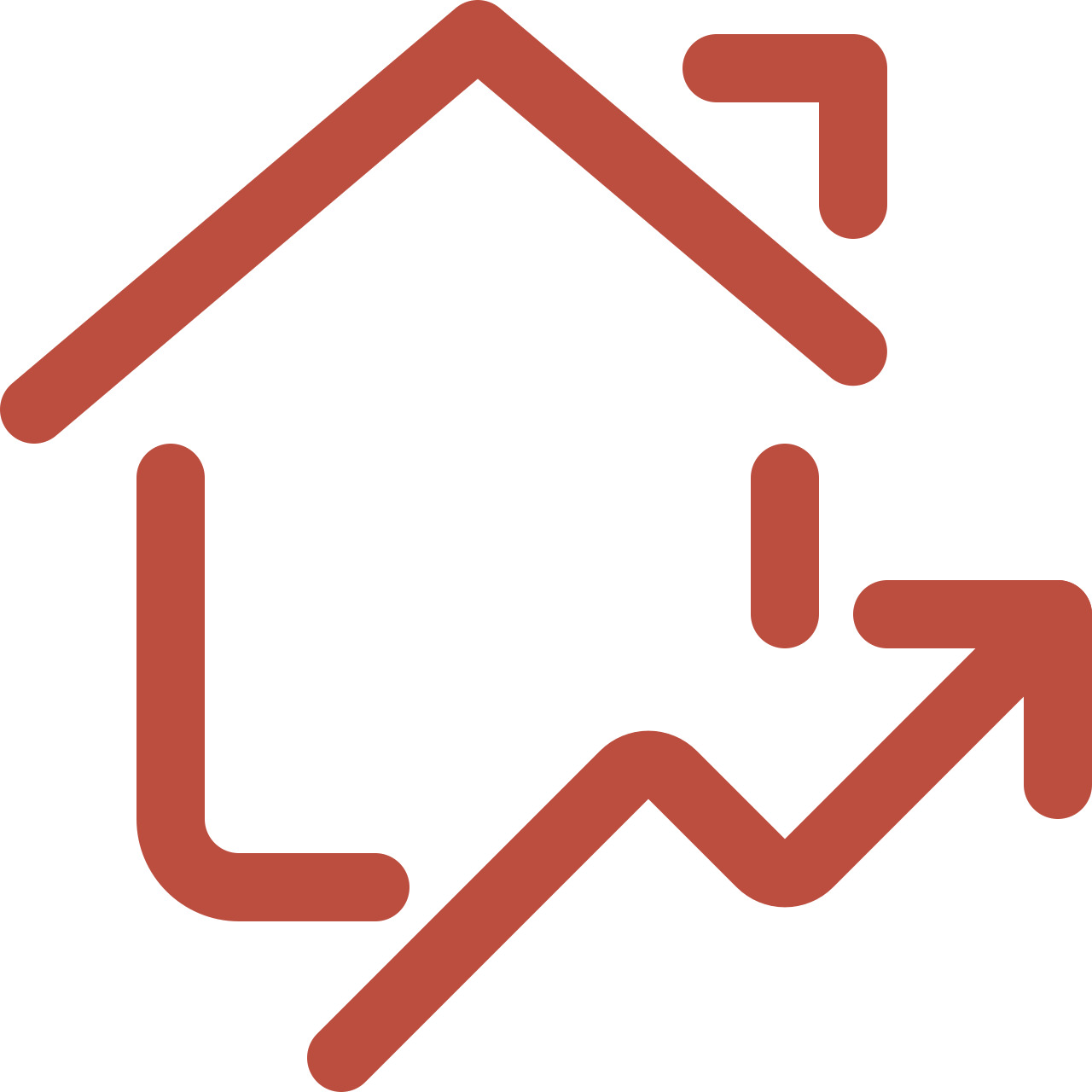 The Housing Market
Secluded farmhouses, Victorian homes, and newer build homes provide a dwelling for every lifestyle.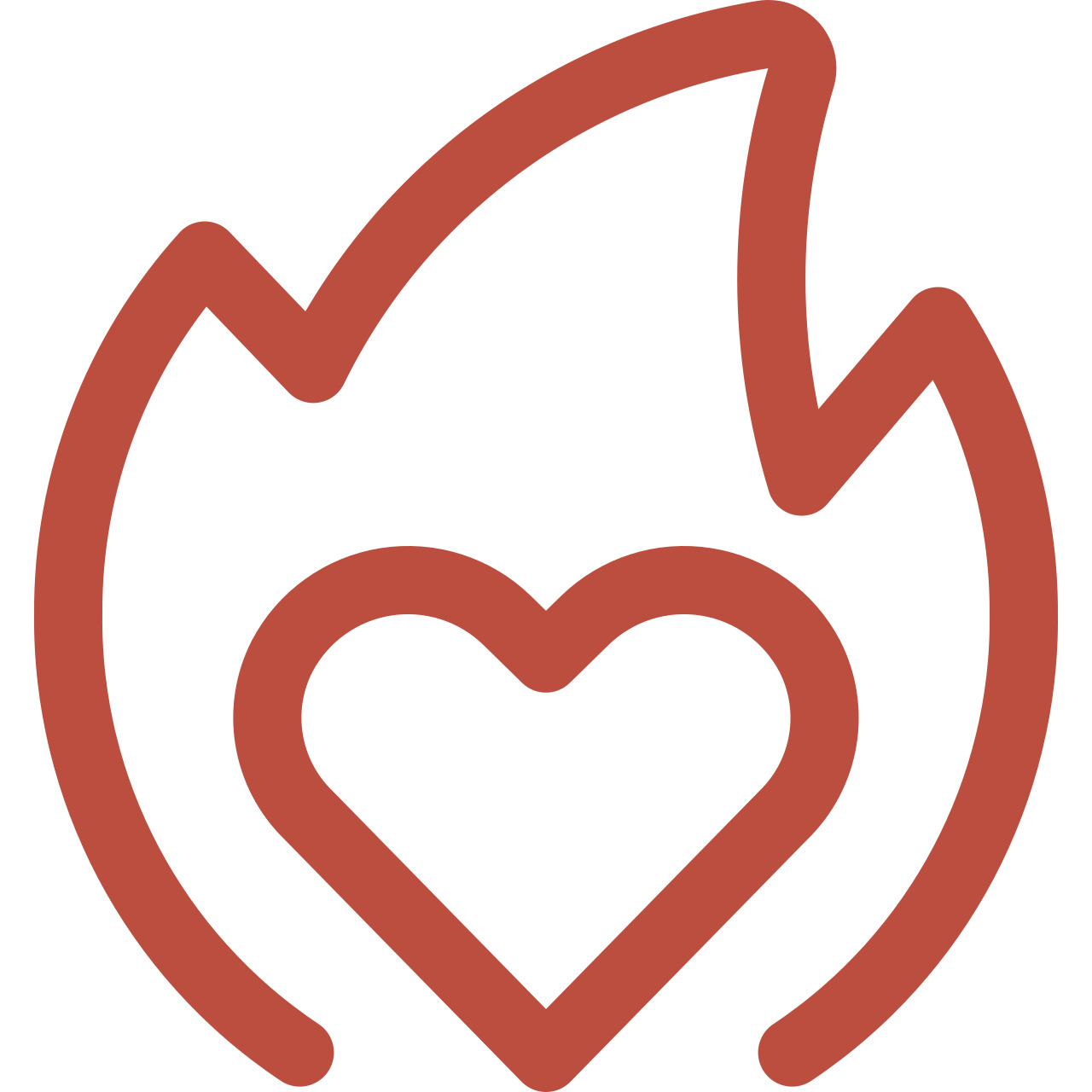 What You'll Love
You'll love the scenic farmland, small towns and hamlets, and close-knit communities.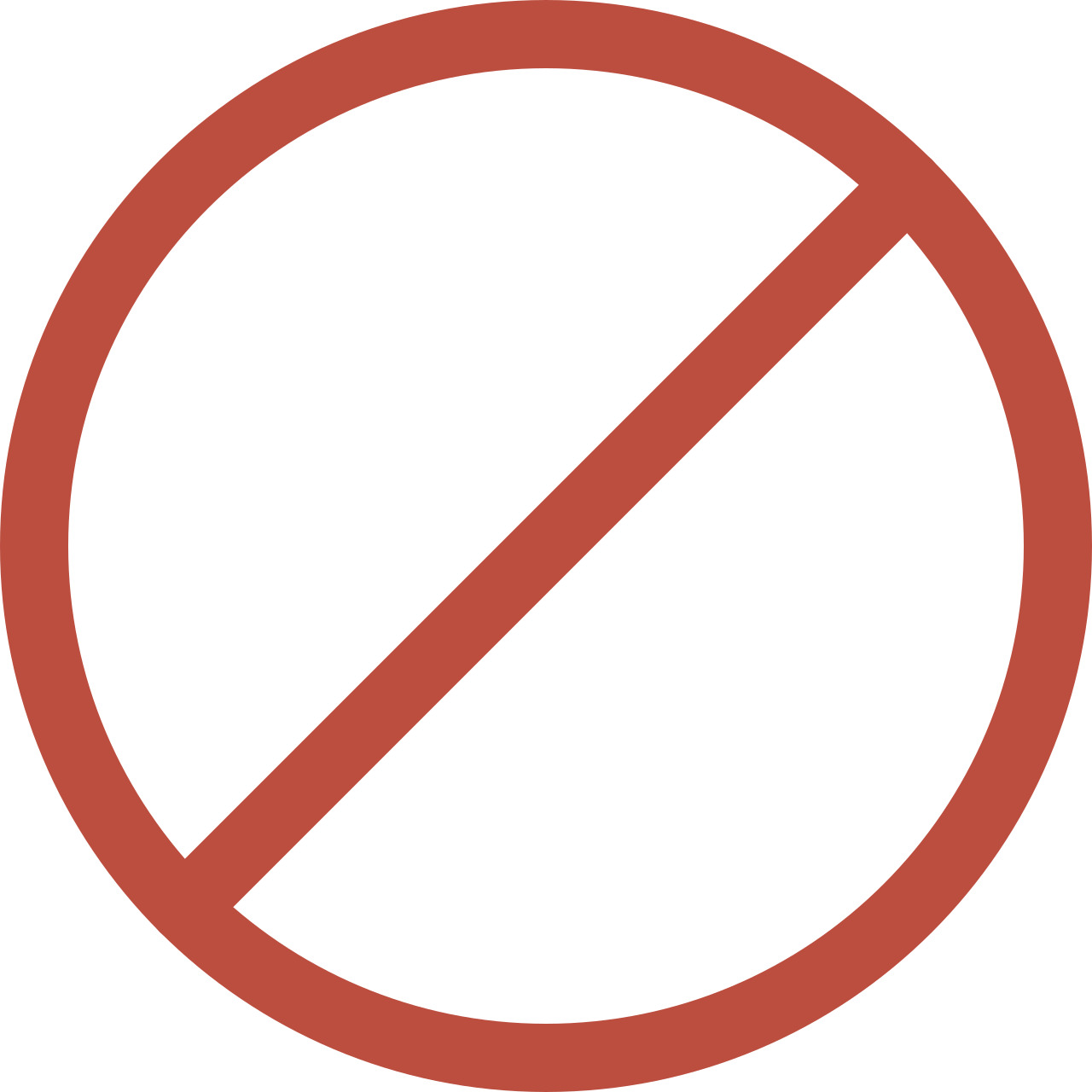 What Not To Expect
Don't expect to find big-city shopping plazas and congested sub-divisions.

Rural Pickering is a scenic expanse of farmland, small towns and hamlets, and forested areas located in the northern aspect of Pickering. The charming small towns of Claremont, Whitevale, and Brougham all have their own unique pasts. Historic and gothic buildings decorate the towns, along with opulent Victorian homes, and an assortment of unique eateries, specialty shops, and antique stores line the streets.
Rural Pickering is ideal for those wanting to enjoy wide outdoor spaces and raise their family in a close-knit greenbelt community, where everyone knows your name.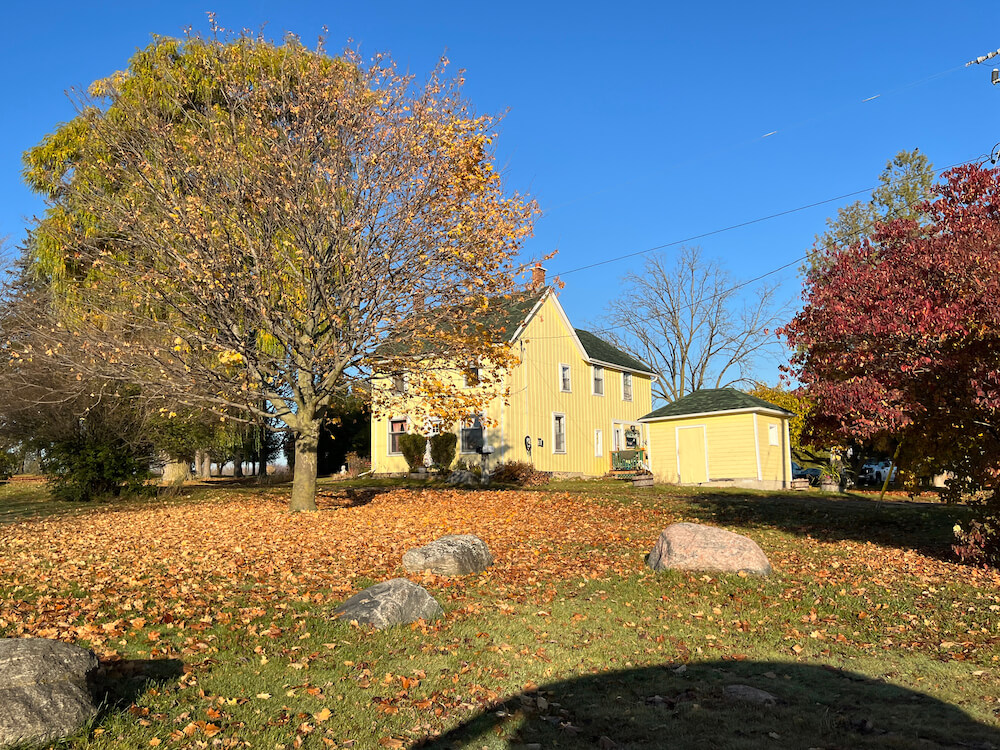 The town of Pickering has a long history dating back to the Aboriginal people, who occupied the land for thousands of years before the British settlers arrived in the area in 1763. In fact, Pickering is named after the town of Pickering in Yorkshire, England.
The town grew in prosperity over the years, and blossomed into a thriving economic centre with three general stores, a wagon and carriage factory, a cheese factory, and a butcher shop. However, this prosperity wasn't meant to last, and several large fires burned down many of the buildings in 1874, including a public hall, a woolen mill, and the planing and grist mills.
Today, many historic and beautiful buildings remain in Whitevale, including the Whitevale church, which was first built in 1884 as a Methodist church. This church displays opulent stained glass windows and handcrafted wooden pews.
The Whitevale bridge is also a historic landmark and over the years, the bridge has been rebuilt several times. If you're interested in finding out more about the long history of the Whitevale bridge, you can check out a permanent display at Whitevale Park, which outlines the tumultuous history of this historic icon.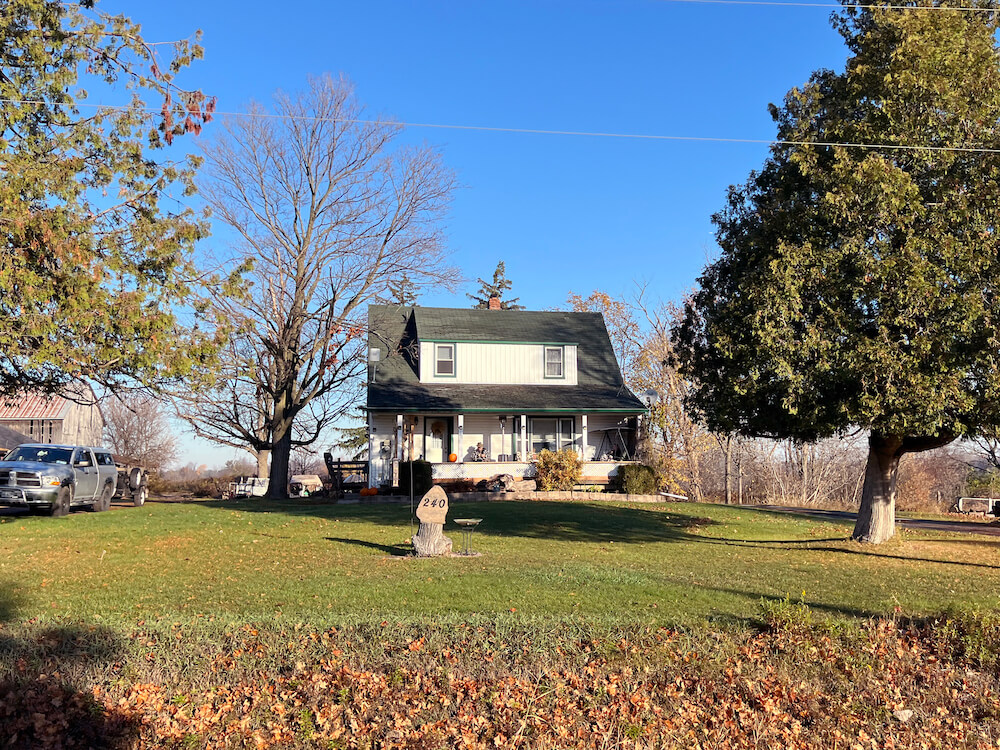 Rural Pickering boasts large unique properties which are far from the cookie-cutter homes that you might find in a subdivision. You'll find many opulent and spacious homes located in rural and secluded communities with peaceful surrounding green spaces.
The largest selection of homes can be found in Claremont, where many picturesque Victorian homes line the streets of the town.
Most of the homes in rural Pickering are large detached properties with three bedrooms. About 40% of the detached homes and townhouses in this region were built before the 1960s and the remaining properties were built in the 1960s and the 1980s.
Secluded farmhouses, historic Victorian homes, and newer built detached homes provide a home for every lifestyle.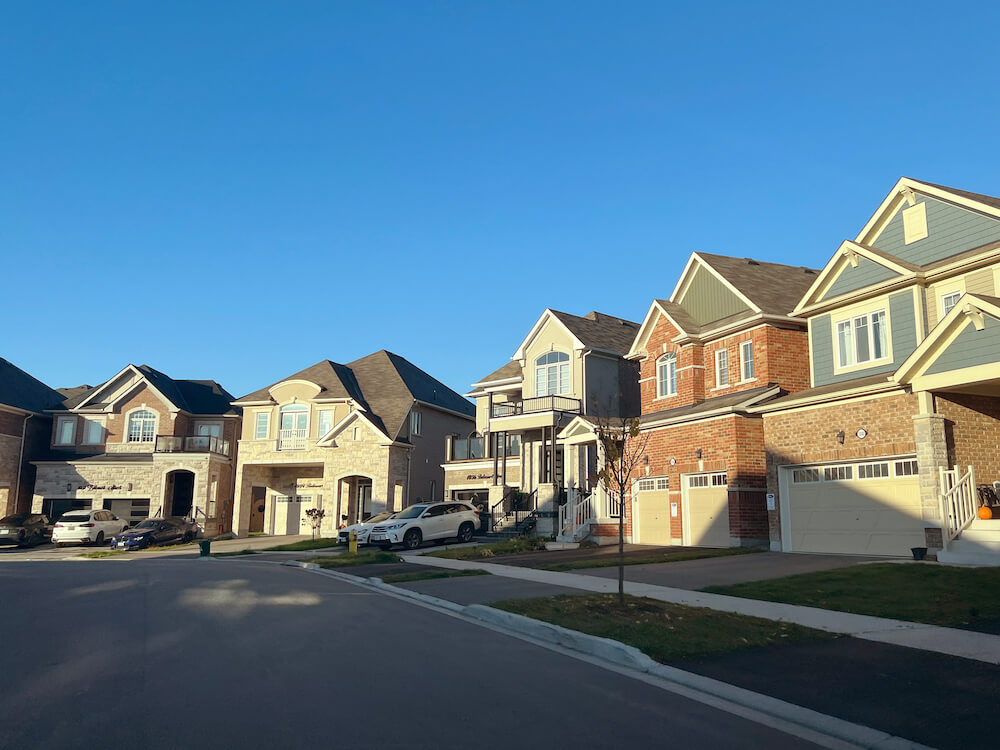 Things to Do in Rural Pickering
With all the wide-open green space, it's only fitting that a high-end golf club would be nestled among the trees. The Whitevale Golf Club is situated on Golf Club Road and is one of three golf clubs in rural Pickering. 
Join friends for a casual round of golf or compete in a tournament. The clubhouse sits high above the rolling hills of rural Pickering and provides awesome views of the surrounding countryside and offers dining and patio and lounge areas. 
Whitevale Golf Club rolls out free junior golf camps for kids and golfing professionals are on call to help you hone your skills. The onsite pro shop stocks a wide variety of high-end golfing attire so you'll look fabulous on the course.
 If you enjoy a night out at the theatre, shake things up a bit and try out the Herongate Barn Theatre located on Altona Road. What originally began as a dairy farm was converted into an auction house in the 1970s until 1975, when the owners, the Ward family, converted it into a dinner theatre.
 The dining experience is unique and you'll enjoy sumptuous fare while sitting in what was originally a bullpen or a manger. You'll also be sitting on a theatre seat that originated at the historic Victory Burlesque Theatre in Toronto
The local Whitevale Arts and Culture Center is a community hub located in the hamlet of Whitevale. This center welcomes residents to meet, borrow books and DVDs, and enjoy the works of art displayed by local artists.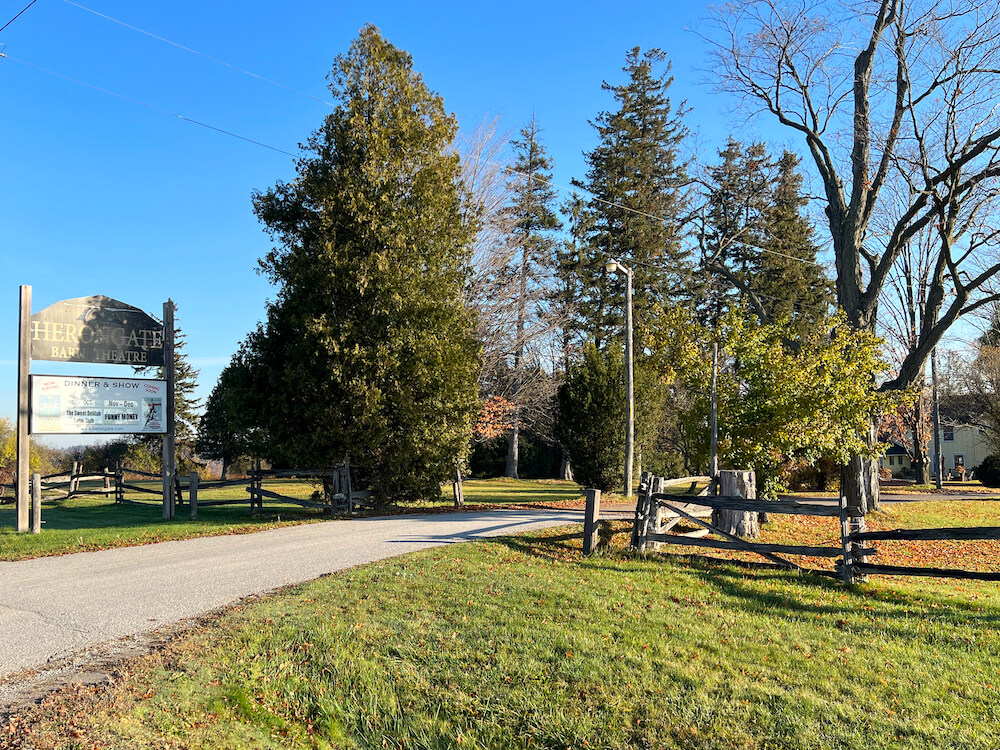 Although big malls such as Pickering Town Center are located nearby in central Pickering, why not explore some of the smaller specialty stores lining rural Pickering's towns! Barns Swallow Pottery is operated by entrepreneur, Deanna Jones, and is located on Concession Road 6.
Deanna offers studio tours where you can see her in action, operating her potter's wheel and crafting the high-quality unique items she sells. Barn Swallow Pottery accepts custom orders – if you're looking for a handcrafted coffee mug for a gift, this store is your go-to for a gift that will be cherished!
Michael Rowan Antiques, located in Locust Hill, sells original painted furniture and folk art. He also performs antique appraisals – a folk-art painting will add a colourful conversation piece to your home.
Another nearby antique shop is ML Interiors Vintage Chic, located just off Highway 7. You can easily get lost in this shop for the day browsing the large assortment of time-worn memorabilia and curios.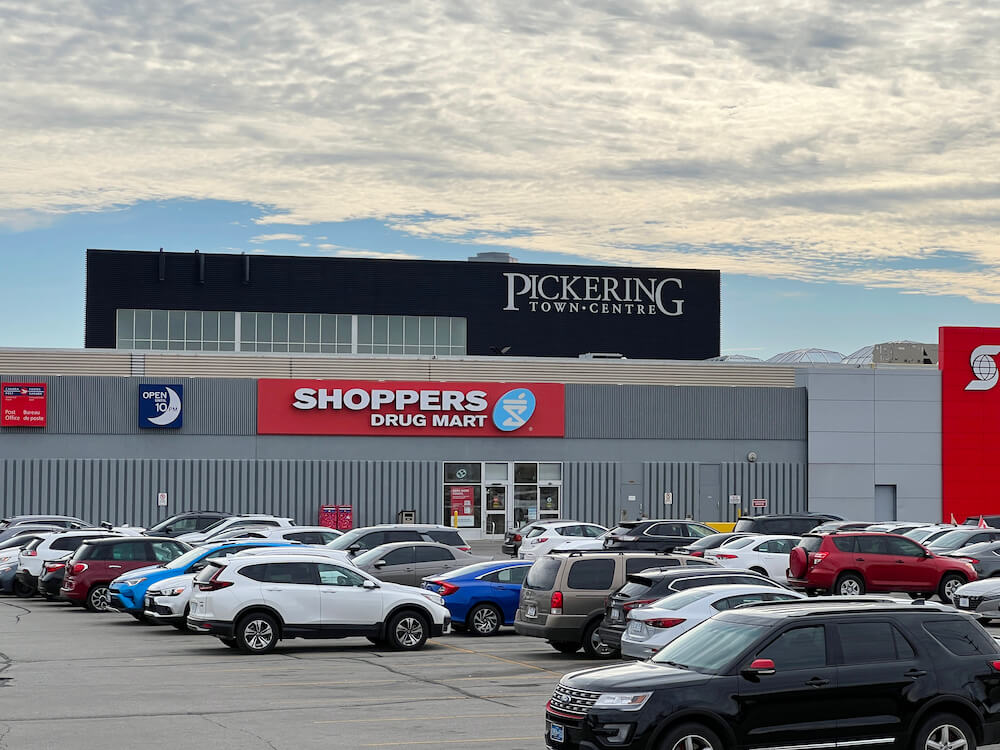 Rural Pickering features an assortment of dining establishments that offer homestyle cooking at its best. Ennex Wings Point is new to rural Pickering and opened its doors on March 26, 2021. Since that time, it has established a reputation for offering wing concoctions that are out of this world!
The restaurant developed its unique secret annex sauces, including the Messy Sweetheart, Spicy Garlic Parm, and Killer Thai. The restaurant is situated next to a gas station in Greenwood and is indeed a hidden gem.
Wings Point has something for everyone and vegetarians can enjoy the veggie quesadillas and there are also kids' and couples' specials. If you're hosting a get-together at home, drop in and pick up a 10-pound order of wings cooked just to your liking.
The Old Brock Cafe and Pizzeria is located in Claremont and offers home cooking at its best. Comfort foods like butter chicken poutine, chicken roti, and curry chicken are a must-try! The restaurant is cozy with wooden tables and chairs, upholstered benches, and hardwood floors.
Claremont Country Restaurant is owned and operated by a local resident and offers an eclectic assortment of dishes, including pizza, Thai, and Indian food. The owner prides himself on only using the freshest herbs, spices, and ingredients to make a mysterious sauce for his dishes.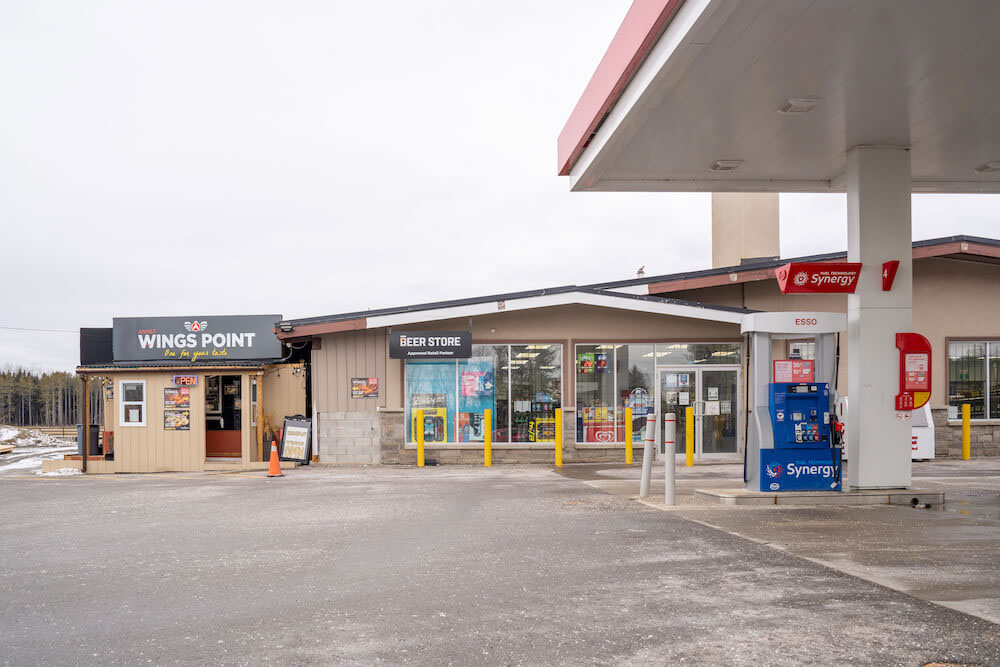 Rural Pickering boasts an impressive 12 parks including Dawn Beer Memorial Park, Green River Park, Greenwood Park, and Rouge Park, among others.
A scenic expanse of greenery, Grand Valley Park is located on the Third Concession, west of Valley Farm Road, and is a favourite for hikers. Pet lovers also enjoy the leash-free dog park. The trails boast scenic views of Duffins Creek, and Seaton's Trail is perfect for mountain cycling through the forest or taking a relaxing stroll. This park is full of undisturbed wilderness and the trails are very wide, providing ample opportunity to bike and run.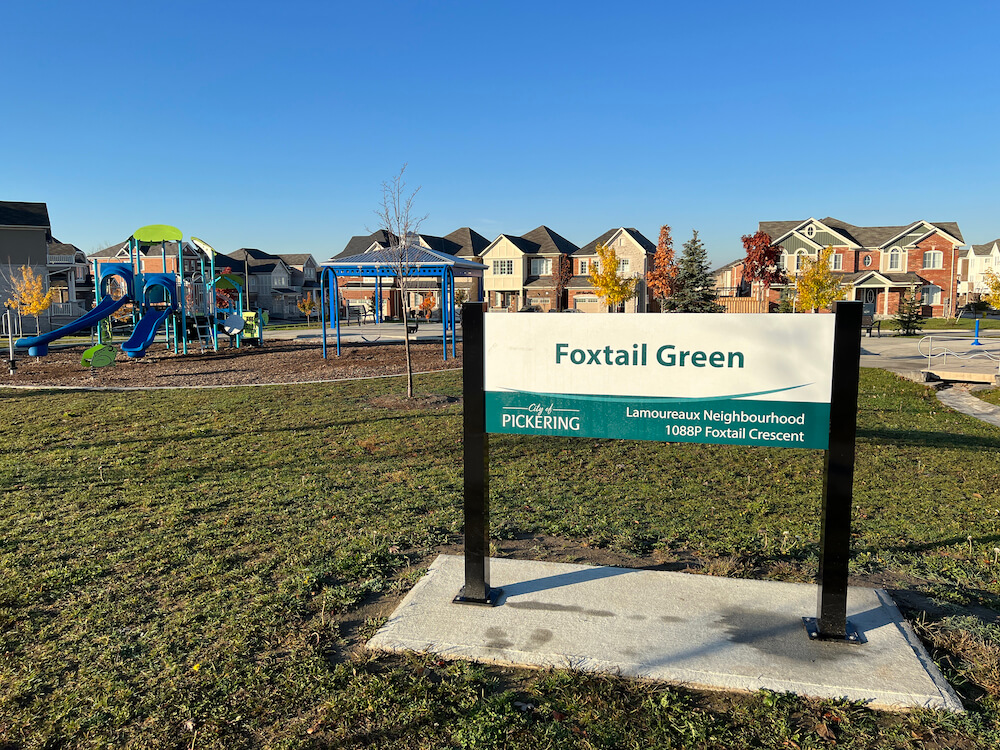 The Town of Pickering has four community centers that residents can rent for social gatherings. The Nelson F. Tomlinson Community Center in Claremont is named after a local resident and physician in Claremont.
The community center is located in the middle of Claremont and is adjacent to a baseball diamond, skating rink, and playground, which provides families with hours of entertainment.
As you might have guessed, hiking trails are abundant and varied in rural Pickering. The famous Greenbelt Route spans 420 kilometres beginning in Niagara and travelling to Northumberland. A section of the trail runs through Durham Region and rural Pickering, and many of the bike riders who enjoy travelling this route are sightseers who visit the various towns and hamlets along the way.
Seaton Trail is a 12.9-kilometre trail that runs through Whitevale and Grand Valley Parks. The scenic trail traverses Duffins Creek and provides breathtaking views.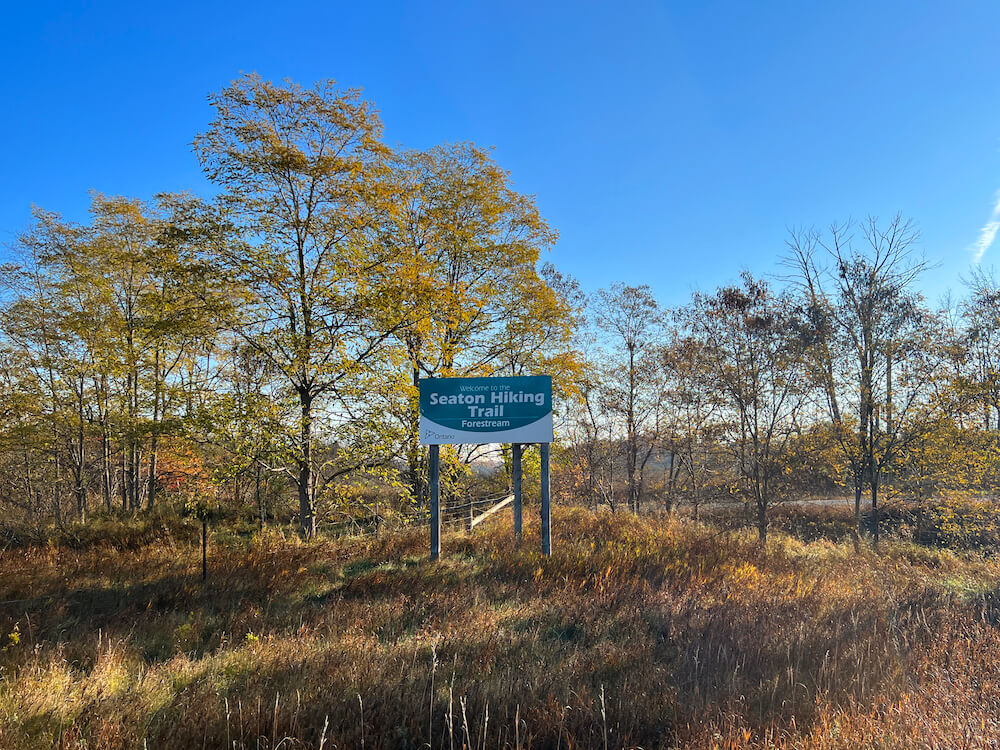 Rural Pickering can be reached in under 60 minutes from Toronto. Commuters can enjoy the convenience of taking Highway 407 or Highway 7 to access Toronto.
If you choose to save gas and carpool, there's a Pickering GO carpool at Highway 407 and Brock Road, which provides residents of the area the opportunity to conveniently travel into the city or to downtown Pickering.
Residents also have the option to take the local transit to southern Pickering, and a transit route runs to the southern section of Brock Road. In total, there are 21 transit stops in the rural Pickering neighbourhood.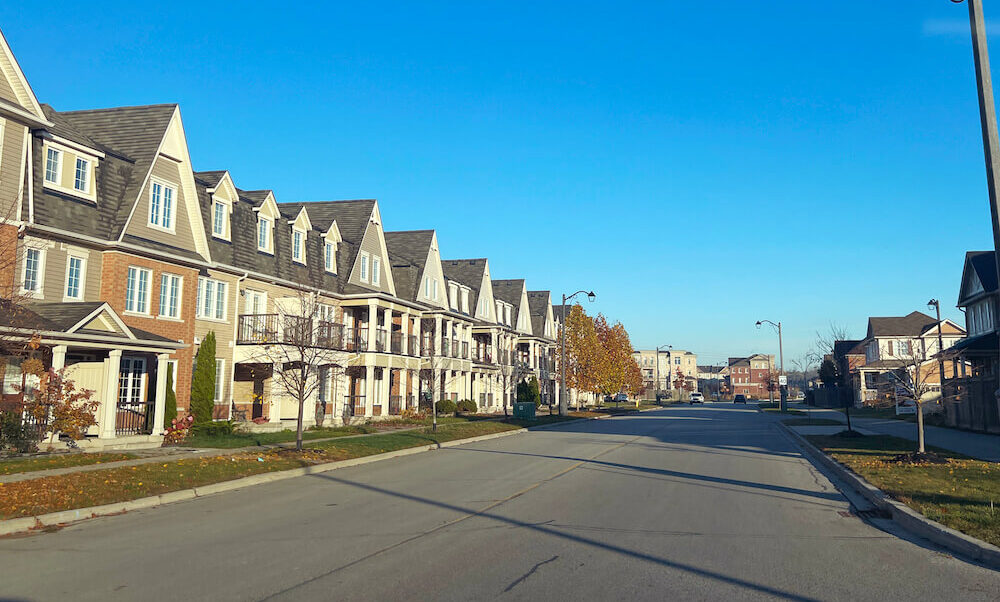 Rural Pickering, with its wide-open spaces and serene countryside, is a welcome distraction from the fast pace of city living. Scenic hiking trails, historic hamlets, and sprawling golf courses make rural Pickering a favourite destination for spending the day sightseeing or embarking on a lifestyle change and purchasing a home.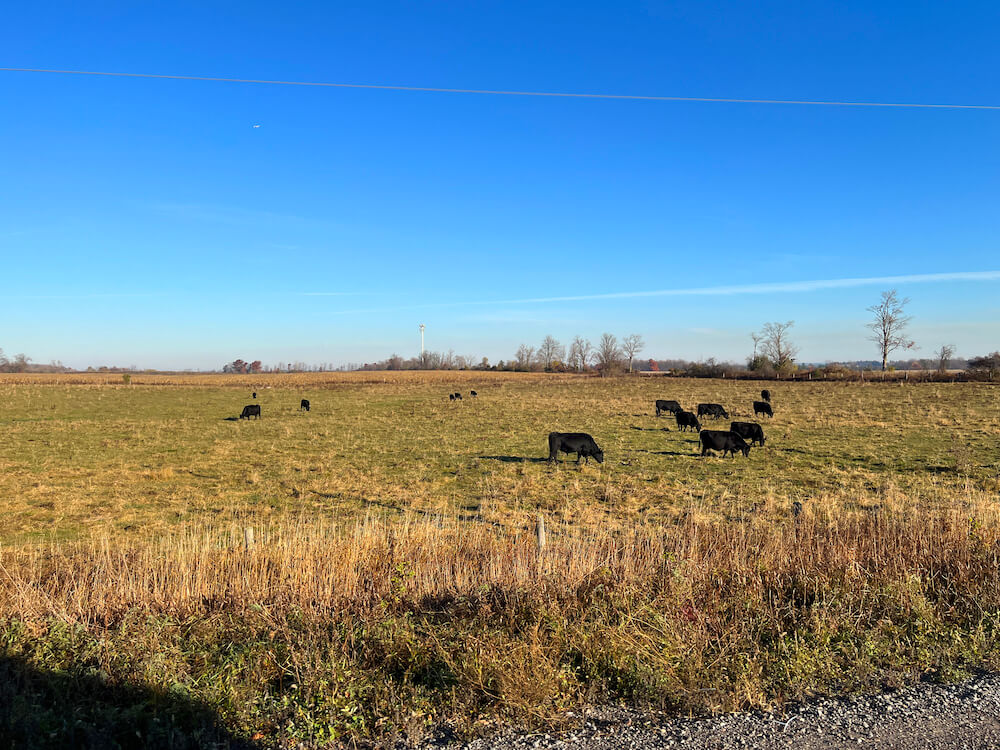 Frequently Asked Questions
What is rural Pickering, Ajax, known for?
Rural Pickering is known for its scenic farmland and forested greenspace, small towns and hamlets, and close-knit communities.
Why is it called Pickering?
Pickering is named after the town of Pickering in Yorkshire, England.