West Shore, Pickering Neighbourhood Guide: Find Your Bliss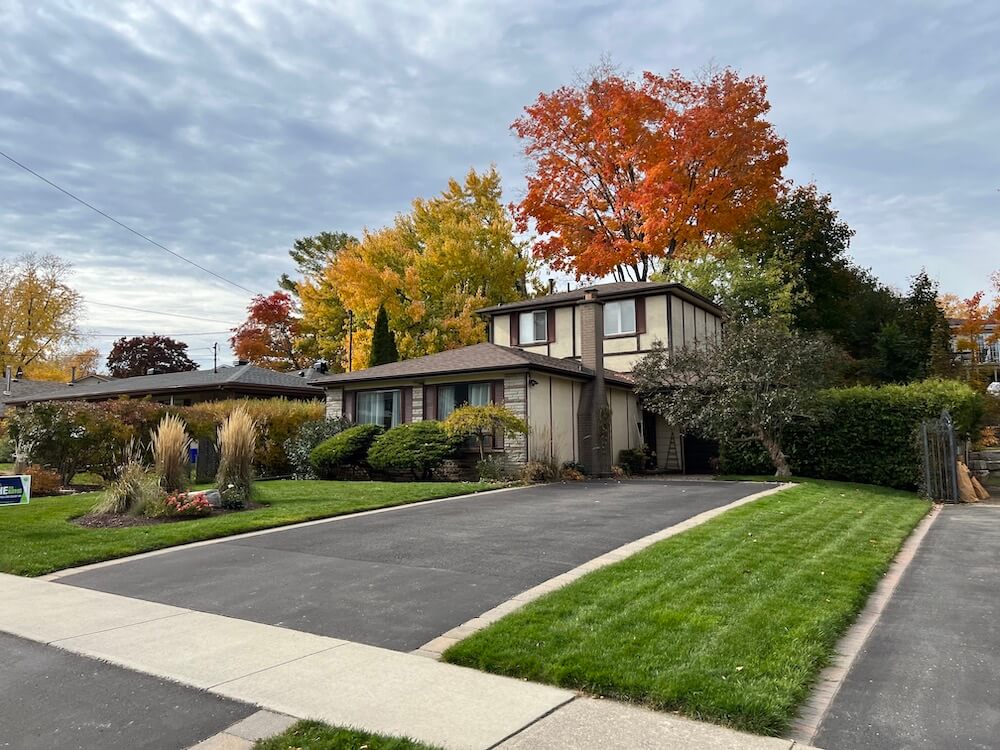 Neighbourhood At a Glance: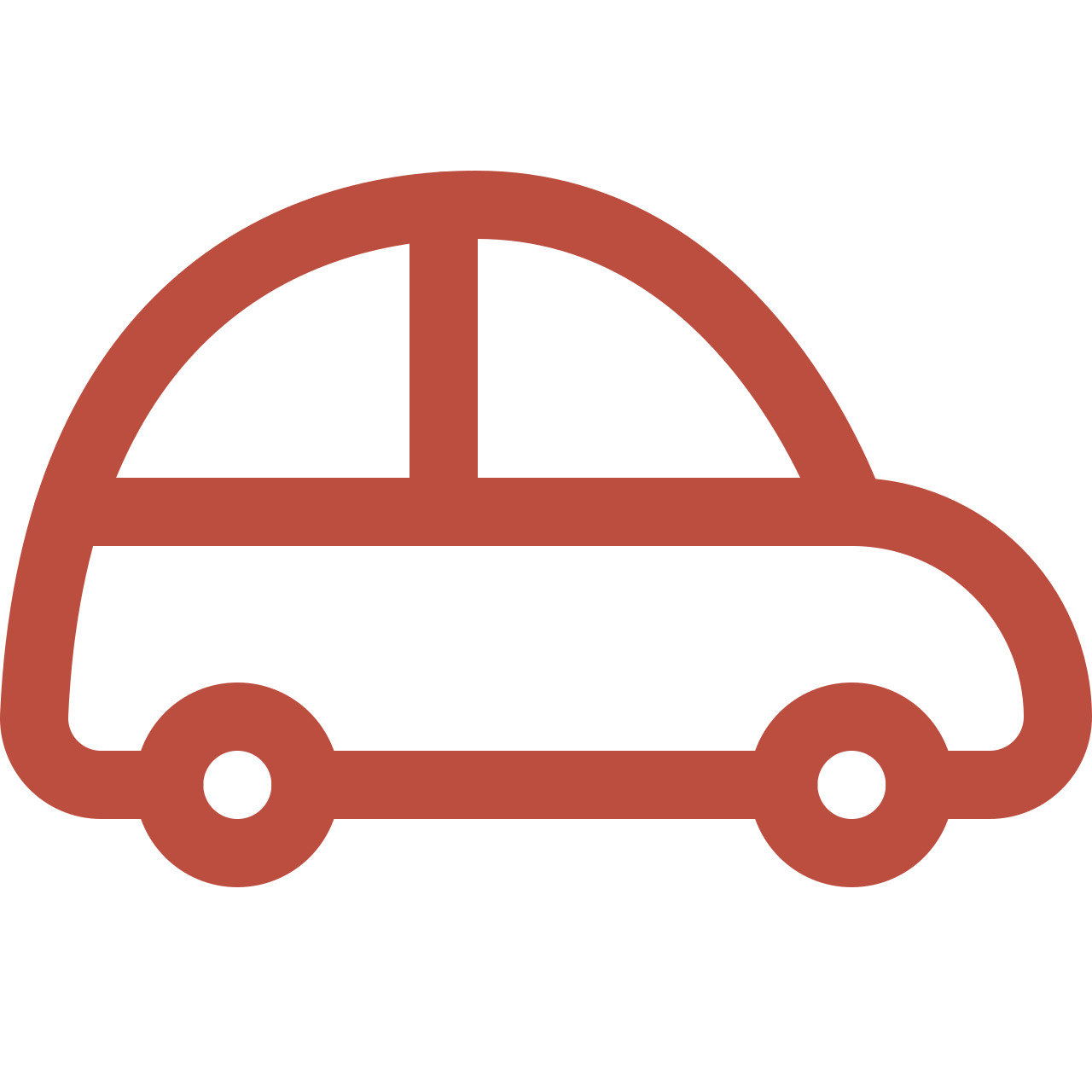 Average Commute Time to Toronto
Commute times are 30 minutes by car, an hour and 45 minutes via transit.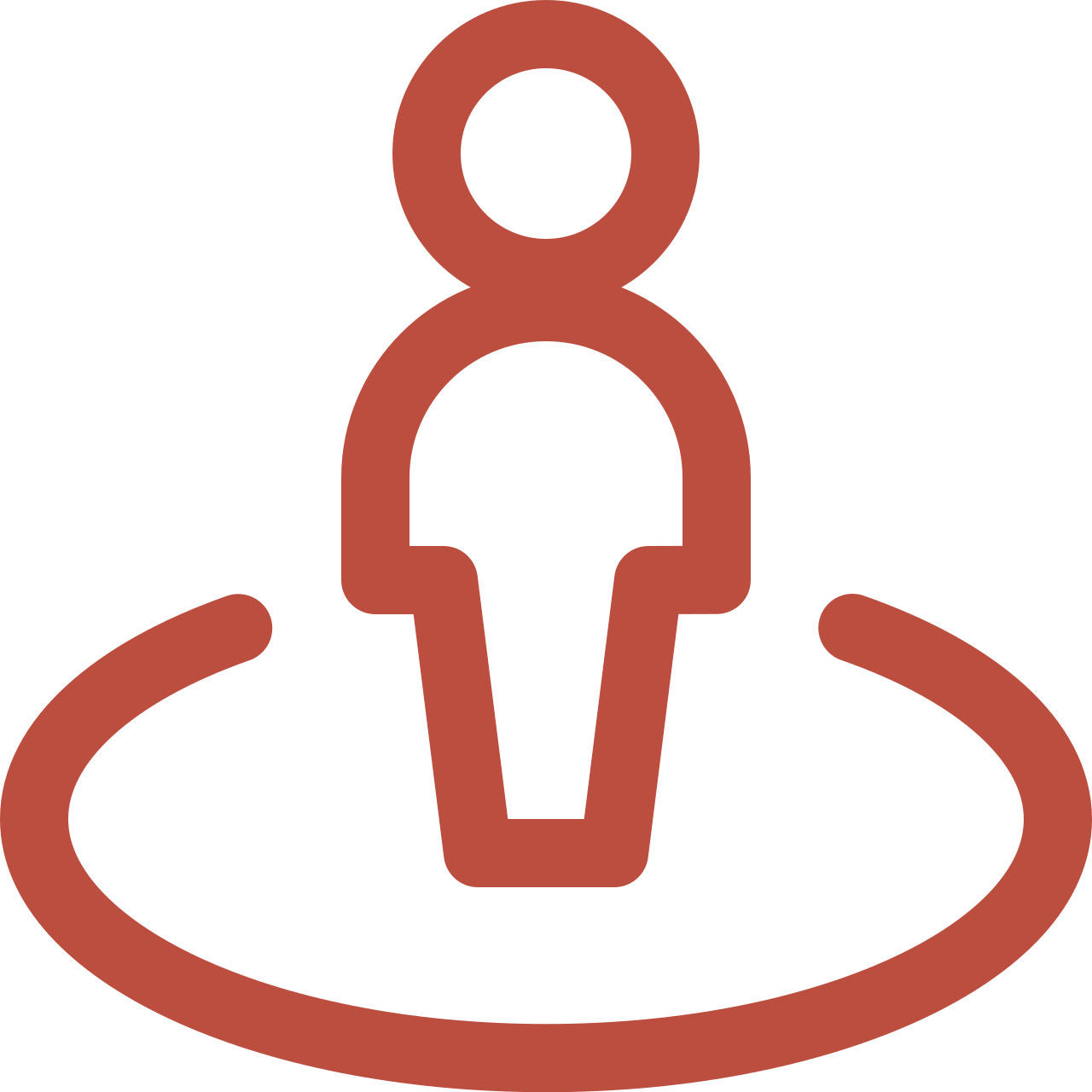 Lifestyle
Local and region-wide groups encourage community involvement.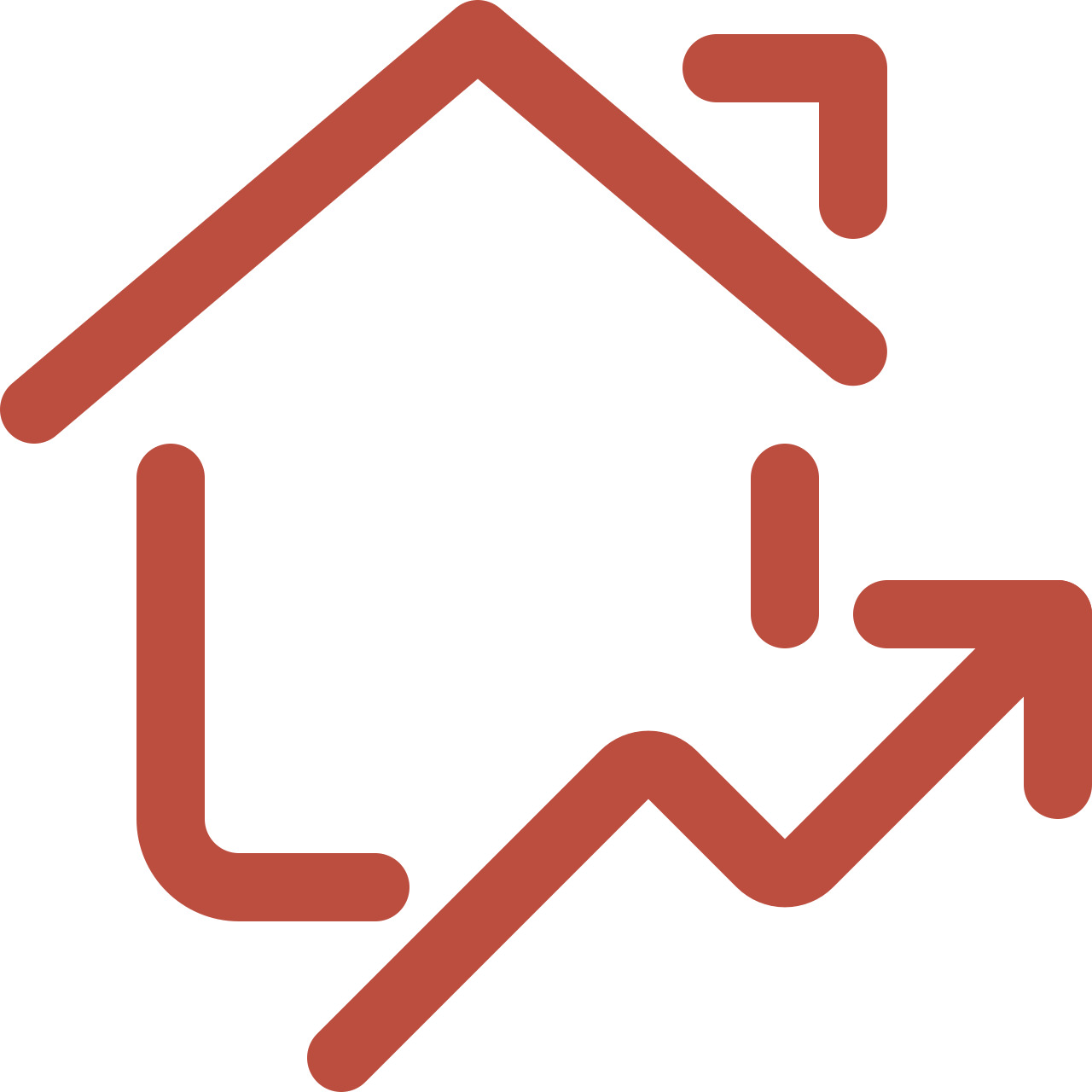 The Housing Market
Variety of detached, semi-detached, and custom builds.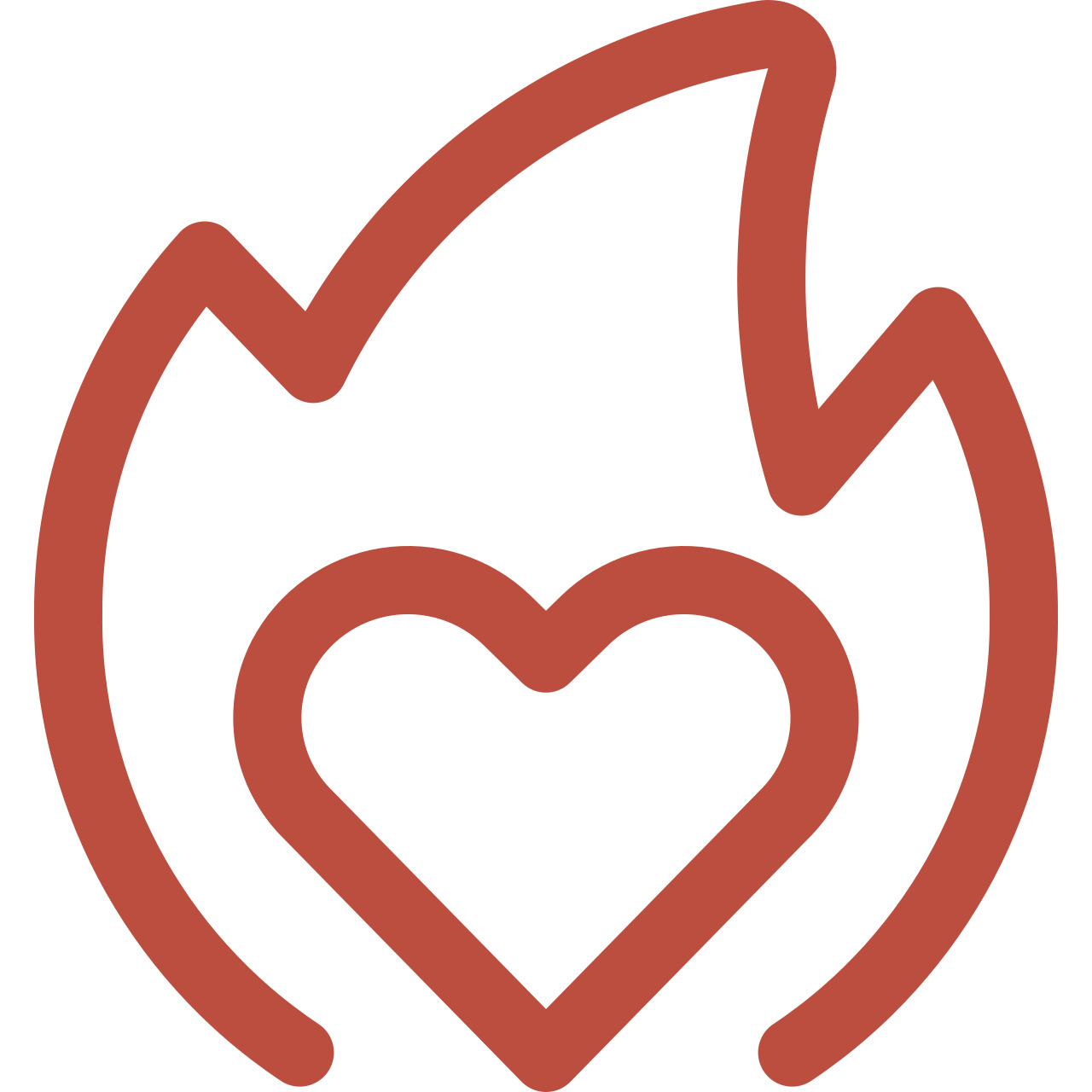 What You'll Love
Strong community with a multitude of activities accessible with ease.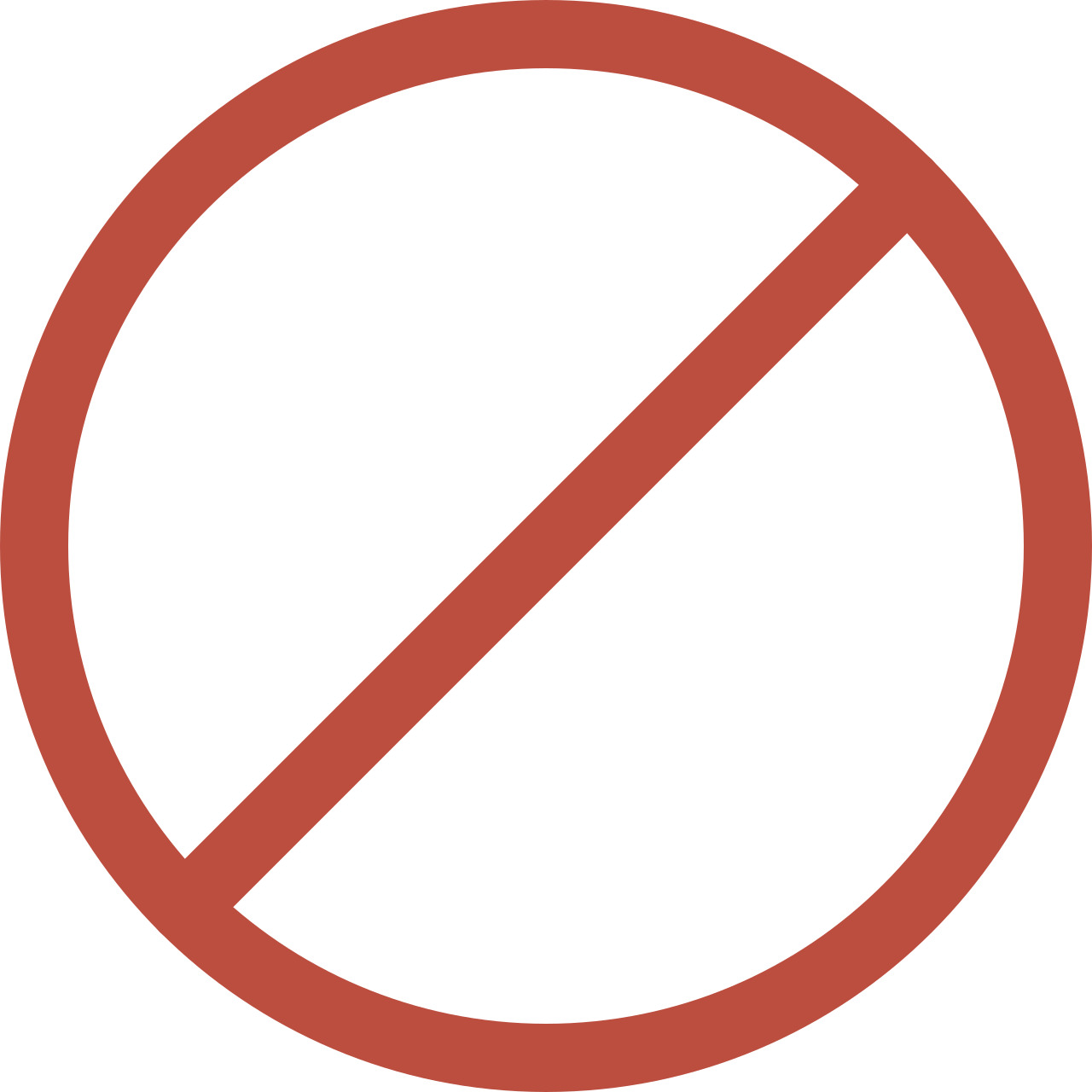 What Not To Expect
Abundance of shopping options within the neighbourhood's borders.
The West Shore neighbourhood in Pickering is a beautiful area that boasts a wide range of options for housing and activities. A strong community highlights the neighbourhood and focuses on making it enjoyable and accessible for all. Three waterways border the area, with Lake Ontario to the south, Frenchman's Bay on the east, and Petticoat Creek on the west, capping off at the 401 to the north.
West Shores' optimal location on the shores of Lake Ontario made it attractive to European settlers in the early 1800s. The only surviving landmark in the area from the 19th century, and one of a few in all of Pickering, is the Nesbitt-Newman House. Located at 560 Park Crescent, the house is a Georgian-style, three-bay fieldstone farmhouse from the 1850s and is listed on Pickering's Municipal Heritage Register.
Like much of Pickering, the area was initially considered cottage country, and small seasonal homes were built along the shoreline from the 1900s to 1940s. Further development of subdivisional houses began in the 1960s and continued in the following decades.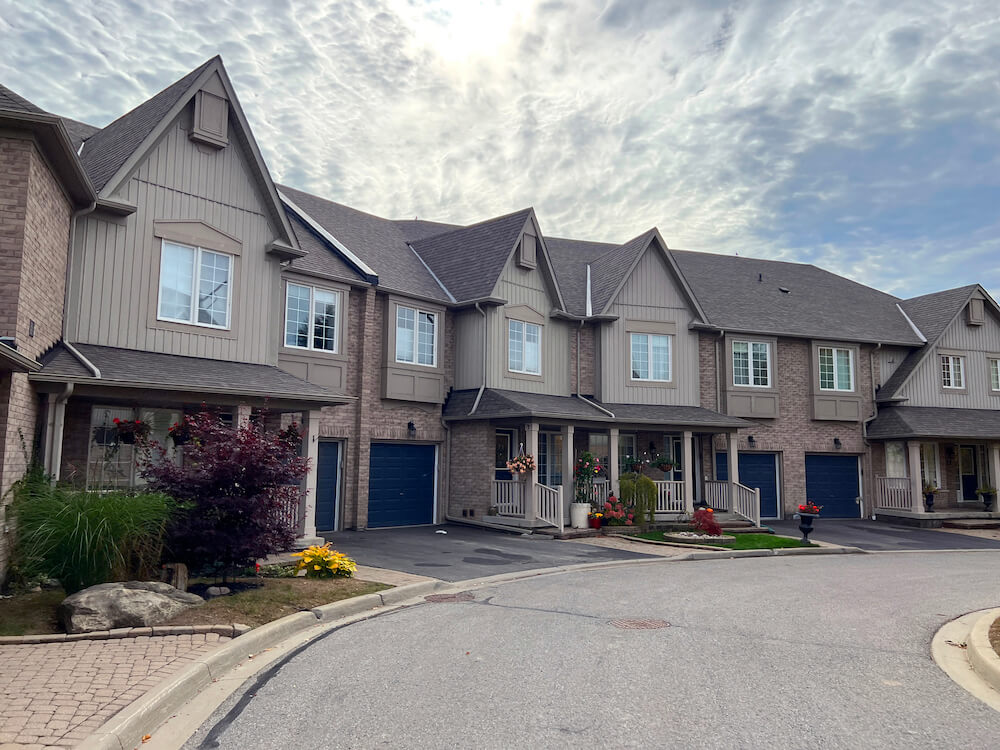 Housing styles in West Shore vary greatly. The neighbourhood's north end features neo-colonial and Tudor-style detached or semi-detached homes, characterized by monochromatic brickwork and front-facing garages. The south end includes ranch-style bungalows, two-storey detached homes, and infill custom luxury builds, many with views of Frenchman's Bay and Lake Ontario.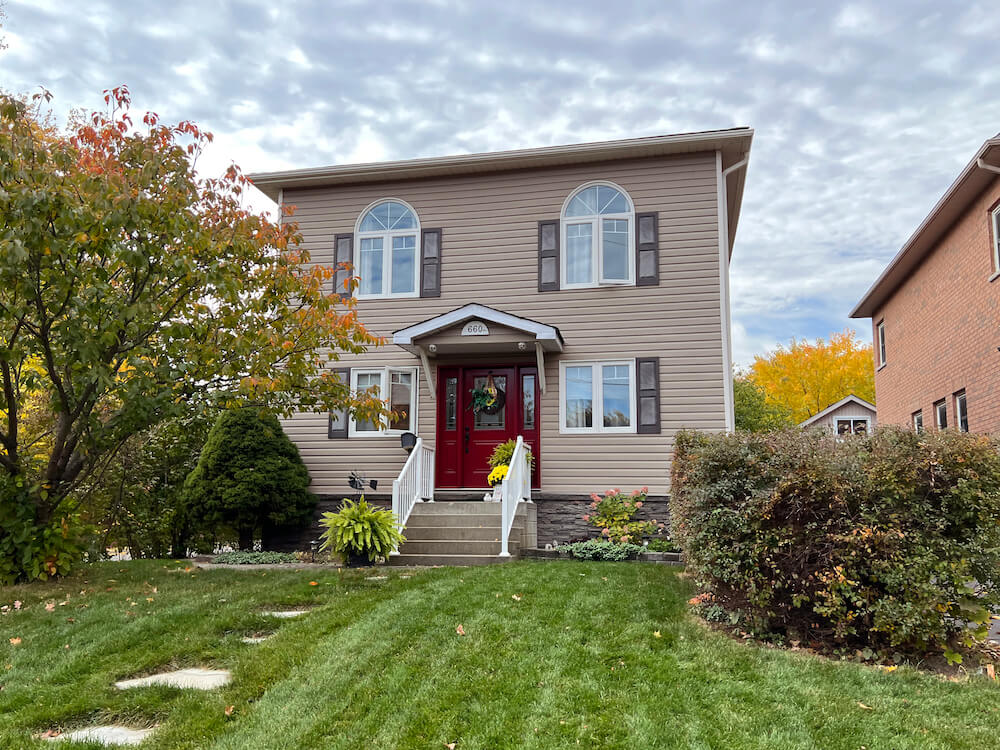 Things to Do in West Shore
The Pickering West Shore Community Association (PWSCA) is a local volunteer group of over 75 members that organizes events, advocates for residents, and relays important information. They have organized many family events such as movie nights, seasonal festivals, yard sales, barbeques, clean-up efforts, concerts, and Santa Claus parade floats. When necessary, the organization also takes a lead role in informing residents of power outages, community advocacy meetings, and crime prevention techniques.
The City of Pickering has a strong presence of the arts, shown by several groups and organizations that facilitate city- or region-wide participation. Pickering has an official youth dance company known as SynchroniCity that performs at various official annual and special events. Local organizations like Durham West Arts Centre and PineRidge Arts Council host events and rally behind ensuring that the arts are accessible for the community.
Pickering also hosts multiple summer concert series and grand annual events to promote community connectivity through art and celebration. The city uses Esplanade Park behind City Hall, Millennium Square by the waterfront, and Bay Ridges Kinsmen Park on Sandy Beach Road to host concerts and Canada Day festivities.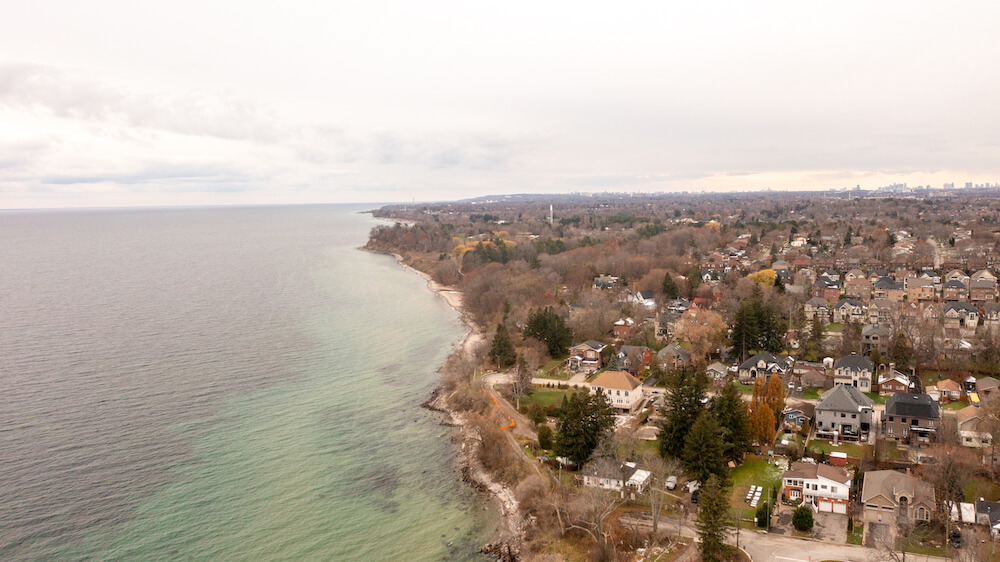 Two plazas within the neighbourhood's borders offer residents everyday essentials. The Baywest plaza at Bayly Street and West Shore Boulevard is home to a convenience store, bakery,  dine-in and take-out restaurants, and self-care services. Another unnamed plaza at Whites Road and Oklahoma Drive includes a convenience store, take-out restaurants, self-care services, and healthcare services. 
Residents can stop at the Steeple Hill Shopping Centre for more options, residing north of the 401 at Kingston Road and Whites. The outdoor complex is headed by a Freshco and Shoppers Drug Mart, and features outlet stores, home-care services, self-care services, and take-out and dine-in restaurants. Pickering Town Centre, the shopping hub for the city with over 200 stores, is a short trip from West Shore and can accommodate any other needs.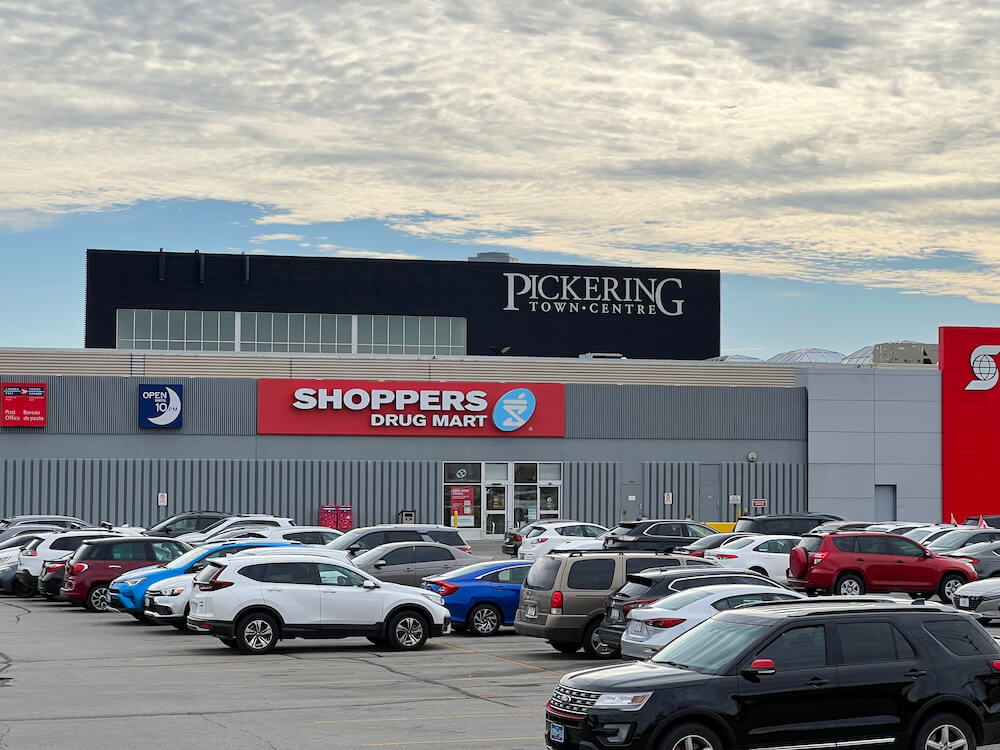 The Whites Road Shopping Centre, located opposite the Steeple Hill Shopping Centre at Kingston and Whites, features a variety of dining options. For both take-out and dine-in, residents can visit Lone Star Texas Grill, Wimpy's Diner, Retro Burger, Belaggio's Gelato, Milanu's Tandoori Grill, Red House Thai and Malaysia, and more. Across the street from the plaza, other choices include Bollocks Pub & Kitchen, Chuck's Roadhouse Bar & Grill, Afghan Kebab & Shawarma, Fat Bastard Burrito Co., and many more.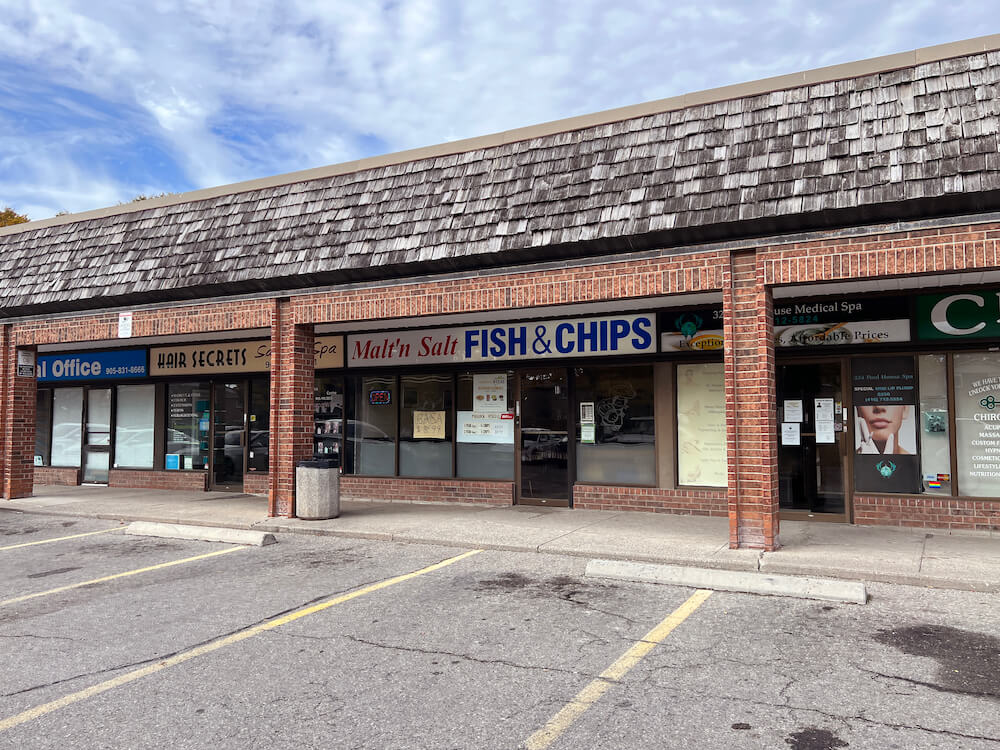 West Shore boasts many gorgeous parks with various activities available to visitors. The Petticoat Creek Conservation Area is a widely popular site across the Greater Toronto Area. (GTA). It features a 1,700 square-foot outdoor pool with a new 1,000 square-foot splash pad, six picnic sites, and lookout points on top of the bluffs of Lake Ontario. The Rotary Frenchman's Bay West Park is another destination for a pleasant day trip with a sandy beach, picnic benches, and a place to launch your boat. Both Petticoat Creek and Frenchman's Bay are part of Pickering's Natural Heritage System.
Residents enjoy smaller parks scattered throughout the area as well, such as Dunmoore Park, home to a baseball diamond, soccer field, tennis court, and playground. Bruce Hanscombe Park allows visitors to enjoy picturesque views of Frenchman's Bay while children use the playground.
Many of these parks connect via the Waterfront Trail, a winding path trailing Lake Ontario's shores throughout the GTA. Residents enjoy easy access to the trail, which is perfect for walking, cycling, and many other forms of outdoor recreation.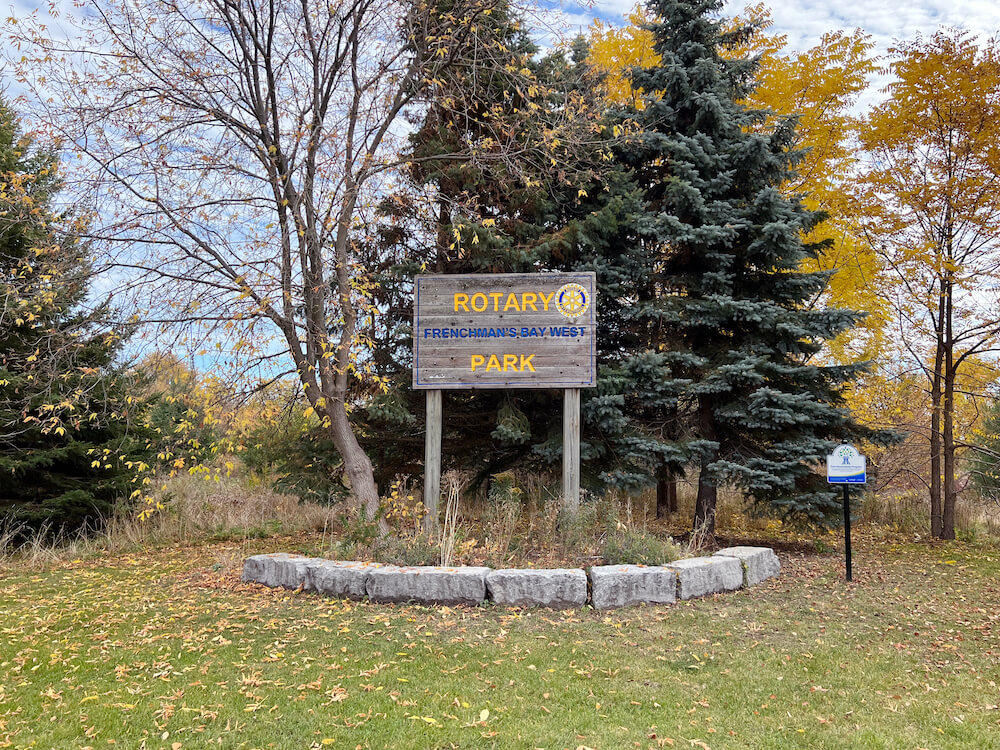 West Shore is the home of several recreational clubs, most of which are water-based due to its proximity to three waterways. The Frenchman's Bay Yacht Club offers docking services and a sailing school. Pickering Rouge Canoe Club is a volunteer organization with a long, local history that organizes canoe, kayak, dragon boat, outrigger, PaddleALL, War Canoe, and camp-counsellor-in-training programs. Additionally, they offer services and events such as team building, coaching services, Dragon Boat rentals, Junior Dragon Boat Challenge, PaddleSport Challenge, and Rouge Regatta.
The Pickering Dragonboat Club is a recreational and competitive group for a wide age range of people. The club has won two Canadian National Club Champions with Dragon Boat Canada, and was awarded a key to the city in 2013 for international-calibre accomplishments, due to their historic wins in the 2012 Hong Kong World Championships.
The West Shore Community Centre is a hub for the neighbourhood as a local meeting place and rental venue. It will soon feature a skateboard spot, a change that 91% of residents voted to support.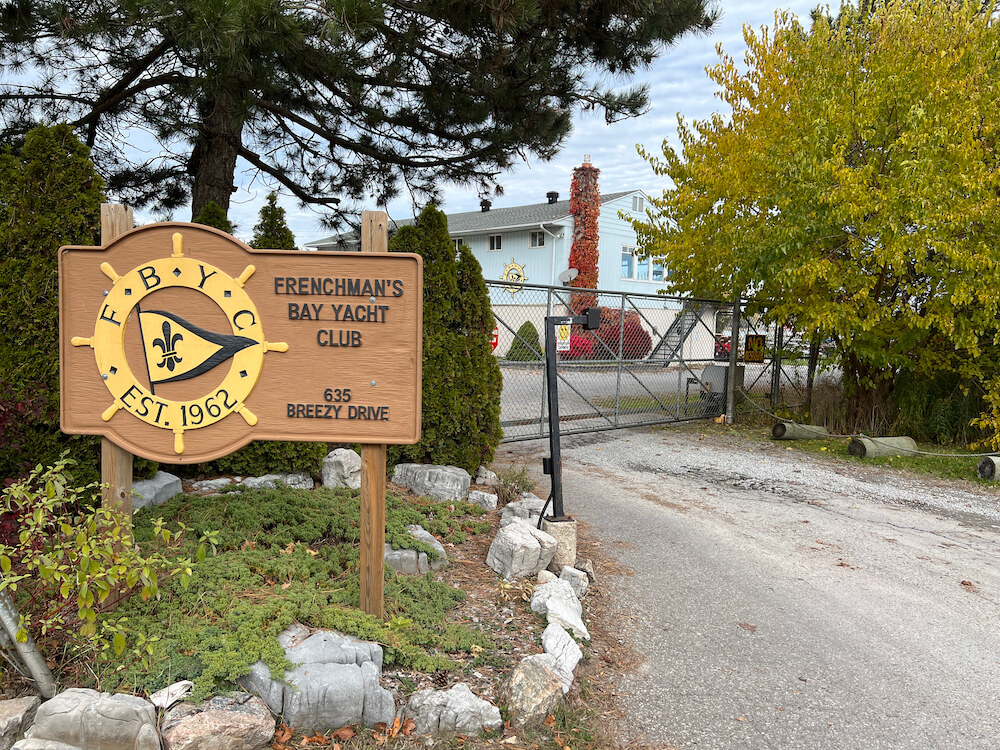 West Shore's location is convenient for commuters with vehicles. Travellers can take Whites Road onto the 401 and reach Downtown Toronto in 30 minutes. Public transit is less accommodating, with only one bus line running through the neighbourhood, the 120 route, to take commuters to the Pickering GO Station. A trip to Union Station will take roughly an hour and 45 minutes.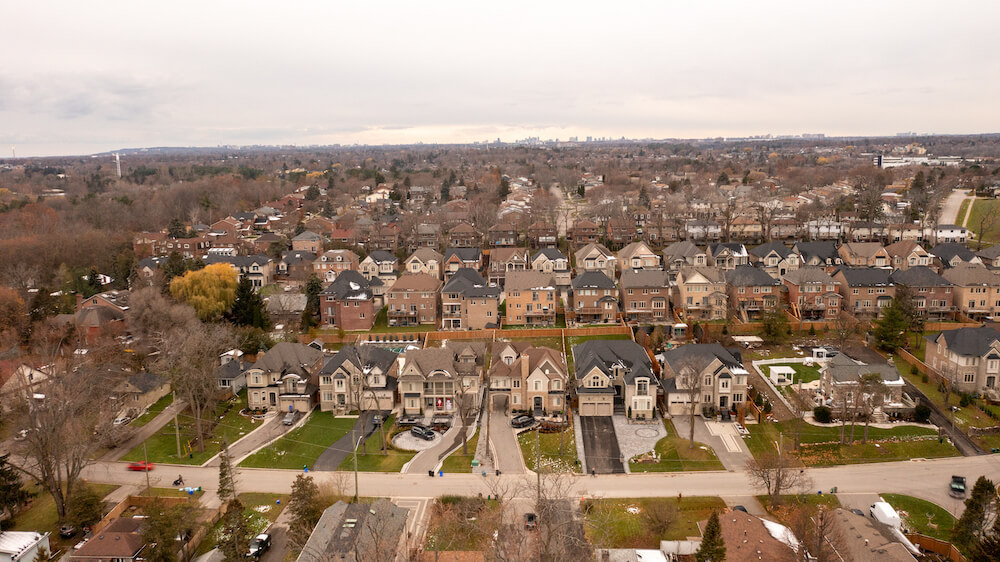 With such a range of activities and fun to be had in West Shore, a fulfilling life is within grasp, no matter your preferences. The strong sense of community accompanies extraordinary views to create an idyllic environment for life.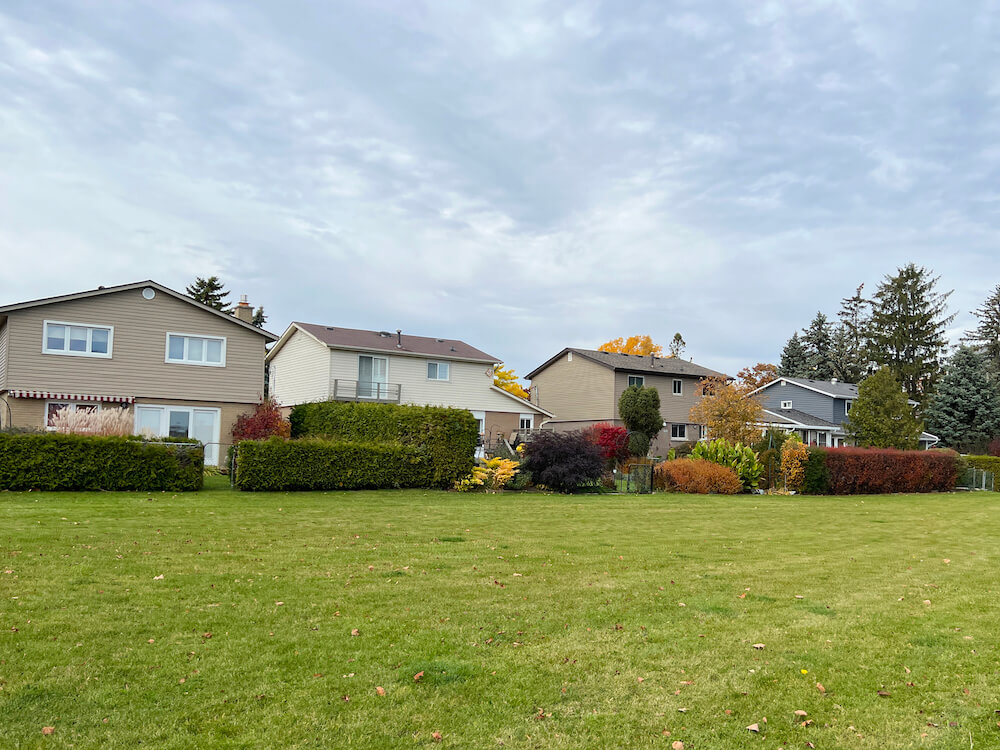 Frequently Asked Questions
What is West Shore, Pickering known for?
It is known for being a beautiful, community-oriented area.
Why is it called West Shore?
The neighbourhood's location on the west shore of Frenchman's Bay lends it its name.