Pickering Town Centre Neighbourhood Guide: Sensational Shopping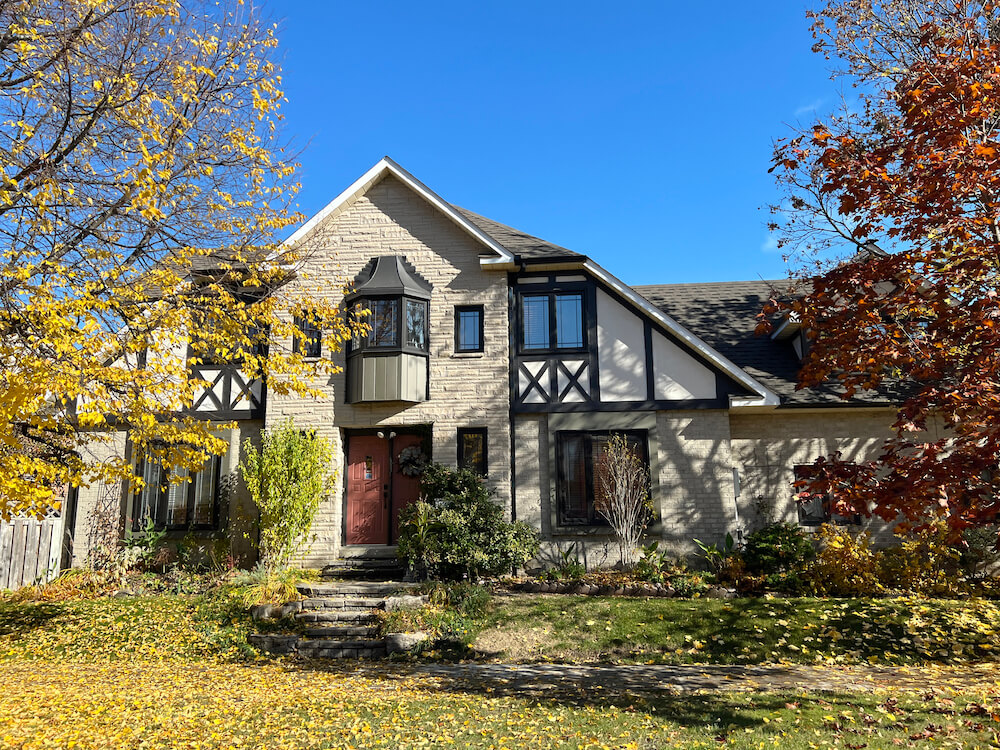 Image of Pickering Town Centre
Neighbourhood At a Glance: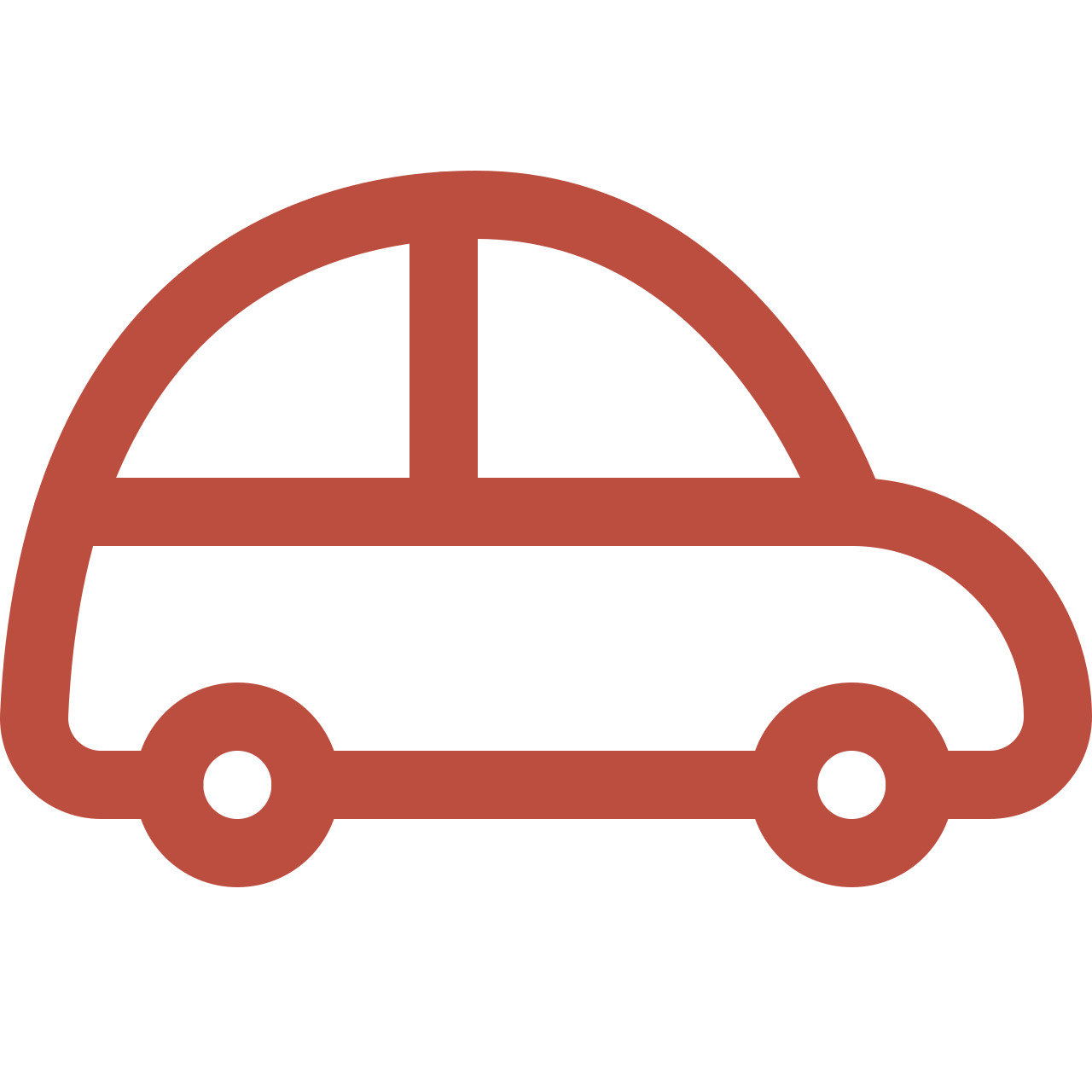 Average Commute Time to Toronto
Downtown Toronto can be reached in 30 minutes from Pickering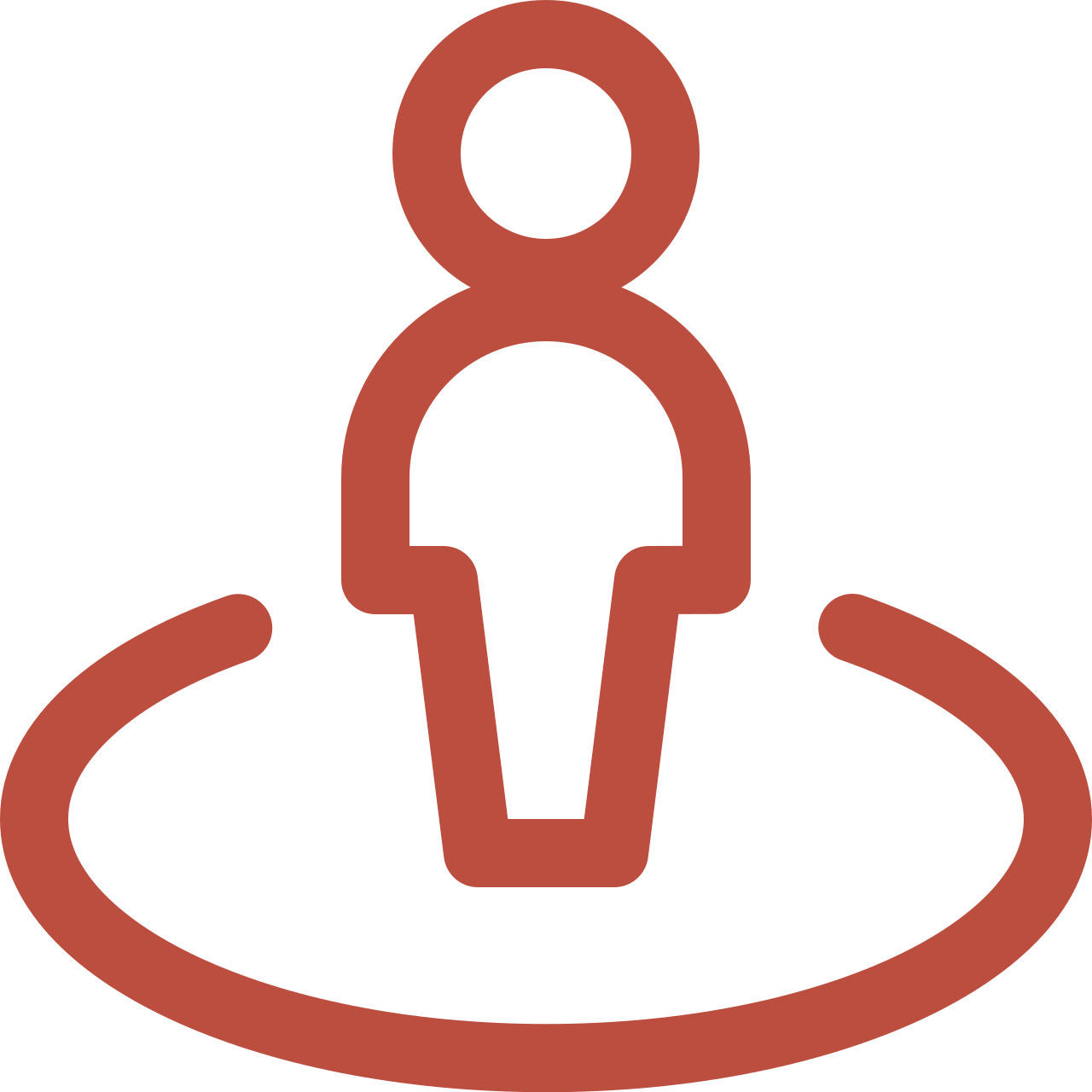 Lifestyle
Cineplex Odeon Theaters, rolling out new releases, is located in Pickering Town Center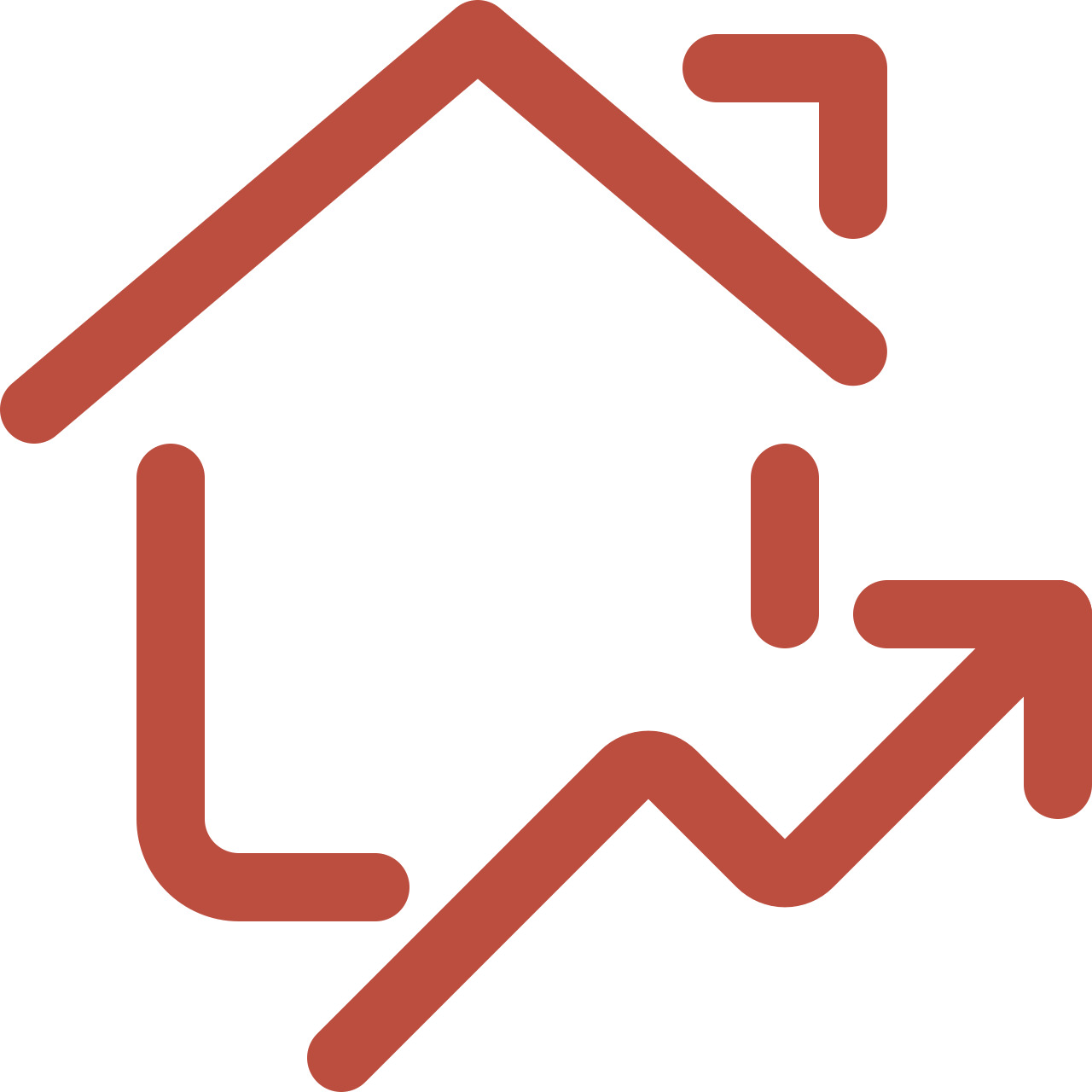 The Housing Market
Brock Ridge boasts many entry-level detached homes and townhomes.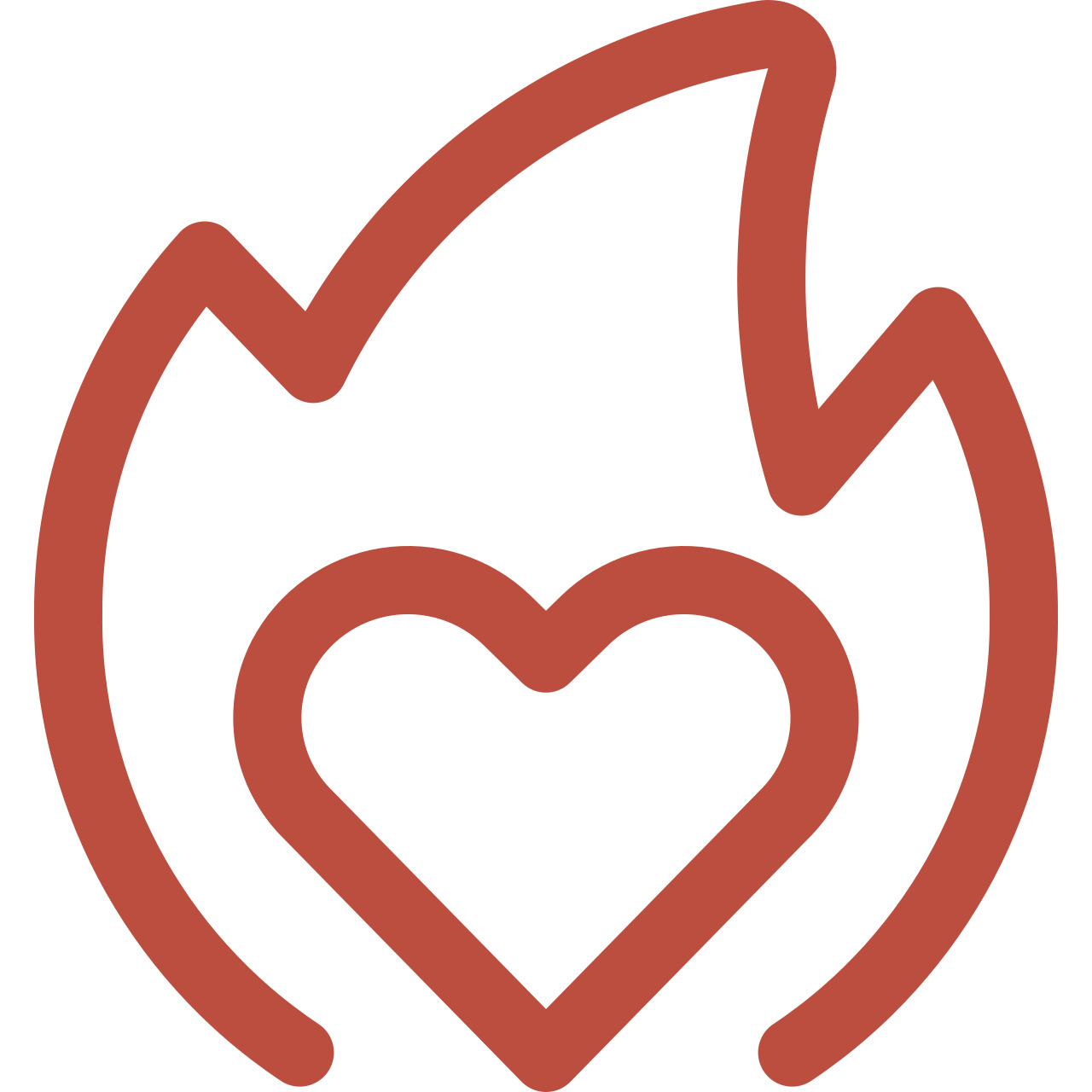 What You'll Love
You'll love the scenic green space, woodlands and ravines, and nearby shopping mall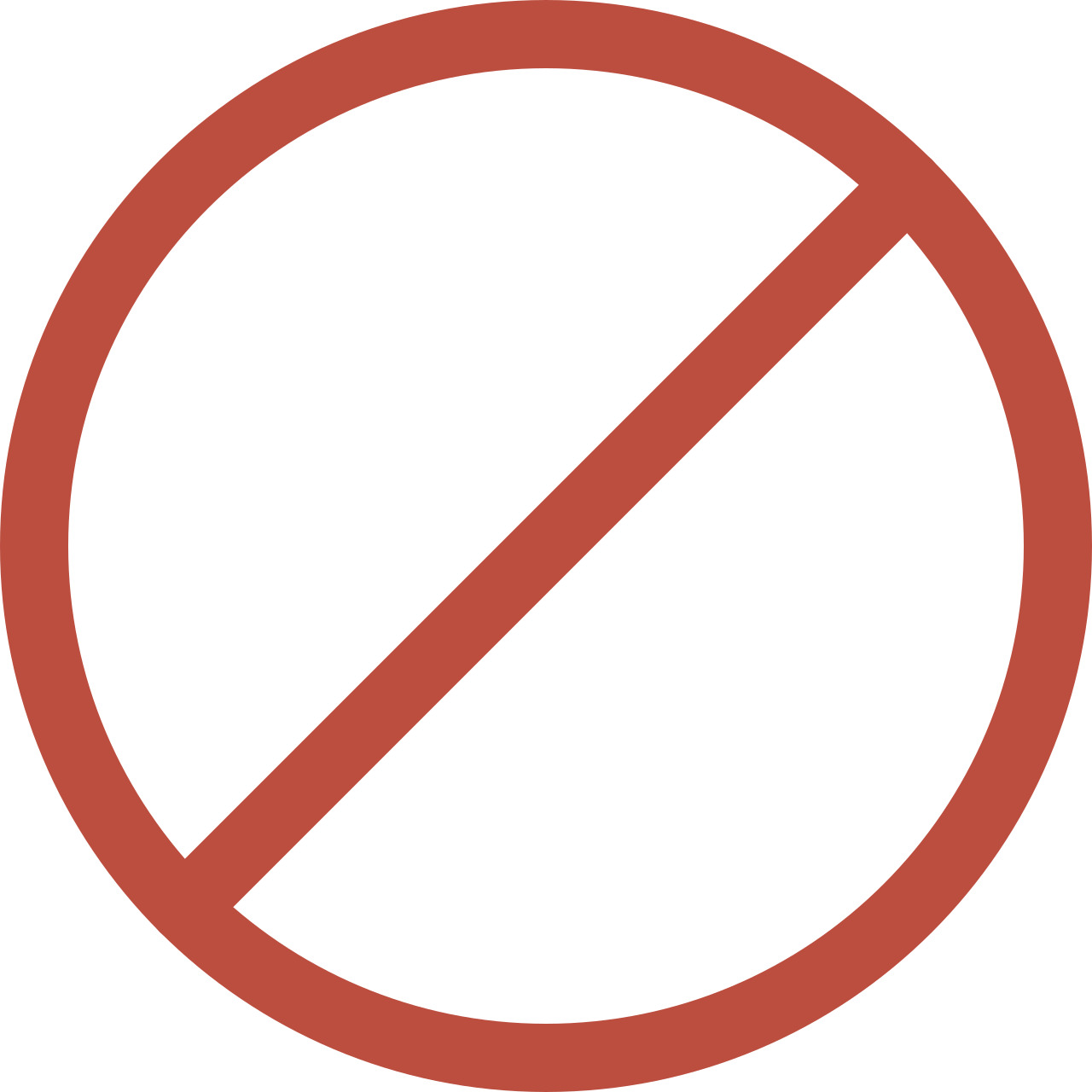 What Not To Expect
Don't expect the high priced homes you'd find in the city
Brock Ridge neighbourhood is nestled just north of the Pickering Town Center in northeast Pickering. Scenic ravines run through the neighbourhood as part of the West Duffins Creek and Ganatsekiagon Creek. The scenic open green space, woodlands, and ravines in addition to the nearby award-winning shopping mall, make this neighbourhood desirable for those seeking a picturesque setting with all the amenities at your doorstep.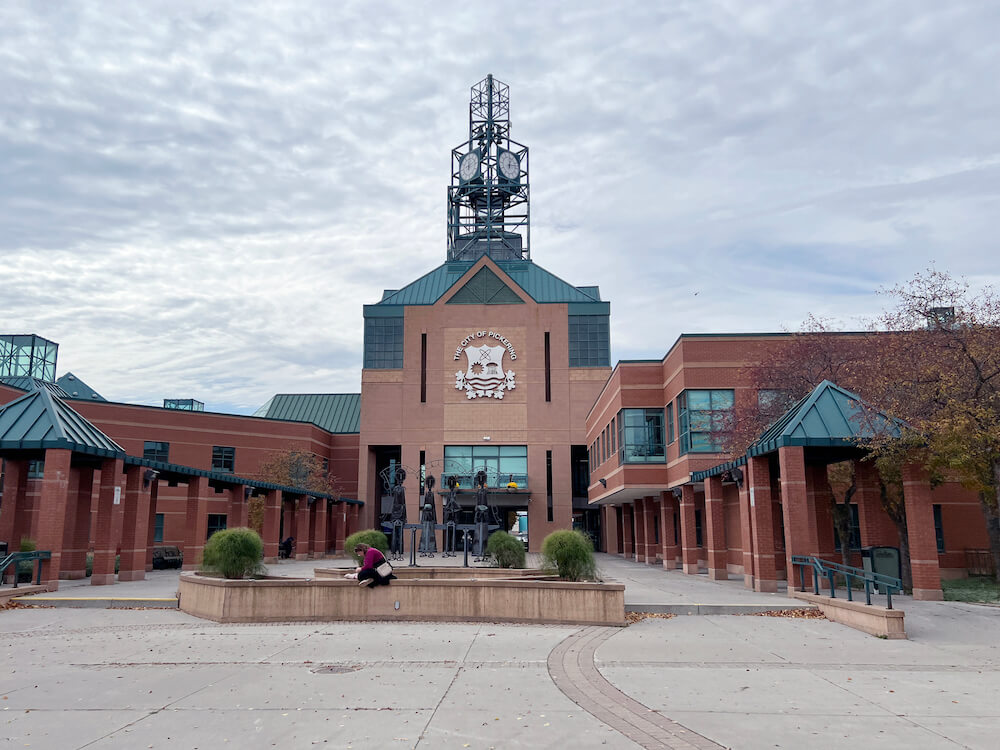 Pickering
Town Center first opened its doors in 1972 with 80 stores and at that time, was known as Sheridan Mall. It underwent a massive $17 million renovation in 2008, transforming into a modern mecca of specialty retail stores. Today, Pickering Town Centre is an award-winning shopping mall with over 150 stores and is a landmark in the community.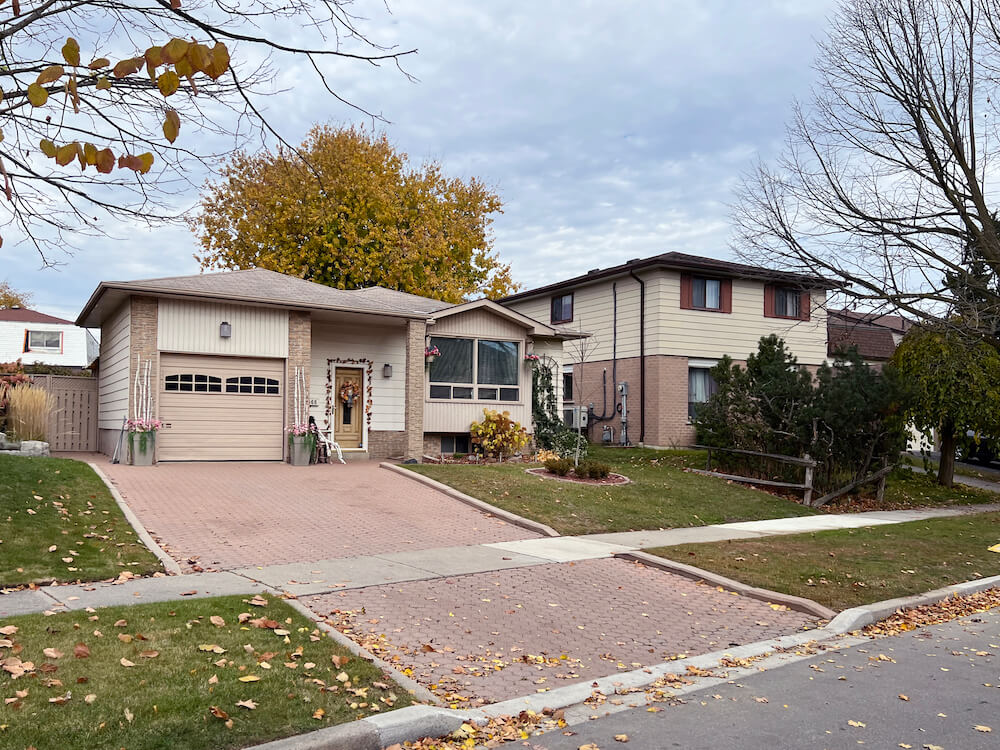 The nearby Pickering Pedestrian Bridge is an architectural masterpiece situated at the Pickering GO station. Claiming the Guinness World Record for the longest enclosed pedestrian bridge, this structure has provided commuters with a convenient method of walking from the large parking lot on the other side of Highway 401 across the highway to the GO station. The Pickering Pedestrian Bridge is notable for being constructed with the lightweight aluminum product, Kalzip.
The bridge boasts all the advancements of a 21st-century structure, including energy-saving and weather-resistant material – it's even lit up 24/7 in glowing lilac, blue, and teal LED lights so that pedestrians are always visible to onlookers. More than a bridge, the Pickering Pedestrian Bridge is a landmark in this urban community.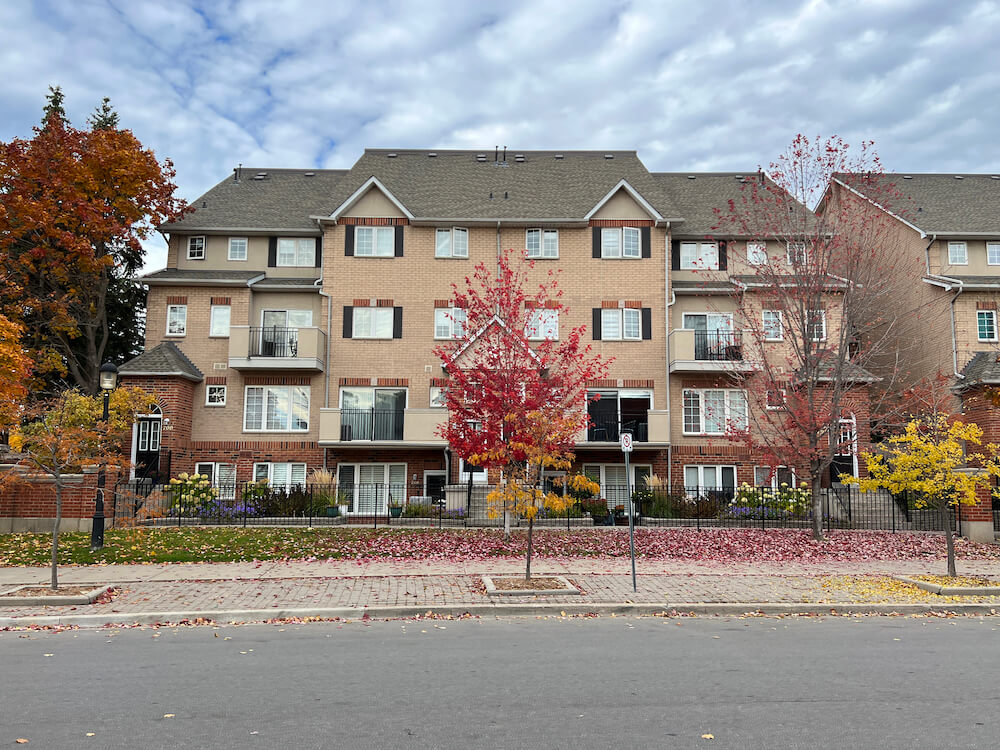 Things to Do in Pickering Town Centre
Movies will never go out of fashion and Cineplex Odeon Theaters, home to exciting new releases, is conveniently located in Pickering Town Center. From date nights at the theater, catching the newest Spider-Man release, to viewing your own private movie screening, Cineplex is a leader in bringing Lights, Camera, Action to a new level!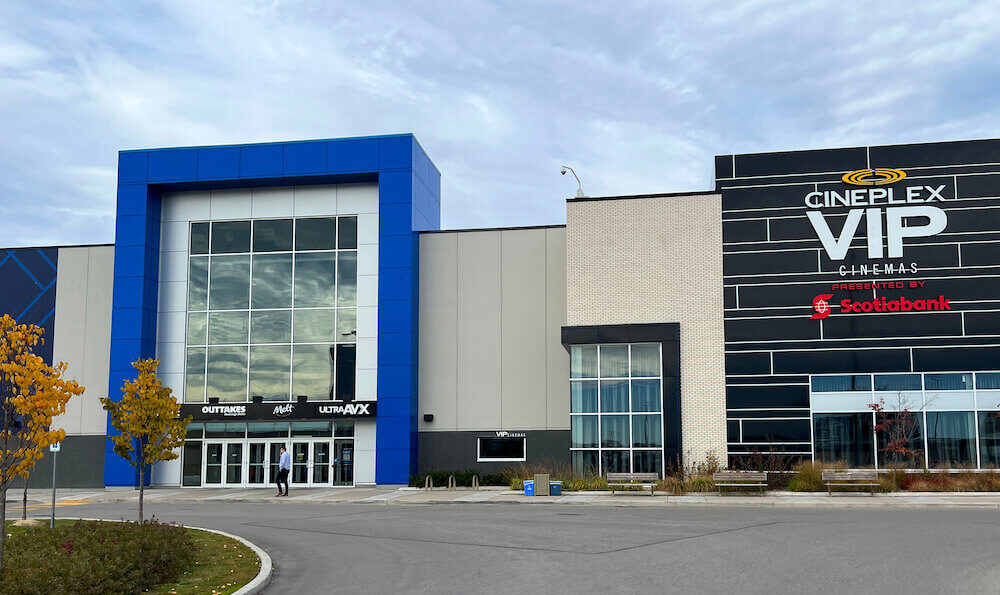 From Winners to Saks Fifth Avenue, Susie Shier, Homesense, People's Jewellers, Northern Reflections, and Yankee Candle Company, Pickering Town Center provides a range of specialty shops for picking out your most unique gifts.

The mall is easily accessible from the Brock Road exit on Highway 401, and the Pickering Pedestrian Bridge connects the mall's parking lot to the Pickering GO train terminal. The mall is also easily accessible by Durham transit.
Located in Pickering Town Center, Farmboy has earned a reputation as a premier spot for fresh and quality food. Established in 1981 in Cornwall, Ontario, by John-Louis and Collette Bellemare, the original store has blossomed to include over 42 outlets across Ontario. Farm Boy prides itself on selling farm-to-table produce, and their buyers purchase the store's fruit and vegetables from nearby local farmer's markets.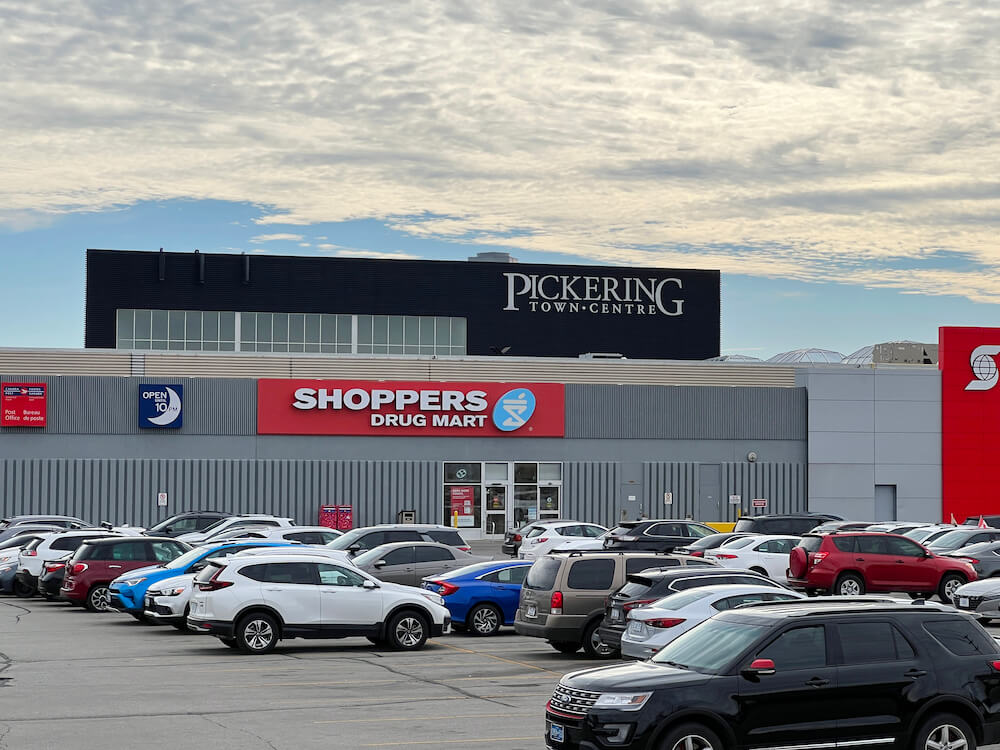 Moxie's Grill and Bar is a hip lounge and restaurant situated in the northwest parking lot next to Pickering Town Center. Vegan and vegetarian options are plentiful in this popular chain restaurant. From calamari and mushroom sirloin to ginger-soy tuna salad and parmesan fries, this restaurant offers a tantalizing array of dishes that attract 20-something groups of friends, first date diners, and young moms meeting for a social get together.
The spacious patio invites patrons to enjoy their meals in the warm summer air, and those who like to lounge can enjoy appetizers and beer at the large modern bar. Moxie's is a lively meeting place for friends, family, and acquaintances.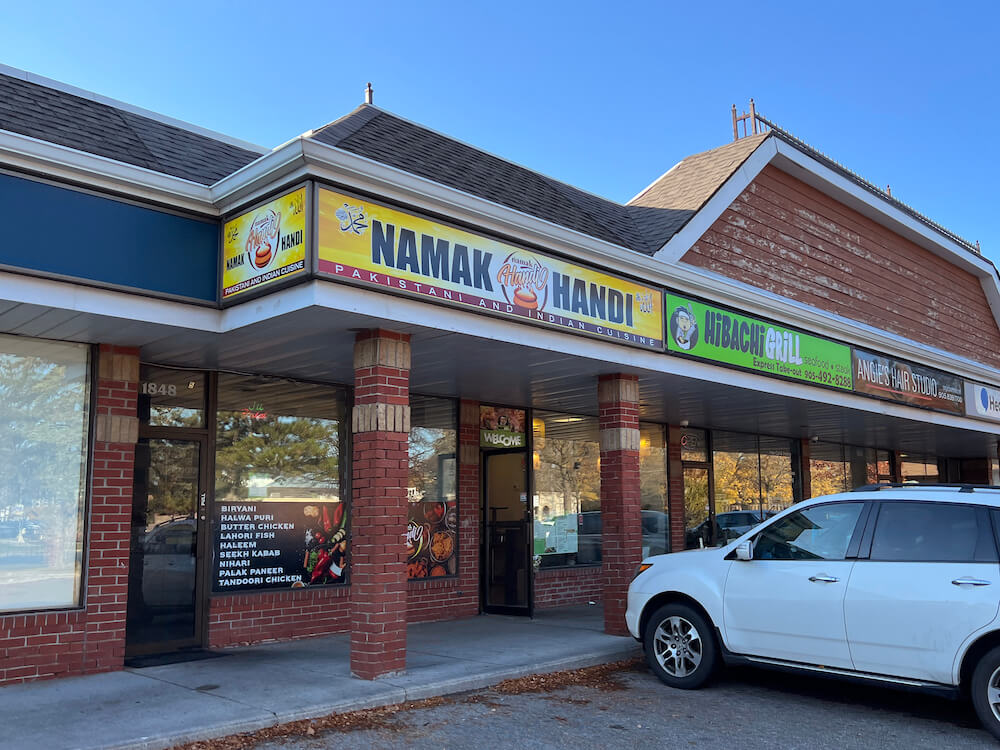 Parks abound in the Brock Ridge neighbourhood – there are six parks in the neighbourhood and five playgrounds, including Major Oaks Park, Centennial Park, and Clearside Park. Nestled within the neighbourhood, Brock Ridge Community Park is located just off Brock Street, north of Finch Avenue.
The playground is located adjacent to multiple softball and baseball diamonds and soccer fields. Scenic walking trails and cycling paths provide residents with an engaging pastime on warm summer days. Enjoy a picnic in the park or let children explore the small stream and marshy areas. Children will also enjoy the second playground located at the top of the park's hill, allowing for a full day of entertainment for families.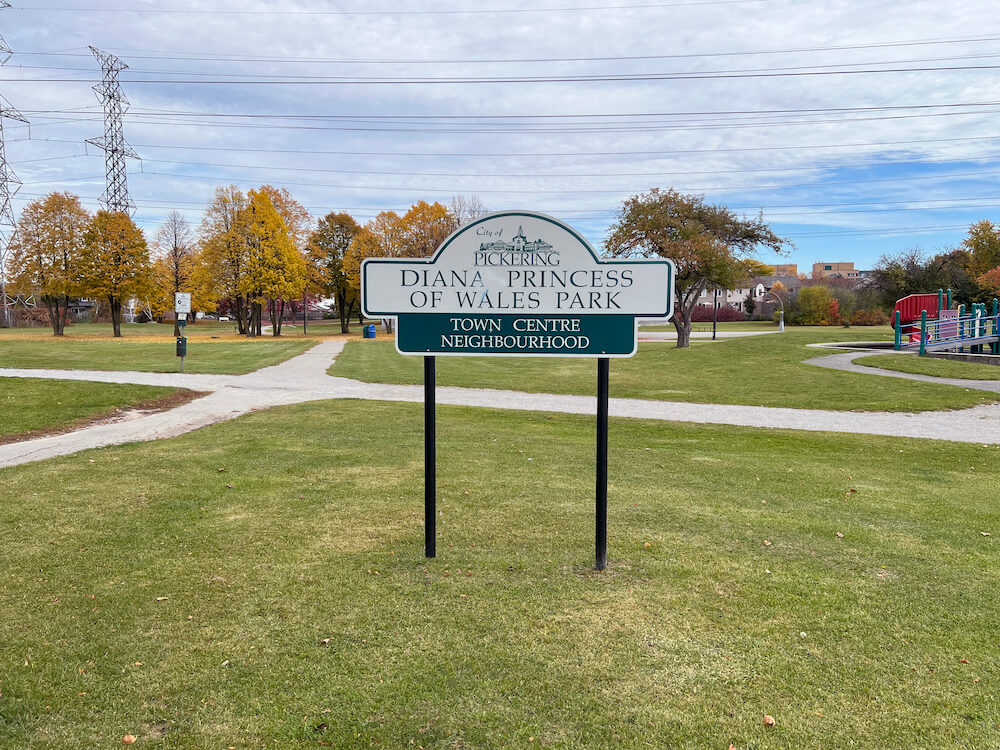 Further east in the neighbourhood, West Duffins Creek and Ganatsekiagon Creek provide a natural backdrop for properties that back onto the green space. These protected areas provide a safe habitat for wildlife, and local residents will enjoy the chance for relaxing strolls and bird walking.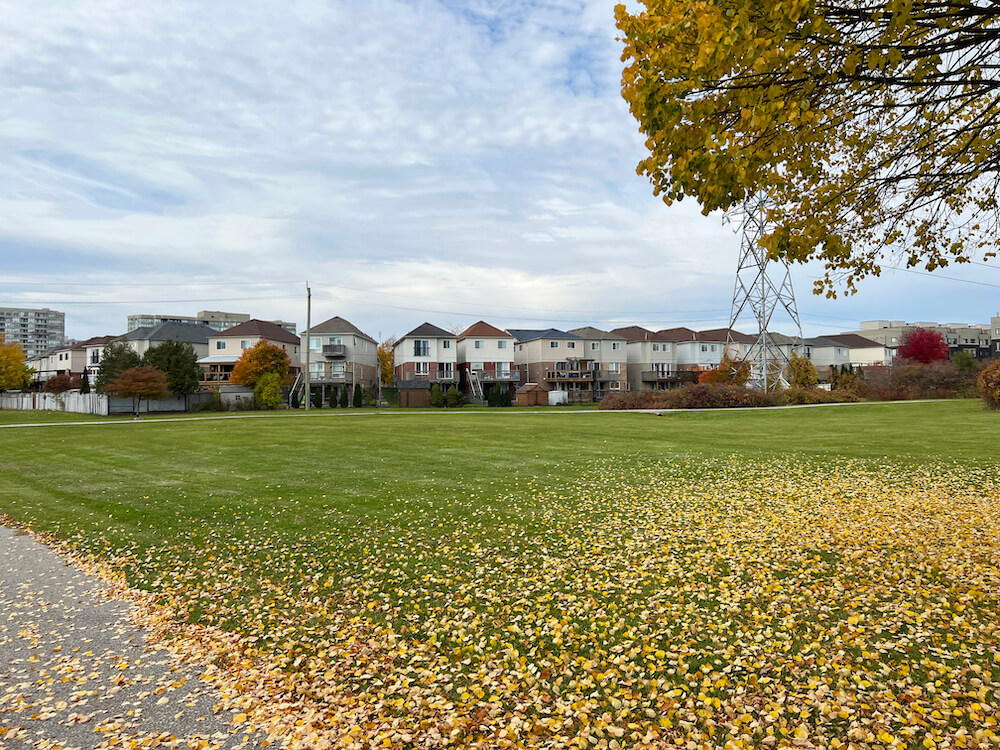 Brock Ridges is an easy 25-minute commute from Toronto. Brock Ridges can be accessed via the Brock Road exit of Highway 401 and the Don Valley Parkway South will take you into the heart of the city. The Pickering GO Station has conveniently located nearby this neighbourhood at Brock Road.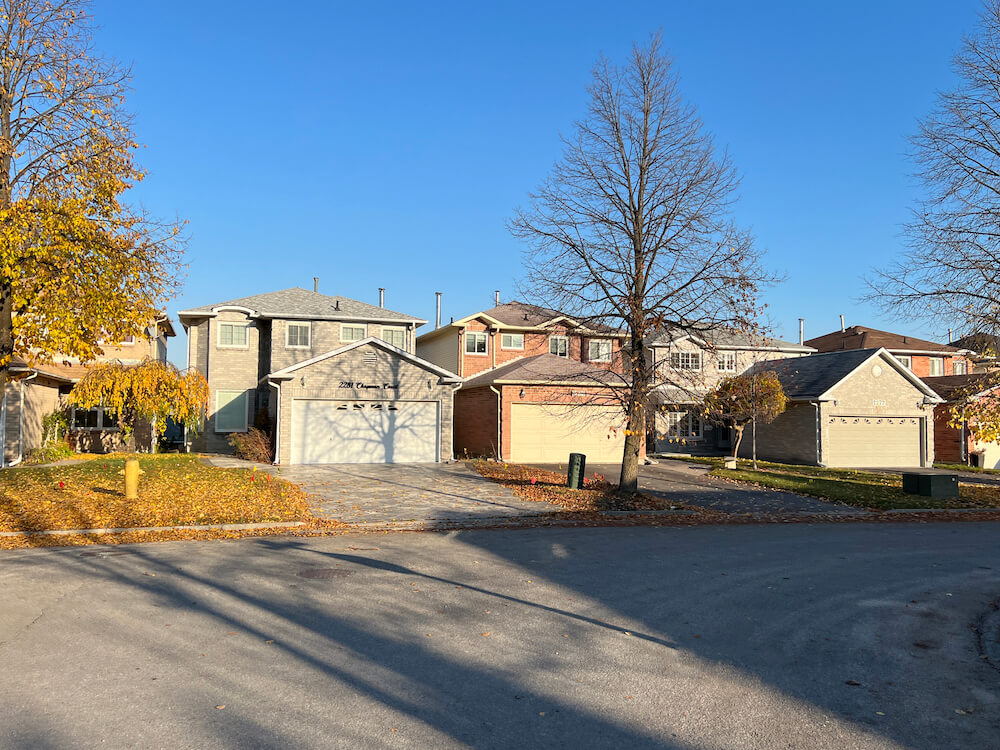 The Brock Ridge neighbourhood offers the best of both worlds, with an award-winning shopping complex at your doorstep, and forest and flowing creeks situated on the Pickering Ajax border. Brock Ridges is a family-friendly neighbourhood that highlights parks, playgrounds, and open green space with the Pickering Town Center within easy reach.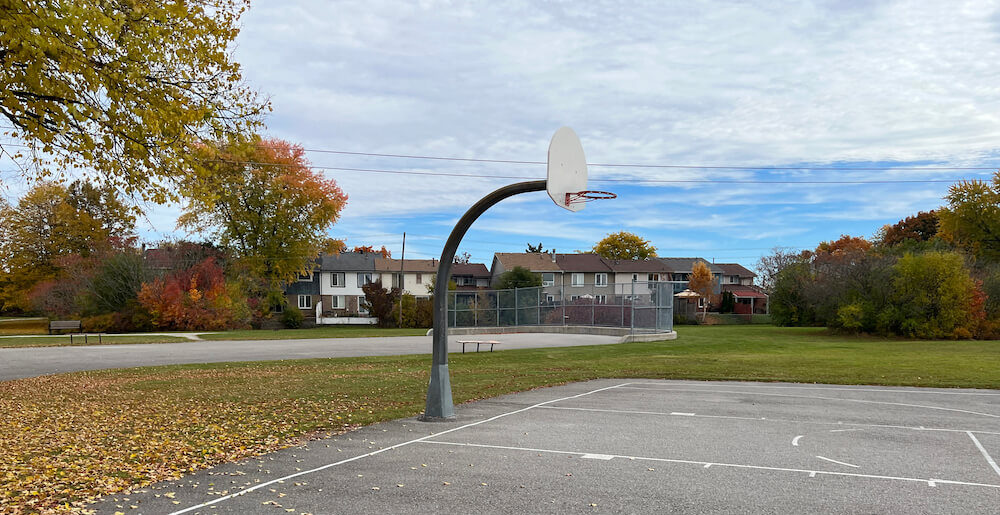 Frequently Asked Questions
What is Brock Ridge, Pickering, known for?
Brock Ridge is known for parks, playgrounds, and open green space with the Pickering Town Center within easy reach.
Why is it called Brock Ridge, Pickering?
Brock Ridge neighbourhood is named after Sir Isaac Brock, a former Lieutenant Governor of Upper Canada.