Yorkdale, North York Neighbourhood Guide: A Shopper's Paradise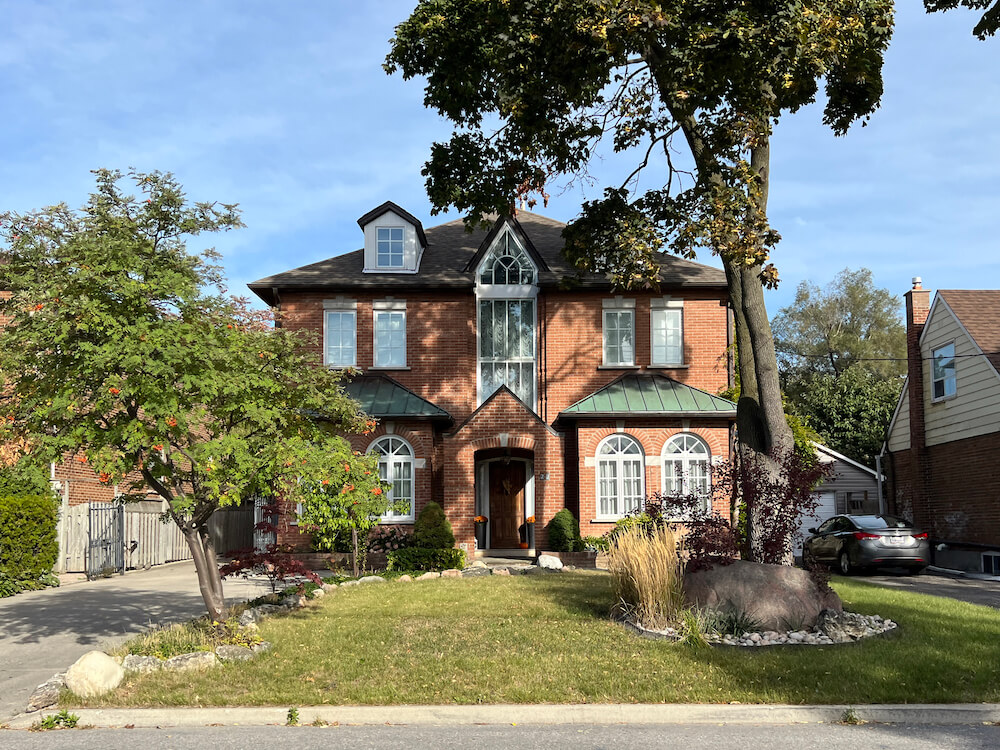 Neighbourhood At a Glance: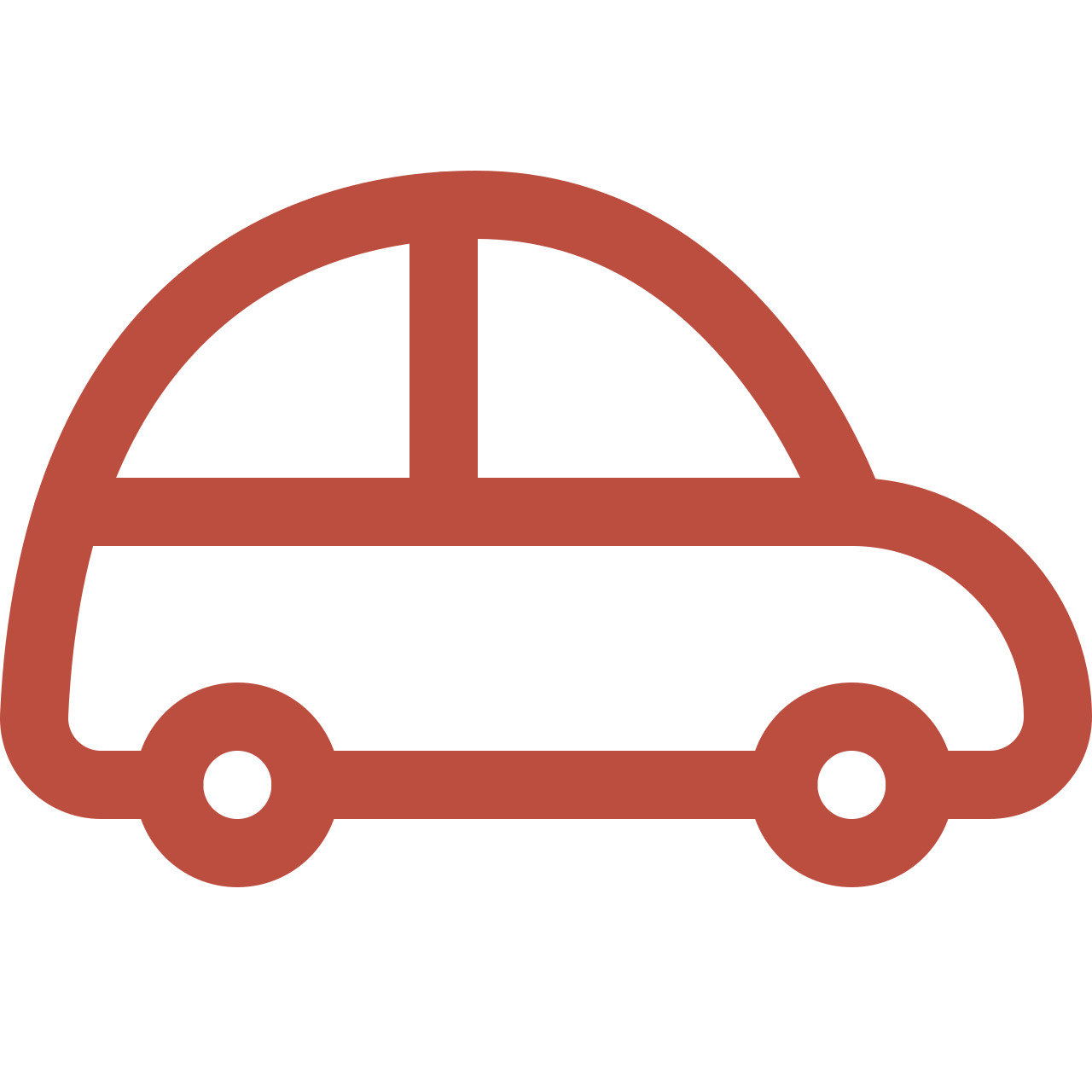 Average Commute Time to Toronto
Downtown Toronto can be reached in about 30 minutes by car.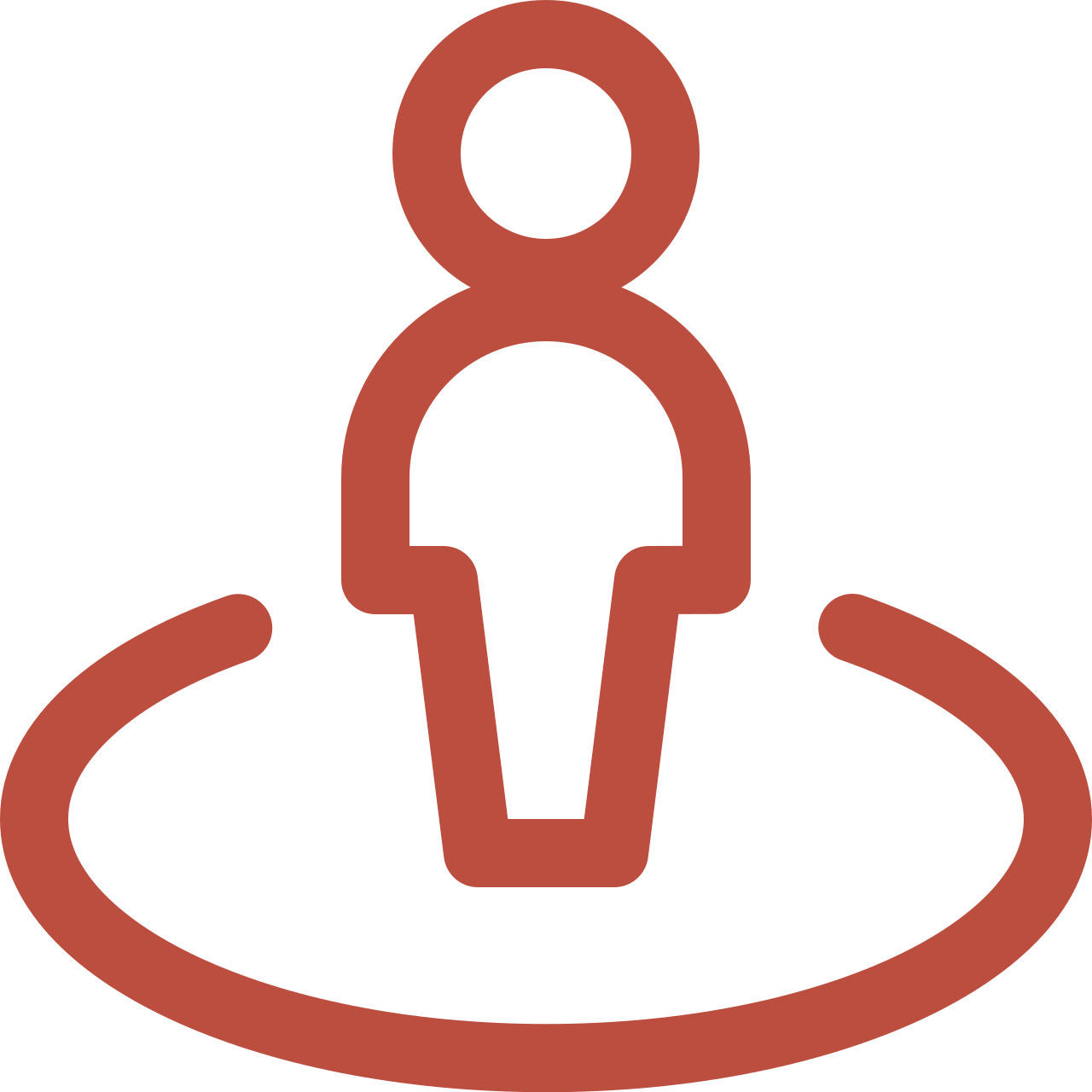 Lifestyle
North York is a hub for arts and creativity, festivals, and special events.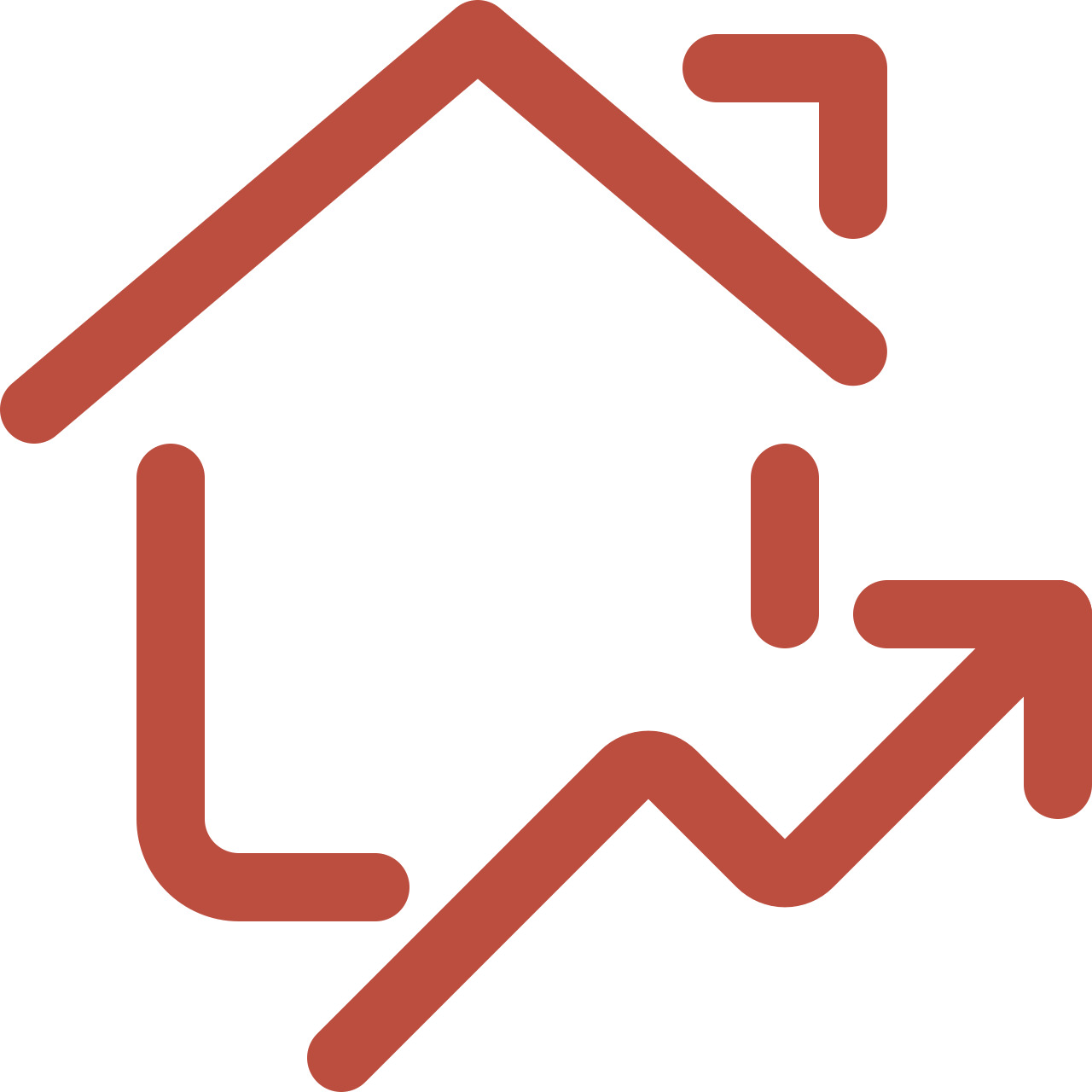 The Housing Market
Many of the homes in Yorkdale were built in the 1950s and 1960s.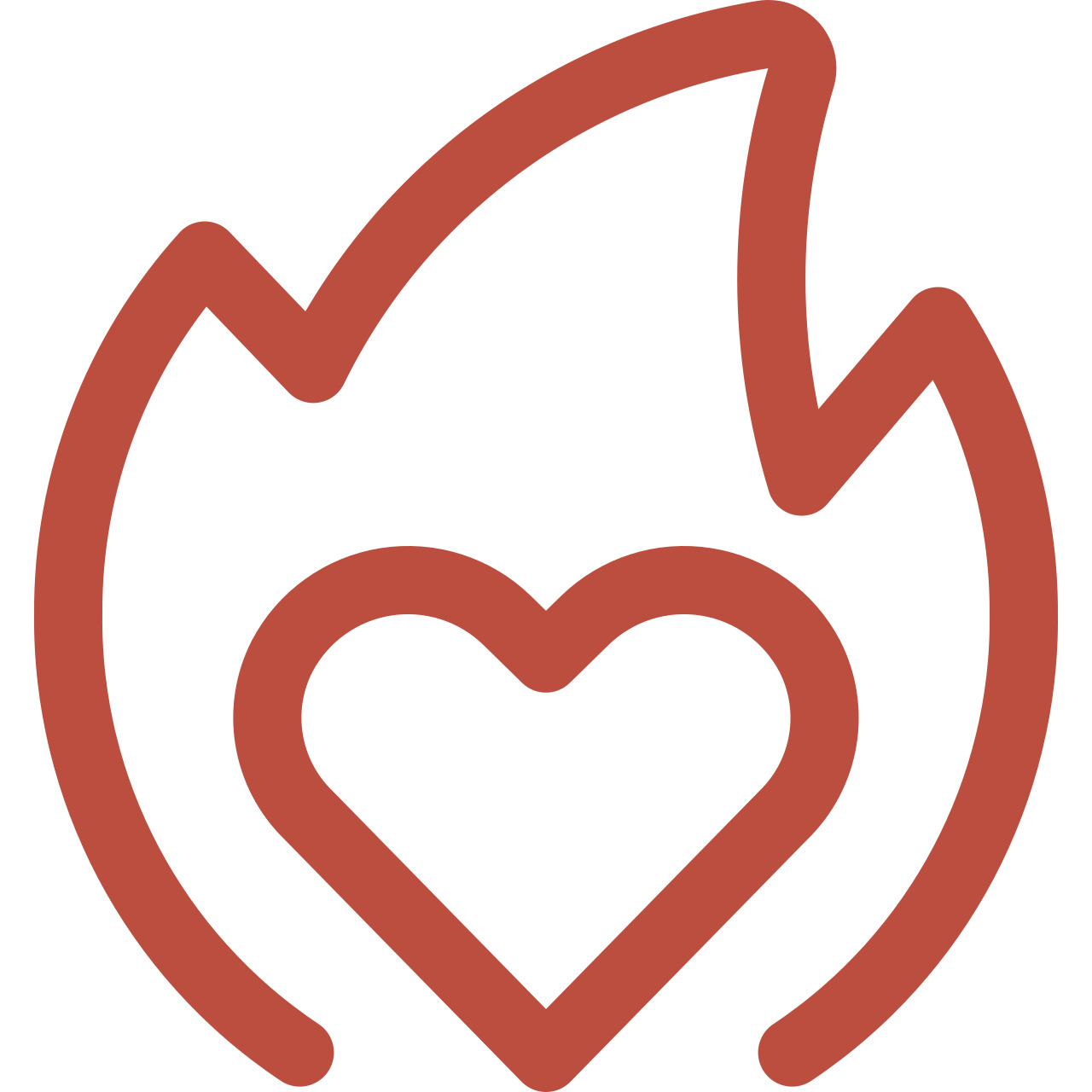 What You'll Love
You'll love the homes that are priced much lower than in the downtown core.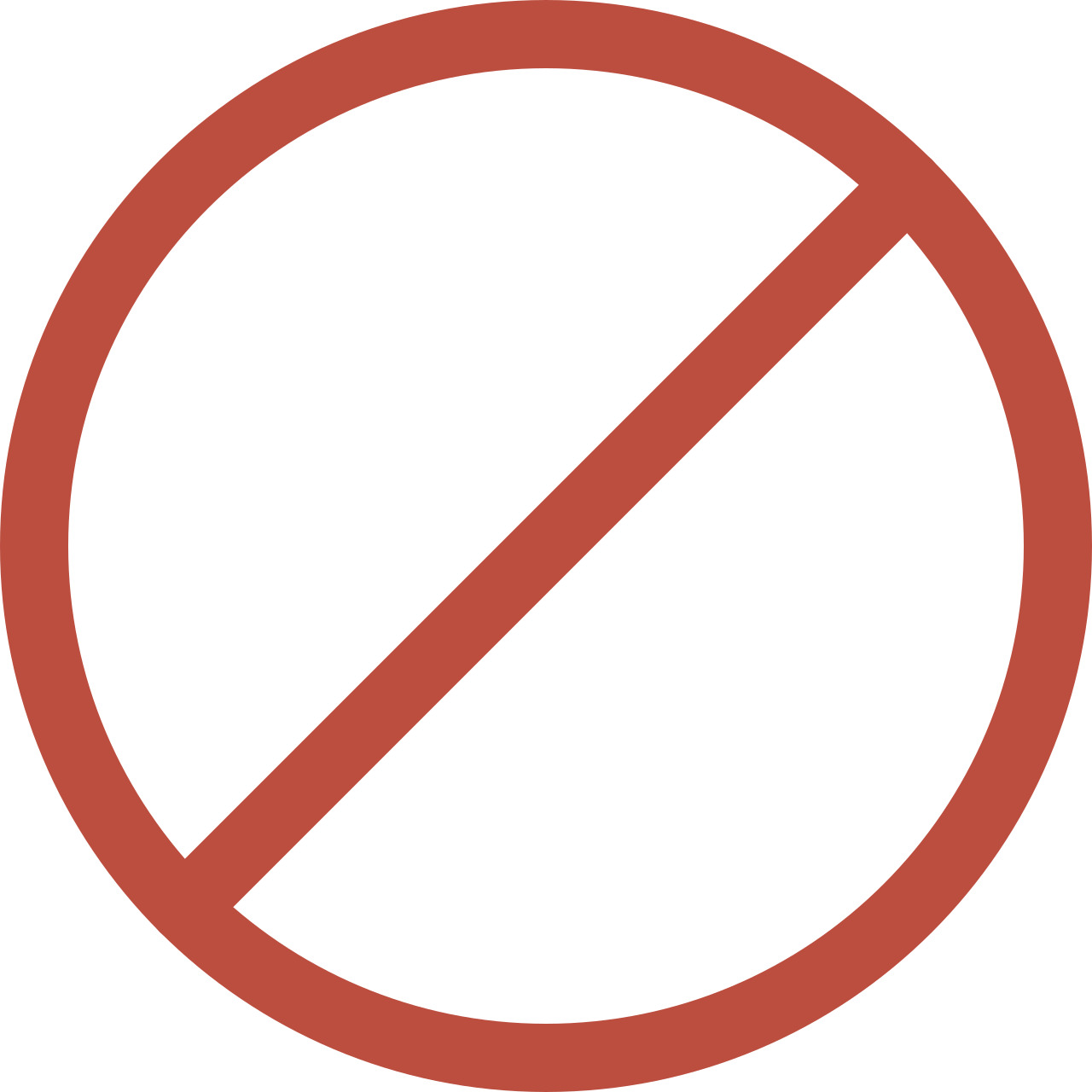 What Not To Expect
Don't expect an abundance of recreation centres.

The neighbourhood of Yorkdale encompasses Lawrence Heights to the east and Glen Park to the south. This area features a unique blend of real estate including multimillion-dollar custom homes, bungalows, modern highrise condominiums, and housing developments in the Lawrence Heights community.
Yorkdale Mall is a major landmark in the area but does not overshadow the beautiful and abundant parks located here. This makes the community a favourite destination for those seeking both suburban and urban-like features.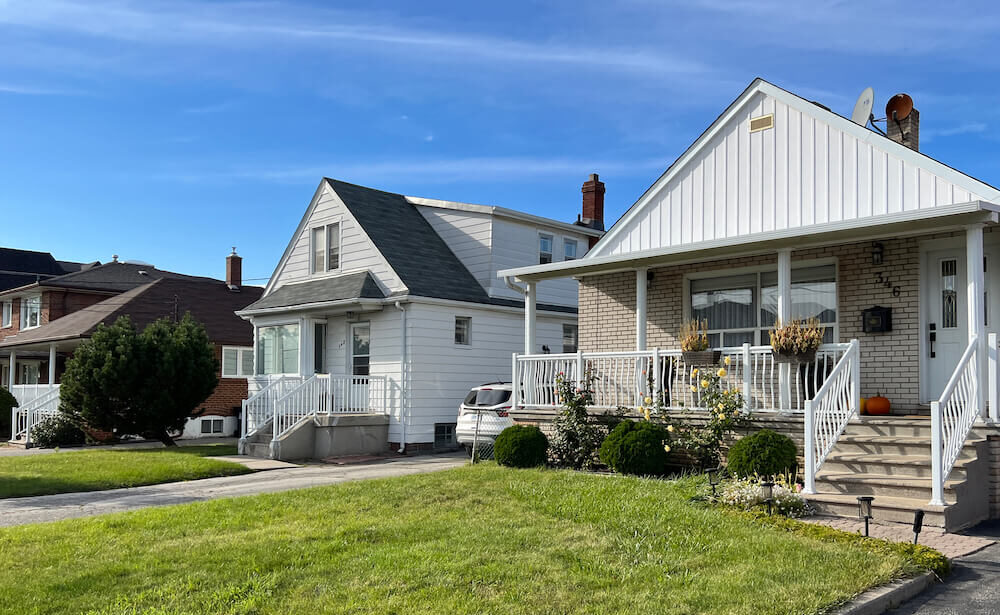 Sir Sanford Fleming, the engineer of the Ontario, Simcoe and Huron Railway, was an early settler to the area and built his home just south of Lawrence Avenue. In 1856, he drew up the plans for the community's first subdivision; however, although the plans were created, the project never got off the ground.
It wasn't until the 1920s that the area began to blossom and farmland transitioned into residential neighbourhoods. Following the Second World War, many veterans settled in the community when they returned from the war.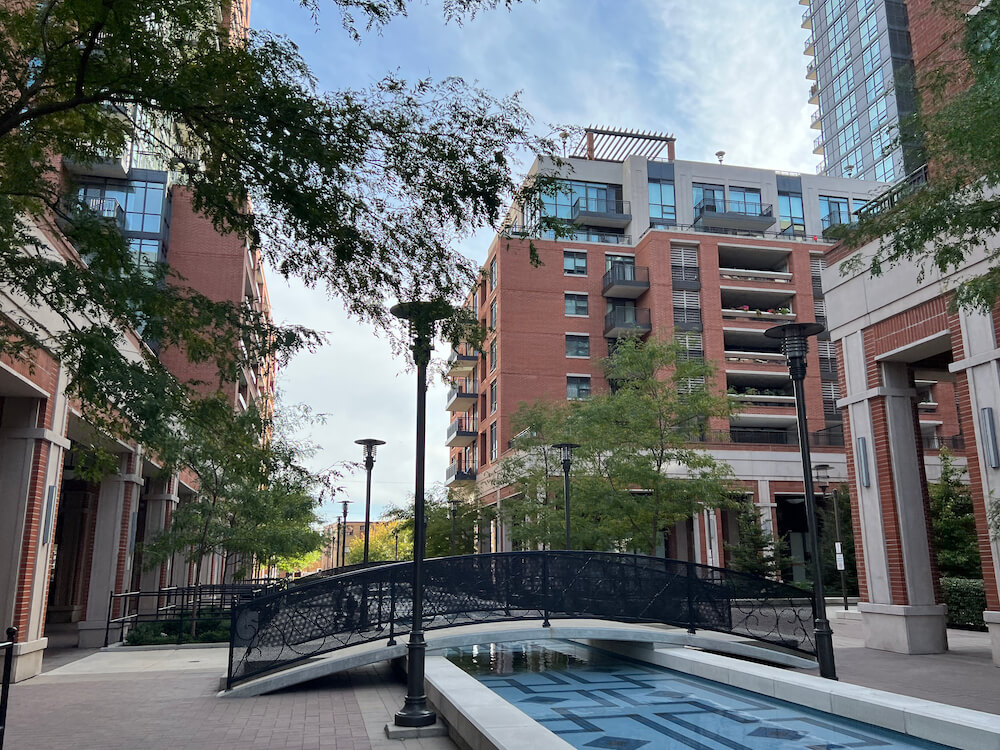 The neighbourhood of Yorkdale features a preponderance of traditional-style homes dating back to the 1950s and 1960s. Featuring pockets of bungalows and backsplits, you'll also find multimillion-dollar custom homes on the site of what once had older single-family bungalows.
The neighbourhood of Lawrence Heights, just east of Yorkdale, features many large custom-built homes. A section of Lawrence Heights is also devoted to public housing. In 2015, the city undertook a large redevelopment project in this area to transform this housing into a mixed-income neighbourhood.
Ground-level homes aren't the only real estate in this area. There are also several highrise condominium buildings offering luxurious suites.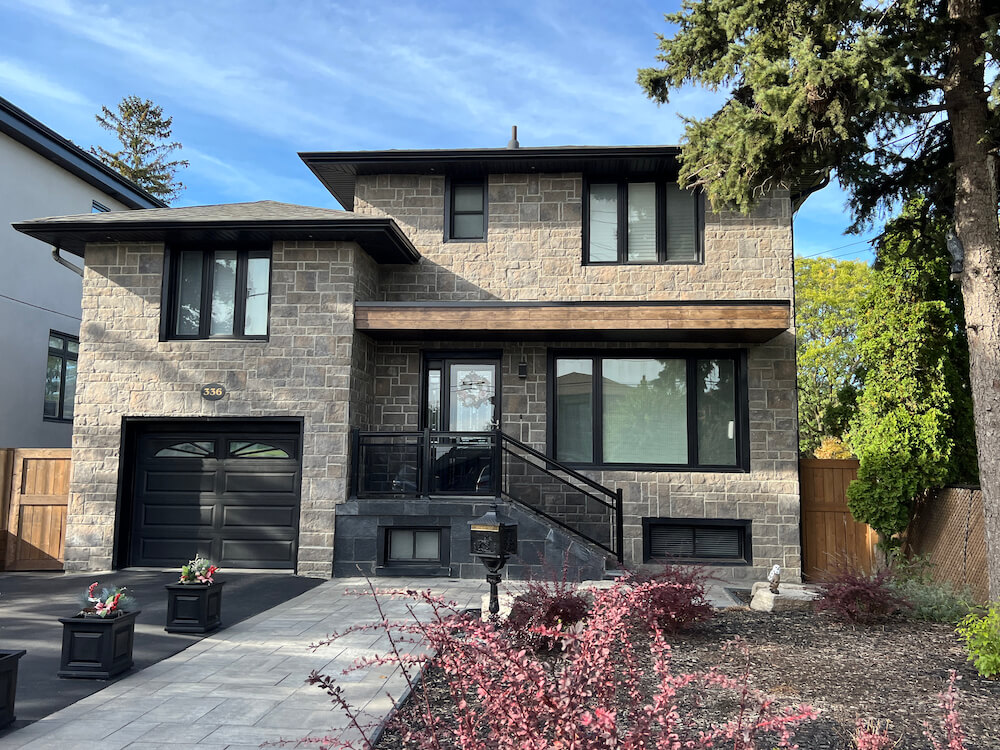 North York is a cultural hub for arts and creativity, festivals, and special events. A host of festivals and events take place year-round at Mel Lastman Square, and fabulous theatre and musical performances can be seen at the Meridian Arts Centre.
Located just off Yonge Street, the Gibson House Museum is an educational exploration of Toronto's early pioneer history. The Aga Khan Museum, the Japanese Canadian Cultural Centre, and the Ontario Science Centre draw locals and international visitors for cultural and educational enlightenment.
And don't forget the popular Black Creek Pioneer Village, which will transport you back in time to the 19th century. You don't have to be a tourist to enjoy some of the province's most historic and cultural attractions that are nestled in this neighbourhood.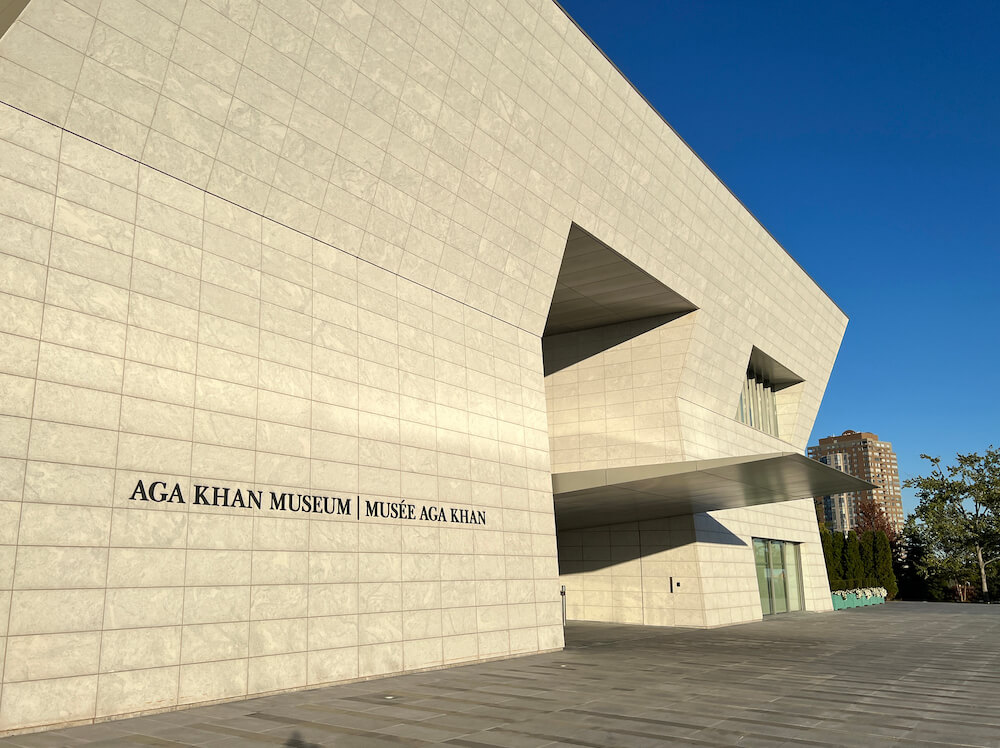 Claiming its spot as Canada's third-largest mall, Yorkdale Mall is north of Lawrence Avenue on Dufferin Street. The mall opened its doors in 1964 with high-end retailers like Birks and Laura Secord setting up shop. In 2014, it celebrated its 50th anniversary.
Yorkdale is a gathering spot for indoor dining or browsing boutiques and specialty shops. It features designer stores like Banana Republic and Nest New York and high-end clothing like Club Monaco, Roots and Holt Renfrew. In 2013, the American retail giant, Nordstrom, was introduced at Yorkdale, making the mall one of four locations in Canada.
From meeting with friends in an indoor café to browsing the designer goods, Yorkdale offers locals shopping in an easily accessible location.
In addition to Yorkdale, but not matching its grandeur, there are several larger shopping complexes nearby, including the Lawrence Square Shopping Centre on Lawrence Avenue West. Lawrence Plaza, at the corner of Lawrence Avenue and Bathurst Street, has 61 stores, restaurants and services.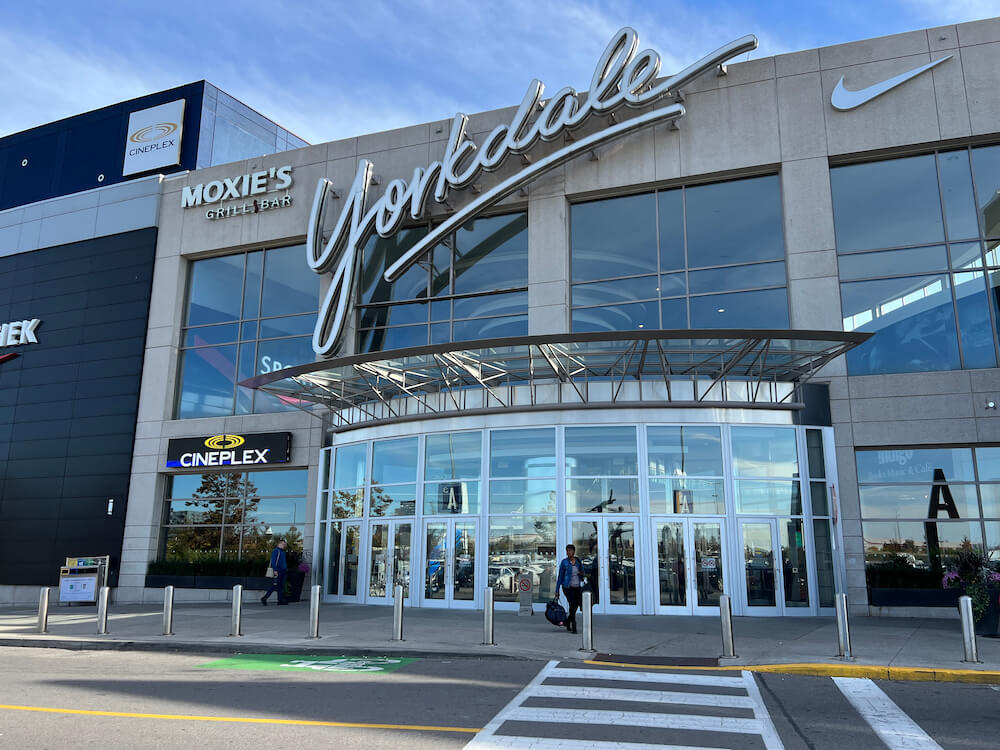 Yorkdale offers a range of appetizing eateries. Ristorante Boccaccio on Lawrence Avenue West features old-school Italian recipes and revises the menu each season. Slice N Bites on Bathurst Street features a menu of international dishes from pizza and sushi to lasagna and shawarma.
Haida Sandwich on Northtown Way is a well-known Persian fast food chain and also serves up vegetarian pizza and a veggie pizza sandwich for memorable plant-based cuisine. Darosa Café and Restaurant is a Portuguese eatery. Enjoy your meal on the outdoor patio in the summertime.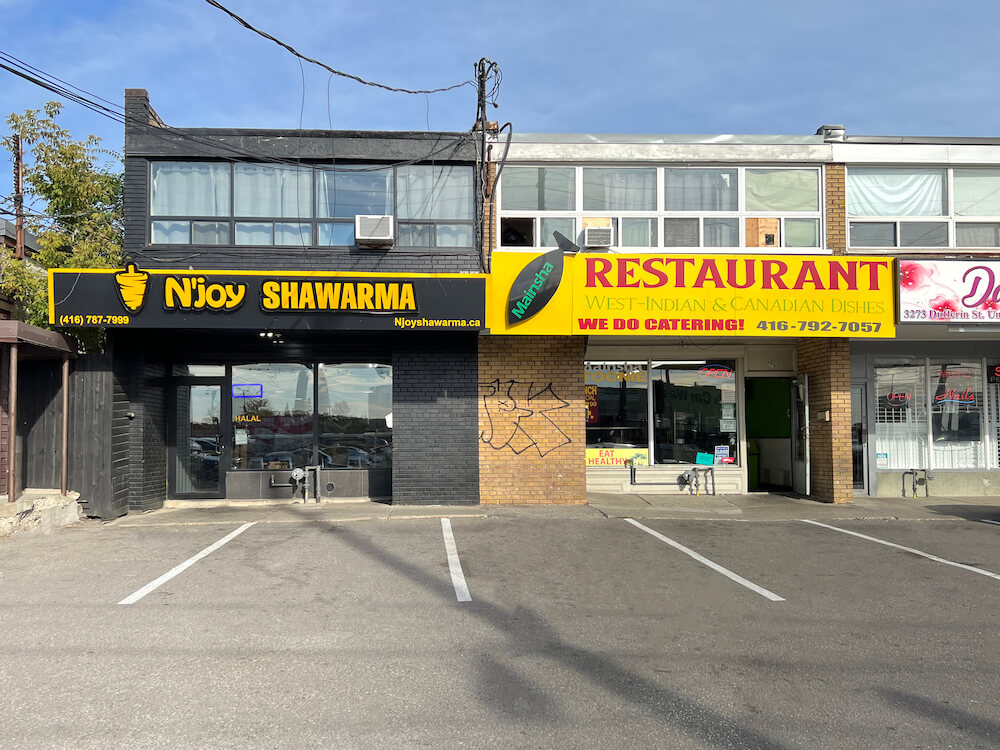 Green space dots this neighbourhood with a wide variety of parks. Hillmount Parkette, Joyce Park, Wenderly Park, and Ranee Park have playgrounds scattered around the neighbourhood that are meeting grounds for young moms and children.
The larger Viewmount Park offers a tennis club and tennis courts and features lots of green space. Its flowering blossom trees and lilac bushes provide a serene space within the city.
Flemington Park offers a basketball court, a ball diamond, a splash pad, a wading pool, and a playground. Wading pools are not prevalent in Toronto parks, making this a gem in the neighbourhood for family fun!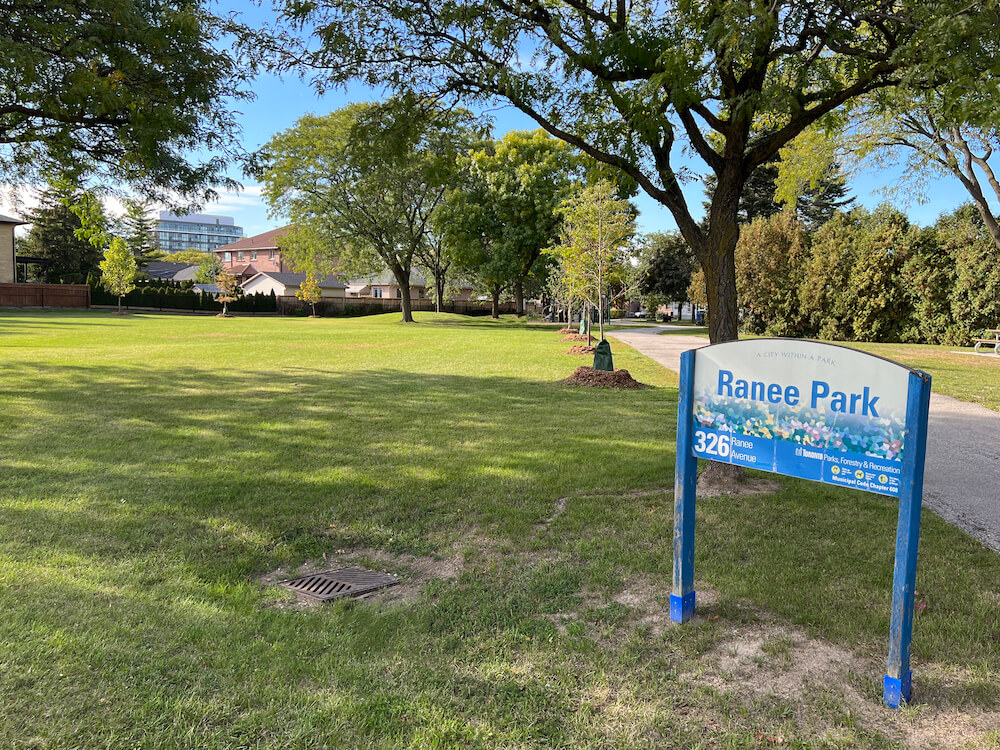 Don't expect to find an abundance of recreation centres in Yorkdale. The largest facility is the Glen Long Community Centre, a favourite gathering spot, which features bocce courts, a gym, and offers preschool programs and martial arts among other activities. The park located adjacent to this community centre features an outdoor hockey rink, a swimming pool, a bocce ball court, and two children's playgrounds. There is also a large festive Canada Day celebration in the park that attracts a lively crowd.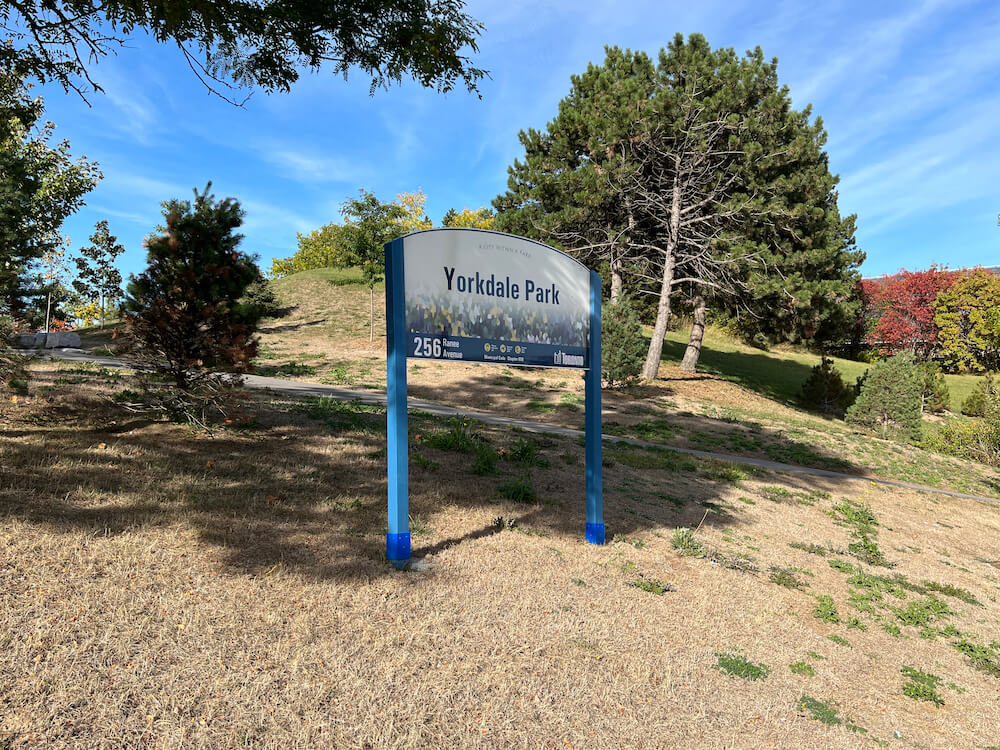 Getting around Yorkdale is easy! Dufferin and Bathurst Streets are the main thoroughfares in this neighbourhood for travelling south to the downtown area and north to the suburbs. The TTC runs various bus routes in the area, and the Toronto subway stops Glencairn, Lawrence West and Yorkdale, provide access to the Yonge-University line.
The Allen Expressway on-ramp is situated off Lawrence Avenue West and provides access to Highway 401. Downtown Toronto can be reached in under half an hour.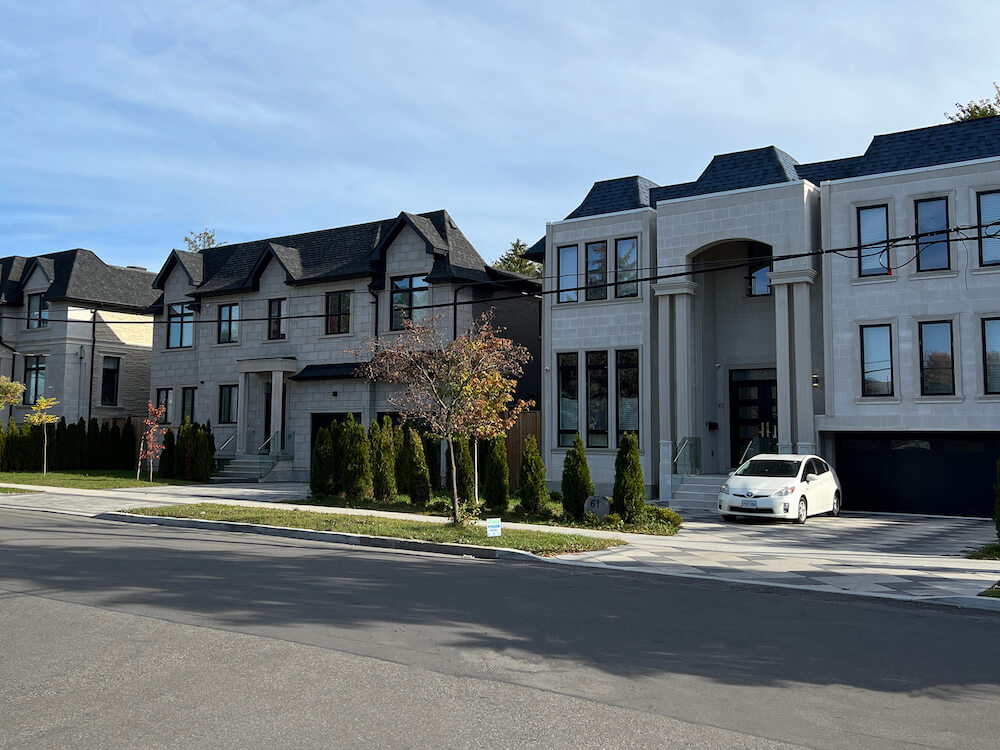 A Retail Giant in the Community
Yorkdale Mall has been an iconic landmark in this community since 1956 and is the third-largest shopping mall in Canada. It attracts shoppers from across the Greater Toronto Area due to its extensive selection of high-end retailers. The neighbourhoods surrounding Yorkdale Mall have an eclectic blend of housing styles, ranging from highrise condominiums to modern pockets of townhouses. With a multitude of parks and easy access to the downtown core, this neighbourhood is popular with developers and attracts home buyers with a variety of tastes and budgets.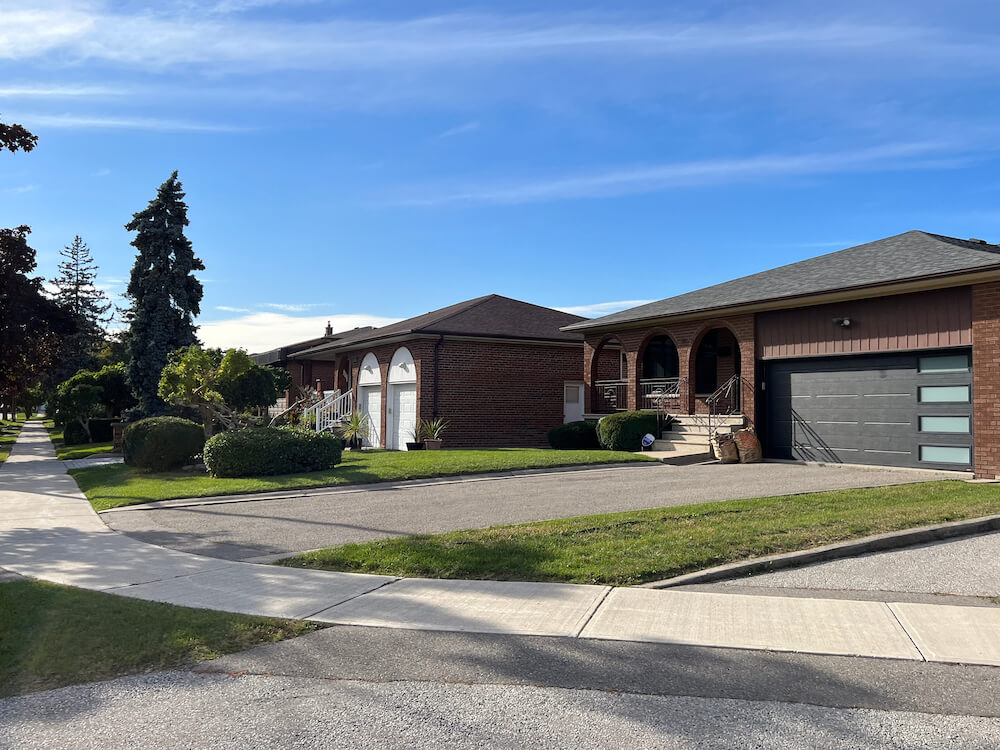 Frequently Asked Question
What is Yorkdale known for?
Yorkdale is known for the Yorkdale Mall, which has been an iconic landmark in this community since 1964. It's the third-largest shopping mall in Canada.