Bayview Village, North York Neighbourhood Guide: Uptown Living at its Finest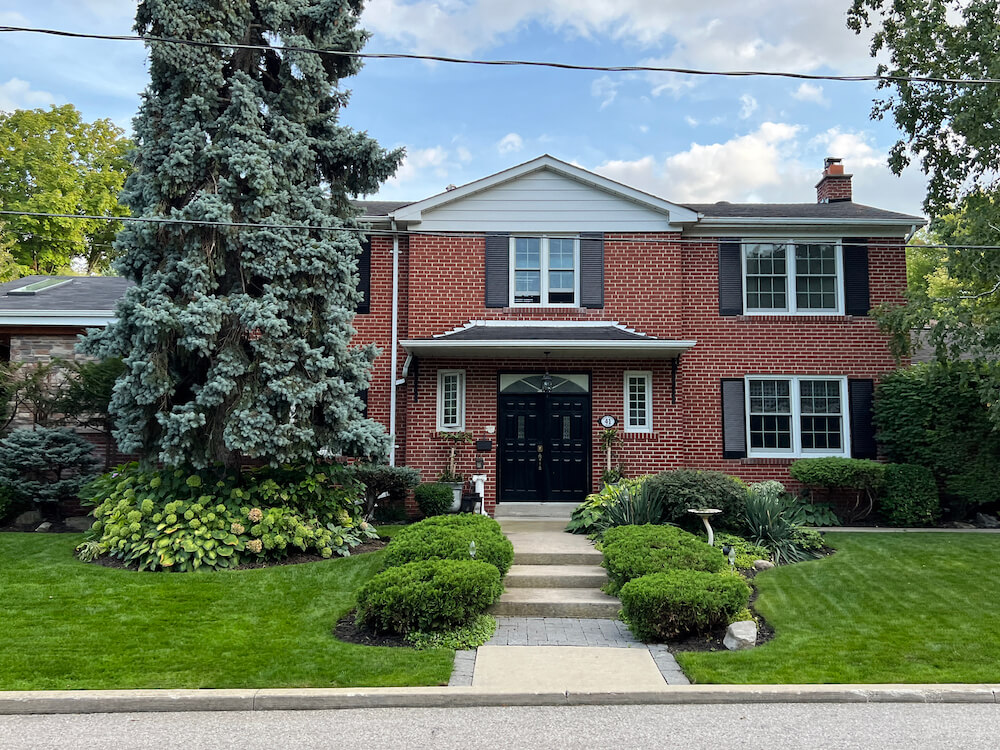 Neighbourhood At a Glance: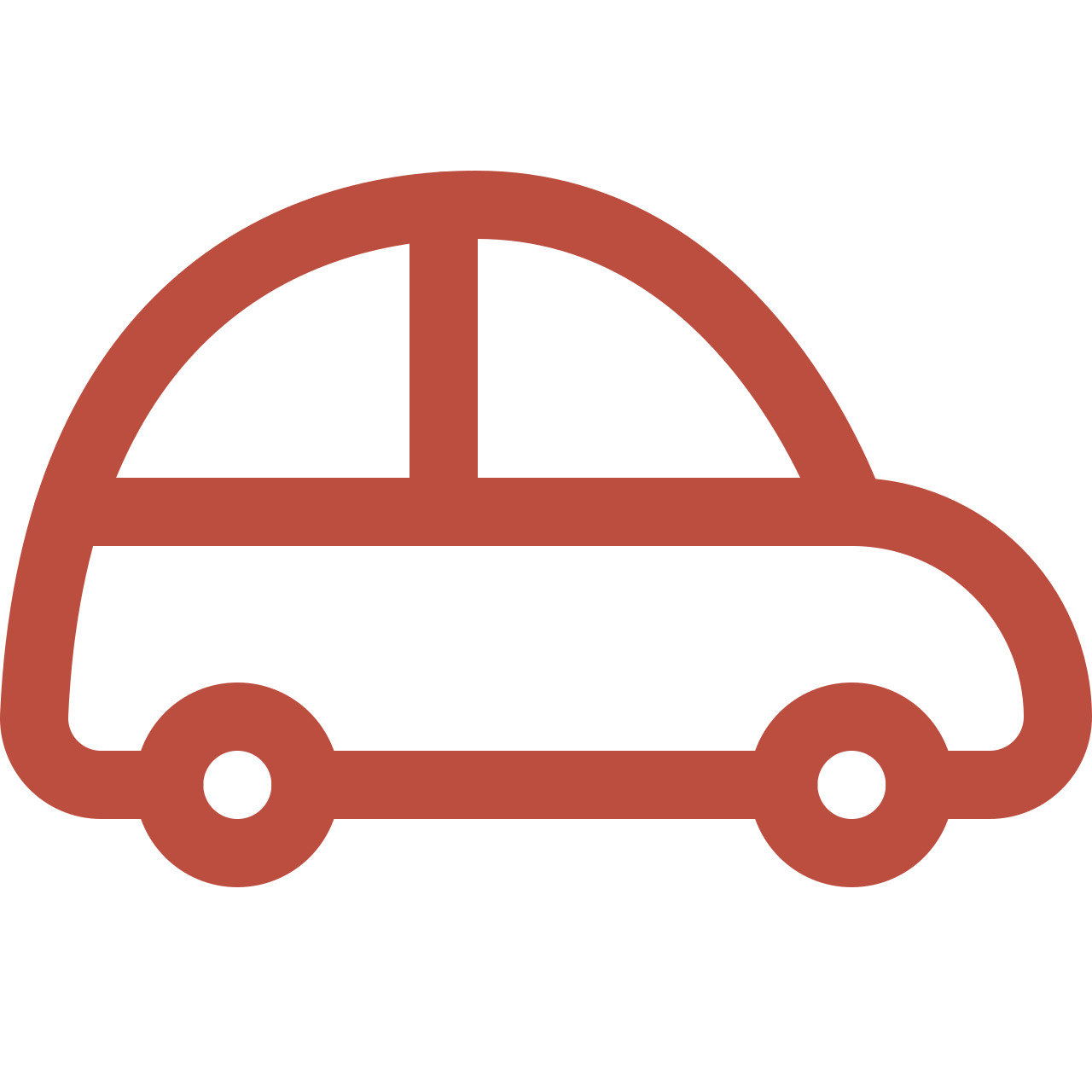 Average Commute Time to Toronto
Downtown Toronto can be reached in about 30 minutes by car.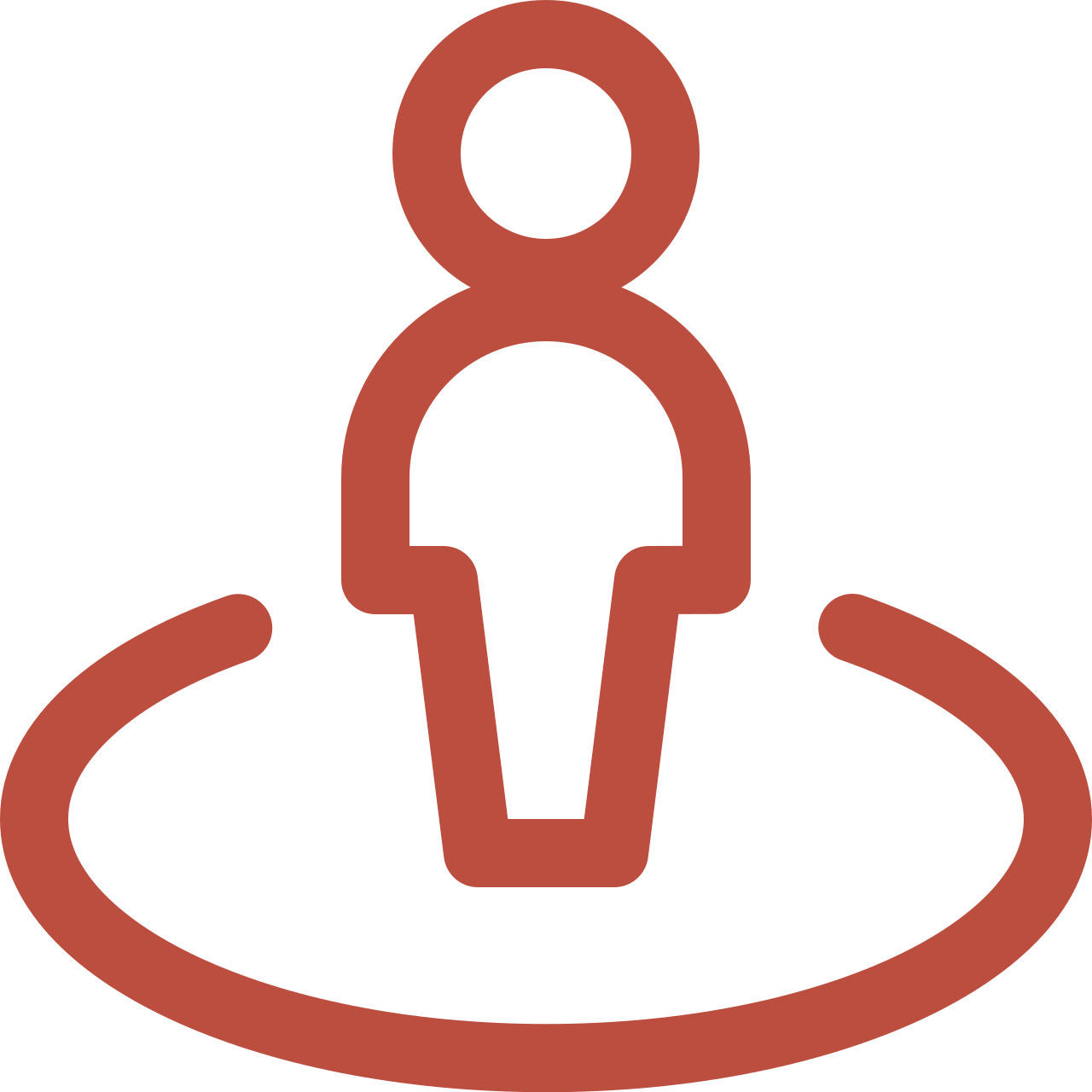 Lifestyle
North York is a hub for arts and creativity, festivals, and special events.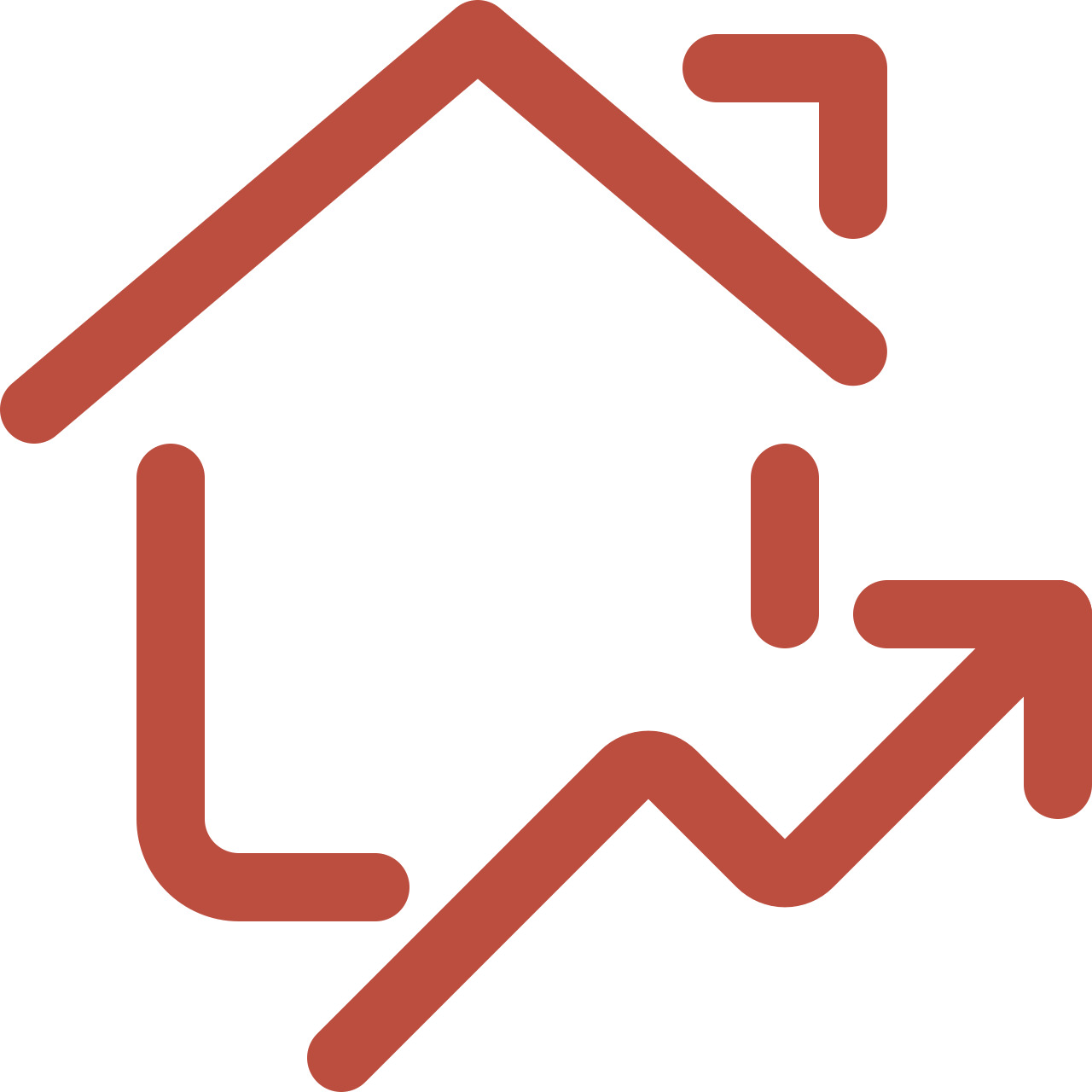 The Housing Market
A mix of styles like ranch-style bungalows and split-level houses.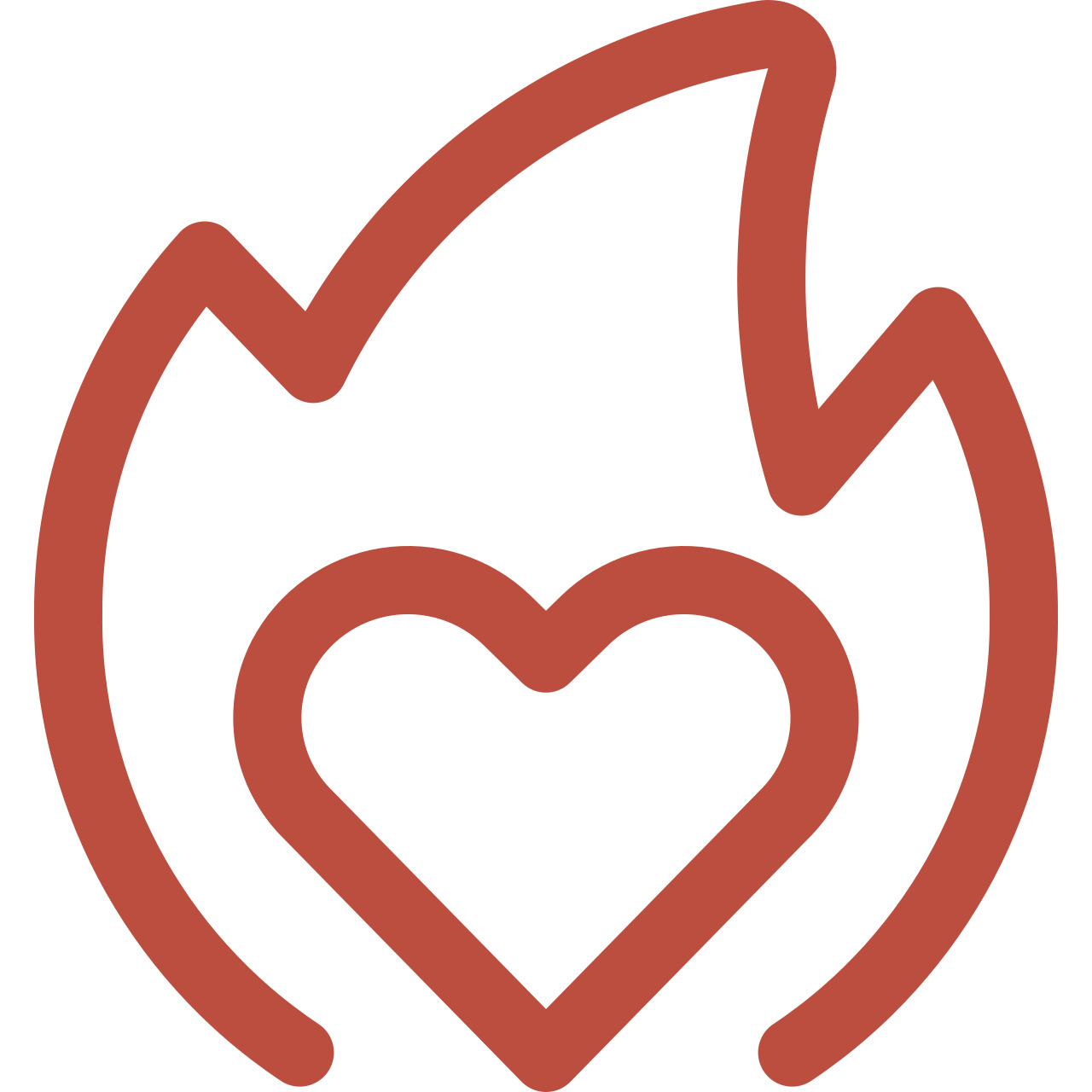 What You'll Love
You'll love the first-rate shopping and dining within arm's reach.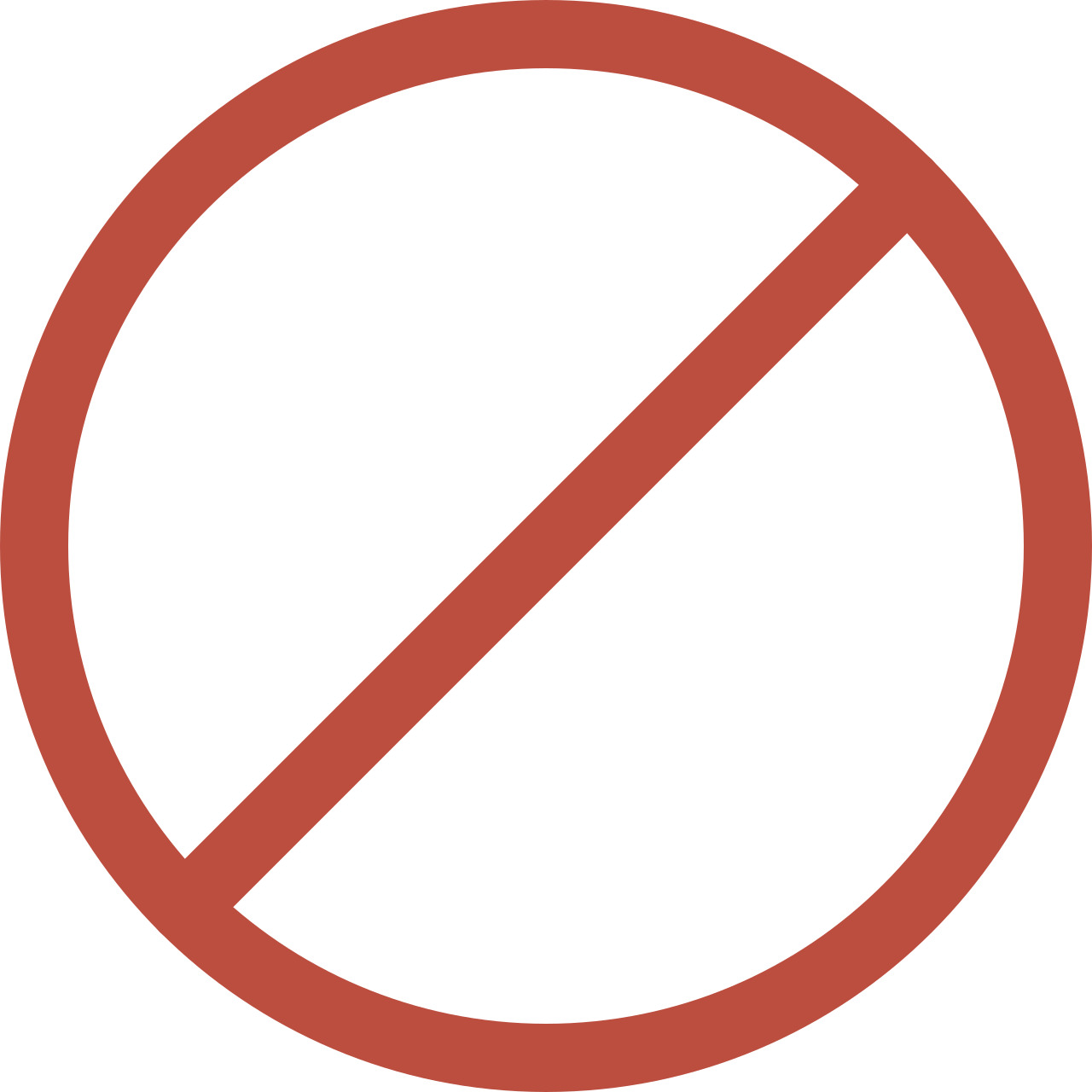 What Not To Expect
Don't expect the lower-priced homes found in surrounding areas.

Bayview Village is one of the greenest neighbourhoods in Toronto. Located in uptown Toronto, it is bordered by Bayview Avenue to the west, Leslie Street to the east, and Highway 401 to the south.
Bayview Village offers uptown living at its finest with luxurious condominiums and mature neighbourhoods with homes with ravine views. With first-rate shopping and dining within arm's reach, distinctive green space and recreational centres, this neighbourhood is a desired haven for young professionals and families.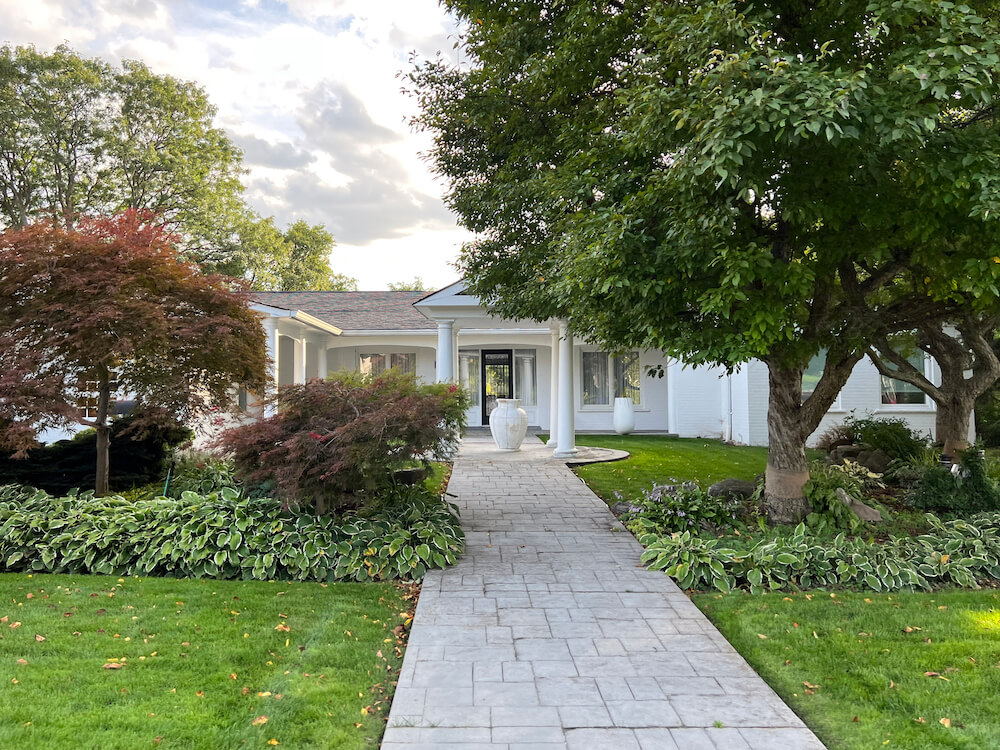 Toronto town planner Dr. E.G. Faludi saw Bayview Village's potential in 1954 when he vowed that the home development he envisioned would be built around the landscape and not the reverse.
To this day, nearly a quarter of the space in this neighbourhood consists of greenery in keeping with Faludi's promise. Before this area was developed, it consisted of farmland and a racehorse training stable, and many of the street names in Fairview – such as Palomino Crescent and Ravenscroft Drive – reflect its early equestrian history.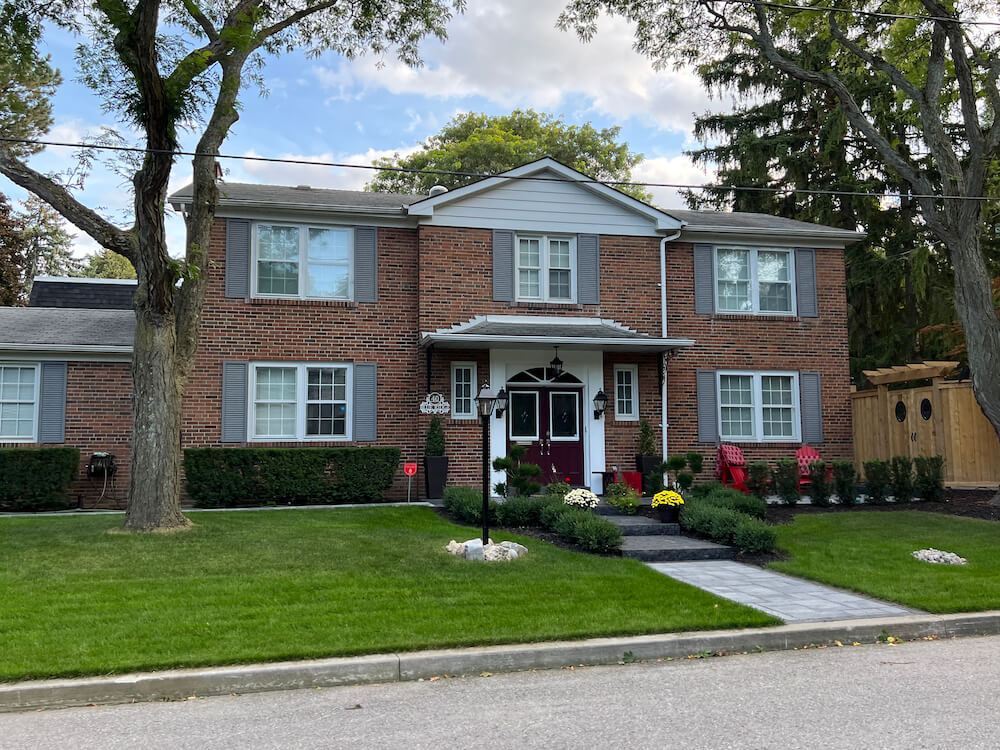 Bayview Village's attractive winding streets feature mature trees, and many of the homes have magnificent views of the ravines of the East Don Valley greenbelt. Many of the homes in this community were part of the original development that took place from 1954 until 1964. The housing stock is a mix of styles that will appeal to a variety of tastes, including raised and ranch-style bungalows, split-level houses, and Georgian Revival-style homes.
Recently, infill housing has replaced older homes, and the area along Sheppard Avenue features an abundant supply of condominium buildings.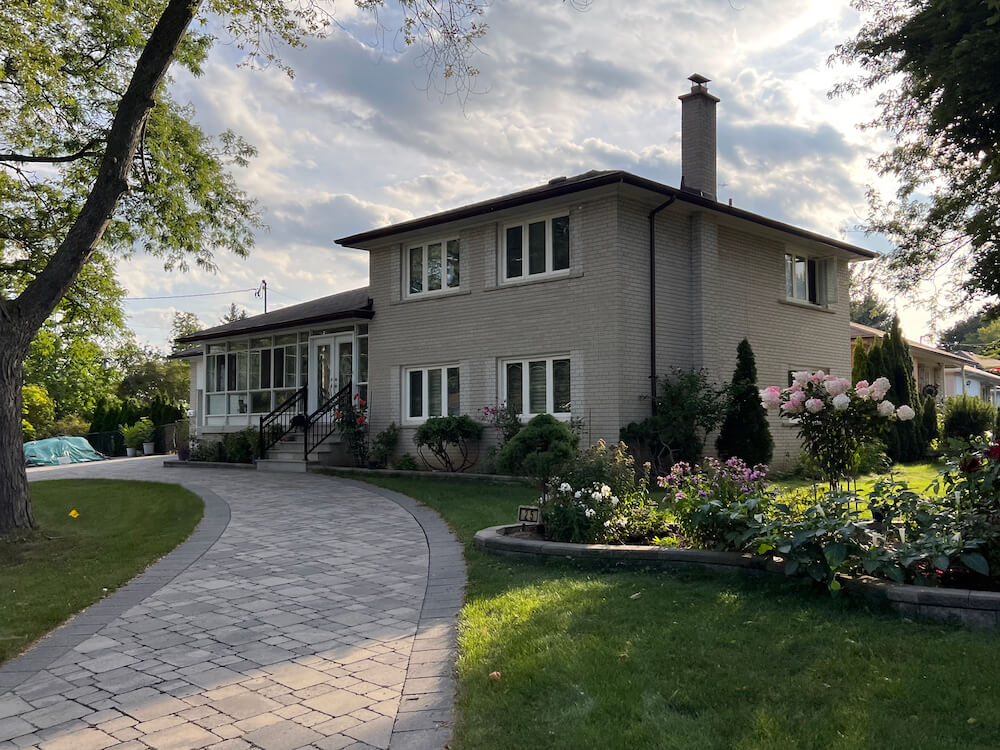 Things to Do in Bayview Village
North York is a cultural hub for arts and creativity, festivals, and special events. A host of festivals and events take place year-round at Mel Lastman Square and fabulous theatre and musical performances can be seen at the Toronto Centre for the Arts.
Located just off Yonge Street, the Gibson House Museum is an educational exploration of Toronto's early pioneer history and the Aga Khan Museum, the Japanese Canadian Cultural Centre, and the Ontario Science Centre draw locals and international visitors for cultural and educational enlightenment.
And don't forget the popular Black Creek Pioneer Village, which will transport you back in time to the 19th century. You don't have to be a tourist to enjoy some of the province's most historic and cultural attractions available in this neighbourhood.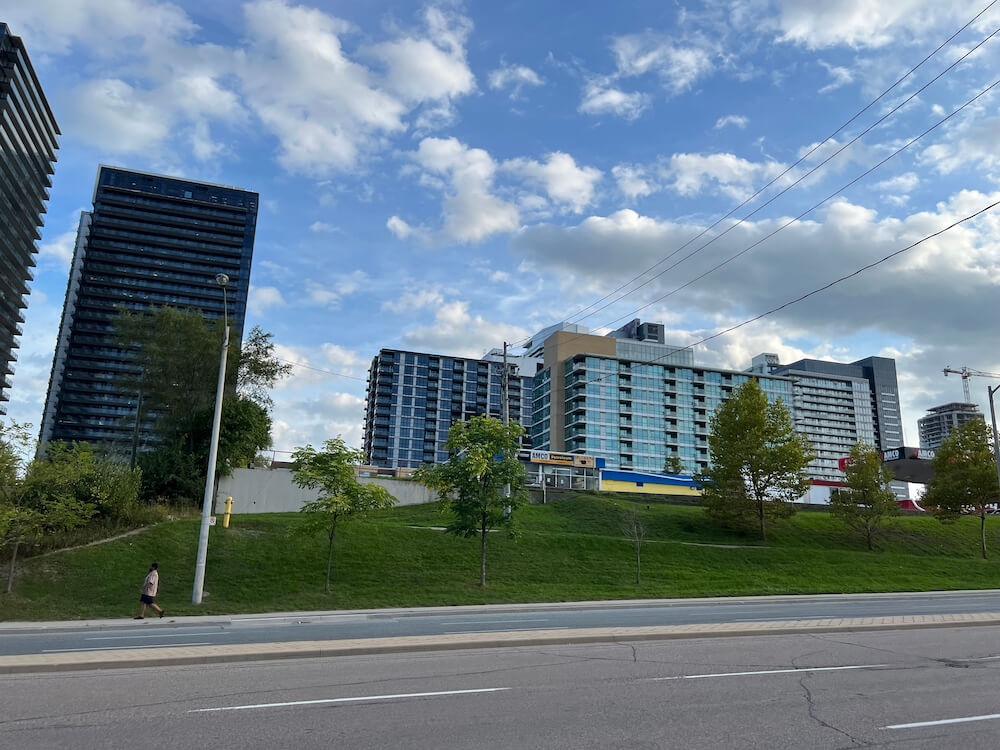 Bayview Village is home to the notable Ikea landmark store, in addition to large big-box stores like Canadian Tire. The upscale grocer, Pusateri's Fine Food, is a 10-minute walk from the neighbourhood.
Bayview Village Mall is the primary shopping destination for locals. A gathering place for friends or a spot to snag Black Friday deals, Bayview Village Shopping Centre is a hub in this community and has been a local landmark for 59 years. A large indoor mall with over 110 stores, Bayview Village caters to the more affluent shoppers from the Bridle Path, Willowdale, and York Mills neighbourhoods.
The big box stores Loblaws, Shoppers Drug Mart, and LCBO are conveniently situated within this shopping centre. A fine assortment of high-end designer stores, such as Brook's Brothers, and the grocer Pusateri's, offer name-brand and extravagant goods, making Bayview Village a destination for locals or tourists.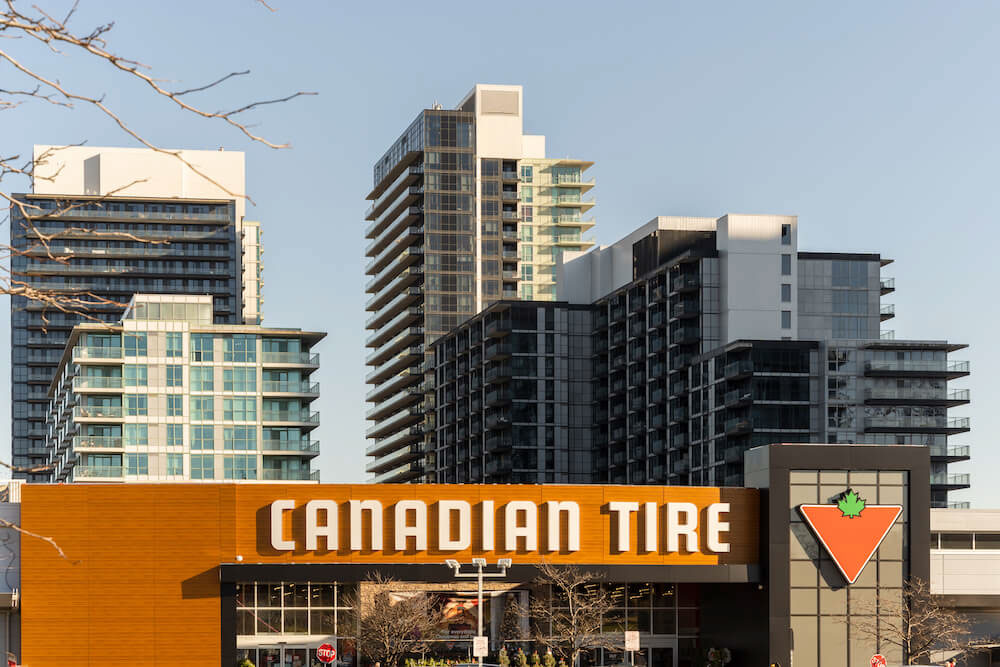 There are many notable restaurants in the Bayview Village area within walking distance. The neighbourhood Starbucks is located on Sheppard Avenue East, where locals grab a morning coffee.
A well-known restaurant in the area, Goa Indian Farm Kitchen, featured in Toronto Life, uses cooking techniques from around the world to create memorable farm-to-table Indian recipes. Goa offers vegetarian options, including dairy-free dishes, which will appeal to health-conscious diners.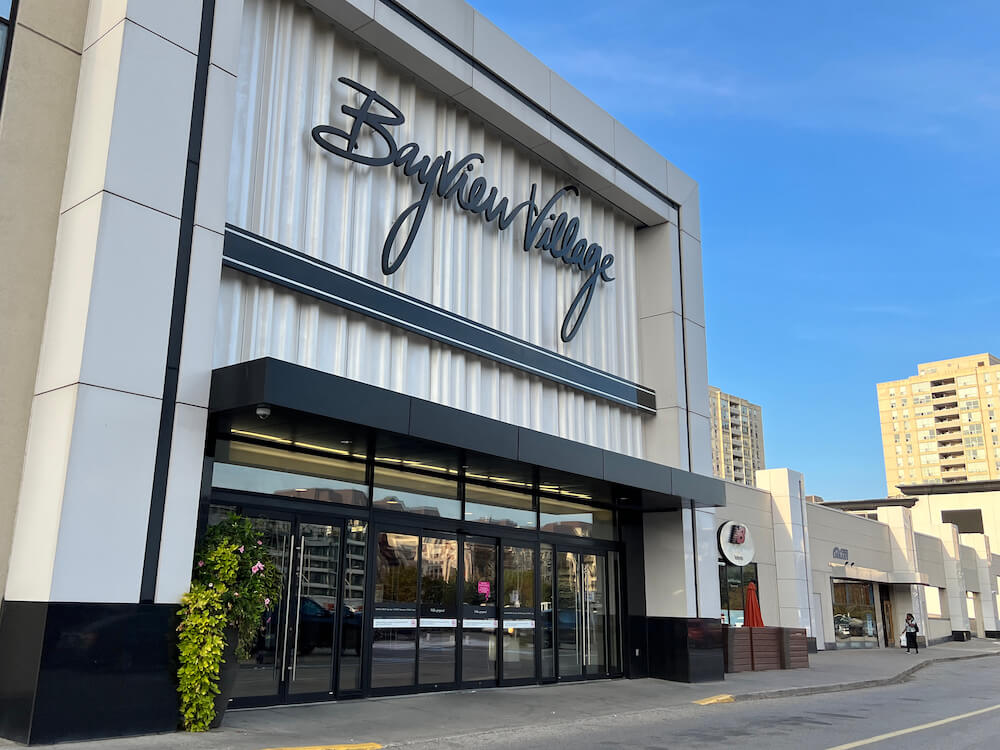 The preservation of the green space in this neighbourhood has allowed this community to showcase a network of trail and bicycle paths located at the East River Valley. The parkland winds through the centre of the neighbourhood, providing a magnificent spot for enjoying nature.
Additionally, there is a multitude of smaller parks around the neighbourhood, with splash pads, playgrounds, and baseball diamonds. These include Alamosa Park, Leslie Park, Blue Ridge Park, Clarinda Park, and Bayview Village Park.
Bayview Village Park is the largest park and has the most amenities, featuring a ball diamond, three tennis courts, a playground, a splash pad, and hiking and walking trails. Located on Bayview Avenue, this park is 5.2 hectares. Visit here in the summertime and you might catch sight of a coyote, people playing cricket, or children flying kites.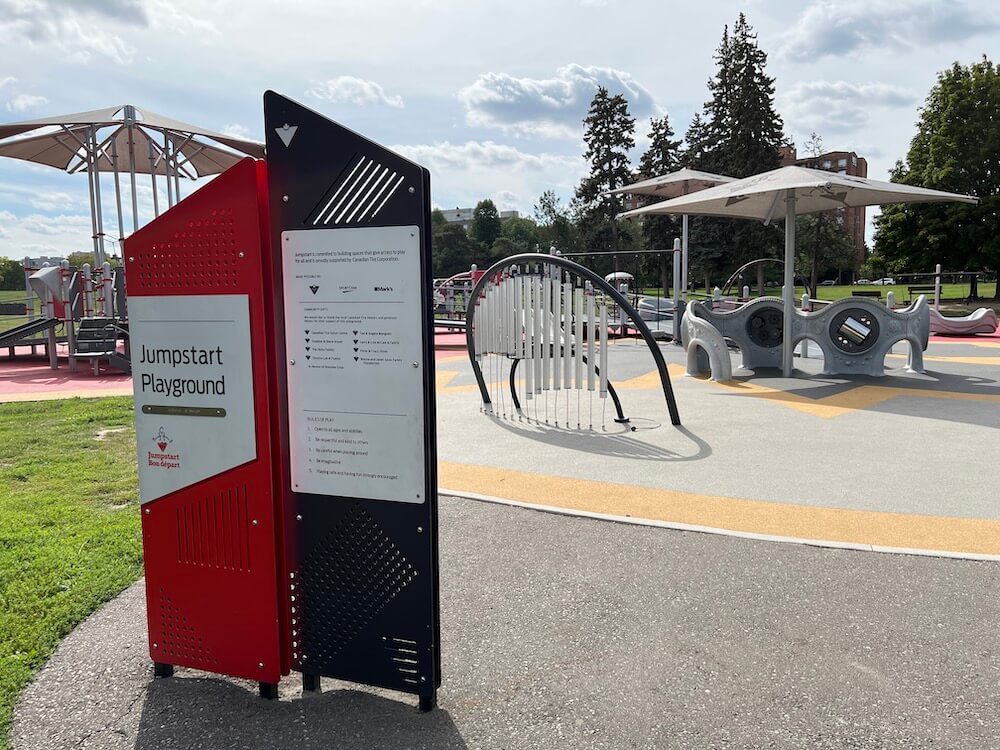 Residents of this neighbourhood enjoy a wide range of recreational amenities. The Bayview Village Tennis Club has been a staple in this community since 1975. Those who don't belong to the club can also enjoy free tennis at the courts in Bayview Village Park.
The YMCA is a neighbourhood hub at the corner of Bayview Avenue and Sheppard Avenue and offers swimming and basketball programs, karate, gymnastics, and fitness programs for adults.
Residents can look forward to a new state-of-the-art recreation centre coming to the community in 2022. This ultra-modern facility will be situated on Sheppard Avenue East, and will also house a new library branch and childcare facilities. It'll feature an aquatic centre, a gymnasium with a running track, a fitness studio, a weights room, and art and games rooms.
While waiting for the construction of this futuristic recreation centre, residents can continue to enjoy a range of community centres in the area, including the Bayview Arena, Banbury Community Centre, Cummer Park Community Centre, Pleasant View Community Centre, Seneca Village Community Centre, and York Mills Arena, among others.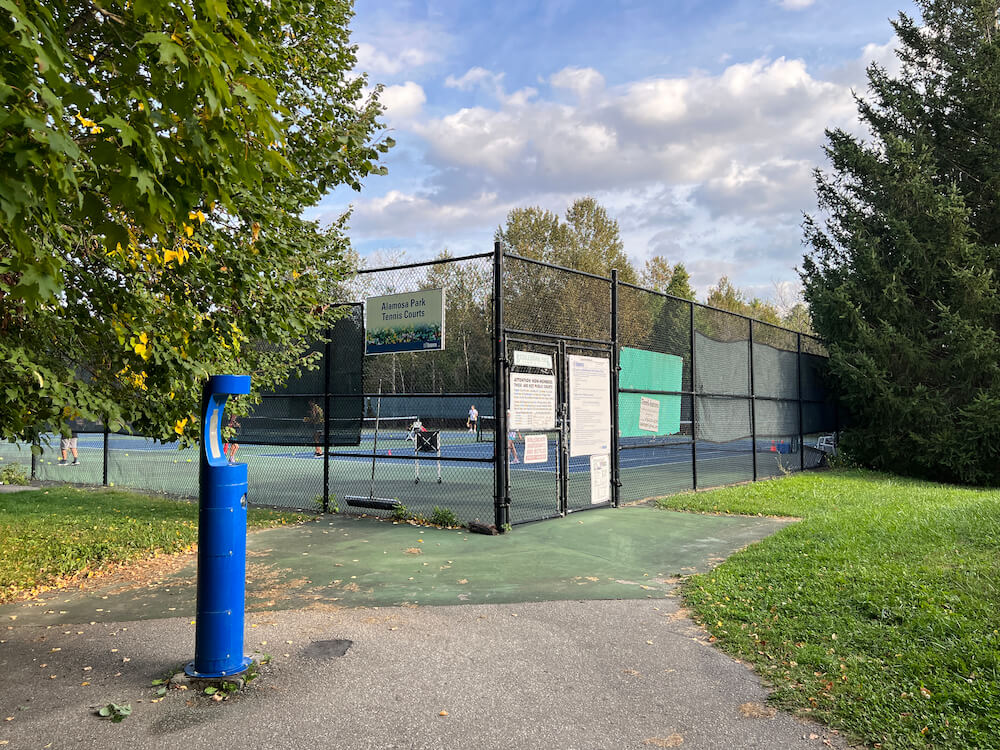 Bayview Village is conveniently close to Highway 401, which forms the southern boundary of the neighbourhood. The Don Valley Parkway is also nearby and will take commuters to the downtown area in under half an hour.
The TTC operates several bus routes in this neighbourhood, including bus routes travelling east and west on Sheppard Avenue, which connect with the Bessarion subway station. Other subway stations nearby include Bayview and Leslie stations.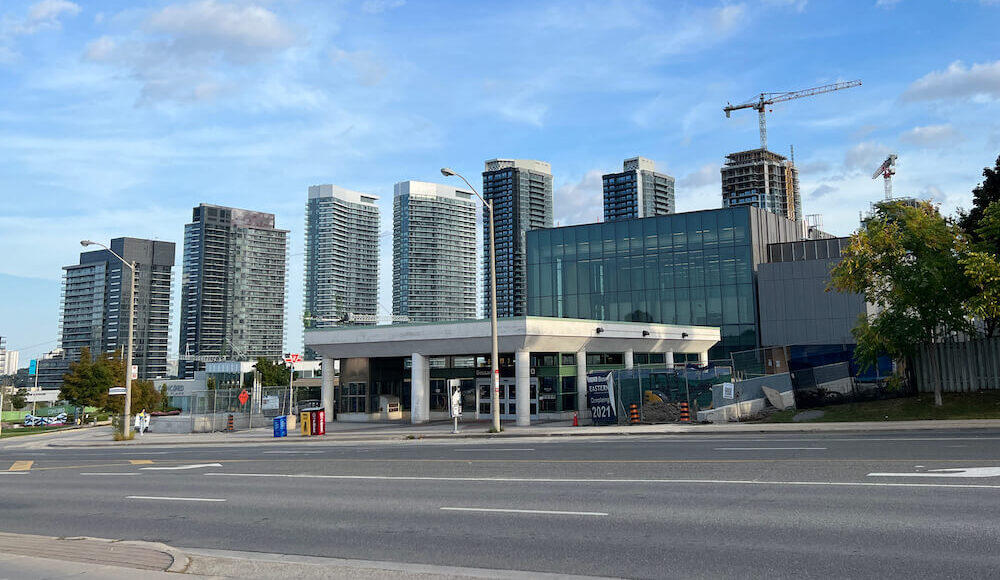 Uptown Living Amid Greenery
The affluent Bayview Village neighbourhood still retains its early country-style residences, and professionals who work in the city will appreciate the short commute to the downtown core. A new state-of-the-art recreation centre is slated to open in this community in 2022, adding to the abundance of conveniences already available – all of which contribute to the enhanced lifestyle for residents of this neighbourhood.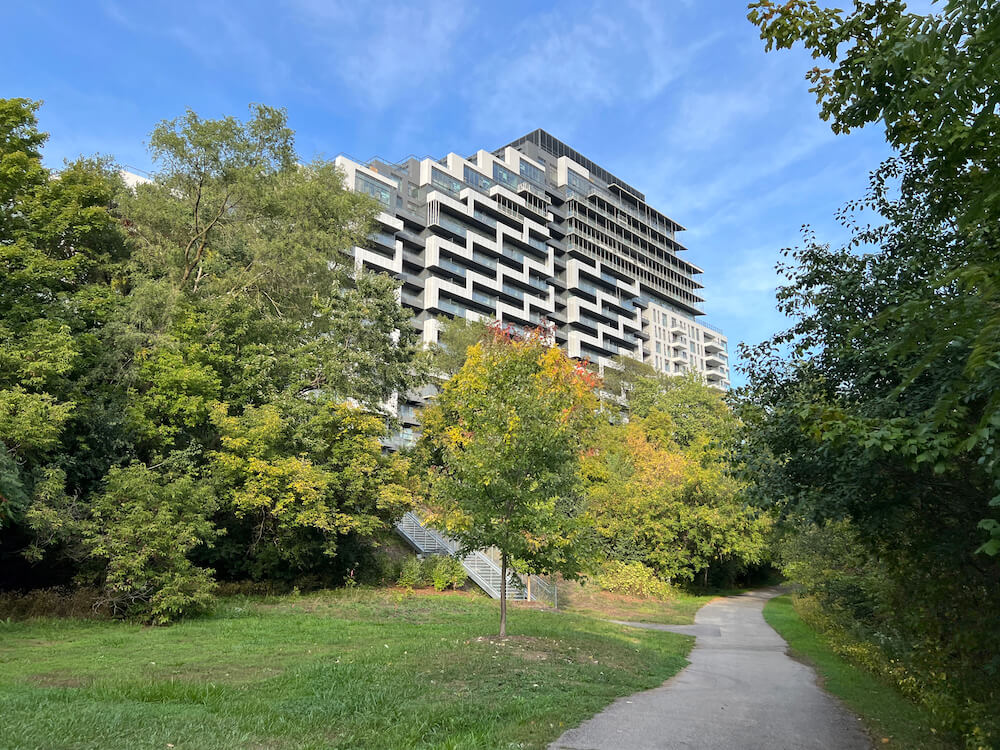 Frequently Asked Questions
What is Bayview Village known for?
Bayview Village is known for uptown living at its finest, with luxurious condominiums and mature neighbourhoods with homes offering ravine views.